Party outfits and the right hairstyles are two essential things which are destiny-making for your holiday. When it comes to a party, every girl does her best to create a look that will show off her bright personality and exquisite taste. We know how it's important for you, ladies, so let us share with you some outfits and hairstyles duos to make everyone impressed with your style.
Whether it's a casual party, official dinner or a theme party, we've got creative a decision for any occasion! See how you can become the focus of this day.
Elegant One-Shoulder Maxi With Hollywood Waves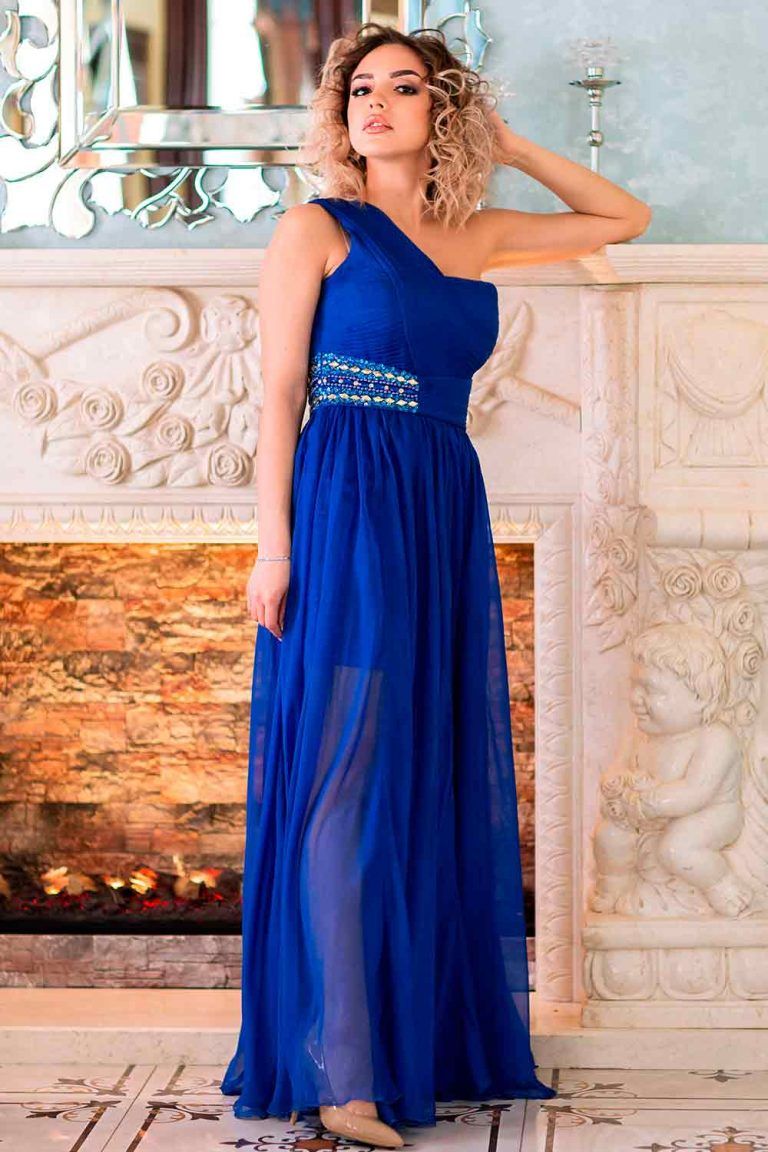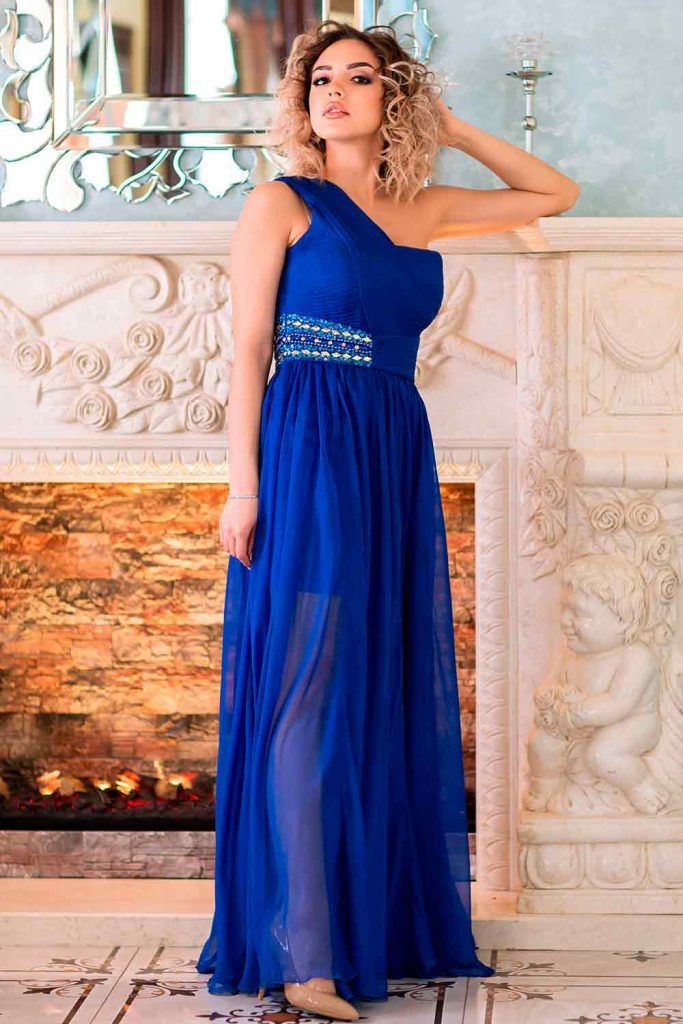 Let's start with some special occasions. When the dress code is all about pure elegance, this minimalist style will come in handy. Looking for all-white party outfit ideas for women? A noble color, such as pearly white, is a classic representative of chicness. This one-shoulder maxi will create a very sophisticated and statuesque silhouette, while the endless beauty of classic Hollywood waves will finish this stunning look. To look like a magazine cover, finish everything with red lipstick!
Medium Wavy Hairdo With Short One-Shoulder Dress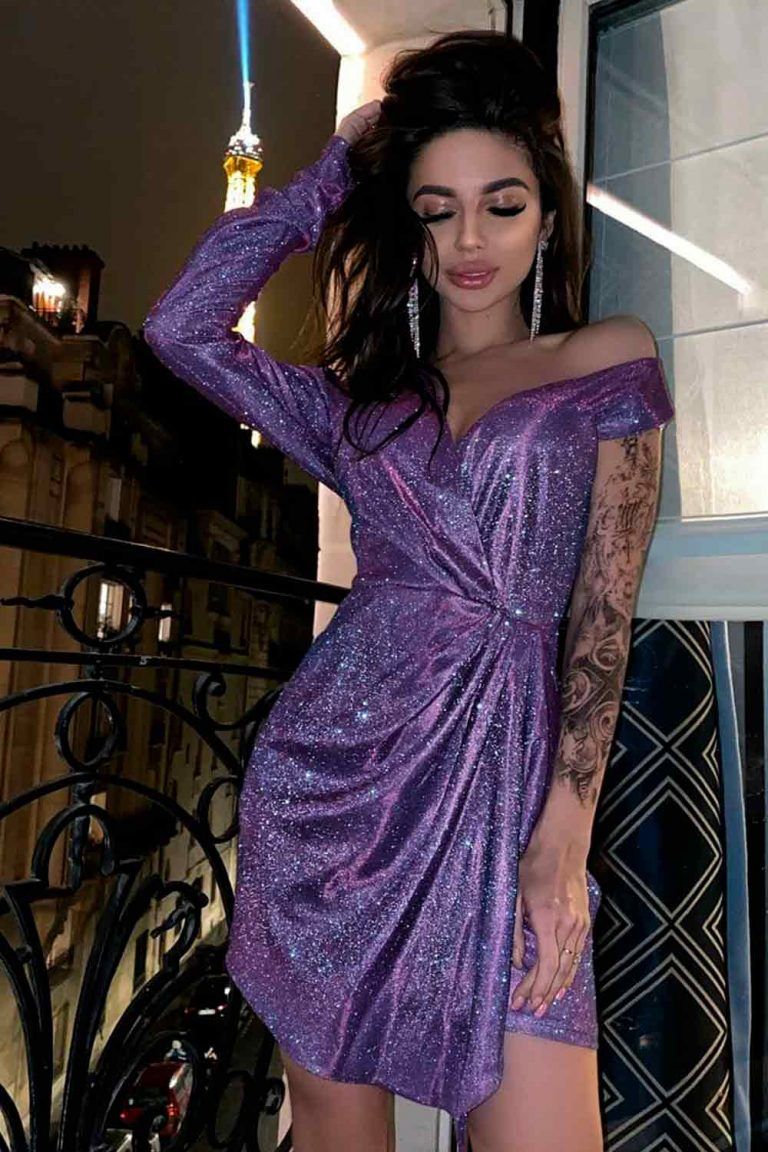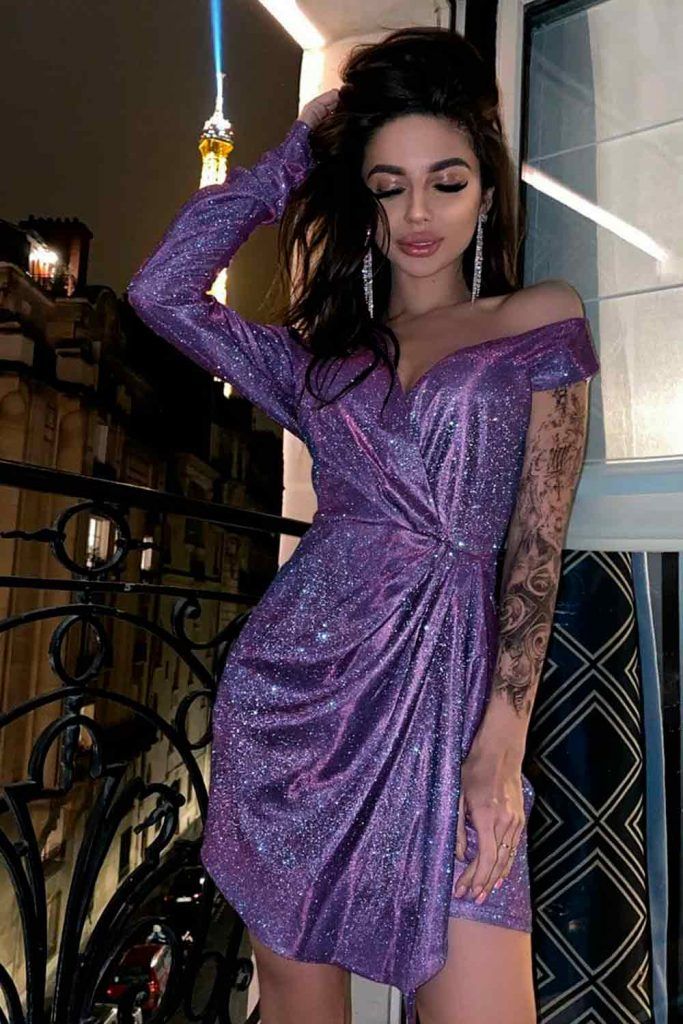 Credit photo: instagram.com/safirka_shop
When you're not limited to clothes choice, you are free to be as creative as you want! Opt for party outfits ideas that emphasize the best features of your body. For example, this short one-shoulder dress keeps your beautiful clavicles open, giving an asymmetric silhouette by hiding one shoulder. Your knees are in the spotlight, too! Waves will never spoil your look, especially when you flaunt with a short dress and high heels!
Slit-Sleeve Light Dress With Flowered Band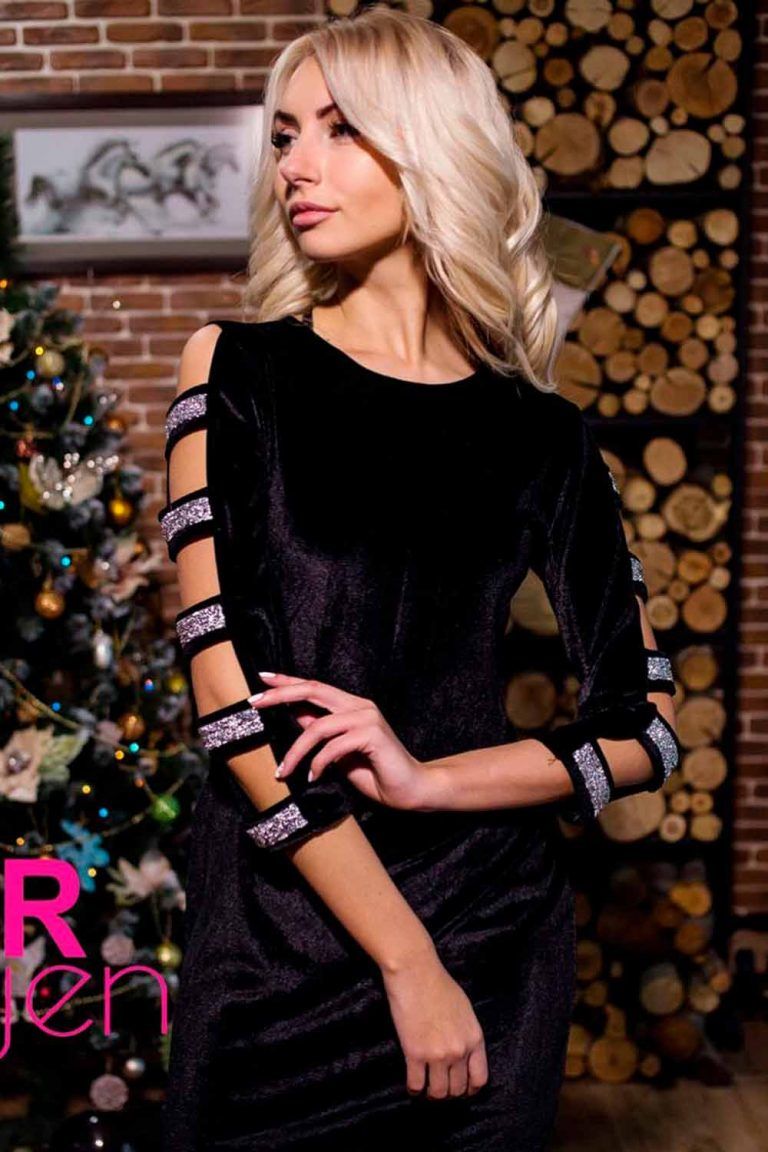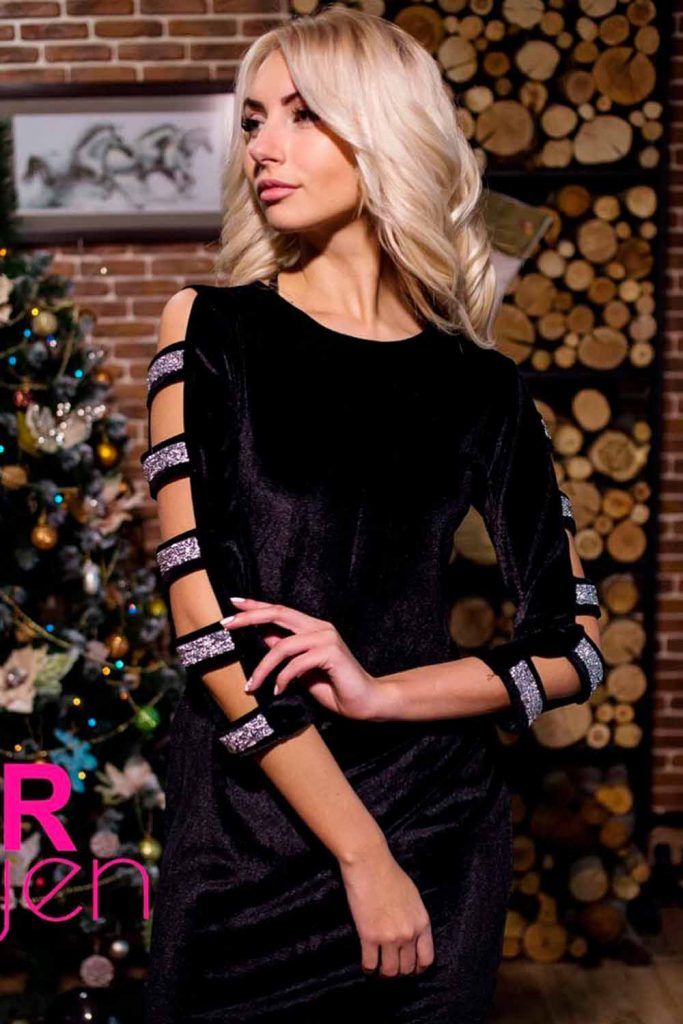 Credit photo: instagram.com/arjen_official_page
When choosing cute casual party outfits, remember that they shouldn't be just beautiful, your comfort is crucial, too. If it's a casual party at your friend's, crazy dancings and lots of activities are guaranteed, so your task is to wear clothes that will make you feel comfortable when jumping, dancing, and simply partying. A simple slit-sleeve dress will never stop you from moving! To diversify your simple look, embellish it with a flowered band.
Messy Low Bun For Long Lace Dress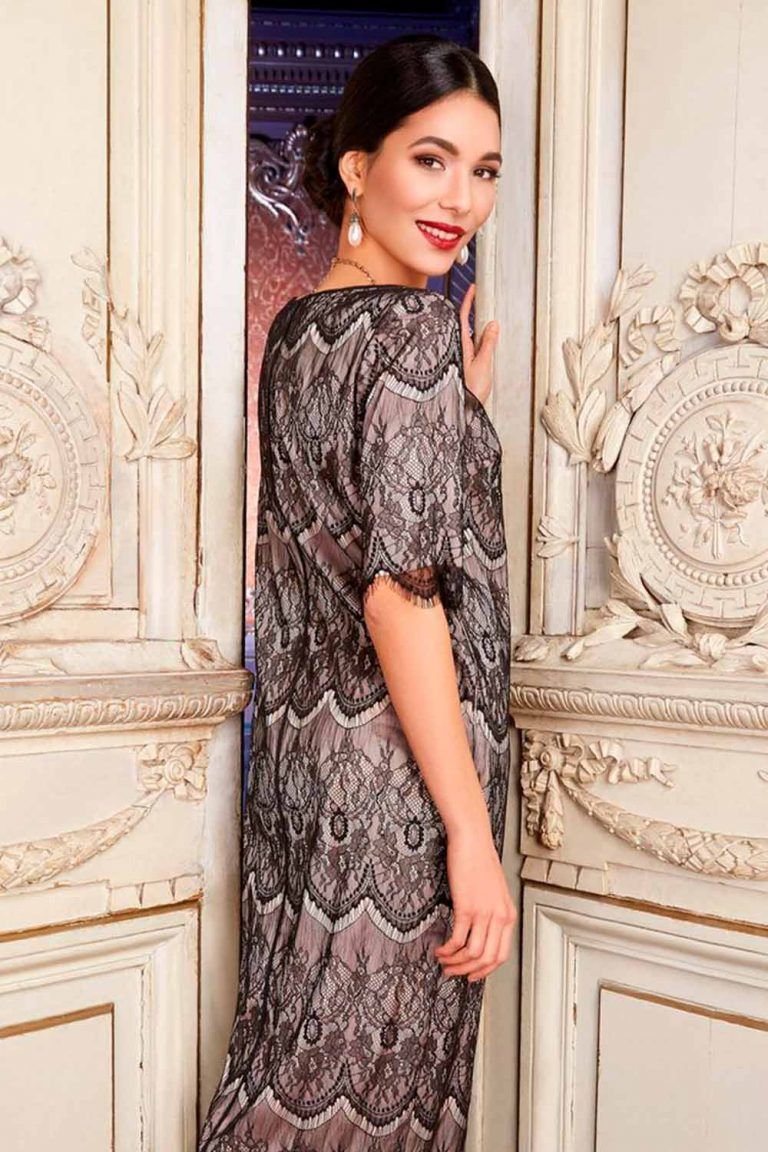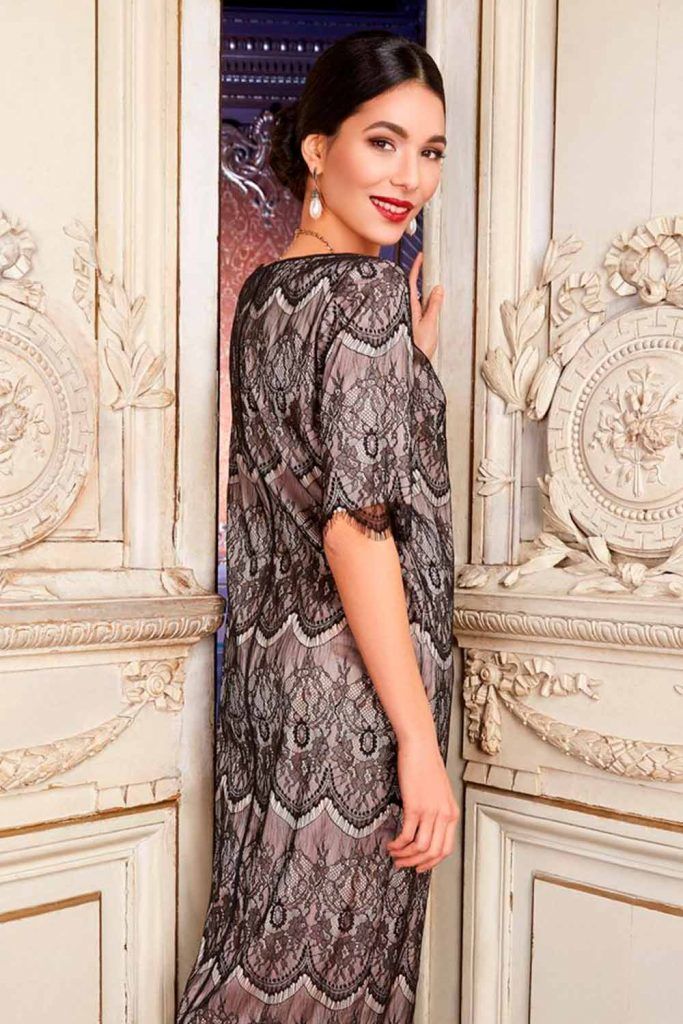 Credit photo: instagram.com/annaverdi.official
A long lace dress is the first thing that comes to our minds when we think of official dinner parties. It seems like this dress is one of the most iconic party outfits ideas 2018. Such a vividly patterned beauty shouldn't be hidden under your hair, so updo is a must-have! Messy long bun with waved strands will perfectly finish your lace look.
Short Plunge Dress With Half-Up Hairstyle
Cocktail parties are your chance to show off your sexuality! Plunge dresses make heads turn, so why don't make it a part of your party look? Just look how nicely this dress enhances the beauty of this girl. And waves! Simple half-up hairdo makes her so lively and weightless that it's hard to take eyes off her. This look is quite versatile, so if you have no idea what to wear a birthday party of a friend, it will sort things out.
Wavy Side Ponytail + A-Line Dress
This striped A-line dress is a reason go to the party! Once you search for casual party outfits ideas, there's no way this cutie won't be on the top. Soft, a bit pastel blue color is a nowadays' trend, and when it's paired with a sol bag, it becomes a look to steal. So as not to outweigh this look, opt for voluminous side ponytail. Waves won't hurt, again!
Side French Braid For A Hippie Style
A theme party is just around the corner, and you still have no idea what to wear? This hippie-like outfit with side french hairstyle is your stylish inspiration. It's simple, yet very adorable. Such a hairdo works awesome with skirts, dresses, and everything that makes you look even more feminine. How about you to be the loveliest hippie girl at the party?
Burgundy Red High-Low Dress With High Bun
If you're invited for a loft party, prepare the sophisticated heels that you wear for something really special. Your look should be exquisite and sexy enough, but not too eye-catching. The point is to attract people's attention with your exceptional taste. This burgundy red high-low dress looks amazing! A simple hairstyle keeps your shoulders open, while the top layer of the dress creates a weightless silhouette.
Chic Black Jumpsuit With Cap
Have you ever seen THAT stunning full-black look? The best way to show off your femininity is to wear a strong suit, and this variation is something that can blow up any party! And you know what? A super-trendy fashion hairstyle isn't so essential; a simple twisted bun will be enough to finish this chic look.
Off-The-Shoulder Neckline Dress With Side Slit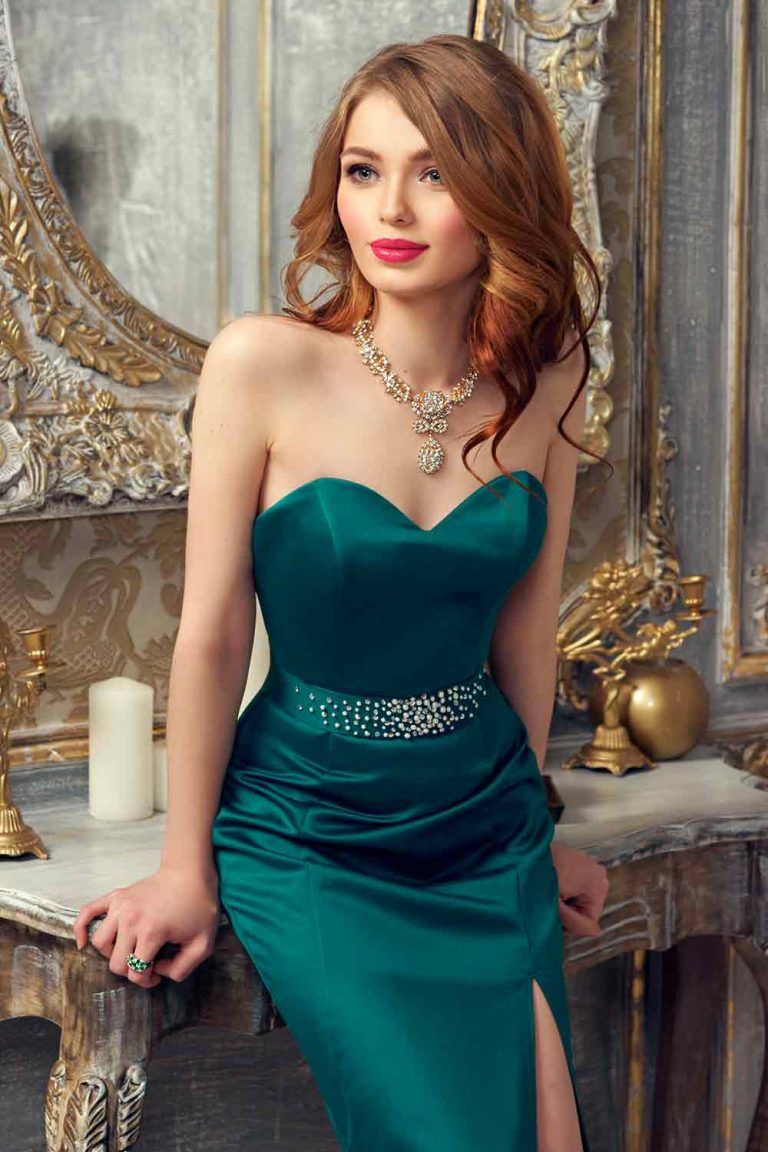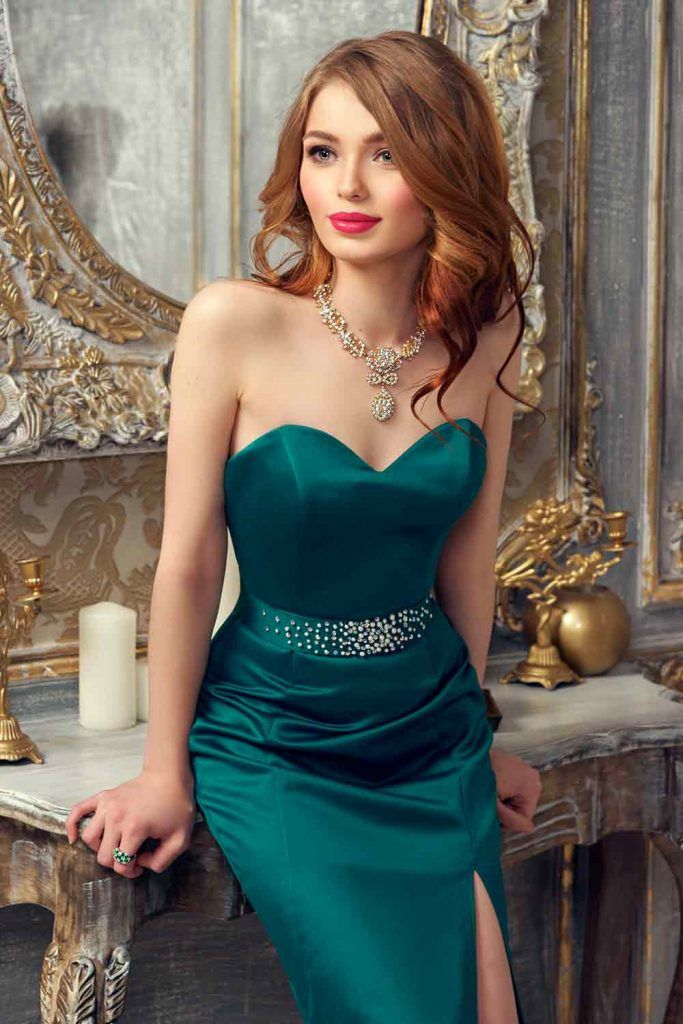 Going to a tea party? Well, you can't do without an updo and pretty semi-formal dress. Most fashion statistics say that the best party hairstyle for medium length hair is a high bun. It can be a neat or messily styled twisted bun; it's all up to you. The point is to set the focus on the party outfits and open up your shoulders. Attention! This look needs to be copied right now.
Deep V Kimono Style With Braided Bun
Here comes a totally ravishing look for theme parties. Though kimonos usually hide women's attractive body parts, nobody says that you can't be different. This deep V kimono style looks so delicate and sexy at the same time that you won't ever want to take it off. As you can see, braided hairstyles know how to complement such dresses.
Short Red Sleeve Dress With Side Fishtail Braid
Source: tiaravanessaa via Instagram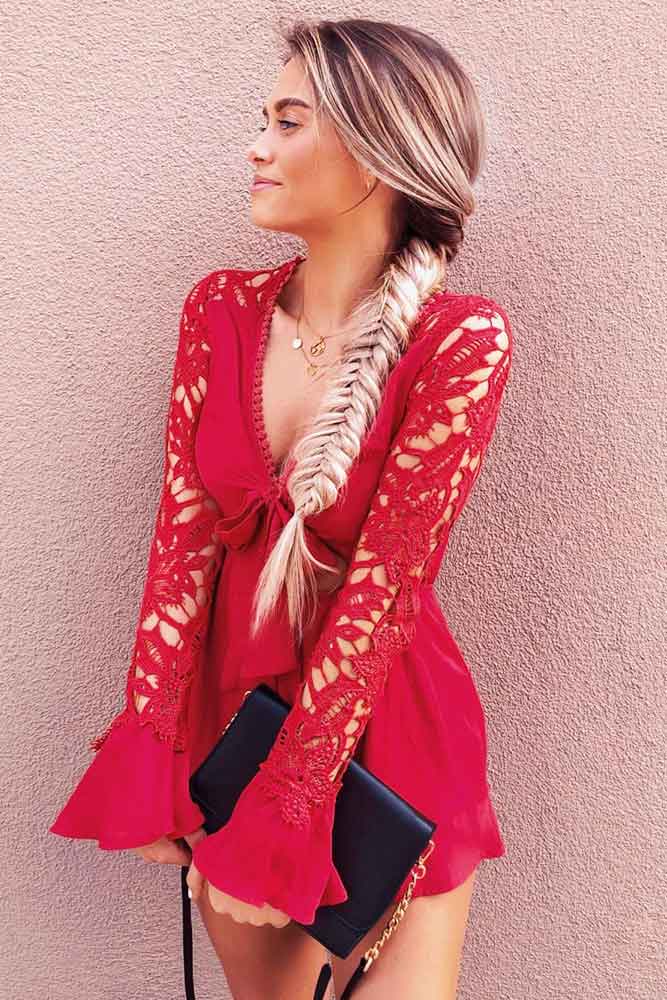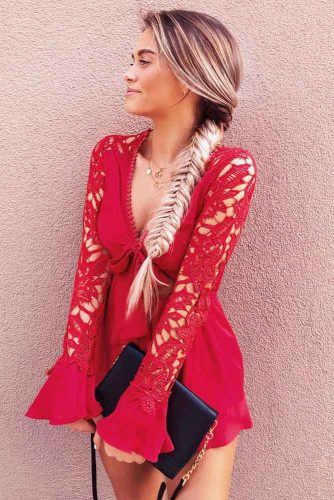 Braids don't care what kind of party you are going to! They just make everything more beautiful, more lovely. With this party look you can go to any party you want: evening and casual styles rolled into one. A short sleeve dress is a win-win if you want to have all eyes on you, and if it's red, you will steal the show.
Shiny Velvet Blouse With Simple Wavy Hairstyle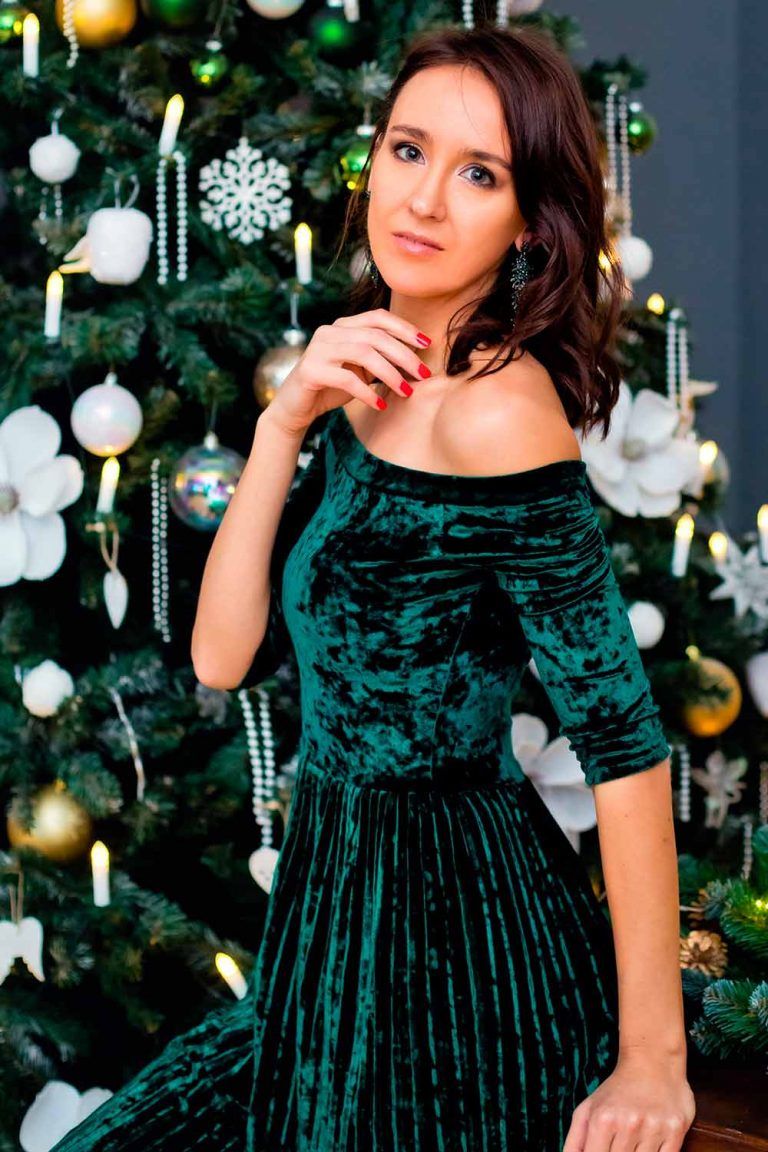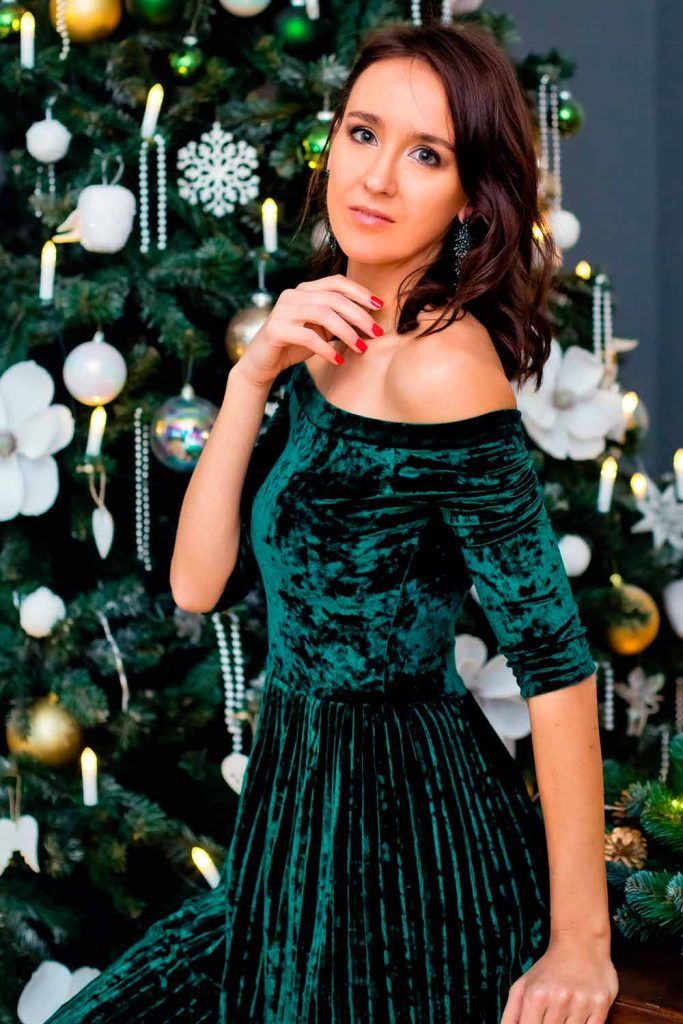 A cocktail dress for a cocktail party? Nice try, but can be better. Every woman, no matter how old she is, knows how trendy velvet clothes today. So how about creating a stunning shiny duo with velvet blouse and mini skirt? As for your hairdo, such an easy to do hairstyle for party as wavy hair is probably the best idea for these party outfits.
Jumpsuit With A Silky Tunic + Long Blonde Waves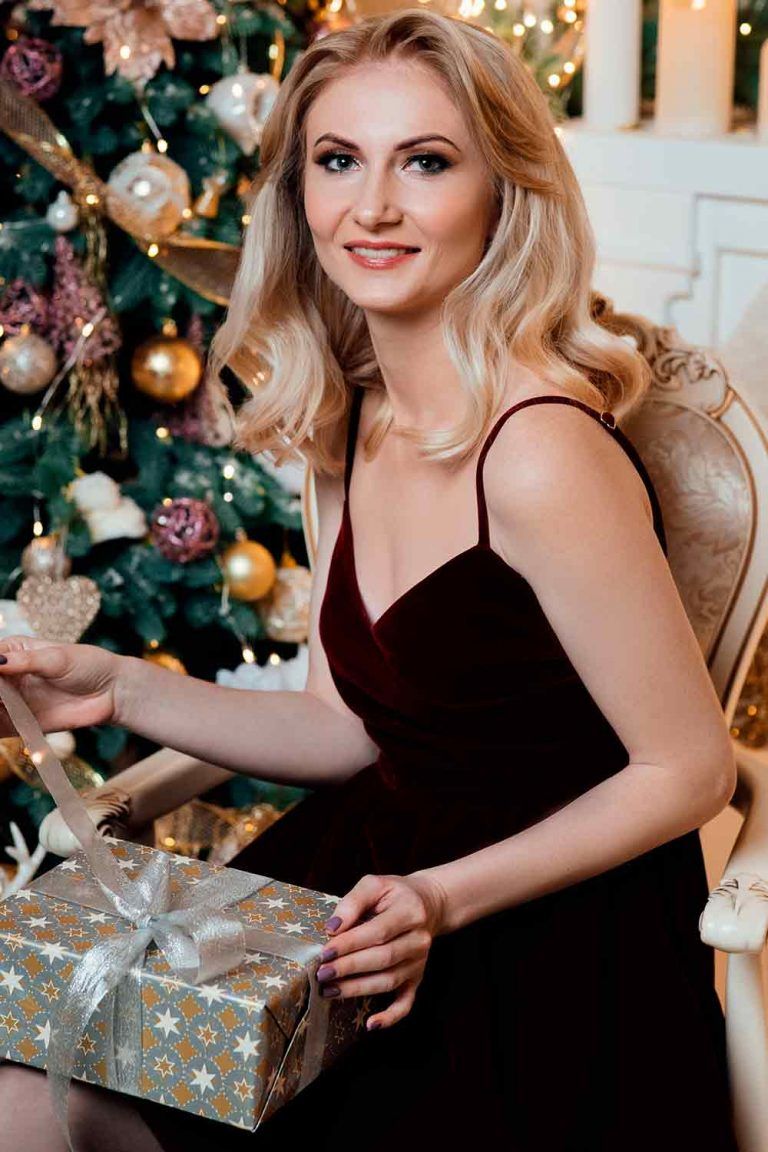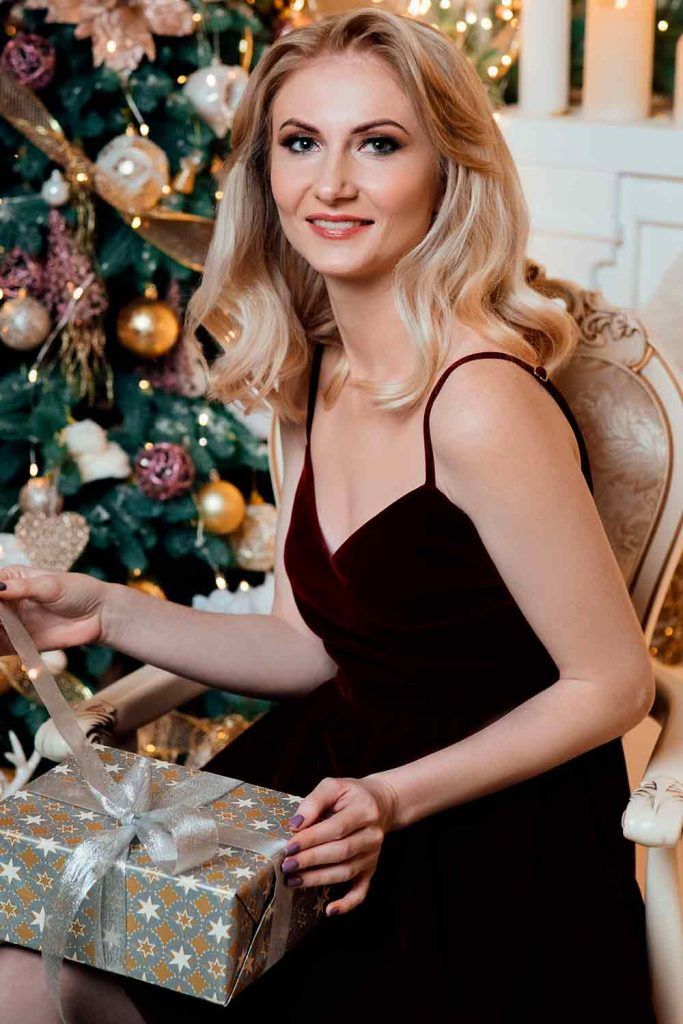 Ladies who fancy wearing something eye-catching for a party can be not so tense with their hairstyle: clothes will do the talking. If you're about to reveal your awesome body with a skintight jumpsuit, accompanied by the golden silky tunic, be ready to catch people's eyes 24/7. These long waves are the best idea of easy party hairstyles for long hair; they're simple and significant.
See-Through Neckline Dress With Waterfall Braid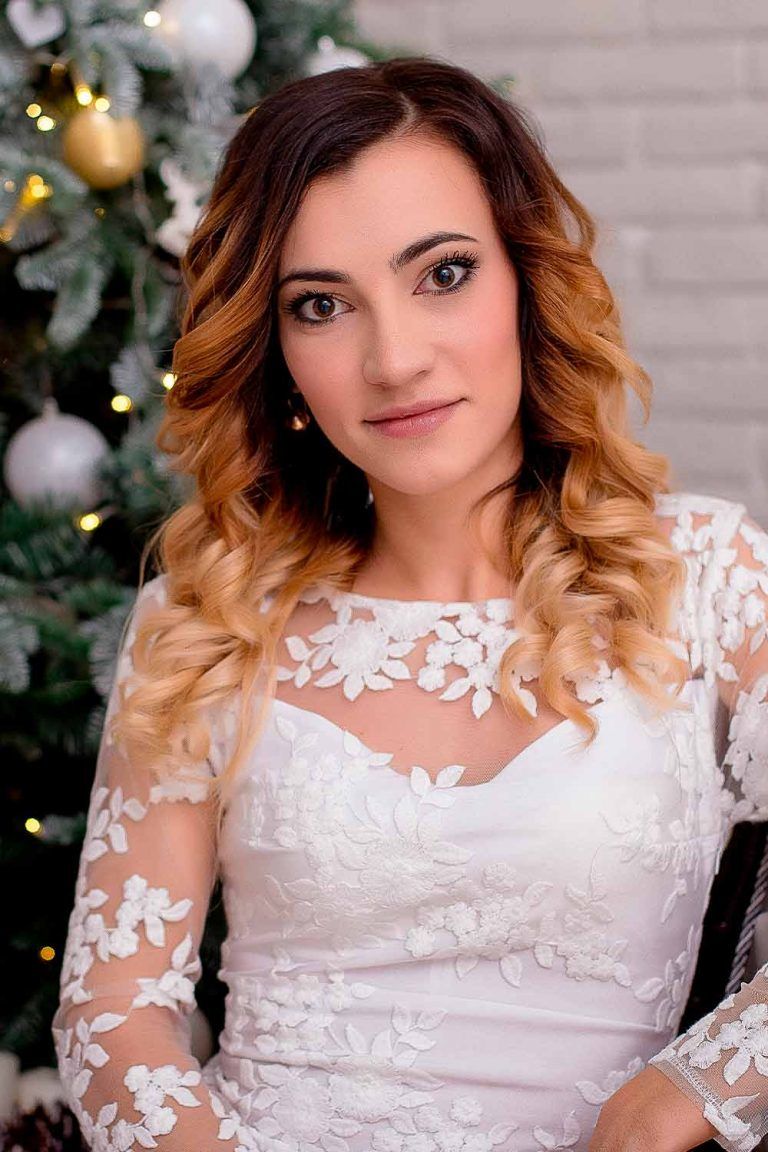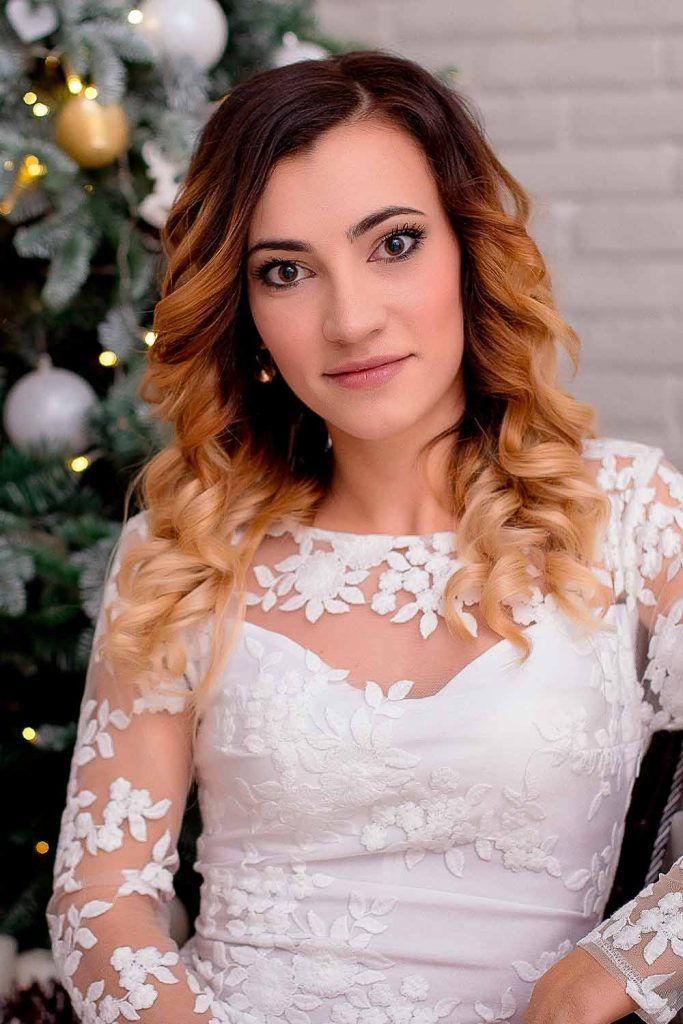 Your birthday party is the time where all attention is yours. That means everything in your look must be on point: from your shoes to your hairdo. This subtle look is something special. A special idea for the special day, right? The waterfall braid, accessorized with golden leaves, is the delicacy in its purest form. And nothing is as fascinating as a see-through neckline dress: your body silhouette is as visible as possible, but it's still not too exposing.
Layered Dress With Slight Medium Waves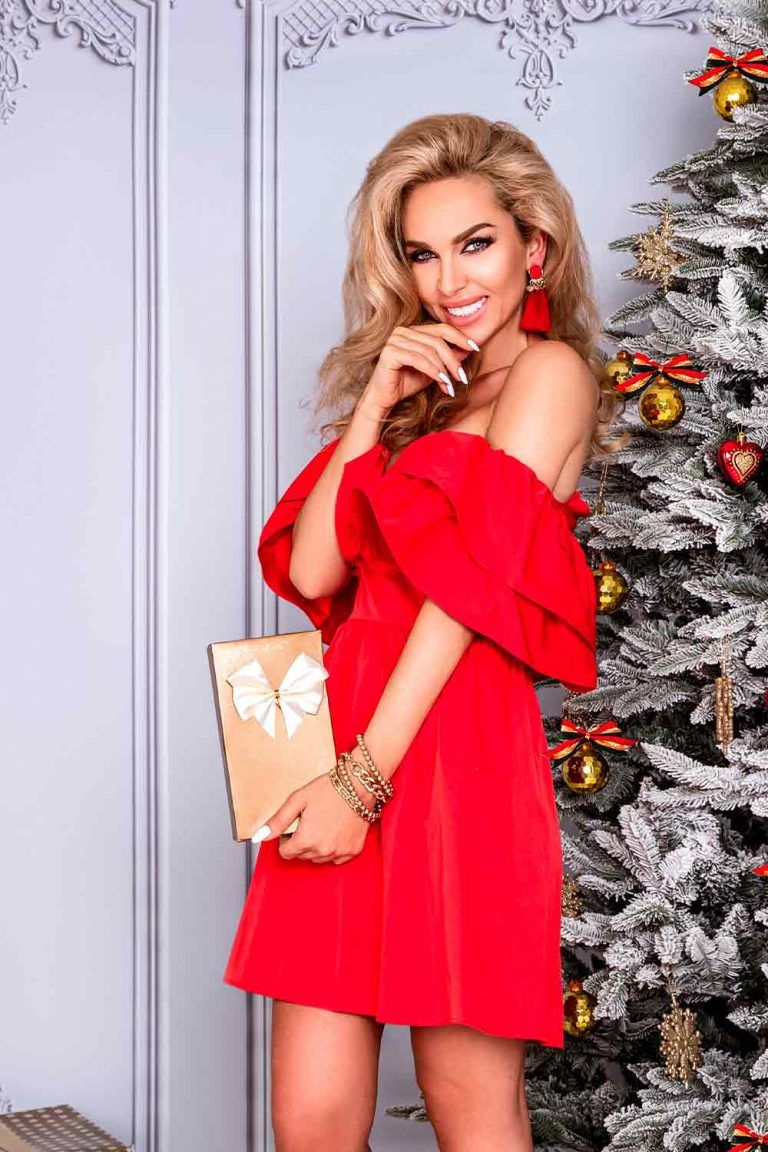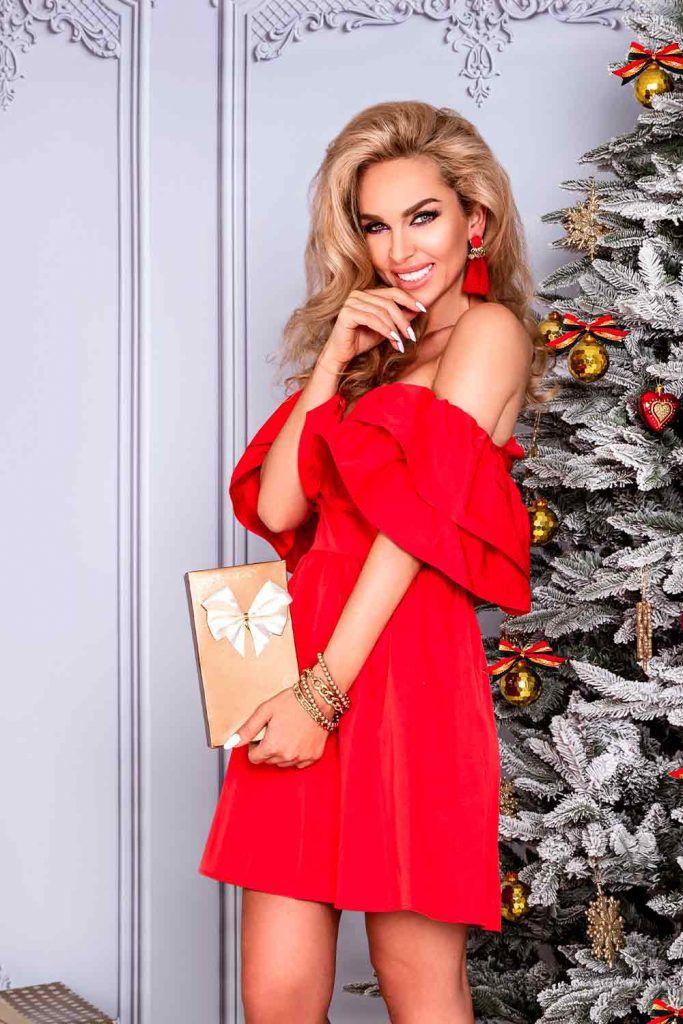 Layered dresses don't need a reason to be worn; they're awesome regardless of occasions. It's actually another idea that you can bring to life for any kind of party: from a bachelorette party to karaoke one. To spice it up, opt for a slightly wavy hairdo. Yes, waves never fail.
Lace Dress With Leather Beret And Waist Belt
This gorgeous combination of bold leather elements and thin tiny lace is to die for. Black shoes, white dress, black belt, and black beret, who could ask for more? Such an extremely stylish and fancy look will be suitable for a wine party: show that you have a good taste not only in clothing.
Gold And Sparkling Backless Dress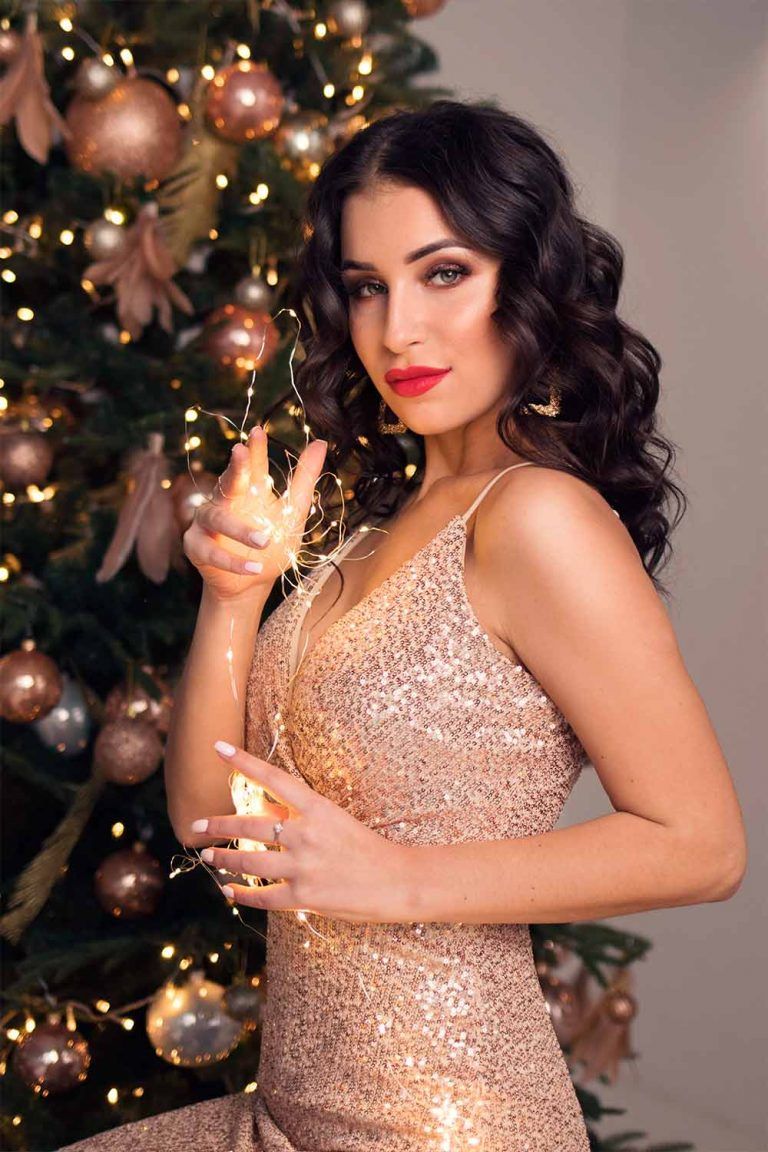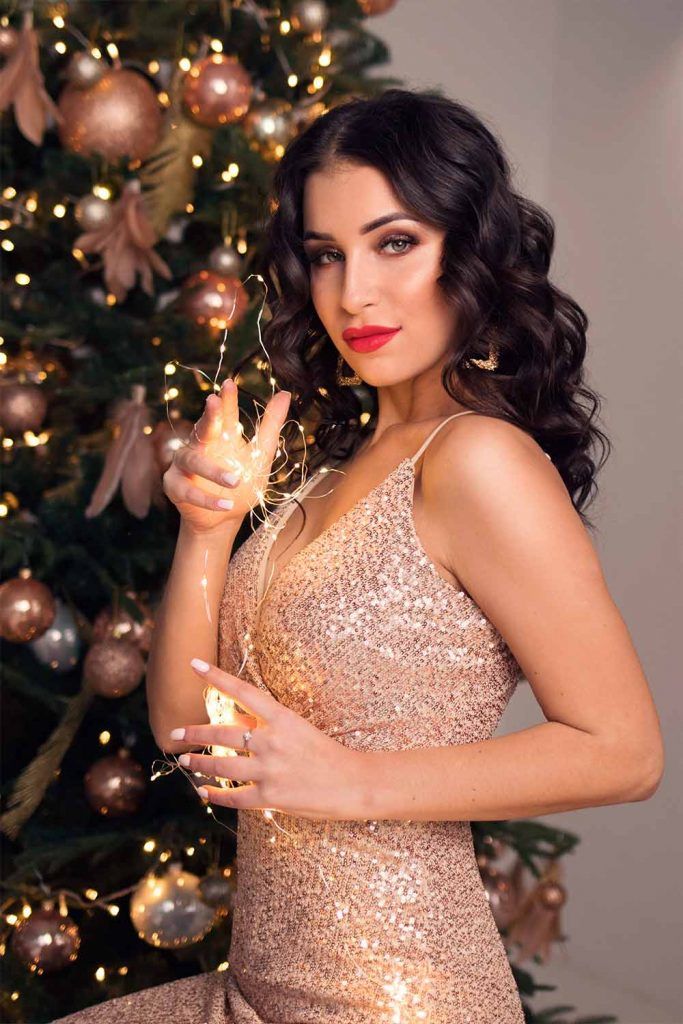 Even the word "wow" is not enough to describe how glorious this look is. It's something unique and exceptional, so it needs a truly special day to be worn. Once you show up in a sparkling dress like this for an official party, be ready for the most flattering compliments. The backless style reveals your sexuality, but in quite light and acceptable way, so don't hide it with your loose hair: updo is an essential detail.
Backless Dress With Wavy Ponytail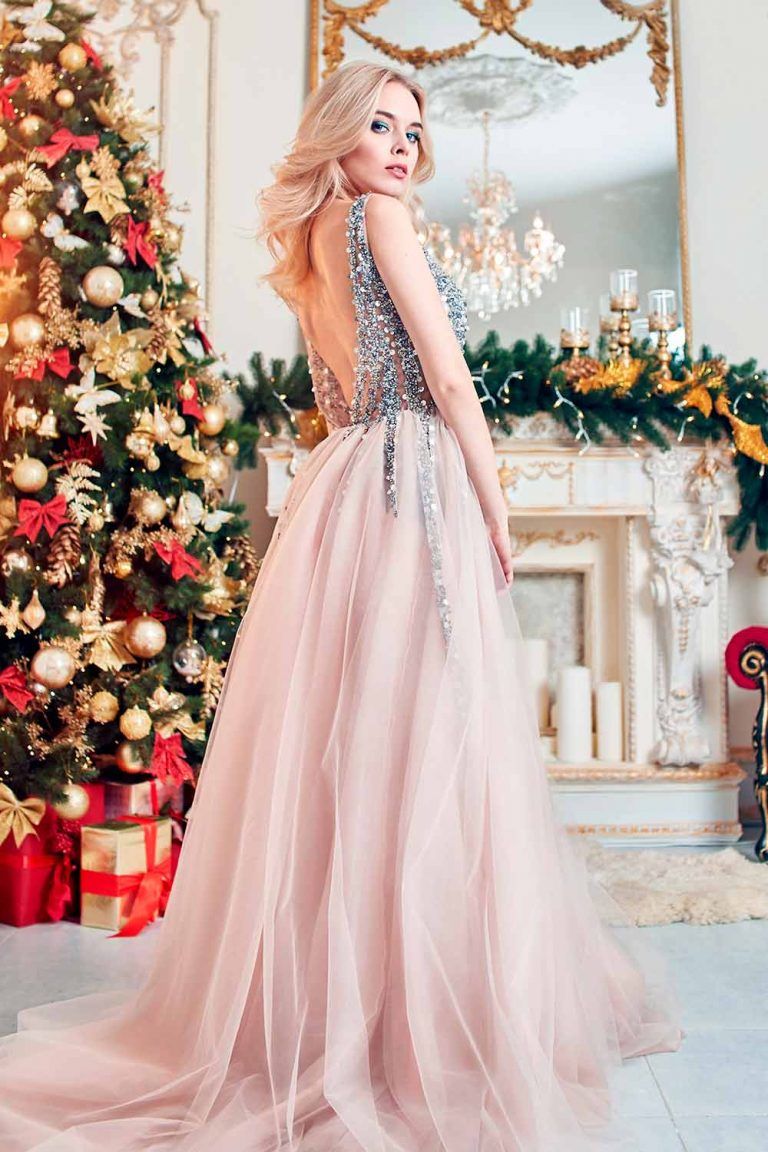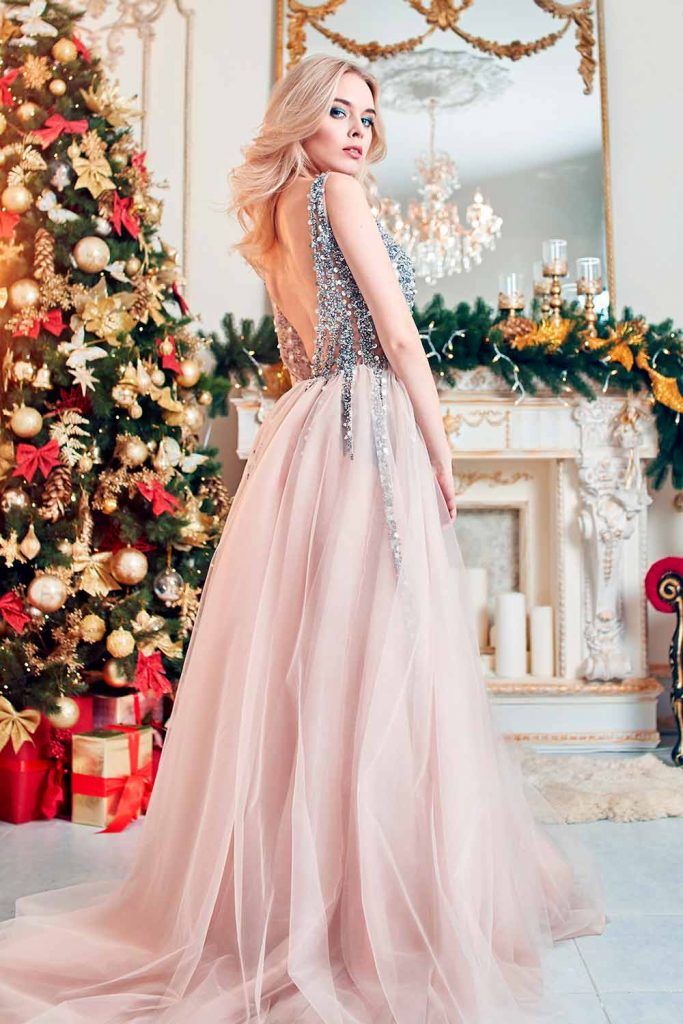 Such a sexy and bright back silhouette should be either exposed by wearing a high updo or gently accentuated with a wavy pony. With such a simple yet very voluminous style, you won't hide the highlight of your dress and form a stunning look for Christmas Eve.
Messy Updo With One-Shouldered Gown
If you prefer a dress where one side outweighs the other, make your imbalanced look big and finish it with a messy, asymmetrical updo! A fascinating one-shouldered gown will open your subtle shoulder and clavicle while the imbalanced, full style will enhance the uncommon look.
High-Necked Dress With Voluminous High Bun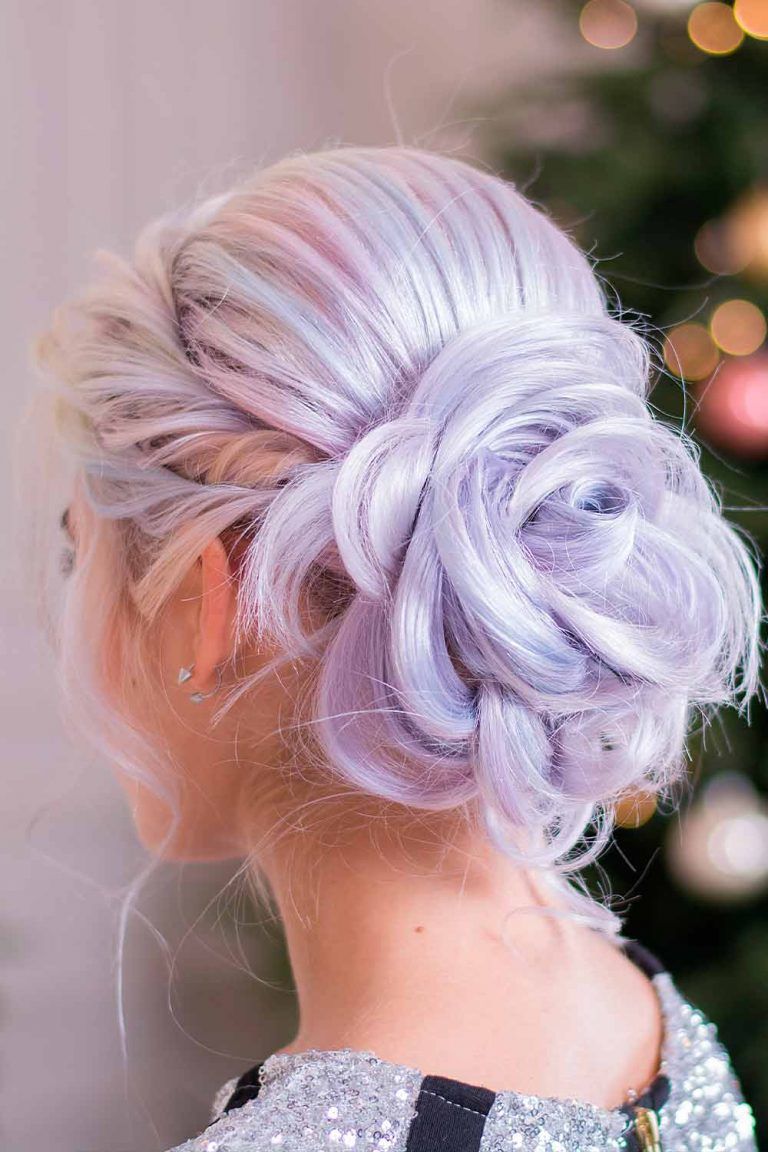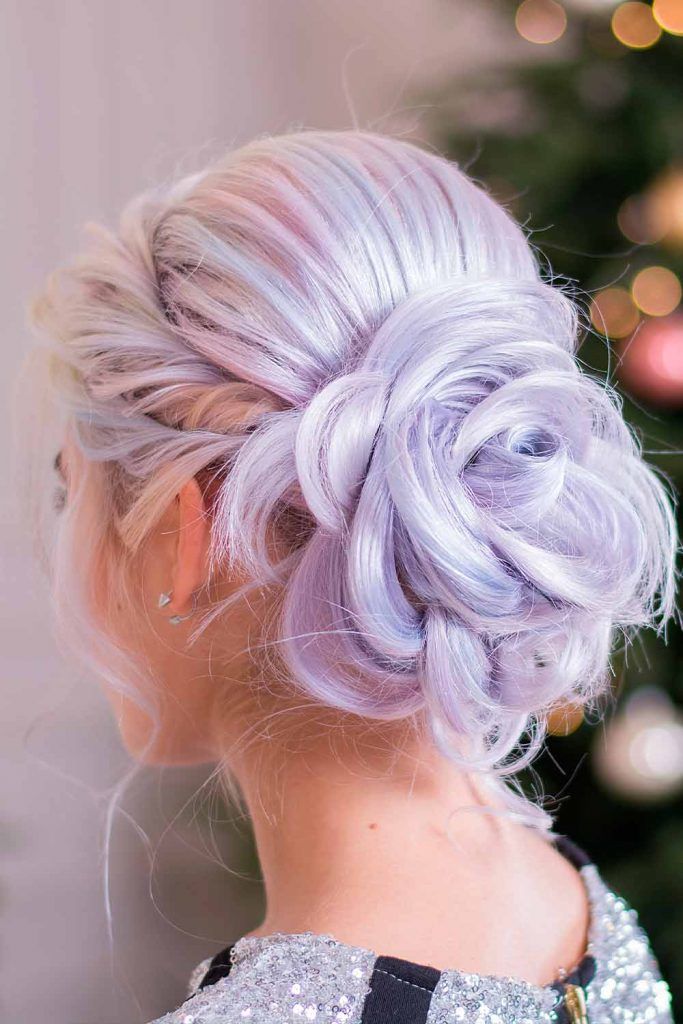 Nothing goes better with high-necked dresses than updos. Not only do they demonstrate the gloriousness of a dress at its best but also keep the overall silhouette well-balanced. Isn't this high bun a perfect finish?
Turtleneck Gown + Side Styling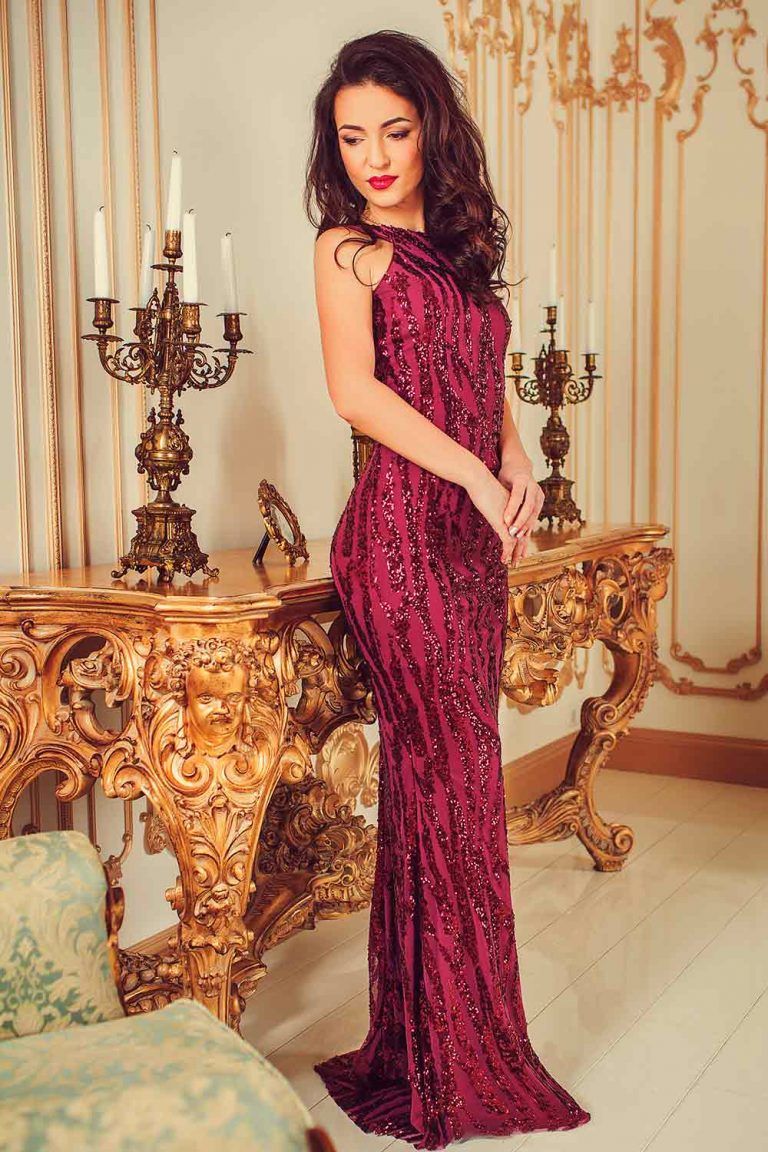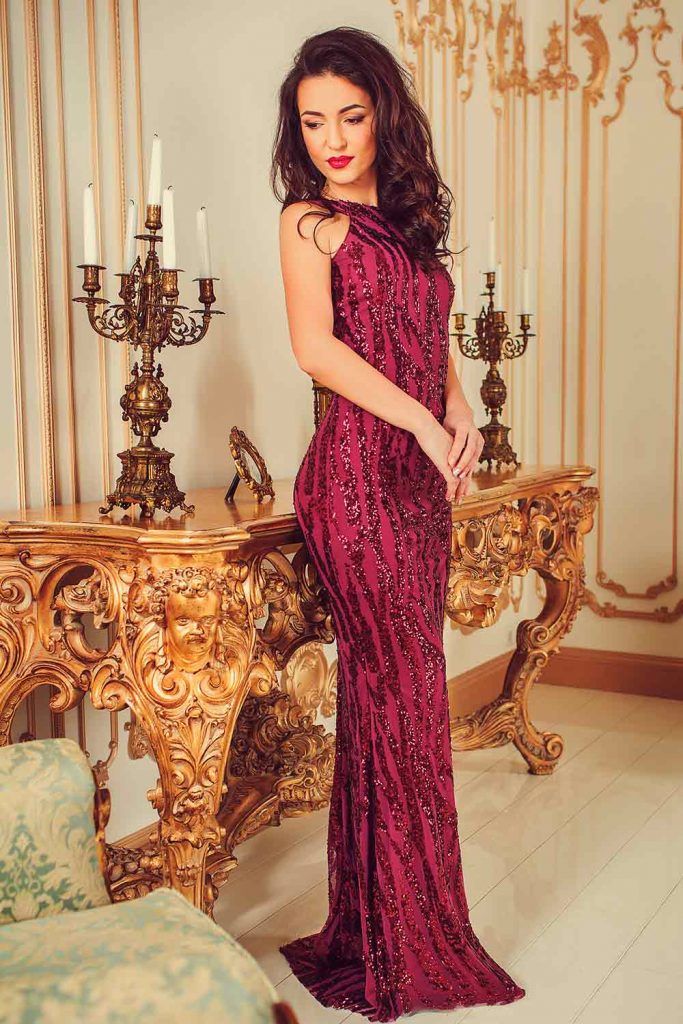 Here's another feminine and sophisticated look for elegant occasions such as tea or wine tasting party. A turtleneck gown with a fancy layer of sheer fabric will look nice with side waves secured with simple pins or clips.
Dress With Deflated Shoulder Straps + Simple Low Pony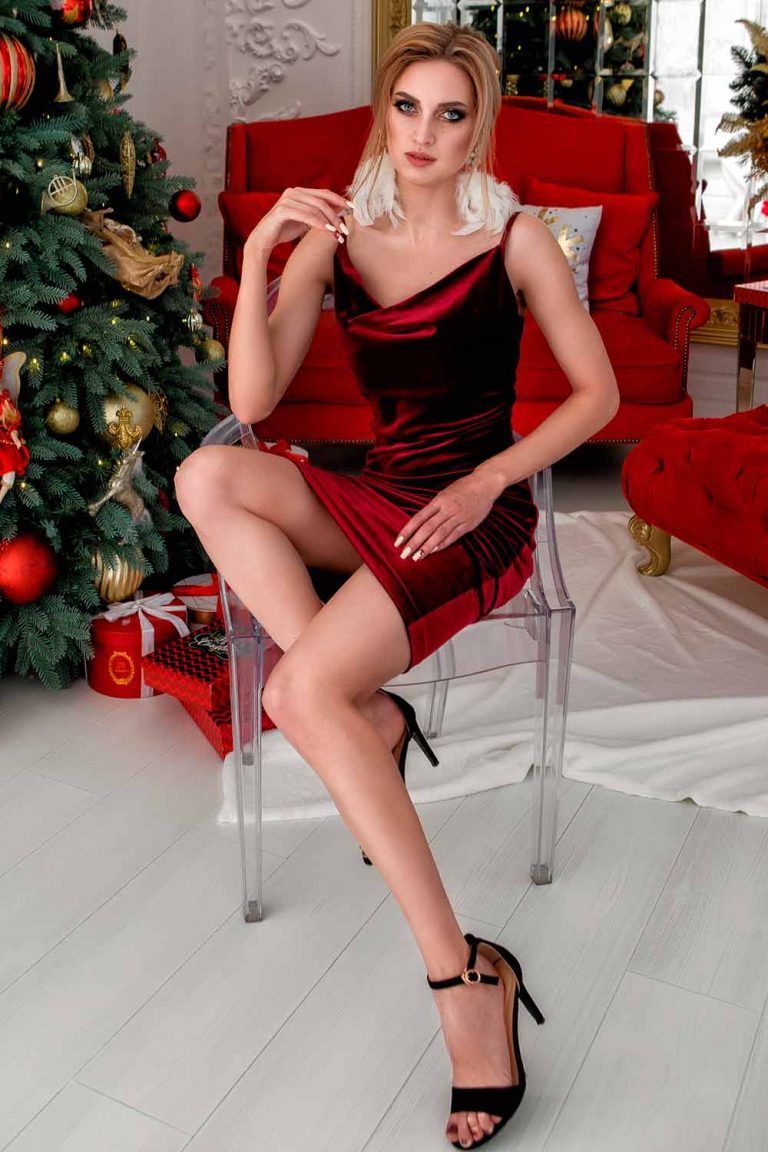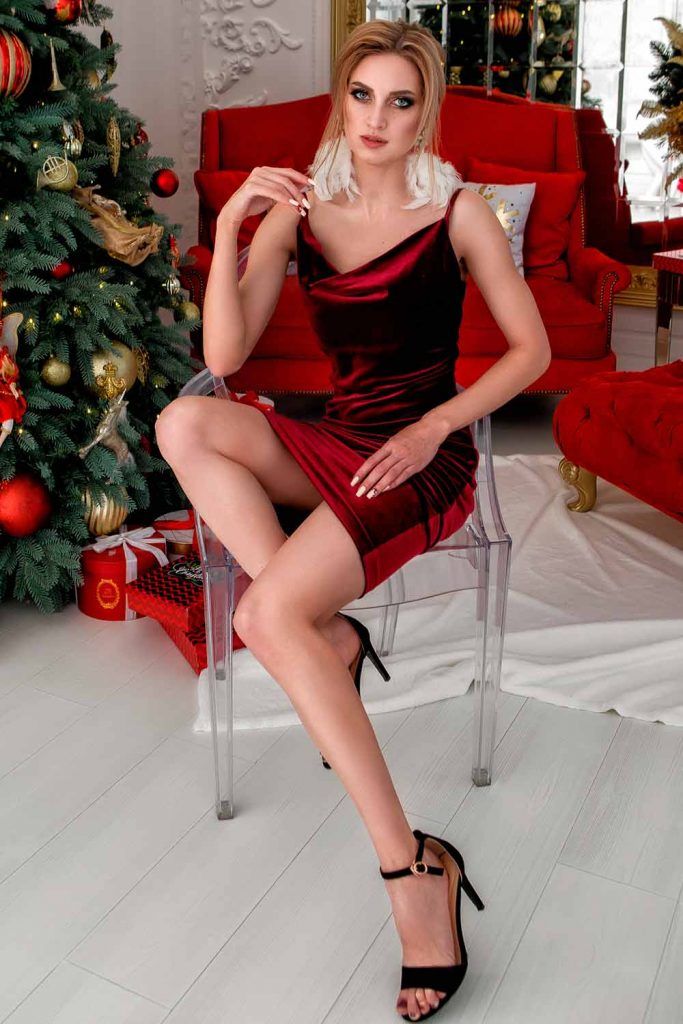 Looking for a slinky dress for a night out? A relatively short dress that shows off your shoulder will be a win-win idea for a club party. Don't forget to go for a simple do', as you're going to dance all night!
Criss Cross Straps Dress With Half-Up
Is there something more sexy and feminine than criss-cross strap dresses? They usually feature decollete or come in backless options, so you should make sure your hair doesn't overlap the awesome features of your gown: a simple half-up will be a chic complement!
Long Sleeve Bodycon Dress With Sleek Straight Pony
The most popular and classic hairstyle that can work on a bodycon dress is a straight, sleek pony. Its long silhouette visually elongates the look of your body, making your party outfit be on point.
Halter Top With Halo Braid Updo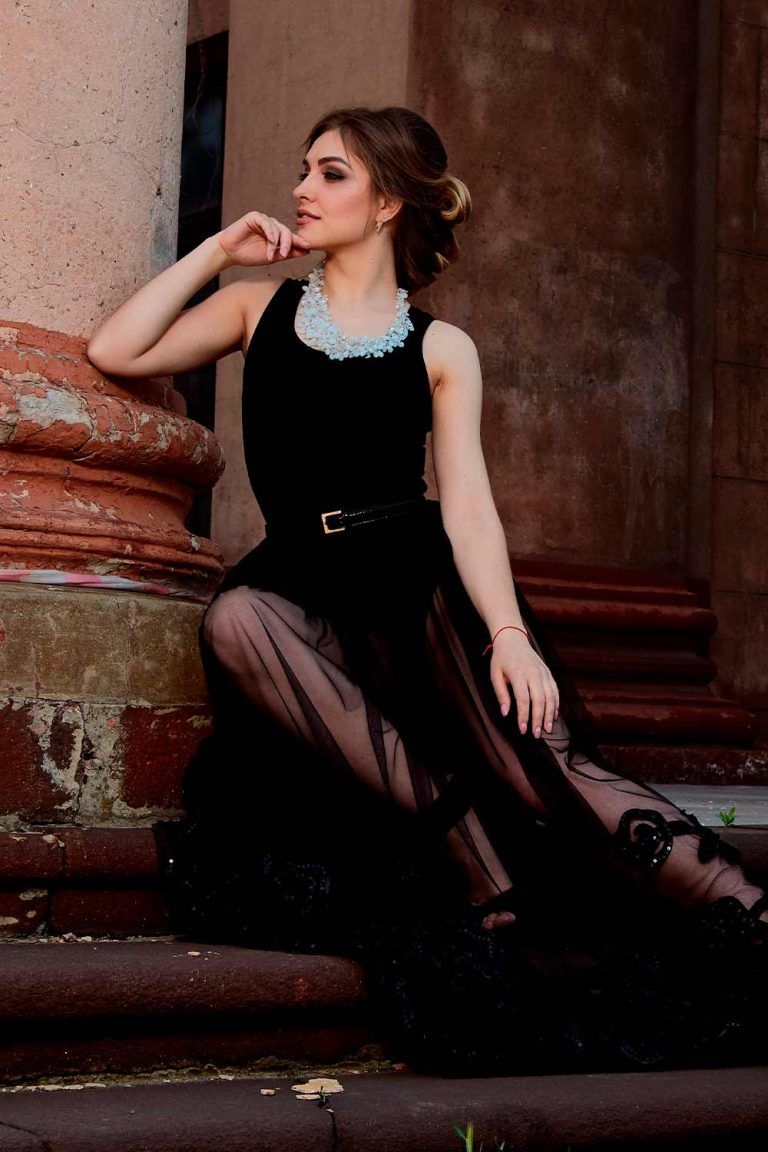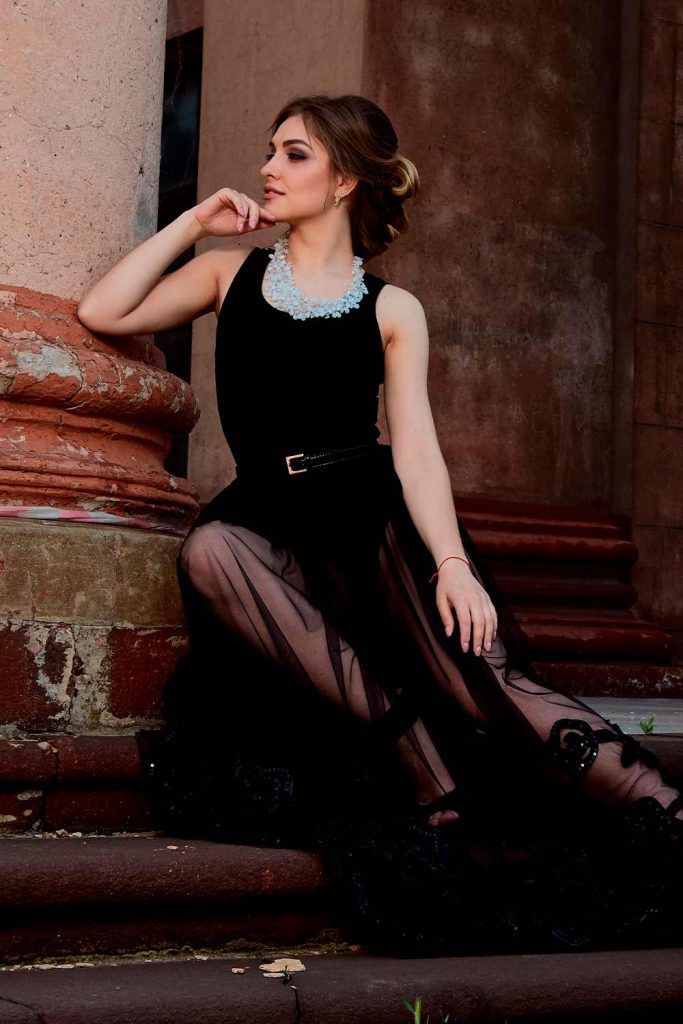 It's no secret that an updo is the best match for the halter top: your hair should be gathered up so as not to hide the beauty of the dress! And a halo braid is a stylish, girly hairstyle that you shouldn't miss.
Party Shirt Dress With Updo Sleek Bun
If you're going for some sort of fashion party, a carefree shirt dress with a minimalist, tight style is the duo that will fit the occasion. Since your dress is almost oversize, consider getting a sleek high bun that will open your neck and emphasize your slimness.
V-Neck Dress With Low Sleek Pony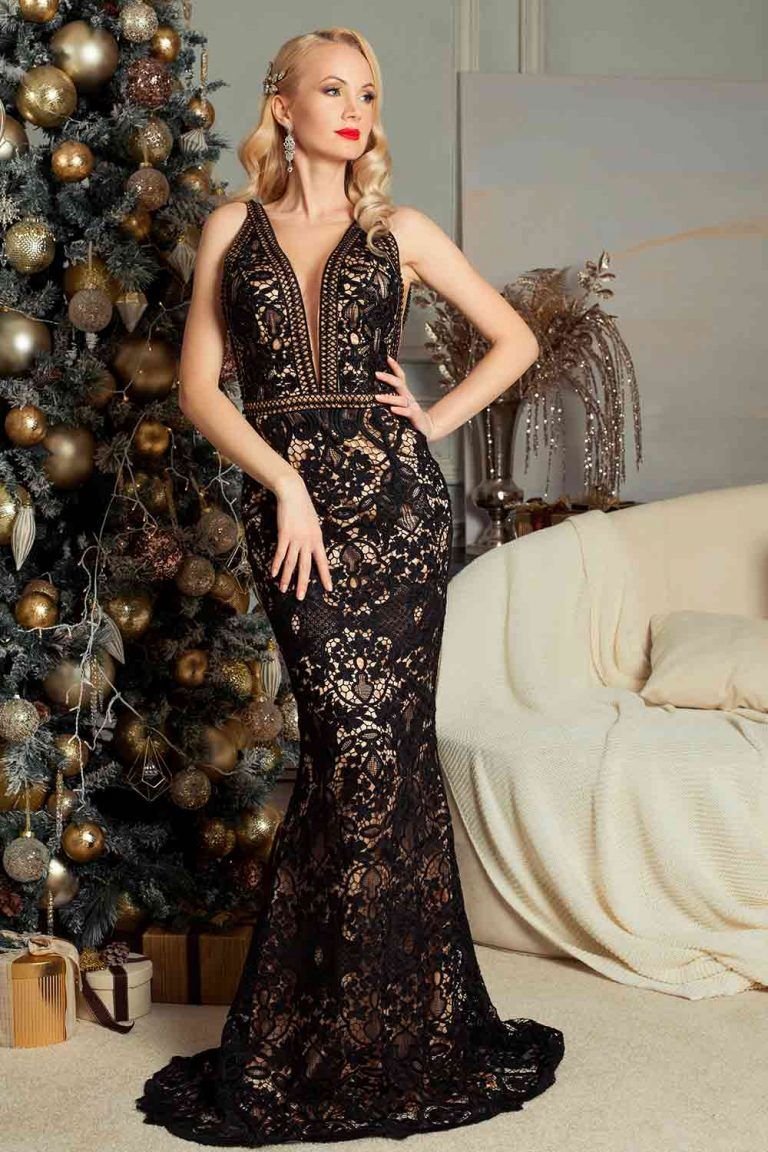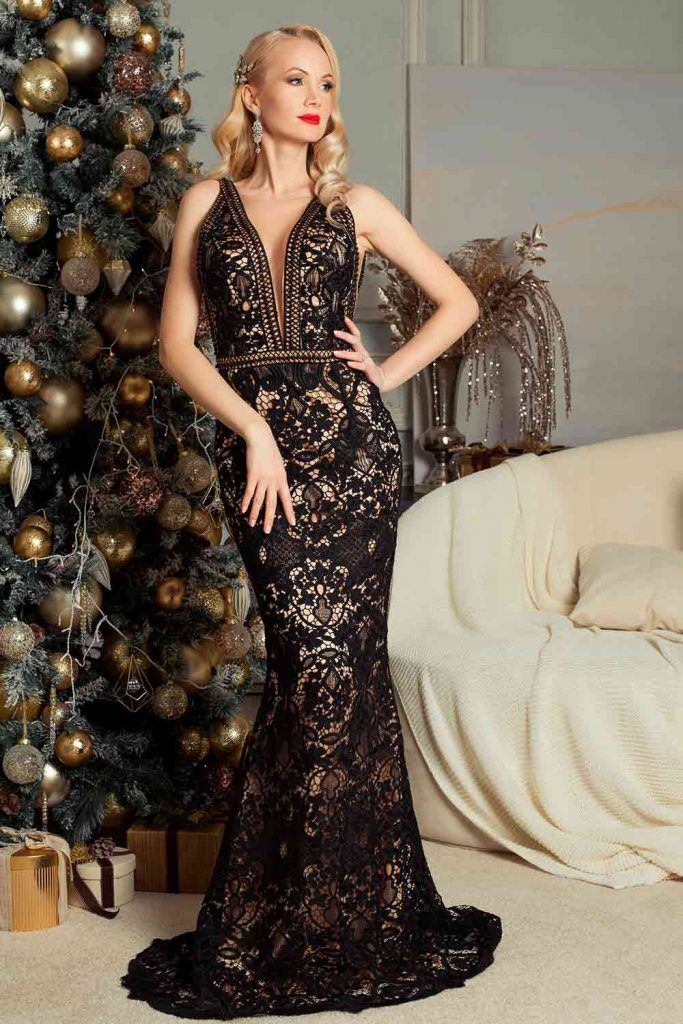 For a V-neck dress, don't forget to style your hair at the back. The point is to keep the neck area open, so a low ponytail or half-up that falls on the back will be the right style.
Dress With Voluminous Sleeves + Low Updo
Credit phoro: instagram.com/tenmine_shop
Remember that if you wear a voluminous dress, it's crucial to stick to harmony. Instead of a posh and full hairstyle, we recommend going for a low updo that will smoothly complement your look.
Asymmetrical Neckline Dress With Sleek French Twist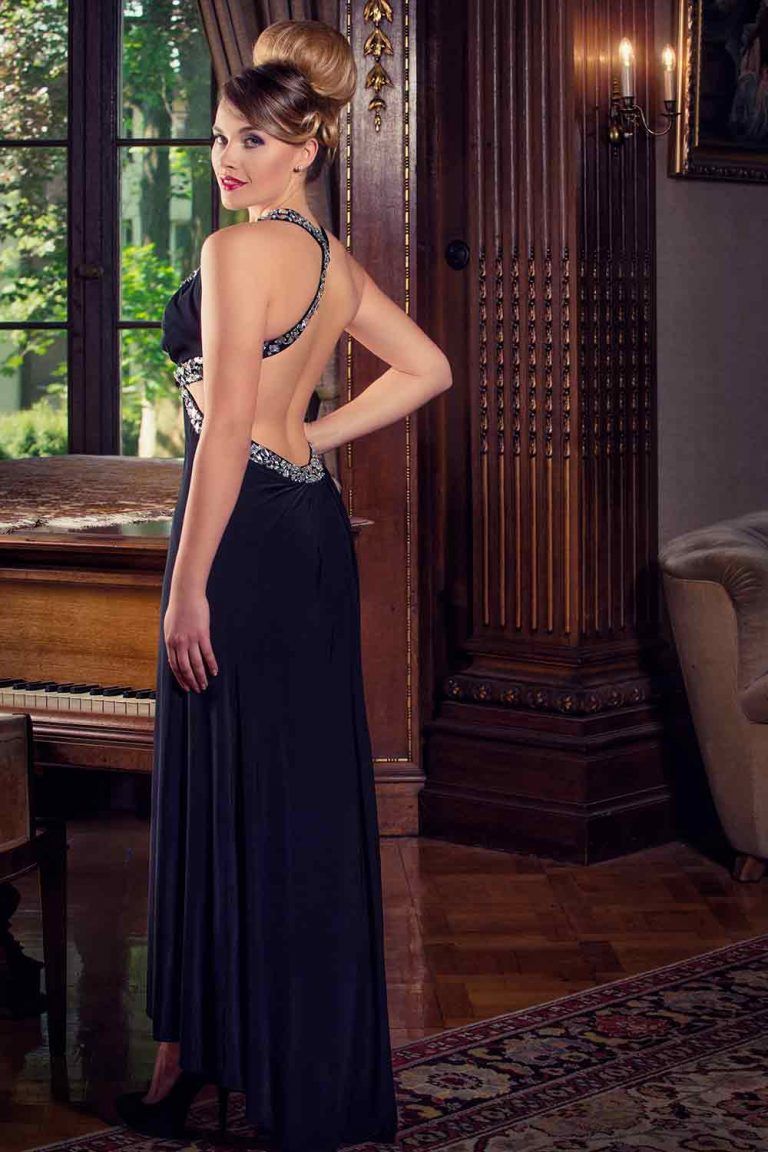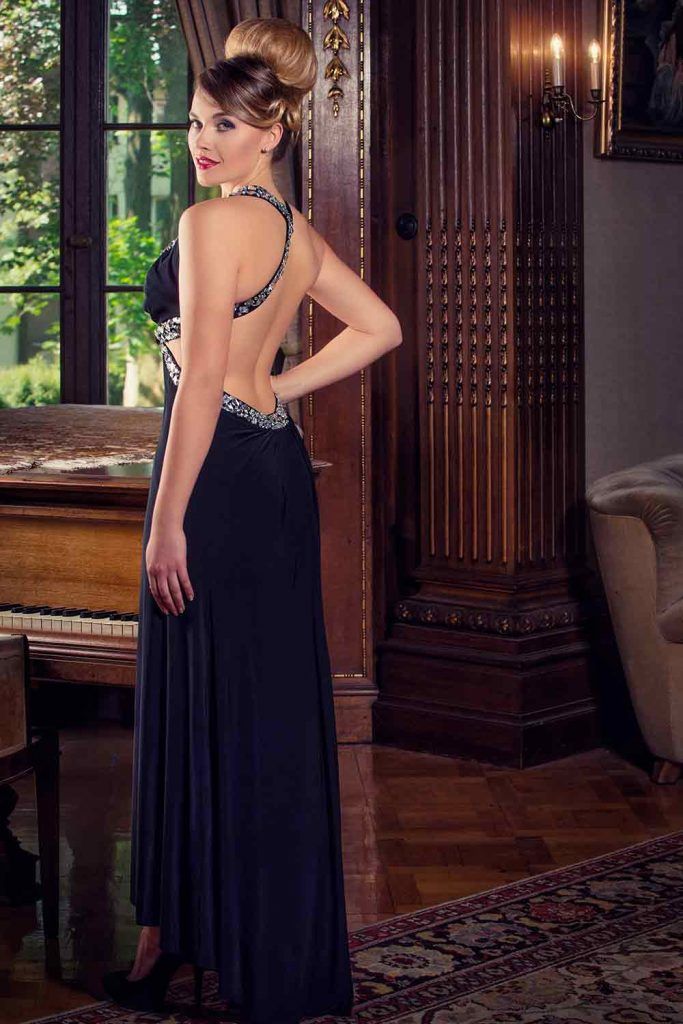 Who doesn't love playing around with styles? Mixing something that seems to be a weird combination is always a lot of fun. The classic French twist and a modern neckline dress full of glitters are inviting you to the experimenters' party!
Let's be honest, having looked at these ideas all you want is to party? Well, if the answer is 'yes', we've done our job! Each of these stunning looks will flatter you in a trendy, stylish way, so don't miss any of them. Now you know how to be the brightest girl at the party!
Main photo by
Braids_in_action
FAQ: Party Outfits
Which hairstyle is best for party?
Ballerina Bun.
Elegant Bun.
Braided Wreath Updo.
Hollywood Waves.
Top Knot.
Twist Back Hairstyle.
Faux fishtail.
Side Dutch Braid.
Side-swept double braid.
Topsy tail half updo.
What kind of outfits look good with short hair?
Peplum tops, frock type shirts, shirts with skirts and maxis are all great clothes for short hair. Tight jeans with high-neck shirts are also a good choice. You can accessorize your look with some gorgeous jewelry and a clutch, which would create an overall amazing look.