Pastel Hair Colors That Will Mesmerize Anyone
Pastel hair colors were supposed to be something extraordinary a few years ago, but these days it is the most popular hair trend. But none of us wants to look like someone else, that is why hair stylists have to come up with fresh ideas all the time. This time they decided to get inspired with quartz shades and we rush to break the news to you!
Pink-To-Violet Hair Color – Kunzite
Pastel purple hair
is not something that will attract amazed gasps these days. To stand out, you need a little bit more than just purple. How about trying out kunzite? The interaction of shades is amazing!
Source: candicemarielv via Instagram
Dark And Deep Purple Hair To Ashy Blonde - Amethyst
Purple hair colors are probably the most versatile ones. Mix ashy blonde with purple, and the outcome is the shinning beauty of the amethyst.
Source: lolaliner via Instagram
Intense Violet And Pure Blue Color - Tanzanite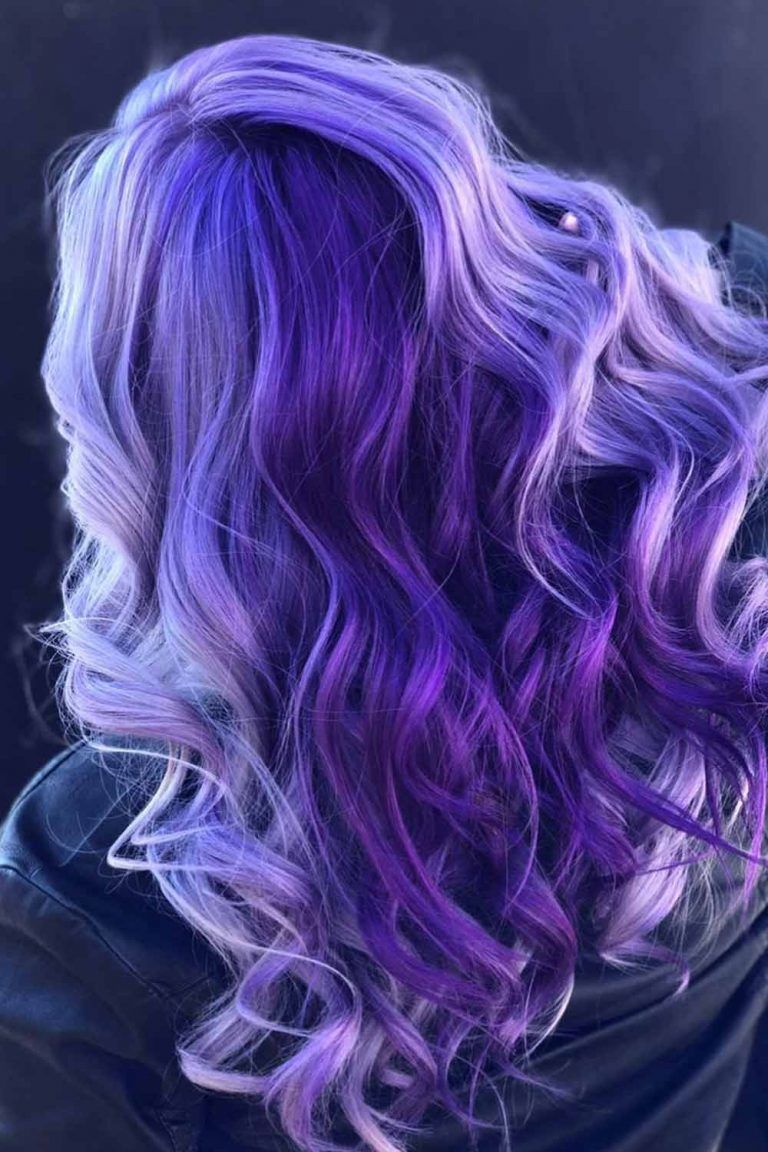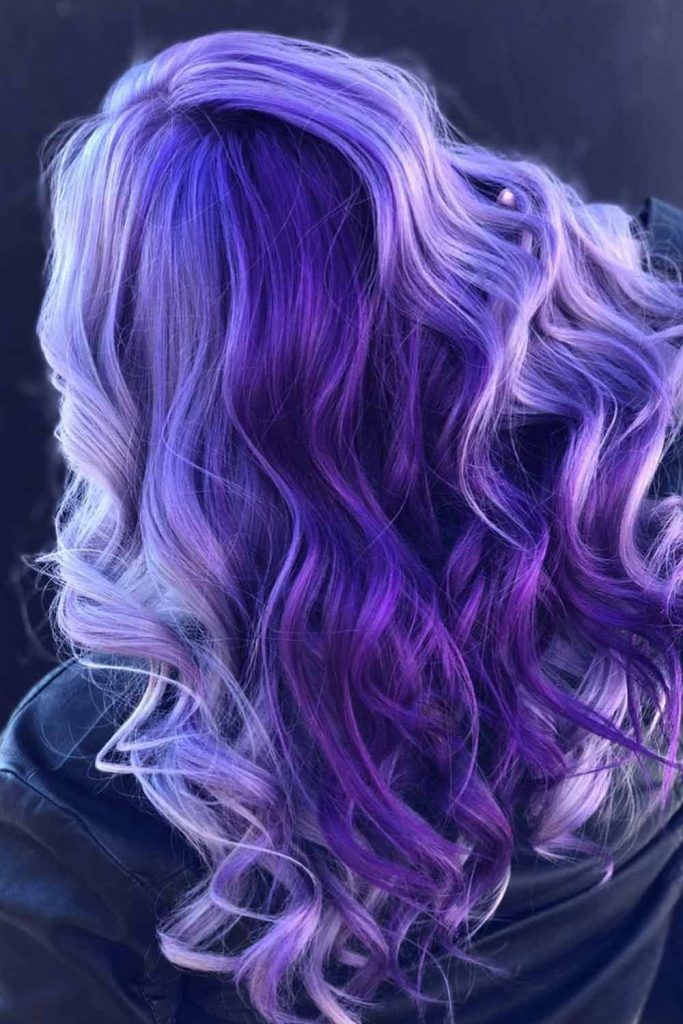 There are those of us who think that one is never enough. What do you think of this tanzanite-shaded sleek hair style?
Source: xostylistxo via Instagram
Pink And Orange - Padparadscha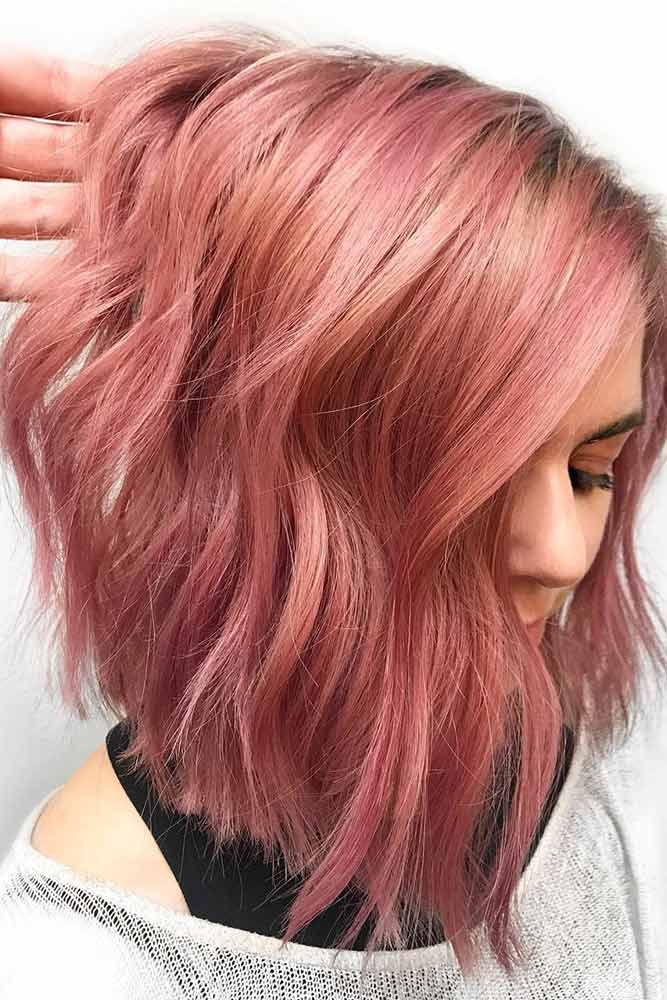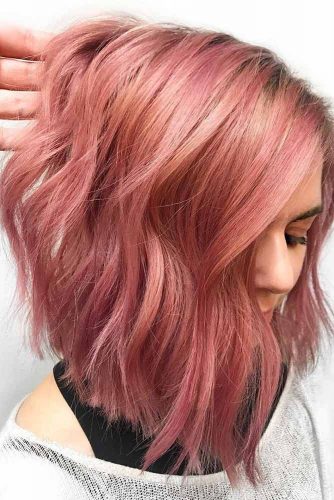 When you can't decide what you like more, orange or pink, there is a perfect suggestion – a padparadscha-shaded 'do! Thanks to its vivid and flamboyant appearance, it is one one of the mot popular
spring hair colors
.
Source: brookebent via Instagram
Deep Blue – As Blue Sapphire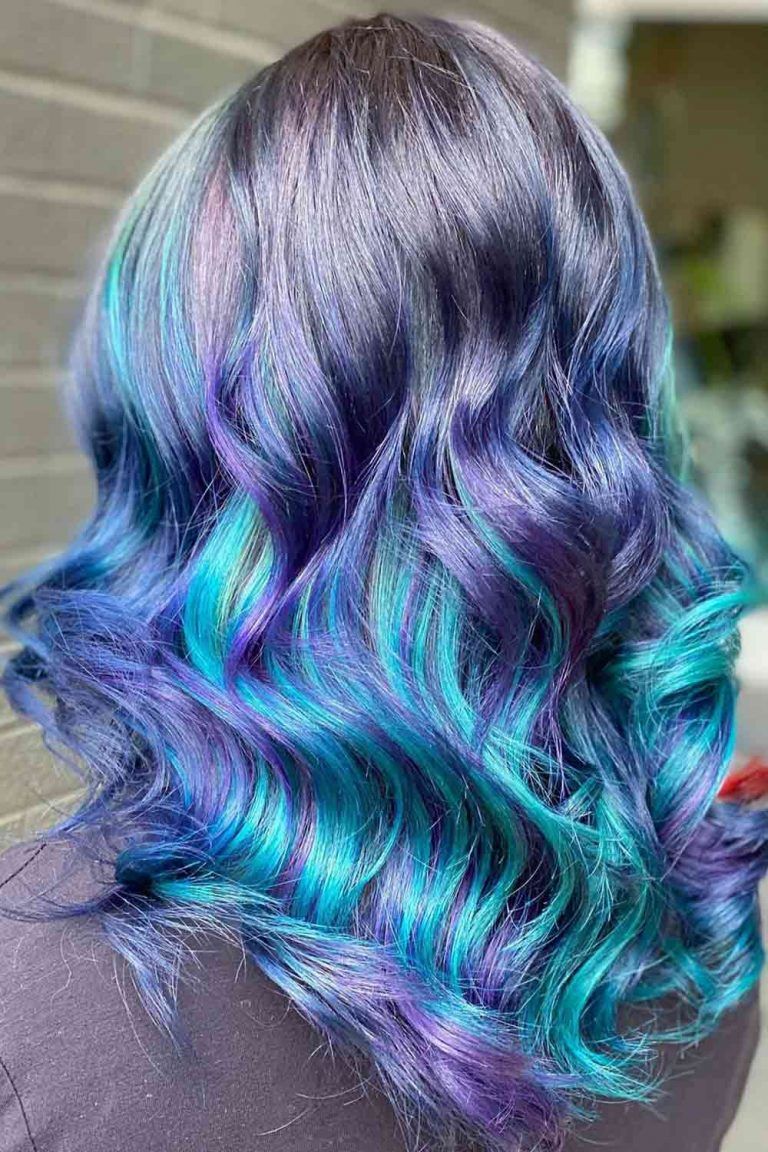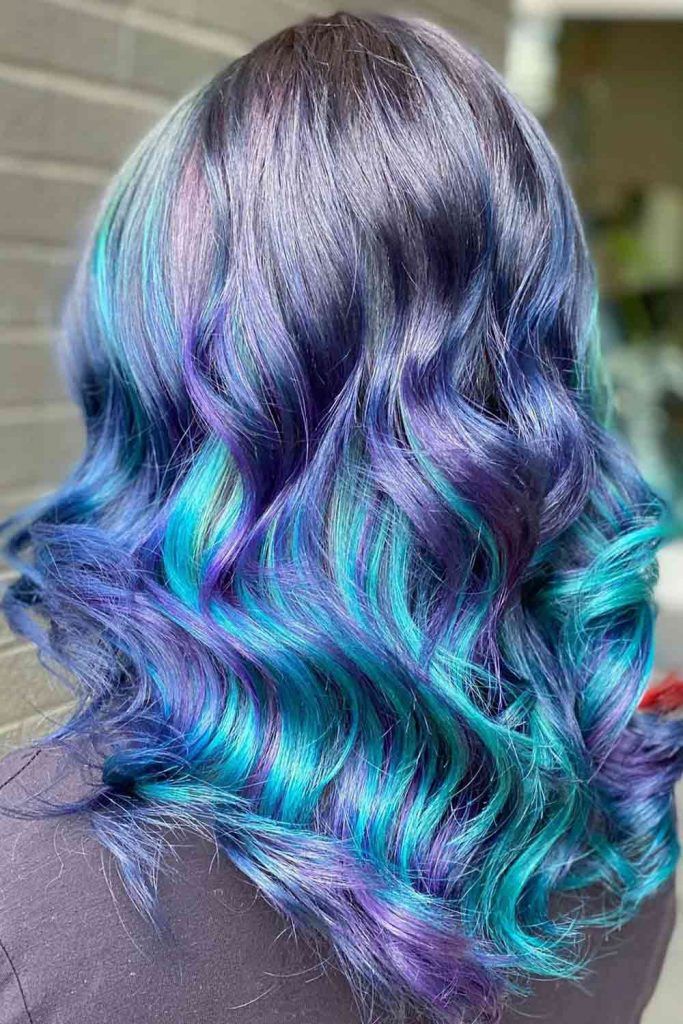 Daring ladies choose blue sapphire shades, there is nothing else we can add.
Source: alyssawiener via Instagram
Peach And Red – Sunfire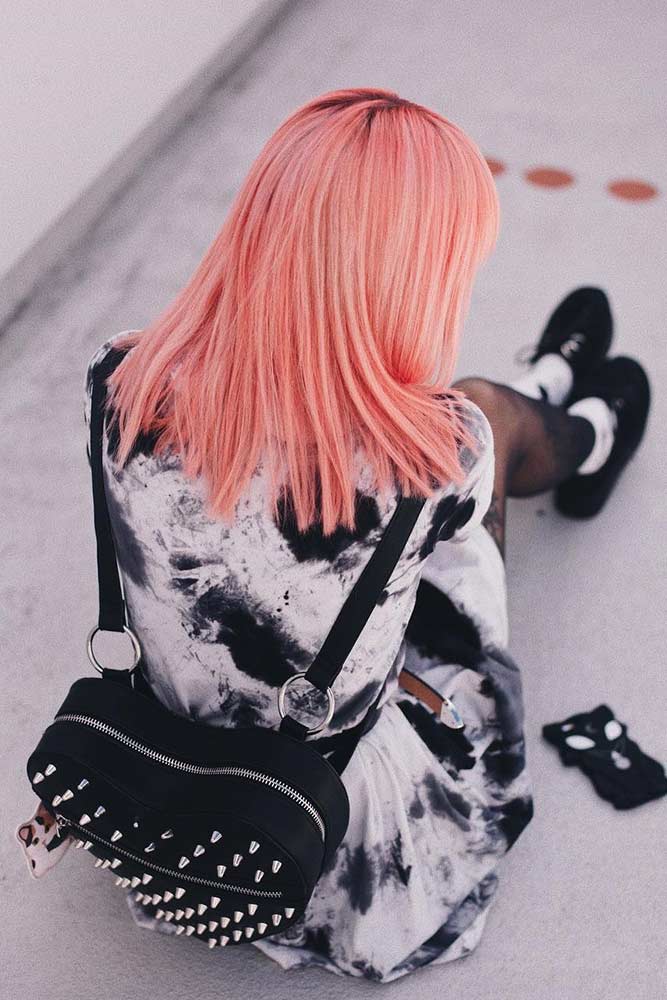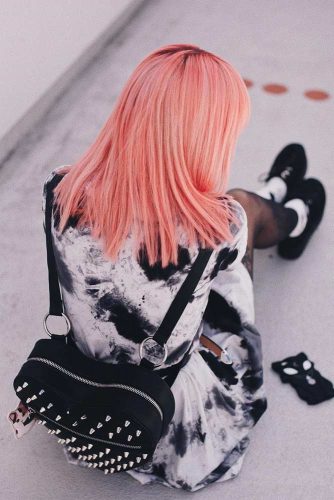 When it gets colder, there is nothing that will warm you up better than this sunfire hair color!
Source: nekomatahime via Instagram
Amber, Yellow And Gold Blonde – Whisky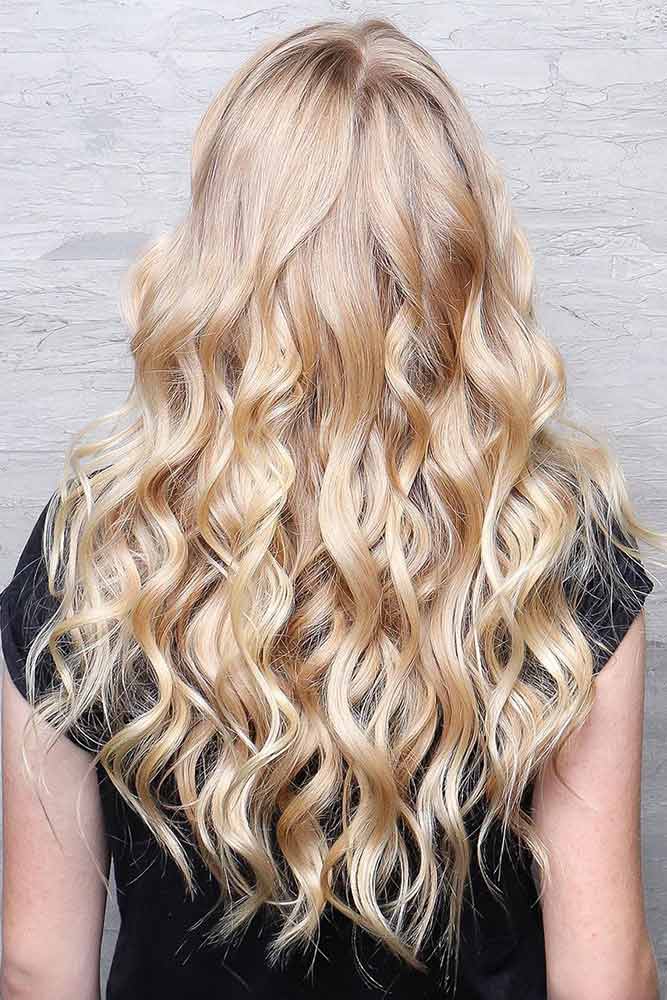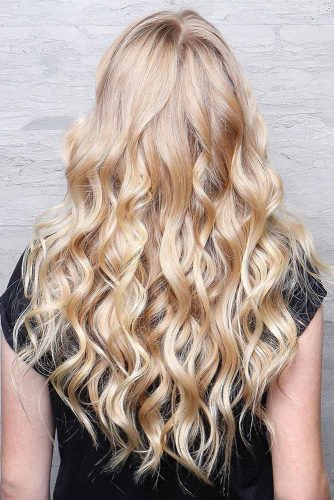 If extraordinary bright is not about you, then whisky-shaded locks will totally drive you crazy!
Source: thehairstandard via Instagram
Simple Yellow, Bold Green – Peridot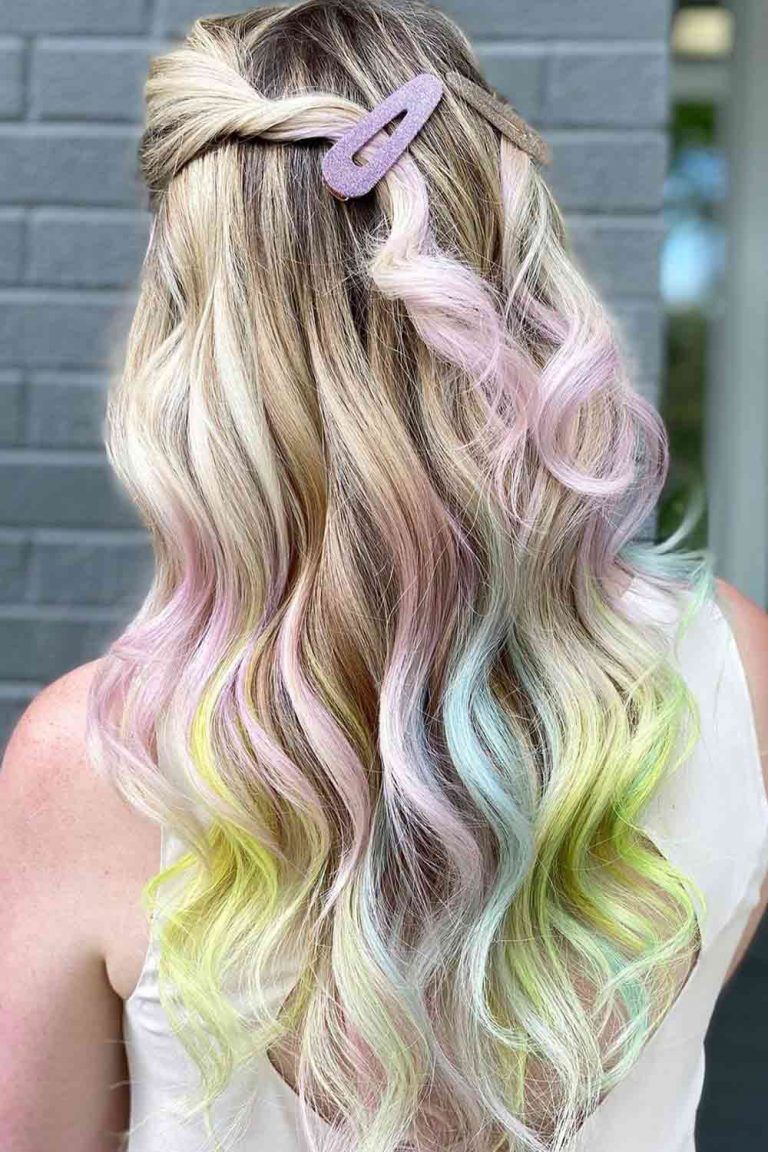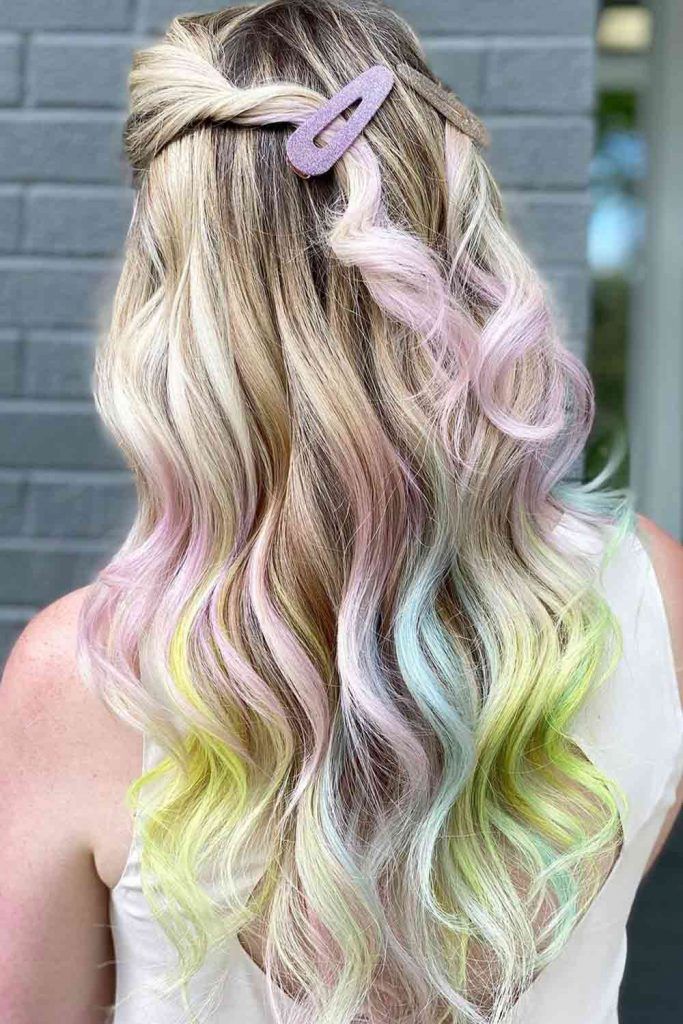 Those of you who like experimenting will agree that peridot-like transitions are magical.
Source: alyssawiener via Instagram
Deep Green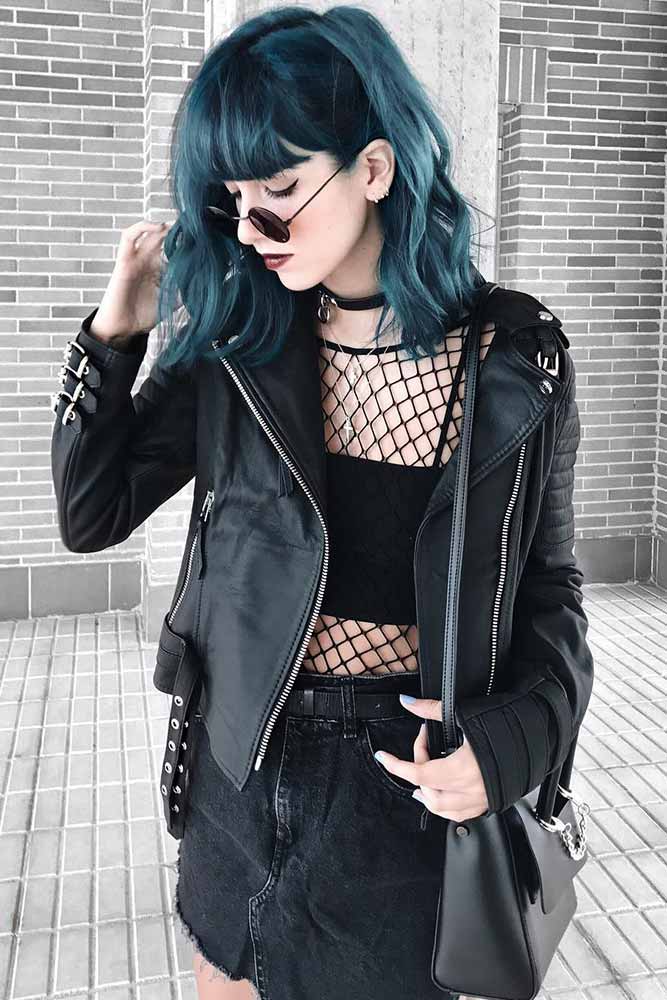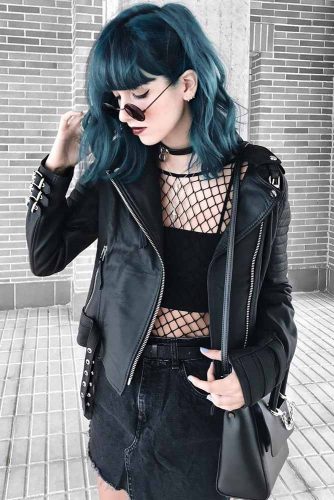 Deep green is not the brightest hair color out there. But if the richest is what you seek, then you will make the right choice!
Source: deaddsouls via Instagram
Rich Orange With Red Flashes - Madeira Citrine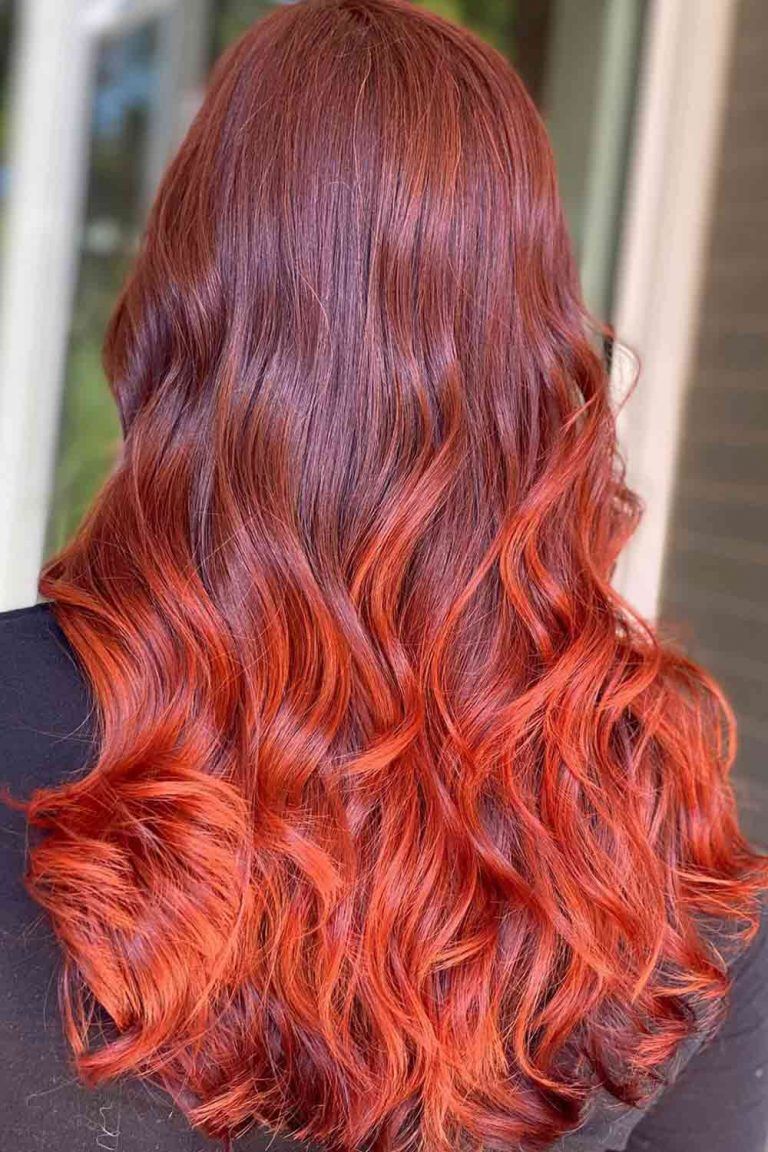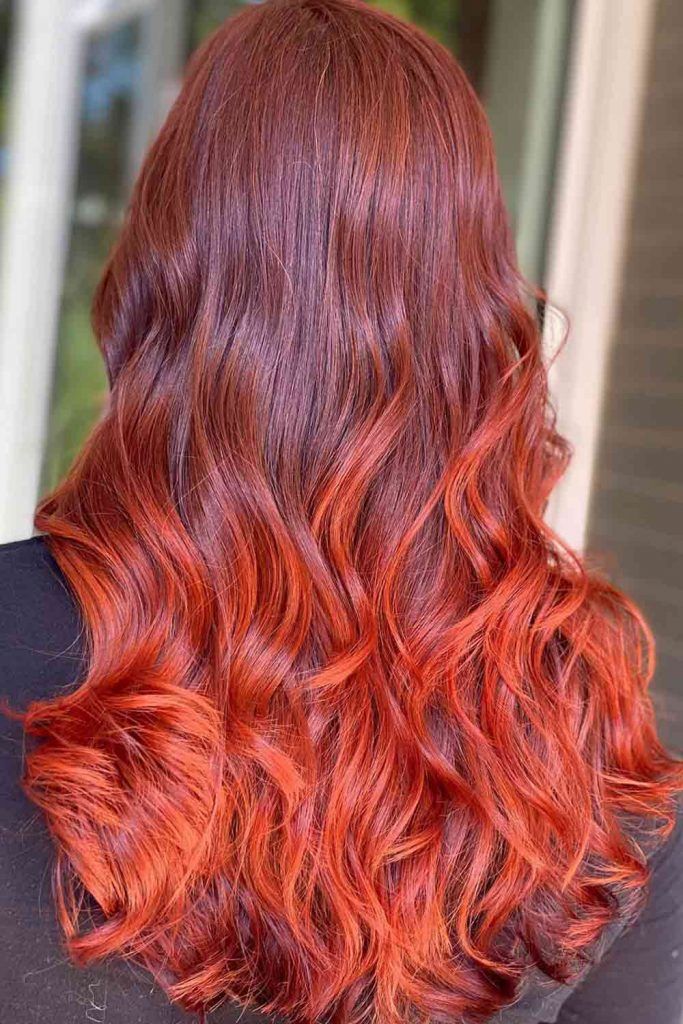 Madeira citrine is what bold and edgy red heads choose. Are you one of them?
Source: alyssawienervia Instagram
Light Purple - Lavender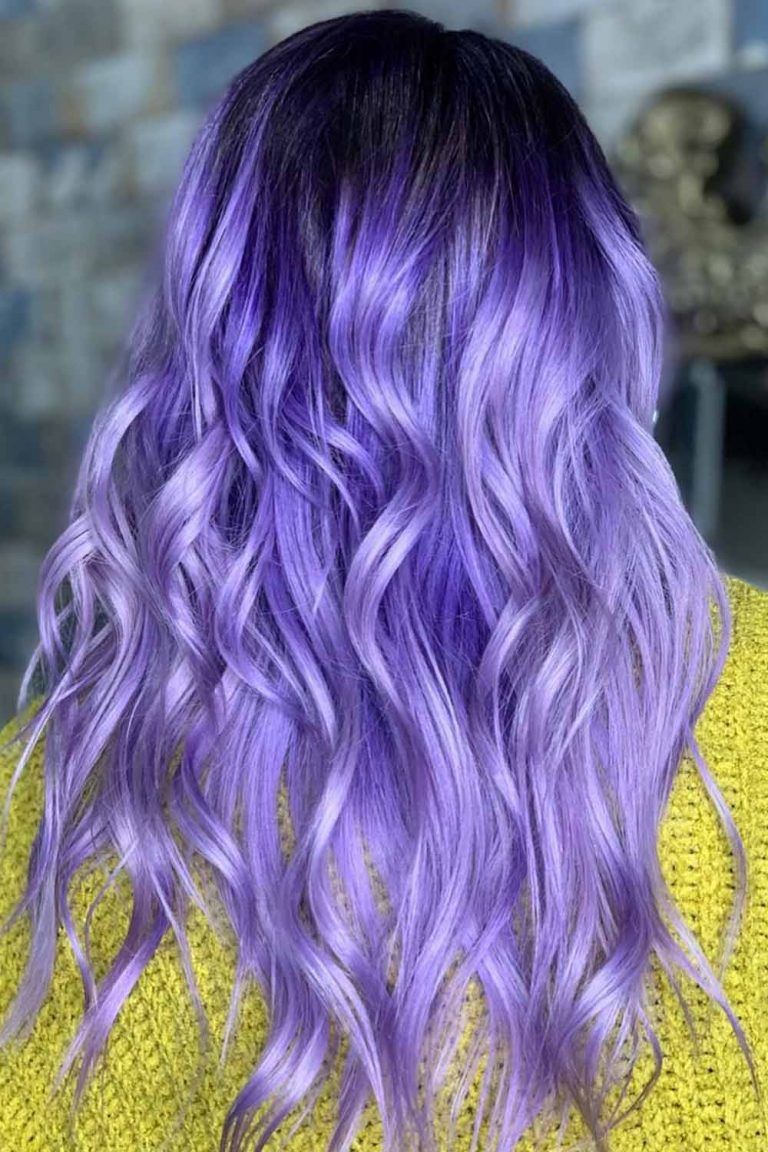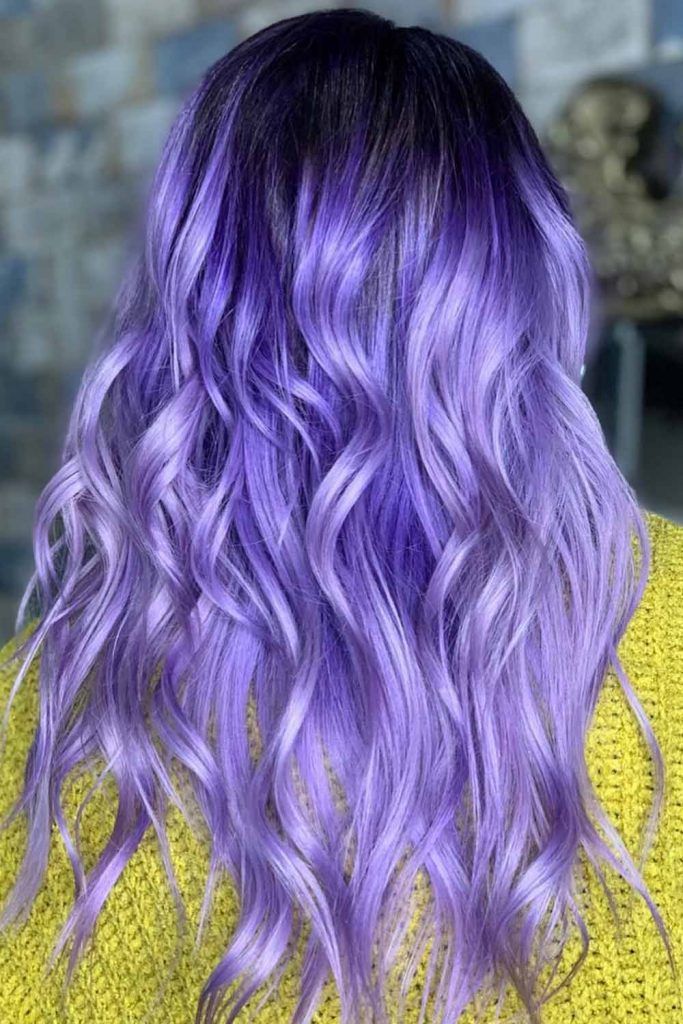 Lavender shades suit ladies with truly gentle inner completion, whose view of the world is slightly different and totally magical.
Source: xostylistxo via Instagram
Soft, Light Pink With Rose Shades – Morganite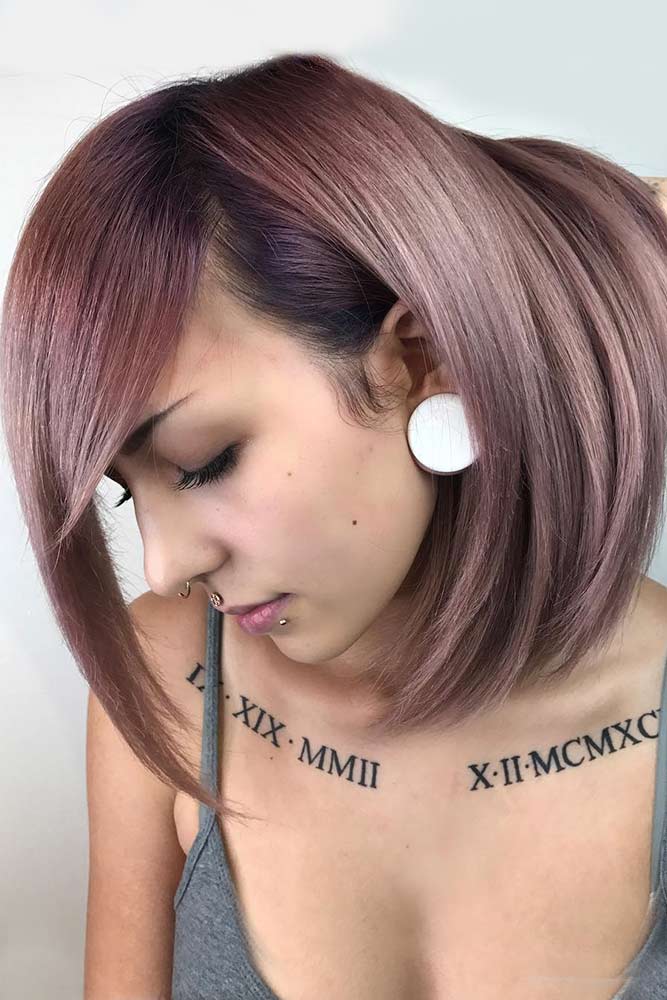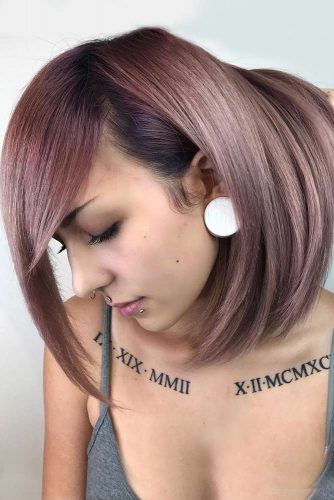 Margarine shades have that dimmed brightness hidden within, and that makes this shade somehow special.
Source: presleypoe via Instagram
Blue To Green - Storm And Sky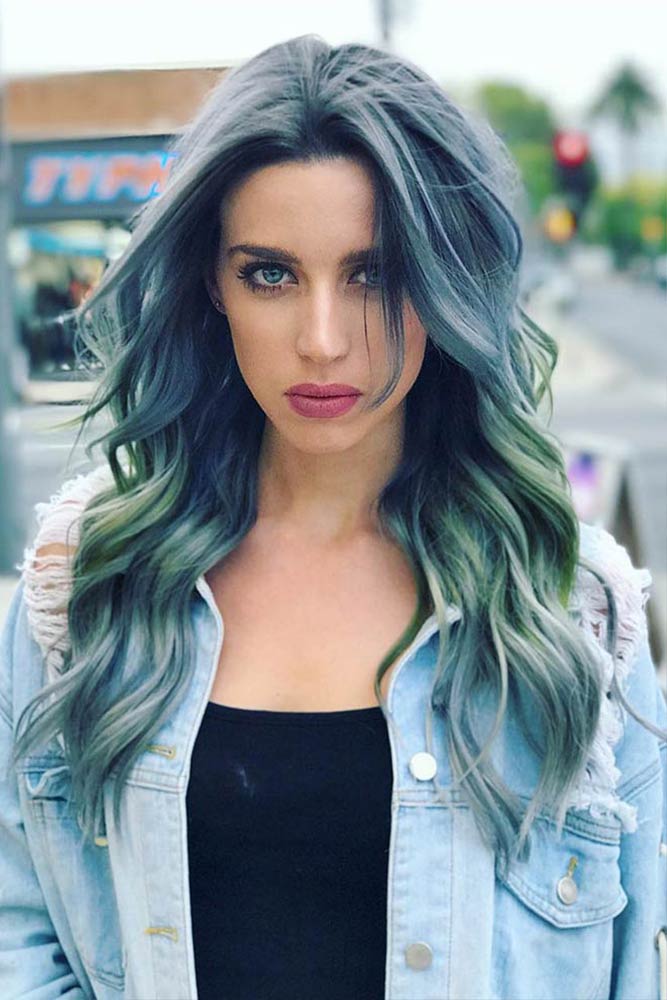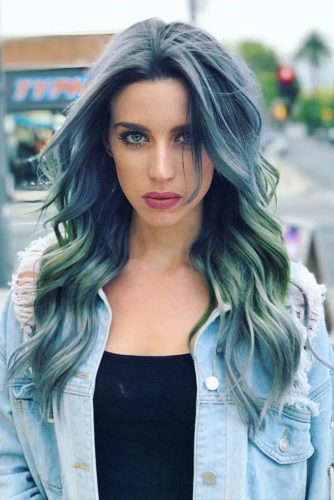 The best way to tell everyone to stay away from you is to dye your hair blue to green. There are so many secrets the stormy sky hides!
Source: hairgod_zito via Instagram
Deep Purple To Light Pink Bi-Color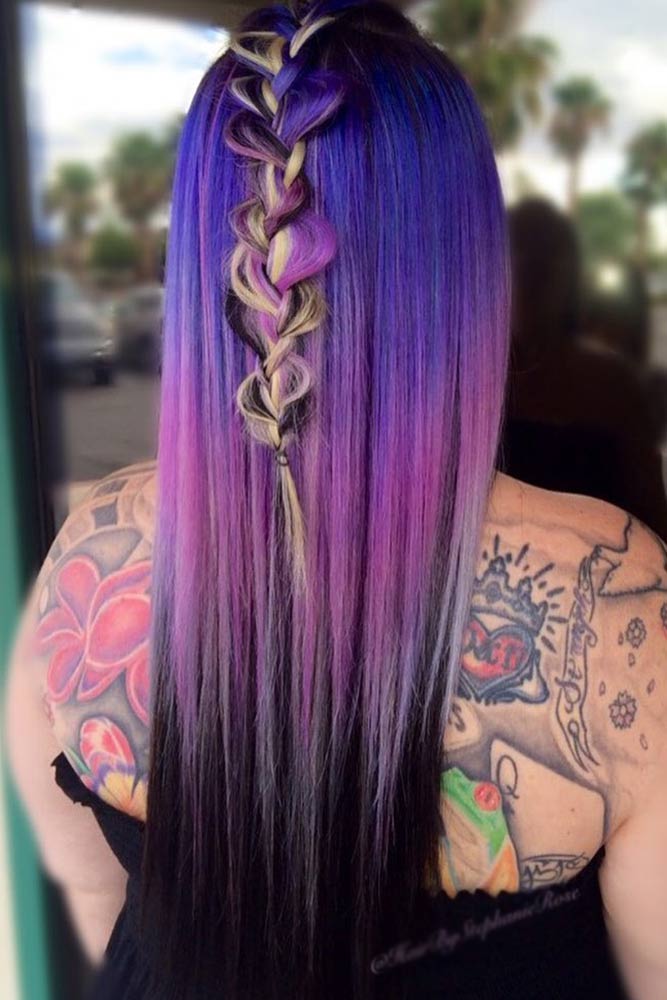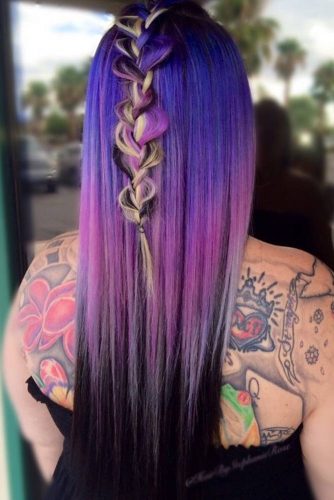 You can stare at this perfect transition of dark into light forever, can't you?
Source: hairbystephanierose via Instagram
Deep Blue To Pink Bi-Color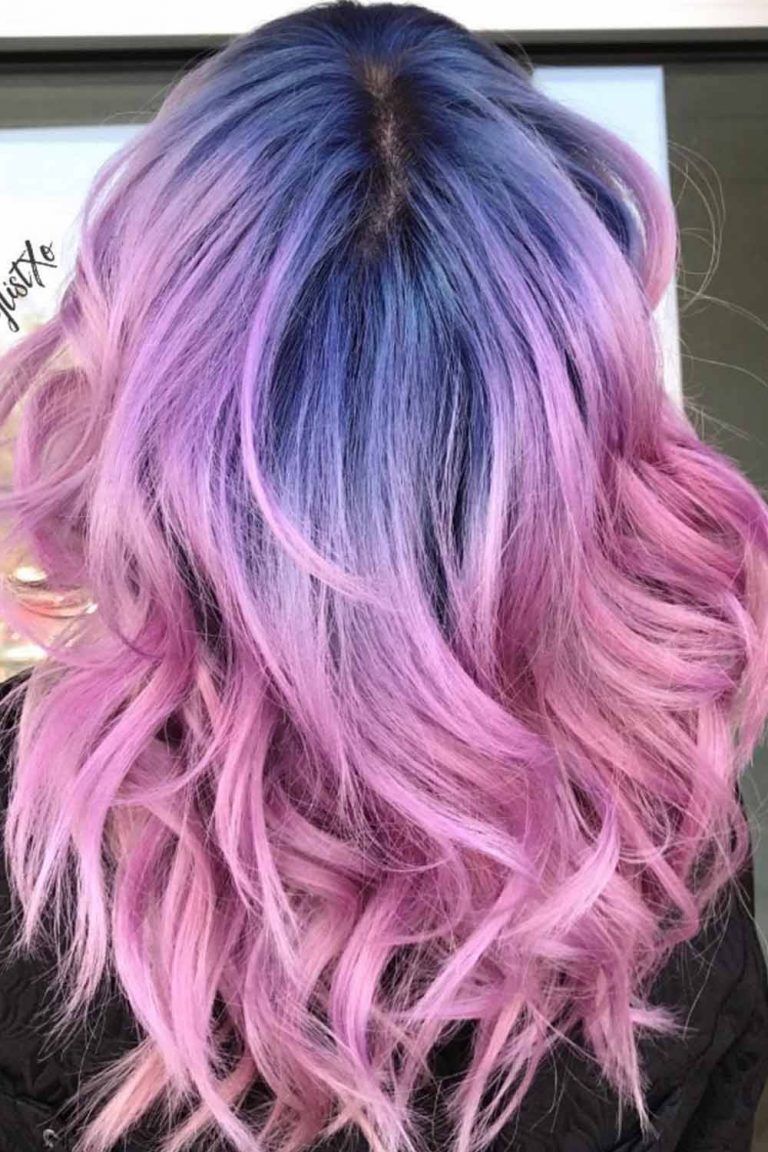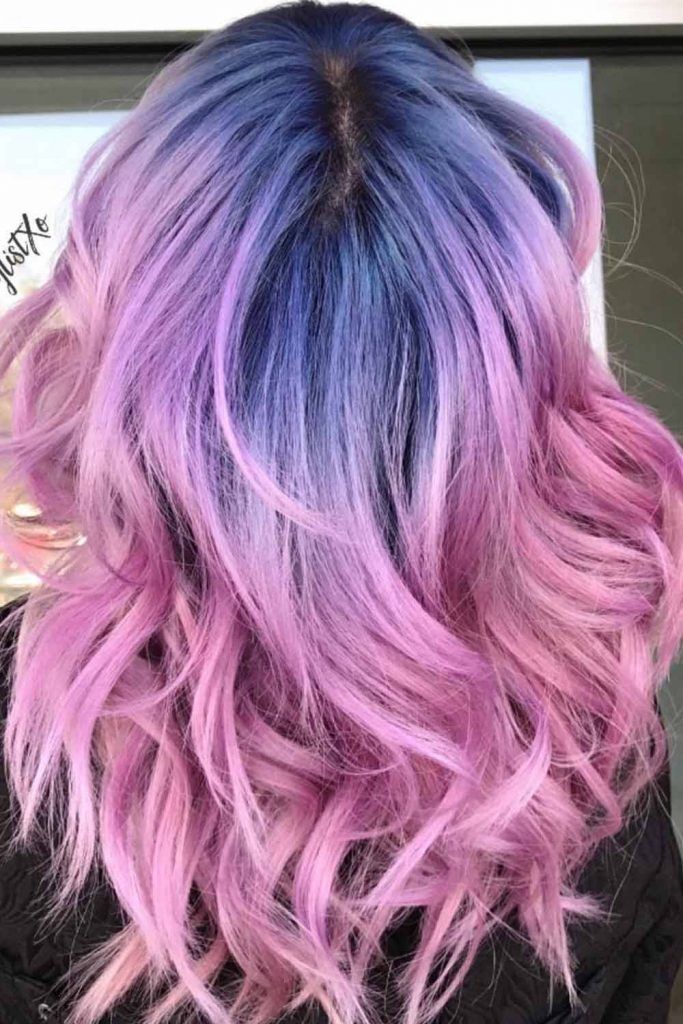 The softer the shades the more fragile is the soul, that is what this blue to light pink transition says.
Source: xostylistxo via Instagram
Pastel Lavander Color – Radian Orchid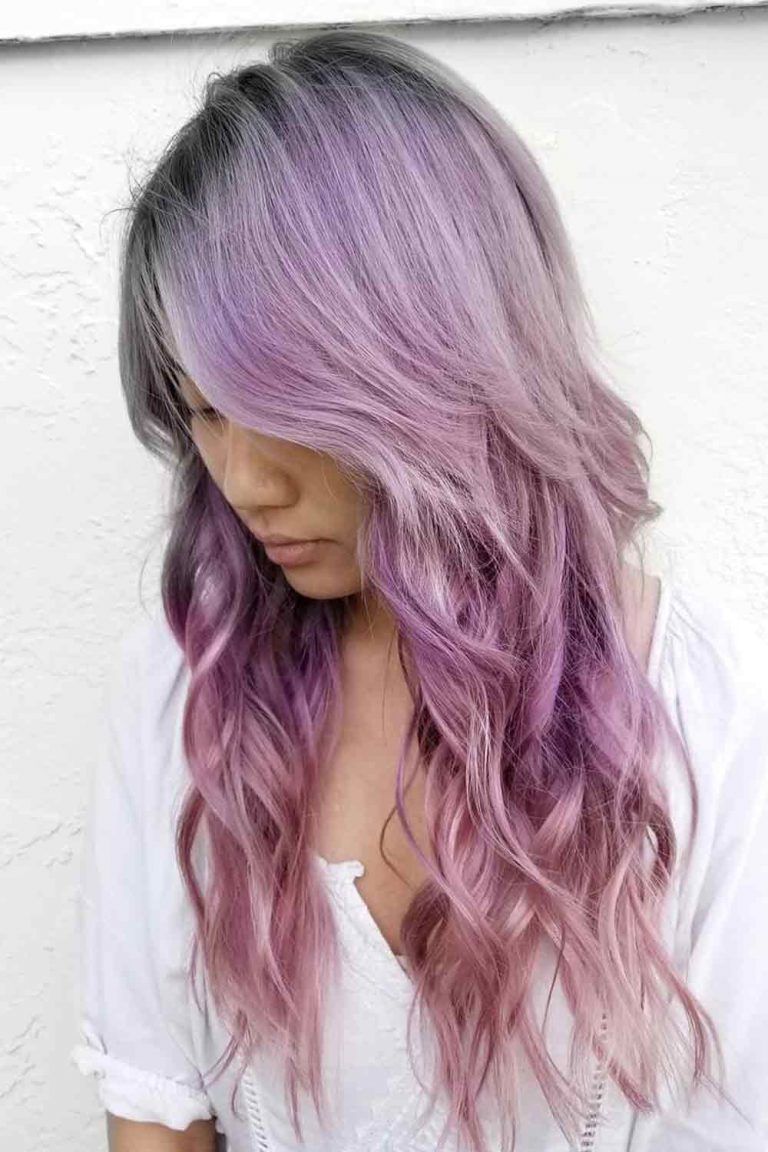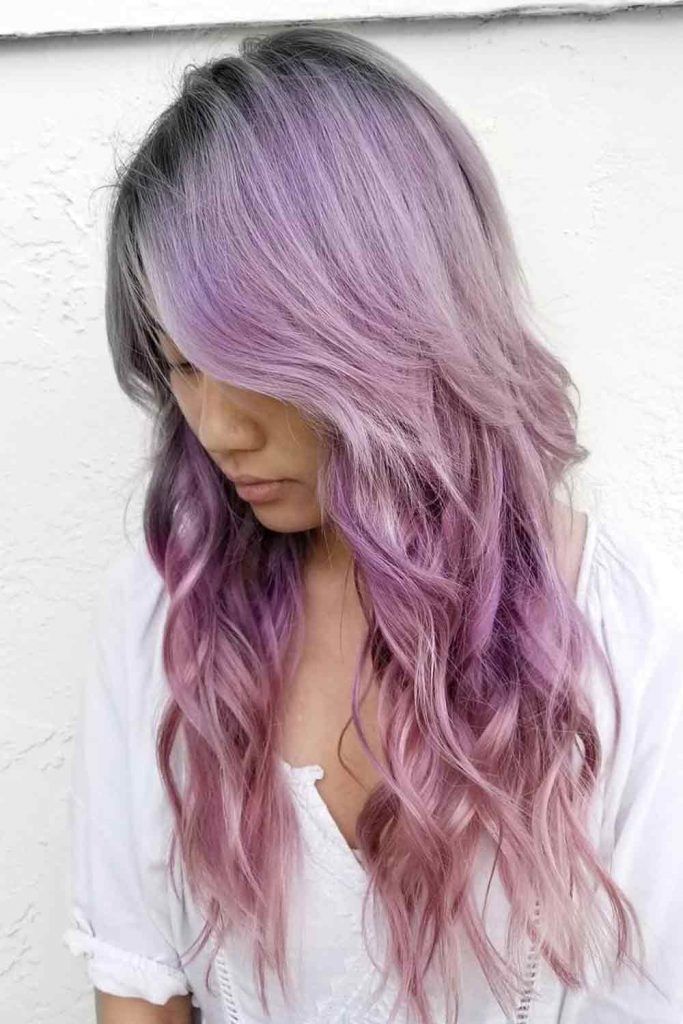 Radiant orchid is not only a hair shade, it is also the representation of your own, gentle personality. It is so soft and intricate that you can stare at it forever!
Source: theniksters via Instagram
Marine Blue Color – Pariba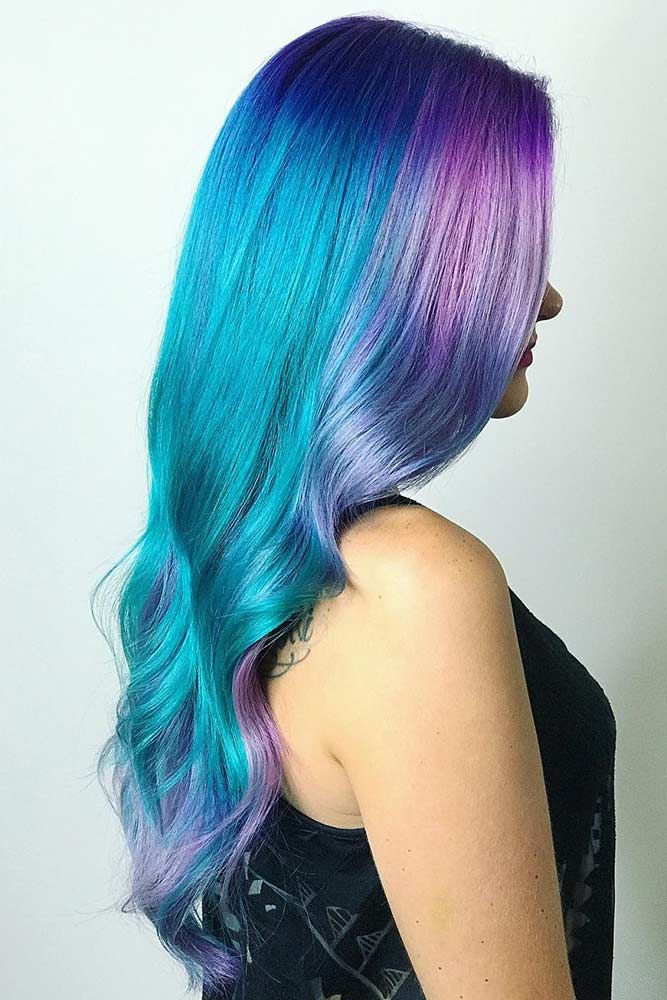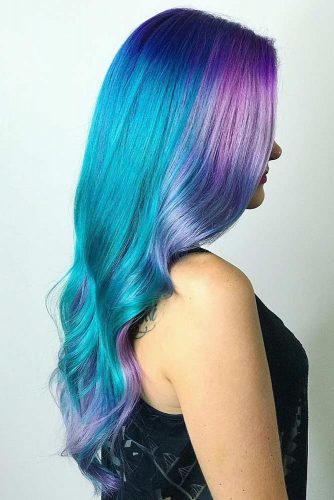 When the ocean inspires you, you shouldn't keep it to yourself. Show off that crazy perfection of shades to the whole wide world!
Source: hairgod_zito via Instagram
Deep Green Color – Chrome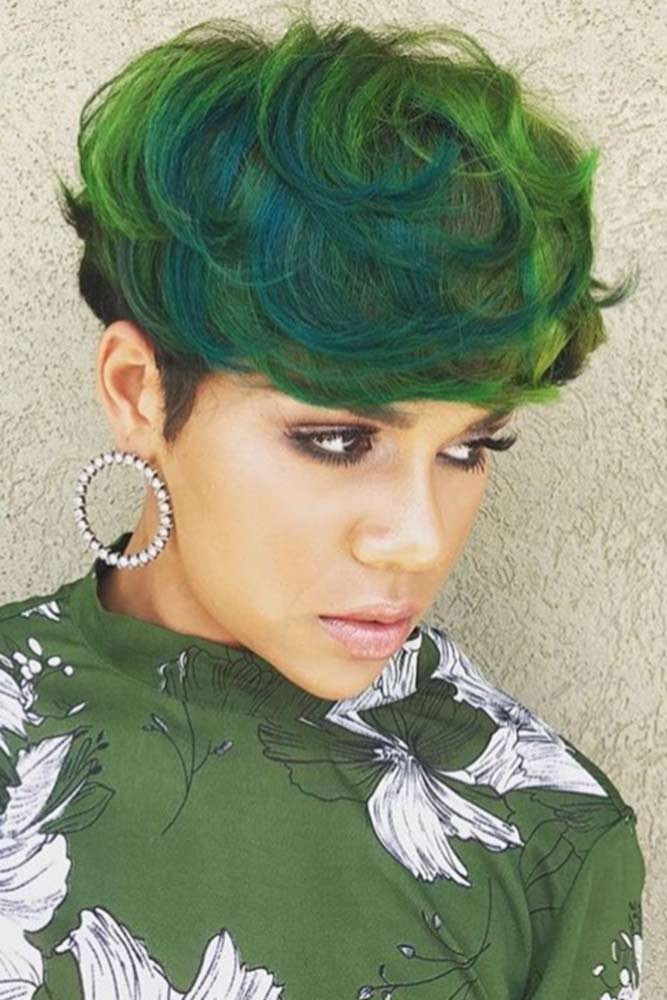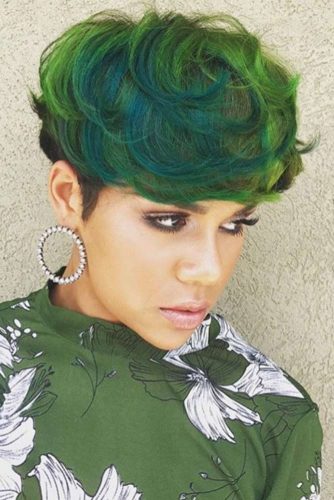 Deep green is not a shade for faint-hearted ones. Even looking at it makes you shiver with admiration. What a depth of color! What a magnetism!
Source: iamcynthiameadows via Instagram
Pastel Blue with Purple Streaks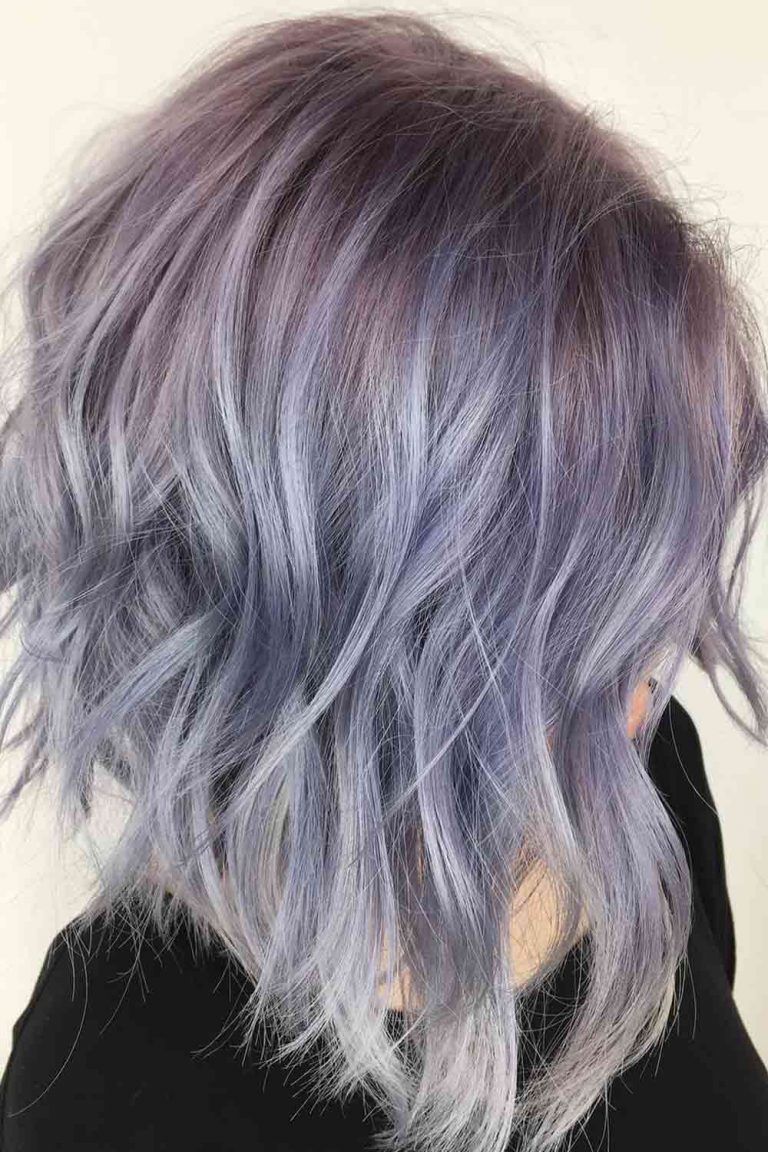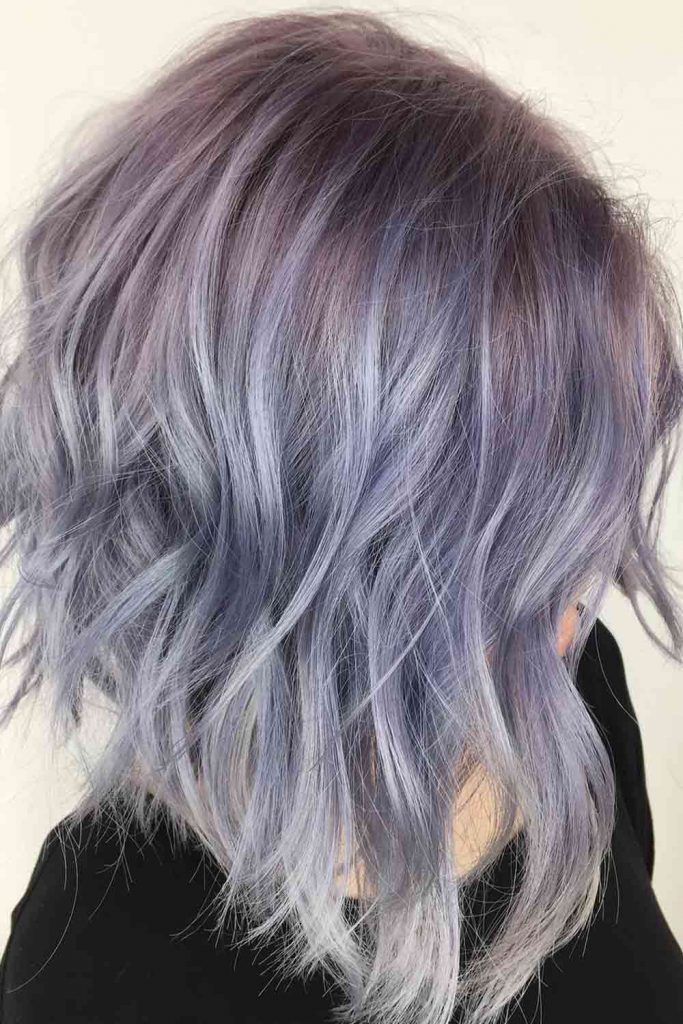 Blue and purple shades, whatever they are, always go perfectly together. And if you mix their pastel variations, these two will turn into one, super-dimensional color. In fact, anything from balayage to highlights will work great to achieve the amazing pastel blue and purple hair.
Source: isaac4mayor via Instagram
Pastel Pink And Blue Hair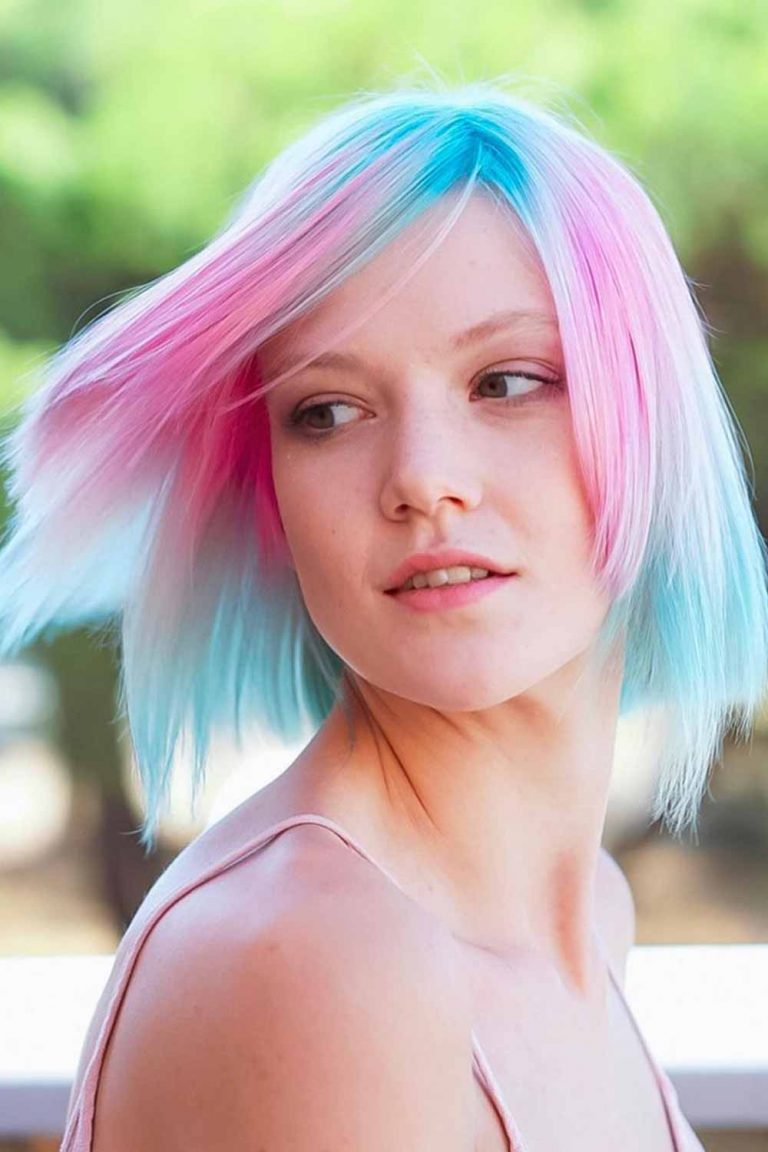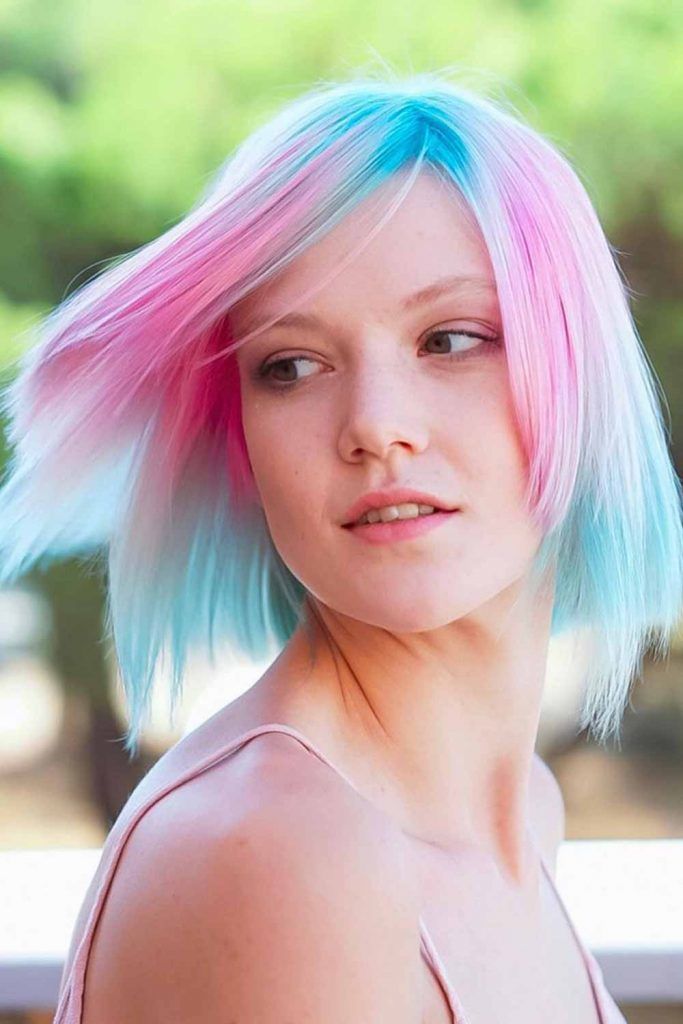 The way these pastel pink and blue hair shades blend can't be described in words. Who would've thought that baby blue and subtle pink could have so much in common? Yes, pastel colors are magic.
Source: hairgod_zito via Instagram
Smokey Pastel Denim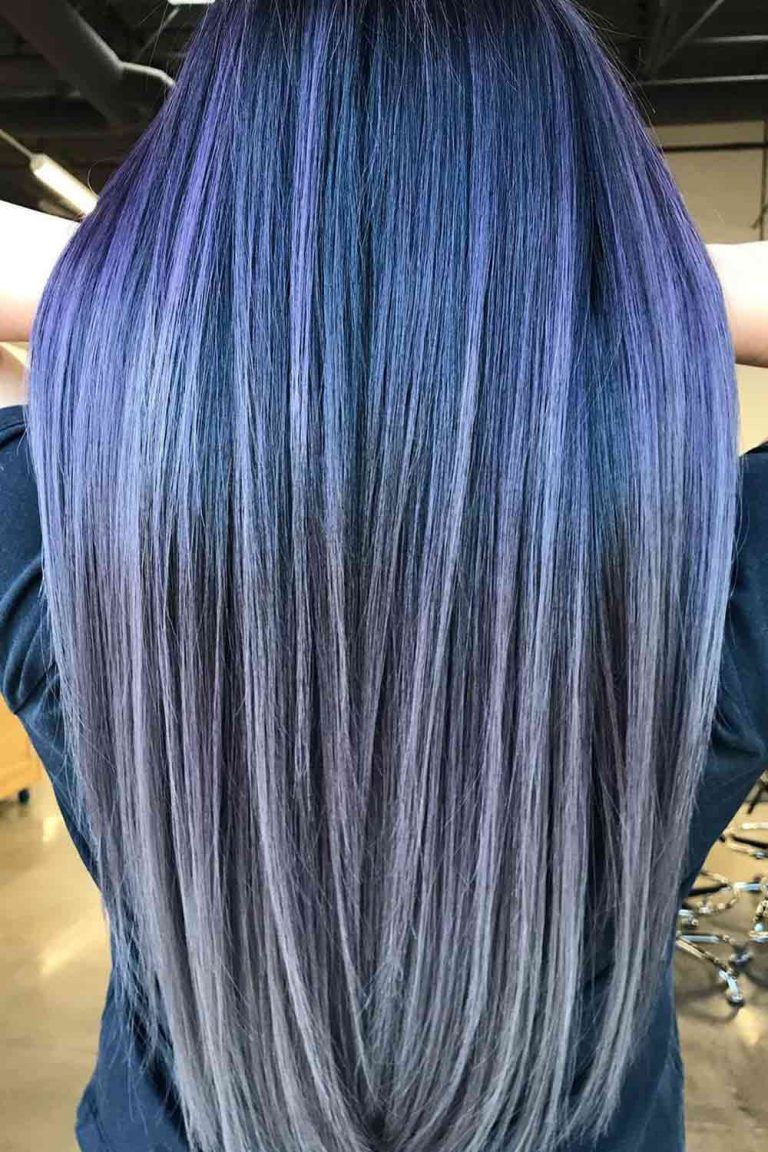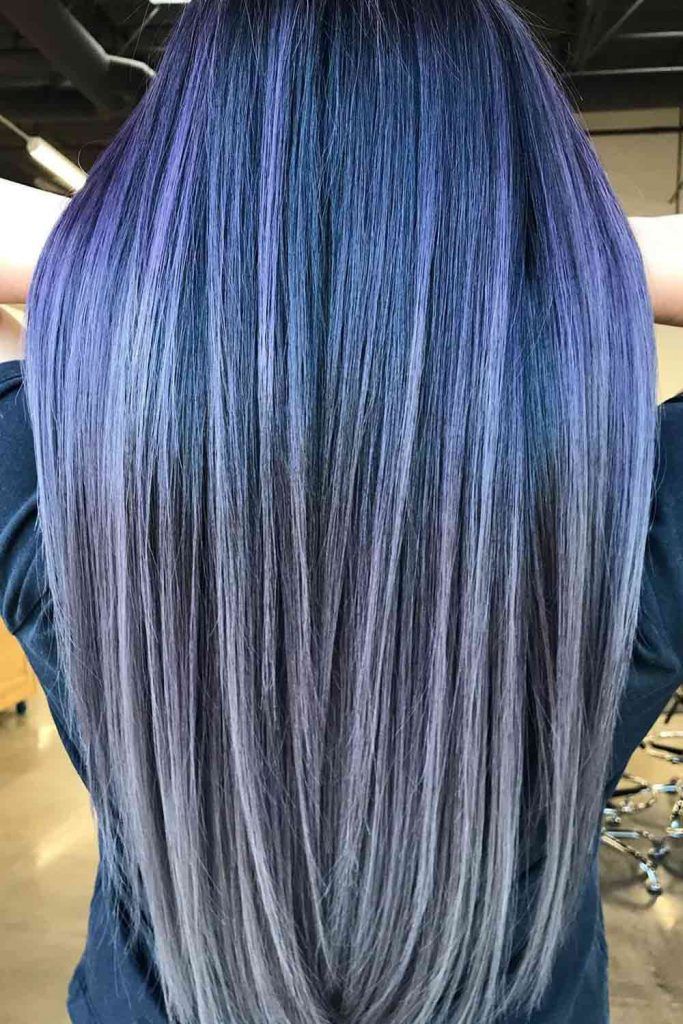 Denim seems to be just everywhere. Every girl is used to seeing it in her wardrobe. So how about you to give a fresh take at it with the help of your hair? Short pastel blue hair will make you fall back in love with your locks. And with your jeans, too!
Source: isaac4mayor via Instagram
Silver & Light Aqua Blue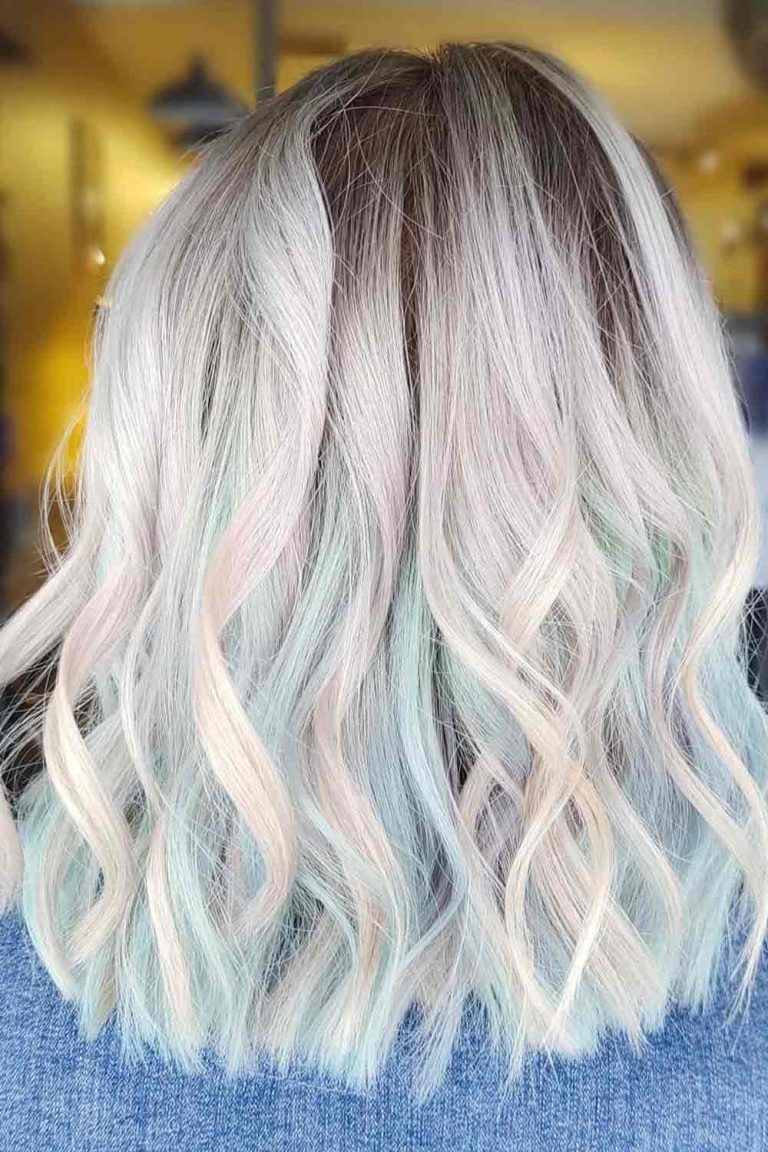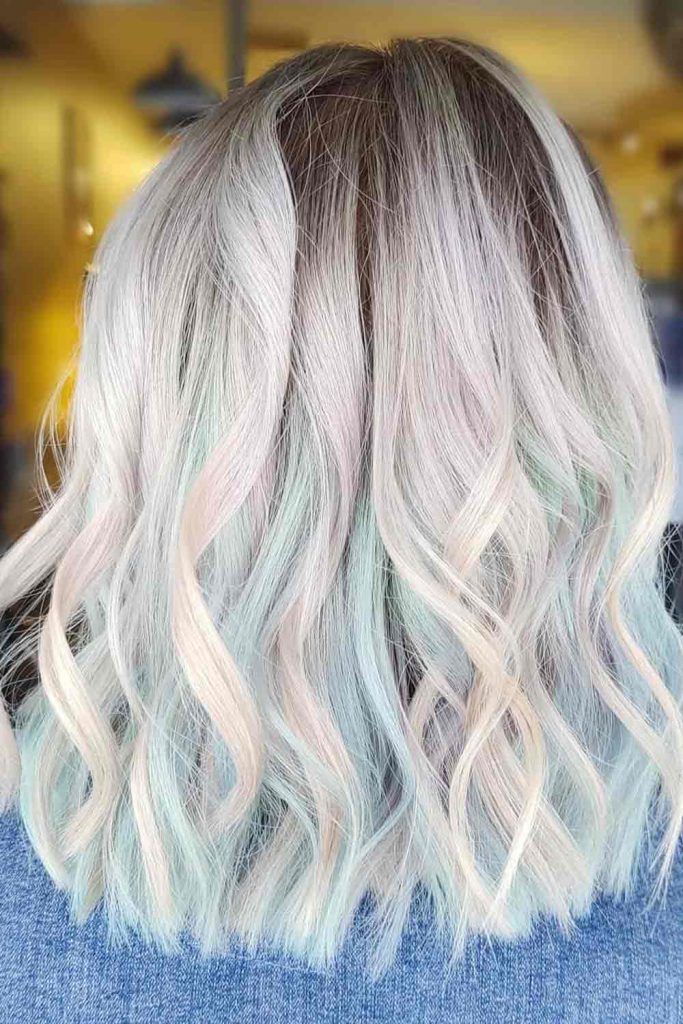 Light pastel blue hair crosses the line between trendy platinum and overwhelming muted shades. Such a cool-toned but gentle color will create a peaceful mood for your hair, which, actually, will catch people's eyes.
Source: adlydesign via Instagram
Pastel Silver Blue Hair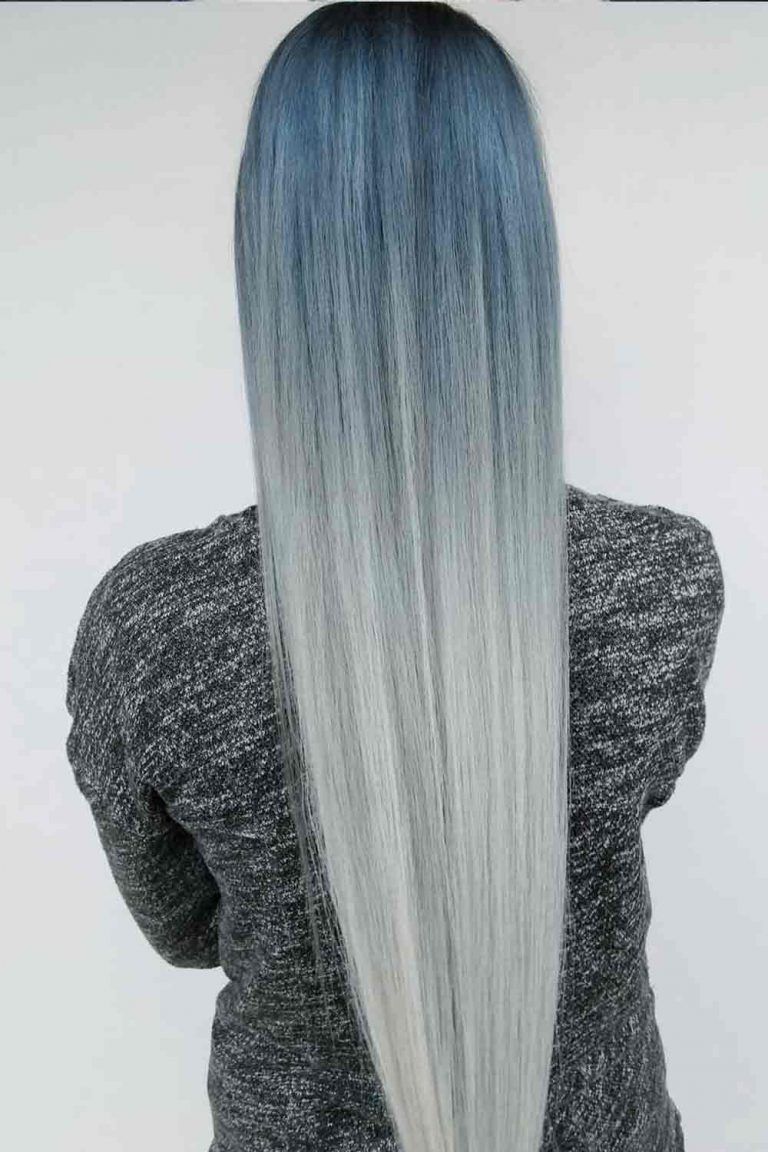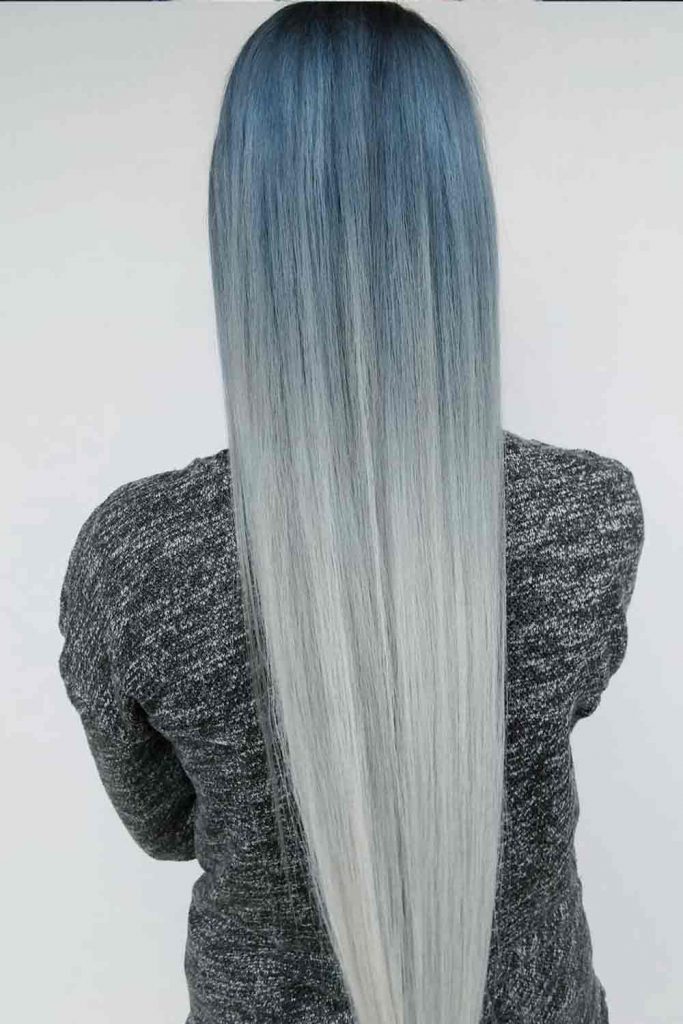 Here comes pastel silver blue hair ombre that simply leaves us speechless. It's hard to believe that the amazingly smooth and even gradient was achieved without a magic wand. Apparently, this is how hair masterpieces look like.
Source: adlydesign via Instagram
Pastel Rainbow Hair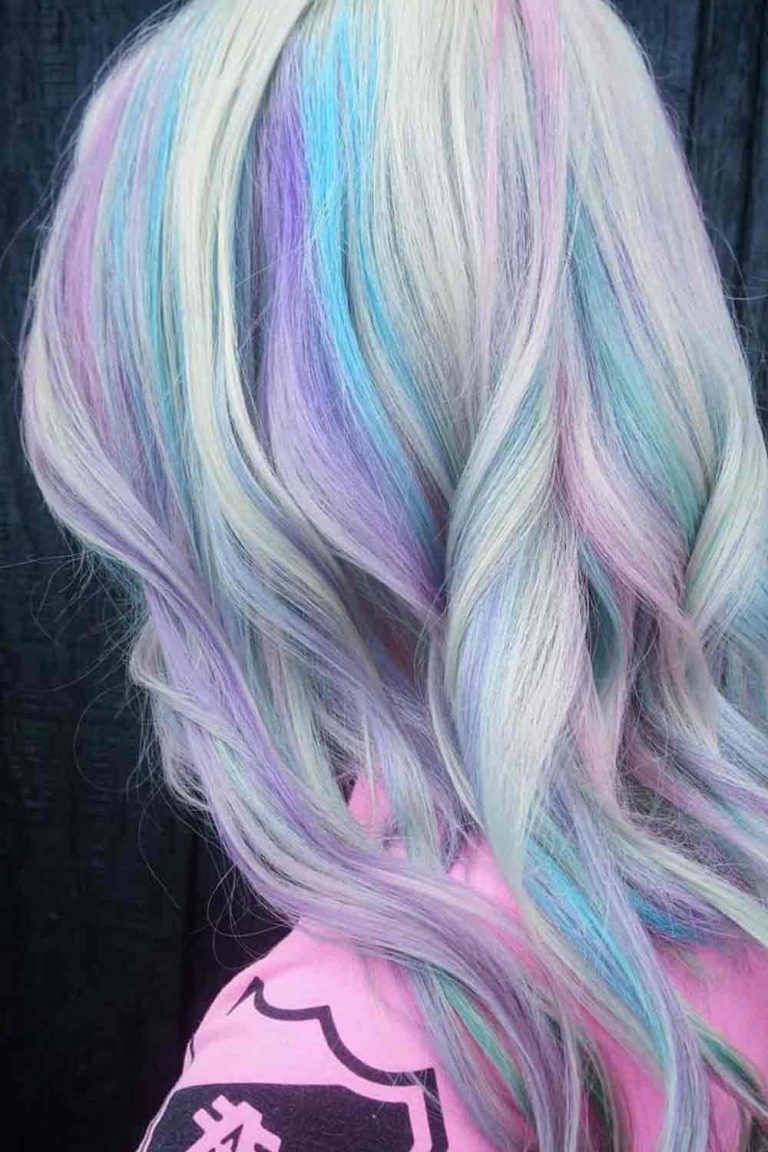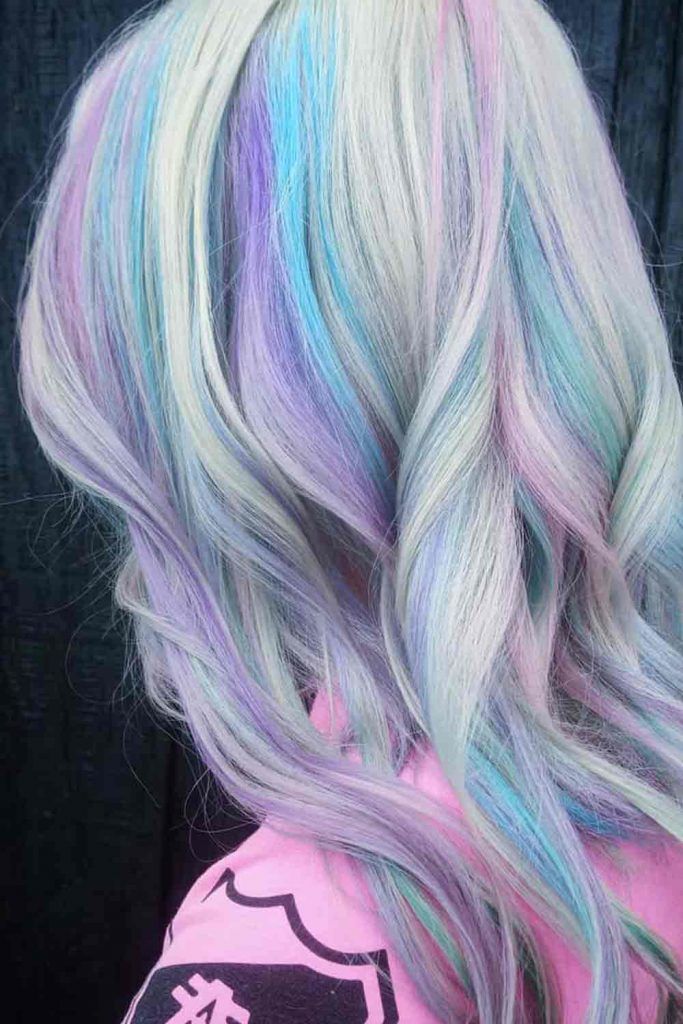 All pastel shades you come across are so wonderful that you can't decide what to choose? Don't hesitate and mix them all, then! This fantastic pastel rainbow hair idea wouldn't be real if that girl was afraid of experiments.
Source: adlydesign via Instagram
Peach Perfection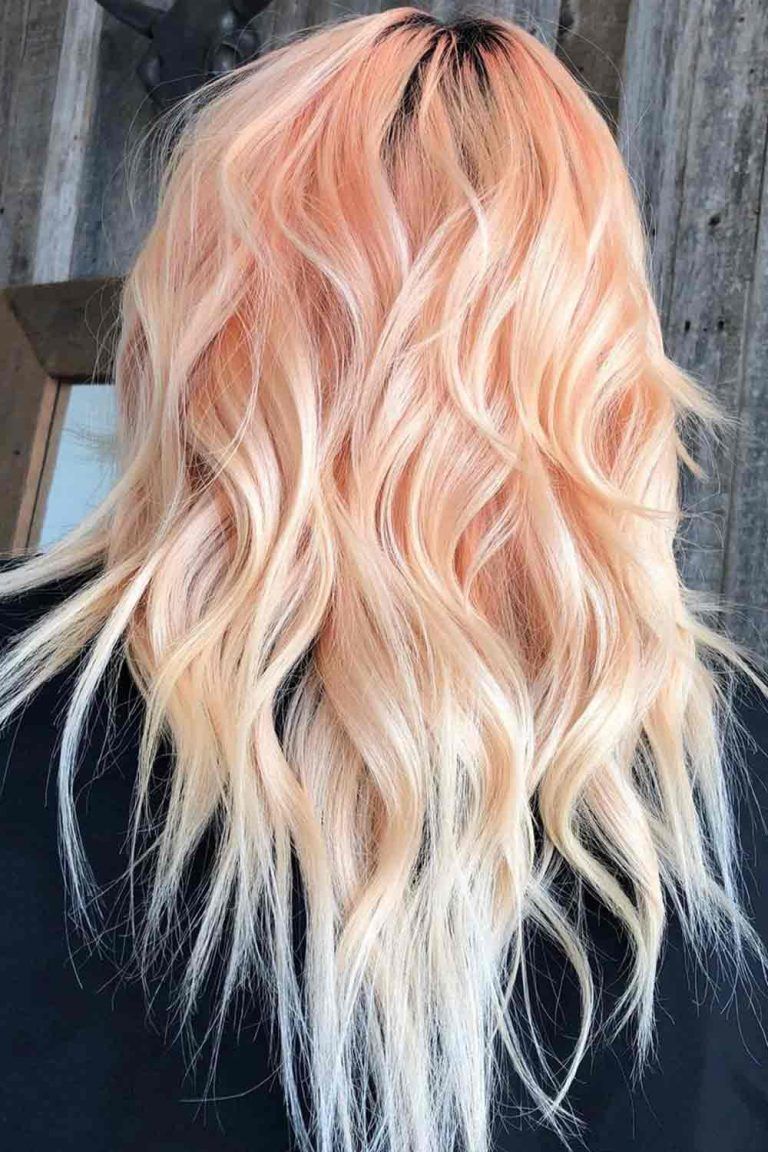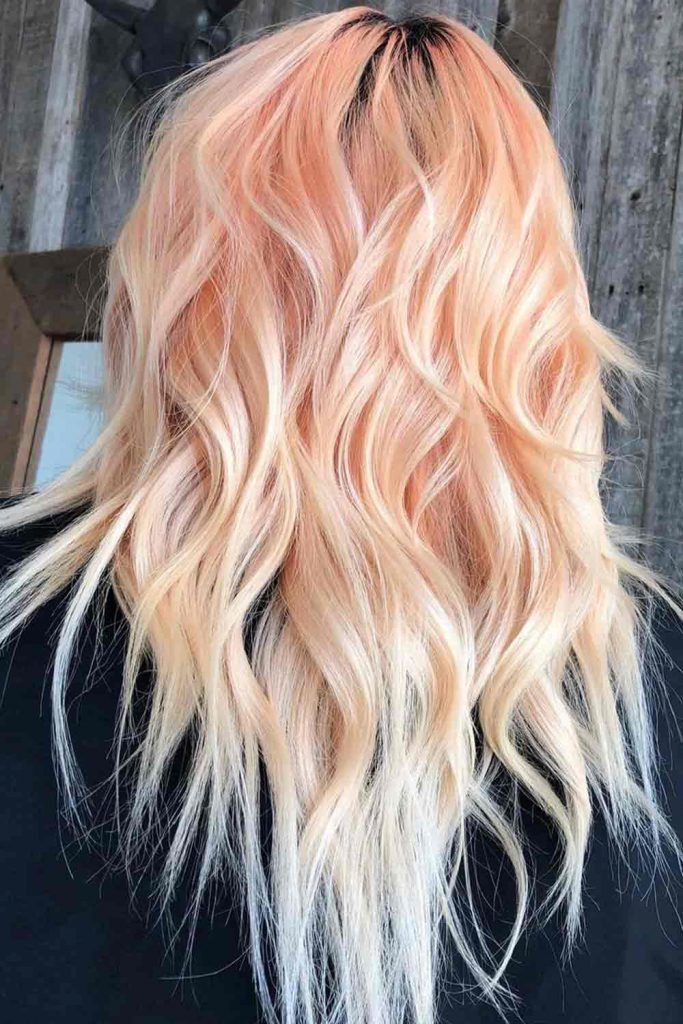 As weird as it sounds, pastel orange hair has nothing to do with oranges. Most pastel versions of this color have a rather grapefruit shade with soft peachy undertones. And this pic showcases the perfect blend of those hues! Fascinating, huh?
Source: _heyhelena via Instagram
FAQ: Pastel Hair Colors
How hard is it to get pastel hair?
Although the results vary from person to person, the stylists we spoke with believe that candy-colored or pastel hair may be achieved in one salon visit. The procedure is likely to take a long time, especially if you have dark hair.
Is pastel hair hard to maintain?
There's one thing you should know before dyeing your hair pastel, just as there is with so many other lovely trends: pastel color is a really difficult to maintain. It might not be the ideal choice for you if you like low-maintenance beauty.
Does pastel hair dye fade fast?
If you opt for pastel, forget about the five-minute showers. You'll have to put in some more effort to keep your new color looking good. Real pastels survive longer than deeper pastel colors, yet true pastels fade quickly. Wash your hair first, then keep shampoo on for a few minutes before rinsing.