The Top List Of Mesmerizing And Fresh Spring Hair Colors
Spring hair colors are something that all the ladies who follow the trends are talking about right now. Once the cold season passes and the season of sun and flowers is ready to take its place – all women wish to change. And the change usually starts from the hairstyle, and that sometimes involves the transformation of hair shade. That is why we decided that it would be more than appropriate to treat you with the fair share of shades that are going to be on the top when the season hits.
ADVERTISEMENT ‧ CONTINUE READING BELOW
Right before we proceed, we would like to warn you that this year is going to start with subtler and calmer shades that is why it is time to break away from all the screaming colors and embrace the more natural hues.
Blonde With Dark Roots
Credit photo: instagram.com/brittsully/, instagram.com/natalieannehair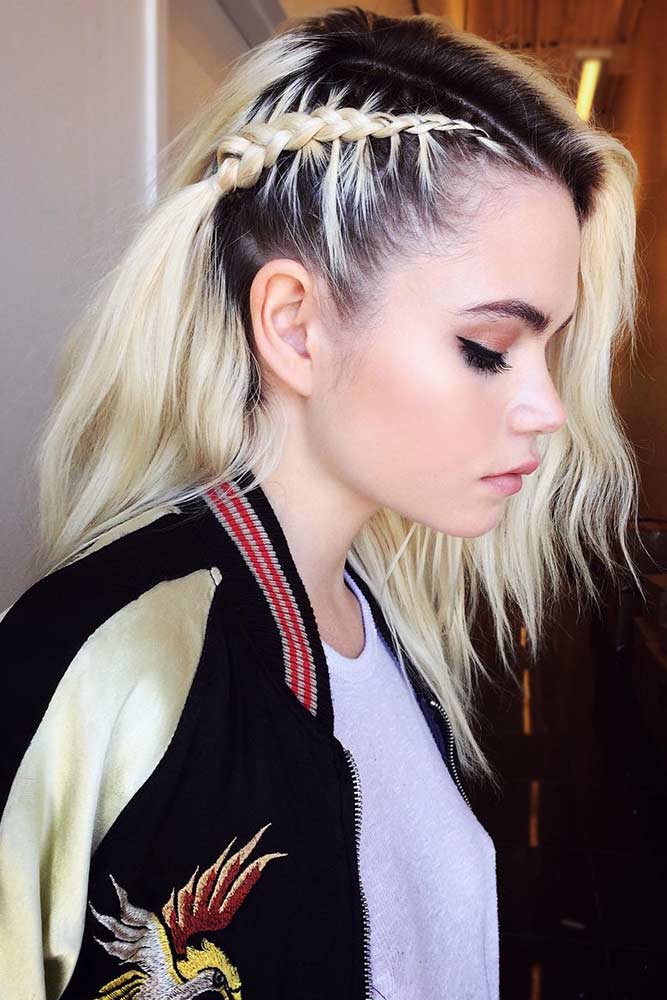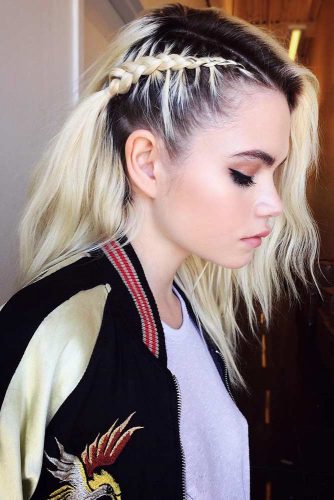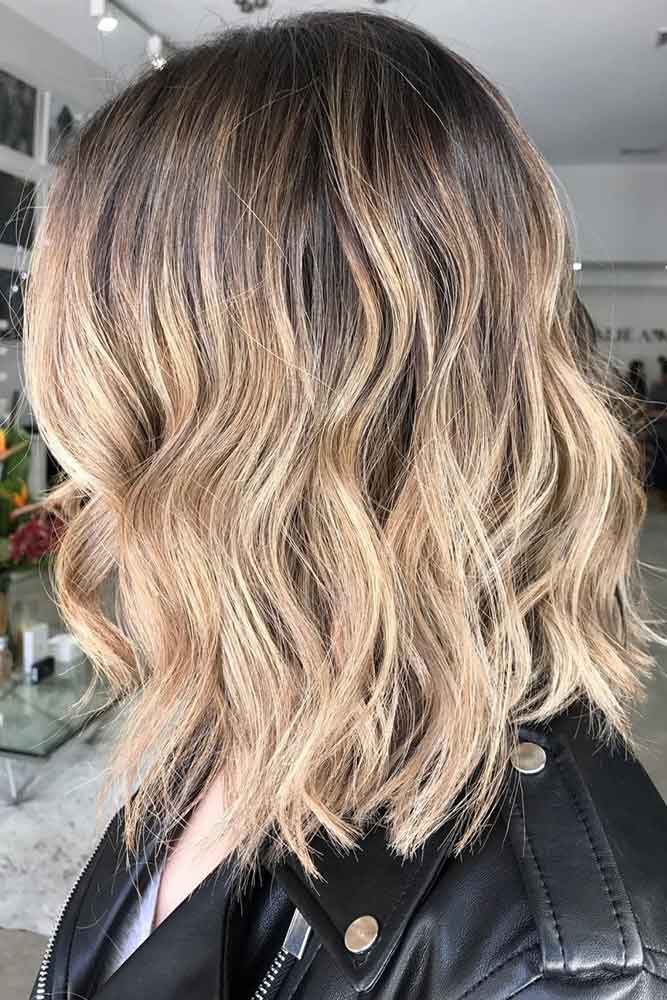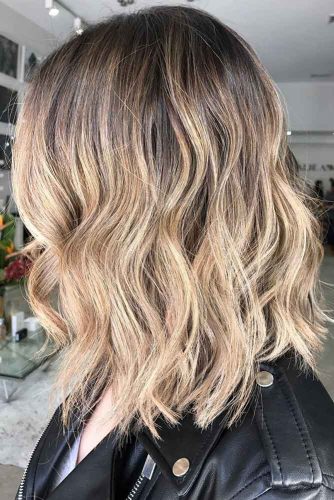 Spring hairstyles with outgrown roots are going to be on the edge of popularity. Together with pale and creamy blond shades, the dark roots will conquer the fashion world. To tell you the truth the invasion has already begun, and red carpets are full of celebrities sporting the same hairstyle. That is why if you wish not to lag behind the celebrities just let your hair grow without dyeing it too often. In case, this way out does not really suit you; you can always ask your hair stylist to add some extra dark shade to the root area while dyeing the rest of your hair blonde. A charming balayage will also suit the goal well too. Besides when it comes to the length – you can sport this spring's look regardless!
ADVERTISEMENT ‧ CONTINUE READING BELOW
Rose Gold Color
Credit photo: instagram.com/guy_tang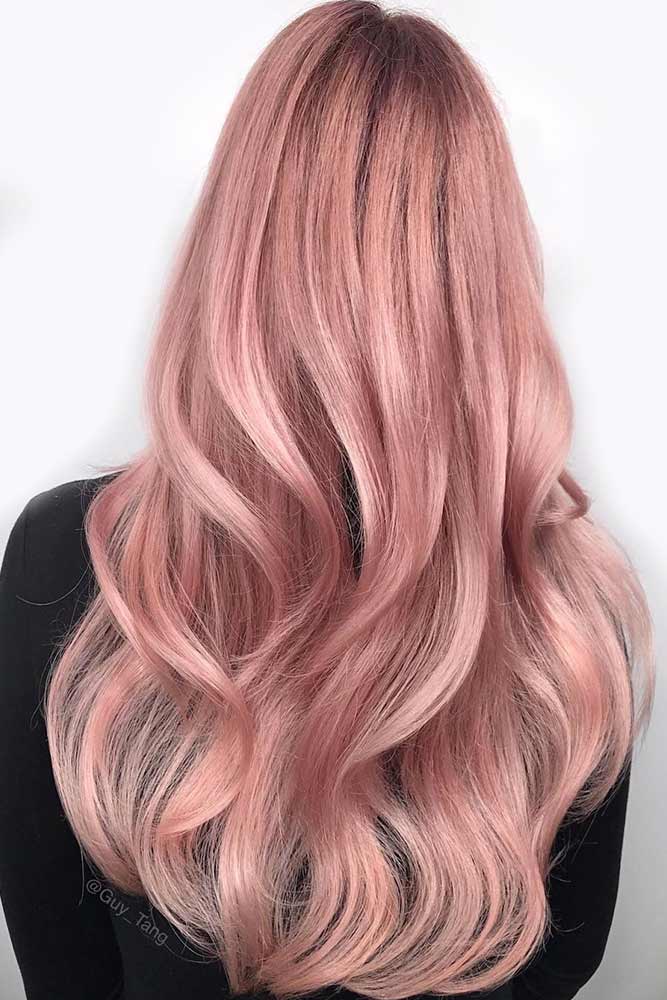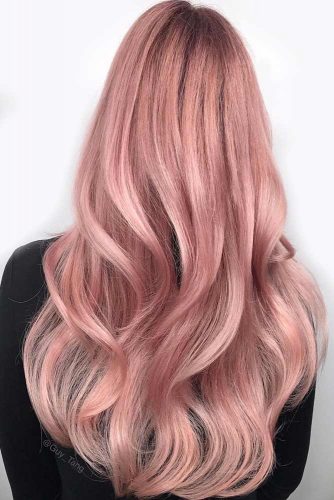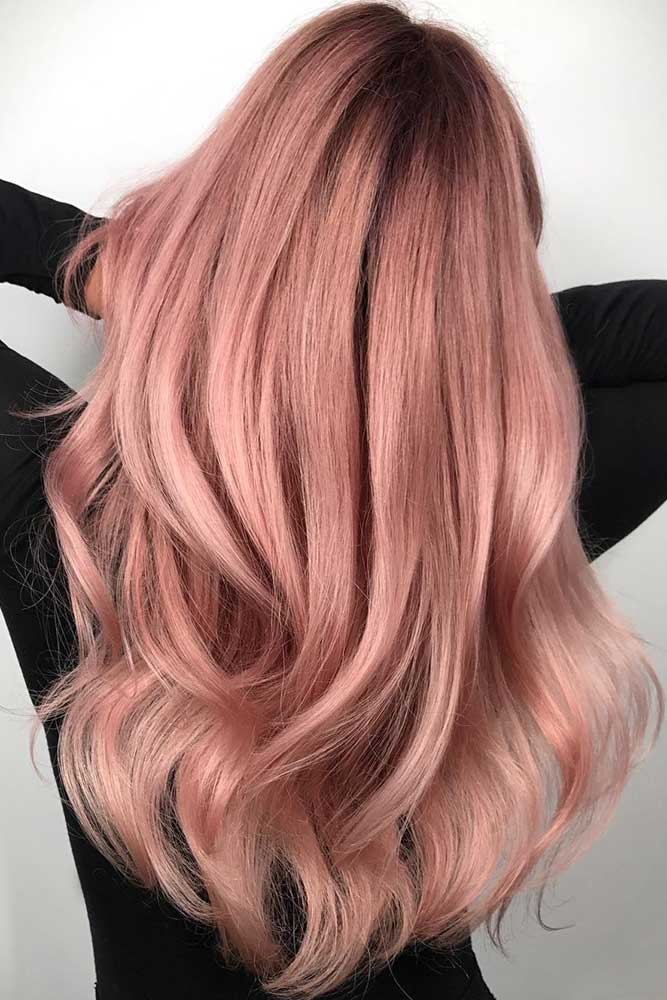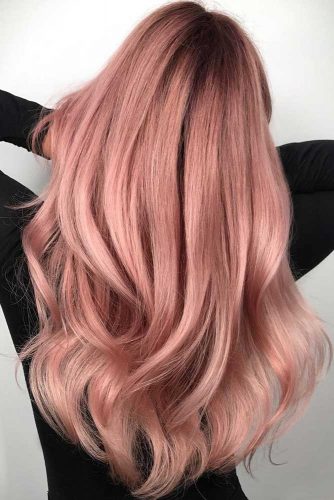 When it comes to best hair color for 2019 among all the other hair color ideas there comes rose gold. This shade is incredibly unique not to mention versatile since you can always experiment with which shade you would like to be added more - blonde or pink. What is more, this shade is exceptionally gentle-looking despite the hidden edginess. That is why if you wish to greet the season with something out of the ordinary but without taking it over the edge - then rose gold shades are what you should opt for in the first place.
ADVERTISEMENT ‧ CONTINUE READING BELOW
Nude Hair
Credit photo: instagram.com/natalieannehair, instagram.com/chelseahaircutters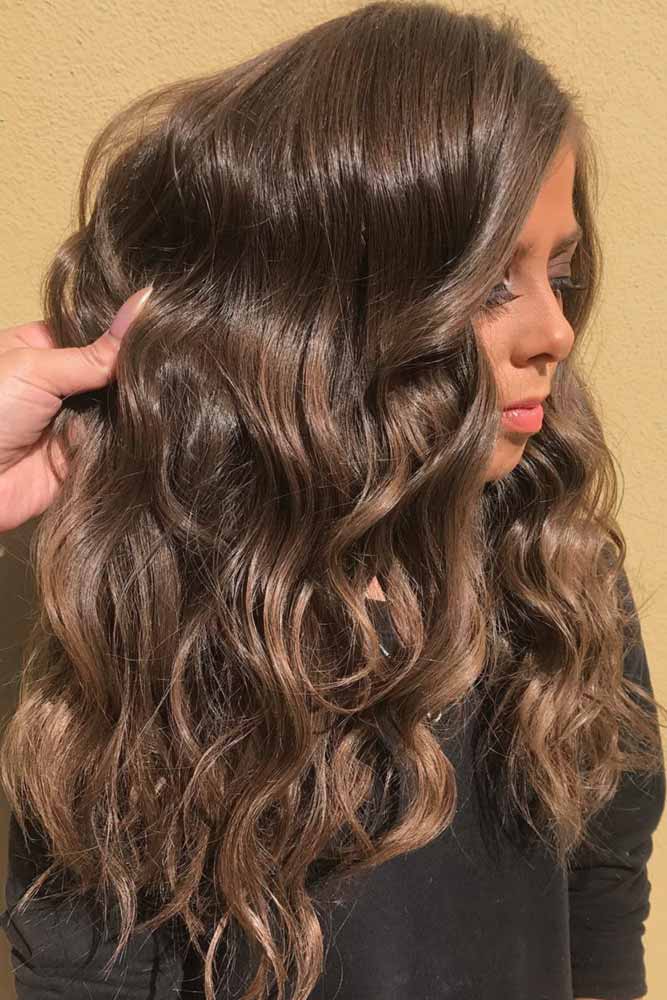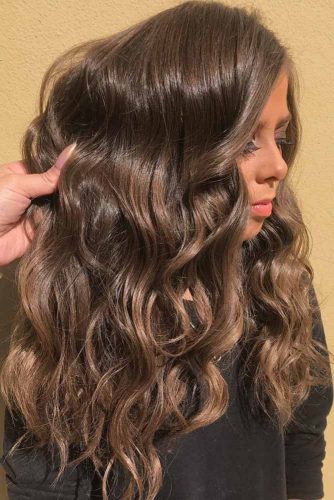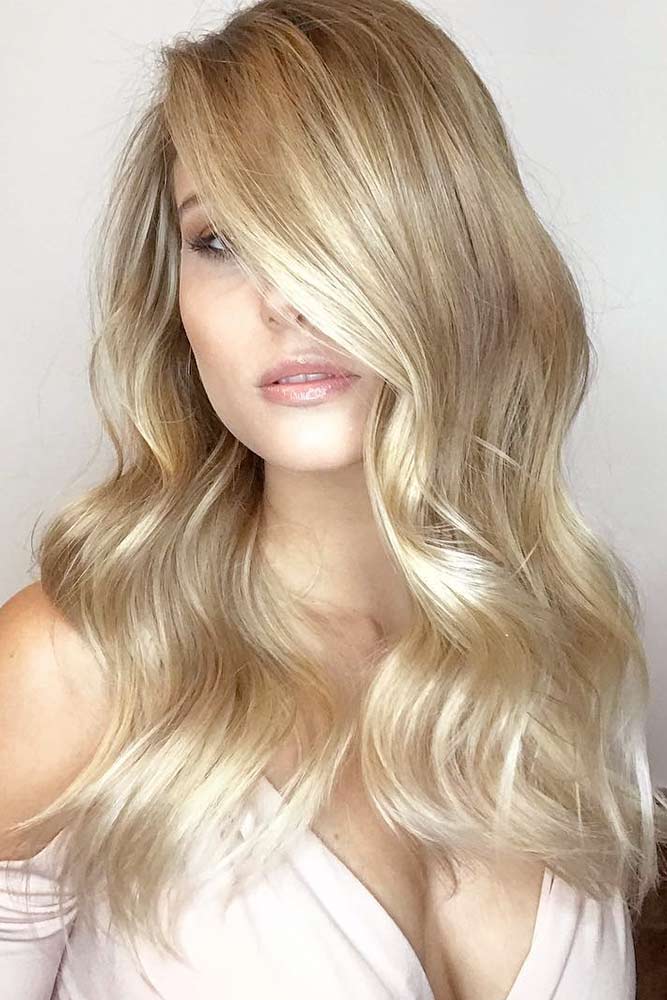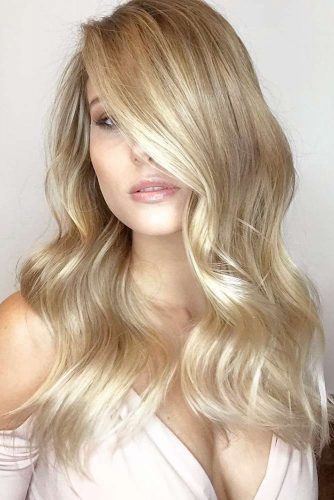 Among all the hair colors ideas nude hair is pretty new and sounds a little confusing, we agree upon that. The thing is that this technique has appeared not so long ago and is still trying to make its way into the world of hair fashion. We think once it does it is going to stay there forever. What is so unique about this technique? The thing is that it is done in such a manner that you can't see the combination of different shades on your hair – what you see is just one shade melting into another. And that is what creates that unforgettable impression of dimension and natural beauty. It does not matter whether blonde or brunette you are – this technique can be applied to any hair with no loss of its fabulous effect. Try it!
ADVERTISEMENT ‧ CONTINUE READING BELOW
Face-Framing Balayage And Highlights
Credit photo: instagram.com/emmachenartistry, instagram.com/chelseahaircutters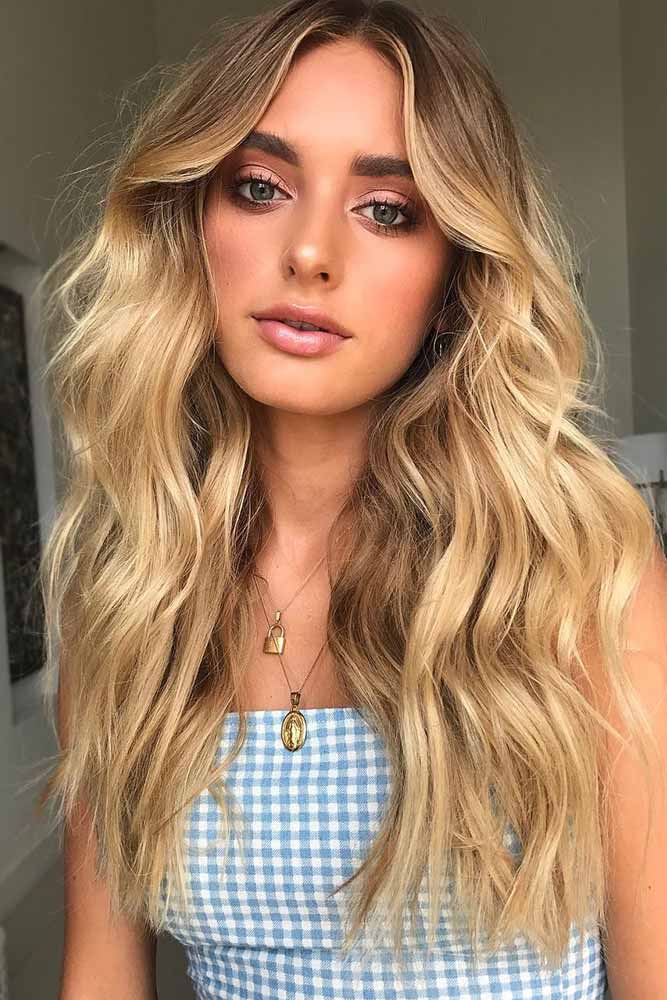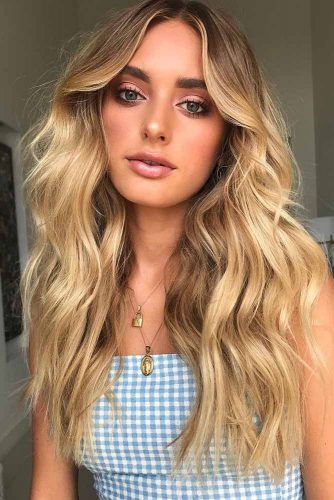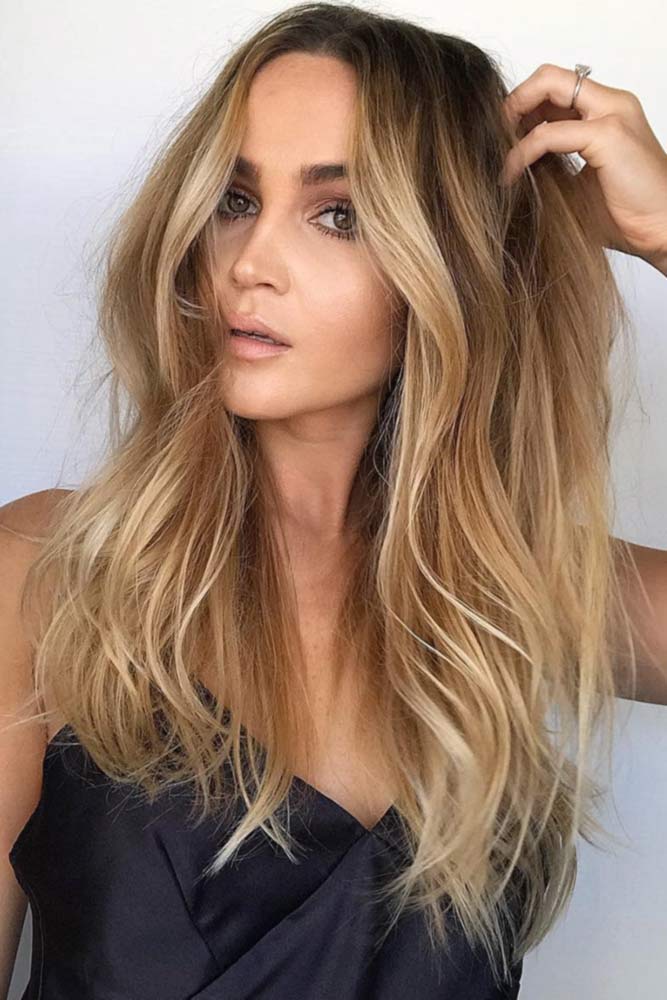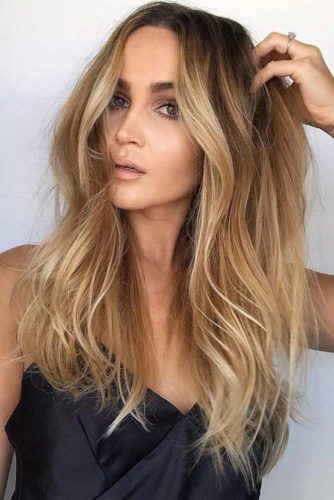 It is true that such techniques as balayage and highlighting seem to go nowhere. But when spring 2019 hits there will be a little change to the trend. As we predict the full balayage hairstyles are pushed away to wait for summer, and when spring comes, it is time to play around a little. What does that mean? That means that if you decide to go for balayage – add it just to the front so that it frames your face best and nothing more. We must admit that the effect is mouth watering – that is for sure!
ADVERTISEMENT ‧ CONTINUE READING BELOW
Color-Melted Ombre
Credit photo: instagram.com/brittsully, instagram.com/prettylittleombre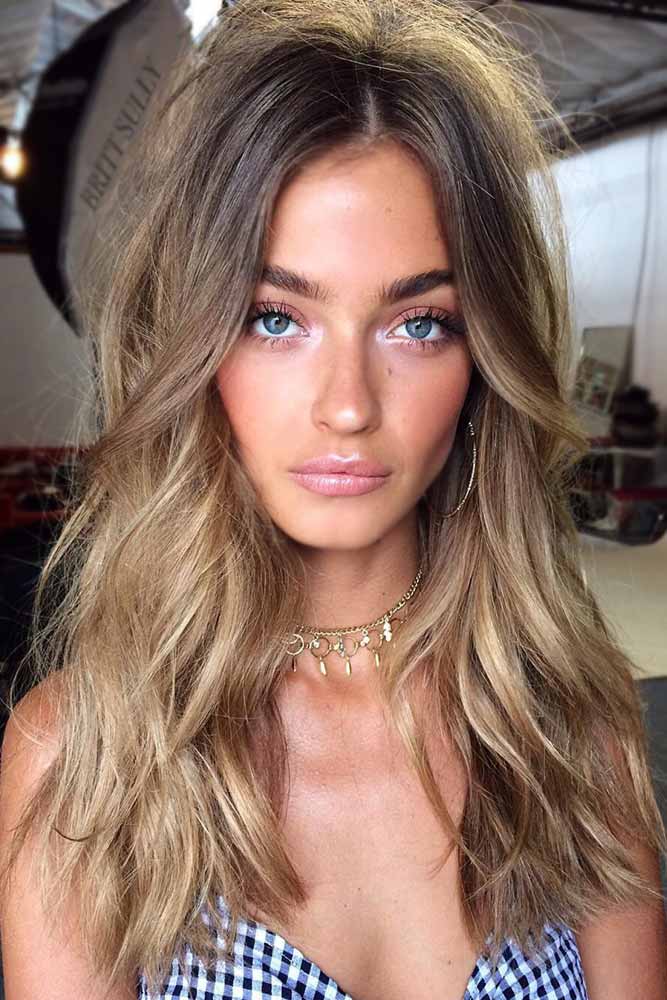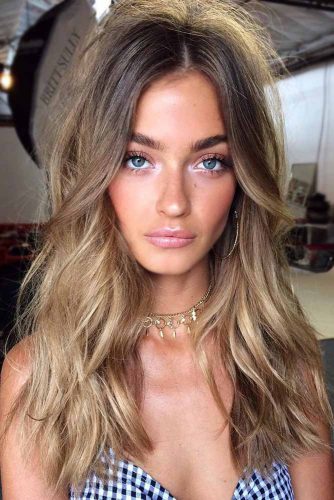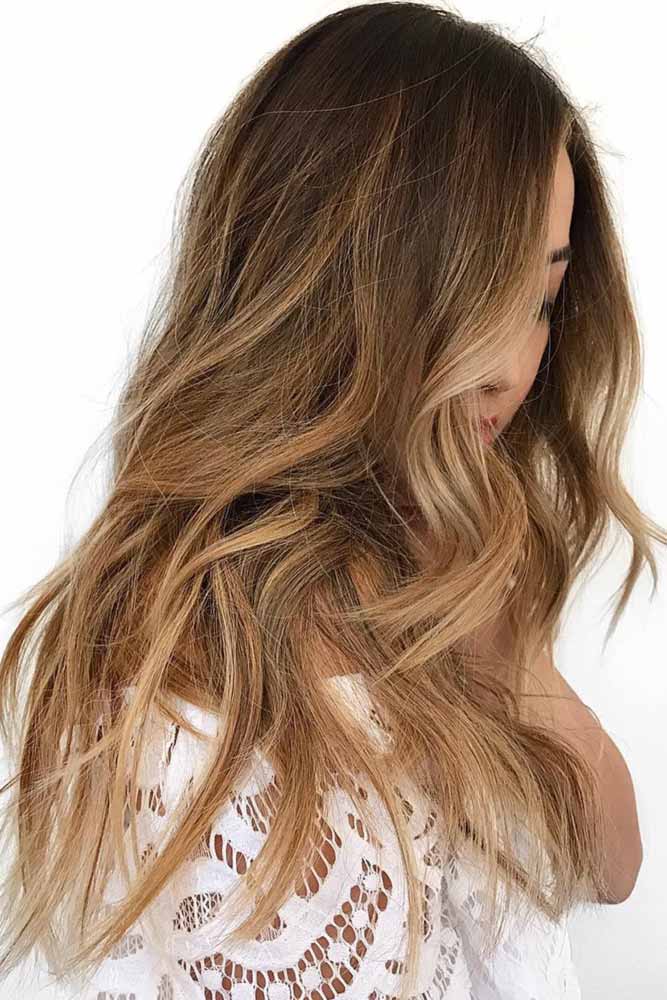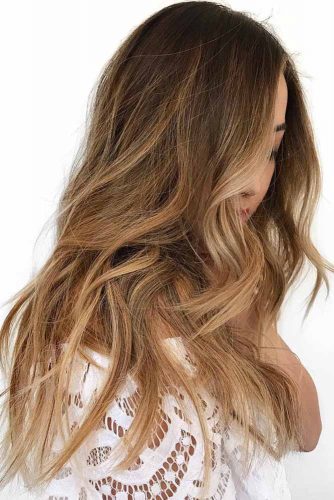 Not everyone is ready for a dramatic change when the spring hits, that is the fact. For those of you who would like not to stand out in the crowd but still look fashionable and stylish, we have a fresh idea in mind. The color-melted ombre is a recent technique which suggests adding to your mane a new twist without taking it too far. All that it takes to get a color-melted ombre is an experienced professional stylist and your desire to look beautiful and natural altogether. Color-melted ombre will grant your hair that multidimensional vibe that goes well with any length or shade!
Sun Kissed Hair Colors
Credit photo: instagram.com/rafaelbertolucci1, instagram.com/prettylittleombre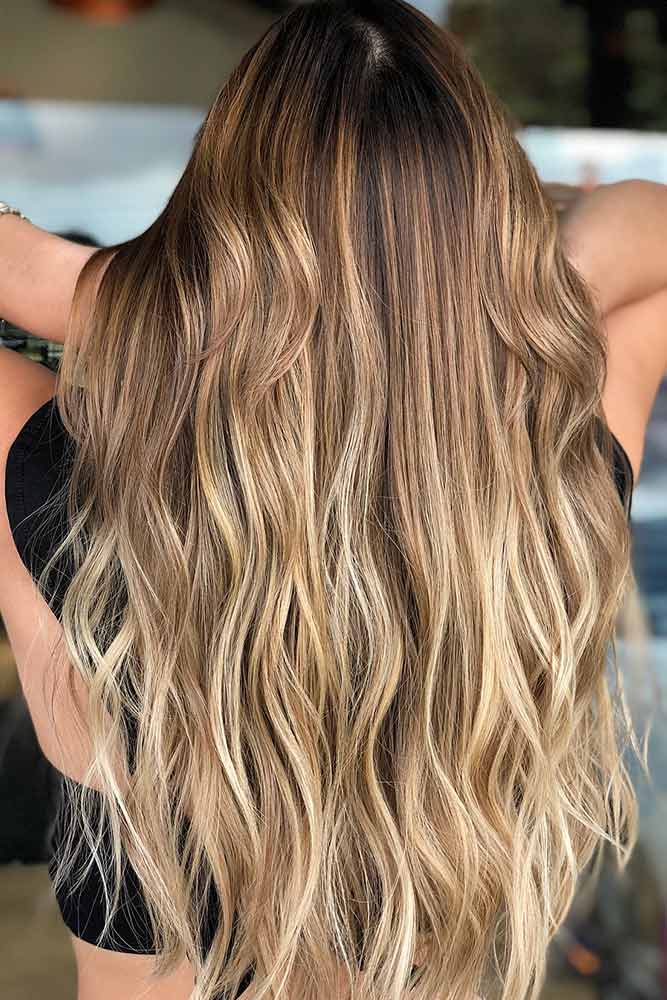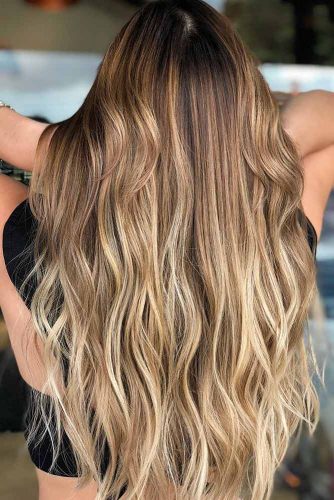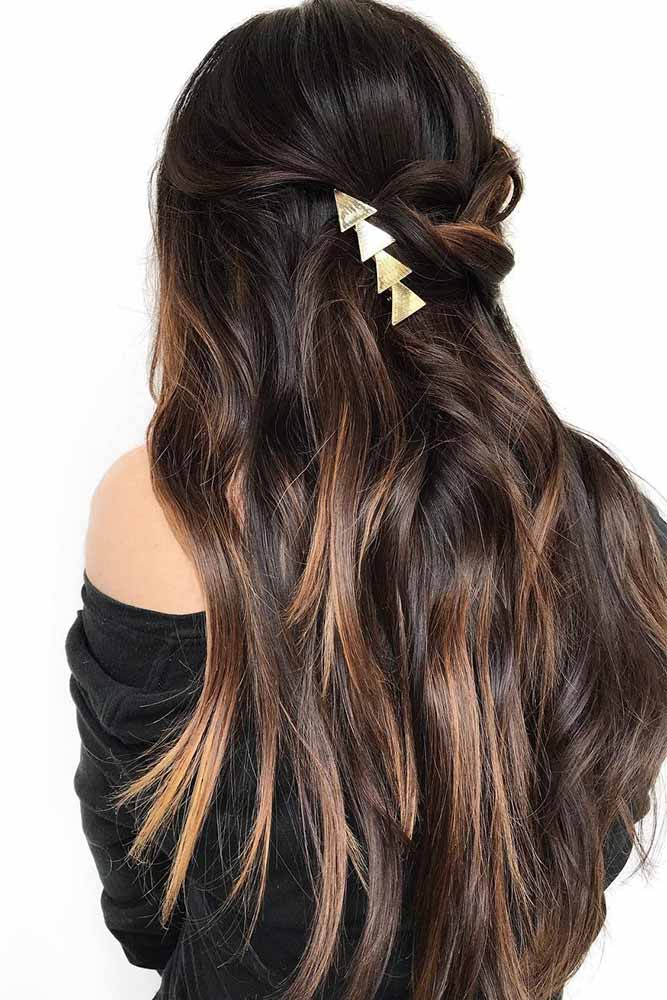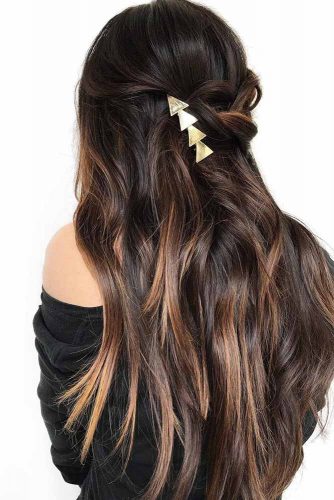 Spring hair colors 2019 are all different and unique in their own ways, but one thing remains – sun- kissed hair is going to be trendy no matter what. That is why if this is your favorite look – do not limit yourself! What is more, there is a number of techniques to help you achieve the desired effect. Think – highlights, lowlights, balayage, baby lights, somber – anything that you like most and opt for a perfect sun-kissed look to great the season in full armor!
Dusty Pastel Colors
Credit photo: instagram.com/kimwasabi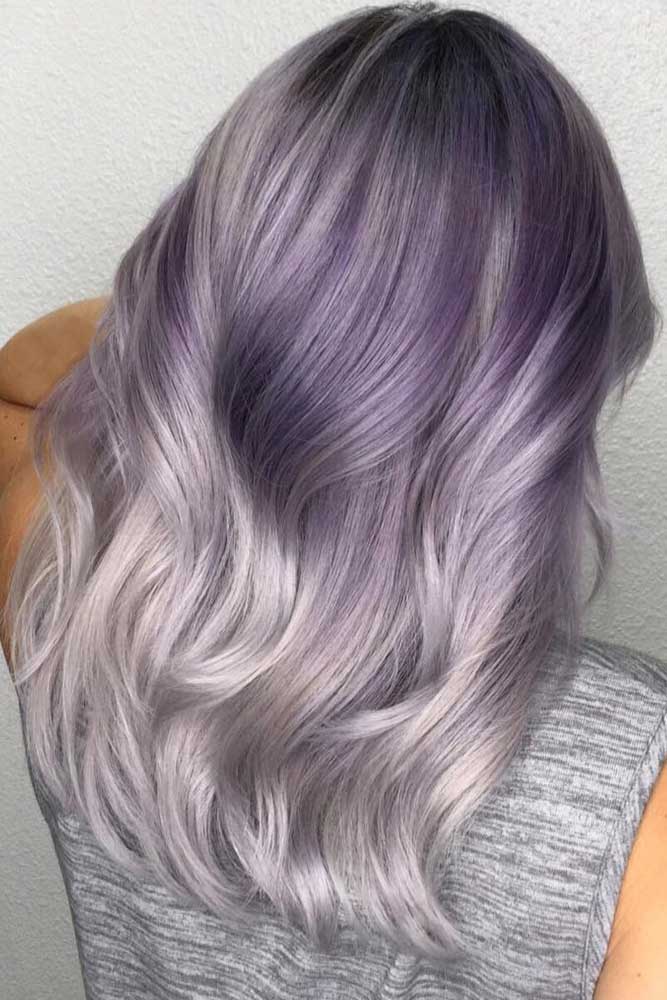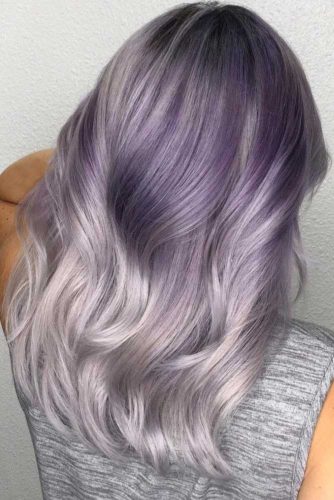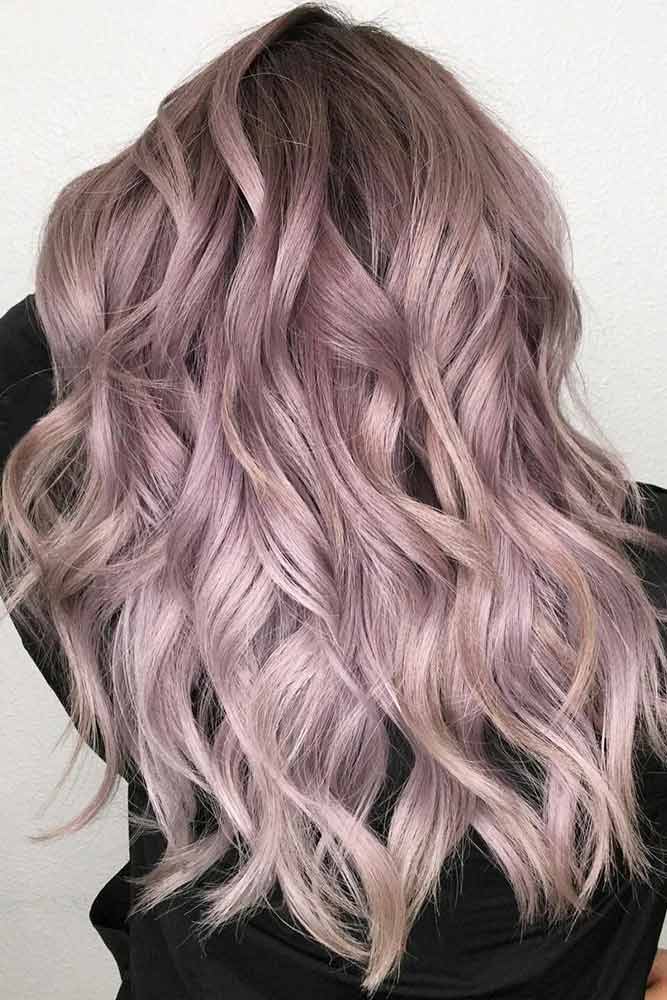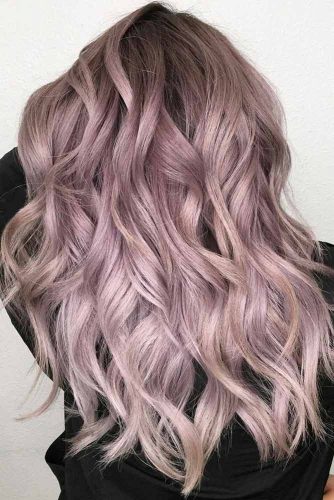 Those of you who are in love with all possible hair color experimentations should in no case worry since spring is about to bring some bright and new into the world of hair fashion. All the bright shades stepped aside for a while and gave the road to all possible dusty pastel colors. Lavender tones, as well as all possible hues of purple, are on the top of the list. What is more, if you do not wish to go all-in – there is no need. Pastel highlights or balayage counts as well!
ADVERTISEMENT ‧ CONTINUE READING BELOW
Inky Black
Credit photo: instagram.com/ellendevinehair, instagram.com/natalieannehair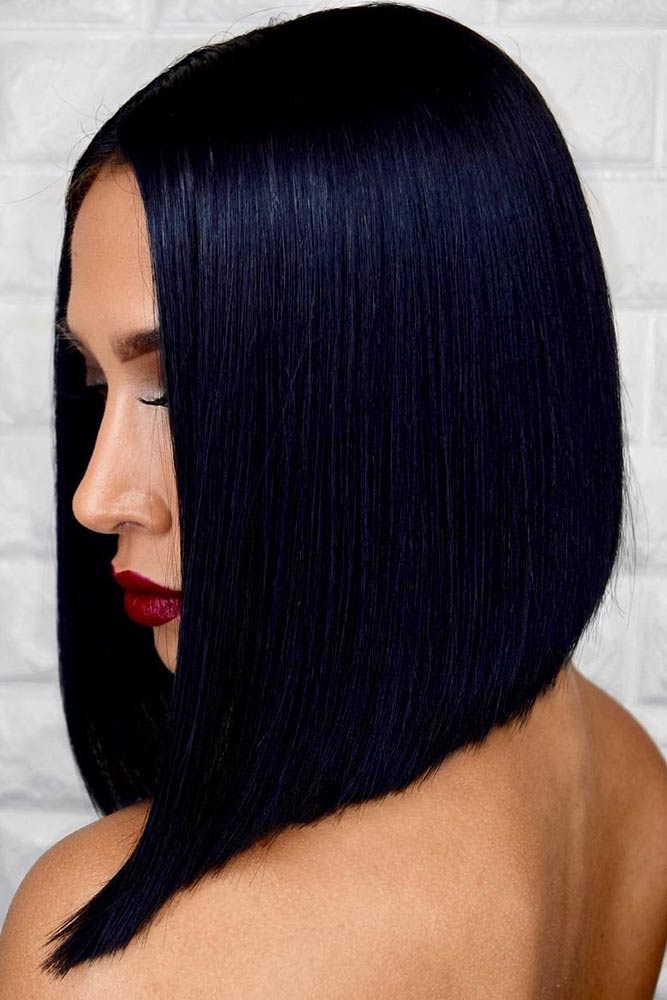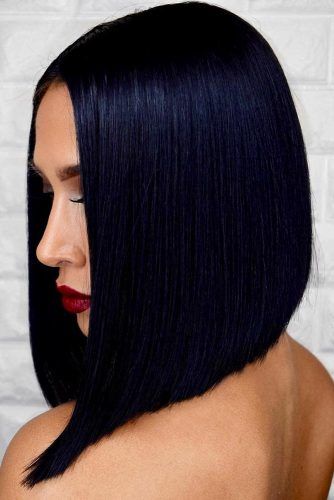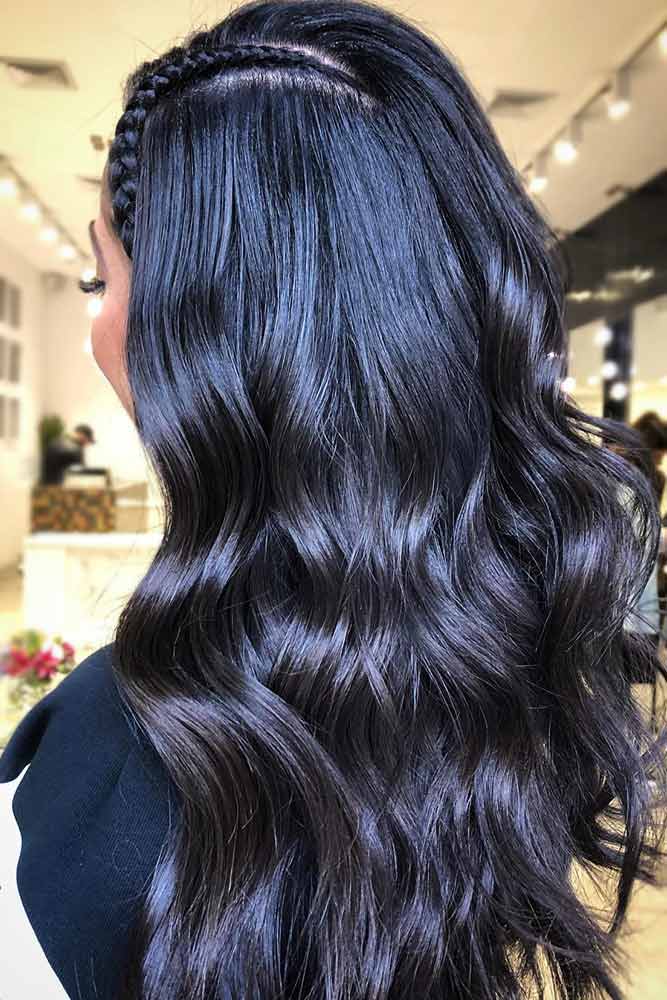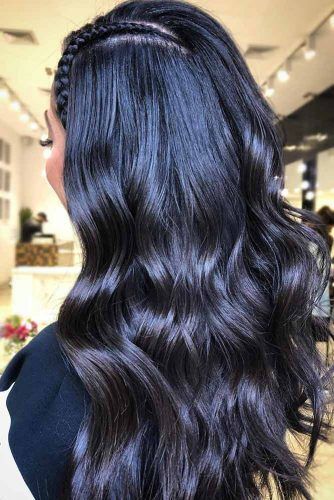 Before going inky black, make sure you have enough time and will for its maintenance. This deep rich shade requires regular upkeep between the visits to the hair salon, as it may fade away quite fast. Thus, arm yourself with a moisturizing no sulfate shampoo, a toner and other hair products for color enhancement. Although to pull off this color, you'll need to make a bit of effort, it fully pays off. Your locks gain infinite depth, luster and splendor altogether.
Ash Gray
Credit photo: instagram.com/kimwasabi, instagram.com/andie_salon_kalingga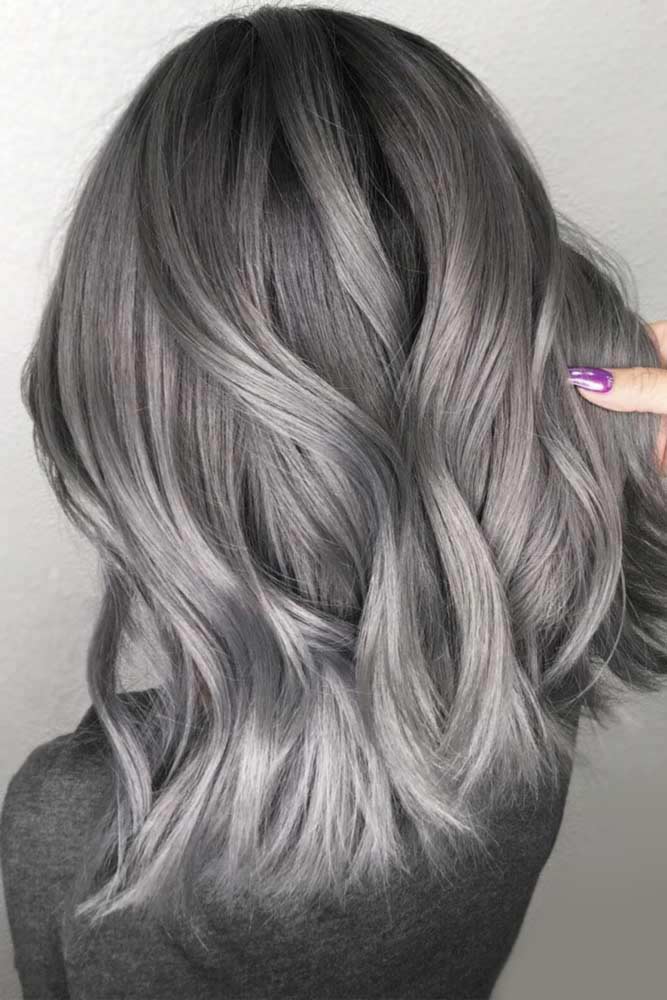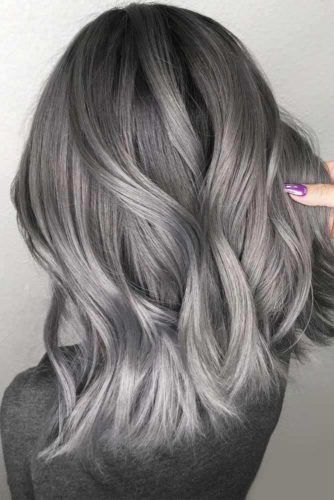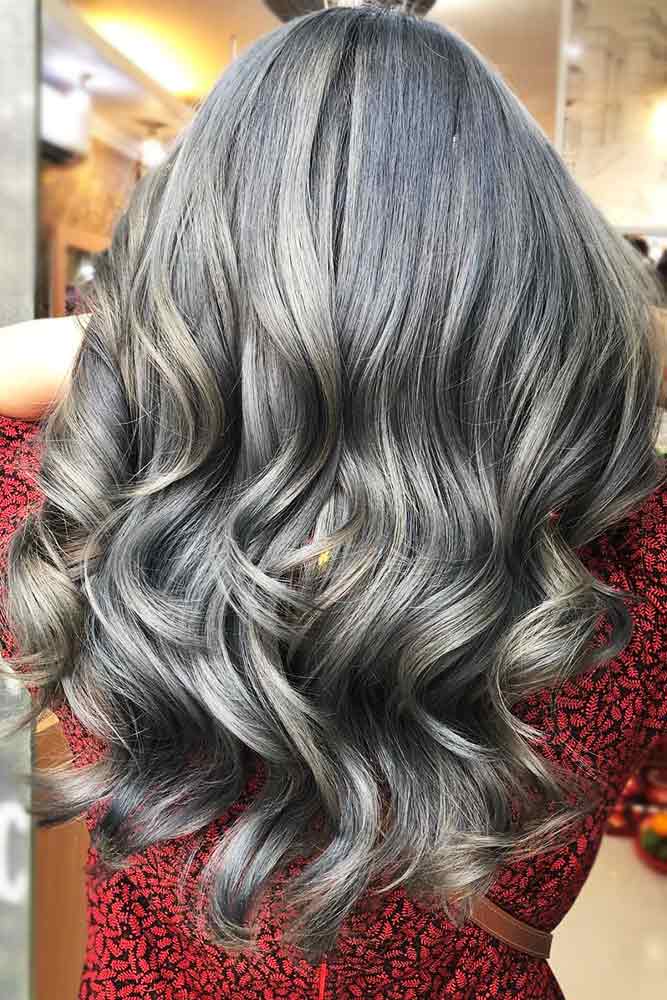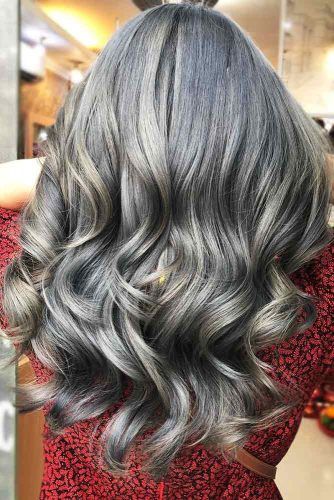 An ash gray hair color is an ongoing trend that will instantly make you look stylish and fashion savvy. Its main benefit is that it's quite low maintenance. The roots are dyed darker initially, so you won't need to retouch them too often. Also, ashy gray is an extremely versatile color, as it flatters basically any skin tone. Though, the trickiest part is to get the desired color right. Thus, ensure that your hair stylist is skilled enough to prepare your locks and mix hair dyes properly.
Chestnut Brown And Gold
Credit photo: instagram.com/natalieannehair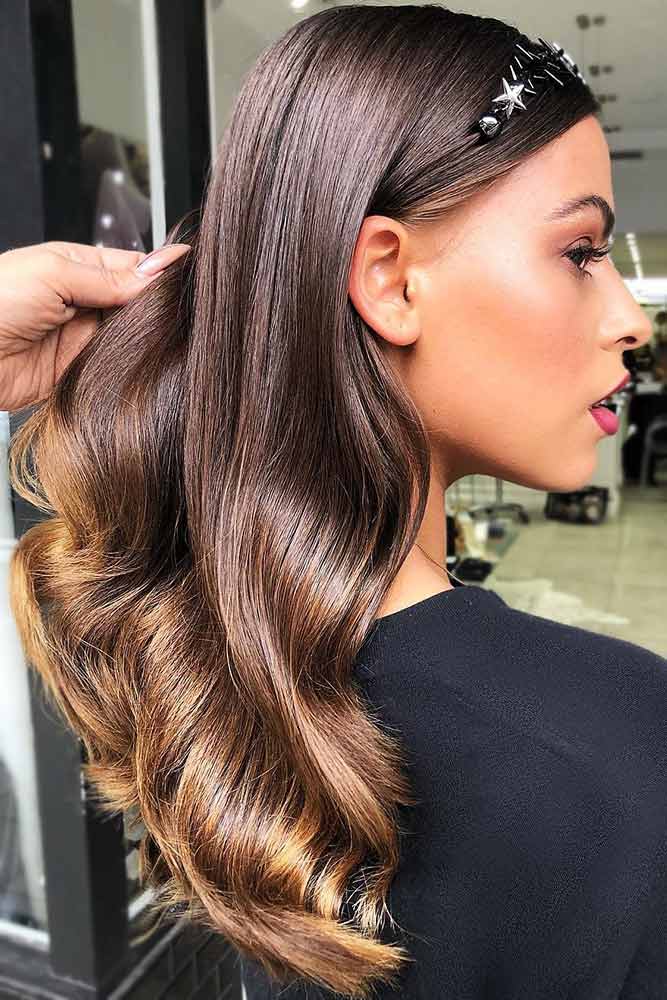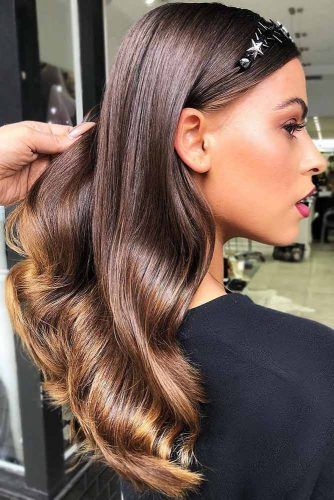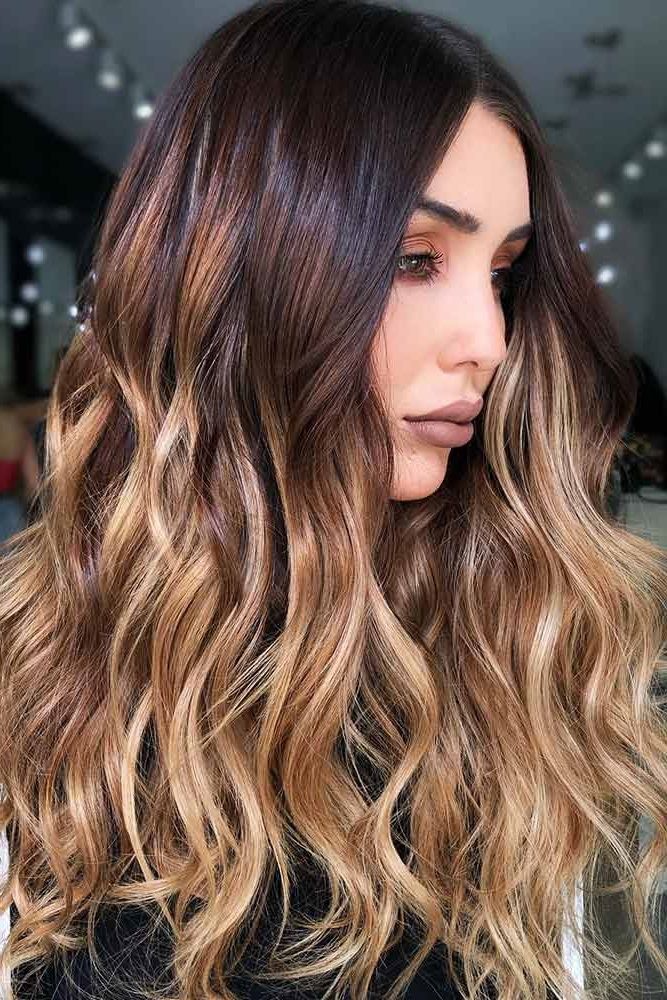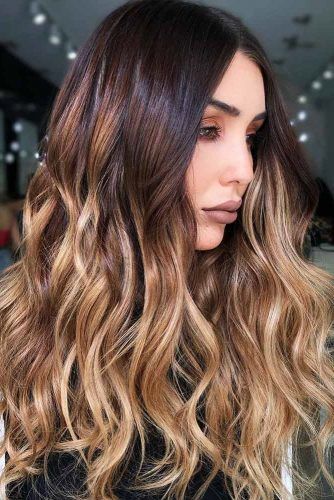 If you're more after natural hair colors, then opt for chestnut brown. This gorgeous shade with cool undertone will give your look a beautiful flair. Though, to warm it up a little, enhance your new hair color with a touch of gold. You can pull off this modern take on a classic chestnut brown hair color by framing your face with it, lightening up the ends or even creating a dazzling ombre.
ADVERTISEMENT ‧ CONTINUE READING BELOW
Coral Copper
Credit photo: instagram.com/ashleyslooks, instagram.com/michellemillerhair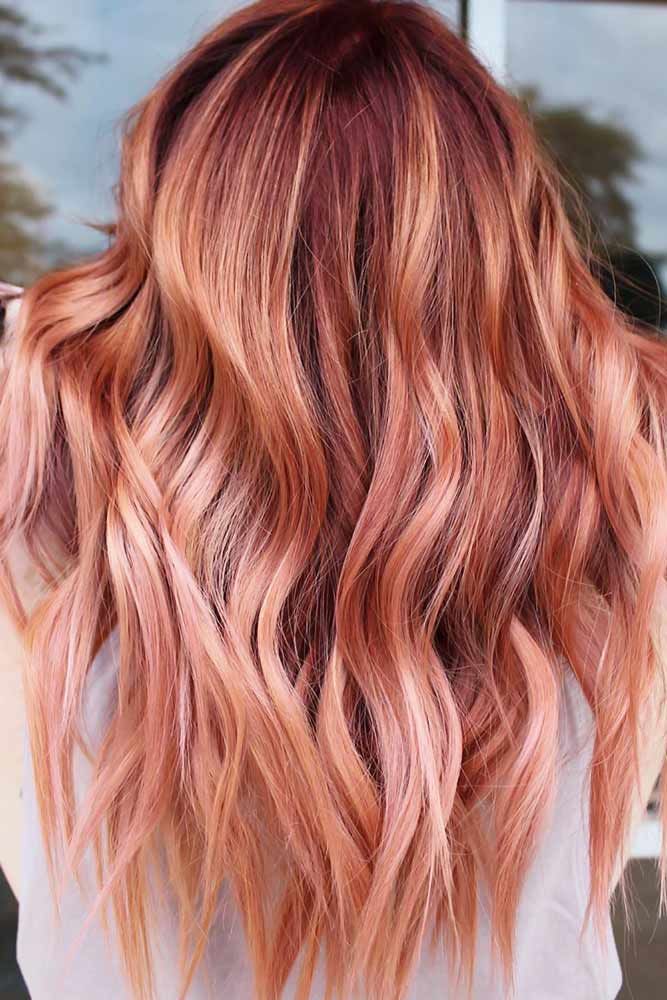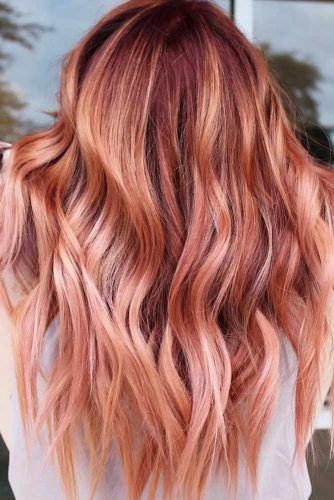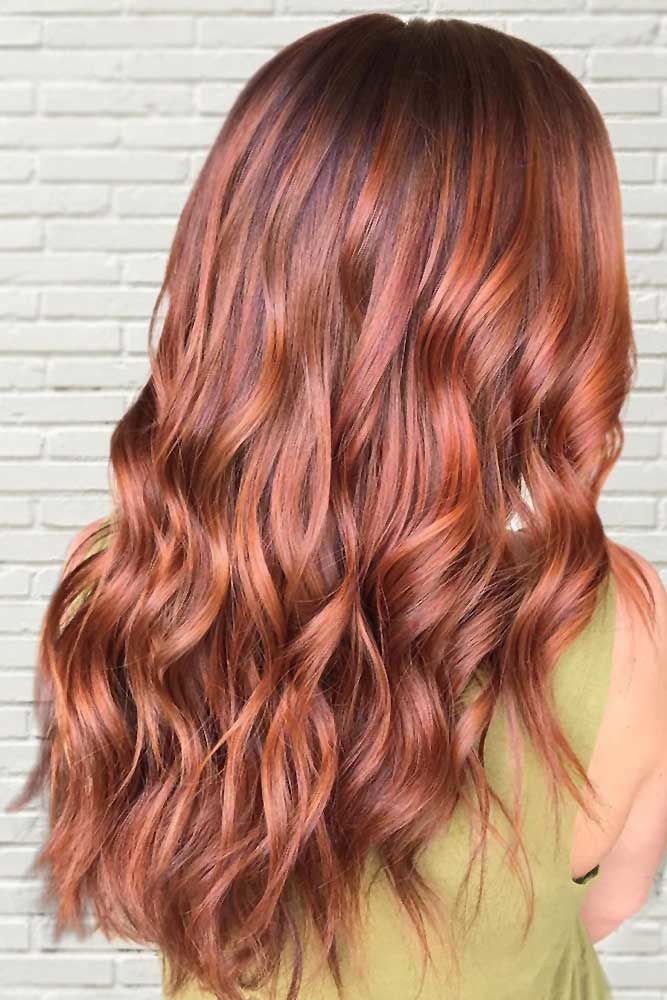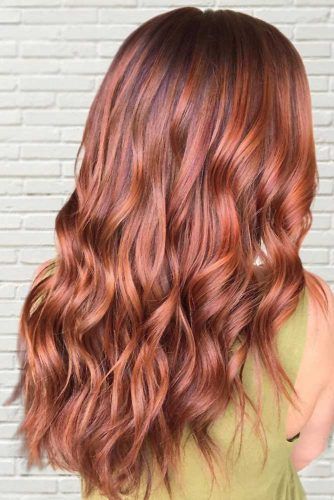 The tenderness and vivacious character of coral colors have turned the world upside down recently. In fact, the popularity of this shade simply reached its highest when modern colorists showed women how they can rock this color on their hair. Before you think it's a too drastic option for you, let us tell you something: this color has a variety of shades, where each one can adapt to your unique image. For example, you can use a coral hue like a tint over some coppery shade, which is also very popular these days, by the way. When combined, these two produce a marine-inspired luster and warm undertone that takes copper color to the next level.
Baby Blond
Credit photo: instagram.com/ahmetcobain, instagram.com/mane_ivy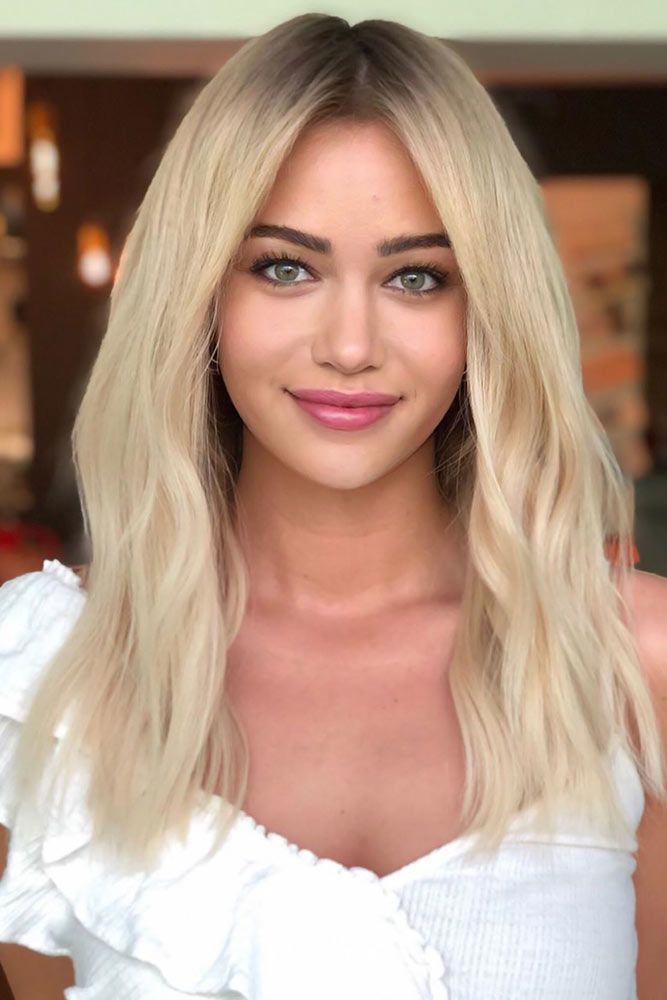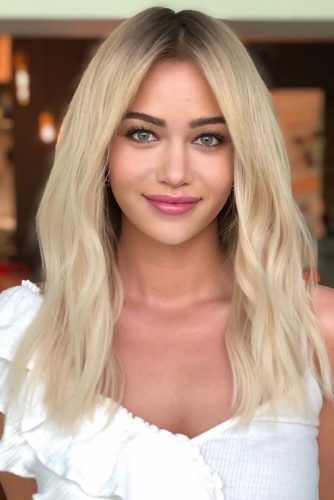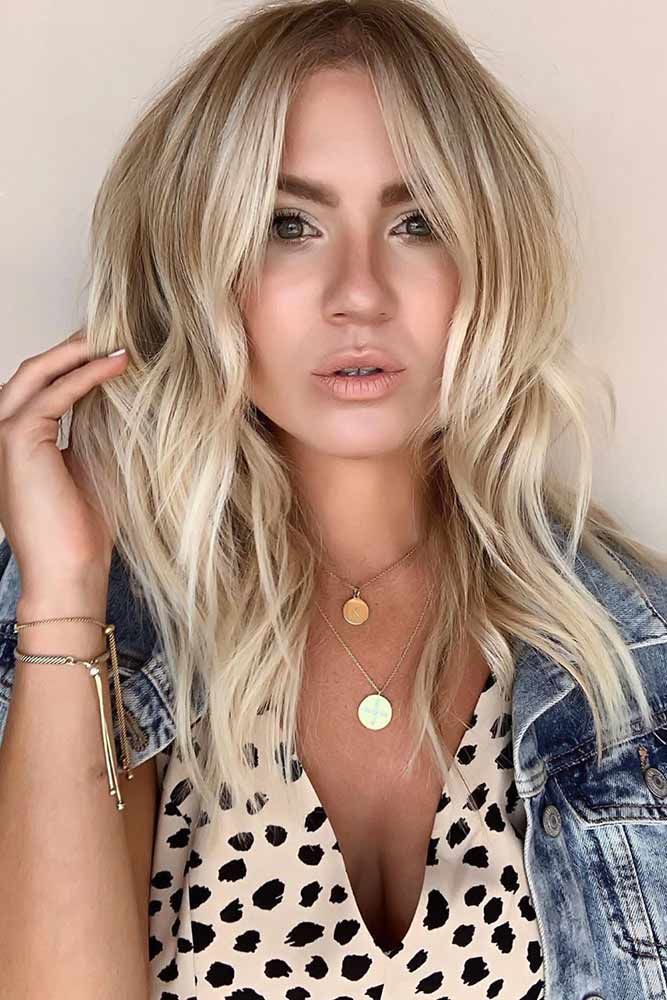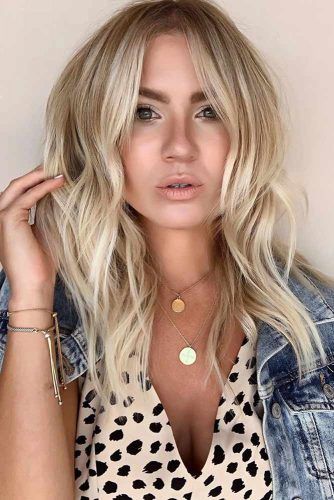 If you wonder how the purest blonde color in the world looks like, baby blonde is what can satisfy your curiosity. This shade of blonde is a jaw-dropping mixture that heals dull, yellowish, and lifeless blonde hair colors, restoring natural luster in the hair. To be more exact, it's a highlighting method that eliminates brassiness in blonde tones. On top of that, it gives a gorgeous light blonde that goes perfect against both light and medium complexions. You can also pair it with soft neutral or nude highlights to add an extra dimension to the look.
Wood Brown
Credit photo: instagram.com/shaymitchell, instagram.com/ahmetcobain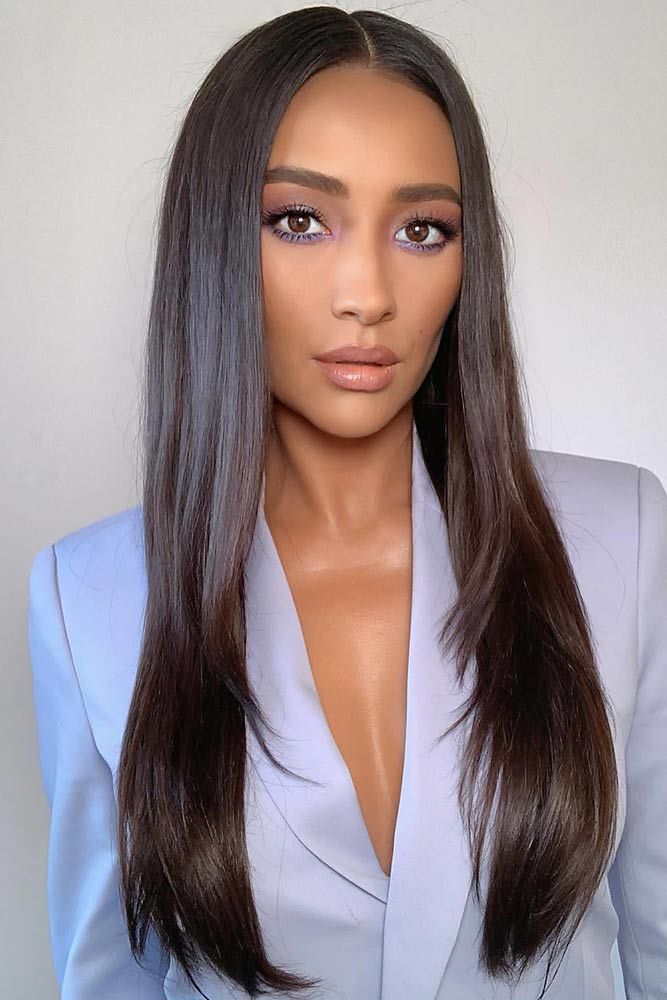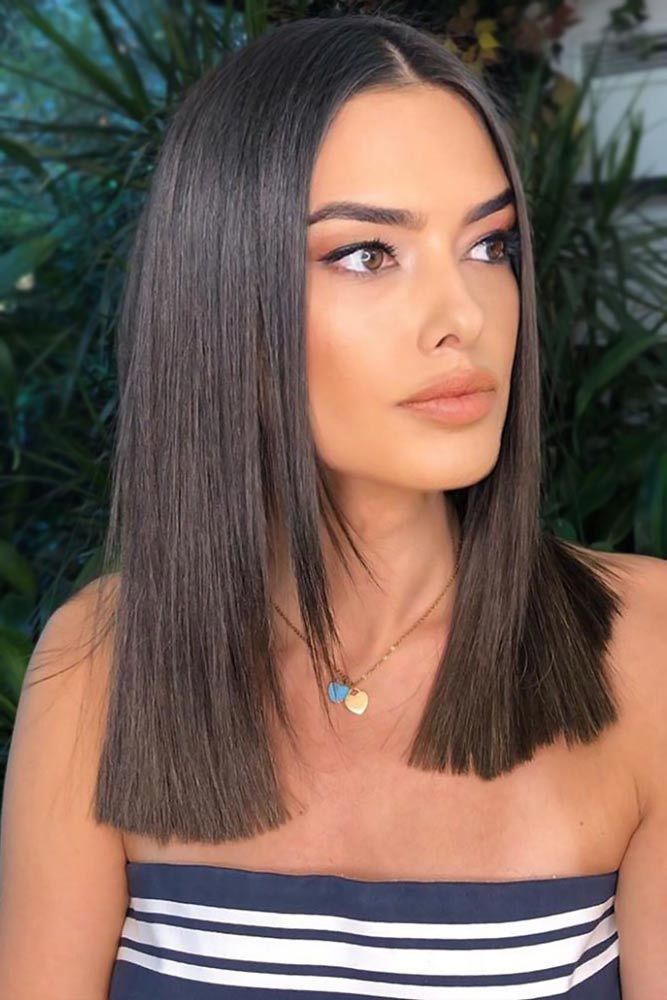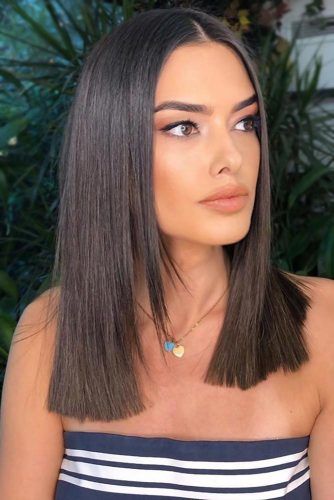 The science of natural brown hair colors lies in finding a perfect shade for your skin tone. Yes, it's that easy. At the same time, it's a crucial task on your way to looking natural. Here, you can see how a rich and balanced wood brown color embraces medium to dark complexions. This shade looks completely authentic on such bronze-ish and skin tones, that's why it forms such a harmonic ensemble. Plus, you will love the slightly muted shade of ashy brown that this color produces.
ADVERTISEMENT ‧ CONTINUE READING BELOW
Dusty Copper On Brunette
Credit photo: instagram.com/chrisweberhair, instagram.com/makeupbyfrances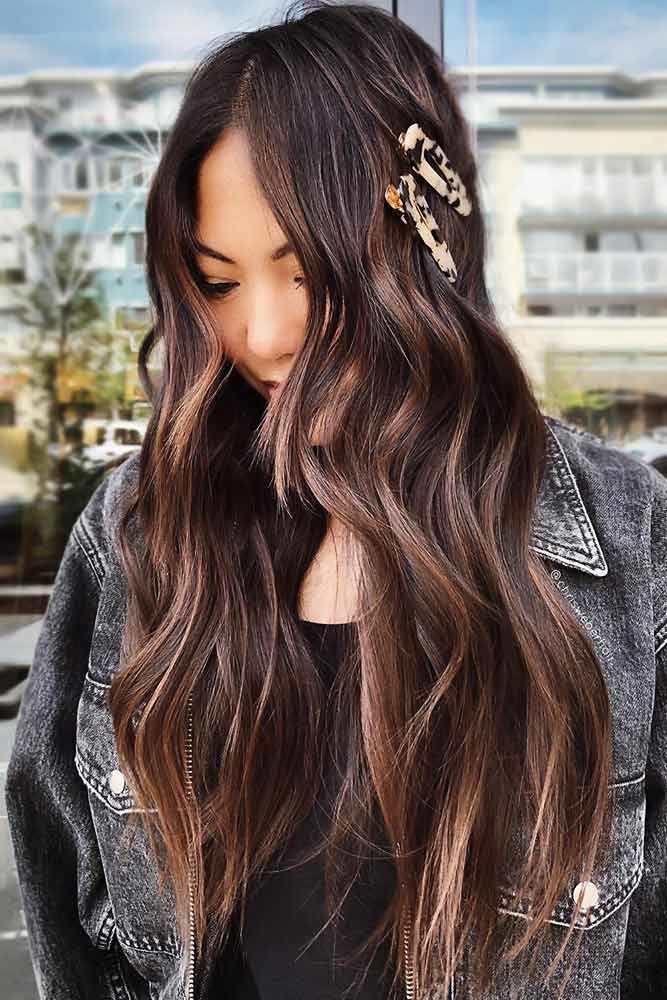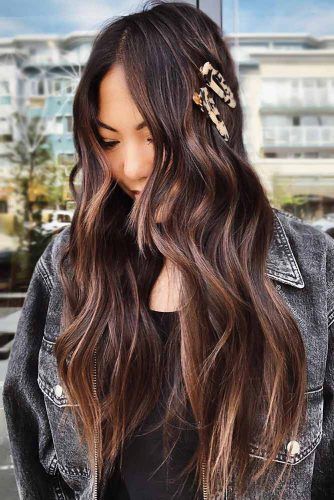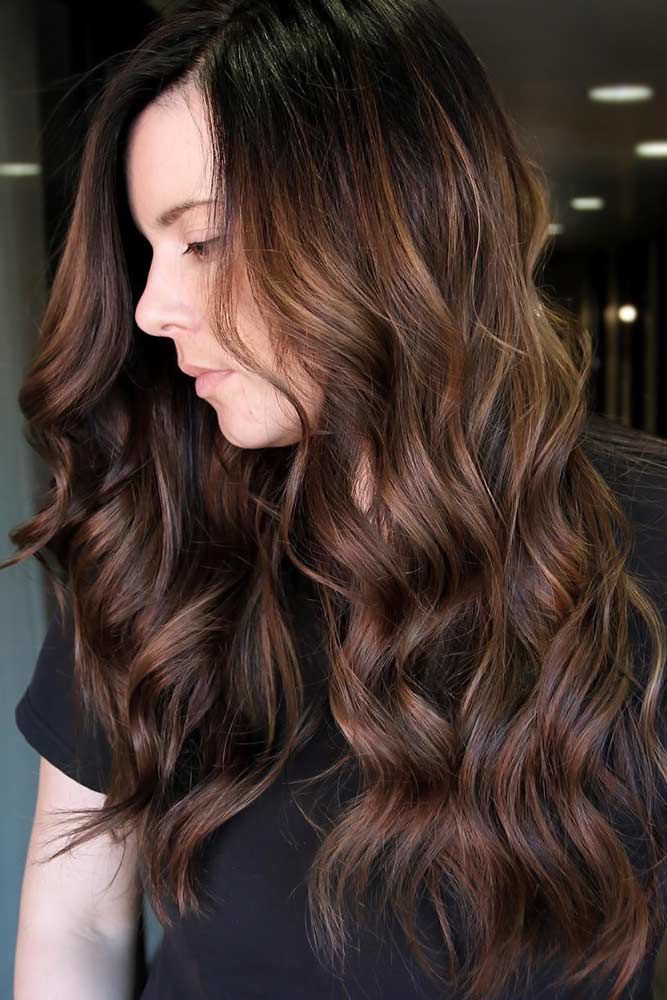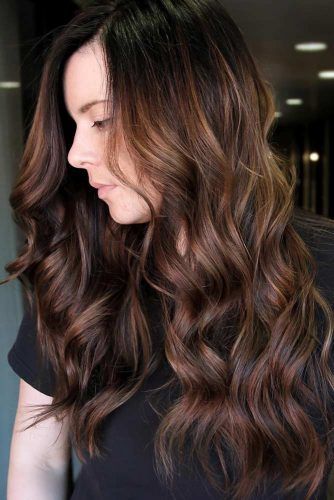 It turns out you can add a coppery accent to your dark brunette mane without creating a drastic contrast of colors. Of course, you should find the right shade from the copper hair color chart, which is pretty vast. Dusty copper is something you won't see on a dark canvas, but you will definitely feel its presence. Once you have a closer look at the luster, you will realize that it's not because of the shine; it's all about dusted light reddish hues enhancing the movement in brown hair.
Honey Blond
Credit photo: instagram.com/chrisweberhair, instagram.com/blendsalonsd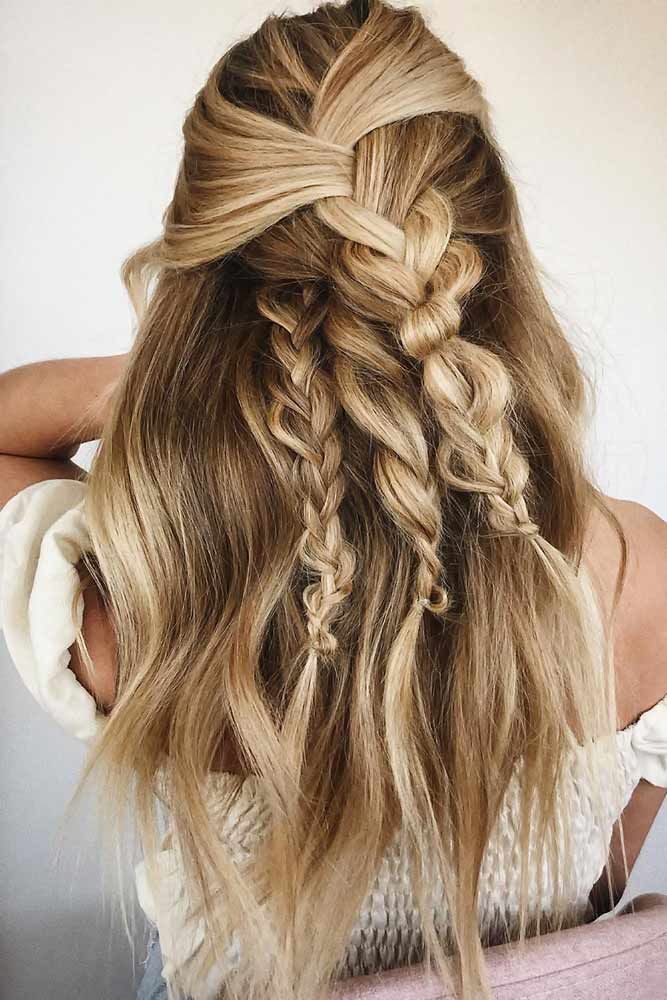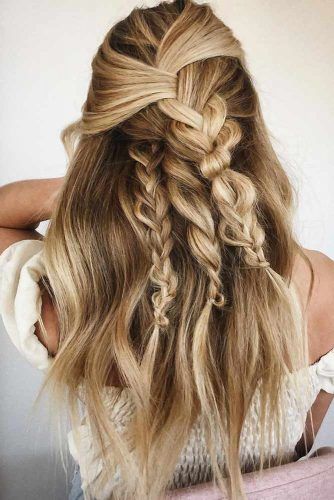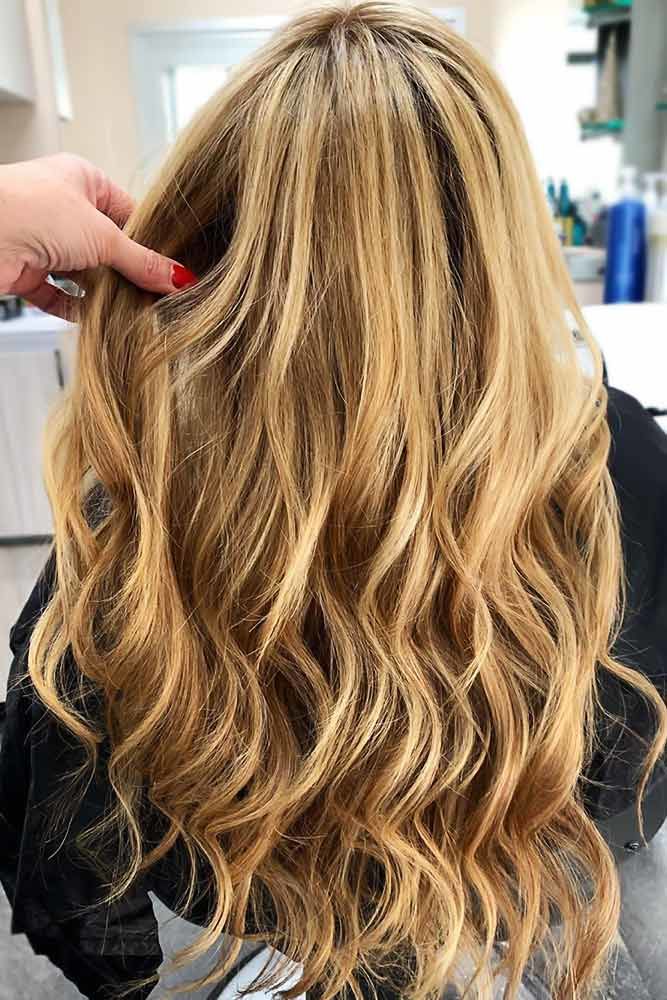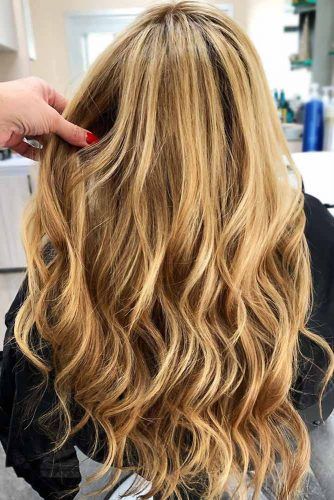 Since we're on the topic of spring hair colors that will be popular this year, why not talk about something ageless; something that will always be popular? Just like cheese and wine on a romantic table, honey blonde will be a nice, sophisticated choice for ladies with anything from fair to slightly dark skin tones. There are no rules; you're free to play with any blonde hues you can imagine. But, make sure that there's a lighter, honey-infused one that gives a warmish undertone to the whole look.
ADVERTISEMENT ‧ CONTINUE READING BELOW