Originated thousands of years ago in Japan, samurai hair was associated with warriors who wore the haircut under their helmets. Then, it gained a status symbol and could only be seen on noblemen. Today, it has become a distinctive masculine hairstyle that modern gentlemen from all around the globe have turned into a worldwide trend.
Traditional samurai hair, also known as a chonmage, featured long hair tied into a ponytail that got folded to lie on the shaved top of the scalp. As for modern takes, they have pushed away from the shaved portion, transforming into undercut buns and half-up knots.
Both those hairstyles have turned out to be extremely masculine, and that is why you should see the amazing ideas we've prepared for you.
Samurai Half-Bun With Long Hair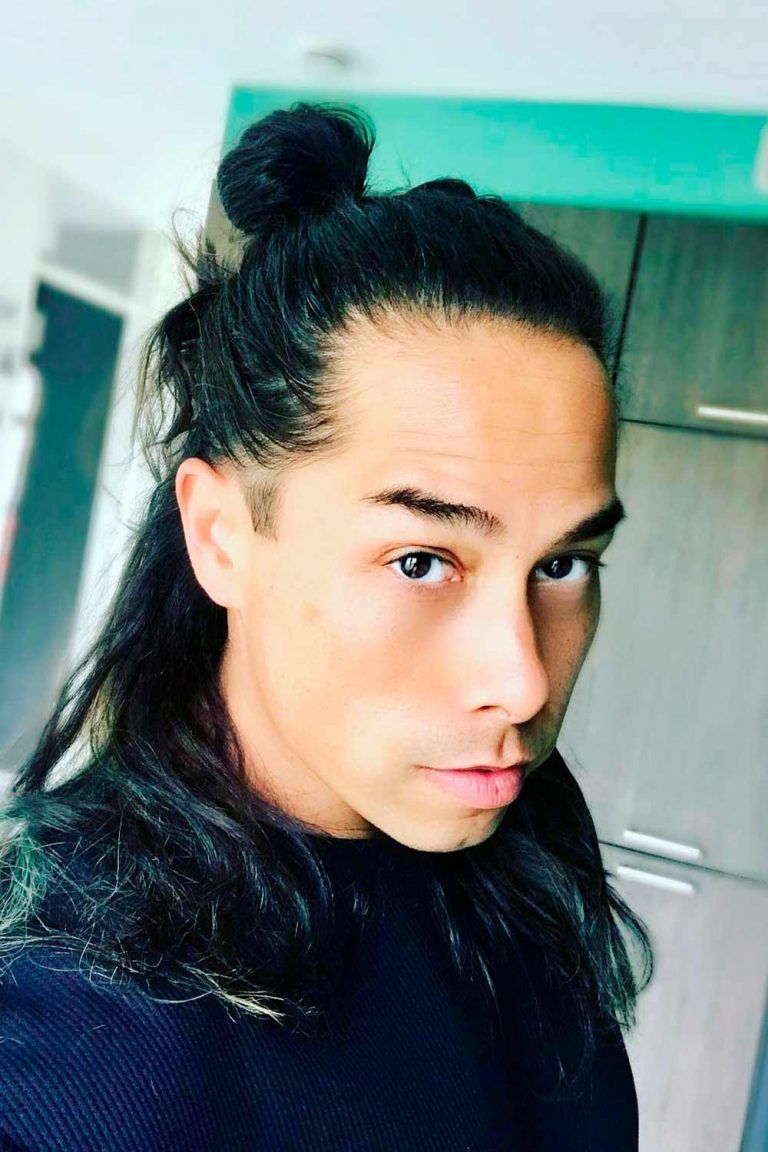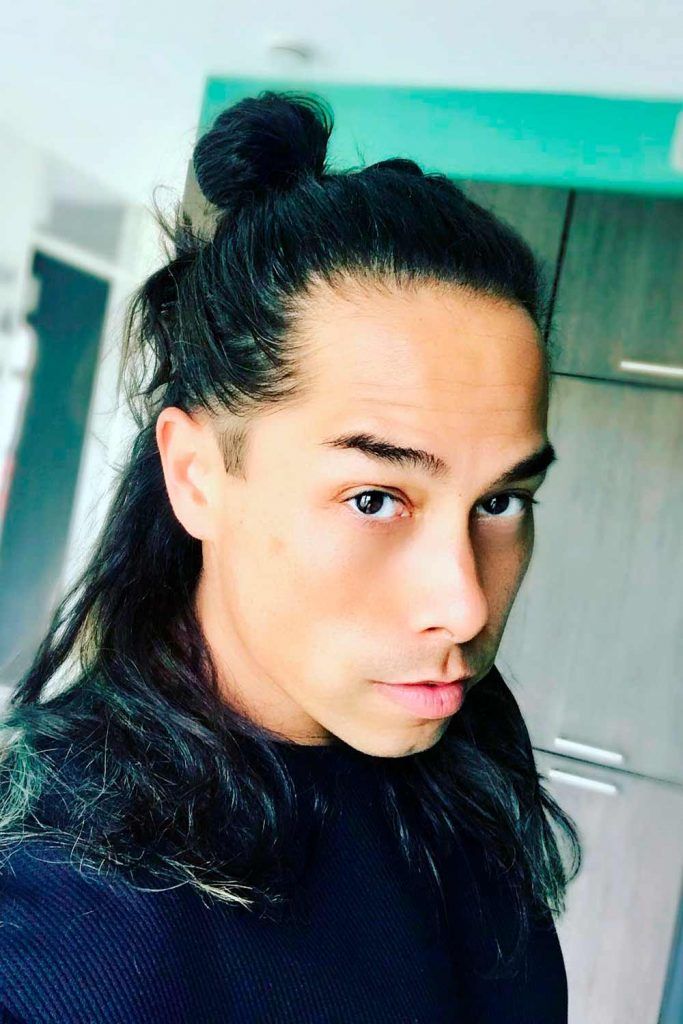 Credit photo: instagram.com/roy.jonathans
Let's start with something in between the original look of Japanese samurai hair and its modern variations. Since the length is kept pretty long, this half-up appears quite authentic.
Loose Bun With Full Beard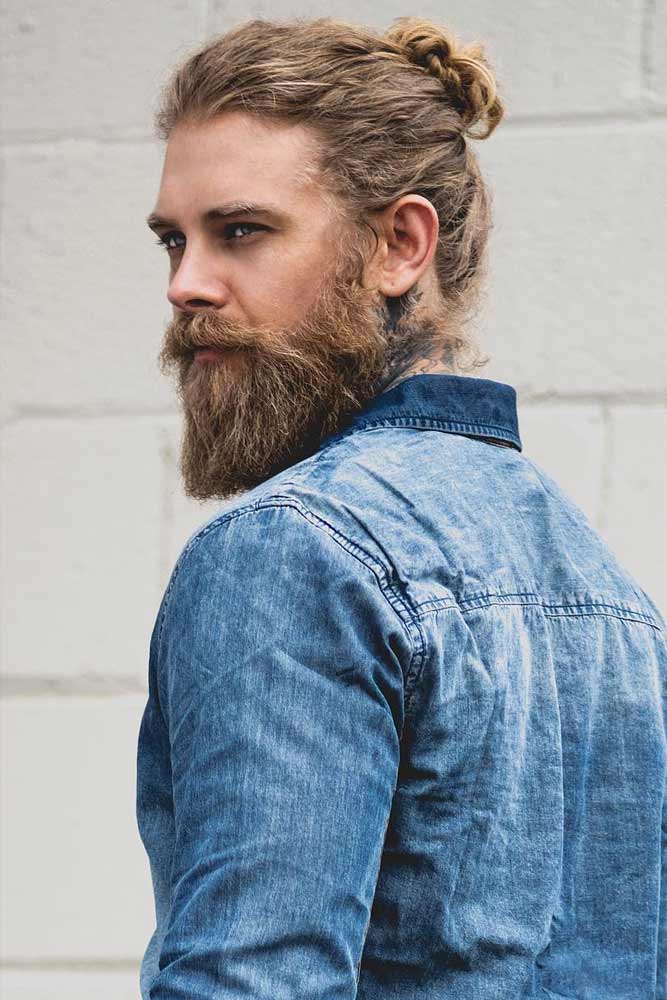 Credit photo: instagram.com/spizoiky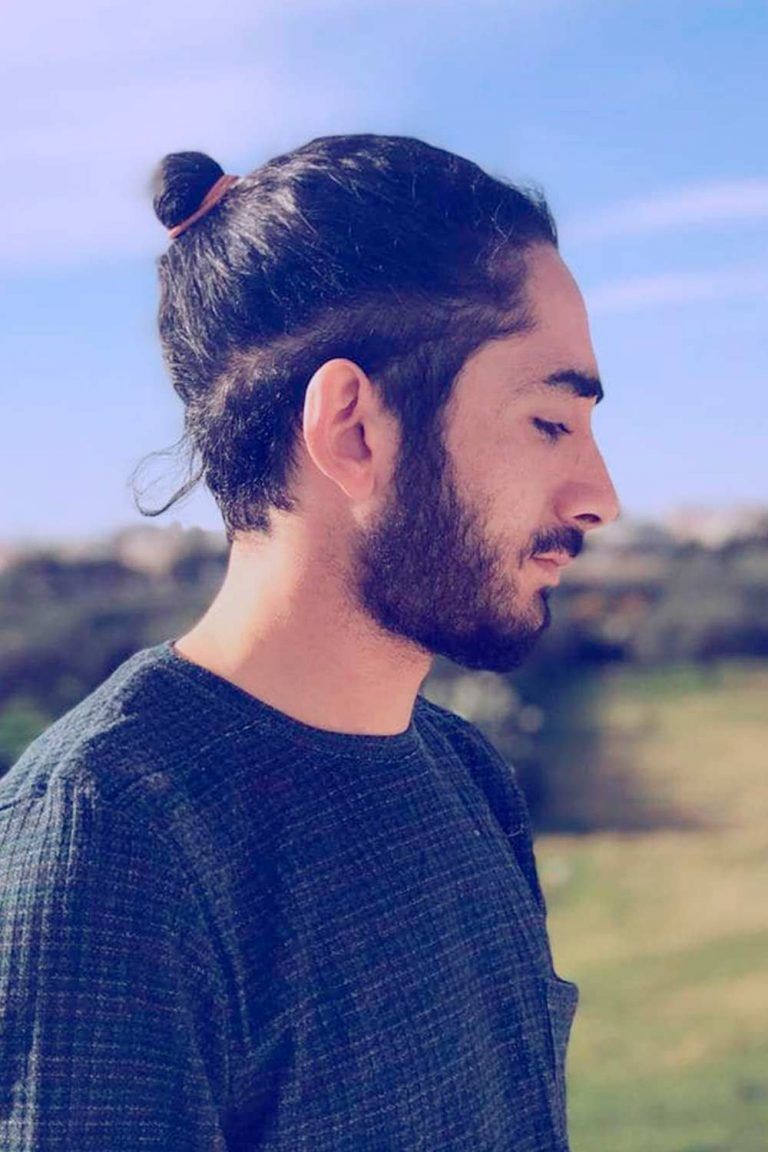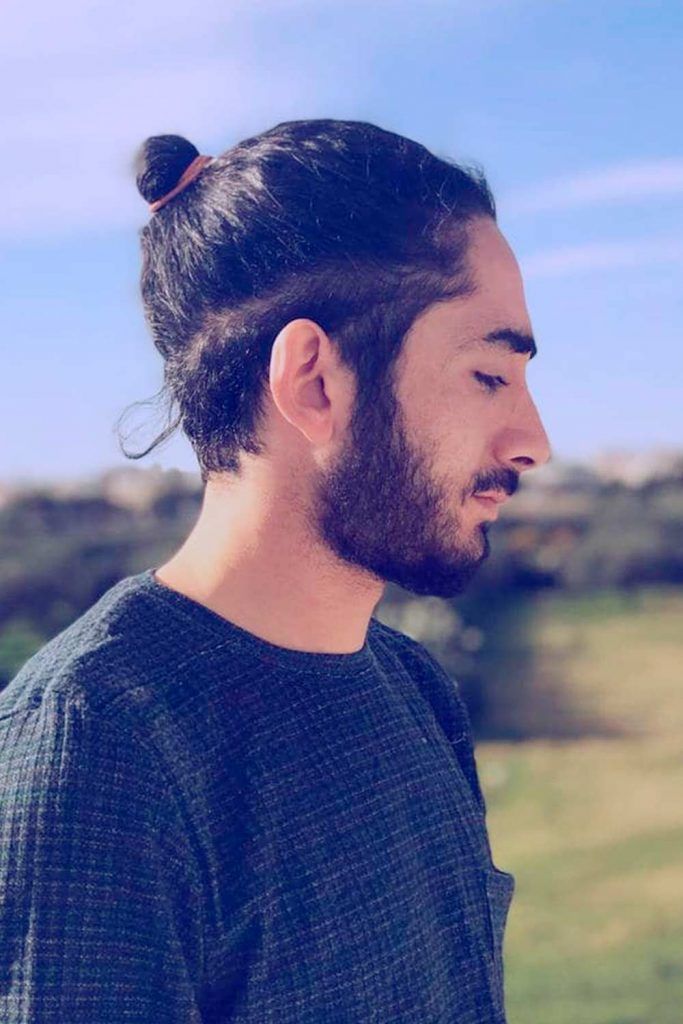 Credit photo: instagram.com/_aymenko
Hipsters do have their own way to wear a samurai hair bun! Make sure your bun is loose and your beard is well-groomed to follow their path.
Samurai Man Bun With Braid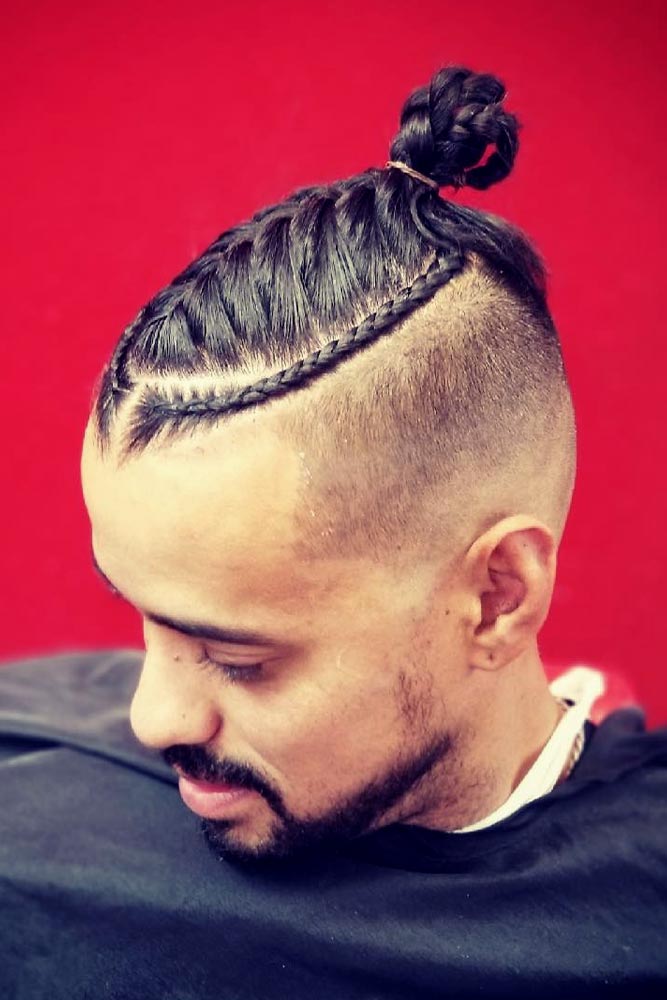 Credit photo: instagram.com/benjamin_button23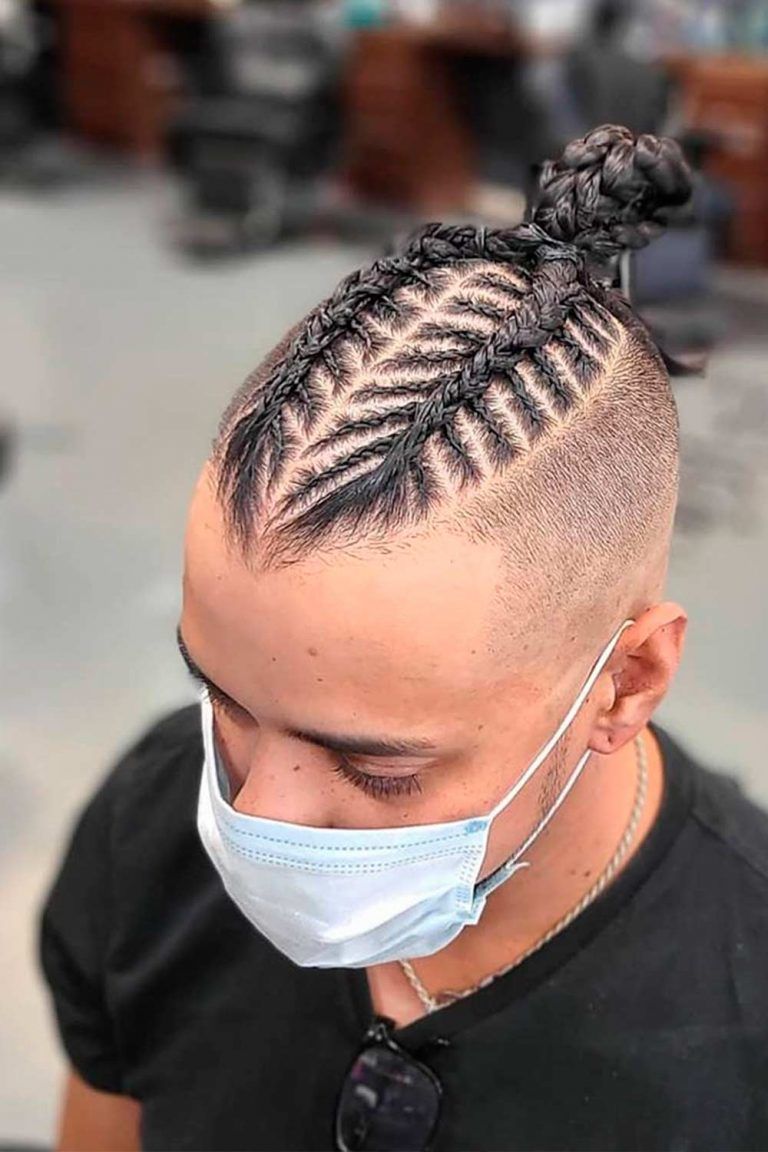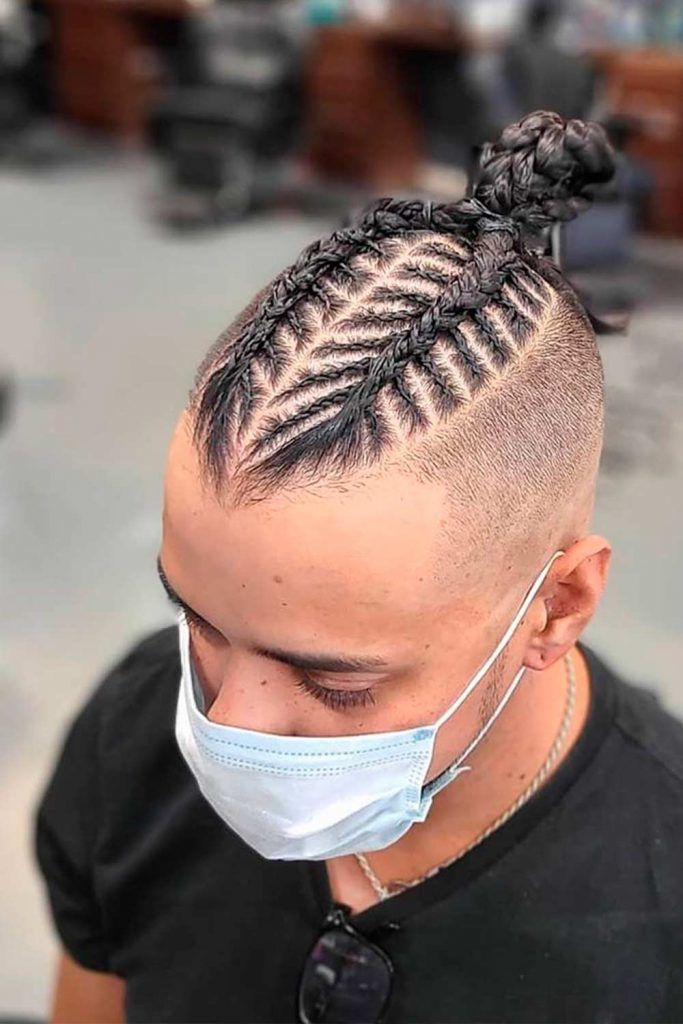 Credit photo: instagram.com/benjamin_button23
Meet a hairstyle that has survived through thousands of years of men's fashion history to show itself to today's world. The braided top is what keeps the clean line between modernity and initial chonmage hairstyle. Bottom line? It slays.
Cosplay Samurai Hairstyle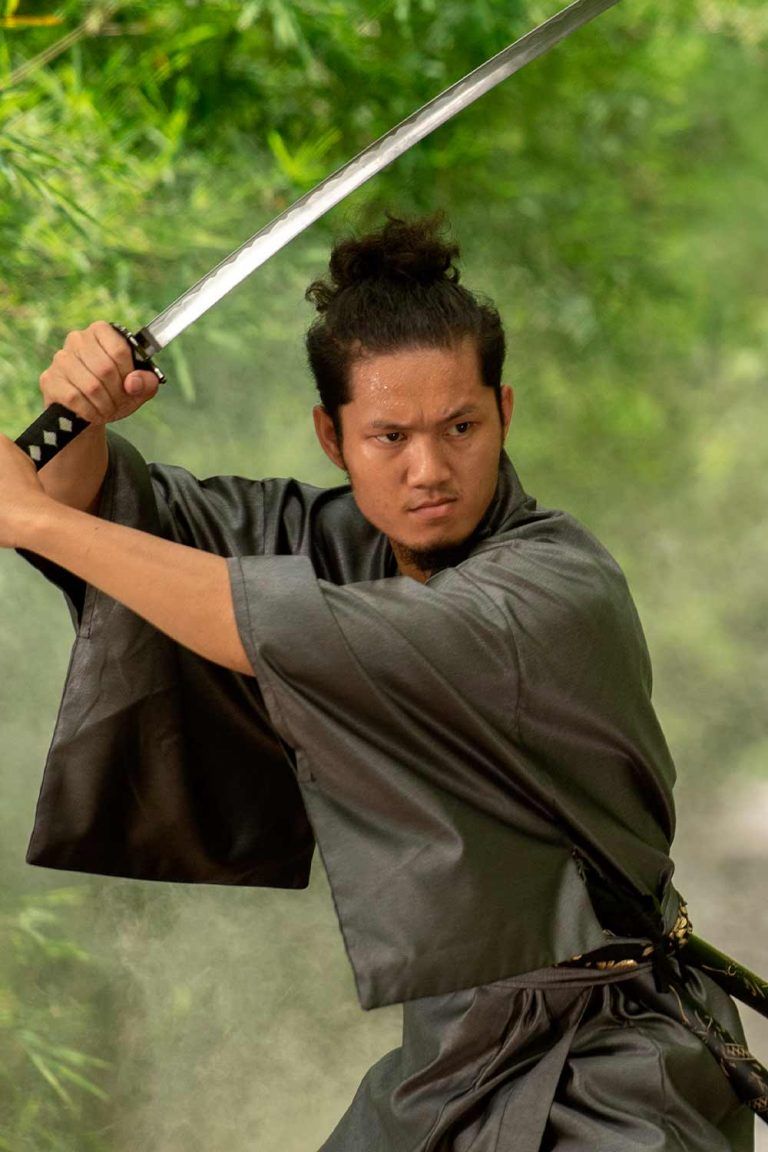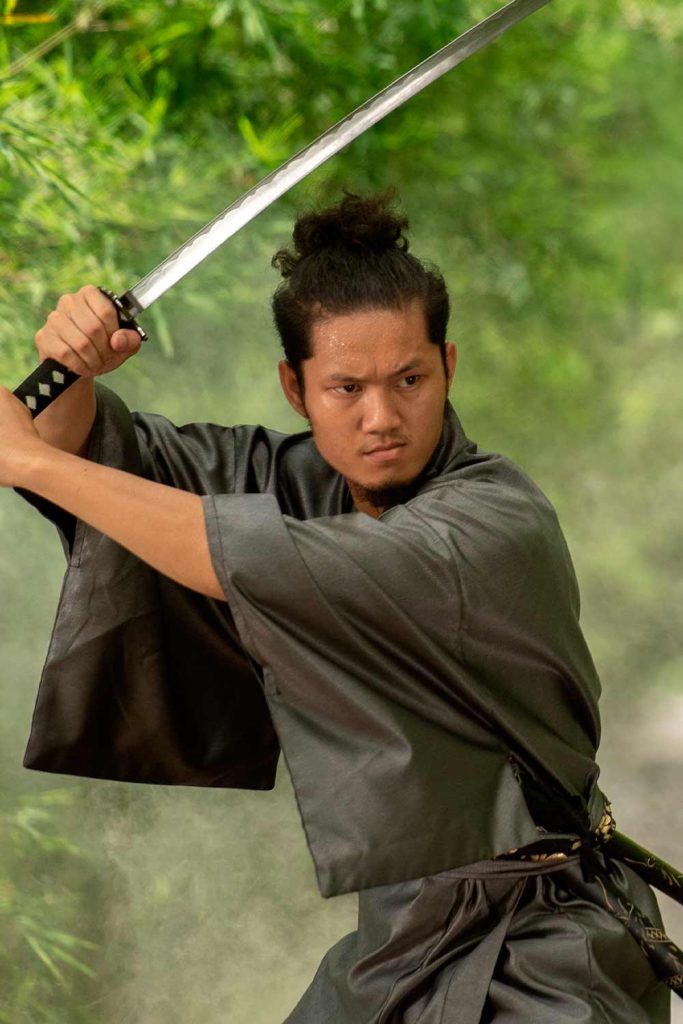 Why don't show up at Comic-Con with a crazy samurai Jack hair look? You can not only recreate the timeless character's hairstyle but also show a creative side of samurai styles.
Half-Knot Style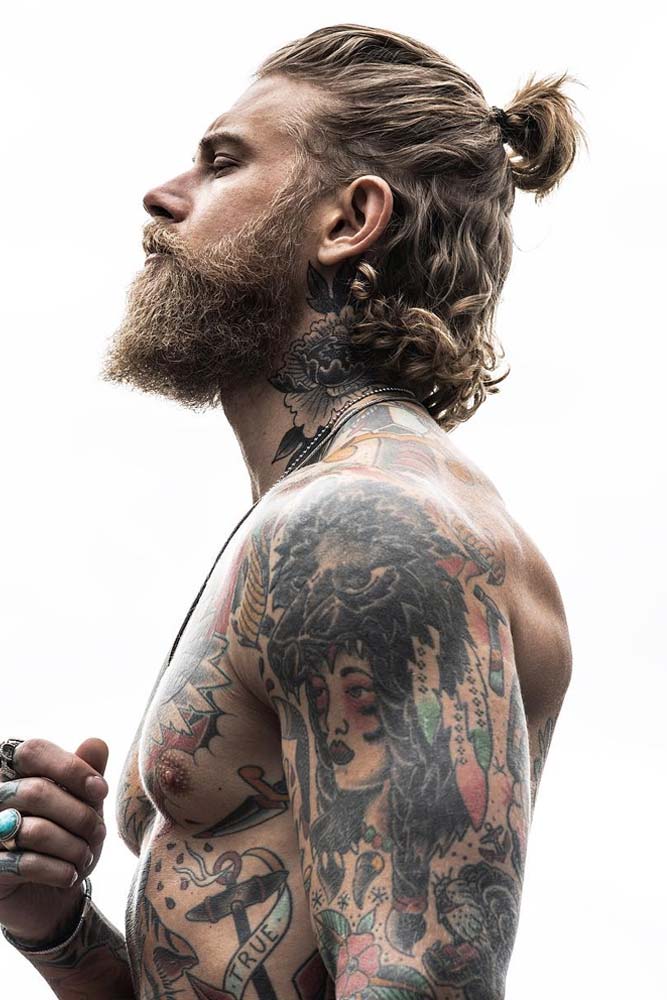 Credit photo: instagram.com/spizoiky
Though samurai facial hair was more of a mustache than a beard, you can play by your own rules today. Here, for example, a short knot looks ravishing with a thick beard.
Shoulder Length Samurai Style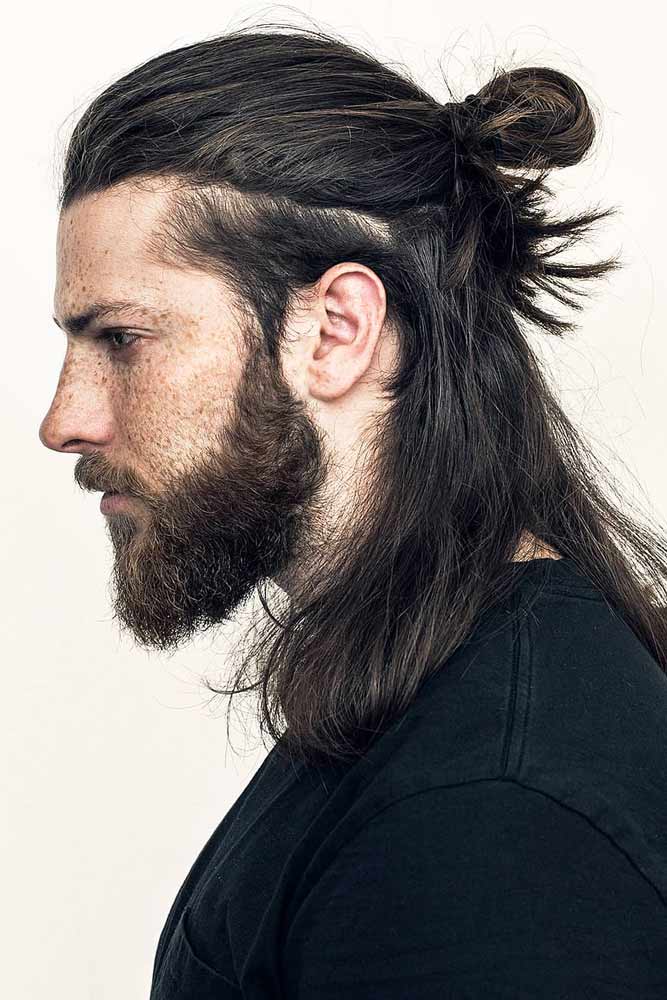 Credit photo: instagram.com/lanedorsey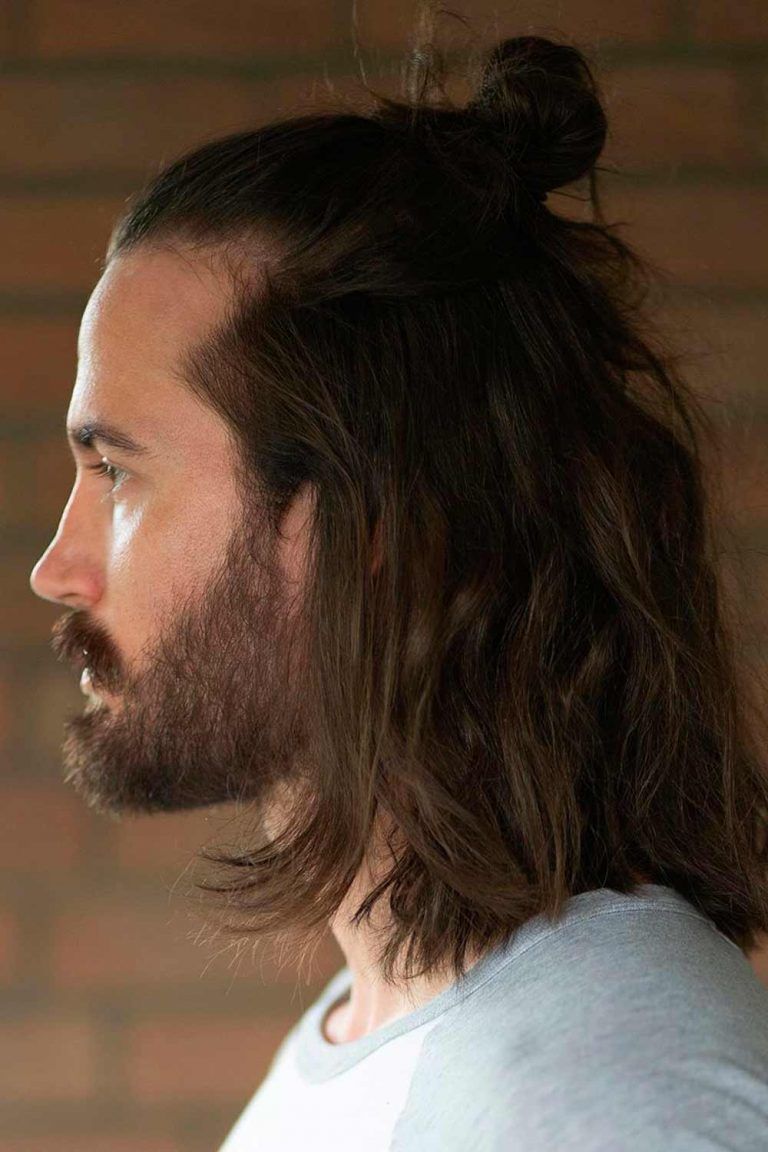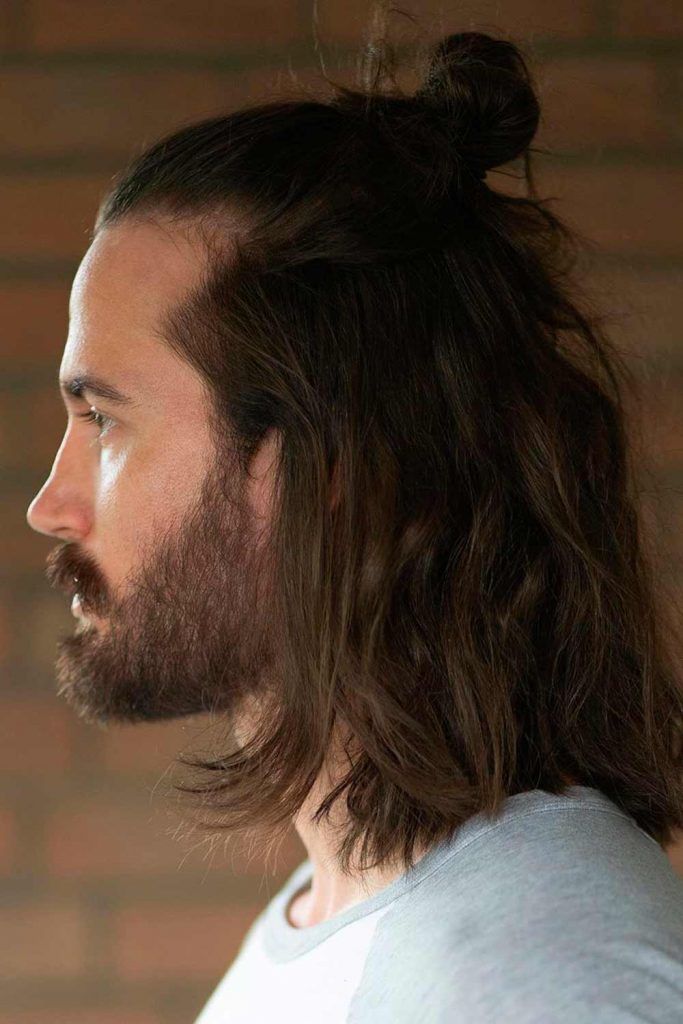 Credit photo: instagram.com/finn.brock
Here comes a perfect example of the modernized samurai hairstyle: the hair is relatively long, the sides are tapered, and the top portion turns into a knot. Wondering when to wear such a style? Whenever you want; it can adapt to all occasions.
Messy Samurai Ponytail
What separates a simple ponytail from a Samurai hairstyle? Well-trimmed, edgy mustache and shaved or tapered sides are keys.
Half Bun With Long Undercut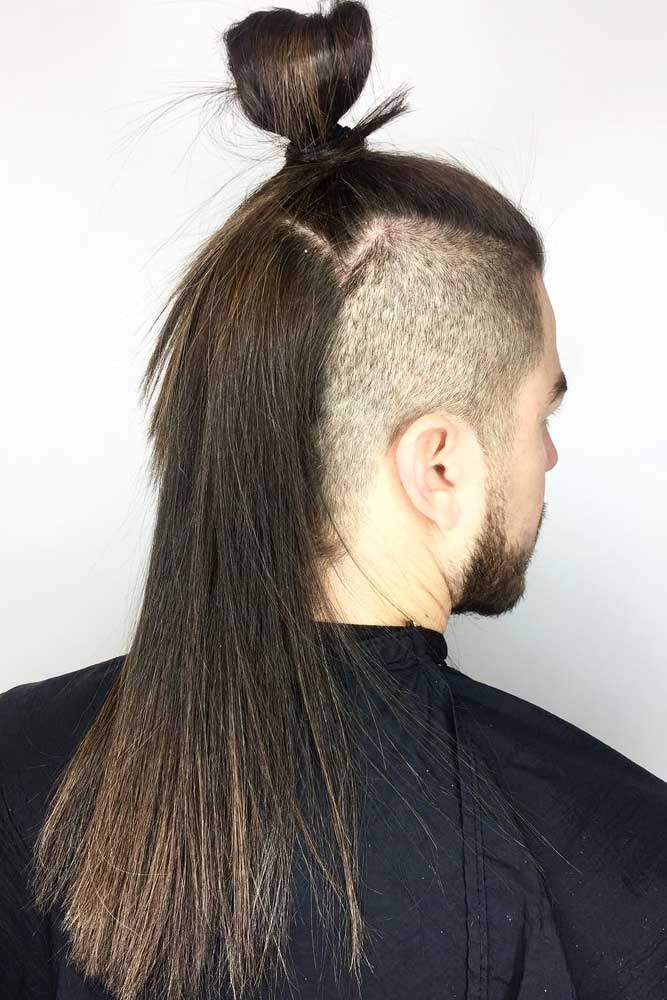 Credit photo: instagram.com/brysonblonde
Those who are into the original structure of the samurai hair cut should give life to this idea at least once in a lifetime. Of course, it will take some time to grow out such a mane. Still, the result is more than just worth it.
Sleek Bun Hairstyle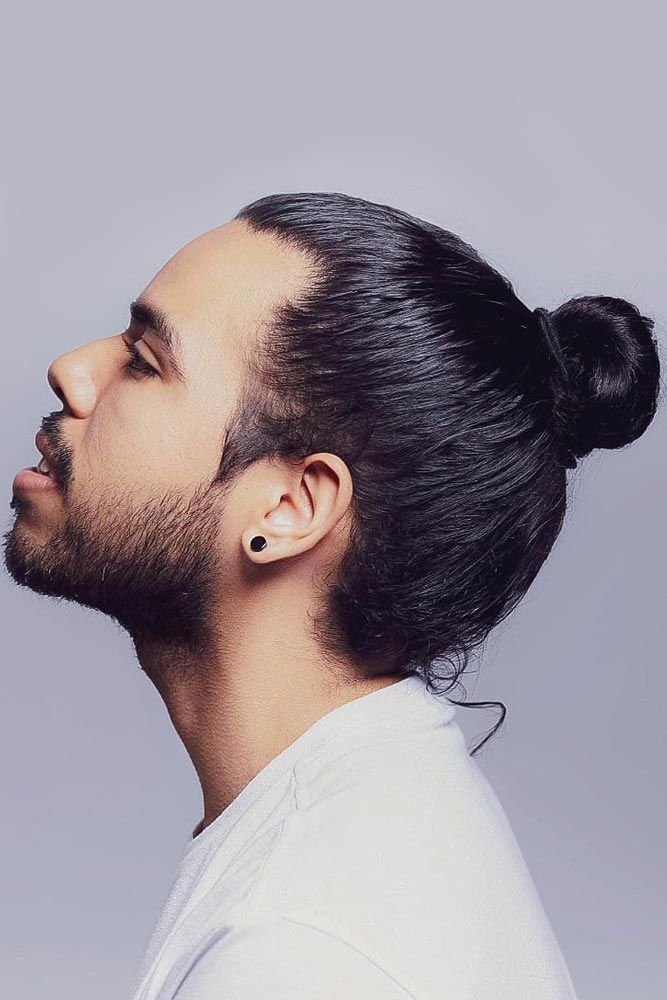 Credit photo: instagram.com/mikefpai
Why don't you add some sleekness to Samurai hair knots? Some semi-shine hair gel throughout your locks will do just great to make the hairdo sophisticated.
Top Knot With Bald Fade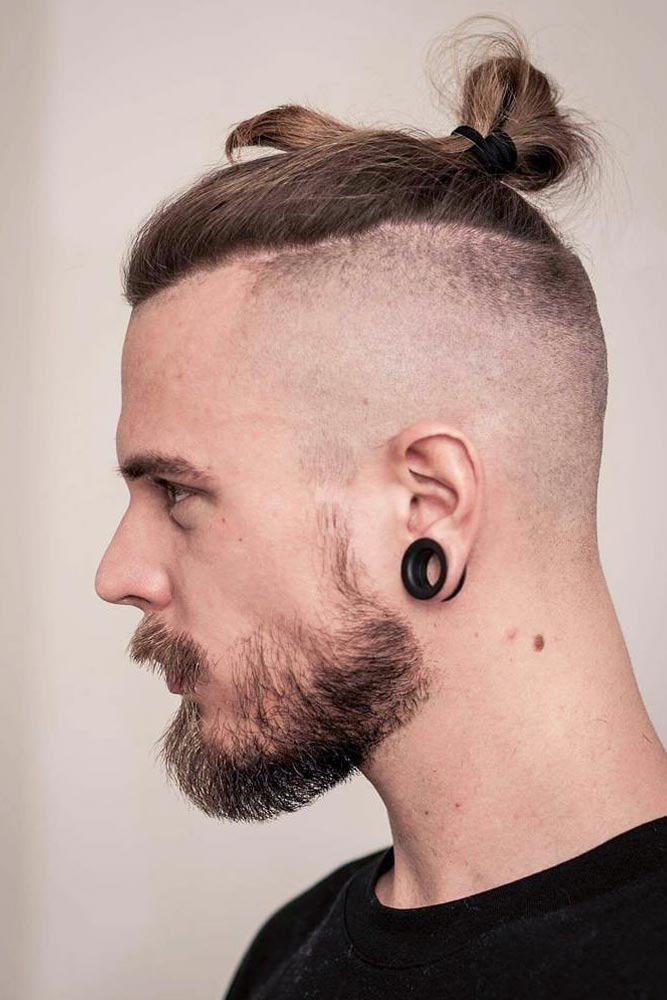 Credit photo: instagram.com/urednistvo.pricesk.robert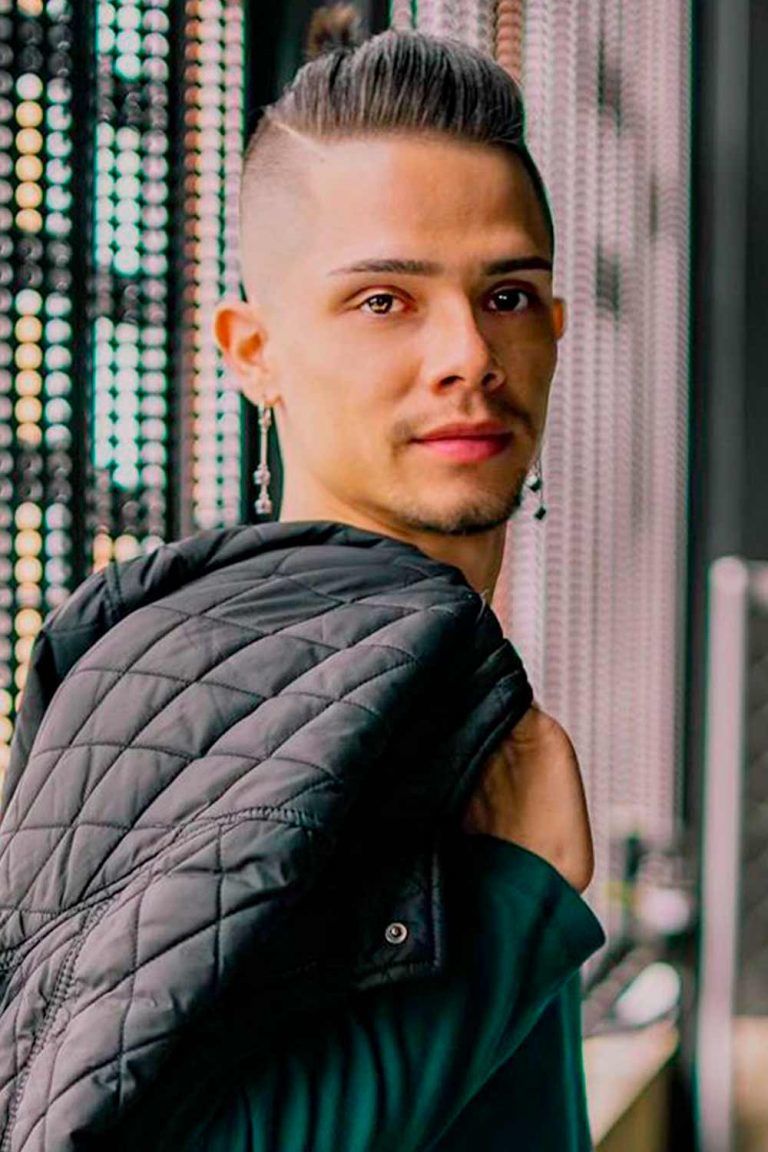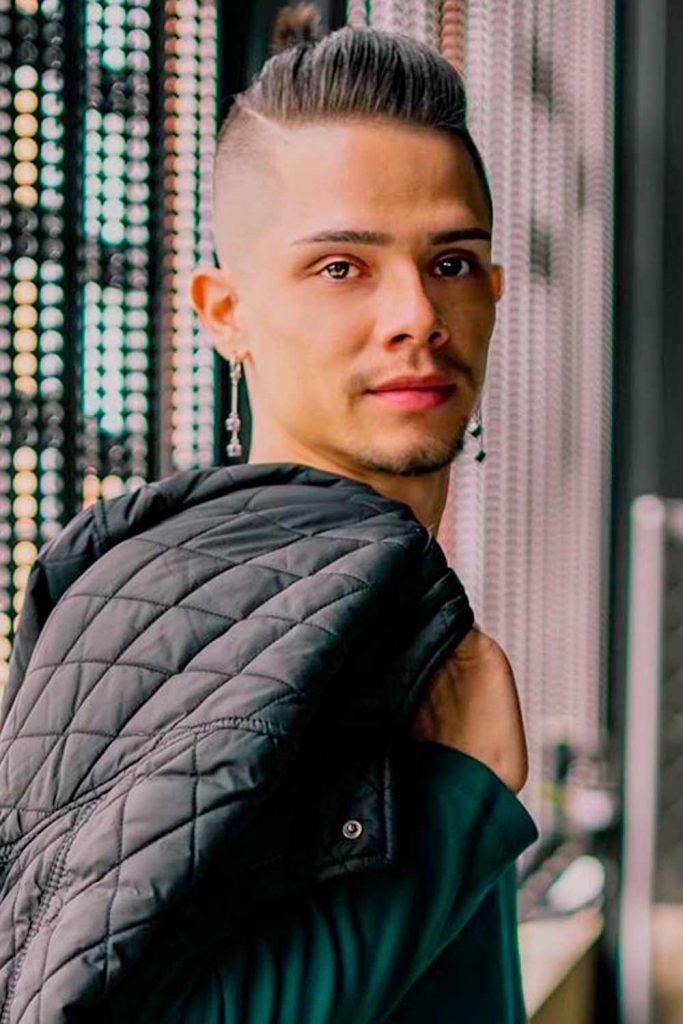 Credit photo: instagram.com/assaay
A fade is the best match to samurai's look, especially when it's clean and high, as it keeps the top defined and puts it in the spotlight.
Sleek Faded Top Knot
Another staggering top knot finished with a fade. This time, the top is sleek and well-gelled, which makes the whole look appropriate not only for casual but also for official wear.
Man Bun With Skin Fade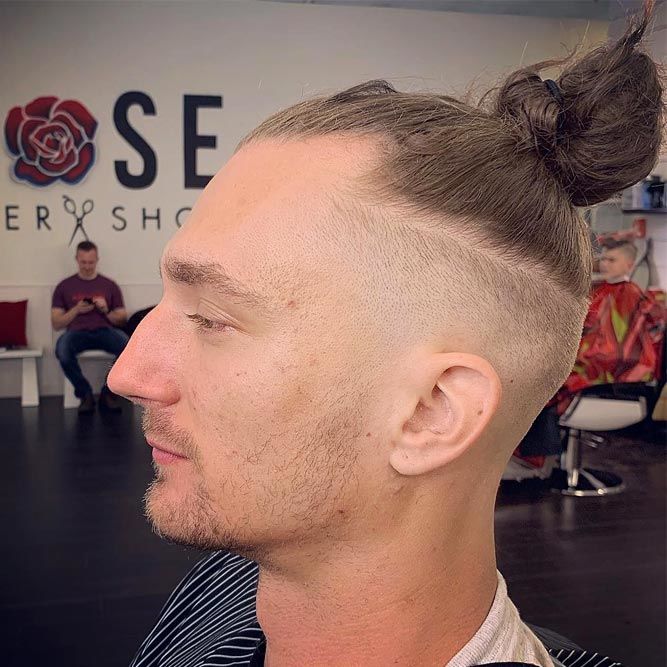 Credit photo: instagram.com/cutbyalex
Besides bringing a great visual impact, a Samurai man bun can also make a wearer feel comfortable with his hair on hot summer days.
Low Fade Samurai Hairstyle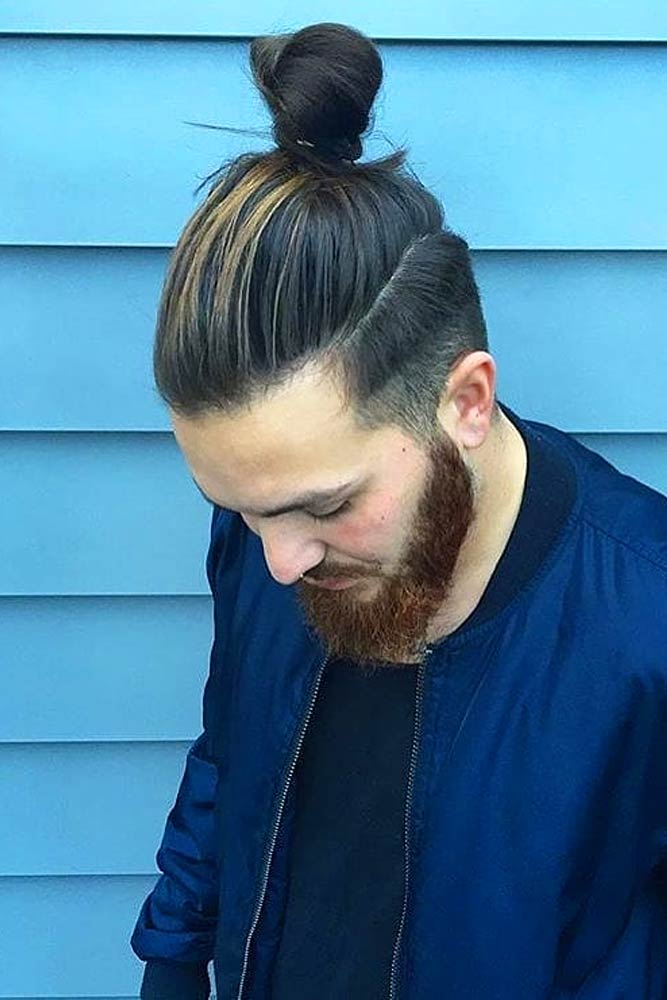 Credit photo: instagram.com/bunhairmen
A hairier but still so virile Samurai knot. Though the fade is pretty low here, it forms a very harmonic duo with a dense beard.
Messy Bun With Disconnected Undercut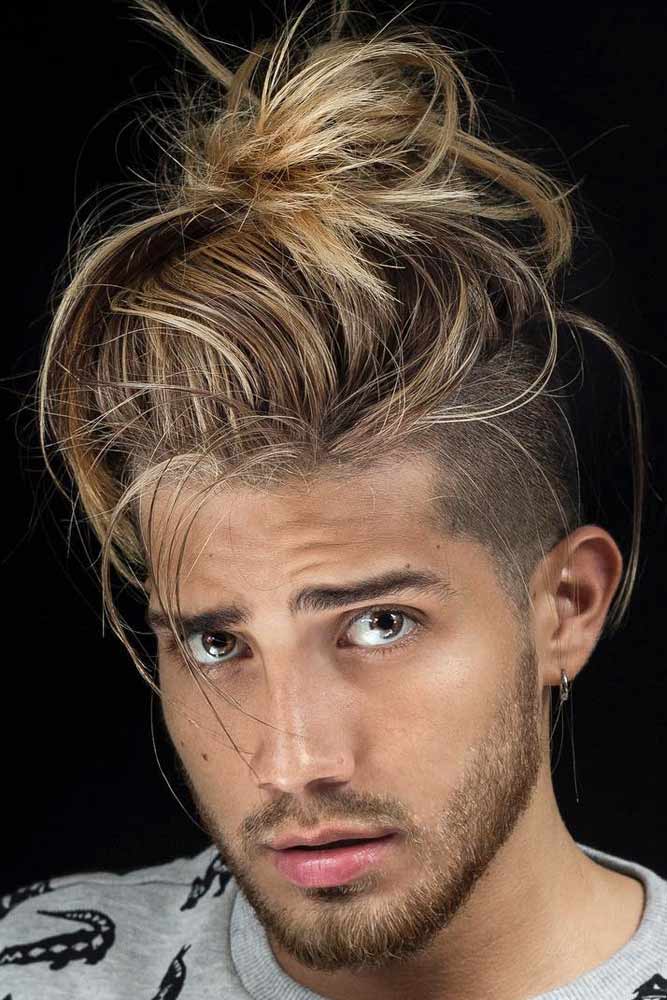 Credit photo: instagram.com/oliver.tv
An undercut is a nice canvas to styling creativity. And when you need a bulky twist with a carefree feel, nothing will work better than a tousled knot on a disconnected undercut.
Man Bun With Beard Style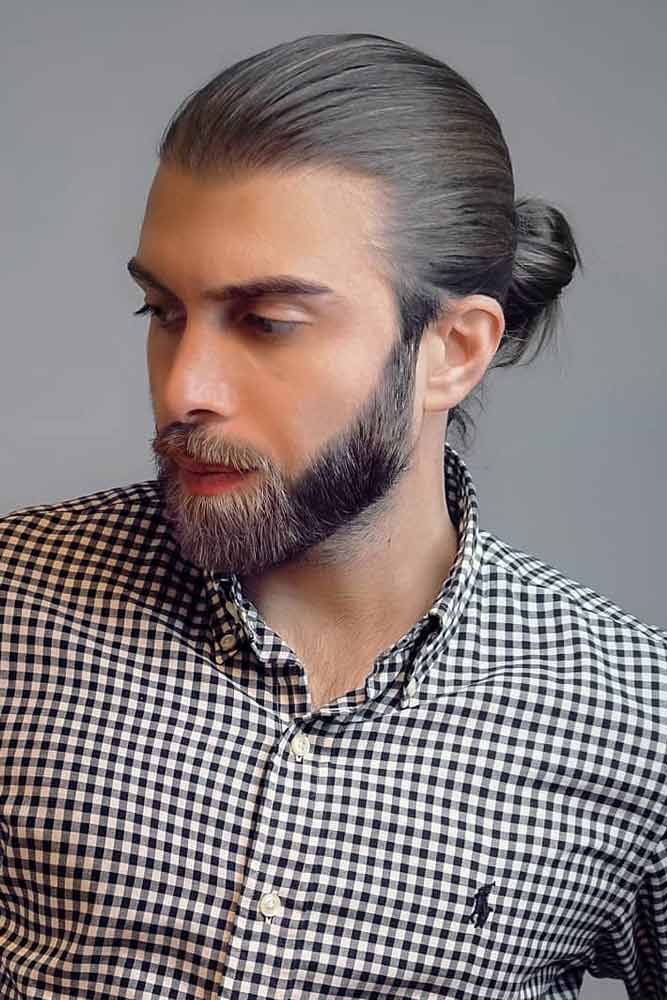 Credit photo: instagram.com/engiin.x
Men's long hair
is unpredictable; one day it's messy, and then it's sleek and fancy. How do you like this versatility? When a special event is just around the corner, you can simply tame your mane with a pomade. Needless to say, an outlined beard will be an awesome finish.
Faded & Messy Top Knot
Wondering how the king of perfect casual hairstyles looks like? Take a bow before this pic satisfies your curiosity! Messy texture, faded sides, stubble: these are three elements to nail wearing casual Samurai knots.
Top Knot With Shaved Sides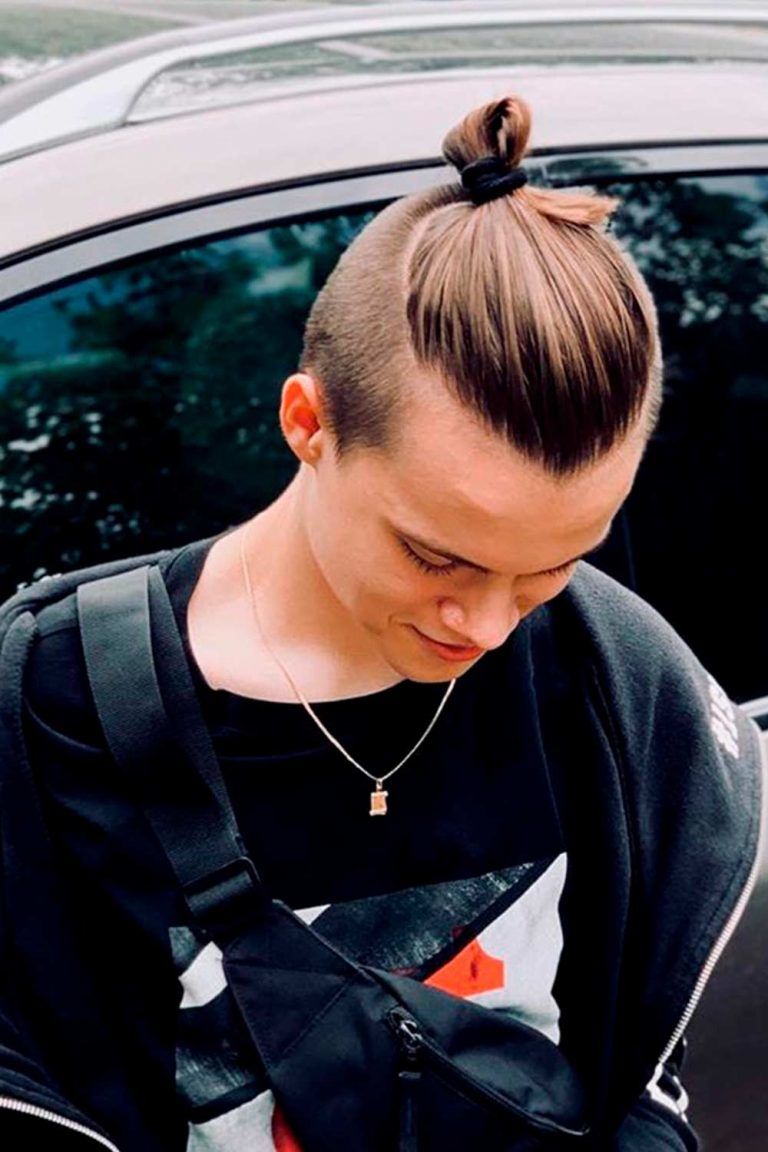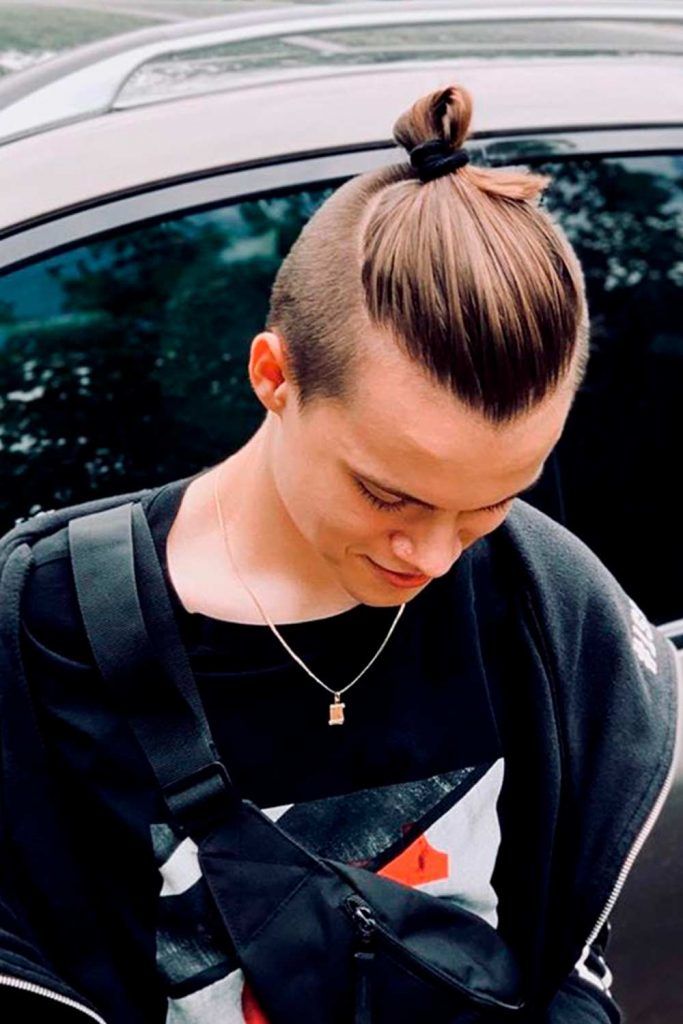 Credit photo: instagram.com/_kevsayo_
If you prefer something more abrupt and dramatic than fades, you can just shave off those sides! Although they won't have that smooth and clean transition, they will give your knot a classy spunky finish.
High Bun With Shaved Temples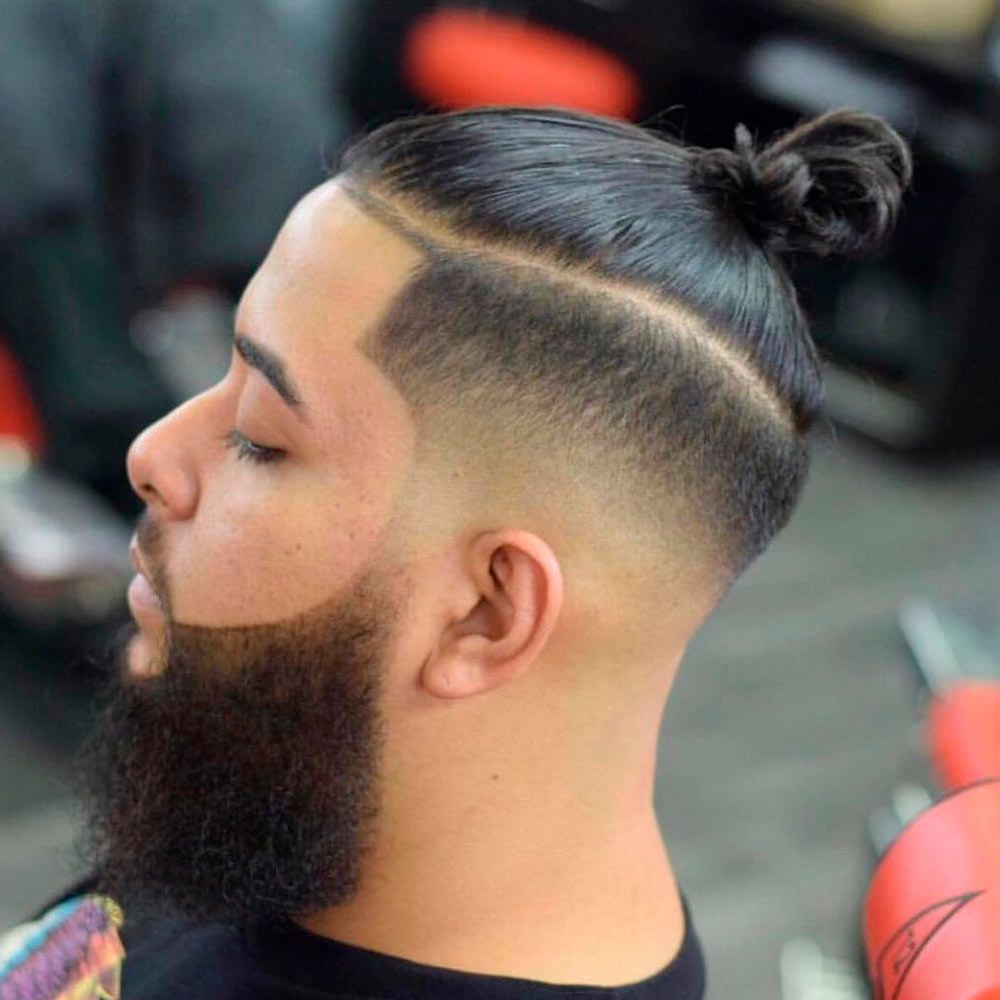 Credit photo: instagram.com/dynasty_barbers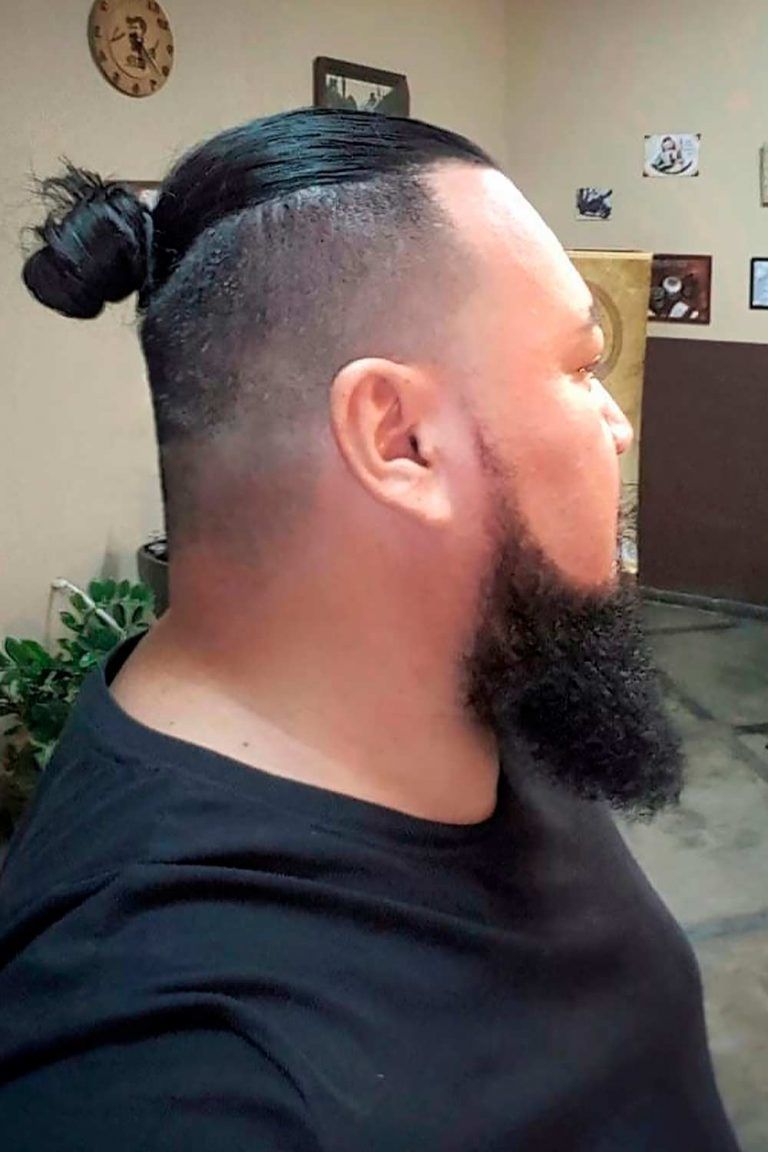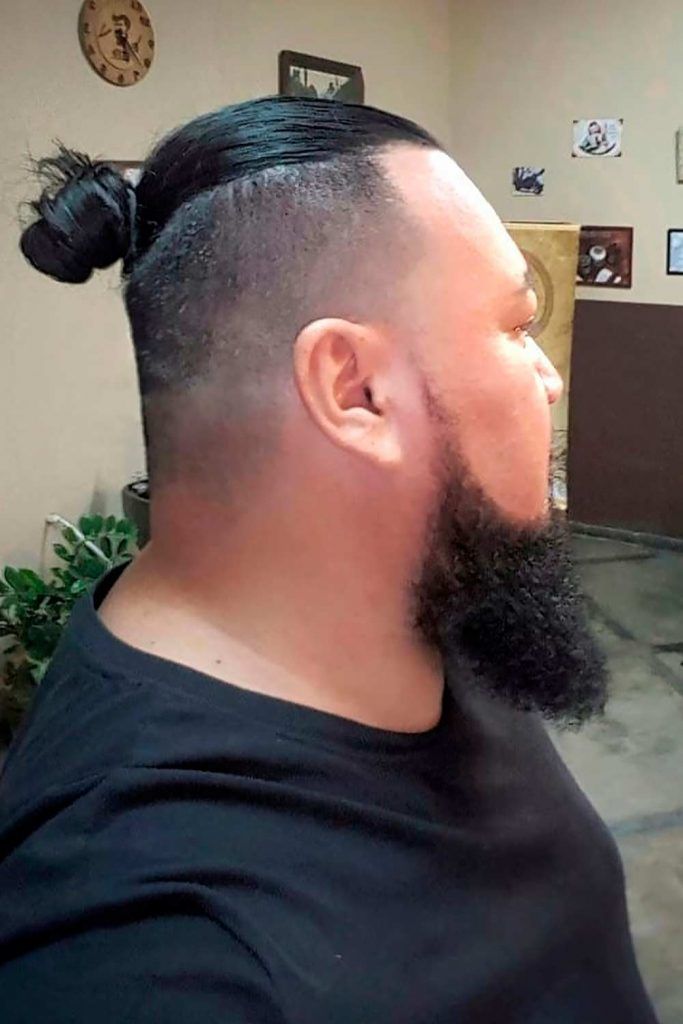 Credit photo: instagram.com/roodrigodiogo
There are various ways to play around with the shaved portion. Those who prefer to keep their hair thick and voluminous can try shaving off only the area around the temples. In this way, you can nicely separate the bun from the bottom while still keeping it full.
Samurai hairstyles have gone through many generations to finally become a trend in men's fashion. Today, you can wear it for all occasions possible, adjusting the length of your top and experimenting with fades and shaves. If you feel like your current style needs a manly feel, the ideas you've seen here are a great start to make it fit your inner warrior.
FAQ: Samurai Hair
What is the samurai hairstyle called?
The chonmage haircut is a form of traditional Japanese topknot. It is worn by men and most usually associated with the Samurai and, more recently, with sumo wrestlers.
Why did samurai have long hair?
This hairdo was designed to keep the samurai helmet, called kabuto, in place during fights. The helmet's tight fit is possible due to the shaved pate. When the samurai wore the helmet, he would not get too hot on his head because he had less hair.
What is a samurai bun?
The samurai hairstyle is a man bun variation inspired by Japan's talented and ferocious warriors. The hair at the top of your head is gathered into a tight bun on the back of your crown in the classic samurai bun.