Selena Gomez Hair: Iconic Cuts, Styles, And Color Transformations
Even if there are people who haven't heard about Selena Gomez, there is no woman who doesn't dream to have Selena Gomez hair. As one of the most popular role models for modern girls, Sel always slays cameras with inspiring and enviable hairstyles. So why don't take them as the source of your own style inspiration?
We've seen many hair transformations of the star, and the only thing we can conclude about her image is that she knows how to get the most out of her texture, face shape, and appearance in general. You're going to discover some pics of her most worth-attention looks. Who knows, maybe she will inspire you for your own style experiments?
Main photo by Tinseltown/Shutterstock
Middle Parted Wavy Lob
Source: Tinseltown/Shutterstock
Here Selena shows up with a simple but chic middle parted lob. The front tresses are slightly waved to give a little framing touch to her cheeks and the parting allows regulating the framing effect. While some women consider their round face to be a flaw, Sel benefits from it with a trendy cut!
Straight Blunt Lob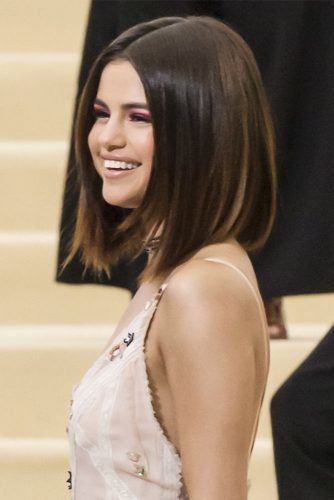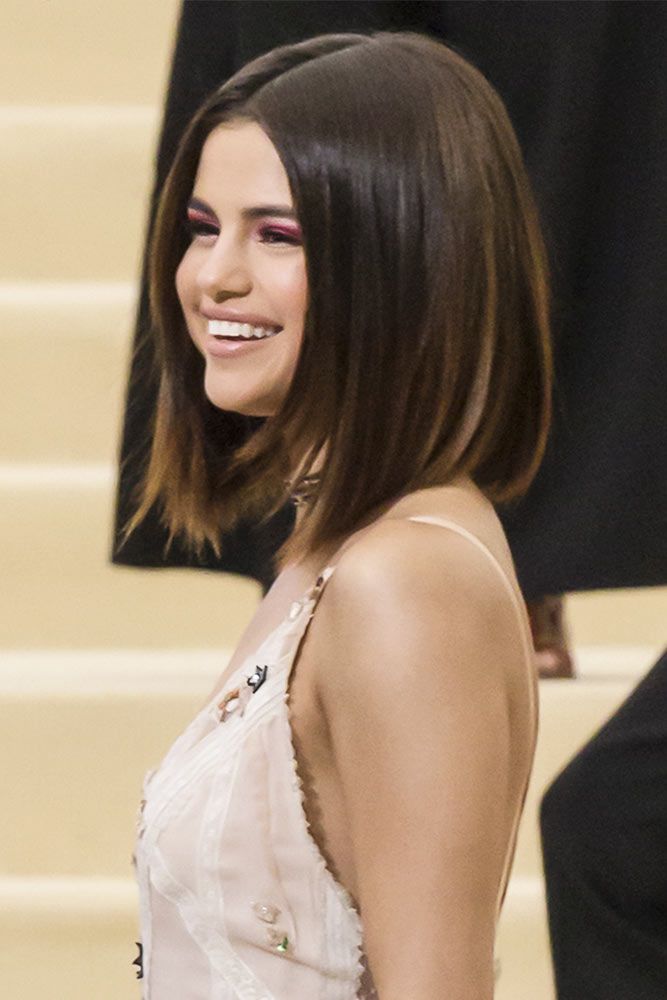 Source: Ovidiu Hrubaru/Shutterstock
Meet another Selena Gomez short hair idea that exemplifies striking simplicity. This time, Sel decided to focus on the perfectly sleek and even texture of her lob, keeping up with her favorite middle part. Though the blunt cut features the same length all over the head, its curving ends add a lot of charm to the simple style.
Side Parted Lob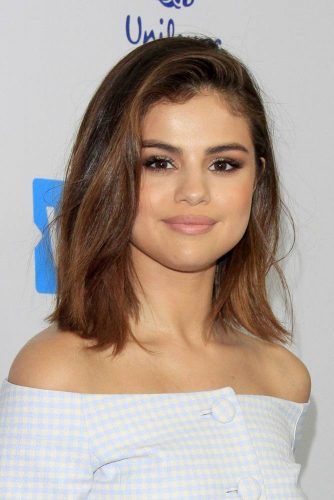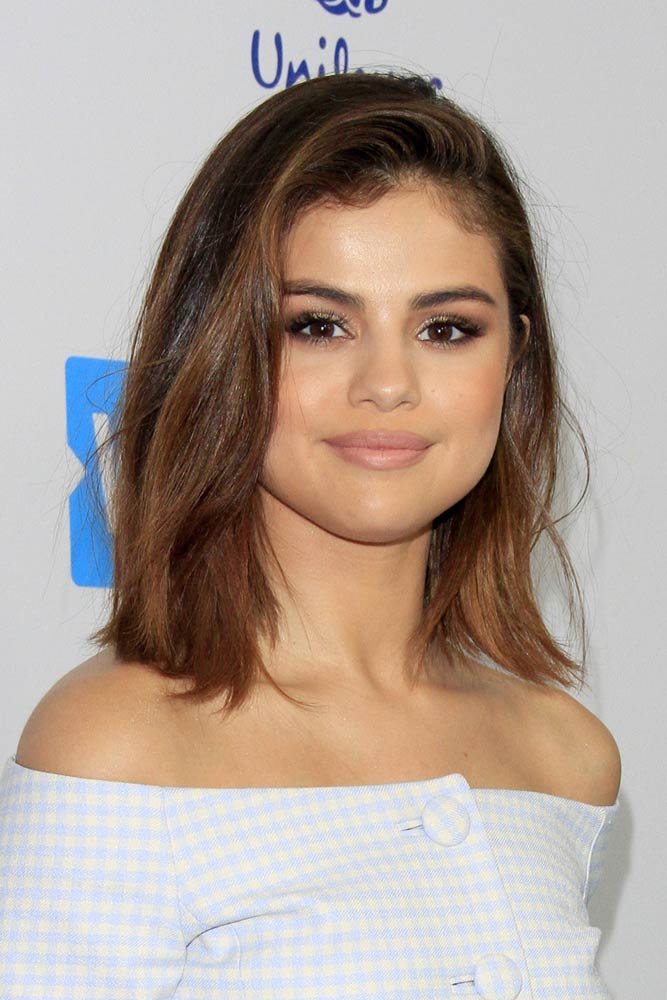 Source: Kathy Hutchins/Shutterstock
When all those tons of makeup and complicated hairdos know no limits, Sel prefers to appear in public with her natural hair texture. Here she amazes cameras with a sophisticated minimalist look that brings a sense of naturalness and a little change: she stepped out of her comfort zone and went for a more accentuated parting.
Voluminous Side Parted Blonde Lob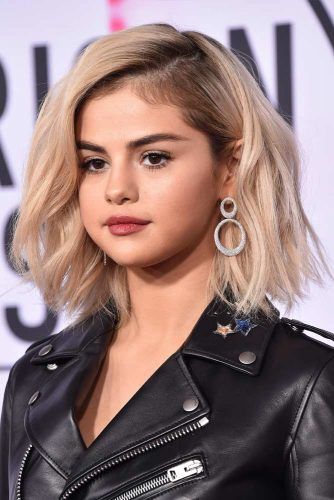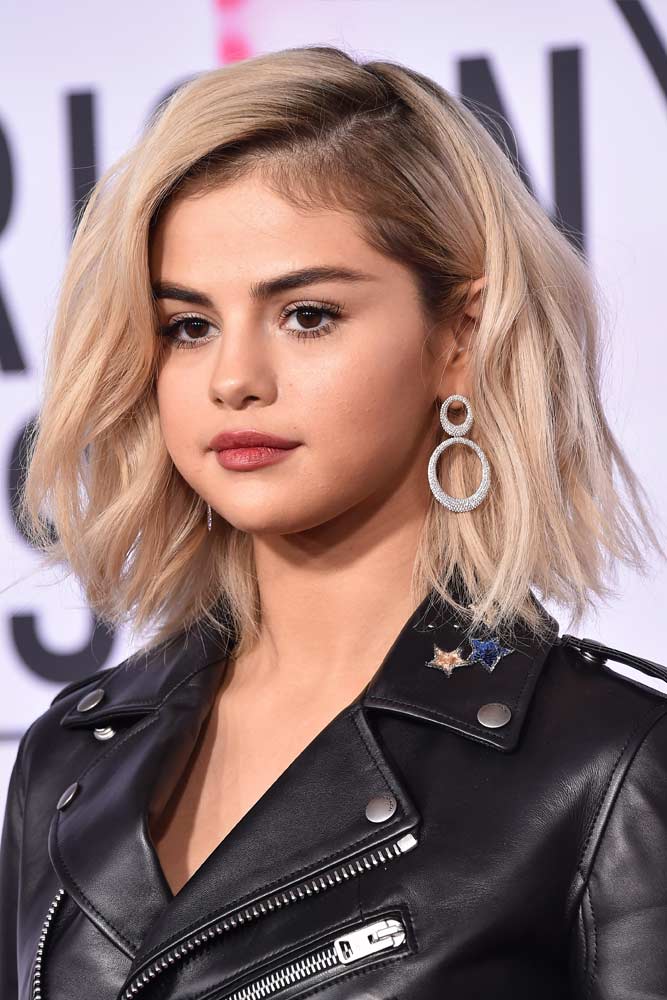 Source: DFree/Shutterstock
This Selena Gomez hair color is probably the boldest move that she has ever done! One day she rocks a natural look, and then she lets experiments do the talking. Needless to say, her eye-catching blonde color is accompanied by a messy side part which brings tons of volume.
Side Parted Long Hair With Wavy Ends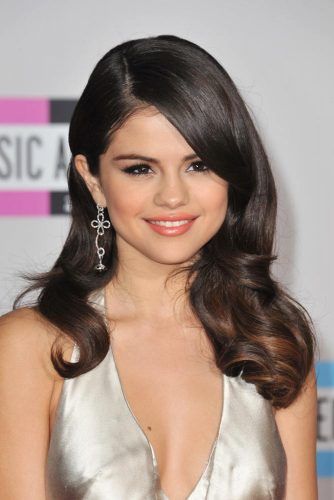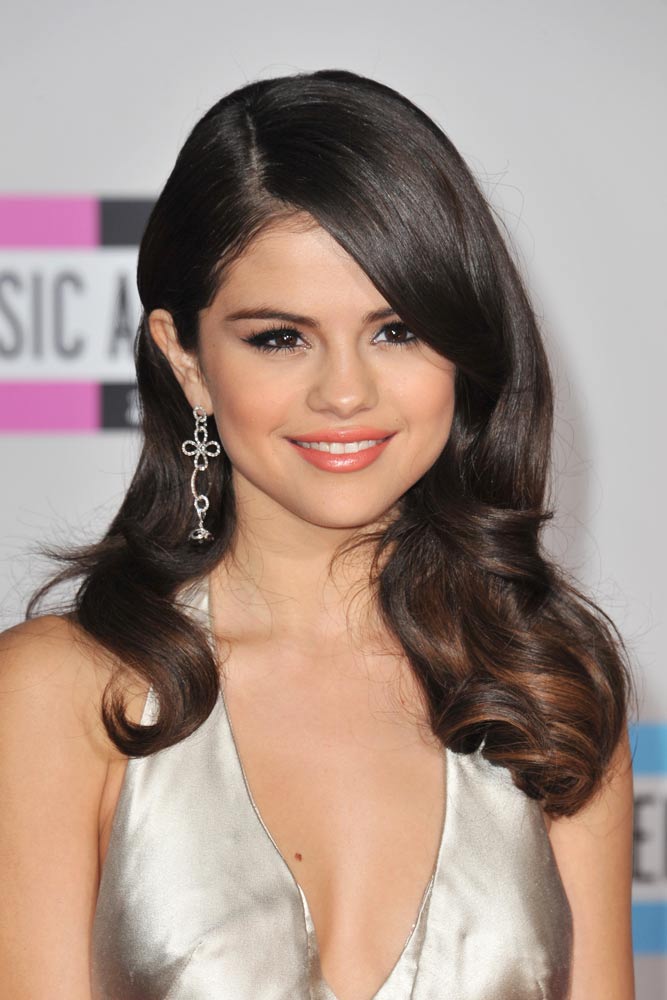 Source: Featureflash Photo Agency/Shutterstock
When we look at Selena Gomez long hair, we realize how much she has changed. Another thing that isn't hard to notice is her unbelievably dense and beautiful hair texture revealed by an elegant wavy hairdo styled to the side. The heavy portion gently hits her forehead, smoothing out her facial features.
Long, Straight & Middle Parted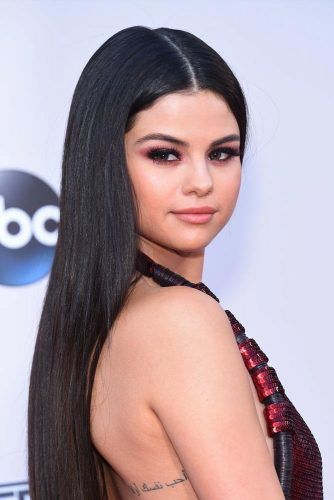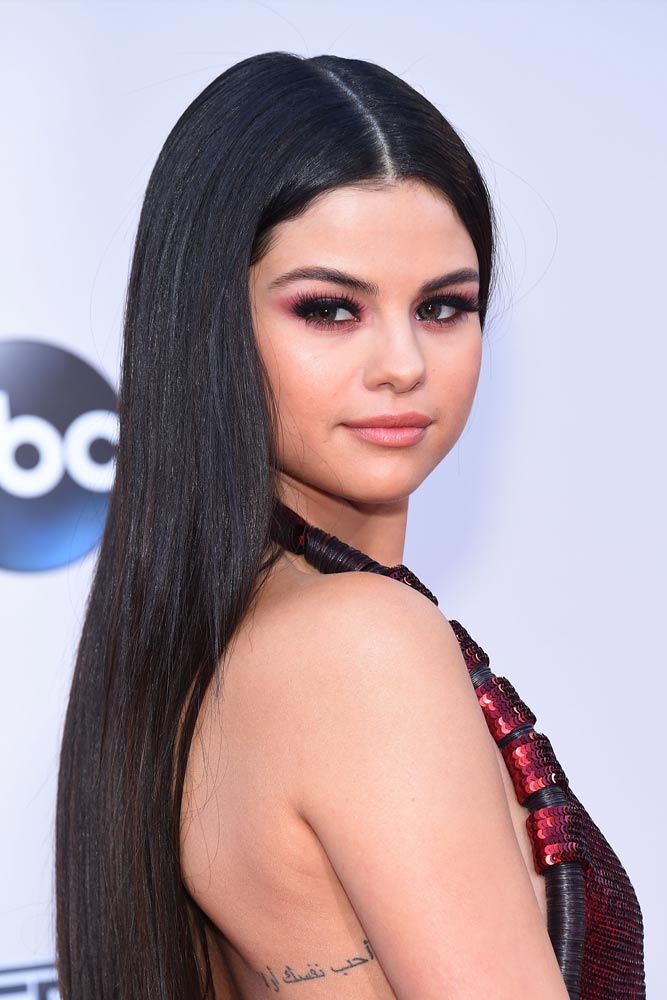 Source: DFree/Shutterstock
Yes, Selena Gomez hair 2017 is totally different than her latest looks. And if we time traveled to 2015, we'd see Sel walking down the red carpet with a spectacular, long chevelure. Again, she puts the silkiness and perfect middle part in the spotlight, proving that simplicity never fails.
Fawk Hawk Braid For Long Hair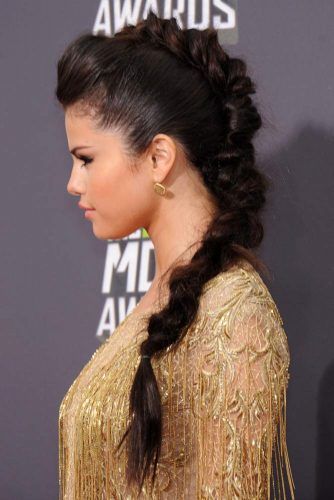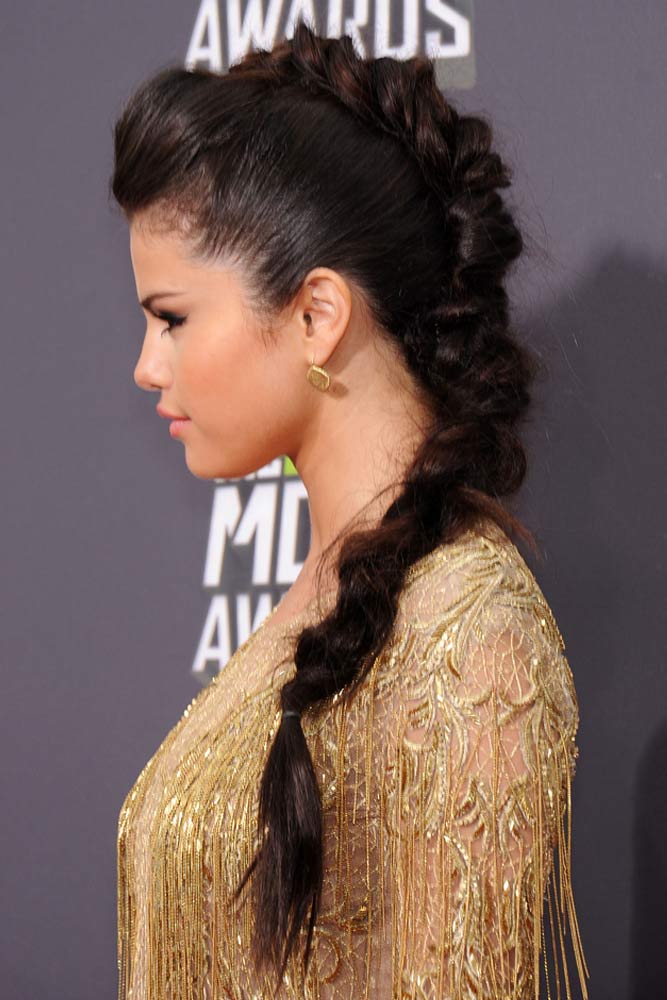 Source: DFree/Shutterstock
This hairstyle shows how professionally Selena Gomez's stylists showed off the beauty of her hair. A tight but voluminous hairstyle still gives a flattering effect to her face, yet without falling on it. The lifted crown creates a very balanced body while textured braid grabs all attention.
Half-Up Top Knot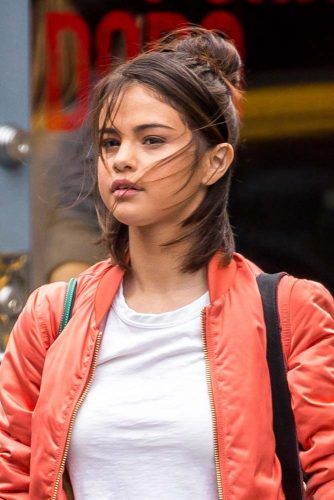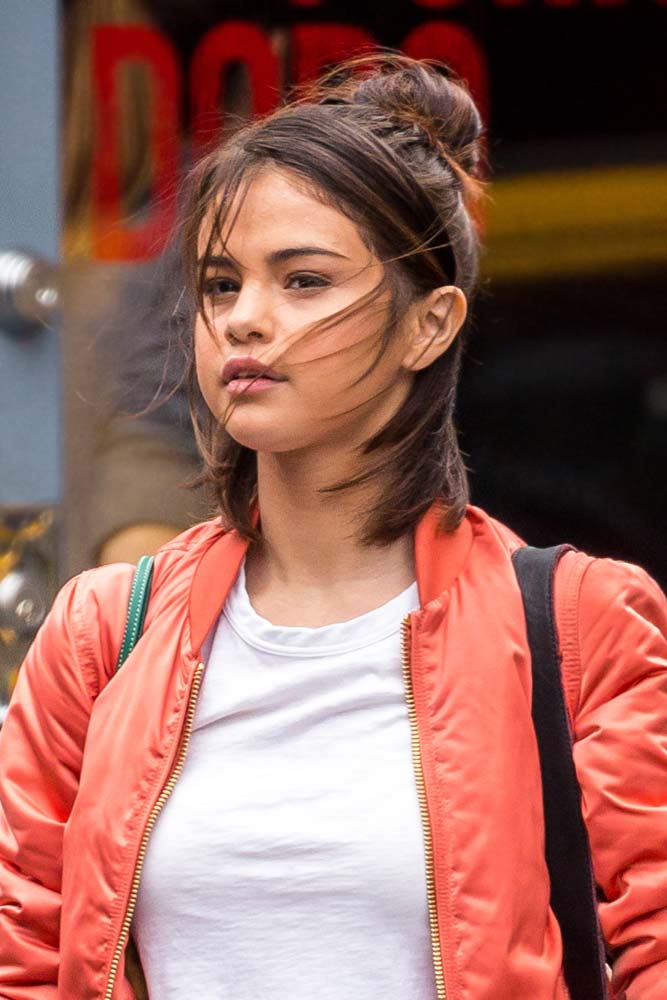 Source: Liam Goodner/Shutterstock
Let's don't forget that Selena Gomez is not a Barbie with an always-flawless hairstyle by default. She also has those footage-free lazy days! And when such moments come into her life, she asks the good-old half-up top knot for help. Admit it: she looks cute even with such a common style.
Low Messy Updo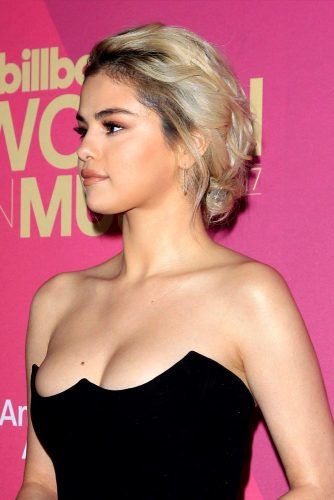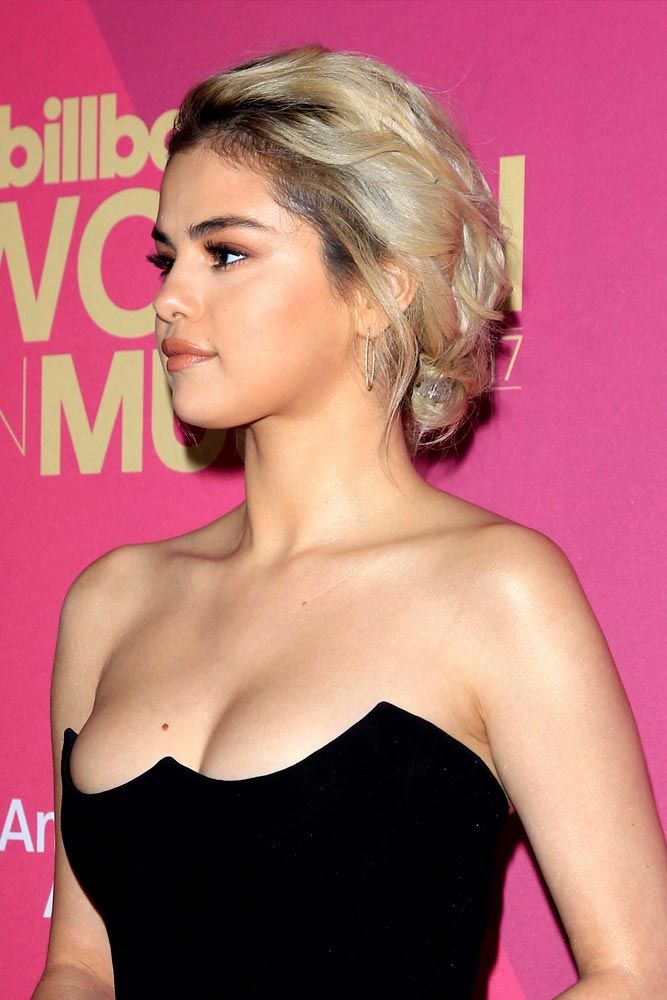 Source: Kathy Hutchins/Shutterstock
How about another breathtaking pic of Selena Gomez blonde hair? Even though now she's back to her natural color again, this change definitely was worth a try: the cool-toned blonde nicely moves through her roots, making the low messy updo even more alive and youthful.
Low Ponytail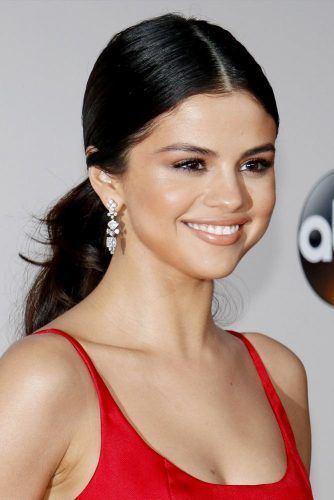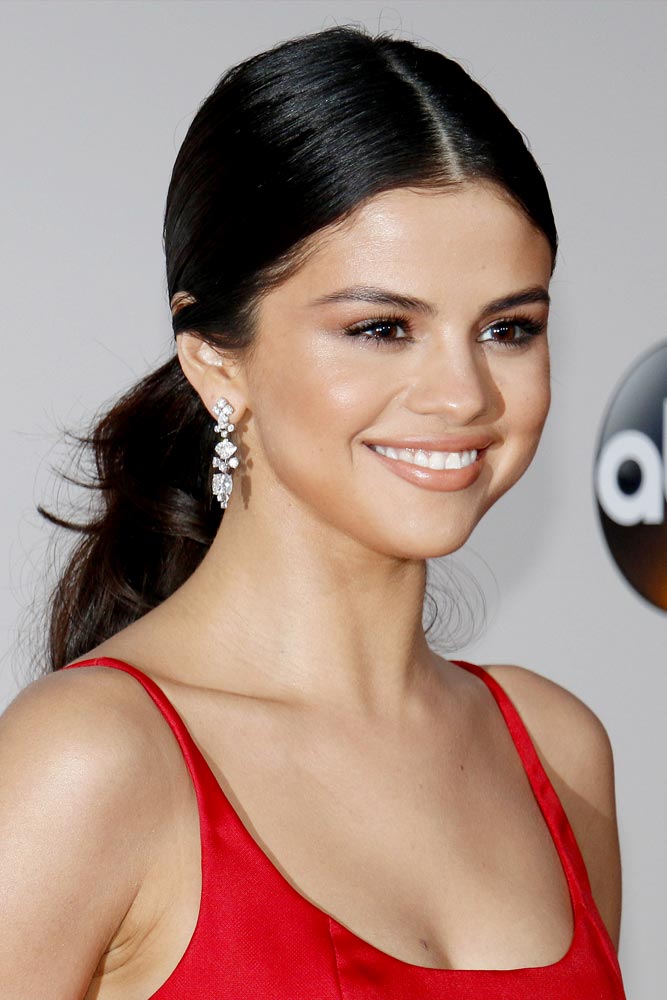 Source: Tinseltown/Shutterstock
There's nothing easier than tying a ponytail. But making it fit one's facial features isn't the easiest task. No wonder that even a straightforward ponytail looks ravishing on Sel: she created a middle part to make her face appear slimmer and thus took the style to the next level.
After seeing the most remarkable Selena Gomez hairstyles, stealing one of those is just a must! Selena's looks are always full of feminine vibes that accentuate her beautiful features. And once you follow her approach, your look will always be on point.