A middle part is something that comes naturally to some and is utterly enhanced and adopted by others. Yet, some people still fear center parting hair due to various reasons. Surely, there is no single style that will suit all equally. However, the more you learn about the intricacy of middle parting, the more positive you will get as to whether or not it is an update to consider. At times, you don't even need to cut the length to change the whole look dramatically!
Primary Reasons to Consider Center Parting Locks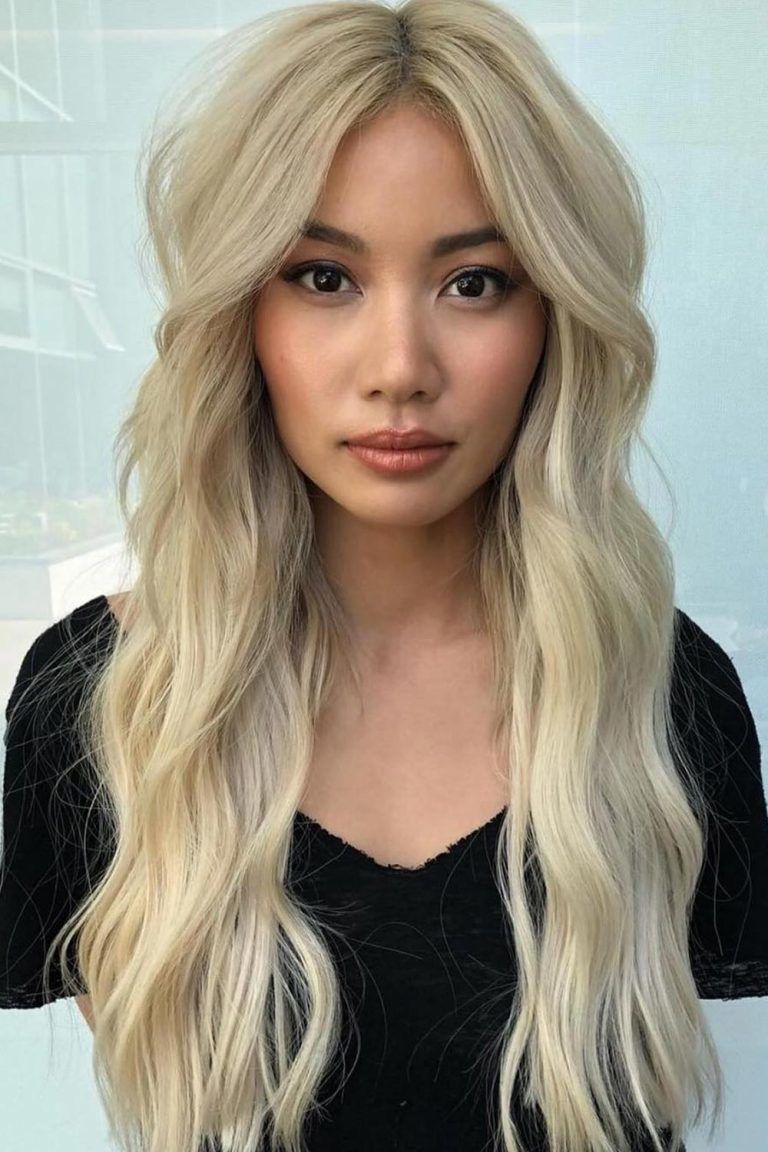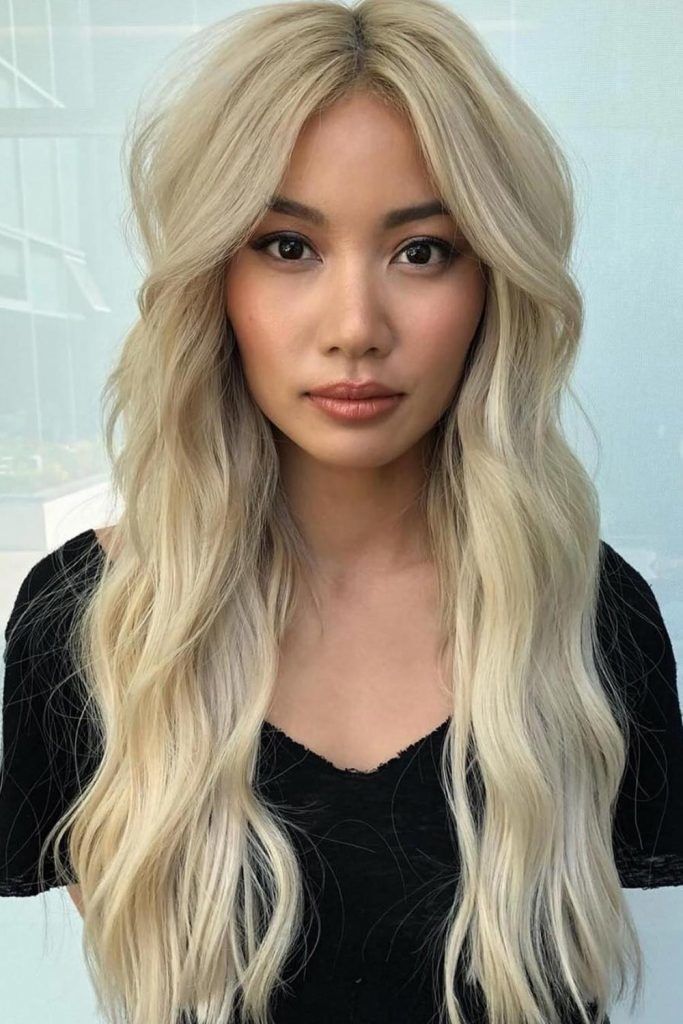 Credit photo: instagram.com/theniksters
The moment you look at all the trendy middle part hairstyles, you can't but wonder as to whether the option would suit you flawlessly. However, there is much more to the notion that meets the eye. There are primary reasons that ensure a middle part being the ultimate change booster. These are the most common ideas:
Any hair type counts – while some cuts or styles are utterly unfit for some cuts or intricate styles, a middle part isn't on the list. Despite your thick, fine or normal hair, the part can easily be integrated into every look.
The least of effort involved – it's challenging to be an ultimate pro at everything considered fashion and beauty routines. Nevertheless, with a middle hair part, you shouldn't be worried. No matter your styling skills, you can manage this one for sure!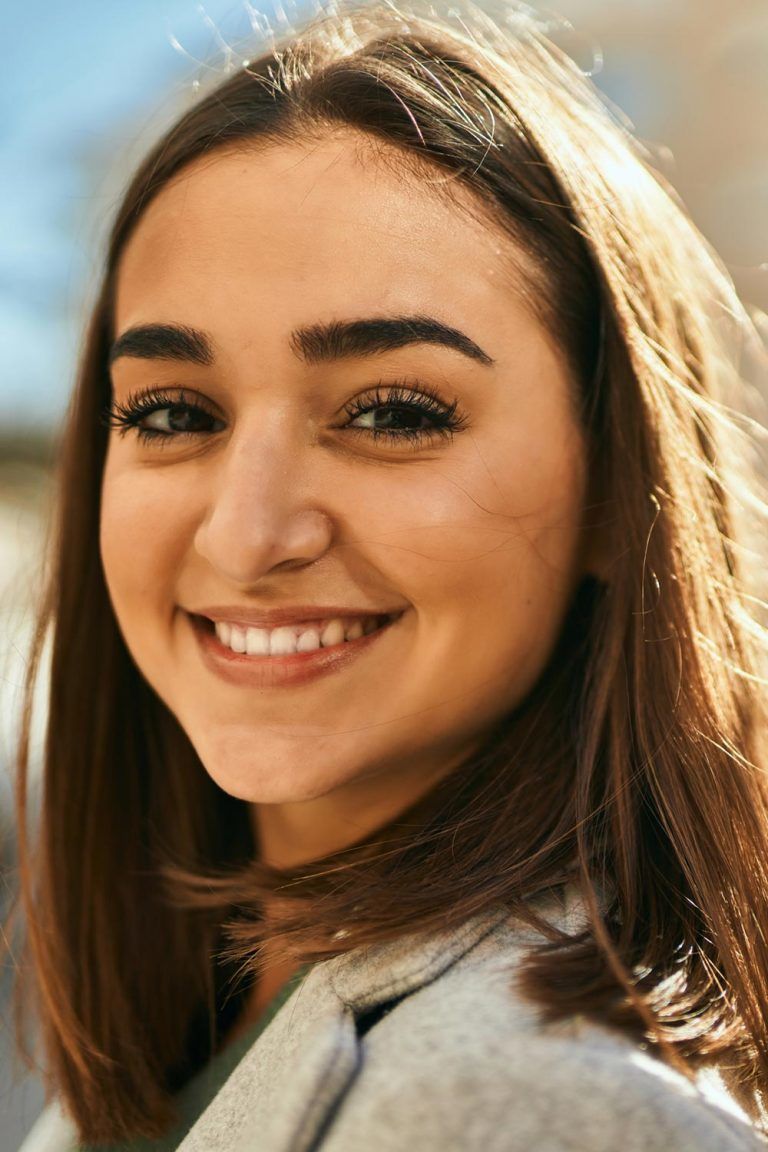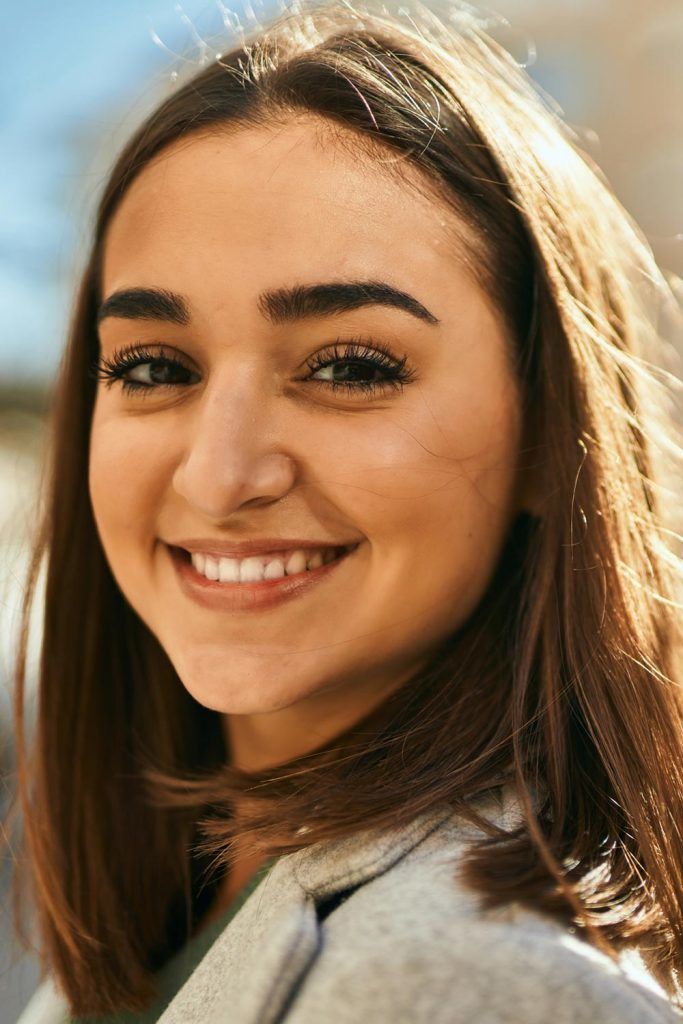 The best of confidence boosted – there is nothing worse than doubting the way you look until every next look in the mirror. With a center part at hand, you will be sure everywhere you go that you mane look utterly fab!
What Face Shapes Can Pull Off a Middle Part?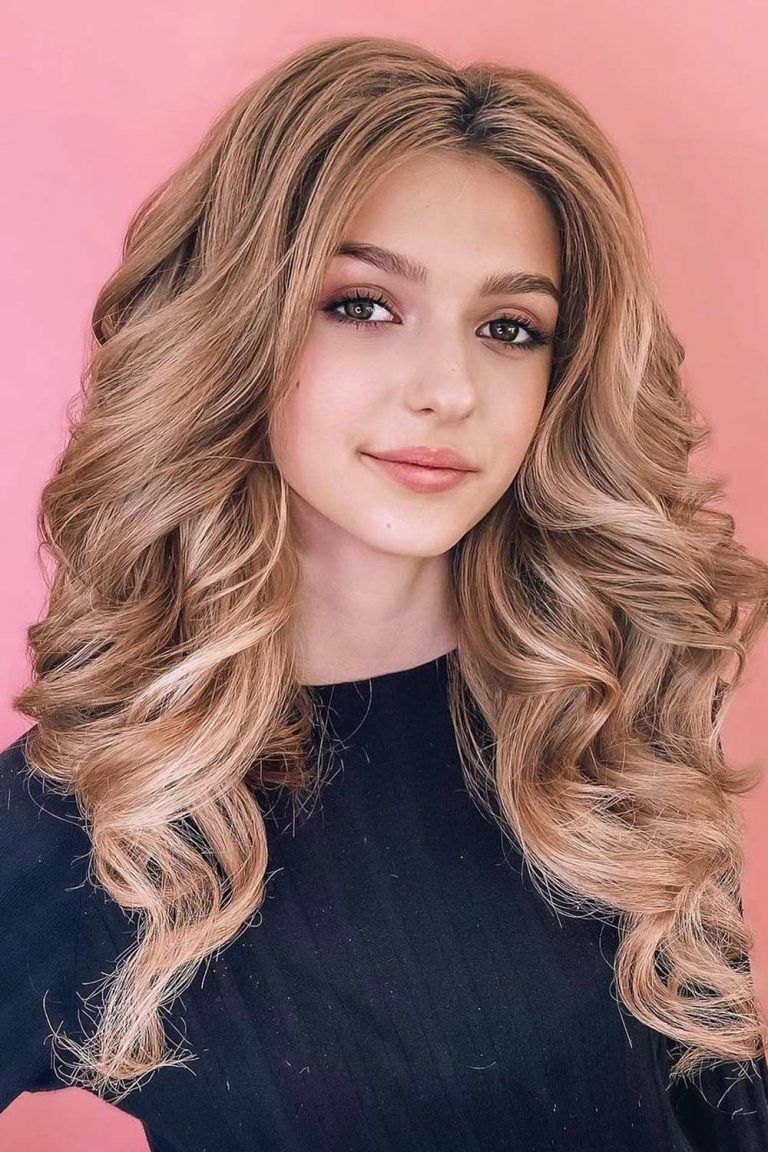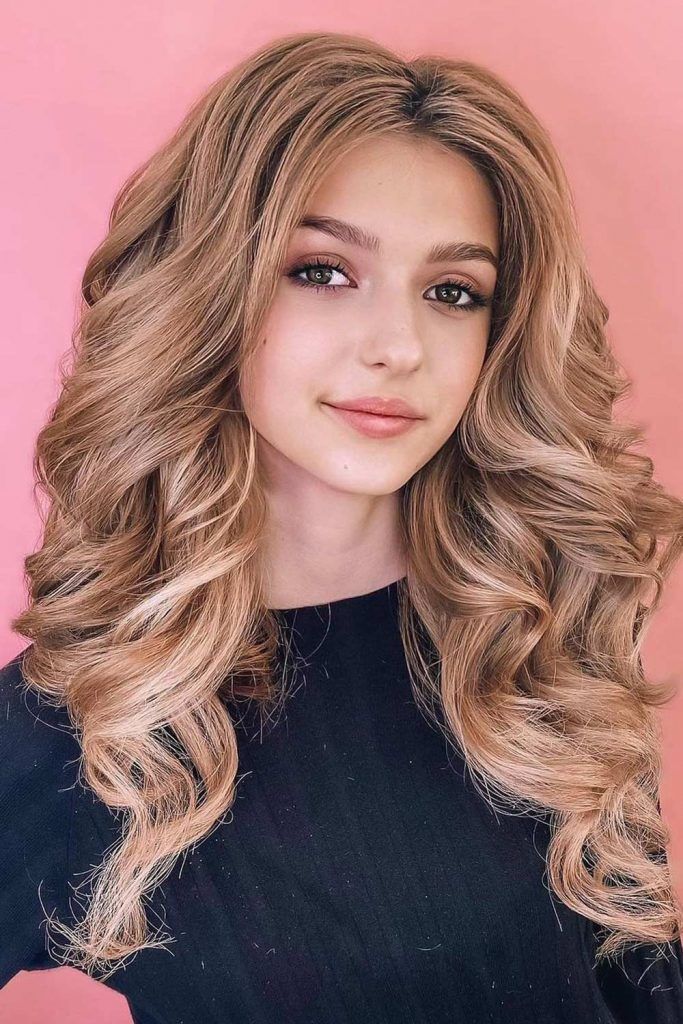 Credit photo: instagram.com/elstile
One of the main advantages of rocking the middle part hair is that it suits all with no exception. While some styles should be paired with separate face shapes, you don't have to worry about anything of the kind when it comes to the central part. Another benefit of the style is that it always embraces the length along with your facial features. Besides, everyone knows how alluring asymmetrical face looks!
How to Part Your Hair in The Middle?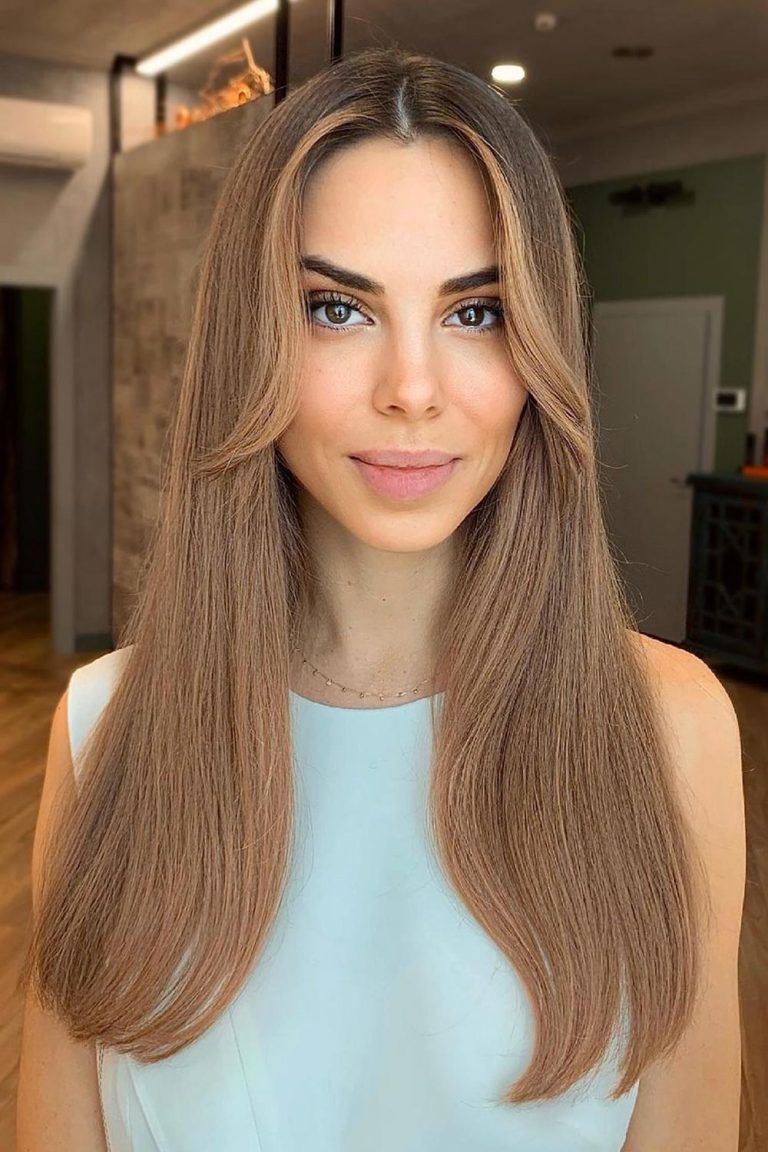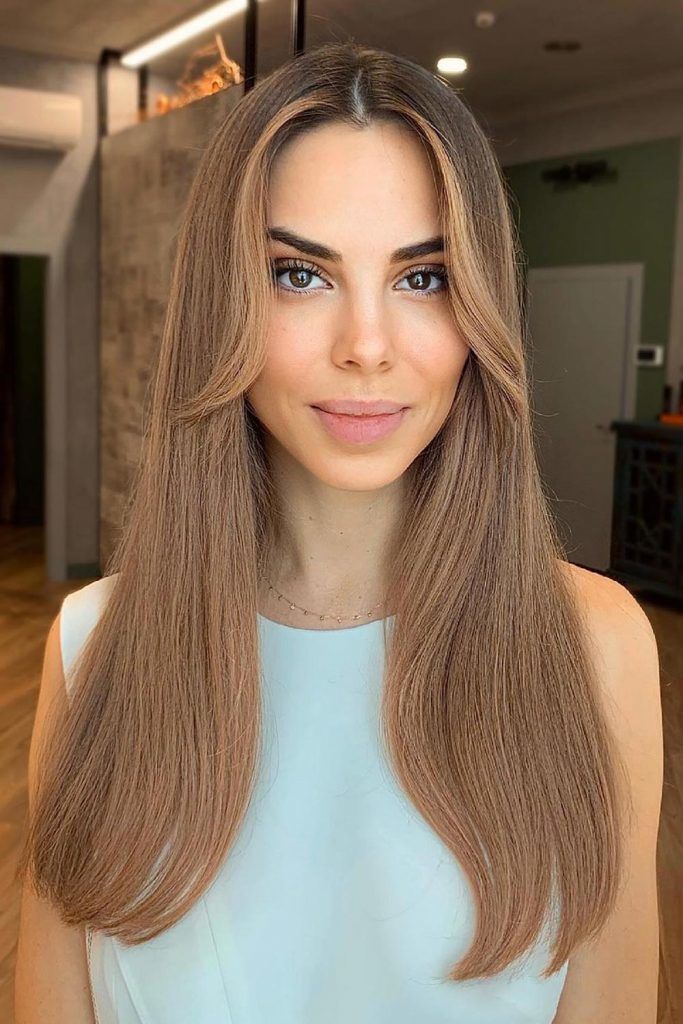 Credit photo: instagram.com/sheffpavelstylist
Now, when you know what it is and that it'll fit you no matter the cut you wear or the style you prefer, it's time to figure out how to do a middle part. There are a few simple steps that you should take to succeed with the look:
Find a suitable comb. A pointy end is a must.

Use the bridge of your nose as the guiding starting point.

Move the comb from the center of the hairline to the middle of your head.

Comb both sides and style them with a blow-dryer and some of the styling products.

Done!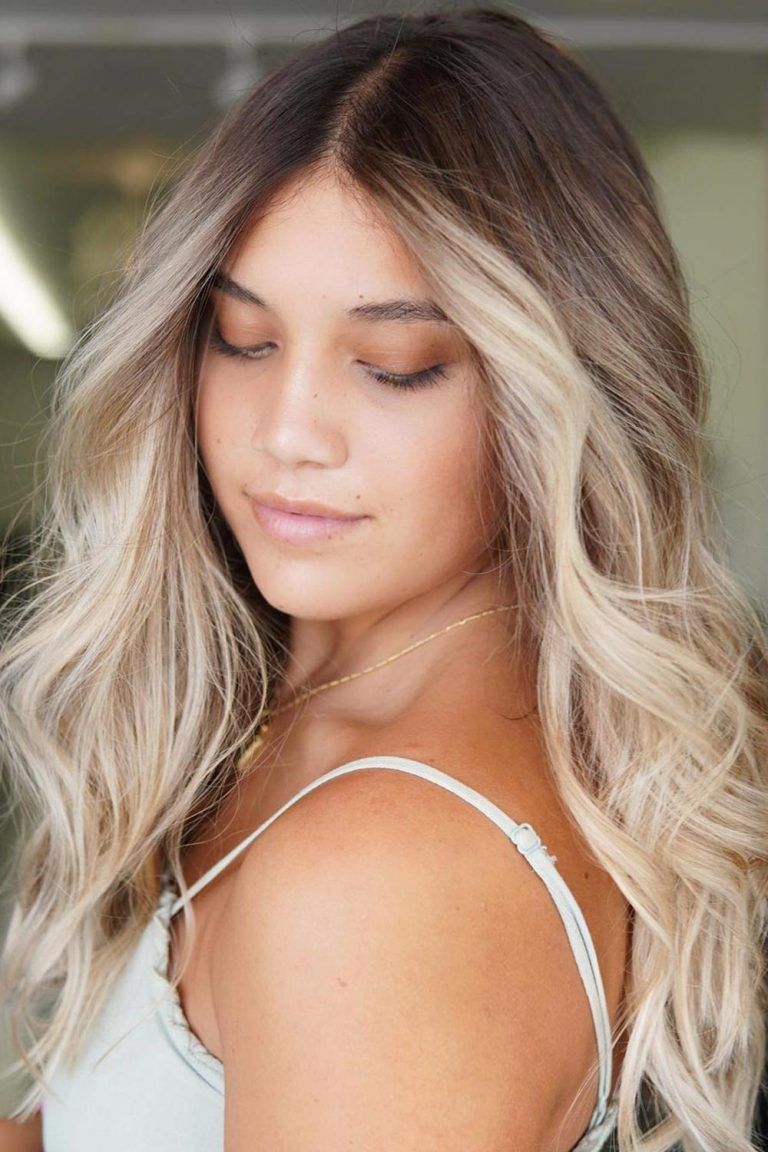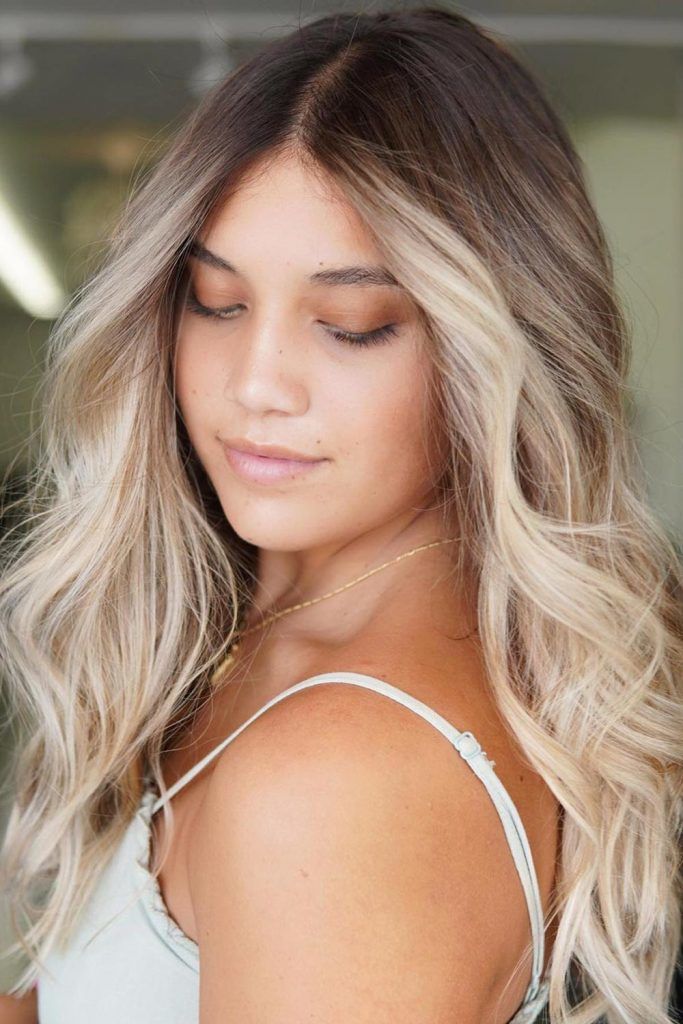 Credit photo: instagram.com/frances_hairartist
Fashionable Middle-Parted Hairstyles to Consider This Season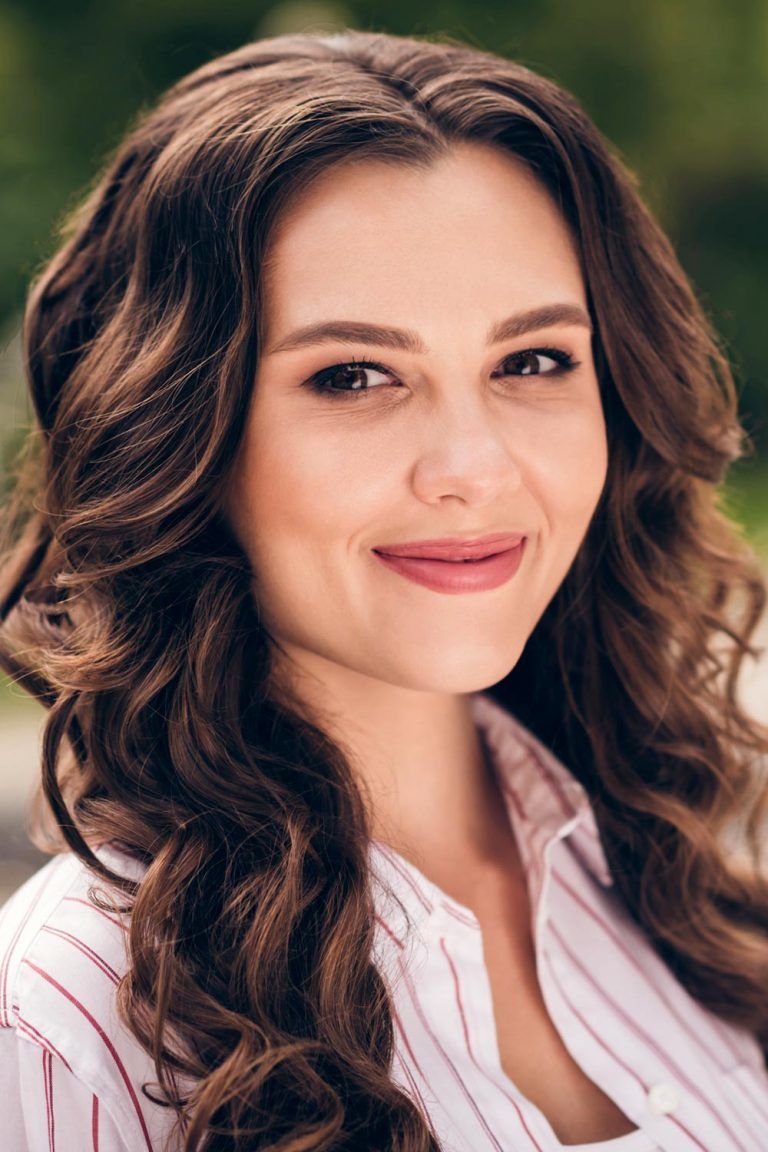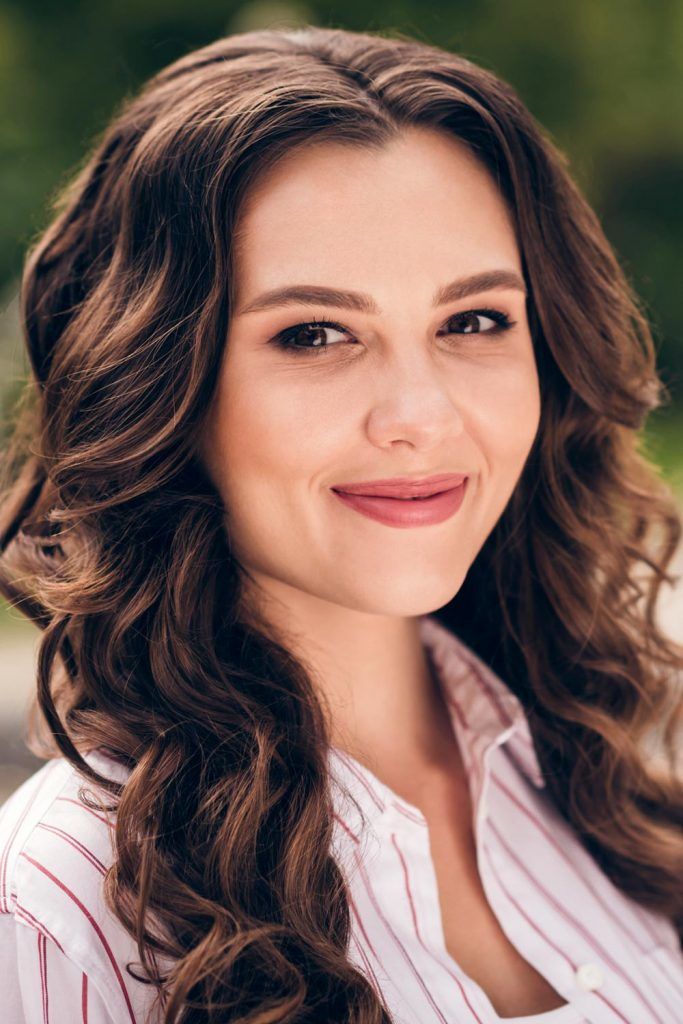 As simple as a middle part haircut sounds, so versatile it can be if you know the direction to move in. despite your length preferences along with the hair type that is natural to you, you can pick from the trendies center-parted looks that rock the fashion these days.
Middle Parted Lob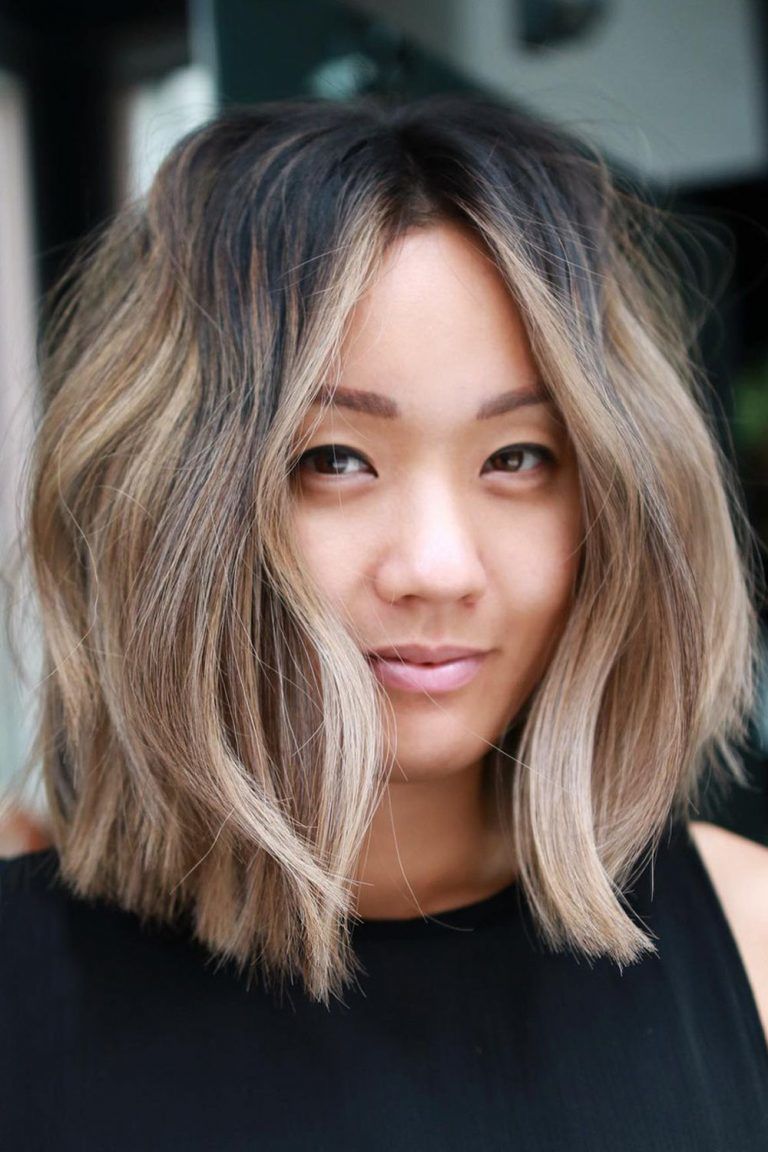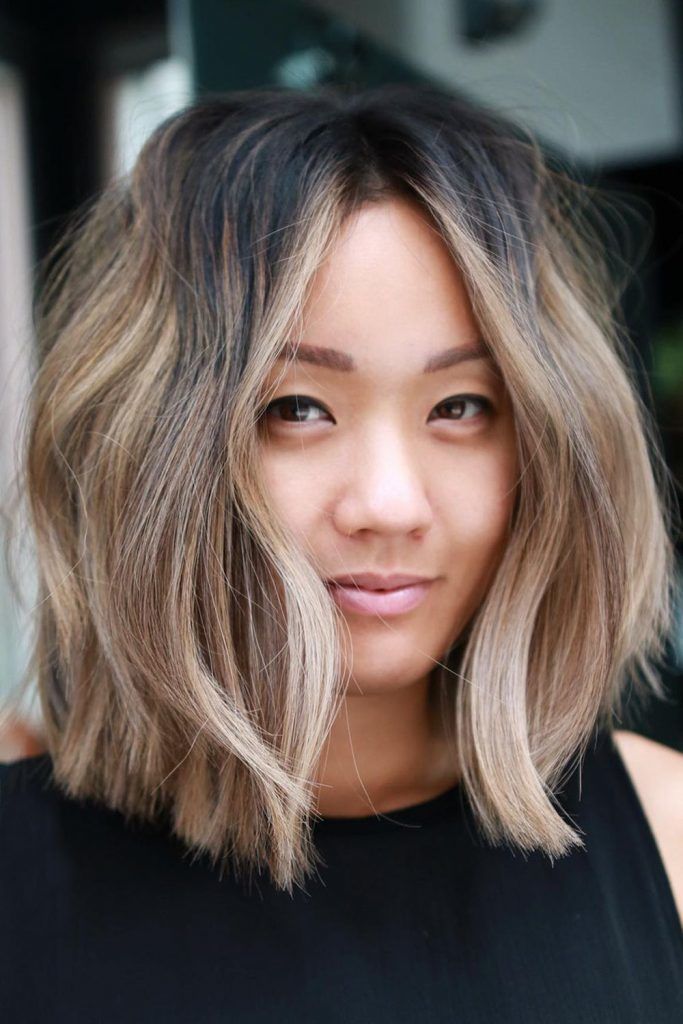 Credit photo: instagram.com/salsalhair
One of the main beauties of a lob haircut is the fact that you can experiment with it as much as you prefer. You can play around with curls, waves and straight tresses. The main perk about it all is the fact that a middle part will look fabulous no matter your choice.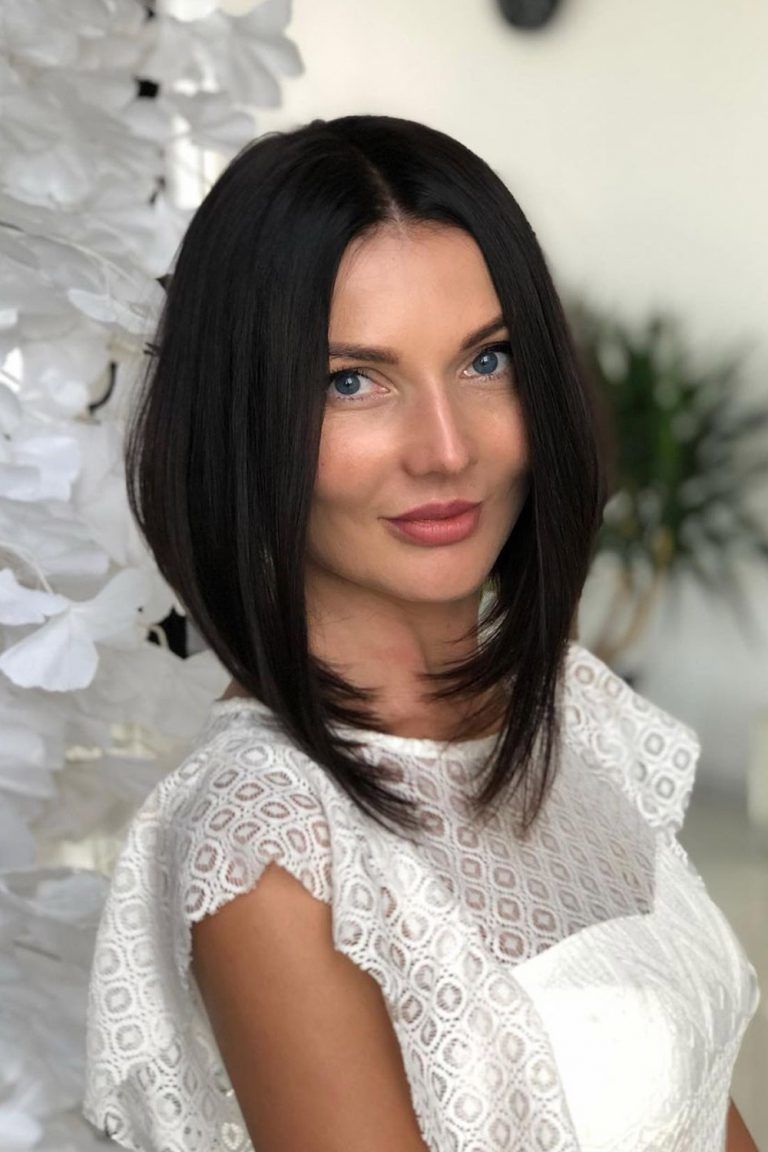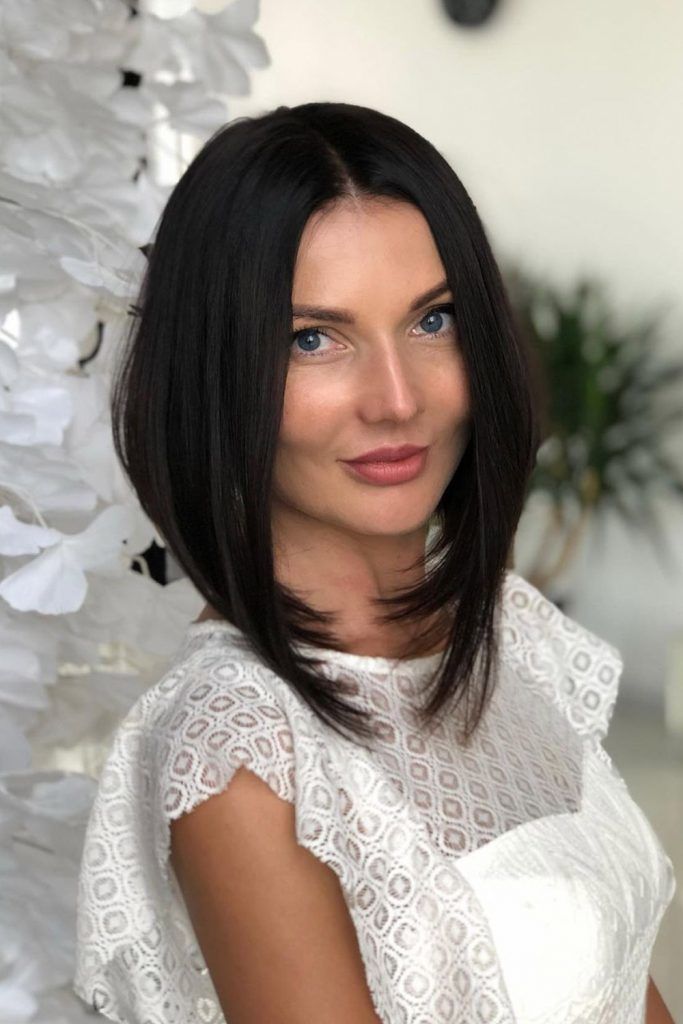 Credit photo: instagram.com/mila_kryshchykhina
Mid Part with Stacked Bob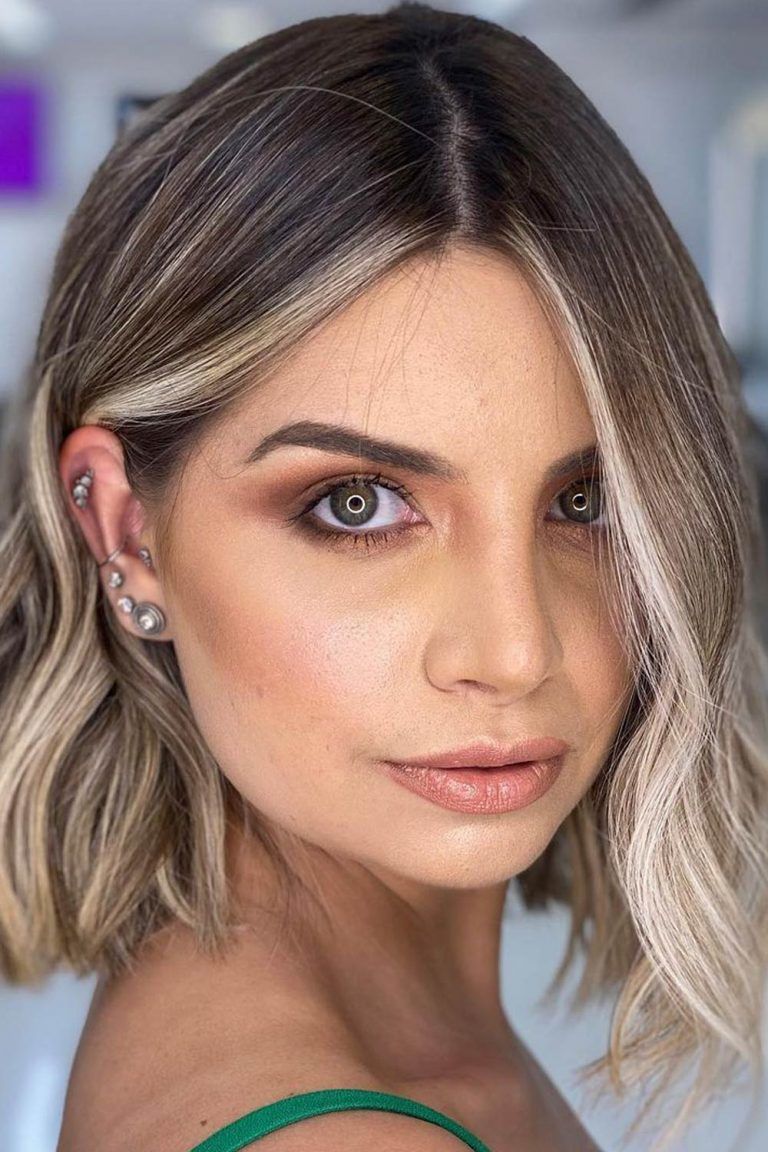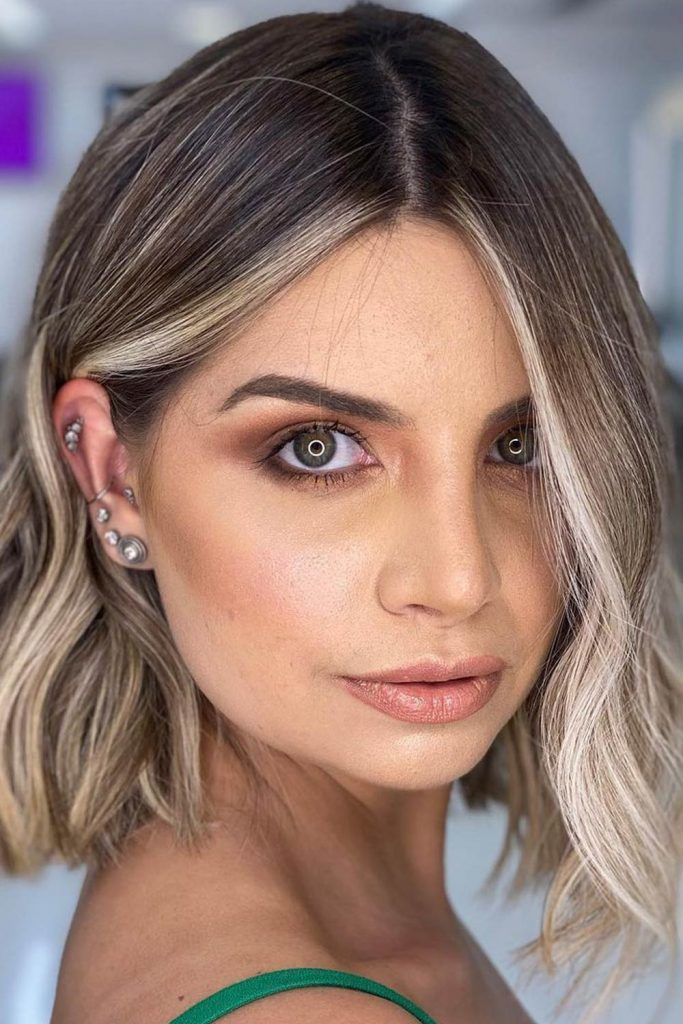 Credit photo: instagram.com/ro.hsiqueira
Among all, the bob haircut is the classiest yet the most fashionable in the field. Such an ultimate versatility ensures that you can look impressively fantastic with side bangs or with a mesmerizing stacked bob. Besides, the range of hues to pull off is almost unlimited.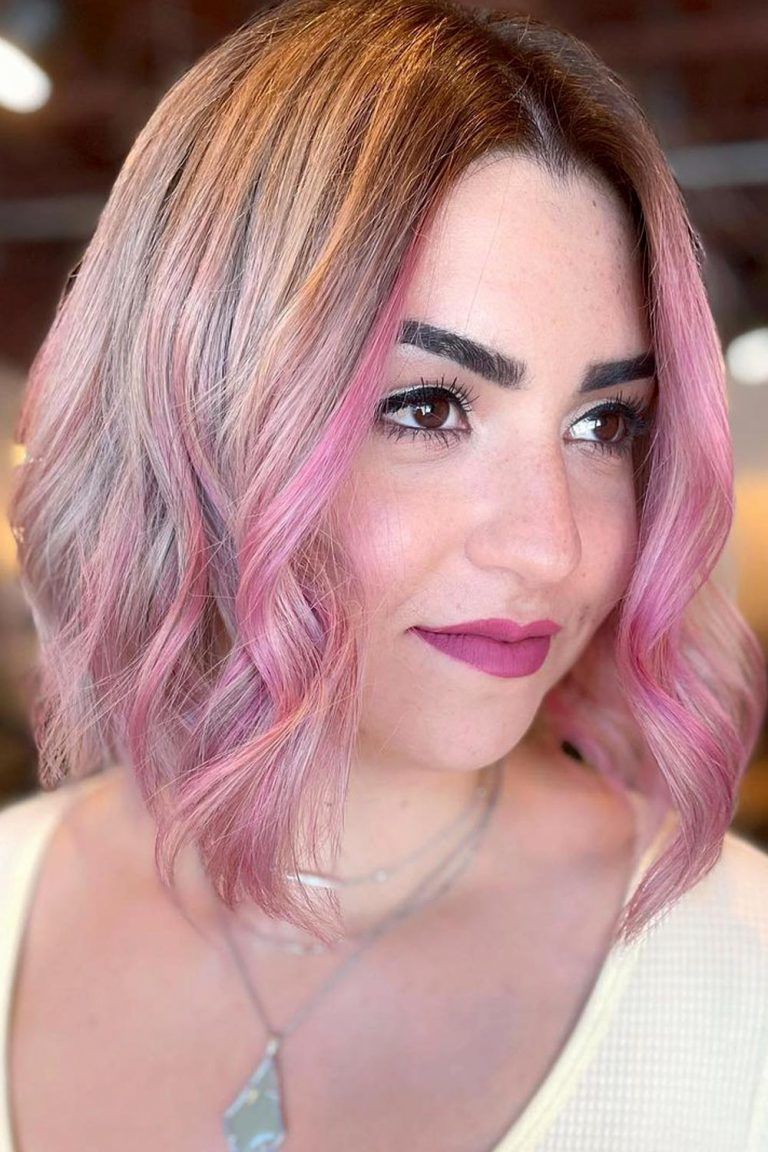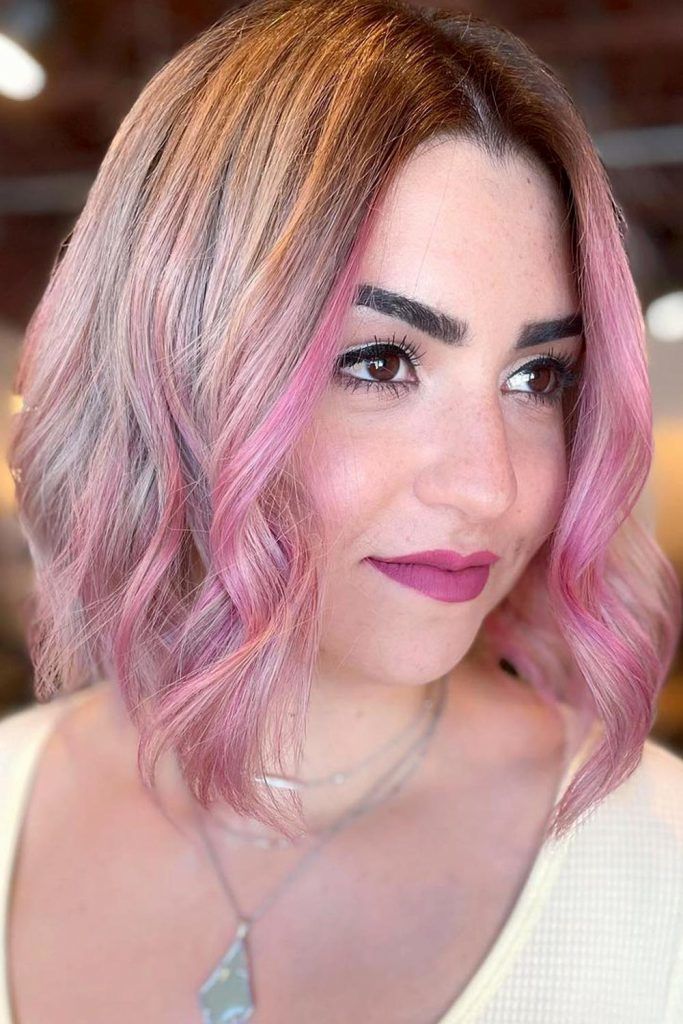 Credit photo: instagram.com/thehearstylist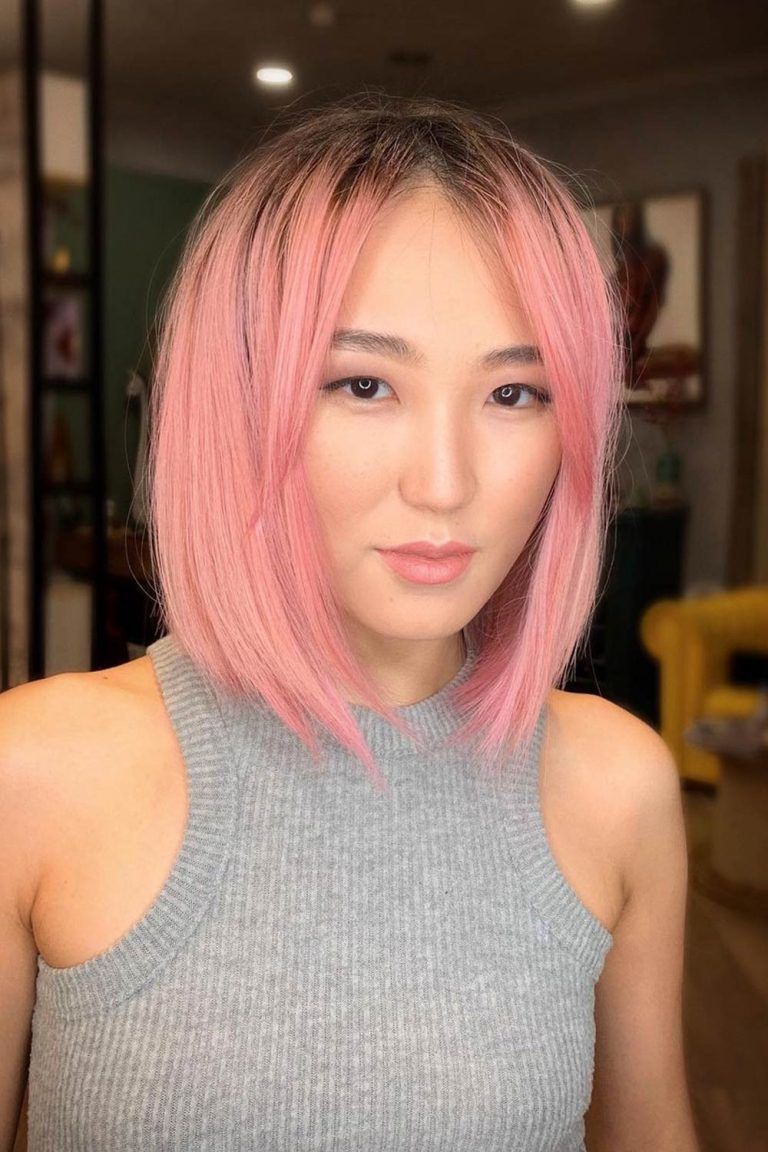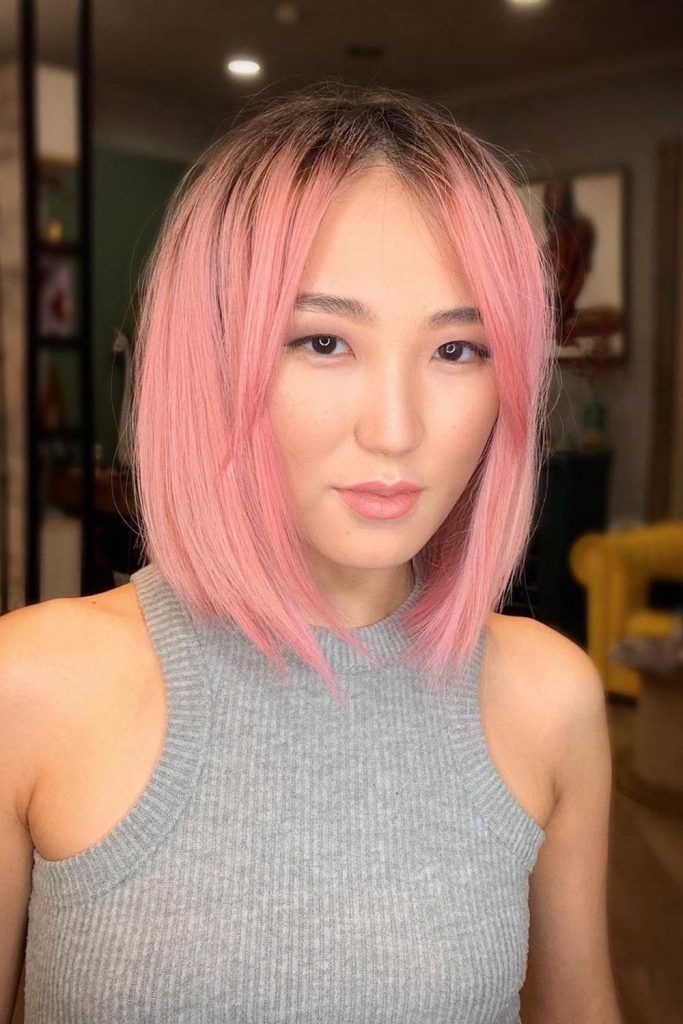 Credit photo: instagram.com/sheffpavelstylist
Face-Framing Middle Parted Hair with Long Layers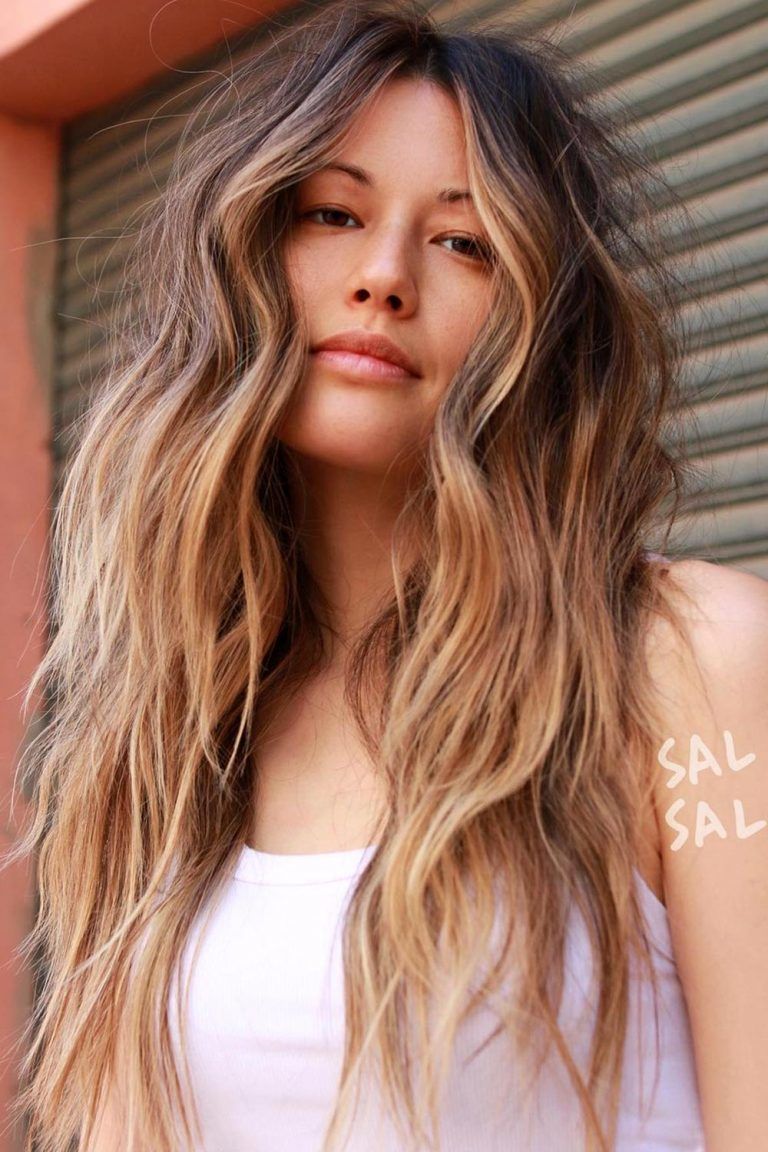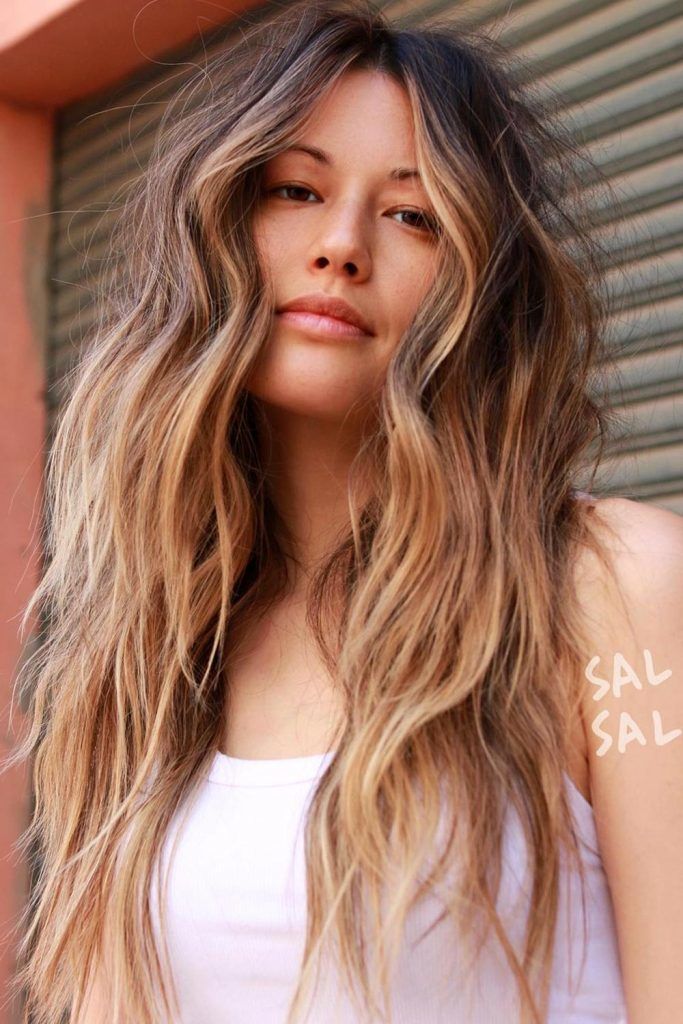 Credit photo: instagram.com/salsalhair
Would it hit you as a surprise that any layered haircut will look sassy and hot with just a touch of middle parting? Throw some beach waves into the pot, and the mind-blowing concoction is ready!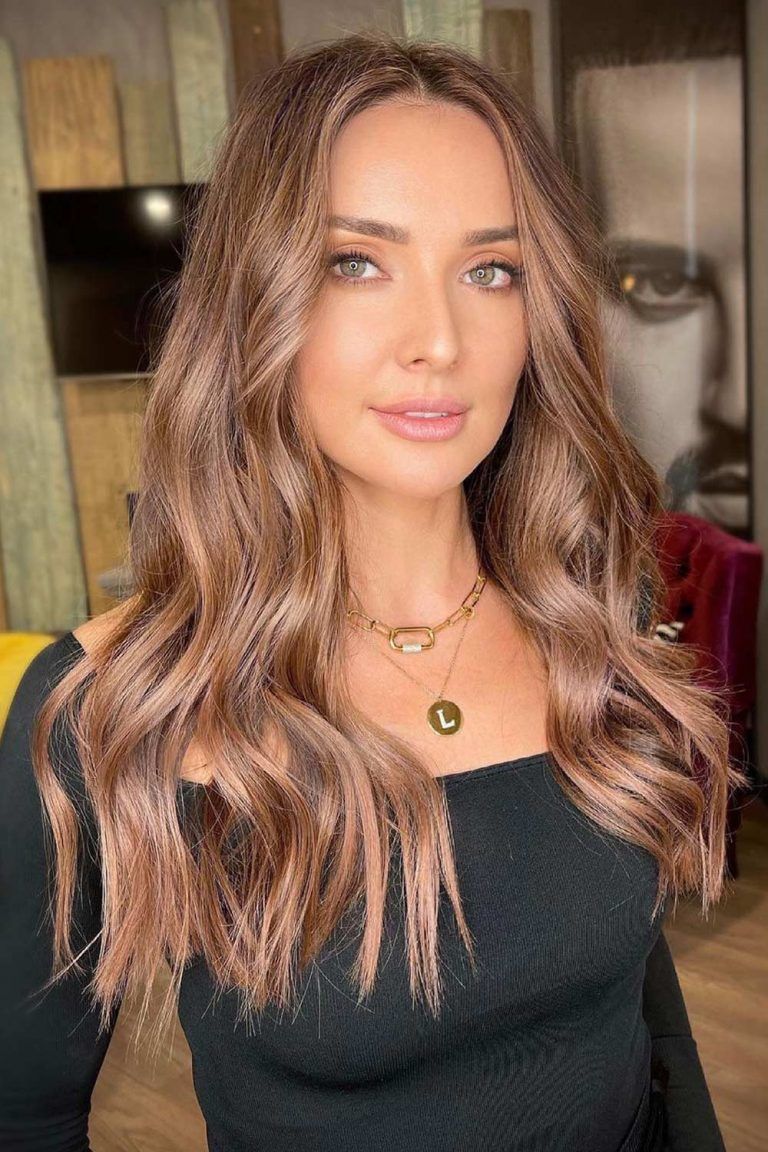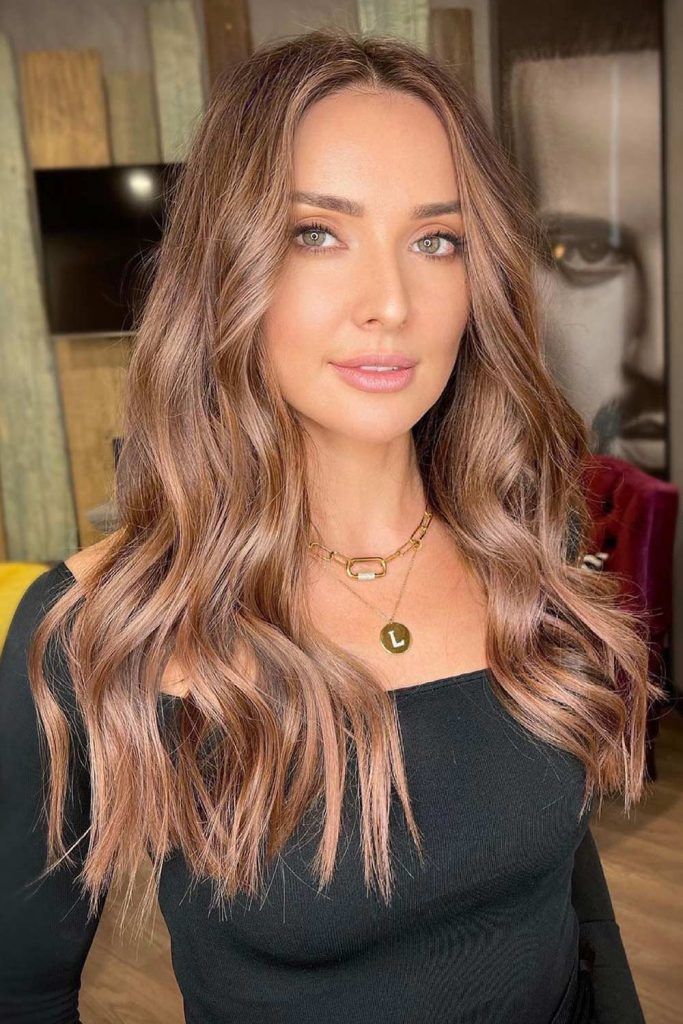 Credit photo: instagram.com/sheffpavelstylist
Middle Length Cuts and Centered Hair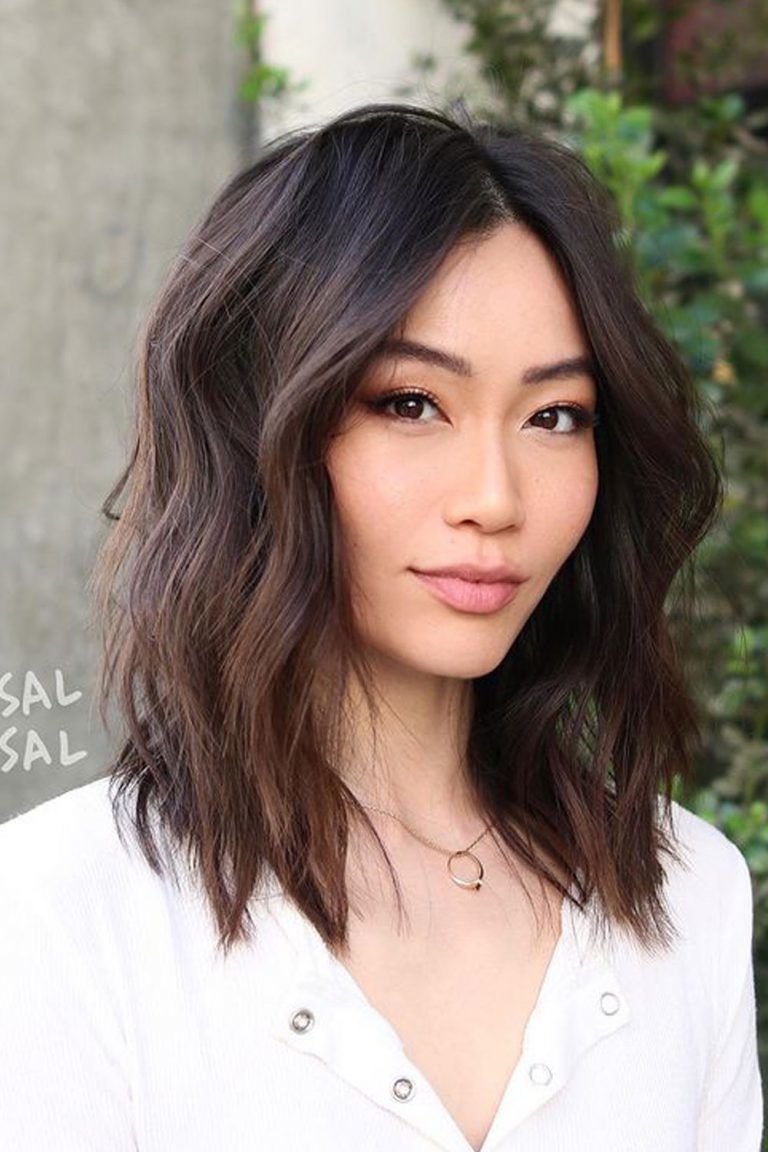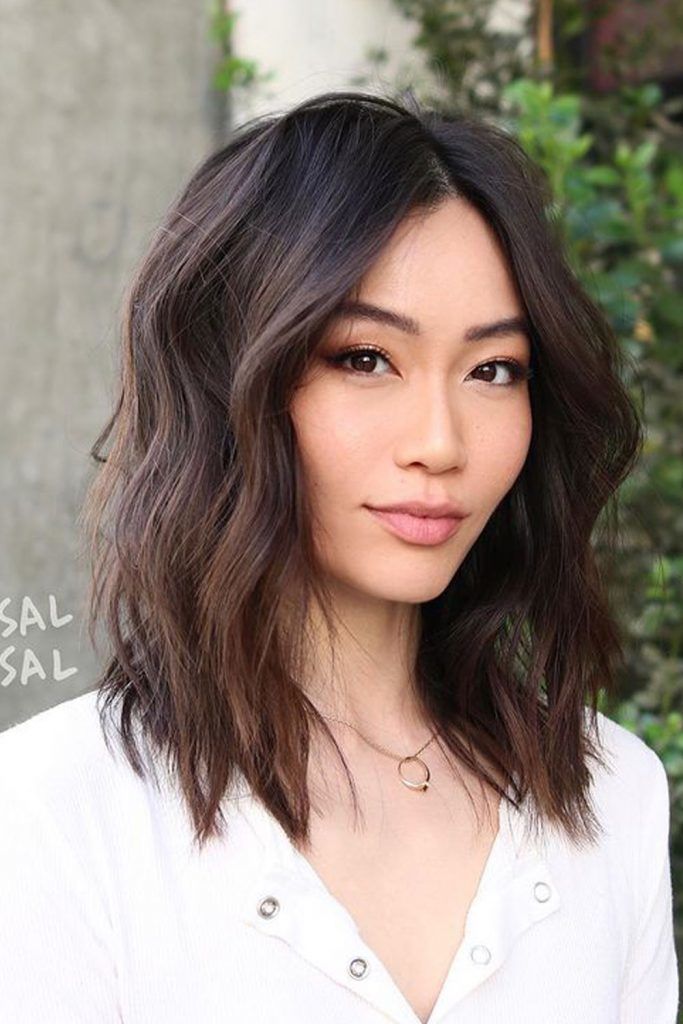 Credit photo: instagram.com/salsalhair
A mid-length layered bob is an excellent compromise if you don't want to sacrifice any length but going too long isn't an option. With the help of the center part, you will add necessary symmetry to your face so that all the layers and the parting compliment your appearance perfectly.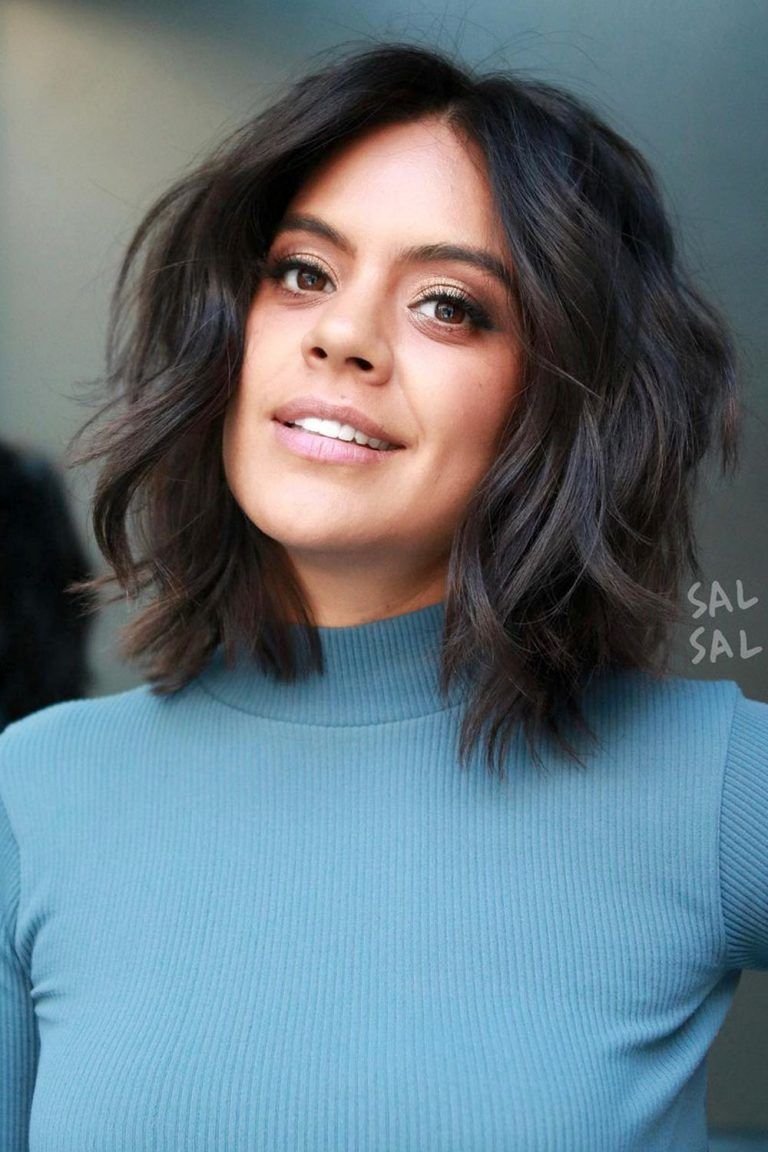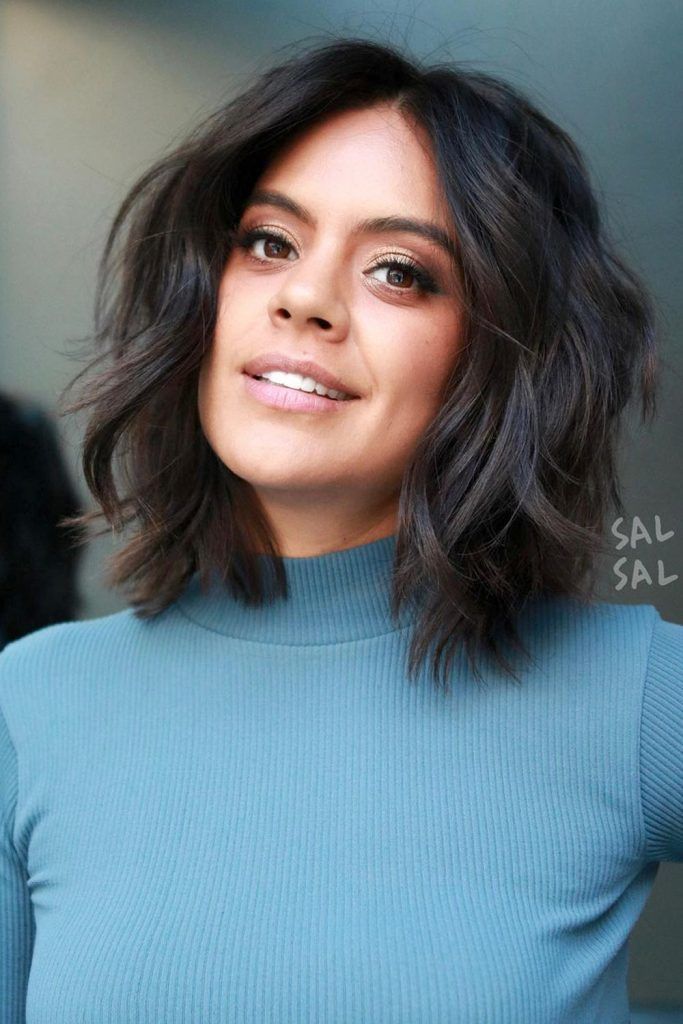 Credit photo: instagram.com/salsalhair
Shag Haircuts & Middle Part Combo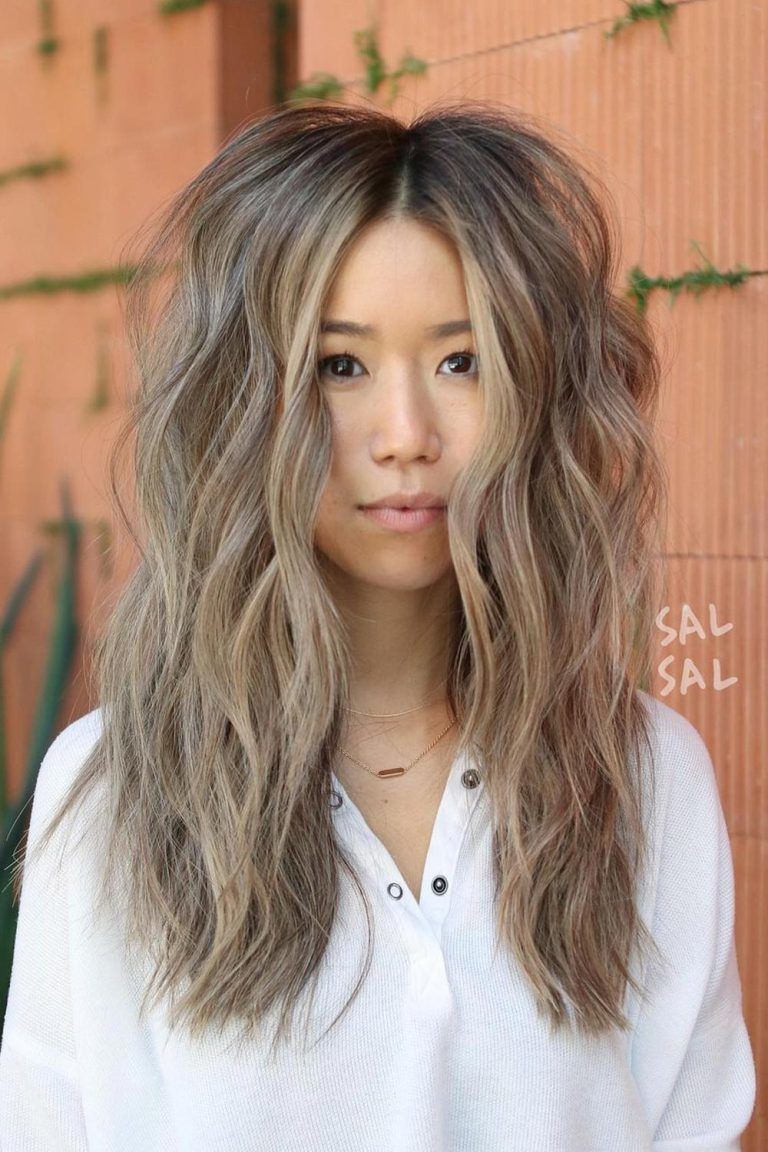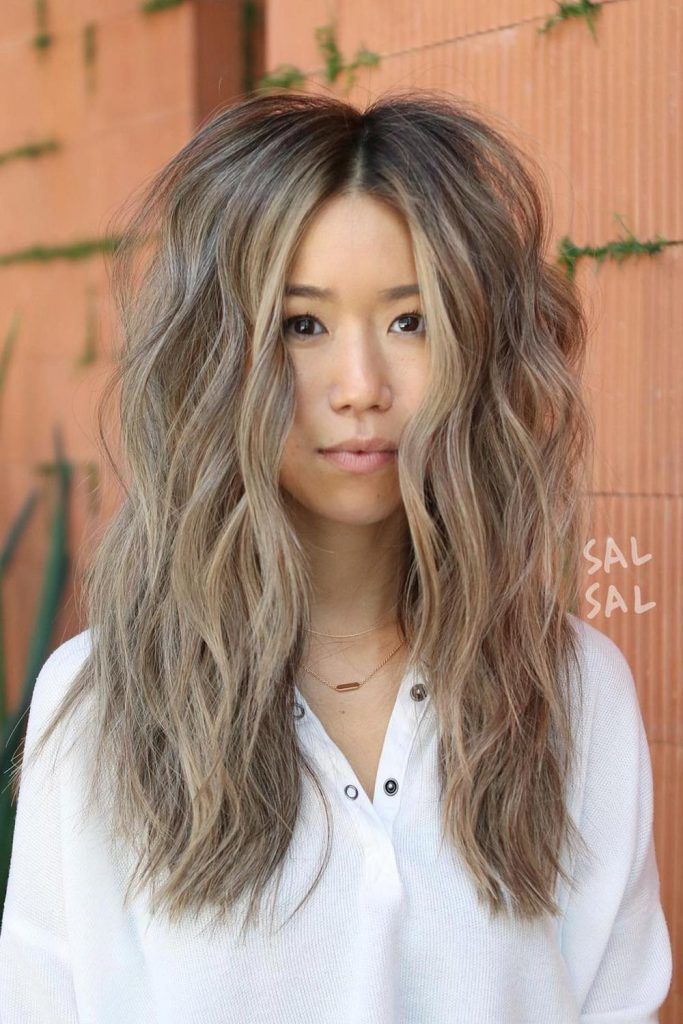 Credit photo: instagram.com/salsalhair
Did you know that a shag haircut is a massive comeback these days? To take the spicy image to the next level, the experts have it that center parting is a must. One look at these intricate styles, and you will share the opinion.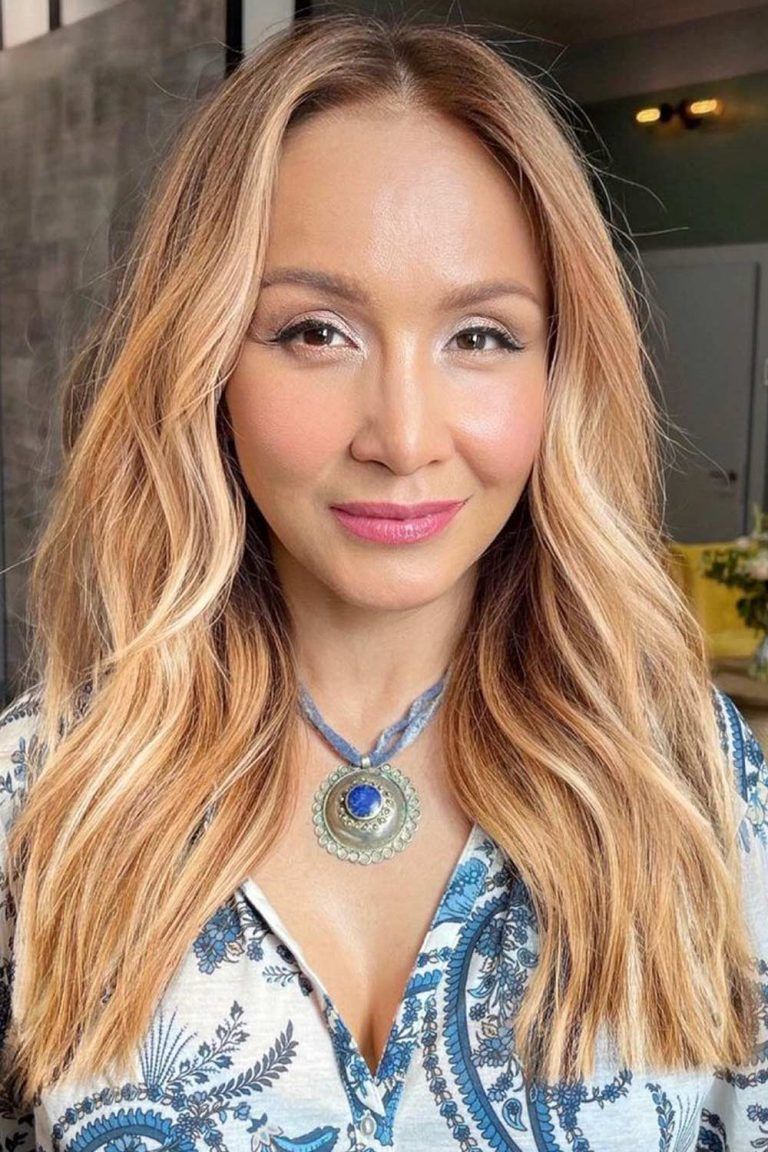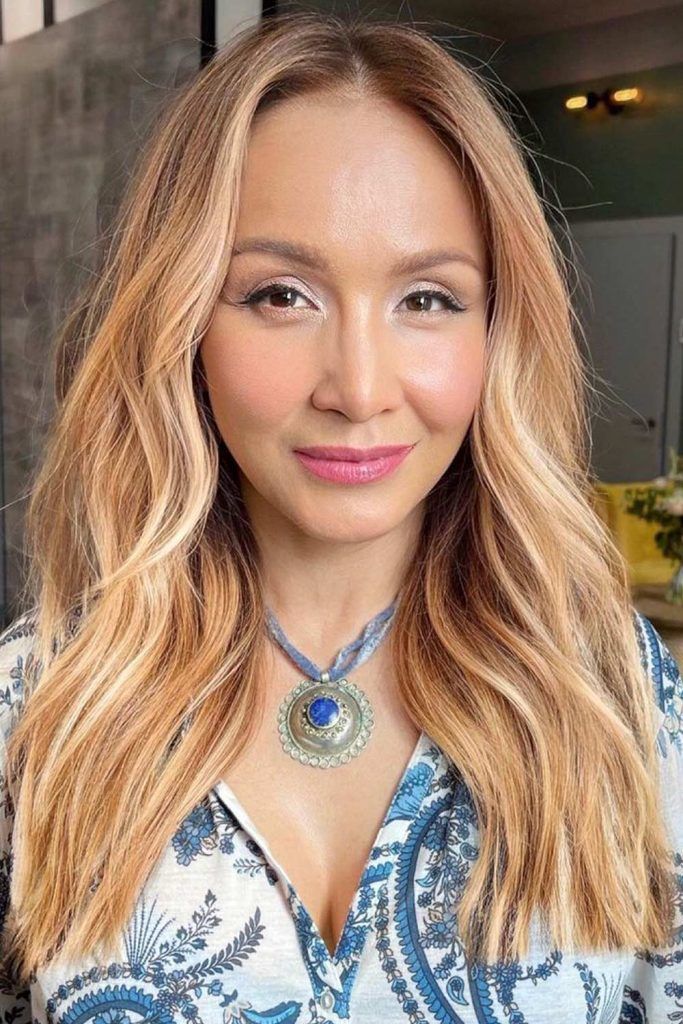 Credit photo: instagram.com/sheffpavelstylist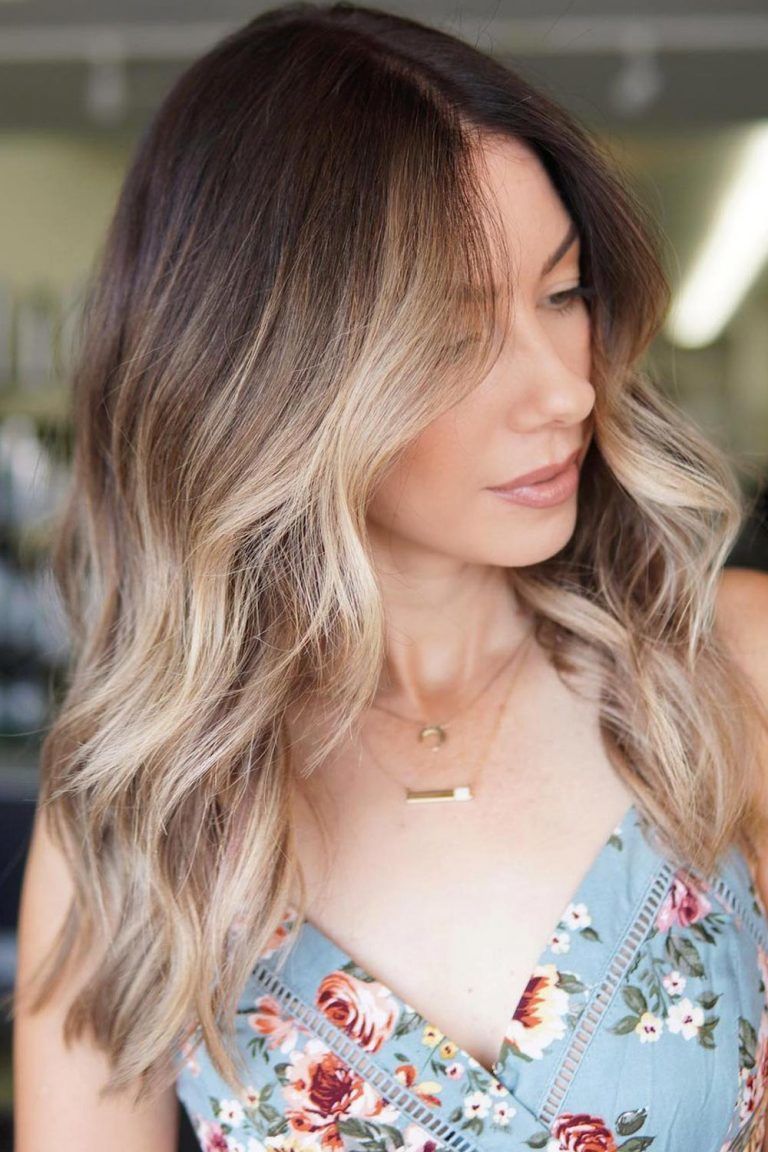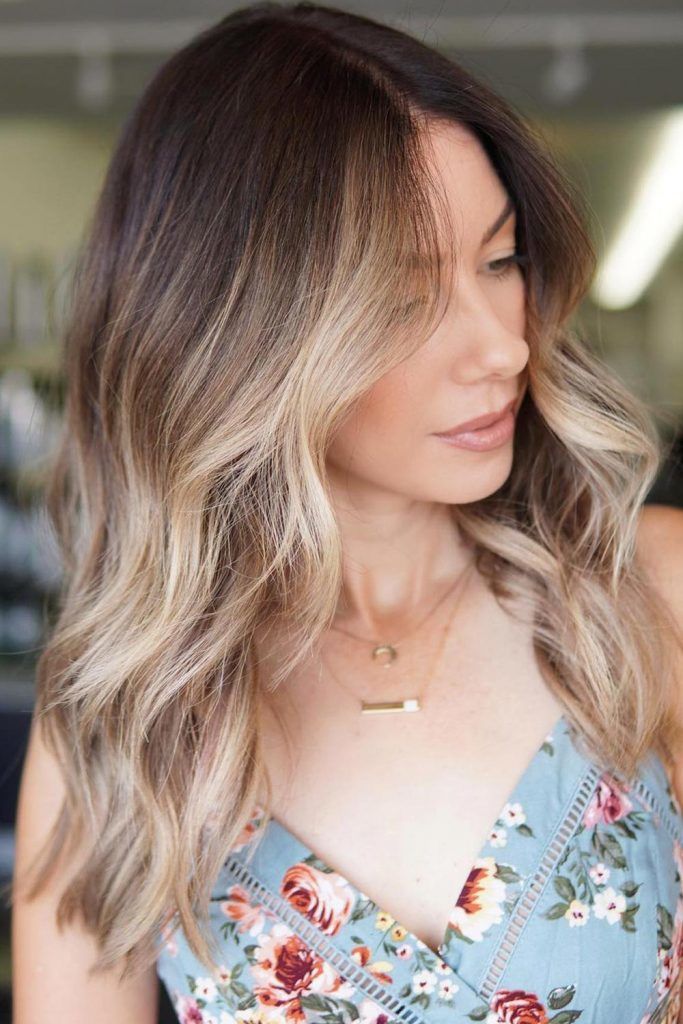 Credit photo: instagram.com/frances_hairartist
Blunt Bob Cut with Middle Part Hair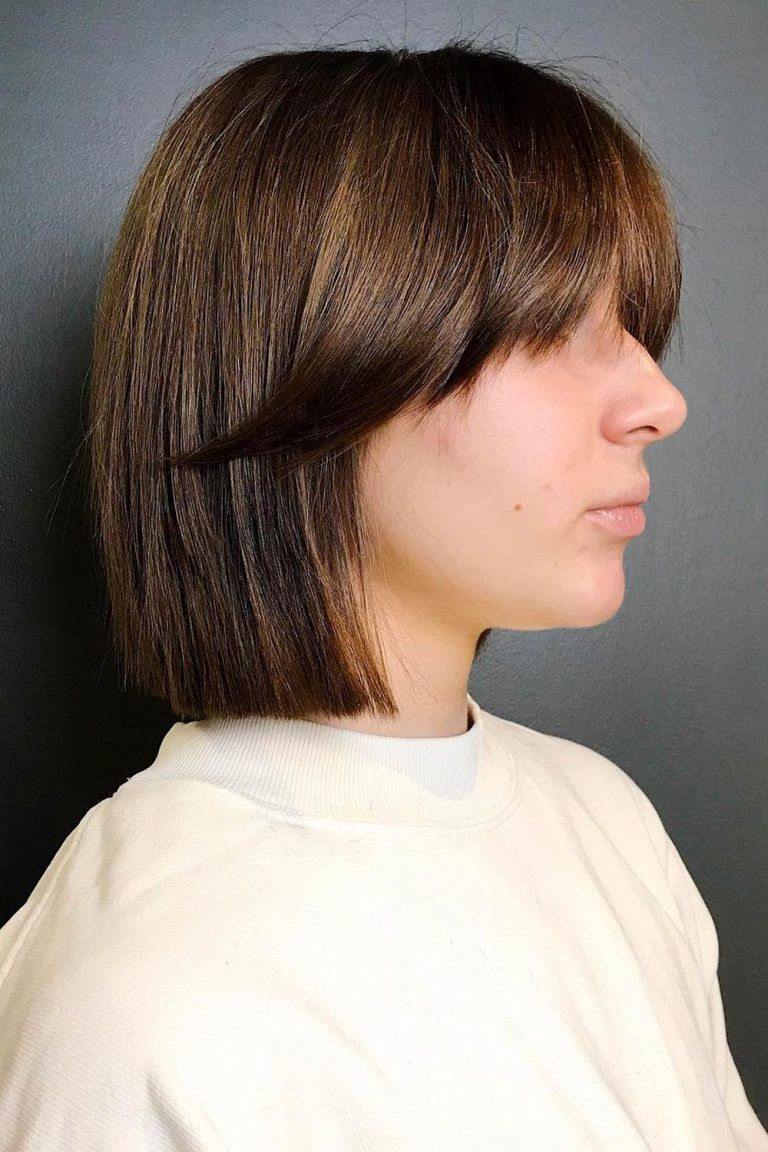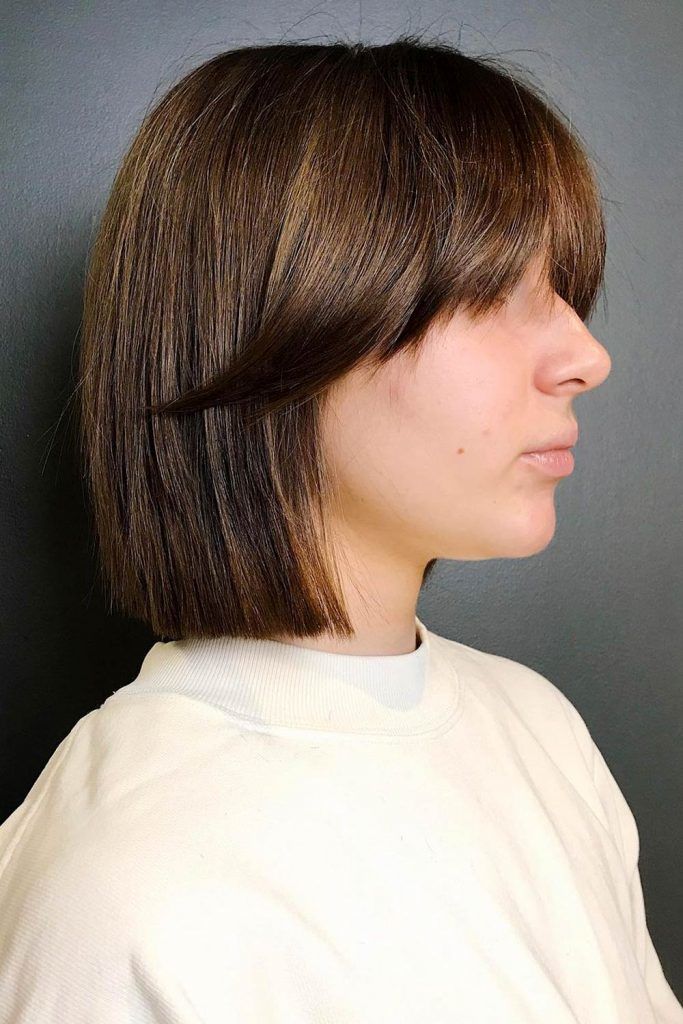 Credit photo: instagram.com/cut_and_color
There is something incredibly daring about pulling off a blunt bob. Only the edgiest of you can give in to the pull of those straight lines. However, no one could deny the fact that you can soften the impression with a bit of wispy bangs!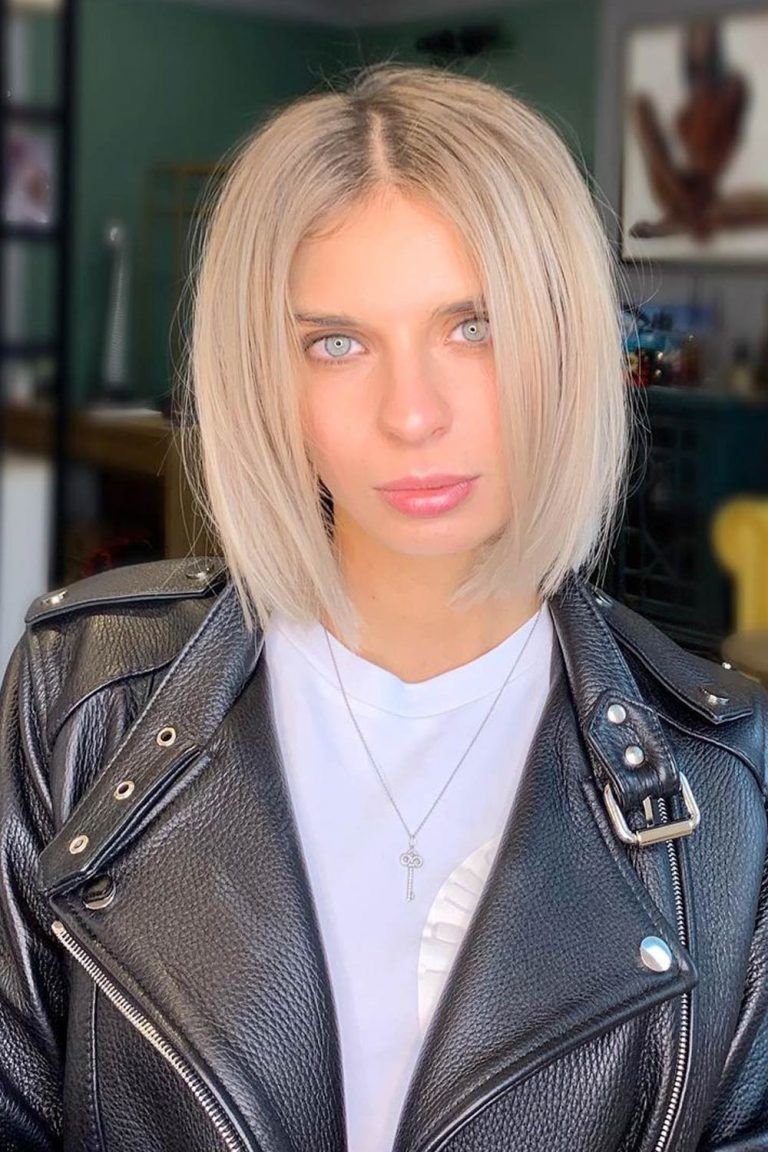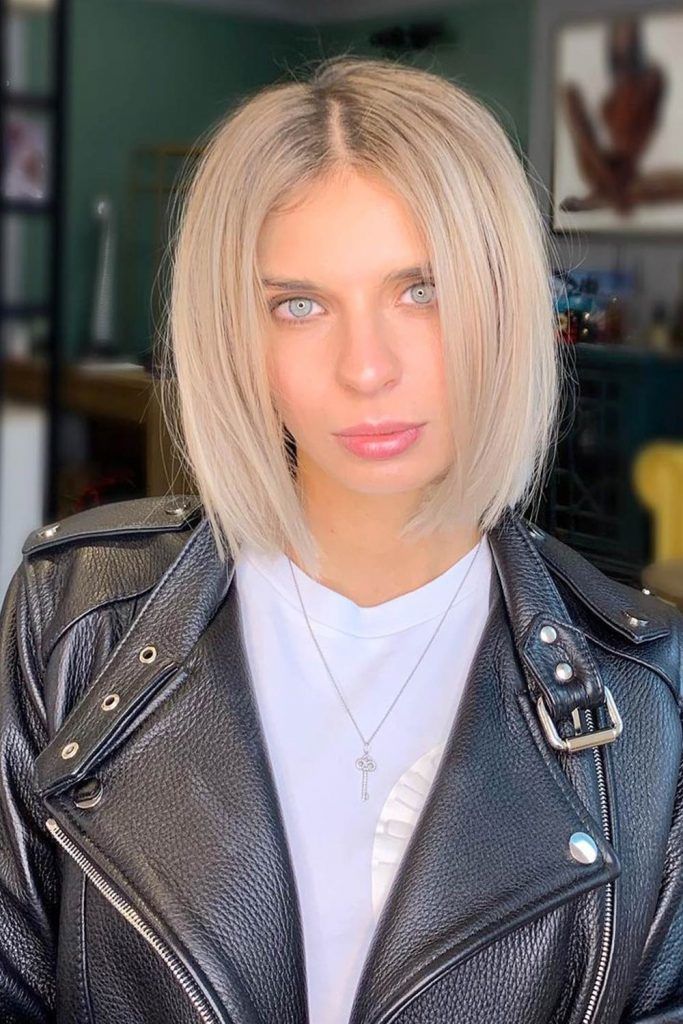 Credit photo: instagram.com/sheffpavelstylist
Ponytails with Middle Parted Face-Framing Hair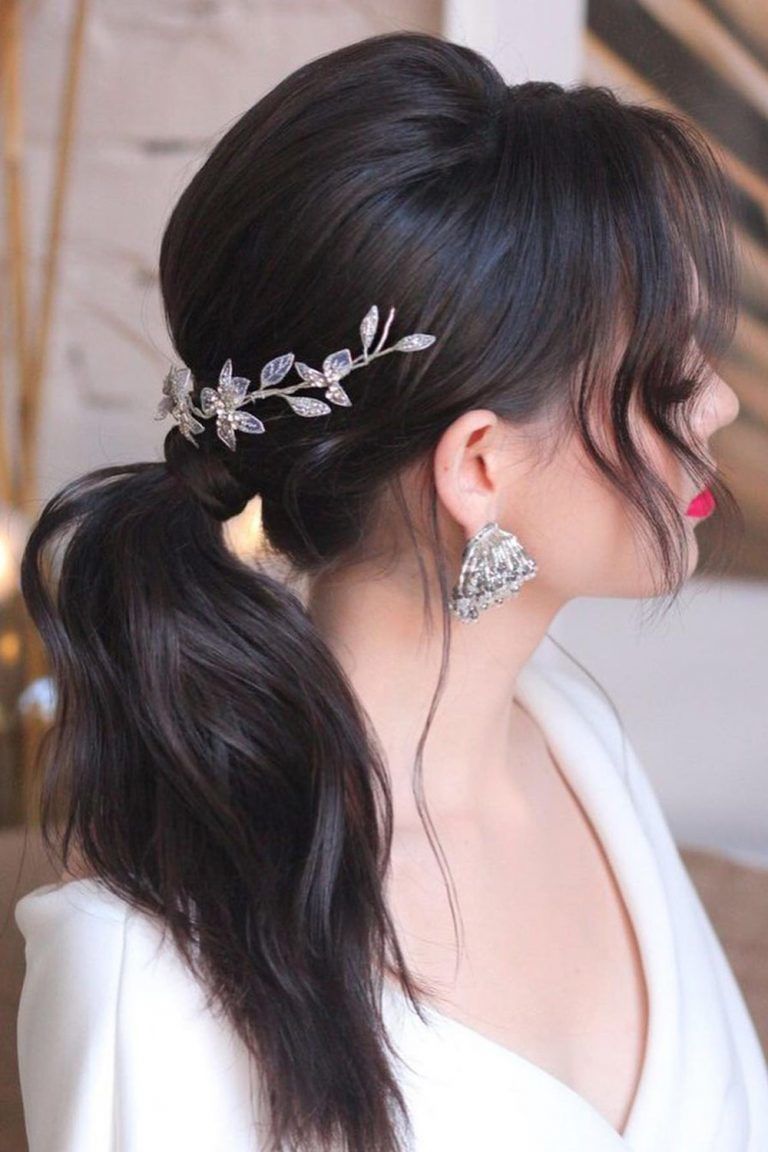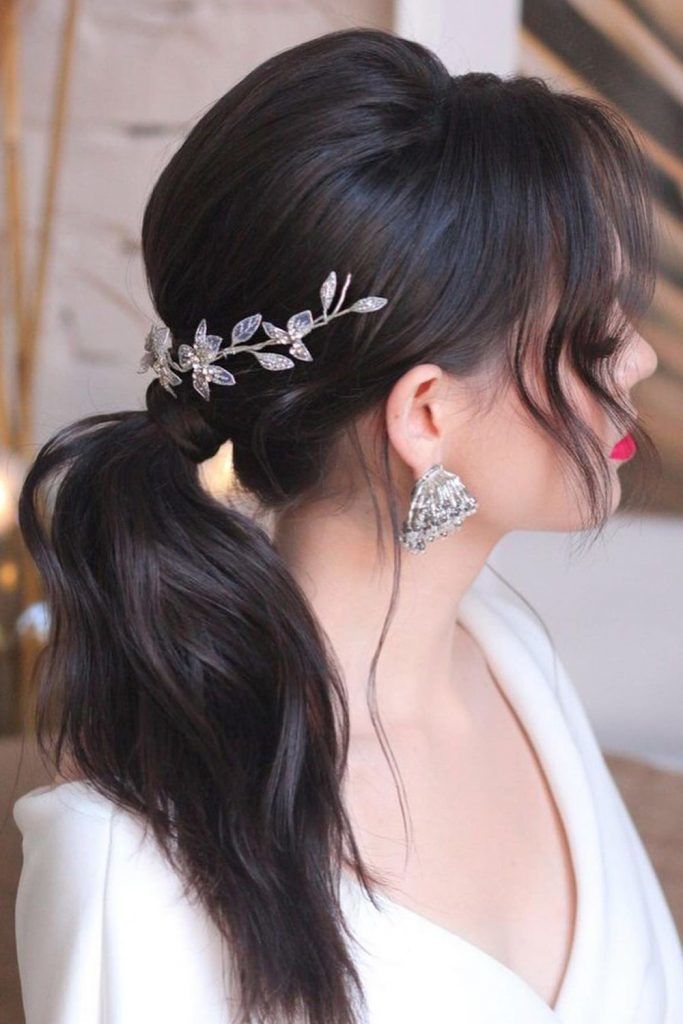 Credit photo: instagram.com/hair_vera
While some may still think that pulling off a central part is only possible if you are wearing the locks lose, these 'dos prove the opposite. Any decorative ponytail with curtain bangs and the part are aimed at stealing your breath away!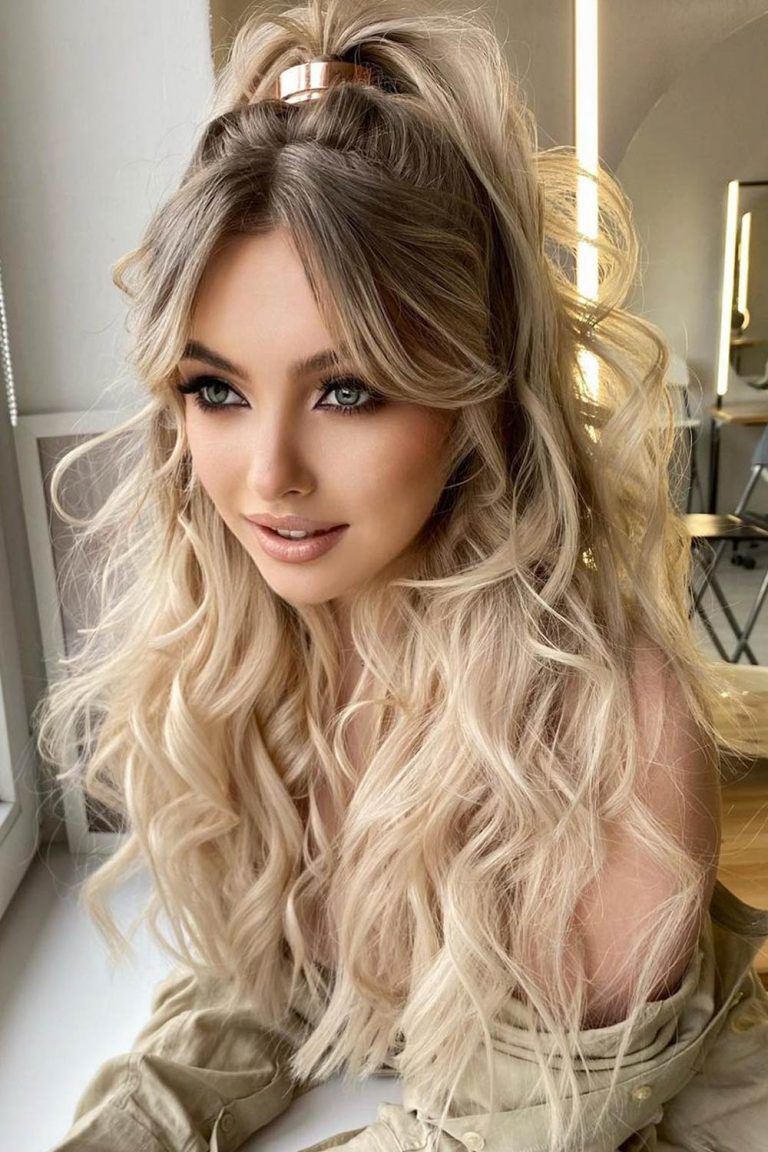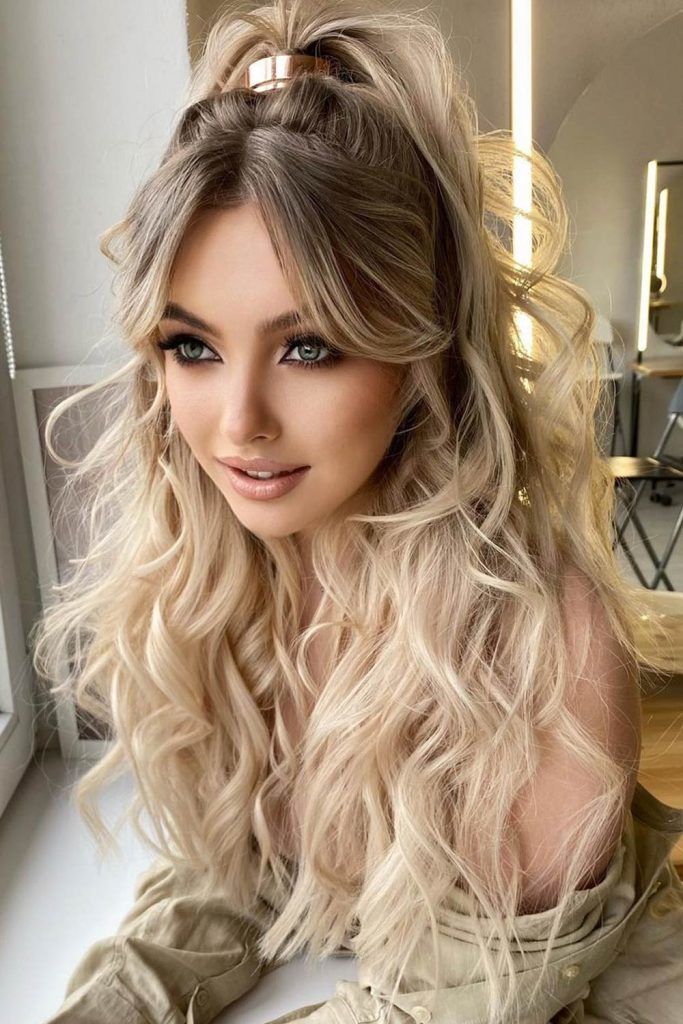 Credit photo: instagram.com/lenabogucharskaya
Curly Hair Styles with Middle Part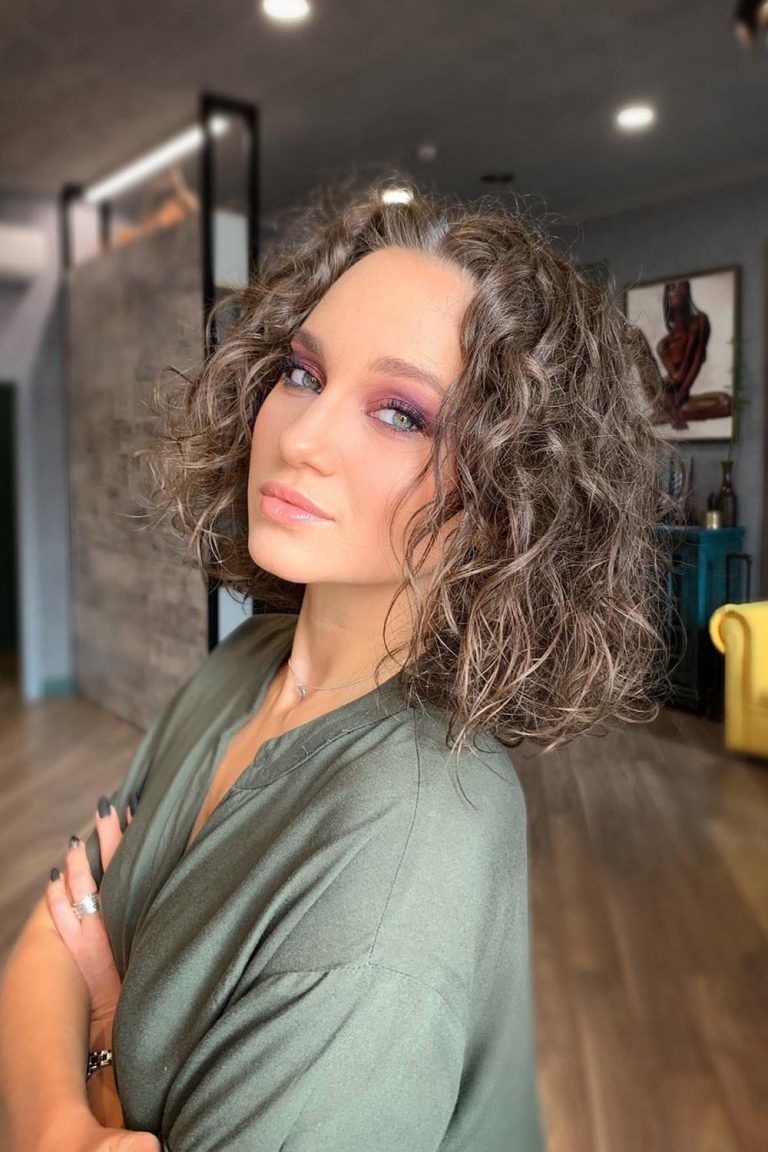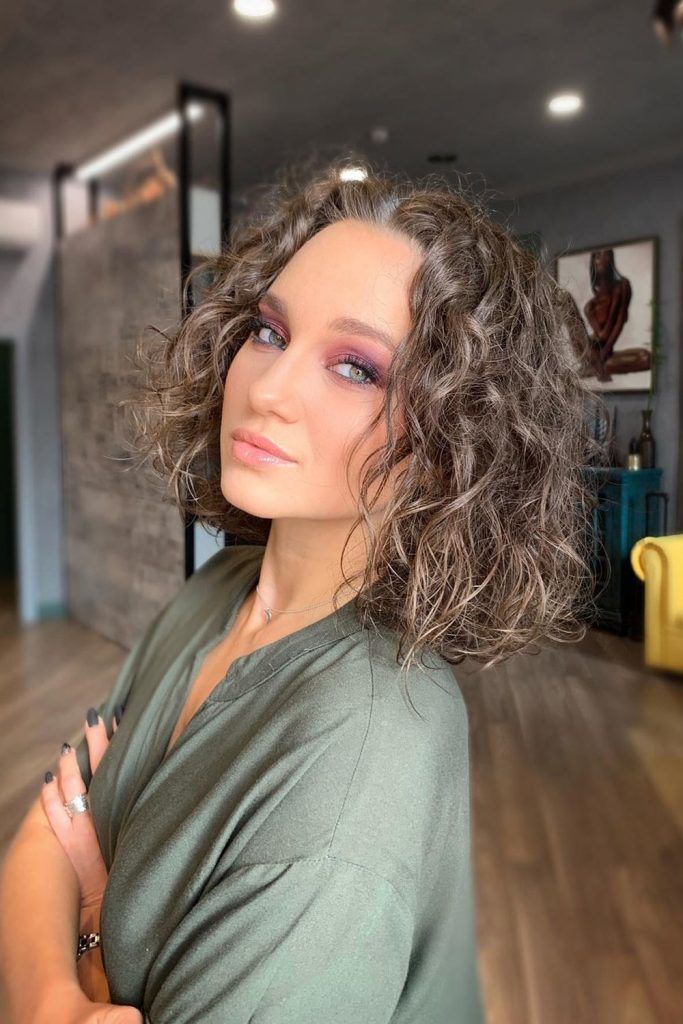 Credit photo: instagram.com/sheffpavelstylist
There is something alluring and naïve about short curly hairstyles, don't you think? The youthful touch is responsible for that. However, if you add a middle part to the mix, the sexy upgrade is on its way!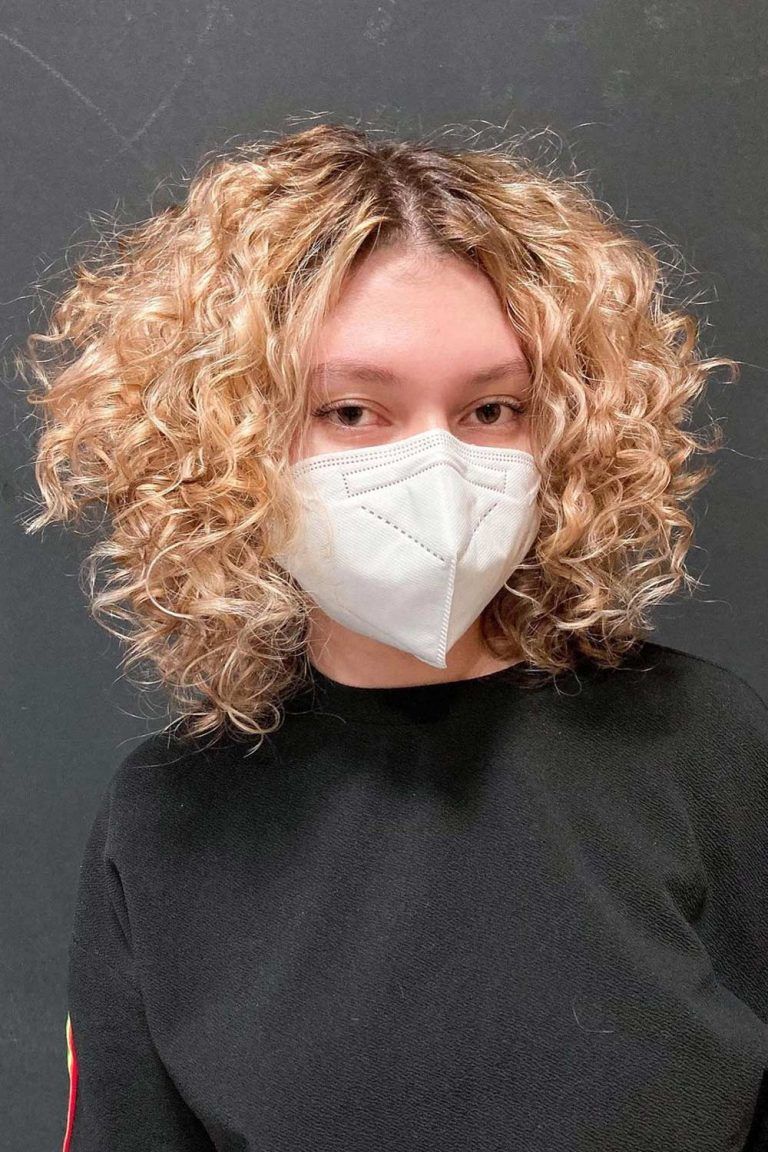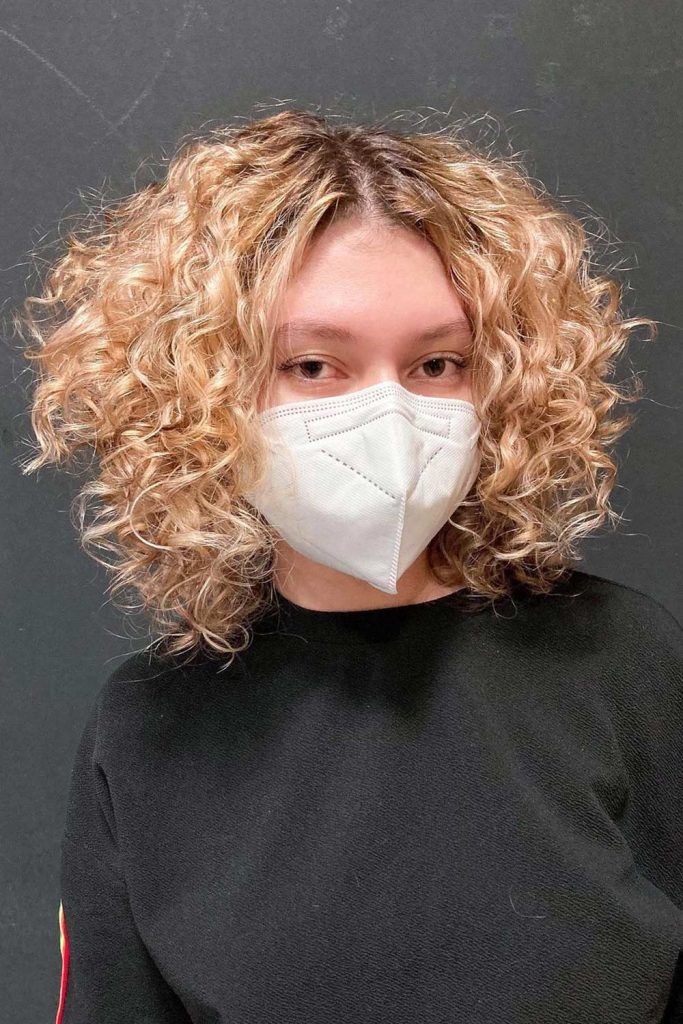 Credit photo: instagram.com/exotismos
FAQ: Middle Part Hair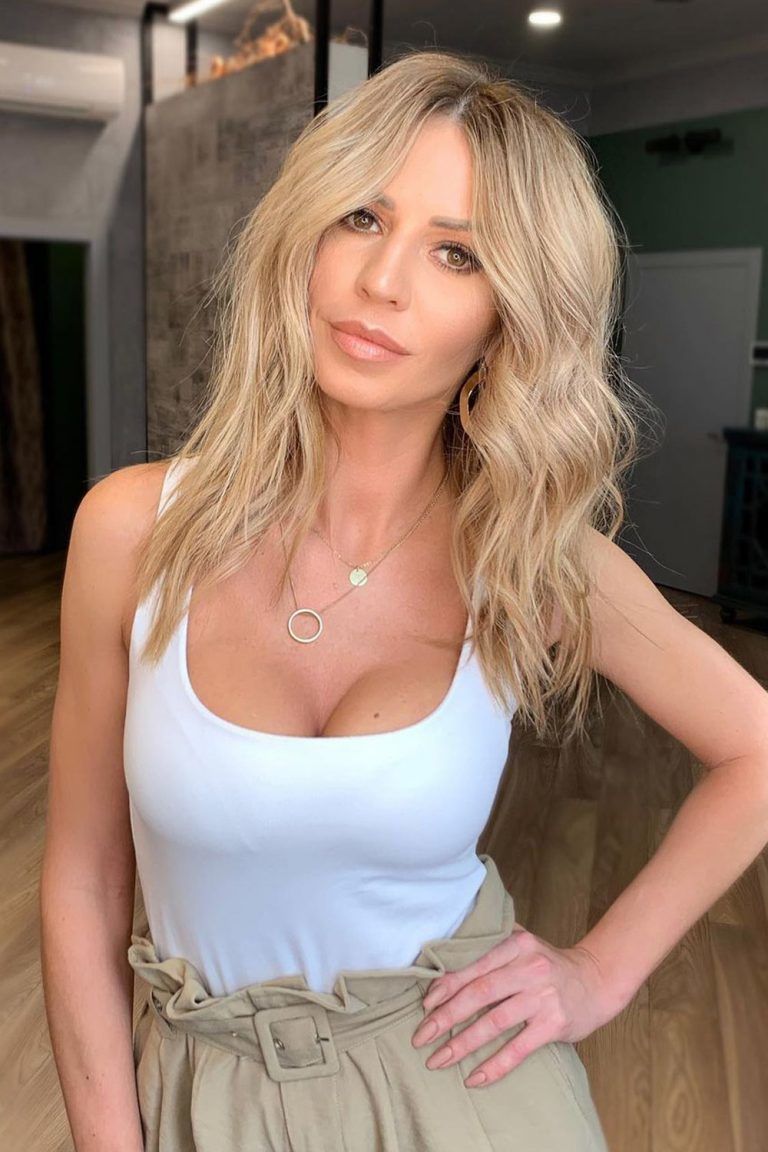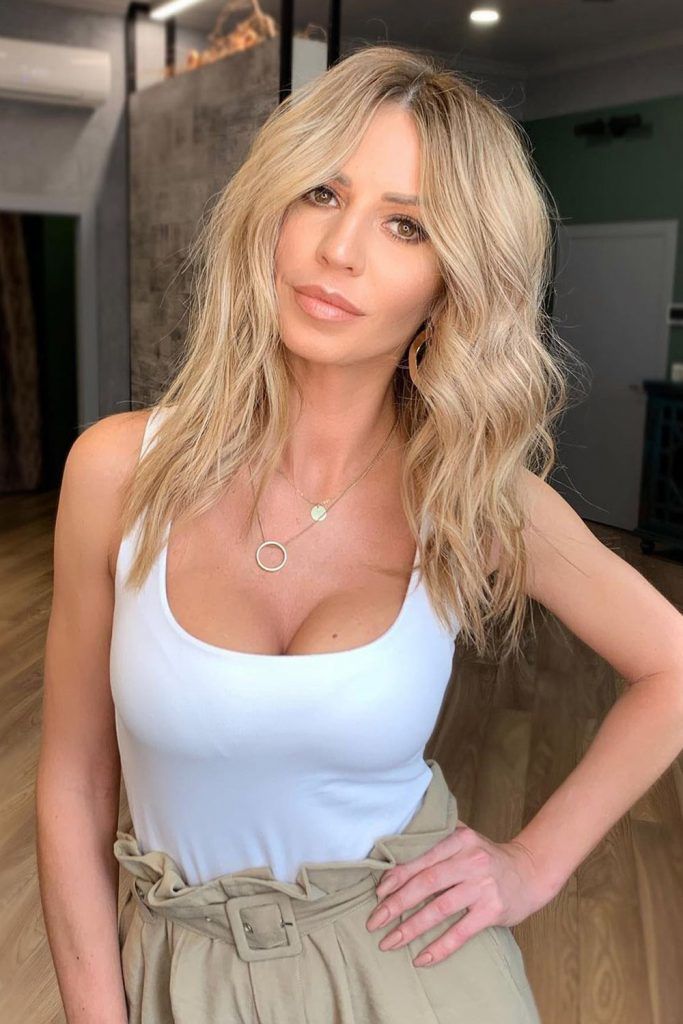 Credit photo: instagram.com/sheffpavelstylist
Is a middle part better than a side part?
There is no use comparing the side part vs middle part since both options are classy, timeless and in style. However, while a middle part is aimed at bringing your distinctive features out, the side one softens the traits. Besides, a side part won't deal with thinning hair the way a middle alternative would. So, depending upon your personal needs and preferences, you can pick either and scarify nothing.
Should I part my hair in the middle?
If you want to achieve that lovely symmetry of the face and add some visible length to your locks, then you definitely should.
Can everyone pull off a middle part?
No matter your texture, length or face shape, you can easily pull a center part off. The style is complimentary for all. However, when you pair it with other characteristics, then the decision is utterly personal since some styles work for your friends but not for you.
Is the middle part more attractive?
Depending upon the effect that you are willing to achieve, it's hard to speak for all. However, the fact that the part is programmed to bring the best features out is undeniable.
The debate around the middle part has been going on for a while. Nevertheless, the discussions can't deny the classy pull and easiness of the cut. Therefore, you can give the style a try without the need to give up anything in the process. After all, you can go back any time, and the variety of styles of the edge of popularity is grand enough to pick your favorite option!
REFERENCES:
Middle part hairstyle is a classic women hairdo for a long time, be it a red carpet or a casual office look!. Source