Blunt bob haircuts are flattering for thick, thin, and medium hair length. So make yourself a cup of tea or coffee, sit back and explore all the ideas we gathered for you. Blunt bobs are super elegant and chic. But there are also ways to make them look not so formal. A lot of dying suggestions, including ombre, loose curls and you are ready to rock any party.
Light Color Bob Hairstyles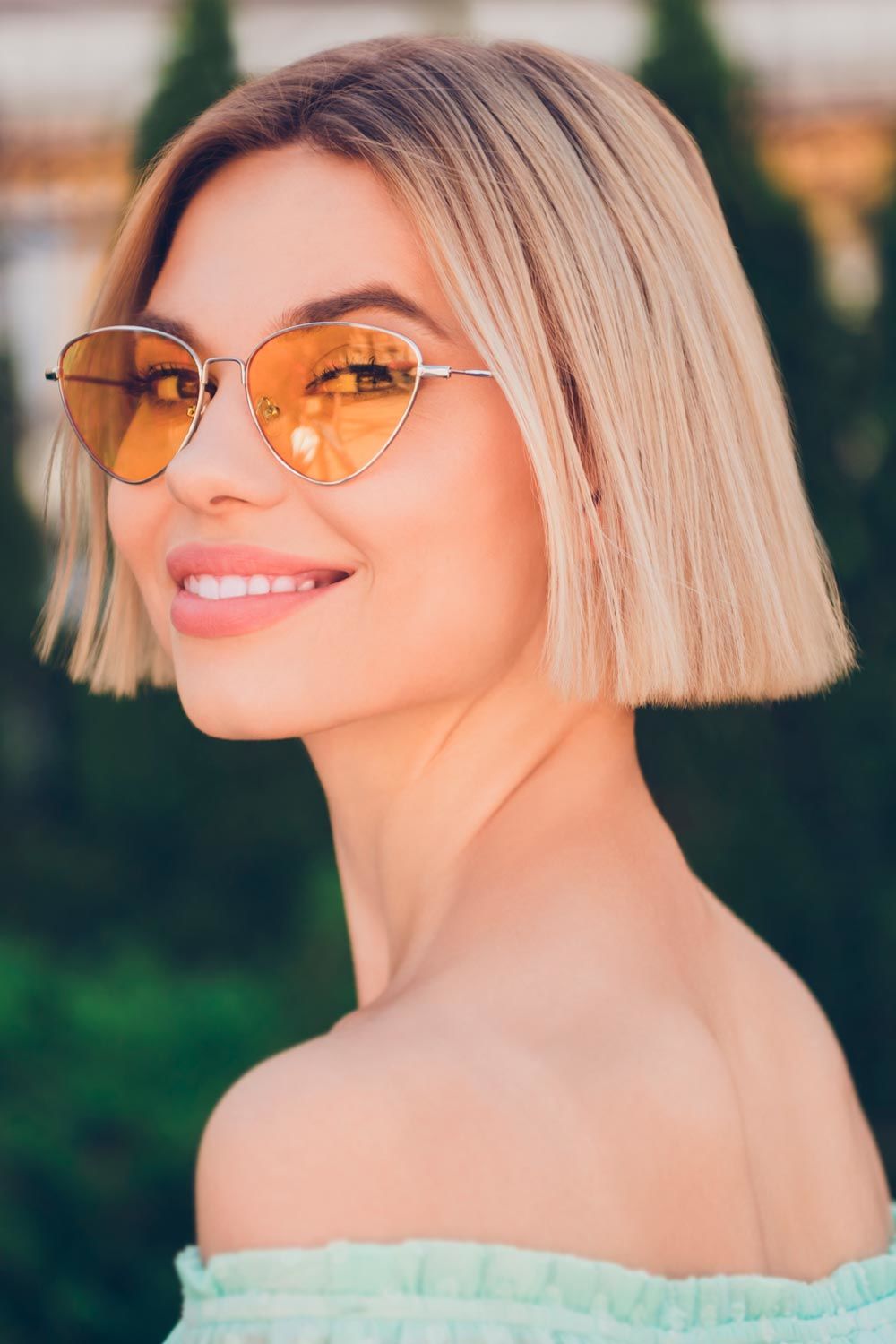 Credit photo: Shutterstock
Blunt bob hairstyles are all the rage at the moment, and there is a bunch of reasons to support the trend. The major one would be that a blunt bob is exceptionally versatile, and you can pair it with almost any look.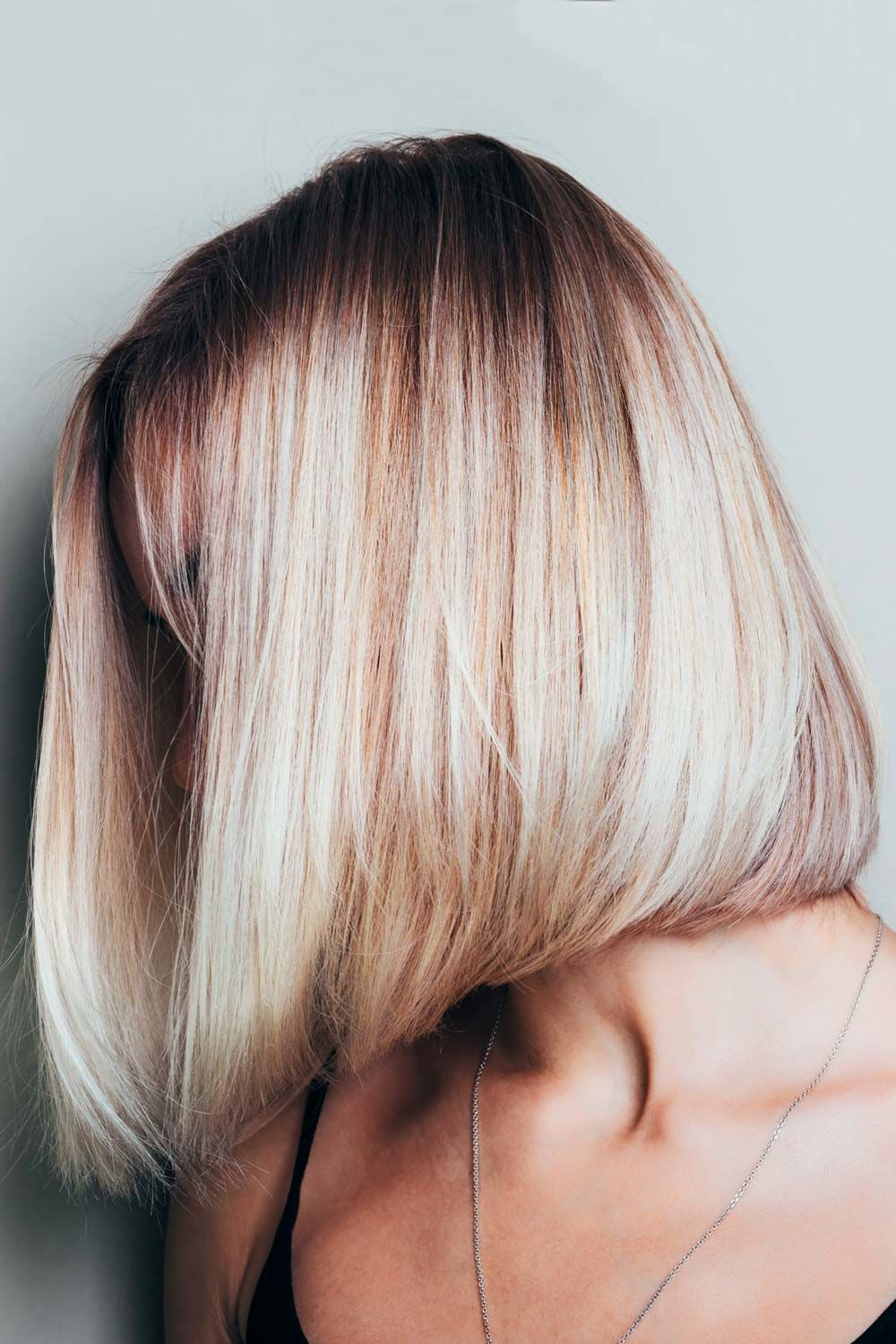 Credit photo: Shutterstock
Should you be willing to stick to the classics, a good-old blond bob cut at the shoulder level is precisely what you need. The variation will come of great use if you have a thick mane since it will take off all the weight leaving only the style to admire.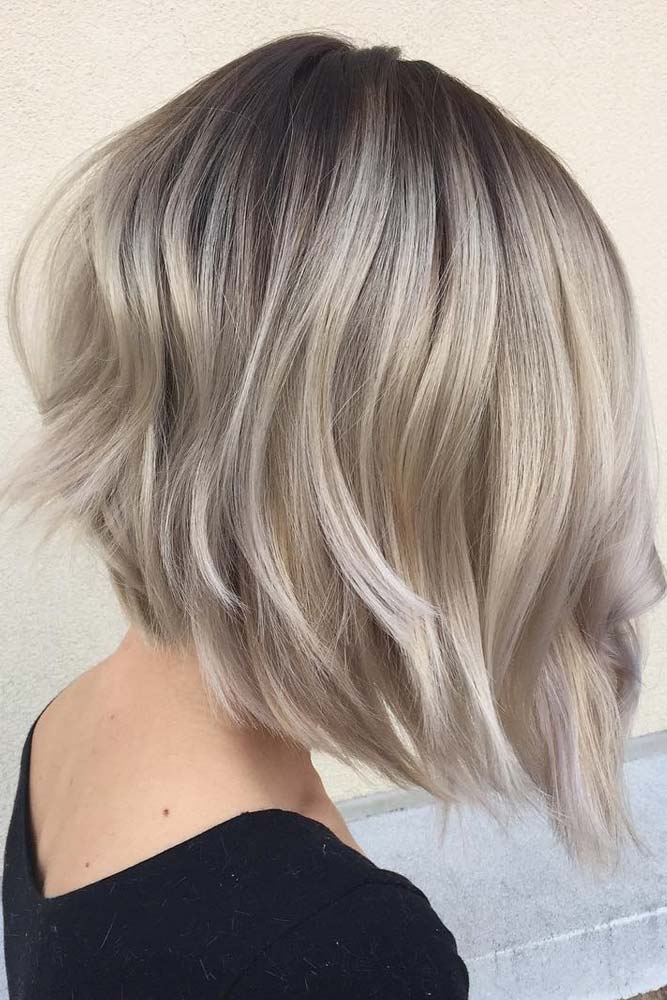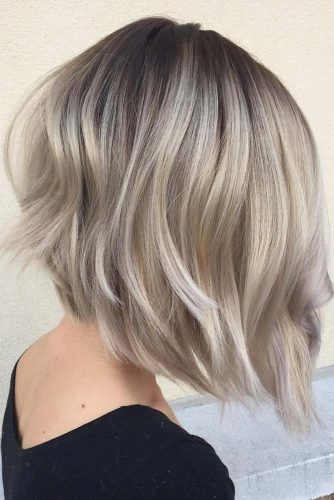 Credit photo: cassderosa
A wavy bob can be quite blunt as well. All it takes is to pick the right hair color to go with it. An icy blonde seems to deal with the goal seamlessly.
Besides that, we have some nice tutorials on how to do a ponytail in a New York minute. They will totally change your ponytail game. It will look iconic with our tips and tricks.
Dark Color Bob Hairstyles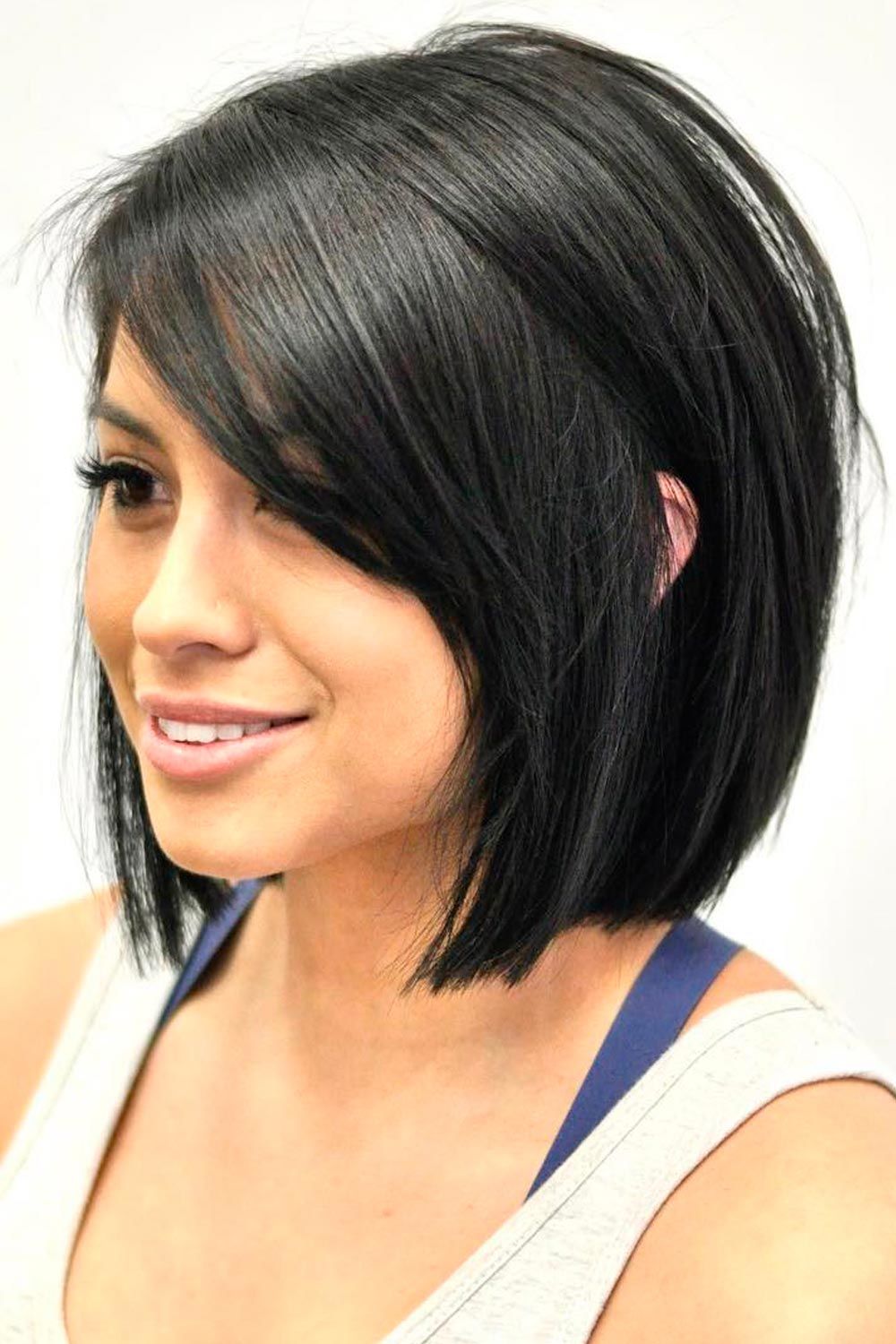 Credit photo: caleb.a.watkins
Did you know that bob with bangs can help you enhance your face shape better than any plastic surgery? Should you need some angles added to the scene – the side bangs will deal with the task perfectly.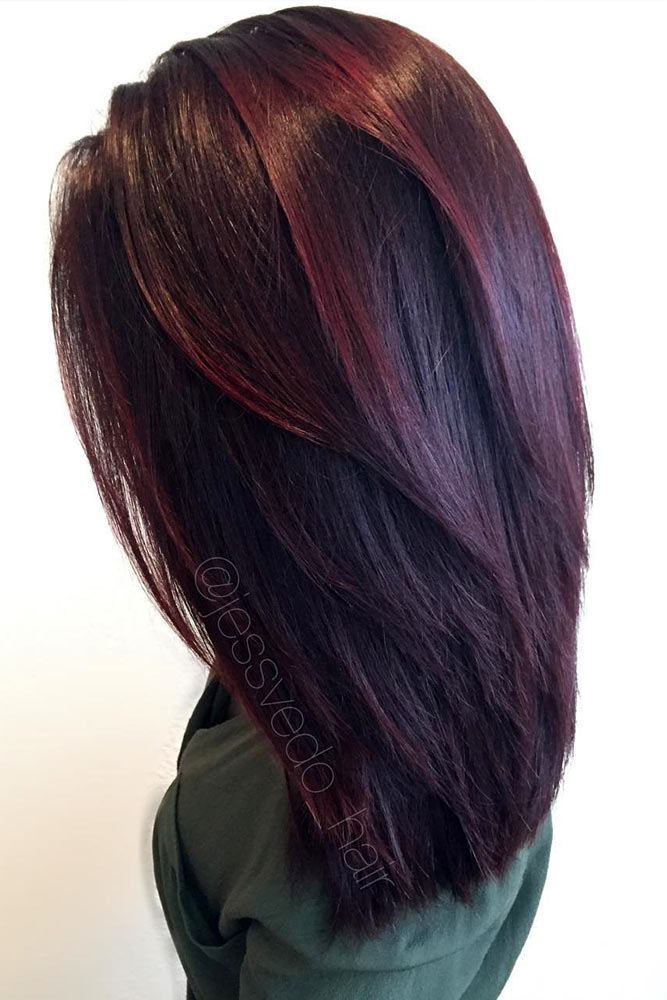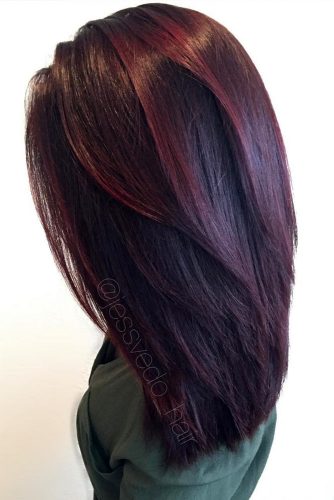 Credit photo: jessvedo_hair
It is a known fact that messy bob hairstyles are not for all. However, there is another way to show your rebellious side off. How do you feel about a layered bob with deep mahogany shading?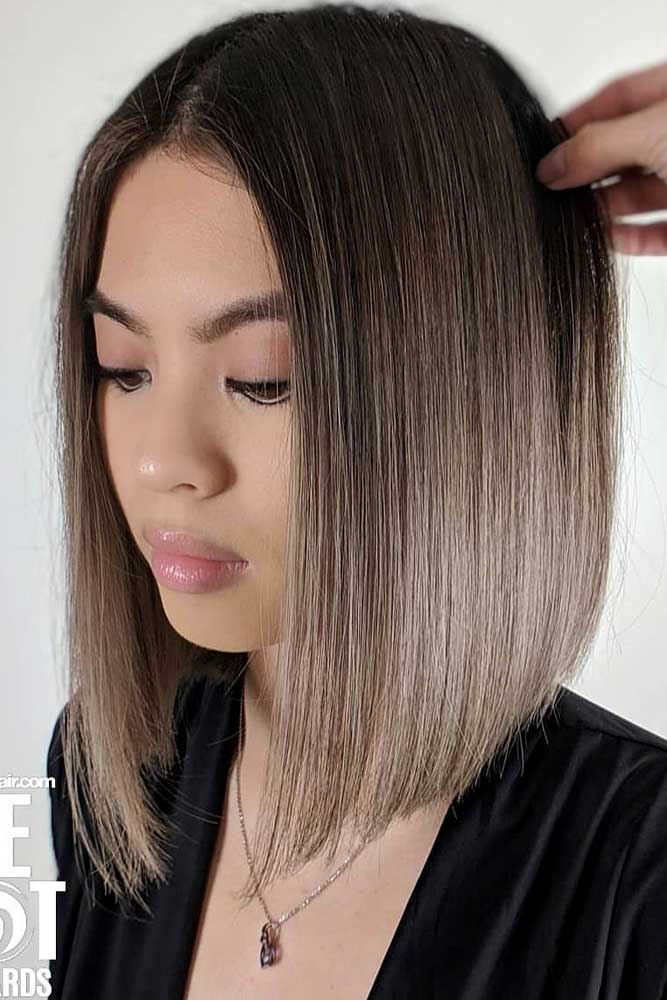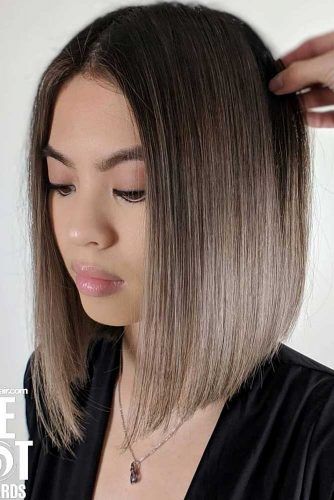 Credit photo: hairby_yv0
For the longest while, a neat ombre has been a dream of many. If you think that the trend has expired – think again! It has acquired a new flair, and you are bound to give it a try!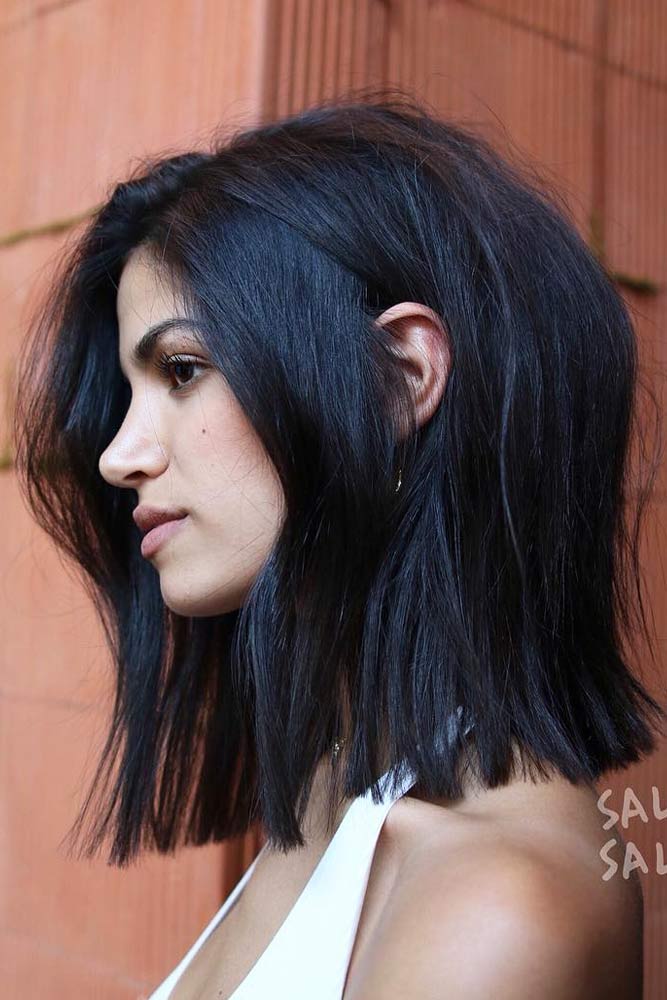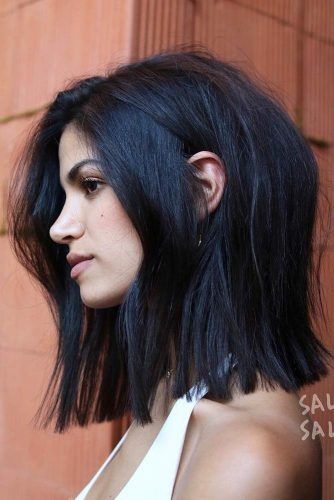 Credit photo: salsalhair
Dark long bob possesses that slightly daring vibe that can be tamed when needed. If you seek an adjustable style to play around with, this may be just the venue to explore!
Add Bright Shades To Your Short Style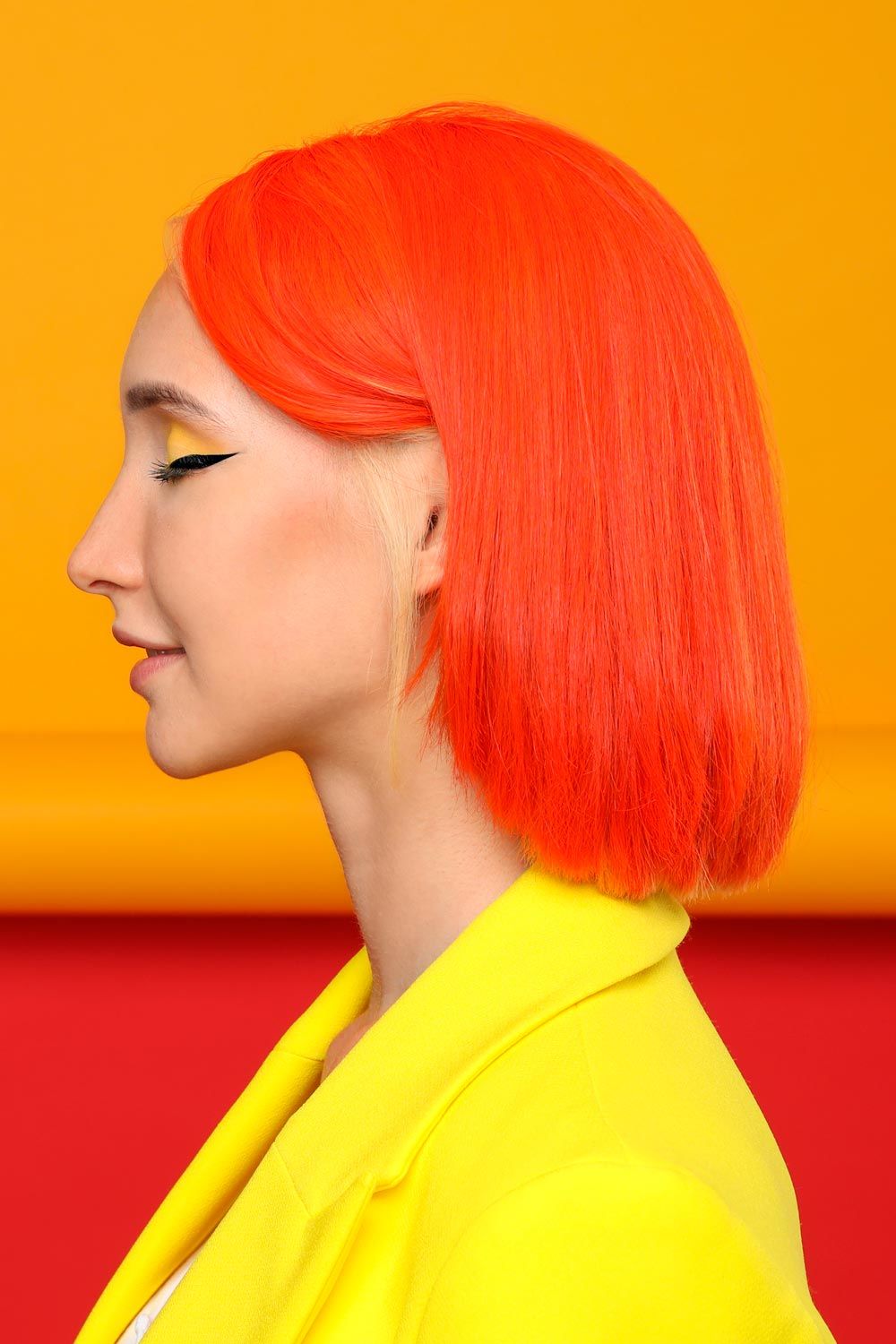 Credit photo: Shutterstock
It is amazing how much room for experimentation a short bob has to offer. A brick-bright blunt bob can serve as a reflection of a dedicated and vibrant personality. Don't limit your options – take everything that the fashion world has to offer!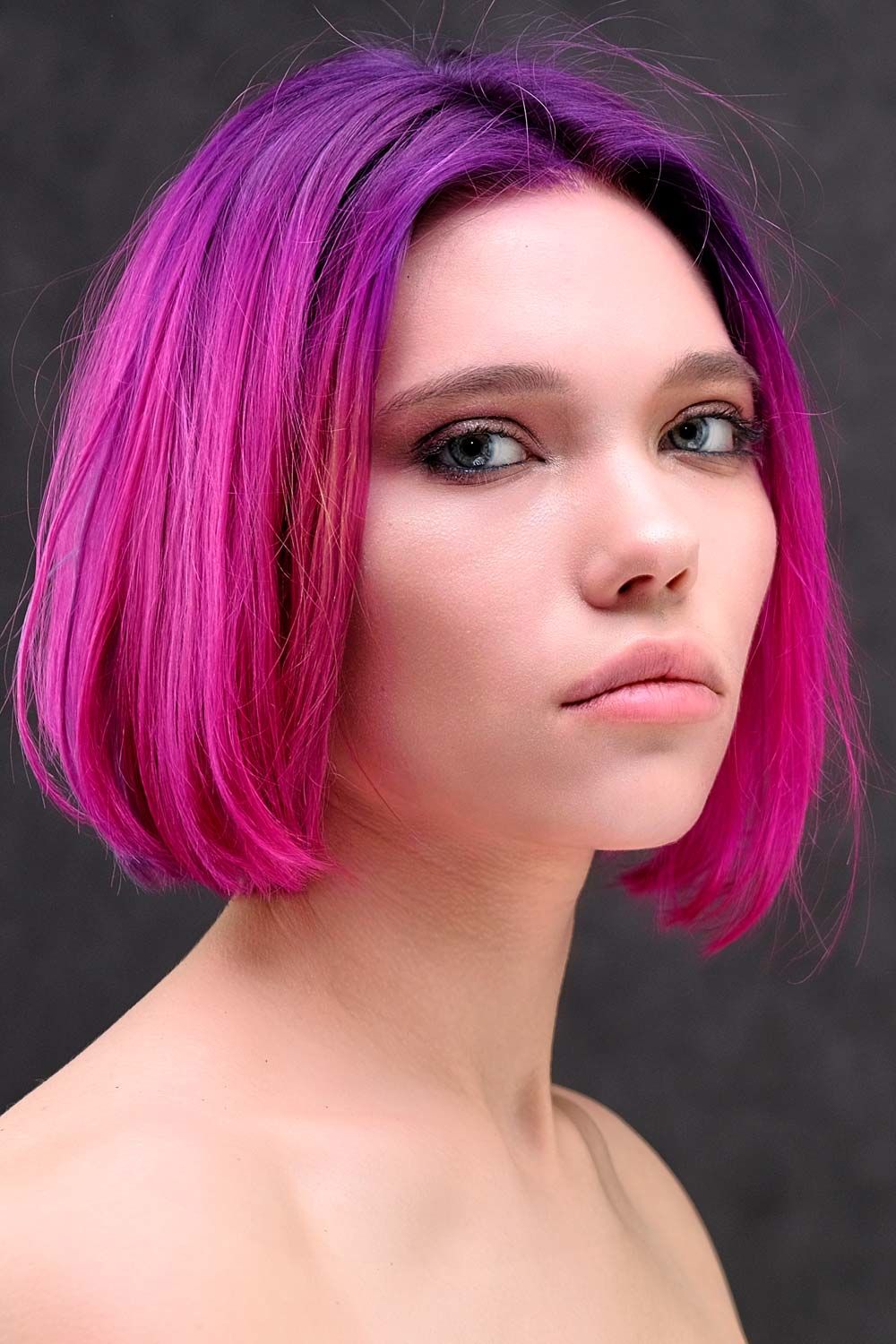 Credit photo: Shutterstock
Have you ever admired the hues that a daybreak projects? The colorful transitions from blue to purple and pink and breath-taking. But, do you know what can be as amazing to look at? A same-shaded blunt bob!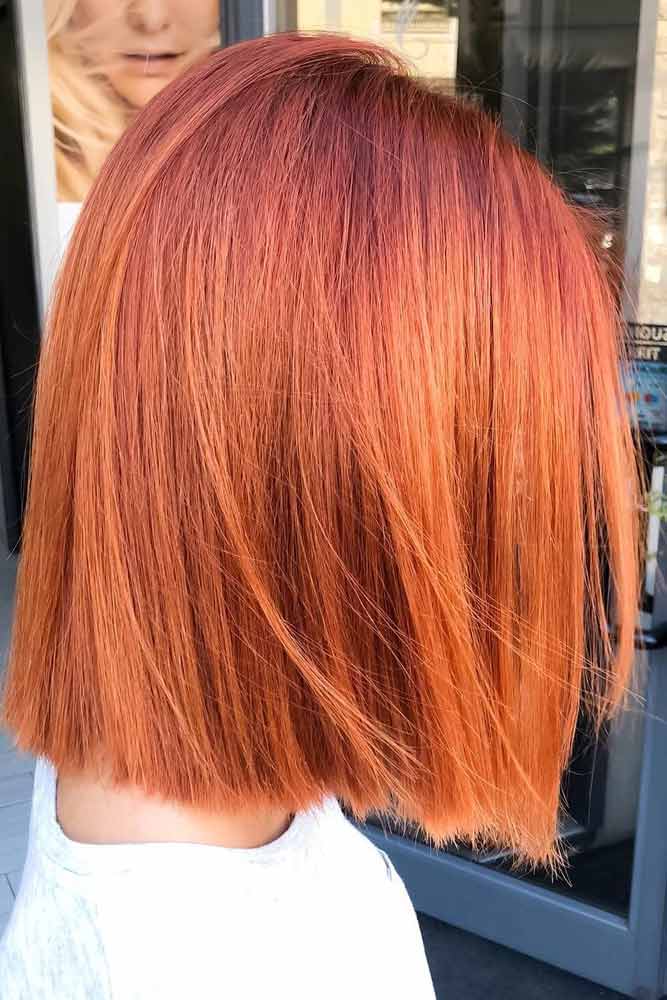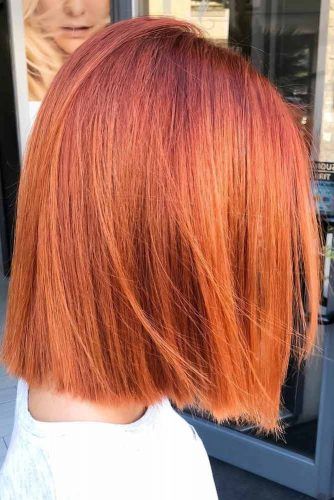 Credit photo: cardilloparrucchieri
The magic and lightness of layers are not for all. If you are all-in for smooth cuts and silky-soft lock, a mind-blowing straight bob with a tasty copper hue to it will be a great option to think about.
Bright hair colors are trend of this season. Turn on the imagination and make all your dreams come true!
Blonde Bob For Stylish Girls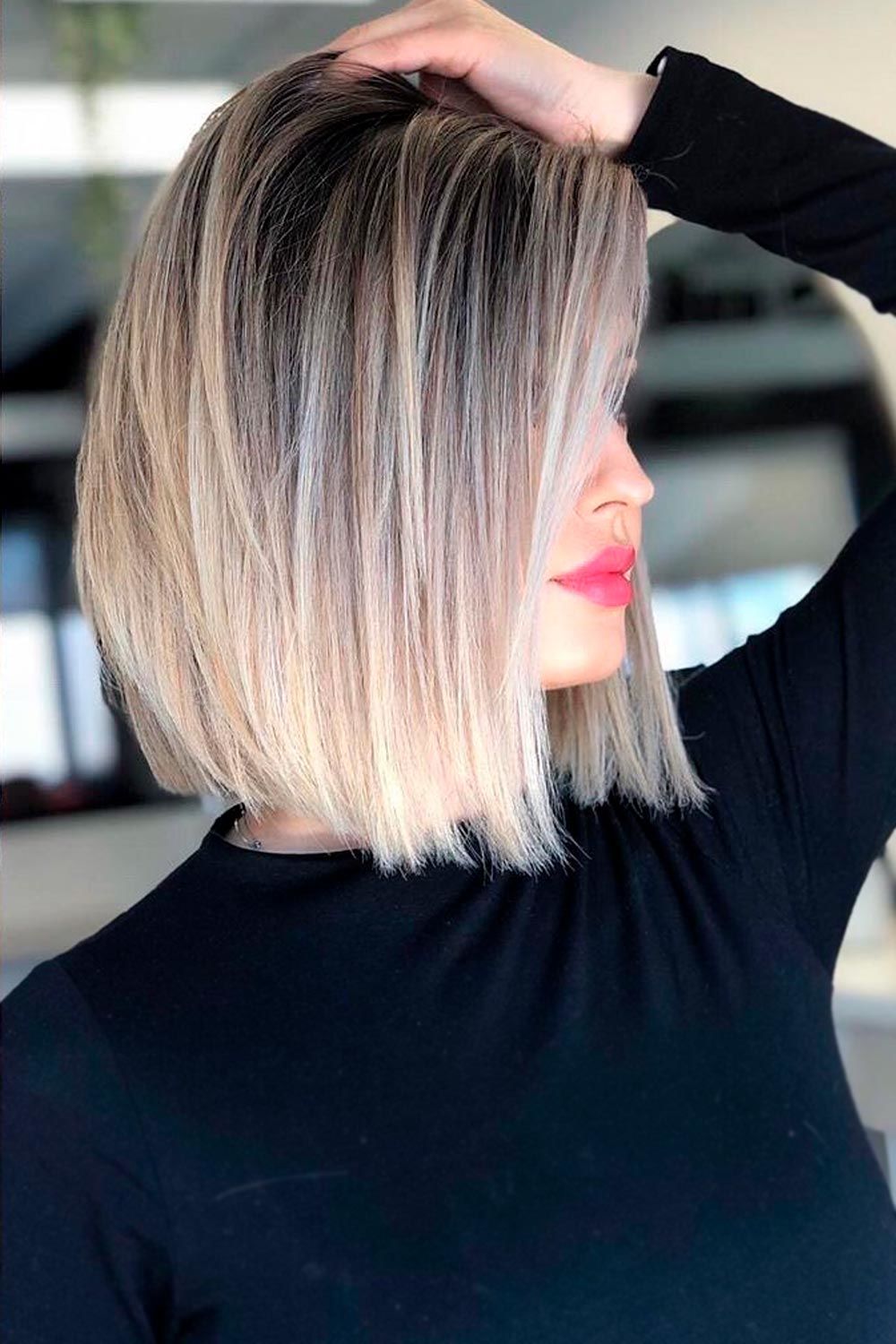 Credit photo: balayageombre
The power of an inverted bob shouldn't be underrated in no case. However, it is the shading that takes the cut to the next level. Should you be willing to sport one of the most stylish cuts for sassy blondes, a blunt bob with blonde transition is precisely the idea to brood upon.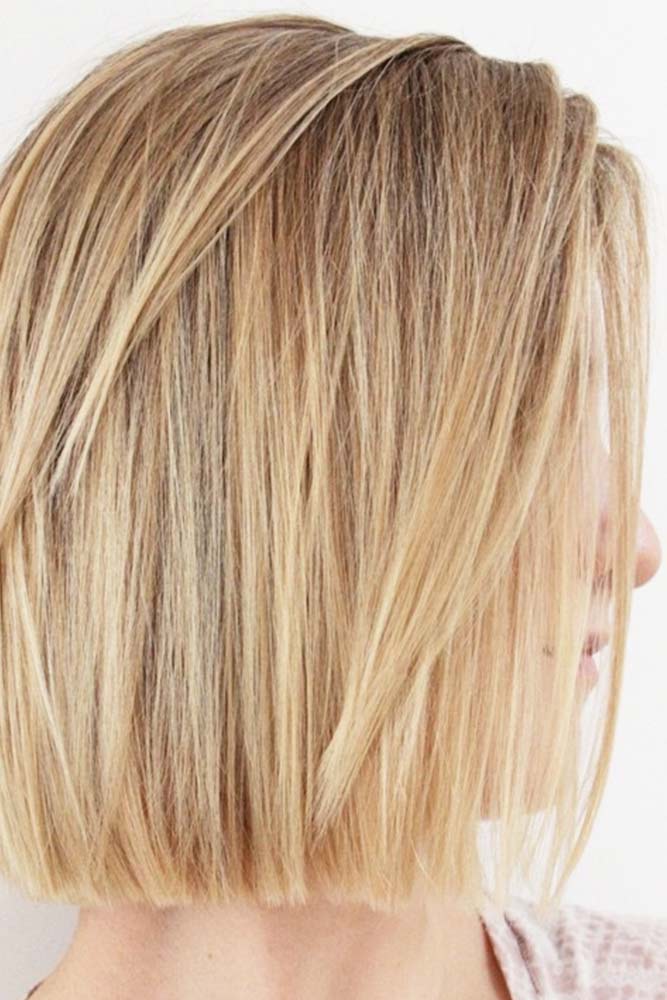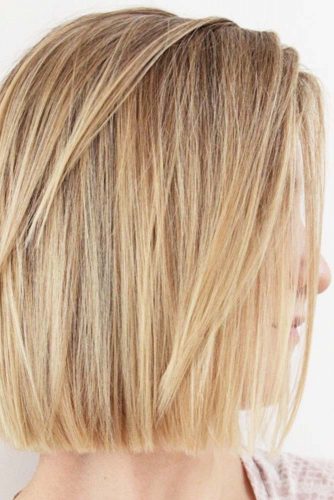 Credit photo: styledbylizsustaita
You are mistaken if you think that silver-toned blondes are the only trends to consider. There are countless warmer blonde hues to give a test drive to. Hopefully, this utterly blunt and super-stylish bob will push you in the right direction.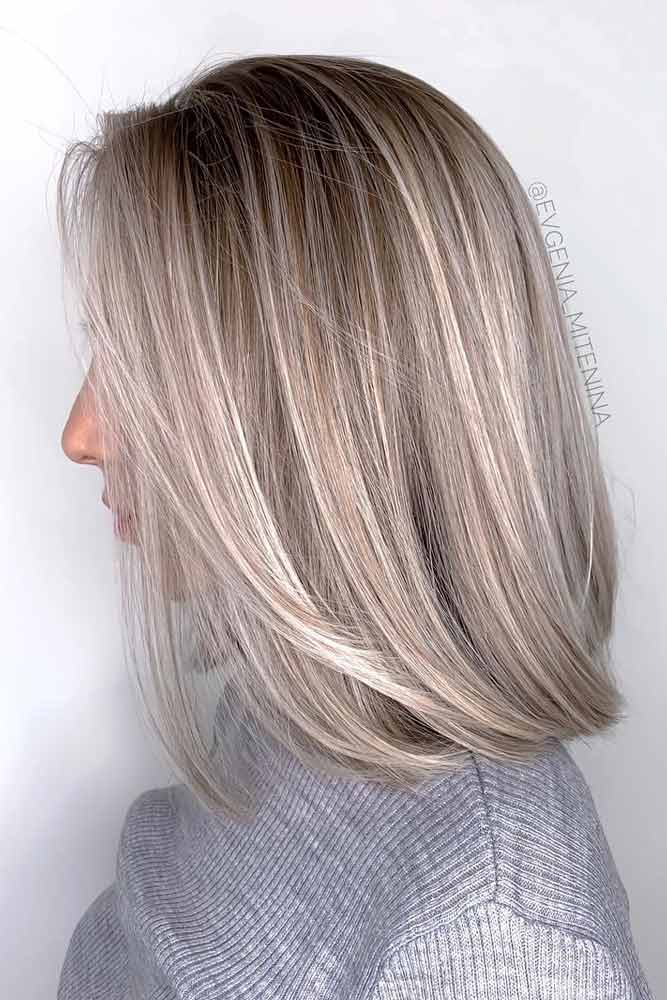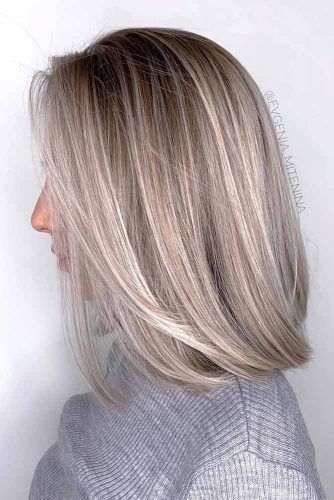 Credit photo: evgenia_mitenina
Don't feel like sporting a choppy bob this season? Then it is time to expand your horizons a little. A gorgeous wispy mid-length bob is waiting!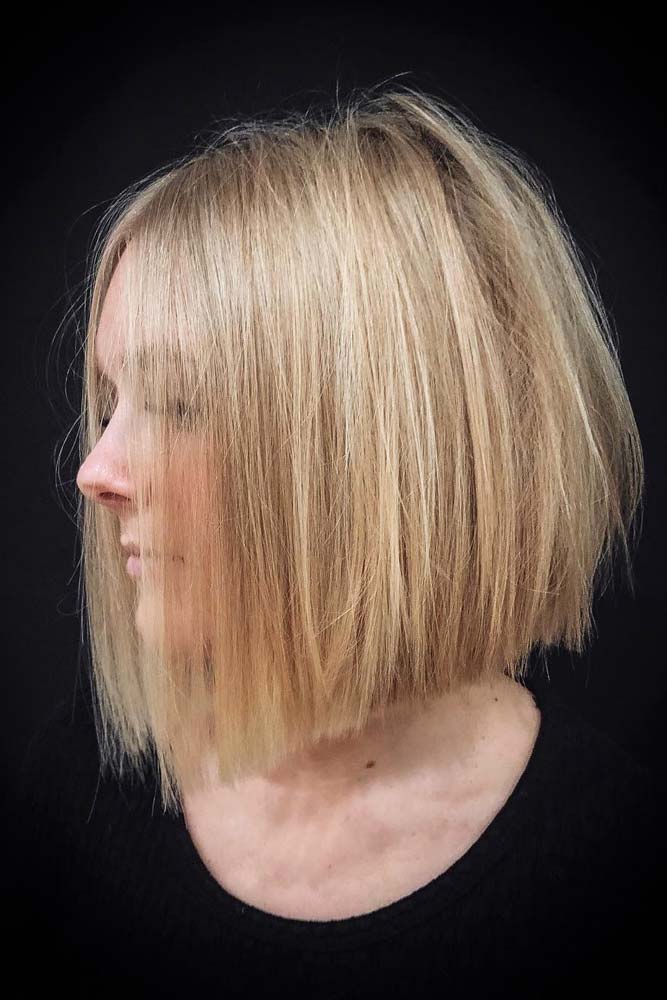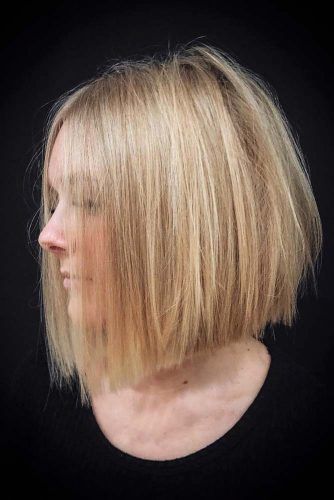 Credit photo: chrisjones_hair
One of the main characteristics of the blunt bob is that it is immensely versatile. A stacked honey bob will help you enhance that fine mane of yours to the point you haven't expected to exist!
A blonde bob is a classic hairstyle for women of all ages.
Attractive Short Hairstyles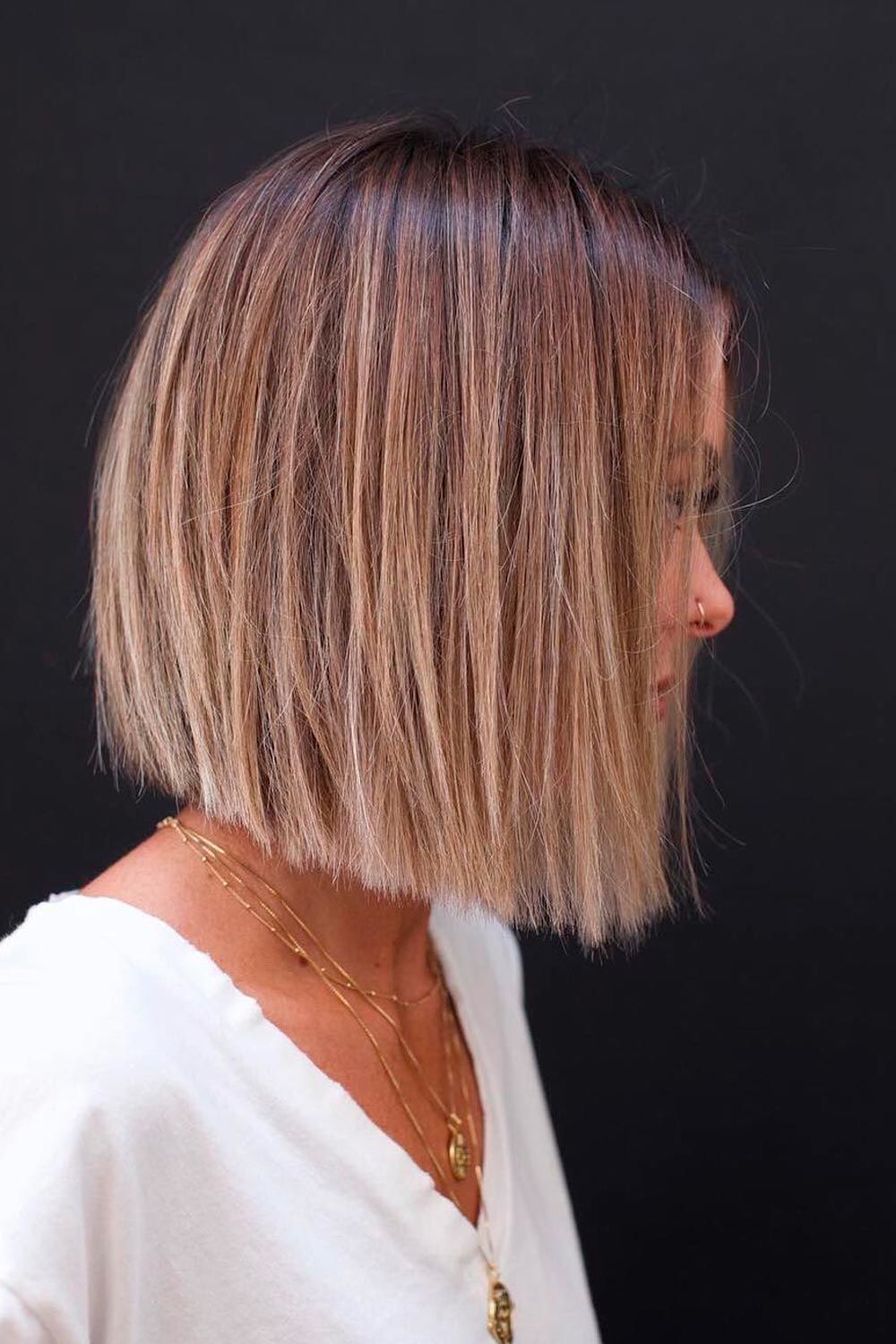 Credit photo: balayageombre
A-line bob carries most of the edginess that a short hairstyle can possess. Pair the cut with light highlights scattered over the pretty brunette canvas, and you will get yourself a look no one will be able to resist.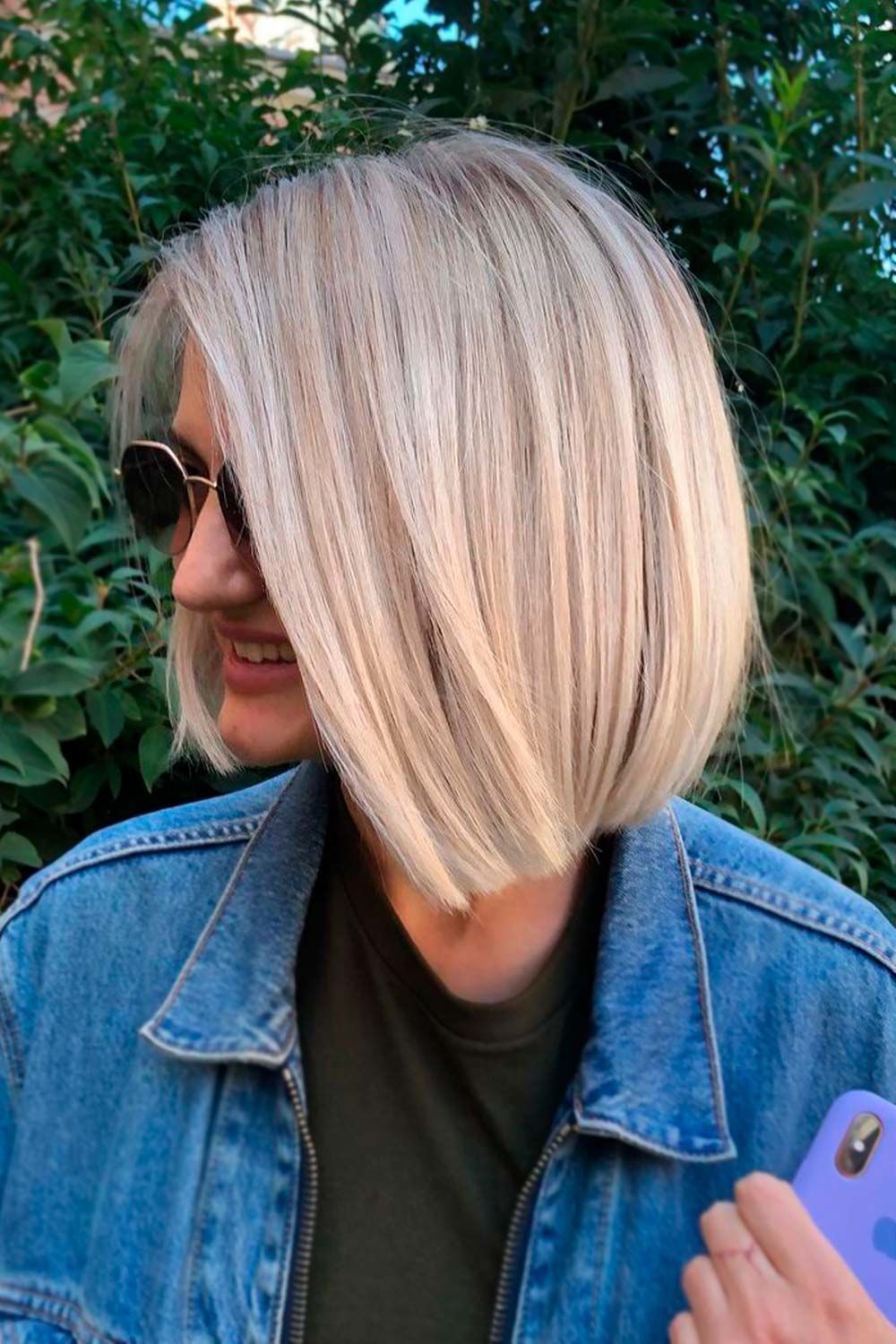 Credit photo: wuzzupkarry
Another interesting peculiarity of almost any blunt bob haircut is the fact that it suits ladies of all ages. Whether you are looking for a mature style or a youthful cut, a blonde bob with a side part fits the description perfectly.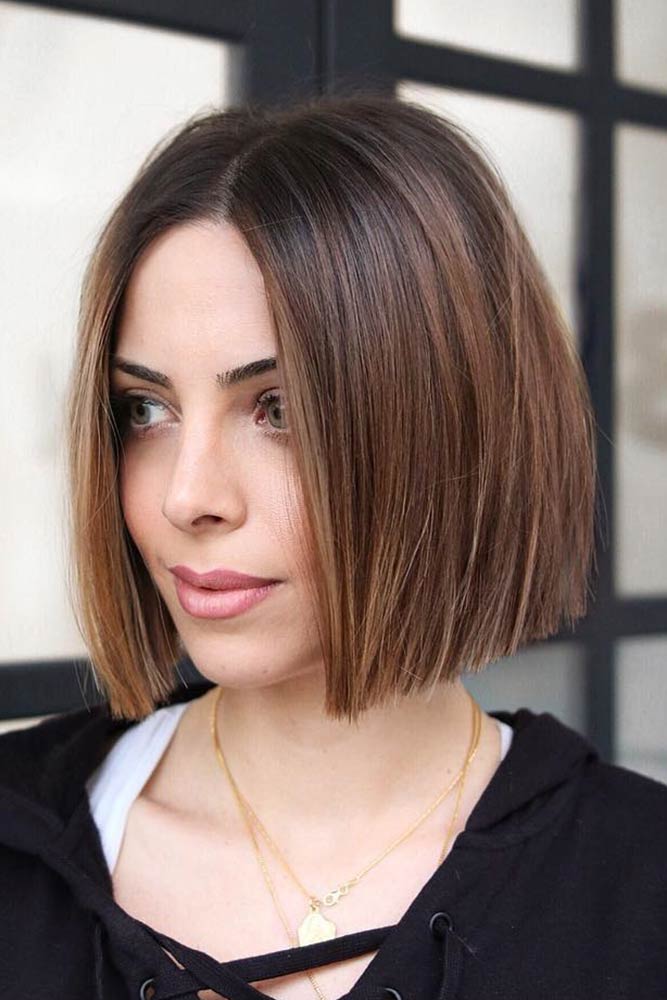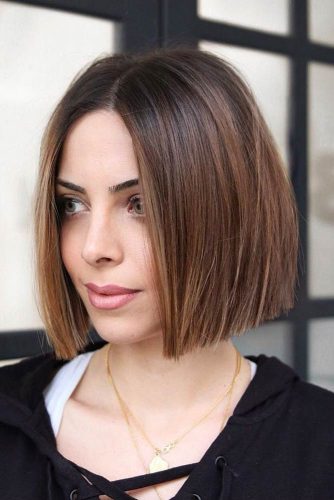 Credit photo: salsalhair
It takes some courage and dedication to pull an asymmetrical bob off. If you don't feel like experimenting at the moment, a center-parted short bob can save the day.
If you prefer shorter hairstyles, try a short bob to look fabulous.
Perfect Bob Hairstyles With Highlights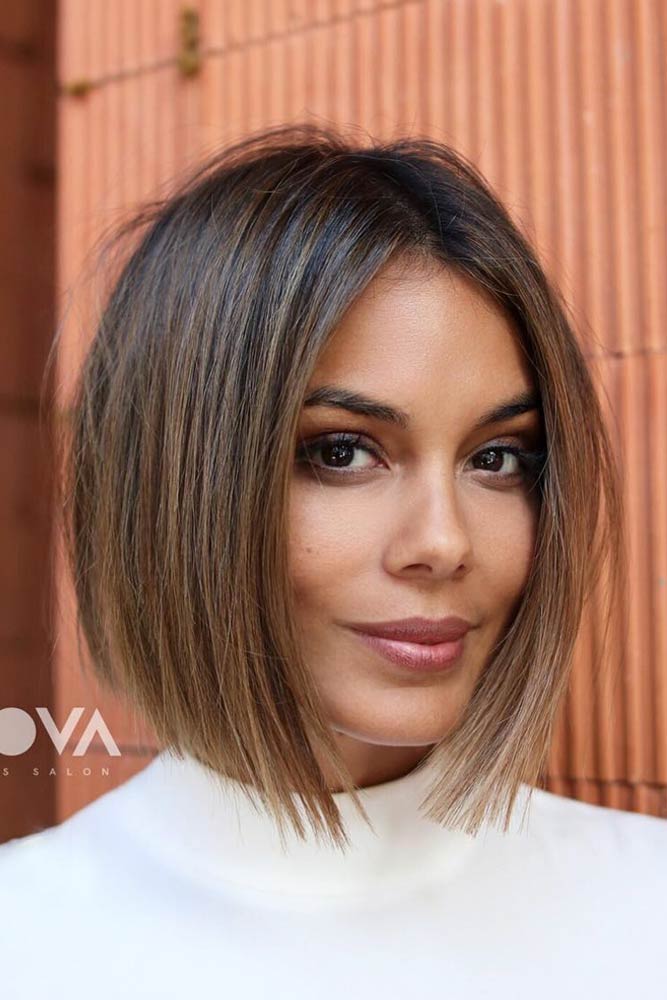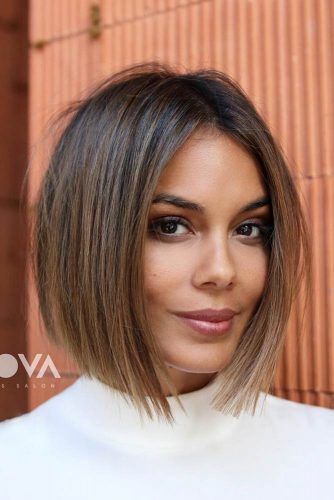 Credit photo: salsalhair
Among all the bob hairstyles for black women, a natural-hued A-line bob for fine hair deserves all the attention it can get. It is perfectly light and flowing, let alone utterly trendy and appealing.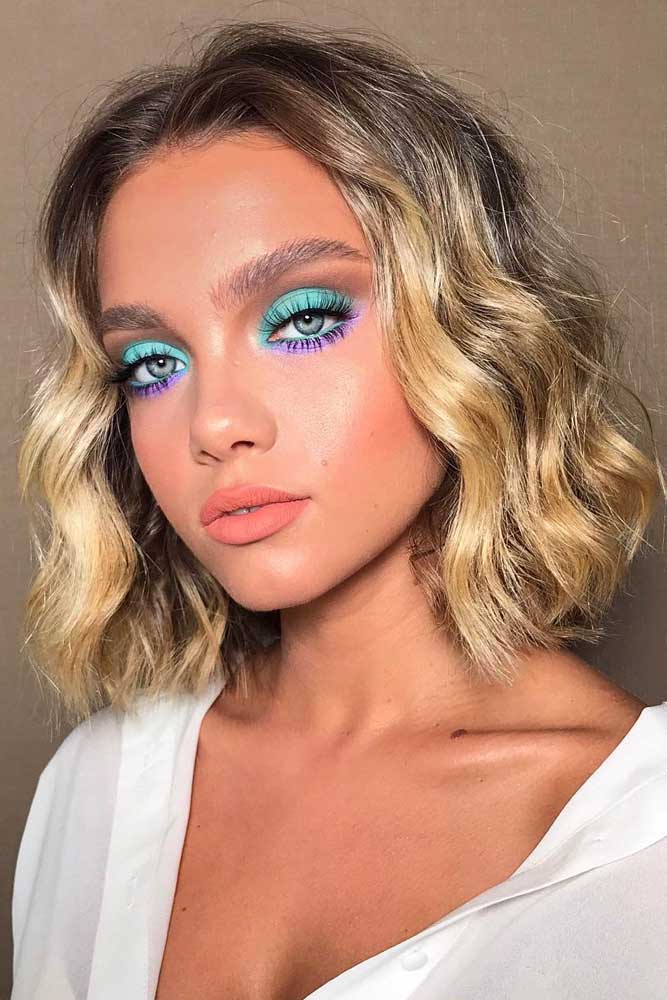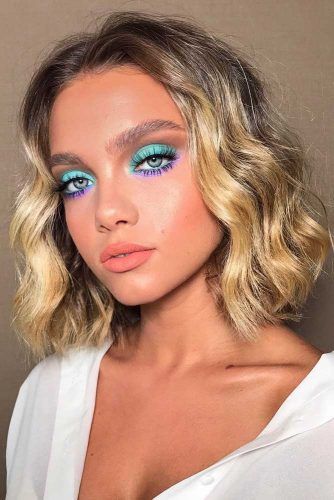 Credit photo: piminova_valery
The magnificence of a well-styled curly bob can't be coated in words. It is both gentle and daring at the same time. Not to mention that it suits all face shapes and textures.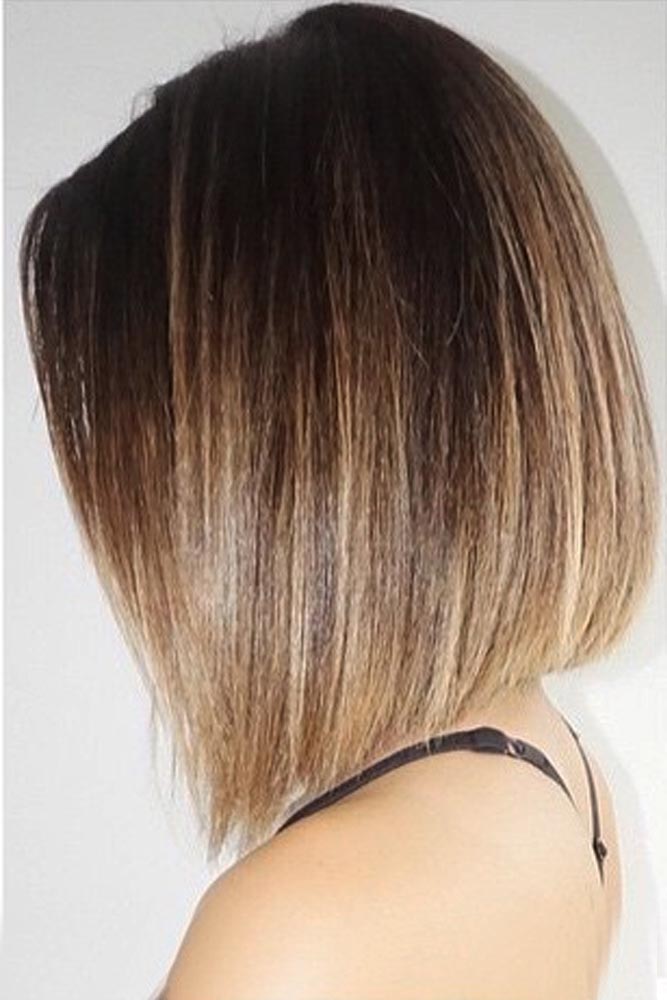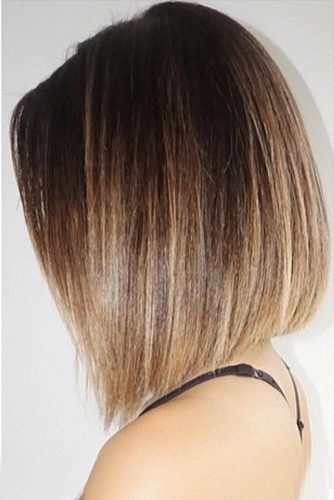 Credit photo: cleencuts
Inverted medium bob will suit elegant ladies who don't want to show off their uniqueness. Keeping things classy counts as tasteful and wise. Feel like you belong to the category?
So, if you have short hair, you can add some caramel highlights to brown hair, well-blended blonde highlights to blonde hair, and subtle highlights for light brown hair.
FAQ: Blunt Bob Hairstyles
What face shape suits a blunt bob?
Oval to round facial forms perfectly suit for bobs. It may be done on any hair type and can range from blunt to long or super-short, plus bangs, angles, layers, curls, whatever…
Does a blunt bob have layers?
A blunt haircut is one that lacks layers and is either sleek on ladies with naturally straight hair or more textured on denser hair types.
Is blunt cut better for thin hair?
For the people with thin or fine hair, a sleek blunt bob or lob is one of the best options.
It instantly adds volume and style to your hair, whether it's straight, wavy or put in a ponytail.
Will a blunt cut make my hair look thicker?
Blunt bobs are among our favorite hairstyles because they suit almost everyone. A blunt perimeter makes your hair look thicker as compared with a haircut with more texturized or "wingy" ends.