Bob hairstyles for black women are magic wands that can whip the tiresome thick and coarse manes into a well-groomed and comfortable shape. Of course, when non natural-haired women meet a lady of color, they get envy about her amazingly curly texture. Yet, only those who have it know all the pitfalls of wearing long natural tresses.
So how about going for stylish comfort? Today you are going to see the most inspiring bob ideas that will not only give your unruly hair a decent look but also show off its beauty at its best.
Side Parted Pixie-Bob With Bangs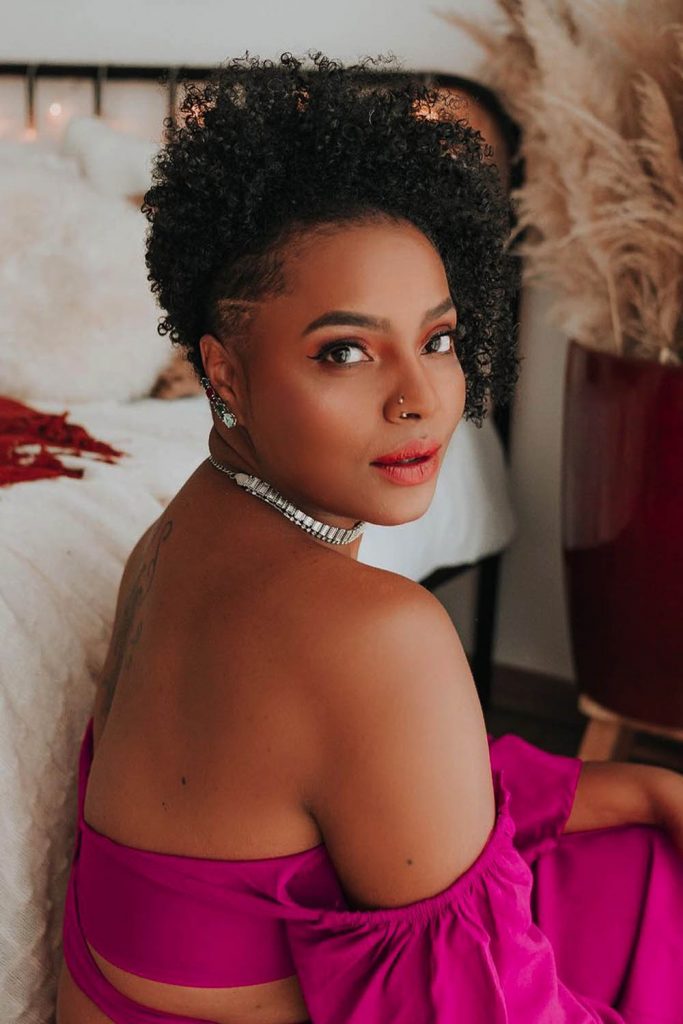 by @cwbraids_br
Remember how much time and product you spend to get rid of frizz and bring your hair into an even shape? Well, with such short bob hairstyles for black women as pixie-bob, you can forget about that. The longer front will allow you to bring a ton of volume and frame your face while the shorter back will tame your unruly locks.
Blunt Lob With Bangs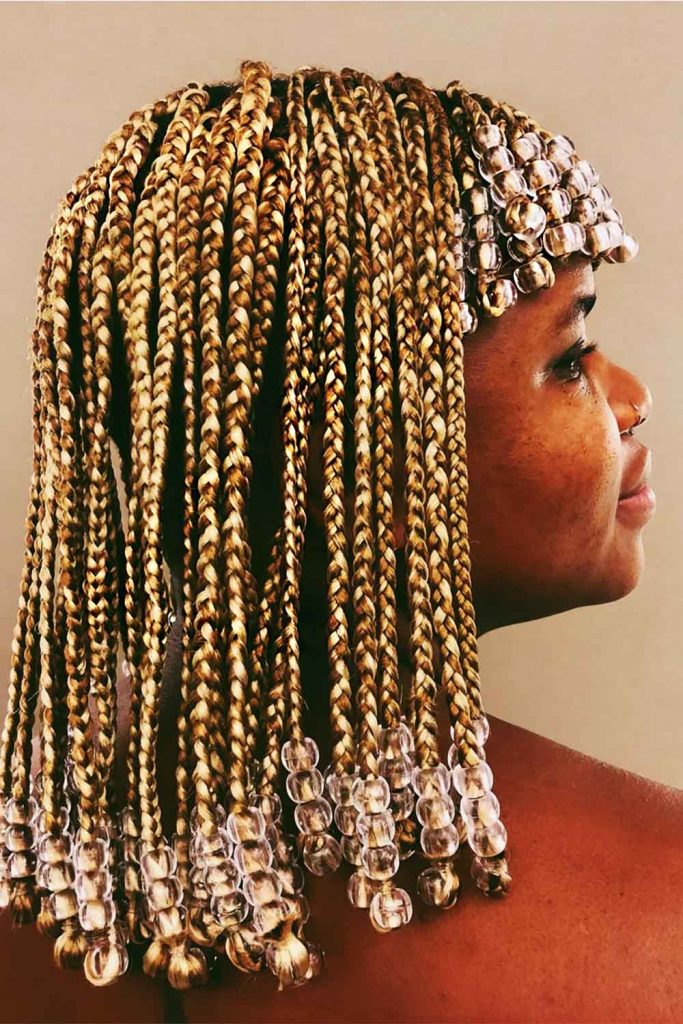 by @africancreature
One of the best things about bob weave hairstyles for black women is that you can put fake tresses selectively to your hair. In other words, you don't need to cut a fringe to diversify your blunt bob, which is a win-win for experiment lovers.
Short Stacked Pixie-Bob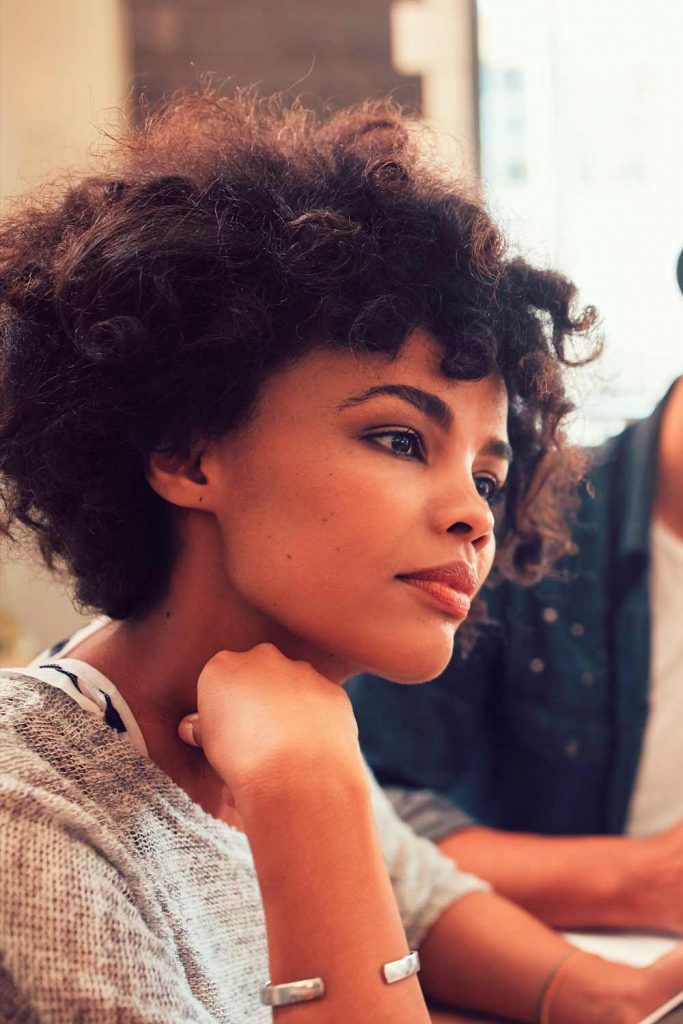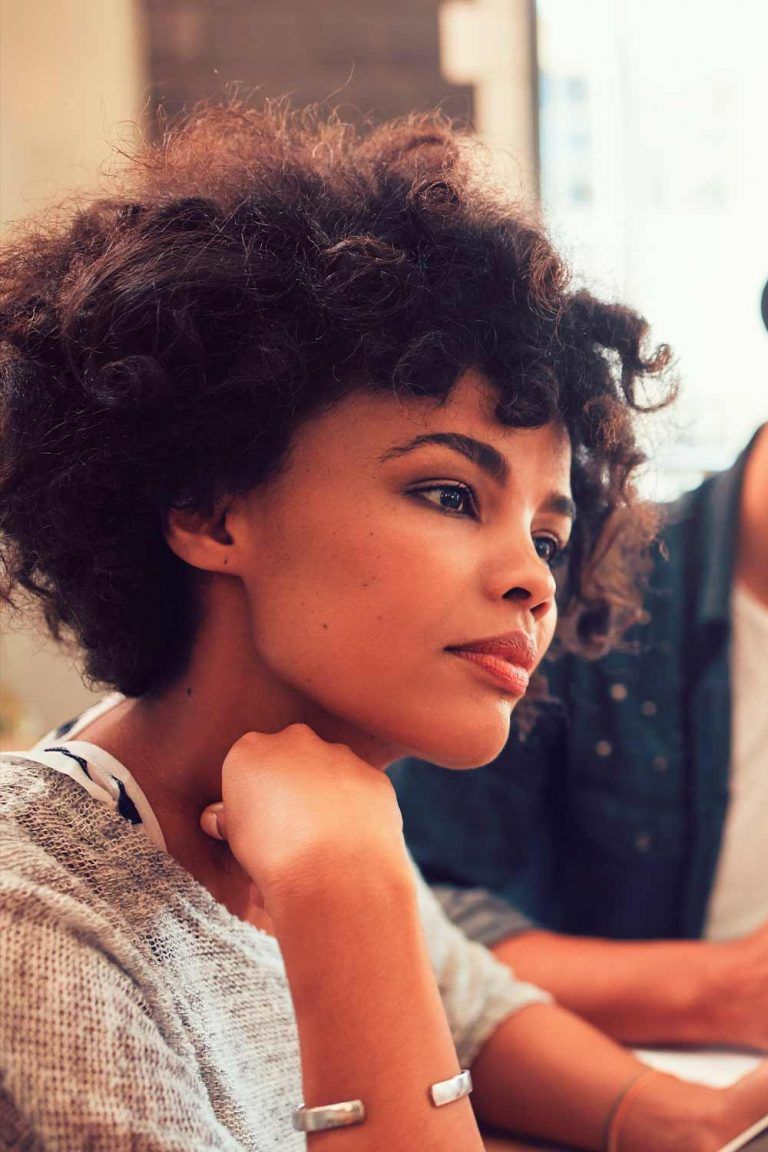 Stacked bob haircuts are designed for busy ladies who always want to be on point. Its well-groomed structure, where the hair gets shorter and more voluminous to the back, gives an immaculate, round silhouette.
Pixie-Bob With Undercut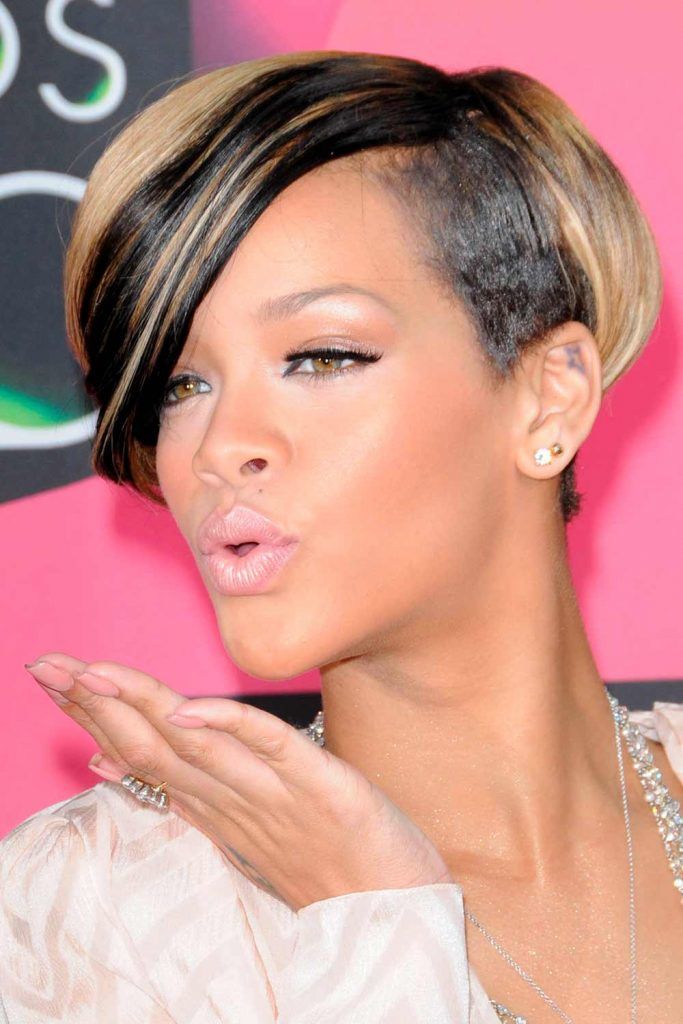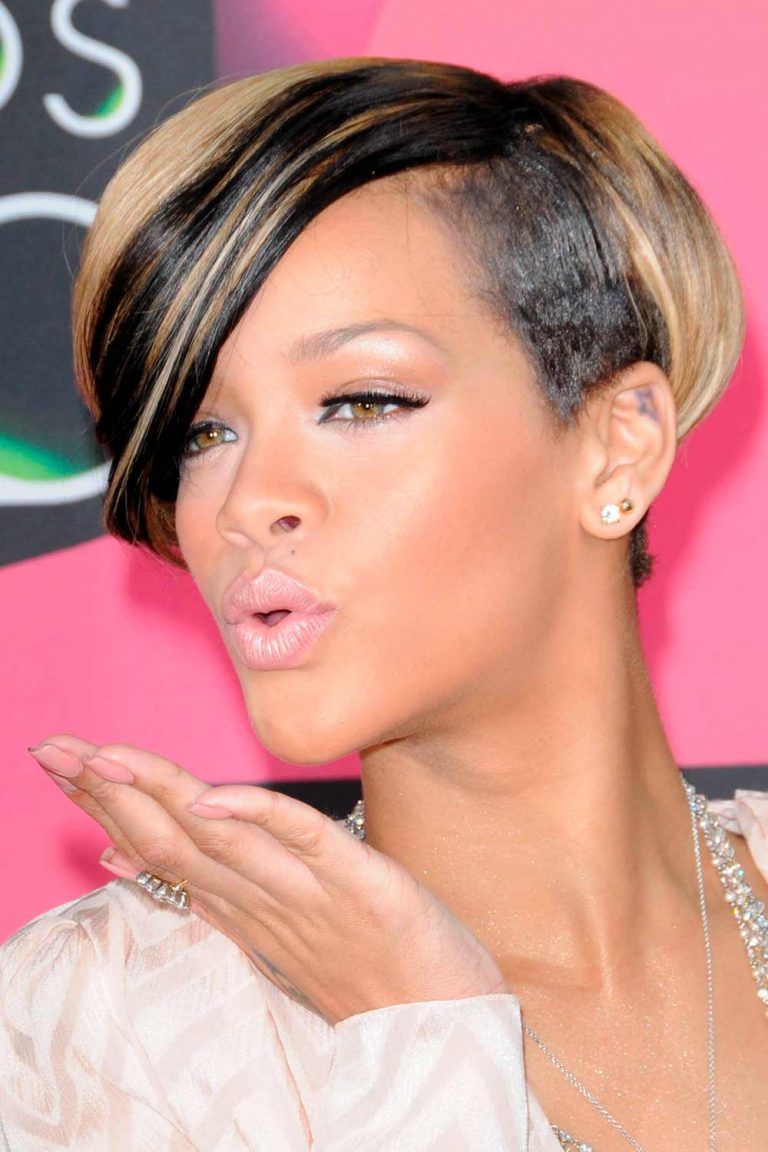 Credit photo: Shutterstock/s_bukley
Girls who can't have too much of drama in their lives can't do without undercuts accompanying their pixies! One of the features that make this idea so enviable is the way the tapered sides gradually transit to the longer top. What can be better than a neatly done sassy haircut? Moreover, if you opt for a pixie-bob, you will be able to switch your punky look to a classic one when your hair grows out.
Short Shaggy Bob With Bangs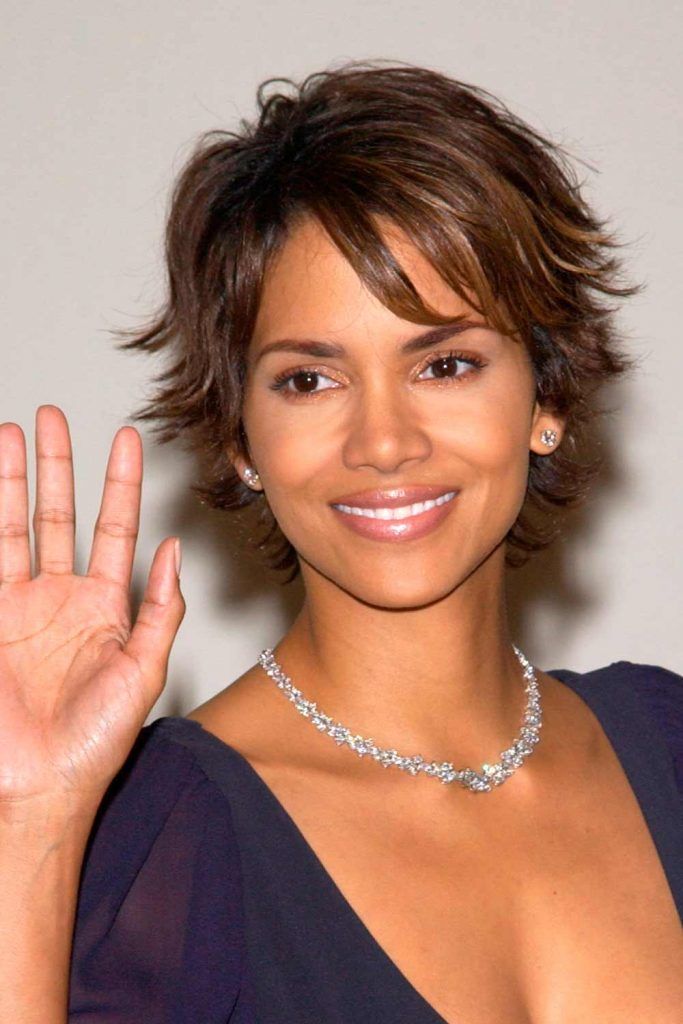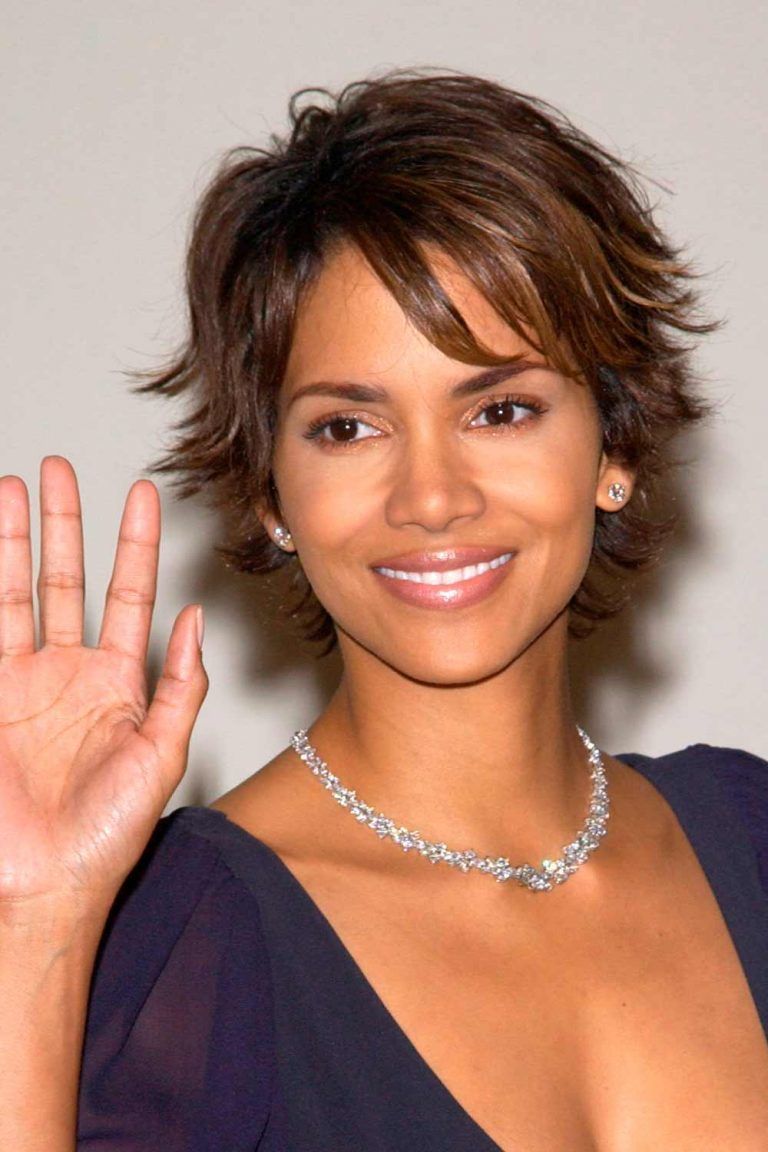 Credit photo: Shutterstock/Featureflash Photo Agency
As for bob hairstyles with bangs for black women, there's a great variety of stunning options. For example, you can get a short shag with a fringe and love it for two simple reasons. First: shaggy layers give a light and manageable texture. Second: they can build a voluminous body while framing your face.
Middle Parted Straight Bob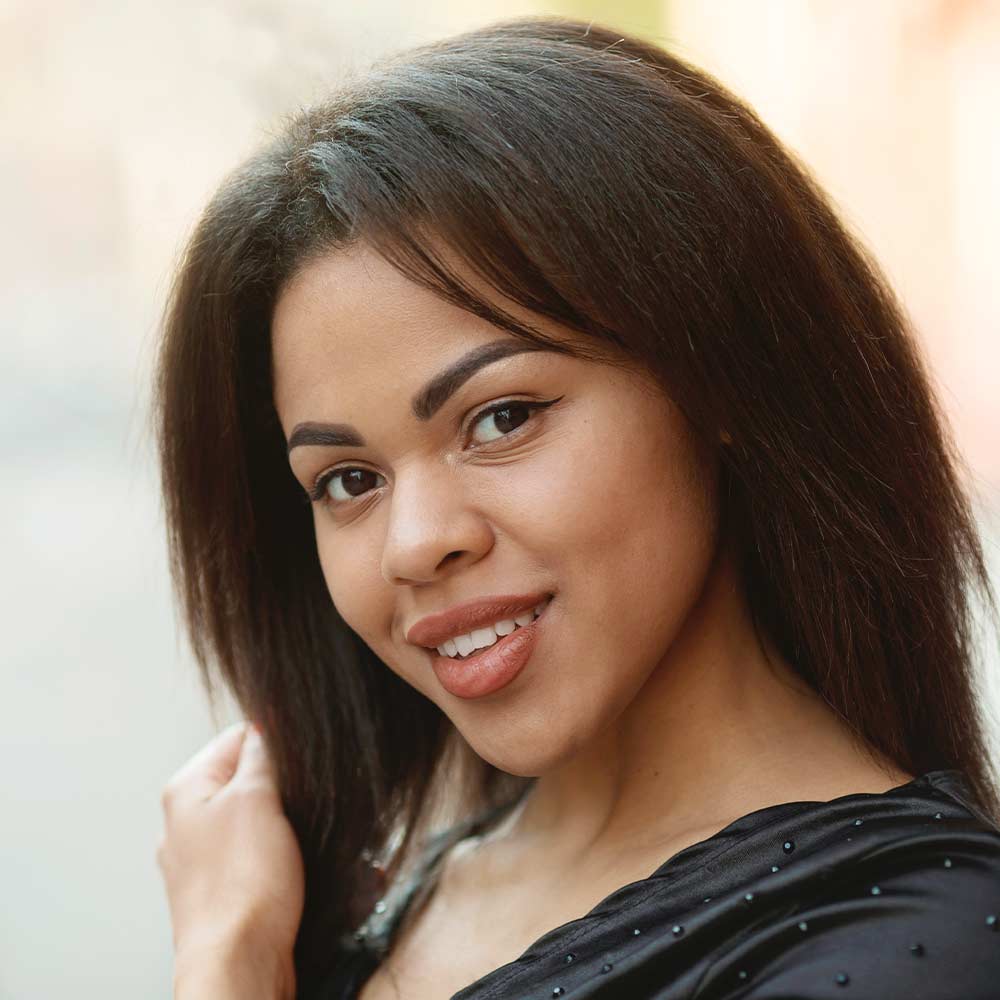 Nothing looks better than a classic bob on thick hair. Due to the richness of your texture, you can get the most out of the simple haircut and sport it proudly. For a harmonic finish, make sure to style your bob to the part, and the beauty of your locks will show its full potential.
Short Wedge Haircut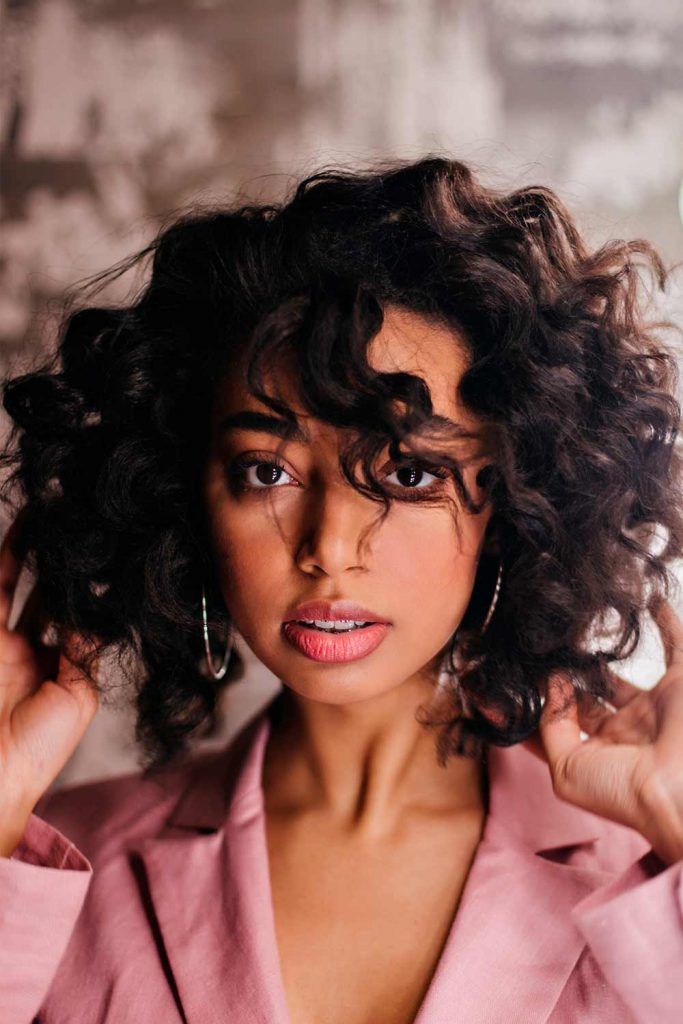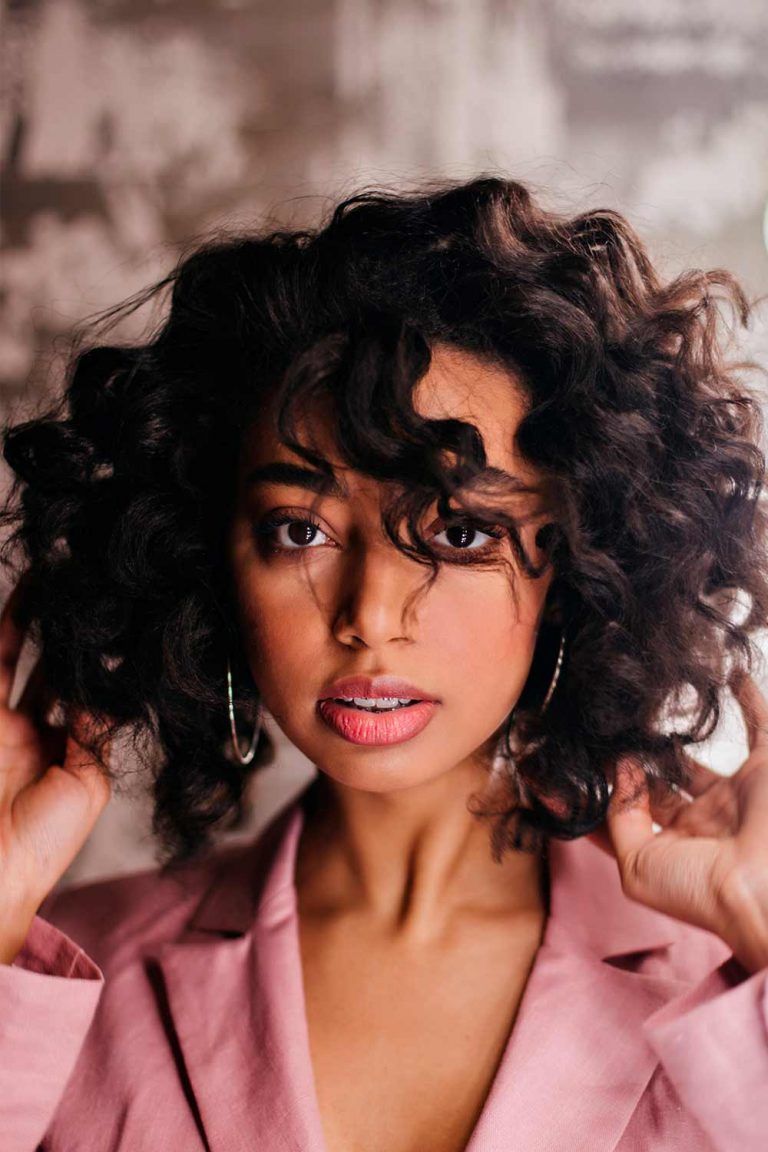 There's a bob designed specifically for ladies with thin and fine hair, and it's called wedge haircut. It's usually achieved through layering which gives a bulky twist to the hair, creating a decent, well-shaped silhouette. The longer layers gradually cascade to shorter ones and thus form a voluminous, curvy cut. With such an idea, you will forget about the lack of volume once and for all.
Short Blunt Bob With Bangs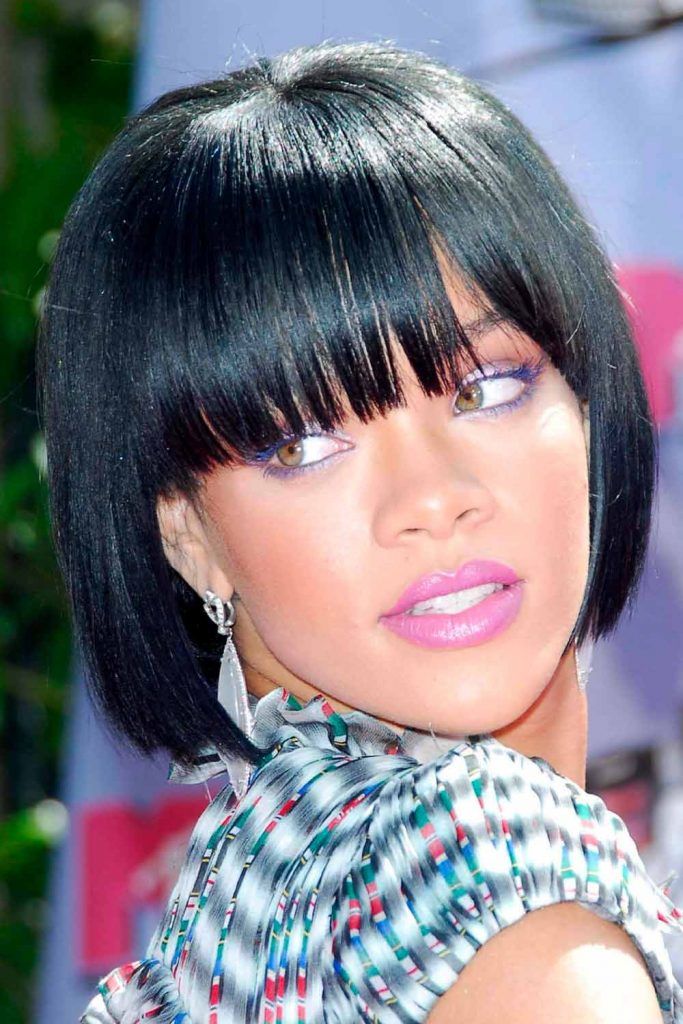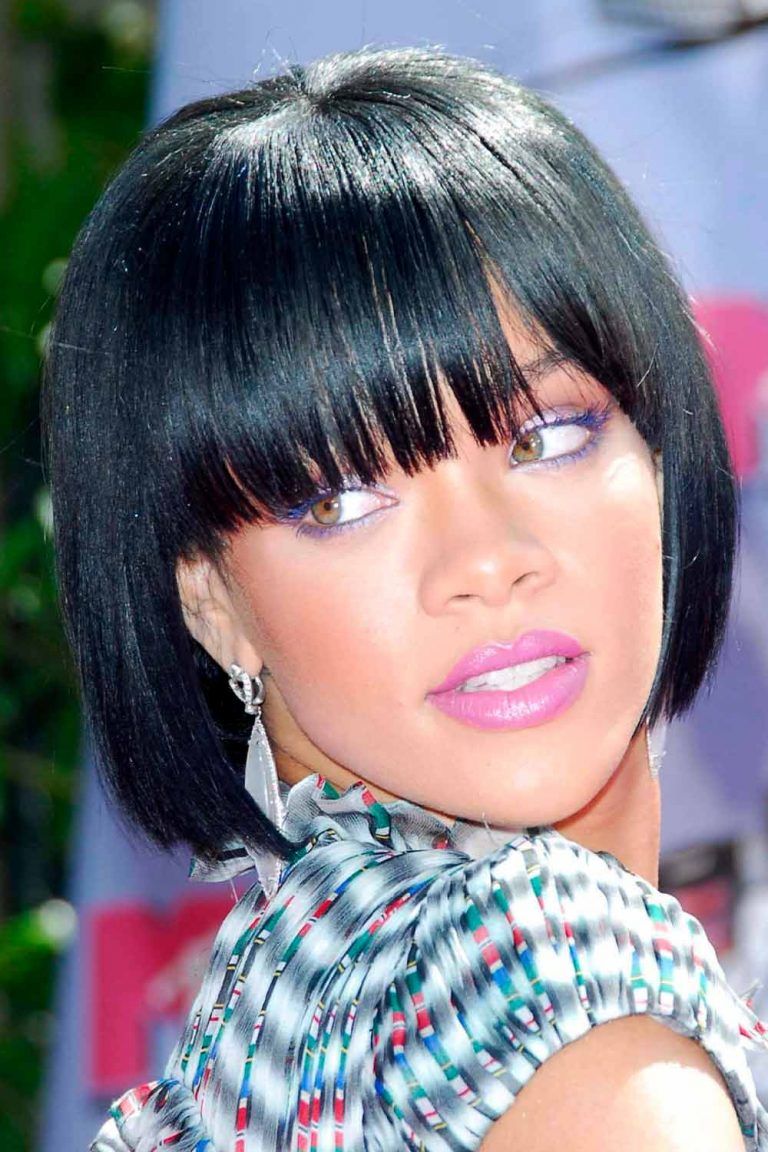 Credit photo: Shutterstock/s_bukley
A short blunt bob is a timeless classic that doesn't age. Besides a very comfortable and super easy-to-manage length, this haircut always slays with a sleek and shiny finish. Coupled with straight bangs, you will get a classy finish for both casual and evening looks.
Inverted Short Straight Bob
If you're more into dramatic twists, such inverted bob cut hairstyles for black women are your musts. Besides a contrastive inverted structure, this particular idea features a side-parted layered front that gives a very flirty, face-flattering twist.
Side Parted Curly Bob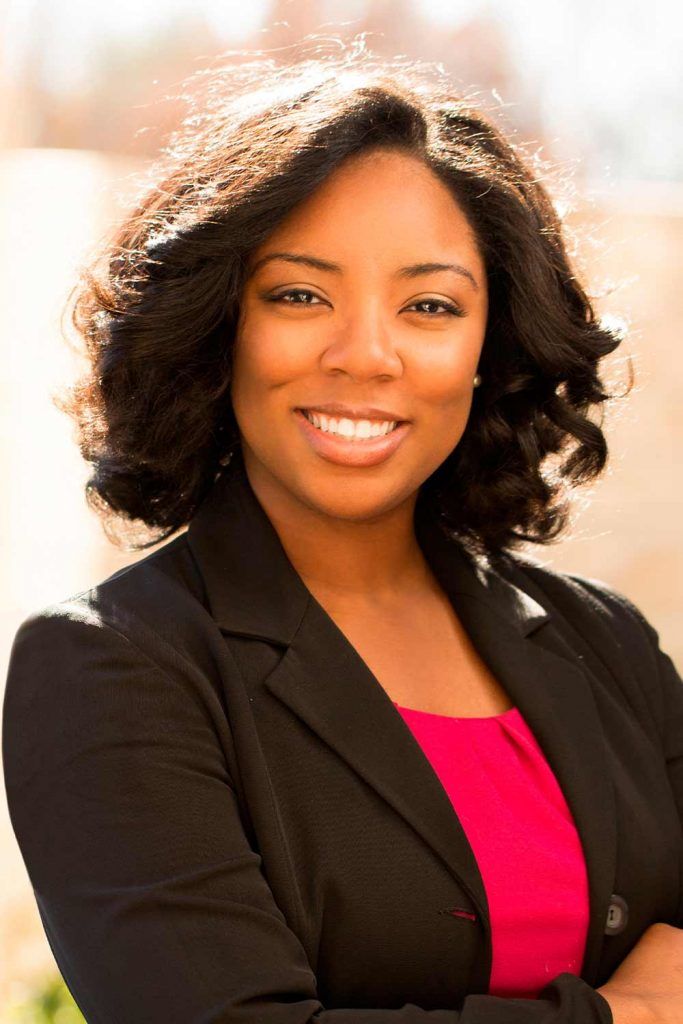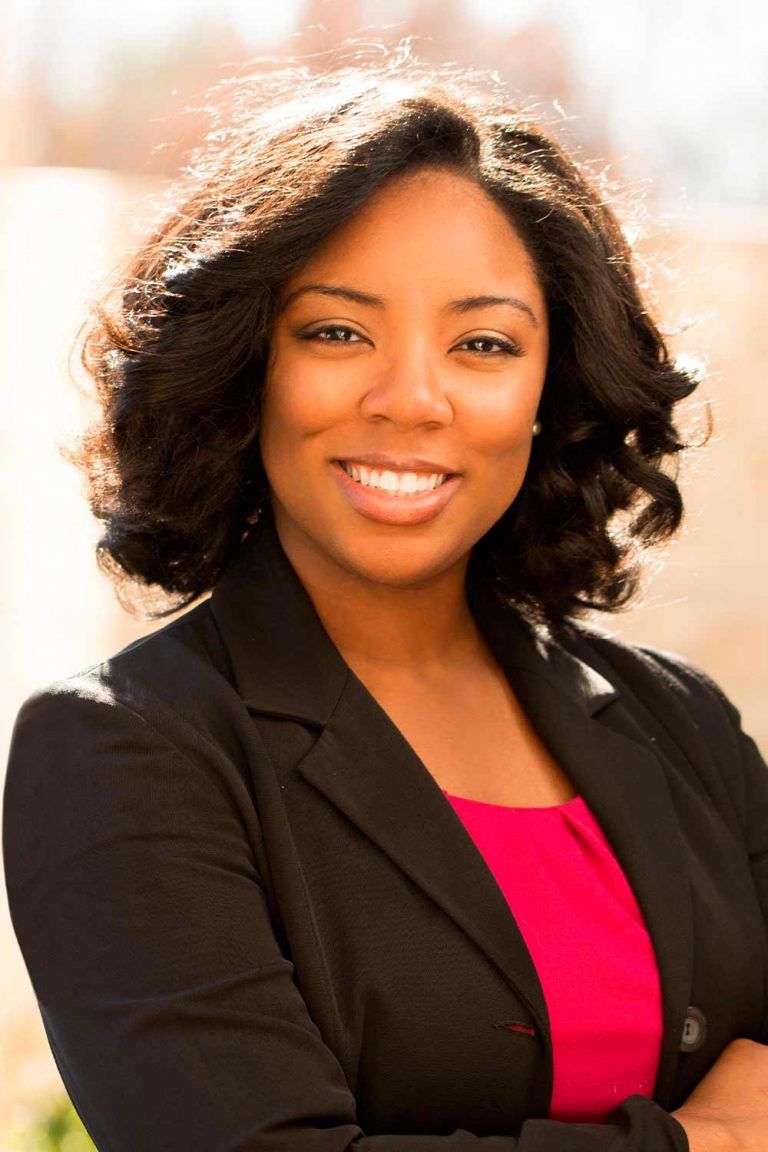 Love your texture but are tired of its length? Curly bob hairstyles for black women will help you to stay loyal to your lovely curls while rocking a low-maintenance cut. This time, a side part creates a sexy, imbalanced silhouette that enhances the charm of the natural ringlets.
Short Curly Bob With Bangs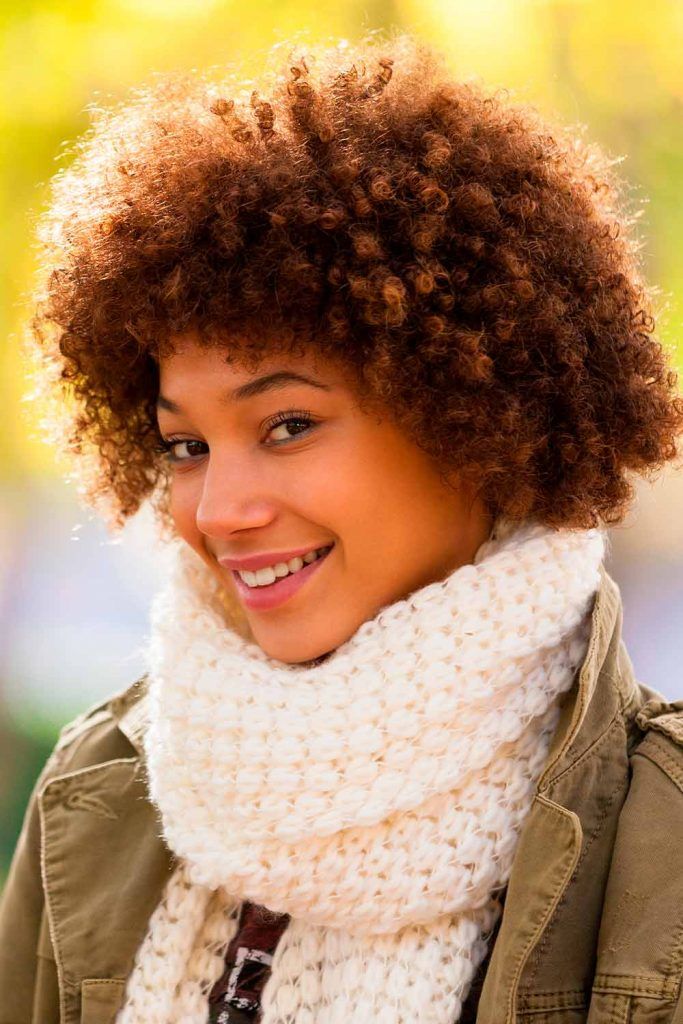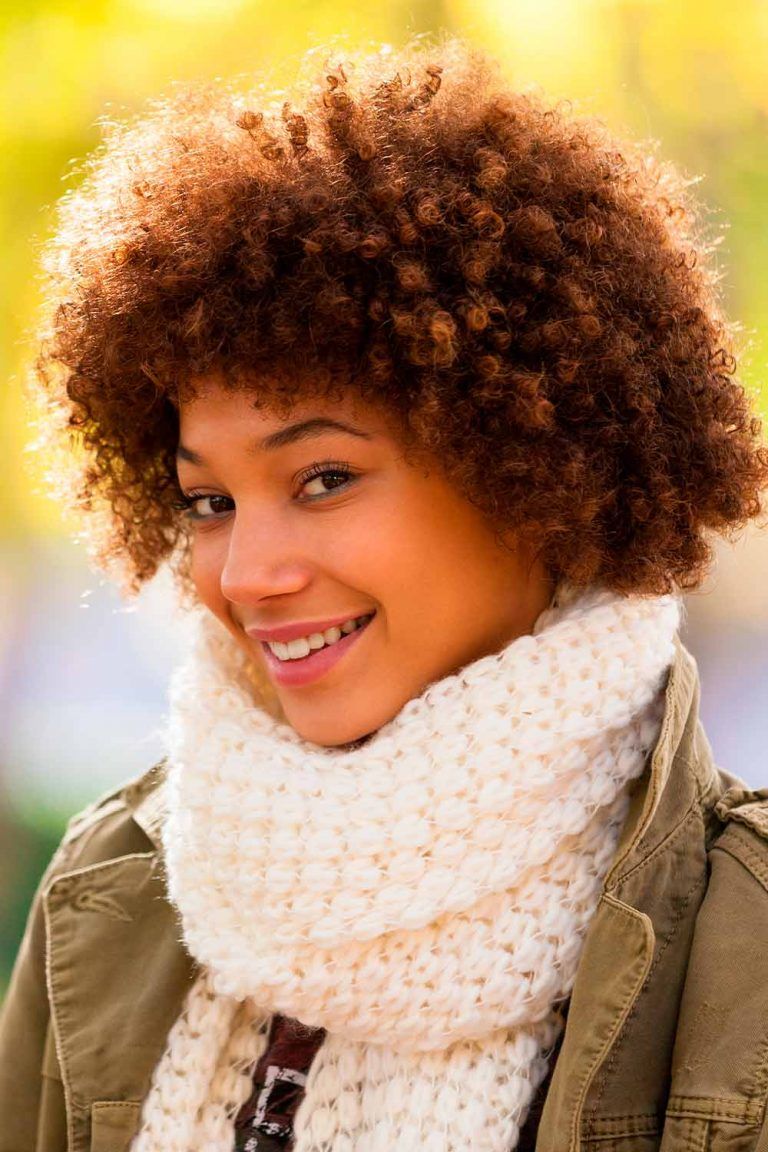 Short curly bob hairstyles for black women with some shorter swirls that can frame your forehead. Why not? There are no texture and length restrictions about getting a fringe! So you can spice up your awesome bob with a little framing touch.
Short & Blonde Blunt Bob
Переглянути цей допис в Instagram
It's no secret that modern women of color love to play around with colors. But what about the commitment? Well, you can always provide any bob hairstyles for black women with weave of the color you like. This blowout blunt bob has simply nailed contrasts!
Layered Kinky Bob With Bangs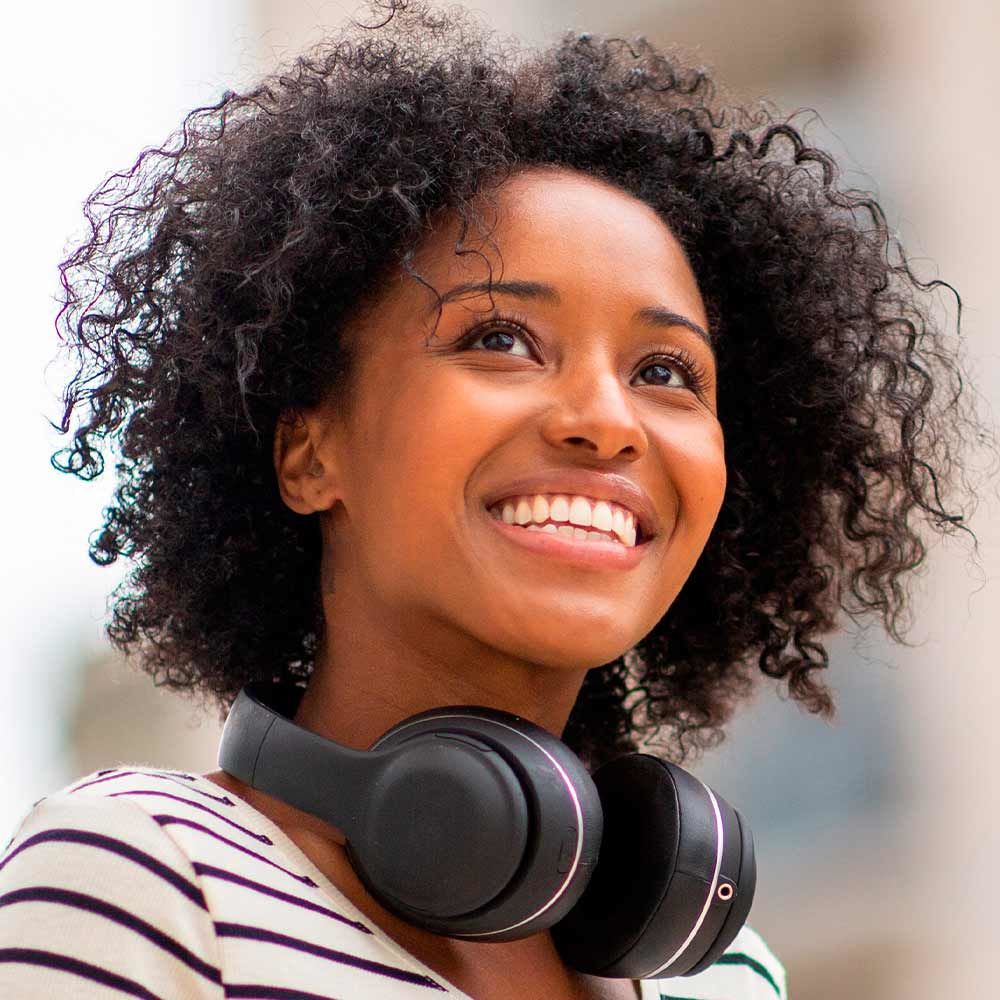 Who says that you can't control kinky hair? Once you let the magic of layers into your kinky life, you will make your hair flexible for styling. Just ask your hairstylist to work on the edges and lighten the texture up.
Layered Medium Bob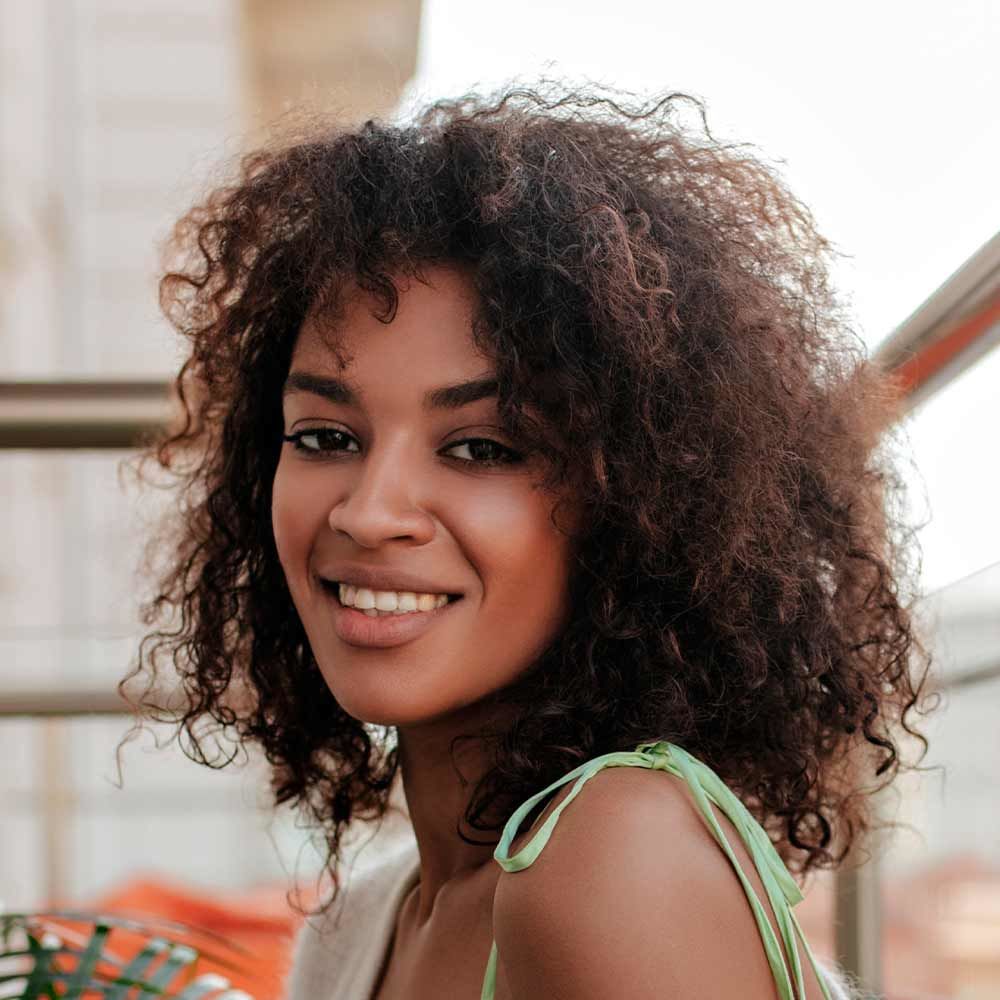 Here's another gorgeous example of layered bob hairstyles for black women. The short layers give a pleasant movement to the hair, forming a soft edge on the ends. In this way, the style is full and well-shaped at the same time.
Side Parted Straight Medium Bob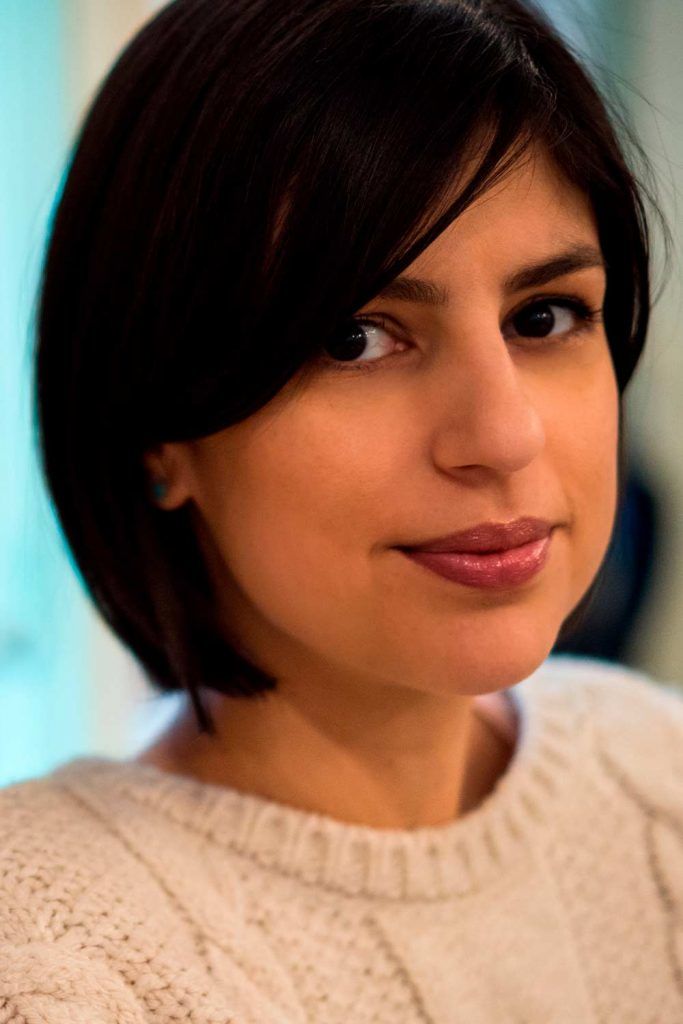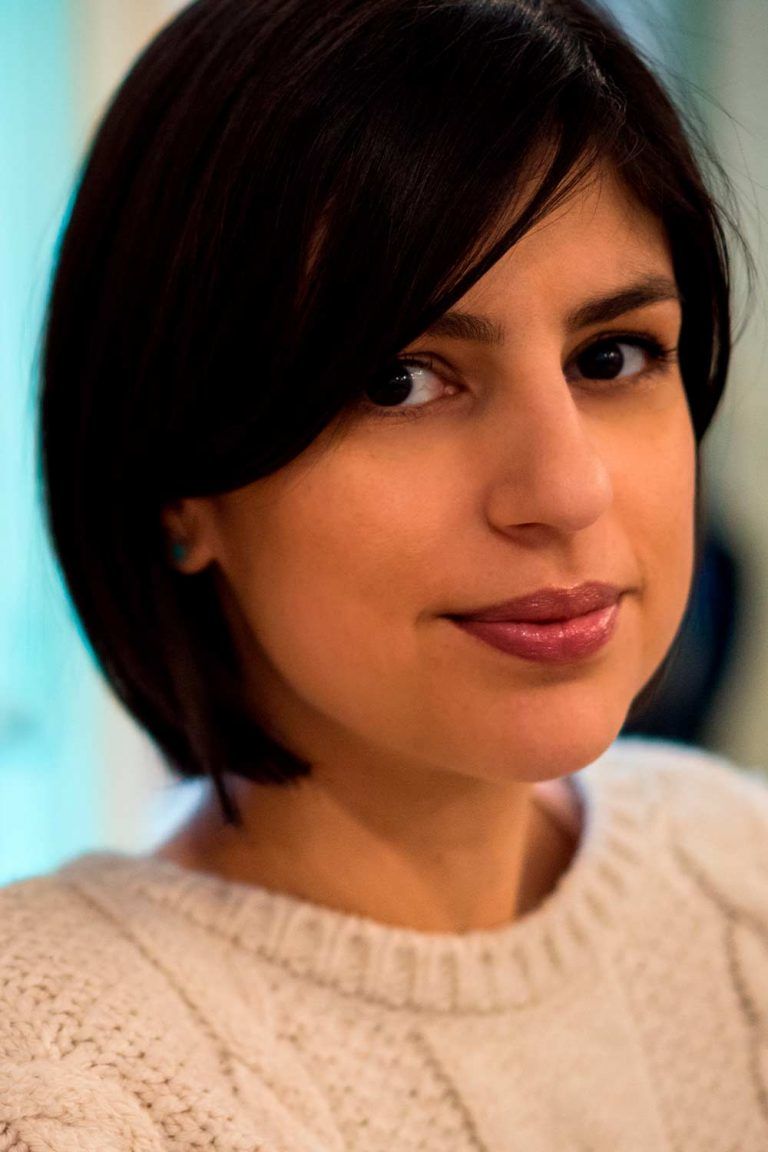 When you're not sure about the length, medium bob hairstyles for black women will sort things out. Medium length bob is one of the easiest to style and comfiest to wear haircuts. Though it's simply straight hair, the precise silhouette makes it stand out.
Angled Straight Bob
Those who are into perfectly defined, sharp and pointed looks are going to fall in love with angled bob haircuts. Not only does this style gives a lot of individuality to the look but also accentuates the hair texture.
Middle Parted Textured Bob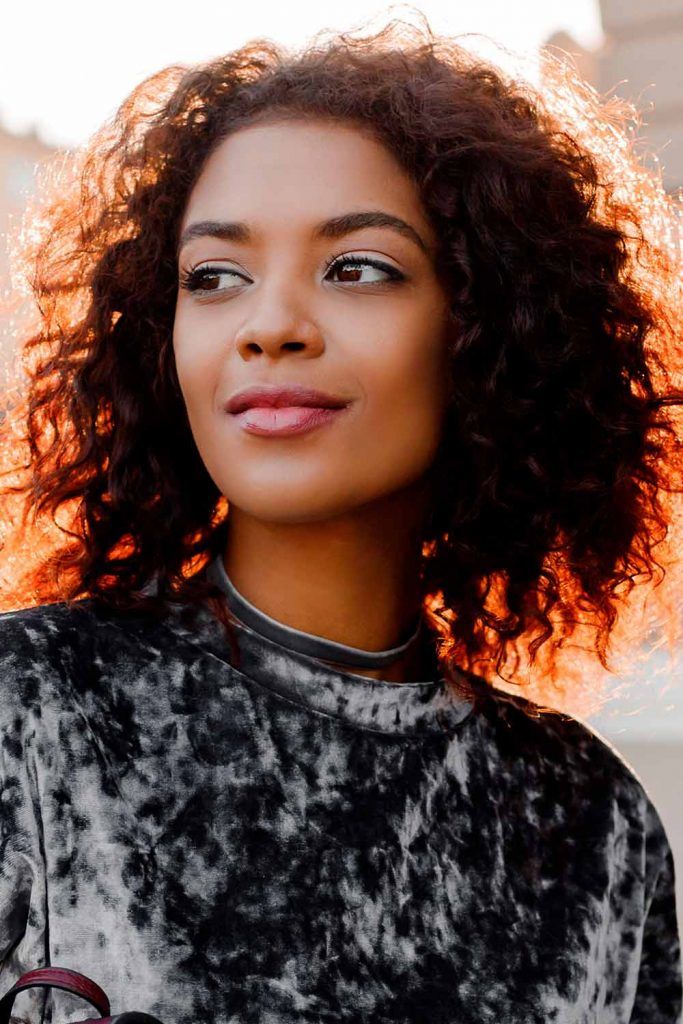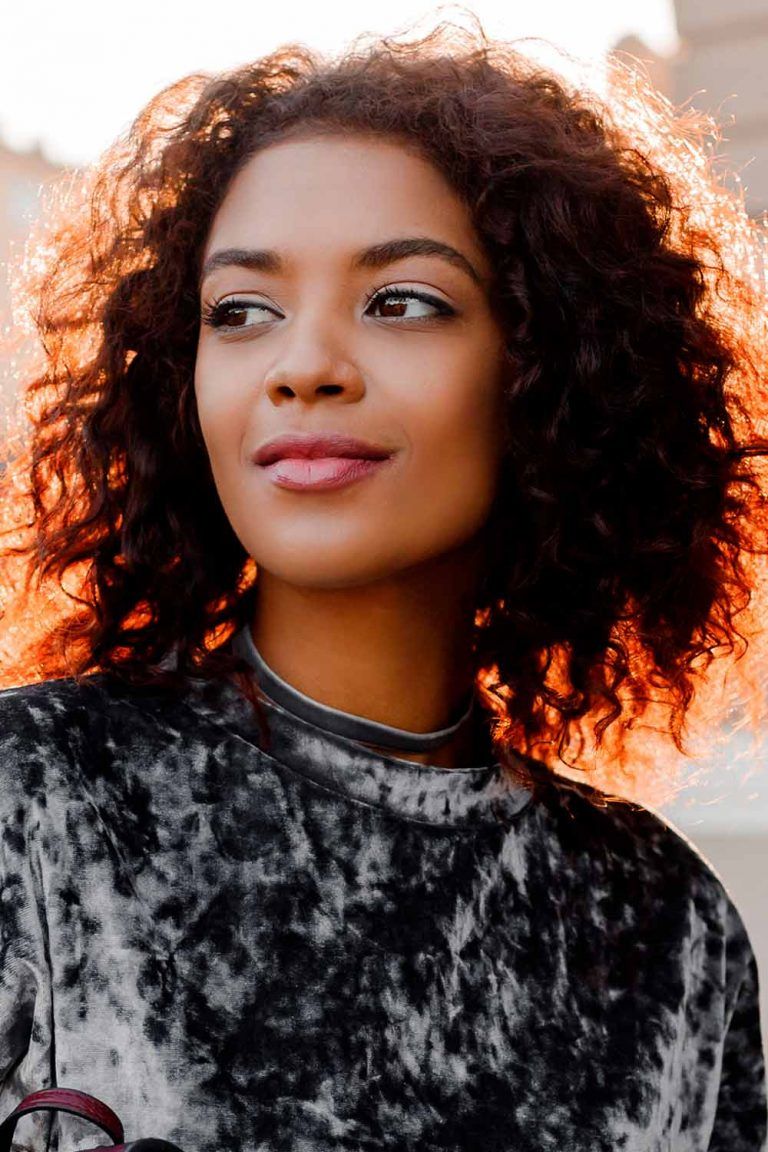 Getting your hair textured is always a good idea. But if you fight with fine and thin hair, it's a win. In fact, texturizing implies lightening up the texture of hair, making it softer and thus more manageable. Now, look at this pic: this is how your natural bob can look if you play with texture. To finish the look, consider parting your hair to the middle, as it can distribute the fullness evenly.
Straight Layered Medium Bob With Bangs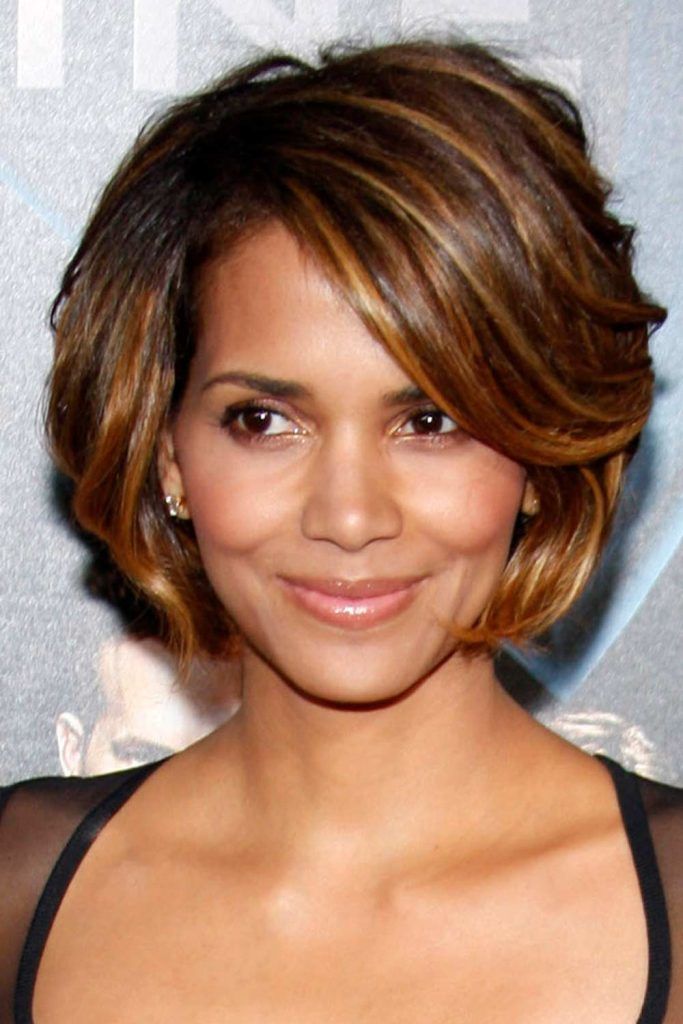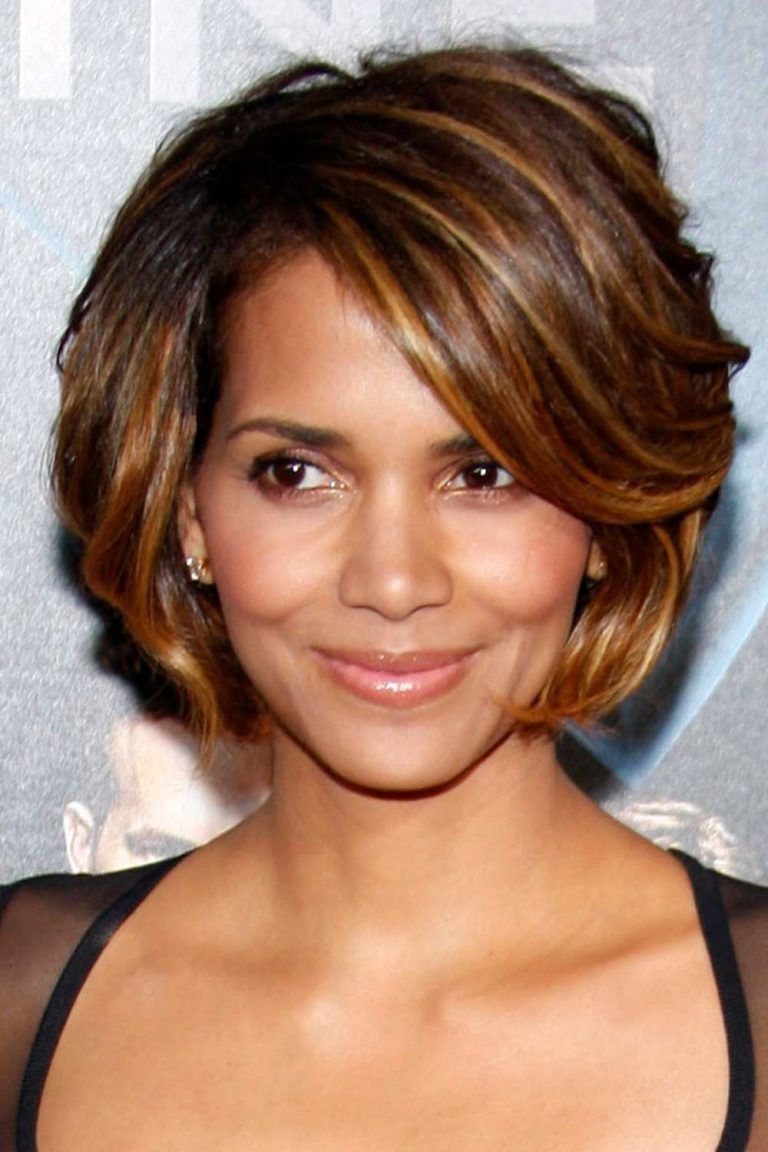 Credit photo: Shutterstock/Tinseltown
Don't forget that you are the one to decide where to place your layers. As you can see, they can fall on one another vertically, creating various volumetric shifts. With bangs, this idea is just flawless, don't you agree?
Curly Medium Bob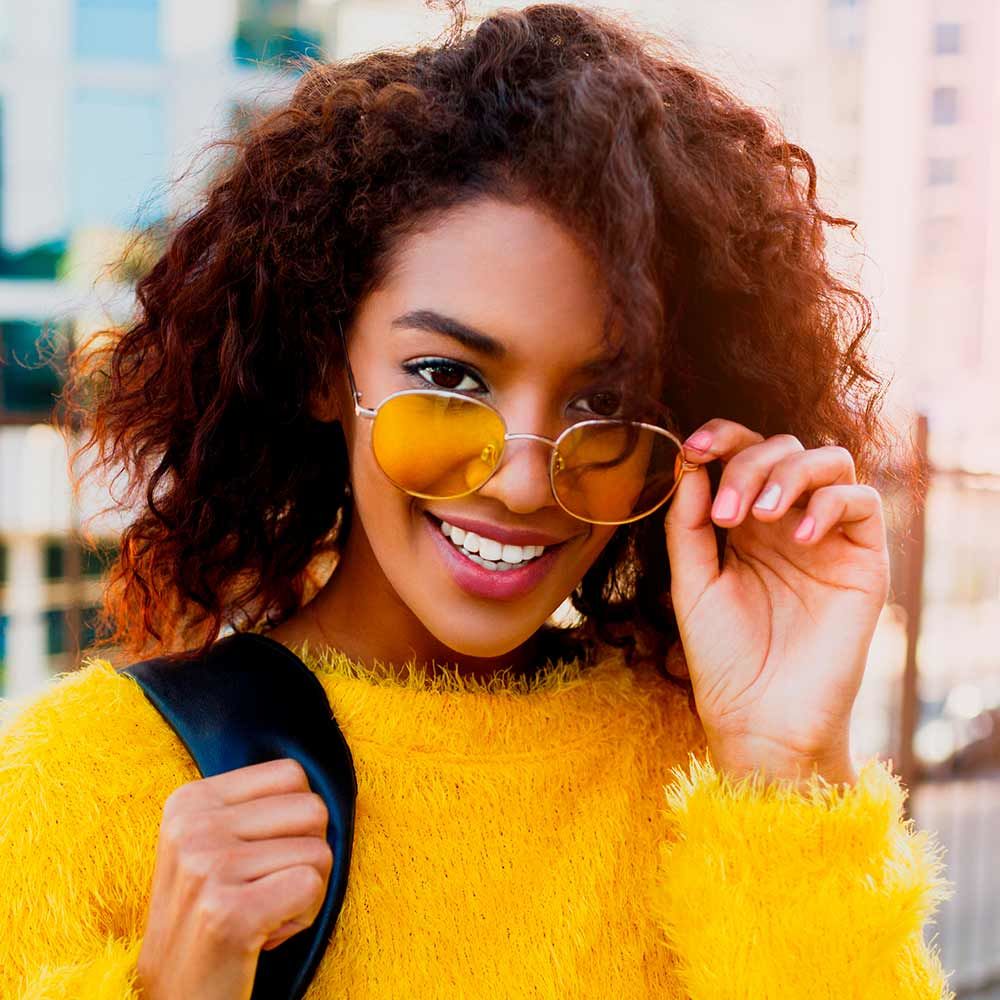 The next station is cute bob hairstyles for black women. And curls are the only things that come to our minds when we think of cuteness. These thick, super defined ringlets are living proof!
Middle Parted Wavy Bob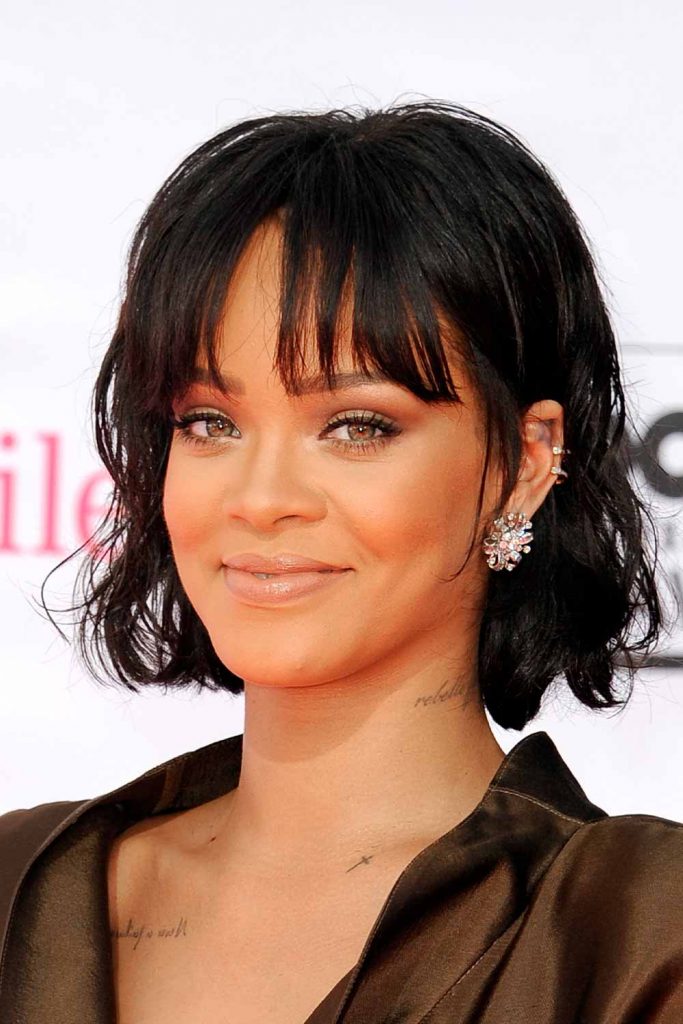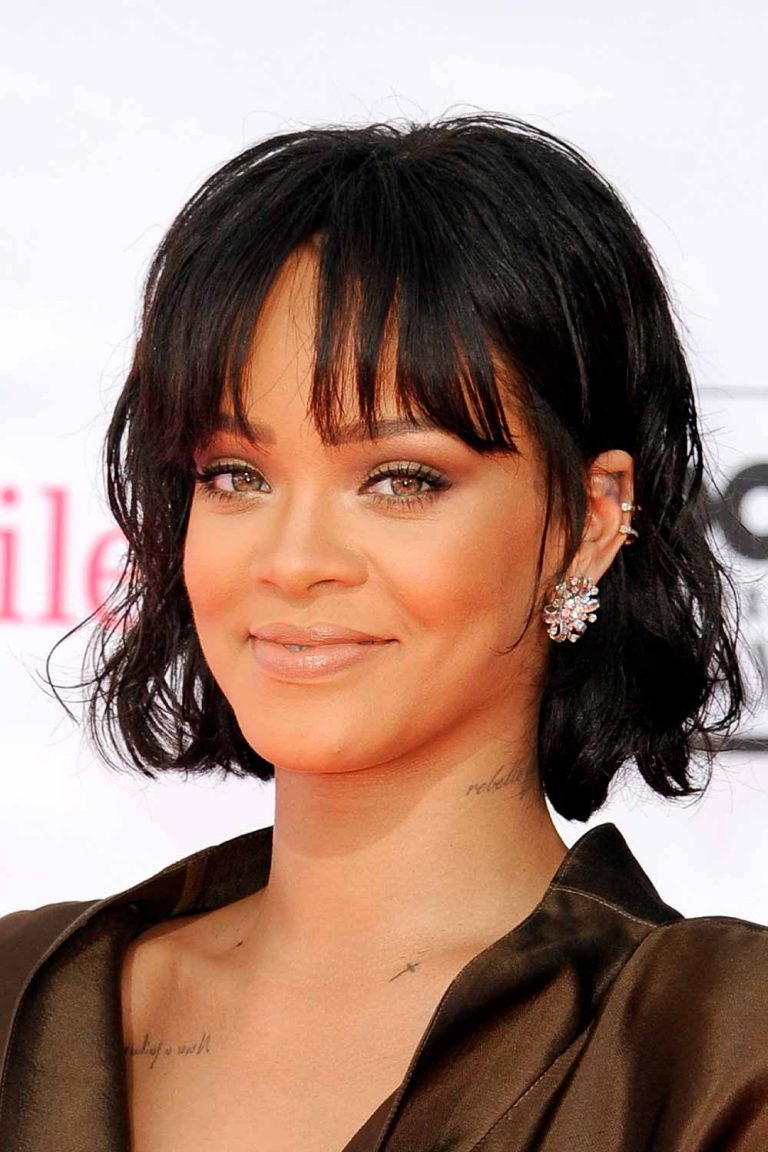 Credit photo: Shutterstock/Tinseltown
If you find curls to be too drastic, soft waves can be your go-to. A middle-parted medium bob will turn into a sophisticated evening hairstyle once you embellish it with some waves. Plus, it will flatter your face!
Layered Kinky Lob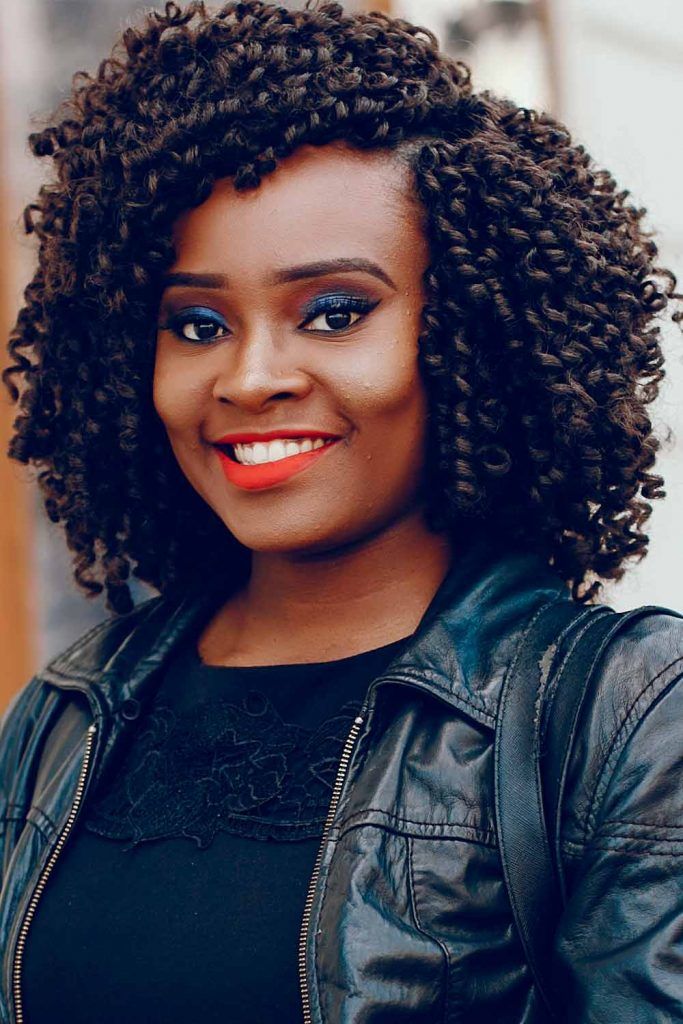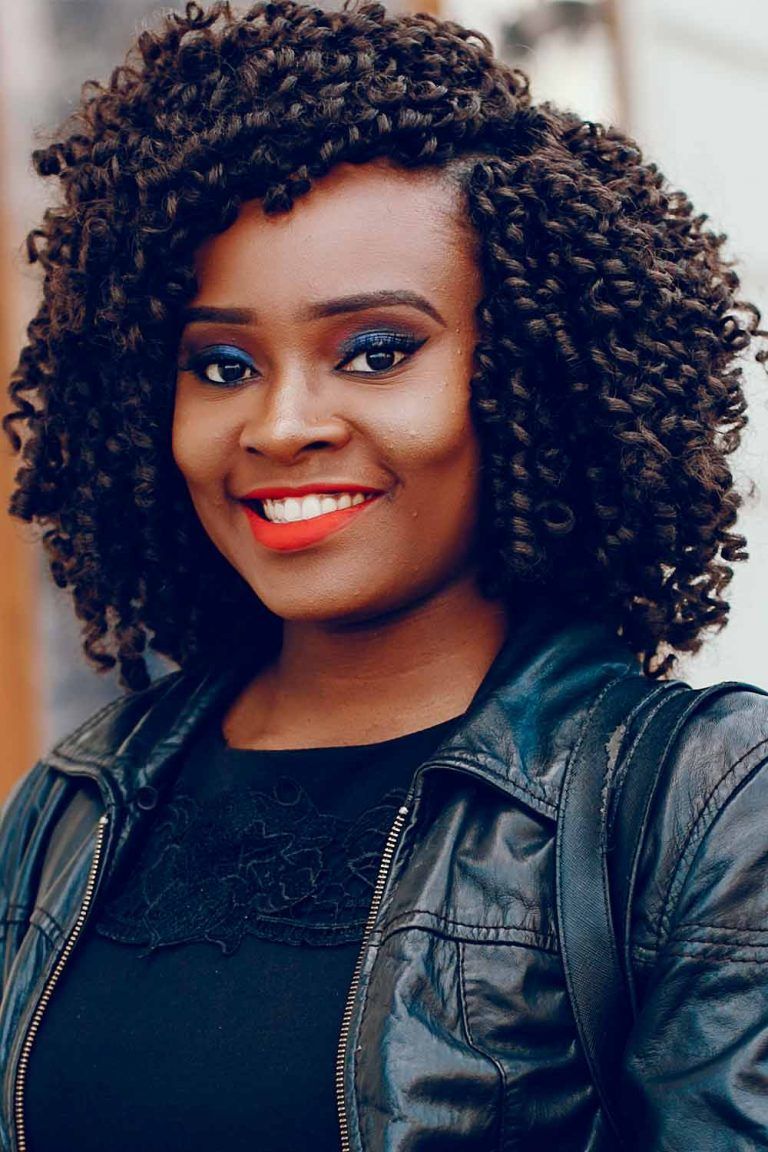 Lob or long bob hairstyles for black women can be different. But if you rock a kinky texture, nothing will work better than their layered version. Getting layers throughout your mane is enough to take it to the next level!
Asymmetrical Wavy Lob
Yes, wavy bob hairstyles for black women can make heads turn. Who will be able to resist such a voluminous and unique wavy chevelure? Finish your asymmetrical bob with a side-part and be ready for countless compliments.
Curly Side Parted Lob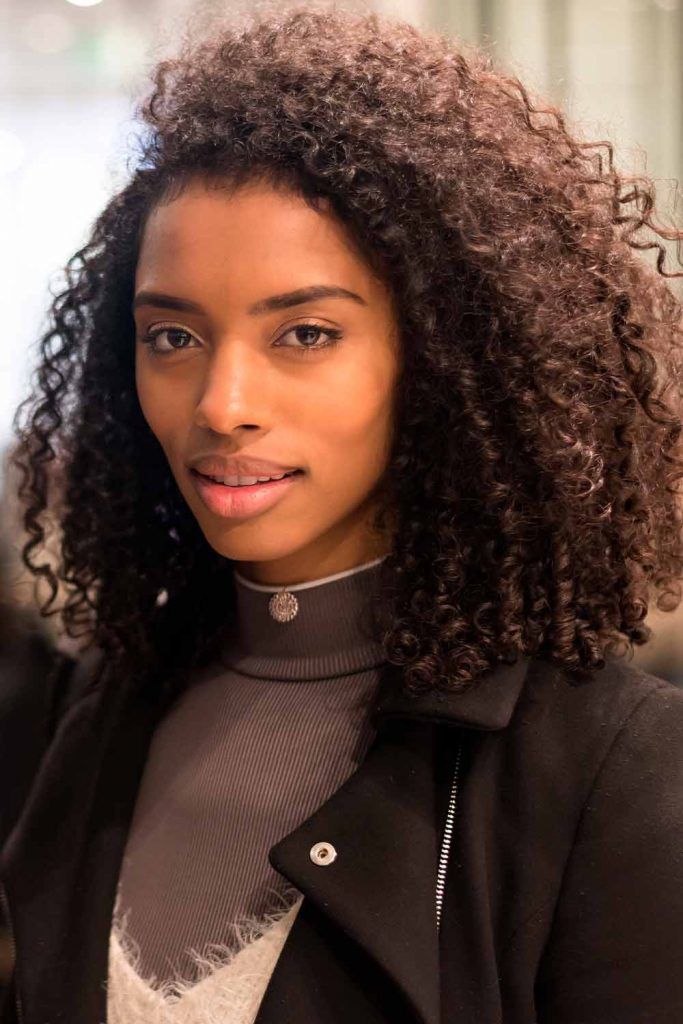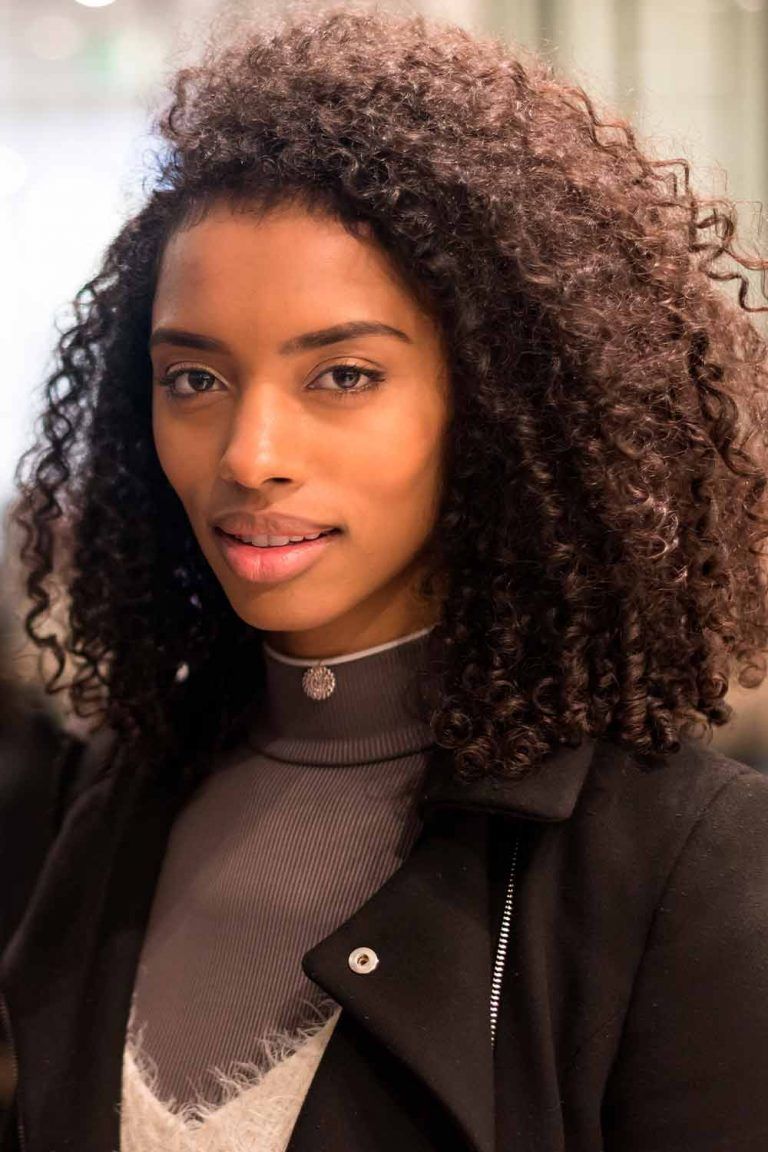 While most ladies rock their curly hair long, you can go a bit more creative and cut them to a bob length. In terms of comfort, there's no need to tell you how you can benefit from wearing a bob. As for the visual side, it gives an amazingly sexy and modern look that can adapt to any occasion and image. And if you part it to the side, creating a little imbalance, you will see a new angle of its versatility.
Middle Parted Straight Lob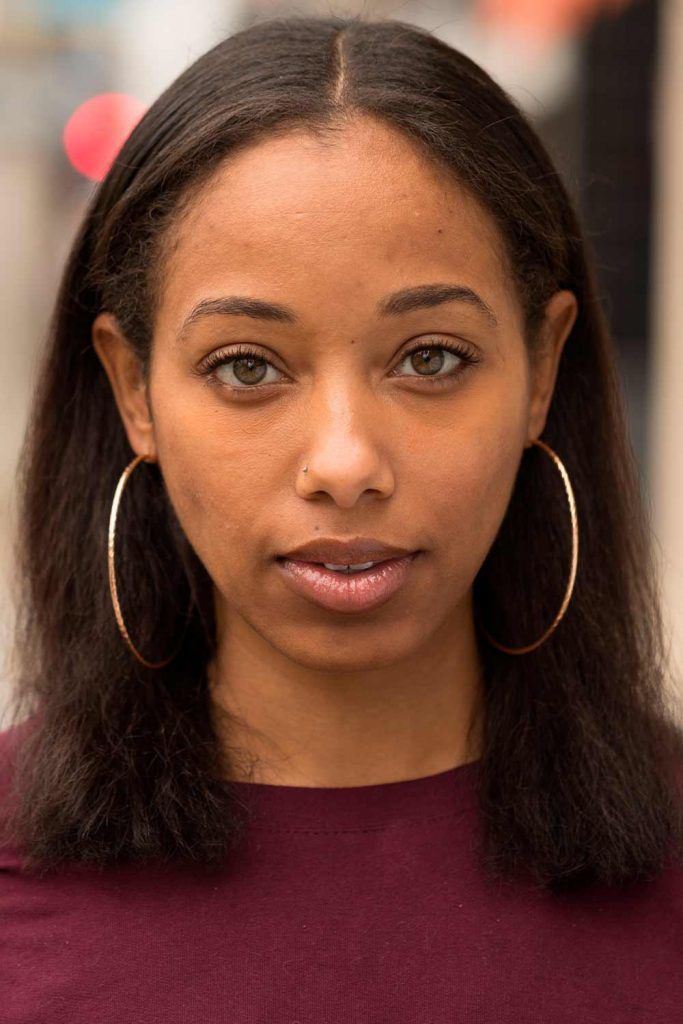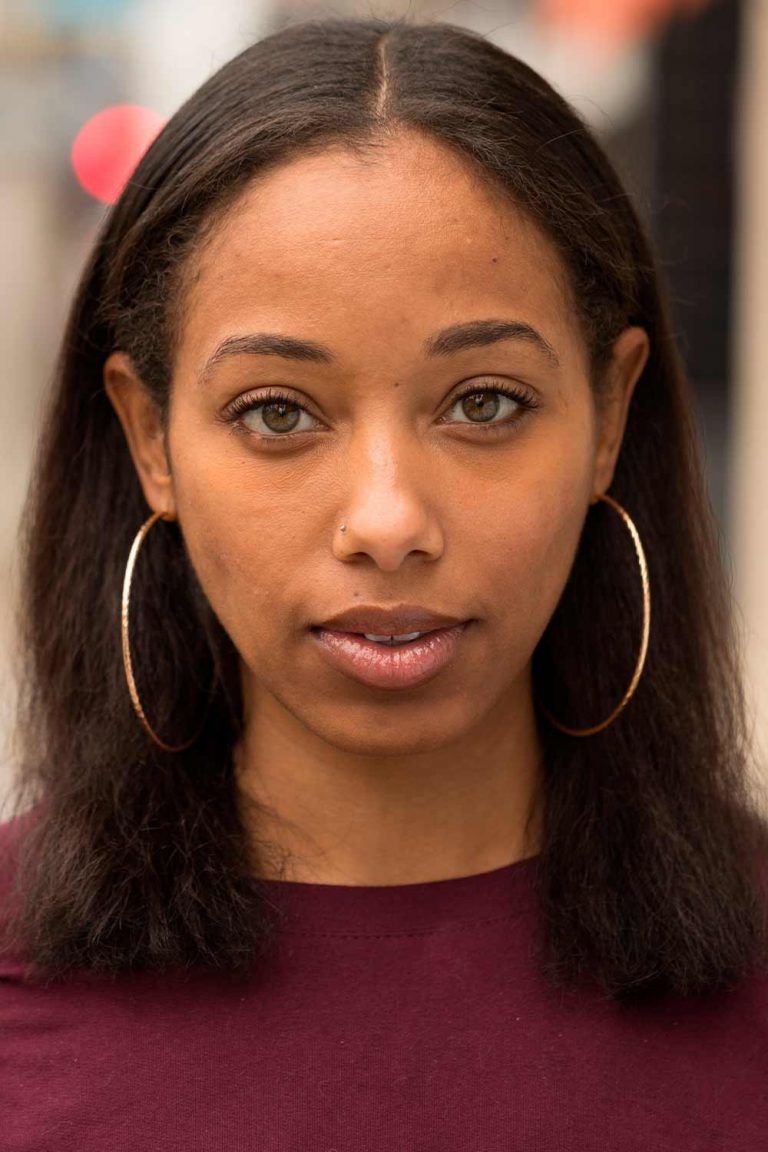 As a happy medium between short and long bob hairstyles for black women, the lob haircut has many benefits to offer. For example, its practical length allows women to experiment with lots of hairstyles. Also, its simple structure doesn't require a lot of time for everyday styling. And last but not least, it works great for all face shapes. When you want to elongate the silhouette, part your lob to the center; and when you'd like to add some edginess, style it to the side.
A-line Wavy Lob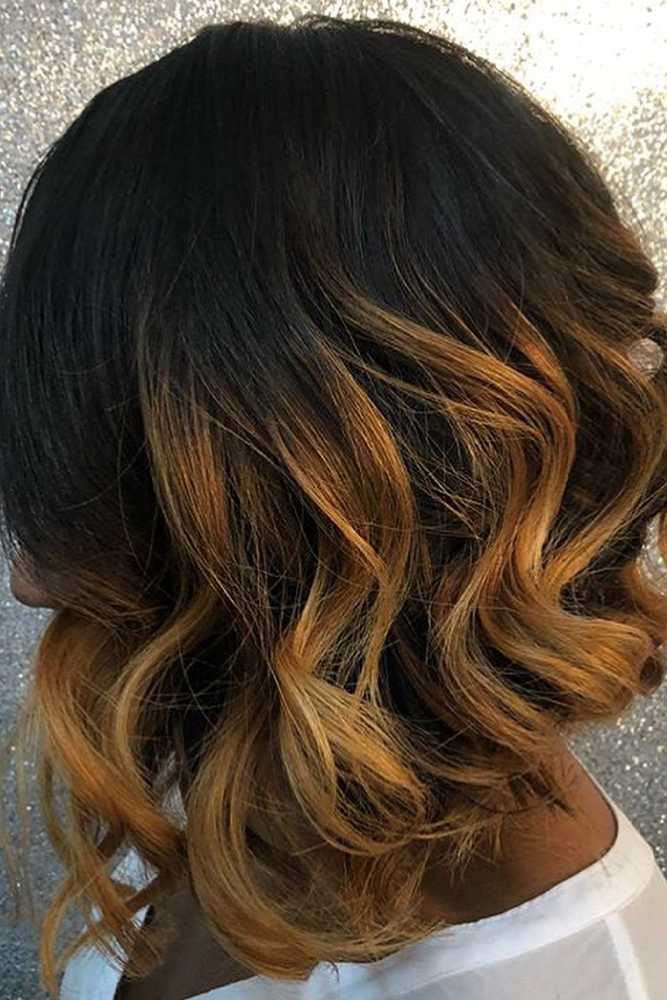 Credit photo: instagram.com/kilaglamhair
A fascinating, angled body of A-line bob haircuts is enough to diversify your regular styling routine. First off, the gradual shape makes all familiar hairstyles appear in a new light. Of course, wavy hairstyles are no exception. As you can see from this pic, waves that get longer to the front can create a lively mane full of organic movement. Too good to be true, huh?
Stacked Straight Lob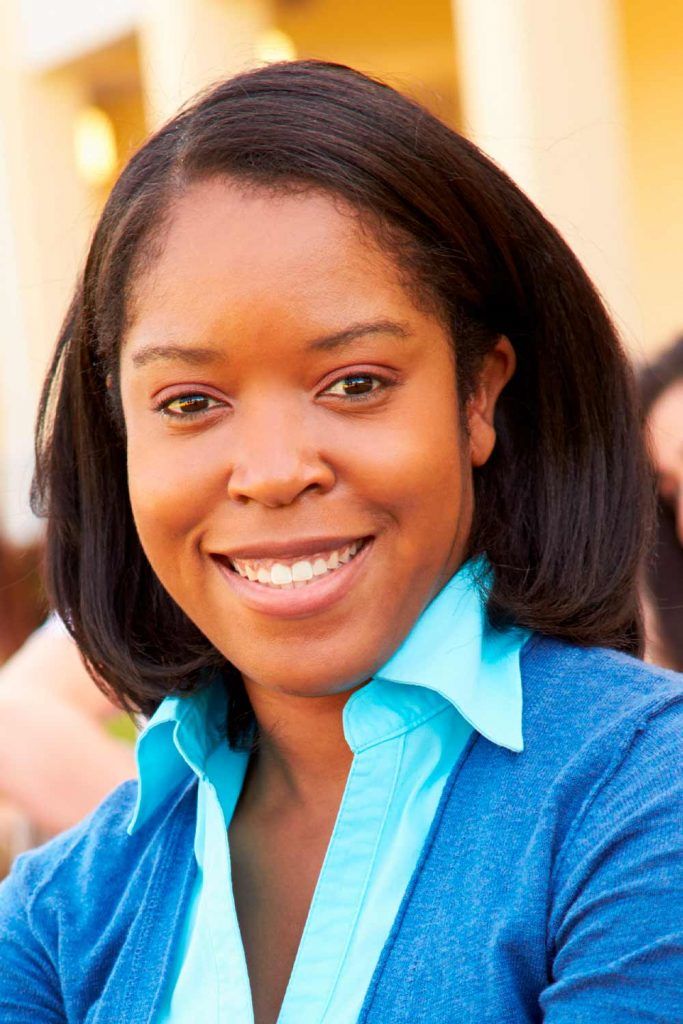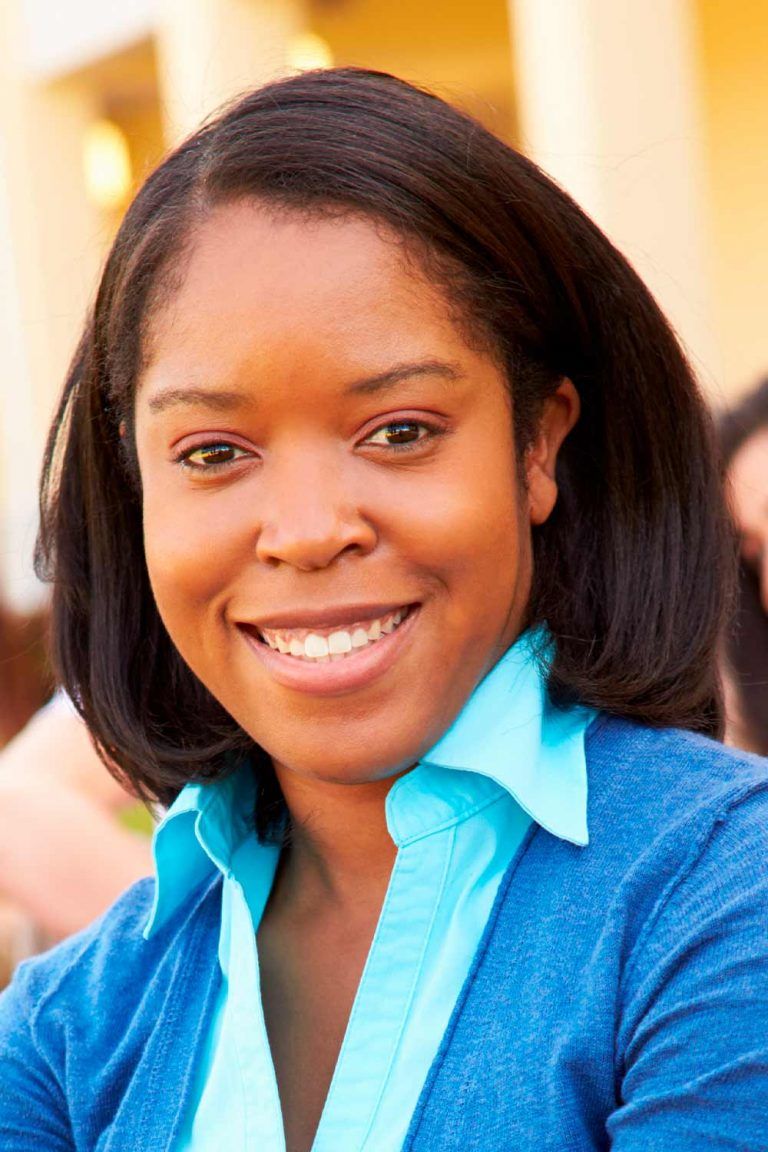 Stacked bob hairstyles for black women also feature a gradual structure, yet it has a more dramatic character. The length contrast is more visible, and that is why it builds tons of volume. The best thing is, having a blow dryer and a round brush is enough to keep up with the sleekness of the stacked layers.
Wavy Middle Parted Blonde Lob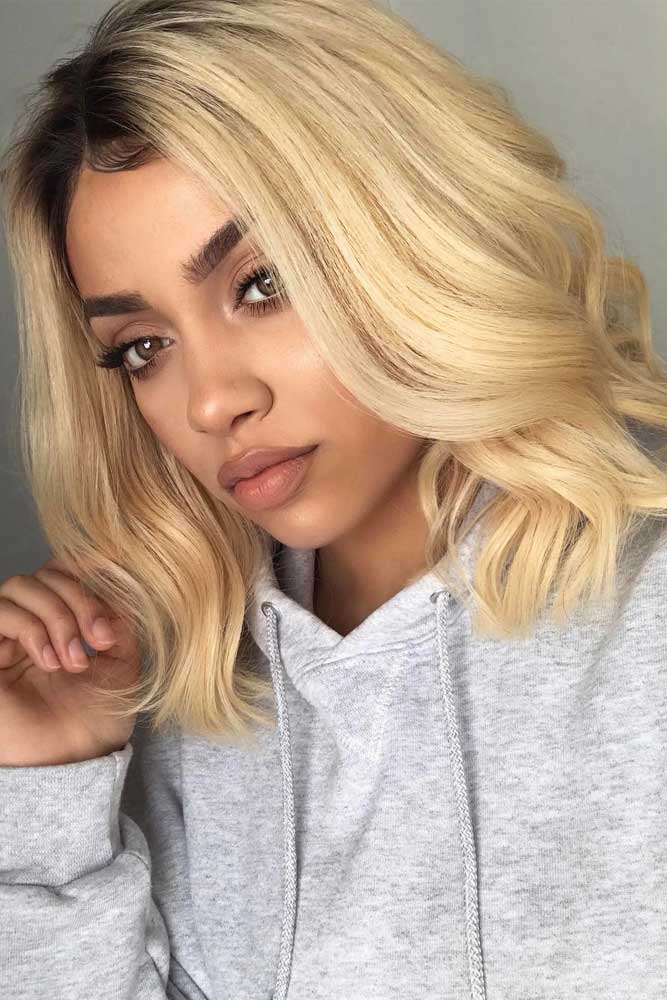 Credit photo: instagram.com/mua_myesha
Don't hesitate to go in the opposite direction when you are about to experiment with your hair color. But, keep in mind the condition of your hair. Since most natural hair types are prone to damage, it's better to leave your roots untouched. This soft blonde hair looks gorgeous on middle-parted waves for medium length hairstyles, proving that colors can take a look to the next level, too.
Layered Straight Lob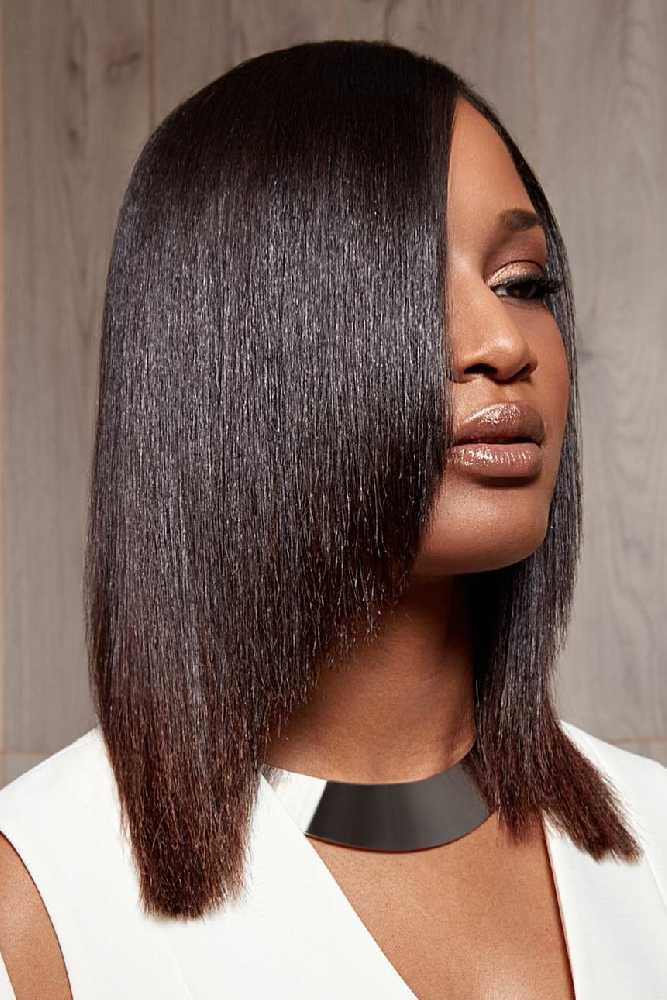 Credit photo: instagram.com/moltobella_1972
Layers can be different. They can be drastic and messy, as well as lightweight and invisible. This time, they're totally airy. Here, hair gets a bit lighter at the ends, giving a pointed body while the lob captivates with its smooth cascading length. So if you'd like to have layers to accentuate your straight hair, don't forget to copy this idea.
Pink Short Bob
Wavy Chestnut Lob With Black Roots s
The variety of bob styles for natural hair queens is just eternal. And the best thing is that your spectacular texture can show itself from a totally new angle. Feel tired of your long and heavy mane? Cut it short, then: you just can't go wrong with today's ideas.
FAQ: Bob Hairstyles For Black Women
What is a typical bob?
A bob cut, often called a bob, is a short-medium length hairstyle in which the hair is trimmed straight around the head at around jaw level, with bangs at the front. The regular bob is often cut between or below the earlobes and over the shoulders.
Are blunt hairstyles out of style?
To have a blunt haircut, you don't have to compromise length. For the modern woman, a blunt cut with long hair is a highly fashionable alternative. This statement look is undeniably elegant and chic, and it will give you healthy-looking and thick strands. The only true drawback to this eye-catching design is the high amount of maintenance required.
REFERENCES:
A bob cut, bob is a short- to medium-length haircut for women in which the hair is typically cut straight around the head at about jaw-level, often with a fringe at the front. Source
Discover all the hairstyles haircuts inspiration you need Source
Was this article helpful?