The prophecy of modern fashion says "with the overwhelming popularity of the classic bob haircut, its child, the choppy bob, is destined to become a trend." The new variation of the most famous short haircut indeed has taken over the world, becoming the most frequently spotted cut on runway shows. But, despite its big-scene reputation, this haircut can adapt to any image and lifestyle.
Besides being a low-maintenance cut, it offers an eternal variety of styling options for women of all ages. Okay, enough with the theory. Let's see how it works!
FAQ: Choppy Bob
What is a chopped Bob?
When a bob is cut so that it features plenty of layers on different levels, it is called a chopped bob. As these layers add texture to your haircut, it looks more defined and frisky. You can achieve the look with the help of either razor scissors or regular scissors.
Is a choppy bob good for thin hair?
Choppy bobs may be a good idea for thin locks, as they make your hairstyle visually more voluminous and structured. So, if your hair is low on body and volume, choppy bob is your way out.
How do I make my hair look choppy?
Here is how to get a choppy haircut:
Separate a strand of hair and hold it in one hand.
Take scissors, indent 0.5 in. from the end of the strand and cut into it at an angle from left to right.
Repeat the previous step but this time, cut in from right to left so that the strand shapes the letter V.
Continue doing so until you get all of your hair chopped or piecey, as hair stylists also scall it.
Can you straighten a choppy bob?
If you straighten a choppy bob, you will enhance its layered structure. So, should you be channeling a Rockstar, feel free to make your strands impeccably smooth with the help of a hair straightener.
Short Choppy Bob Style
Side-Parted Choppy Bob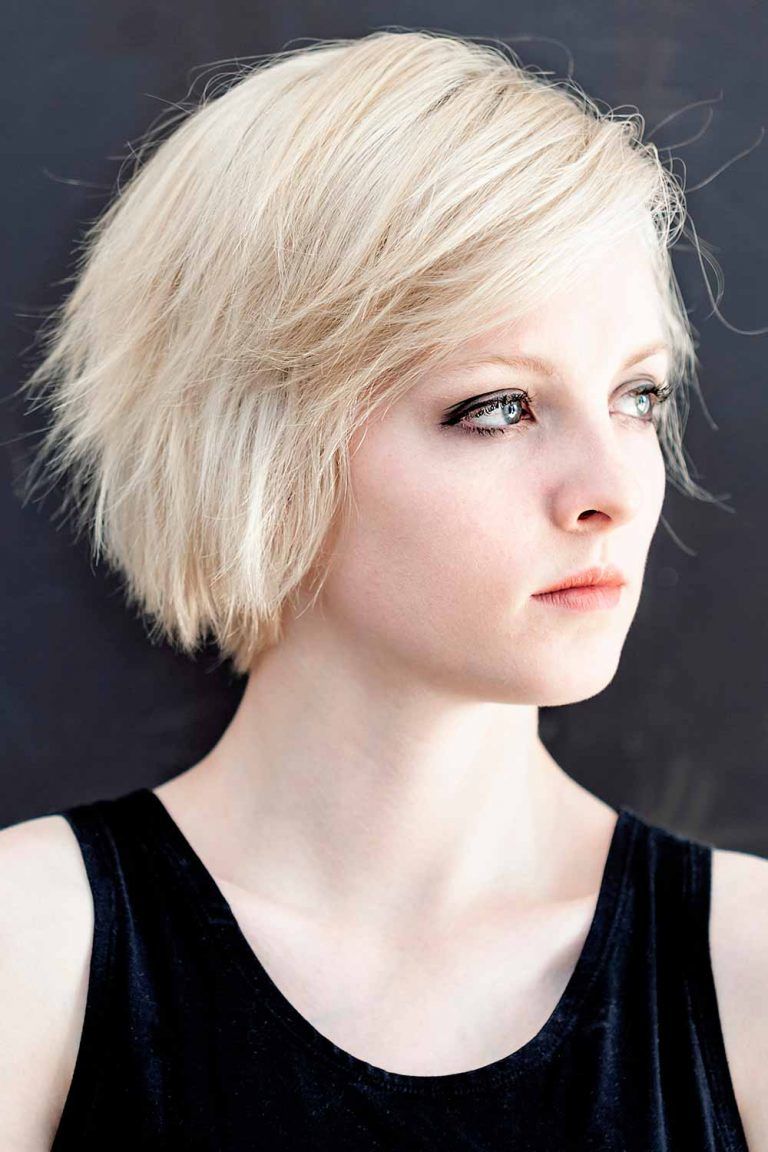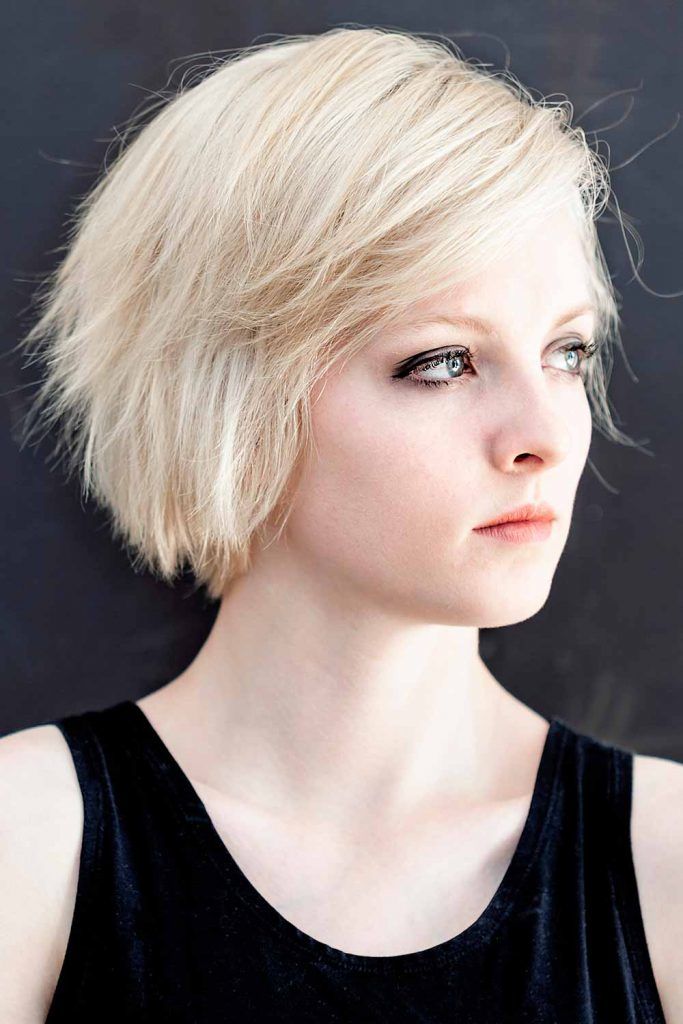 When going for choppy changes, make sure to find a professional who not only knows how to cut a choppy bob but can pick an option specifically for you. For example, this side-parted cutie works great for women with round faces, giving a bit of an edge.
Short Stacked Bob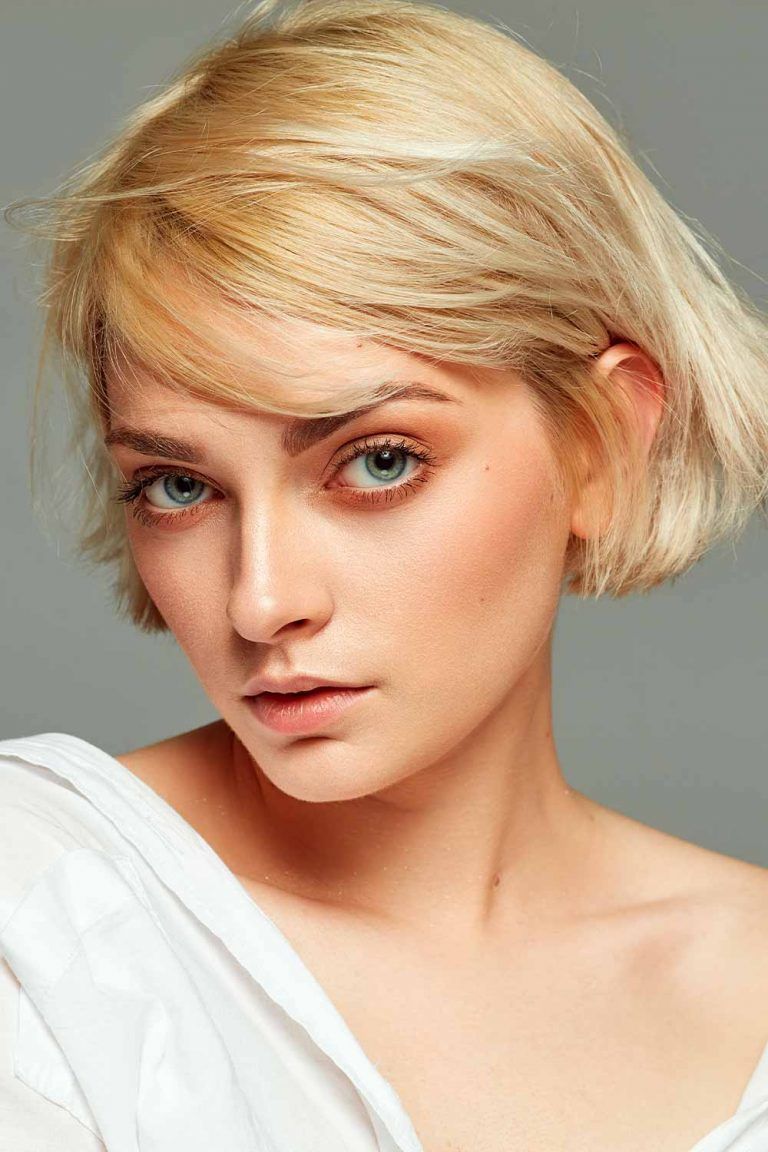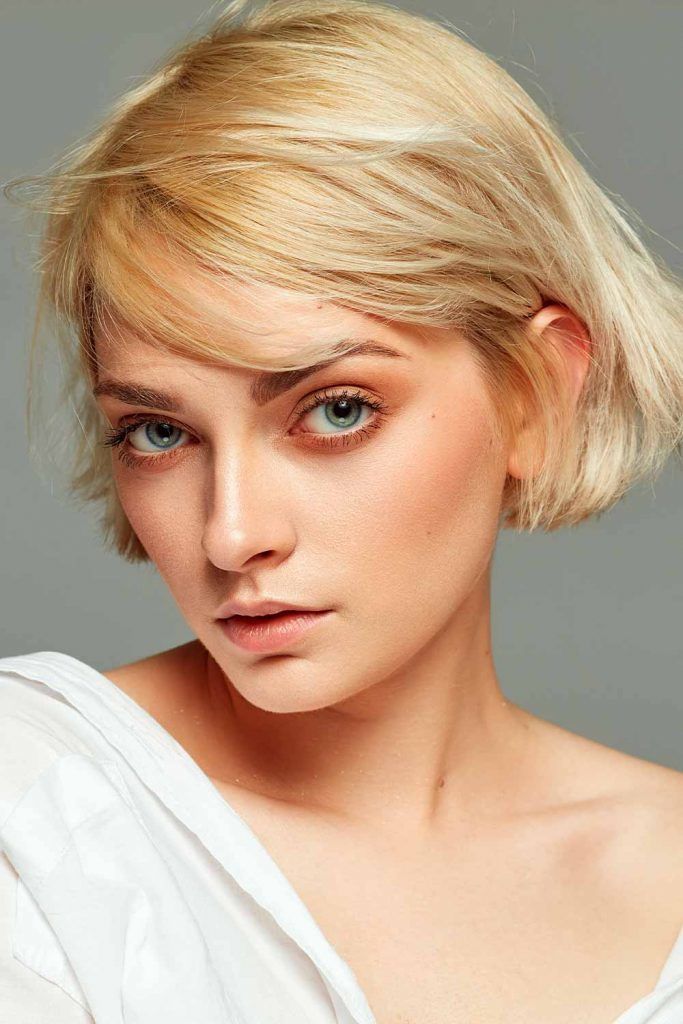 A short choppy bob, where the tresses get shorter to back, is a nice way to show thin hair who's boss. With such a volumetric crown, you have no choice but to be on point 24/7.
Inverted & Wavy Cut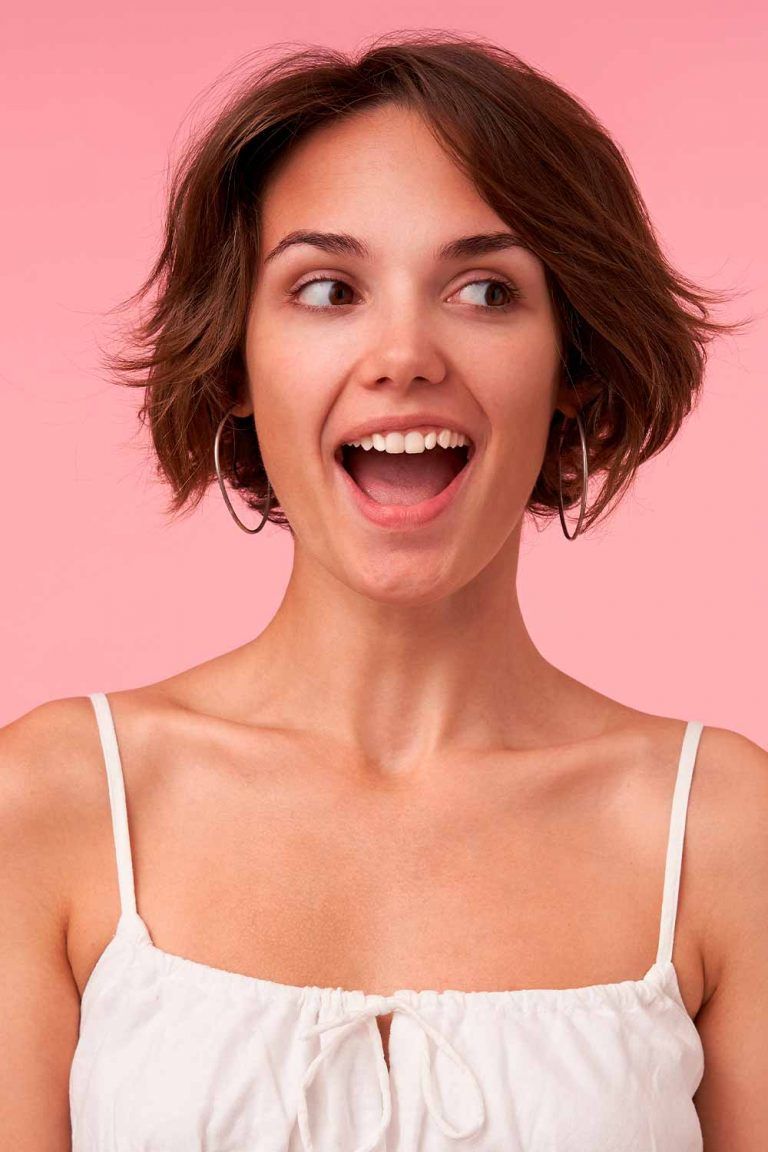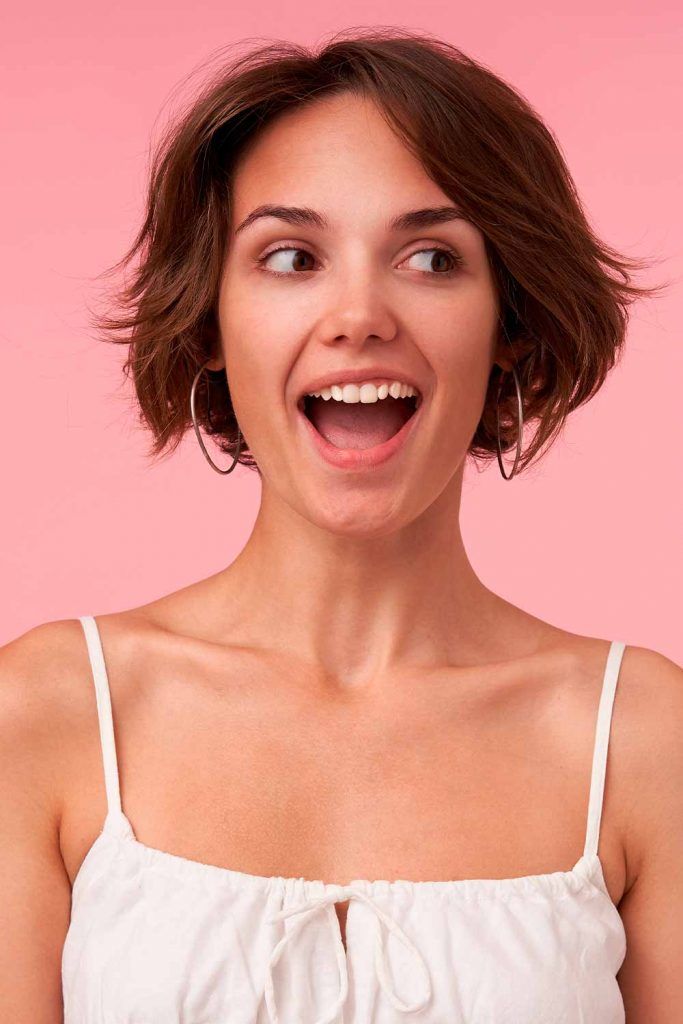 If you want your hair to step out of its comfort zone, you won't go wrong with a choppy inverted bob. Not only does it give a creative silhouette but also take soft waves to the next level.
Lilac Short Bob
We know that pinkish hues are not for everyone. If you are looking for an edgier style with a suitable color, we think that lilac should be your to-consider tone. Besides, the best way to bring this shade out is to style your chopped bob in gorgeous waves!
Brown Textured Short Cut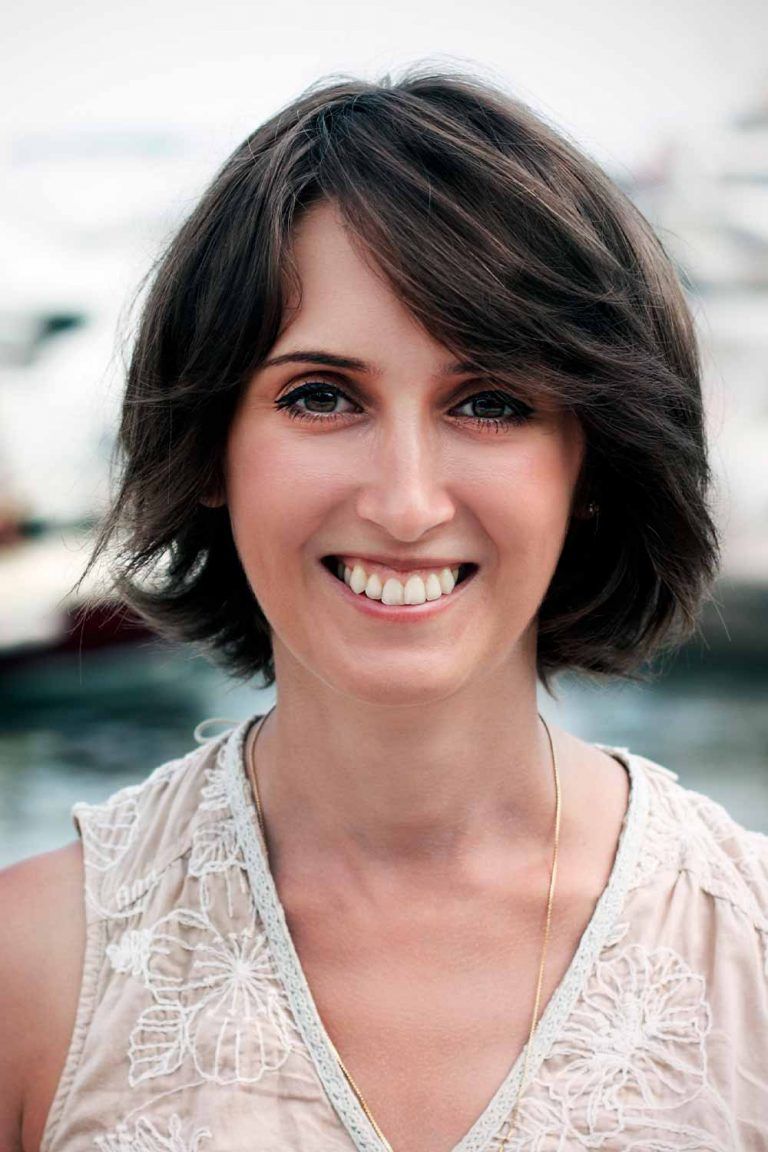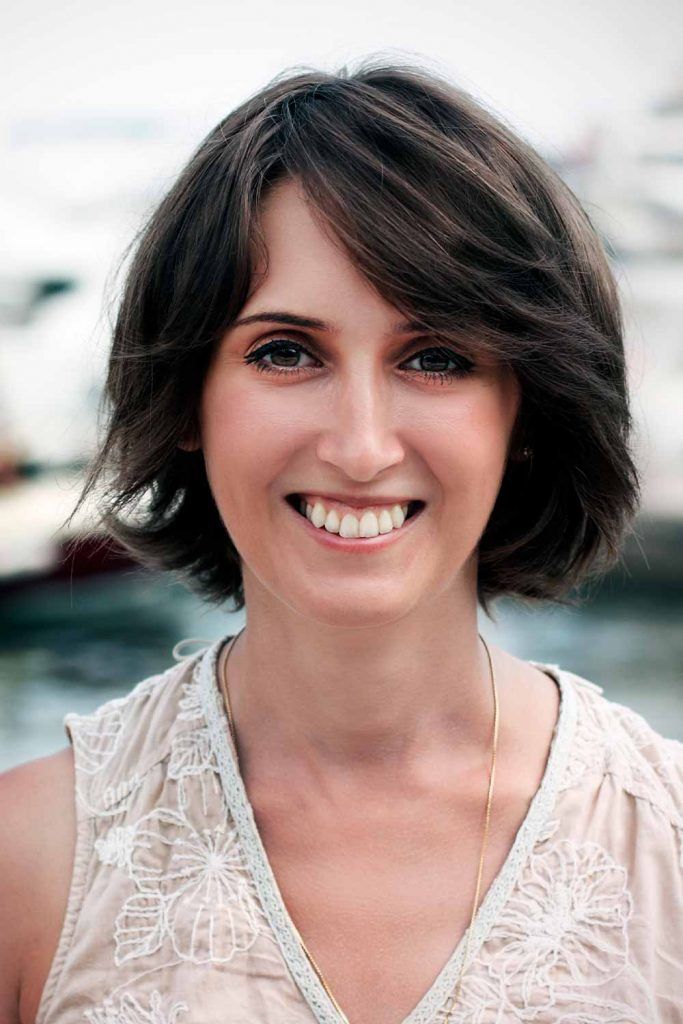 On some hair types, classic bob haircut may appear pretty dull once the styling spell put by a hairdresser gets broken by shampoo. It may happen to very thick and thin textures, as the former is too heavy and the latter is too flat. And this is where choppy layers come in: they can lighten up thick locks, making them more dynamic and lift up thinner strands, giving them some volume. This brown bob is a stunning example of the results you can get.
Pink Choppy Bob With Dark Roots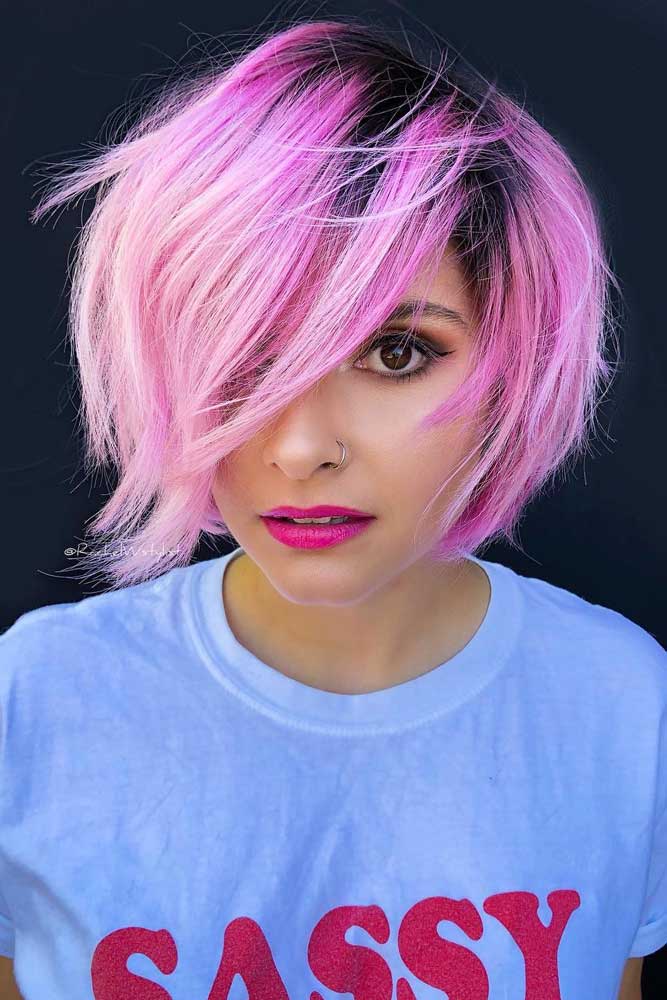 Credit photo: instagram.com/catmom_unchained
If not an edgy haircut, what can enhance the glamour of a sassy hair color then? Sharp layers of a choppy bob will make the color even more outstanding with its dramatic locks falling on one another freely. And it goes without saying that dark roots will be the exclamation point of your one of a kind look.
Straight Bob With Blunt Bangs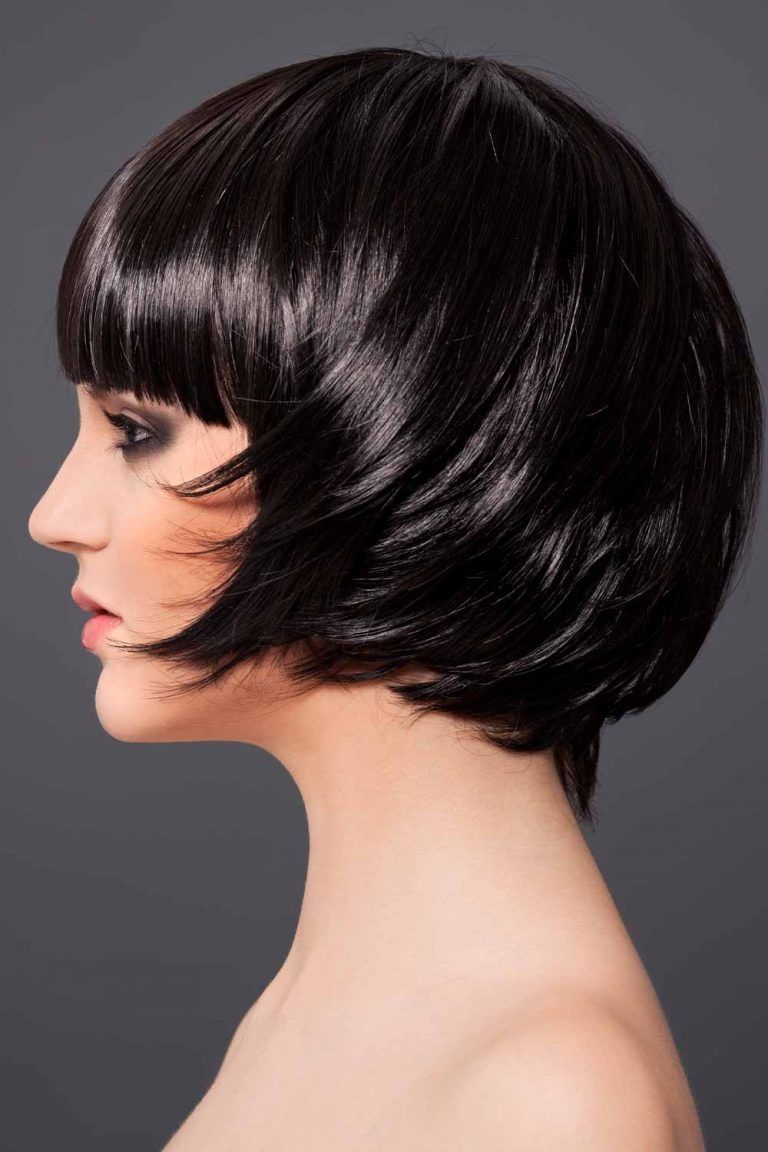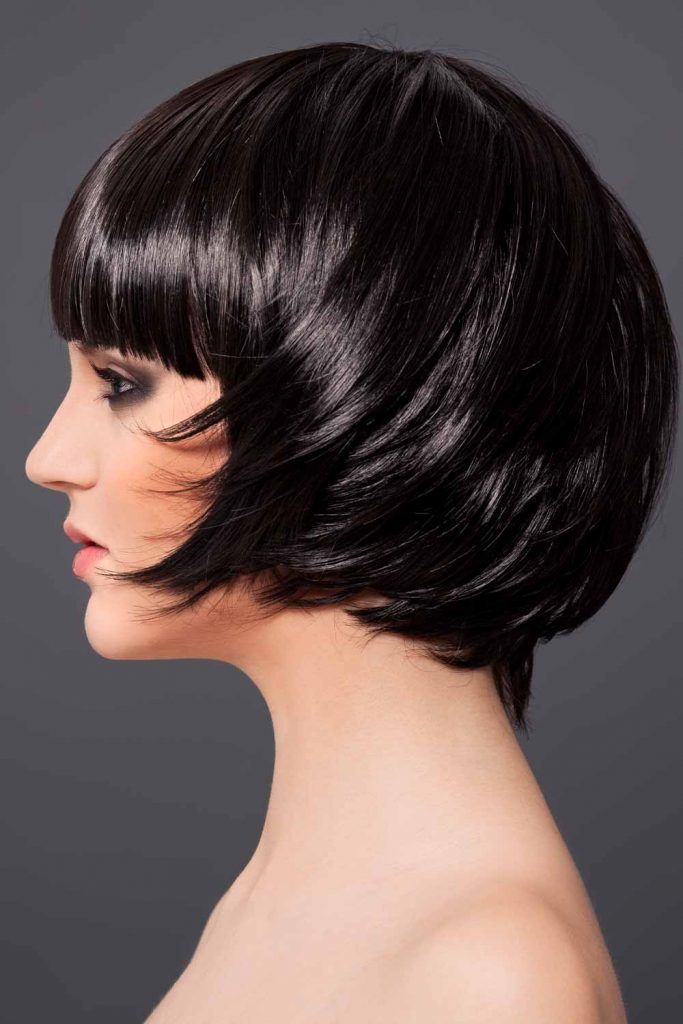 It's better to see with your own eyes what a game-changing transformation you can go for once you get a choppy bob with bangs. A simple one-length hairstyle can become a flirty, youthful, and fun haircut with tons of volume and movement. If you don't trust our words, look at this pic and try to prove us otherwise.
Short Haircut With Long Bangs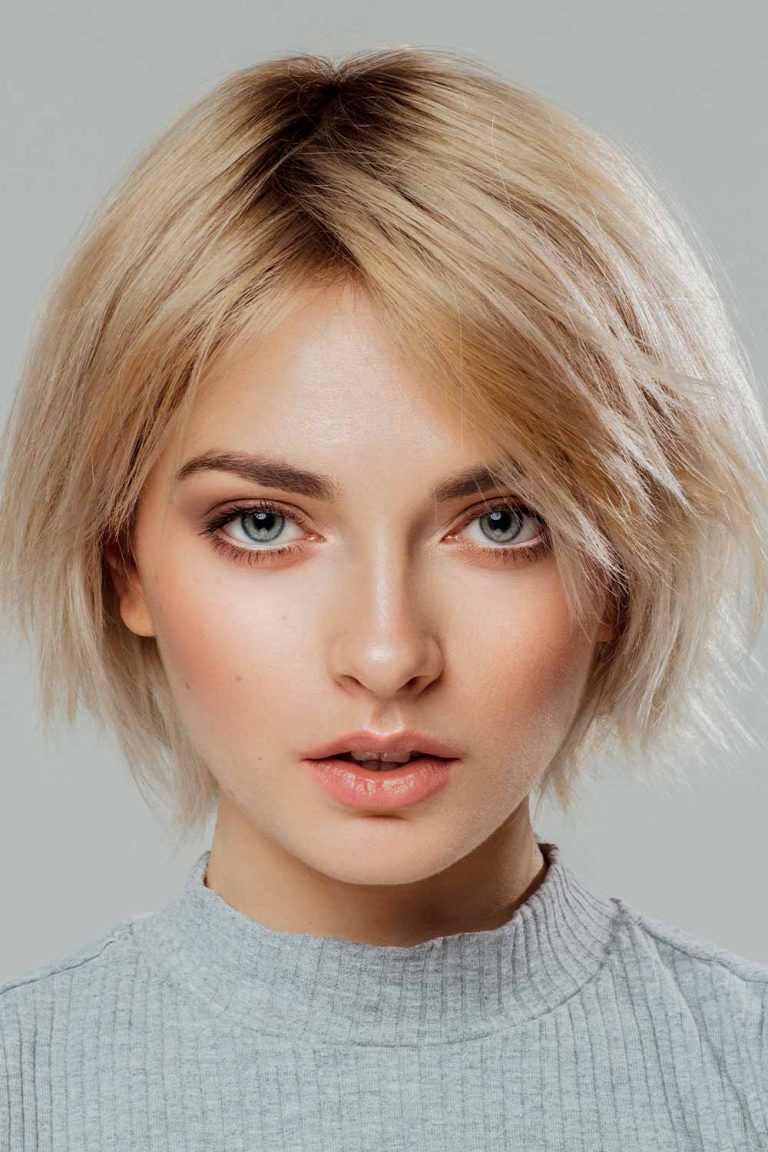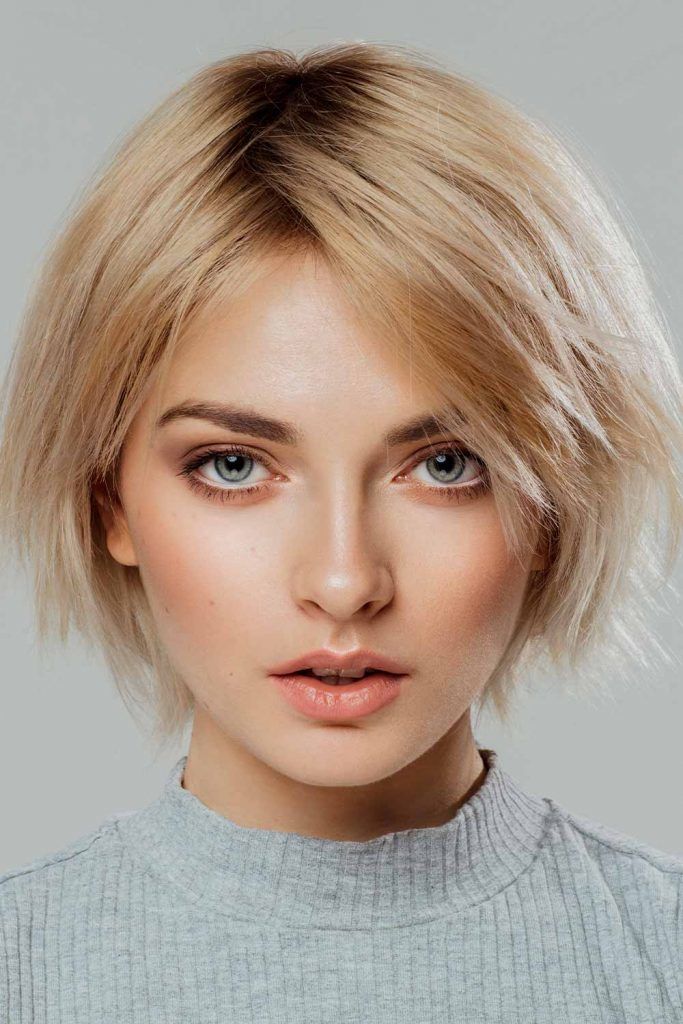 Spicing up your choppy bob with bangs is a ravishing idea for those seeking some framing touch. Edgy choppy layers and a fringe that gently frames up your face will create the needed harmony.
Choppy A-line Bob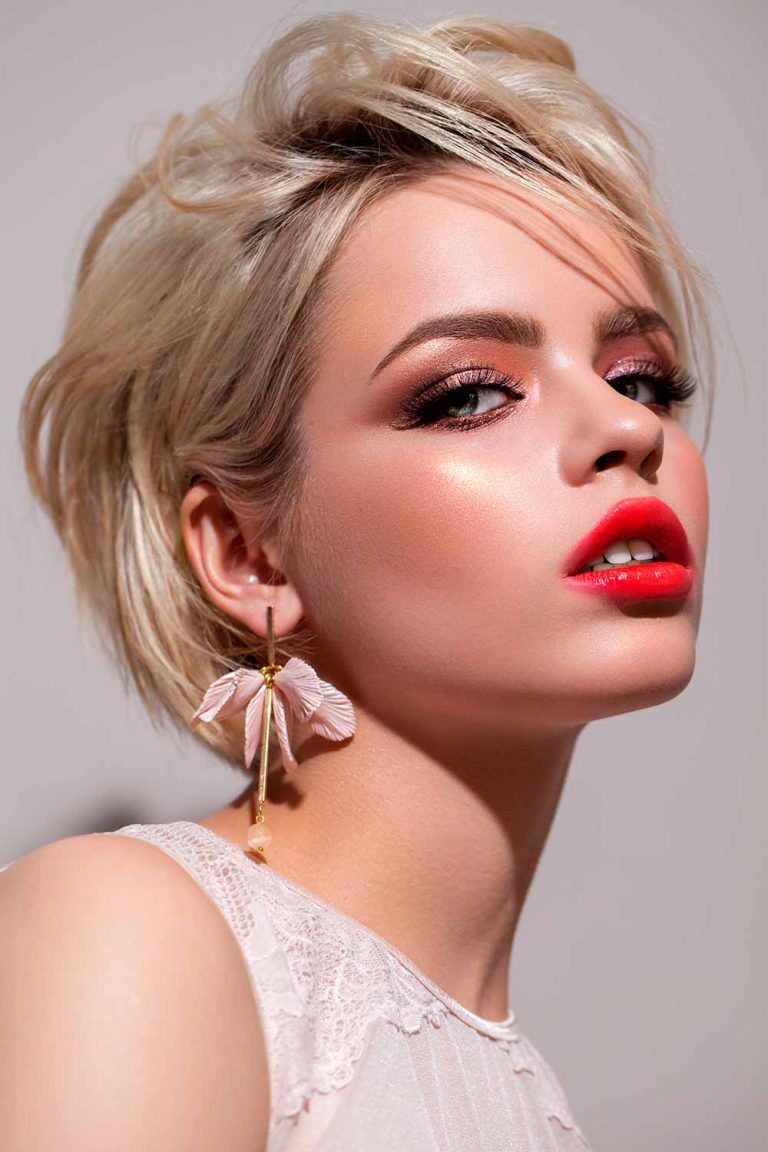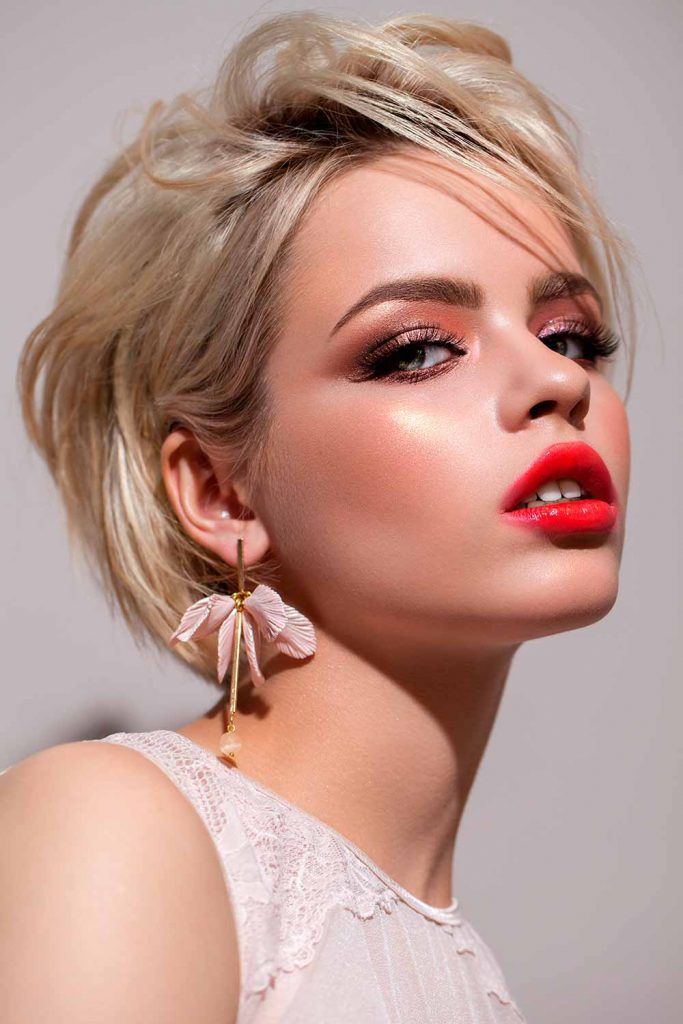 If the drama of stacked tresses is not enough, A-line choppy short bob is your go-to, then. The cut achieved at an angle will give a super lifted body while softly layered ends will create a bit messy silhouette.
Choppy Bob For Medium Hair
Layered Medium Choppy Bob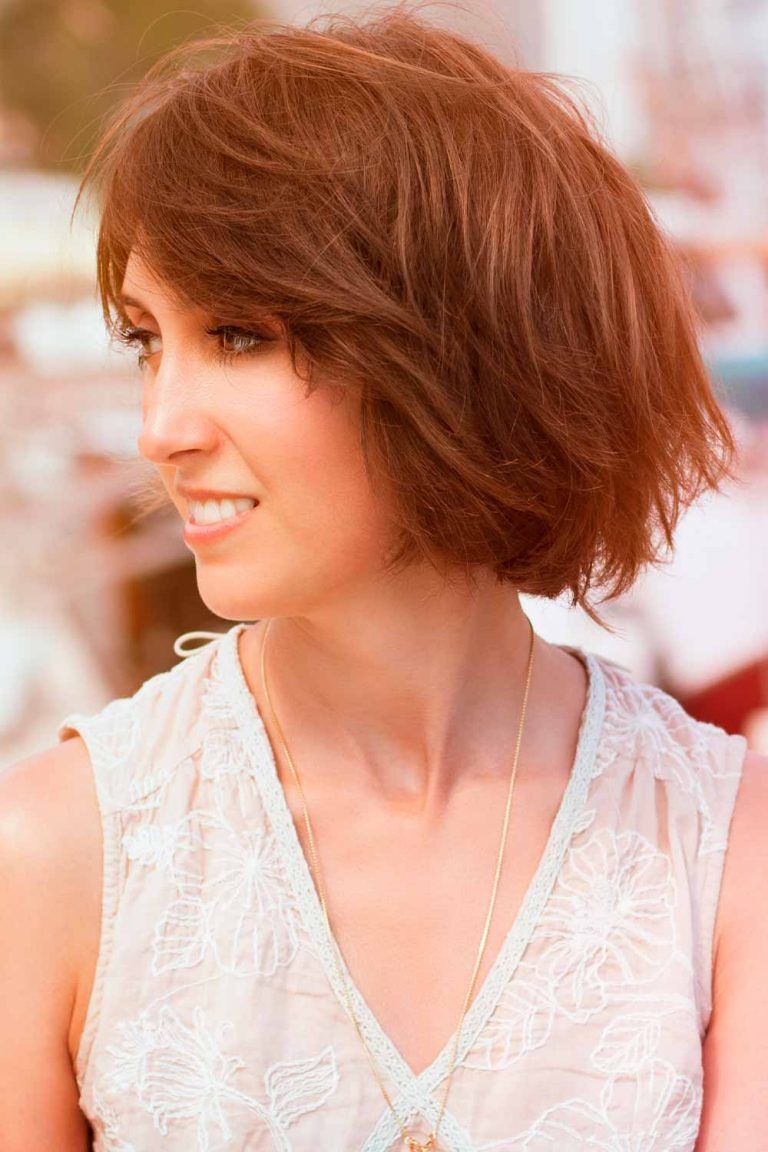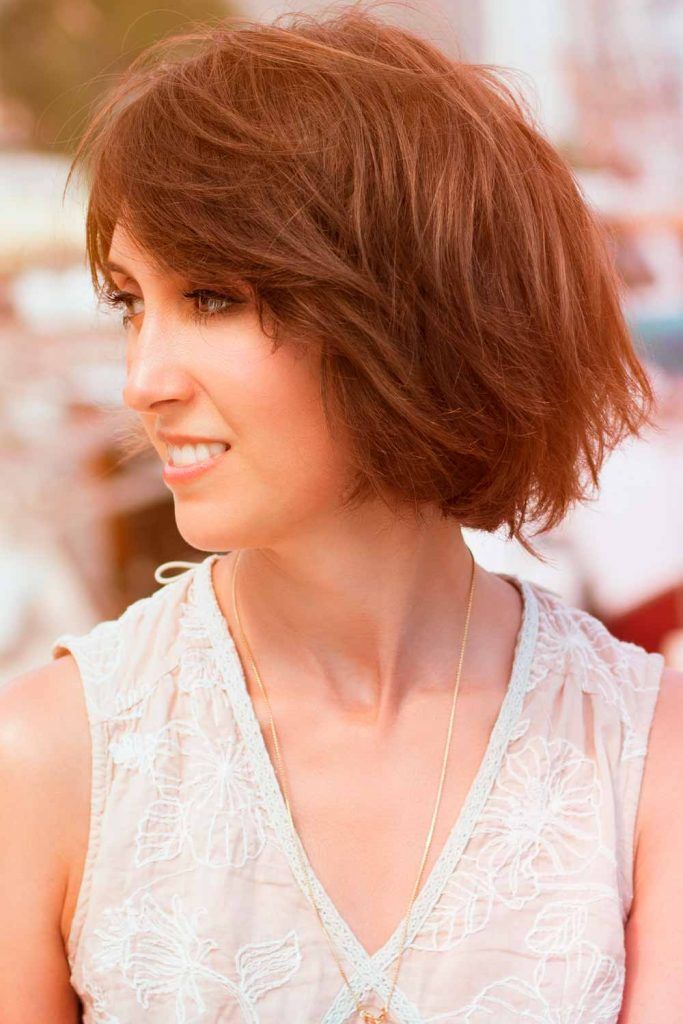 On medium length hair, choppy bob hairstyles feature long twisty layers that frame up the front, adding more interest to the whole look. Such ideas will nicely suit ladies looking for a fresh modern finish to their casual images.
Black Choppy Bob With Center Parted Bangs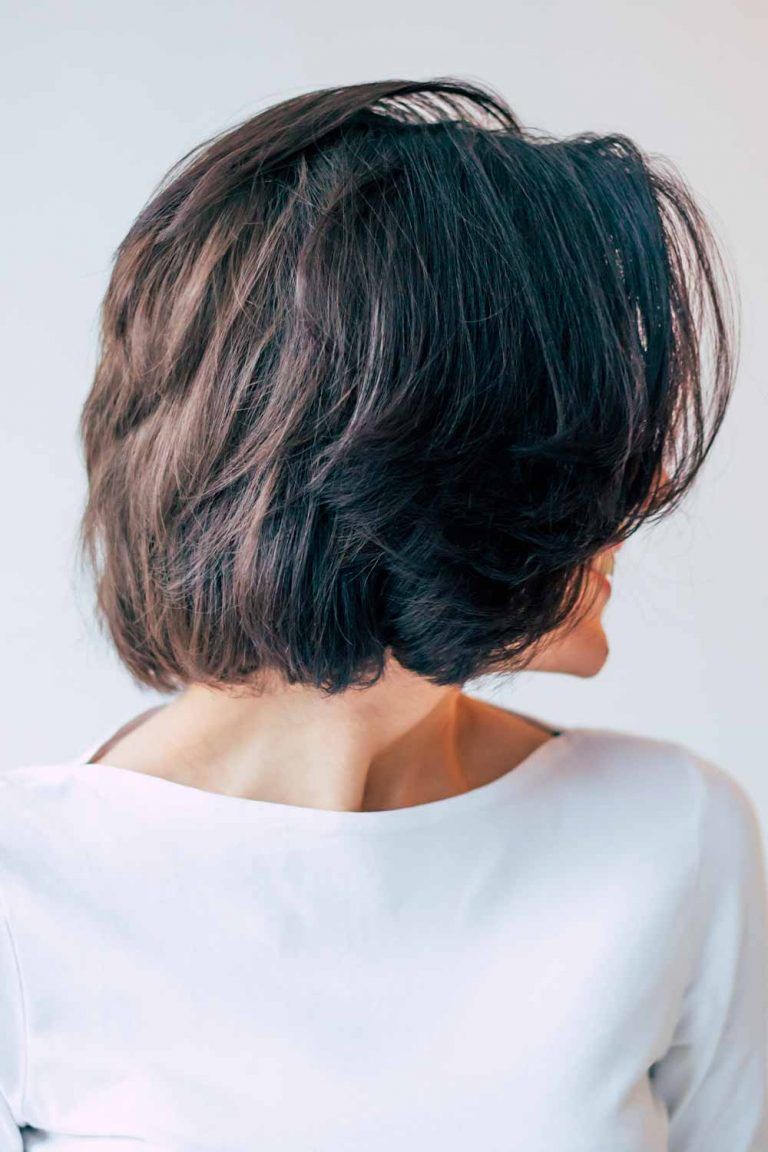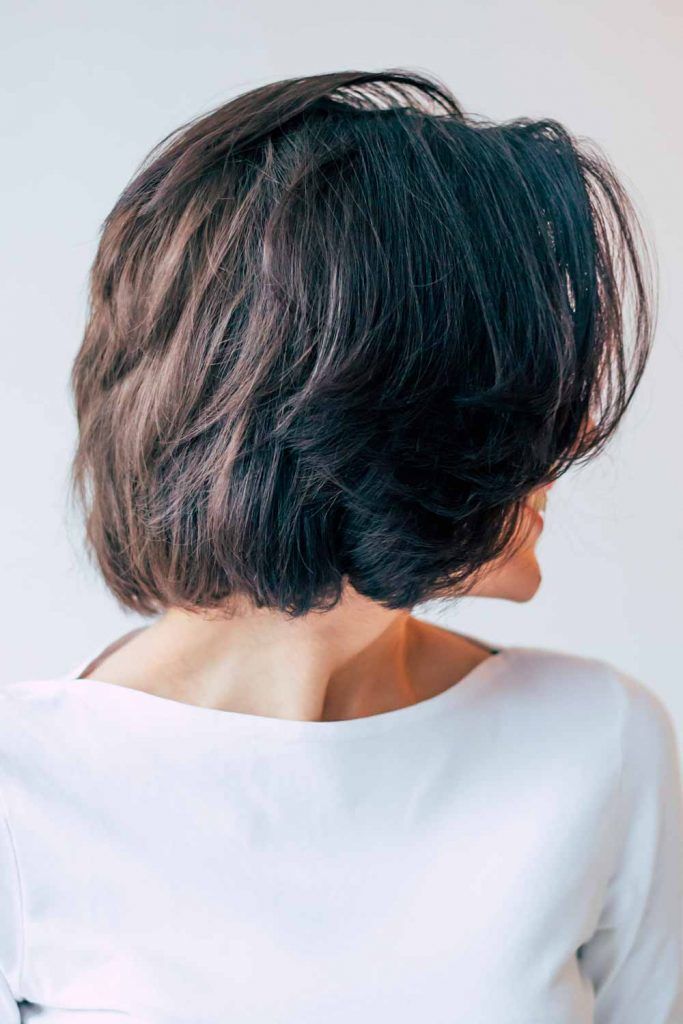 When you want to play around with layers, a light center-parted fringe is what can help you to freshen things up. Make sure that the bangs blend seamlessly with your pointed choppy layers, and you will see how different your haircut can be.
Textured Graduated Bob
When your hair lacks texture, it seems that there is nothing that you can do about it but embrace what nature has granted you. We say that everything is fixable as long as you are aware of the proper means for it. A graduated bob is created particularly for the purpose. Try this wavy medium hairstyle look, and you will not regret it!
Medium Messy & Choppy Bob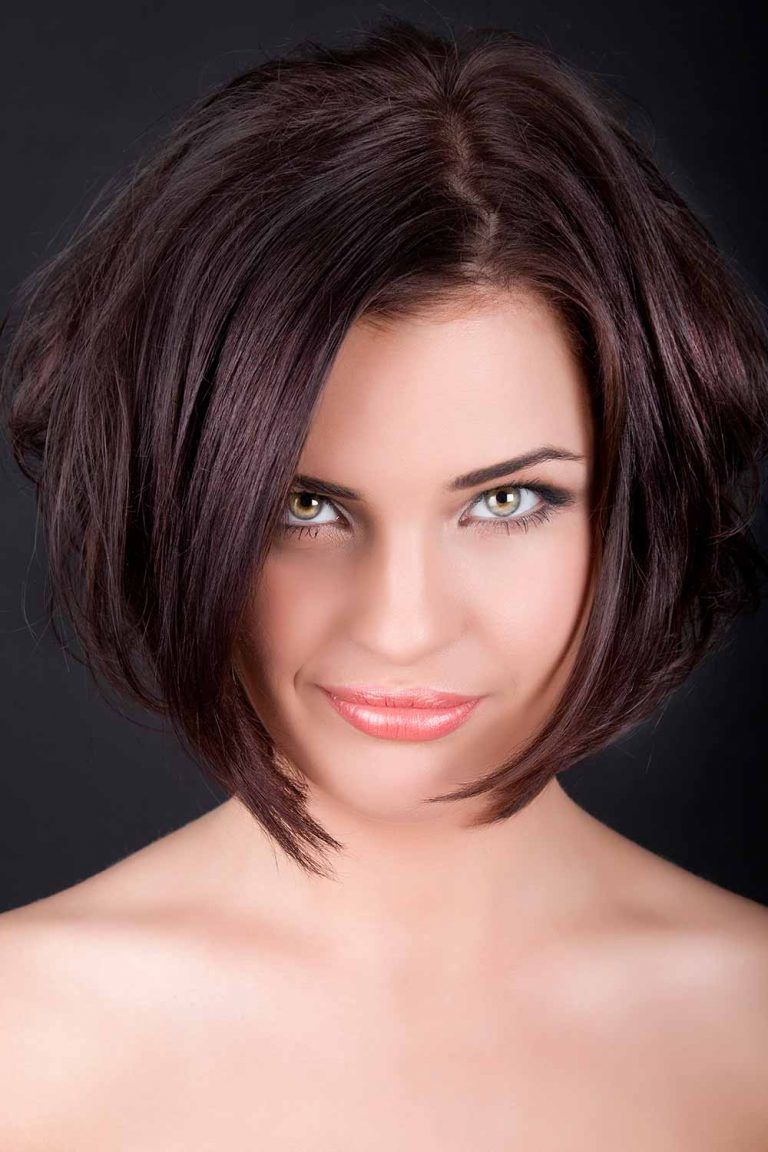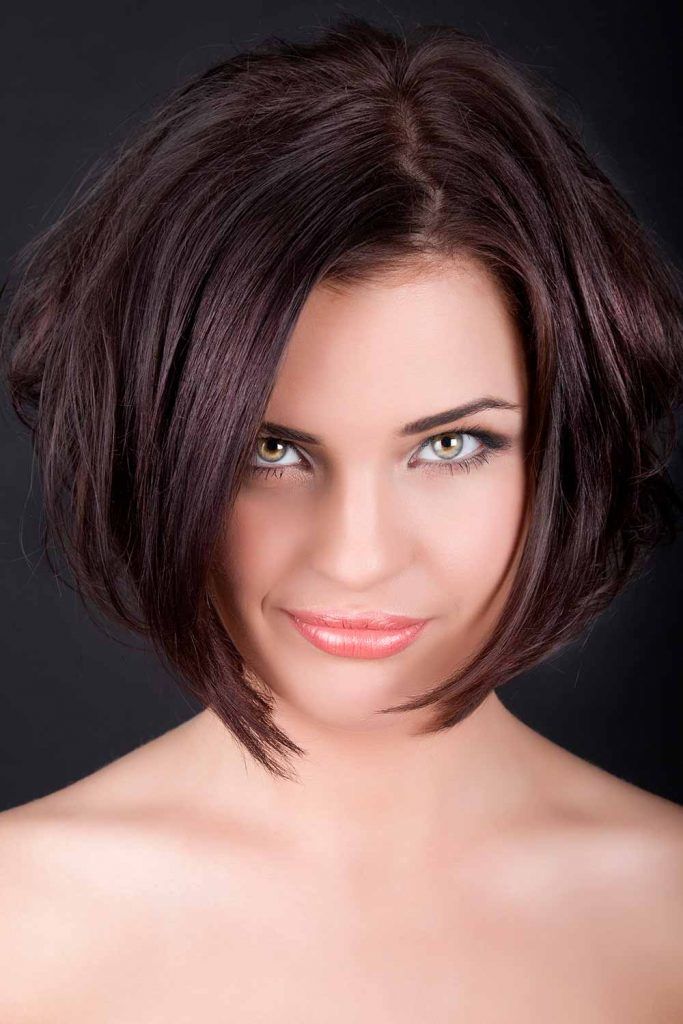 Here's another take at a medium choppy bob. This time, it features messy layers that give a carefree feel. Isn't that just what the doctor ordered for modern bright personalities?
Side-Parted Mid-Length Choppy Bob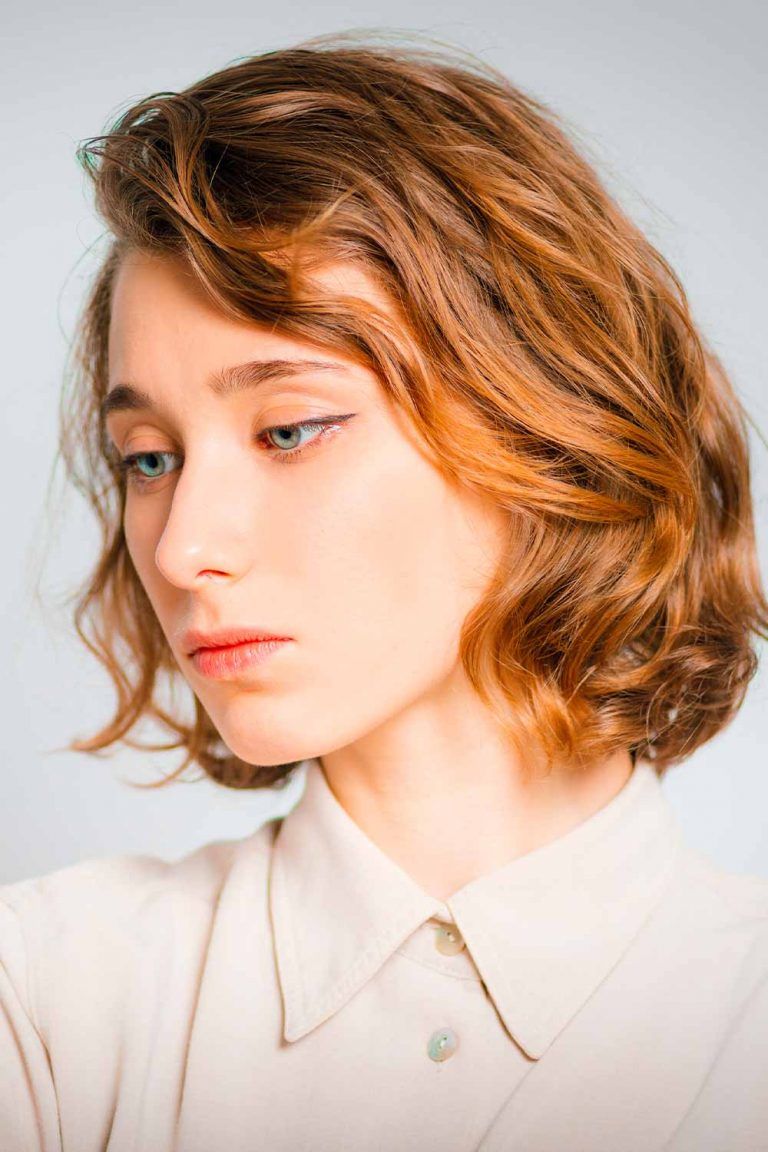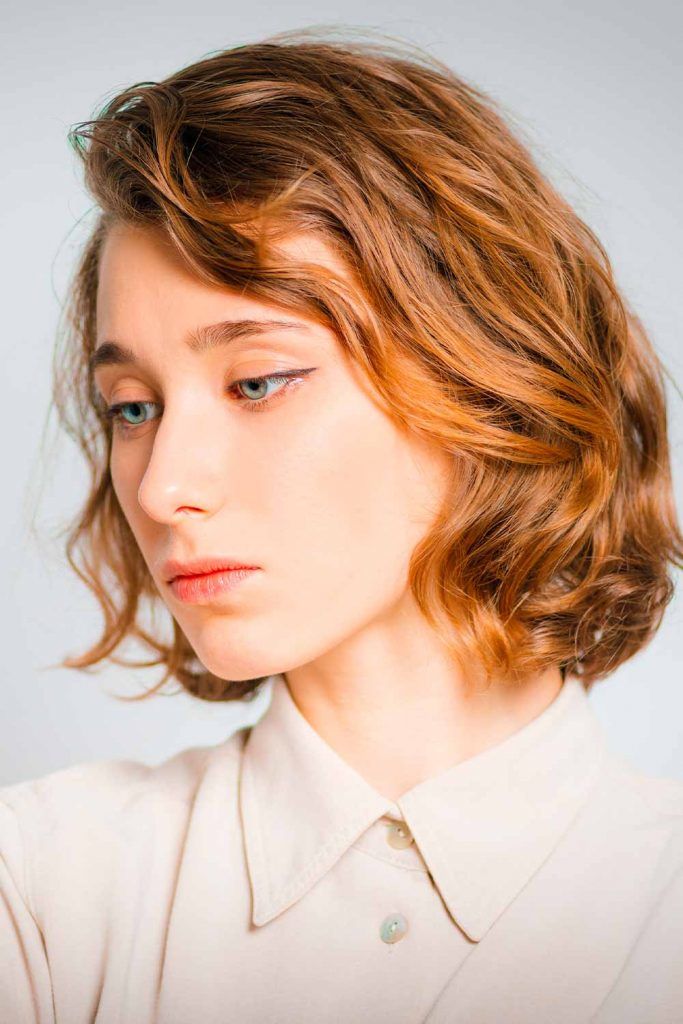 Your choppy masterpiece can be anything you want it to be: from short and messy shag to long and elegant layered lob. And if you're just the happy medium between these two, this medium bob with soft wavy layers is a must.
Blunt Shag With Bangs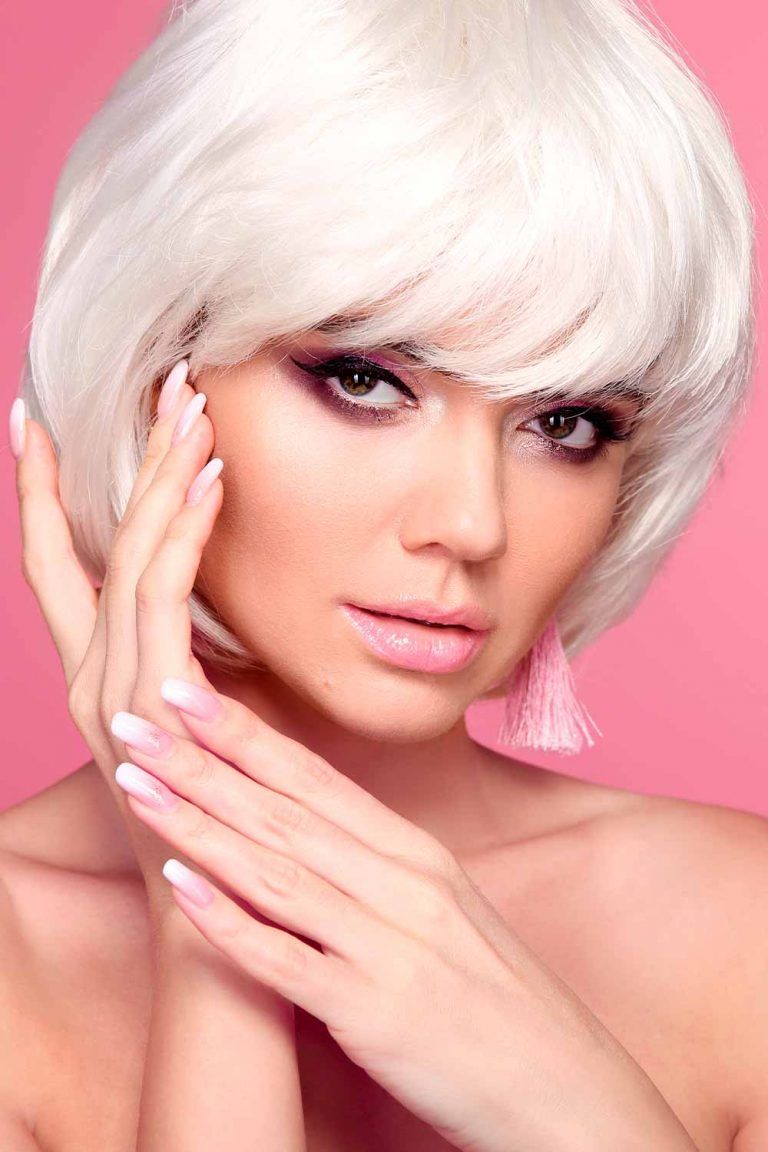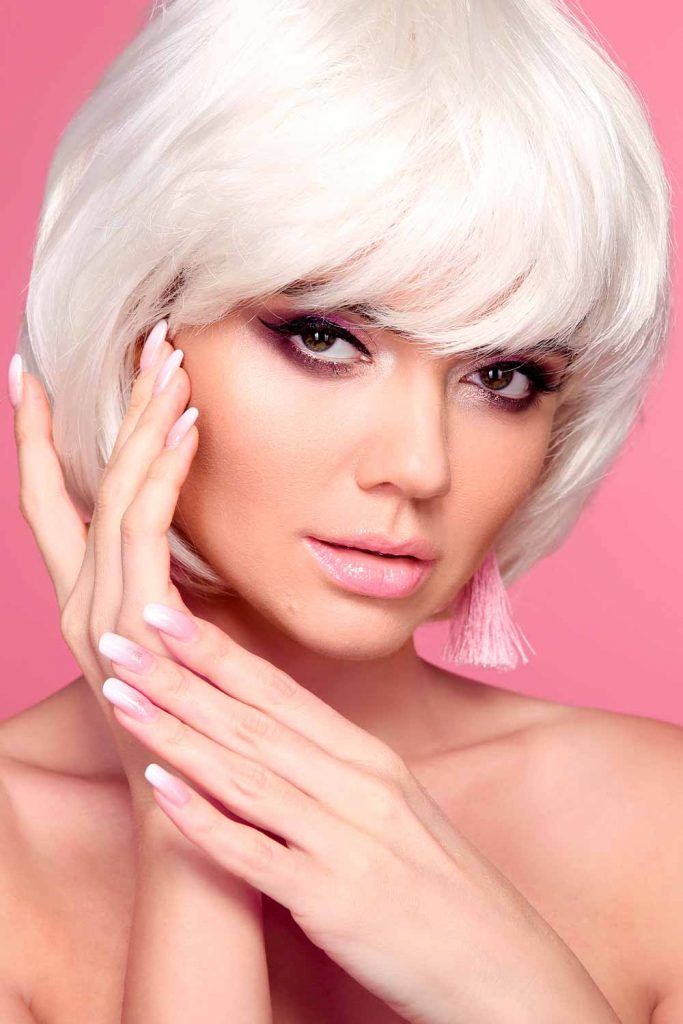 Blunt haircuts are sharp and distinctive only when they have plenty of movement and volume. Well, this shaggy choppy layered bob finished with lightweight bangs is the role model.
Medium Choppy Bob With Layered Bangs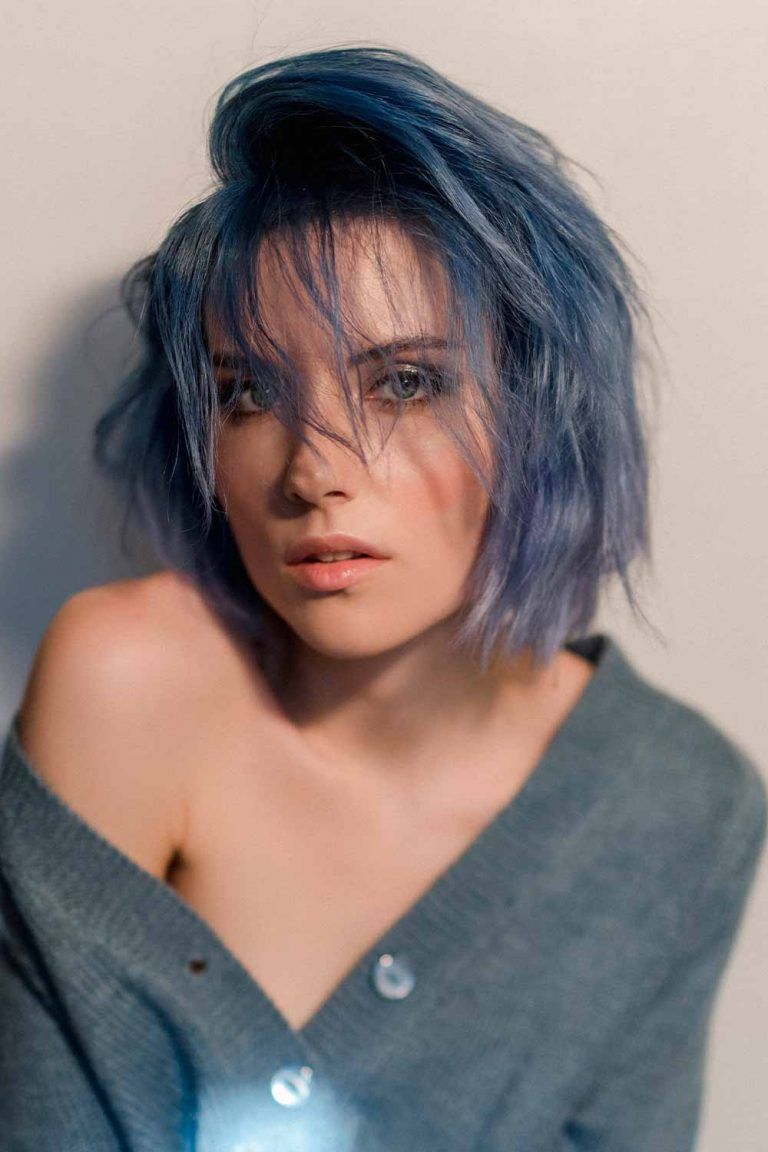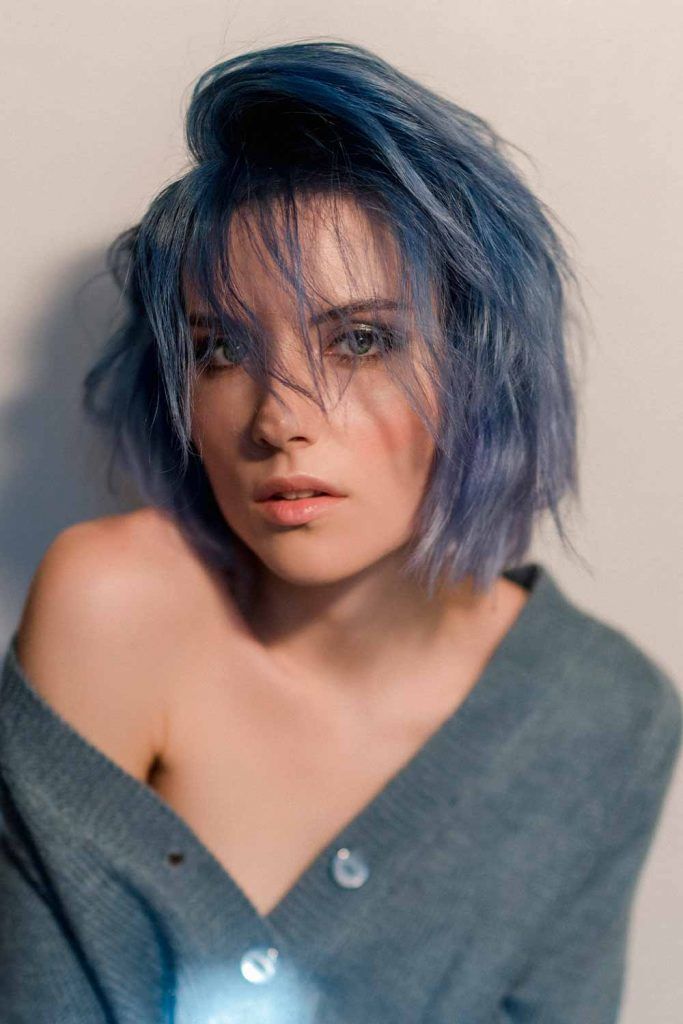 The variety of bangs that can amp up your choppy bob haircut is also infinite. It can be a thick fringe accompanying your choppy layered mane or a touch of short layers that seamlessly blend with the rest of your hair, just like in the pic above.
Textured Bob For Fine Hair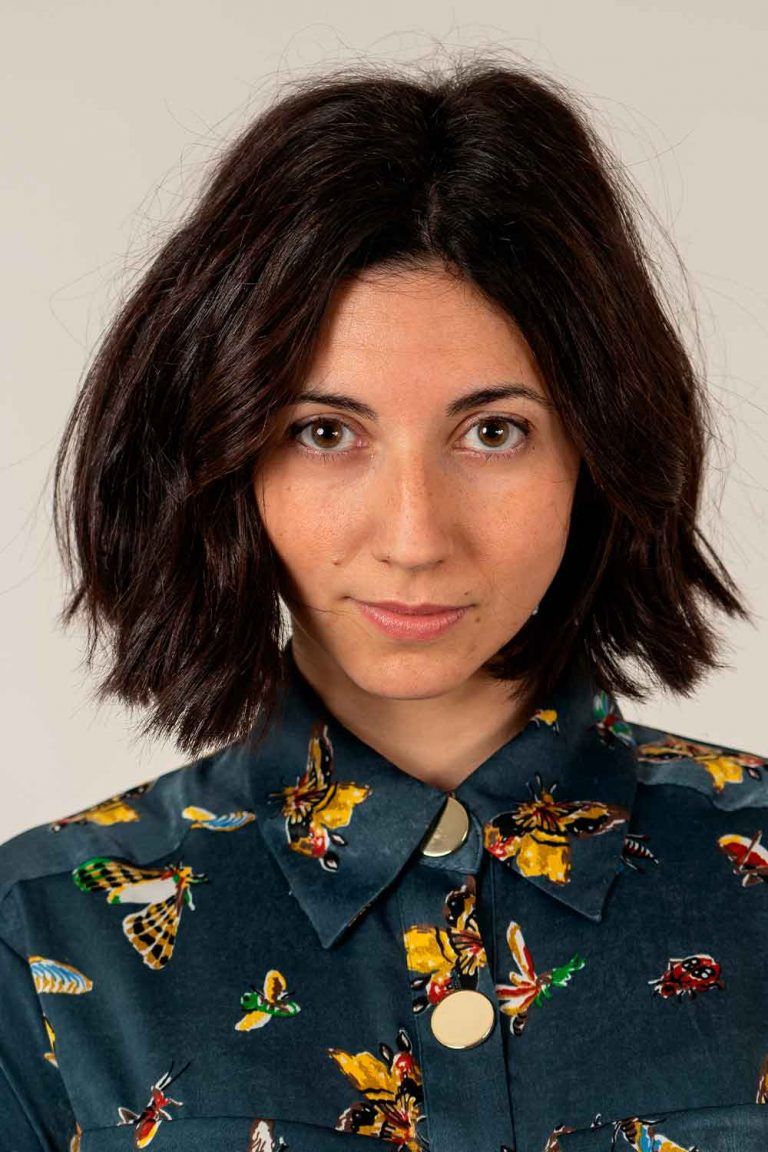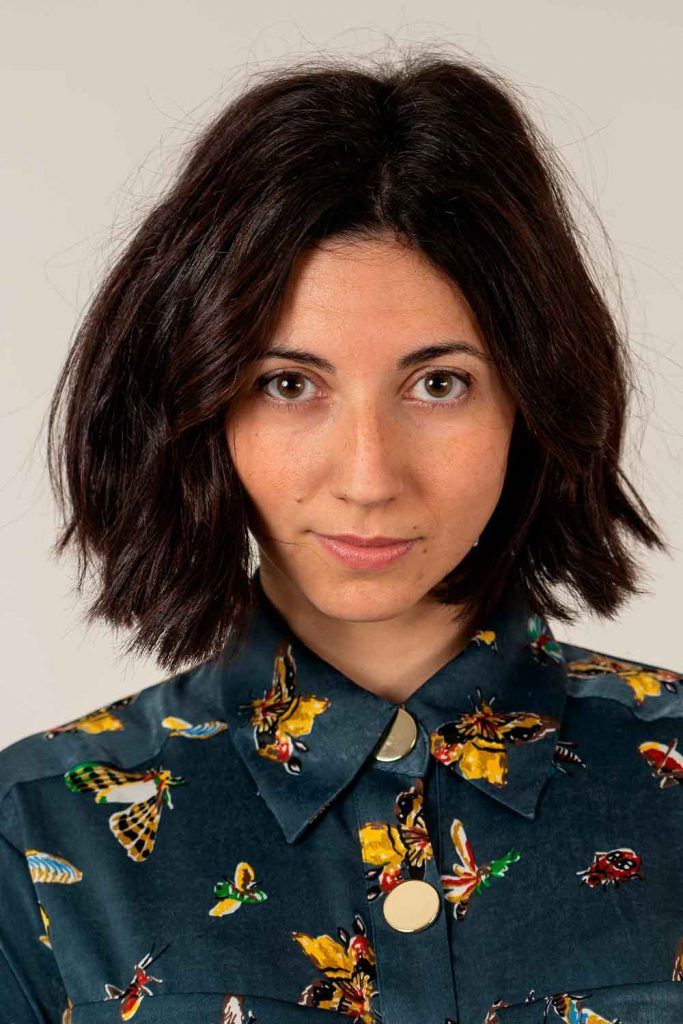 Call it magic, call it true: there's a choppy bob fine hair can't help but yield. It's no secret that this hair type tends to fall flat, especially to a layered bob. Ask your stylist for soft, thin layers throughout the length, style it with salt sprays, and forget about weak looks once and for all.
Middle-Parted Messy Textured Bob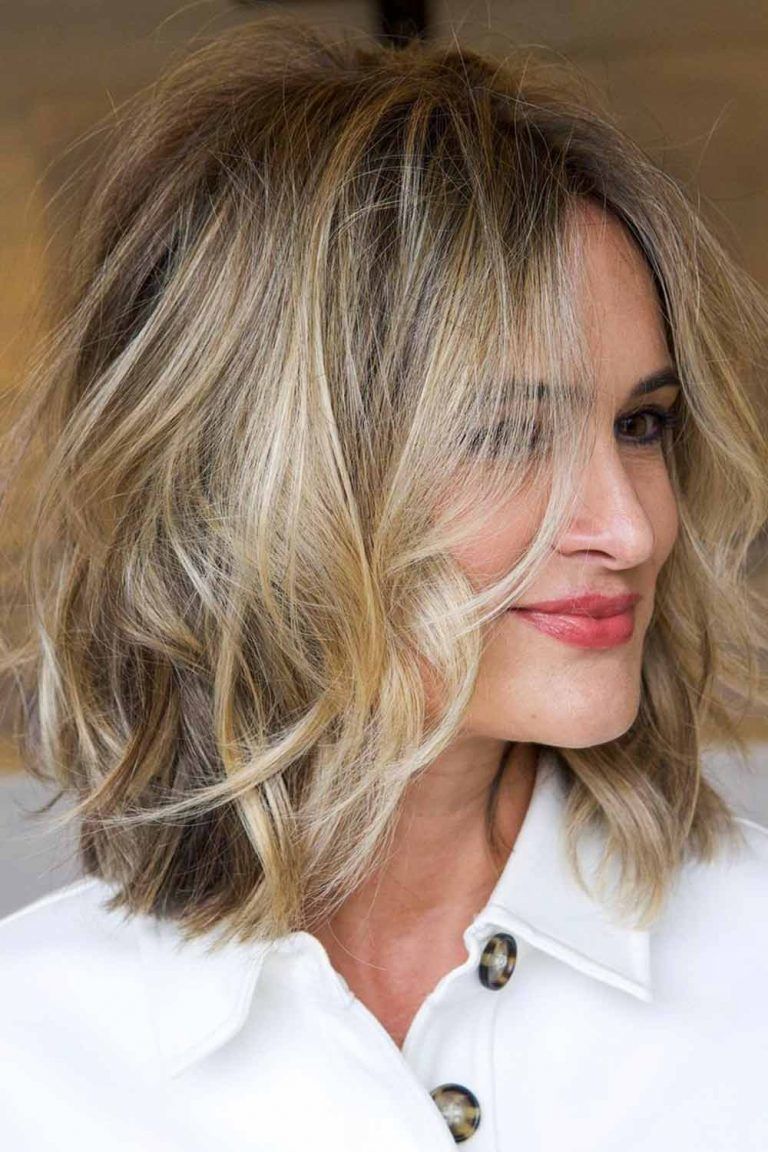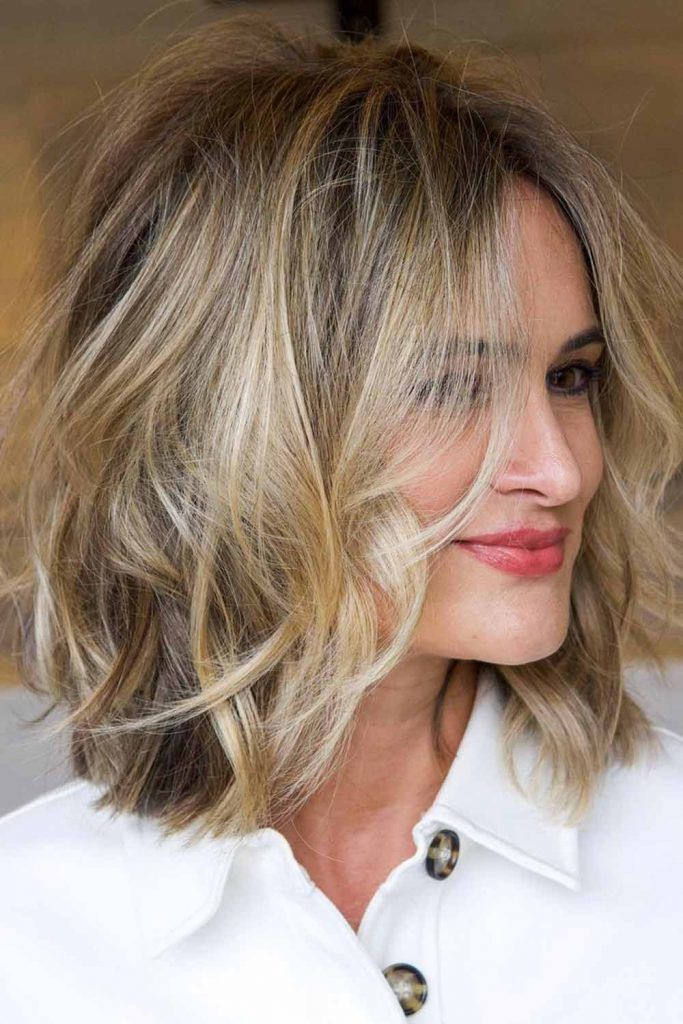 Credit photo: instagram.com/chrisjones_hair
Sometimes you get up to find out that you are incredibly late, and styling your mane is not an option. Well, you shouldn't opt for a sleep bun as to the last resort. A middle-part textured bob is that perfect messy hairstyle you can sport from the minute you get out of bed to the second you get back in.
Long Choppy Bob
A-line Lob For Thick Hair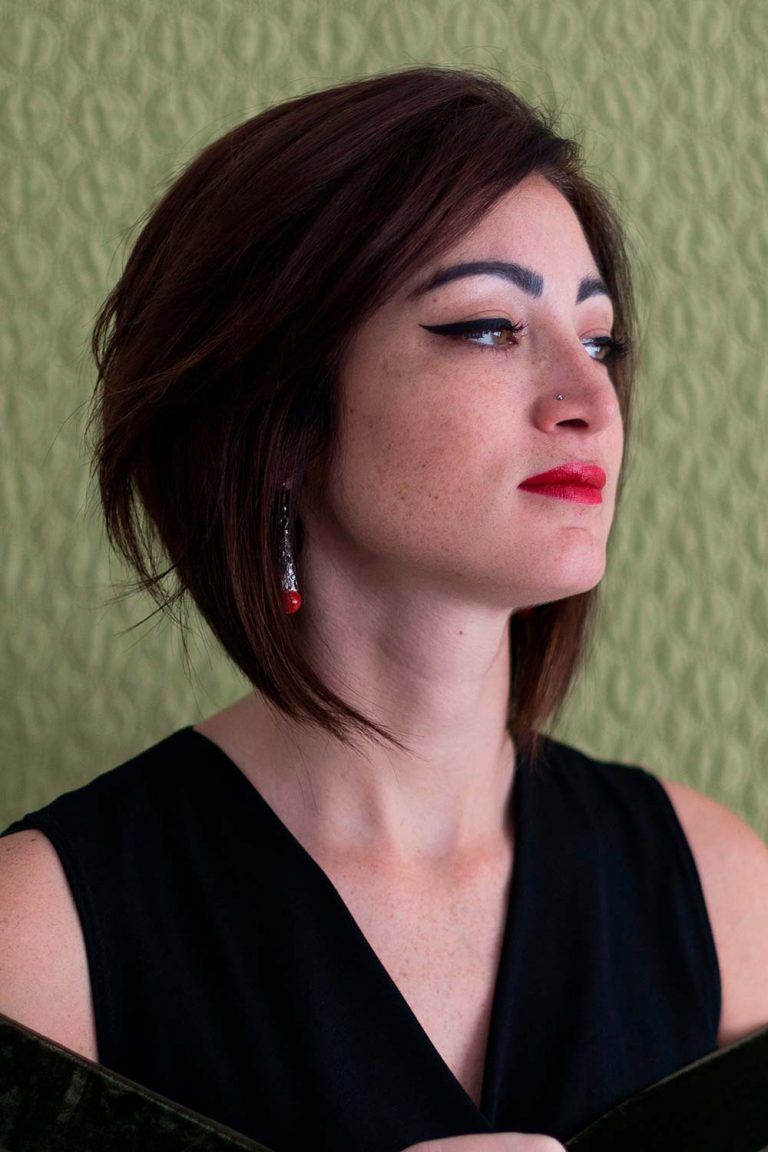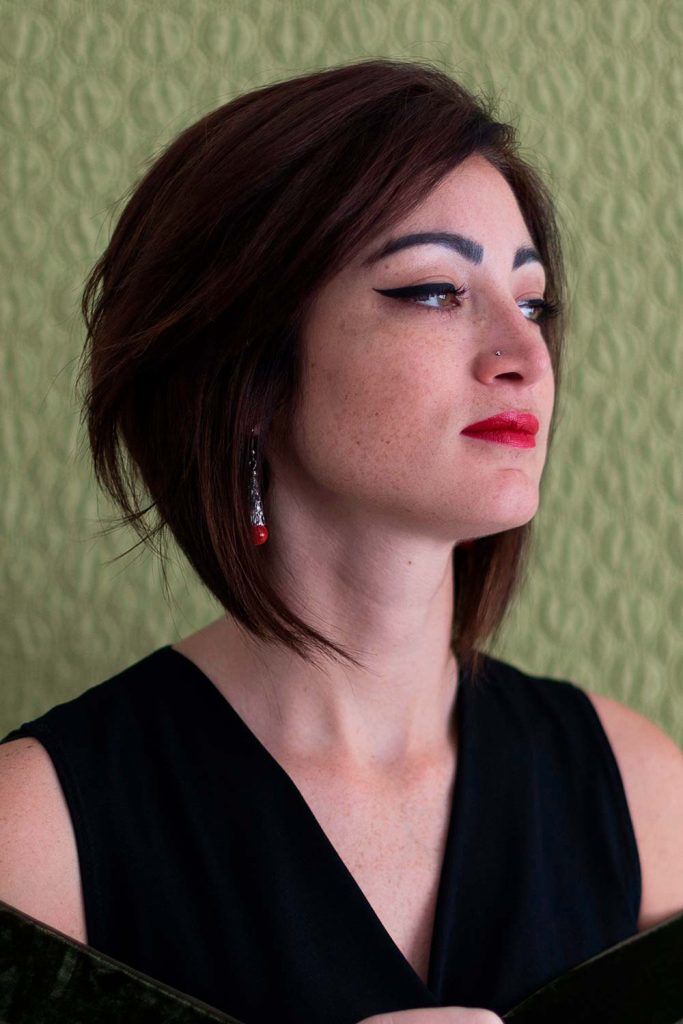 If you think that nothing can make your unruly texture behave, let choppy layers of an A-line bob prove you otherwise. In fact, choppy bob hairstyles for thick hair take a special approach, lightening up the ends and thus building a perfect shape for the hair.
Middle-Parted & Wavy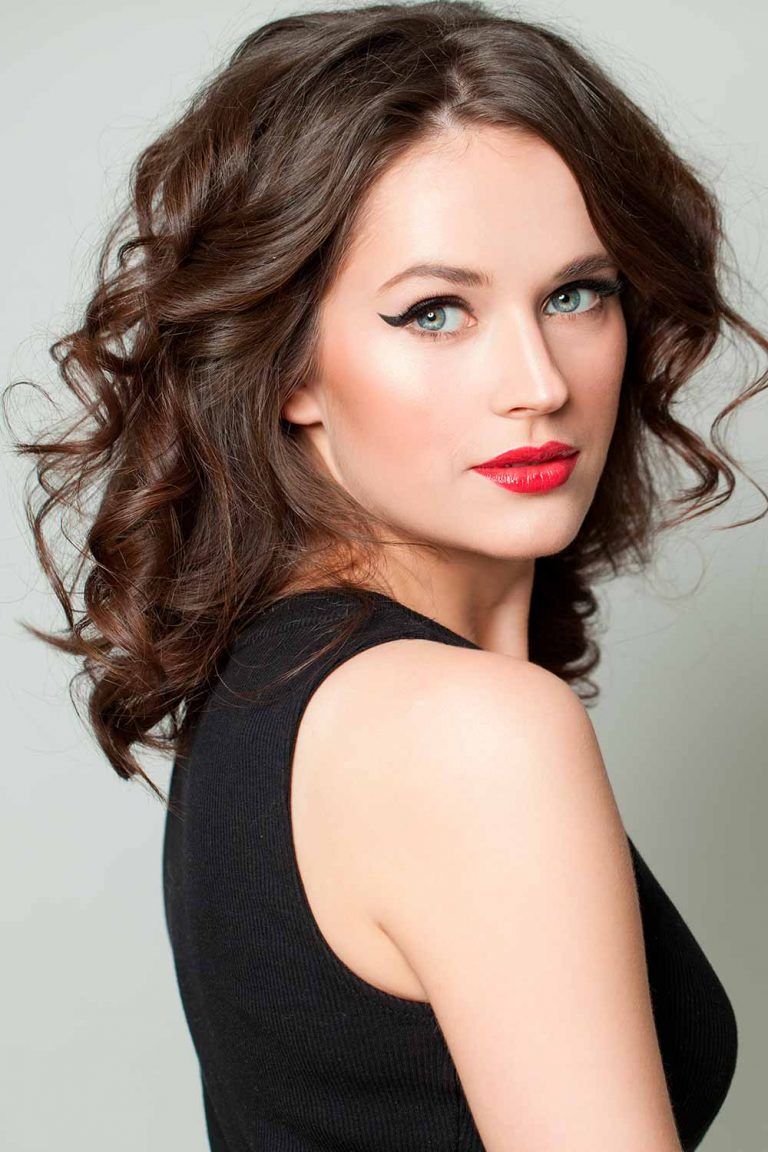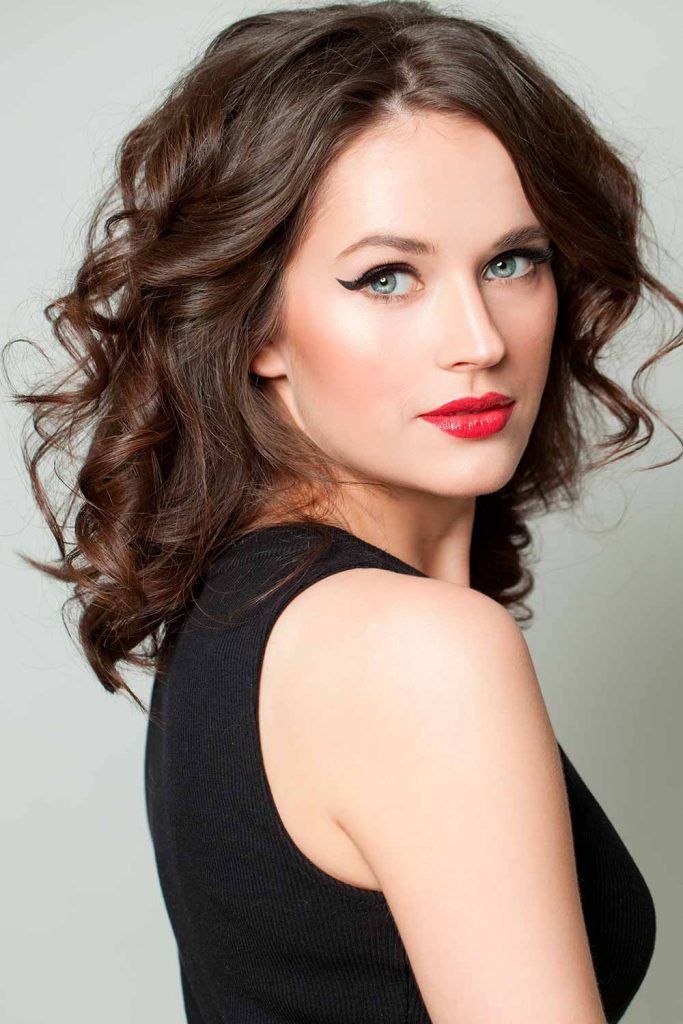 The options on how to style choppy bob are countless, as you can always experiment to your heart's content. Still, there's something classic and universal: choppy waves parted to the center will work for any mood and occasion.
Middle-Parted Choppy Lob + Effortless Waves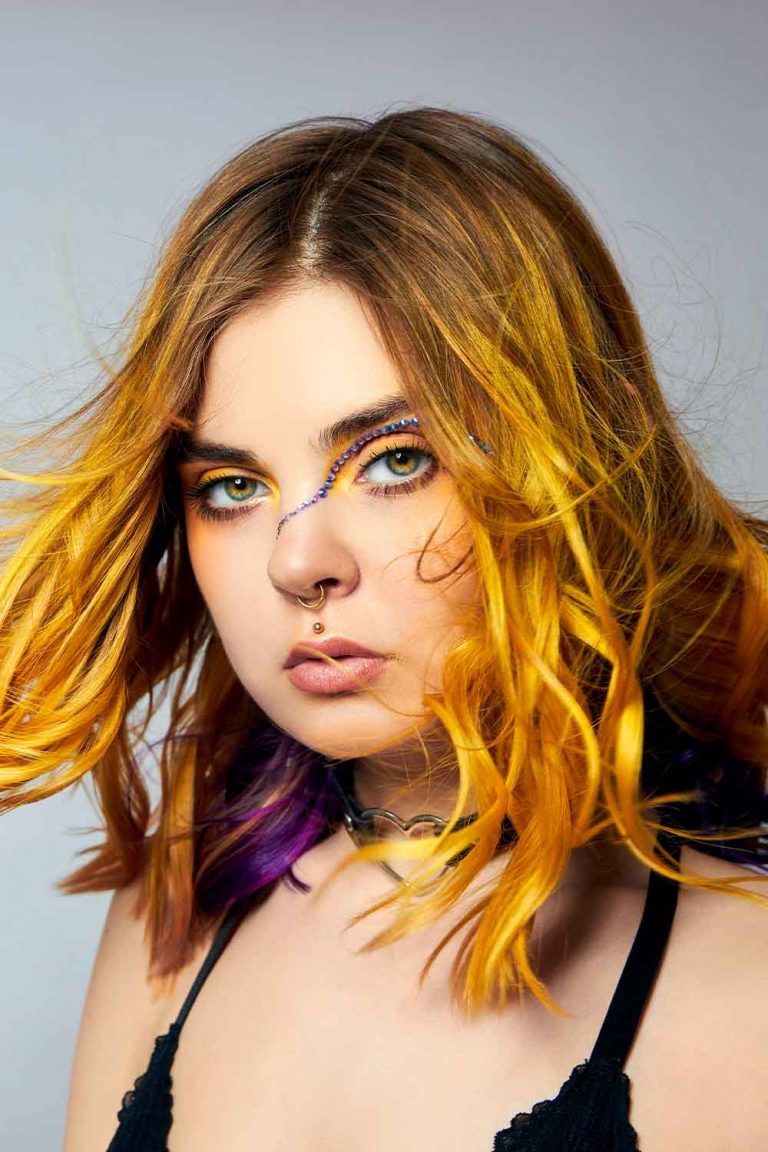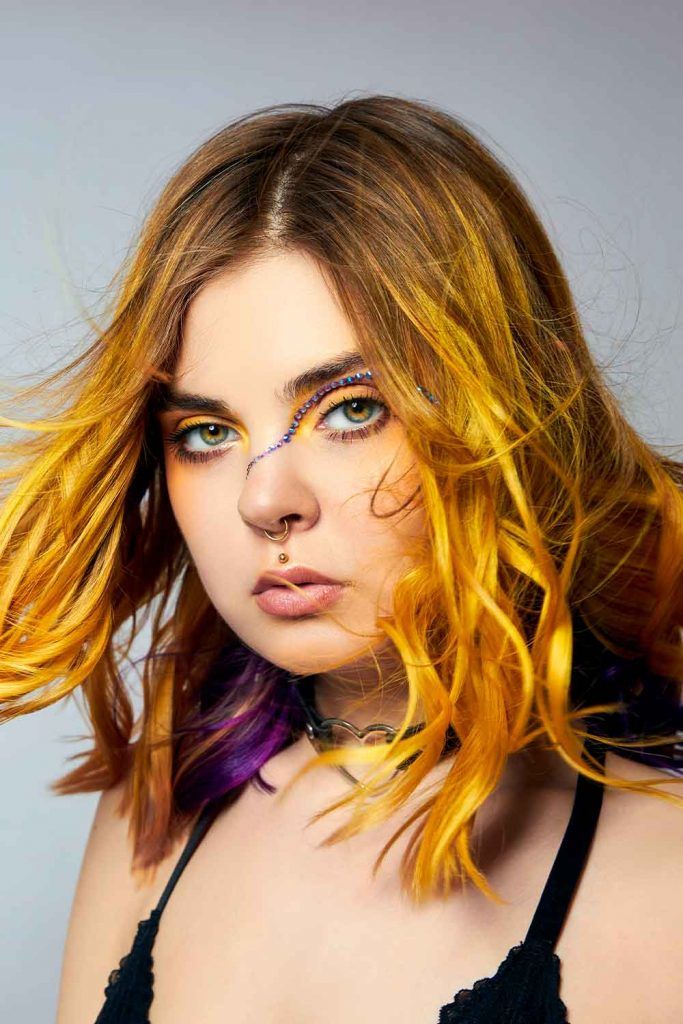 The longer the length, the more room for volume there is. A little layered touch to this choppy lob was enough to turn this shoulder-length mane into an effortless, beach-inspired hairstyle.
Stacked Wavy Lob
On longer choppy bob cuts, the stacked body is less seeable, yet, the movement in hair is even more distinctive. And once you wave it, you will enhance the amazing effect.
Layered & Choppy Blunt Lob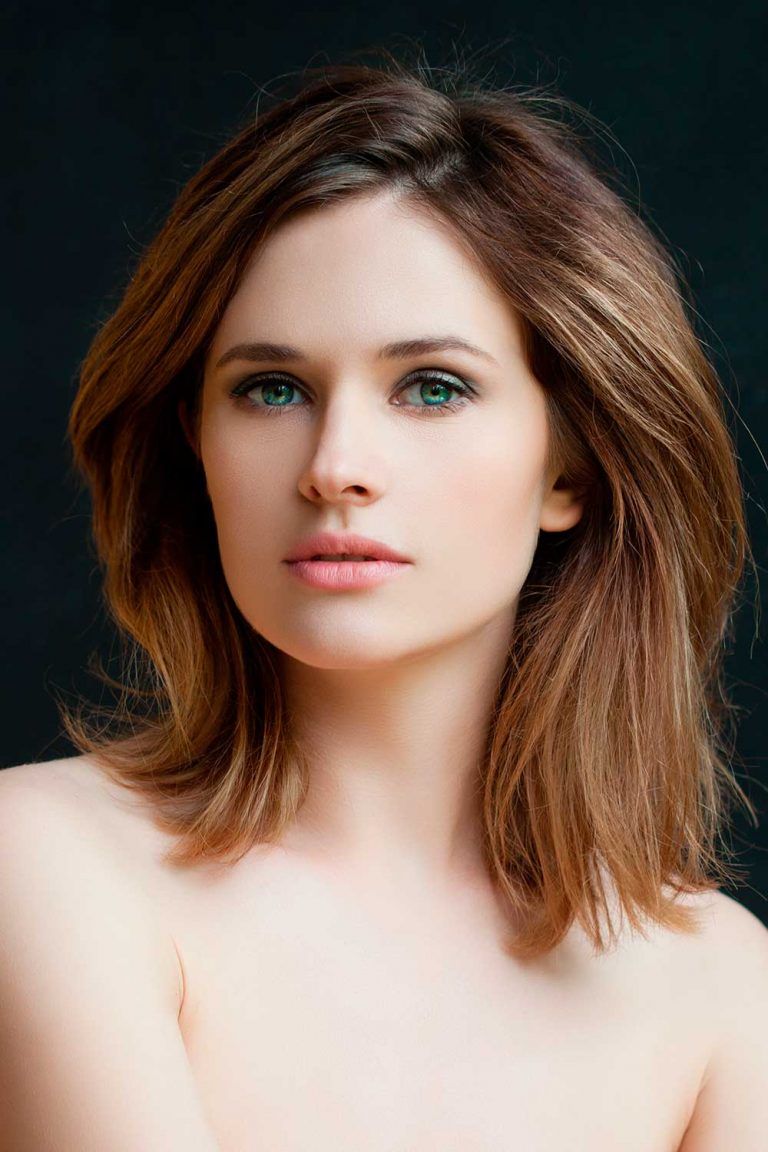 Choppy ends, various layers, and a blunt structure. These are the three elements of a flawless low-maintenance lob haircut that you couldn't even dream about.
Inverted Choppy Lob
When hair gets longer, it tends to lose its shape and lack the character. Luckily, you can always leave it all up to the inverted cut.
Messy Layered Lob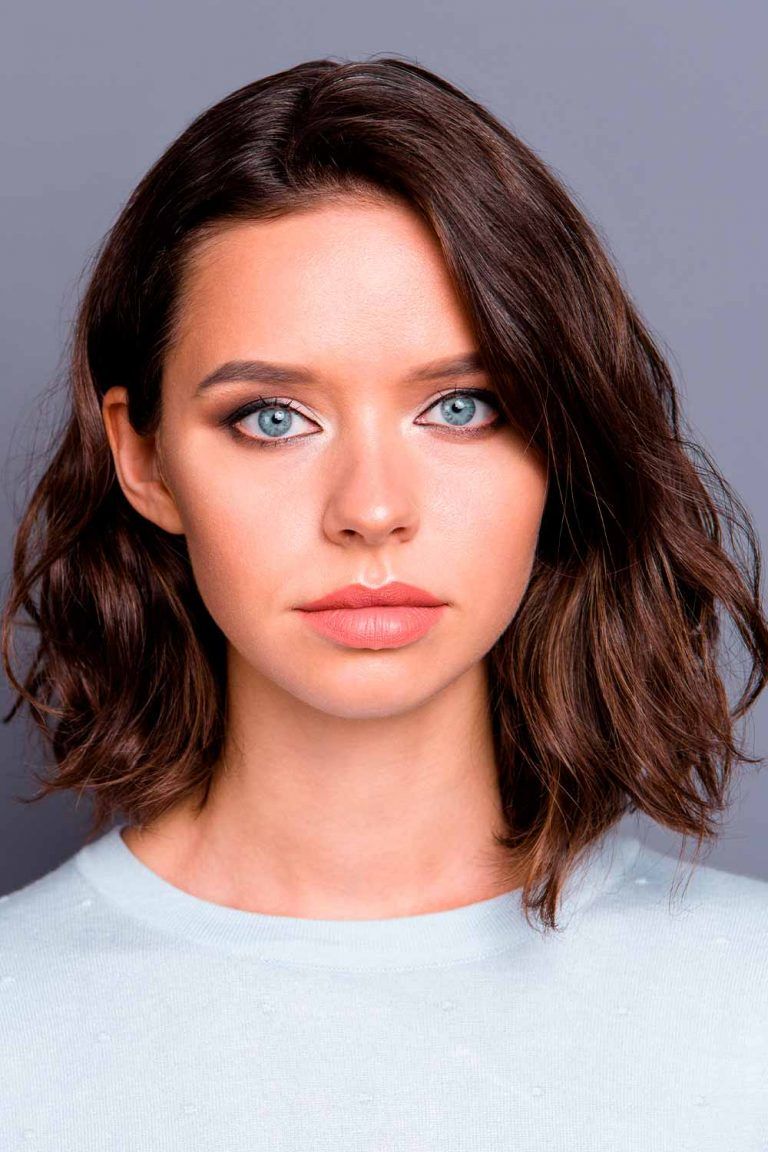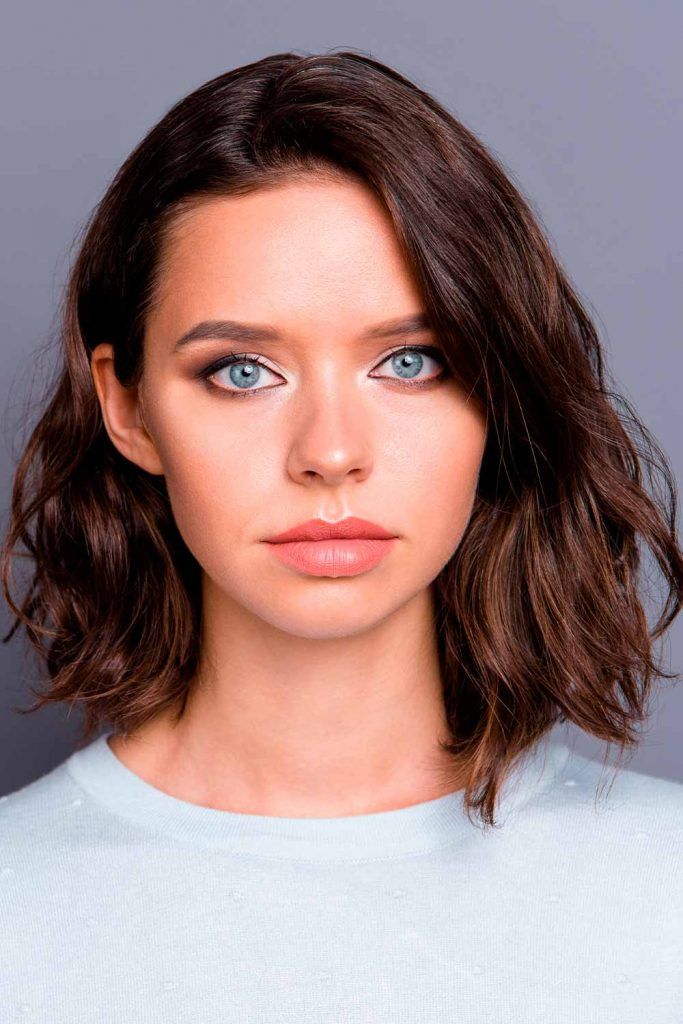 With such a lively splash of messiness on your lob, all the traces of thin or weak hair will be washed away rightaway. Yes, choppy layers are magic in its purest form.
Choppy Wavy Lob With Arched Bangs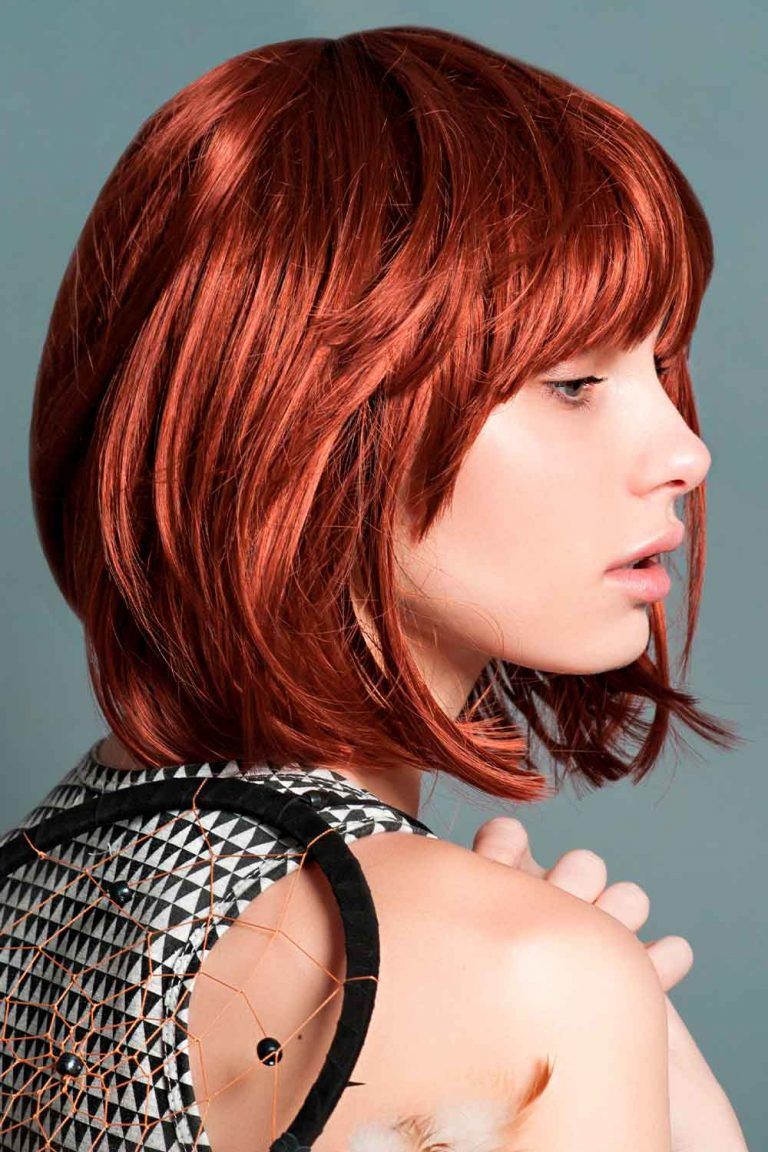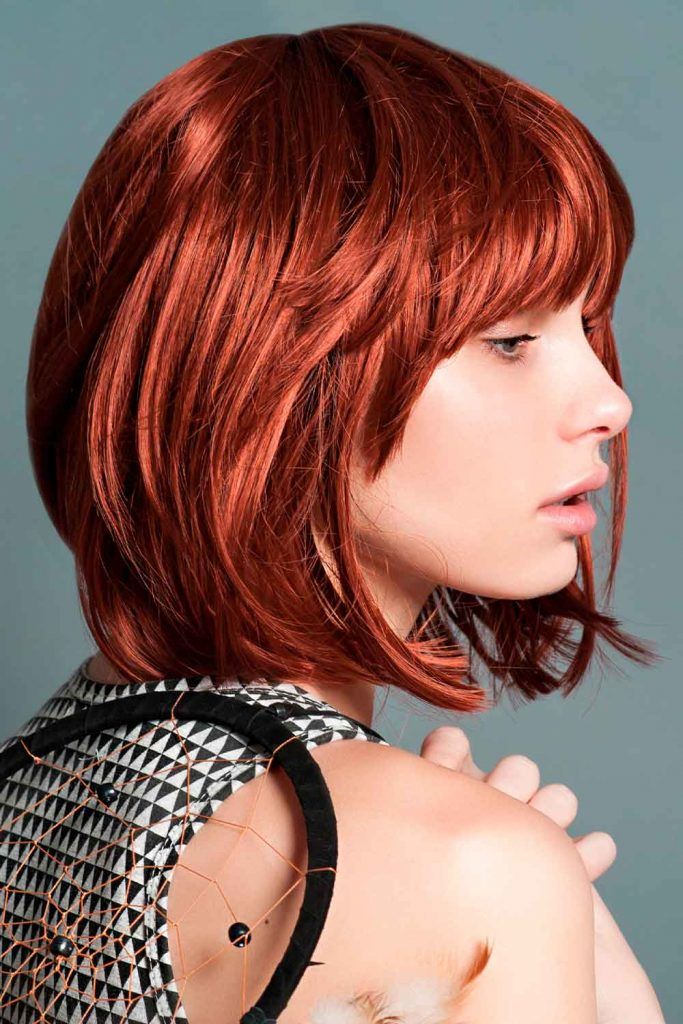 A chic airy silhouette with a wavy hint + delicately cropped fringe = the epitome of modernity. Don't forget to tousle the look up and coat it with texturizing spray to keep up with the contemporary look.
Side Parted Choppy Lob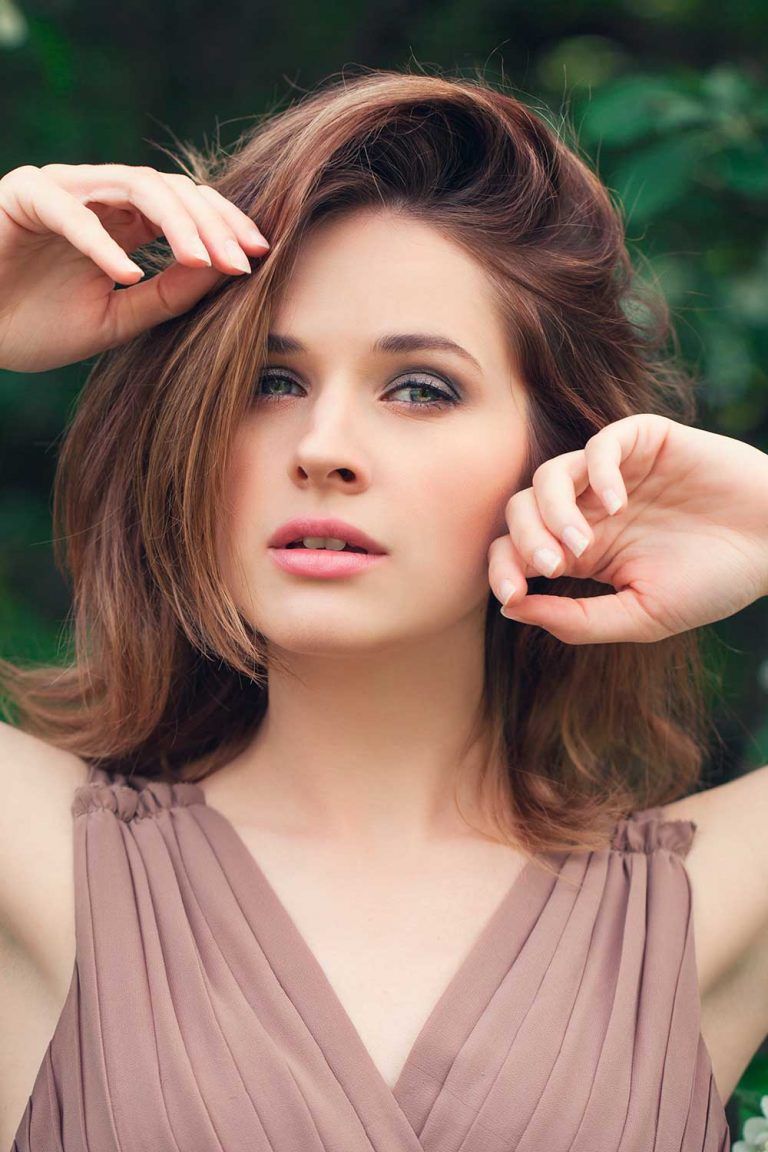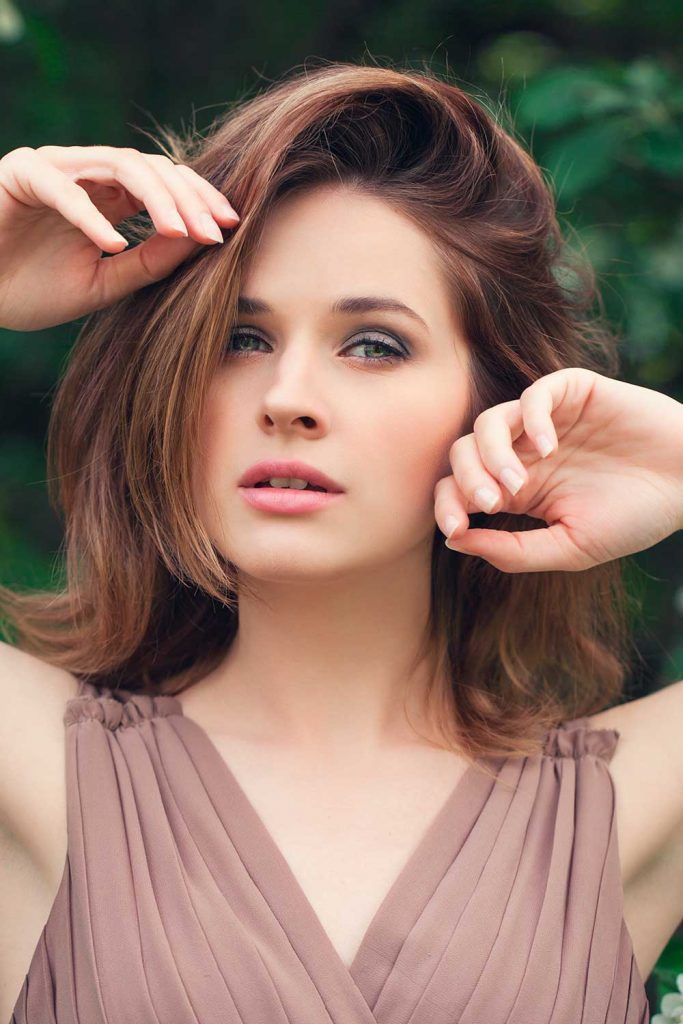 At first sight, a side part is just the way you sweep your hair. But in fact, it's nothing but a quick and easy way to show off your textured hairstyle and add more volume to it at once. Enhance your layers with salt spray, sweep them to one side, and see your look amp up in seconds.
Wavy Messy Choppy Lob With Caramel Highlights
Going for a dramatic change of color is not for everyone, and we get that. However, there is always a nice alternative that you can consider. For instance, when you let the caramel highlights in – you will kill two birds with one stone because you will bring in fresh hue and emphasize the new cut.
Blunt Choppy Bob With Balayage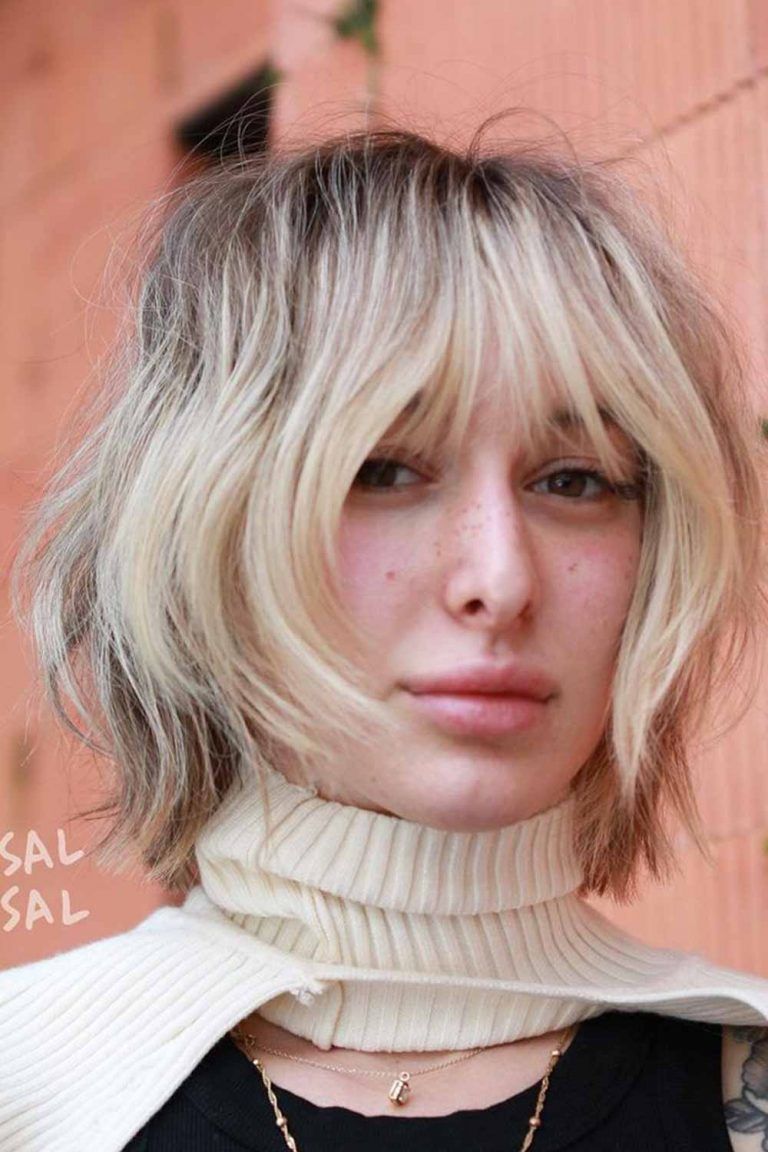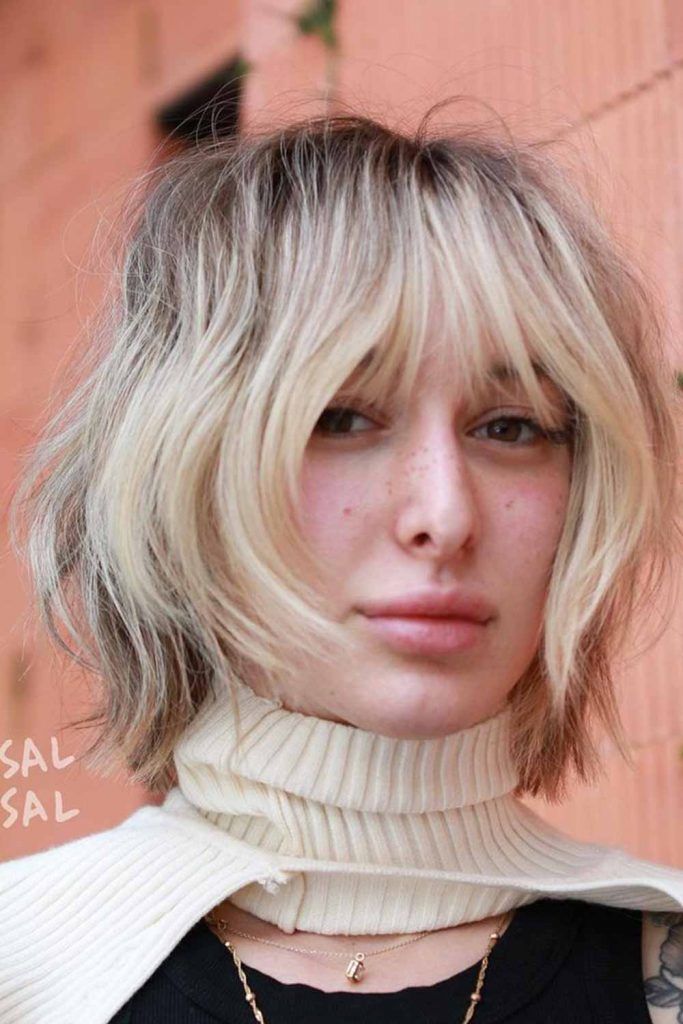 Credit photo: instagram.com/salsalhair via Instagram
Who wouldn't like to attract adoring glances no matter the location, right? We think that such a blunt, choppy bob with a blonde balayage to it can grant you the wish!
Textured Metallic Mauve Lob With Beachy Waves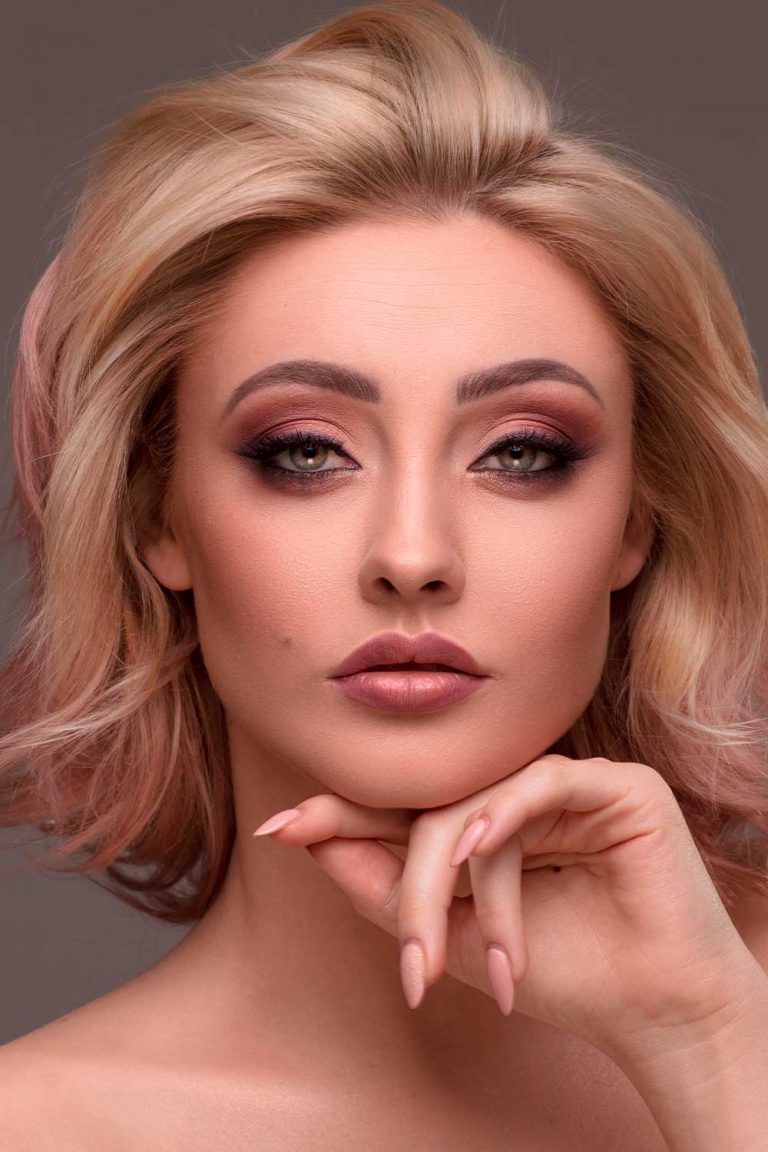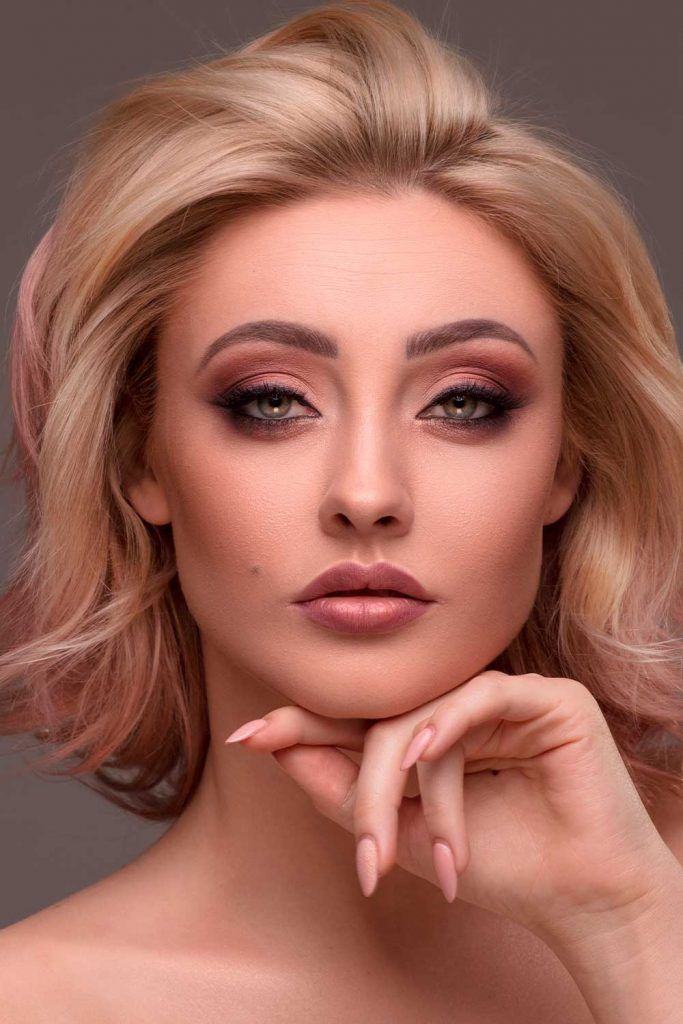 These days there are so many colorful trends changing each other at the speed of light that it is easy to lose track of all of them. If you wish for something vibrant and stylish to experiment with, we say that metallic mauve on a textured choppy bob is surely worth the attention.
The bob haircut has many faces. And it just so happens that each of them, notably choppy one, is always on the top of the beauty charts. Since there's a choppy version for all hair types, images, and ages, what are you waiting for? Choppy layers on your short haircut are enough to change your look for the better: and today's ideas are living proofs.
REFERENCES: