Hairstyles for medium length hair look especially flattering when they are wavy, and a beach wavy hairstyle is one of the trendiest options this season. Read on to learn several tricks that can help you to achieve the most fabulous wavy hair look.
How To Get The Perfect Beach Wavy Hairstyles For Medium Length Hair
Do you find yourself wondering how to get beach waves? All over social media, we see women with sexy, perfect waves, and we ask ourselves how much they paid to get those gorgeous wavy tresses. Believe it or not, beach waves are one of the most sought out hairstyles for medium length hair.
The secret to luxurious beach waves is the technique of getting them. All you need is a few minutes, your hair dryer and a curling wand. And if you are a more visual learner, you can always search for a beach waves hair tutorial online. However, we are going to give you a quick guide as to how to get beachy waves without going to the salon.
There are several ways to get beach waves including using sea salt spray and scrunching your naturally wavy tresses, blow-drying and curling your hair, or simply getting the right haircut. Read on for our handy guide on how to get sexy beach waves at home.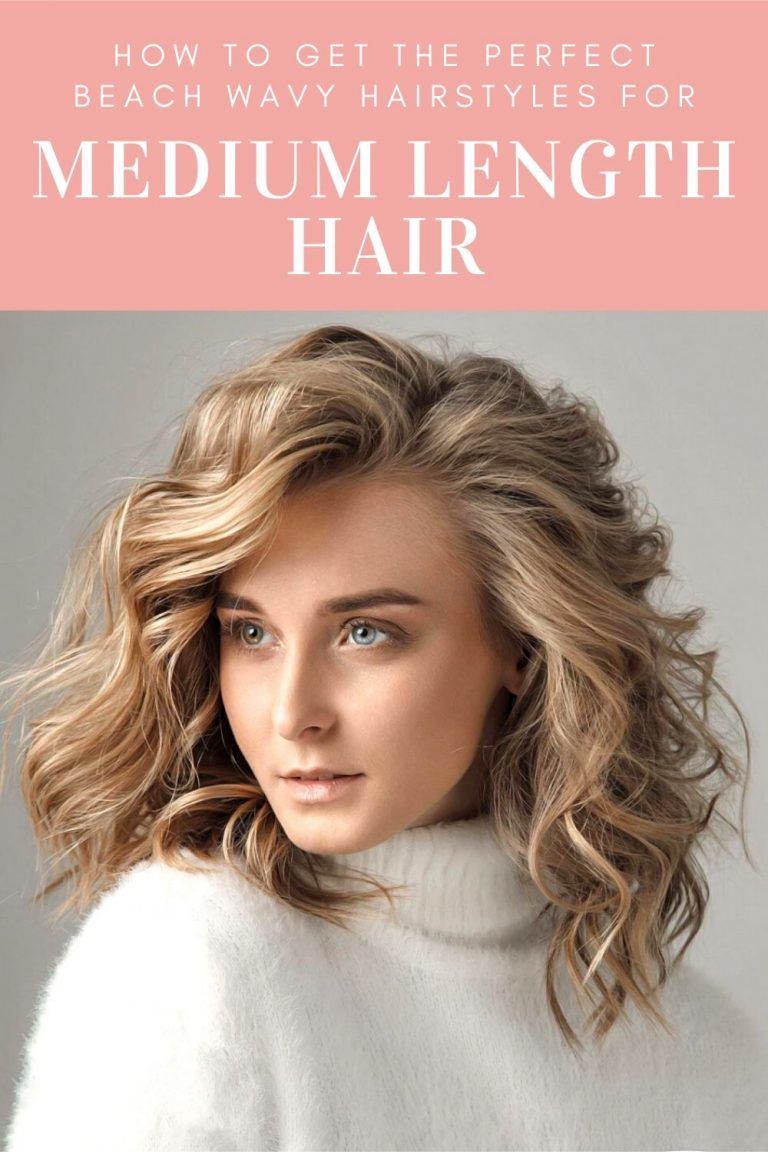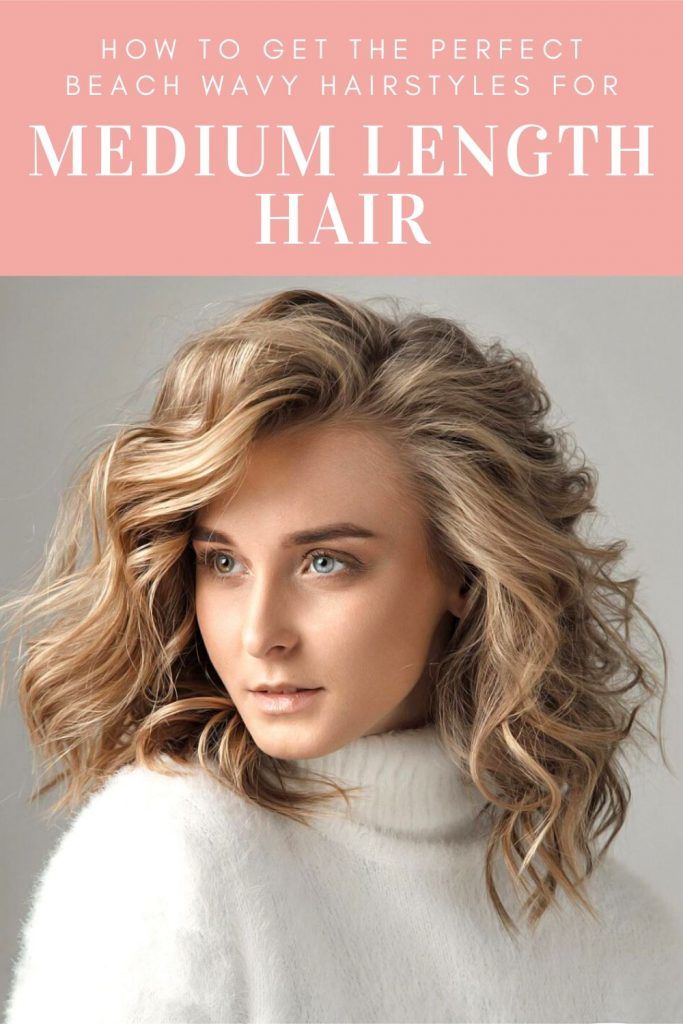 Prep Your Hair
Obviously, the first step to glamorous beach waves is to prep your hair. The same is true for all hairstyles for medium length hair. The first step, of course, is washing your hair. Then towel-dry it and comb it out with a wide-tooth comb.
How you prep your hair to hold the curl is crucial. If your hair is naturally straight, flip your head upside down. Next, spray the just shampooed roots with either texturizing or volumizing spray, massaging it in as you go to create texture and volume. Always make sure to use the best hair products for natural waves.
Those with naturally curly tresses should apply straightening balm to tone down the curls a bit. If you don't want to take out too much of the curl, you can instead use heat protectant spray to protect your hair from damage.
If your hair does not hold curls well, you can skip the above step and proceed with whichever method you choose. The easiest way to get beach waves is to spray on sea salt spray or beach wave spray and scrunch your hair and allow it to dry naturally or scrunch it while blow-drying. Of course, this works best for those with naturally wavy or curly hair. Following are some of the other methods to get beach waves.
Way 1 – Braiding
Of course, if you don't want to damage your hair by blow-drying and curling it, there are ways to get beach waves no heat. Excessive blow-drying and curling or straightening your hair can damage the cuticles and dry out your hair. Braids have been one of the most popular ways for women to curl their hair for centuries.
One of the easiest ways how to get waves overnight with braids is to braid your hair while damp. You can simply dampen your hair while taking a shower or mist it thoroughly with a spray bottle of water or sea salt spray and water.
Here's one of the easiest hairstyles for medium length hair. Separate your hair into about four to eight braids, depending on how thick your hair is and what size of waves you want. The bigger the braid, the looser the waves. Leave the braids on your hair overnight, or until dry. Remove them and spritz on a little sea salt spray and then tousle your hair. You can try out different braid styles such as Dutch braids, box braids, Fishtail braids or French braids to get different styles of beach waves.
Way 2 – Twisted Into Buns
Twisted bun hairstyles for medium length hair are another way how to get wavy hair without heat fast. Wash and towel dry your hair or mist your dry hair, spritz it with sea salt spray then twist it into at least 4 buns depending on the length and fullness of your hair. Place at least two of the buns at the nape of your neck and then the others at the top of your head. Use U-shaped bobby pins to hold them in place. For those with thinner tresses, you can spray volumizing spray to your roots before doing the buns. If you want smaller, tighter waves, do multiple buns in your hair as opposed to just two to four. You will love this fun and easy way to do beach waves for straight hair.
Way 3 – Use A Curling Wand
Want to know how to get loose waves with a curling iron? It's easier than you think! Simply take one to two inch sections of your hair and wrap them around a curling wand. The size of the curling wand depends on the type of waves you want. The thicker the wand, the looser the waves.
For a windswept look, alternate the direction of each curl, curling some away from your face and some towards it. Hint: for a flattering, face-framing look, curl the sections close to your face rather than away from your face.
If you want a sexy, tousled look, twist each section of your hair as you curl it. Or if you prefer natural-looking waves, do not curl the bottom one inch of your hair.
Following these steps is a surefire way how to curl loose waves with a curling iron.
Way 4 – Do A Ponytail
If you are looking for a way to get easy and perfect summer beachy waves, all you need to do is gather your hair into a very high ponytail and curl one to two inch sections with a curling wand. Start at the top of the ponytail and work your way to the bottom. Repeat until all of your hair has been curled before removing the elastic. Again, for more natural waves, leave out the bottom inch of your hair when curling.
Next, we will tell you how to get beach waves with flat iron medium hair.
Way 5 – Use A Flat Iron
If you don't have a curling iron, or prefer to do so, you can use your flat iron for beach waves with flat iron medium hair. Twist your hair into 1 to 2 inch sections and run over each twist with your straightener. Make sure you twist it as tight as you can. Finally, unwrap the twists, tousle the waves and spritz it with medium hold hairspray. You will love your luxurious beach waves with flat iron twist.
Wavy Textured Hairstyles For Medium Length Hair
Beach wavy hair is so gorgeous. Gone are the days of straight, limp easy hairstyles for your hair. Curly tresses are making a huge comeback, and beach waves are taking the world by storm.
As you've seen earlier, beach waves are so easy to do, so who wouldn't want to rock this hip and totally sassy hairstyle? Waves add a ton of texture, movement, and depth to your hair and can do wonders for both thick and thin hair. Check out some of the trendiest looks for beach wave hairstyles for medium length hair.
Centre Parted Lob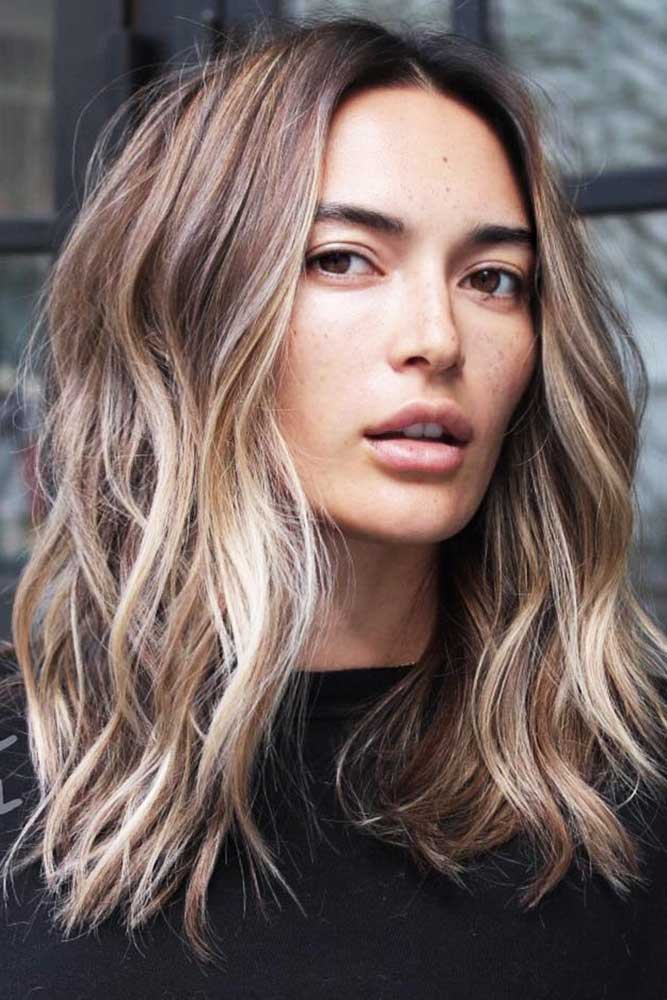 Credit photo: instagram.com/salsalhair
Lob hairstyles are perfect for medium wavy hair. A lob is simply a longer bob hairstyle. As such, you will still be able to pull up your hair into a short ponytail, updo or cute half updo. And you can still wear it down without your curls looking dull due to too much length and weight on your hair.
Part your hair in the center while damp and then style as desired. Beach waves look stunning with a blonde and light brown balayage fade like the one shown here.
Side Part Shoulder Length Wavy Hair Style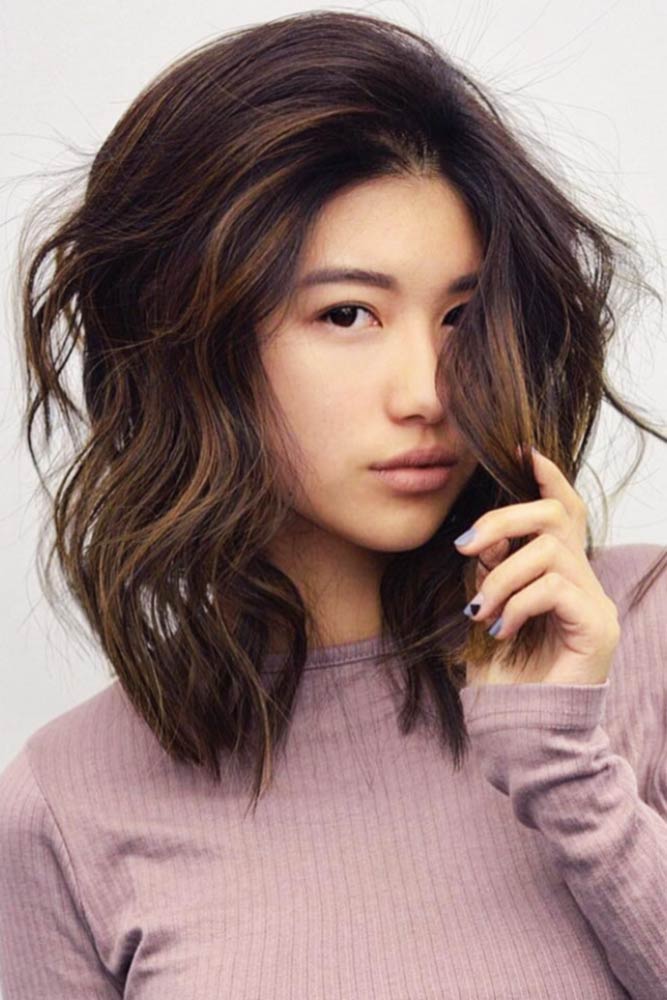 Credit photo: instagram.com/cutyourhair
Another great wavy hairstyle for medium hair is this pretty side part hairstyle. A side part is a great way to add volume to thinning hair. Our hair tends to naturally part to one side or the other, so you should try to go with your natural part. It is much easier to part your hair when wet. So, if you are not washing your hair, give it a good spritz before parting. Then use your fingers to tousle your beach waves in a sexy, bed-head style. If you really want to add texture, try some caramel brown highlights on a chocolate brown base. And don't forget to ask for layers as they add a ton of volume to your hair.
Deep Side Part Shoulder Length Wavy Hair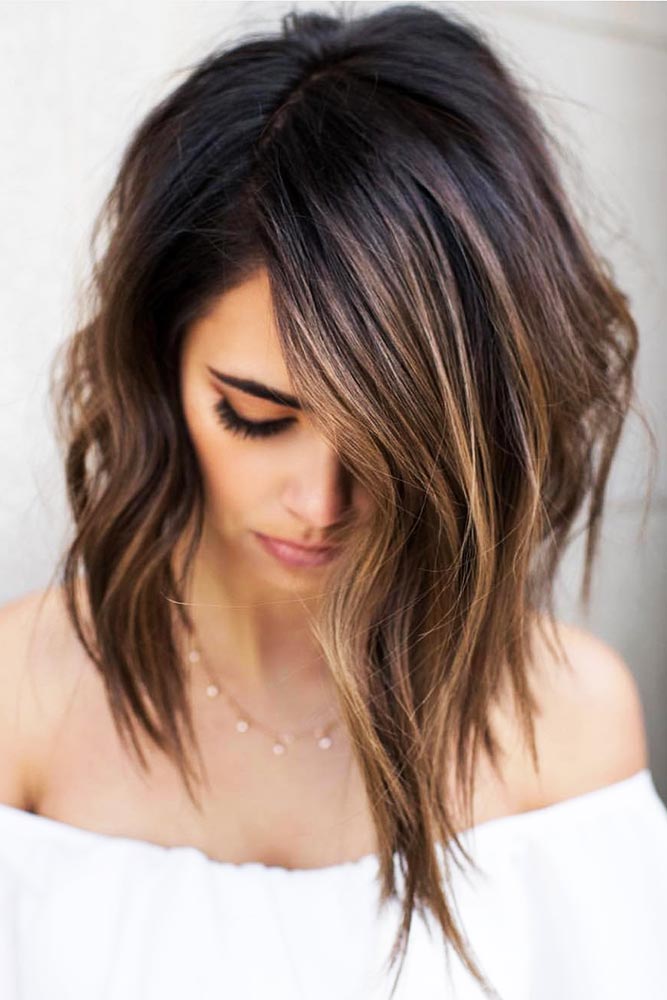 Credit photo: instagram.com/mikaatbhc
If you are going for a super sexy look, try a deep side part medium hairstyle like the one pictured here. A deep part will not only add more volume to your hair, but it will allow it to seductively fall over your eyes. Add some dark and light ash brown highlights to your dark brunette hair to give it a multi-dimensional look.
Deep Side Part With Some Height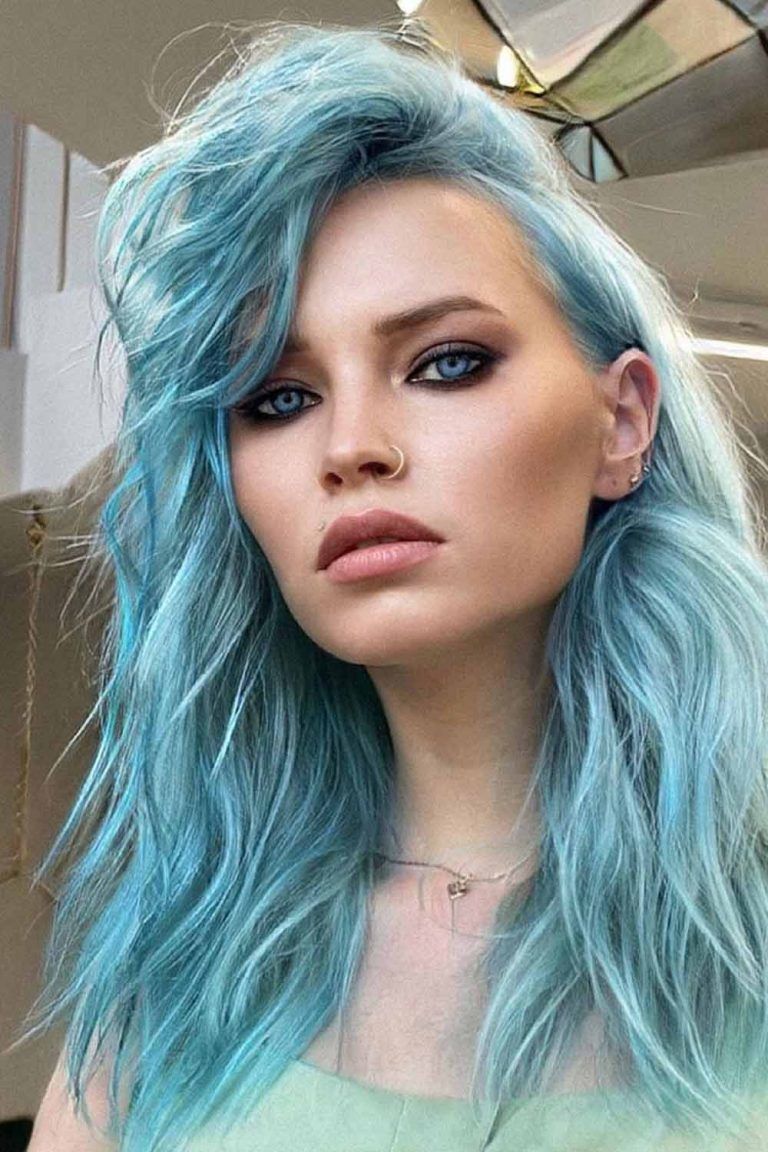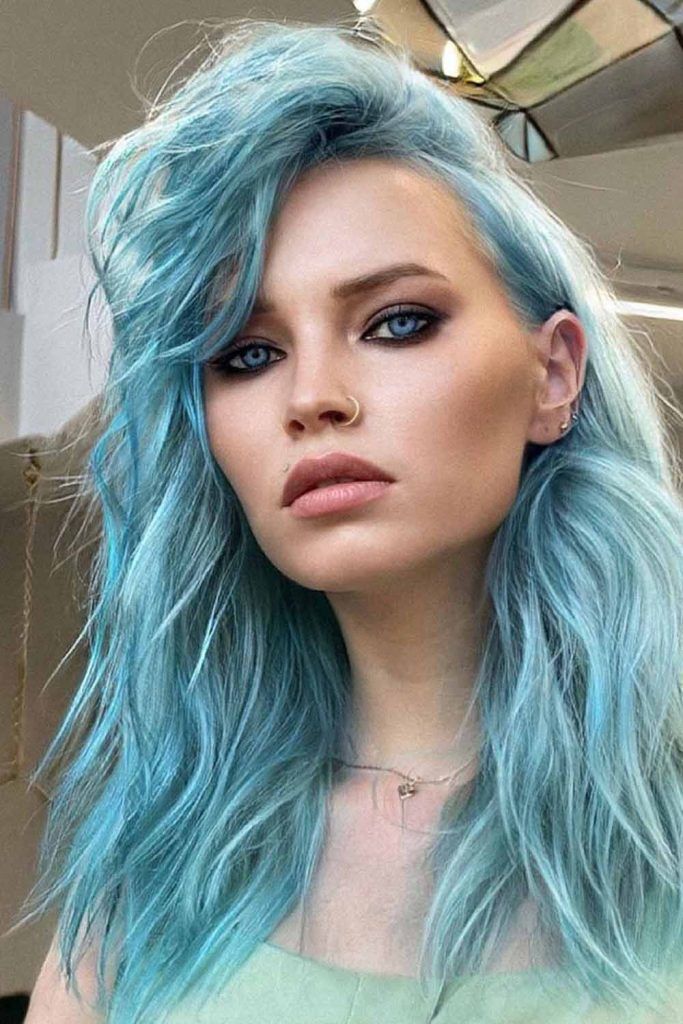 Credit photo: instagram.com/julia.vorontsova.blond.expert
Another great look for a deep part is this deep side parted hair with added height. Added volume will make your thin, or fine hair look much fuller. As well, such hairstyles for medium length hair are very flattering. While not quite as high as the hairstyles of the 1980s, parted hair with volume becomes very popular again.
Simply do a deep side part and then tease it from the roots to give it more volume. Make sure to use volumizing spray to give it that added oomph. A teased deep side part looks especially pretty on hair that has a lot of texture. The shades in this pic are the perfect contrast between warm and cool shades. Style your waves in a casual messy way for a fun and flirty look.
Beach Wavy Medium Hair With Choppy Bangs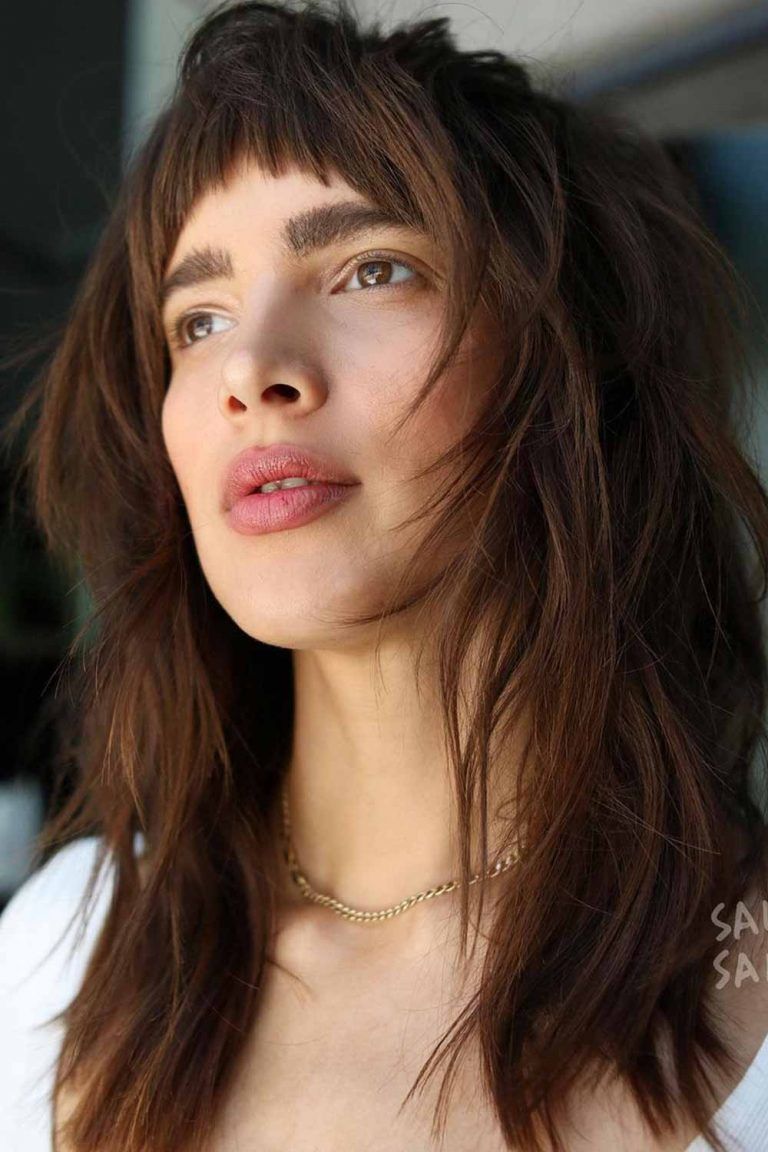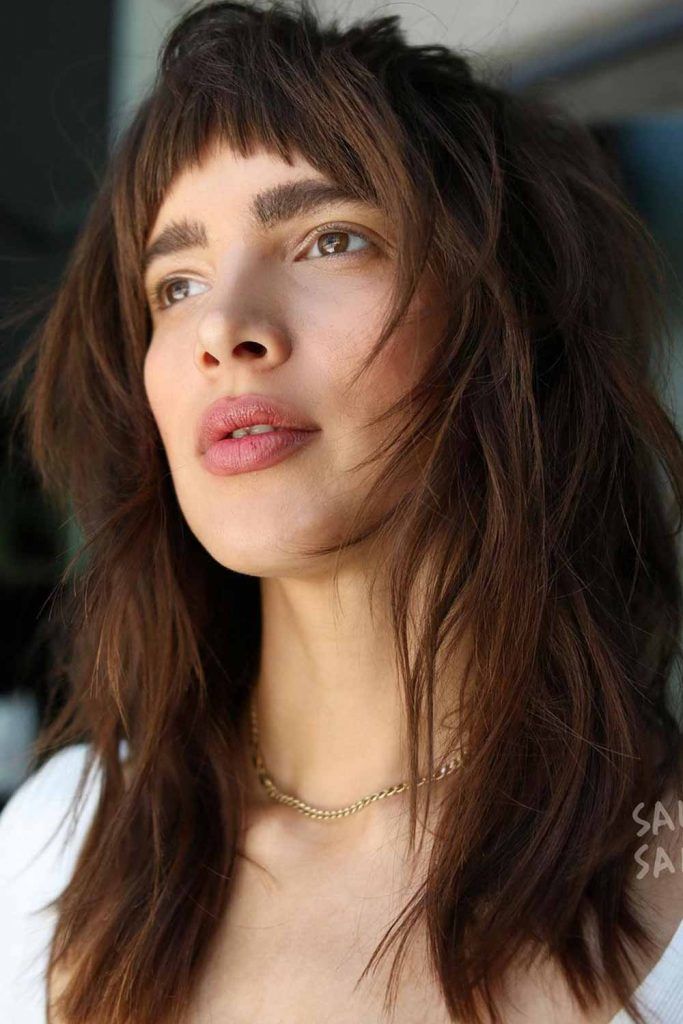 Credit photo: instagram.com/salsalhair
Choppy bangs are very popular right now. A fringe is making a huge comeback and is a perfect choice if you want a look that is demure and mysterious. This long layered lob with choppy bangs is a very hip hairstyle for beach wavy medium hair. Ask for long layers to add volume to your wavy tresses.
Gray hair is all the rage with women of all ages. And what could be prettier than this silvery blend of medium and light gray hair for a truly multi-tonal look?
Half Updo Shoulder Length Wavy Hair Style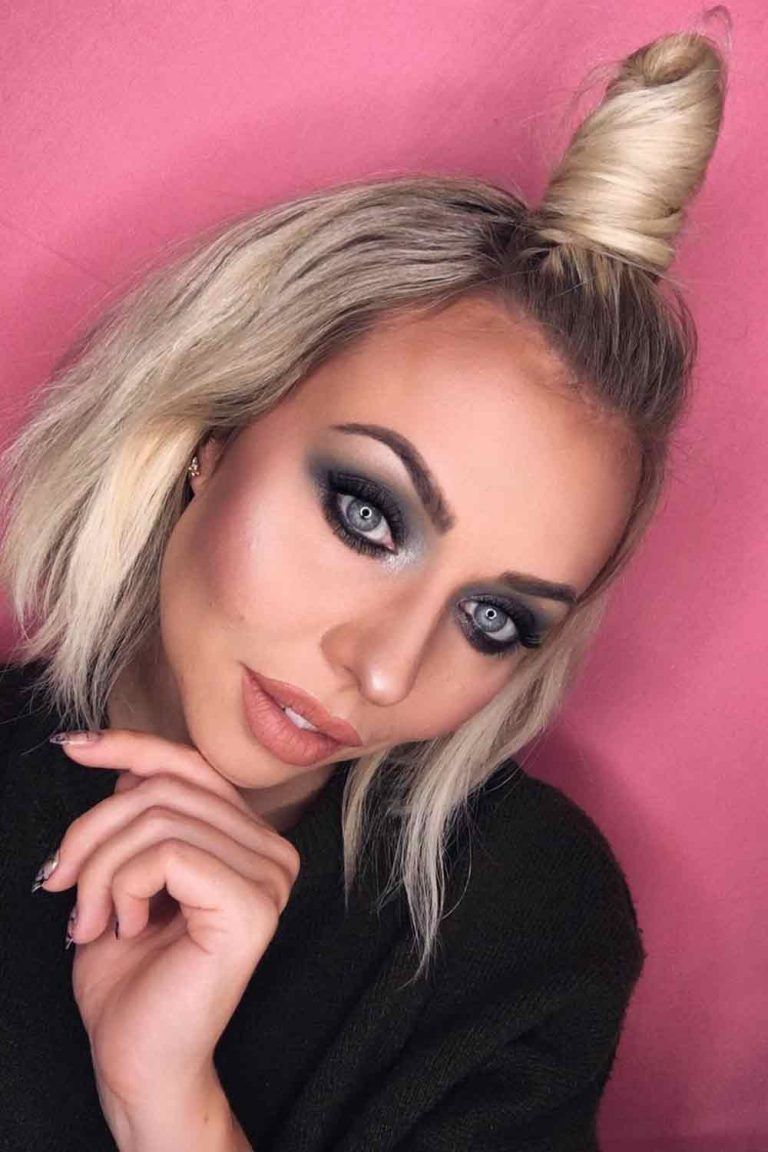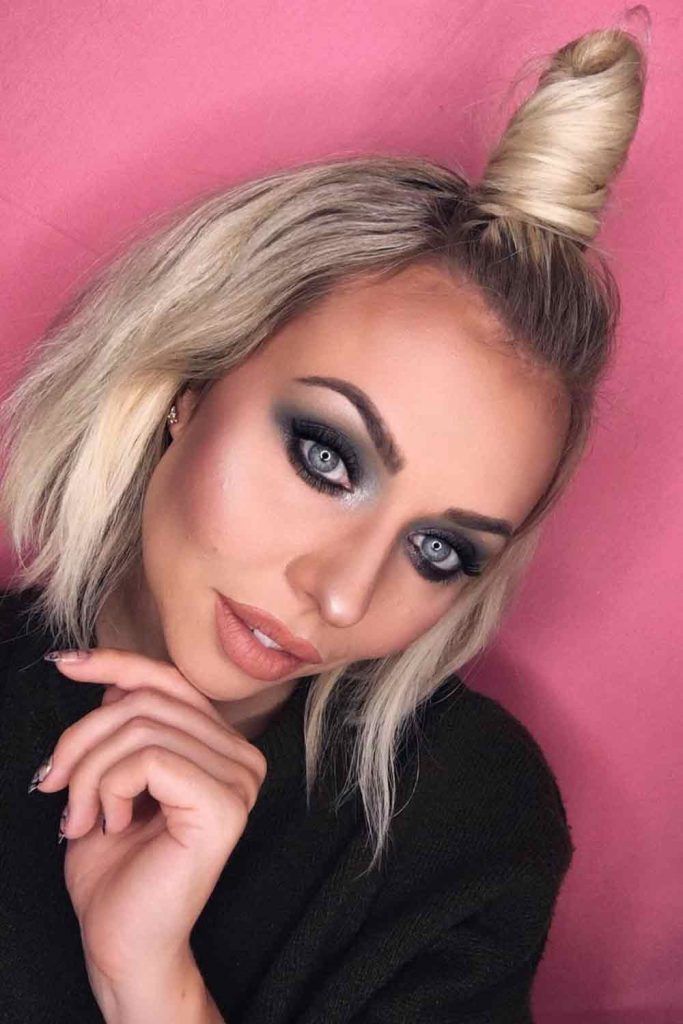 Credit photo: instagram.com/alicia_wunderbar
A fun and trendy hairstyle for medium hair is the half updo. There are so many ways you can style your hair in a half updo, from buns to braids to top knots to chignons. And they are a great way to get some of your hair off your face as well as add volume and texture.
This pretty half updo has a ton of depth and dimension thanks to the stunning balayage blend of dark blonde, ash blonde, and light blonde hues. Blow out your beach waves for a relaxed vibe that shows you are ready for anything that comes your way.
Braided Style Shoulder Length Wavy Hair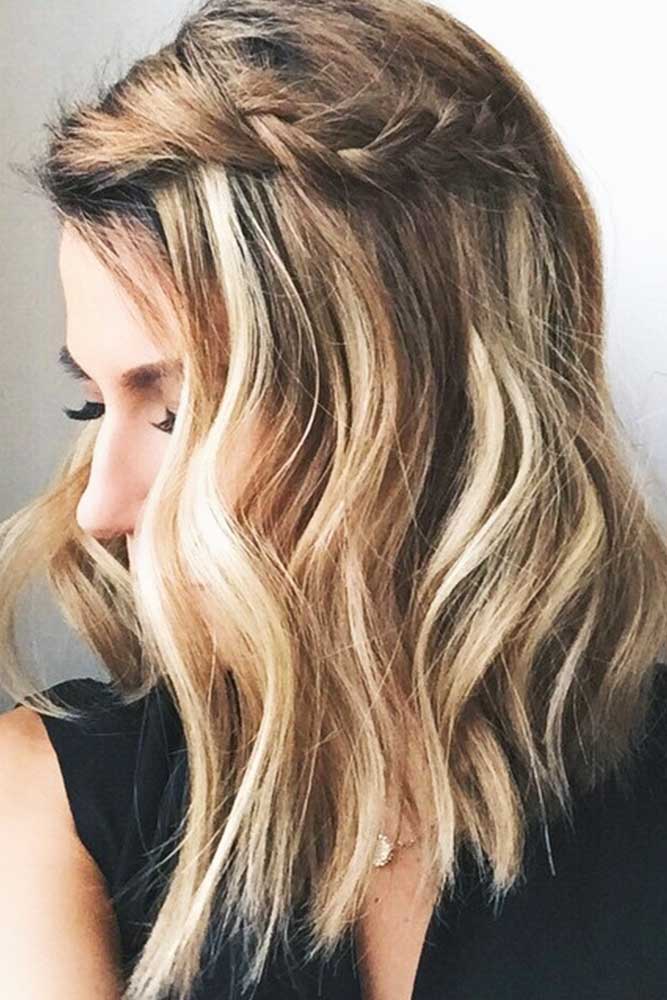 Credit photo: instagram.com/hellofashionblog
Braids are also a great way to style almost any length of hair unless it is very short. This braided medium hairstyle is very boho chic and stylish at once. Start at your crown and do a side or crown braid.
There are so many pretty braided hairstyles to choose from including a waterfall braid, milkmaid braids, Dutch braids and many more. Braids are a great way to showcase highlighted or multi-colored hair, such as this brown and blonde balayage on medium hair. Mid-length beach waves look stunning when adorned with a braid, whether intricate or casual.
Hairstyles For Shoulder Length Wavy Hair
Credit photo: instagram.com/salsalhair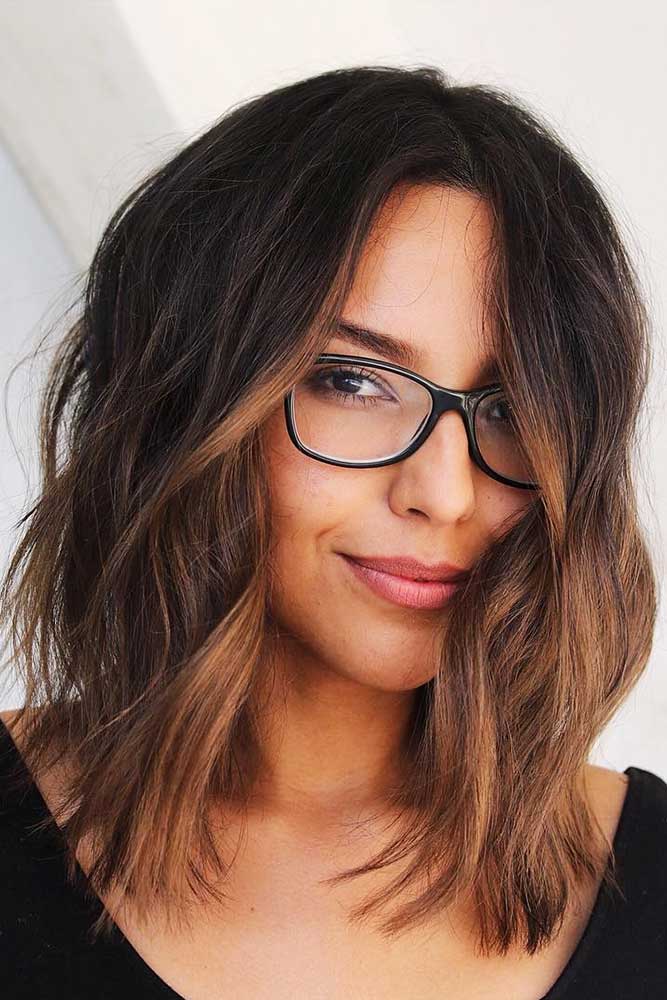 After getting your gorgeous beach waves, you can turn this style into an elegant updo, as updos for medium length hair are quite trendy this season. Thus, you can easily enhance your look for some special occasion.
The Most Popular Wavy Hairstyles
Credit photo: instagram.com/Astaciachristenson_hair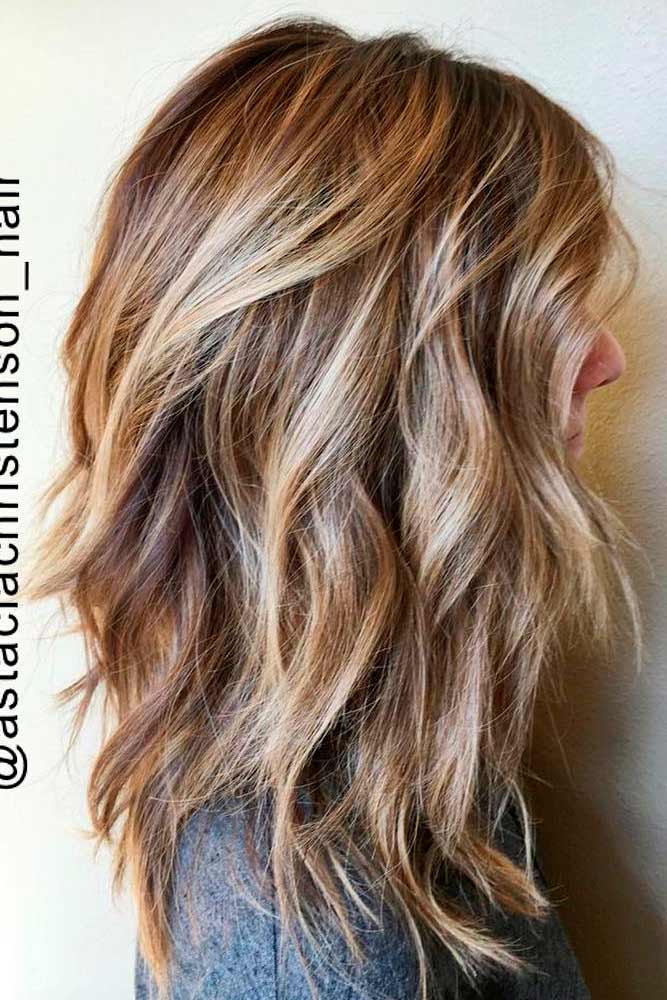 You can also get familiar with a curling iron, which is a very essential device both for medium length and long hairstyles. Mind that a larger curling iron will make looser rather than tighter waves, which is exactly what we are looking for.
Beachy Shoulder Length Wavy Hair Styles
Credit photo: instagram.com/Hairbykatchase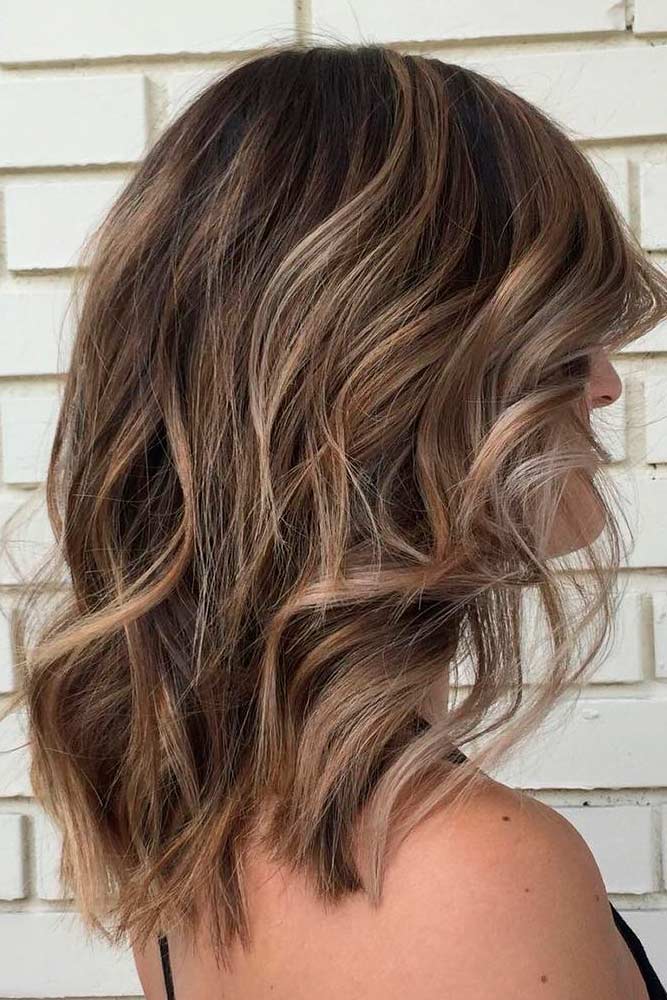 Credit photo: instagram.com/anchorman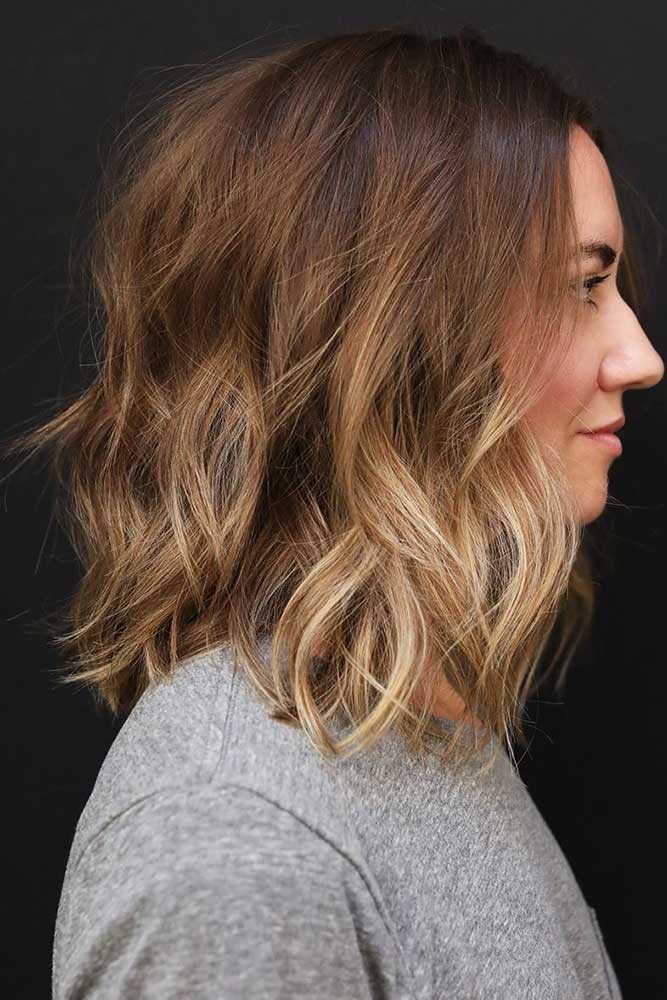 Also, do you know that it is possible to make a sea-salt hair spray at home and thus make sure that it contains no harmful ingredients? And it's not only about saving money, it's more about preventing any allergic reactions, especially if you are prone to them.
Trendy Beach Wavy Hairstyles
Credit photo: instagram.com/colored_by_ashley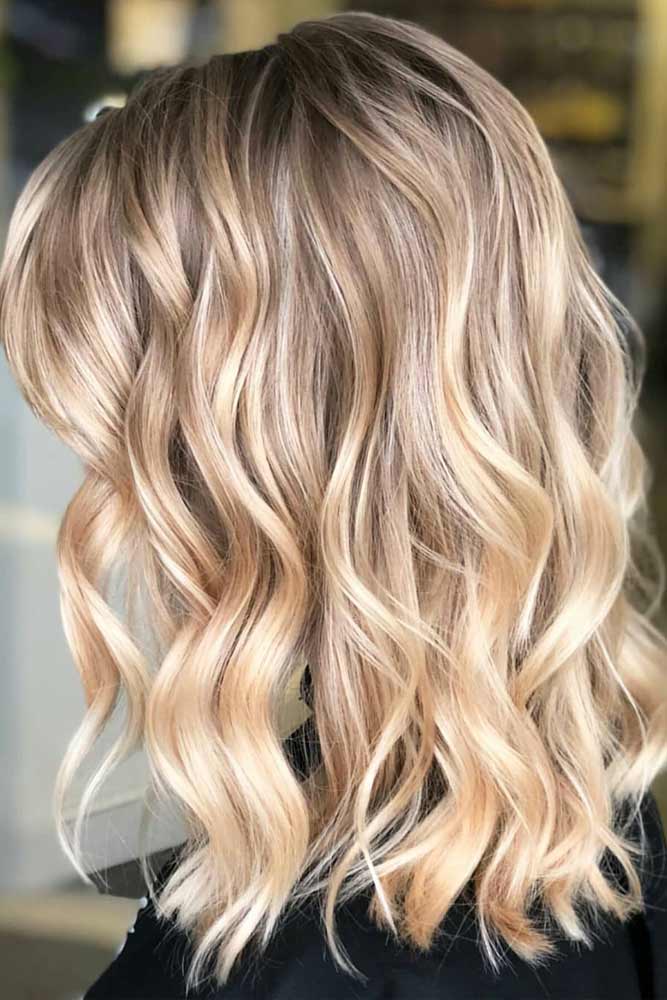 To make this spray, you'll need simple ingredients that can be found in any store or even already in your kitchen. Take Epsom salt, Aloe Vera gel, hot water, and Sea or Himalayan salt.
Shoulder Length Wavy Hair For Brunette Girls
Credit photo: instagram.com/salsalhair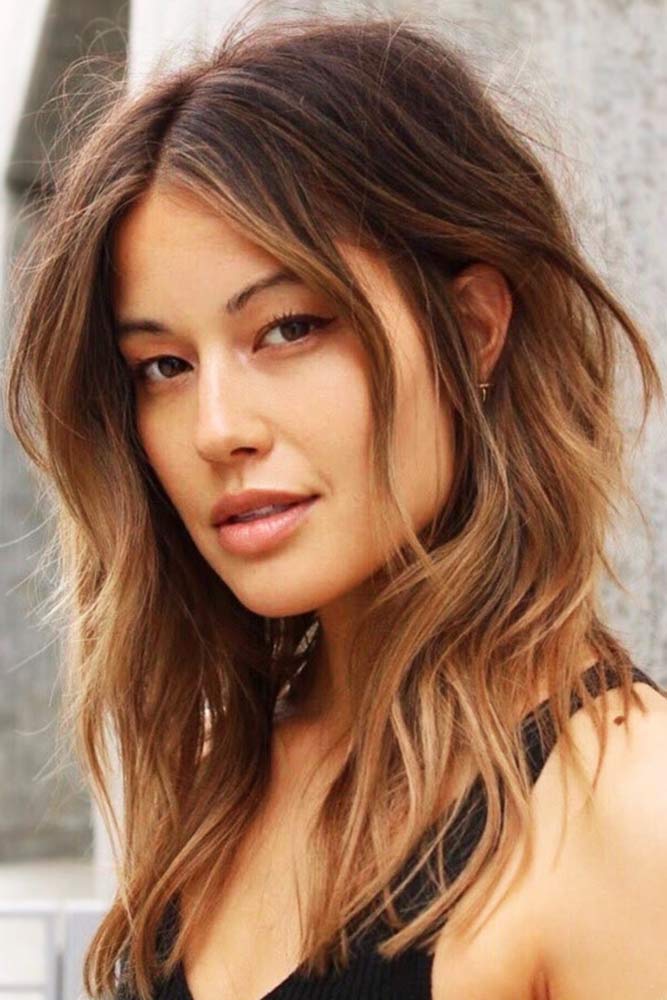 Credit photo: instagram.com/balayageombre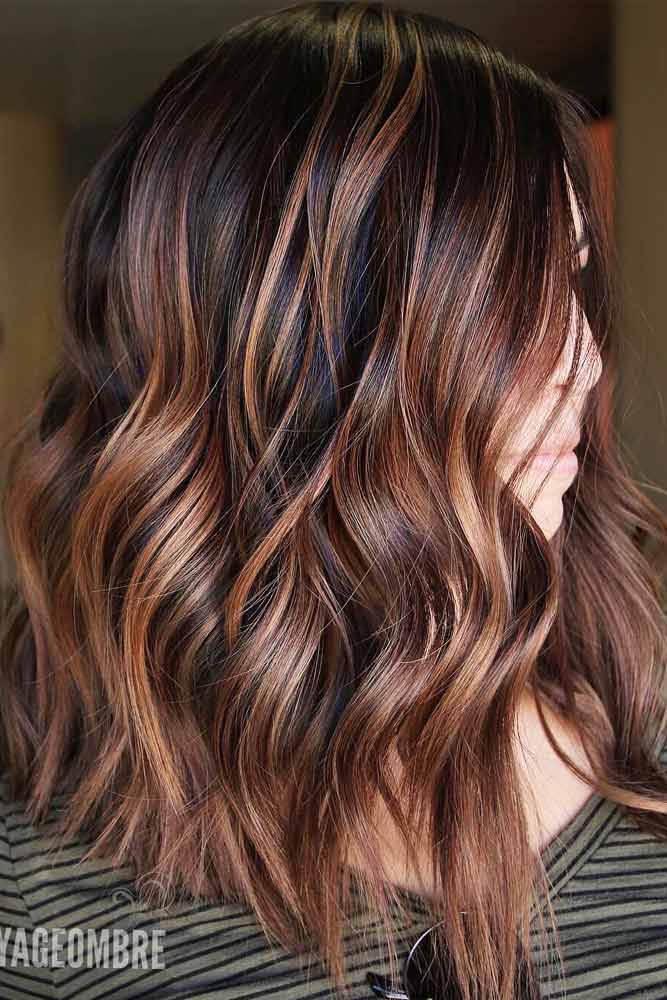 We know why you're thinking of making your own hairspray: nothing is more tempting than lively waves without any damage. Let's look at the waves from the brunette side, do you know how to take a fresh look at your brownish waves? Highlights will come in handy to add some more movement to your brown locks. They're a little damage, which is quite acceptable with your damage-free spray.
Fresh Ideas Of Hairstyles For Medium Length Hair
Credit photo: instagram.com/salsalhair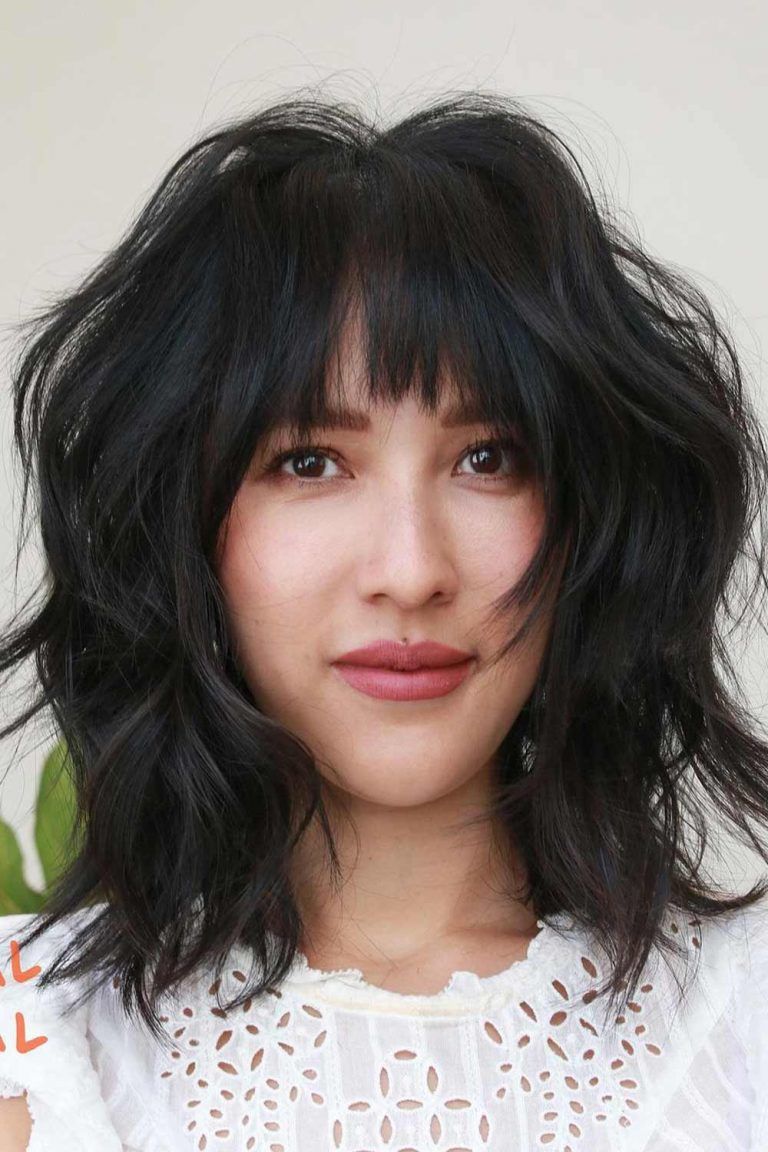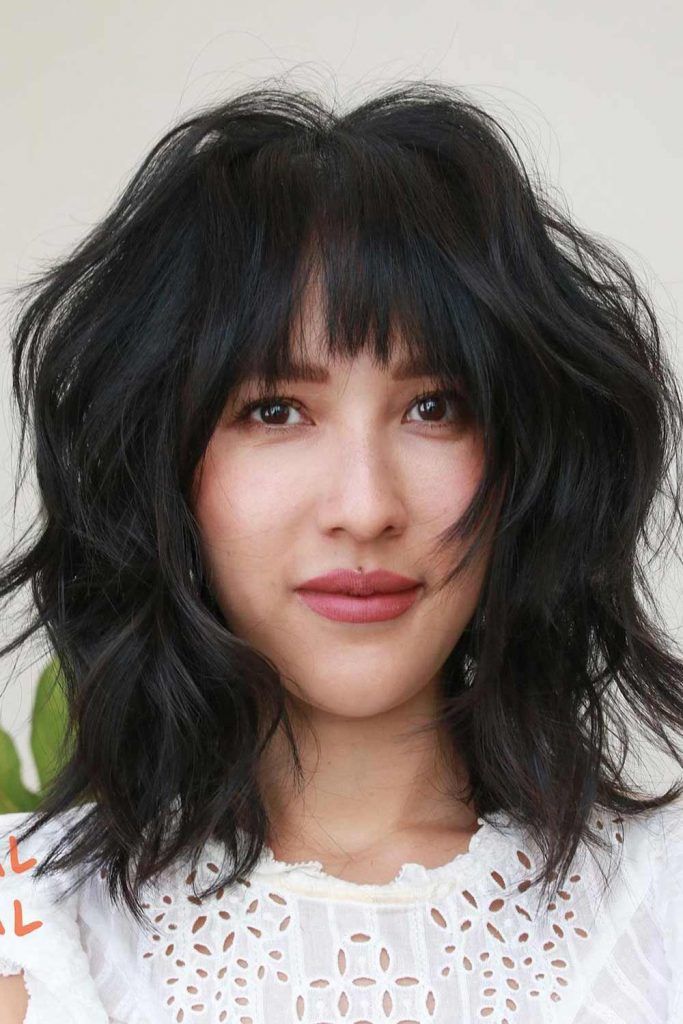 In order to update your look, you do not need to opt for some unique way of coloring your hair all the time. Sometimes trying to replicate your hair color the way it was during your childhood will be the best idea. Adding highlights suits perfectly for this purpose.
Perfect Beach Wavy Hairstyles For Medium Length Hair
Credit photo: instagram.com/createdbychloej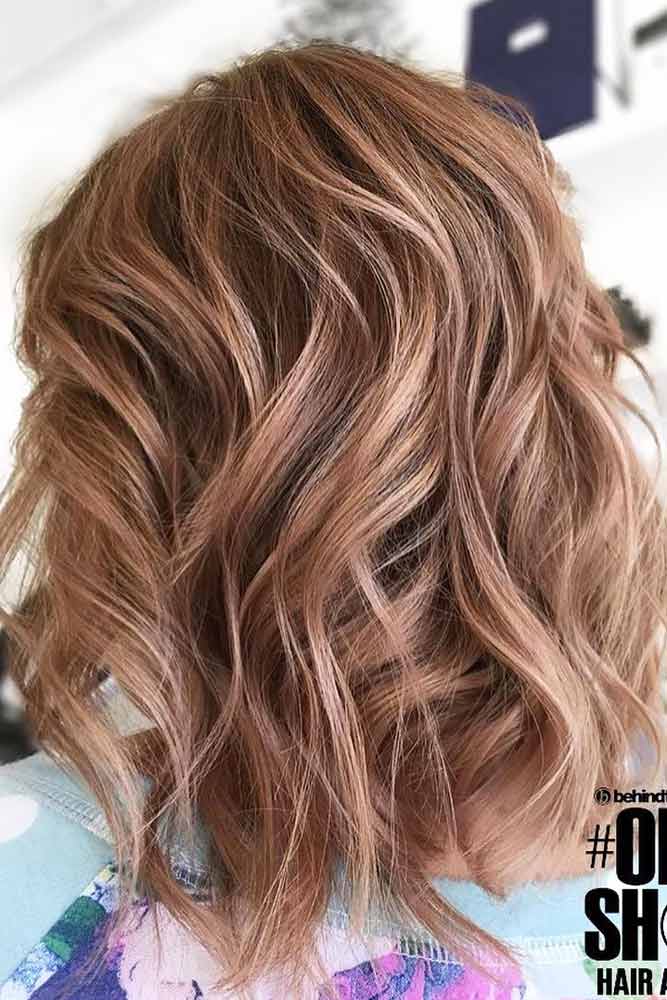 Credit photo: instagram.com/cutyourhair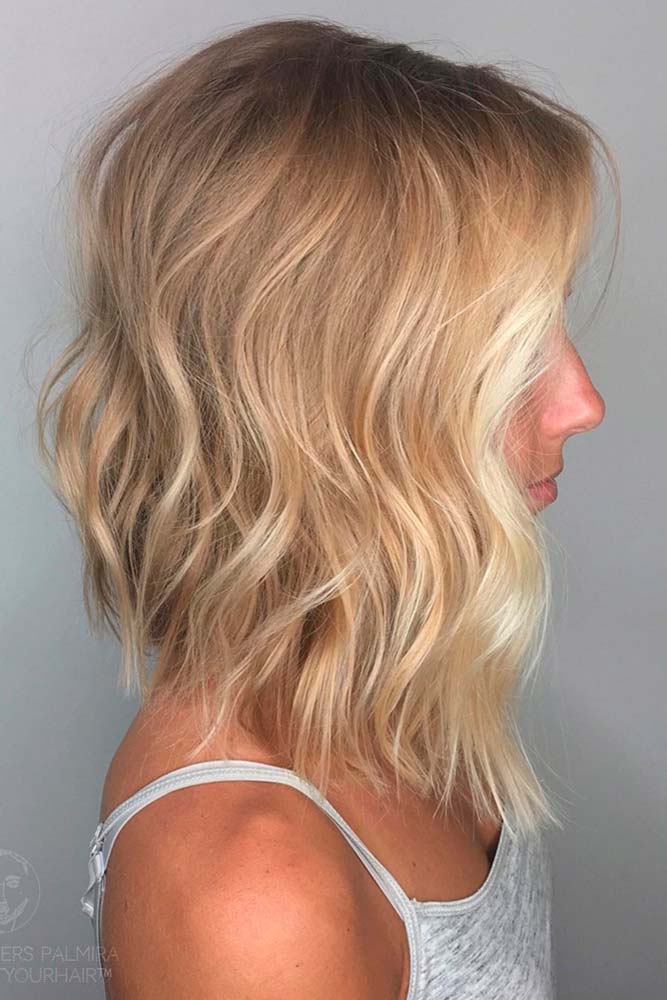 Perfect beach waves do not necessarily have to be of usual colors such as blonde, for example. Sometimes deep plum-colored medium strands look absolutely stunning when slightly waved.
Magic Blonde For Medium Length Hair
Credit photo: instagram.com/cutyourhair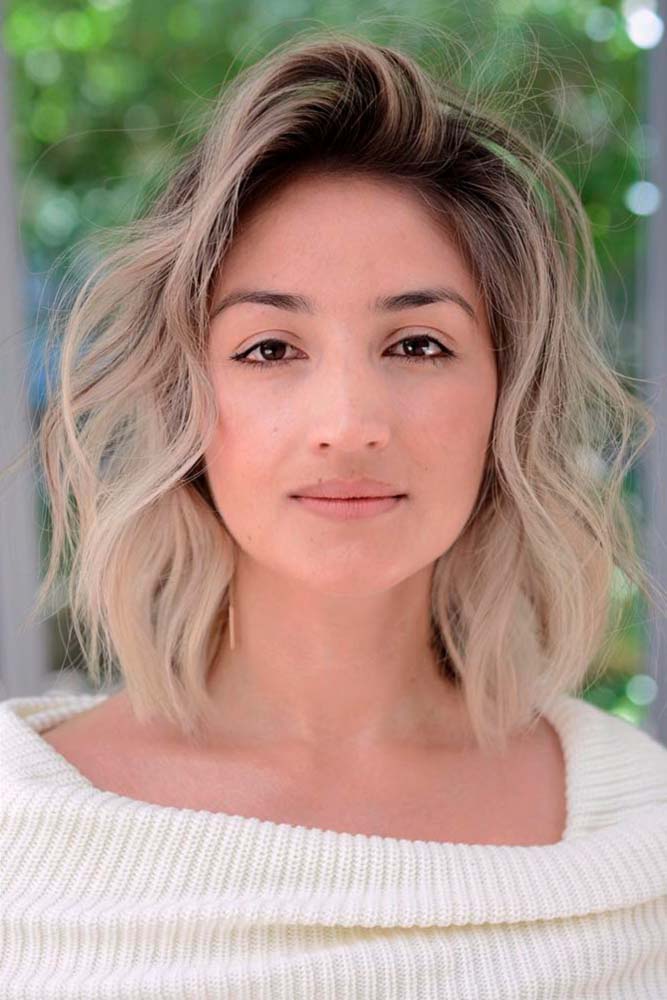 Credit photo: instagram.com/Hairbykaitlinjade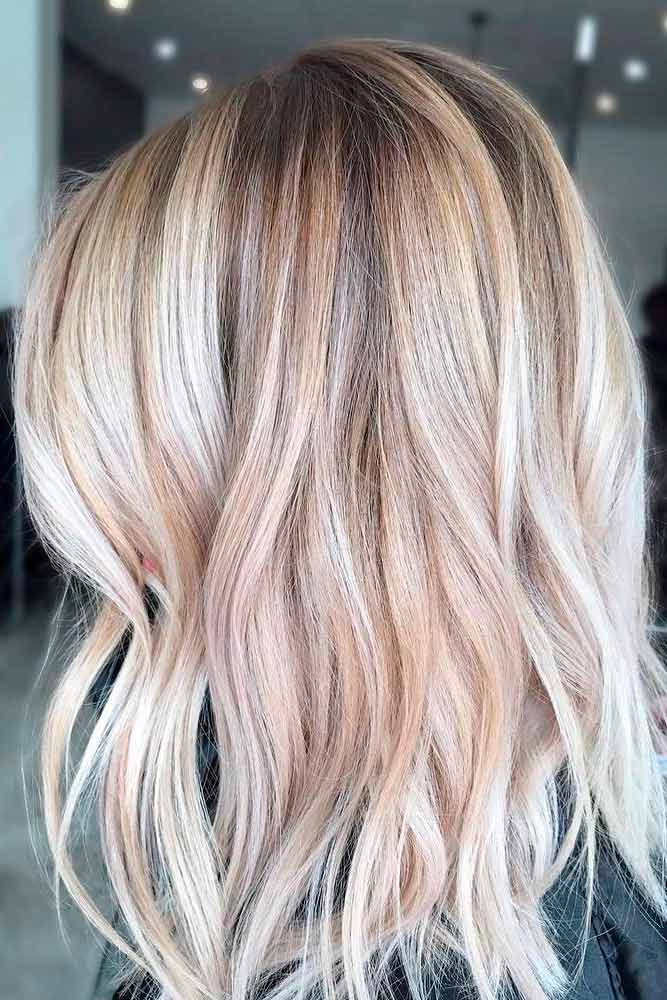 Ladies with blonde hair look majestic, that is a well-known fact. But to intensify the effect we would suggest you dye your medium-length locks grayish blonde with the accent of the outgrown roots.
Amazing Beach Wavy Hairstyles For Medium Length Hair
Credit photo: instagram.com/hairbymandielynn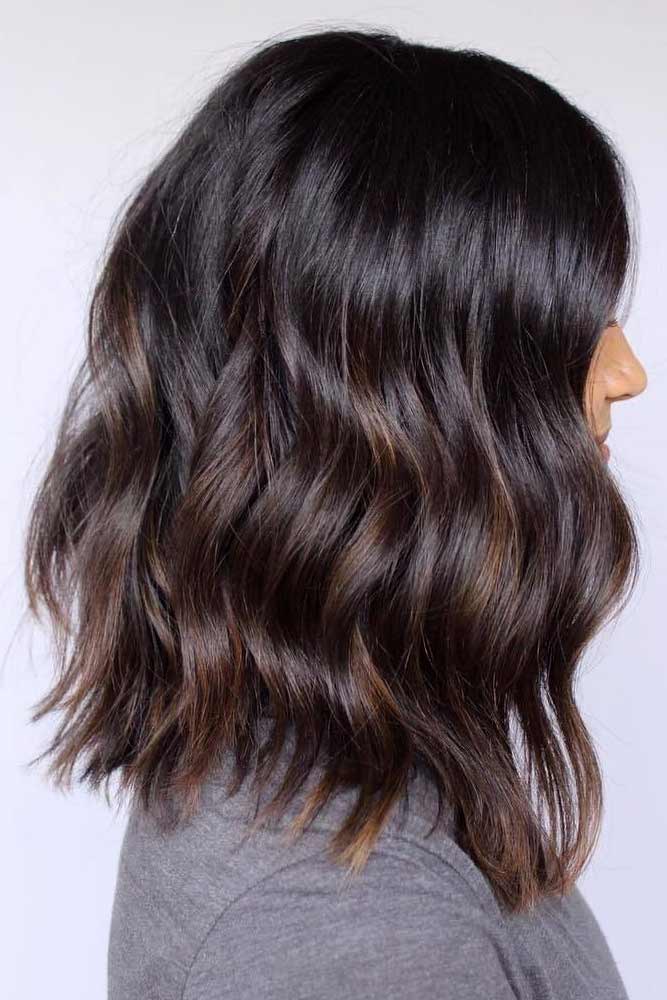 Beach waves look different on every hair type or color, and that's another reason why they will never go out of style. But these chocolate waved locks look so shiny that it is difficult not to give in and try to replicate this image.
Hairstyles For Medium Length Hair To Try
Credit photo: instagram.com/salsalhair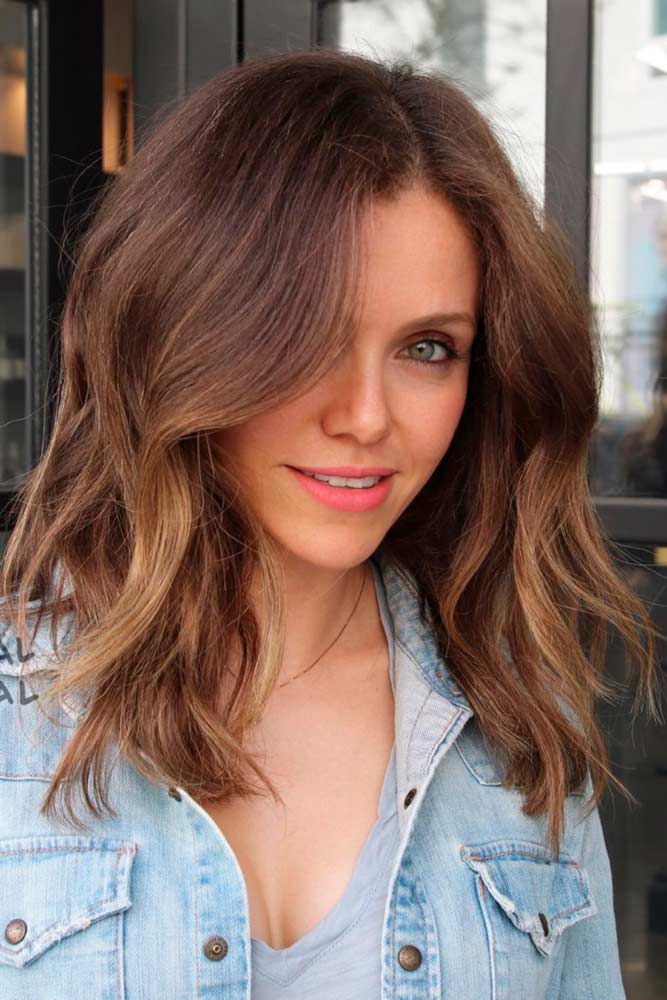 Credit photo: instagram.com/kellyfarias2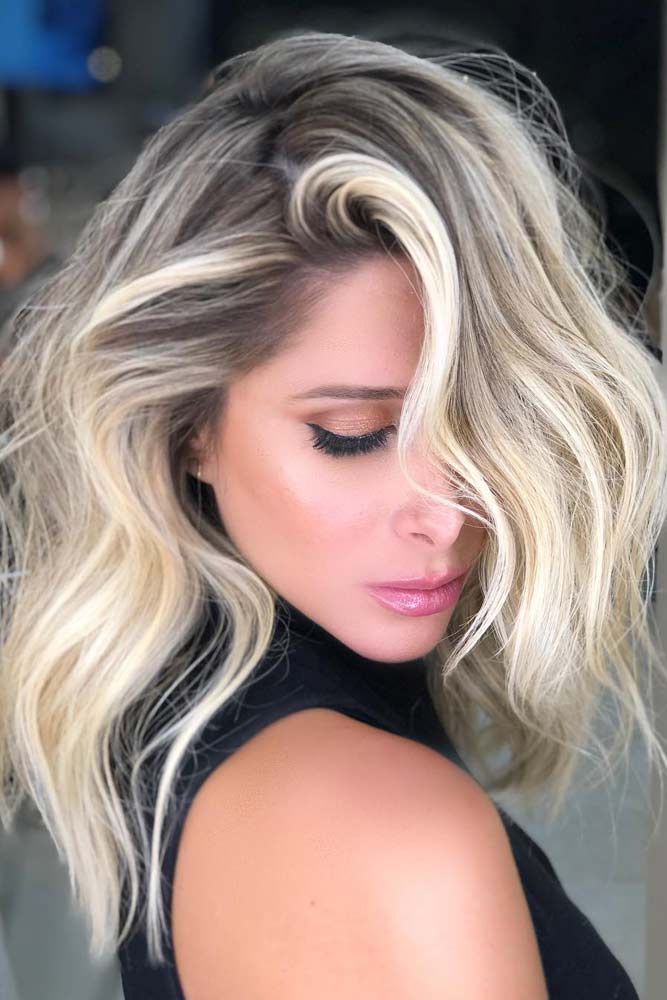 The lovers of messy 'dos know the real power of beach waves. Especially when combined with honey-colored hair. The softness and the richness of color are breath-taking!
Beach waves are the most sought-after hairstyle will all women, regardless of their hair type and texture. And, although they don't have length restrictions, it's true that they look especially stunning on medium hair. Besides giving a fantastic beachy feel and sense of freedom in the hair, this hairstyle also adds tons of volume and movement to the hair. Now that you've seen the hottest ways to pull off the trend, there's no way you'll run out of styling ideas this summer. All in all, beachy waves are off the charts for summer days!
FAQ: Hairstyles For Medium Length Hair
Which haircut is best for medium hair?
Here are some fresh and popular ideas for medium hairstyles for women:
Wavy lob with ends disconnected in a mess.
Choppy bob with highlights.
"Garbled" bob with highlights.
Homogeneous (one-length) medium cut with layers in a form of feathers.
Blonde bob, centered and disheveled.
Extra long bob with volume and mess.
How long is medium hair length?
A hair that is 5 to 10 centimeters long is considered medium-length hair (2 to 5 inches).
Does short hair make you look fatter?
Short hair is seen to be unsuitable for ladies with round face shapes, which is not always true. It's crucial to avoid adding volume to the sides.
How do you know if your hair is medium or long?
Actually, a strand test is the only way to tell if your hair is fine, medium, or rough. Run your fingers through a single hair. If you don't feel anything, it's probable that you have fine hair. It's medium if you can feel the hair. You can consider your hair as rough if you sense a strong, thick strand.
REFERENCES:
If you need inspo for your medium length, shoulder length, or somewhat longer hair looking at you, we rounded up the very best hairstyles here. Source