Know What To Expect From Side Swept Bangs
Nobody disputes that side swept bangs look gorgeous, but every woman who is fancy cutting them should bear in mind some things about these cuties. Cutting bangs is an important decision that you should weigh up properly. We don't want you to stay away from them! It's all about your awareness of their maintenance. Yes, they may steal your time in the mornings, add some hair duties to your styling schedule, but they're not that complicated. Plus, we always need to sacrifice something to get the desired. Wearing bangs is the key to the ageless and sexy look. And there are eight things for you to consider about your new look. Get bang-educated, discover some useful tips on styling your bangs and see how you can sport them!
8 THINGS TO CONSIDER Before You Got SIDE SWEPT BANG
Can I Get Bangs With My Curly Hair?
Source: _missbo via Instagram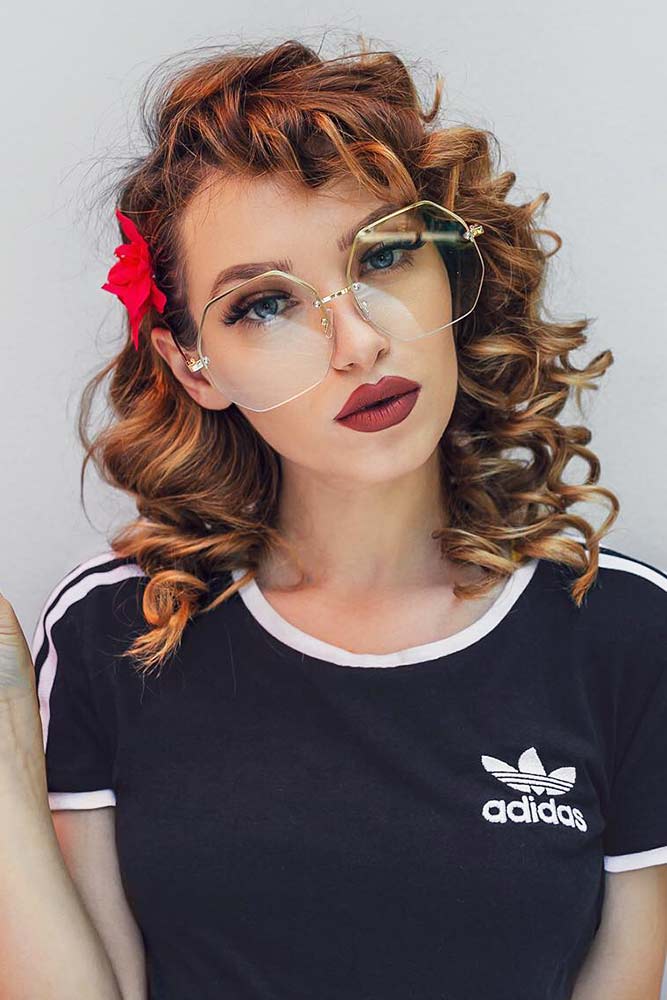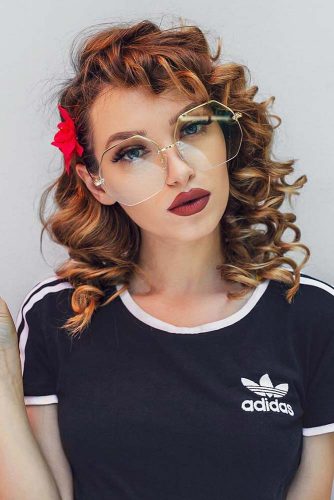 The first thing you should know is that nothing can stop you from getting bangs. So, yes, your curly hair is not an obstacle. But, keep in mind that you should ask your hairstylist for a dry cut, as curls tend to shrink up when they dry. Otherwise, you will end up crying about the improper length of your bangs and spend months trying to sort things out.
Keep Your Bangs Away From Damage
Source: ramireztransalon via Instagram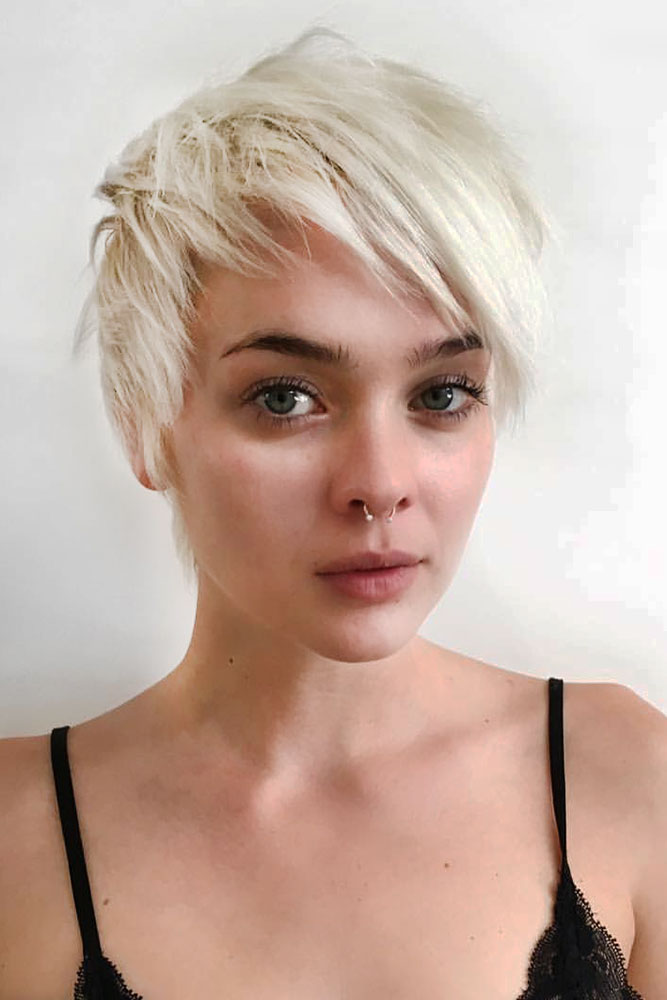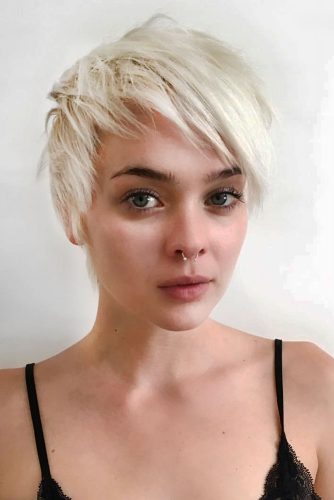 Your flat iron is not the best friend of bangs. Since you already have little amounts of your hair, it's better to avoid overheating. When bangs are fried, it's a disaster, especially when they're baby bangs or just short fringe, as you can't go shorter anymore. As for blow dry, it's OK to do that, but make sure that you set your dryer at low heat.
Let Your Hair Type Choose Your Bangs
Source: emilyandersonstyling via Instagram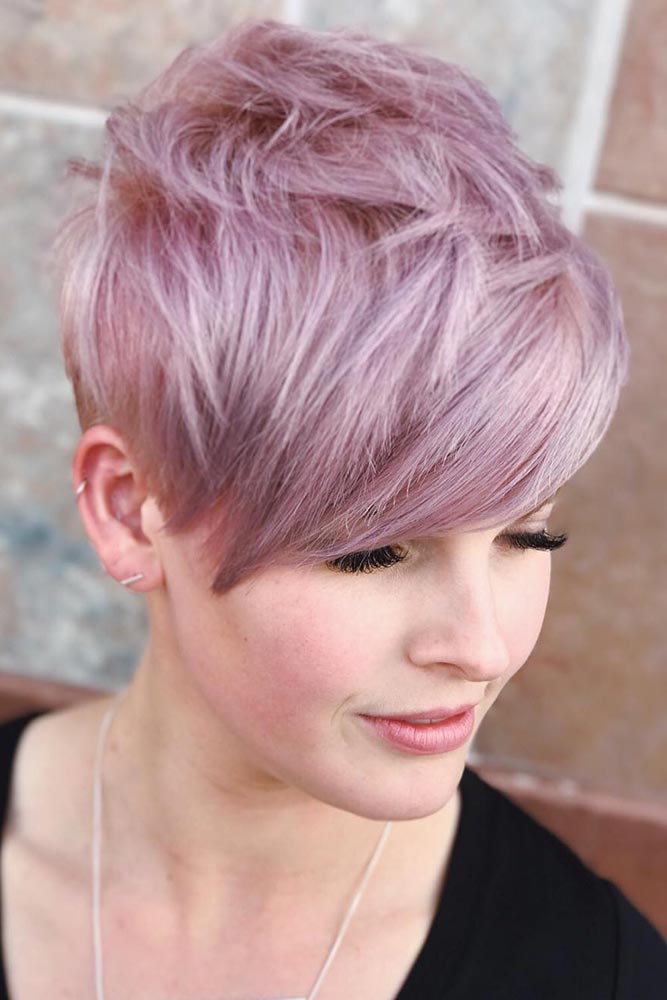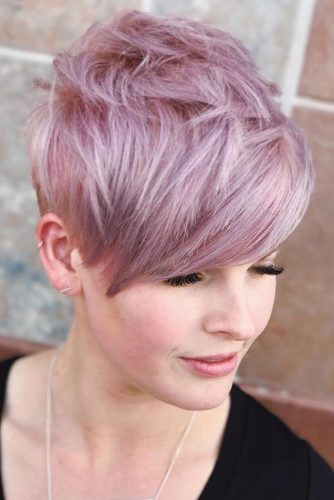 Knowing your hair type is crucial. Unfortunately, you can't have the bangs you like without asking your locks: your bangs should match your hair type. For example, to add some body to thin hair, modern hairstylists suggest opting for layered hair cuts like the one you see above. Girls with curly hair look ravishing with soft baby bangs, while thick hair needs something heavier and longer.
Every Day Is A New Styling Day
Source: jenschmierer via Instagram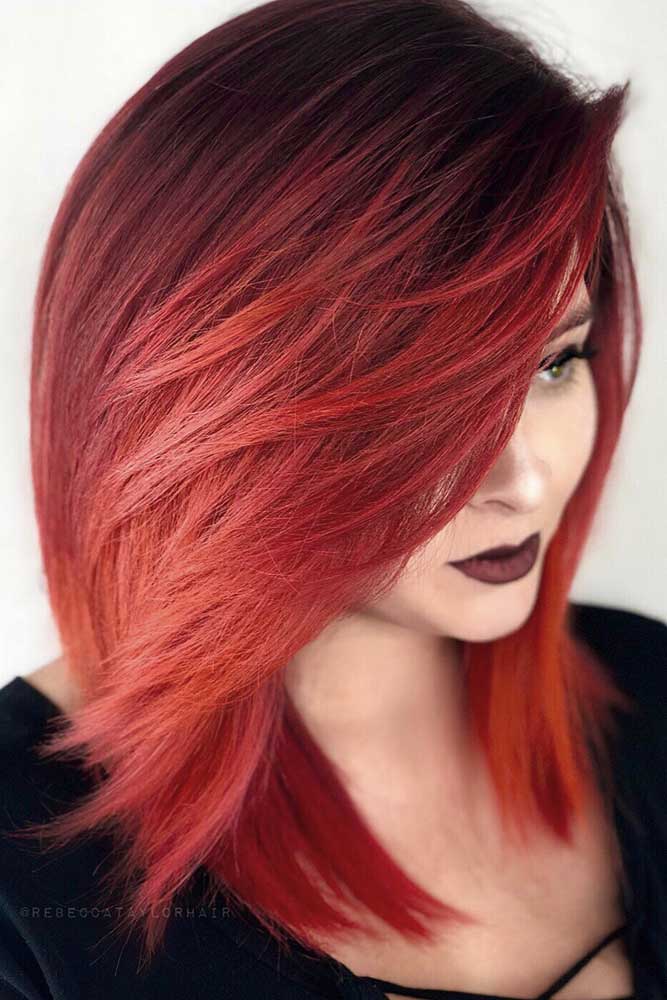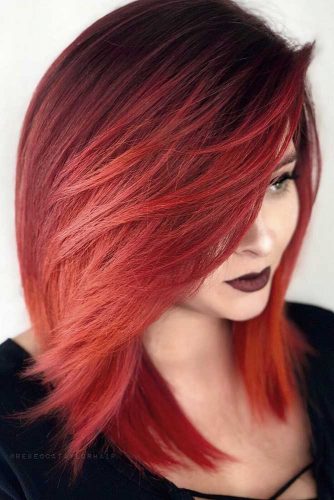 Your bangs are a new member of your family! You should be prepared that they won't ever make you forget about them. Styling your bangs will become an essential hair ritual that you will need to perform every single day to keep your look immaculate. You can't wake up and just brush your hair, bangs require styling efforts. Such a sassy long bob with dark-to-red ombre wouldn't look this amazing without everyday care and styling. Are you ready to sacrifice your mornings to look gorgeous?
Maintenance: Bangs Don't Like First-Trimmers
Source: rebeccataylorhair via Instagram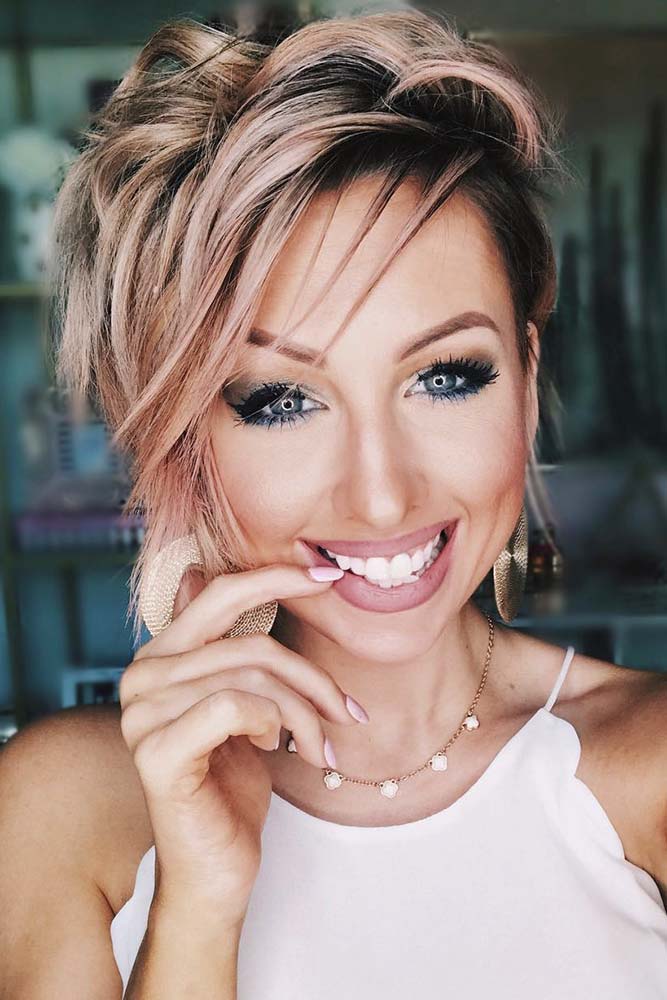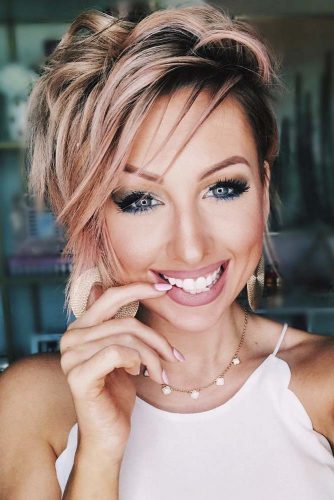 Bangs are moody and unpredictable. When you don't need that, they grow faster than light. And this is what you should take into account: bangs, whatever they are, require regular trimming every two or three weeks. Another thing you should remember once and for all: newbies mostly fail. Don't try to cut your bangs at home, especially if you have thick hair, as the more hair you have, the more attention it needs. Any wrong move can spoil everything, so it's better to leave it up to professionals.
Bangs Don't Fit In Your Hair-Wash Schedule
Source: nealmhair via Instagram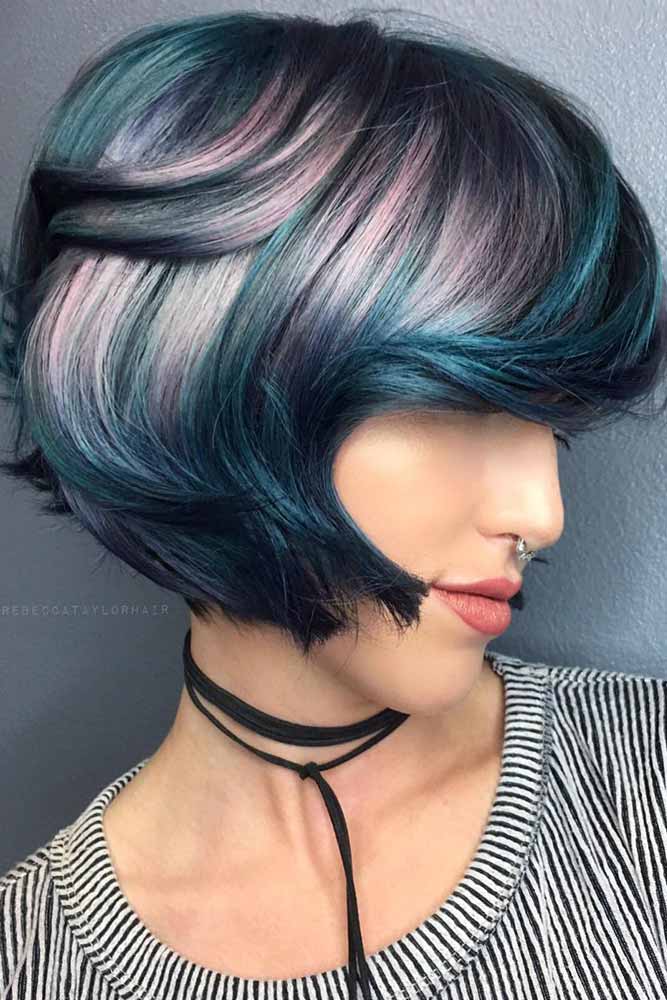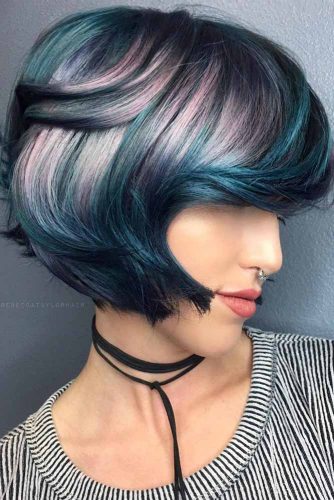 Treat your bangs like a part of your face, because it needs to be washed as often as you wash it. The truth is, since bangs lie close to your skin, they easily become oily. So don't get surprised when your hair still looks fresh, but your bangs look as if they've jumped into an oil tub. To bring the fresh hair texture back, don't wash all of your hair, just make some time for bangs.
Don't Forget About Your Face Shape
Source: isaac4mayor via Instagram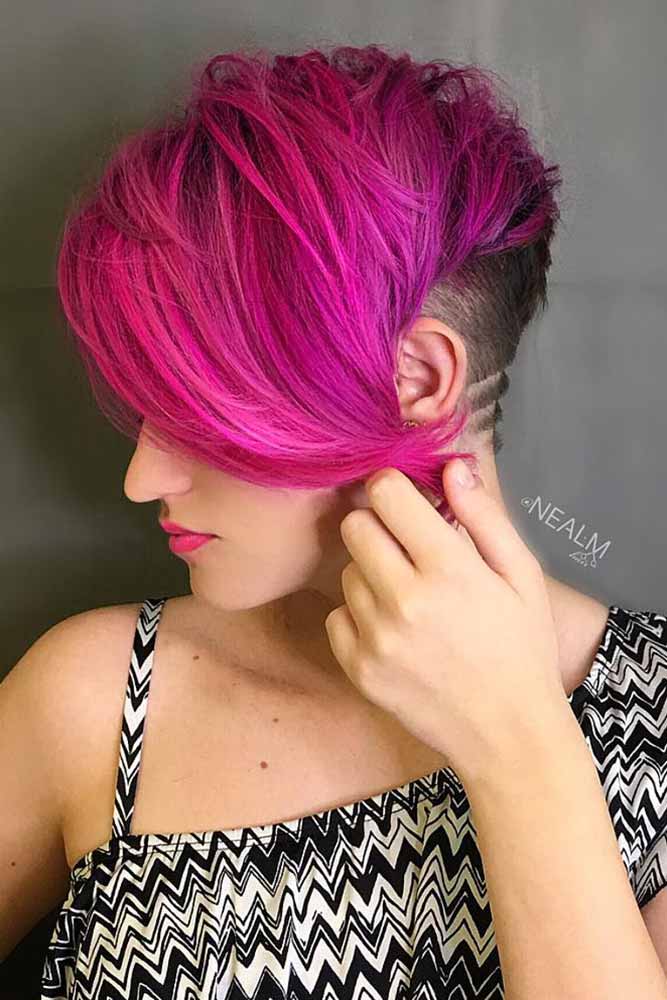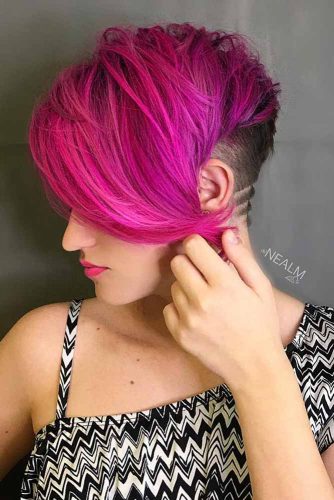 One of the best features of bangs is how they play around with our faces. Believe it or not, they can literally change the way our face looks. Fringe can put an end to our insecurities, but, first, you should find a style that suits your face shape. For round faces, it's better to opt for long side swept bangs like in this pic, as they will create an illusion of a larger face. Short bangs work good for square faces, creating an asymmetric silhouette that straws attention from the shape of your face.
Bangs Don't Grow With Lightning Speed
Source: adrianna.christina via Instagram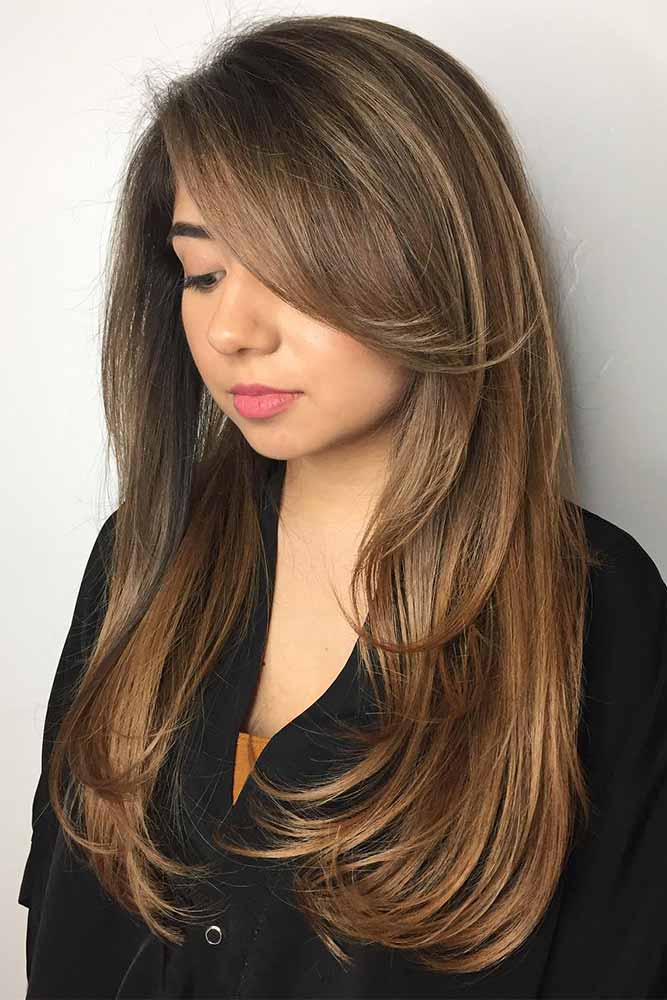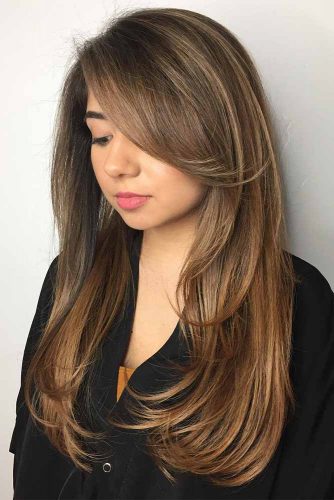 Cutting bangs is easy, but growing them out is not. Once you get tired of your bangs you will understand how slowly they grow out, bearing in mind the basic maintenance and trimming. Be prepared to wait when you would like to say goodbye to your bangs. If you've got this 'moody brooding' about everything, don't ever go for blunt bangs; they're a real commitment. These long bangs are a good choice for those who like experiments, as they give you more styling options.
ADVERTISEMENT ‧ CONTINUE READING BELOW
Hair Style Ideas with Side Swept Bangs
Pixie Haircut With Side Swept Bangs
Source: autumnhartt via Instagram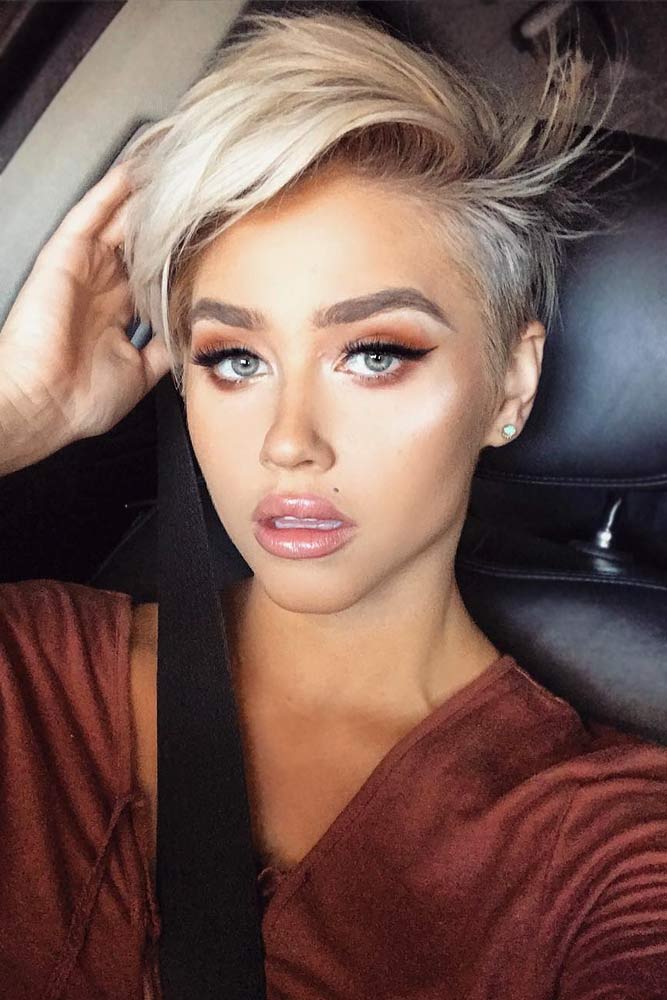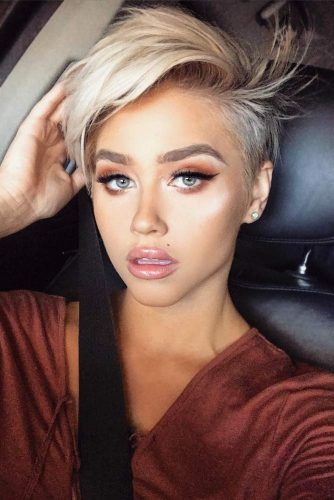 A pixie haircut complemented with long and voluminous side swept bangs looks breezy and stylish. The sides and back should be cropped very short, while the bangs are left relatively long to create a striking contrast. Don't apply too much of a hair styling product though, leave it as natural as possible.
Spiky Tomboy Bangs
Source: prozhanna via Instagram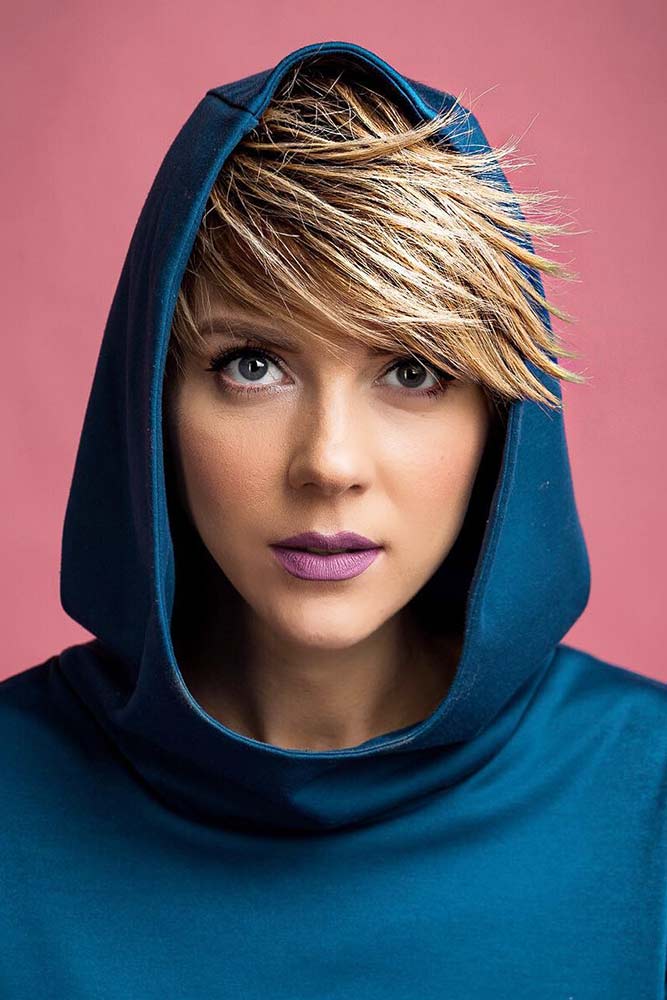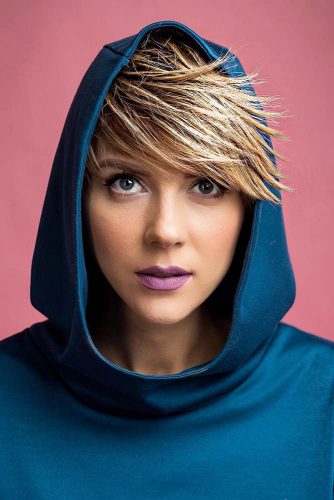 Non-girly bald looks don't work without bangs, so if you are about to create a perfect style of a tomboy, this look is the one to steal. To make your bangs sticky and spiky, apply some medium hold hair gel and finish everything with a layer of hairspray.
Pixie Bob + Side Swept Bangs
Source: headrushdesigns via Instagram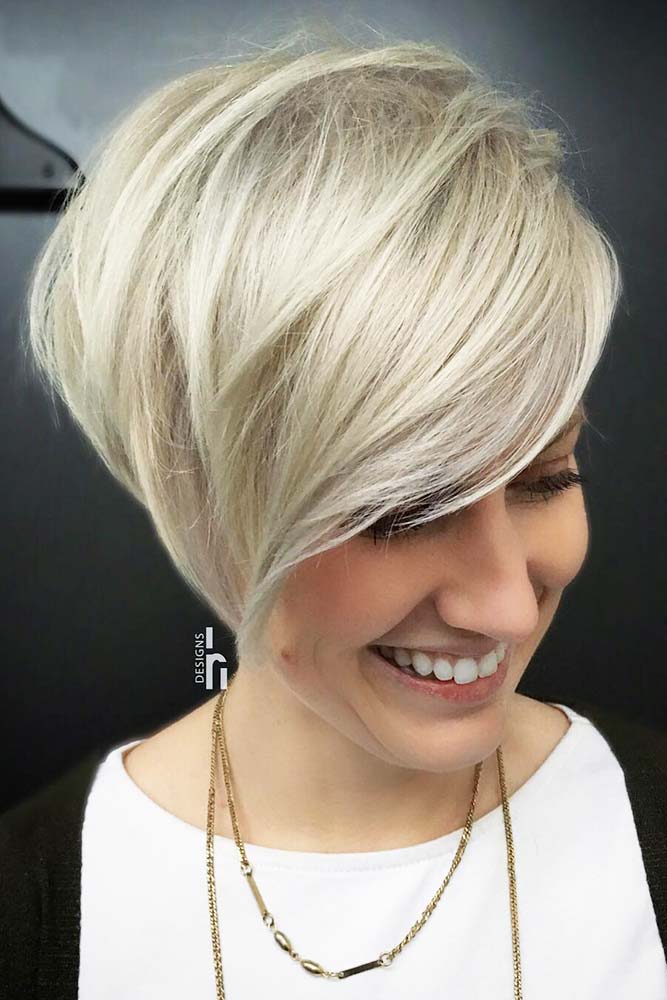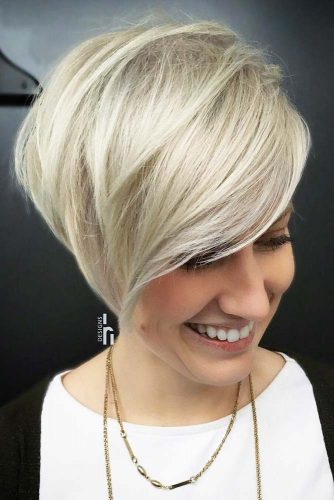 If you want to learn how to style side swept bangs with ease, this idea will teach you some tricks. Actually, side fringe pixie bob is a volumizing, framing hairstyle that takes minutes to get it styled. The only thing you need is to blow dry your hair, brushing it to the side. Yes, some haircuts were created to save your time.
Bangs For Any Face Shape
Source: saraontheinternet via Instagram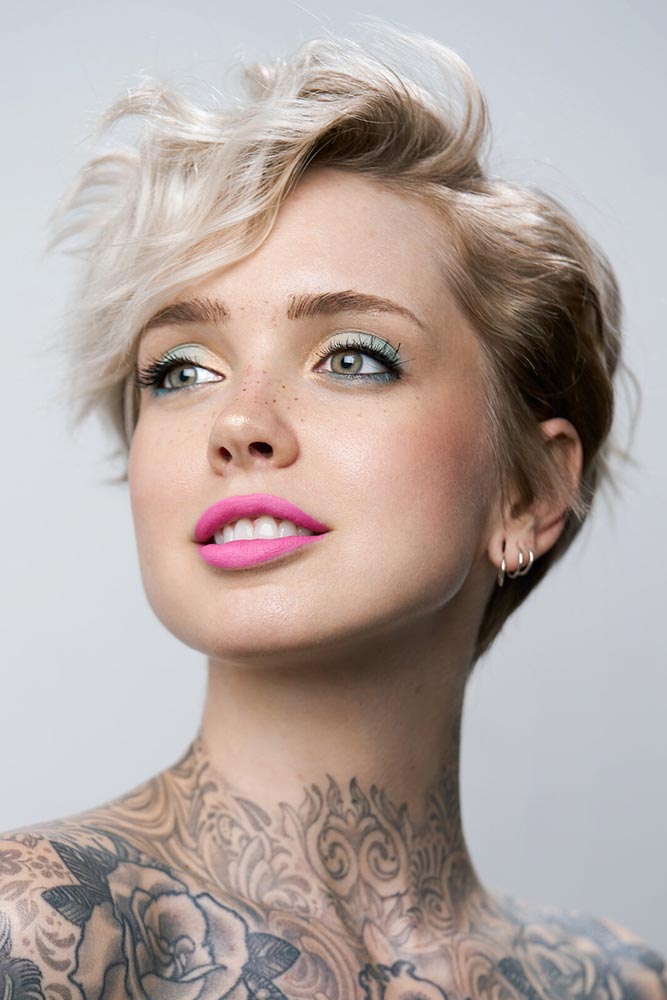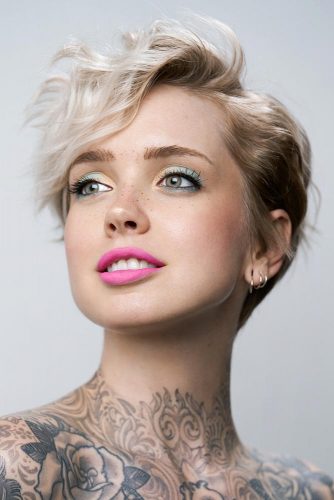 It doesn't matter if you have thick, thin or fine hair, as there's an idea that will make every woman fall in love with it. A short, textured pixie with wavy bangs will make the best out of any hair type: it gives a body, movement and liveliness. They won't hurt, right?
Choppy Bangs For Any Hair Type
Source: adrianna.christina via Instagram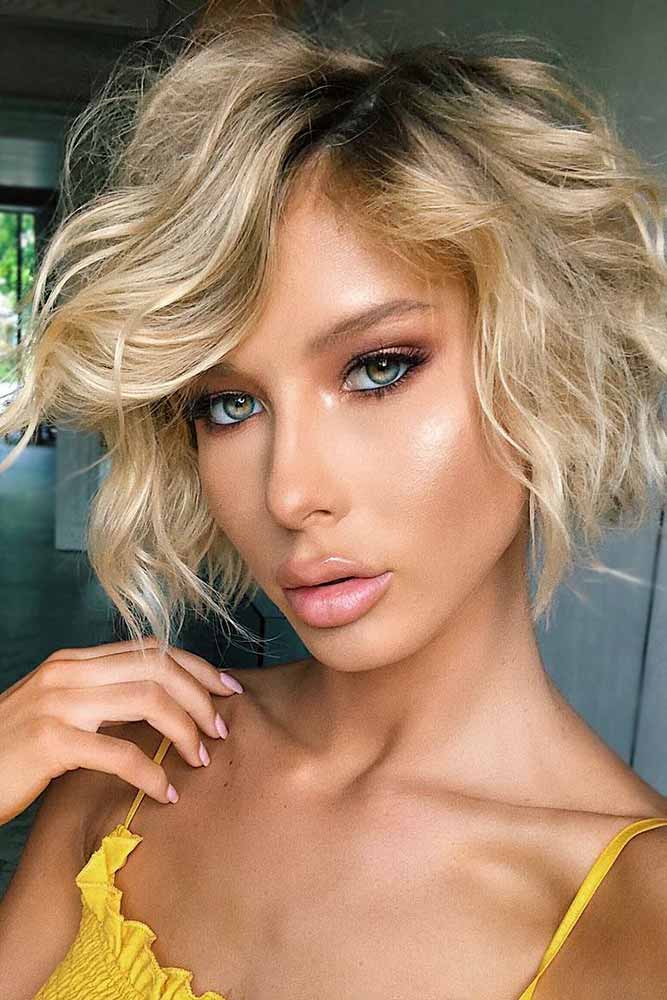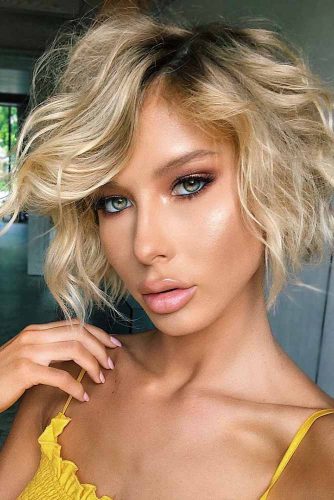 Indecisive girls who are not really sure whether bangs will suit them can opt for choppy bangs, which are absolutely versatile. Going radical can be too much, and this side-swept look can be your first step towards a fringe style. Such a wavy pixie will add some bang vibes to your hair, creating a face-framing, volumizing effect that suits any hair type!
Side Swept Long Bangs For Medium Bob
Source: romeufelipe via Instagram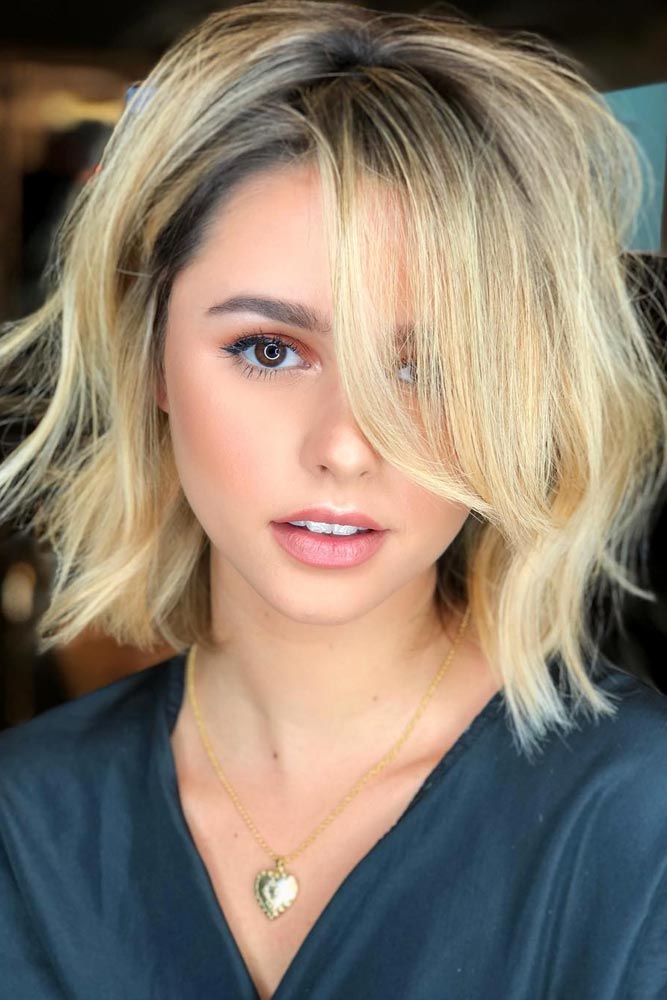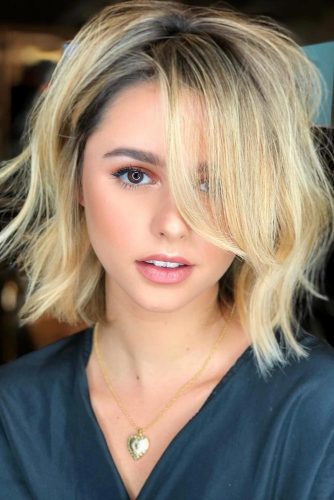 Side swept long bangs merge with the medium-length bob into one uniform haircut. For added volume, backcomb the roots a bit and style the hair in light beachy waves. You'll find this messy yet dreamy look appropriate for almost any occasion, from a date night out to a semi-formal meeting. Also, you can easily refresh your hairdo during the day simply by adding a couple of curls or ruffling it with hands.
Framing Bangs For Medium Hair Length
Source: brunodviana via Instagram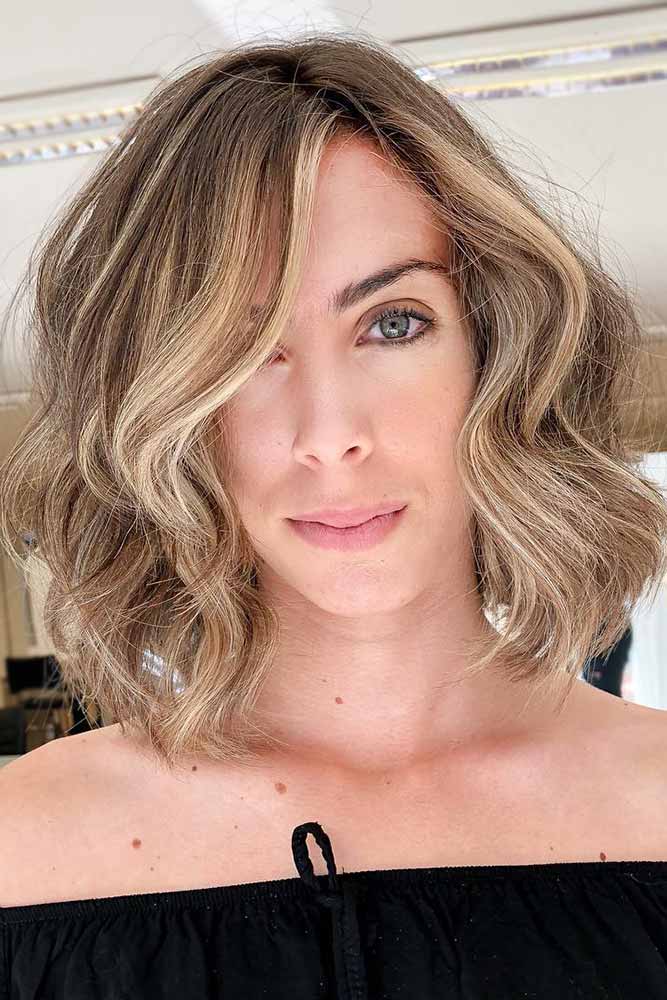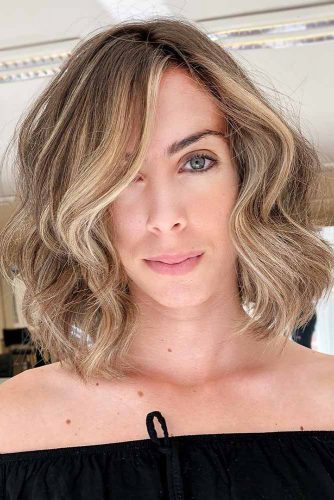 When you feel that your shoulder length is boring, it means that you've never tried to sport it with bangs! Yes, ponytails don't look so attractive, and your braid won't be like that of Rapunzel, but you can get yourself a truly stunning face-framing look. Ask your hairstylist for bangs that are the same length as your hair and you will be greatly surprised. Don't believe it? Look at this pic!
Side Swept Wavy Long Bangs For Lob Hairstyle
Source: ryabchik.moscow via Instagram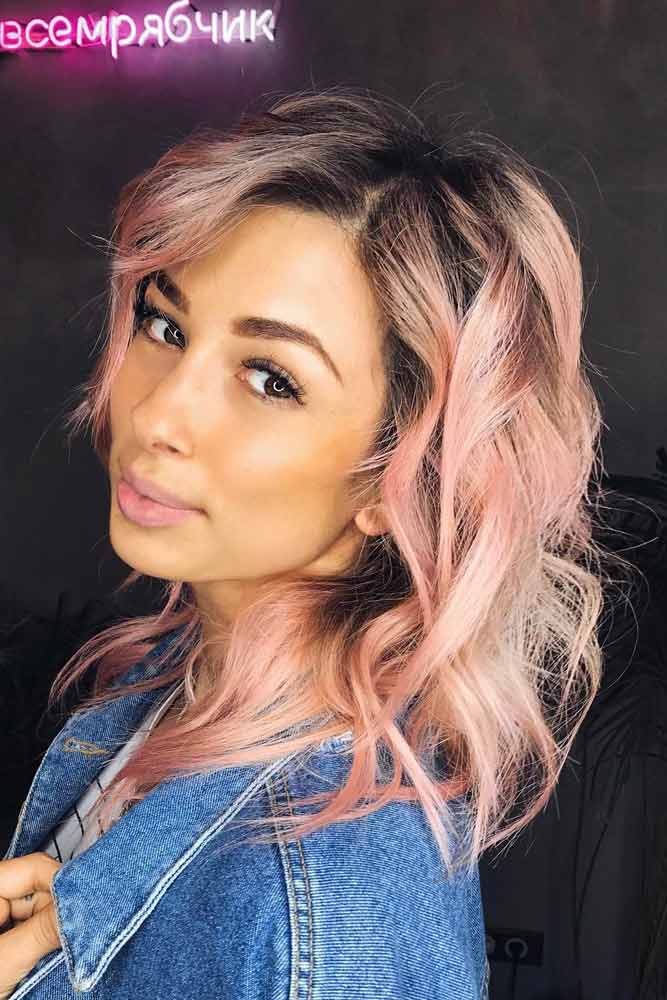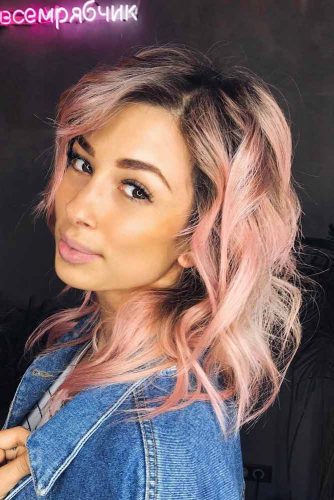 Not only can the hair be curled but the bangs too. Besides, if you're opting for more defining ringlets, you shouldn't leave the fringe behind. This lob came out very tender and romantic complemented with the side swept wavy long bangs. Of course, the baby pink color also takes the credit for the sweet impression the hairstyle creates.
Volumizing Bangs For Thick Hair
Source: salsalhair via Instagram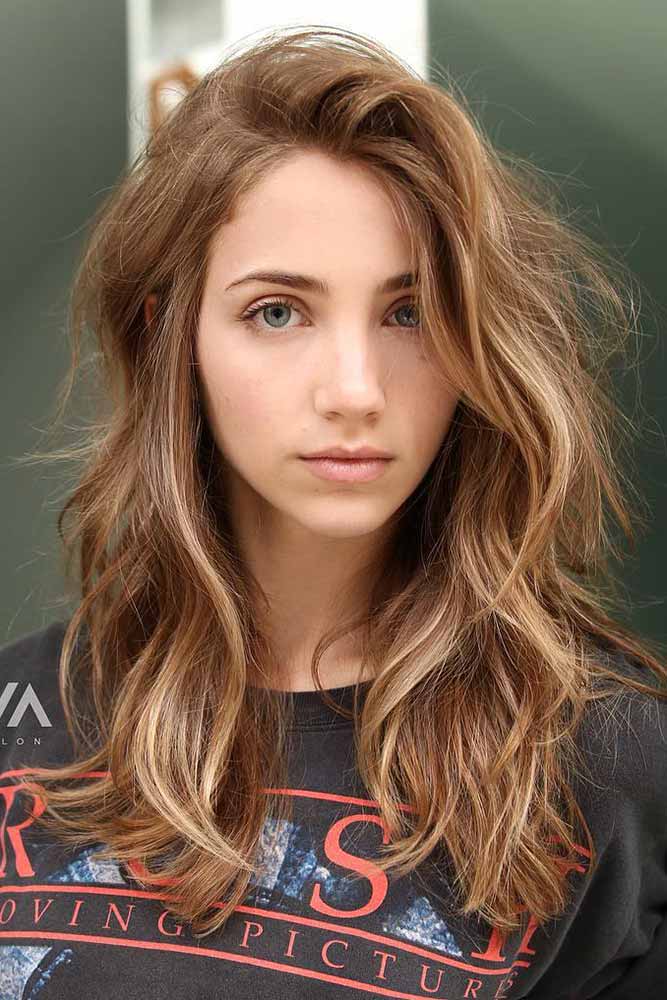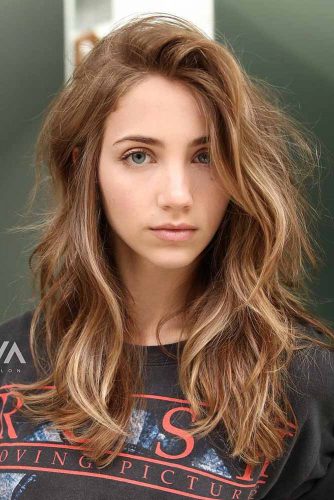 Though thick hair is full enough, it needs some volume. And you already know what can add some to your hair. Your thick bangs won't leave you without the so much needed volumetric look, just follow these steps: opt for a layered haircut to add some movement to your locks, and frame it with layered side-swept cuties to volume them up.
Wavy Hairstyle To Pair With Side Swept Bangs
Source: _missbo via Instagram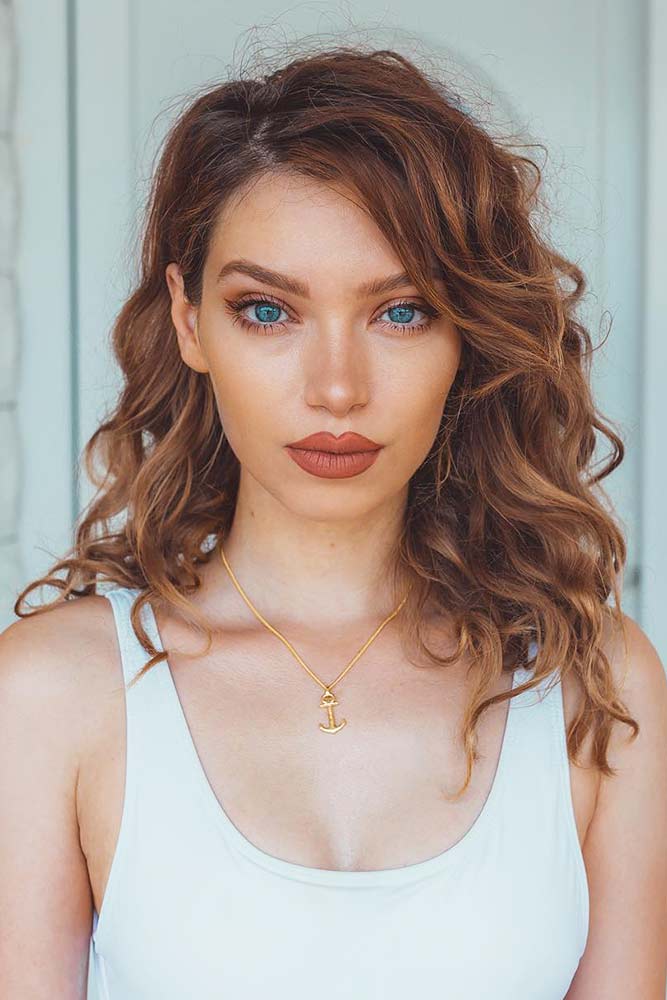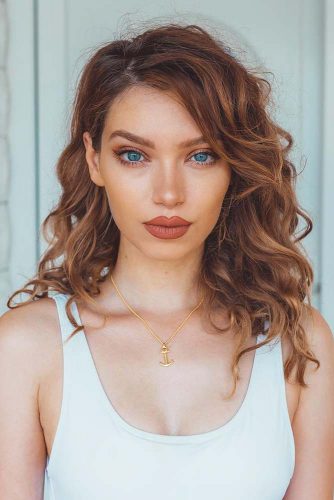 The variety of side swept bangs hairstyles is just infinite, as bangs know how to beautify any hairstyle. But curls are something that will always be on the top of the charts; their beauty is just infinite. This wavy hairstyle is a good choice for women with big foreheads because wavy hair, combined with wavy bangs, easily draws attention from this flaw.
Long Side Swept Bangs + Beachy Waves
Source: emmachenartistry via Instagram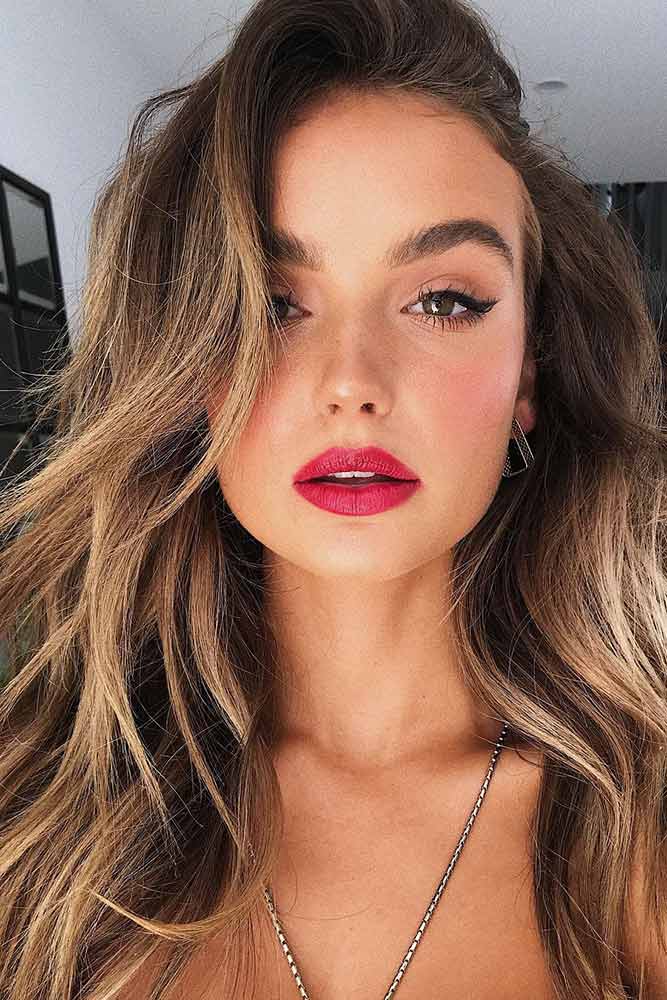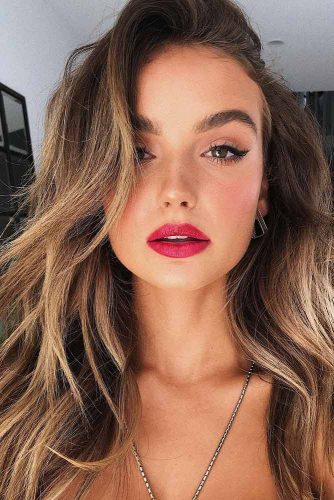 Beachy waves can add some liveliness to your hair, thus freshen up your look. And when girls sport them with side swept fringe, they can take over the world. It is another stunning face-framing idea that will suit women with a rectangular face, as they create a full silhouette so that your face doesn't look big. Just get yourself bangs, part your hair for a little asymmetry, and wave it: you're ready!
Side Swept Bangs For long Hair
Source: buddywporter via Instagram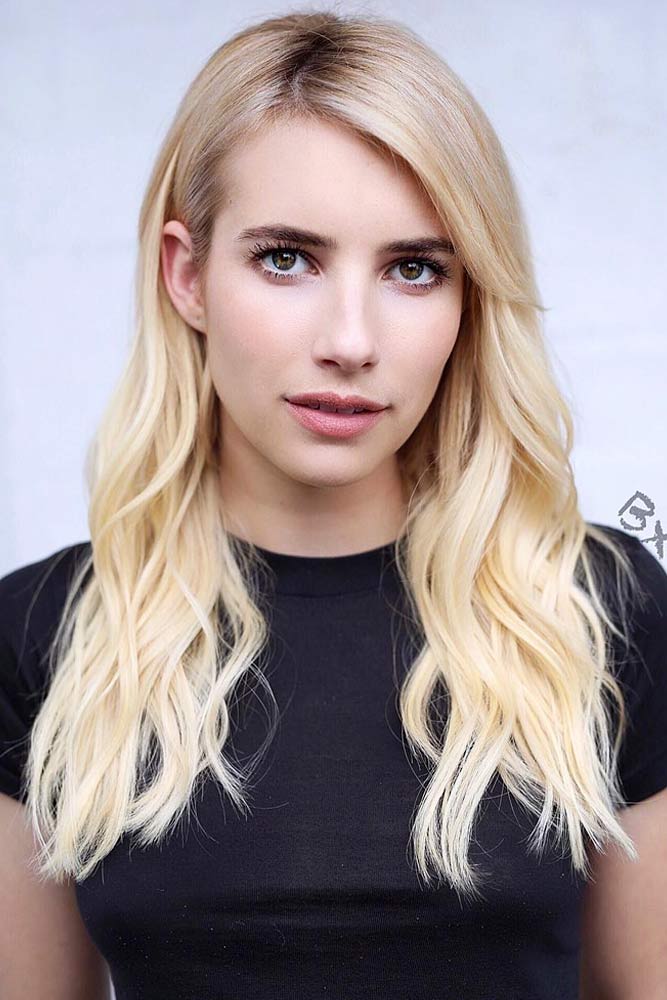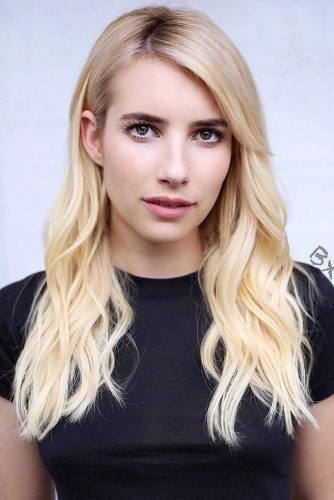 Go big or go home, they say. We would rephrase it into go long or go home. Side swept bangs and long loose hair are meant for each other. You can wear this hairstyle straight or wavy. Either way, it'll show off awesome.
Long Hair With Side Swept Bangs
Source: _missbo via Instagram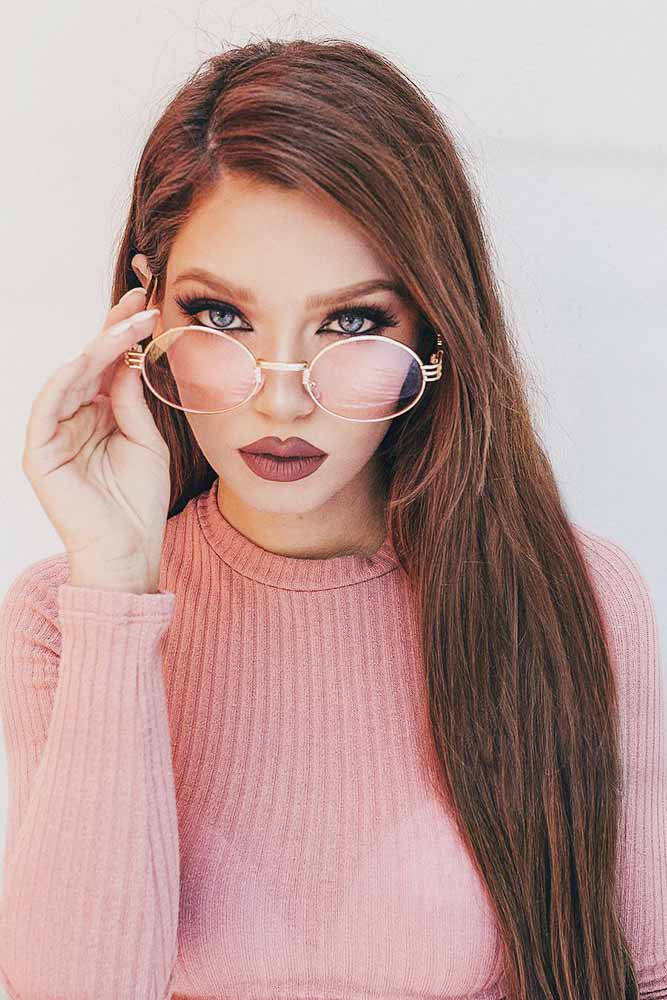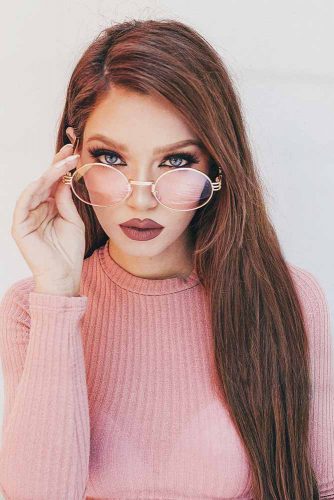 This fancy idea proves that there are no side swept bangs long hair can't complement. These bangs have many faces, and of them is meant to adorn your long hair. Long side fringe hairstyles are suitable for those who want to create a dramatic evening look, as bangs are the place for extra volume.
Cute Double Braids With Side Swept Bangs
Source: _missbo via Instagram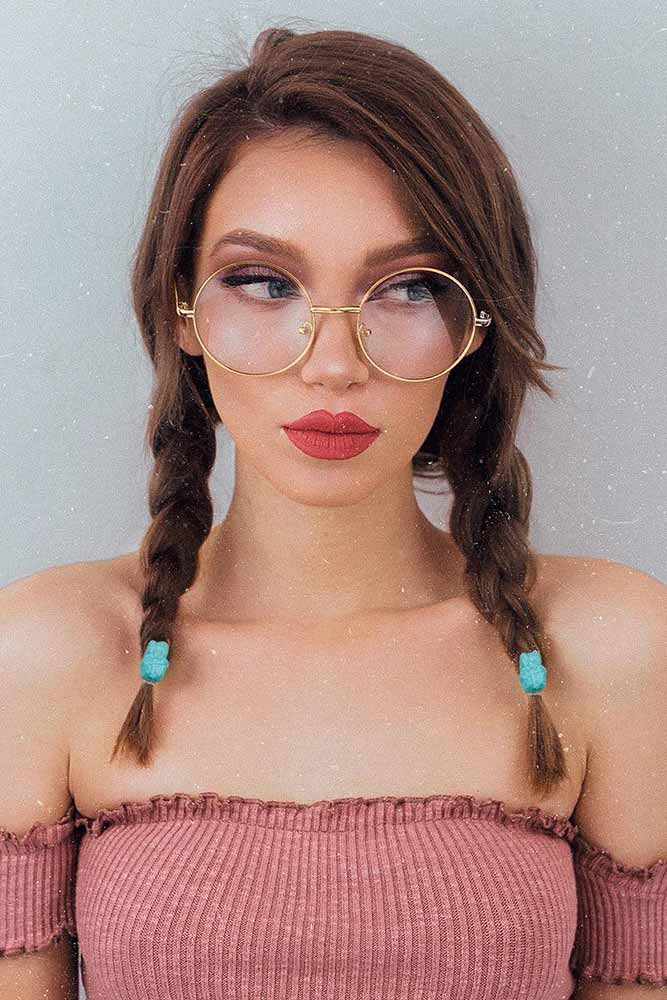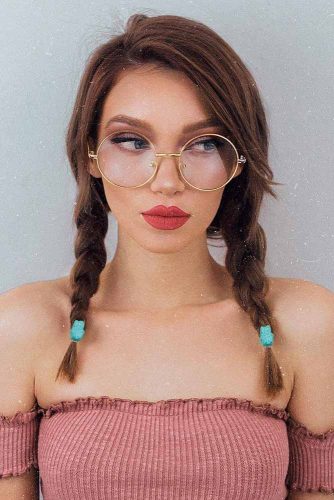 The best way to diversify some familiar hairstyles is to frame them with side swept bangs: they give a sort of overbalanced and asymmetric silhouette that takes a fresh look at simple braids. A deep side part is the finishing detail to this on-point look.
Low Wavy Ponytail And Side Bangs
Source: dvir_tvik via Instagram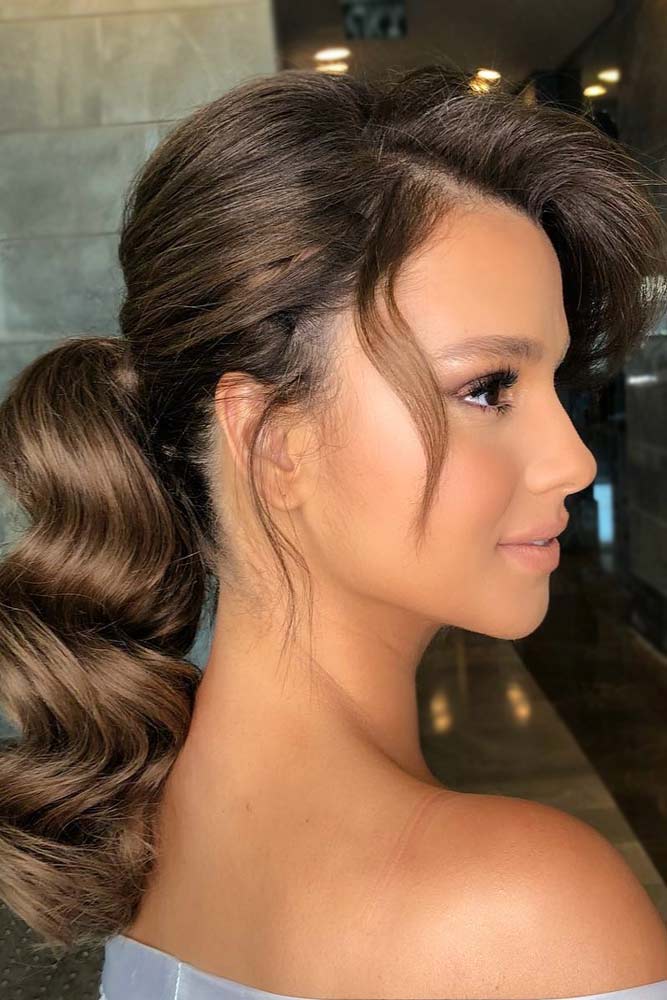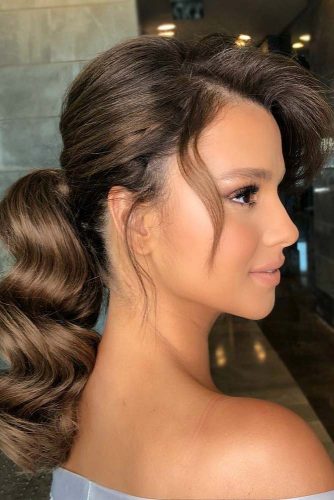 This hairstyle is worthy of a princess. A low ponytail styled in flawless waves pairs exquisitely with bangs swept to one side and small part. You can leave several strands loose for a more touchy effect. Also, the hair at the crown can be combed back a little for an extra boost.
High Bun With Side Bangs
Source: hair_vera via Instagram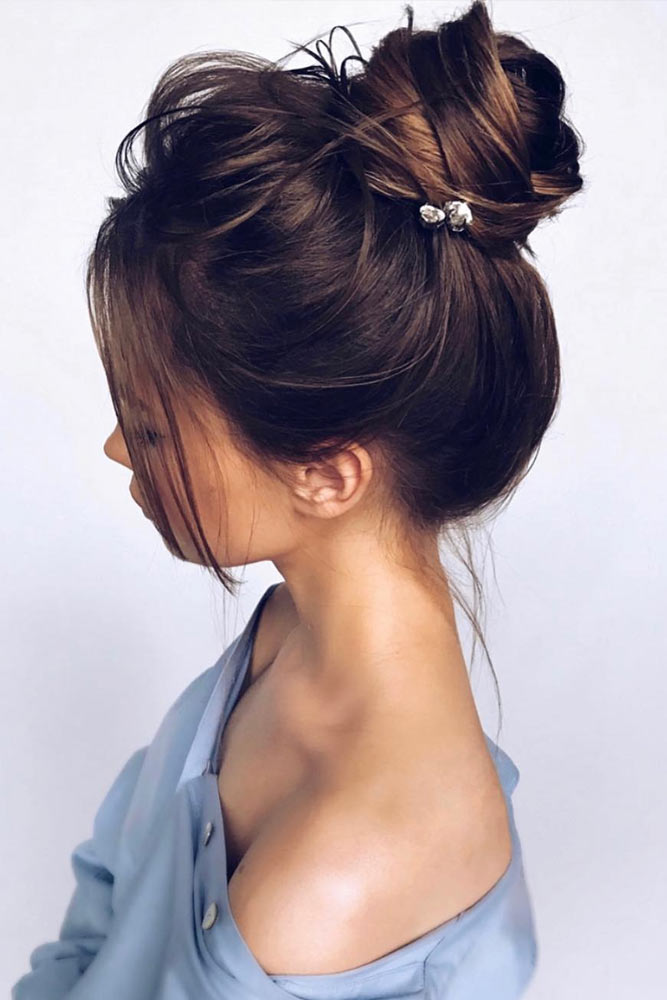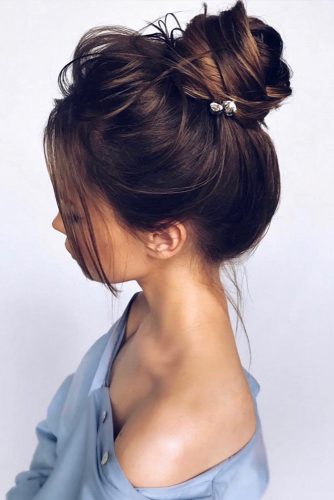 Who hasn't been enchanted by the ballerina look? So subtle, feminine and unattainable that you almost start to believe in magic. The good news is you can feel this fairylike art by simply recreating the ballerina hairstyle, namely a high bun. To give it the modern touch, partner the bun with side bangs and a couple of loose strands.
ADVERTISEMENT ‧ CONTINUE READING BELOW
ADVERTISEMENT ‧ CONTINUE READING BELOW