Blue To Ice Blonde
Source: xostylistxo via Instagram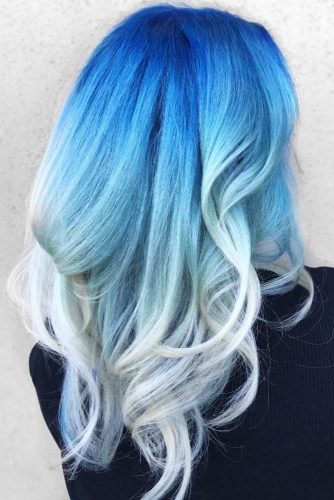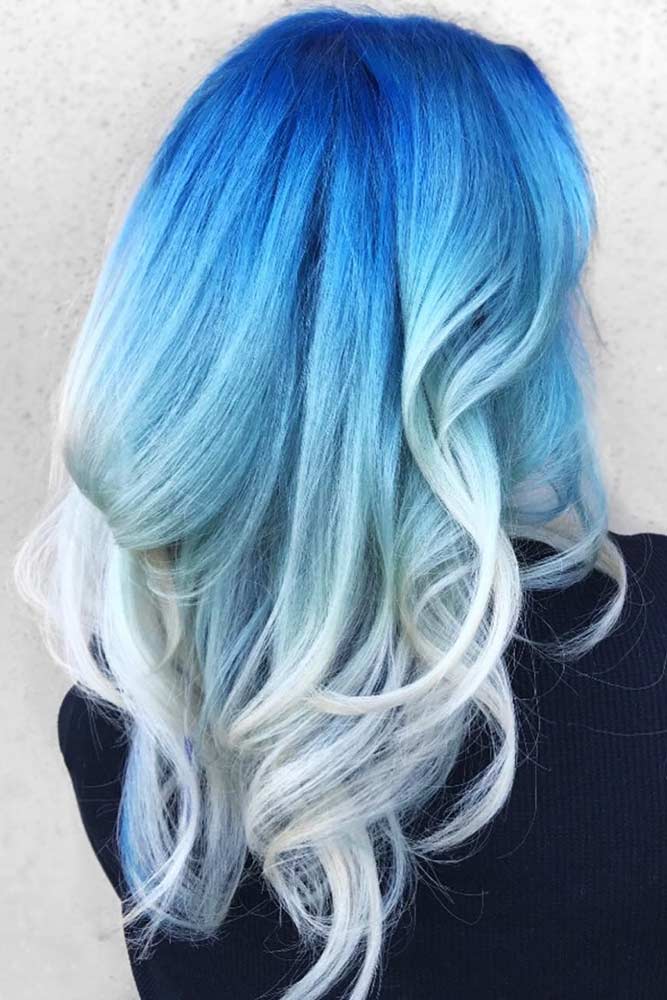 Regardless of the way you do your ombre style, direct or reverse, it always comes out marvelous. To enhance the brightness of the blue roots, make your ends off-white, for instance, platinum. With this cool in all senses ombre, you'll be able to step in ice princess's shoes.
Metallic Purple & Blue Melt
Source: jeffreyrobert_ via Instagram

Even though the purple shade perfectly melts into the blue one, it's not what makes this ombre so special. The silver touch added to both colors creates the metallic effect, which actually reminds of the pearl shine hit by the light.
Smokey Pastel Blues
Source: jeffreyrobert_ via Instagram

You're not ready yet to venture upon a full head of pastel blue hair? Start off with smokey black roots and lighten them up gradually to baby blue. This will give you some time to get used to your mind-blowing new hair color.