Blue To White Ombre With Purple Streaks
Source: jeffreyrobert_ via Instagram

This ombre with blue roots and off-white ends isn't as contrasty as the earlier-mentioned one because the hues are muted a little. However, it still makes a stunning impression, especially being upgraded with soft purple streaks.
Nightfall Aquatic Ombre
Source: hair_princess_steph via Instagram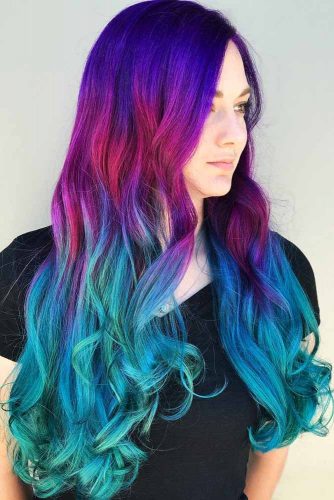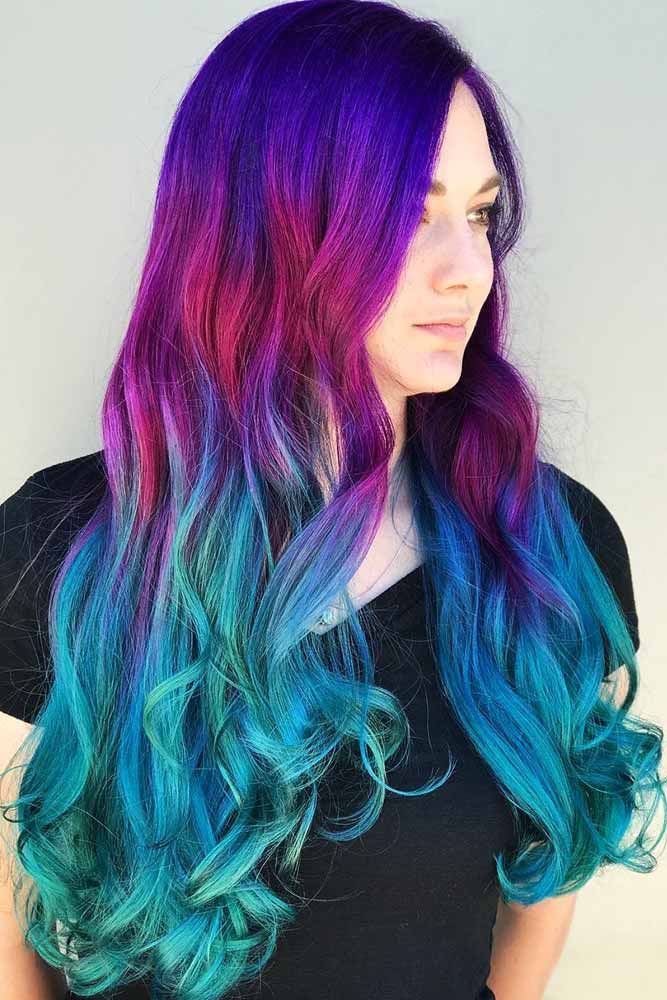 Galaxy hair can evoke many other associations. For example, this mix of midnight blue, violet, purple and aquamarine looks like the night sky falls into the ocean waters, which creates a really magical effect.
Desert Sky Down To The Sand
Source: kayla_boyer via Instagram

Another color combination inspired by Mother Nature is the three-color ombre look that represents the cloudless bright blue desert sky at the roots and fiery orange-red sand at the ends. And those platinum streaks are just like an oasis in the middle of the Sahara.

Main photo by Hairgod_zito