Blue & Violet Highlights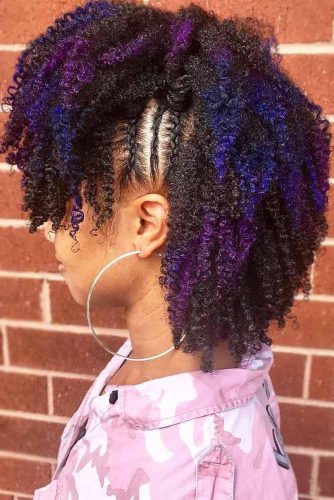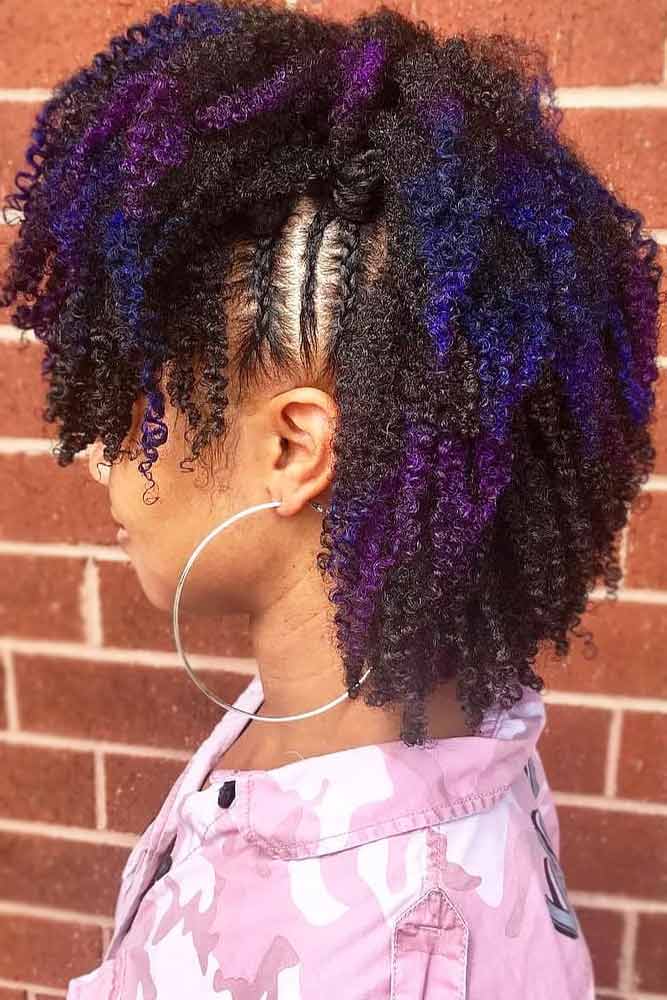 Deep and vibrant colors such as blue and purple work wonderful for naturally dark hair colors, especially when they're added selectively: your pretty black or deep brunette base can be embellished with some purple strands or temporary blue hair color streaks.
Source: crownpaint_colors via Instagram
Oil Slick Hair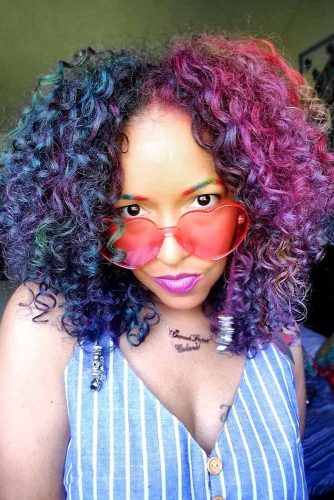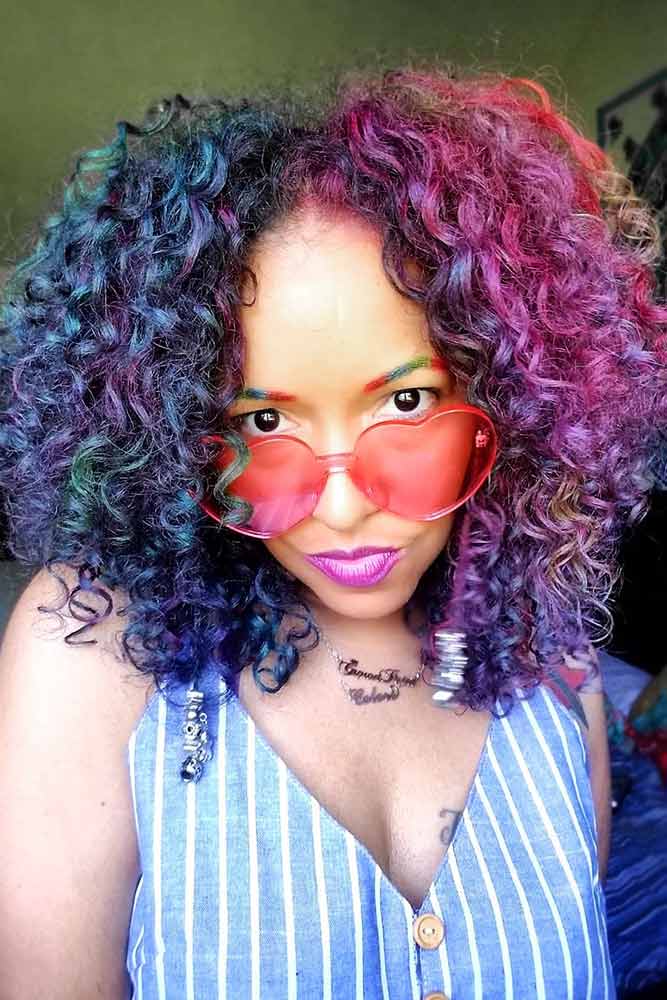 A shiny burst of colors is about to captivate your attention! Unfortunately, getting oil slick hair at home is enormously hard, yet the idea is worth a salon visit. When hair is colored in various colors that melt with one another in the way hair produces a sleek, oil-like shine, nothing can't compare to it.
Source: naturallytash via Instagram
Rainbow Coloring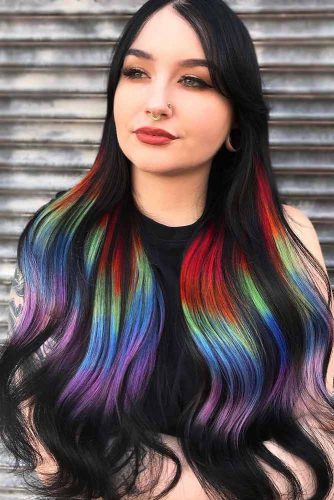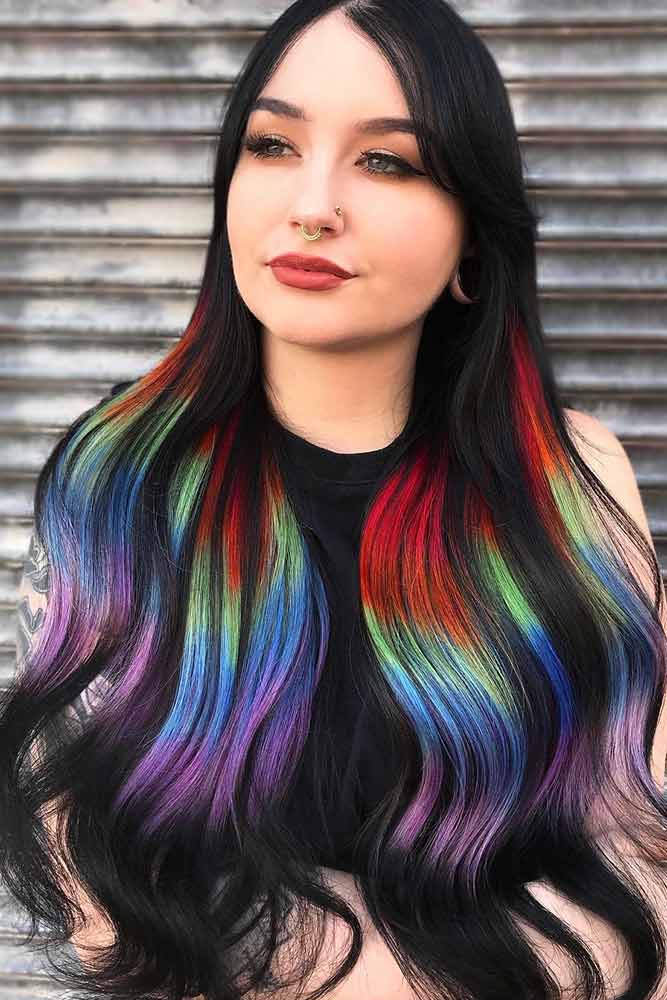 Some ideas are just meant to make a statement; are you ready to embrace it? There's no best temporary hair color for dark hair; everything's on point only when stylish rainbow shades are added to a black base, so make sure to mix some!
Source: garrettkenroach via Instagram
Colorful Highlights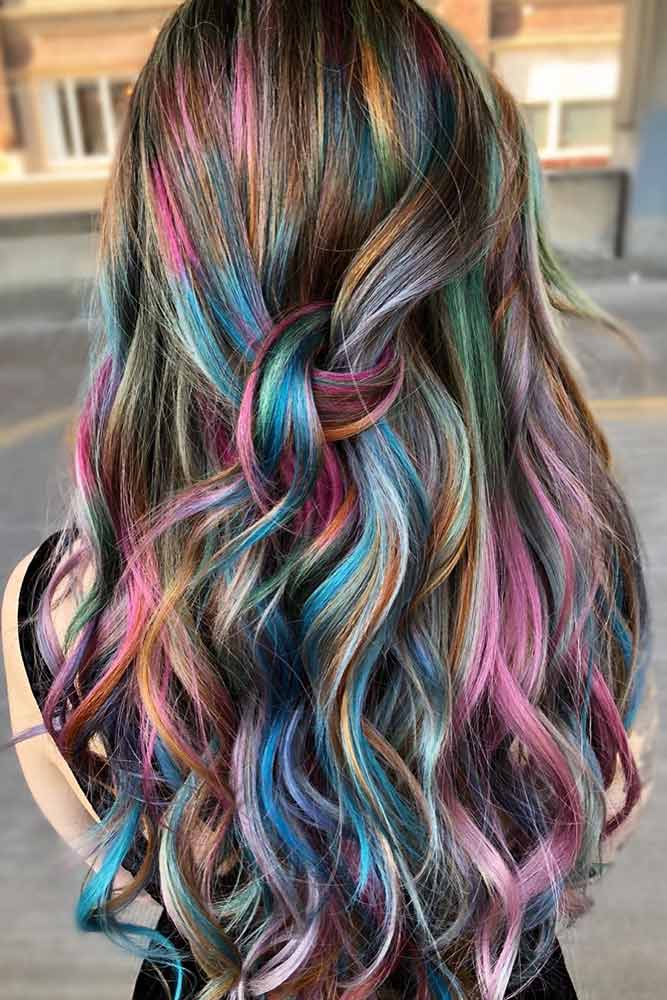 While going for real colorful highlights can be a real commitment, painting your strands in lots of pastel colors with hair chalks only needs some time and patience. Isn't that enough to let new colors into your life?
Source: garrettkenroach via Instagram
Pink Ombre Hair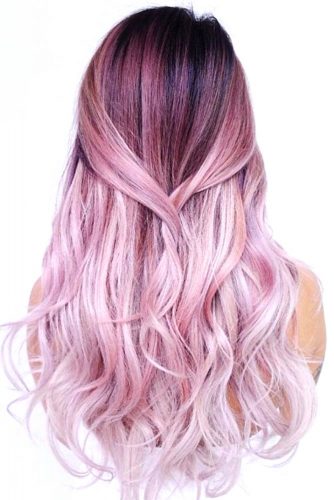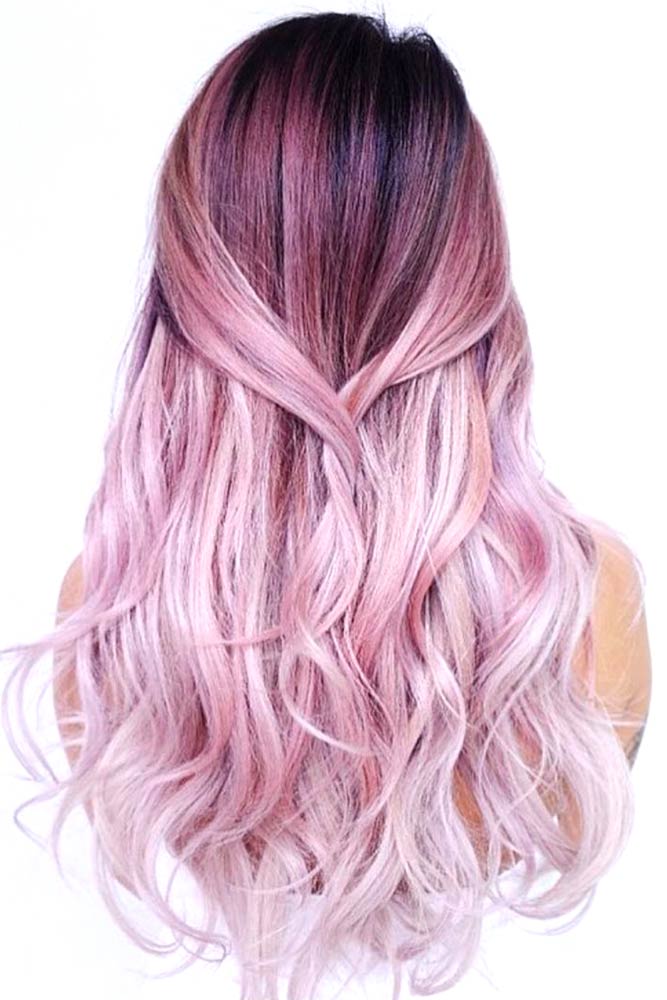 Here's another ombre idea that you can get with temporary hair color products. If you want to add some pink into your routine, find two similar shades that will enhance your dark base and be ready to shine!
Source: evalam_ via Instagram
Blue & Purple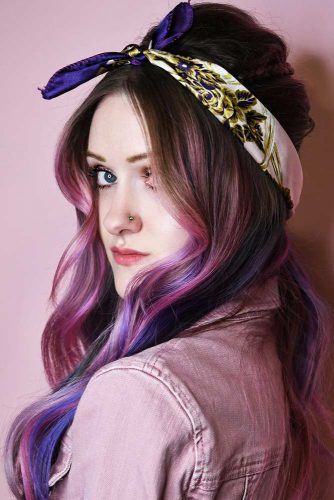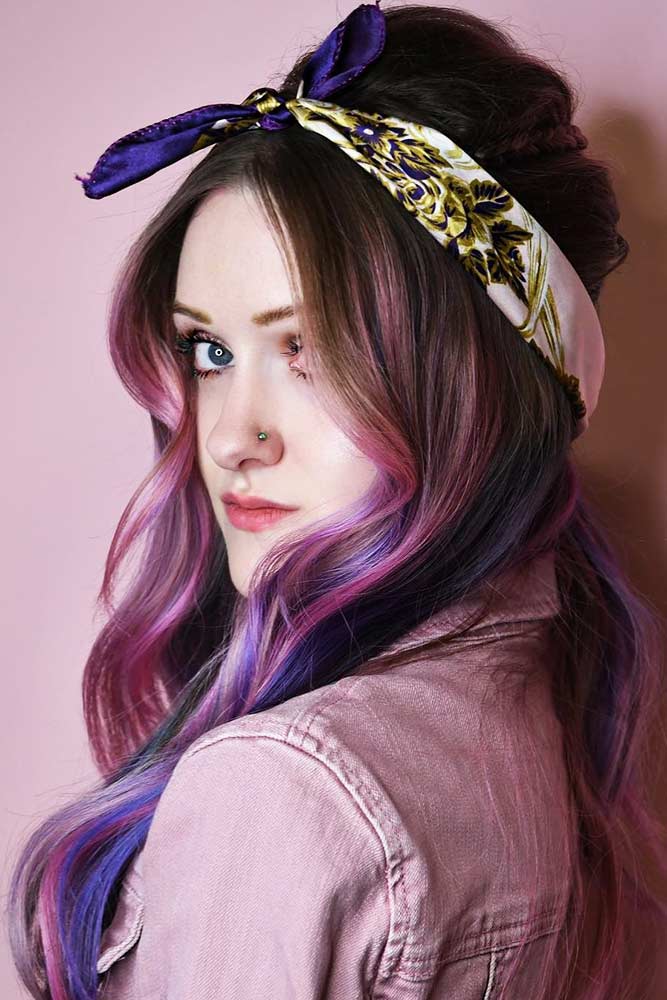 Blue and purple shades can come into your life in many different ways. Moreover, you can always customize the color play yourself, making them more or less intense. This idea, for example, is rather a muted version of the popular combination. And its main advantage is that it can adapt well to both light and brunette bases.
Source: shmeggsandbaconn via Instagram