Pink Butter Pony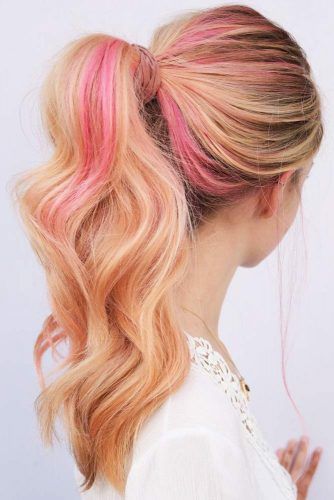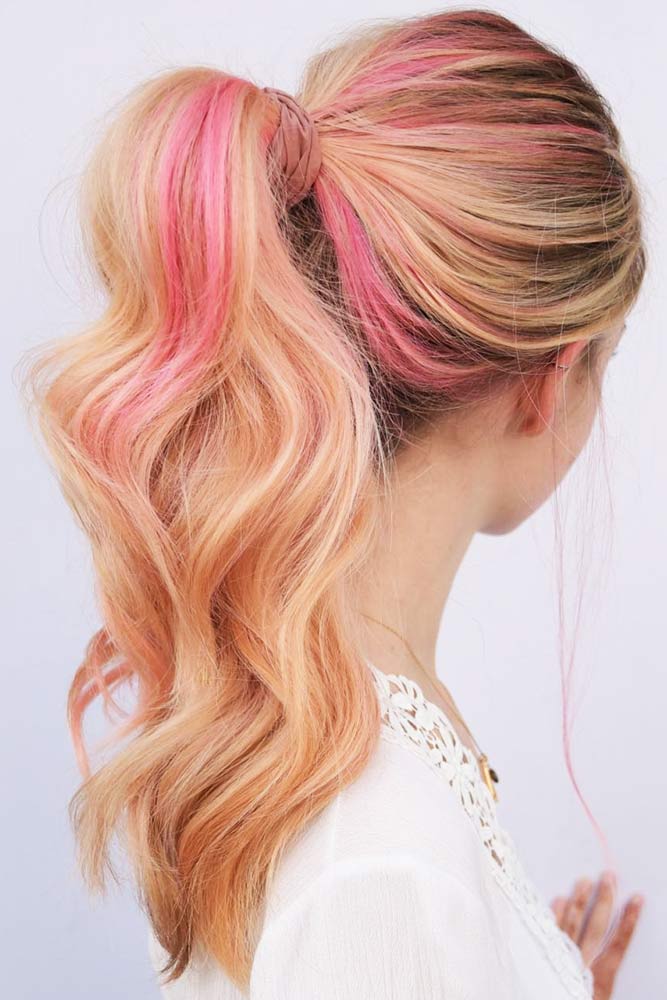 Soft, faded grapefruit shade accompanied by baby pink strands seem to be the embodiment of pure delicacy. Needless to say, there's no better base for such an experiment than a blonde mane. Otherwise, the colors simply won't come out right. Unless, of course, you will step out of the temporary hair color idea and go for bleaching.
Source: shmeggsandbaconn via Instagram
Smoky Opal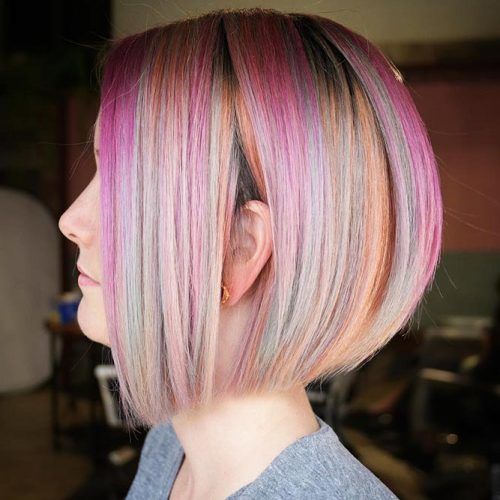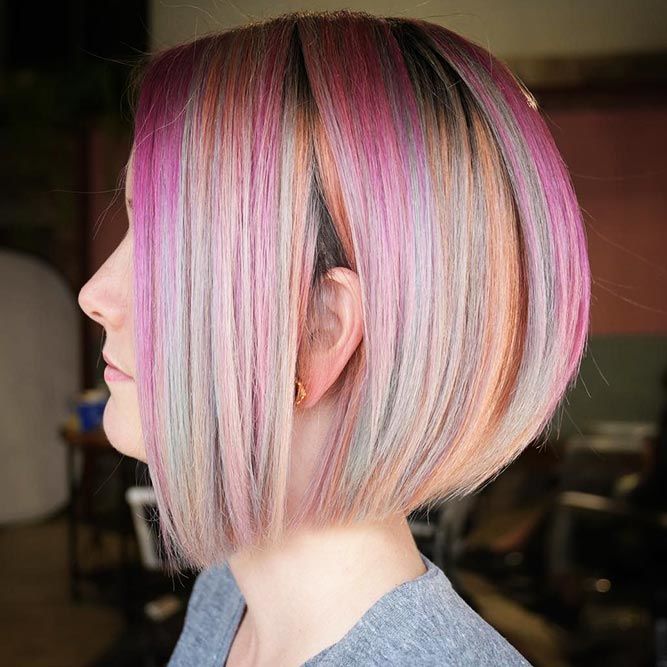 Opal is beautiful in every way. Therefore, if it was a hair color, it would leave people speechless. Although this smoky version of the opal palette is a mix of various bright colors, they look so smooth and harmonic that the look doesn't appear too drastic.
Source: shmeggsandbaconn via Instagram
Purplish Rainbow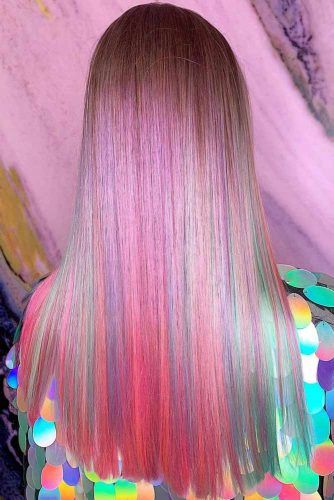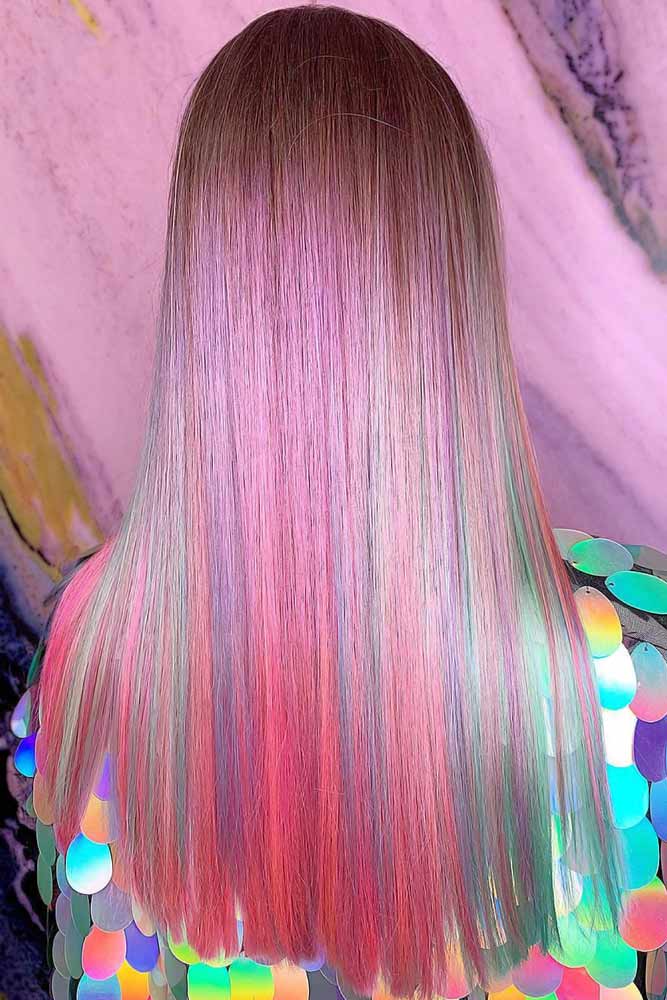 If you diversify the classic idea of rainbow hair by adding a purple shade to the light hues, you will make up your own purplish rainbow. It's no secret how popular this color is, especially with ladies with pale complexions. So no wonder if you will want to give this idea a permanent life once your temporary hair color washes out.
Source: aliyousha via Instagram
Red, Yellow, Green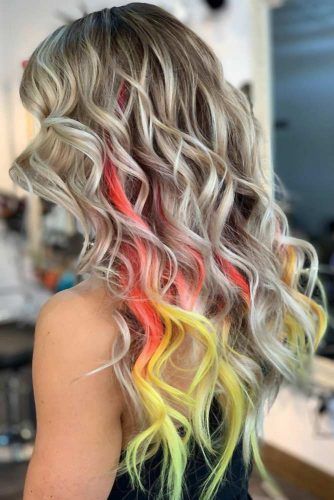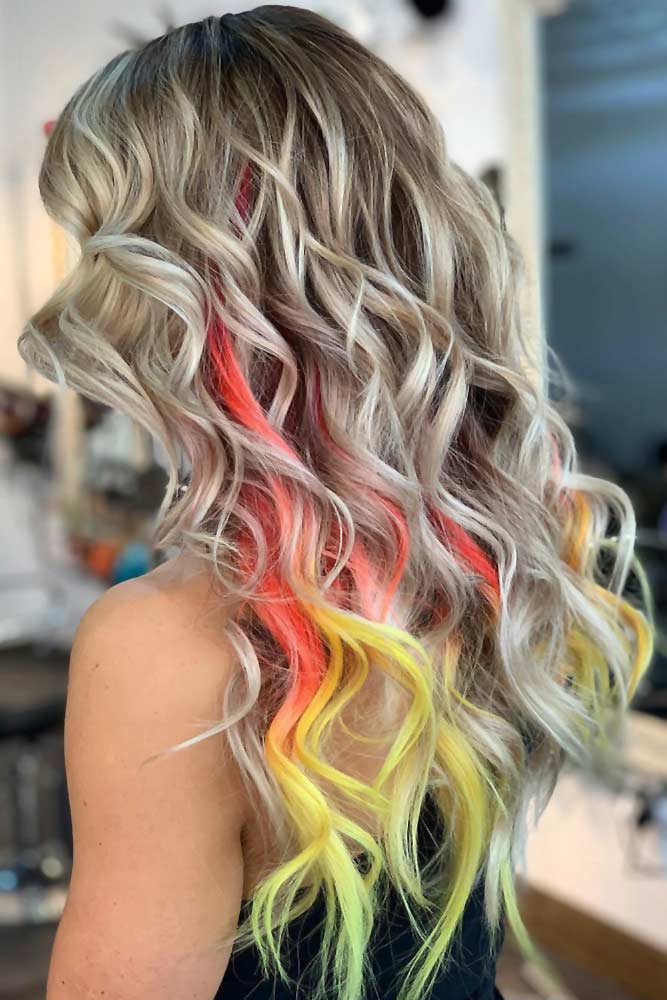 You don't need to change your hair color completely to spice things up! A couple of colorful streaks is enough to give a nice fresh take at your natural base, whether you're red, blonde or brunette. As for colors, they're totally up to you. Still, red, yellow, and green form a stunning trio.
Source: xostylistxo via Instagram
Green Streak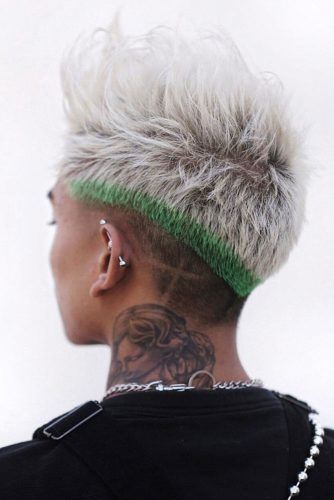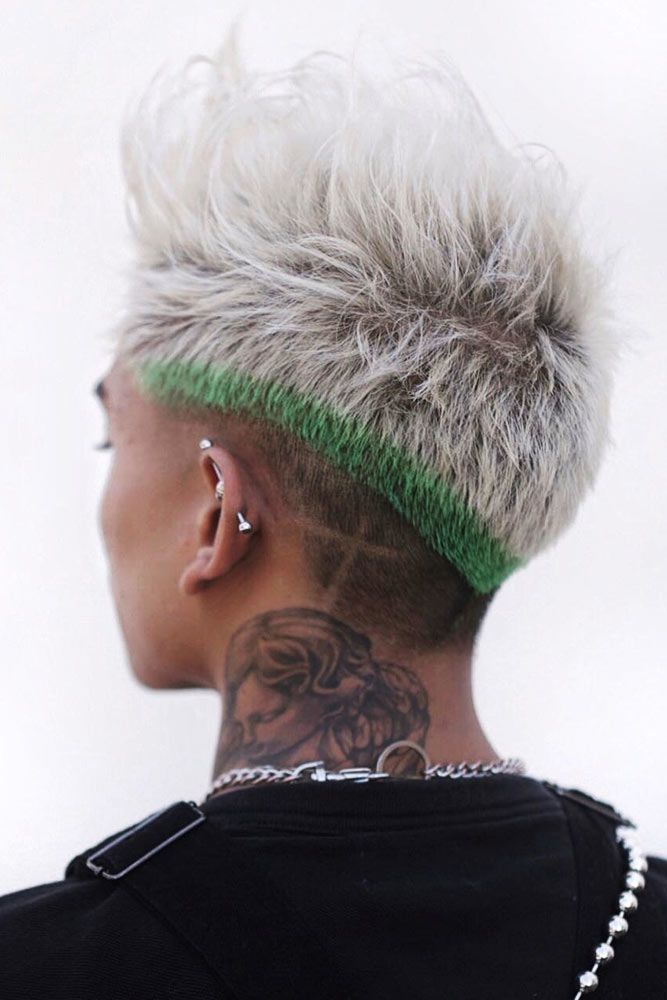 When you already have your hair colored but still want to add more colors, consider adding temporary accents. Even if you're one of those daring ladies sporting a bright spiky pixie, don't forget that your hair can't embrace too many extremes at once. A temporary streak of color under your awesome pixie will not only save you from extra damage but also help you make a statement!
Source: jeffreyrobert_ via Instagram