Super Flattering Haircuts For Round Faces
Do you know that hairstyles for round faces can make you be proud of your face shape? Let's be honest, sometimes it seems that our face shape lets us down, right? When you open your library to see the selfie you've taken, you suddenly find out that your face looks too big and round. No, it doesn't mean that you're fat or ugly. Don't panic and don't ever let your insecurities get the best of you: there are no bad face shapes, but there can be a lack of balance in your look.
ADVERTISEMENT ‧ CONTINUE READING BELOW
Knowing your face shape is your key to a flawless look. It means that your face shape needs to find its haircuts couple to make you feel confident. You are beautiful the way you are, so we prepared for you some hairstyles for face shapes that will emphasize your beauty.
Pixie Haircut
Source: dillahajhair via Instagram, neutral.fleur via Instagram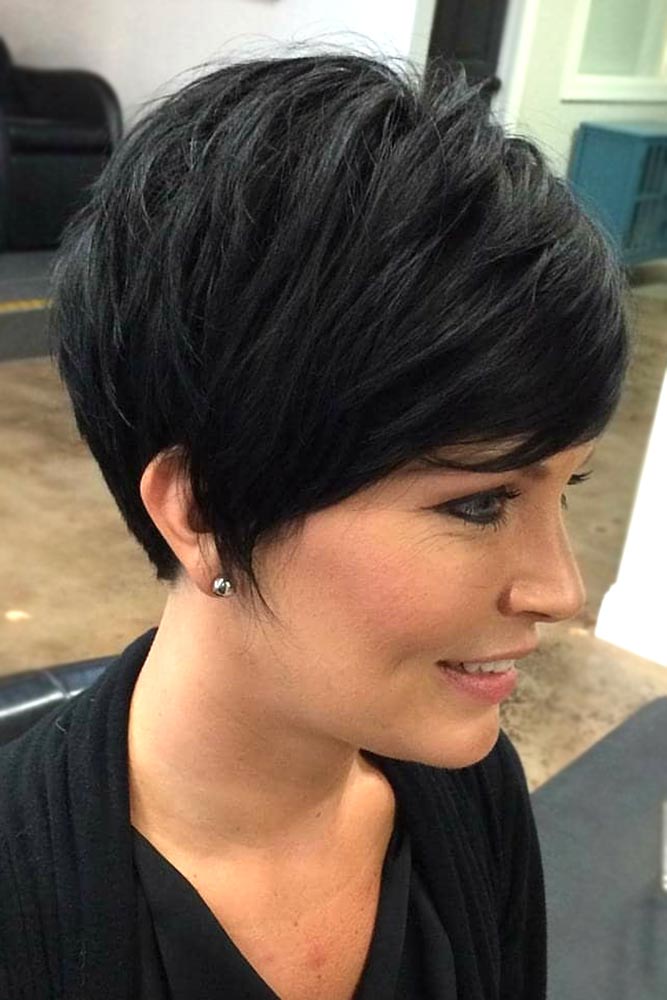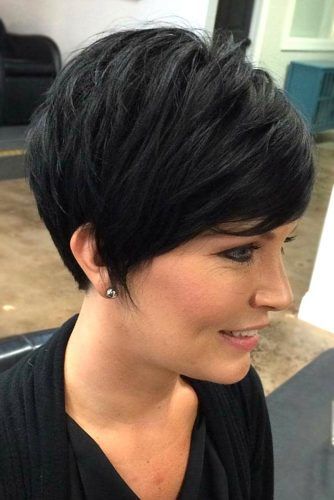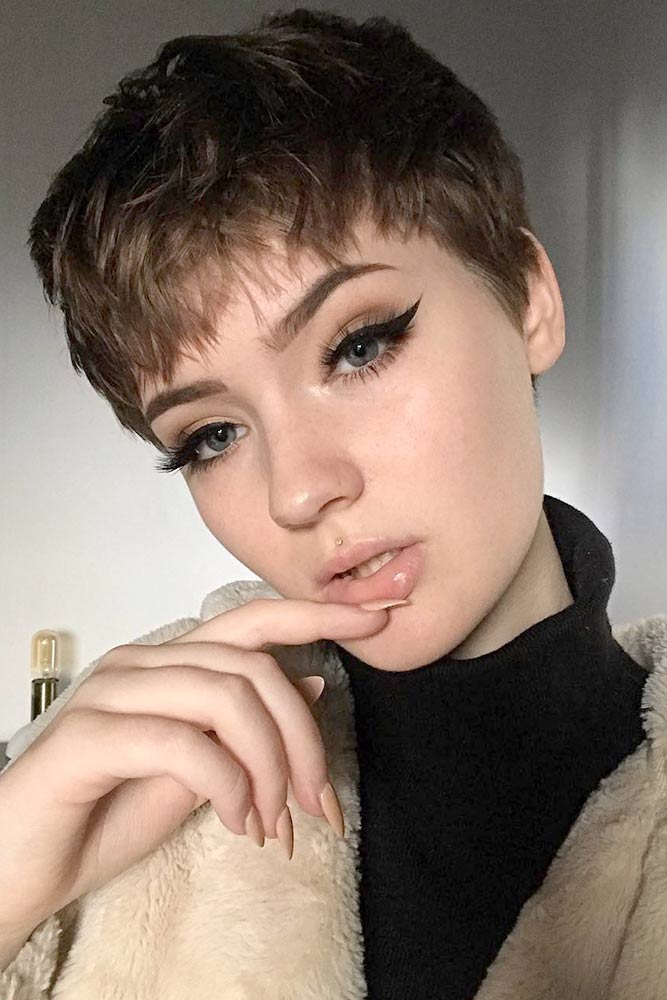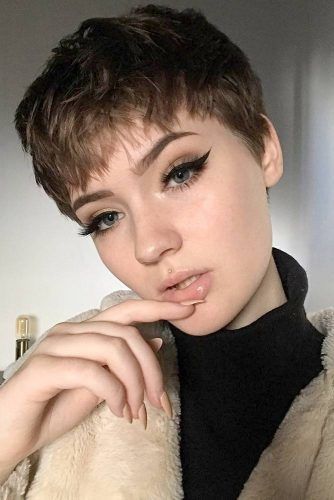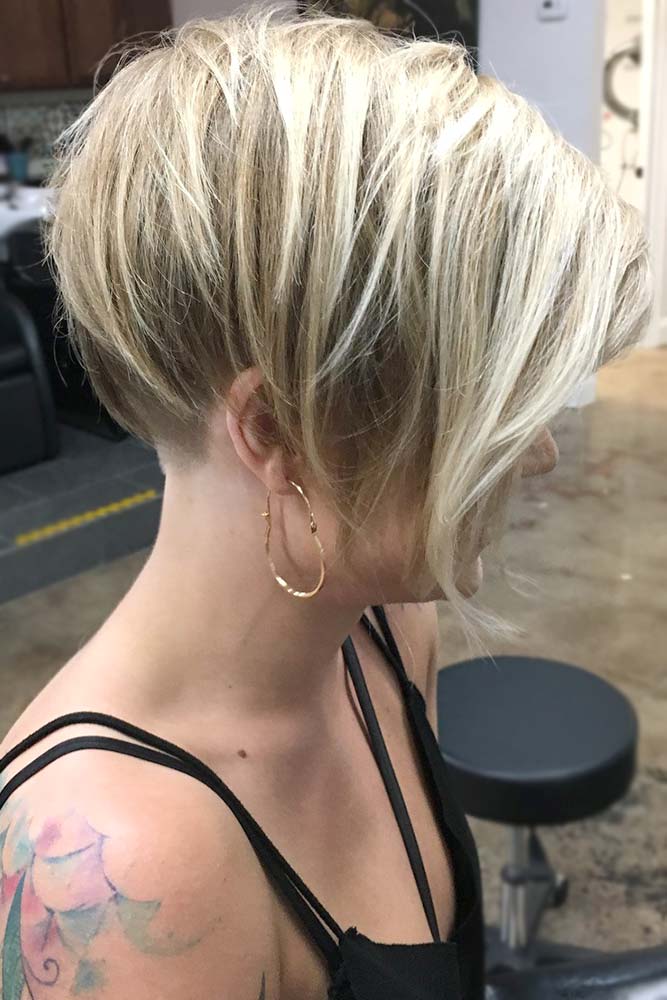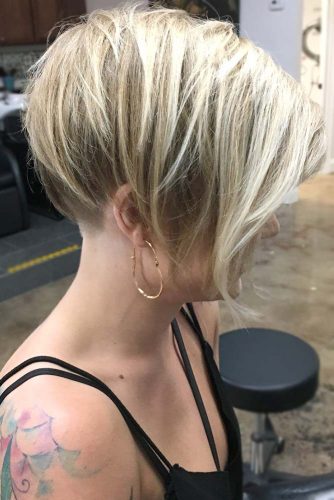 Typically, pixie haircuts are not among the best hair cuts ideas for round faces. However, it is possible to add either side swept or short bangs, and the pixie will elongate the face and instantly make you appear amazing. Talking about side swept bangs, it will give angles and thus soften that extra roundness. Add some texture to the bangs, and they will accentuate your pretty eyes and cheekbones.
ADVERTISEMENT ‧ CONTINUE READING BELOW
Short Bob Haircut
Source: ryabchik.moscow via Instagram, taylorlashae via Instagram, anhcotran via Instagram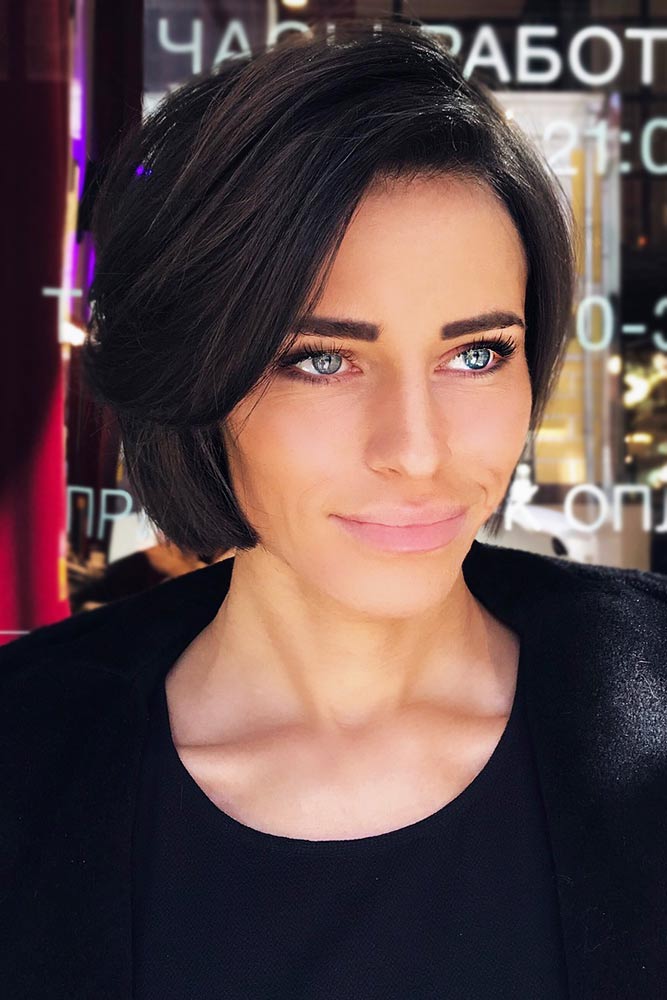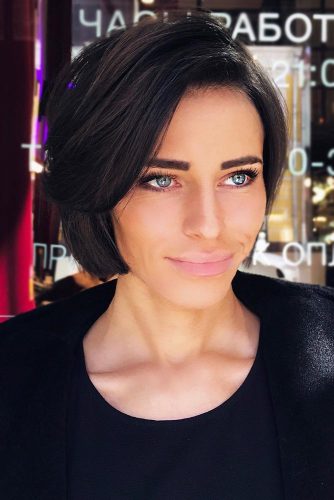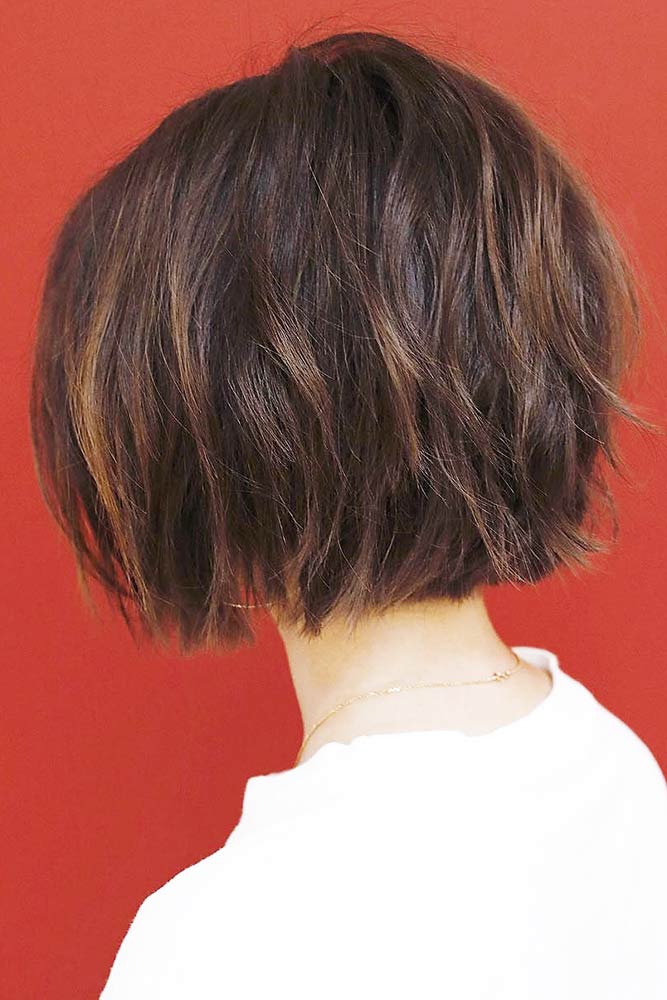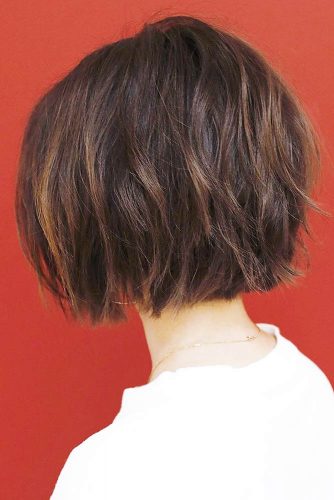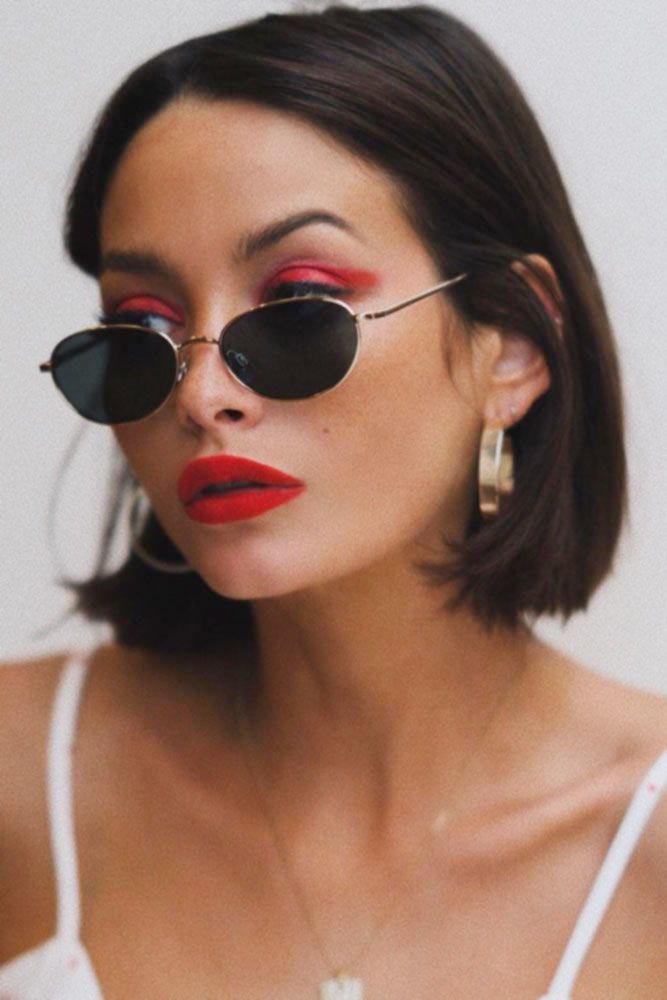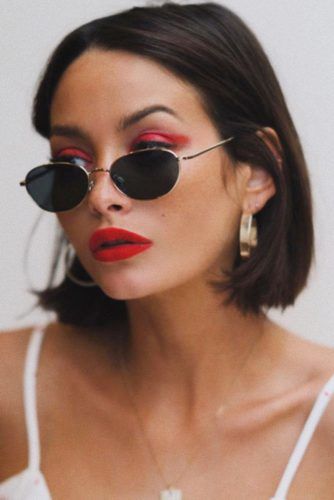 Here comes everybody's favorite bob. You know that it has so many variations, but we brought something new to you. We will show you that the bob has never been so amazing. Please look at these pics, it's so hard to take your eyes off them, isn't it? These haircuts are just on point. The colors of hair are so pleasant, look at this volume: we can't find the words to describe how voluminous these bobs are. Actually, not every girl can let herself to get such a haircut, so it's time for you to be brave and try out one of these bob haircuts for round faces. People won't be able to take eyes of such a sumptuous haircut too, don't you think that's a trick you are looking for? Those who look at you will be amazed by the round silhouette of your hair, and the front locks will finish the magic, balancing your face shape. A tip for girls with very thick hair: many hair stylists consider short bob to be one of the most awesome hairstyles for round faces and thin hair. Volume and visual face shaping are the essentials that this haircut will give to you.
ADVERTISEMENT ‧ CONTINUE READING BELOW
A-line Bob
Source: behindthechair_com via Instagram, natalieannehair via Instagram, riawna via Instagram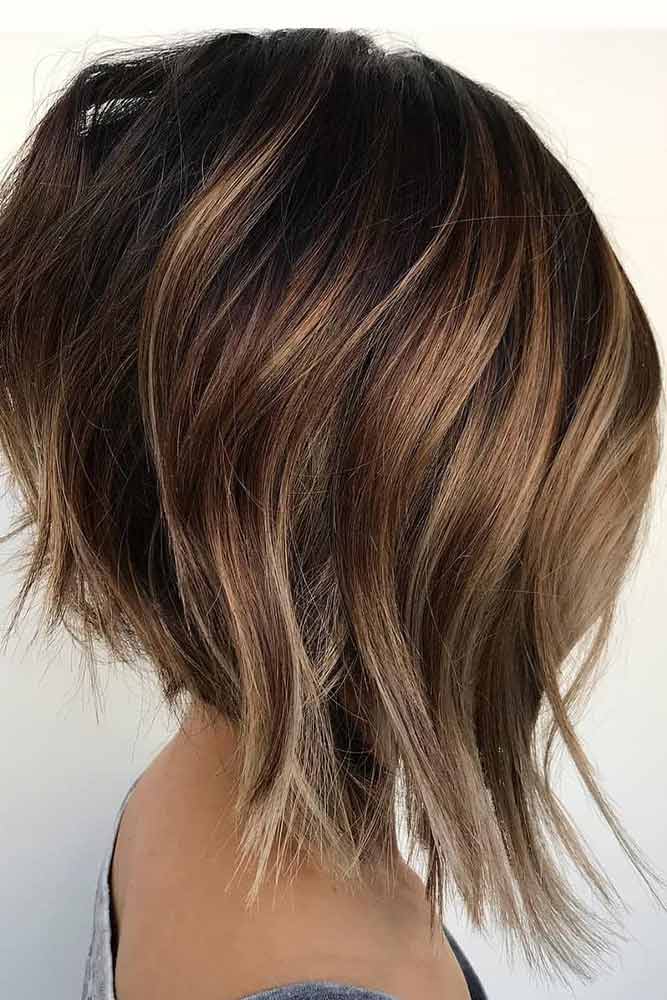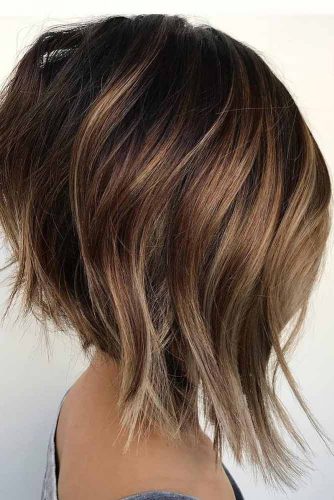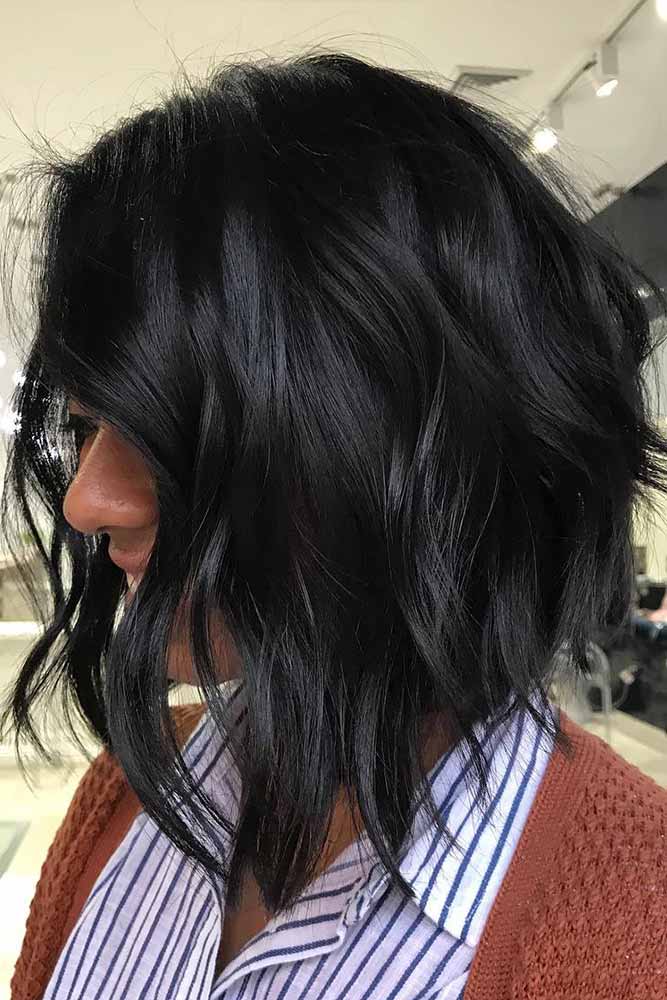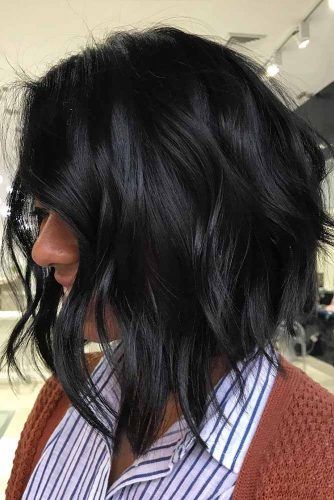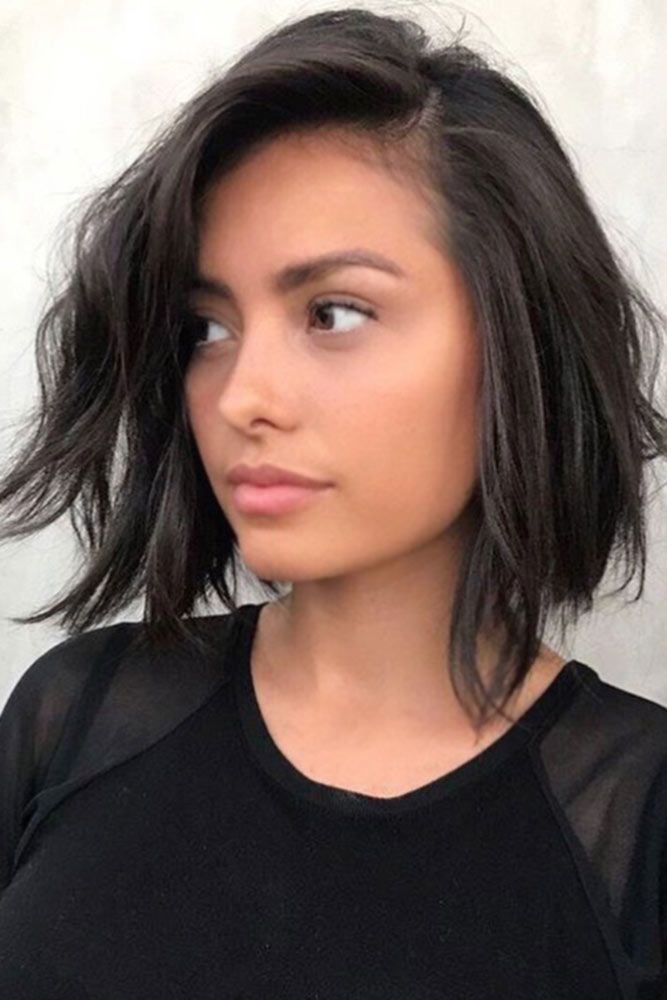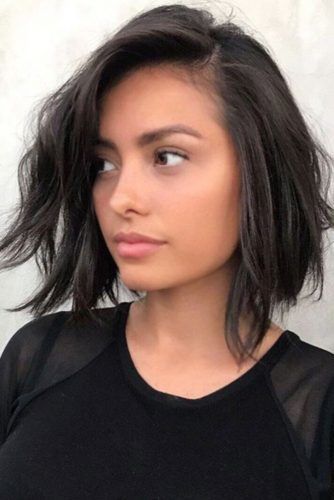 These are complimenting short haircuts for round faces, as well. An A-line bob, also called an inverted bob, is a sassy hairstyle sported by such celebrities as Kelly Clarkson, Kirsten Dunst, and Khloe Kardashian who also have a round face, by the way. The longer front and shorter back compliments a round face. But make sure there is no volume on its sides.
ADVERTISEMENT ‧ CONTINUE READING BELOW
Short To Medium Bob Cut
Source: riawna via Instagram, anhcotran via Instagram, natalieannehair via Instagram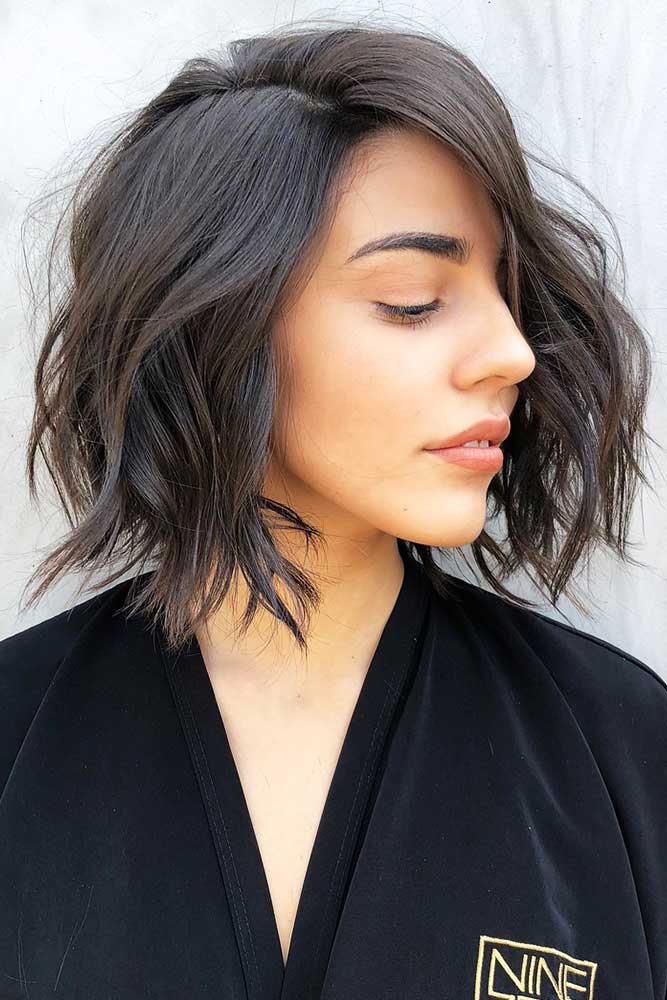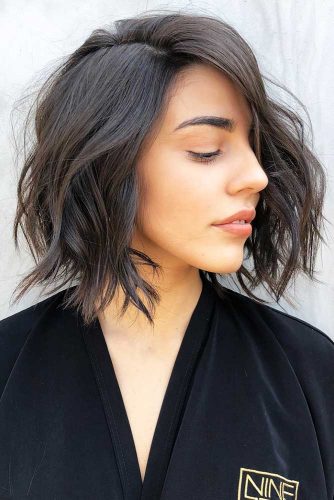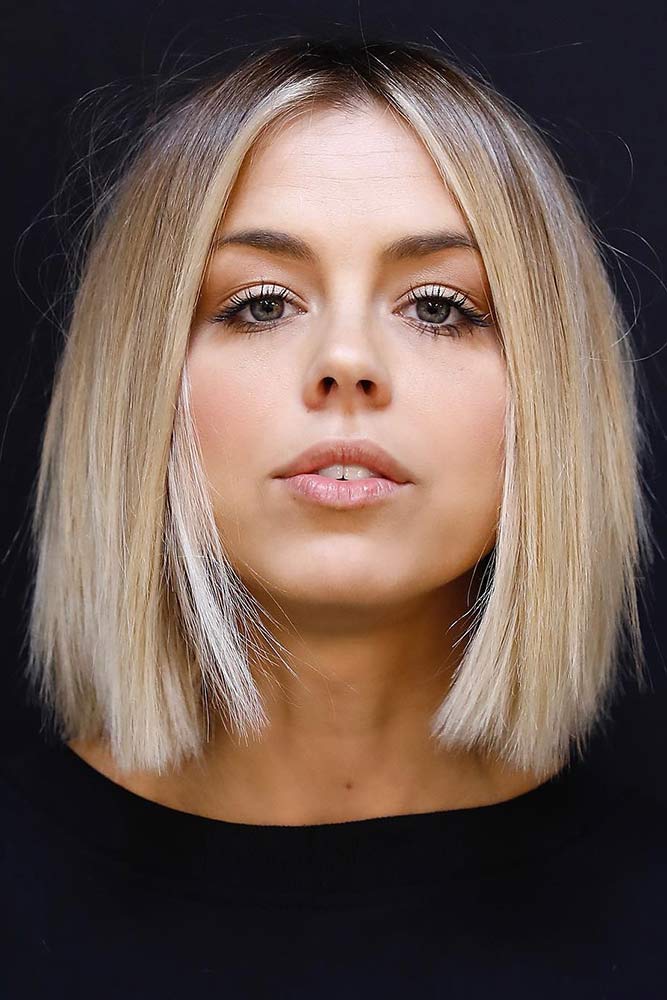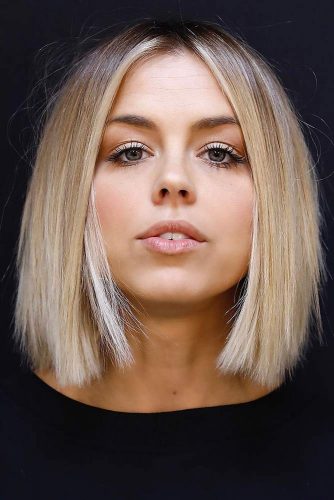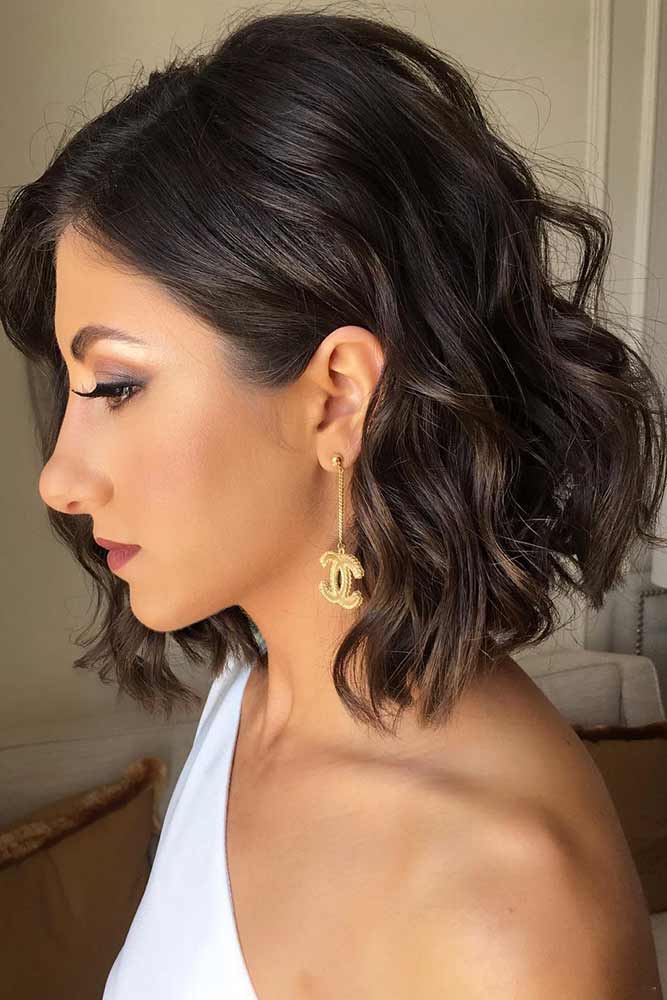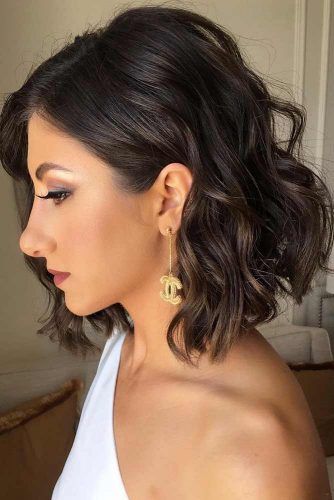 The bobs you can observe in these pictures are among the most enhancing hairstyles for chubby round faces. Keep it simply straight or add some messiness or wave it a bit. To sum up, do anything but curl it because curls will give this hair style some extra width. And more width is not what we are looking for.
ADVERTISEMENT ‧ CONTINUE READING BELOW
Lob For Round Face Shape
Source: anhcotran via Instagram, emmachenartistry via Instagram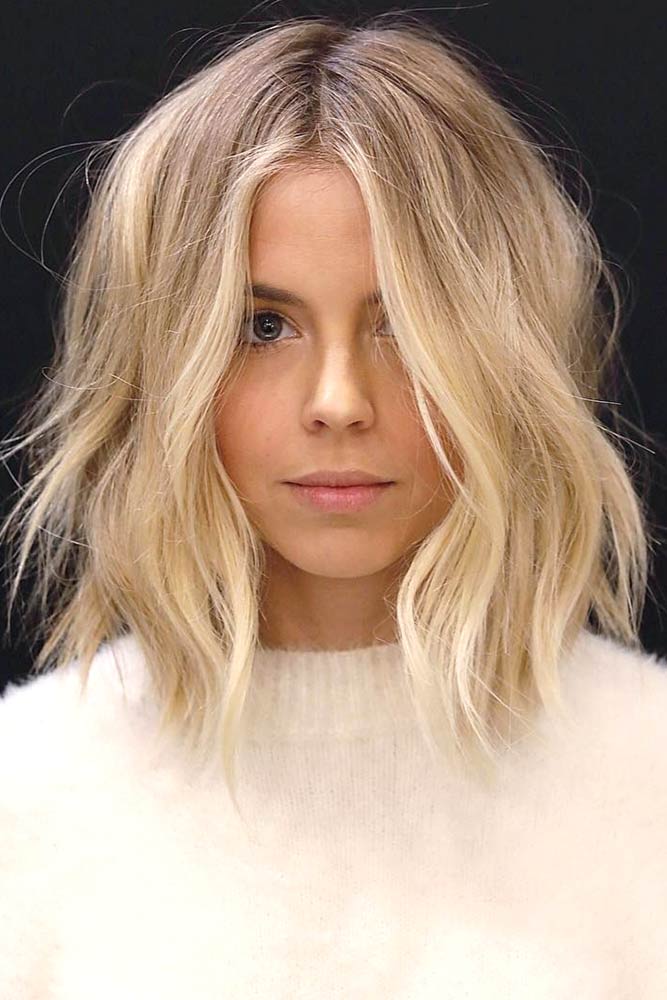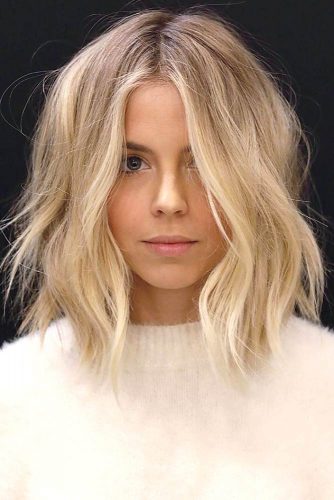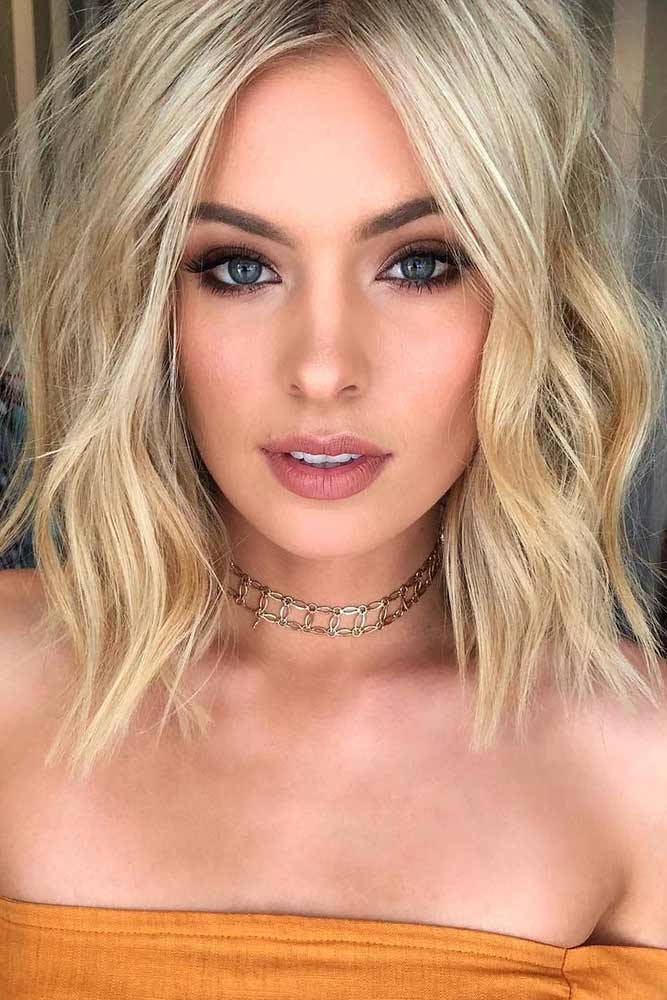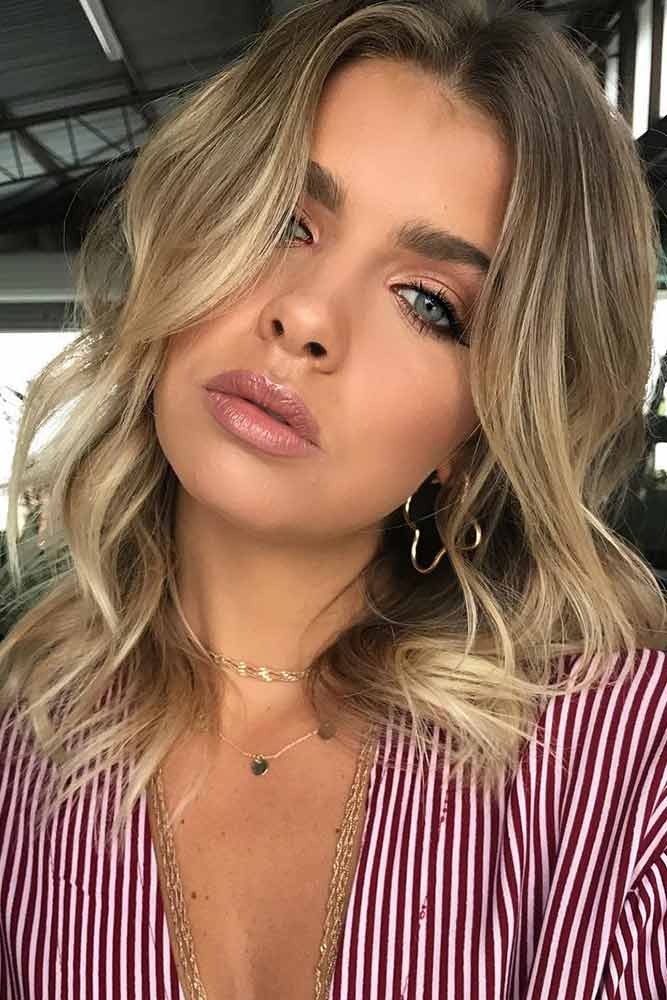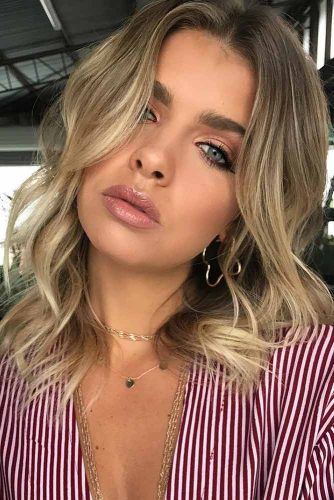 Yes, we haven't finished with the mighty bob. It's even more versatile than you think, a long bob can be another good idea for you. Apart from framing your face in a perfect way, it has one more advantage you will fall in love with: it looks more elegant than its shorter version. The hair length in these pictures is perfect for both evening and daily looks, and that's what every girl needs. Of course, the haircut is crucial, but don't forget that you should attach the importance to the choice of hair coloring technique. An ombre or balayage are your helping hands that will also make your face appear slimmer. Their strategies are easy: the combination of colors gives a great volume, thus drawing attention. It's so easy to find a right bob for you, yet very important. And now you now that long bobs are the right bob hairstyles for round faces and thick hair.
Bobs With Bang
Source: salsalhair via Instagram, bescene via Instagram, nina via Instagram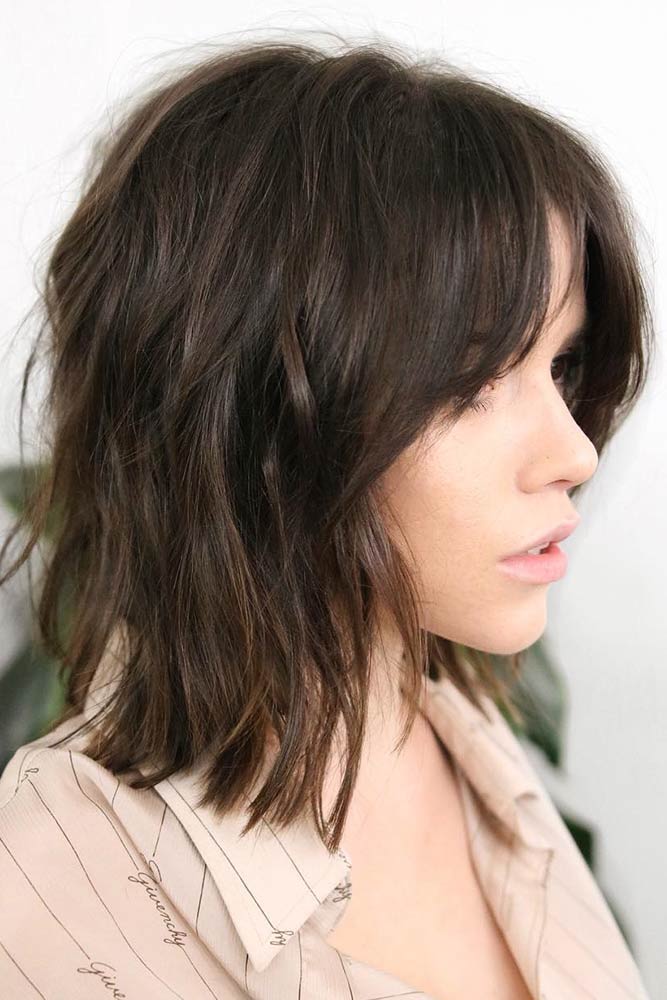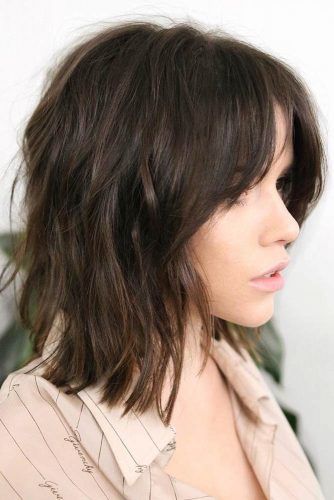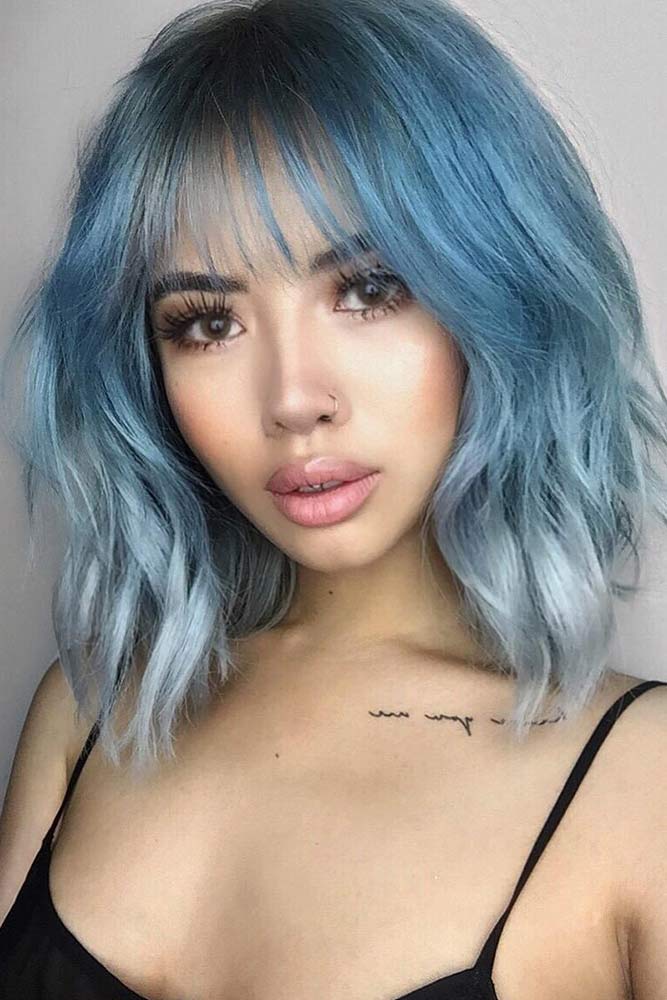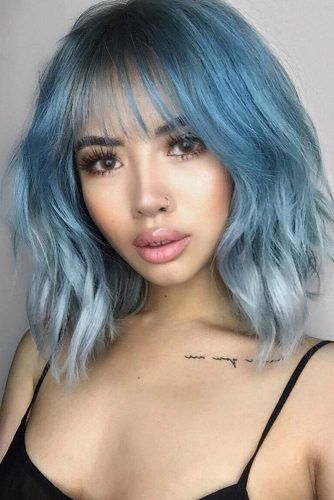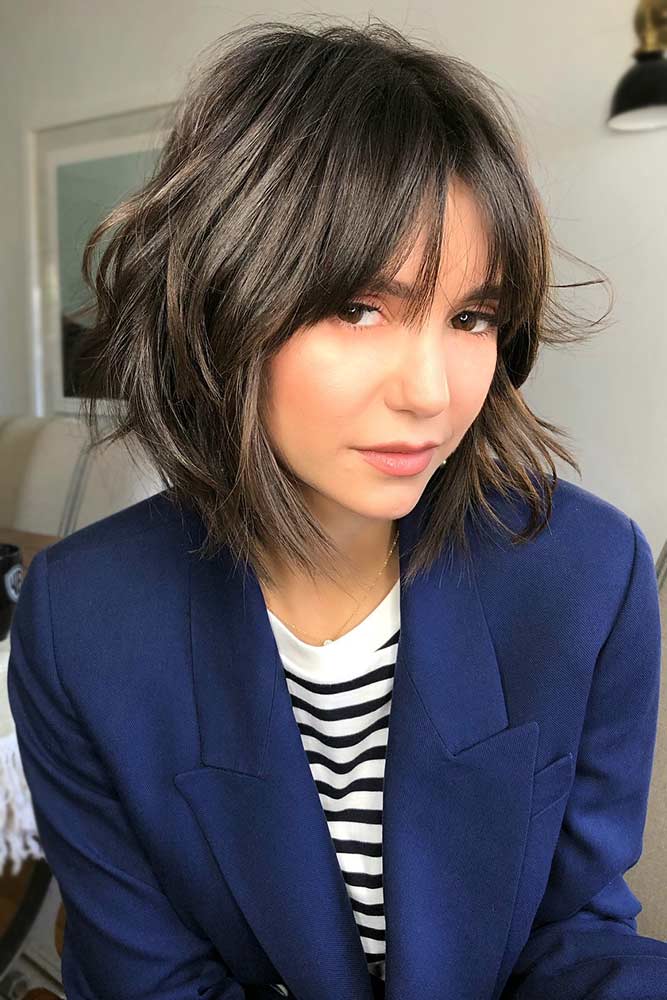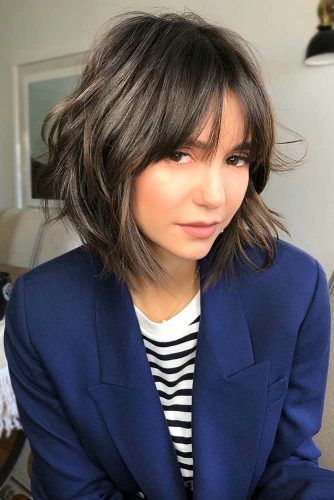 Haircuts with bangs are also among the best haircuts for face shapes that are chubby. We should emphasize it again, one of your tasks is to create some angles with the help of the cut, and bangs can do the job. Kendall Jenner and Cameron Diaz who have chubby faces use bangs to their advantage. Bangs frame their faces picturesquely, hiding their big cheeks.
Medium Length Haircuts
Source: anhcotran via Instagram, salsalhair via Instagram, emmachenartistry via Instagram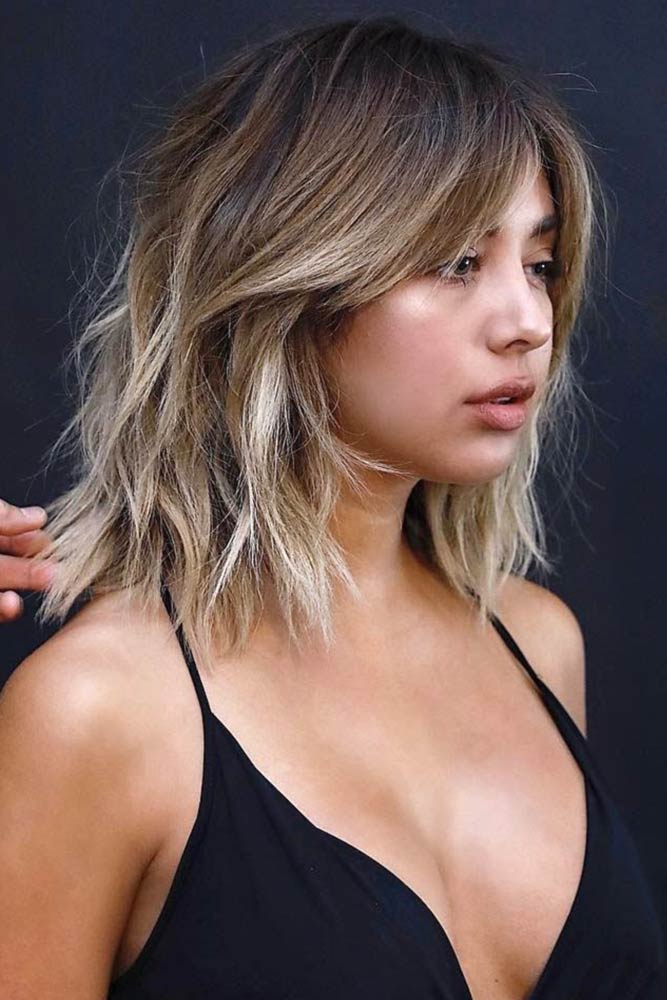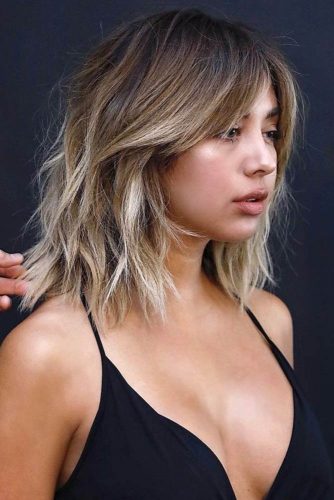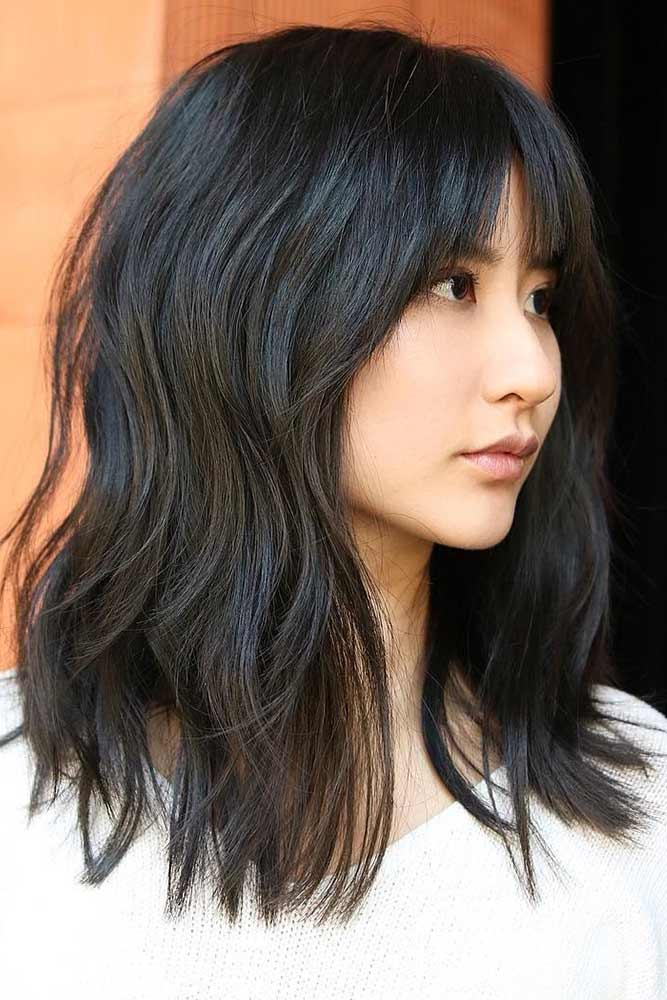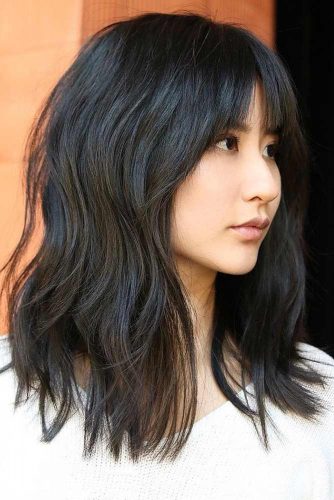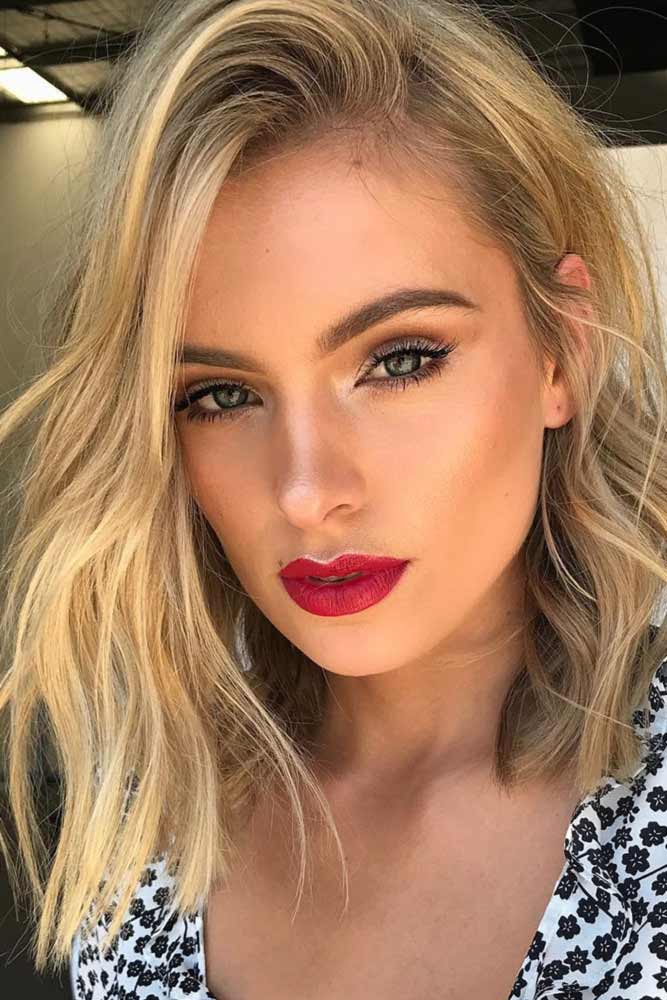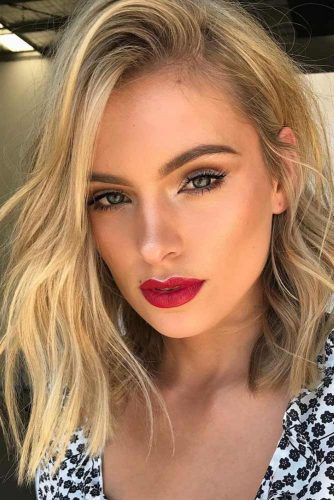 If it is difficult for you to grow long hair and you don't want to cut your hair very short, then medium length is your option. Also, this haircut is suitable for any hair type, whether it is straight, wavy or messy.
ADVERTISEMENT ‧ CONTINUE READING BELOW
Long Haircut
Source: anhcotran via Instagram, chelseahaircutters via Instagram, ryabchik.moscow via Instagram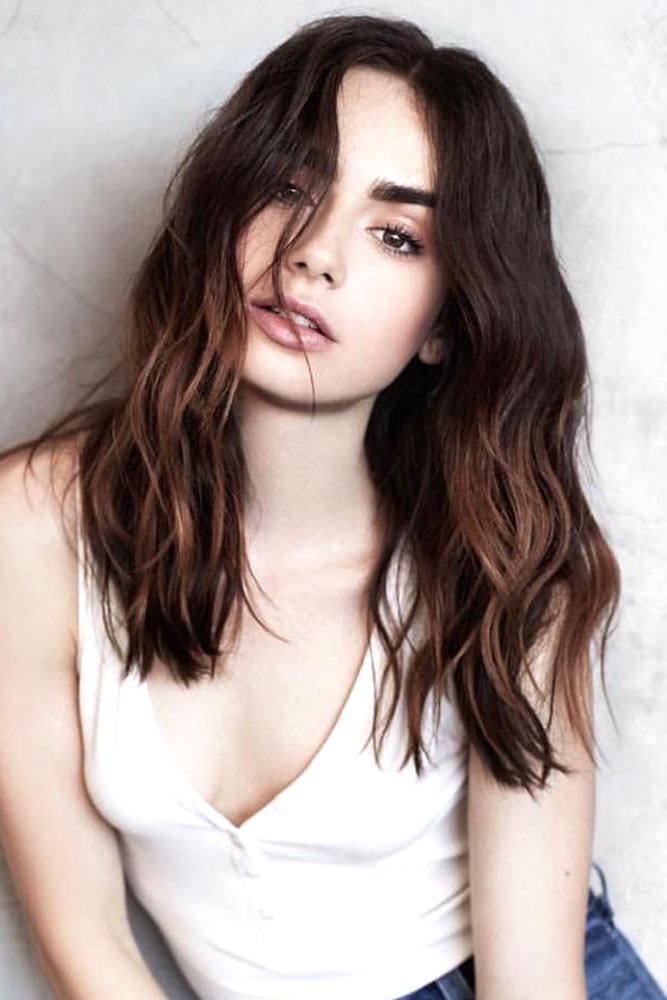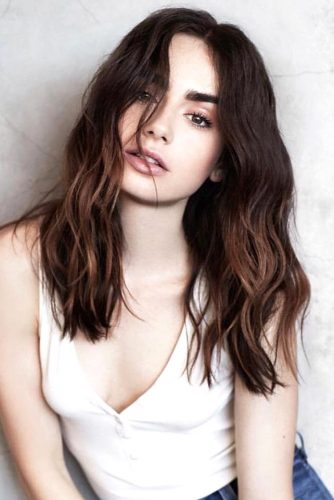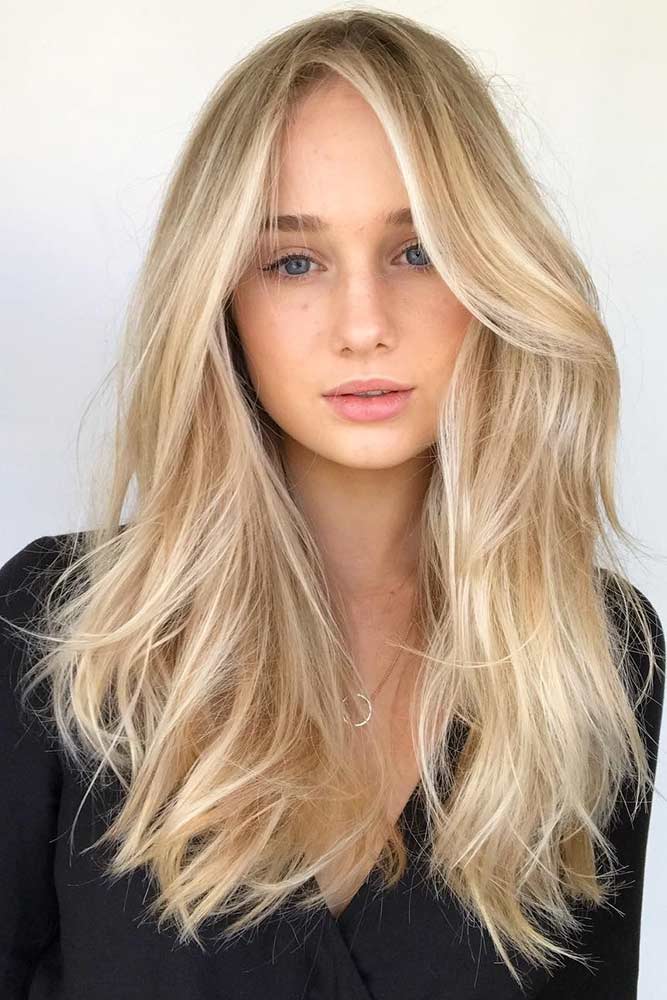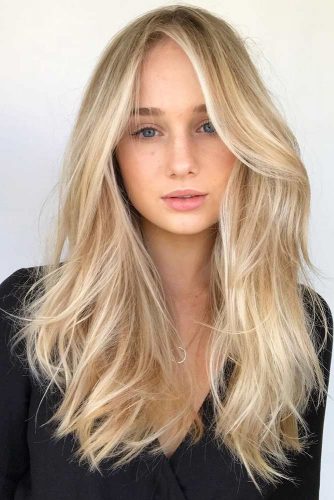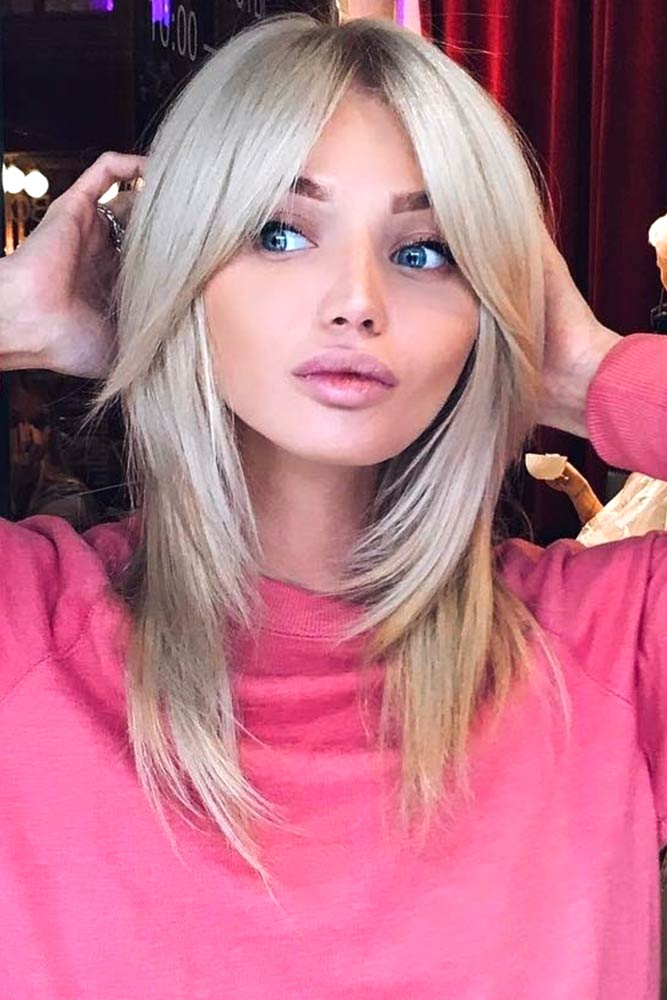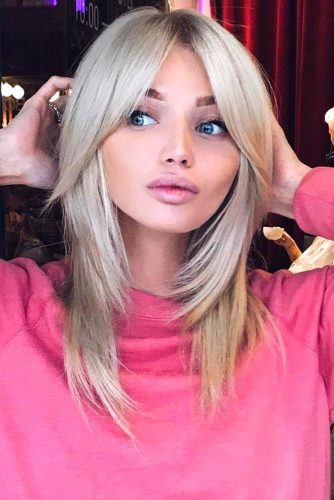 Yes, there are lots of medium length haircuts for round faces, but long hair is something we will never get tired of. Just like a never-ending love story, classic long haircuts have always been popular with us girls. Have you seen something more gorgeous that long loose waves? And did you know that your long hair is the solution for your round face that you always have at hand? Seriously, if you feel that your face shape is too prominent compared to its features, you always can cover it with your hair. For a more dramatic look, your favorite waves will come in handy: they also have the power to draw attention. We are so happy that now you don't have to get lost thinking of what hairstyle looks good on a round face, and we hope you feel the same. Pick the idea you like the most and call your hairstylist: it's time for a great upgrade!
ADVERTISEMENT ‧ CONTINUE READING BELOW