Rose Updo With Flowers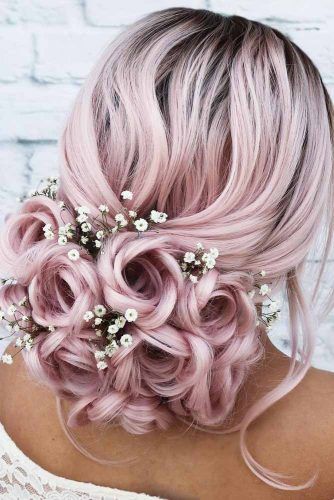 Flowers set the right mood for your celebration, turning everything they touch into romantic ambient. So why don't you put them everywhere? Literally everywhere! Besides embellishing the wedding arch and table centerpieces with your favorite blossoms, put some flowers into your updo. To take make the floral look absolutely authentic, create a hairdo full of rose-like twists and finish everything with soft pastel color.
Source: hairspray_studio via Instagram

Voluminous Waves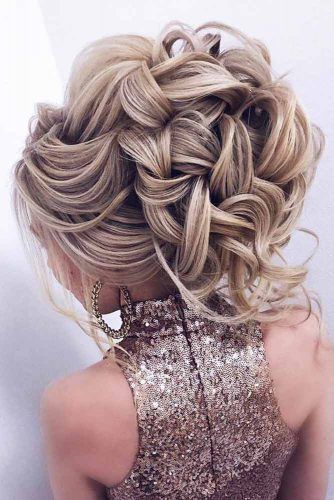 It's hard to notice the line where waves transform into an updo; they seem to have taken the long hair to do their own thing. Even though such a spectacular hairstyle requires a generous amount of hair spray, you won't regret copying the look for one simple reason: it will complement any type of wedding dress while keeping all your locks out of the way.
Source: elstile via Instagram

Finger Waves Updo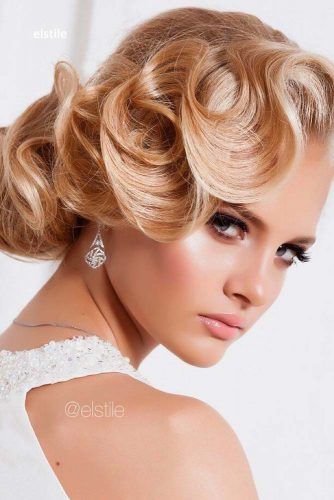 If you celebrate a traditional wedding with vintage design, finger waves for your bride look are more than just a must: it's a finishing detail that will tie everything up! Voluminous finger waves that gently fold into one another, flowing into an exquisite updo for a delicate bride are a hair dream come true.
Source: elstile via Instagram