A Stunning Bun Updo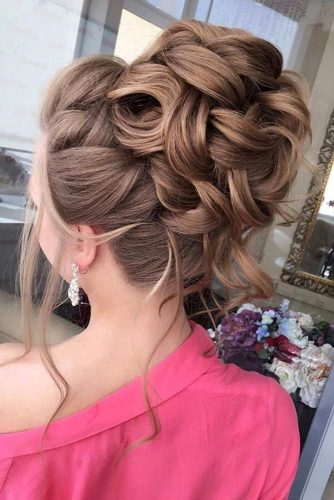 A hairstyle for a wedding day should be chosen according to your own preferences and desires. Are you keen on having a beautiful bun updo? Then do it! Pretty and stylish at the same time, it will complete your look, bringing the accent to your beautiful face.
Source: elstile via Instagram
A Twisted Halo Braid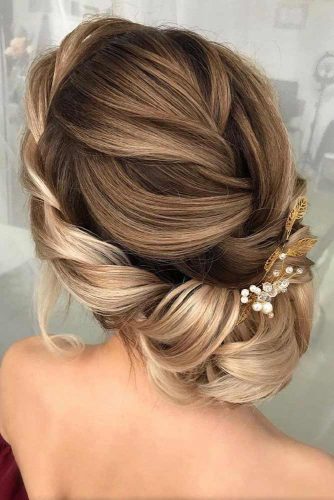 "Wow!" is what we would like to say about this halo twisted braid. Standing out among other wedding hairstyles updo, it is fantastic-looking for a wedding occasion, don`t you think? Neat and interesting, it is not something we are all used to, but definitely something that will take the breath away.
Source: milabeautykim via Instagram
A Vintage Floral Wedding Updo For Long Hair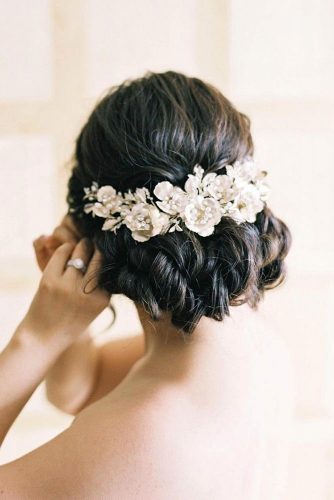 A vintage wedding theme is supposed to bring its atmosphere through everything, even the hair of the bride. That is why we recommend you trying this floral updo. Neatly taken from the face, the hair is set in the back decorated with gorgeous flowers, bringing out a special mood that is just needed for such a themed occasion.
Source: jenhuangphoto via Instagram