A Classy Low Bun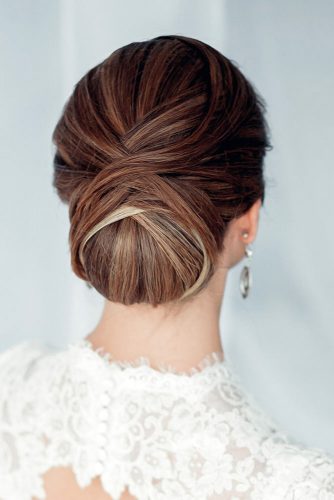 A big day is approaching, and you still have no idea what hairstyle to choose? Then pick this classy low bun. Believe us, a true classic that never goes out of style will be gorgeous-looking for any style you pick for your wedding. The simplicity of such a hairstyle is its winning side, don`t you think?
Source: elstile via Instagram
An Outstanding Side Updo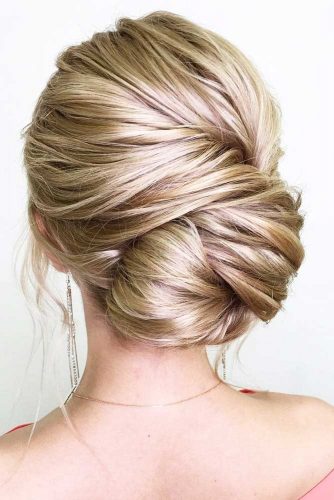 Do you prefer a classy hairstyle and would like to give it some twist? Would you like to make it interesting and more creative? Then we have an idea for you. Pick a classy low bun that is immortal in the wedding styling, but do it a bit to the side. This will bring some newness and freshness to the hairstyle, while keeping it classy.
Source: oksana_sergeeva_stilist via Instagram
Creative Updo For A Stunning Look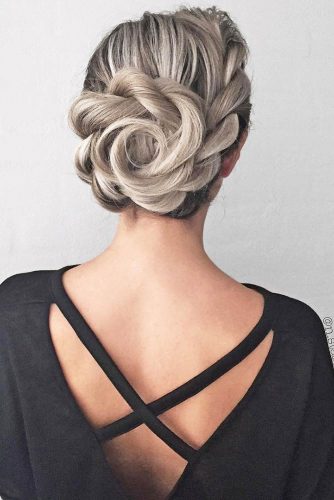 If you prefer more fun and creative hairstyles even for such a special occasion, then let`s figure out what we can create together! Why don`t you pick an interesting type of braiding and turn a classic low bun into the one with a gorgeous braid? Different and beautiful at the same time, it is just right for a wedding.
Source: n.starck via Instagram