You Can Master This Twisted Crown Braid Tutorial in Less Than 10 Minutes
Our twisted crown braid tutorial is super-easy, so every girl can repeat these steps and look gorgeous. This hairstyle is appropriate for any possible occasion, be it a day at work or a night out. Another advantage of this hairstyle is that it can be completed in about five minutes and it is considered to be one of the best second-day hairstyles.
ADVERTISEMENT ‧ CONTINUE READING BELOW
Source: Alexgabouryyt via Youtube
This type of braid is quite easy to do, especially comparing to

box braids

, fishtail braids, and spiral braids. So, let us learn how to do it. The first step is to curl your hair with the help of a curling iron. Alternate directions as well as locks sizes when curling.
To proceed with one of the simplest

long hairstyles

, part your hair to one of the sides. We will require two tresses to work with. The first tress will be taken from near the part on top of your head. And the second tress will be taken from below the first tress. Their size should be approximately the same.
Now take the bottom tress and put it over the top tress. And it should be twisted around. Thus, tresses kind of switch their positions.
Next, add one more tress to the bottom tress. Again, cross the tresses over so that they switch their positions.
Continue braiding till your ear, and don't forget to add one more tress from the bottom every time.
When you reach the ear, stop to pancake the twists with your thumb and index fingers. Pull the twists from the outer side. Thus, they will become fuller and looser.
Now continue on and just cross the two sections around to the very ends. Pancake the braid one more time to make the down part looser, too.
Now when the braid is ready, take its end and adjust it from behind in a circular shape.
Secure it with a bobby pin at the end of the half circle.
Repeat the aforementioned steps to create one more braid at the same side.
Using bobby pins, secure the second braid just below the first one, make its end face upwards.
Criss cross the bobby pins so that they make an X shape.
Now let us work with another side. Create a braid and lay it behind, covering the X shape made with bobby pins. And this braid should be situated between the first two braids.
Finally, take its ends and let them down under the bottom braid. Pin it to secure.
There it is! With these simple steps, you can have a cool hairstyle that looks romantic and carefree.
Combine Twisted Crown Braid with Another Braid
Source: Braidzzfordayzz via Instagram, Jaykaybraids via Instagram, Prettyhairstyleess via Instagram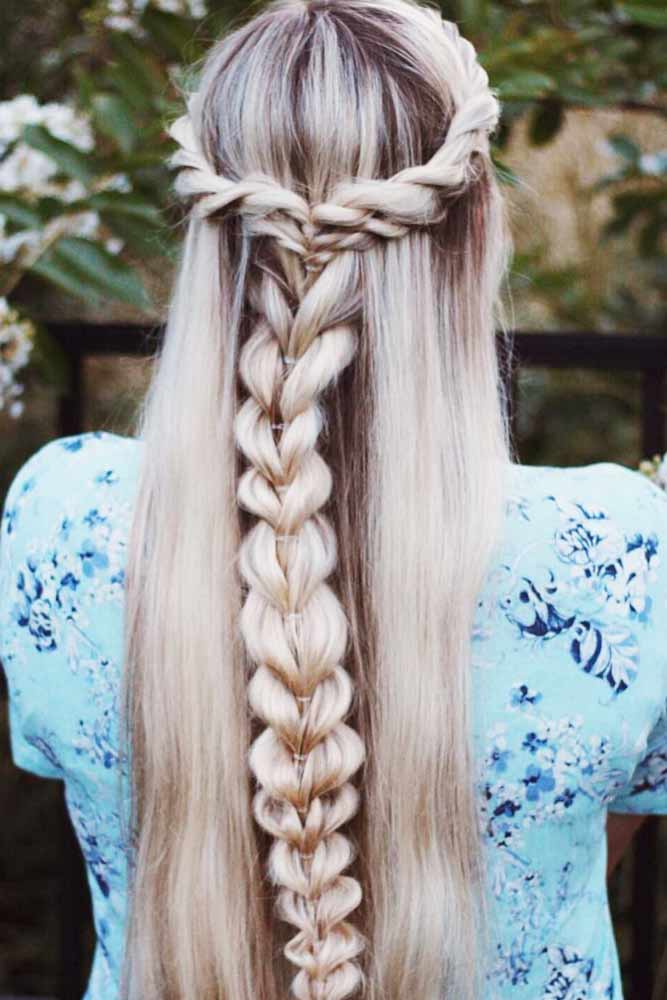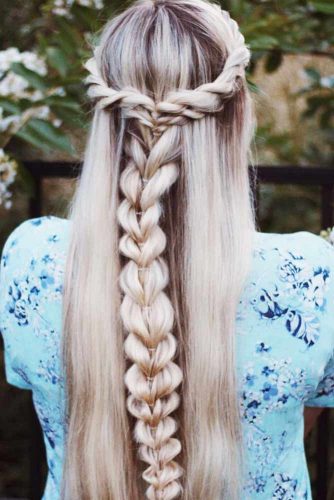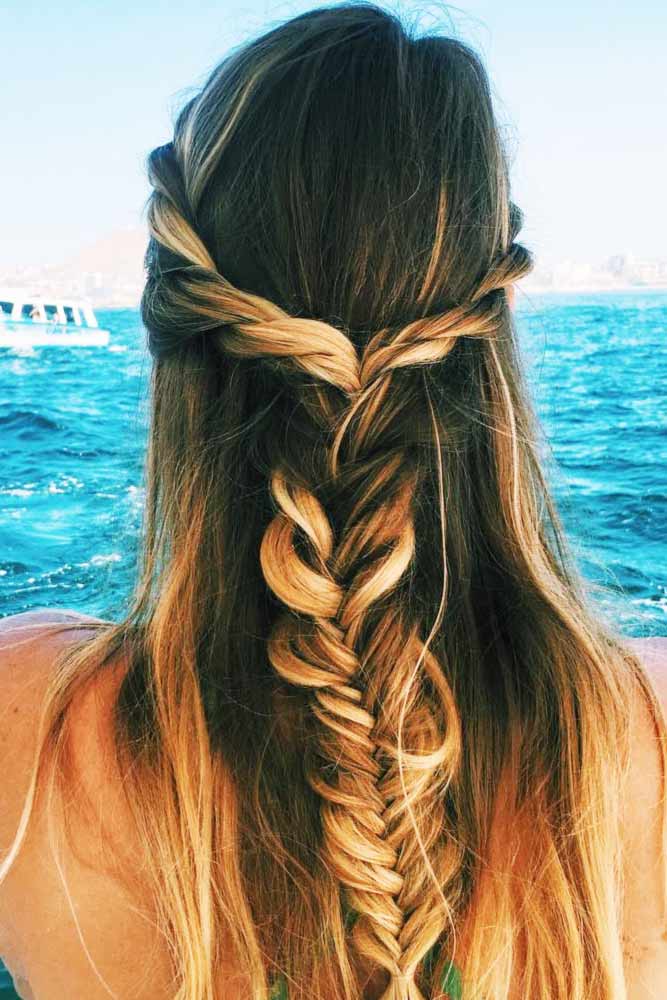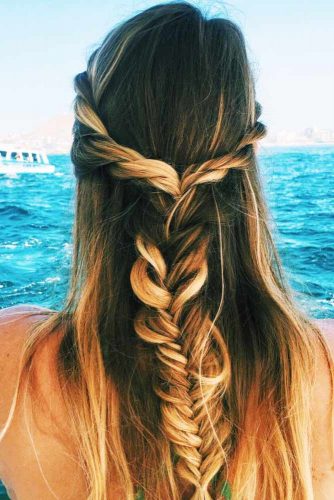 Combining few styles into one is always a good idea. A twisted crown braid falling into a carefree fishtail looks extremely simple and gorgeous at the same time.
ADVERTISEMENT ‧ CONTINUE READING BELOW
Lovely Twisted Braids
Source: Hair_by_pelerossi via Instagram, Taylor_lamb_hair via Instagram, Kayleymelissa via Instagram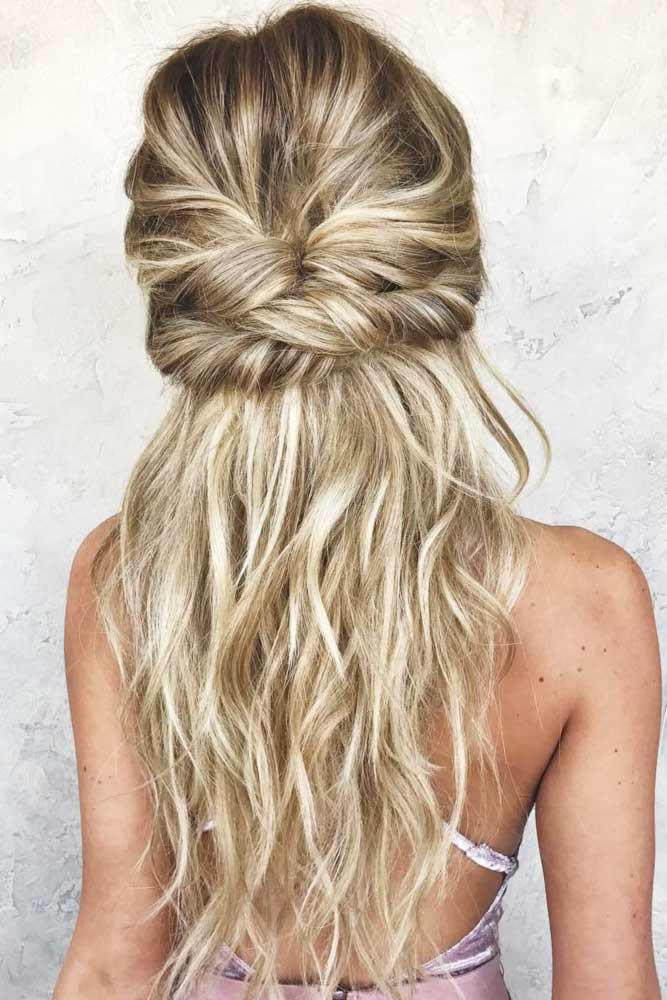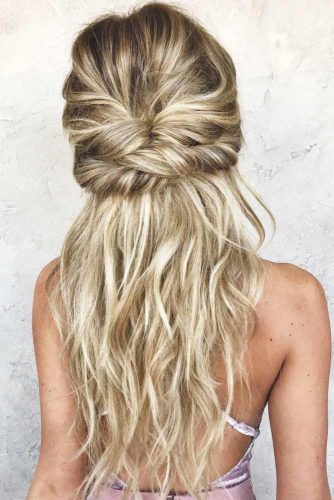 There are so many elegant 'dos with twisted braids. Have you ever wanted to feel like the mother of dragons? Try pulling off her 'do at first! After that you are ready to tame the dragons!
ADVERTISEMENT ‧ CONTINUE READING BELOW