Two block haircut became a sensation among Asian men when nobody thought it would. The blowout of this haircut was so massive that people doubted its longevity, but 2 Block haircut has proven it has come to stay. Today, two block haircut is not just on many men's lips, It's on the runway scenes, magazine covers, pictured on celebrities, and on everyday guys, you pass by.
Who Should Get A Two Block Haircut?
Here are a few reasons you should opt for 2 block cut.
Two block haircut is appealing to the eyes: It is very flattering when done right. It can be worn with corporate or casual outfits.
It is easy to maintain: Just like an undercut, two blocks haircut is very easy to maintain as it regards trimming and shaving the sides.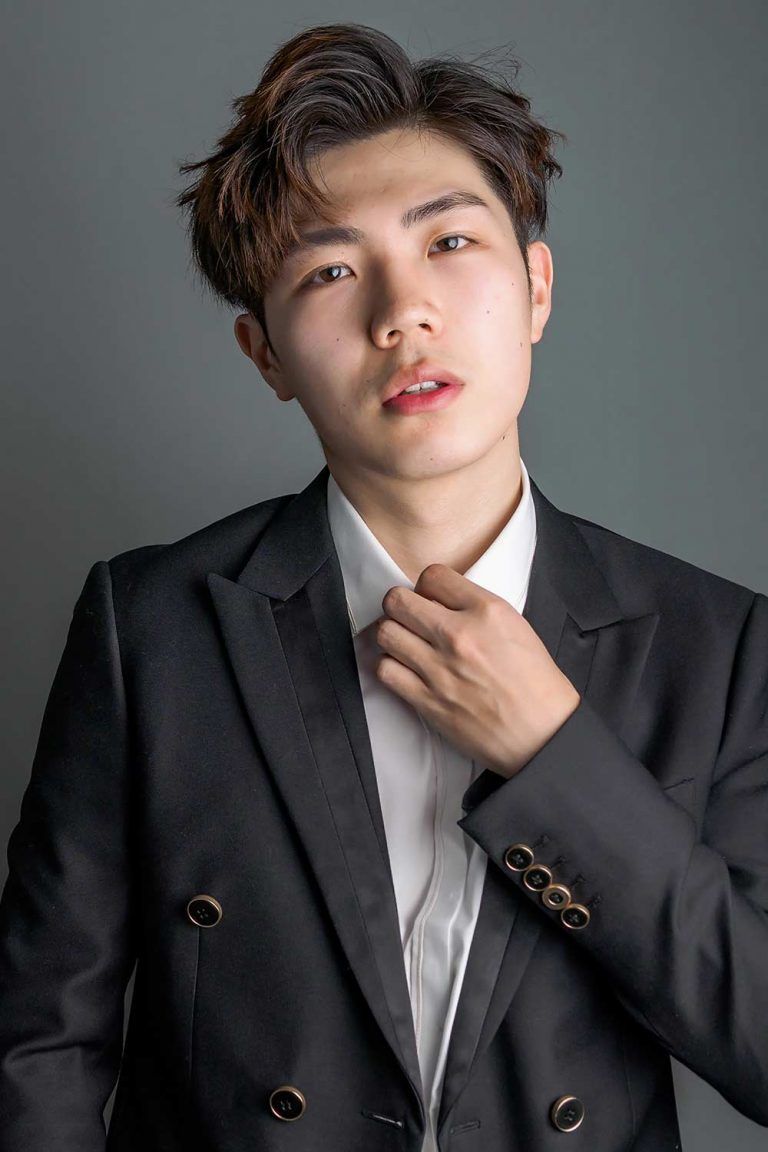 It's perfect for any length you choose: It's quite easy to try out all the length to get your perfect fit.
Easy to style: You can style it by combing it with your fingers, brushes, or ordinary combs.
What Is A Two Block Haircut?
It's a men's haircut that features very short, thin, or shaved sides and lower back of the hair accompanied by a longer top. You can say it's an improved version of the undercut.
You'd probably wonder how two block are different from the undercut. The truth is, there's a slight but significant difference that can put an end to the two block haircut vs undercut confusion. Unlike undercut variations where contrasts and length transitions may vary, the two block cut always features a visible, distinctive contrast between the sides and top.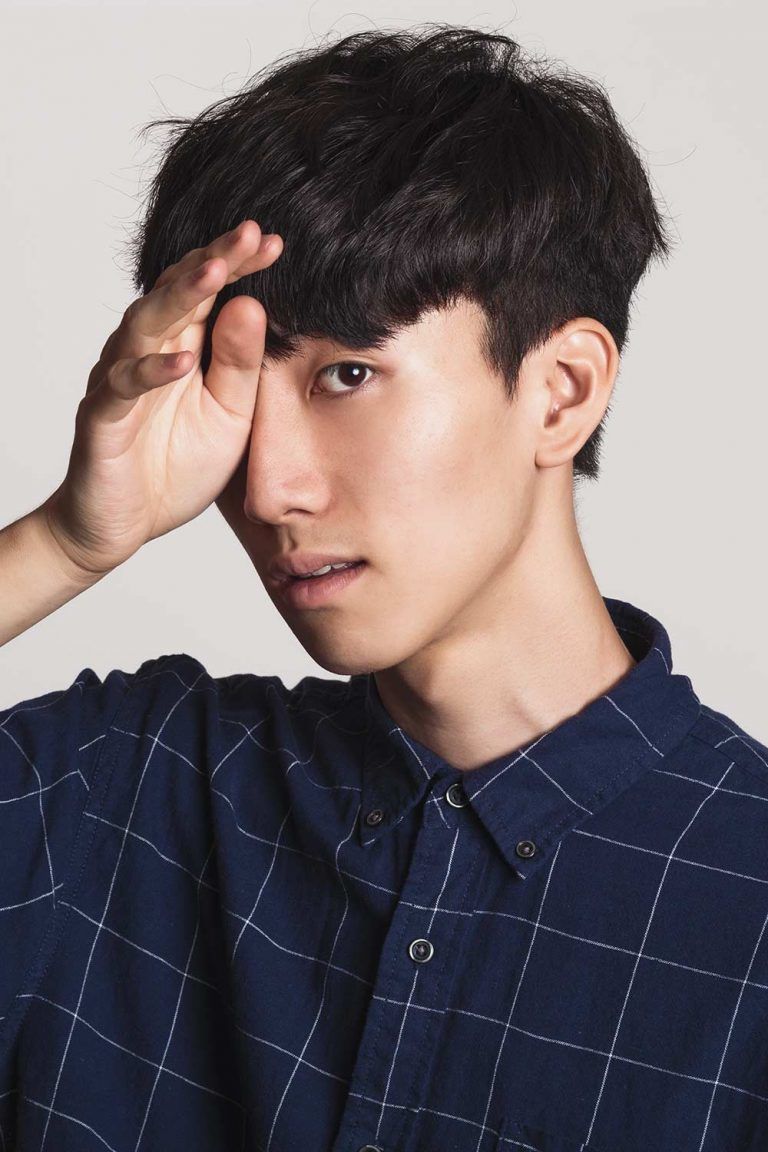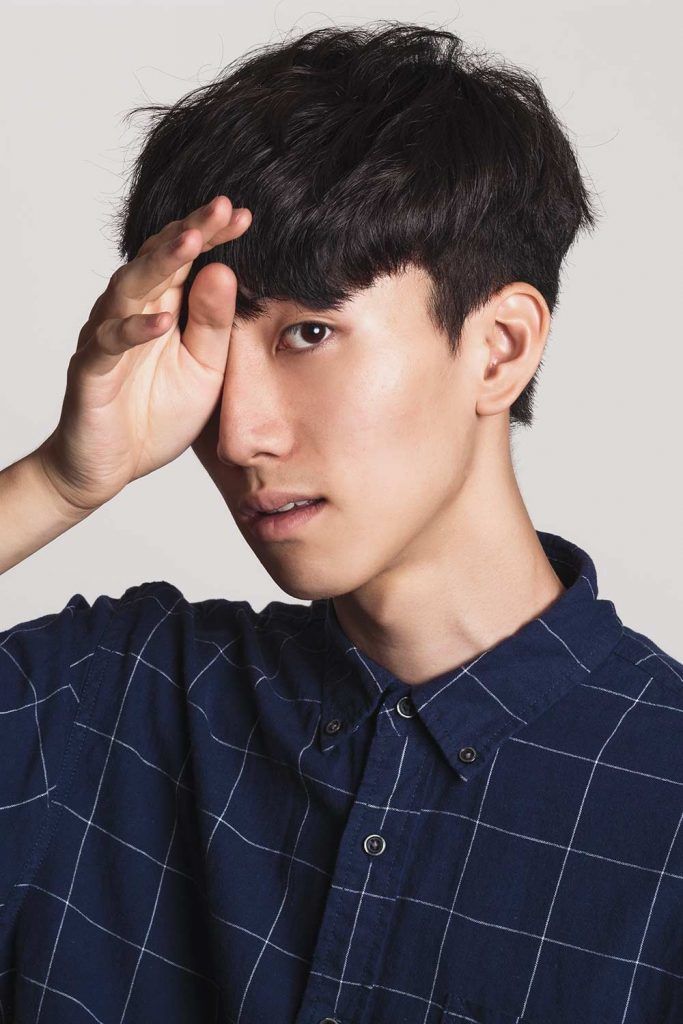 Two block can be likened to an updated version of a disconnected undercut. And, it has split into its own variety of styling and wearing options. Also, since it often features bangs that are of the same length with the top, the cut can be described as a combination of a bowl and an undercut.
How Do I Describe a Two Block Haircut?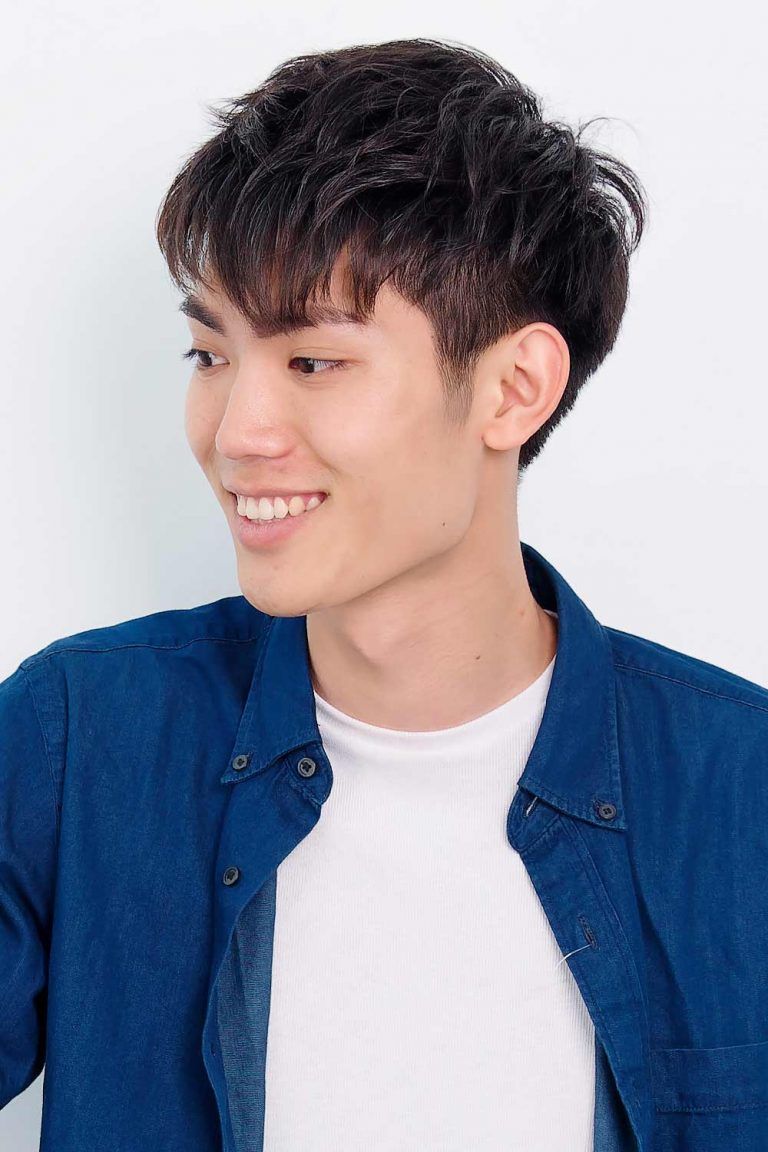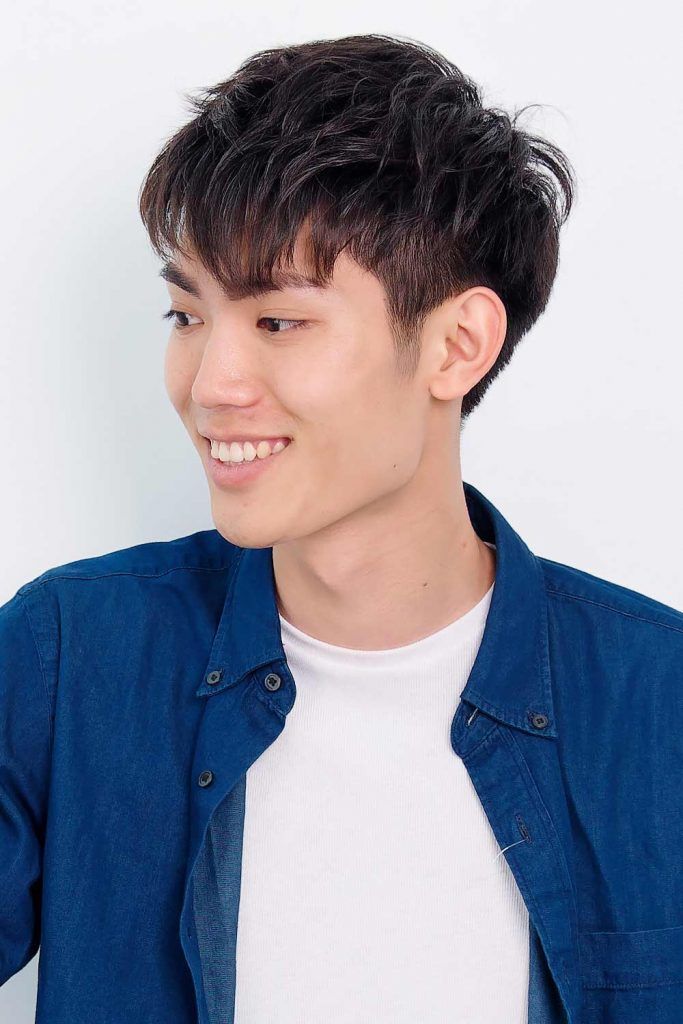 The best form of description is taking the exact pictures of two block haircut you want to your hairstylist. If you are looking for a two block cut and you do not have a picture on you, you can mention the "mushroom cut," or the "fade" from the 80's so that the barber can understand what you are looking for.
How Long Should Hair Be For Two Blocks?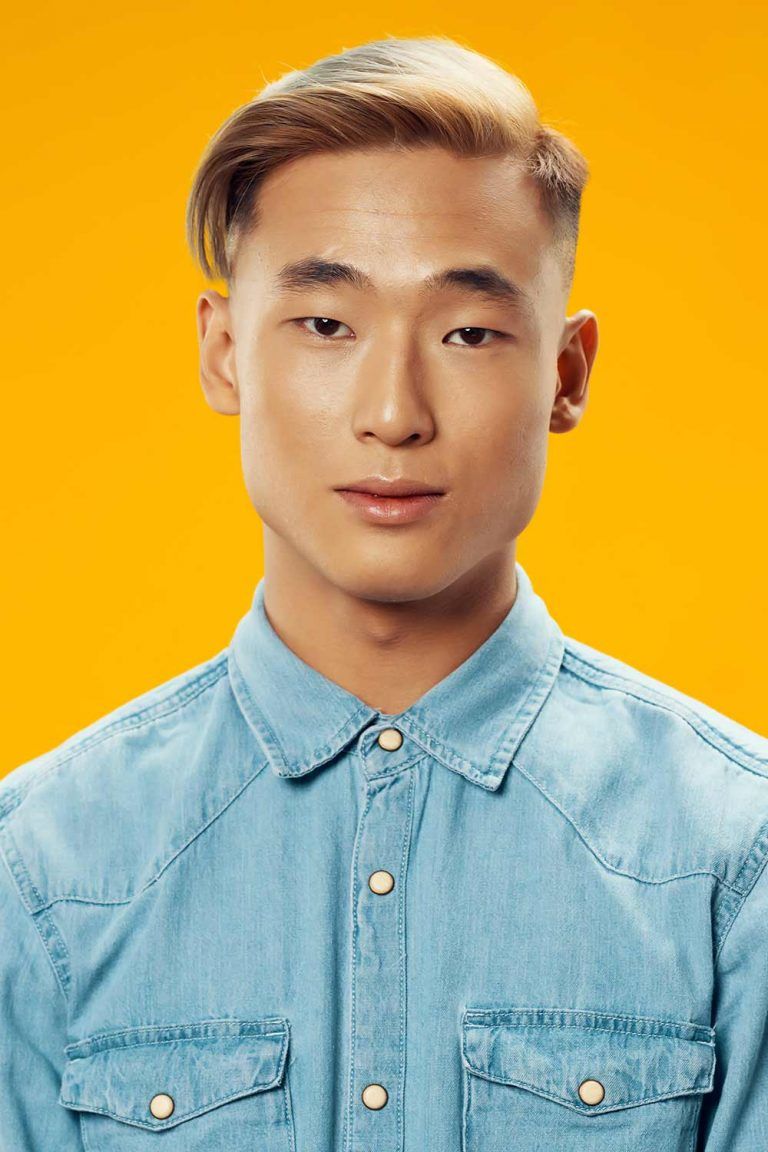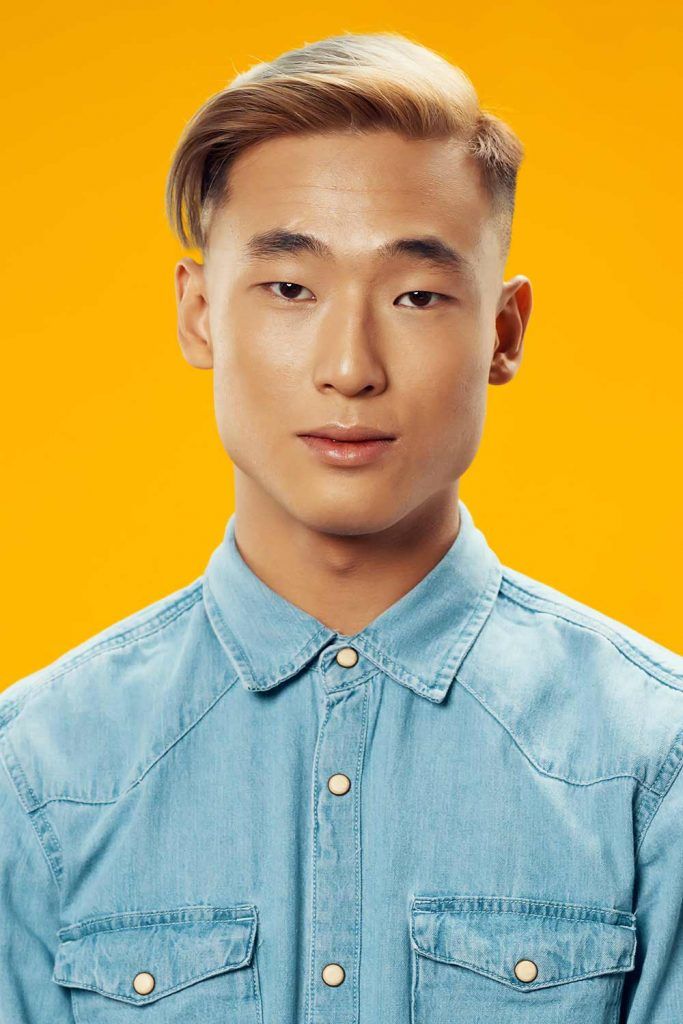 It depends on two factors: your hair texture and the style you want. Usually, the top of your hair should long enough to touch the top of your ears. While hair on the crown of your neck should reach the bone at the back of your skull. Your doesn't necessarily have to be long if two block haircut short is what you want.
Short Two Block Haircut Ideas That Are Everyday Request In Barbershops
This post is all about getting deep into the recently emerged trendy men's two block hair. Besides, there are tons of inspiration you get to choose from.
How Do You Style Two Blocks?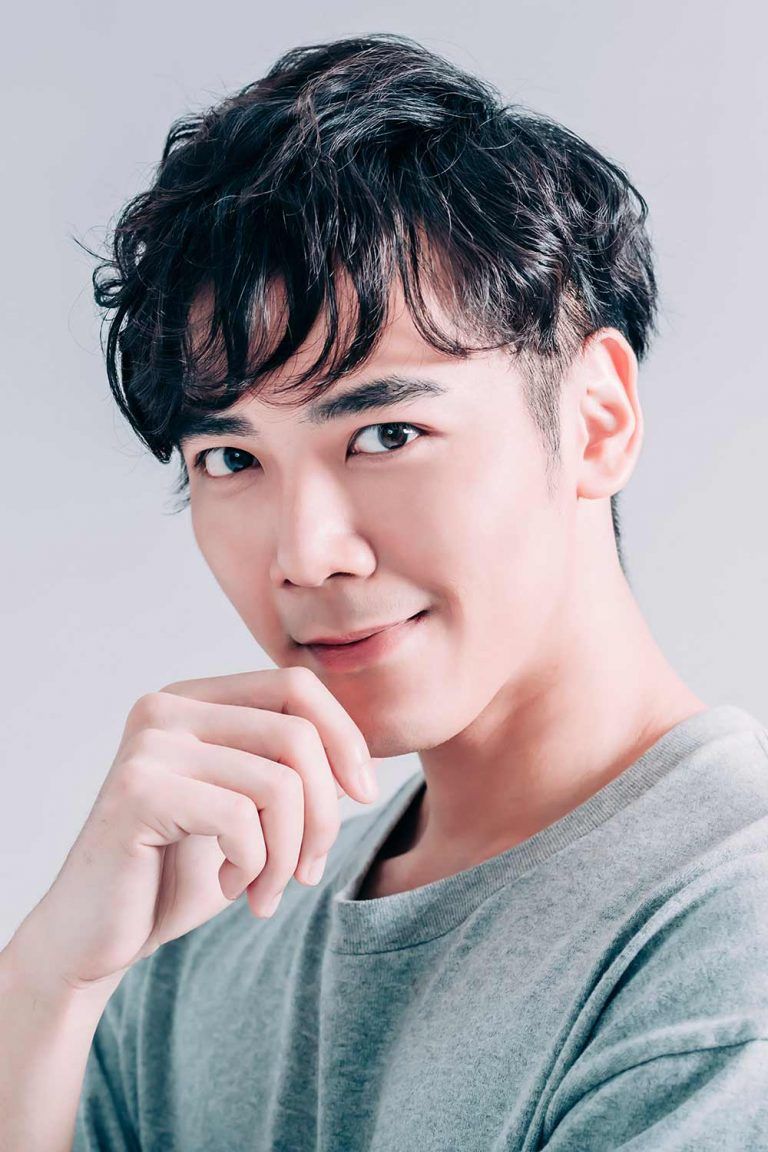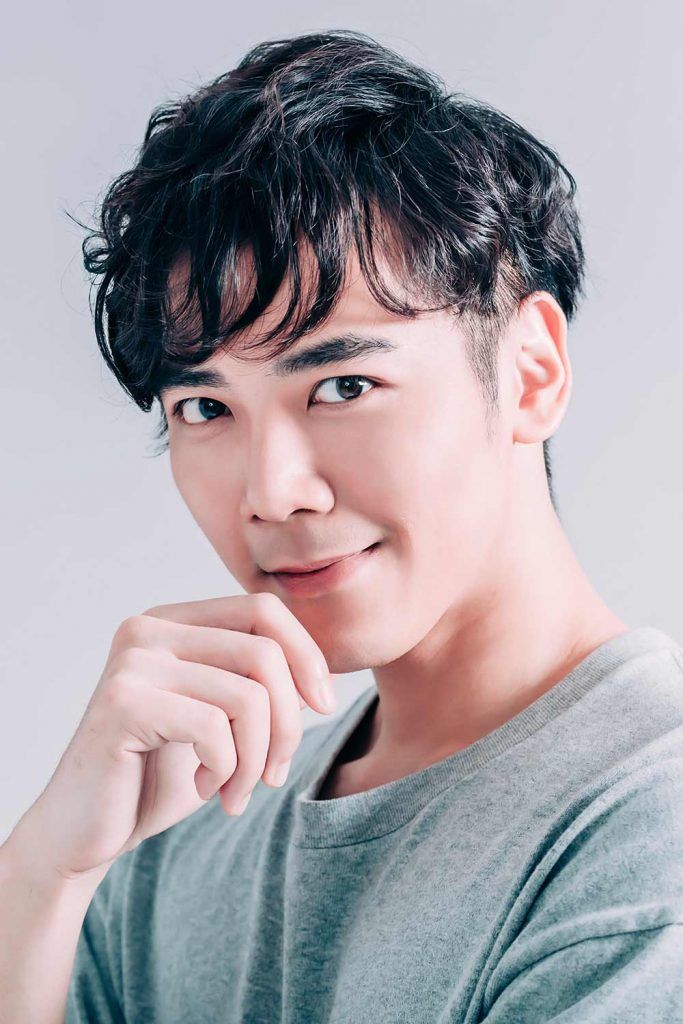 The texture of your hair determines the hair products you'll be needing. Normally, you'll be needing a trimmer to trim the sides and back of your hair from time to time. While you're to use texturing taffy, wax, flat iron, and hand dryer to style the top.
Here are some two block haircuts white guy can choose from
Edgy & Short Two Block Haircut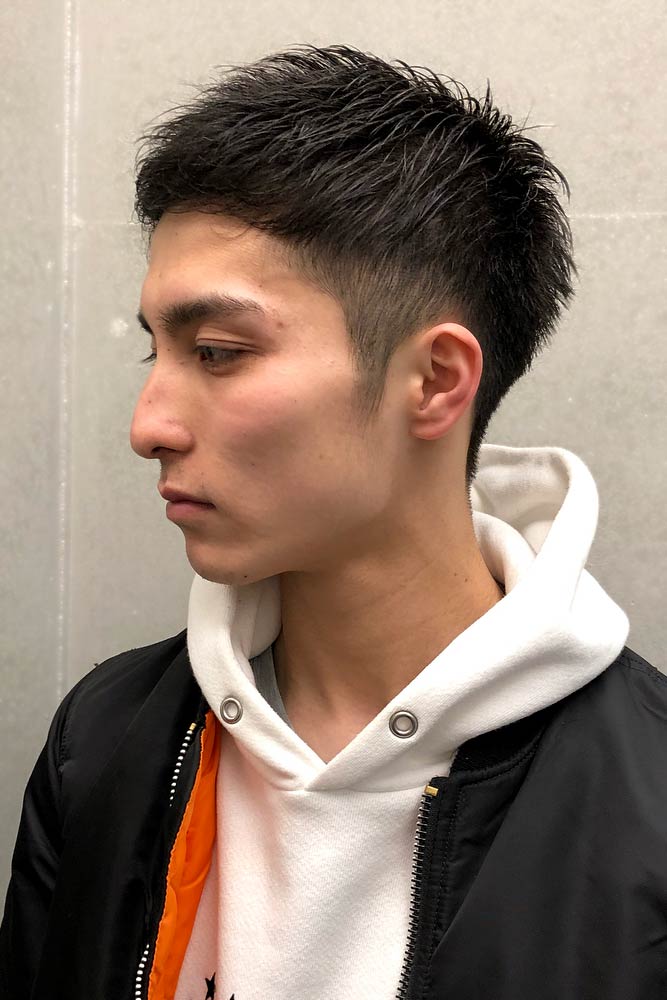 The sensational Korean two block haircut as a trendsetting haircut can be created and styled differently. Here, for example, the slightly textured top blends with an edgy fringe while the shaved sides put it all in the spotlight.
Credit photo: instagram.com/kaho_breen
Short & Messy Two Block Haircut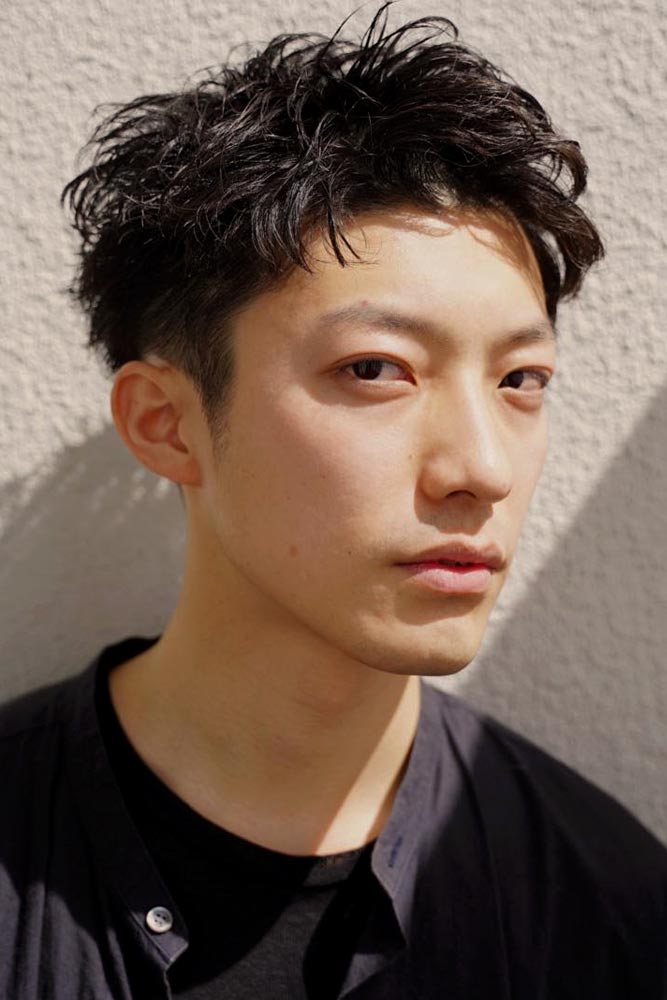 If you don't want your top to look conventional, you can bring so many stylish ideas to life. Of course, messy looks are a good option. A messy two block hair cut fade makes achieving two block curly hair possible.
Credit photo: instagram.com/bridge_jojonamikikaz
Slicked Back & Neat Haircut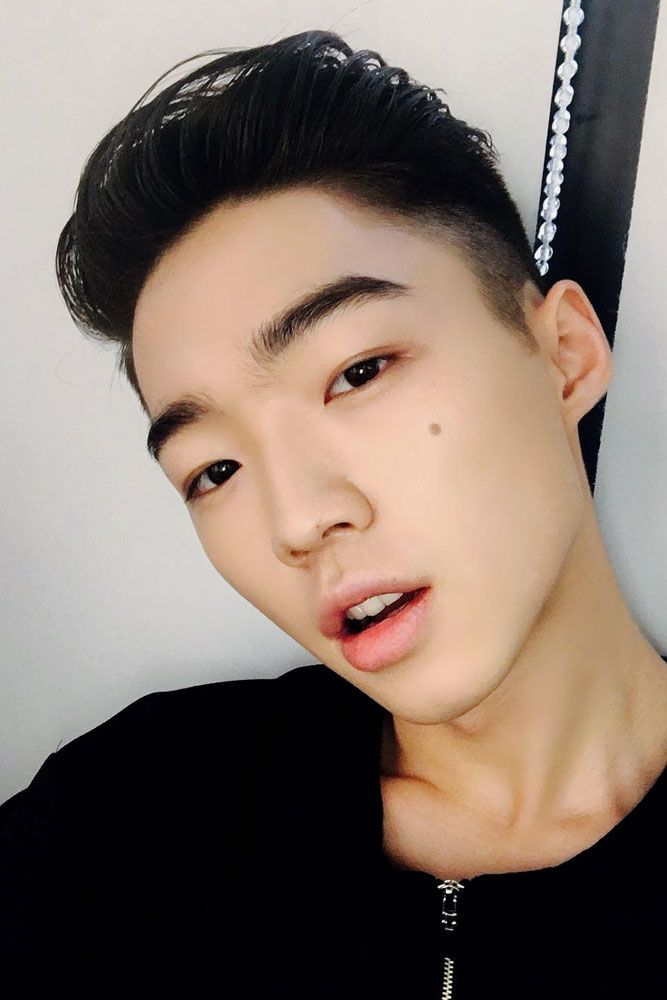 Once your top is long enough, you can give a unique touch to the popular Pompadour hairstyle. Good-quality wax and neatly trimmed sides are all you need.
Credit photo: instagram.com/park_yury
Haircut With Straight Bangs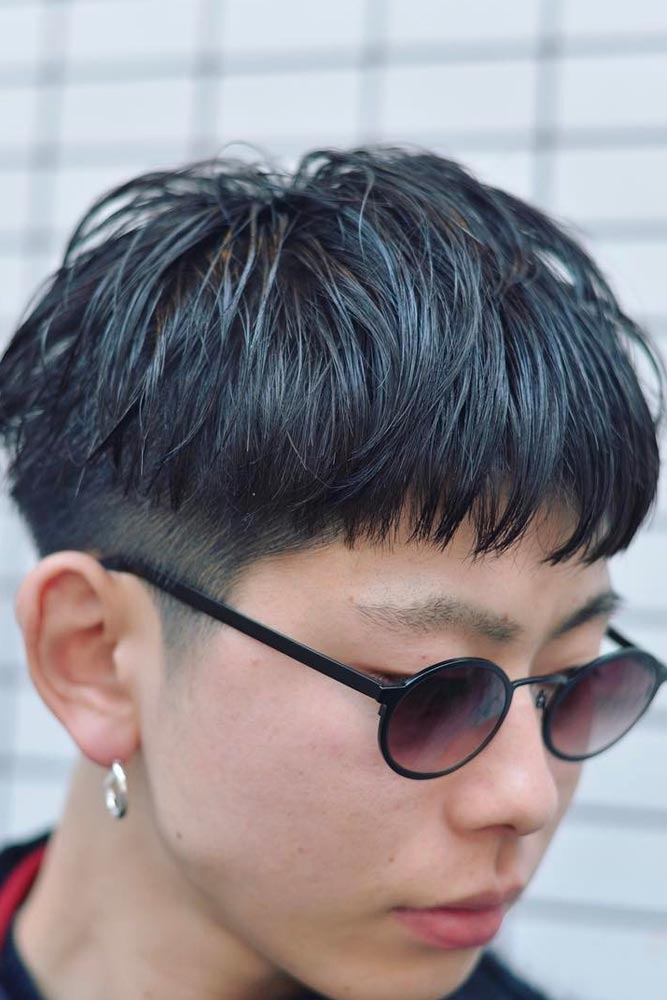 One of the best features of two block haircut is transforming your top into bangs. Not only does this style look modern butit also gives you a nice face-framing touch.
Credit photo: instagram.com/bridge_jojonamikikaz
Two Block Haircut With Side Part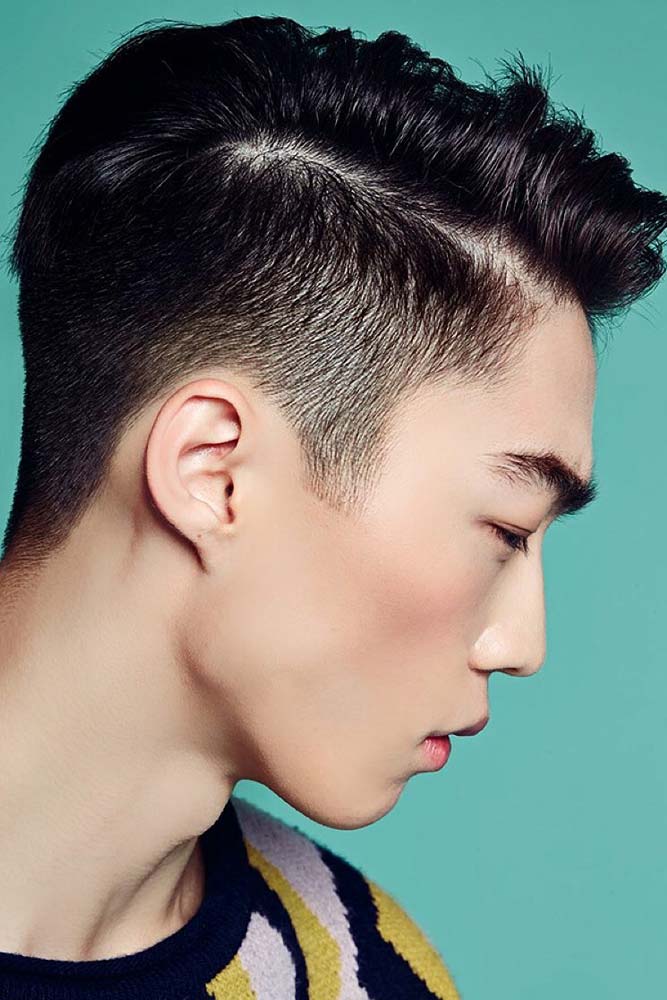 Side-parted hairstyles add a lot of sophistication and elegance to your look. The good news is that your two block cut can show off your exquisite side, too. Just let the top grow long for the parted sides to have perfect frames.
Credit photo: instagram.com/park_yury
Punky Two Block Haircut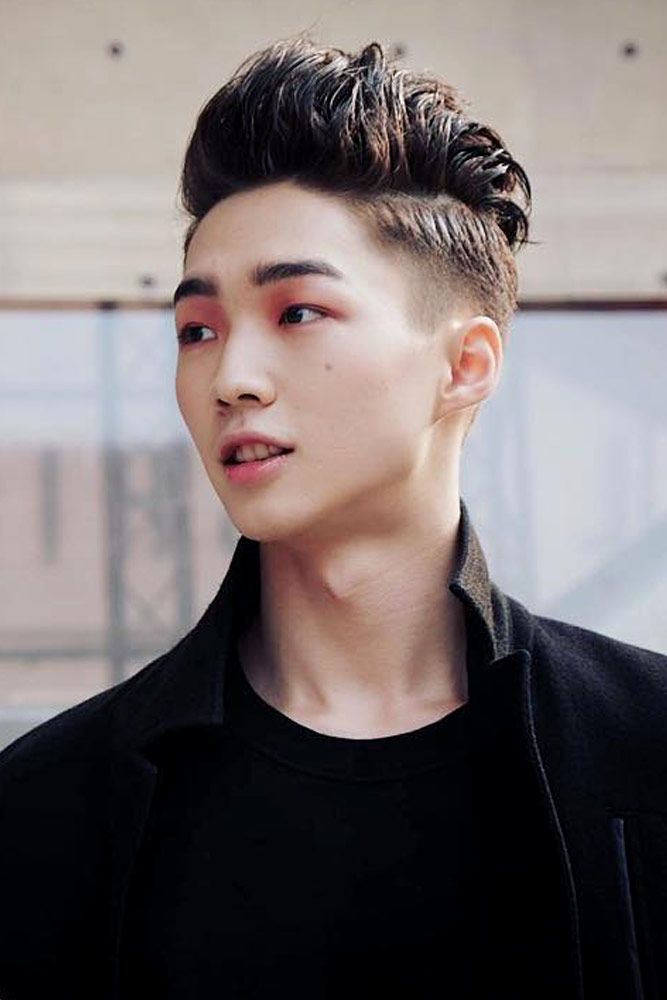 One day it's a bowl-inspired all-over fringe, and the other day it's a punky quiff or Mohawk. Yes, two block cuts are full of surprises.
Credit photo: instagram.com/park_yury
Two-Block Cut Ideas For Medium Length Hair
Medium & Curly Two Block Haircut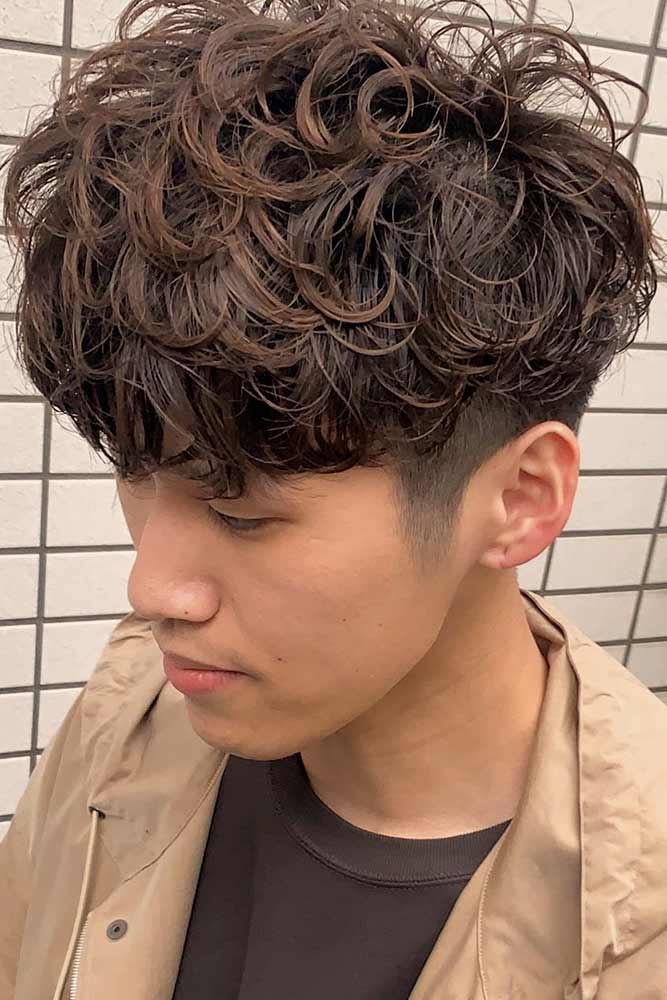 Whether your hair is curly by default or you love to achieve it with styling products, such textures look great with two block cuts. What can be better than short sides accentuating full and eye-catching two block haircut back?
Credit photo: instagram.com/bridge_namiki_men
Medium & Wavy Two Block Haircut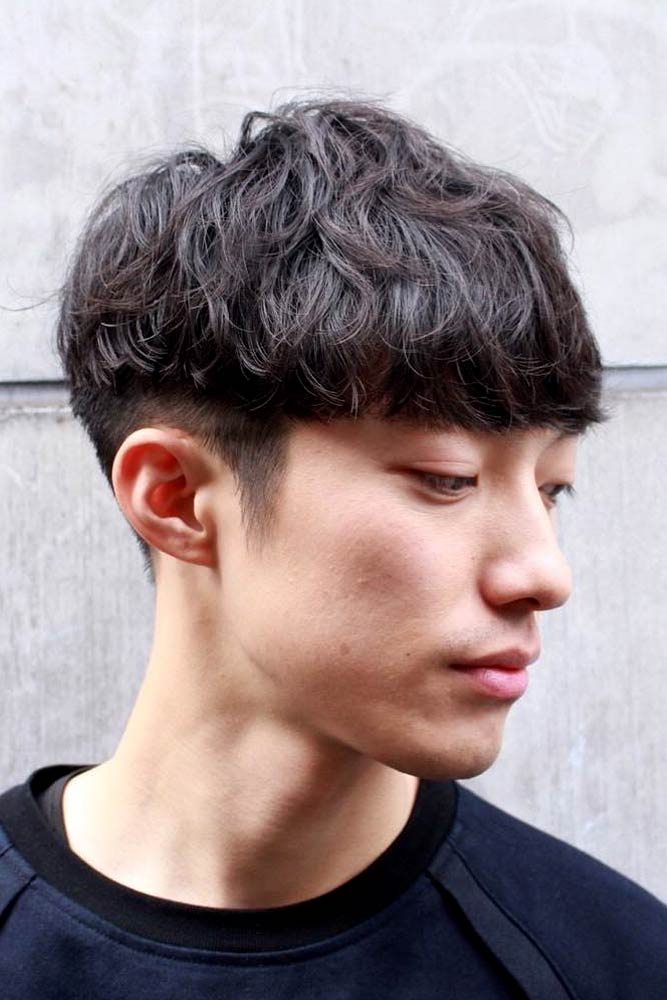 Nothing adds more fun and carefree mood than effortless messy waves. And even though such hairstyles are associated with unkempt, bushy looks, the shorter sides will build the needed balance.
Credit photo: instagram.com/bridge_namiki_men
Middle-Parted Two Block Haircut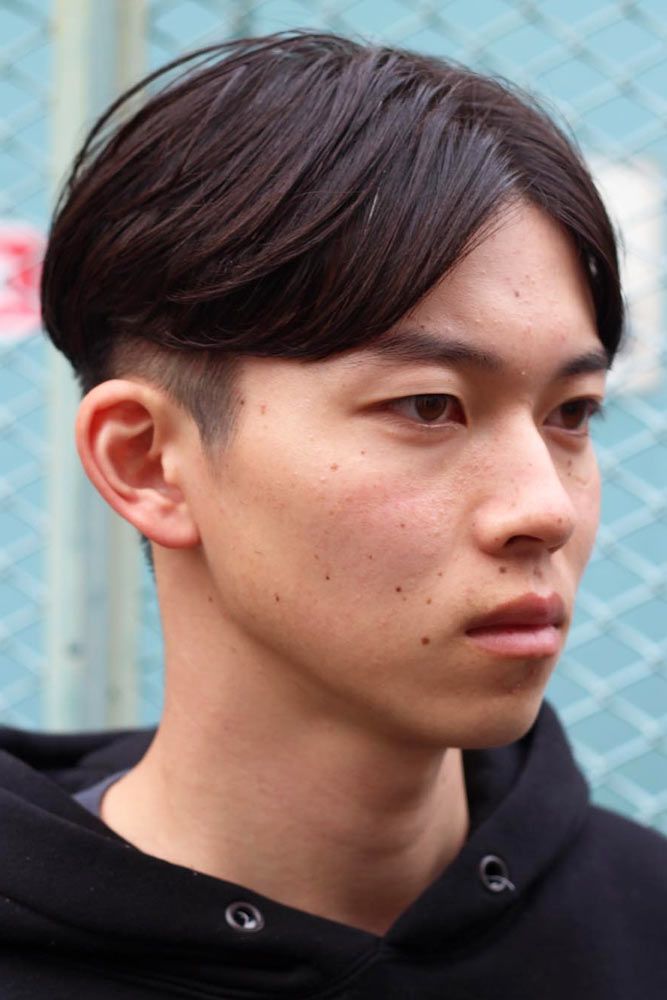 Finishing a medium length haircut with a middle part is a very popular styling idea among teenagers. Having a lot of the '90s vibes, this cut appears even more fascinating to modern eyes.
Credit photo: instagram.com/kenmatsumotoken
Sharp & Textured Two Block Haircut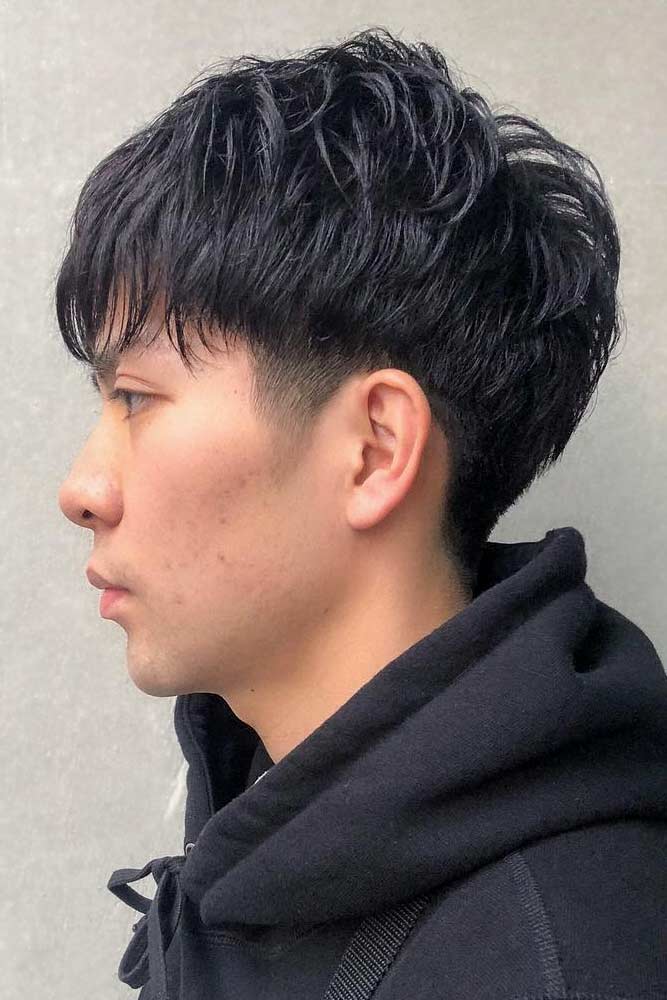 Although it's always easier to achieve a sharp, attention-grabbing look with a short two block haircut, its medium version doesn't take a back seat. With the help of texturizing hair sprays and a bit of tousling, you will get what we mean.
Credit photo: instagram.com/shotaro_breen
Medium Two Block Haircut + Defined Curls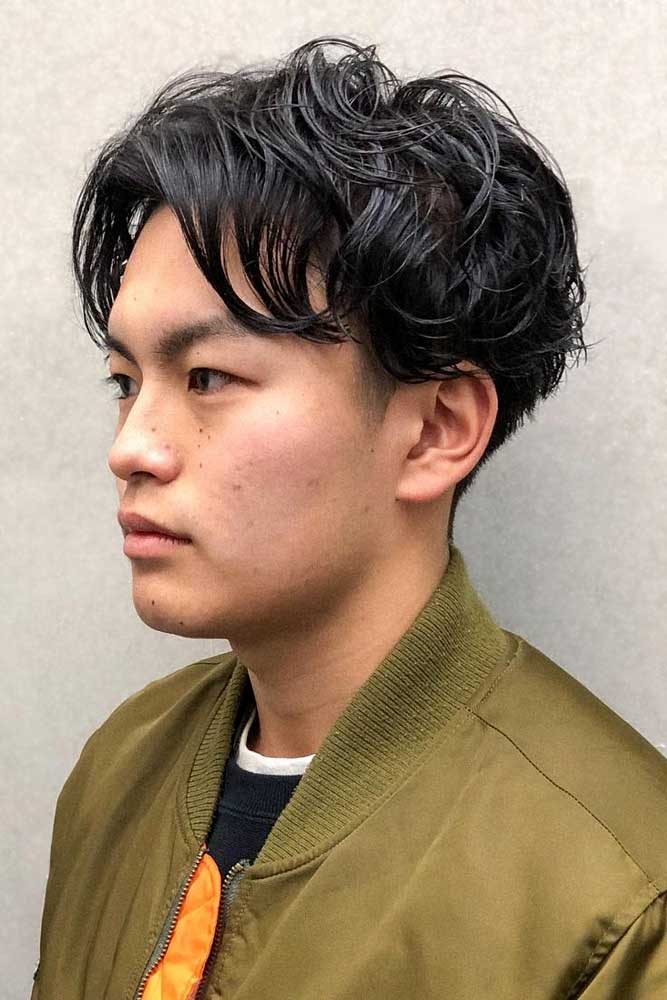 Another awesome fact about wearing a two block cut is that it turns your styling routine into a playground for experiments. A couple of different products that give definition and set a matte finish are enough to let your imagination fly.
Credit photo: instagram.com/shotaro_breen
Medium Two Block Haircut + Layers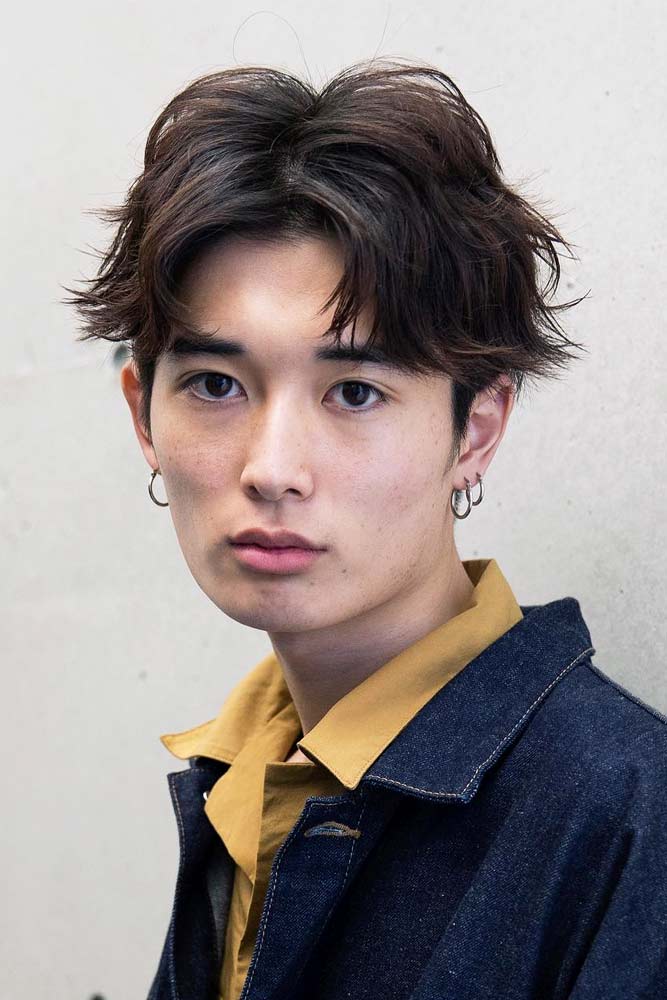 Want to lift up your mane and provide them with lively movement? "Layers" is the password to tell your barber.
Credit photo: instagram.com/shotaro_breen
Sleek & Straight Two Block Haircut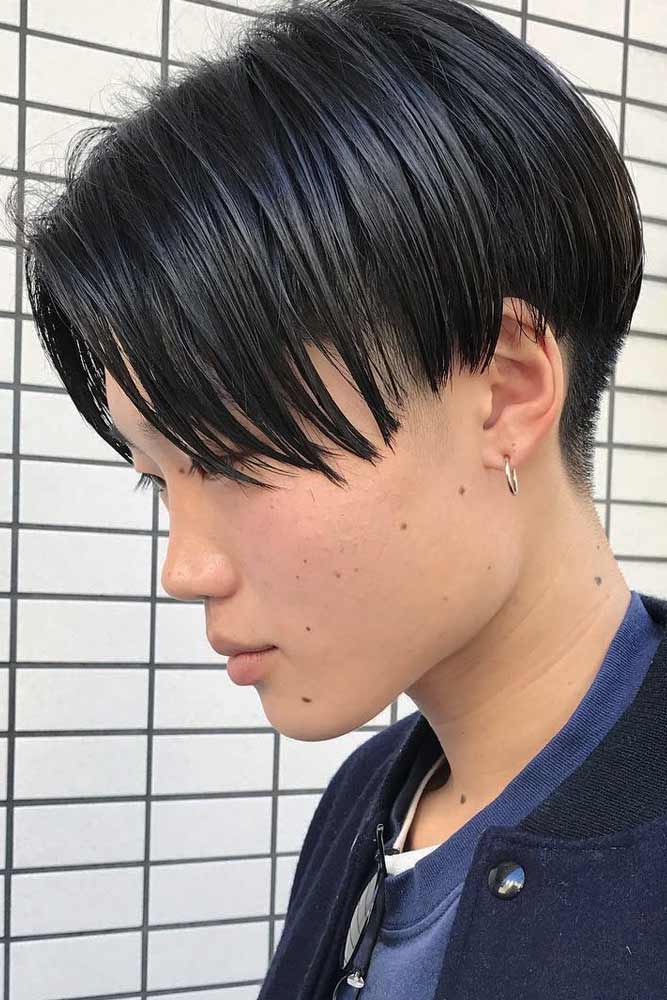 A sleek texture that catches the light and illuminates brightly, who could ask for more? Precision in its purest, that's how we call this look.
Credit photo: instagram.com/bridge_jojonamikikaz
Tousled & Thick Medium Haircut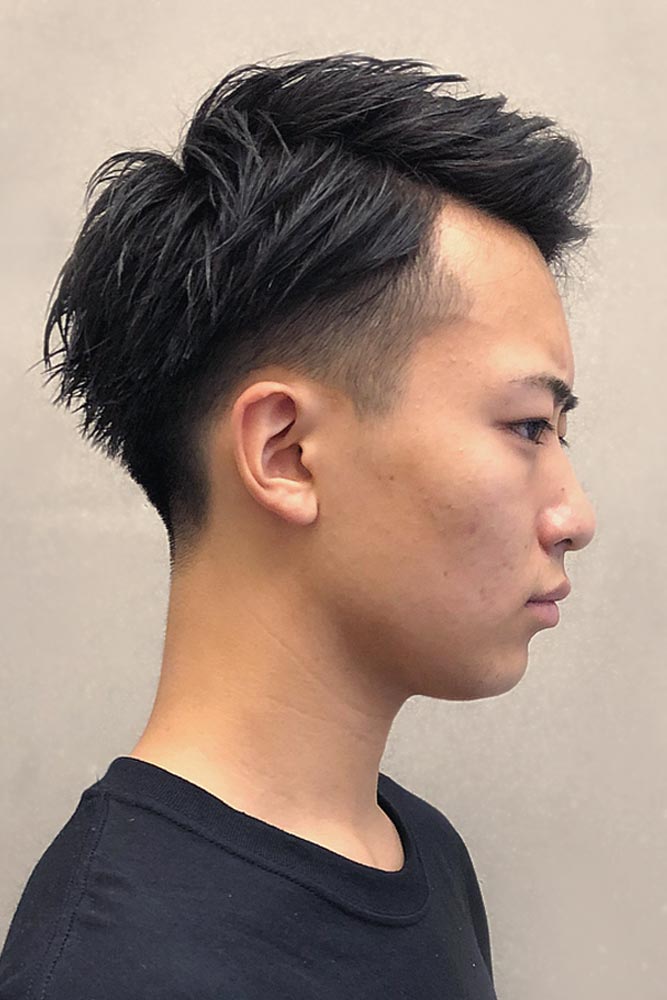 Thick hair isn't a curse when you rock the right cut. Obviously, two block is the cut we're talking about. P.S. Some accentuating tousled vibes won't hurt.
Credit photo: instagram.com/kaho_breen
Silver Two Block Haircut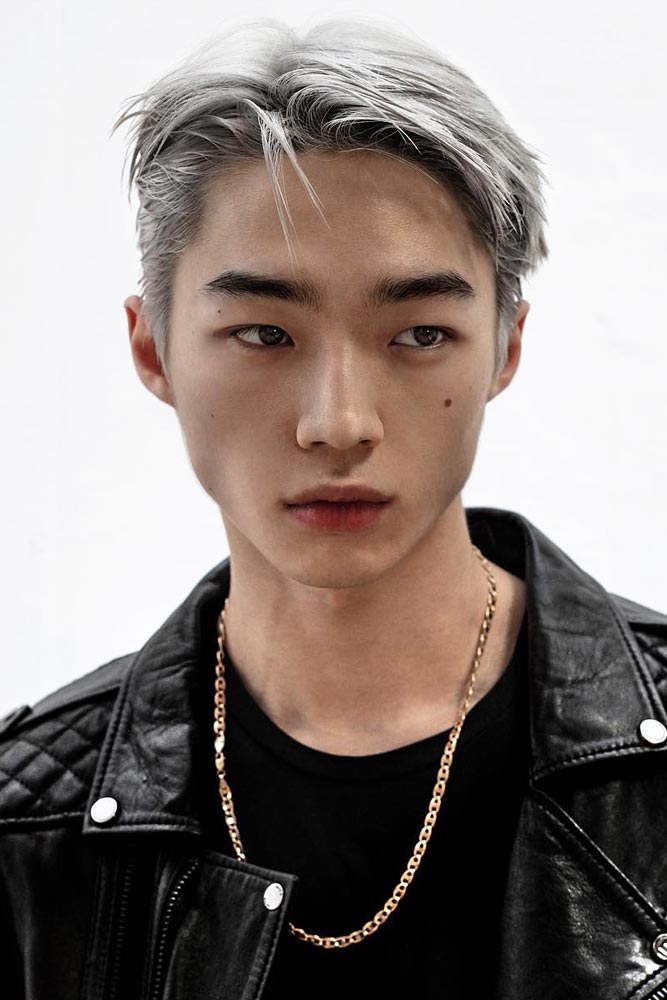 Gone are those days when men didn't dye their hair. Behold! The unforgettable mixture of trends proves that you can't have too much of stylishness.
Credit photo: instagram.com/park_yury
Effortless Brown Haircut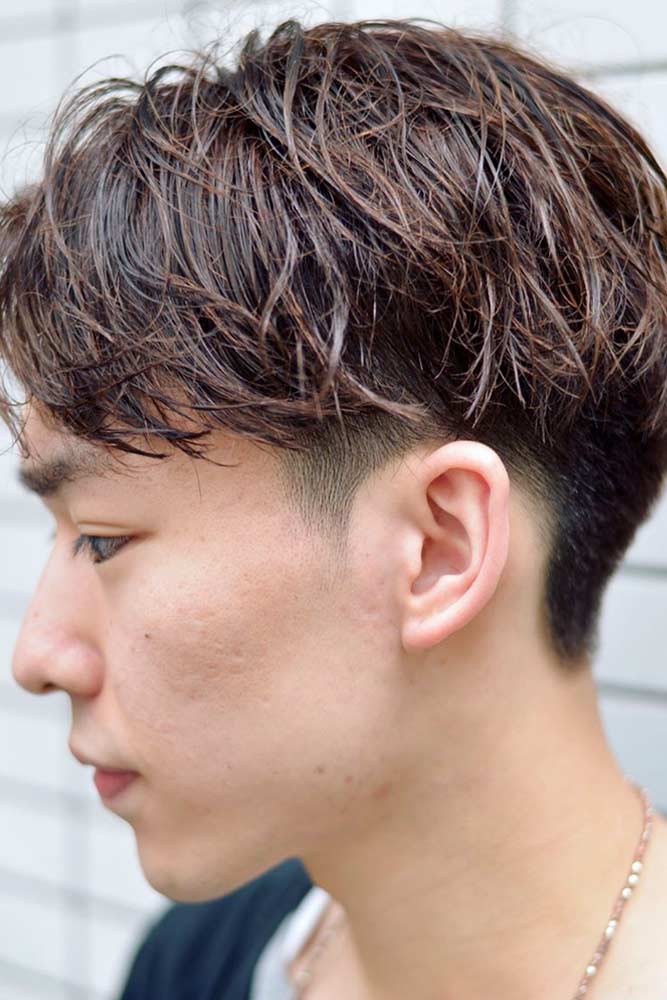 A contrast that is hard to call contrastive. Leave the sides just as they are and freshen up the top with a brown shade, slightly lighter than your natural color. Needless to say, this two block idea blends the colors nicely.
Credit photo: instagram.com/bridge_namiki_men
Black & Blonde Haircut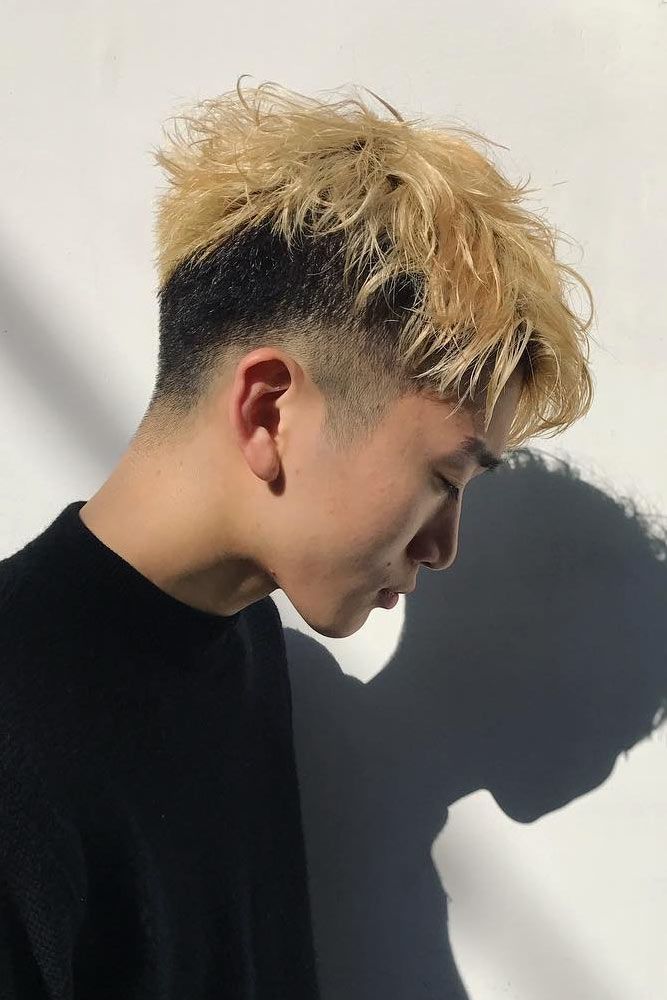 Now, it's time for real, dramatic contrasts. With such a play of opposites, you will move the cut to the next level.
Credit photo: instagram.com/bridge_jojonamikikaz
Long Two Block Haircut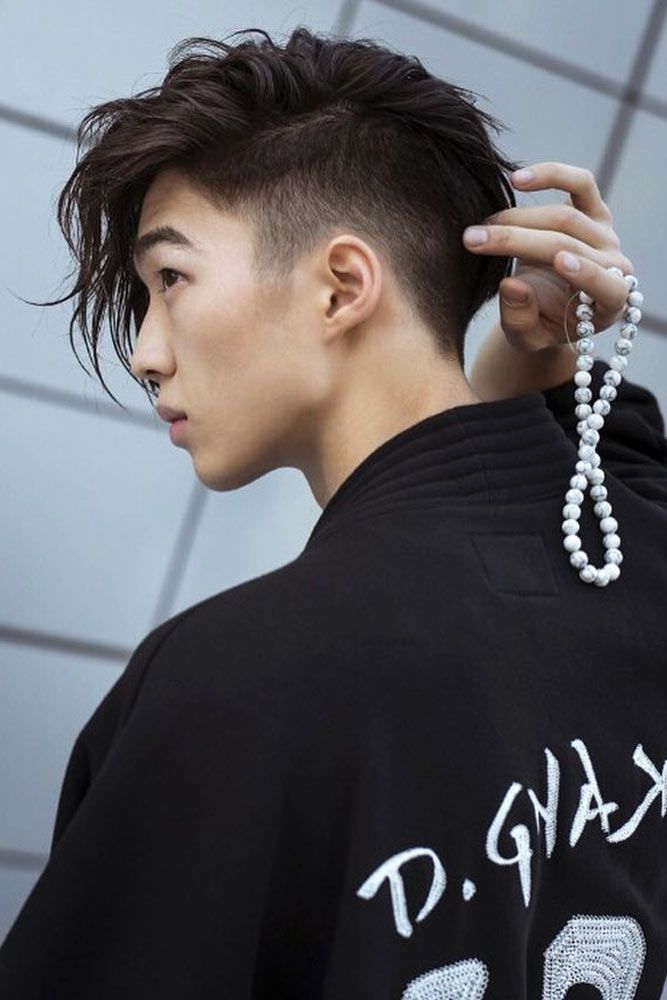 Love the idea of long hair but prefer it to more practical, low maintenance ones? A long two block cut is your future go-to, then. Short sides make the style convenient while the top allows you to play around.
Credit photo: instagram.com/park_yury
Rounded Thick Bang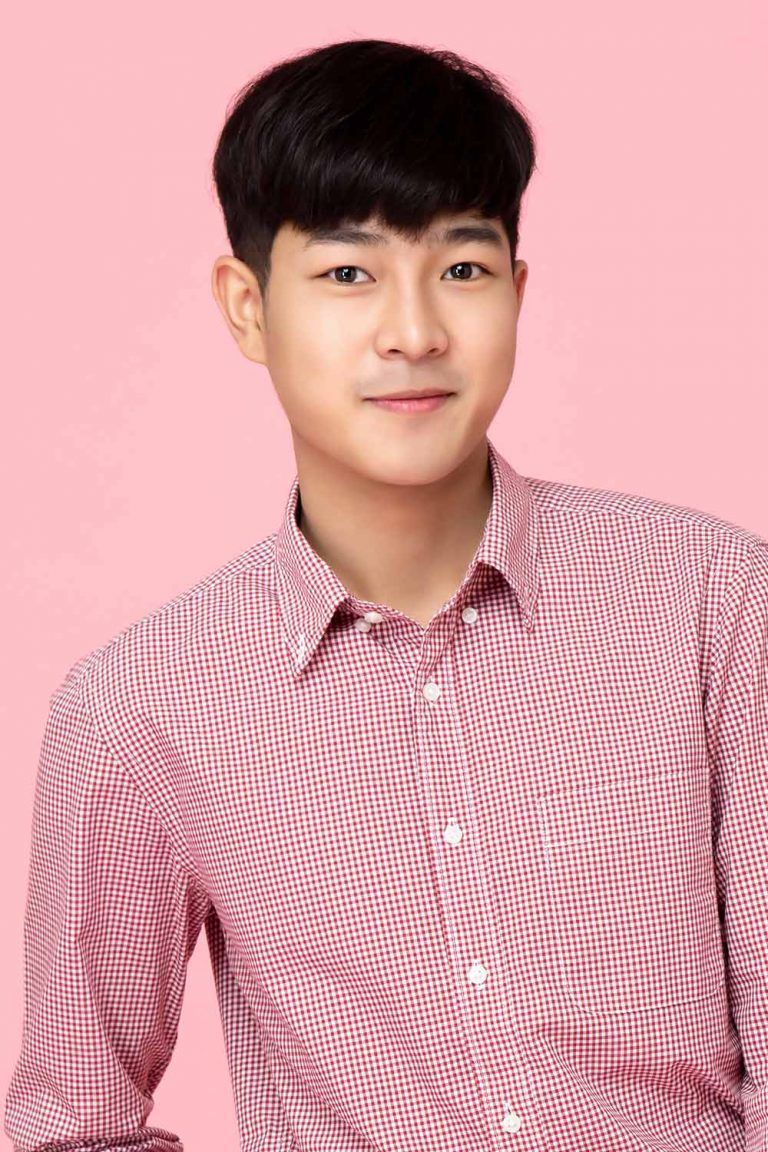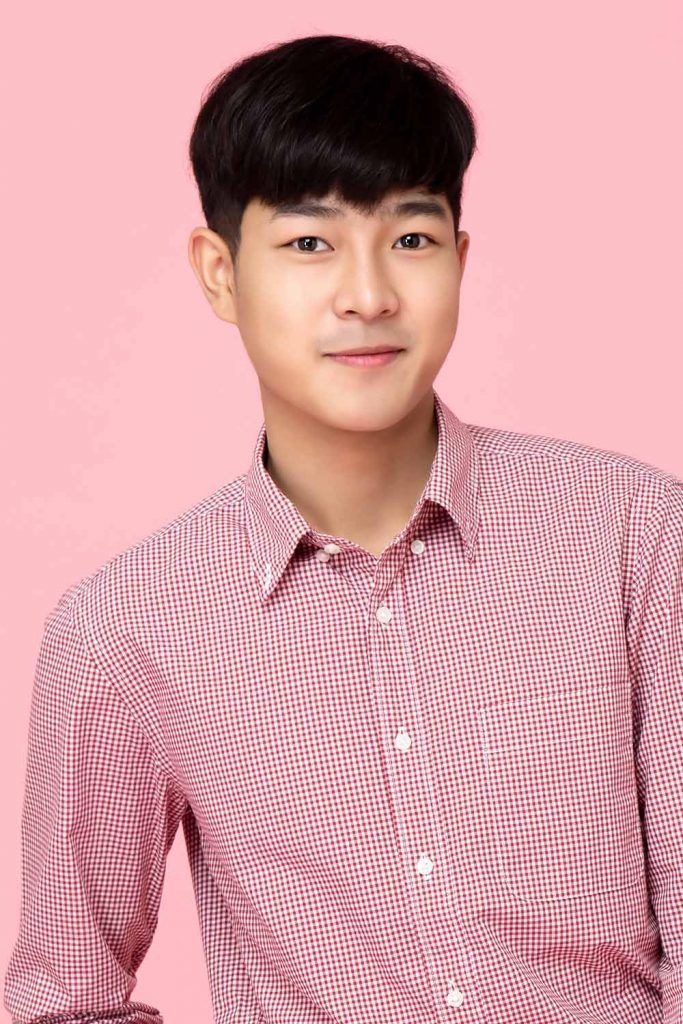 Messy Shaggy Fringe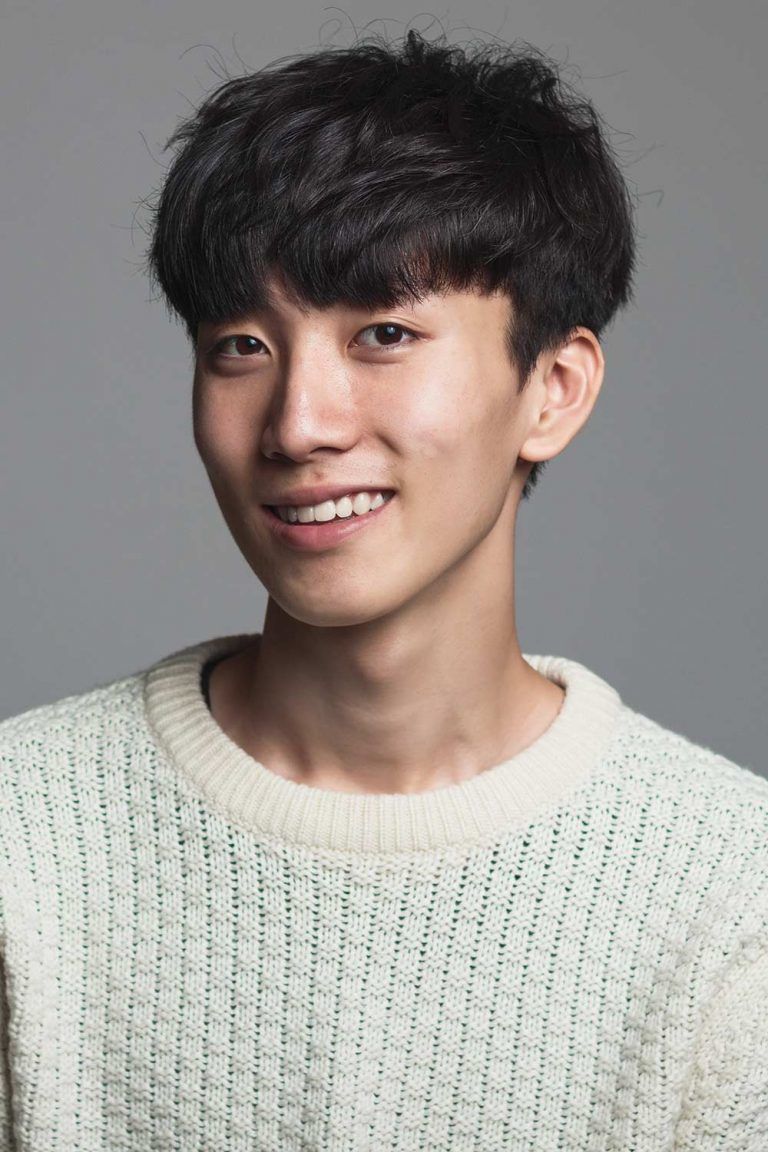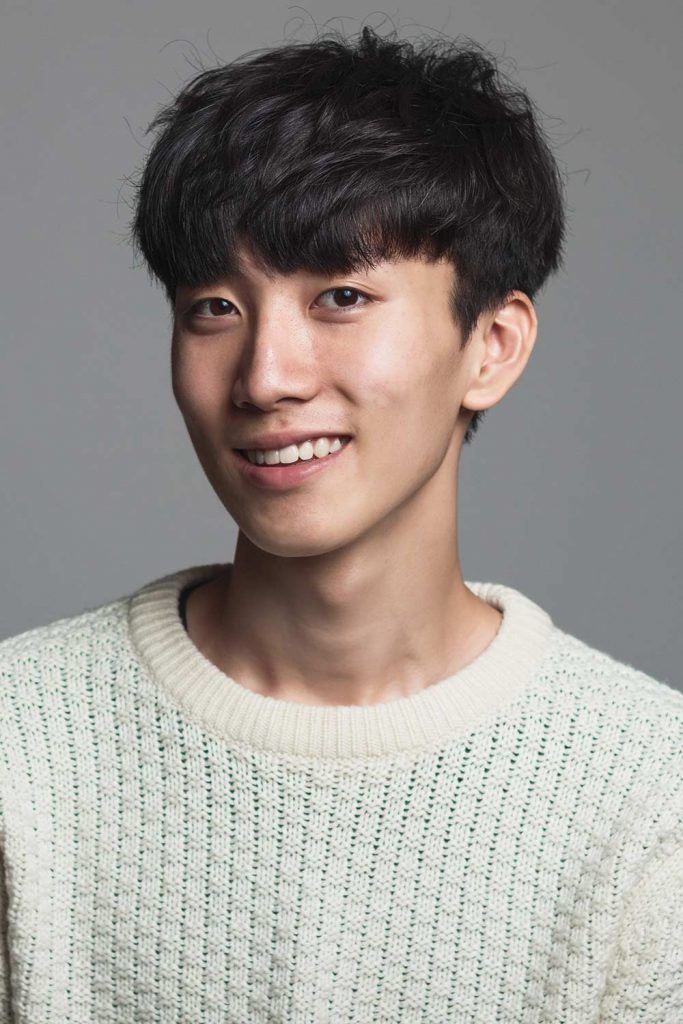 The brand new two block haircut men from all around the globe are crazy about is getting more and more viral. Well, no wonder! All in all, it's one of the most versatile, stylish, and easy-to-wear haircuts that are popular with modern men. Now that you know why it's so special, it's time to think about some two-block changes and call your barber.
FAQ
What is the two-block haircut?
A two-block cut is a recent trend that is different from the classy fades and tapers that you may be used to. Even though both stand out due to the difference in lengths applied, the contrast that a two-block cut features are a lot more noticeable. The general definition of the cut would be the short sides and back and longer top.
Why is it called two-block cut?
The approach to trimming the hair when it comes to a two-block cut differs entirely. While the sides and the back are almost shaved or closely clipped, the top is left for experimentation. Due to the approach, the cut gained the title of a two-block style.
What should I ask for a two-block cut?
If you want to succeed with a perfect two-bloc cut, it's best to show the hairdresser the picture of the look you are aiming at. However, if you don't have one at hand, you can ask for closely clipped sides and the back and scissor-cut top. Make sure that you specify the length of the top clearly.
REFERENCES:
You all seen and heard of the two-block haircut, a popular men's hair trend. Today we'll dive deeper into the hairstyle and its characteristics. Source