7. Glamorous Brown Weave
Source: anthonycuts via Instagram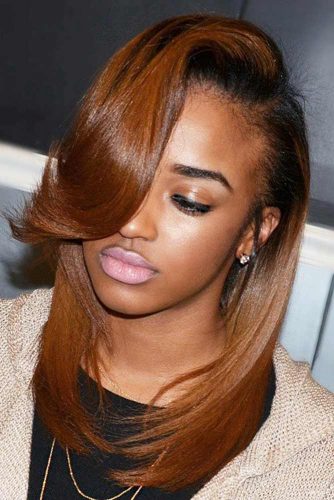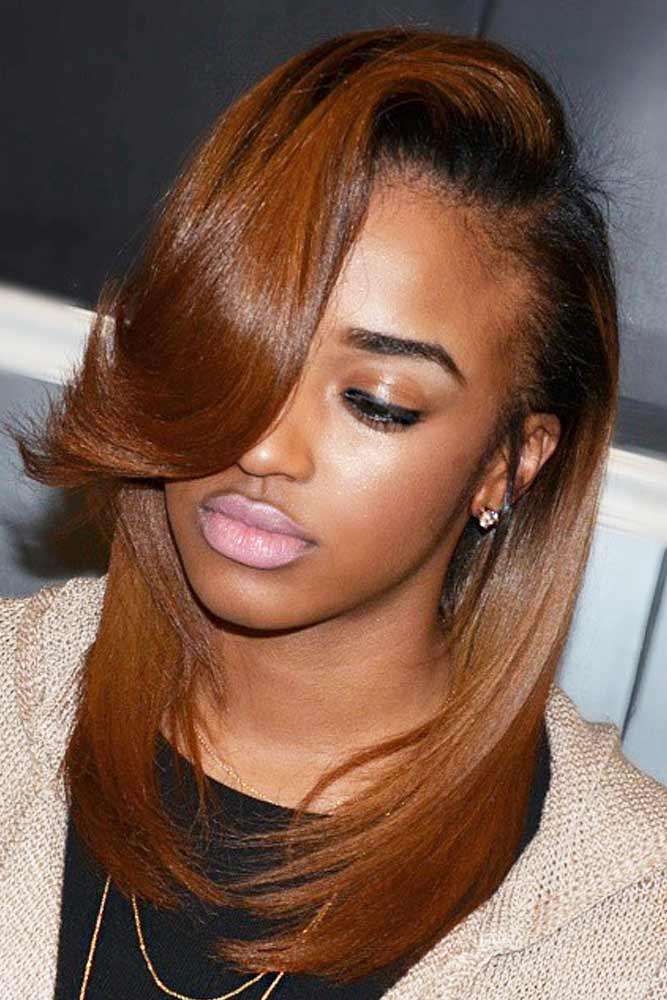 Those who have always wanted to try brown hair, this idea is for you! There's no need to explain why it's so hard to go back to your natural black hair after dyeing it a new color. And now, you weaves are whispering that it's time to treat yourself with some chocolate shades. Look at this bob with glamorous wavy bangs: this woman knows how to take the best of brown colors. Your weaves are your chance to experiment as much as you want.
8. Curly Pixie Weave
Source: aigneestyles via Instagram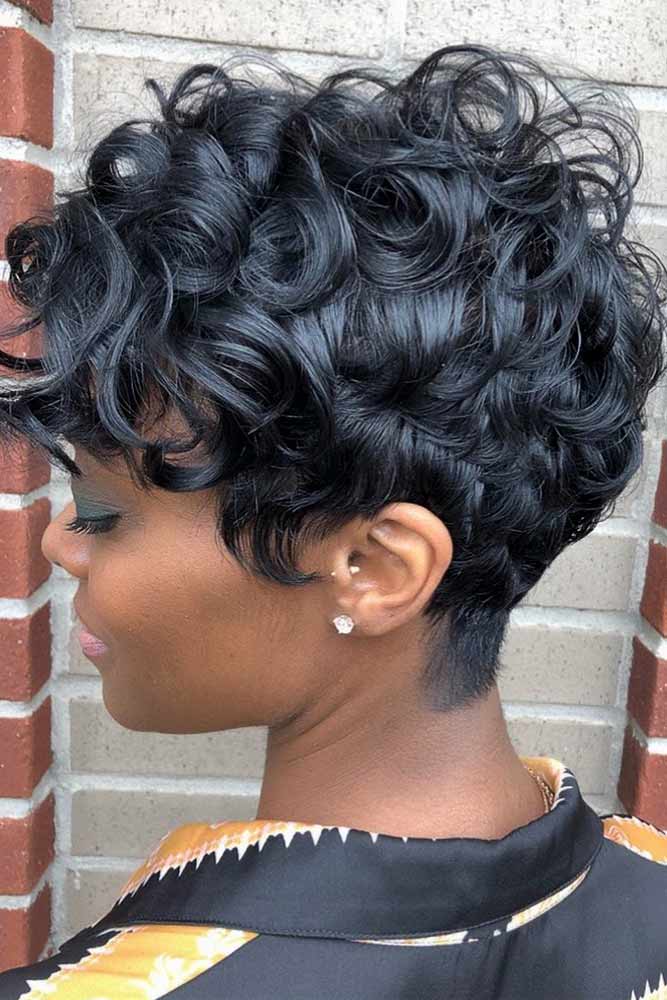 Everybody knows that curls are a magnet for people's eyes. There is no way that the hottest African hairstyles don't feature curls or braids, these two are essentials. Have you ever seen THAT amazing curly pixie? To add more volume and structure to your natural curls, sew in some weaves right on the crown. A curly weave is your key to a flawless look.
9. Weave Down-Do With Voluminous Crown
Source: thehairicon via Instagram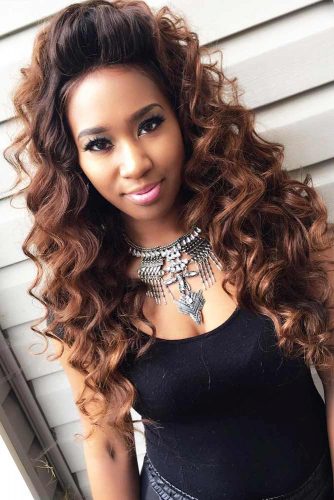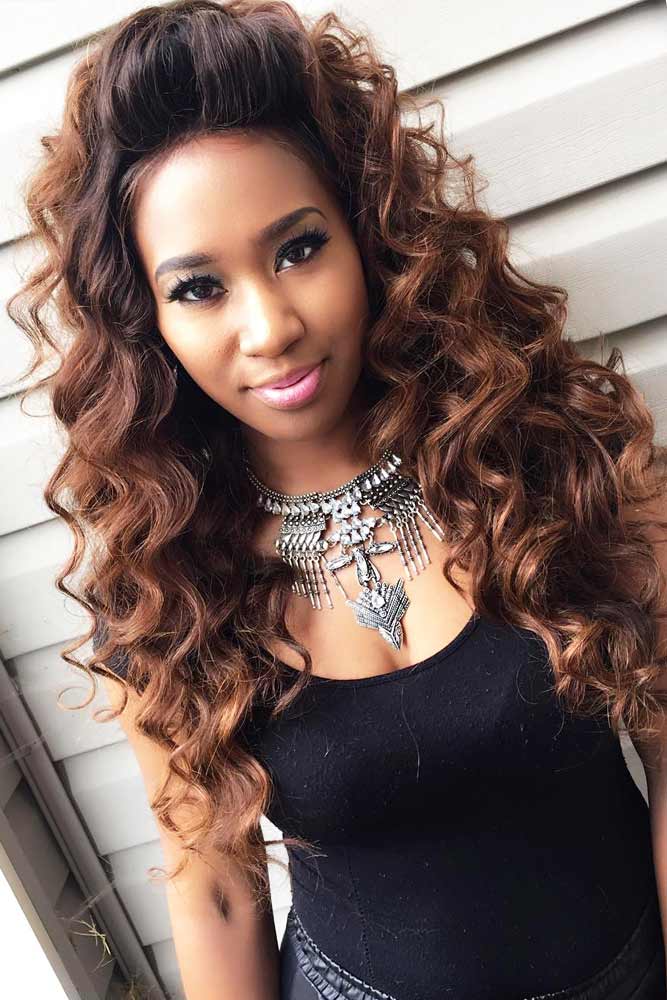 You can't have too much of waves! The more waves, the better, so hair extensions will come in handy. Such a romantic down-do has so many advantages that there's no way you won't fall in love with it. It can both protect and embellish your natural hair. Looking for a breathtaking hairstyle for your prom? This is a look to steal.