16. Wavy Ombre Weave
Source: hairbylatise via Instagram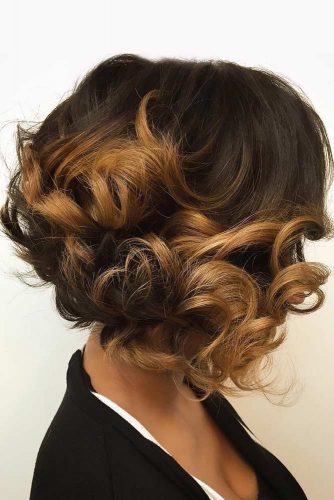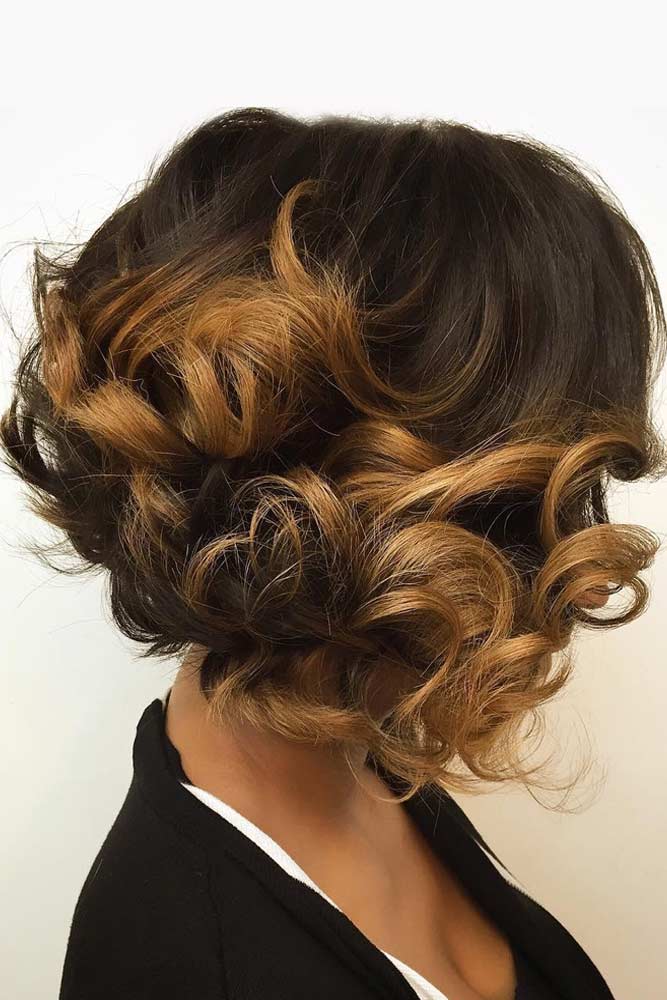 There's nothing impossible about hair weave. You can let your imagination run wild and keep your hair safe. Don't you find this curly ombre weave to be the best salvation for your hair? Nothing can be better than light waves on dark locks. Let weaves to your look! Contrast never fails.
17. Seductive Straight Weave
Source: hairartbydominique via Instagram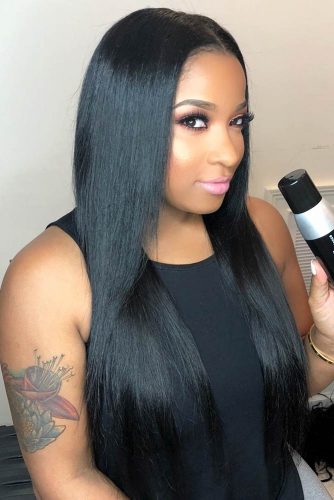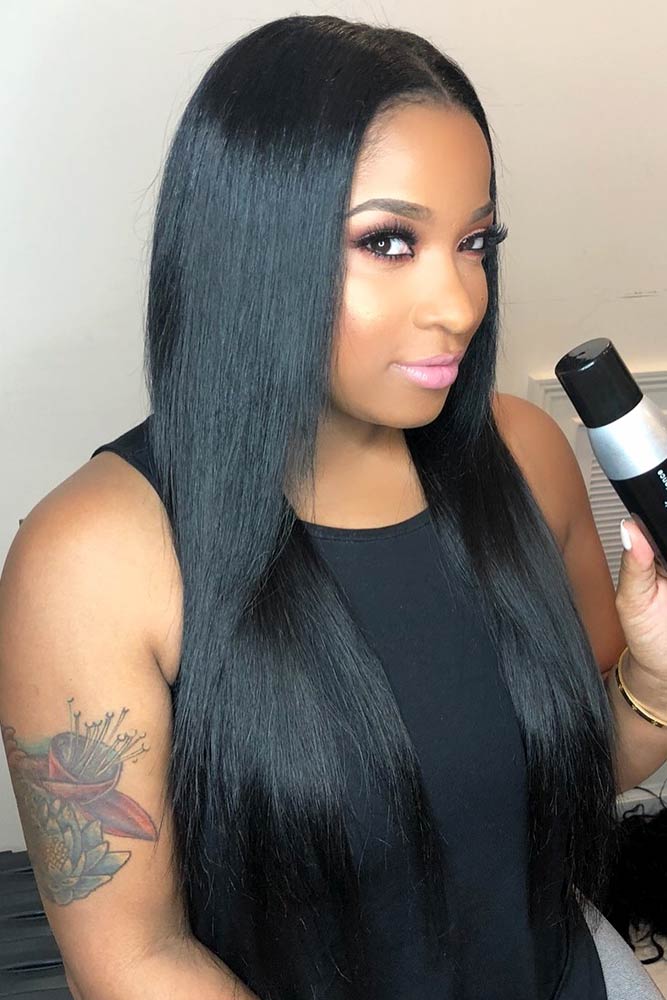 Since most hairstyles for black women are curly, it's time to be different! Straight weaves are for those who don't want to spend hours on straightening their hair. If you simply want your hair to look fuller, you can use them too. This picture shows how ideal straight should look like: nothing redundant, only shining on your seductive black hair.
18. Middle Part Weave Hairstyle
Source: hairbylatise via Instagram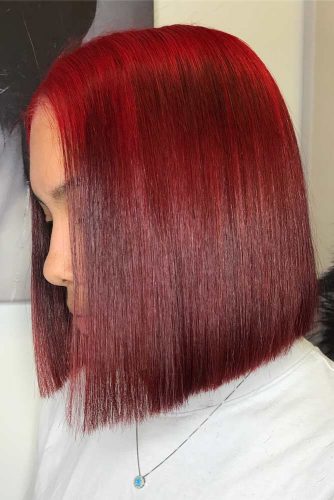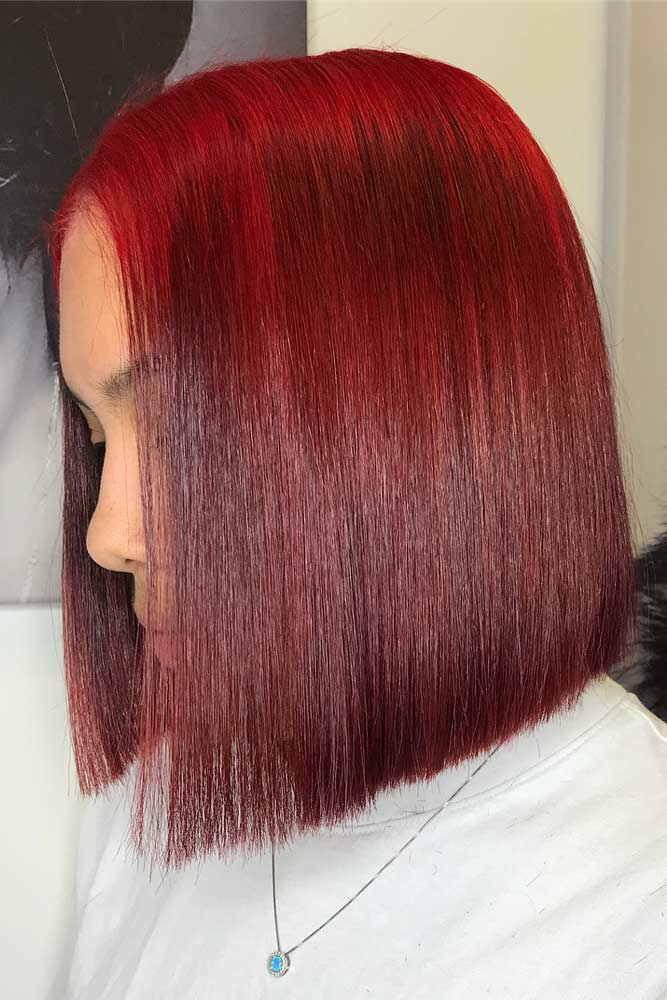 Modern hairstylists say that middle part hairstyles get on well with straight hair. And we want to say that weave hairstyles and middle part form the most pleasant duo ever. It's quite a common style that not everyone can sport due to their hair type. Needless to say, hair extensions will put an end to such problems. This awesome red hairstyle can frame your face and make it look more attractive. As for weaves, they give your thin hair a chance to flaunt with this awesome style.