The wedge haircut is one of the few hair ideas that have survived through generations, keeping its popularity hot for trendy ladies of these days. You could see the cut on the covers of fashion magazines from the fancy sixties. And now, it's back and not empty-handed!
The modern wedge can come into your life as a short stacked bob or a layered pixie. With the endless options of these two, can you imagine how many awesome variations the wedge has? To showcase the beautifying and face-flattering power of the cut, we've selected the most googled and impressive ideas.
See how you can take your hair to the next level!
What Is A Wedge Haircut?
If you come across a short haircut featuring various layers running through the length, asymmetrical body, stacked technique, tapered sides, and wispy bangs, you can answer the question "what is a wedge haircut?". The short, retro cut popularized by Olympic Dorothy Hamill has become widely popular among women because of the way it brings volume to thin hair and whips thick locks into shape.
The wedge doesn't care about your hair type; it just makes it look perfect.
Whether you want to add a funky twist to your weak locks or you want your unruly mane to look well-groomed, the password is "wedge".
There are lots of ways and techniques on how to cut a wedge haircut, which means that you can customize it. You can experiment with layers placement, with the angle of the cut, and with the fringe. And today you are going to see how it works.
Wedge Haircut Ideas
How about you to dive into the gallery of inspiration? The Dorothy Hamill wedge haircut has transformed into a great variety of stylish choices to help you go creative while being on point. Check out the ideas that will always make heads turn.
Straight & Short Wedge Haircut
Credit photo: instagram.com/aliyousha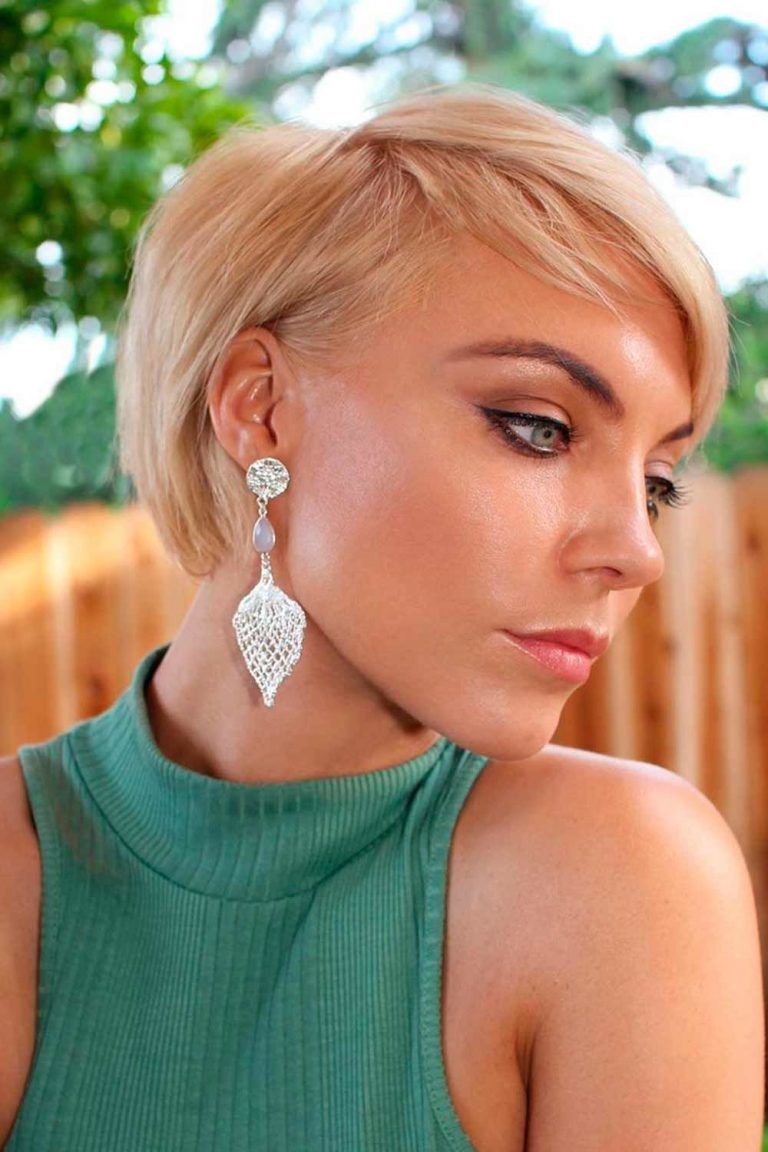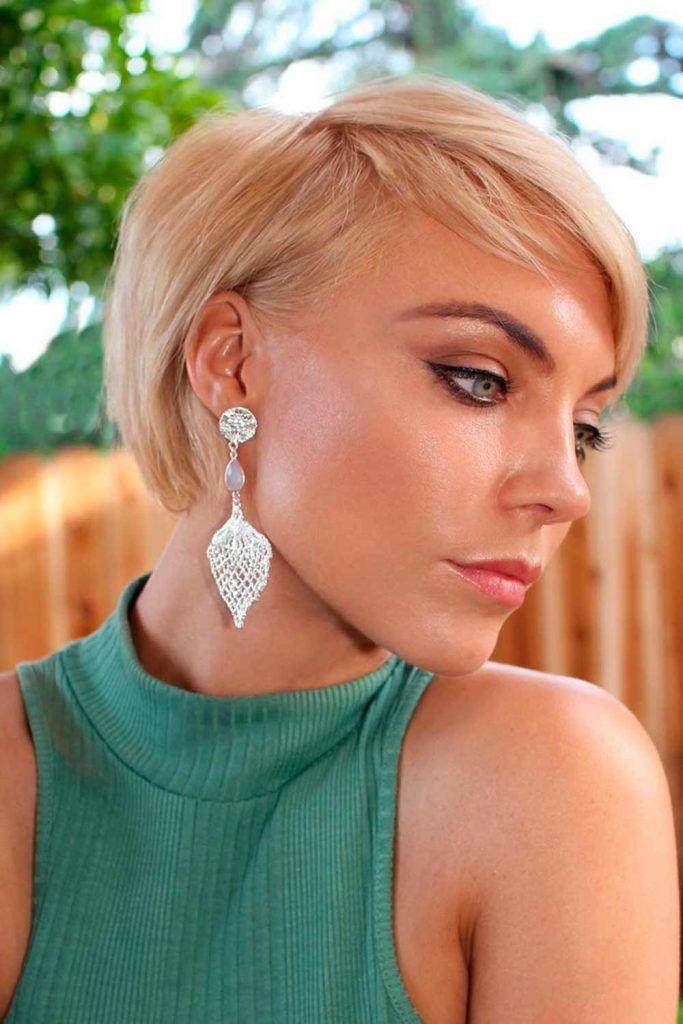 Credit photo: instagram.com/sissemarie
Let's start with short hair styles that combine chic modernity and ageless classic. The cut is neatly tapered on the back of the head to create a gradual volume that lifts to the crown. As for the front, it's beautified with long layers that slightly sweep to the side to finish a fringe.
Undercut-Inspired Asymmetrical Wedge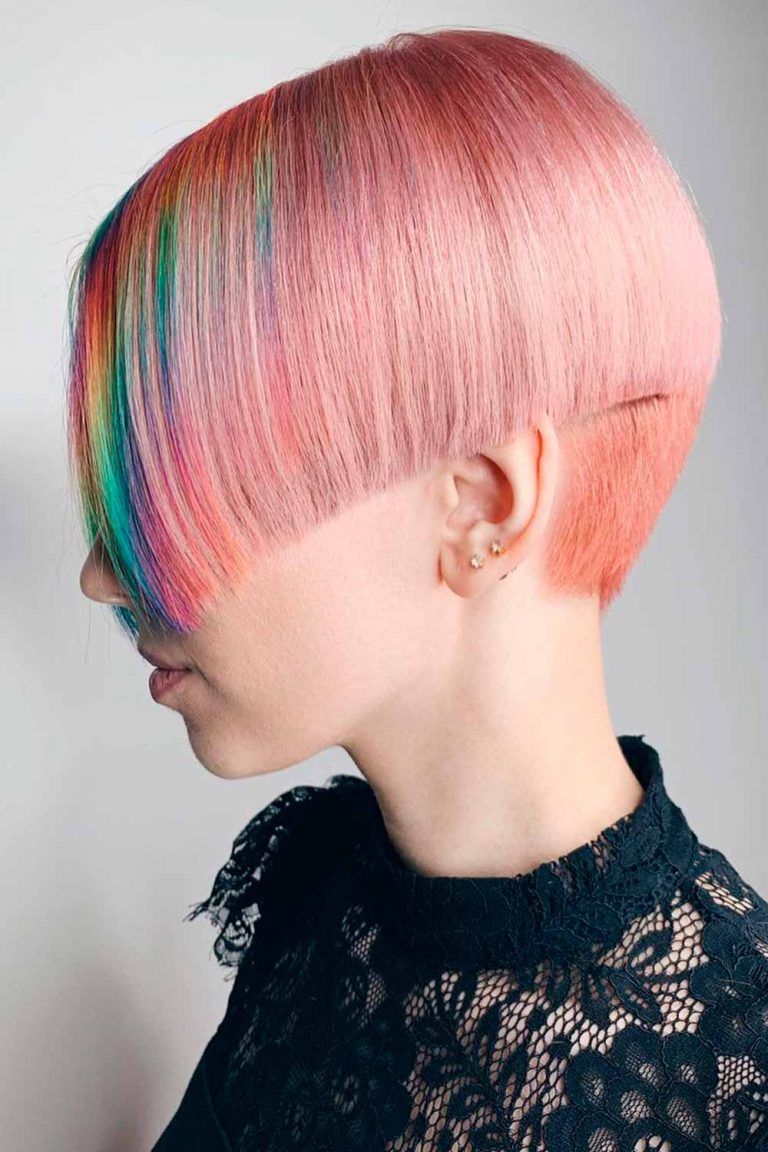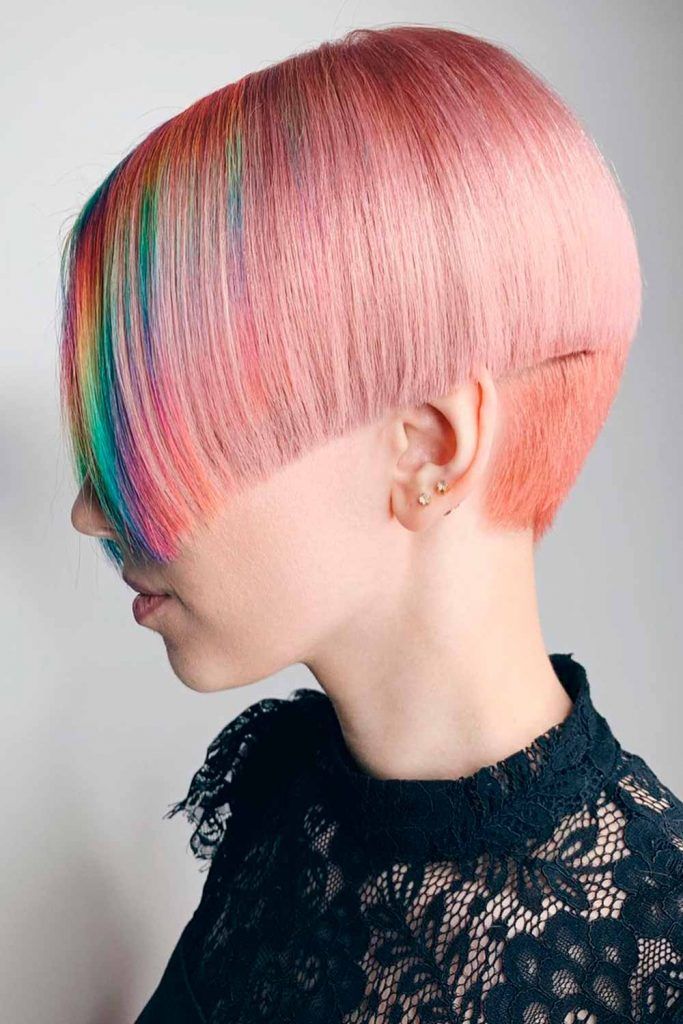 Credit photo: instagram.com/aliyousha
Credit photo: instagram.com/hairbyclairperez
No wonder that you see lots of asymmetrical ideas when you search for wedge haircut pictures. It's just so popular! But this pic isn't just an example of an outweighed cut; it shows you how creative you can go with the help of an eye-catching undercut.
The Waves Crash Wedge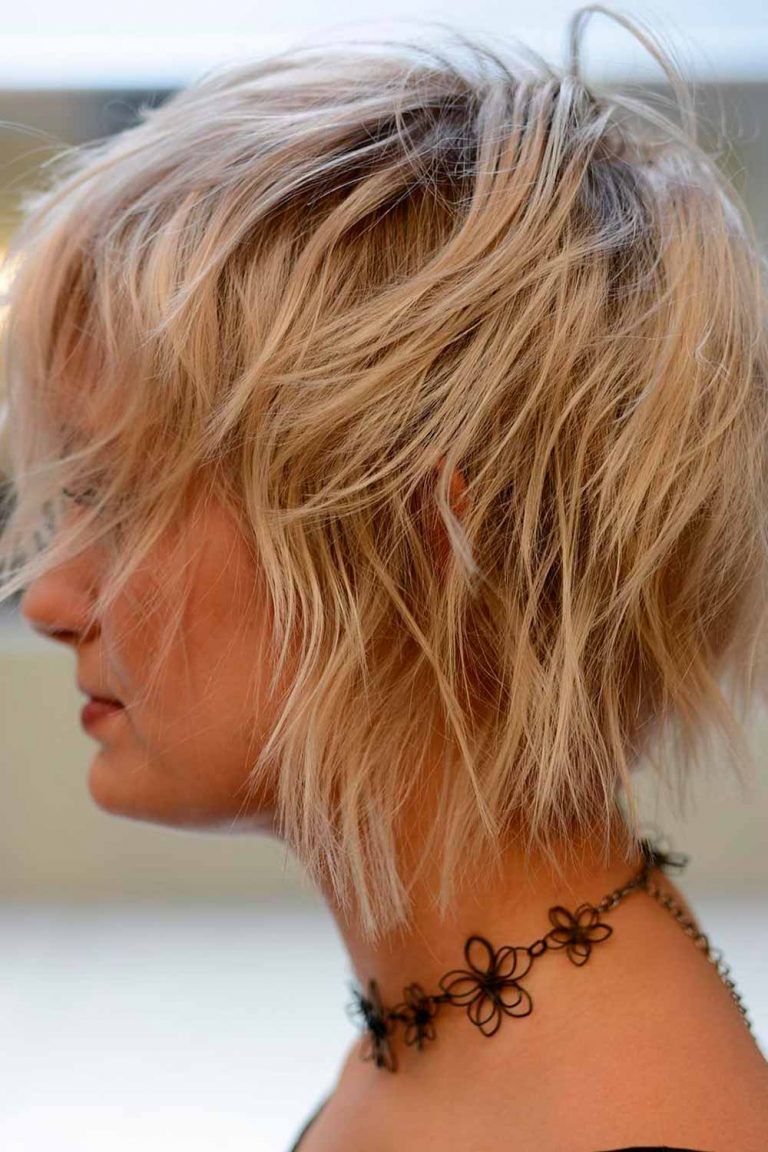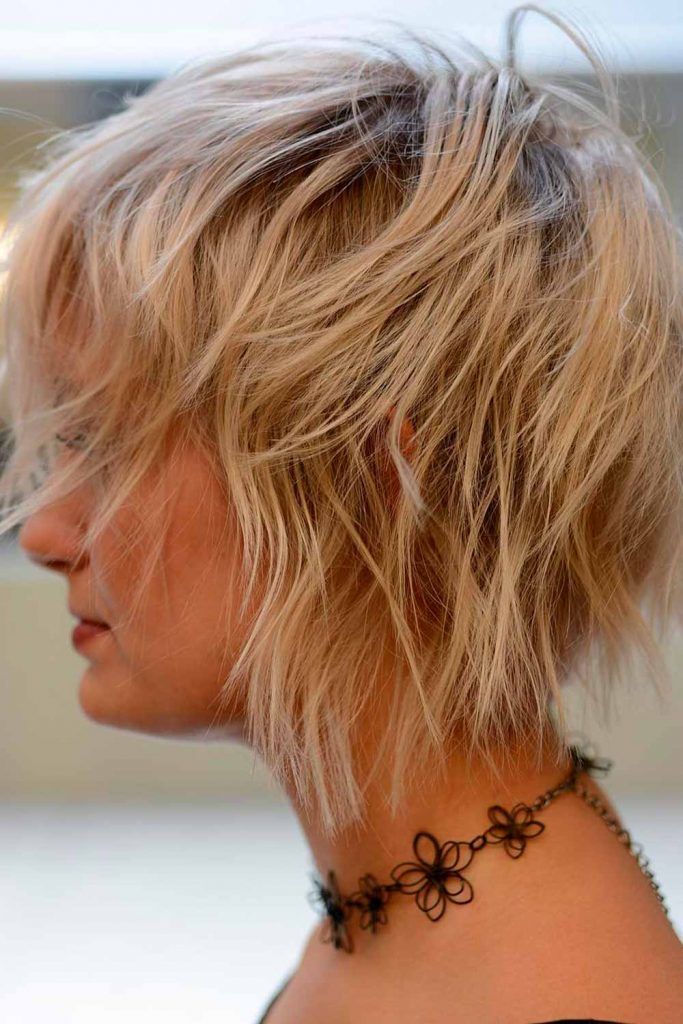 Credit photo: instagram.com/cutyourhair
Besides volumetric layers, wedge haircut for fine hair provides you with flexible styling routine. If you want the volume to fill the space around, waves are the musts. Once you wave your layered locks, you will see your silhouette amp up!
Pompadour Wedge Haircut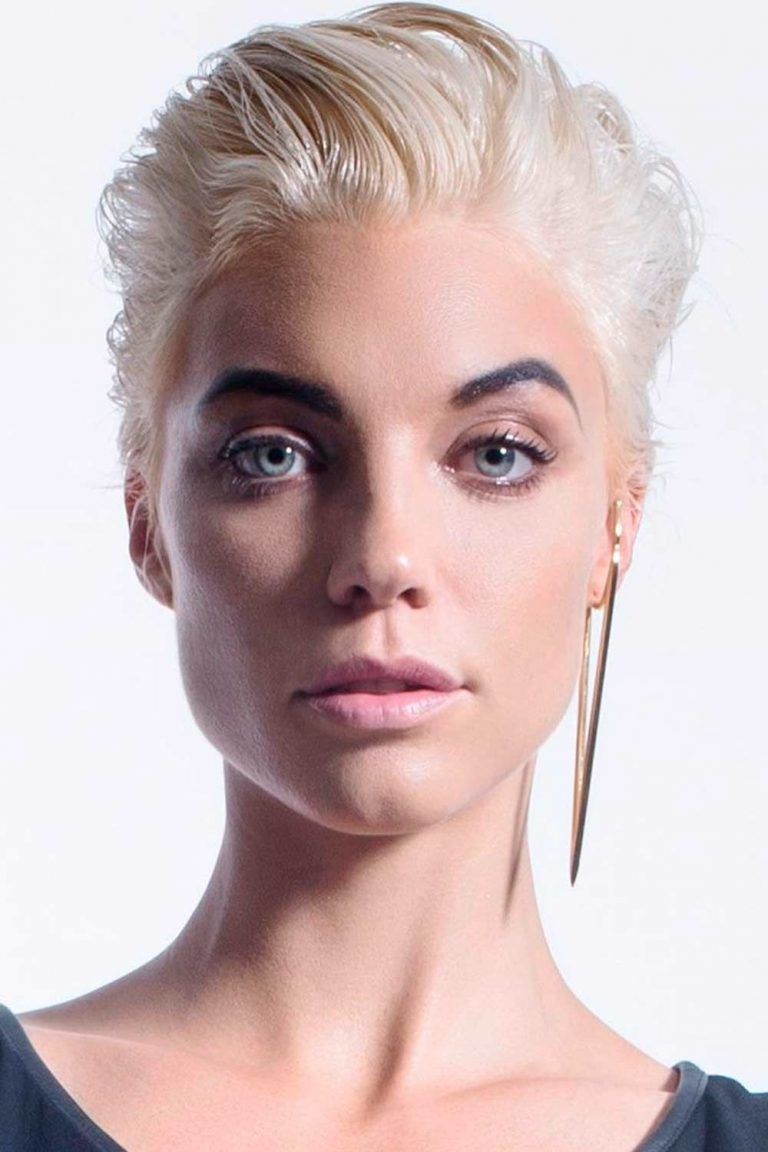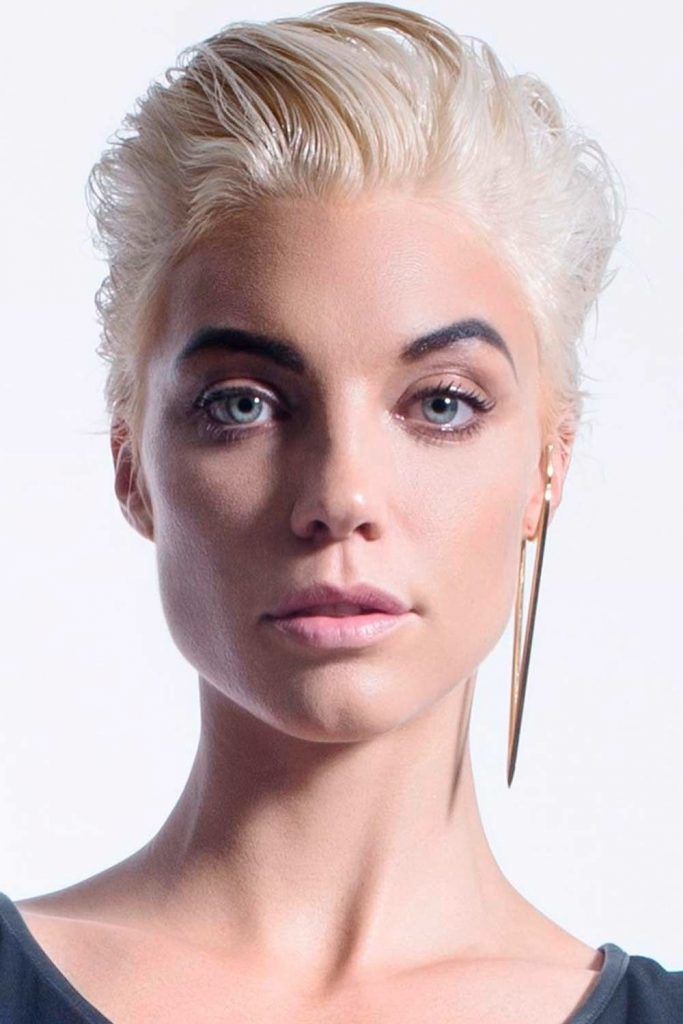 Credit photo: instagram.com/sissemarie
Call it magic, call it true, but this is how wedge haircut back view looks like. Yes, the so much desired volume can stretch along the whole mane if you please. And this gently layered pompadour-like wedge is proof.
Curly Short Wedge Cut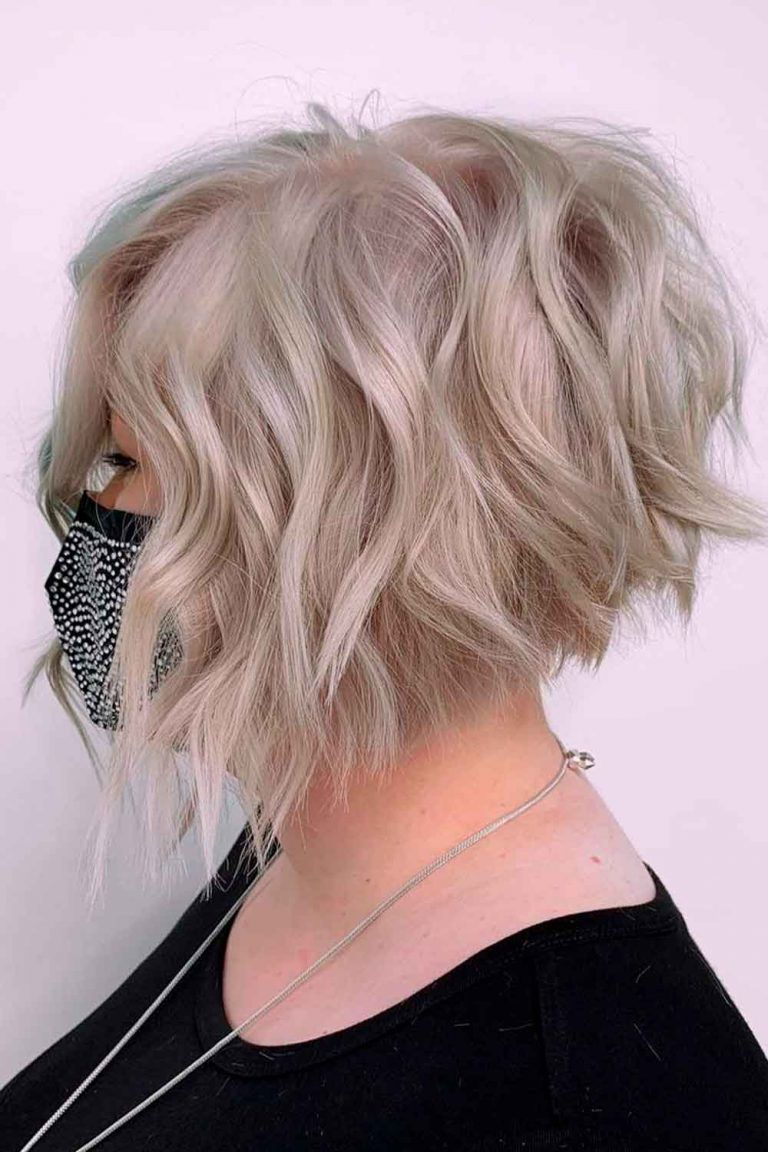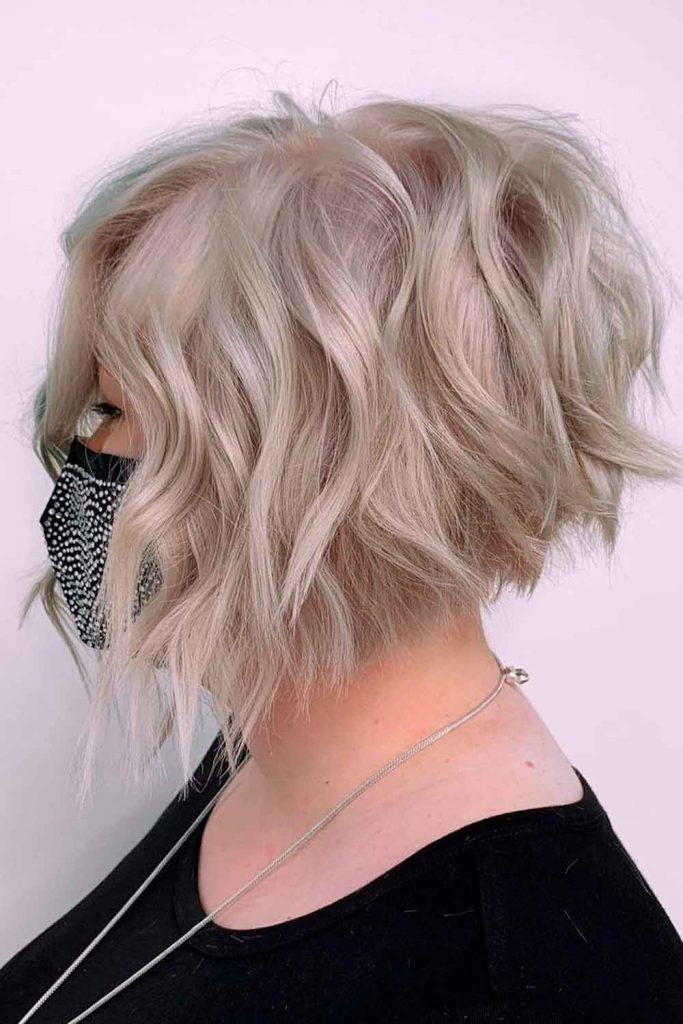 Credit photo: instagram.com/headrushdesigns
The masterpiece above is actually nothing but a pixie wedge haircut. Starting with a pixie, your hairstylist can slightly taper the sides, giving it the shape of a light undercut. If your hair is naturally curly, you will love the way your swirls form a faux hawk silhouette.
Stacked Wedge With Chic Fringe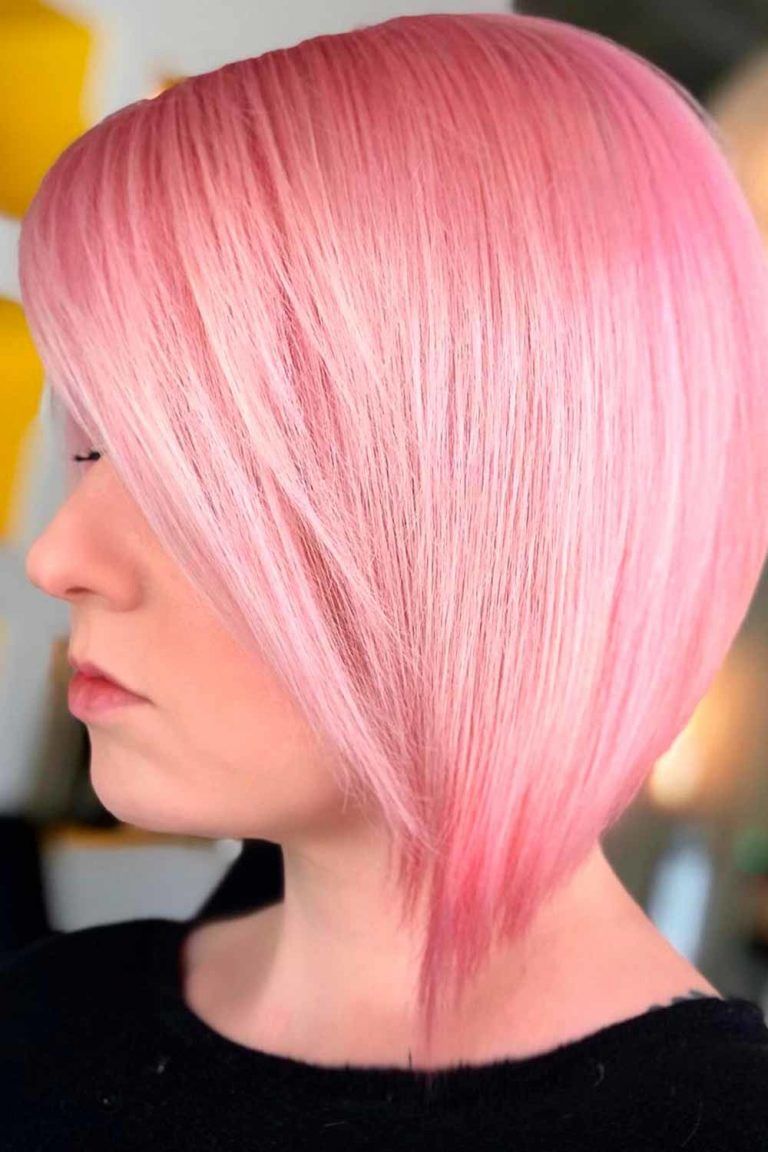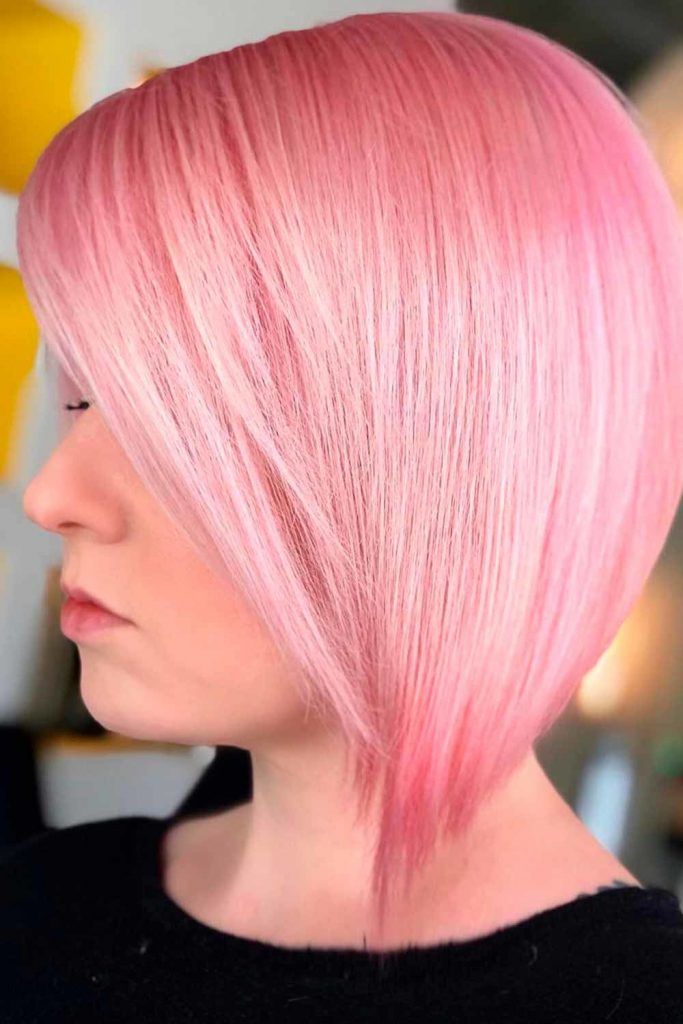 Credit photo: instagram.com/rockyvitelli
The classic short stacked wedge haircut can be diversified with bangs.
A wedge is a canvas to your imagination!
By spicing it up with layered bangs, you can add more individuality to the cut, giving it a unique finish.
Wedge Haircut With Shaved Sides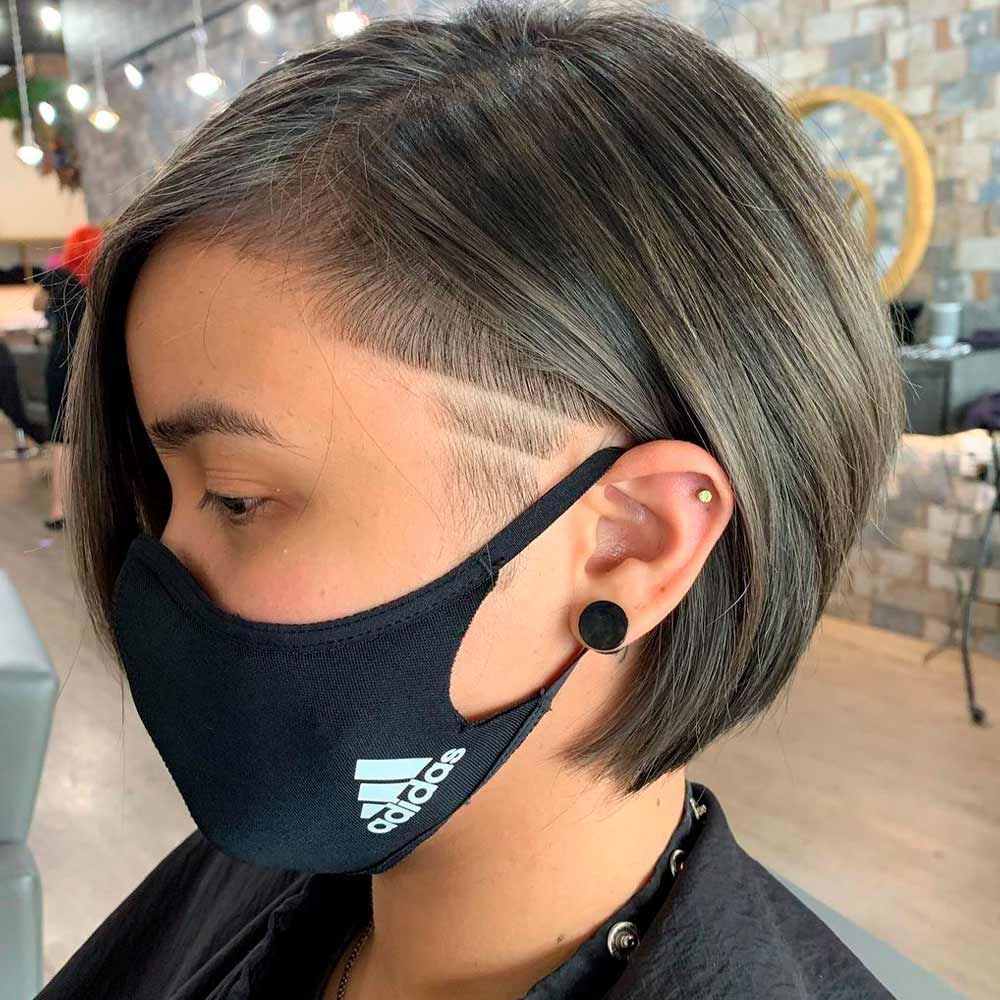 Credit photo: instagram.com/xostylistxo
This is probably one of the hottest wedge haircut photos one could ever see! Though the sides are shaved, the body of the cut is unbelievably voluminous. To copy this idea, make sure to ask your hairstylist for layers, paying attention to the crown.
Bowl-To-Wedge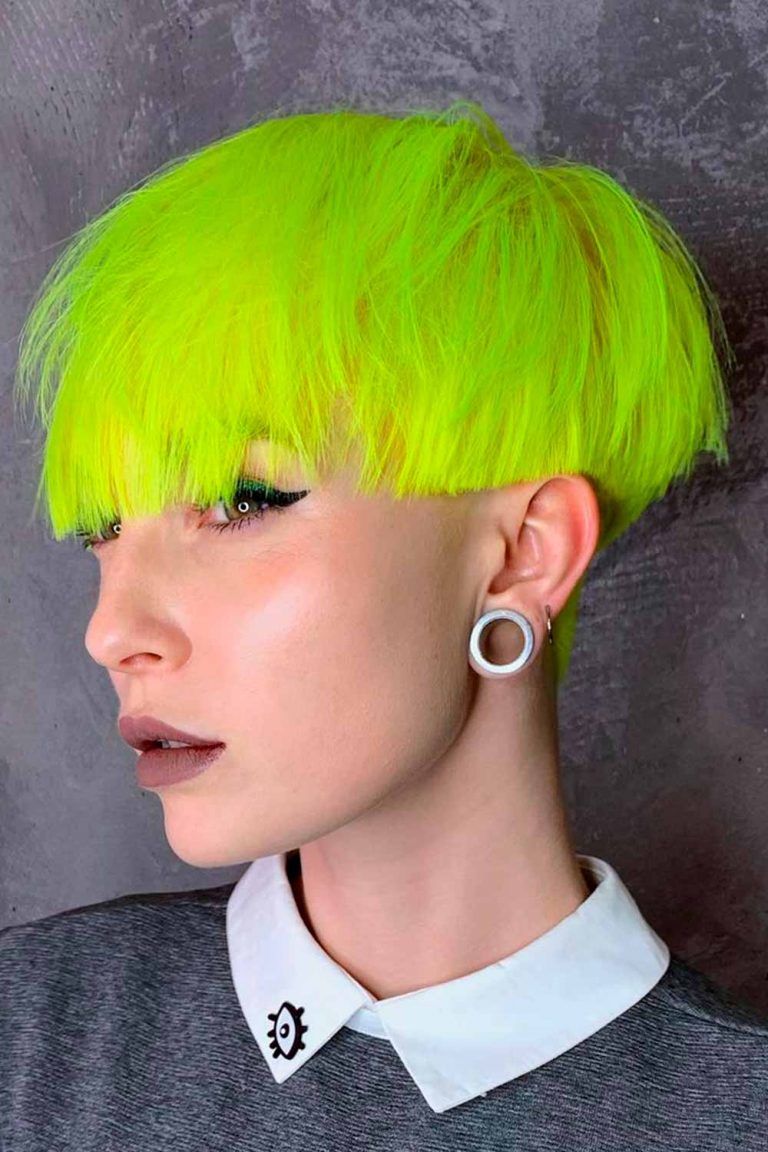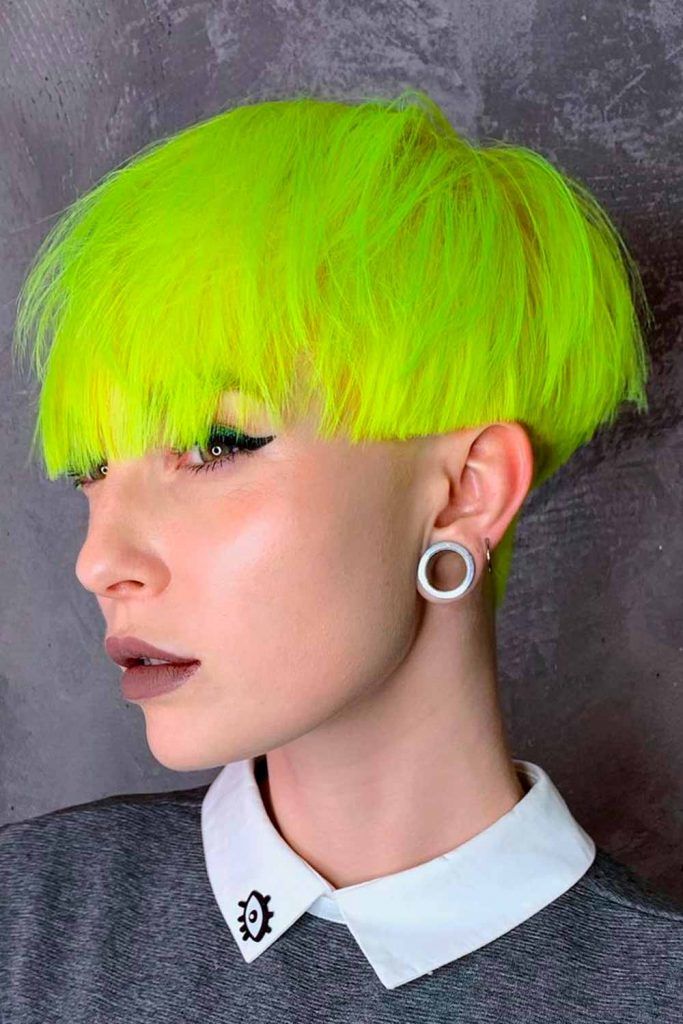 Credit photo: instagram.com/aliyousha
How do you like this modified wedge haircut? It's a tasteful combination of the modern bowl and the retro wedge haircuts. Choppy layers and cleanly shaved sides are the features that make this combo super contemporary.
Shaggy Wedge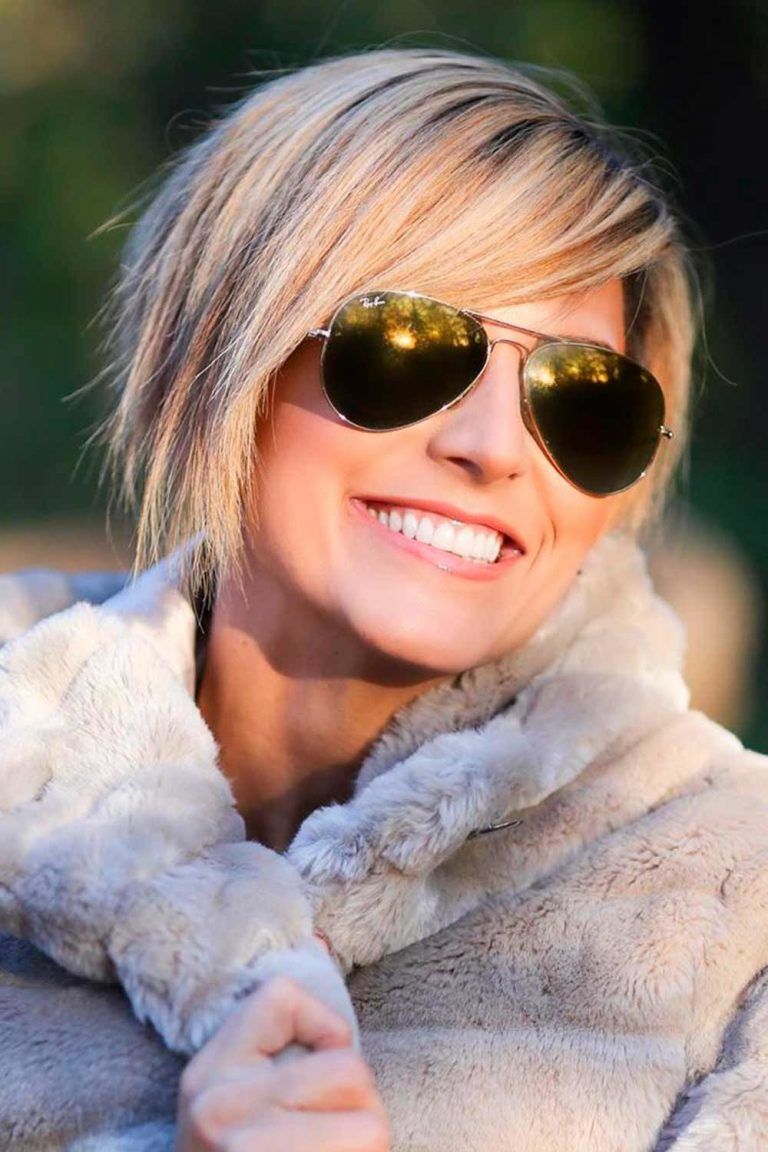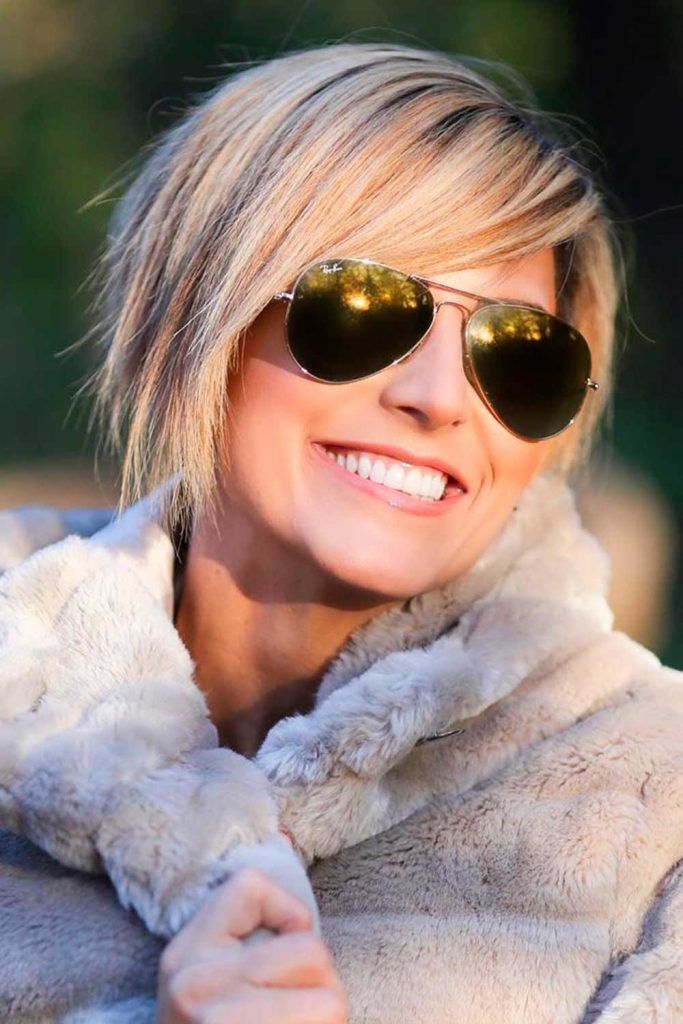 Credit photo: instagram.com/alineh_a
Love when hair is full of life and movement? Look no further than a shag, then. Of course, the stacked body of the wedge will nicely match the effortless and lively layers: this cut is the harmony in its purest.
Short Messy Wedge Cut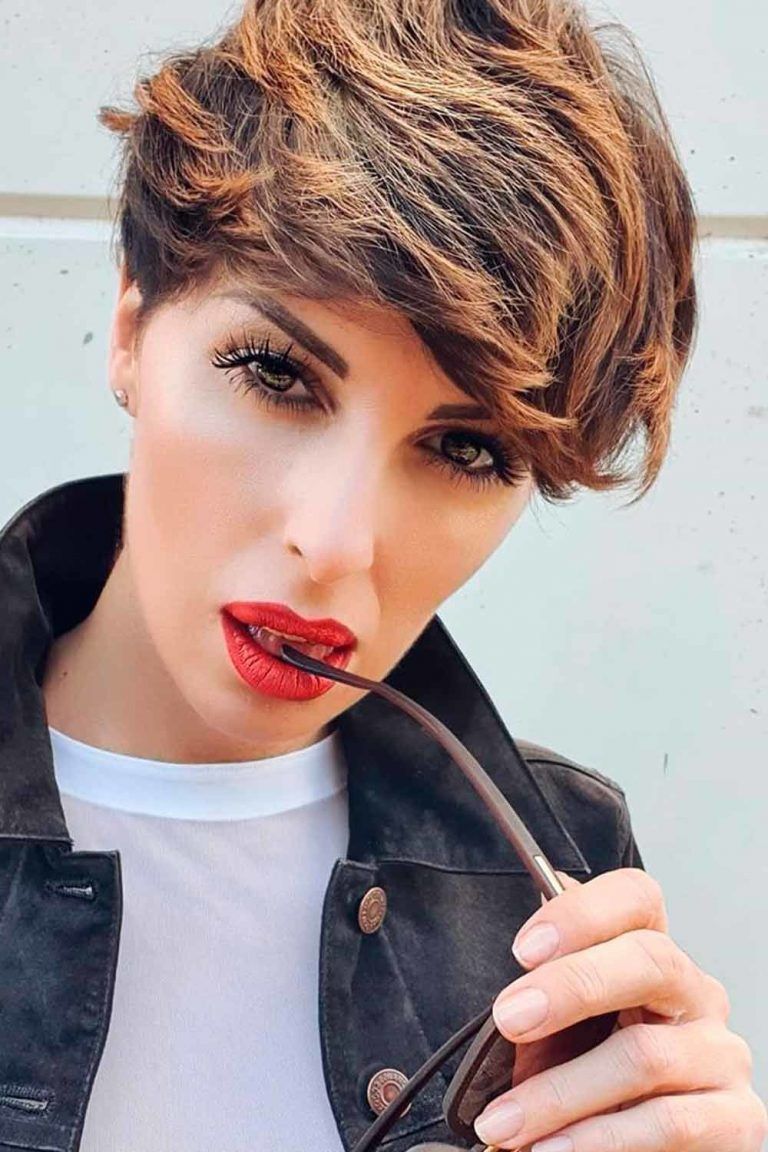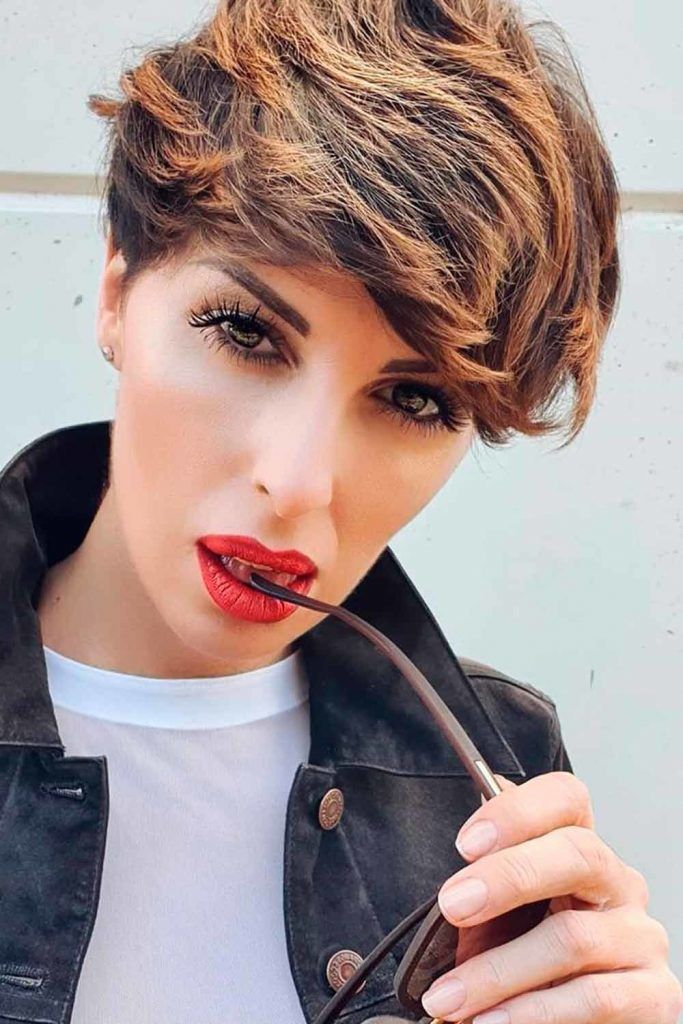 Credit photo: instagram.com/silviagullon
Your look is only perfect when it's a little bit messy. A touch of messiness is the detail that makes your look appear natural, that's why we recommend you stealing this idea. The good-old messy styling will show up in the new light, that's for sure.
The Drama Queen Wedge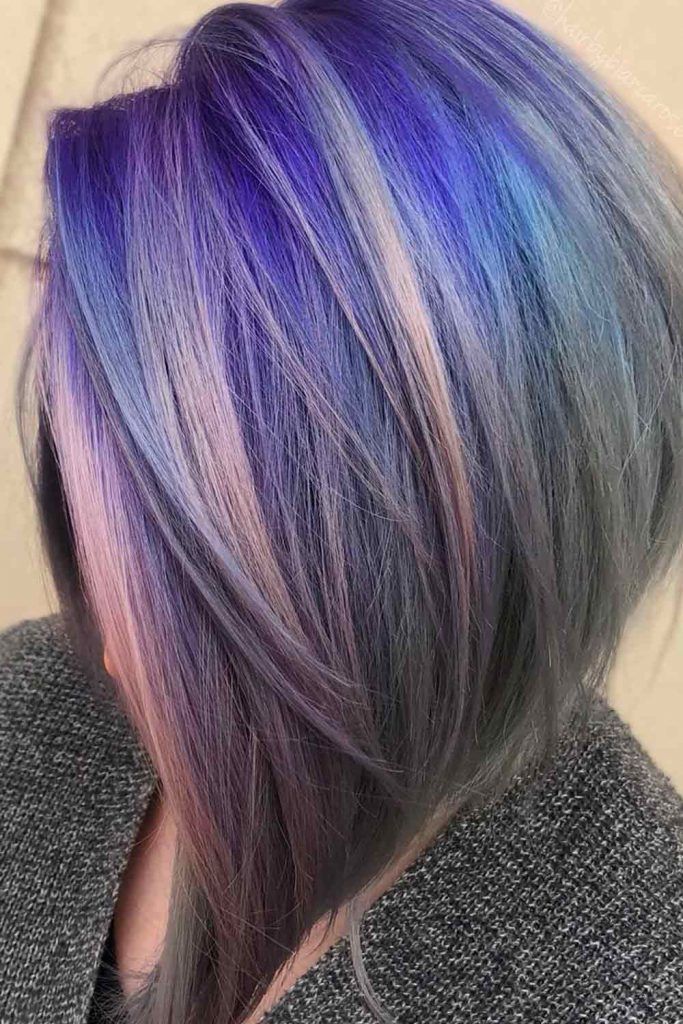 Credit photo: instagram.com/hairbybiancarose
This wedge bob haircut seems to be a definition for extremely voluminous, dramatic, and edgy haircuts rolled into one. With such an exquisite and attention-grabbing chevelure, no one will ever believe that you have thin hair.
Layered, Pointed & Stacked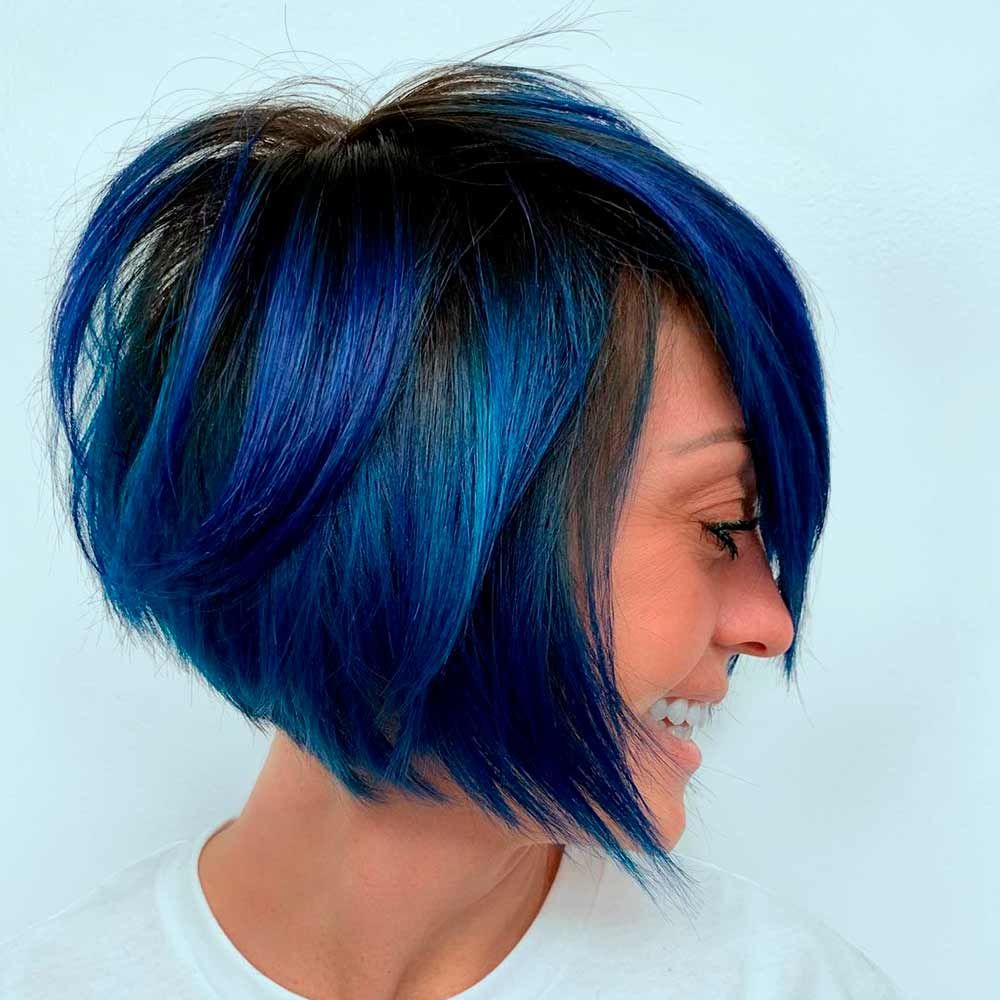 Credit photo: instagram.com/headrushdesigns
As you can see, a stacked wedge haircut can be different. Want to make a statement? Edgy layers like these are key!
Wavy Wedge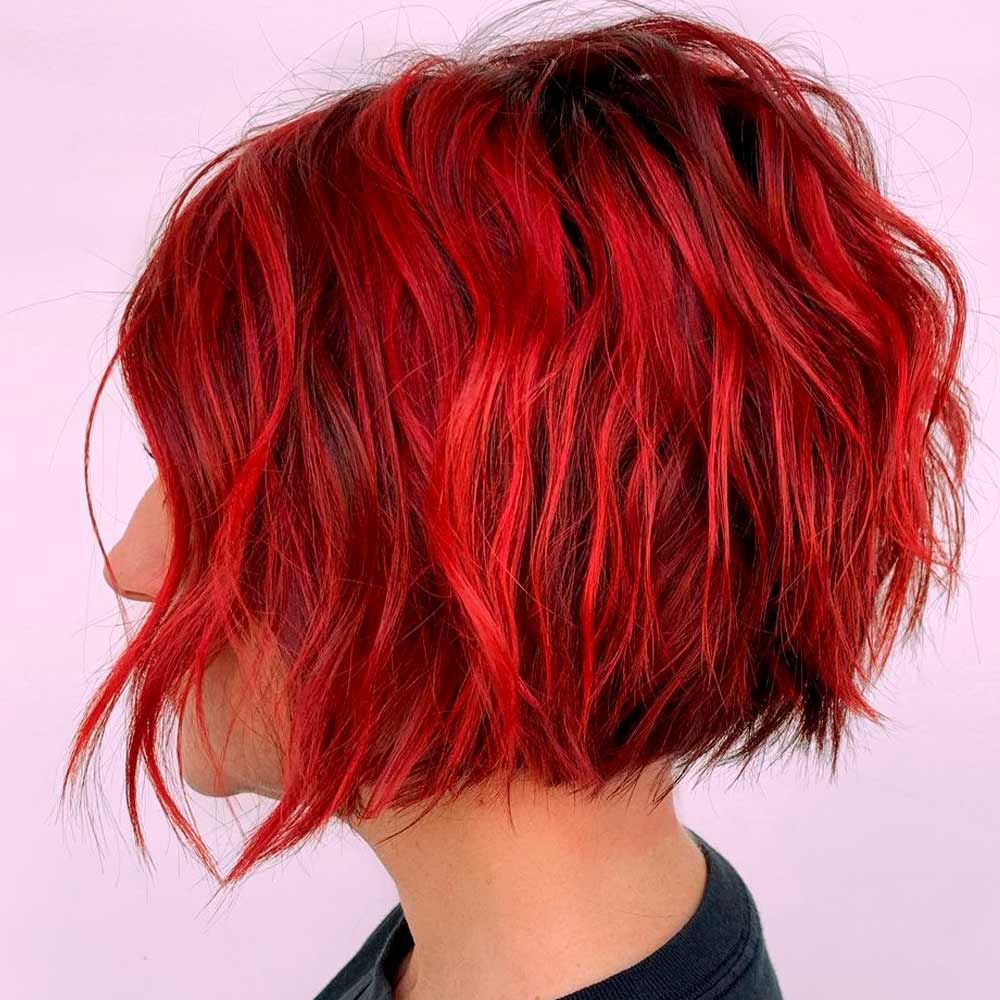 Credit photo: instagram.com/headrushdesigns
Wedge is all about styling freedom! While many short cuts look good only with one particular texture, this cut has no restrictions. Just look at these cute, effortless waves!
Bang On!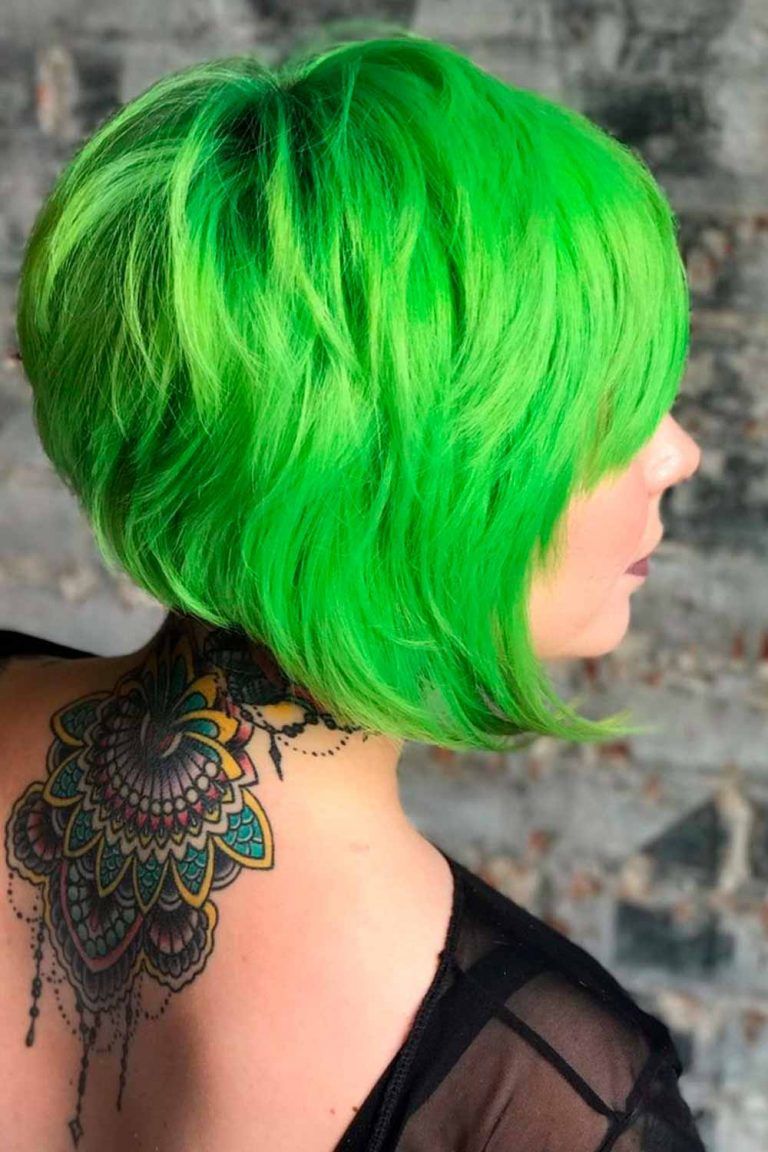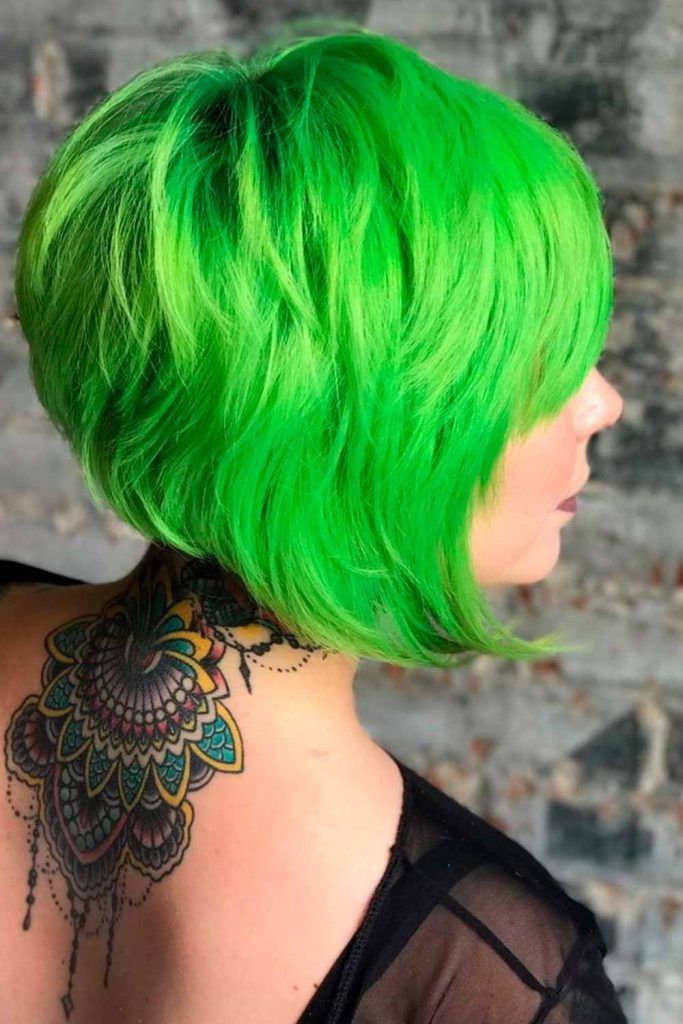 Credit photo: instagram.com/xostylistxo
You can't go wrong if you decide to finish your wedge haircut with bangs. First off, you'll get yourself a face-framing element. Secondly, you'll create stunning graduation.
Curly Wedge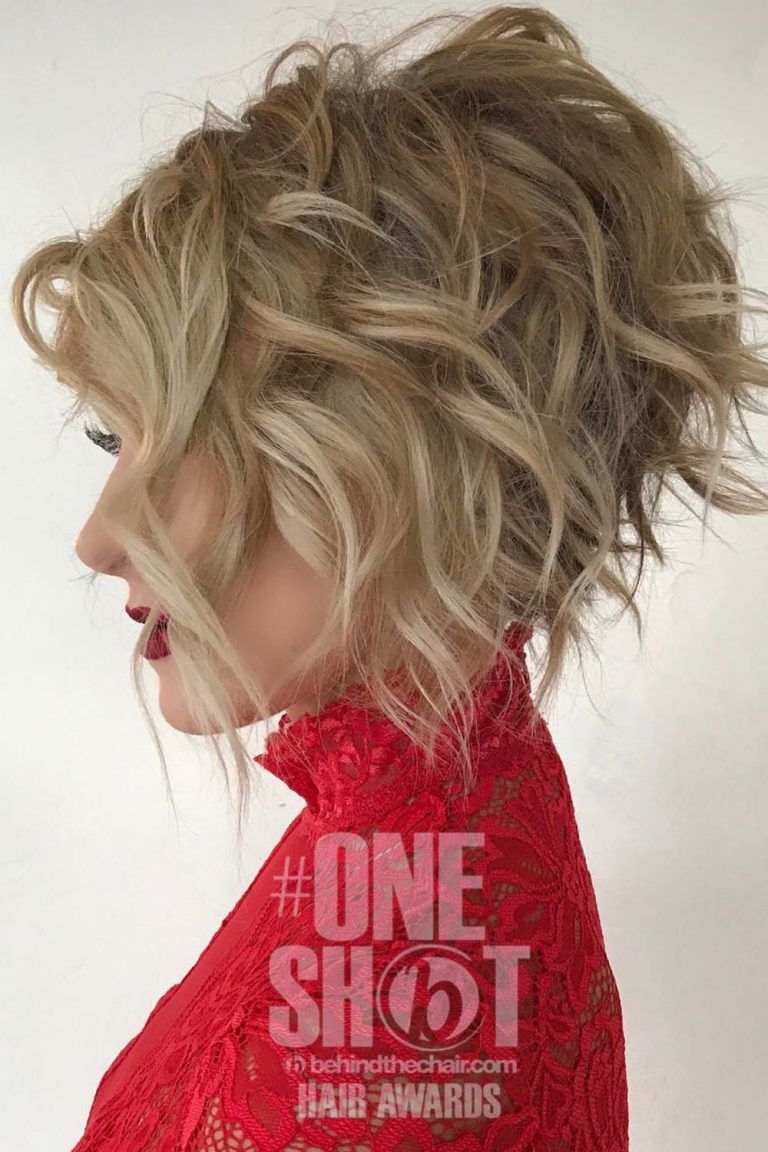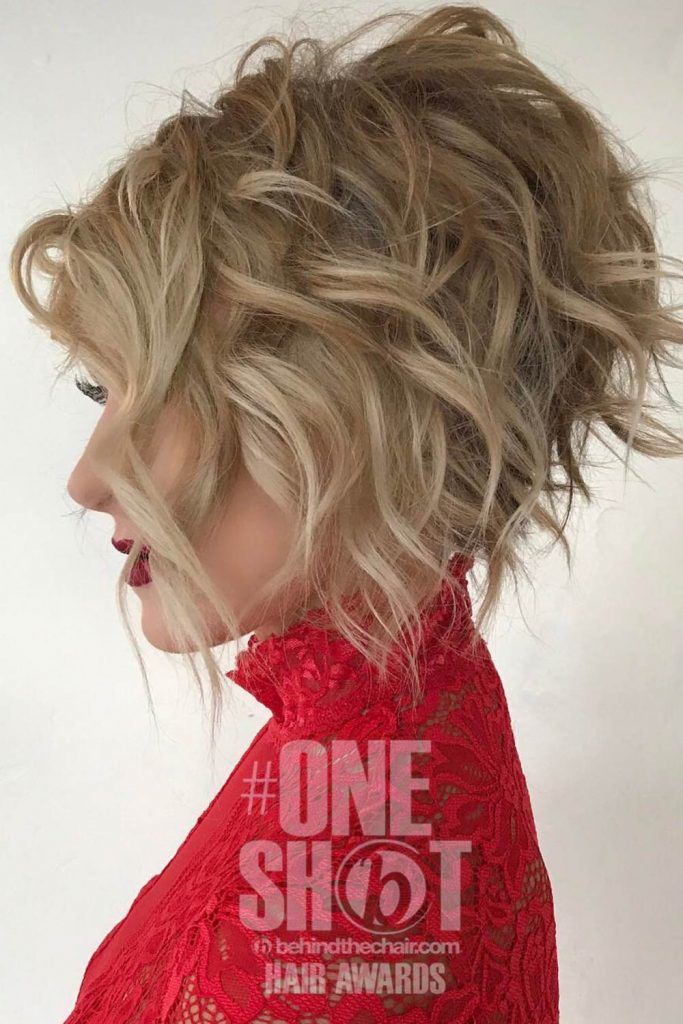 Credit photo: instagram.com/styled_by_carolynn
This curly wedge haircut is a real magnet to volume. The burst of little locks that people can spot from a mile away, isn't that a hair gift sent from above?
Middle-Parted Wedge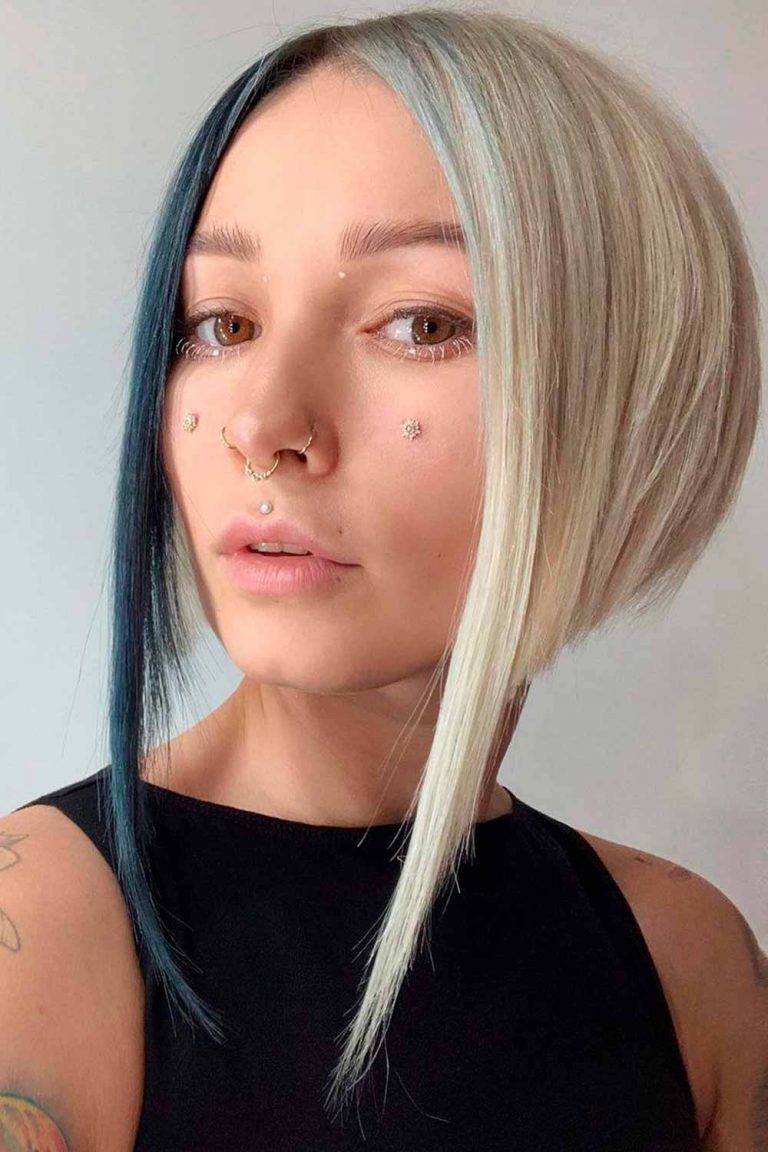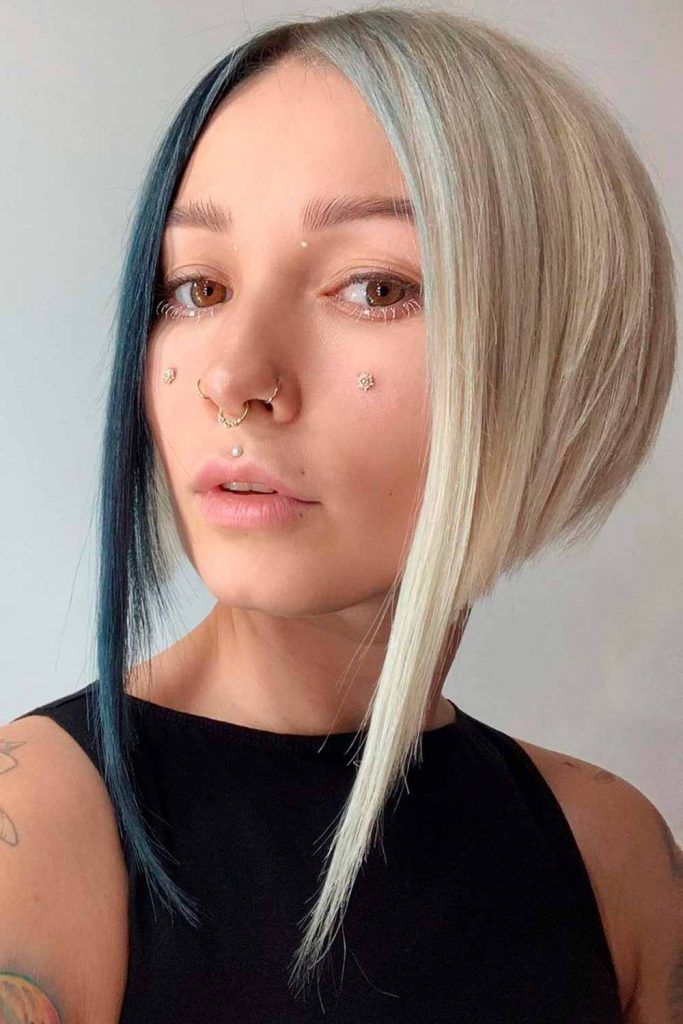 Credit photo: instagram.com/aliyousha
One of the greatest things about wearing a wedge is that it has an approach for all face shapes!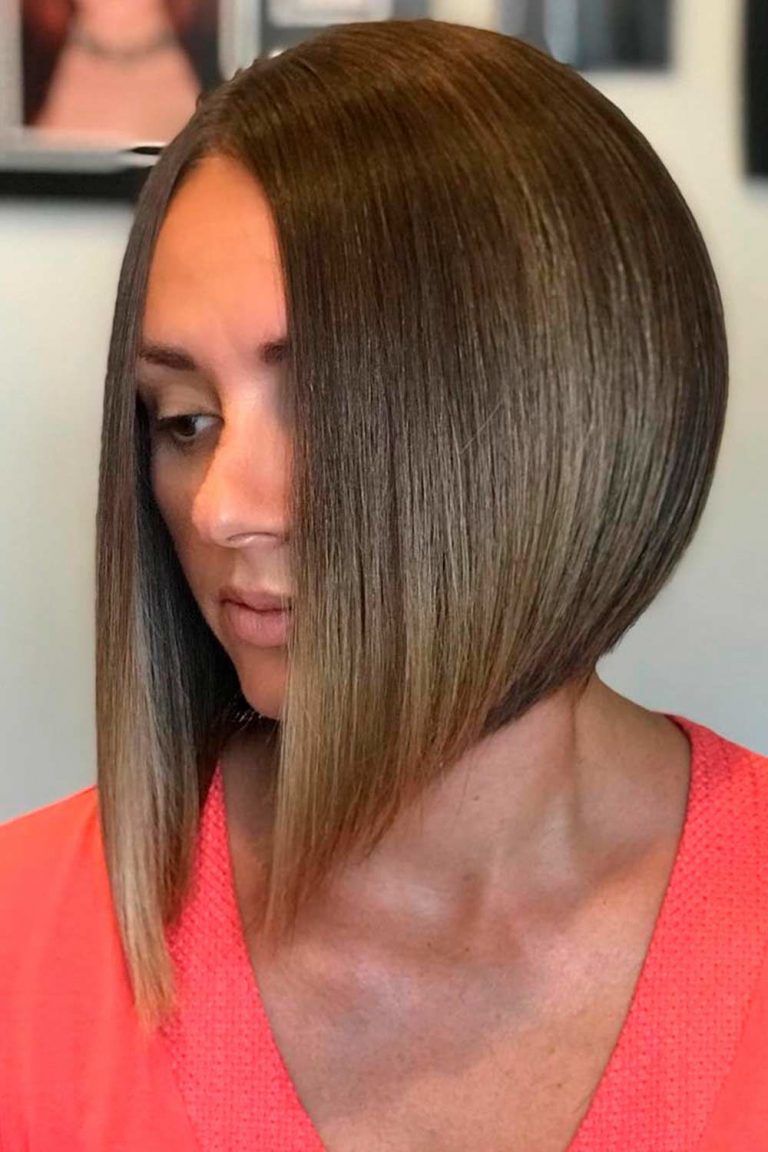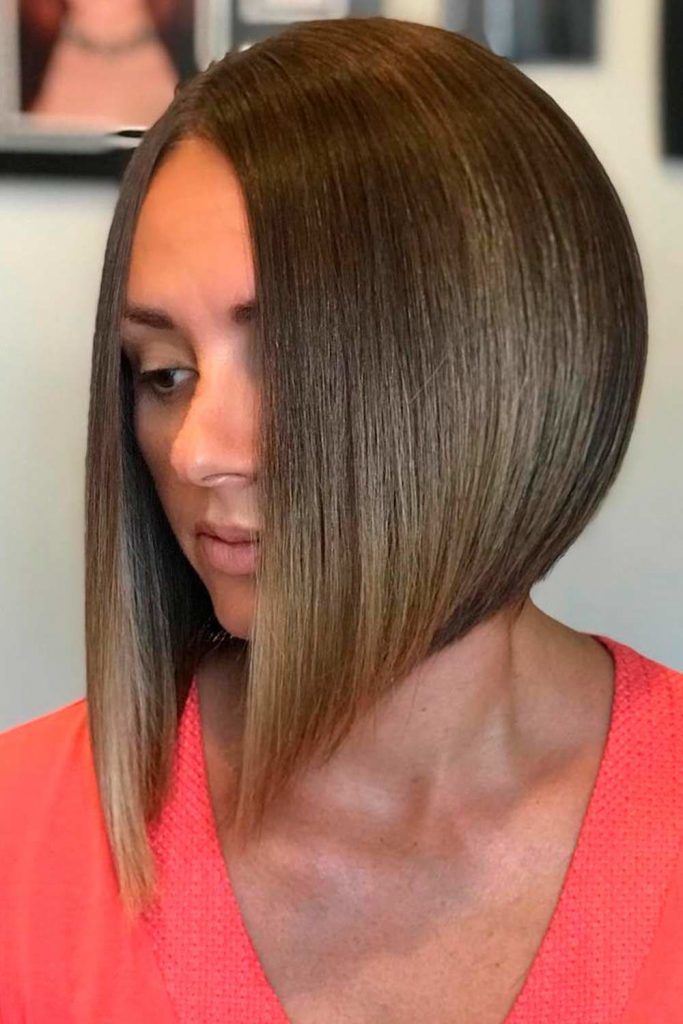 Credit photo: irinabilka_hairandmakeup
It's no secret that many ladies would like to draw attention from some facial features. And you know what? A medium length wedge haircut + side part = the win-win look.
Layered Medium Wedge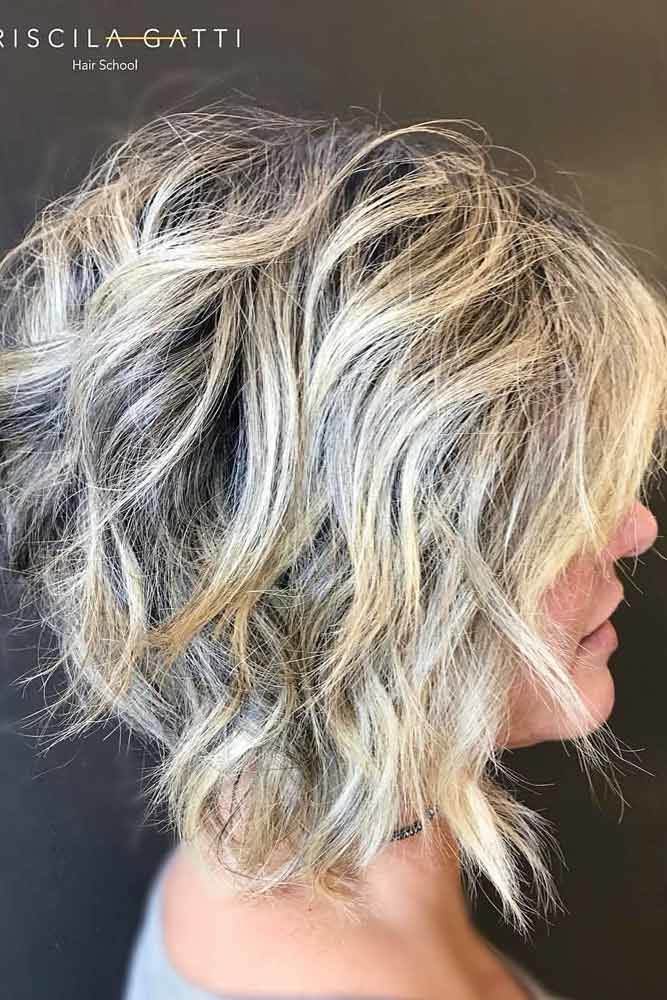 Credit photo: instagram.com/priscilagattihair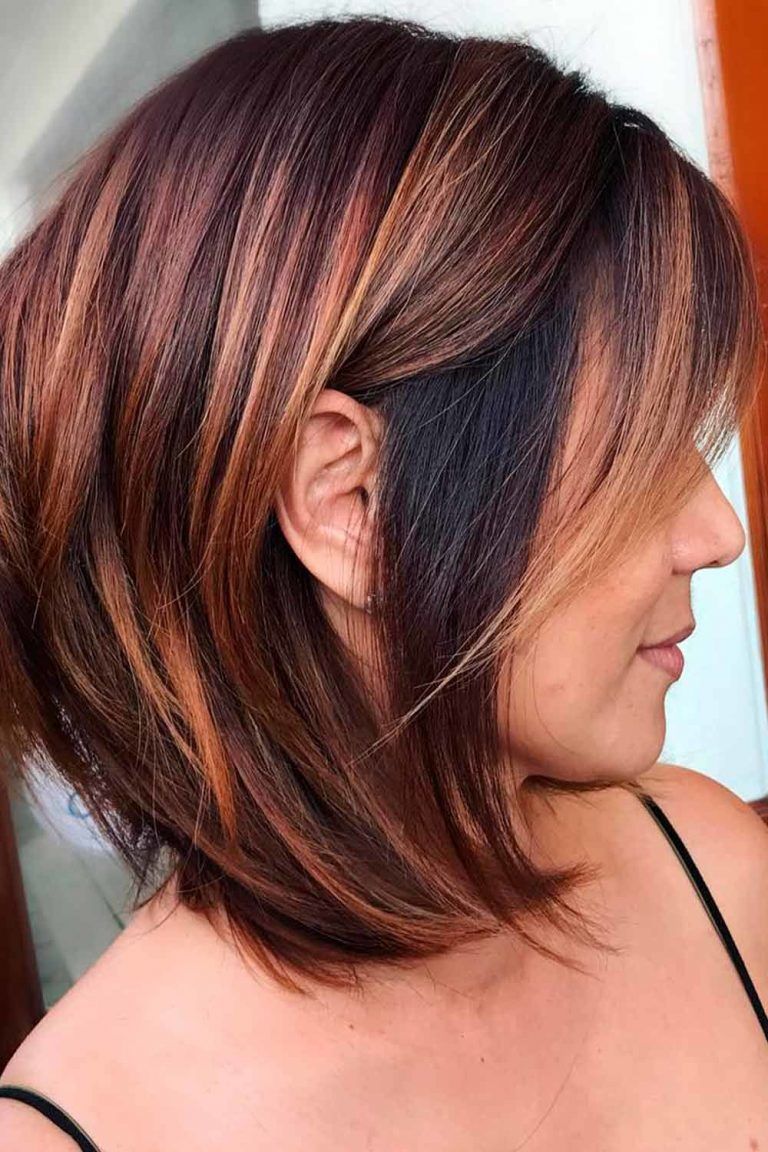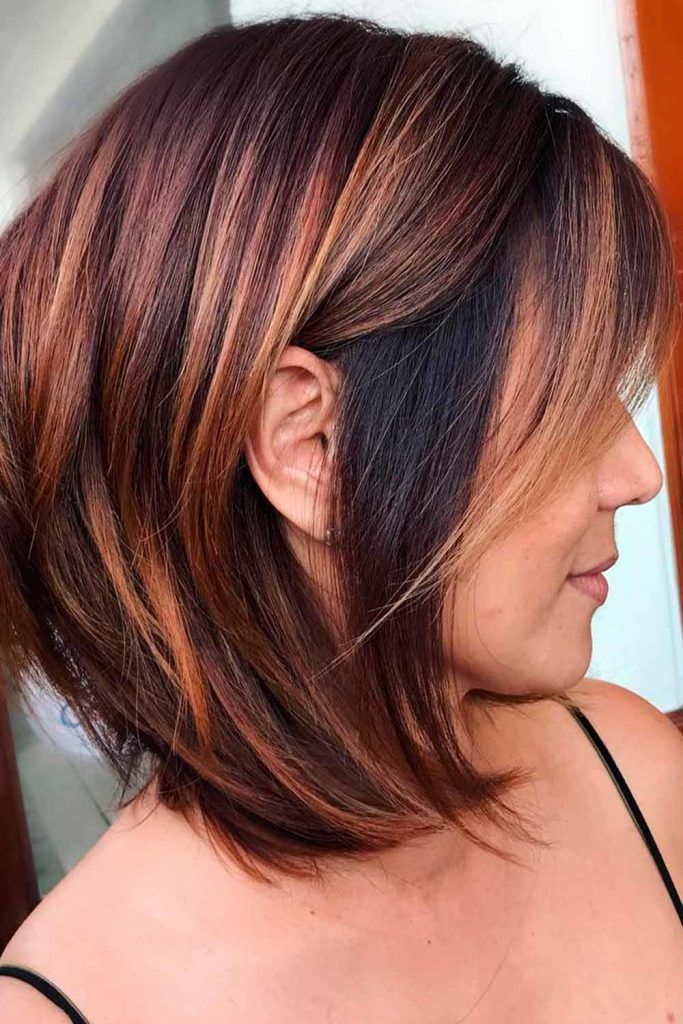 Credit photo: instagram.com/irinabilka_hairandmakeup
Don't forget that you can regulate the length of your wedge style haircut. For example, if you're not ready for short hair changes but still want to add a bit of an edge, a medium layered wedge in a wonderful idea.
Long Wedge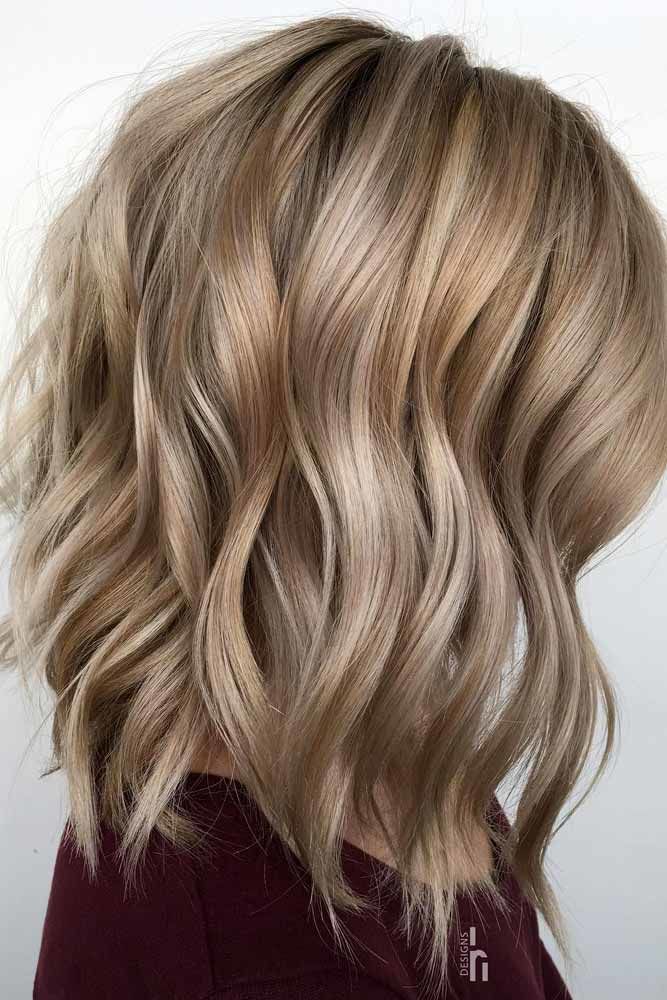 Credit photo: instagram.com/headrushdesigns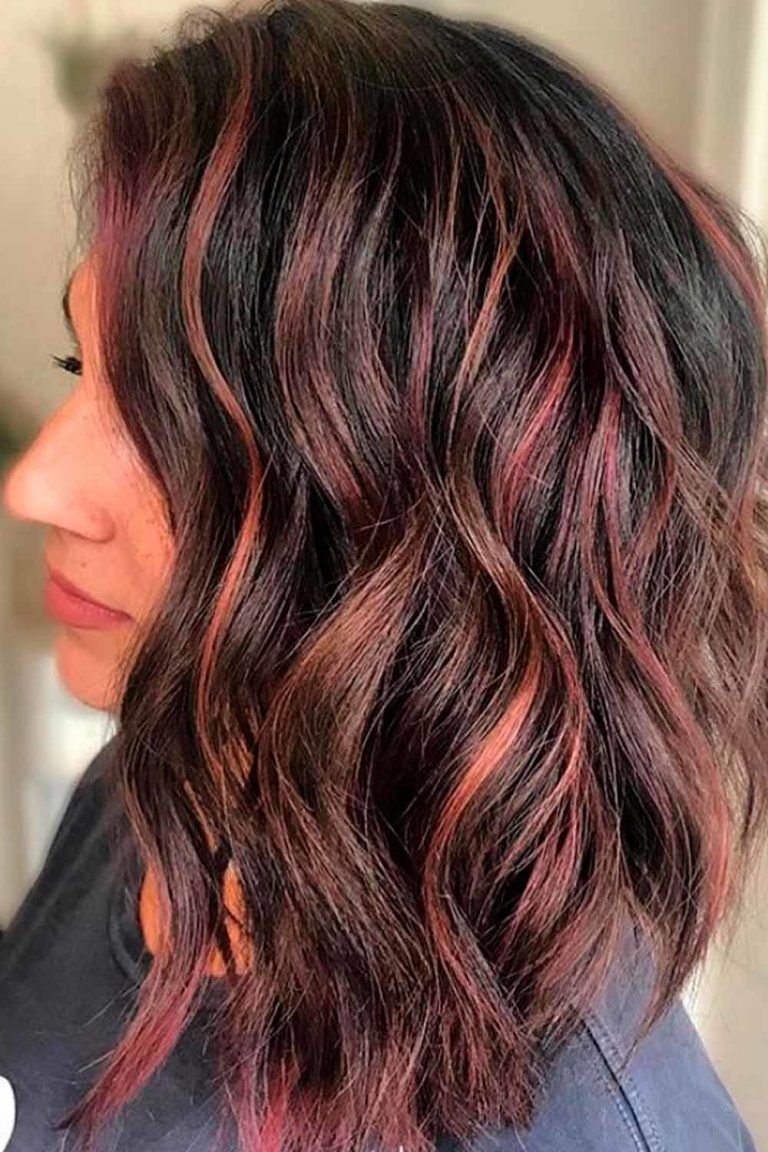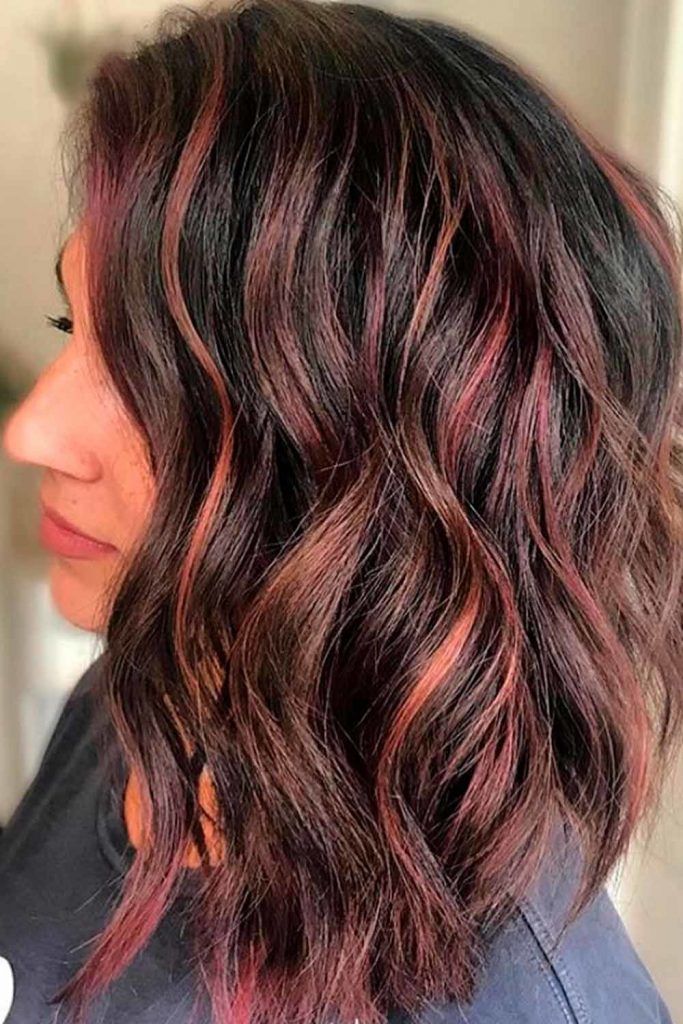 Credit photo: instagram.com/thevividbrunette
Although we're used to seeing short wedges, it doesn't mean you can't flaunt with a long wedge haircut. It's like a lob haircut but better: the layers and angled body do the talking.
Auburn Wedge Cut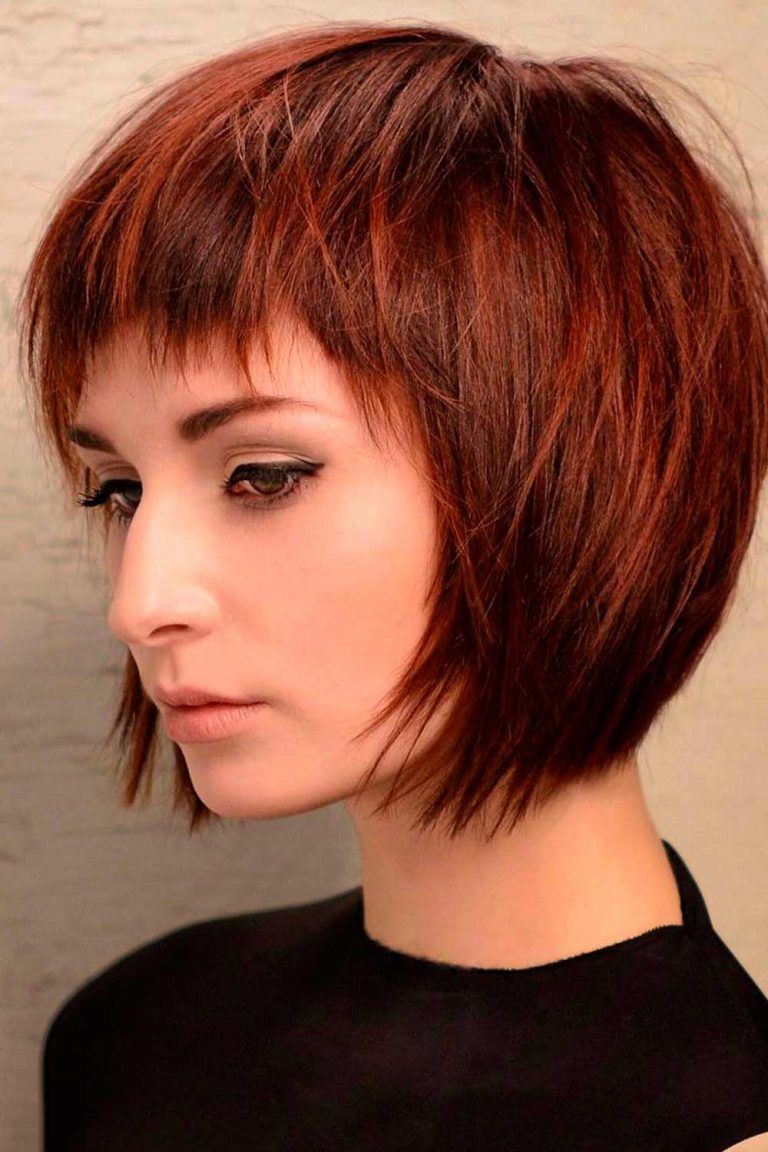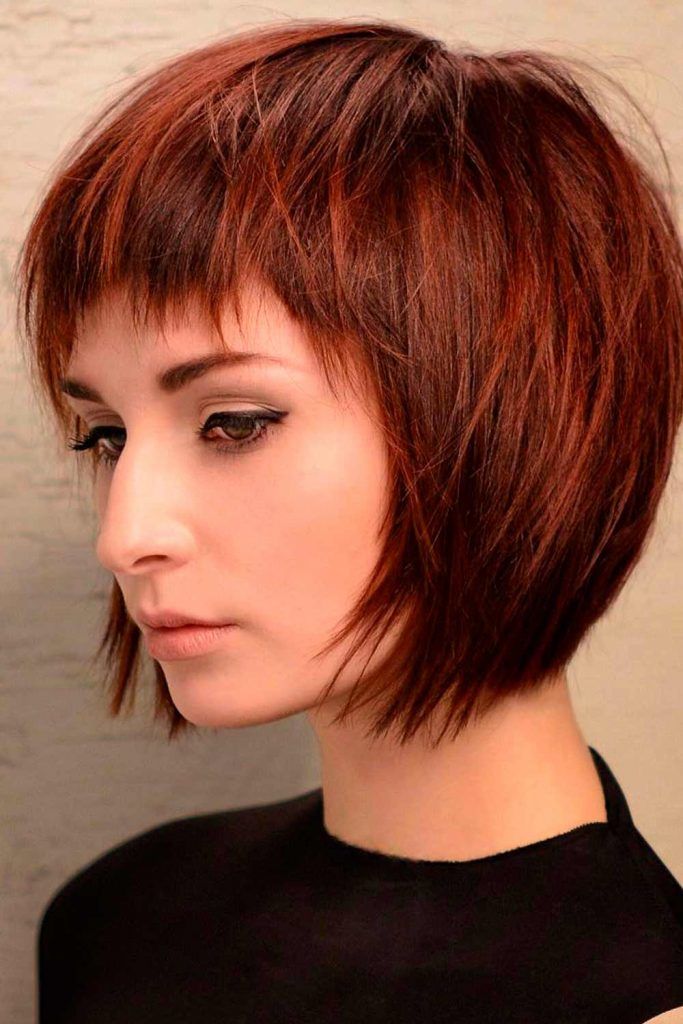 Credit photo: instagram.com/cutyourhair
Let your favorite hair color show its best sides with a well-shaped and balanced wedge! All in all, perfectly structured haircuts are keys to revealing the real beauty of hair colors, be they natural brown and blonde or extraordinary wild fuchsia and peek-a-boo. A tip: make the ends a tone lighter to add more dimension to the volumetric edges.
Side Parted Wedge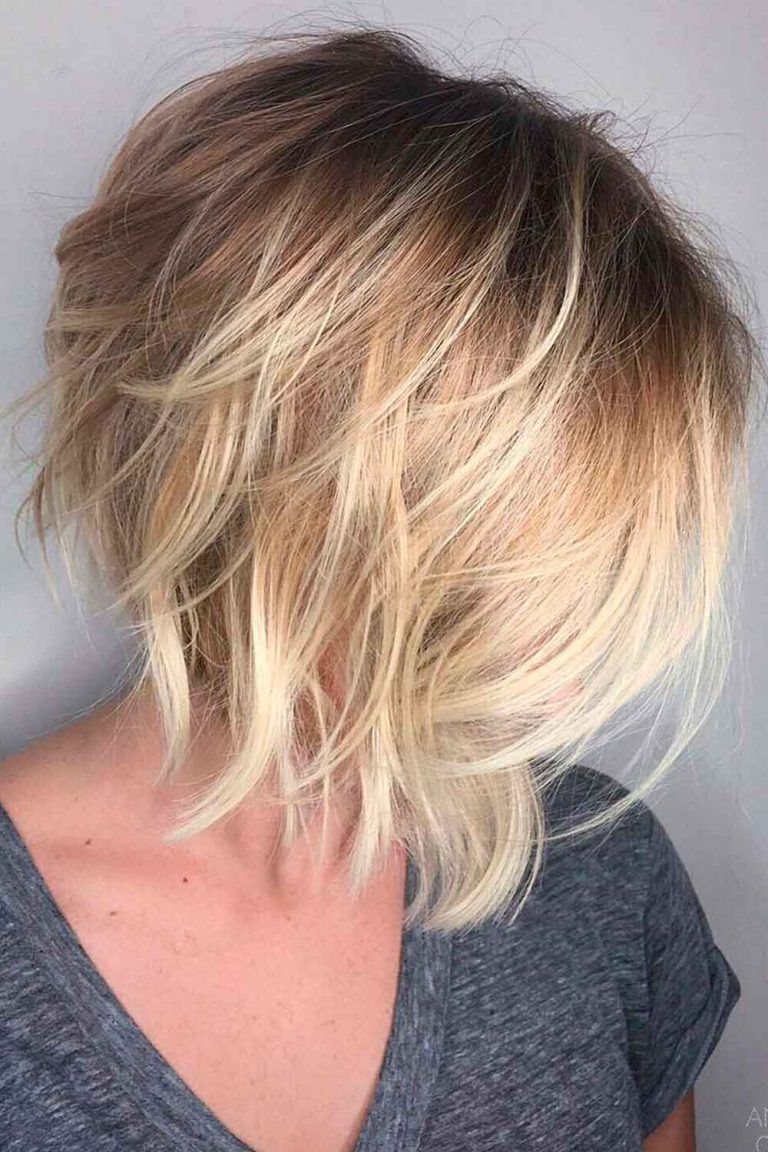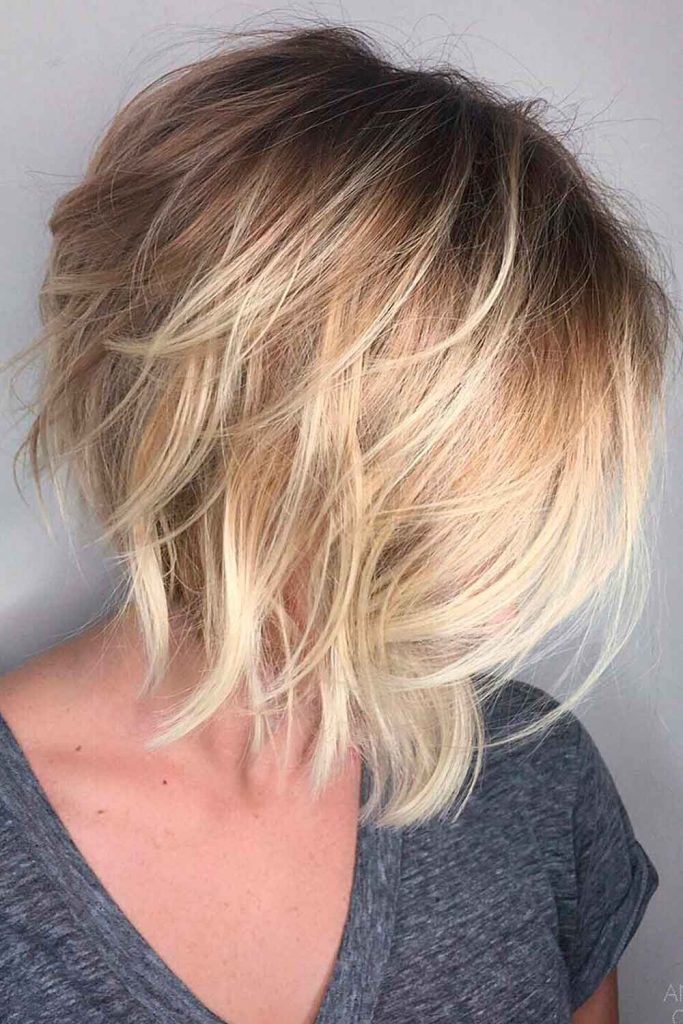 Credit photo: instagram.com/cutyourhair
Some may call it a classic pixie bob, and we call it a wedge that reached its highest. In fact, you can call it whatever you want; it will look strikingly beautiful and modern anyway. Here, the cut is parted to the side which certainly adds a lot of character to the whole look.
So what is a wedge? It's anything you want it to be. You can make this cut stacked, layered, angled, and even elongated. In other words, you can individualize the cut, making it suitable for your hair type and face shape. So if you feel the need for changes, make them big: the wedge will be there for you.
FAQ: Wedge Haircut
What is the difference between a wedge haircut and a stacked haircut?
The length of the layers is the only difference between the wedge bob and the stacked bob. The layers of the stacked bob are longer and smoother, giving the hair the appearance of being "stacked." Try to have your hair cut to chin length or a little longer.
What is a pixie wedge haircut?
A pixie bob hairstyle is a short haircut for women that falls in between a bob and a pixie (between ear and neck). This trendy cut is a must-try for the ladies who love crop! Despite its brief length, this hairdo is quite adaptable.
What does stacked haircut look like?
The stacked bob is a shorter haircut that uses precisely trimmed graduated layers to make a rounded, full-bodied appearance at the back of the head. It dates back to the 1960s. Stacked bobs come in a variety of lengths and styles, including super-short, mid-length or with adorable bangs. Their adaptability is one of the reasons they are staying on trend!