Winter is upon us, so trendy winter hairstyles for holidays and every day are a must now. No wonder every girl and woman wants to look pretty at work and at parties. With our collection of ideas, you will slay your winter outfits. At this time of the year, you really won't have time for braids and some tricky 'dos, for which you need to waste half of your morning routine.
Winter Hairstyles For Long Hair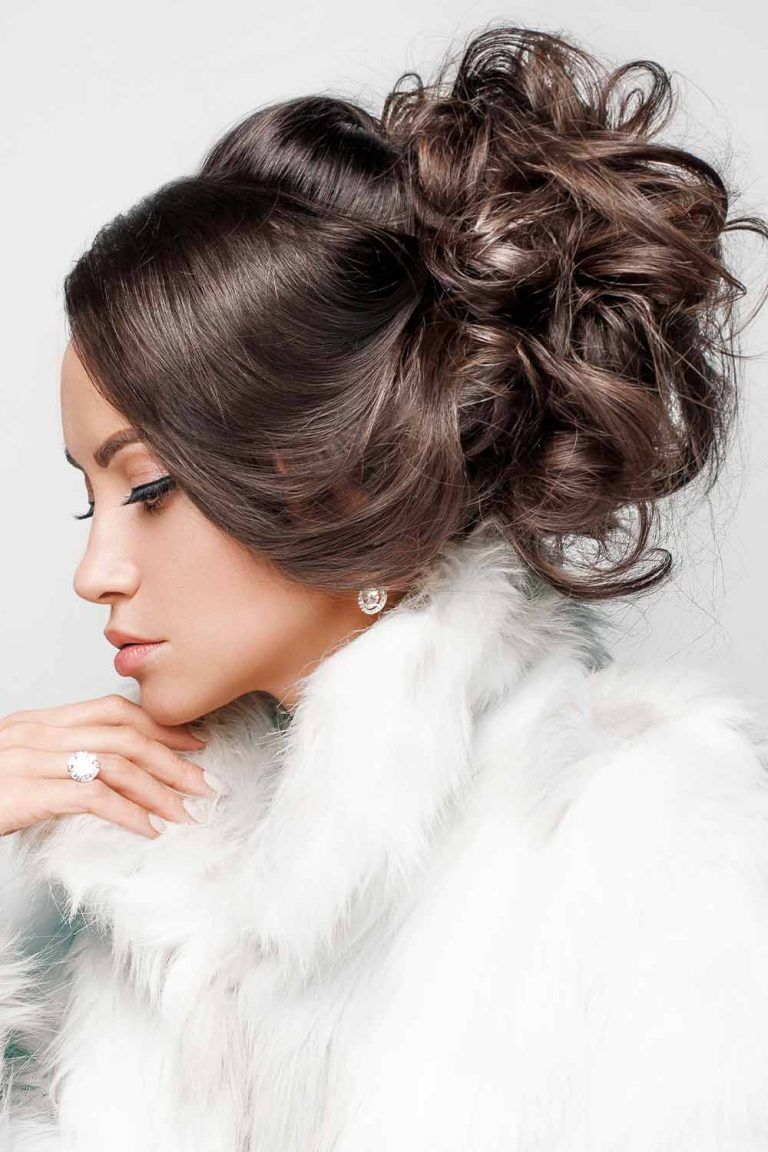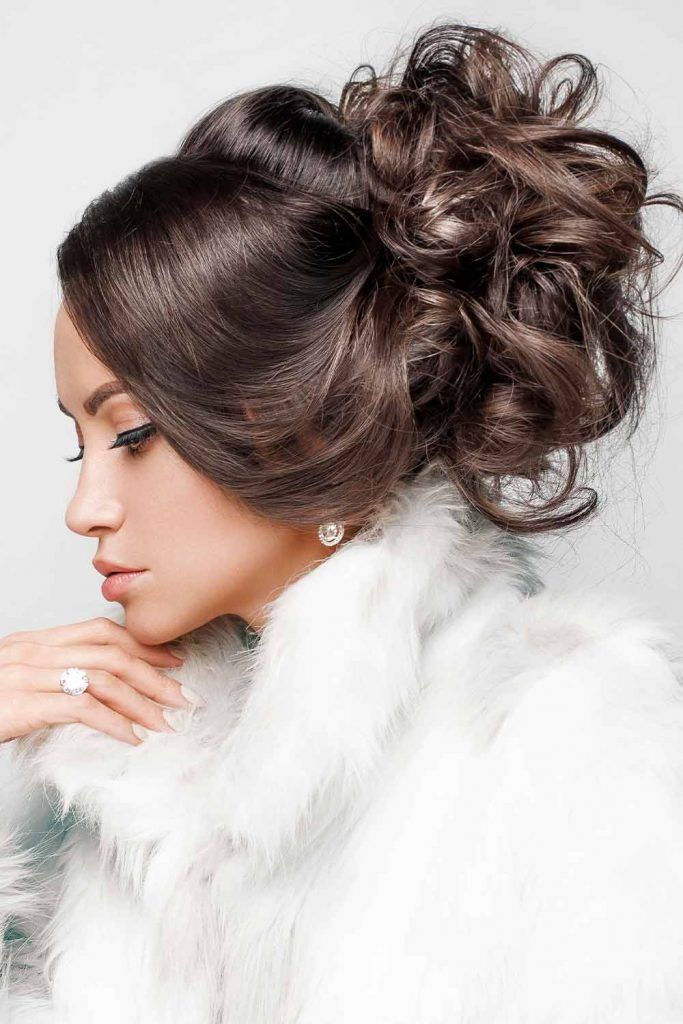 Easy hairstyles for long hair embrace low and side chignons, ponytails with accessories, and a messy bun. These will be exactly what you need to walk out of the door looking all nice and chic.
Updo Winter Hairstyles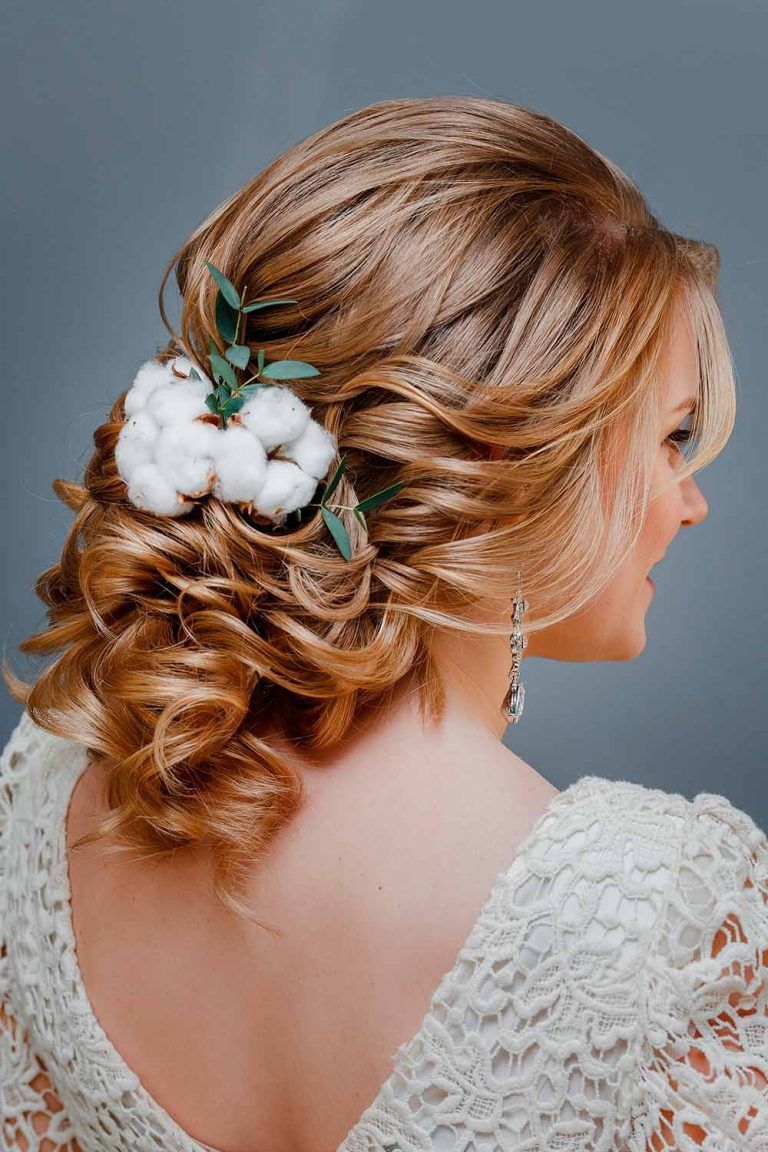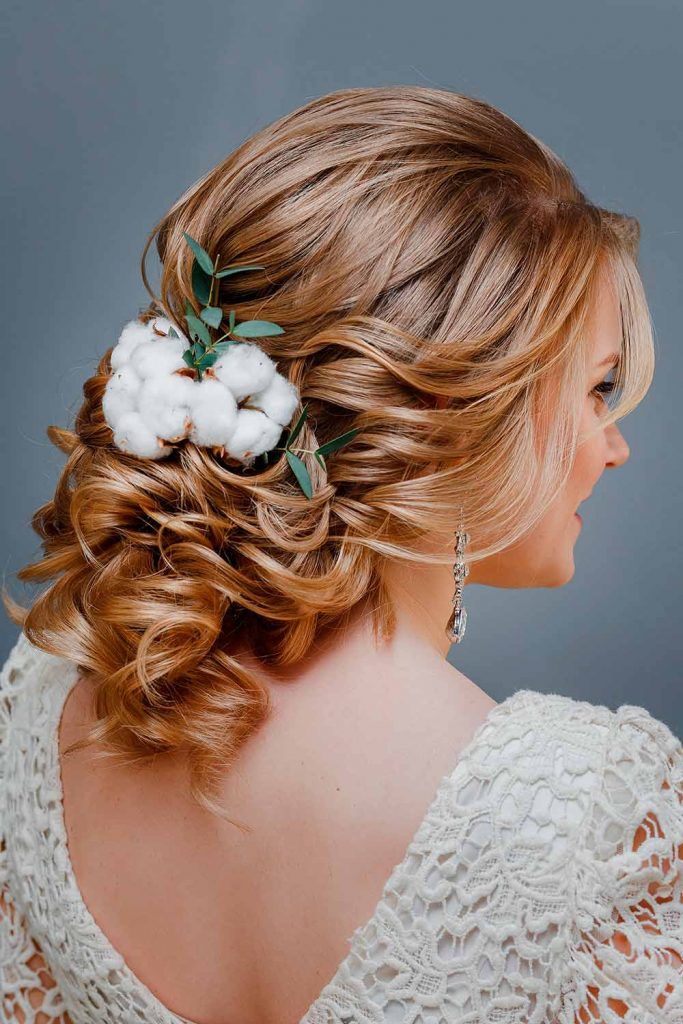 Fancier long hairstyles for winter include curly hair with braids or twists, and updos with braids. They require a little bit more time and efforts, but the result is stunning. All eyes will be on you.
Half Up Half Down Winter Hair Styles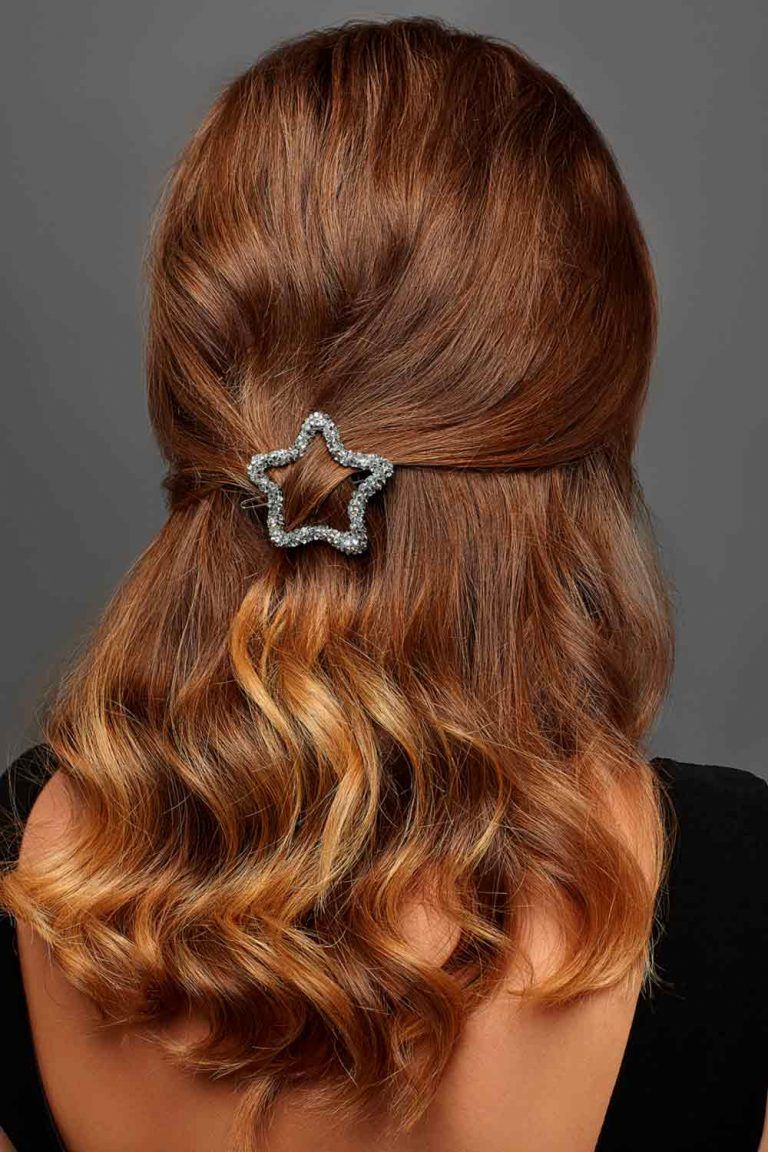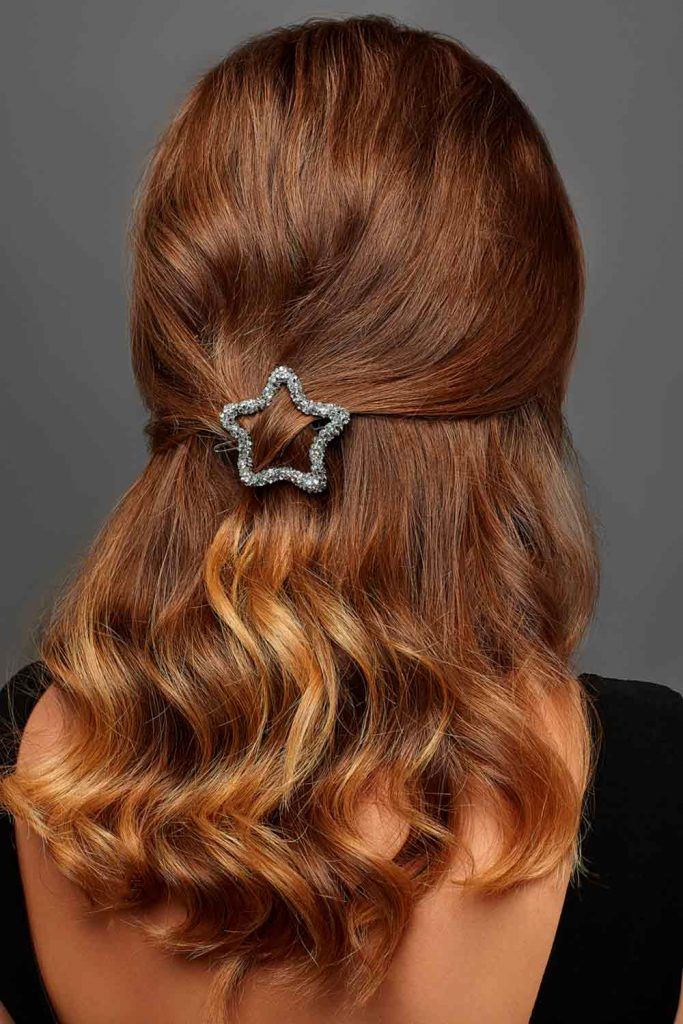 Opt for a half up half down hairstyle, and you will look as fashionable as Kate Middleton. Being one of the most influential beauty icons in the world, she adores such hairstyles.
Low Ponytails
Credit photo: instagram.com/lenabogucharskaya
There are so many kinds of ponytails that we can switch them as often as we wish. And these representatives of the ponytail family are super cute!
Braided Crown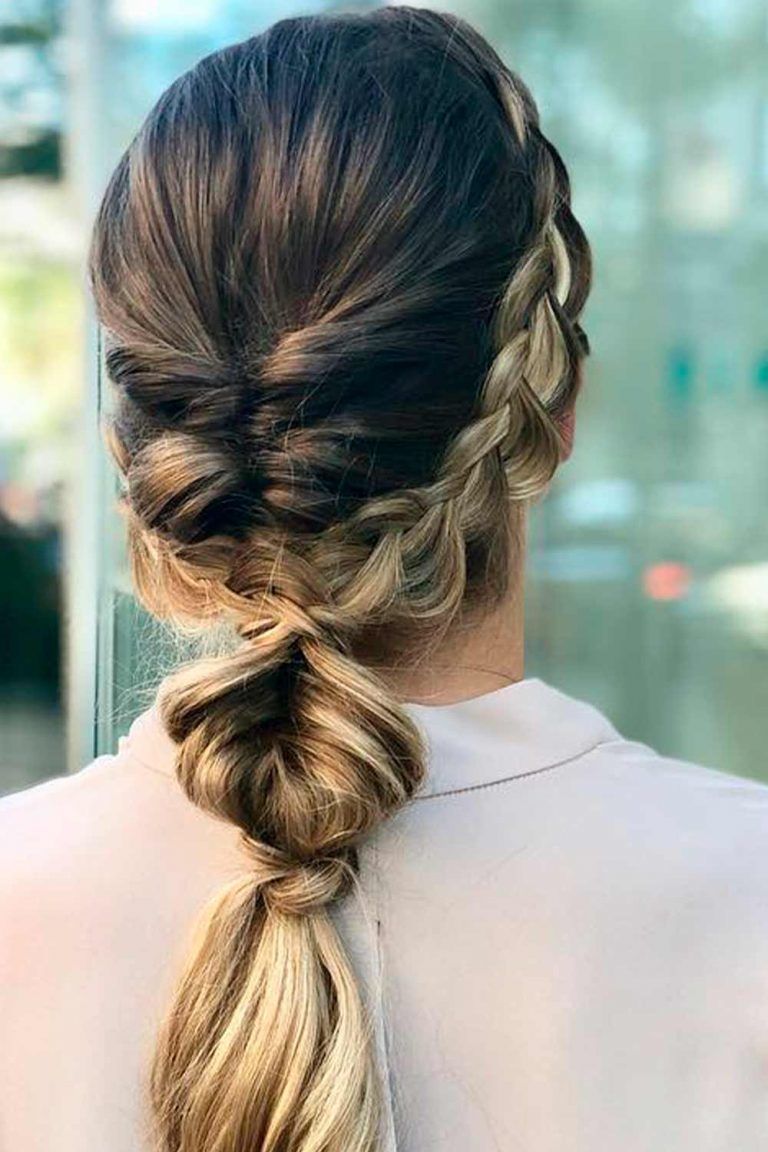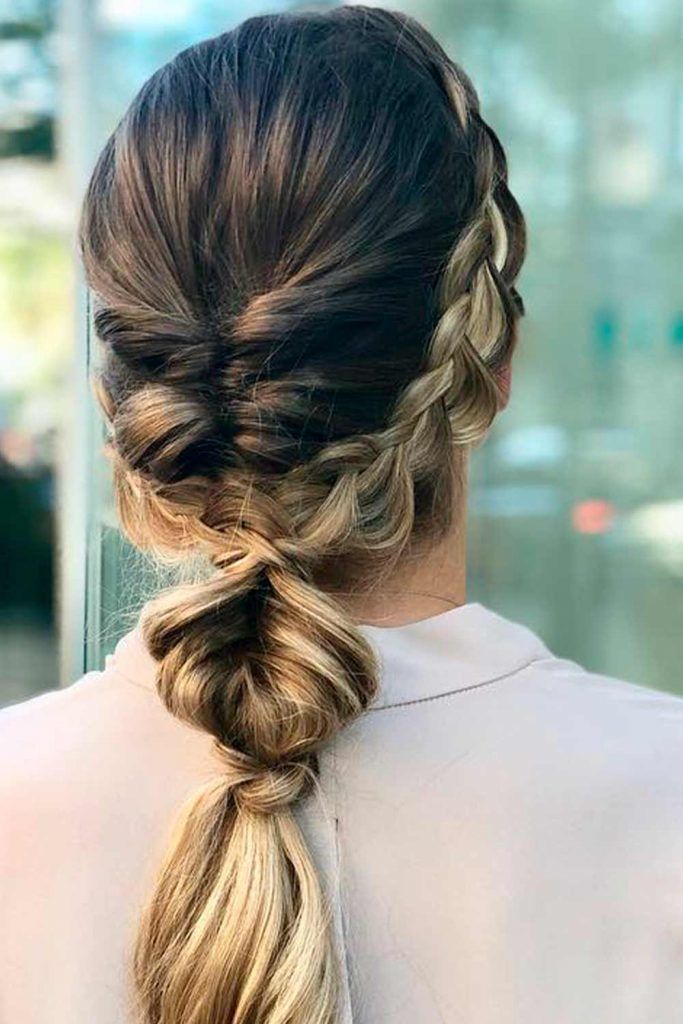 Credit photo: instagram.com/amastylist__
Although braided crowns seem to be super intricate, in reality, they are totally DIY-able. Just a little practice, and you can master everything.
Dutch Braids For Winter Weather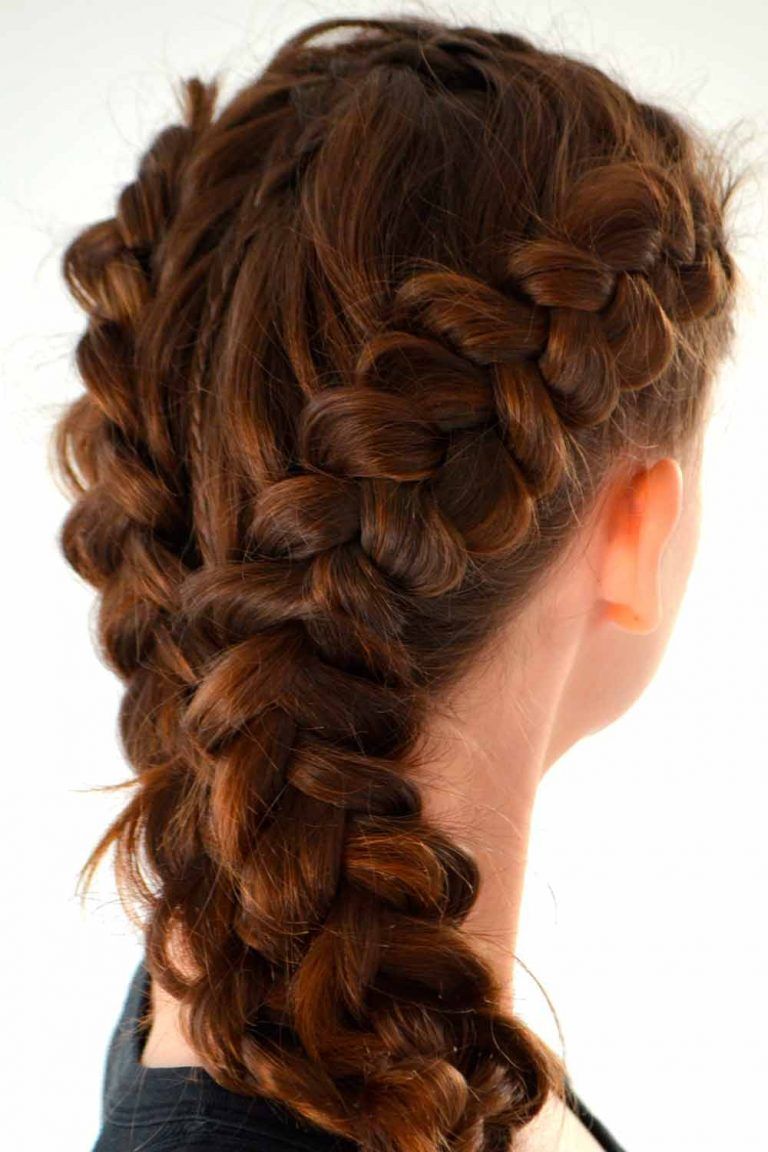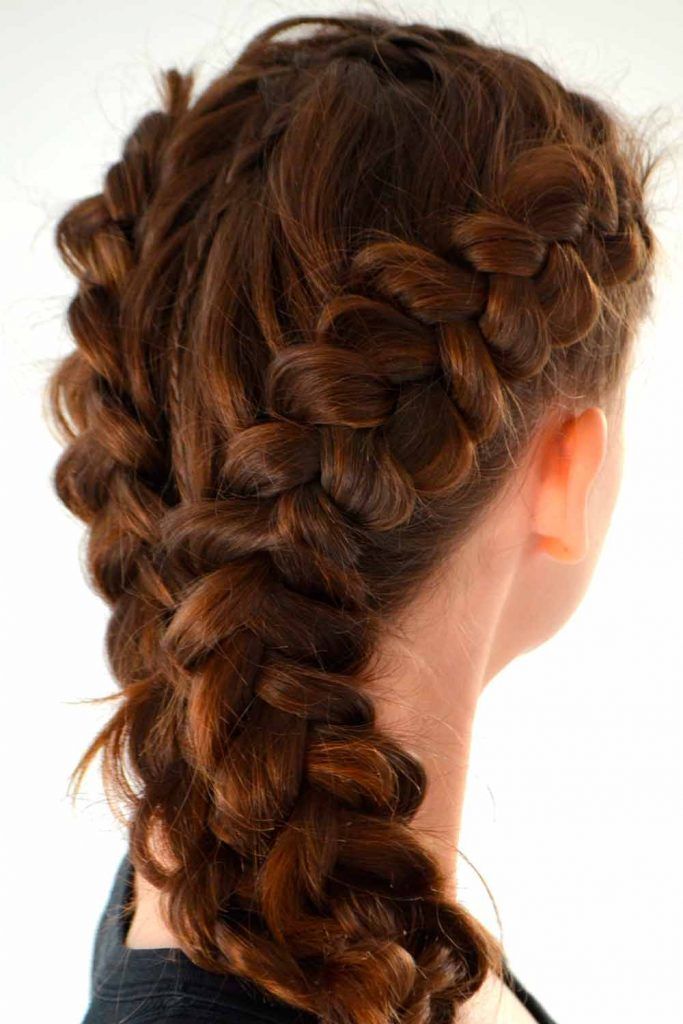 Dutch braids have been all over Instagram for a while already because they look super pretty and add up to the cuteness of a woman wearing them.
Pull Through Braid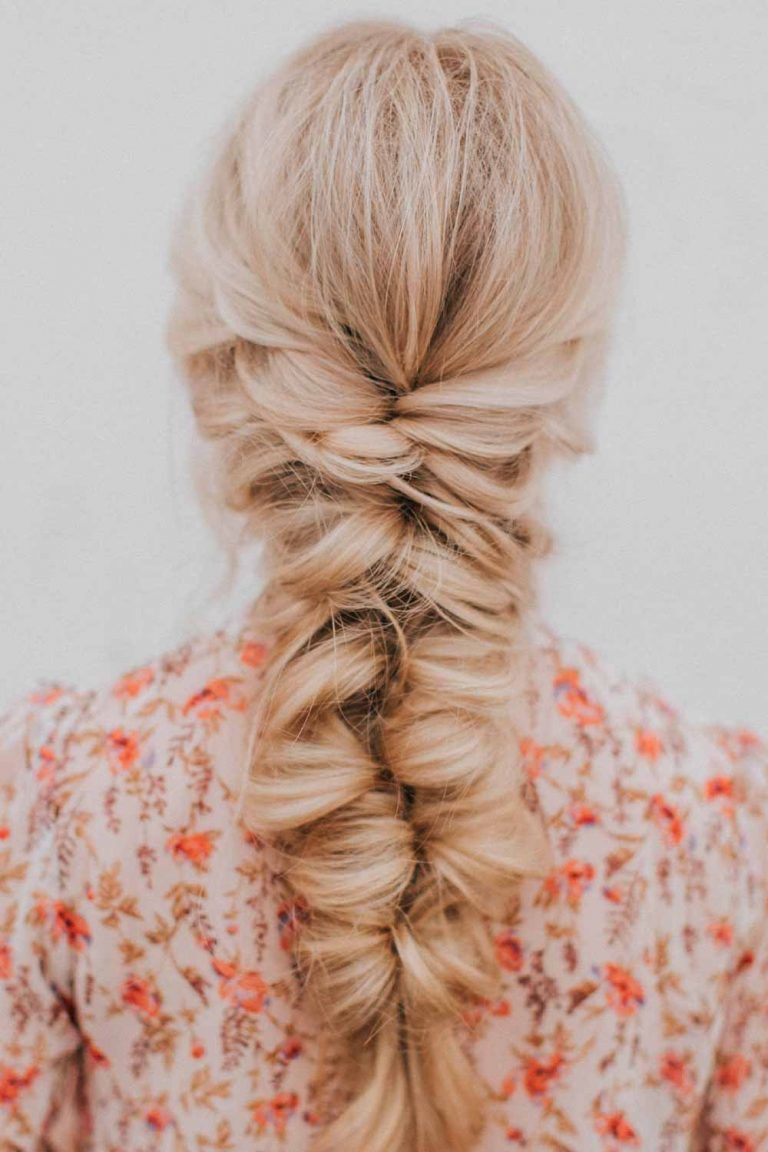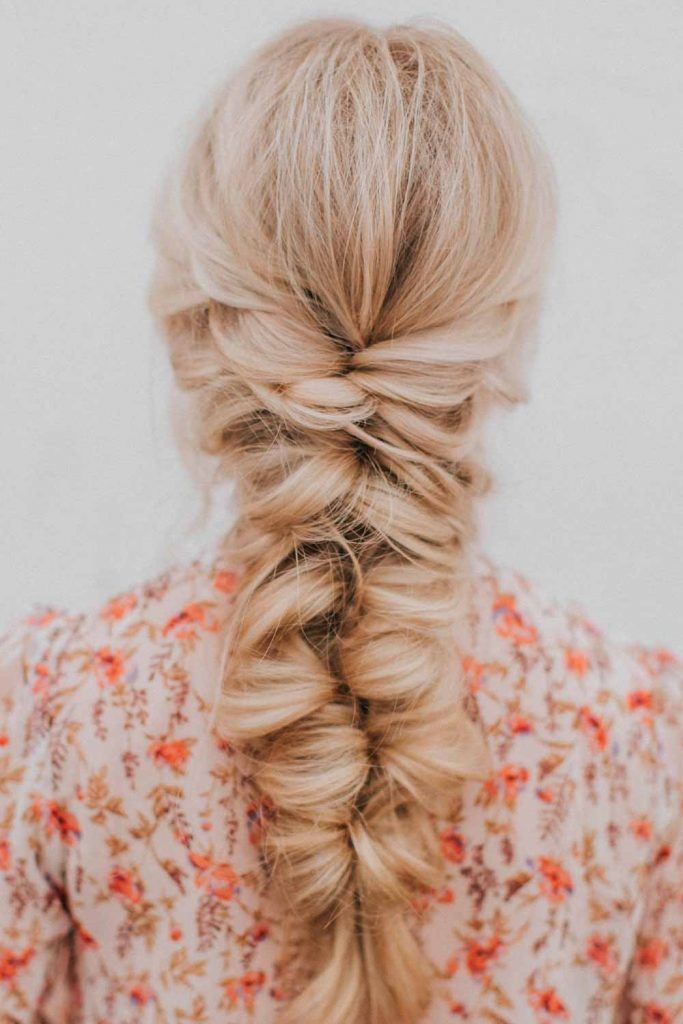 To look absolutely unique while wearing a braid, go for the trendy inverted, or simply pull through braid! It will not only look wonderful with any winter outfit but also will give you a cute, elegant appearance.
Fishtail Braids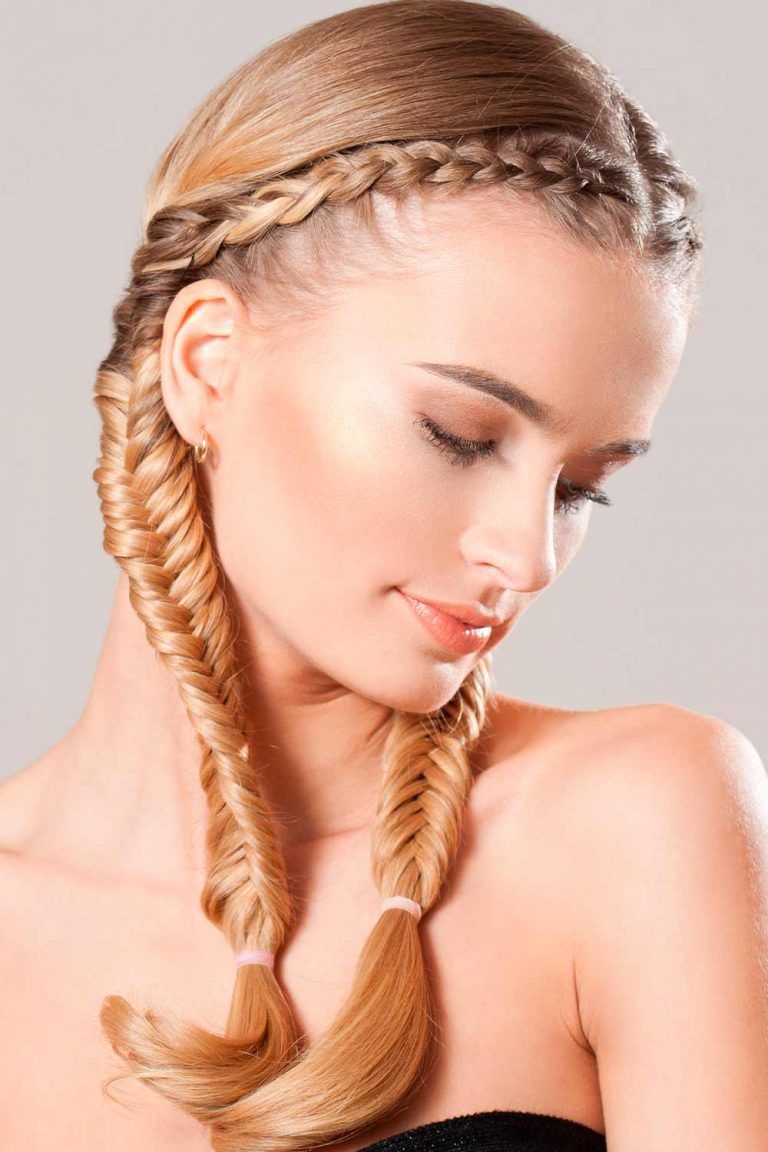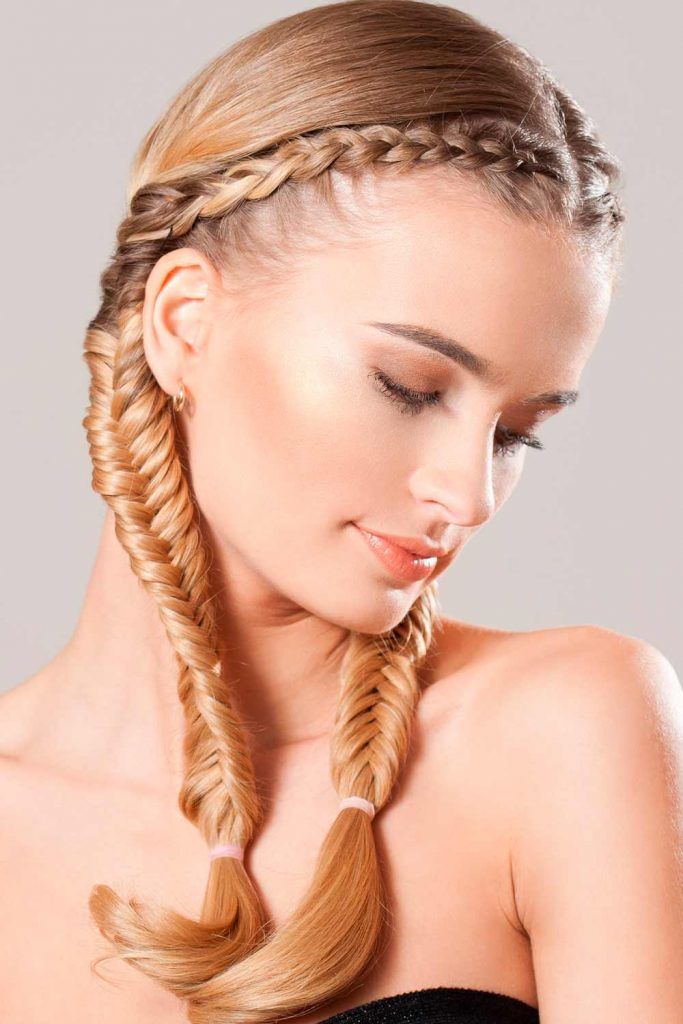 Wintertime is a good time for a fresh take on the good-old fishtail braid! It can be tight double braids, a loose side braid, or a delicate half-up that will show off the beauty of your hair.
Topsy Tail Braids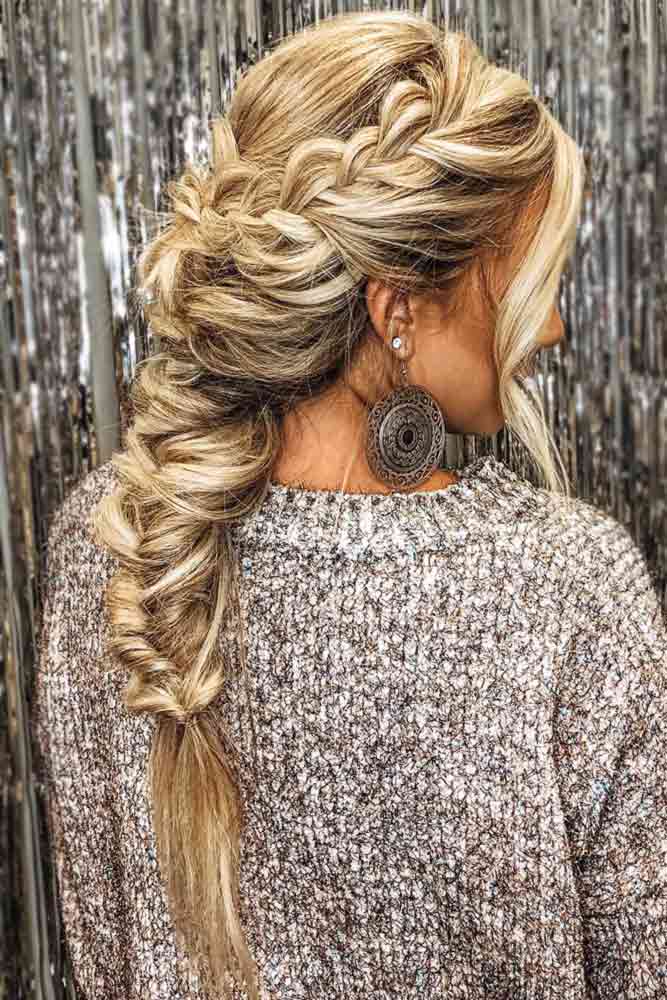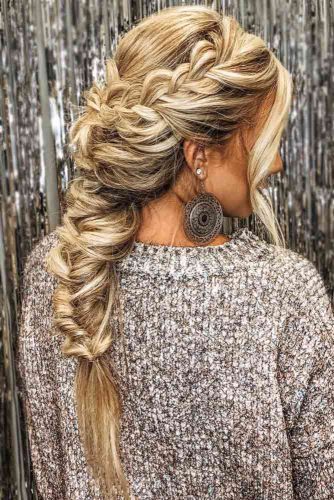 Credit photo: instagram.com/cassieparkinson.hair
Want to strike this cold season with a super voluminous hairdo? Look no further the everyone's favorite topsy tail! Create some loops and turn them into twists, and finish everything with a tousling touch.
Stacked Braid Hairstyles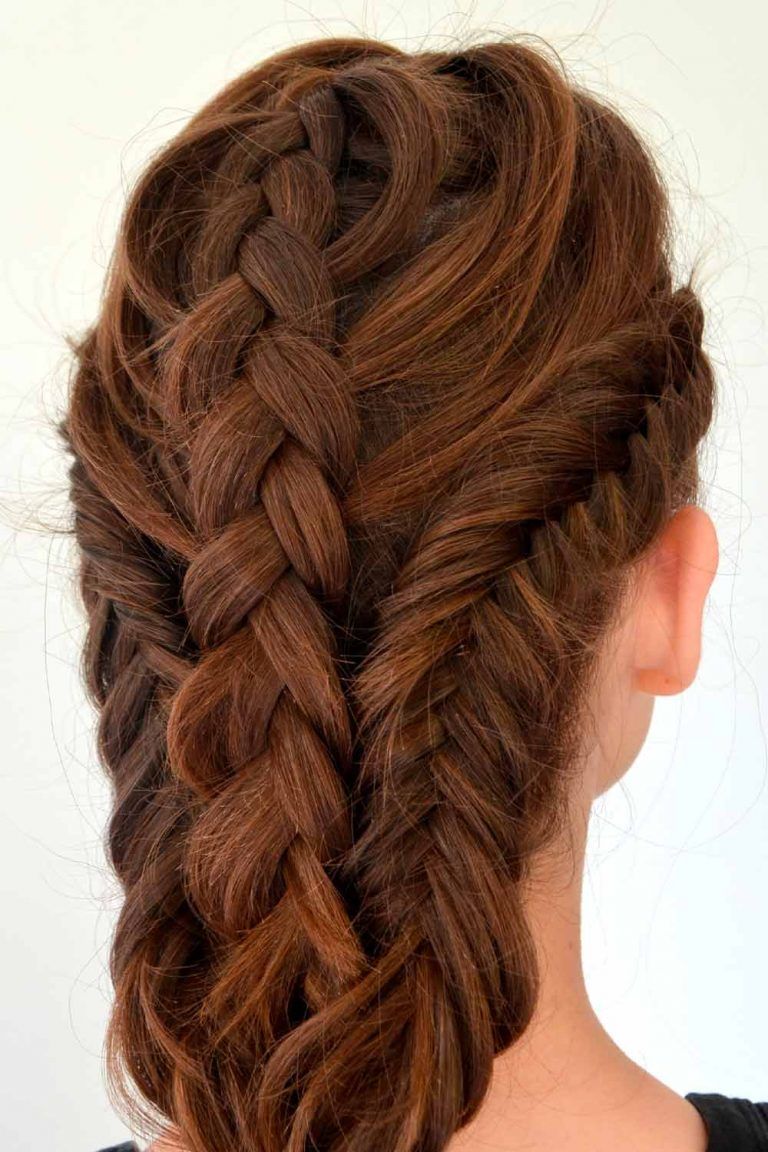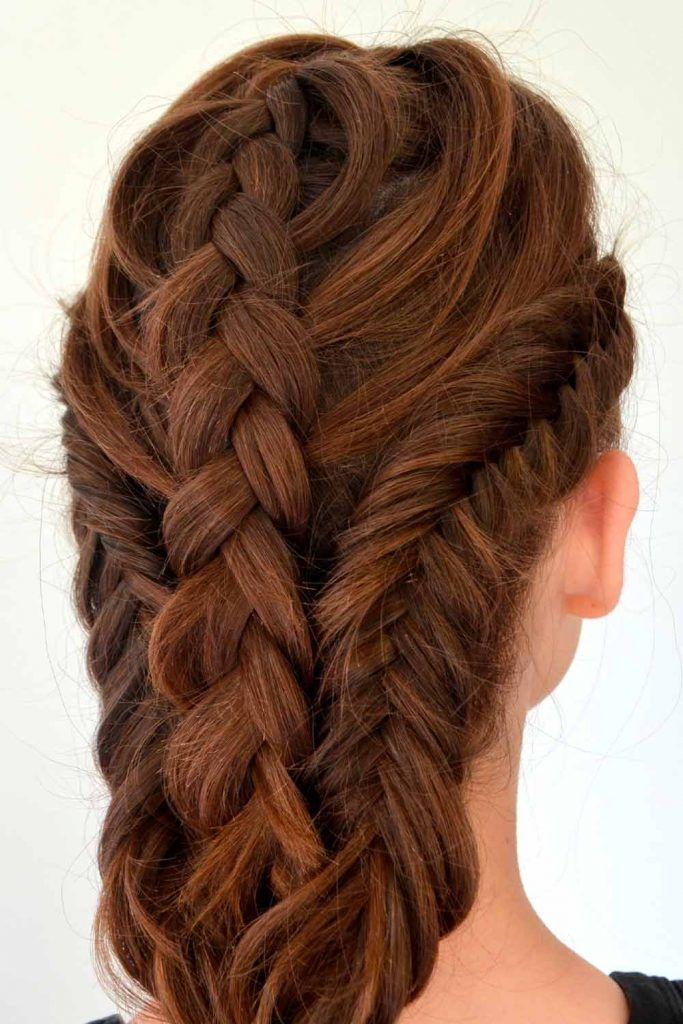 Stacked braids look very feminine and distinctive at the same time. One braided layer is full and loose, and the second is tight and eye-catching: isn't that a perfect combo for the cool days?
Braided Ponytails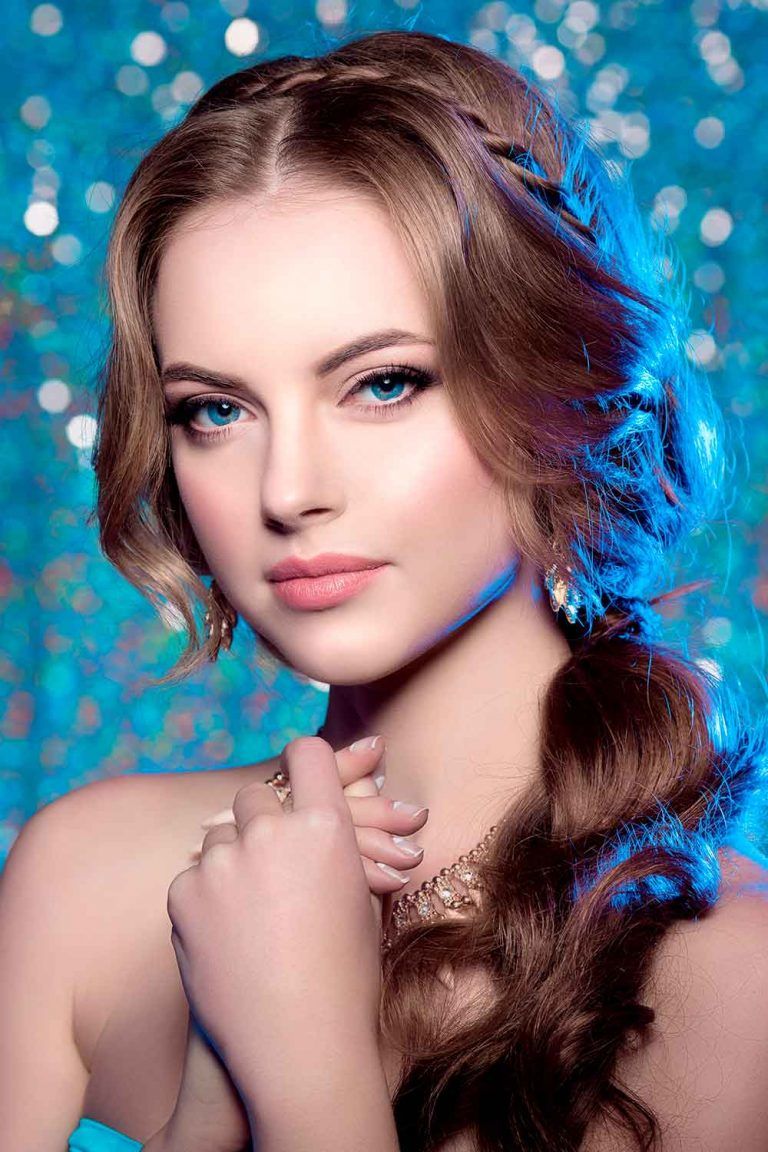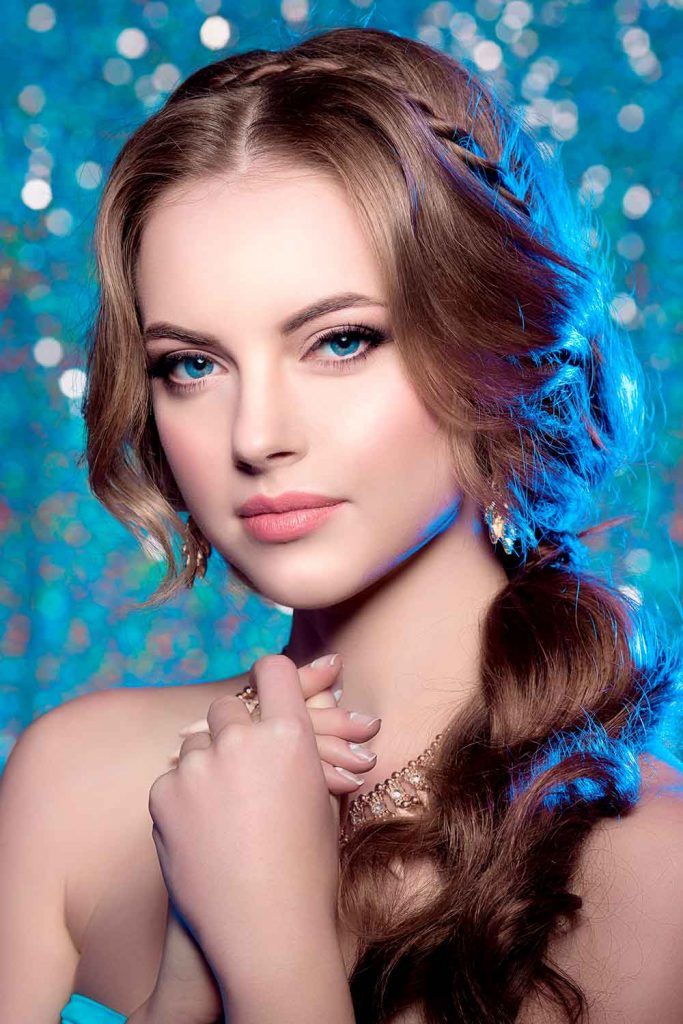 Combining two familiar hairstyles into a unique is always fun in any season. Pick your favorite type of braid and turn a simple pony into a textured masterpiece!
High Bun Hairstyles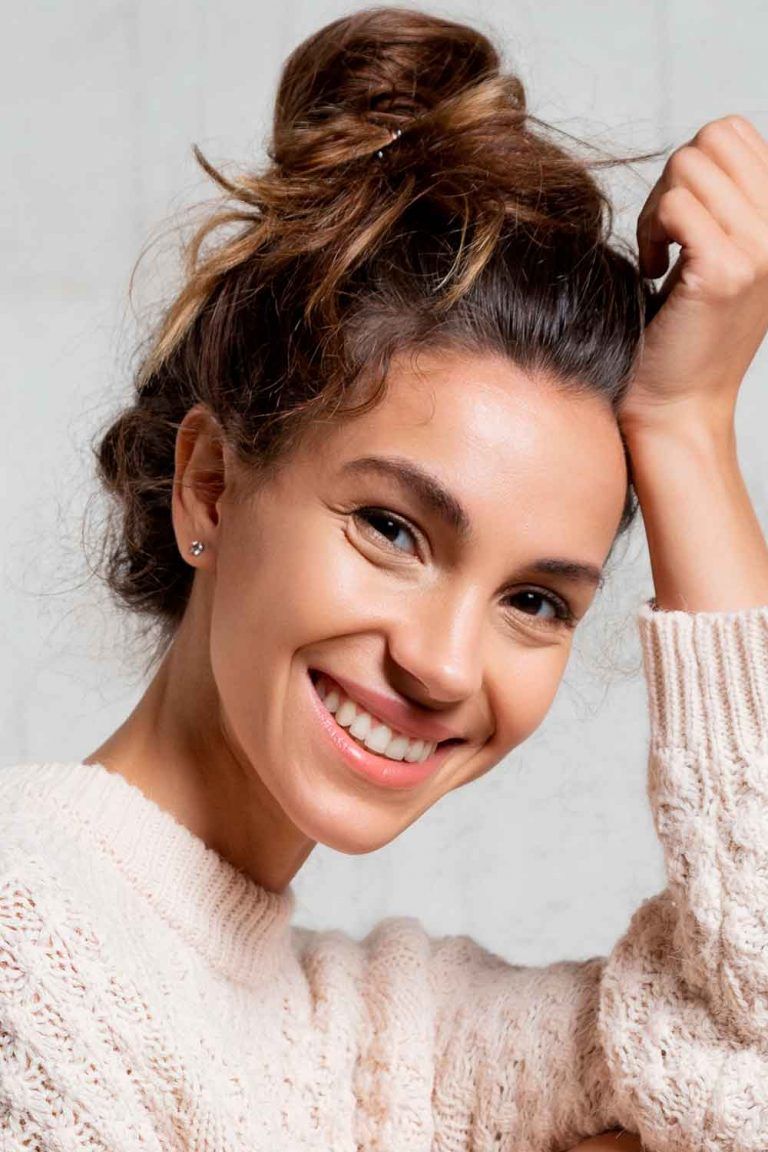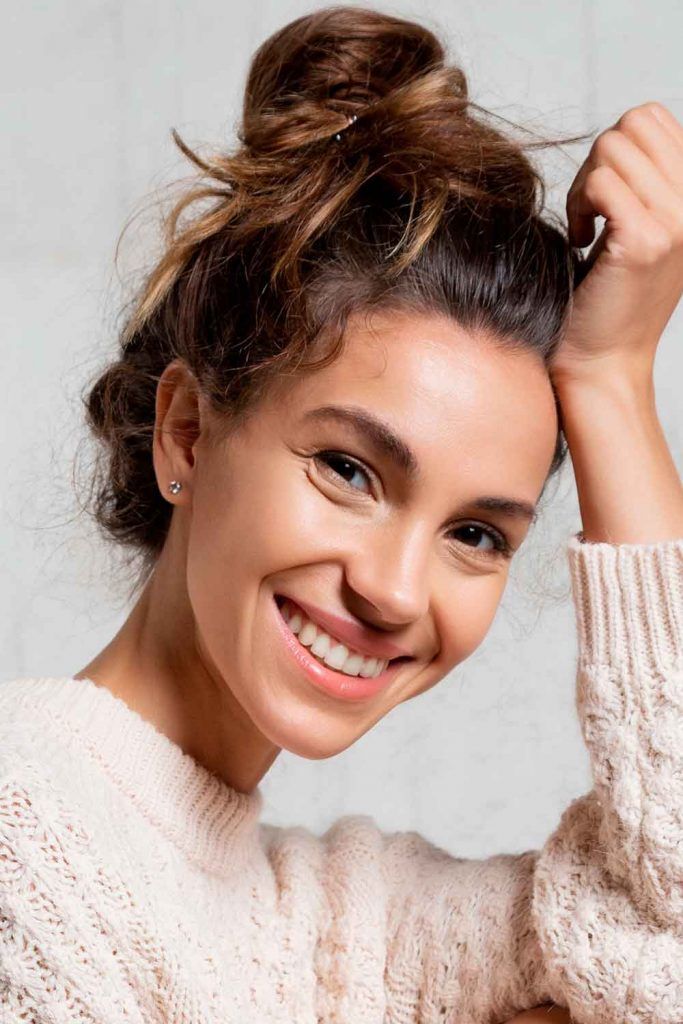 Though a high bun isn't something you can wear under your winter cap, you can diversify your winter looks with this sophisticated and chic hairstyle when the weather isn't too cold.
Double Braids Ideas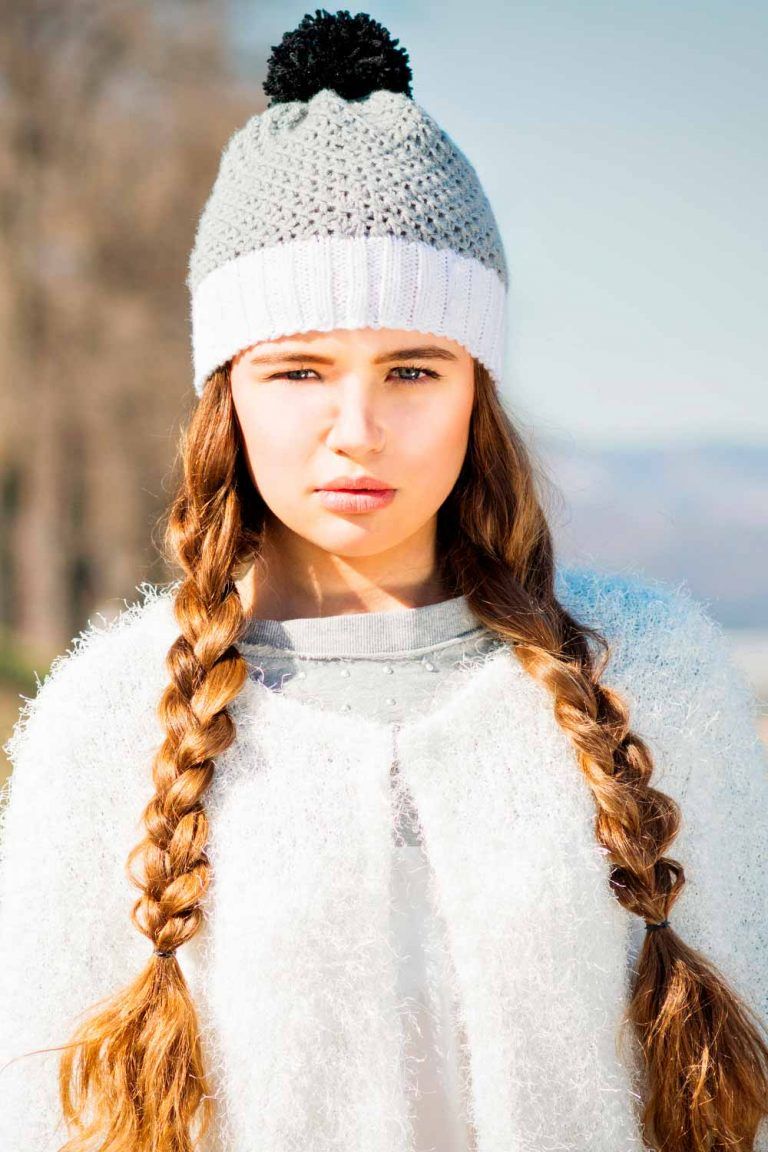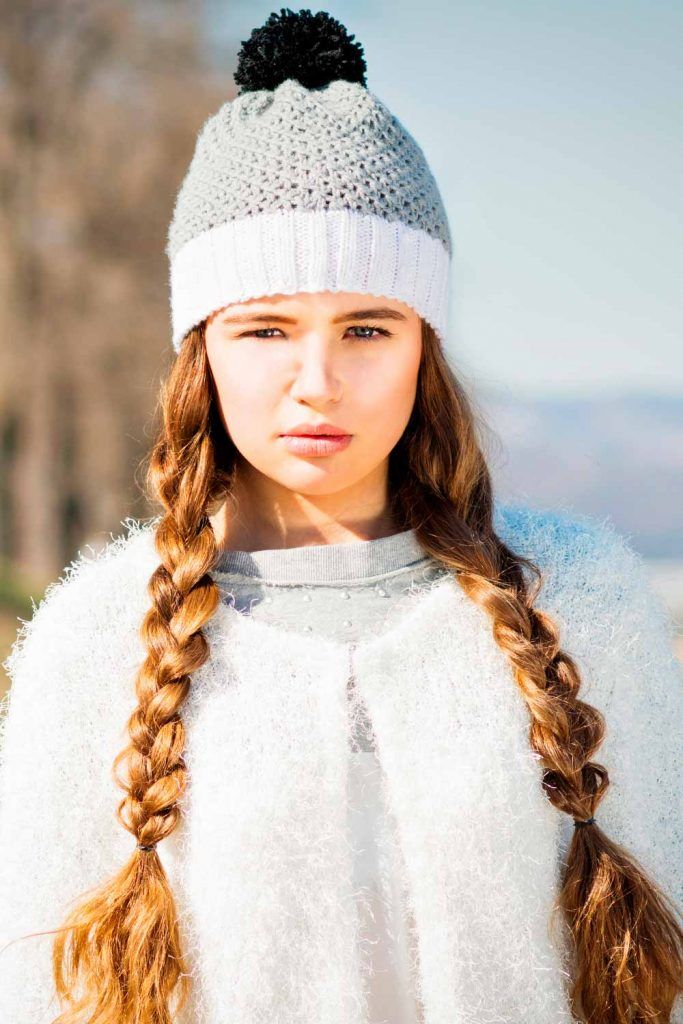 Everything beautiful comes in pairs, and braids aren't an exception! Whatever type of braids you choose will look unbearably adorable, working awesome for any outfits.
Side Braids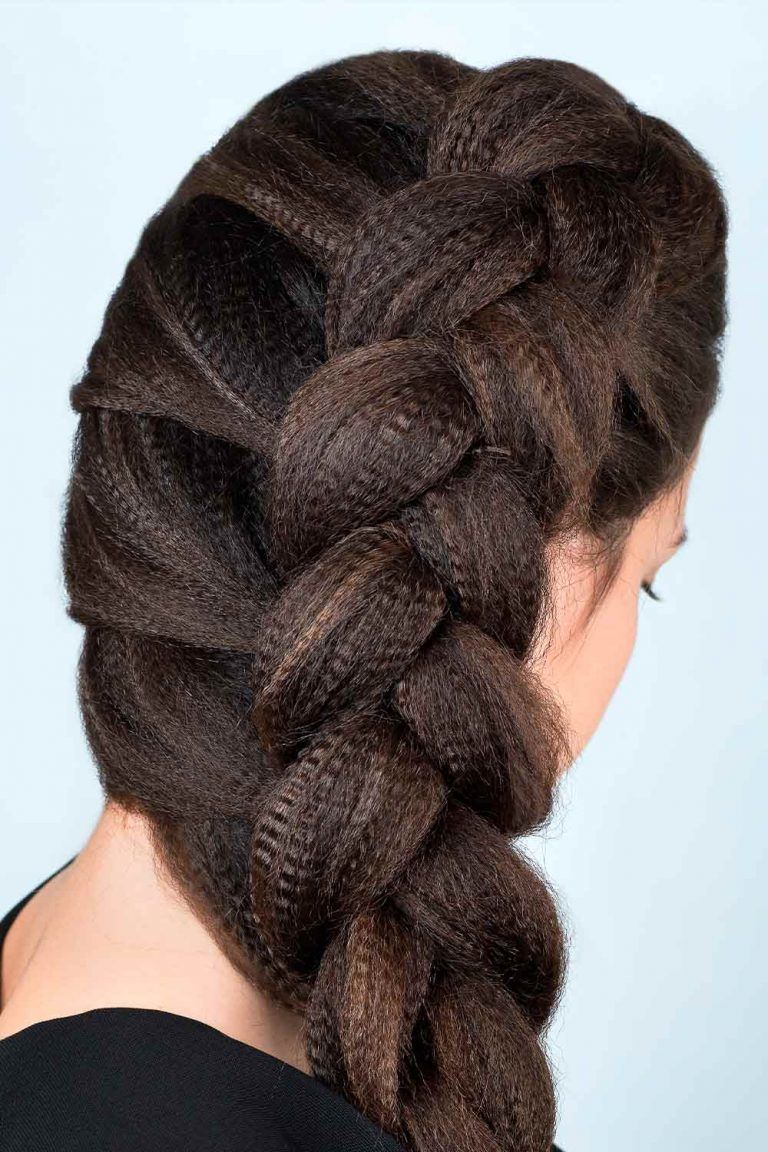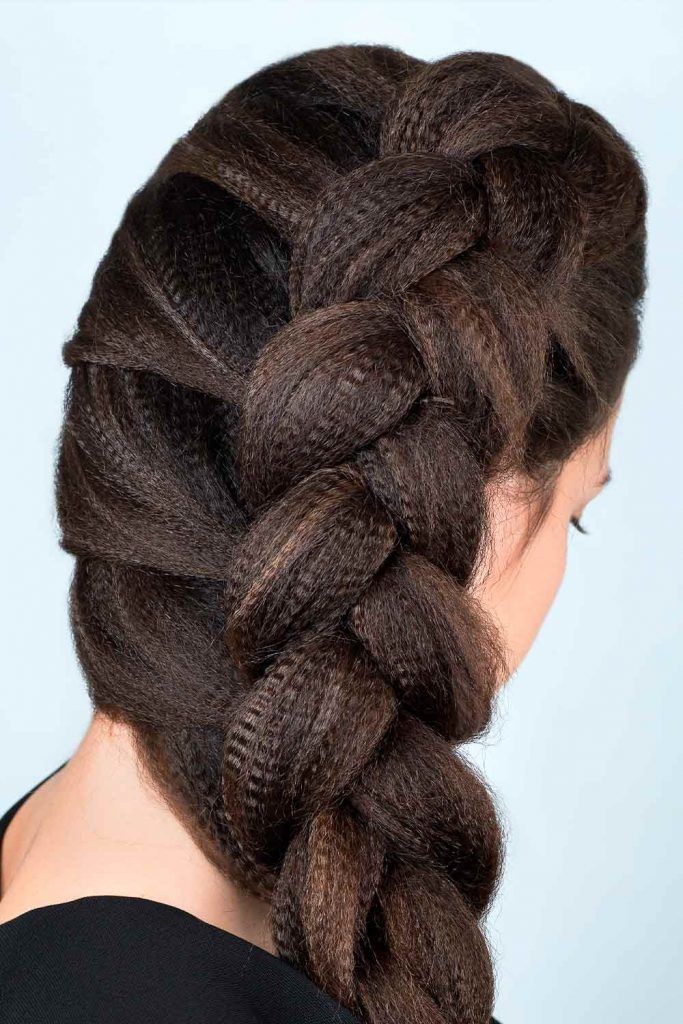 There's no need to mention that on cool winter days we want to not only feel comfy with our hair but also to be stylish whatever the weather is. So here come the cutest side braids ever! Experiment with braiding techniques, as braids are your chance to flaunt with a voluminous style even when you wear a beanie!
Braided Half-Up Styles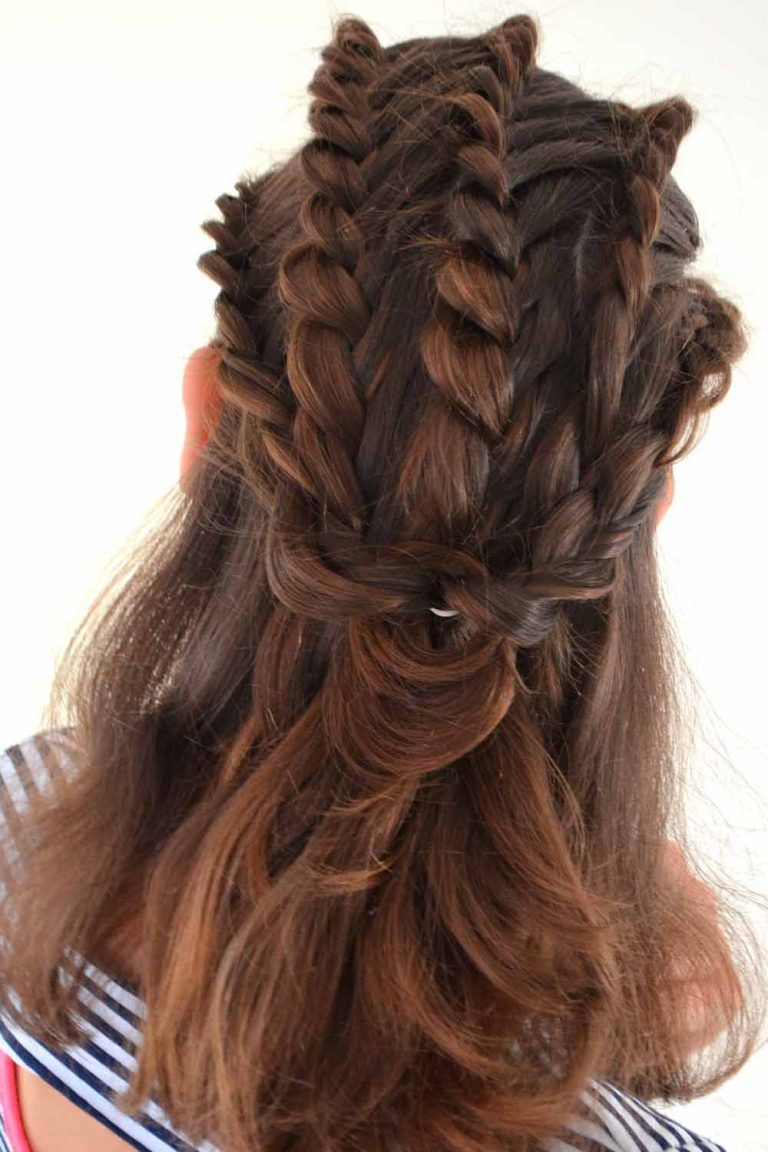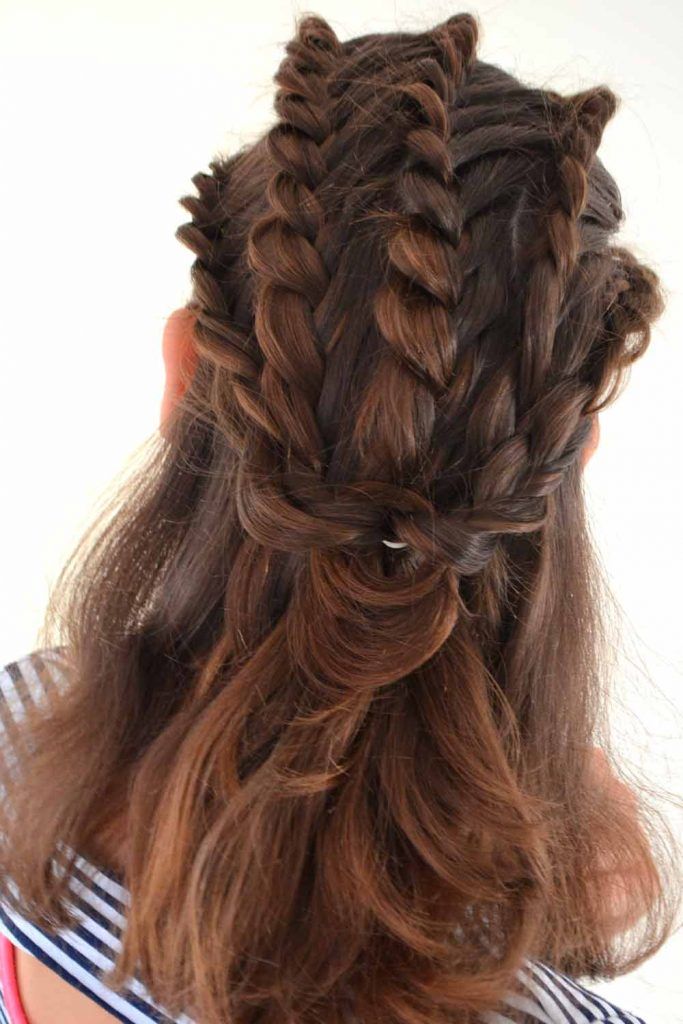 When the weather allows you to set your long hair free, no styles can compare to half-ups. Once you braid or twist the top portion of hair, you will keep it out of the face while showing off the beauty of your mane with the rest of the locks. To make the look big, don't forget about waves!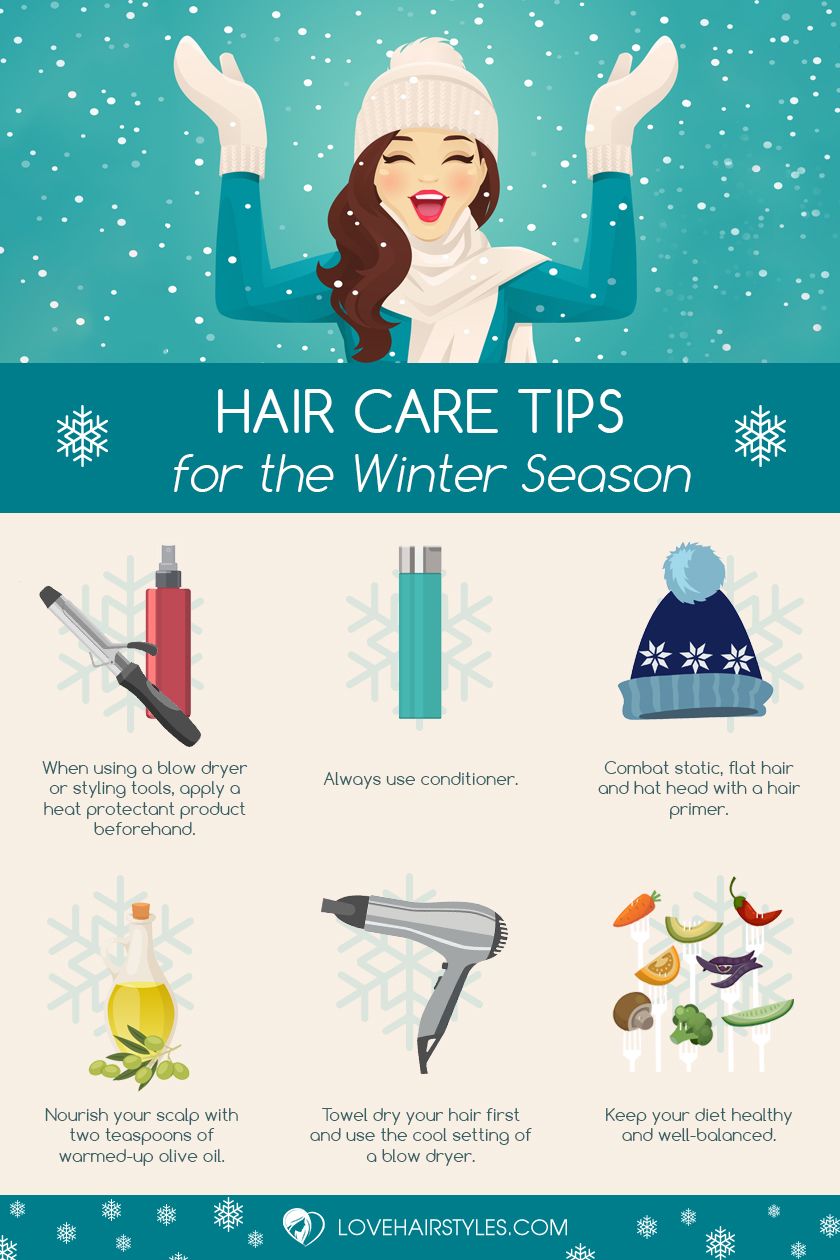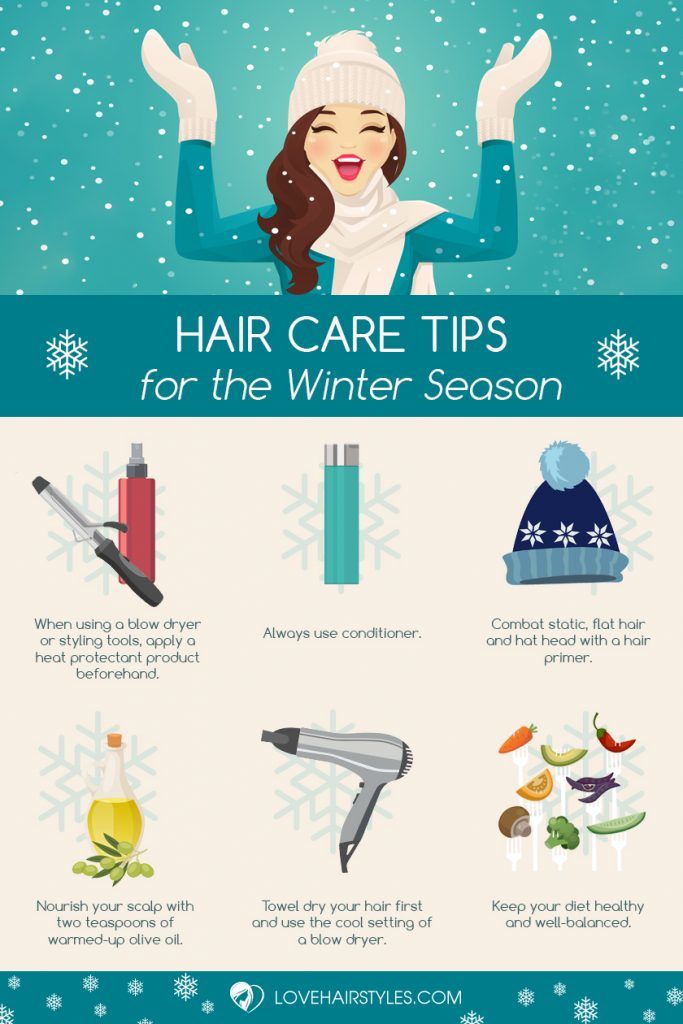 FAQ: Winter Hairstyles
How should I wear my hair in winter?
Remember to wear a hat.
Use a humidifier.
Trim your hair regularly.
When showering, reduce the water temperature.
Use heat styling only if absolutely necessary.
Don't go outside with wet hair.
Condition your hair deeply once a week.
Use oil therapy.
Don't wash your hair too often.
Use hair masks at least once a week.
Is it good to cut your hair in the winter?
Trimming is necessary for healthy hair, no matter the season. During the winter, however, the follicles usually start to deteriorate. Сold wind can make hair dry and fragile, which can lead to split ends and even hair loss. However, hair will not break so easily if the ends are trimmed on a regular basis.
Does hair get thinner in winter?
The chilly weather causes your hair to lose moisture, resulting in dandruff. During the coldest months, the hair loses its sheen, which makes it look thinner. Thus, the winter temperatures can leave your hair ends brittle and lifeless, whether your hair is short or long.