Long Wavy Hairstyle With Bang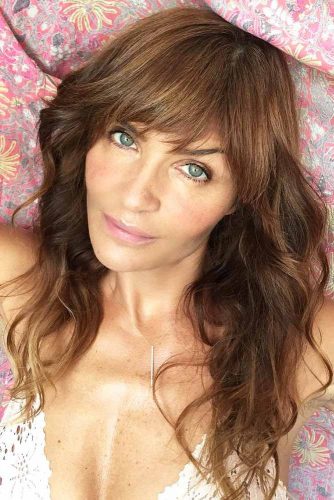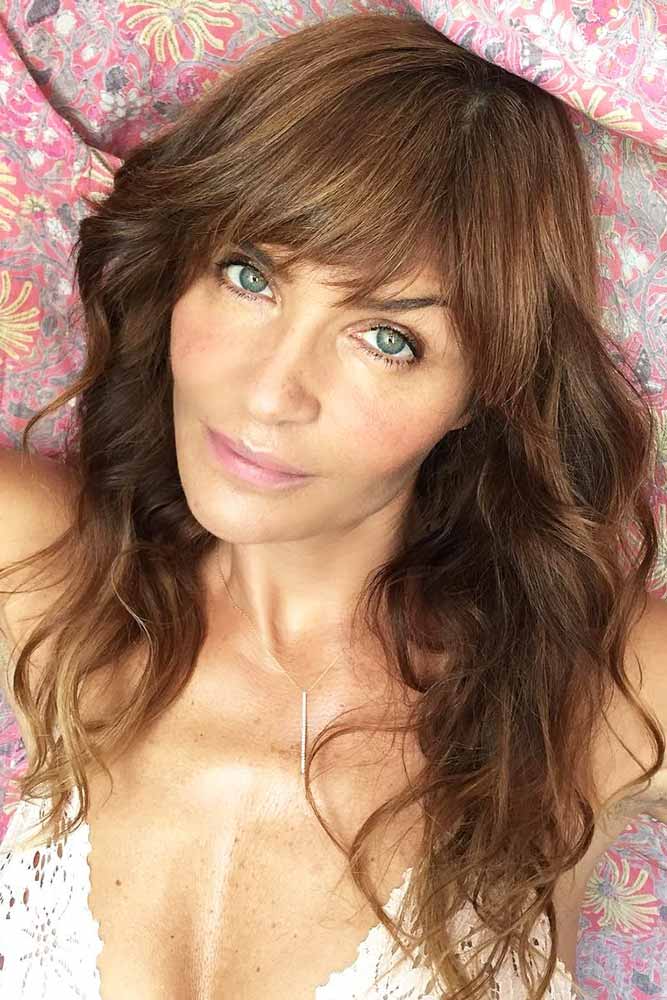 As we become older, the rules about wearing hairstyles become stricter. We should not only depend on our preferences but also keep in mind that a haircut or hairdo we like must match our facial features. And the best thing is, bangs make everything smooth, taking long hairstyles for women over 50 to the next level. They can frame your face, hide your flaws, add fullness, so you are actually aren't limited in choice if you go for a fringe. And this pic shows how you can sport long hair and look fresh and effortless: bangs are magical.
Source: helenachristensen via Instagram

Timeless Long Straight Bob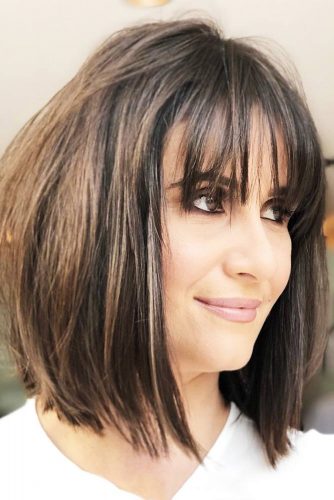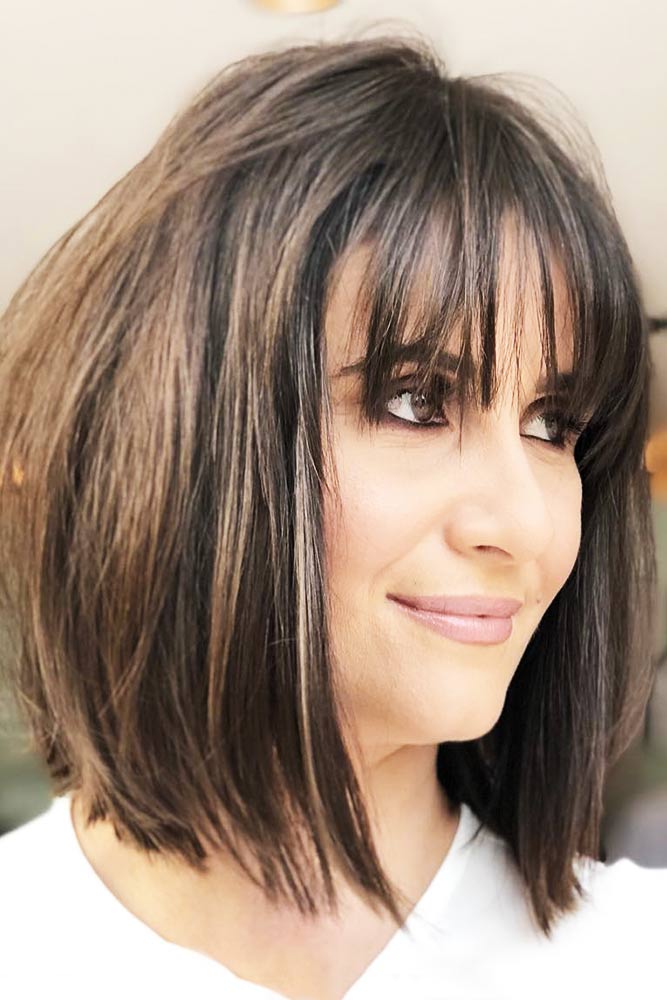 When you suddenly realize that your face shape lets you down, don't blame your age! It can't take away your charming beauty, while a wrong hairstyle can obscure it. If you want your forehead wrinkles or a bit round cheeks look less visible, this classy long bob is for you. It gives a face-framing effect, adds volume, and hides your wrinkles without overlapping your brows.
Source: ro.hsiqueira via Instagram

Layered Bob With Long Side Bang For Thick Hair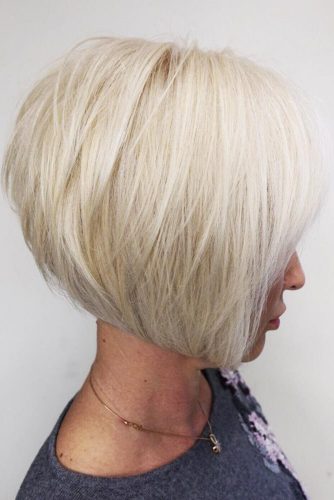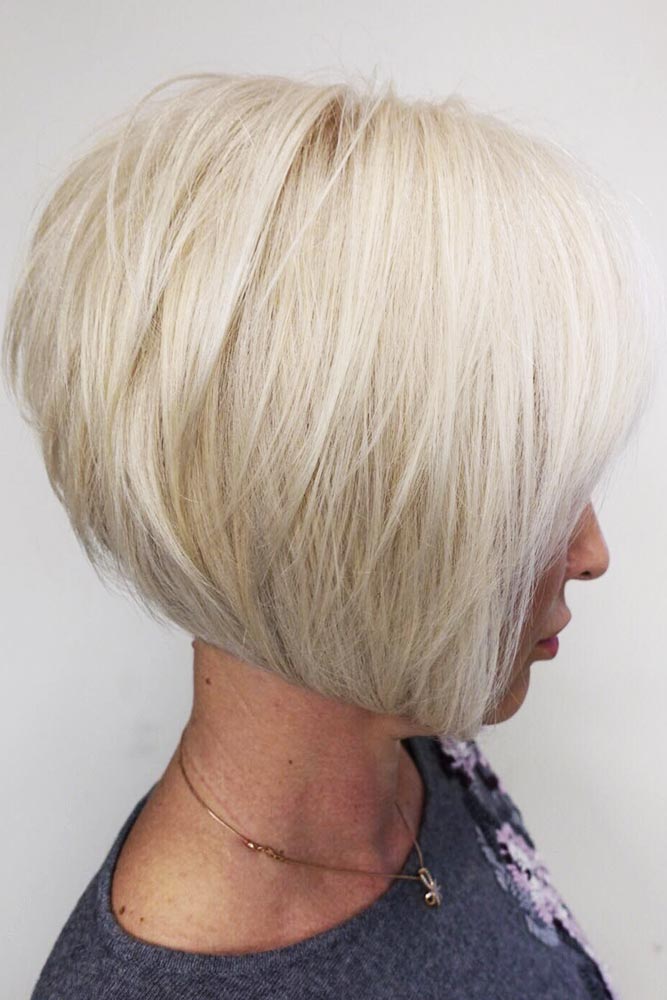 Once you ask your hairstylist for some bang hairstyles for older women, you won't believe your eyes: the variety of the popular bob haircut seems to be infinite. And the stunning idea you see above is meant for ladies who want to tame their thick hair. Layers will make your hair more alive, adding volumetric body, while side bang will create a fascinating asymmetric silhouette to your locks.
Source: gulevich.vladimir via Instagram