Braided hairstyles for short hair that look lovely and also very feminine are not a myth, believe us. We've searched the web to find hairstyles that are not only chic and really complimentary but are also short hair-friendly. And the best thing is that they are not difficult to style, so any girl can pull them off and look incredible.
Updo Braided Hairstyles For Short Hair
Despite the common misconception about short hair, you can actually rock updos! Moreover, there's a great number of ways to put your bob up: you only need to find the right technique for your length. As you might have guessed already, braids are full of unique approaches to short updos, and you're going to see how you can incorporate them into an updo.
Double Braids Into Low Buns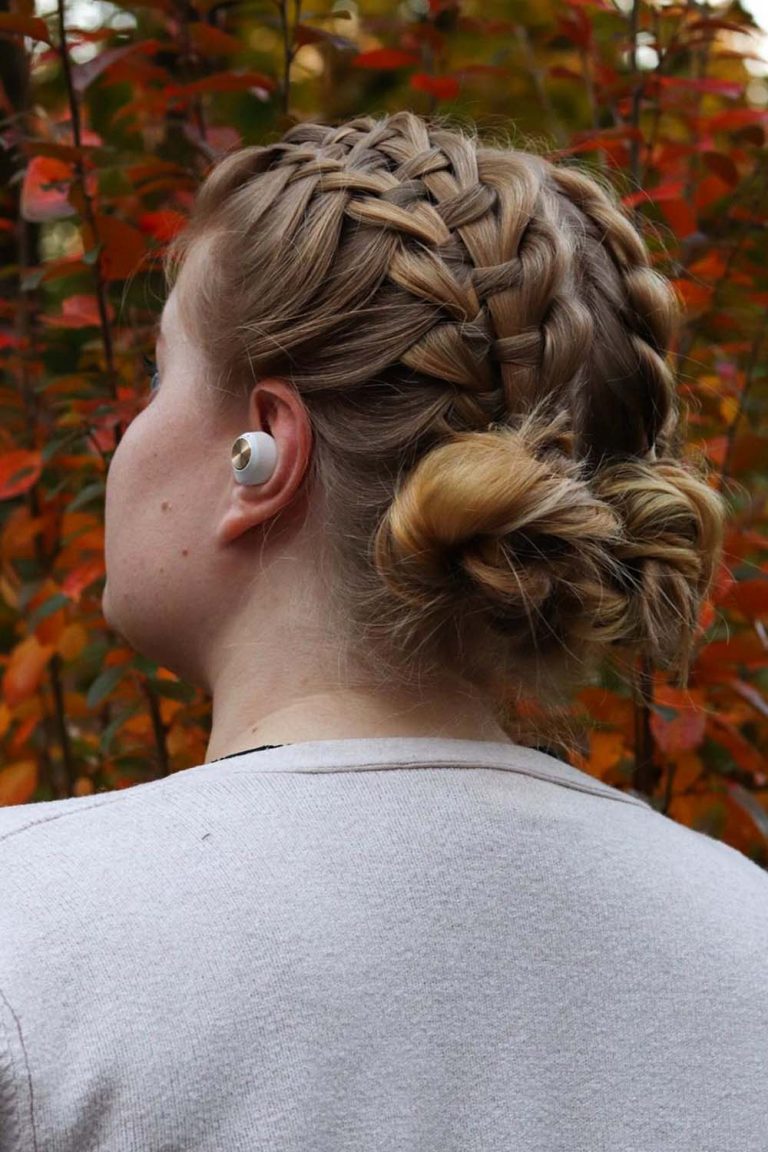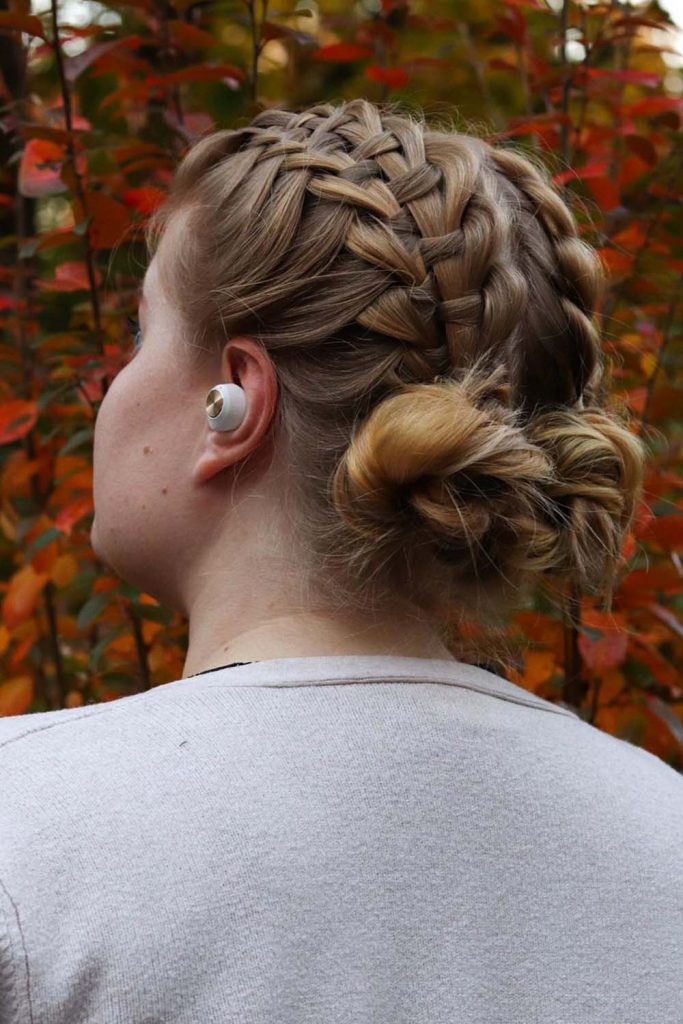 Source: lettileipuri via Instagram
If you are a tender lady, you should try to create these simple romantic braided updos. Not only do such styles keep girls comfy with their hair but they can also complement their cute looks with a sense of femininity. It can be tight double French braids or relaxed French braids: these techniques work well for short hair, even though they're a bit tricker than regular braids. Also, you can always add some colorful accents to your look if you're into experiments. Temporary hair dyes, for example, will come in handy for those who'd like to make their braided updo stand out.
Halo Braids Styles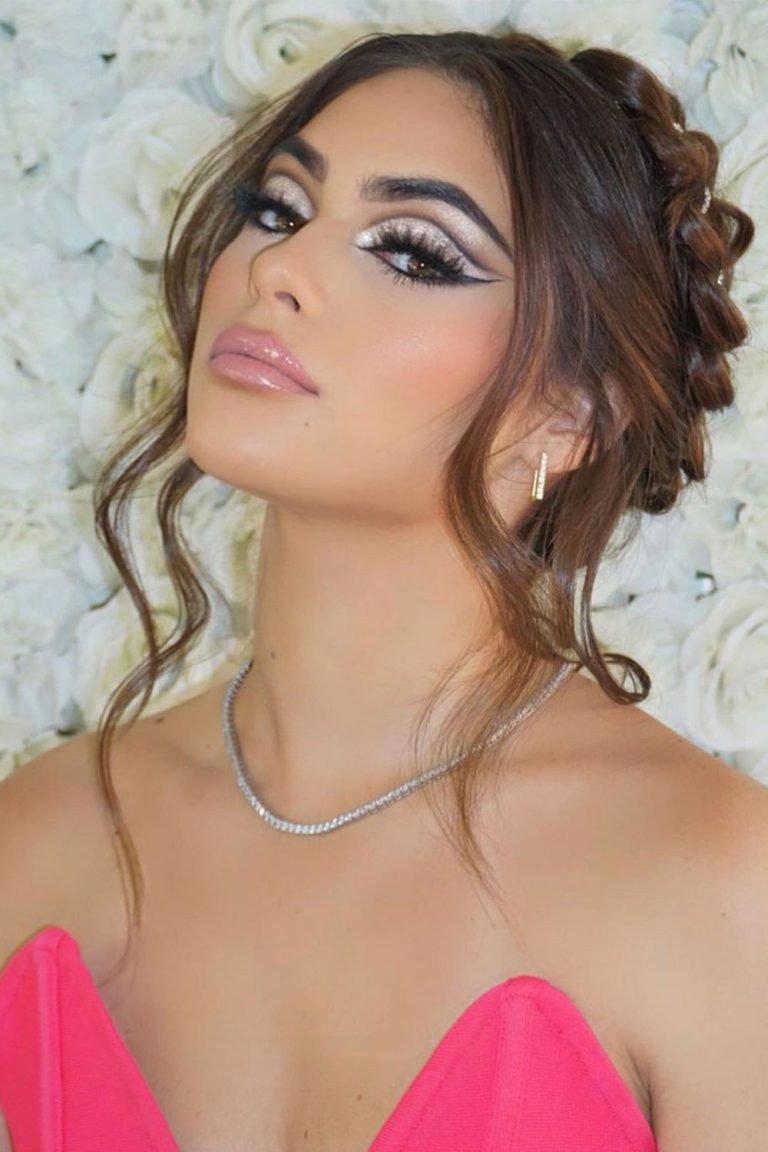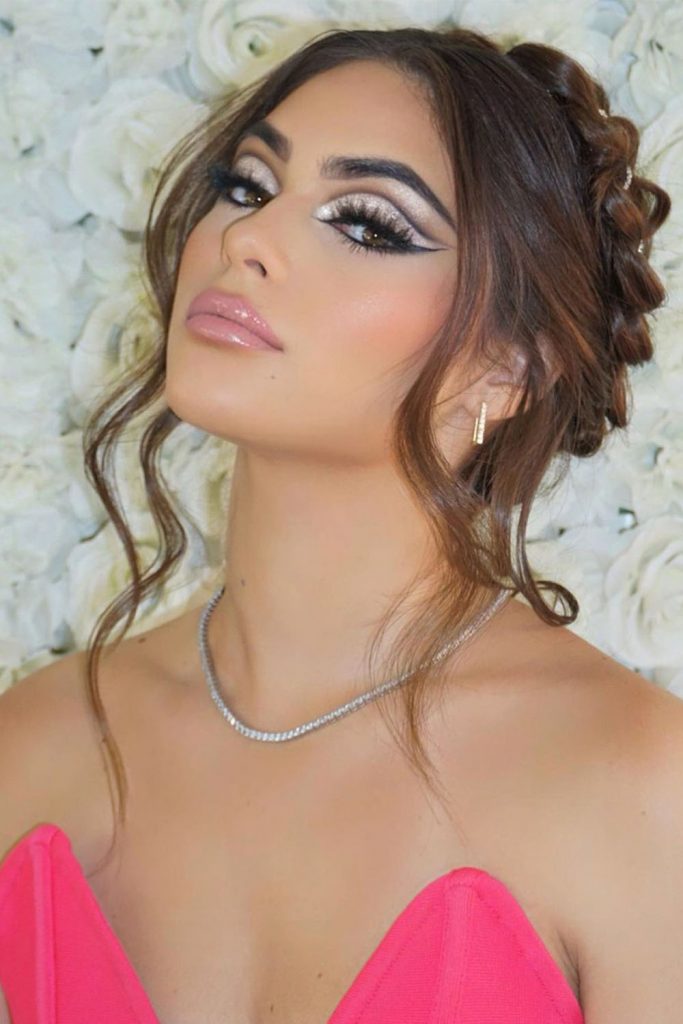 Source: samirasjewelry via Instagram
Updo braids for short hair can look so cute and lovely when they're done with a special, personal approach. Remember: your hairstyle is the final touch to your look, that's why you should individualize it too. Floral accessories sewn into braids gently pulled texture, and front locks framing the face are three elements that can help you tailor your updo for your unique look.
Eye-Catching Braided Updos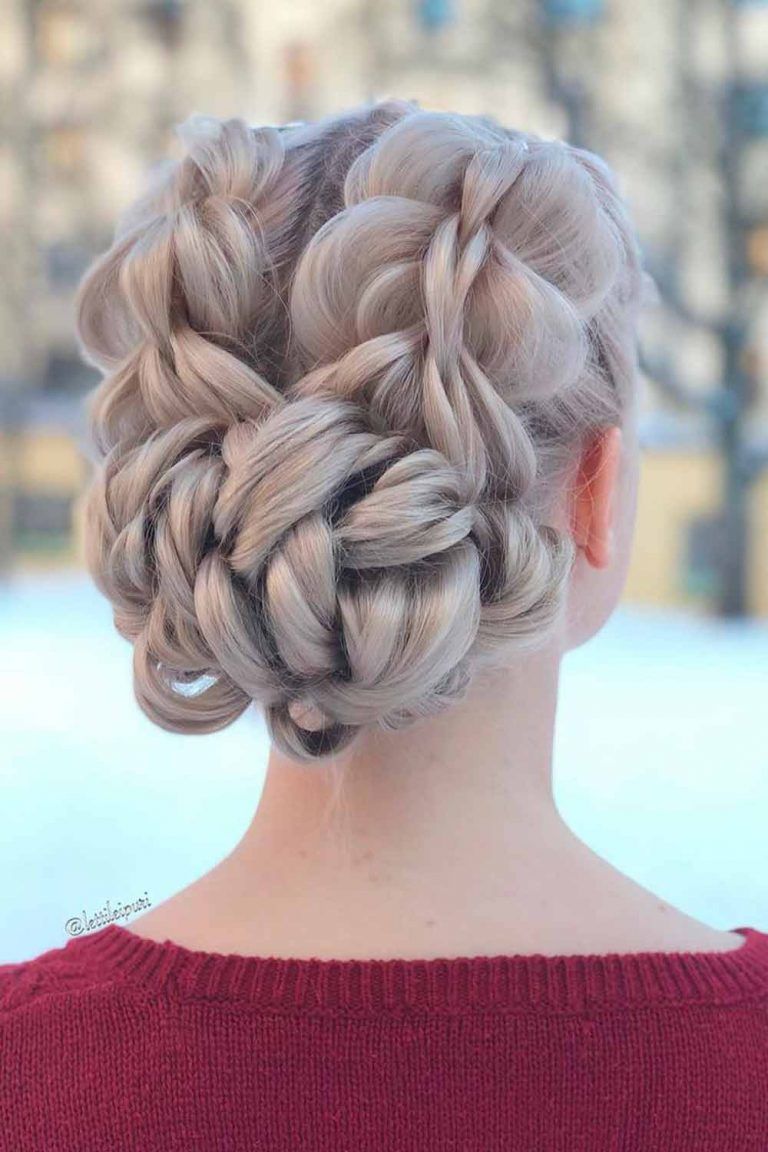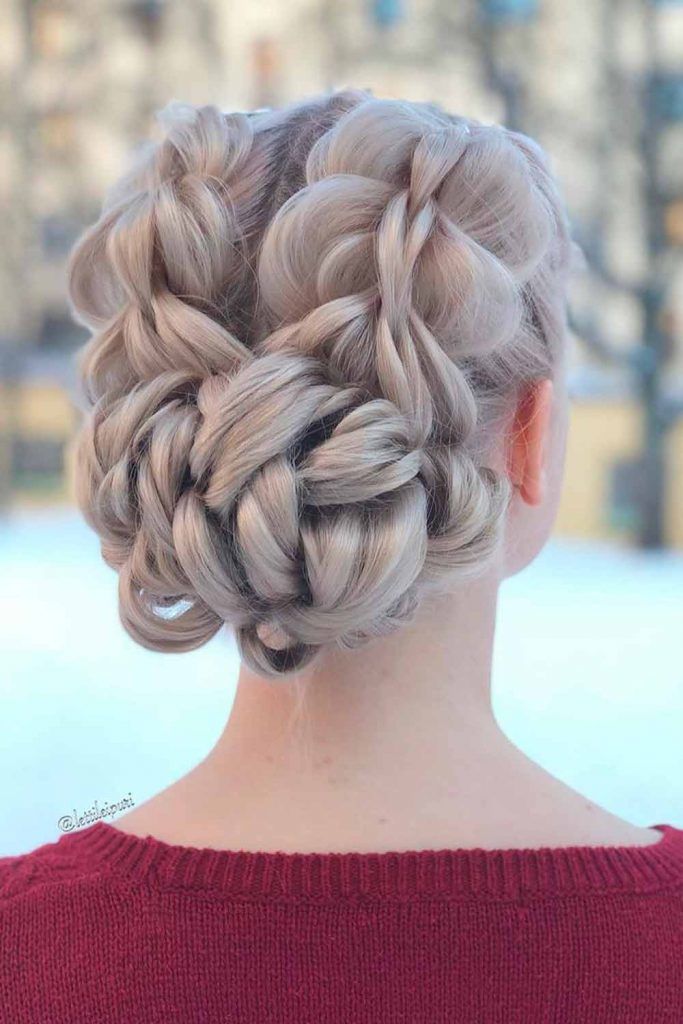 Source: lettileipuri via Instagram
Some women don't go for updos because they think their hair is too fine to play on top. But, to tell you the truth, you only need to braid loosely, pulling the braids' edges for a fuller effect. And in case your hair is too thin, apply tape extensions to the roots, and you will get a thicker braid. If you wish to look prim, opt for a neat braid, and in case you want a more casual hairstyle, pick a messy braid.
Faux Hawk Braid Hairstyles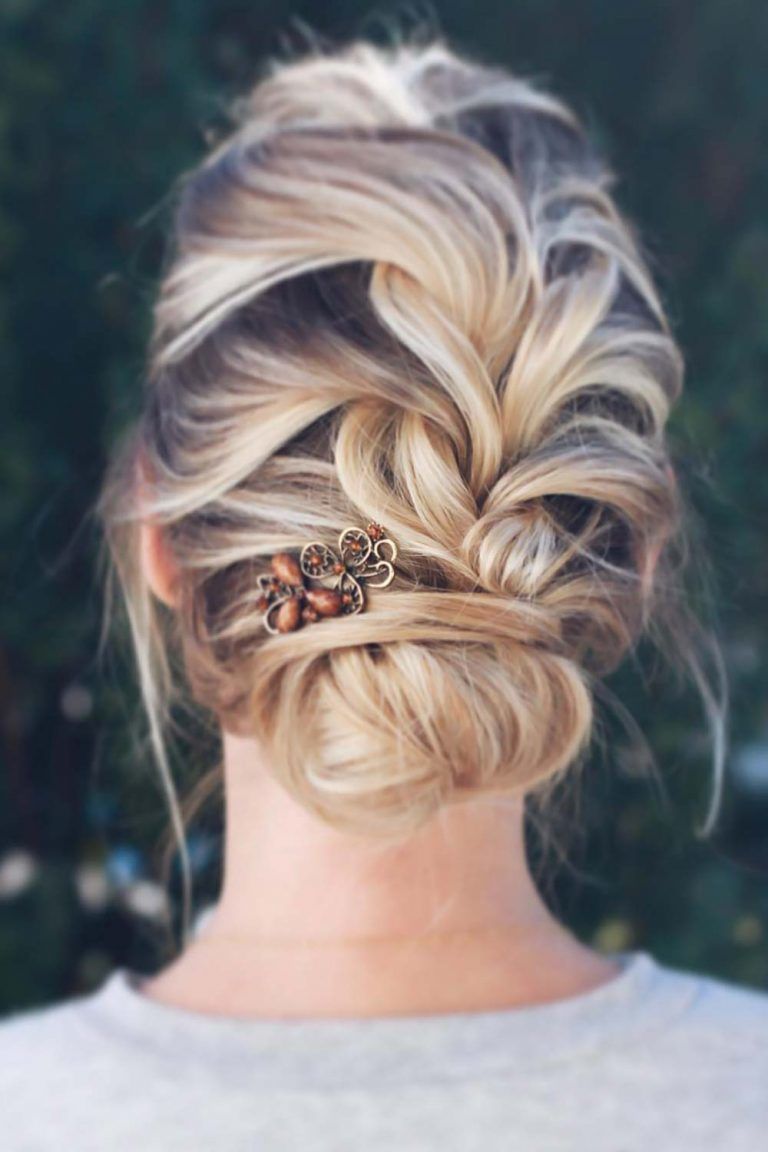 Source: karinaupdo via Instagram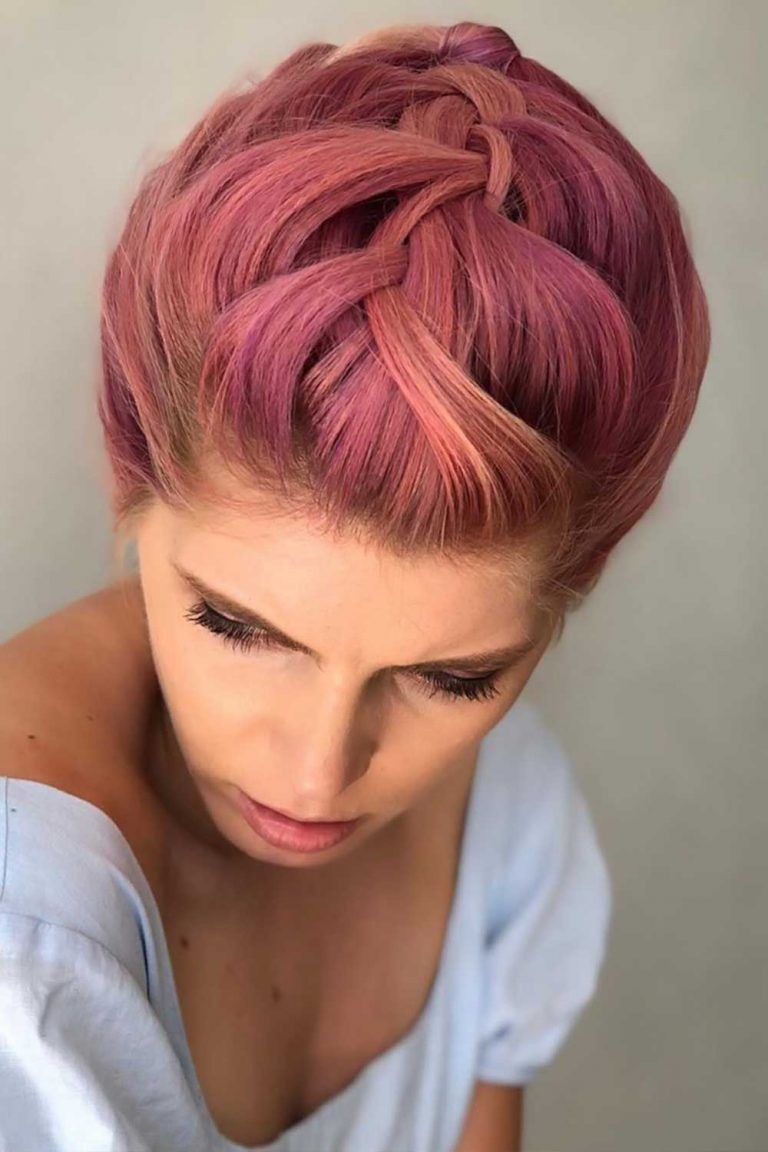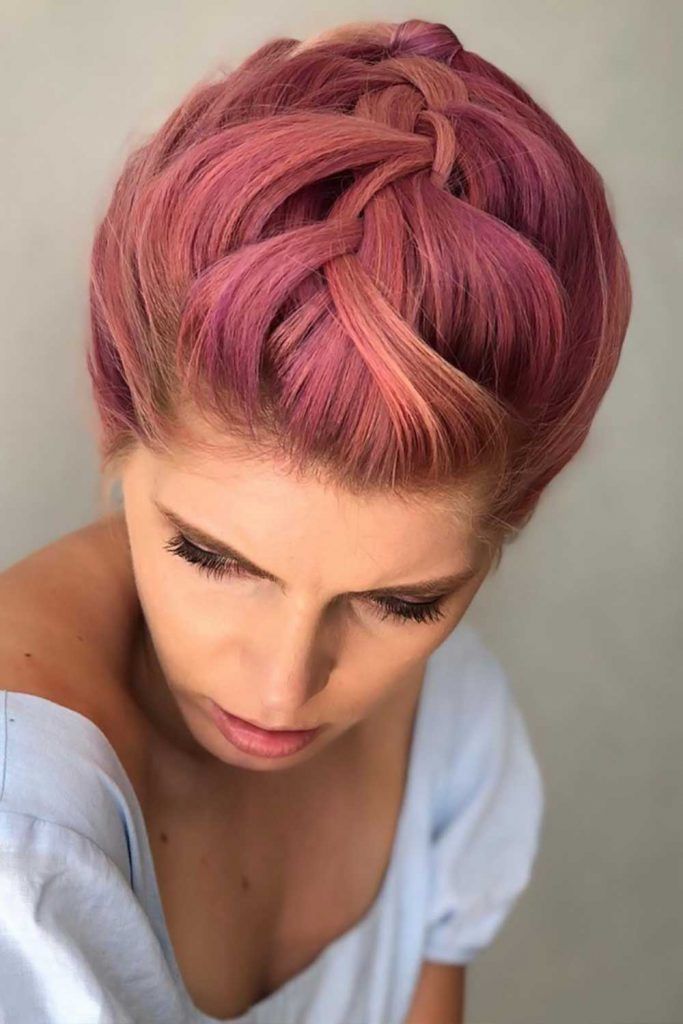 Credit photo: instagram.com/rockyvitelli
You can also experiment with your short hair. Create a half braid to look very pretty.
Beautiful Crown Braided Hair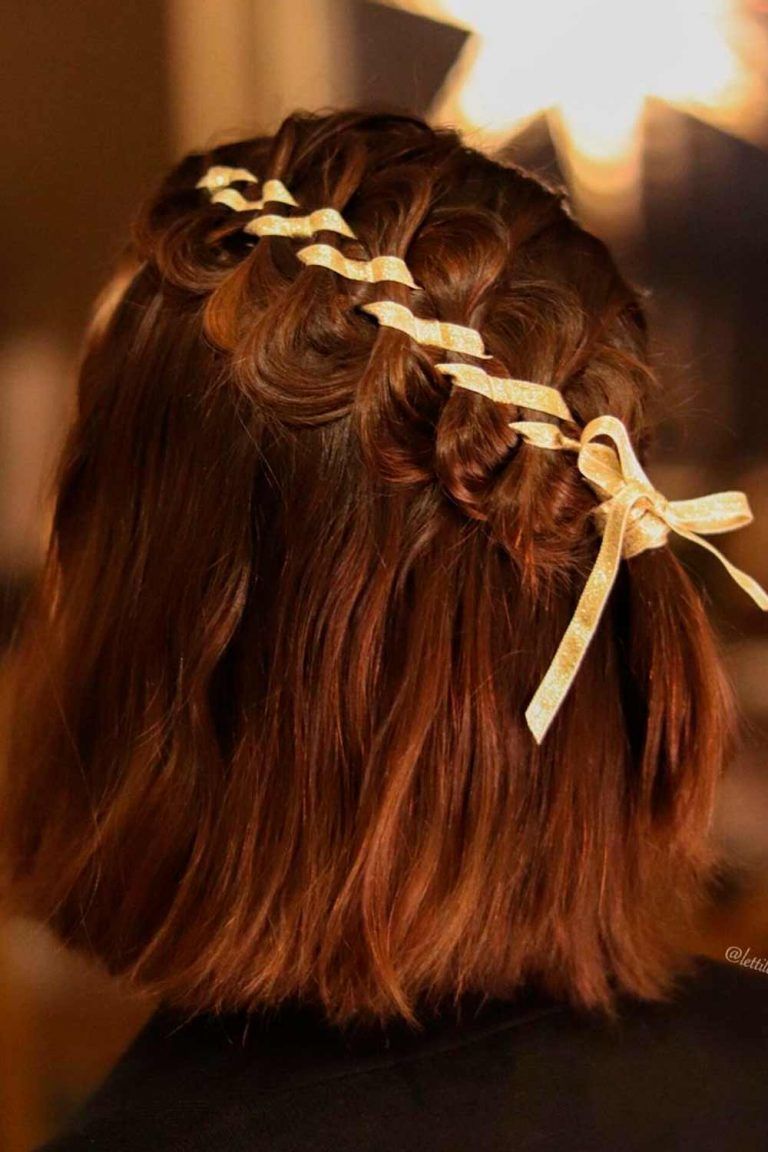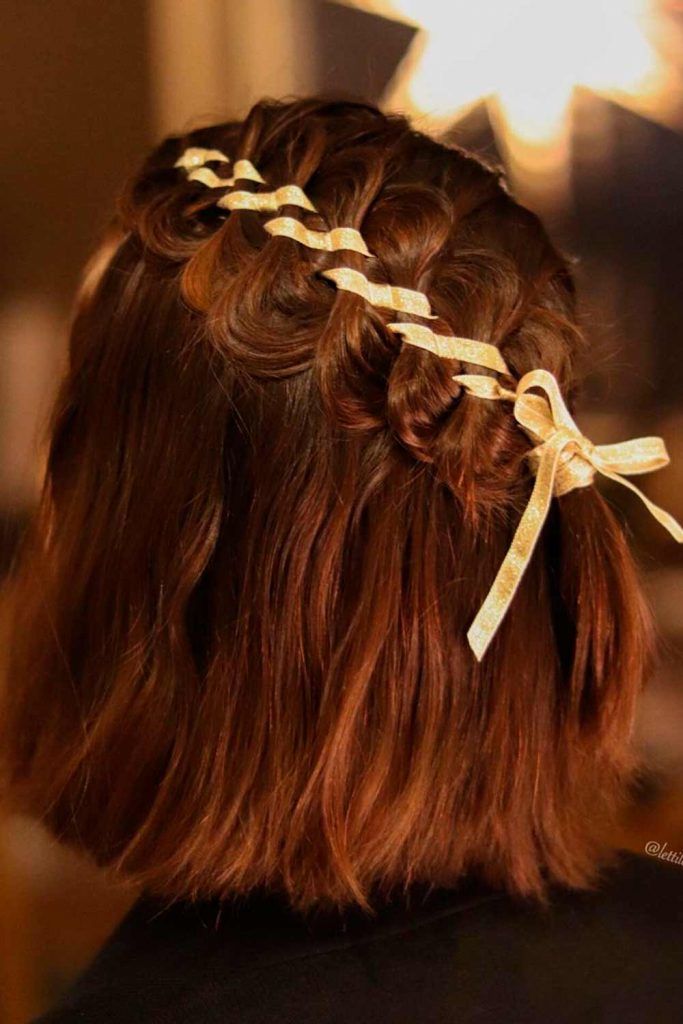 Source: lettileipuri via Instagram
You can also make the braid bigger if you braid only one part of hair at first, pull it in order to make it really loose, and then braid this part into an even bigger braid. Thus, your braid will appear more texturized, too.
Braided Buns Ideas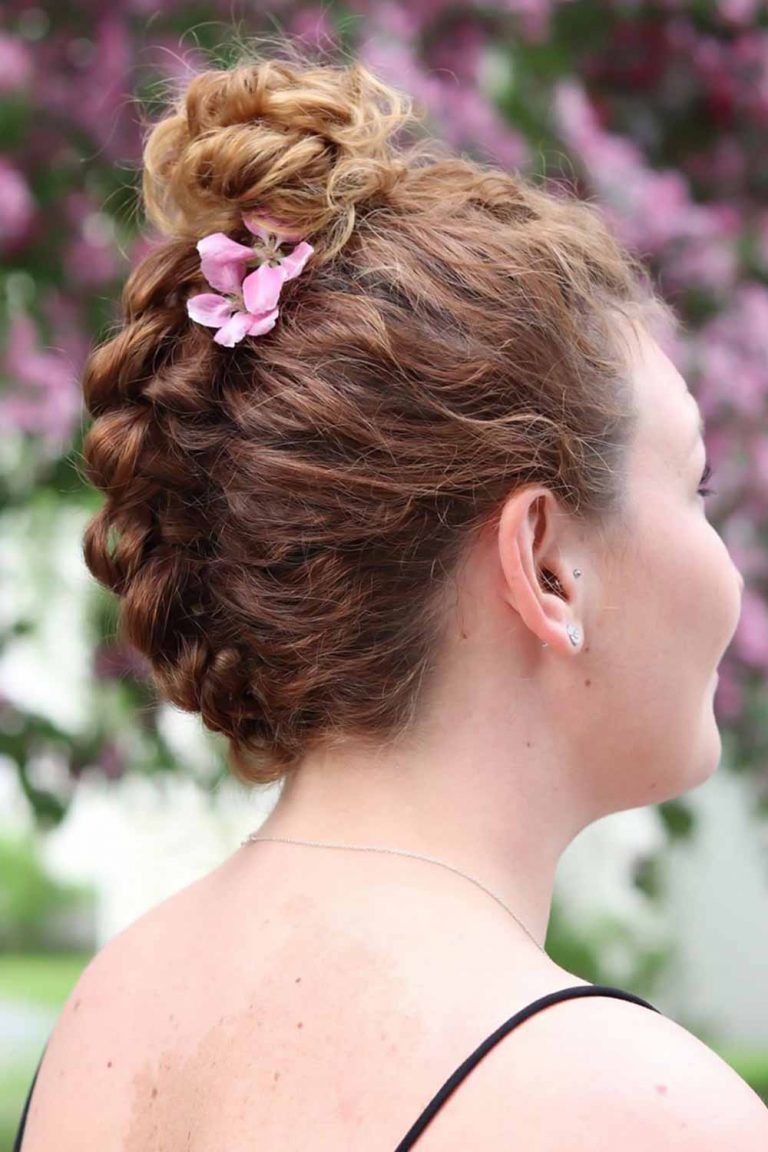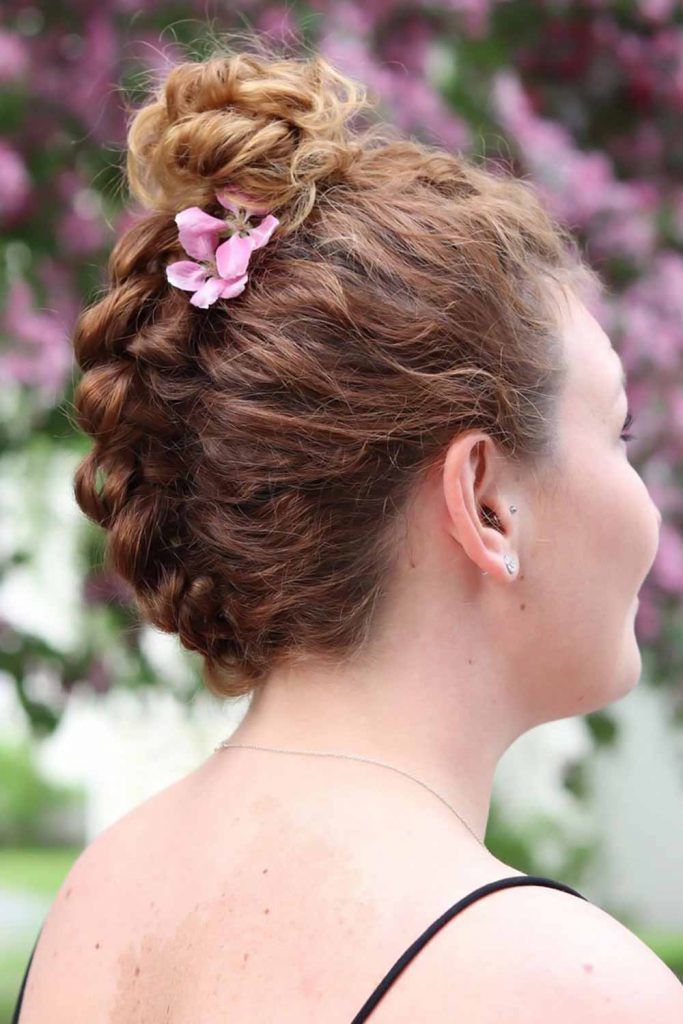 Source: lettileipuri via Instagram
There are certain tricks that can change your braiding game completely. And we would like to share them with you. Pull the braid, and it will appear thicker even if you have fine hair.
Half-Up Ideas Of Braided Hairstyles For Short Hair
When styling graduated and layered short haircuts, you're most likely to end up with an uneven braid. And this is where half-ups come in: since you only need to work with the top layer, you are free to play with braids! At the same time, you can diversify your styling routine, adding something new to your half-ups. And last but not least, there are more braided techniques to choose from if you go for a half-up look!
Half-Up Braided Faux Hawk
Source: karinaupdo via Instagram
i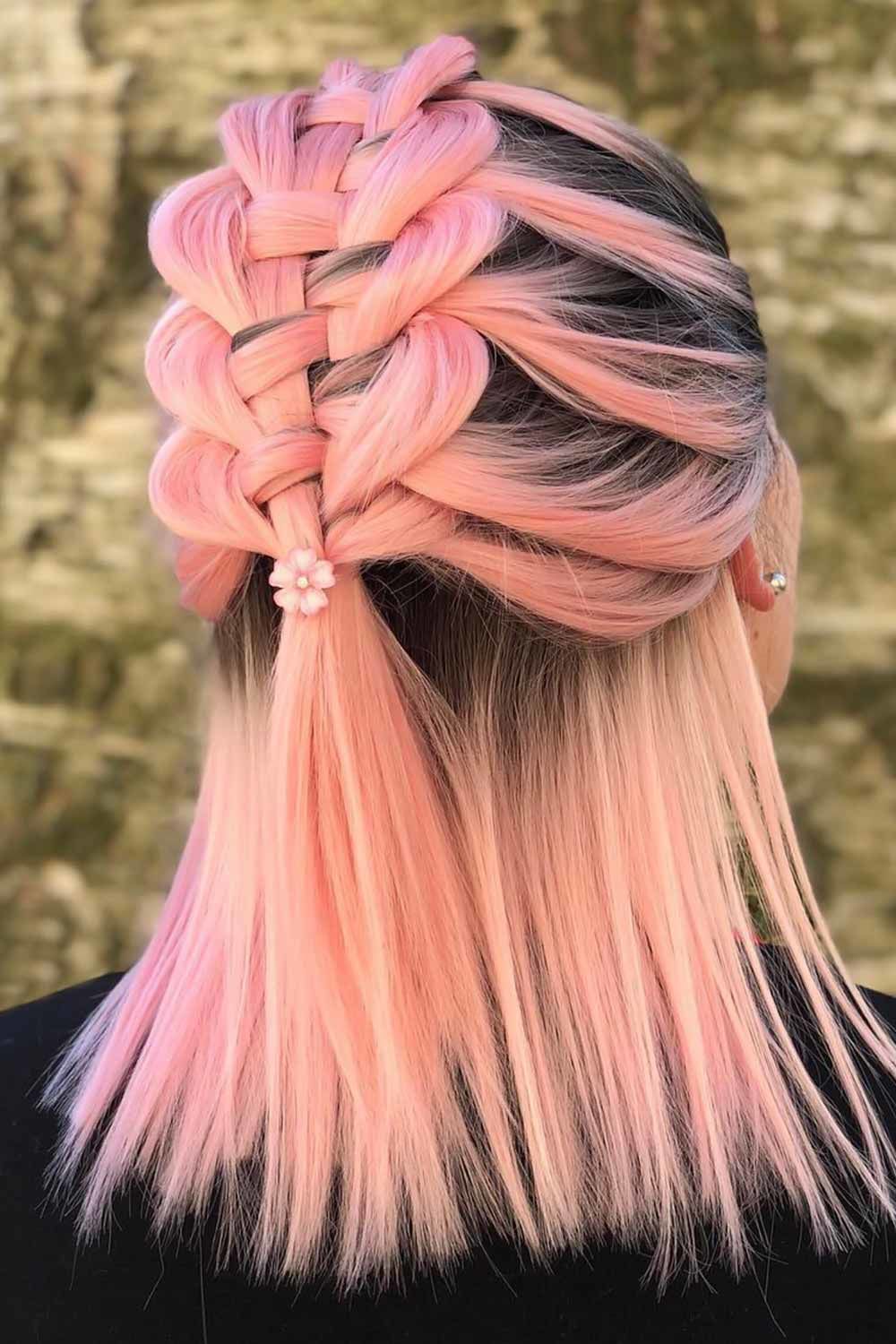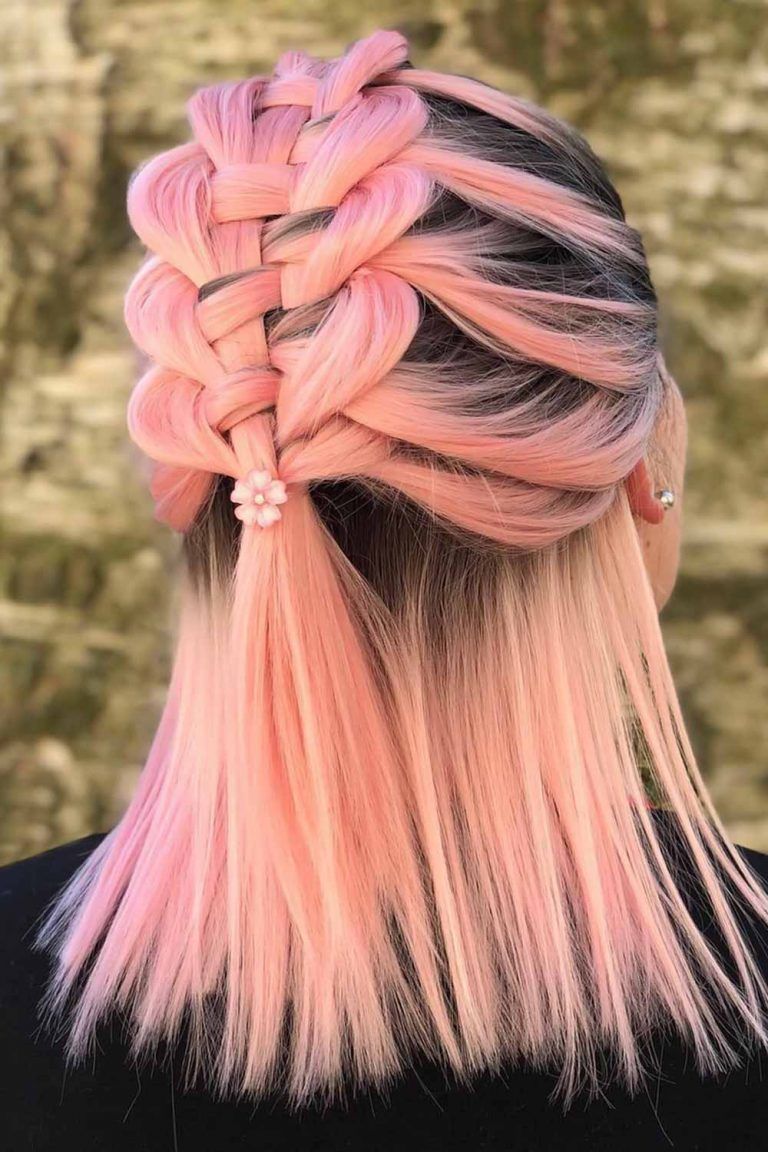 /
For example, short curly hairstyles can be enhanced with a waterfall braid and ombre in soft natural colors. However, such braided hairstyles for short hair will look exceptional on straight hair as well! You can also add some accessories such as ribbons or bows for your hairstyle to look stunning.
Waterfall Braided Hairstyles For Short Hair
Down Braided Hairstyles For Short Hair
Even a little tiny braided detail can drastically change your look, embellishing it with a textured feel and adding some girly vibes at once. That's why you should discover the amazing braided hairstyles for short hair we've prepared here! The best thing is, they're not only stylish and trending; they're also super easy to style!
Dutch Braids For Short Hair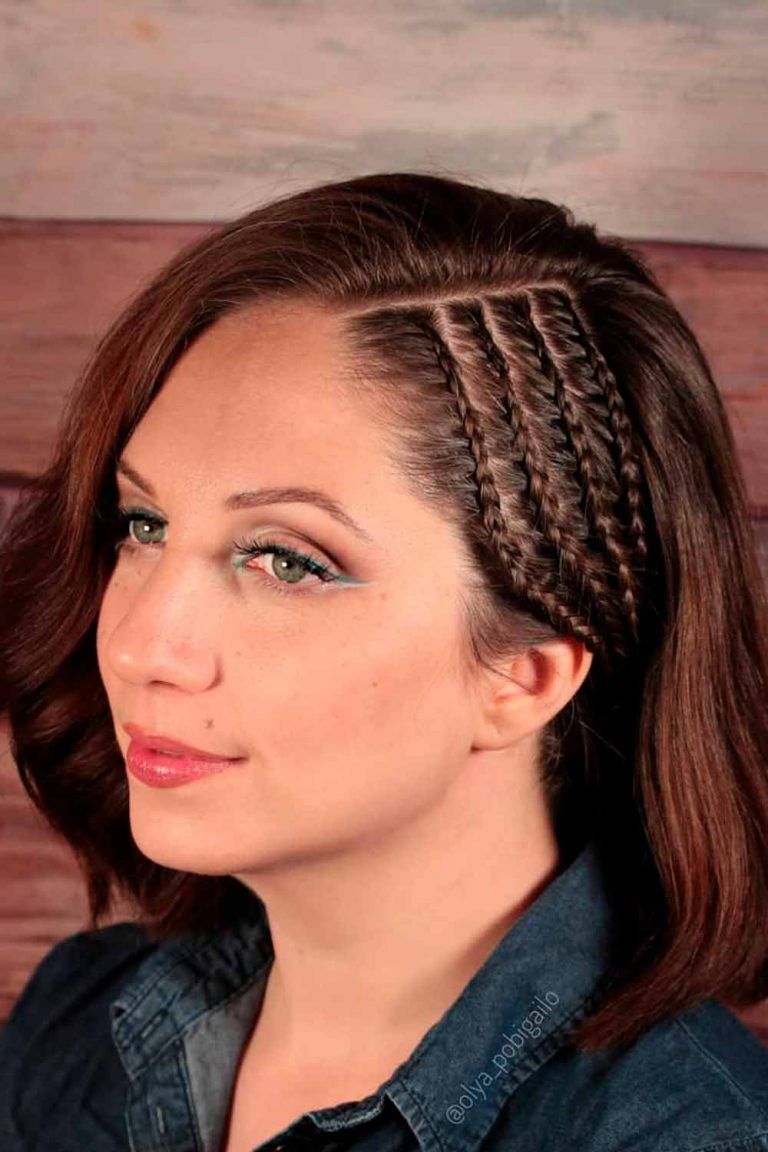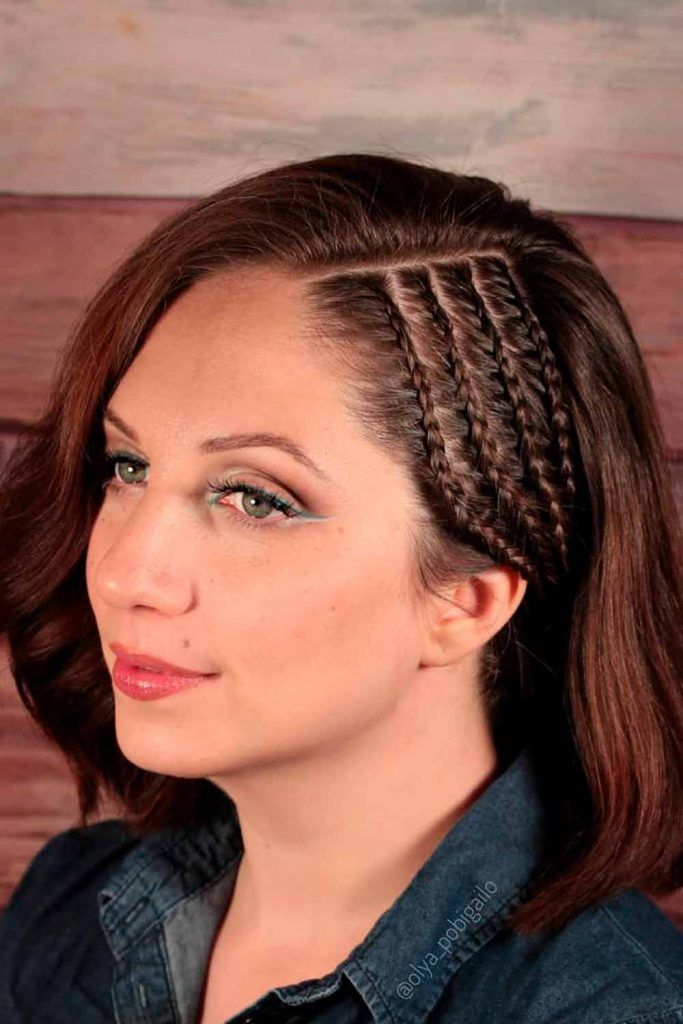 Source: olya_pobigailo via Instagram
It's no secret that messy looks stand on the top of braided hairstyles for short hair. An ideal messy braid can only be achieved with texturized hair. However, if you don't have layers, you can try getting the look with some good texturizer. First things first, apply hair spray. Next, braid the hair in the way you like. And finally, use a special teasing comb for a super-glamorous effect. You can also achieve a tousled look with the help of a diffuser. Just make sure to apply a texturizing mousse to your hair and use the diffuser before braiding.
Lovely Side Braids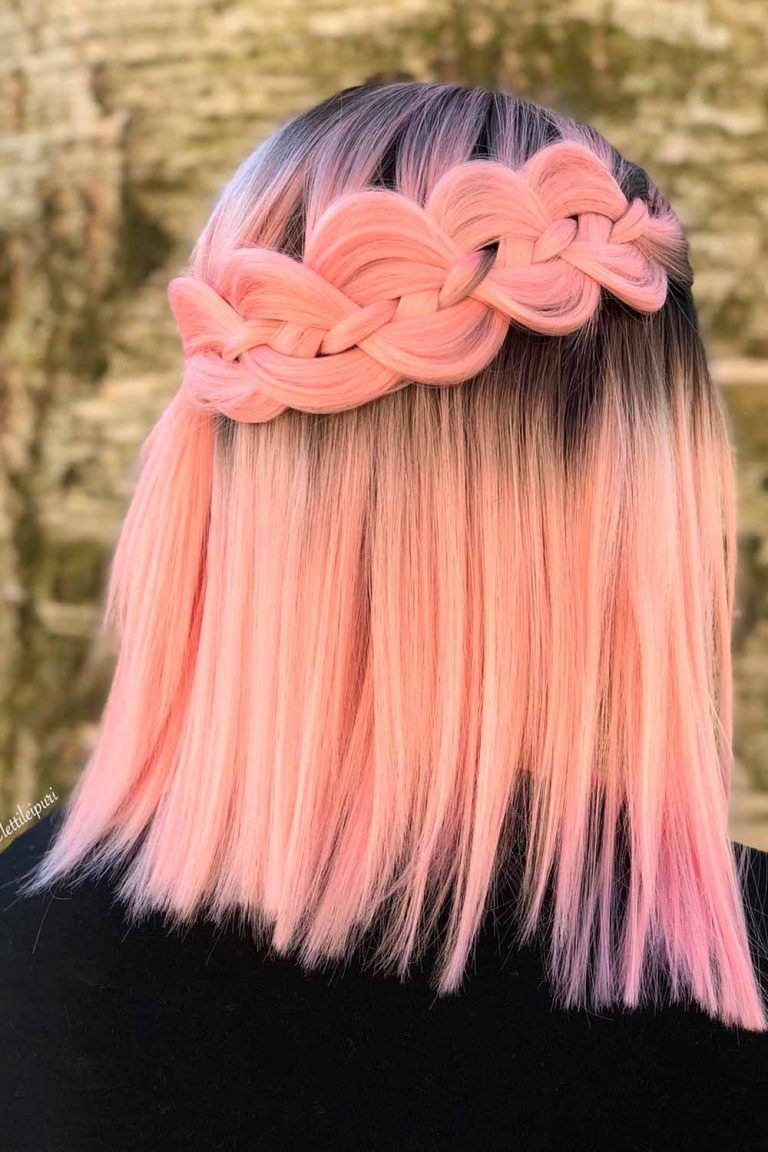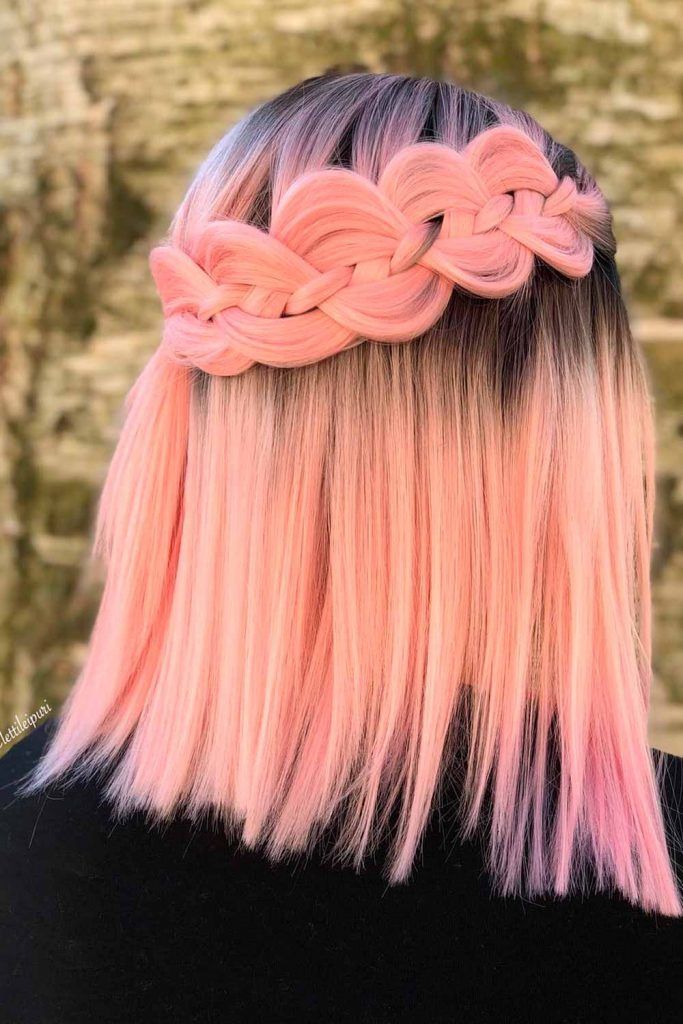 Source: lettileipuri via Instagram
A side braid is an interesting way to style your hair, especially when it's short and doesn't allow for a long, continuous braid. Not only does such a simple twist look serves as an accessorizing finish but it also adds a romantic touch to the look. But, it's as sassy as it's girly. If you braid the front so that the braid falls over the rest of the hair, you will create a lovely girly mood. And once you braid the side, the punky faux hawk-inspired feel will complement your look!
Double Braided Hairstyles For Short Hair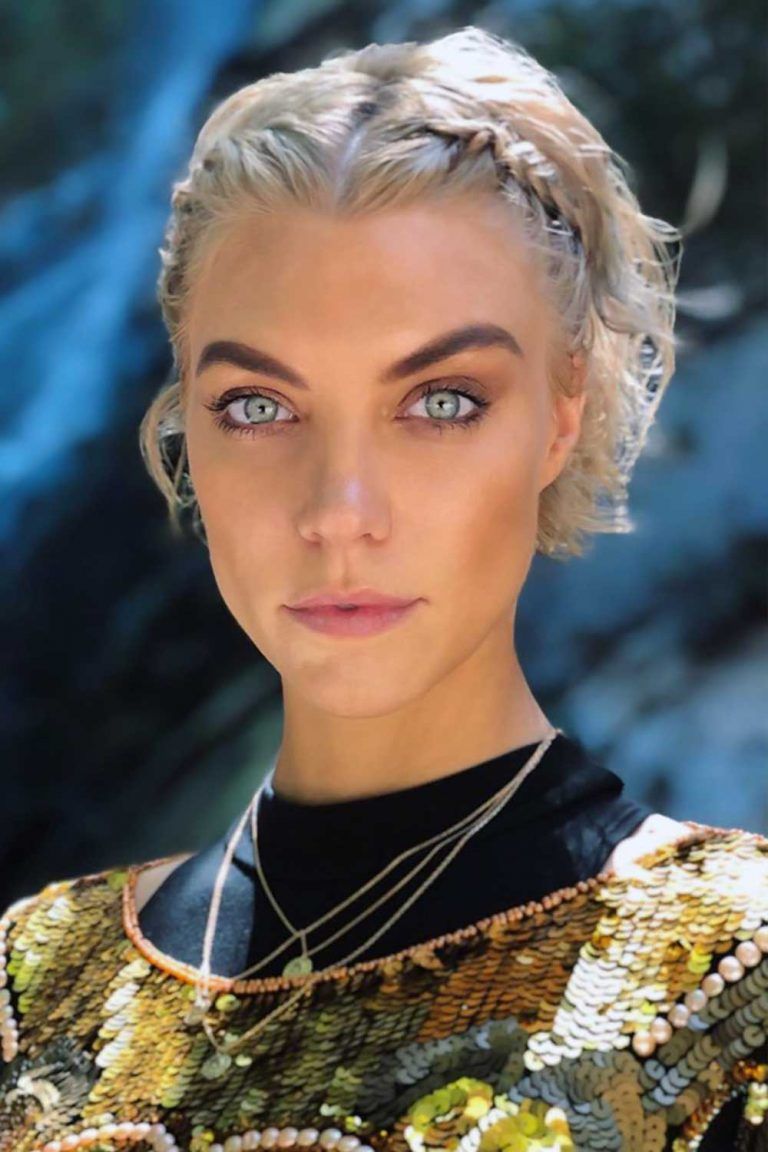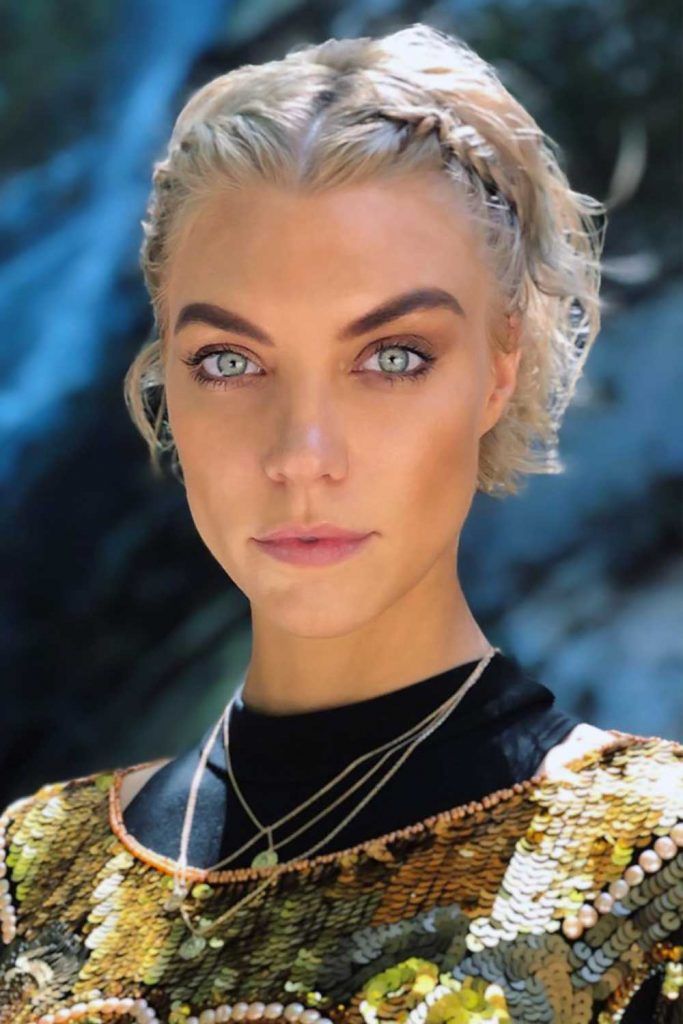 Source: sissemarie via Instagram
From choppy and blunt bob hairstyles to cute pixies and afros, there are so many short hairstyles that can be braided. Experiment with types of braids and colors, and you will look super cool when you find the perfect braid idea that suits you best. Classic bobs and lobs, for example, will nicely look with the classic double braid technique. Graduated cuts or pixies, on the contrary, won't come out right if you style them as regular braids. Still, you can go for Dutch and fishtail techniques for the sides or crown.
Faux Hawk Braids For Short Hair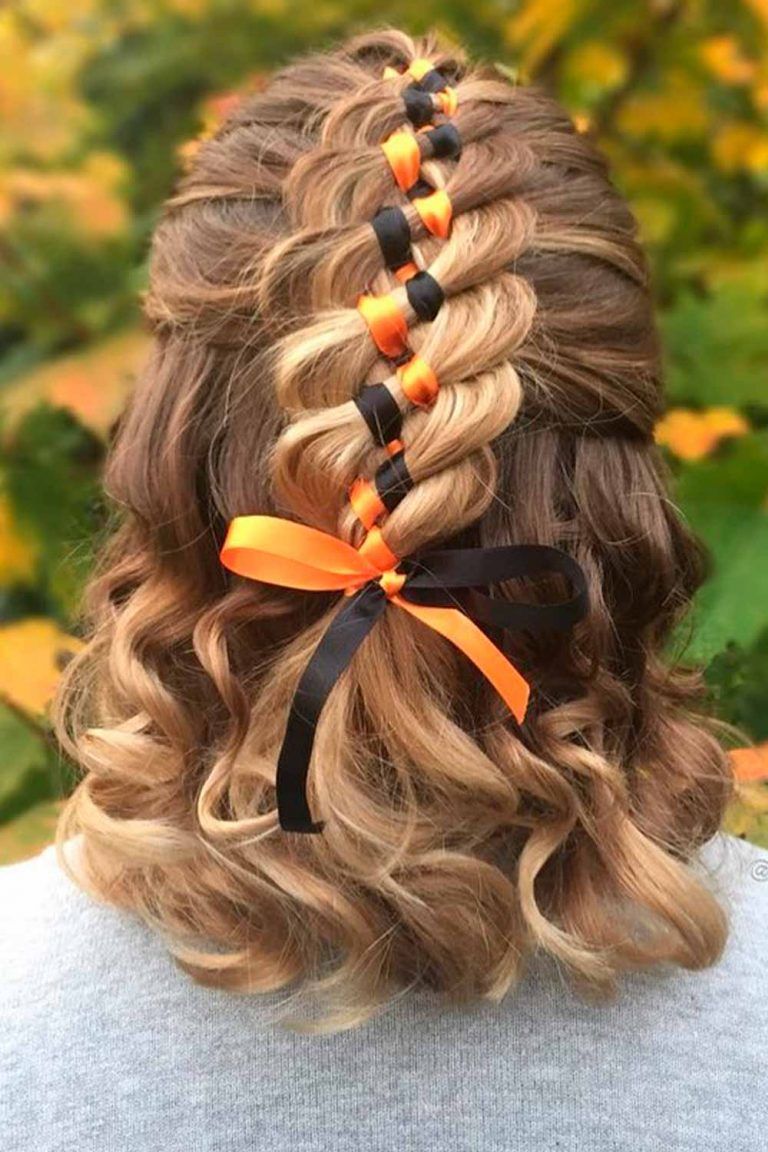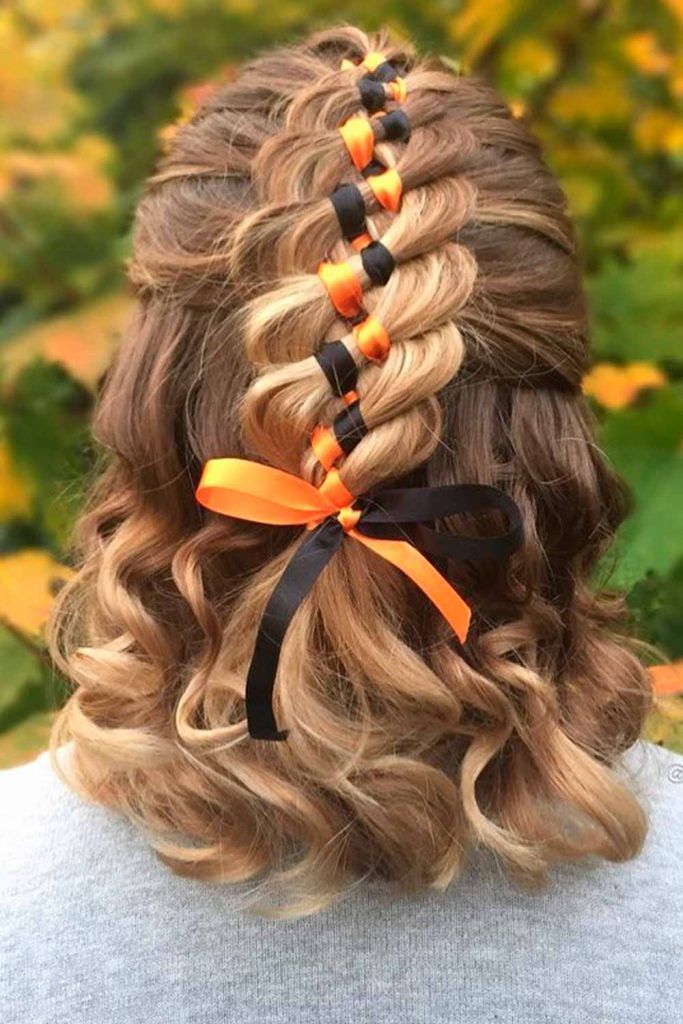 Source: lettileipuri via Instagram
When most women think of braids, they usually picture long or medium length manes as a base for the look. Well, here's another idea of modern braided hairstyles for short hair proving that braids have no length restrictions! As a matter of fact, they're one of the most versatile hairstyles, as they have lots of different techniques that can work for anything from pixies to long V-cuts. By the way, do you know that you can style a faux hawk with braided texture? Just create as many braids as you can so that they separate the top from the sides. That would be a genius new take at the style! Besides, you can always secure your braids with chic accessories like hair rings.
FAQ: Braided Hairstyles for Short Hair
What Braid is best for short hair?
If you have short hair, French braids, Dutch braids, micro braids and cornrows are some of the greatest hairstyles to try. Even if you don't have a lot of hair, these styles will look great on almost any length.
How short is too short for braids?
In order to make braids, your hair should be at least 2 inches long. However, it's preferable if it's 4-5 inches. Braiding short hair is a bit more difficult than braiding longer hair.
How long does it take to get hair braided?
Your hair type, the size of your braids, the stylist and so on. All of these factors add to the length of time needed to complete braids. Box braids may be installed in around 6 hours by an experienced hairstylist, but the longer is the hair, the longer is the time required.
REFERENCES:
You don`t need long hair to wear a cute braided hairstyle. Here our new braided hair ideas for those of us with short hair. Source