Triple Viking Braids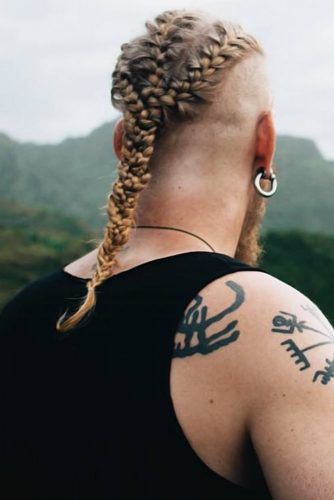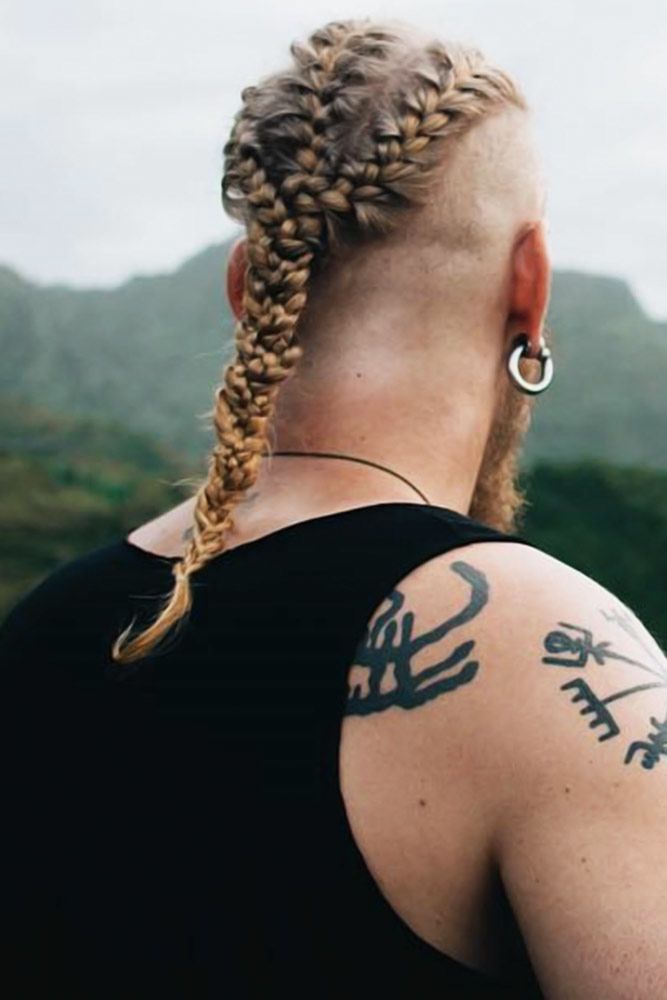 With the eternal variety of types of braids for men, you can always play around with different techniques and thus get an out-and-outer look. Apart from a classic one-plait Viking style, you can go for a more complicated and textured variation when you want to diversify your Viking hair routine.
Source: thegypsyviking via Instagram
Side French Braid Into Knot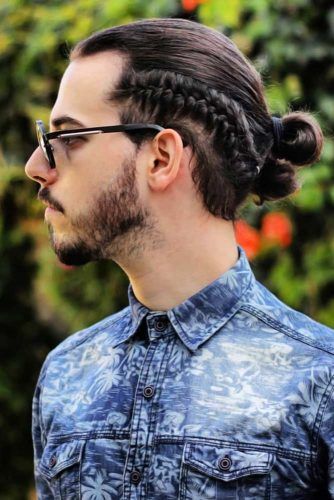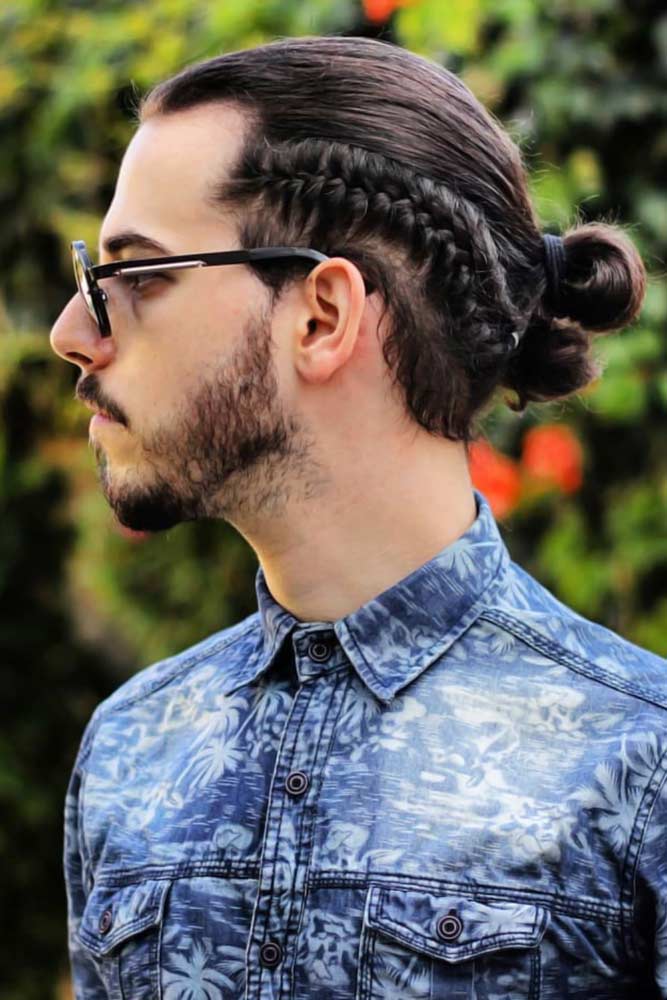 The top knot re-thought. Instead of letting the good old knot take a backseat, you can brighten it up with a side French braid. The technique won't take long to master and will provide a plethora of cool ways to customize simple hairdos.
Source: i.li.yan via Instagram
Long Double Braids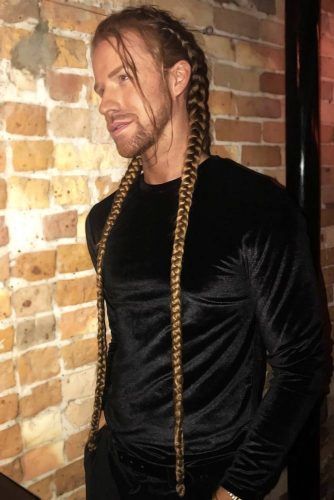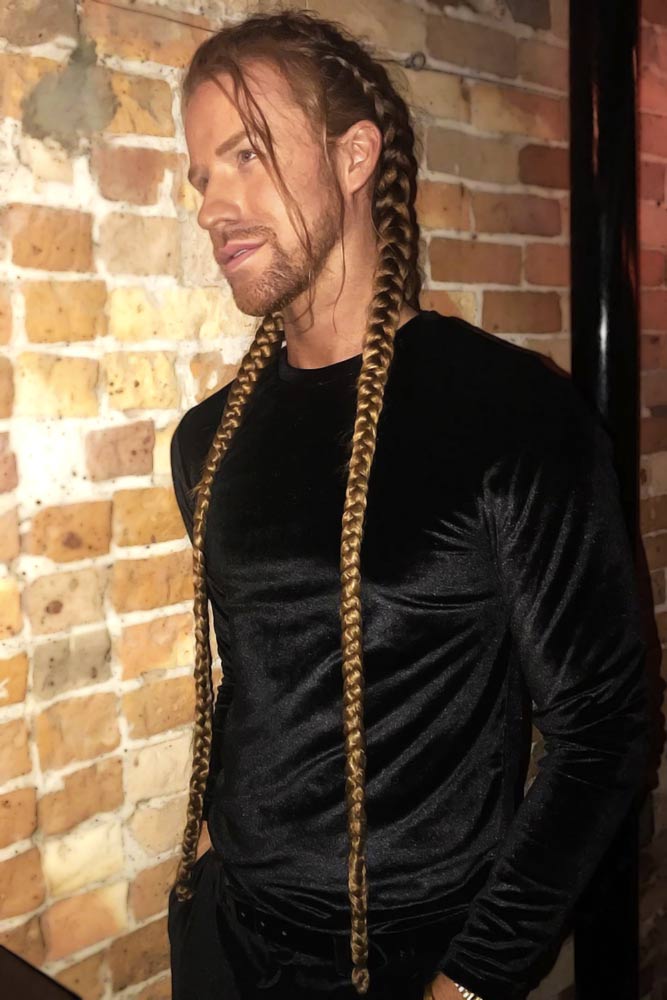 Old but new. Even though there's nothing complicated about styling 2 braids for men, the visual impact brought by the result looks like a brand new hairstyle. The best thing is, you will keep your mane safe and comfy while rocking the so much familiar yet so uncommon style at once. Feel the native vibes, huh?
Source: matthewmane via Instagram