The staggering viking hairstyles that come to our minds when we think of great historic warriors seem to have taken over the modern world. Even though the era of epic fighters is over for many centuries, their daring, manful hairstyles haven't lost their popularity. On the contrary, contemporary men with brave souls have made it the new trend of now.
And if you are one of those gents who want their style to reflect the real masculinity and power of man, you should see the 'dos we've prepared for you.
Dramatic undercuts, valiant braids, killing ponytails: and that's only the beginning. Today you are going to discover the most fearless and attractive viking hairstyles for men with long hair. Get ready for the fight!
Terrific Braided Undercut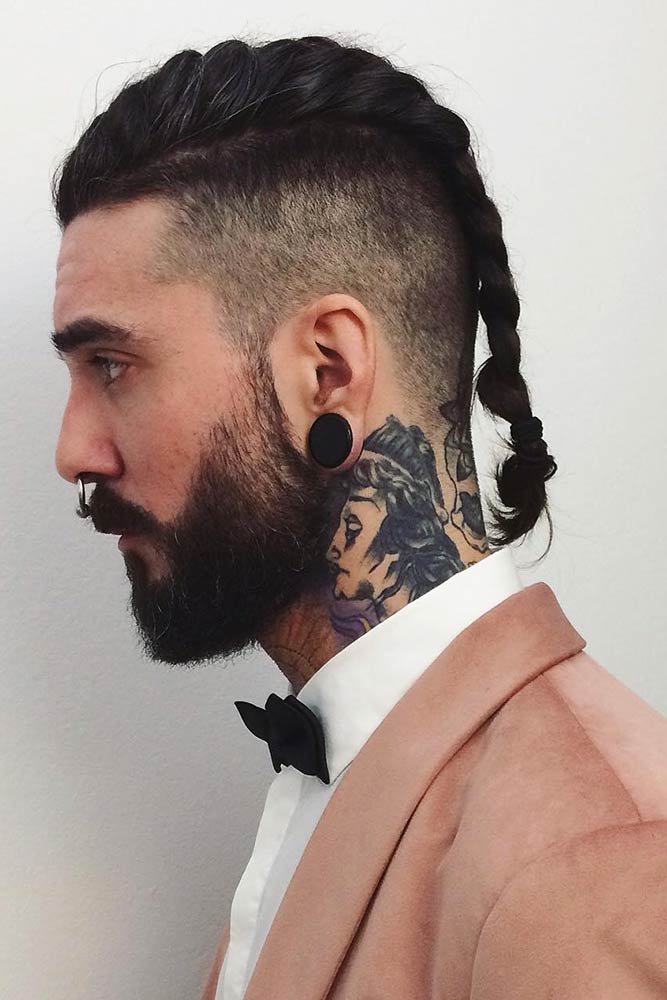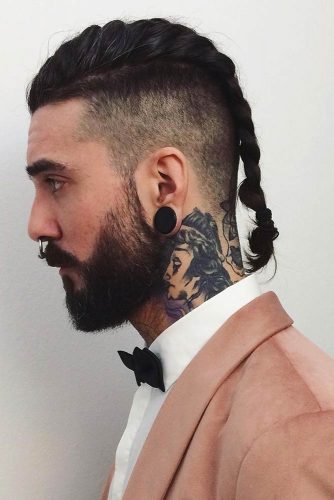 Source: edwartiger via Instagram
Let's start with a style that crosses the line between "now" and "then". This hipsters' undercut men love to sport today keeps the sense of modernity while expressing a real battle-ready attitude. As for the daring feature of the hairstyle, the Viking braid that stretches along the Mohawk, is a nice way to show off your inner fighter.
Top Knot Half-Up Style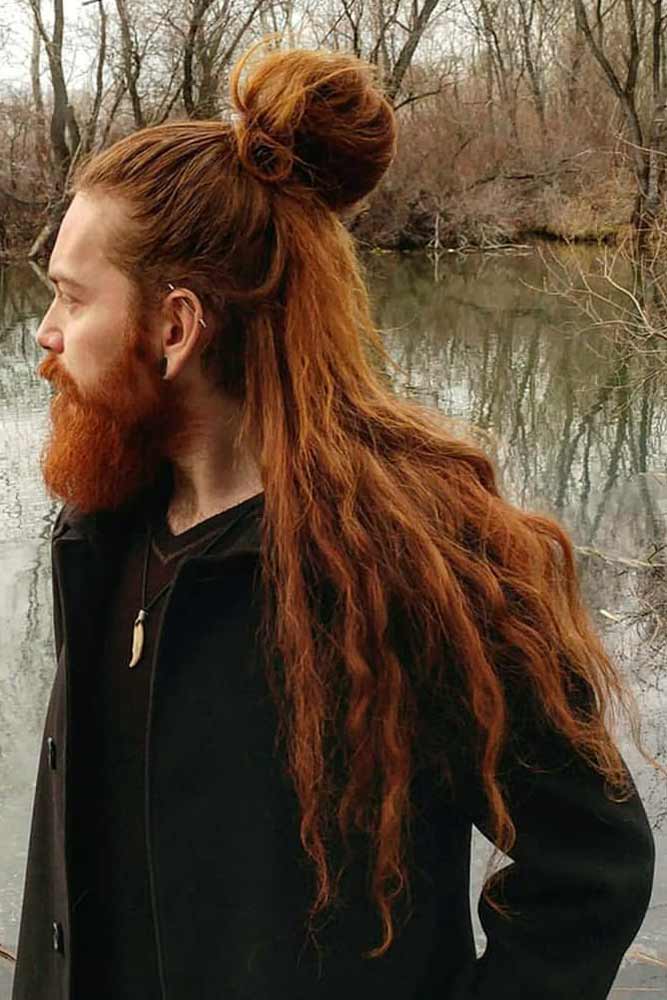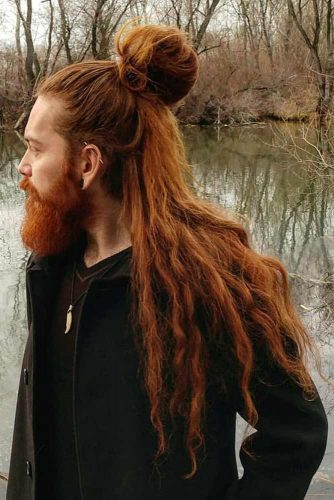 Source: tiborpusch.official via Instagram
What makes this Viking knot different than the popular, simple top knot men with long hair wear as a casual style? Actually, the difference doesn't matter. The balance between hipster and Viking vibes does. Make sure that the top layer of your long mane is twisted messily: effortlessness is crucial. For a more authentic top knot man look, make sure that your temples blend smoothly into your facial hair.
Long Hair + Beard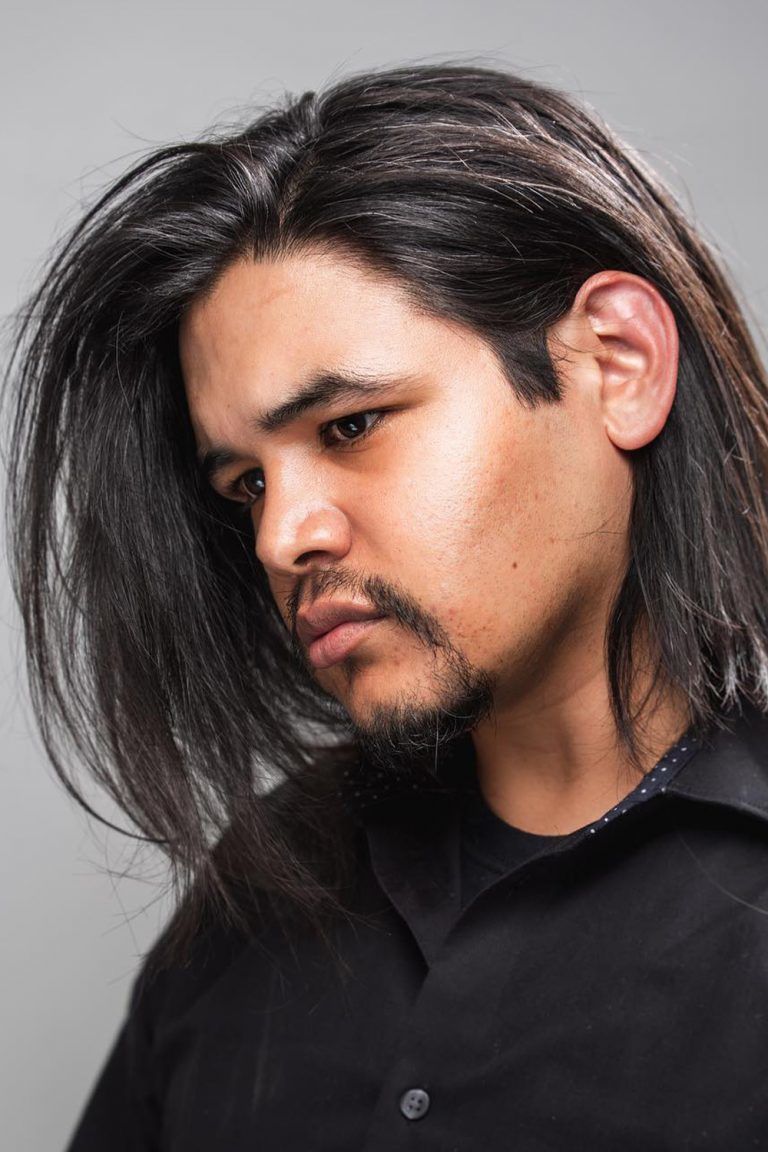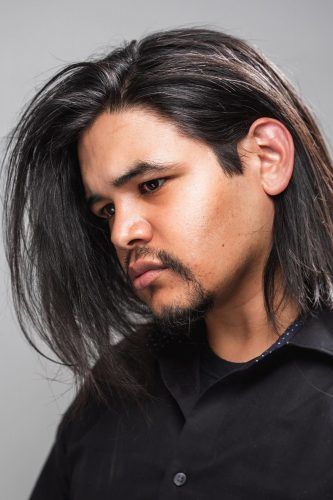 Source: andrewdoeshair via Instagram
Now, the line between a modern mod and a hero fighter is as thin as never before. Wearing your chevelure loosely is probably the most popular idea for guys with long hair. It's actually a stylish twofer: you feel comfy with your hair while the Viking hairstyle gives a handsome, masculine look. Of course, a beard is something that makes the style significant for many reasons. And the fact that women adore guys with long hair and stubble is one of them.
Audacious Viking Mohawk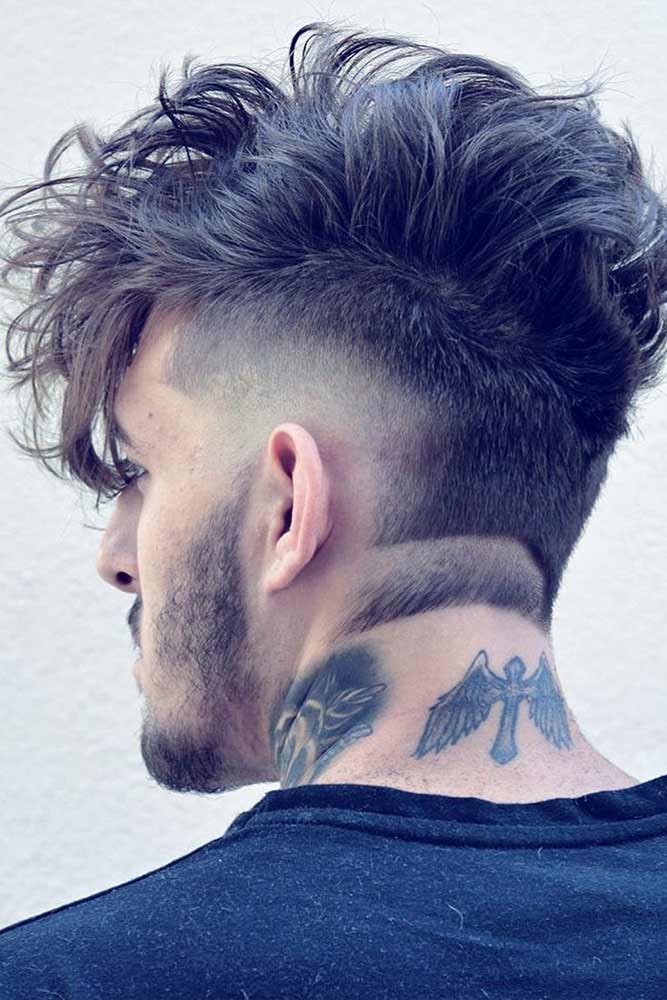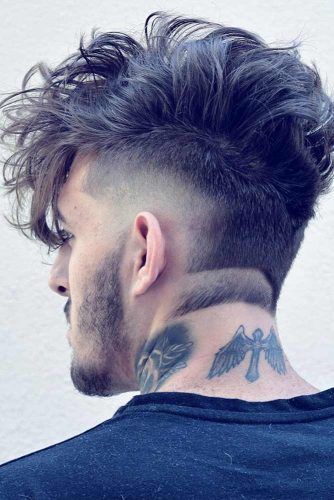 Source: menshairlooks via Instagram
You may find it hard to believe that the mighty Vikings have something in common with modern punks. Yet, the idea of Mohawk hair appealed to both groups, and each pulled it off in its own way. The Viking mohawk sticks to the main features of the style, but with a bit more edge. It keeps the sides semi-clean, involving shaved stripes, and leaving the top standout and super spiky. If you are bold enough to maintain such a masterpiece, get yourself a good styling gel and prepare to update your Mohawk fade regularly.
Slick Back Hair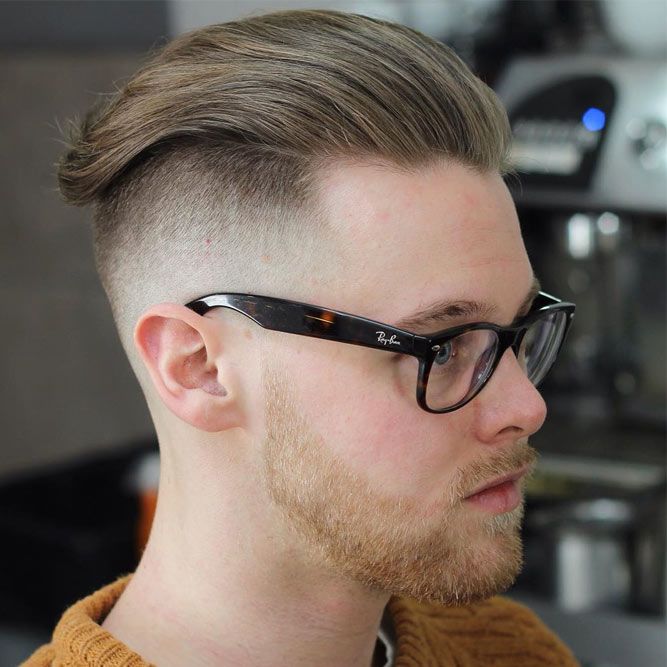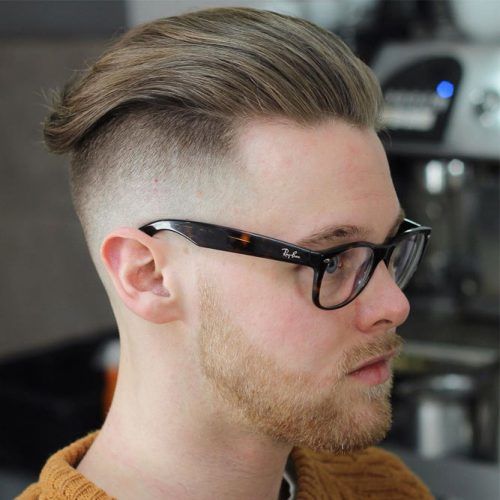 Source: jaysfades via Instagram
How about a look that is rugged and sophisticated at the same time? Not all the ideas of slicked back hair look the same, and this undercut makes it totally crear. Besides regulating the styling features of your viking hairstyles, this particular style fits all hair lengths. The slick back undercut with a perfectly neat top, finished with a powerful beard, forms a real modern-viking look.
Ageless Man Bun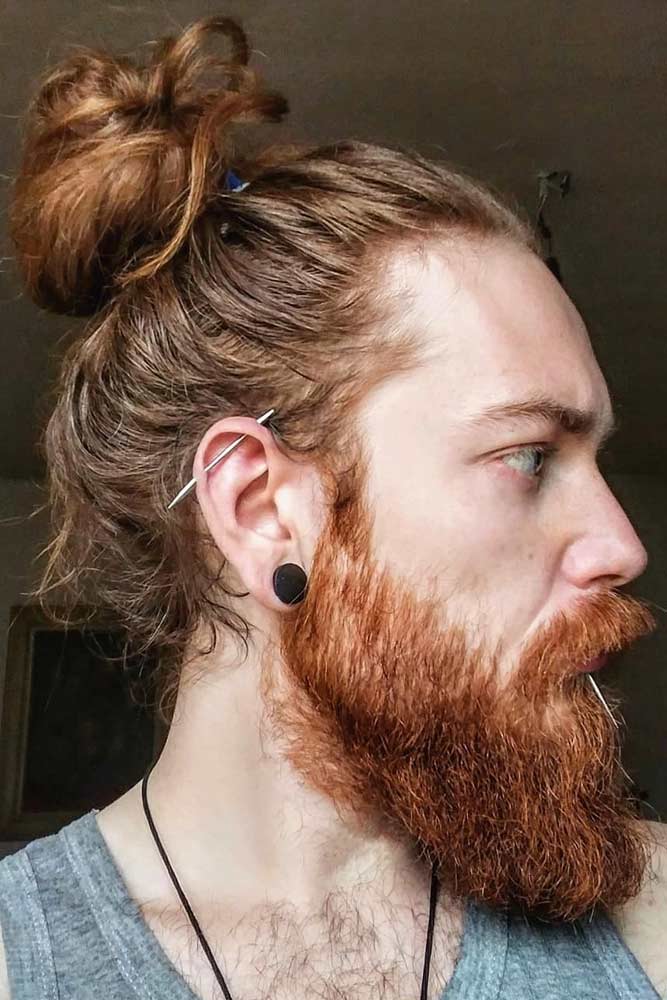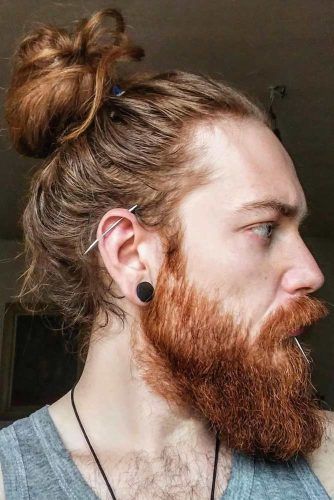 Source: tiborpusch.official via Instagram
Is there anyone who's still not familiar with the man bun - one of the easiest long hairstyles for men? Though it looks pretty modern, it gives a killing Viking vibe, which is why guys who wear it look so manfully. Man buns can be different, and if you want to keep it brutal, don't forget to let your stubble run wild.
Outstanding Man Braid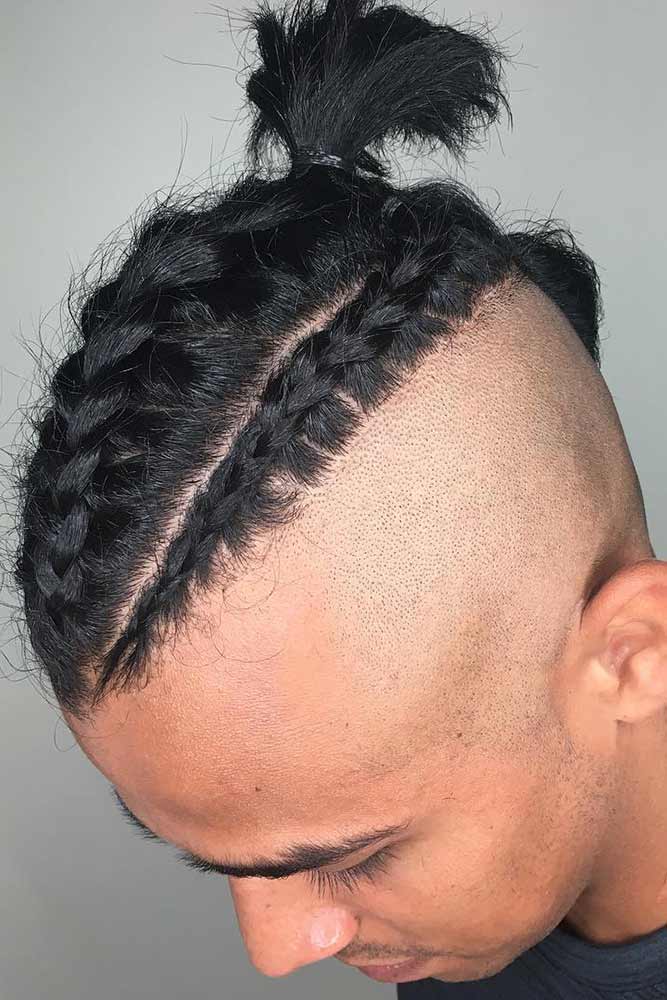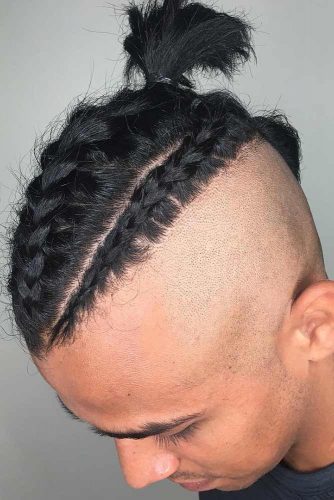 Source: _amanda_wolf_ via Instagram
Those who think that there's no way braids for men can look appropriate just have no idea what this style is up to. For example, Viking braids are all about distinctive styles with cleanly shaved sides that keep a wearer's hair tight and neat. What man doesn't want to rock a refined and strict style? Yes, Viking braids males pull off proudly is the proof that braids aren't the girl's privilege.
Faux Hawk For Long Hair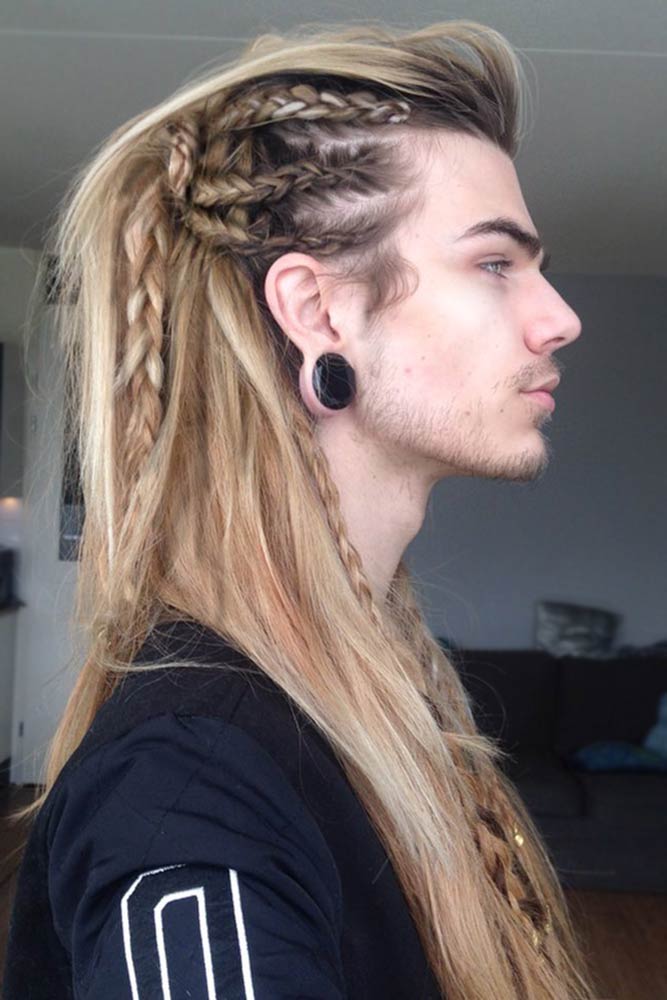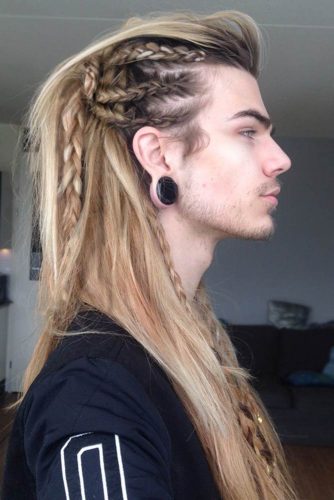 Source: lithunium.snow via Instagram
Vikings didn't have a lot of time to be super creative with their hairstyles. And since there are no upcoming wars, you can be as creative as you please. How about you to combine Viking braids and Mohawk into one, thus taking the fauxhawk and braid styles to the next level? The Fohawk with braids above is not just a nice modern take on classic styles; it's a truly stylish hairdo.
Simple Braids With Long Mane And Beard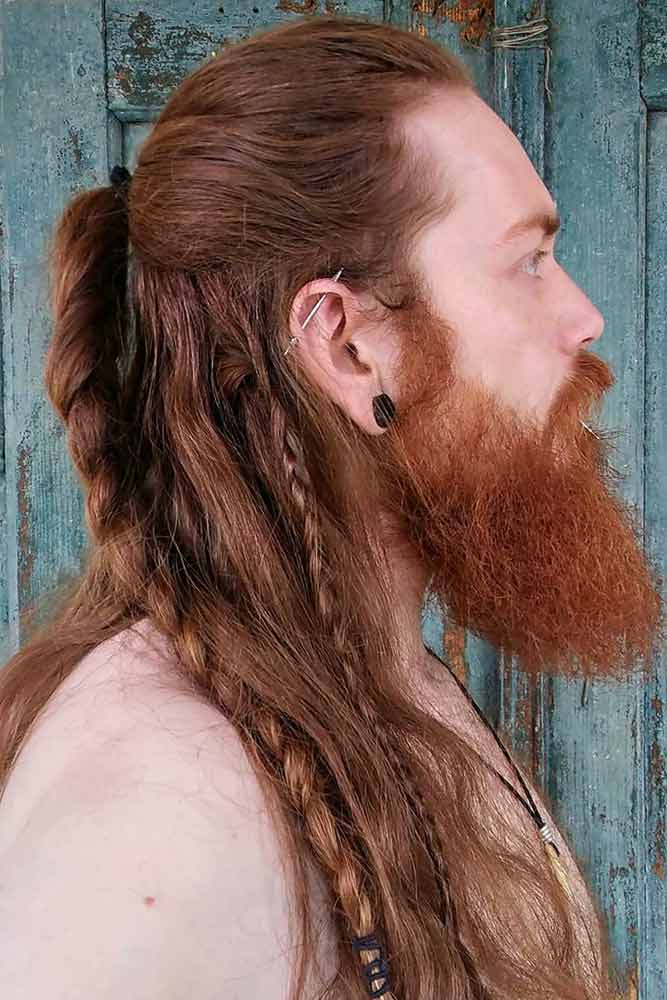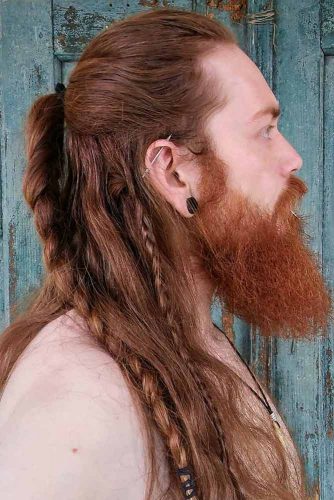 Source: tiborpusch.official via Instagram
Once you braid the top and side strands of your manful long mane, you'll feel the Viking spirit filling the space around. Yes, Viking braids are meant to keep most of your hair away from your face. Actually, they didn't realize that their braided hair could inspire modern generations some day. But here we go, introducing you one of the coolest braids hairstyles ever!
Ragnar Lothbrok Inspired Style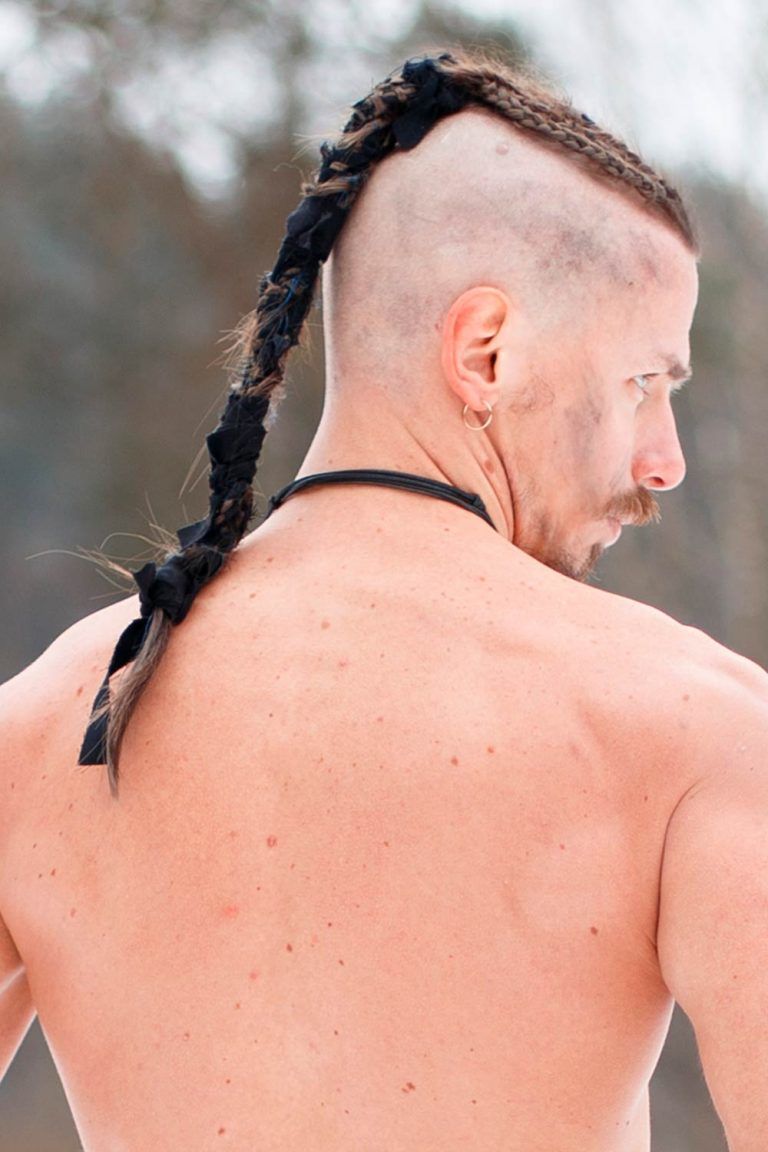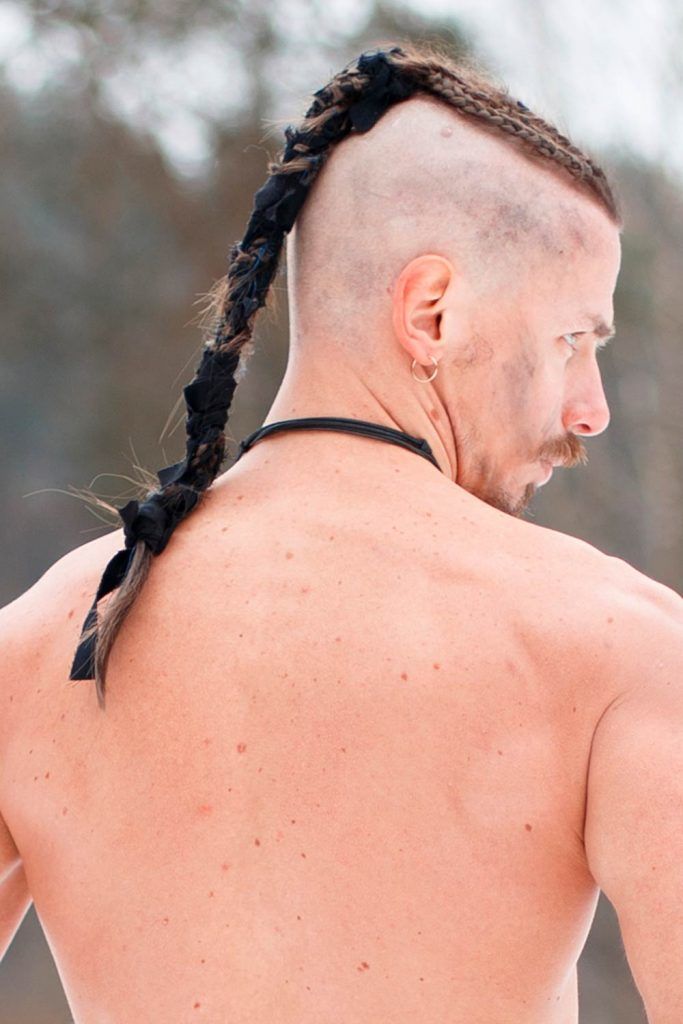 Wondering how a real Vikings haircut looked like? The king of warriors, Ragnar Lothbrok himself is about to satisfy your curiosity. As the famous TV show creators say, this idea is copied from reality. So if you want to look totally authentic, shaved sides, beard, and slicked back dreads are all you need.
Buzz Head + Beard
Переглянути цей допис в Instagram
The truth is, not all the viking hairstyles come as buns, twists, and spikes. A bald Viking head with a beard as the highlight can also be a brave-attitude expressing style that is full of individuality. Remember: Viking beards are their power, so don't forget to let it grow after you get a total buzz cut.
Dreadlocks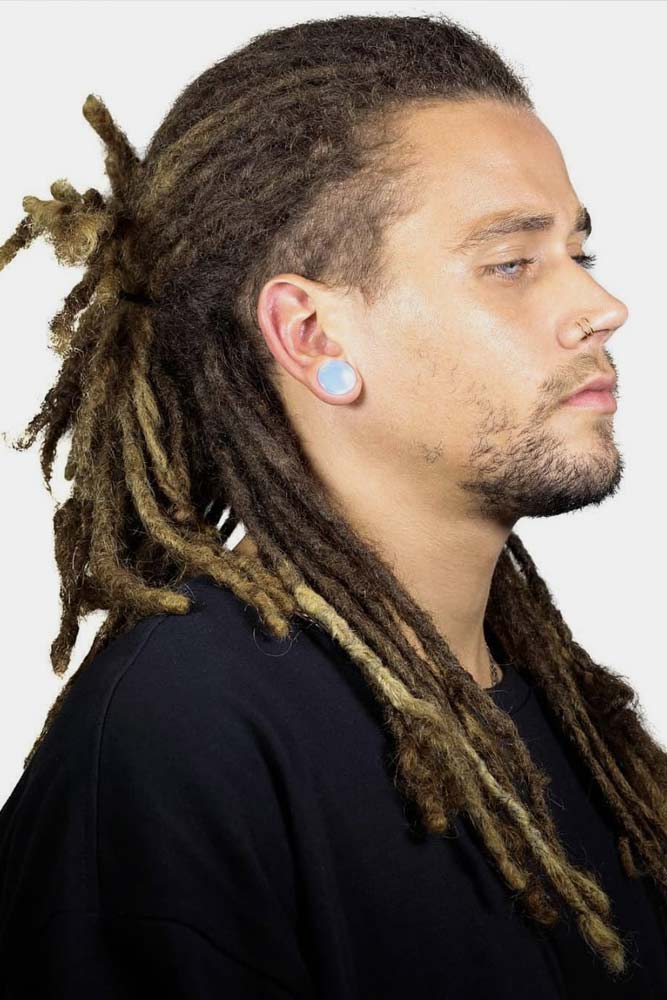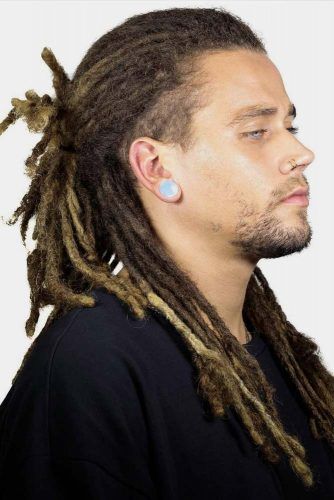 Source: wishuwerehair via Instagram
Viking dreadlocks are slightly different than today's ideas of dreads. Luckily for gents who are used to sport such styles, there's a brutal way to diversify dread hairdos. Just keep the sides shaved, letting the locks stand out.
Masculine Man Ponytail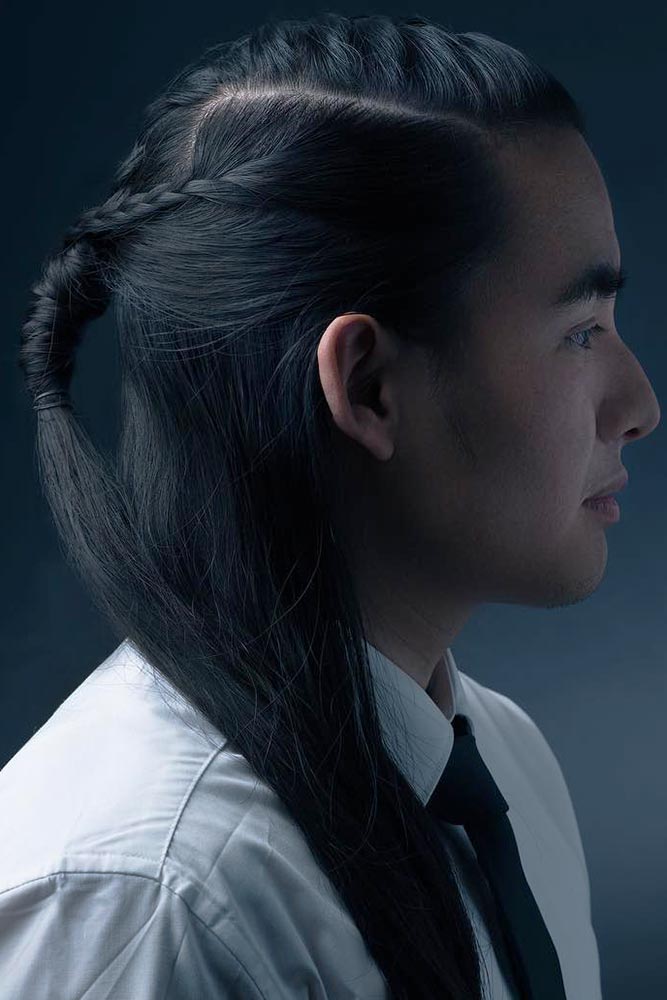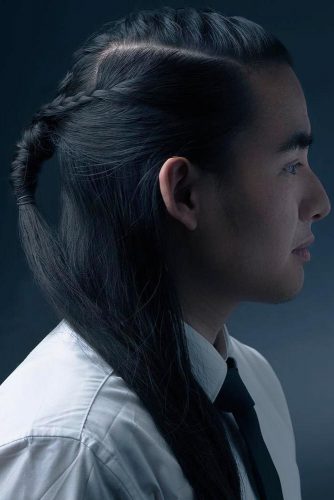 Source: love.2.braid via Instagram
Ponytail hairstyles, as well as man bun, are the most straightforward styles men could ever imagine. With the right approach, a simple half ponytail can help the warrior inside you show up: a beard is the key.
Side Swept Hair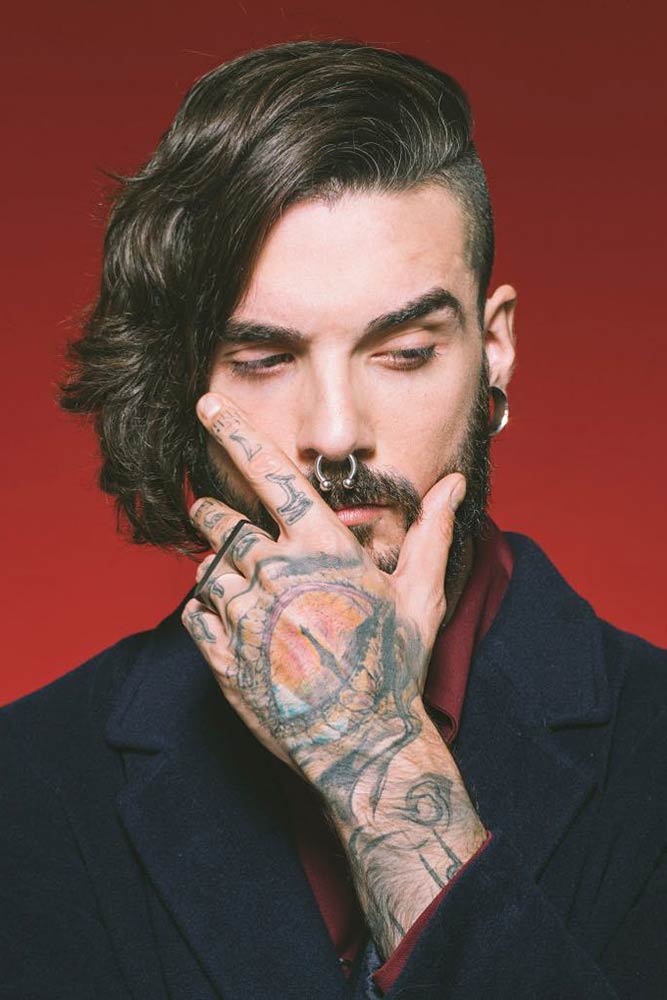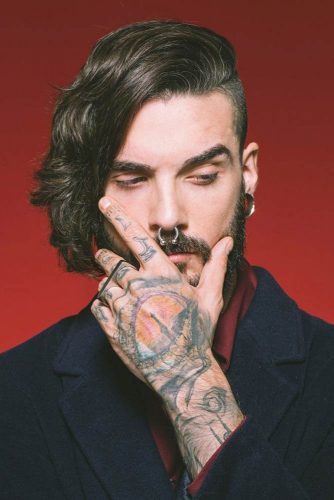 Source: edwartiger via Instagram
Who would've thought that a grown out undercut would have such a great visual impact? Most side hairstyles feature soft taper or fade, but we are here to look like Vikings, right? For more striking side swept hairstyles, let the top of your undercut grow out, and shave off the sides to enhance it.
Rows Of Twists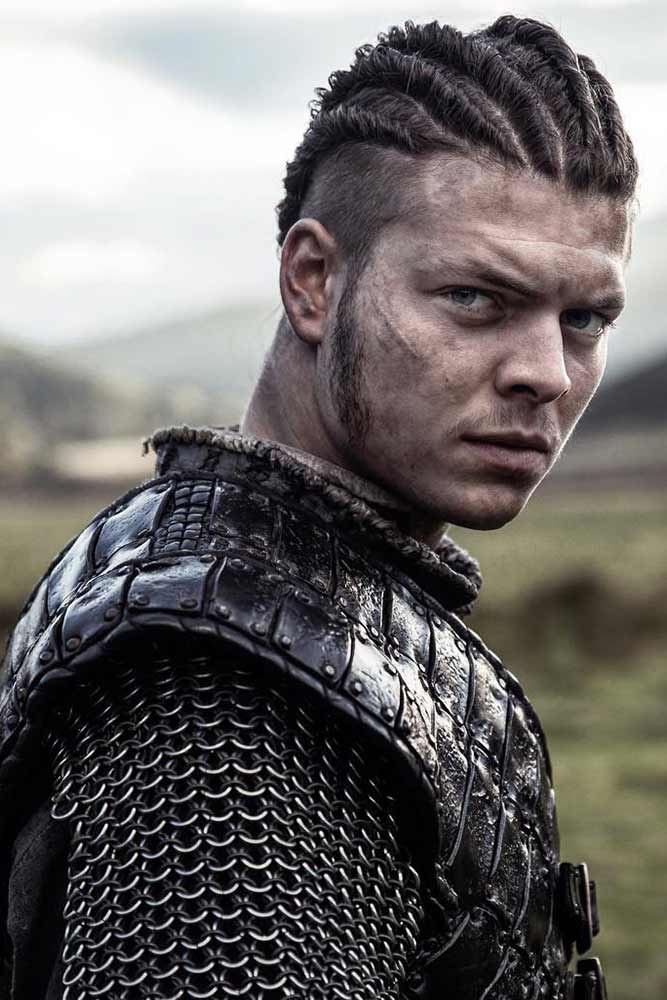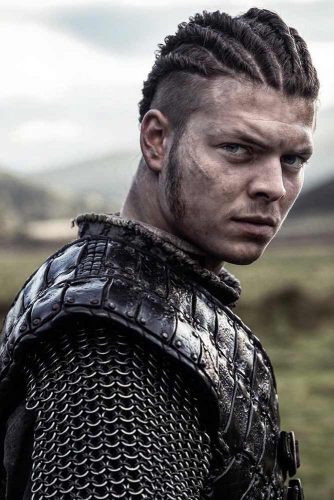 Source: alexhoeghandersen via Instagram
Let's get back to the Vikings series to discover another example of epic viking hairstyles. Instead of going for complicated dreads and braids, you can opt for rows of twisted hair that will keep your hair neat and thick.
Tattooed Head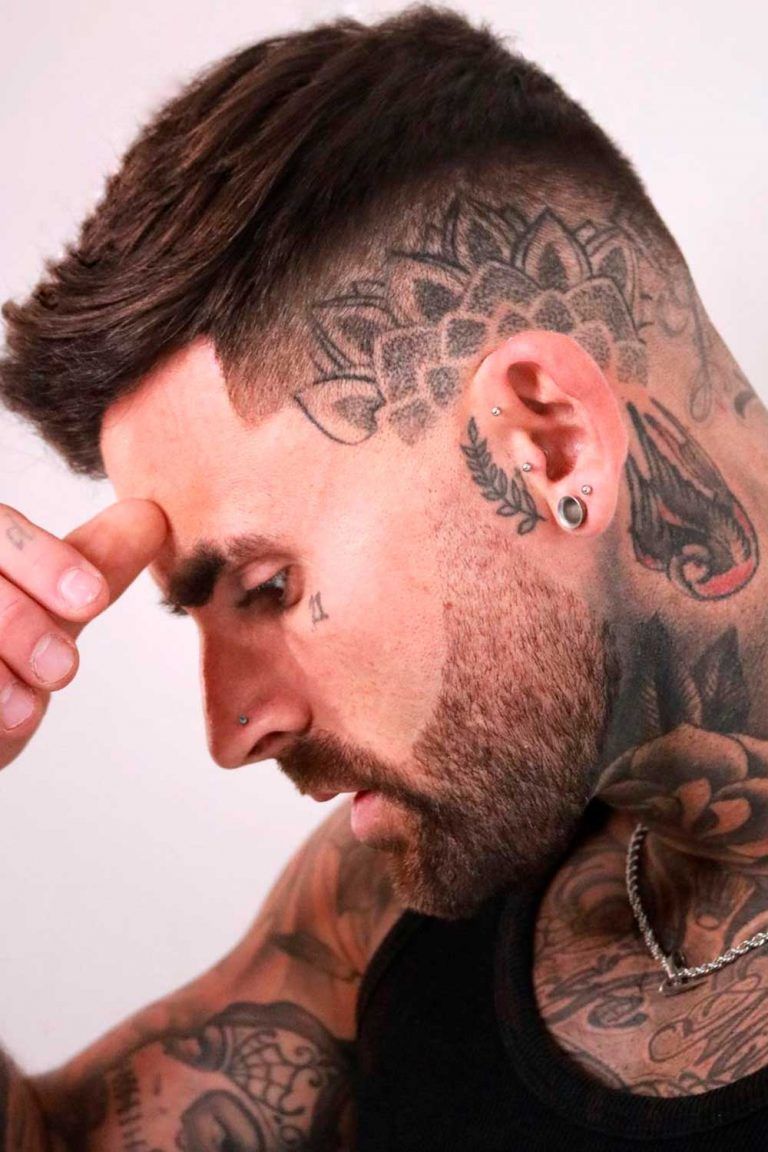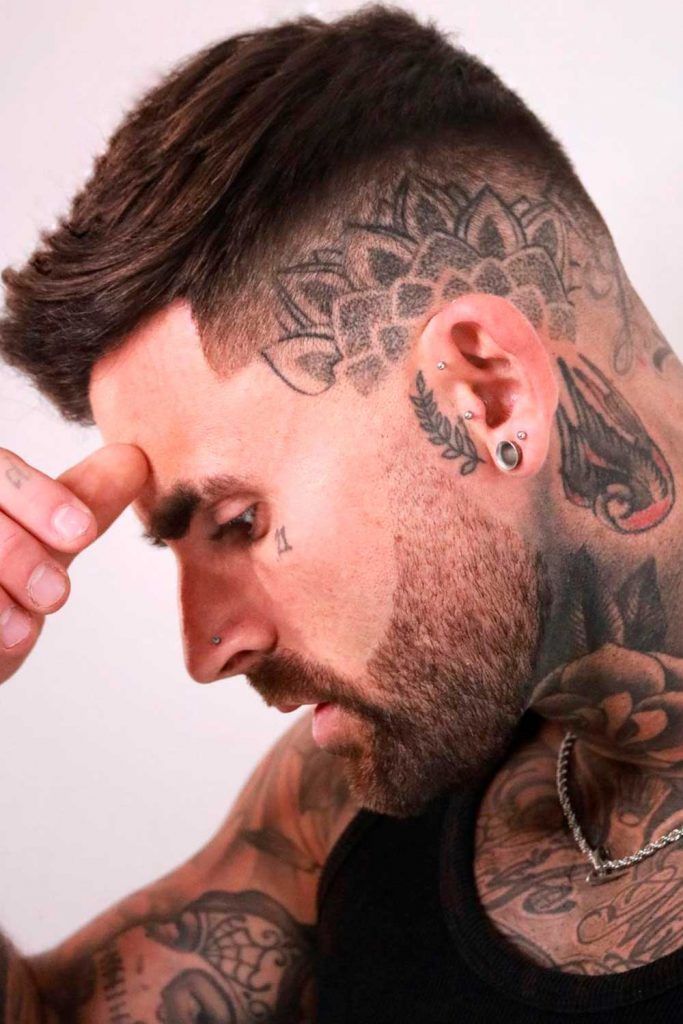 Source: hayden_cassidy via Instagram
If you are about to get a bold head tattoo, don't worry; Vikings prepared some ideas for your hair. You can shave the sides, creating a kind of pageboy haircut, where all hair is cut to the same length. It's easy and clean, isn't that awesome?
Crew Cut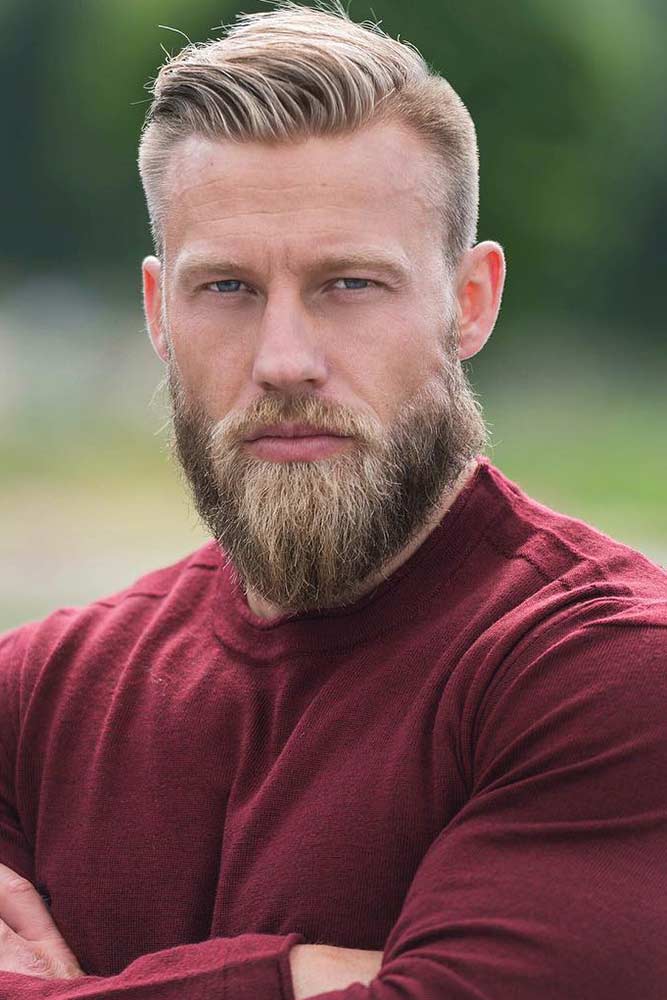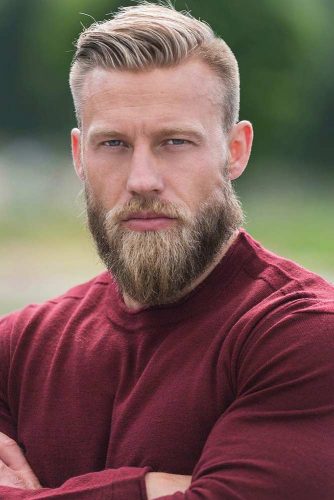 Source: stiking1 via Instagram
There were Vikings who didn't really like dealing with high maintenance. And, believe it or not, the good old crew cut used to be a Viking haircut. Have a closer look at it: doesn't it look battle-ready when a beard accompanies it?
Beard Braid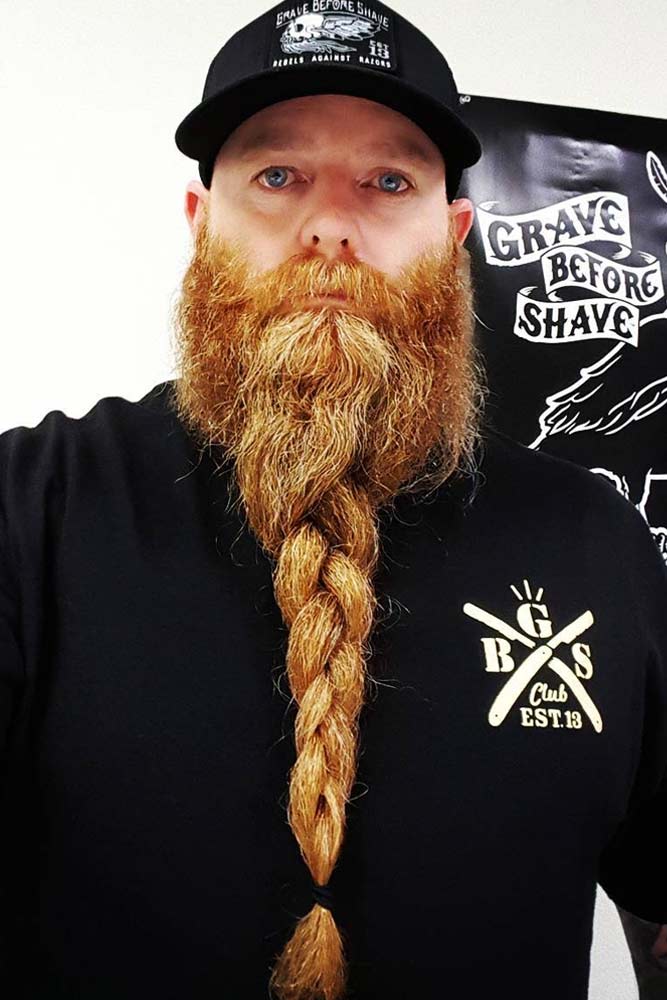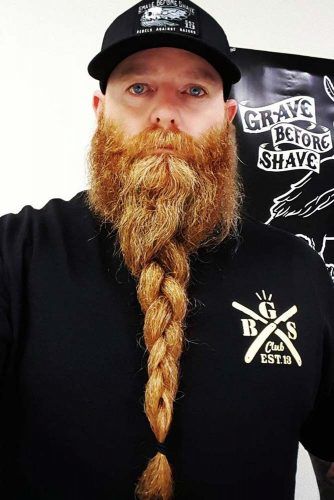 Source: gravebeforeshave via Instagram
Vikings did know how to play around with their beards. Yes, the braided beard is real. Of course, the historic warriors didn't wear it in a funny way like this, yet there were lots of Viking beard styles. If you want to copy Viking beard styles, one braid in the middle will be enough.
just got closer to the most daring and killing styles ever! Now you see that growing out a long mane has lots of benefits. All these viking hairstyles are super easy to create, just choose one that is up to your taste!
FAQ: Viking Hairstyles
How did Vikings wear their hair?
According to historic sources, the Vikings wore sleek, well-groomed beards and hair that was most likely tied into a knot on the crown of the head. The knot was often embellished with colorful tape braided into the hair. In addition, women in the Viking Age wore a hat or scarf around their heads.
Did Vikings have man buns?
Yes, that's the short answer. The haircuts and styles we see in "Vikings" (the historical fantasy drama television series) are historically accurate, although a little glamorized forms of conventional Nordic hairstyles.
What are Viking facial features?
Men and women's looks were more alike in the Viking Age than they are nowadays. The looks of the ladies were more virile than they are now, with perceptible brow ridges. The Viking man, on the other hand, had a more feminine look than modern men, with a smaller jaw and less notable brow ridges.