The Man Bun Is The Classic Trend of Now, Not For Nothing!
The man bun that used to be the calling card of stylish hipsters has become a brand new classic hairstyle that appeals to men from all over the world. While some gents still have doubts about this simple 'do, most men of different ages and images have made it a part of their styling routine. And the key to such a success lies in the power of its simplicity and in the way the style enhances a wearer's masculinity.
ADVERTISEMENT ‧ CONTINUE READING BELOW
For men who have always wanted to grow out a long mane or those who already rock long hair, we've prepared the iconic compilation of the hottest man bun styles. Besides the dose of inspiration, today you are going to see how to get and style the new men's trend. Your manbun-guide is waiting for you to make a step towards style sophistication!
What Is A Man Bun?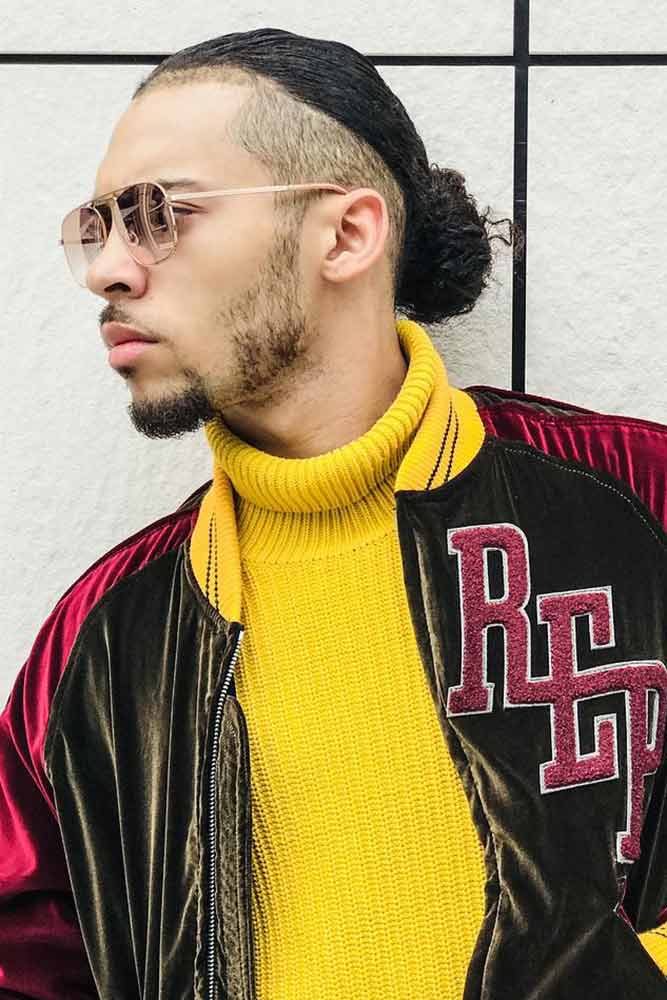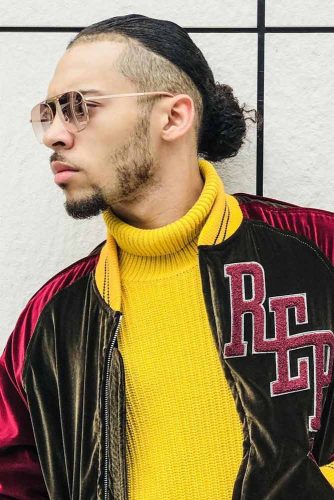 It's pretty easy to confuse the man bun with top knot hairstyle: these two styles both gather up your long hair. But unlike the knot that simply loops up, getting the first style requires gathering your hair and tying it on the back of your head so that it forms a round bun shape. Alongside with styling simplicity, this hairstyle offers great styling variability for men with long hair.
Source: rtizt via Instagram
ADVERTISEMENT ‧ CONTINUE READING BELOW
How To Get It?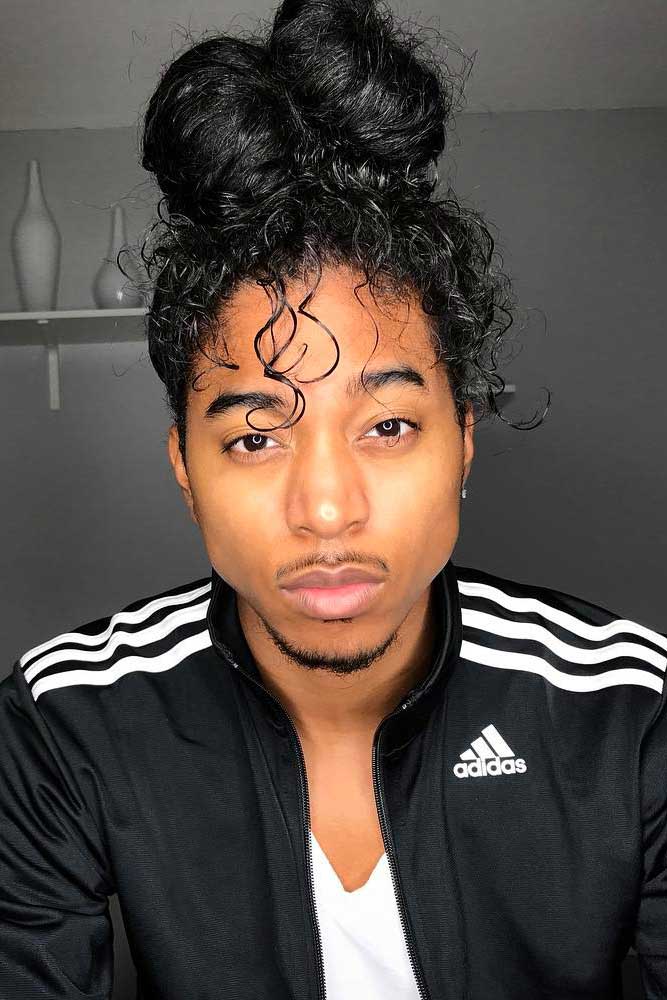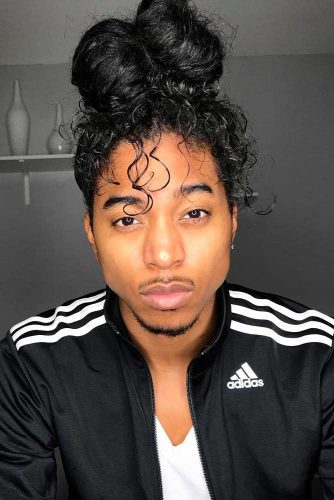 Since the style is easy to get, there's no need for how to man bun tutorials. Everything is pretty simple: no long mane, no man bun styles. For its longer version, you'll need to have hair that is 10 to 12 inches in length. As for the basic bun, anything that is more than 6 inches will do. A tip: while growing out your hair, you can go for a top knot until your length is ready for the bun.
Source: giofilipinohair via Instagram
ADVERTISEMENT ‧ CONTINUE READING BELOW
How To Tie A Man Bun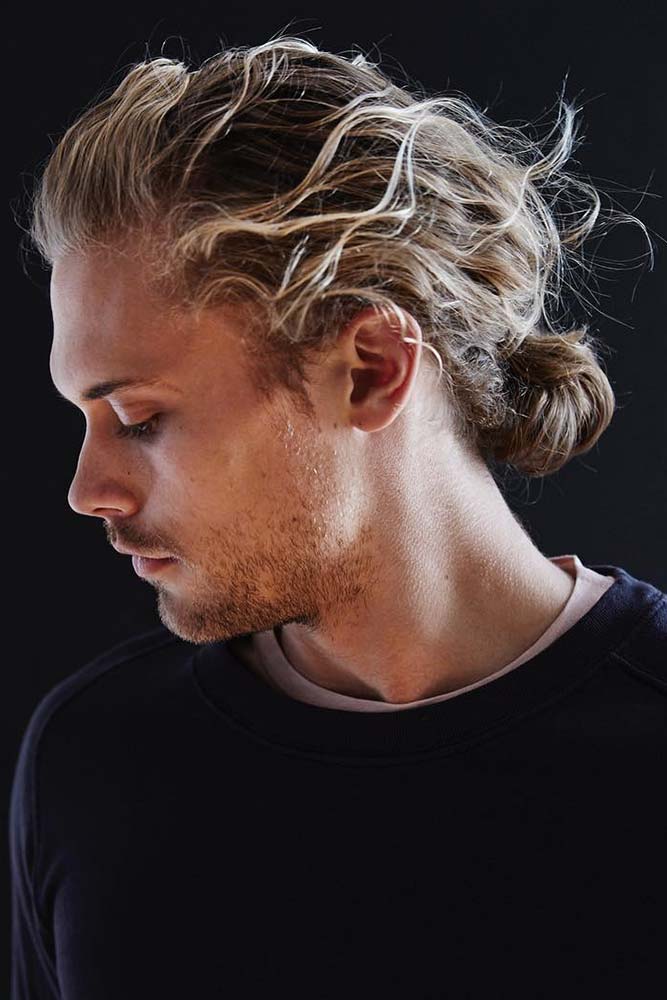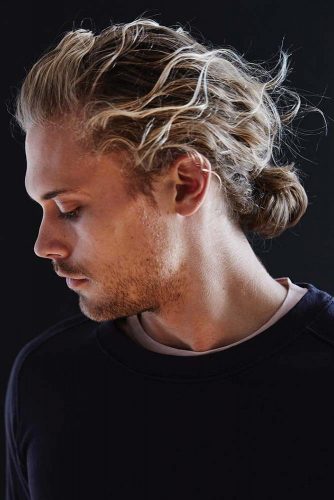 As we mentioned before, this style is super straightforward. Yet, there are some basics that all newbies and pros should take into account to make it look presentable. So, you should always keep in mind these tips on how to tie a man bun!
Decide where you want the bun to sit and how high you want it to set before doing the parting.
To avoid sticking out hairs, brush your hair thoroughly, holding it with one hand and grabbing a tie with the other.
To tie the bun, pass a hair tie through your mane twice so that it's secure.
For convenient styling, make sure that you hold it close to the roots.
Source: christophermason via Instagram
ADVERTISEMENT ‧ CONTINUE READING BELOW
How To Maintain A Man Bun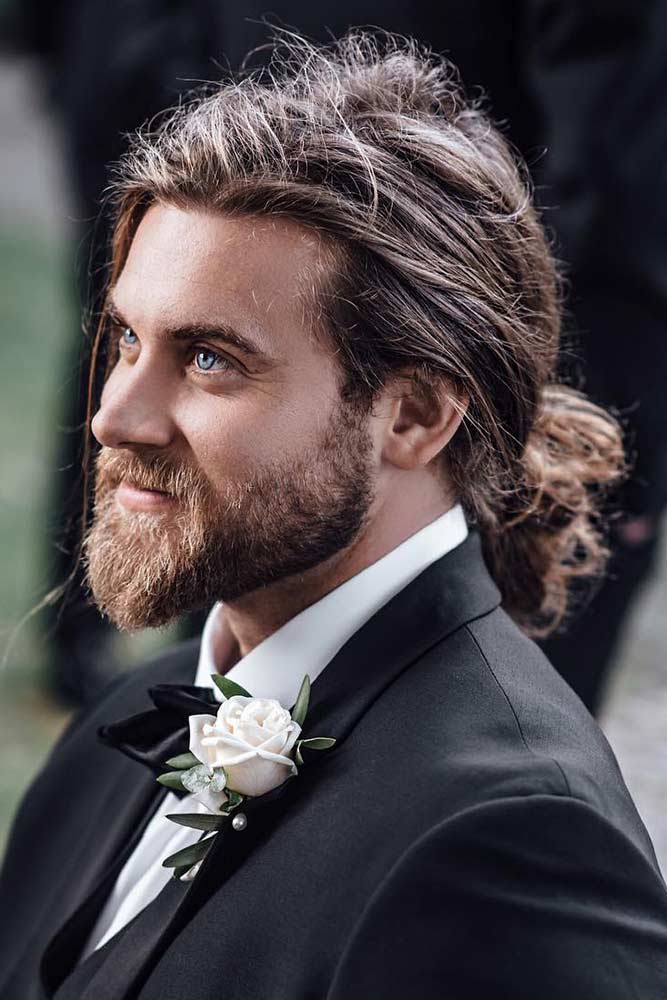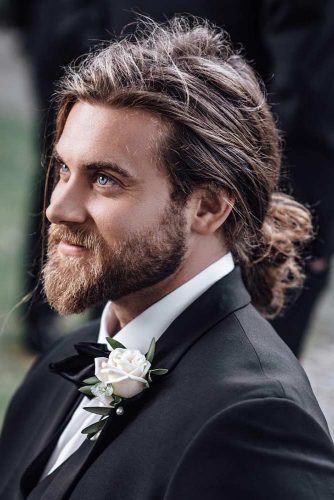 At some point, you will realize that not everything about this style is so effortless. Maintenance is the crucial step of having man buns and keeping them well-groomed and decent. Here come some more useful tips; this time they're meant to help you keep up with the bun.
The longer your hair is, the quicker it gets greasy. That means you need to wash it regularly to keep it healthy. The best man bun hairstyles can't do without good hair care.
Those who have a dry scalp can alter their regular shampoos with dry ones, using them twice a week. It's needed to keep the balance of natural oils and shine of your hair.
Men with oily scalps should avoid over shampooing and always use softening conditioners.
To stay away from losing your hair, don't tie the bun very tightly.
Source: brockohurn via Instagram
ADVERTISEMENT ‧ CONTINUE READING BELOW
Creative Man Bun Hairstyles
Finally, it's time to meet the diversity of man bun face to face. This style nicely goes with the everyone's favorite undercut and looks ravishing when it's paired with facial hair. In simple words, the bun can be different: as different as you please.
Twisty Top Bun
Elegant Low Bun
Messy Man Bun
Undercut Man Bun
Space Buns
Half Up Man Bun Hairstyle
Men's Braids + Bun
Dreaded Man Bun
Afro Hair Bun
Sleek And High Knot
Stylish Blonde Bun
Tight & Clean Bro Knot
Small Bun With Cornrows
Curly Half Up
Bun With Shaved Lines
Bun Style For Special Occasion
Messy Bun With Long Beard
Half-Up Bun For Wavy Long Hair
Messy Bun With Side Styling Front Locks
Bun With Single Braid
Bun For Cap
Messy High Bun
Curly Bun With Shaved Design
Bun With Free Locks
Wavy Half-Up
Faux Locks Into Bun
Cornrows Into Bun
Messy Man Bun With Cap
Braided Kanekalon Hair Into Bun
High Bun With Undercut
Now that you know how to wear, style, and rock the popular man bun, what are you waiting for? Whether you have long hair or plan to grow it out, this modern hairstyle is worth giving a try right now.
ADVERTISEMENT ‧ CONTINUE READING BELOW