Discover The Iconic Black Men Haircuts For All Hair Lengths
The variety of black men haircuts wasn't really impressive a decade ago. But now, its diversity seems to take over the world, thanks to modern trendsetters, musicians, and fashion influencers.
Most haircuts for black men feature a fade, involving cleanly tapered sides and longer hair on the top. Alongside with going for the common idea, men can customize their cuts in the way they desire, making their coarse hair fit in the individual style and image.
Today you are going to discover the latest long, medium and short haircuts black men love to pull off these days. Whether you prefer to keep it textured and significant or you are more into clean and tight styles, our collection will satisfy your inner mod.
Short Haircuts For Black Men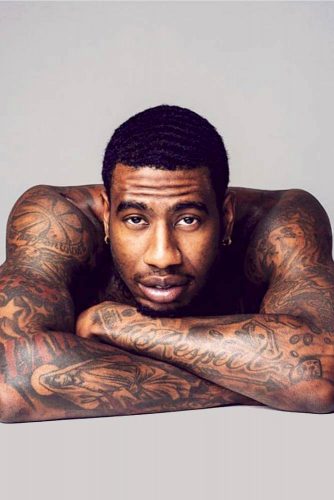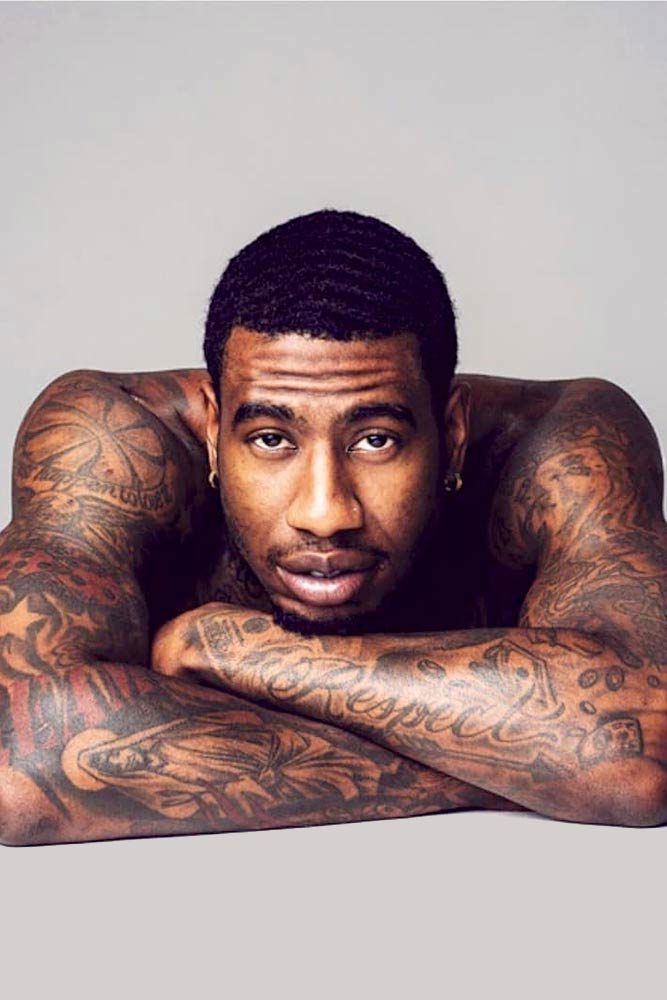 Source: imanshumpert via Instagram
Of course, we'd like to start with classics. If you're one of those guys who fight with curly, unruly hair every morning, you know why short haircuts for black men are considered as classic variants. The texture of afro hair men find to be almost impossible to style is the reason. Yet, out short cuts are not just about making you comfy with your hair; they're all about modernity!
The Buzz Cut With Surgical Line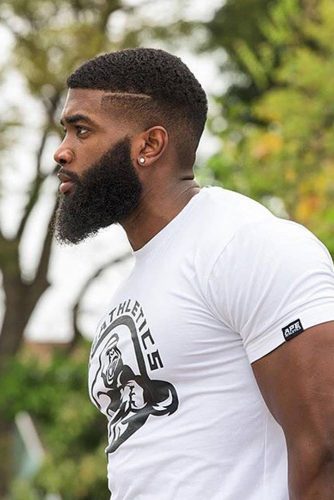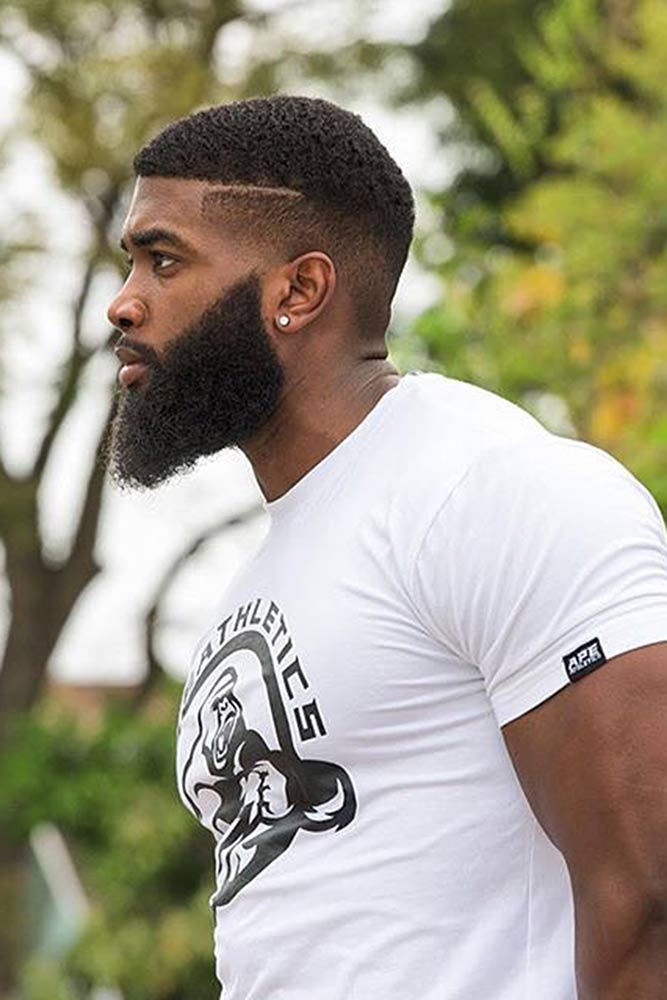 Source: alphablackness via Instagram
The first short haircut men look nice with is the good-old buzz cut. It just so happens that black men look awesome with short hair, and this classy idea isn't an exception. Just like many black men haircuts, this option features a mid fade, covered with smoothly textured, straight cropped top that is accentuated with a shaved line.
High Fade With Wavy Top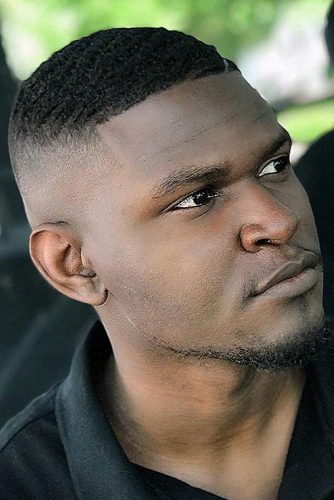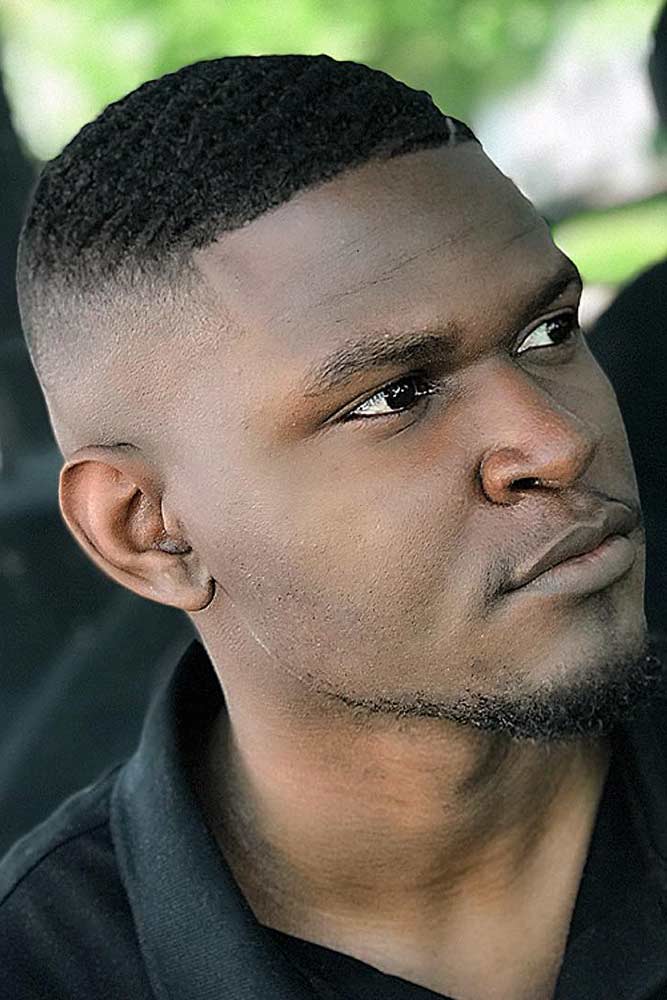 Source: shecutsbarberstudio via Instagram
Black male hairstyles that involve the contrast of thickness and texture are the probably the top afro hairstyles for today. This time, the short top preserves the natural texture of afro hair, gradually fading into bald sides. As for the design, the shaved zig zag is a nice way to add individuality.
Undercut With Pink Curls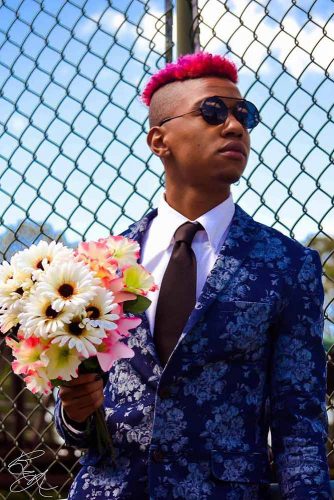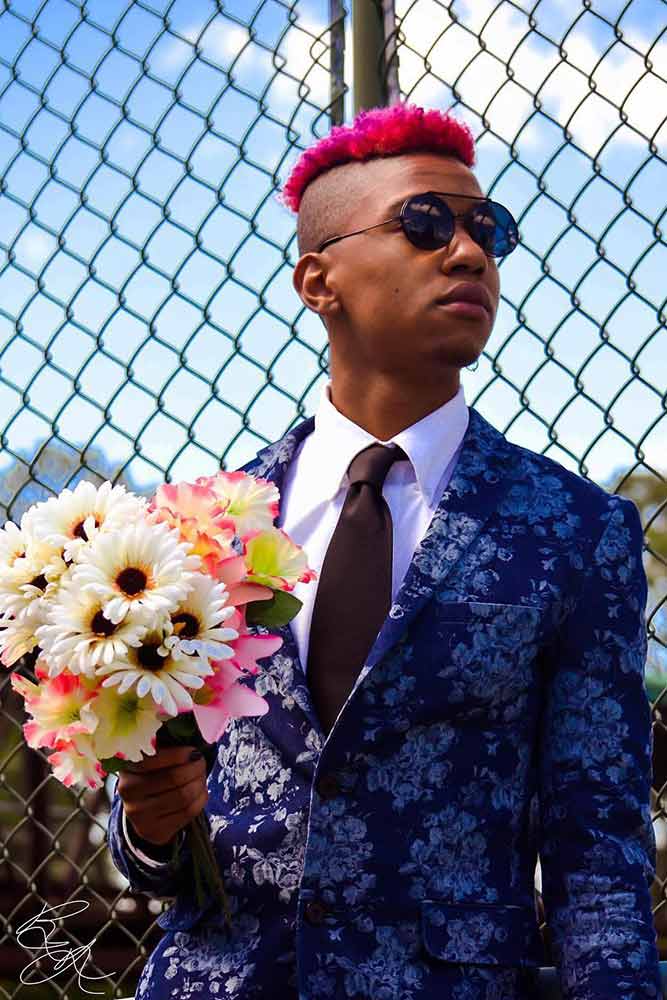 Source: bjaiavenue via Instagram
The undercut with a pink curly top is designed to cross the line of the popular "high and tight" ideas. Truly significant black short hairstyles are achieved with the exceptional sense of style and boldness, so here we are, showing the undercut in the new light: the sides are simply shaved, and the top pops.
Simple High Fade Top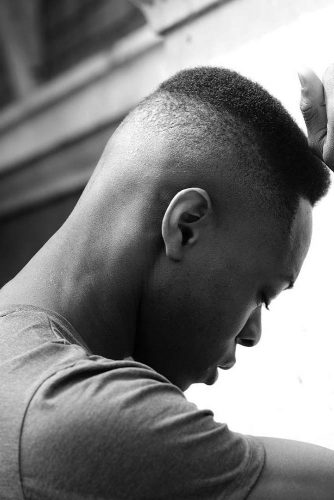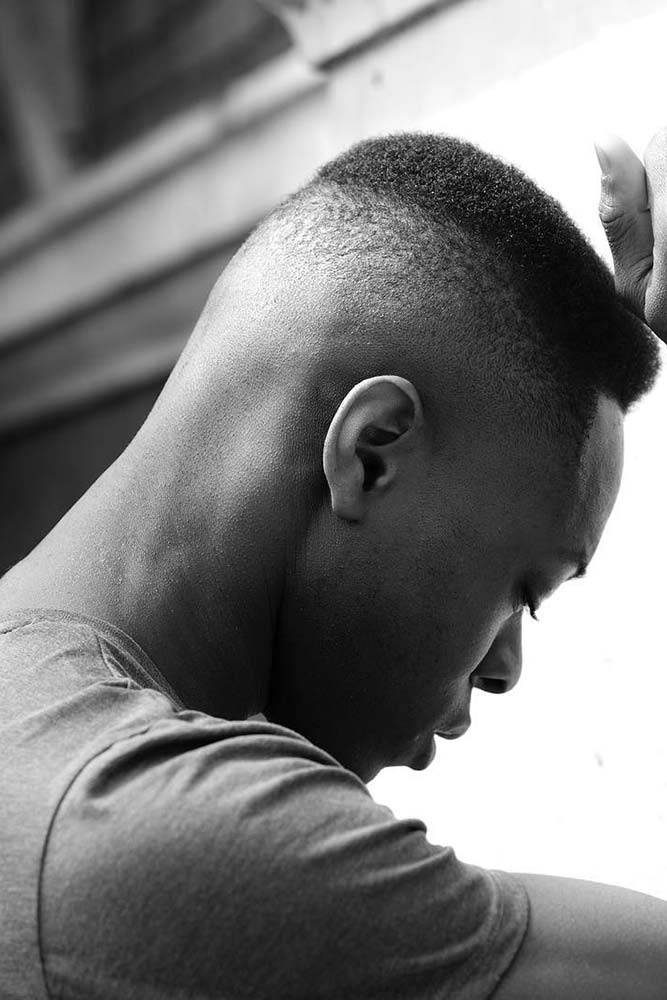 Source: londonschoolofbarbering via Instagram
Keeping black haircuts minimalistic is another way to master style sophistication. For example, if you spice up a simple marine haircut that keeps a wearer super comfy with his curls while showing off his natural texture, you'll get a straightforward and refined variation of trendy American haircuts.
Taper Fade With Textured Top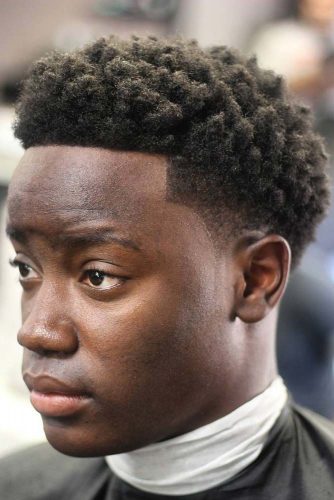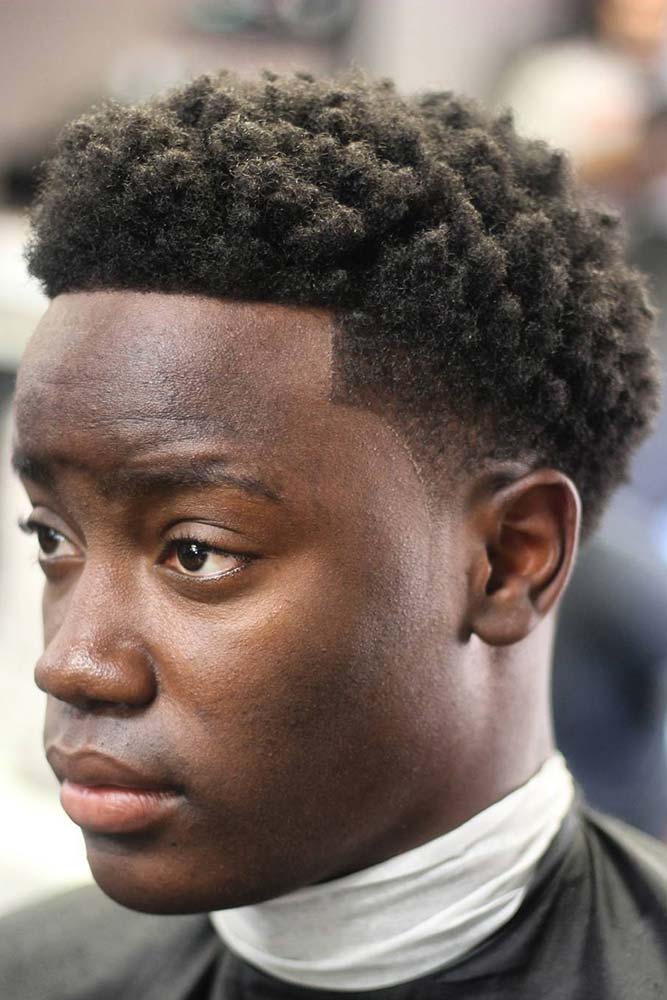 Source: clippercrewbarbershop via Instagram
Instead of going for a fade haircut black men wear every single day, you can try something more interesting and thick for your casual look. Since lots of black short haircuts are all about neatness, why don't you make your awesome textured mane show up at its best and let a soft taper haircut set the balance?
Structured Shape-Up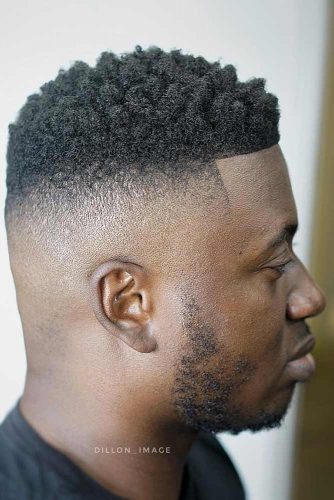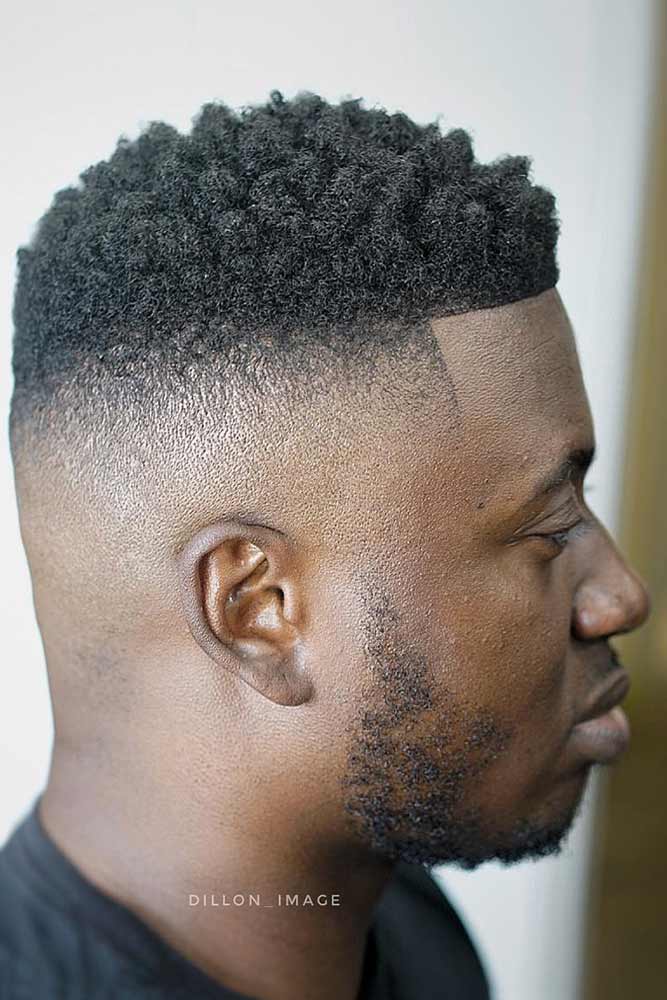 Source: dillon_image via Instagram
Men who are not into dramatic haircuts with defined accents can try out a short military haircut and finish it with a gentle taper on the sides and back. Make sure that your barber will do the precise shape-up because that's the thing that makes black men haircuts so neat and polished.
Sponge Twist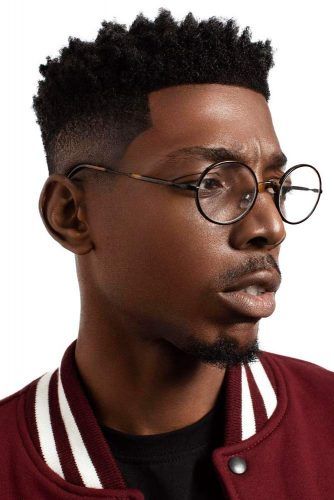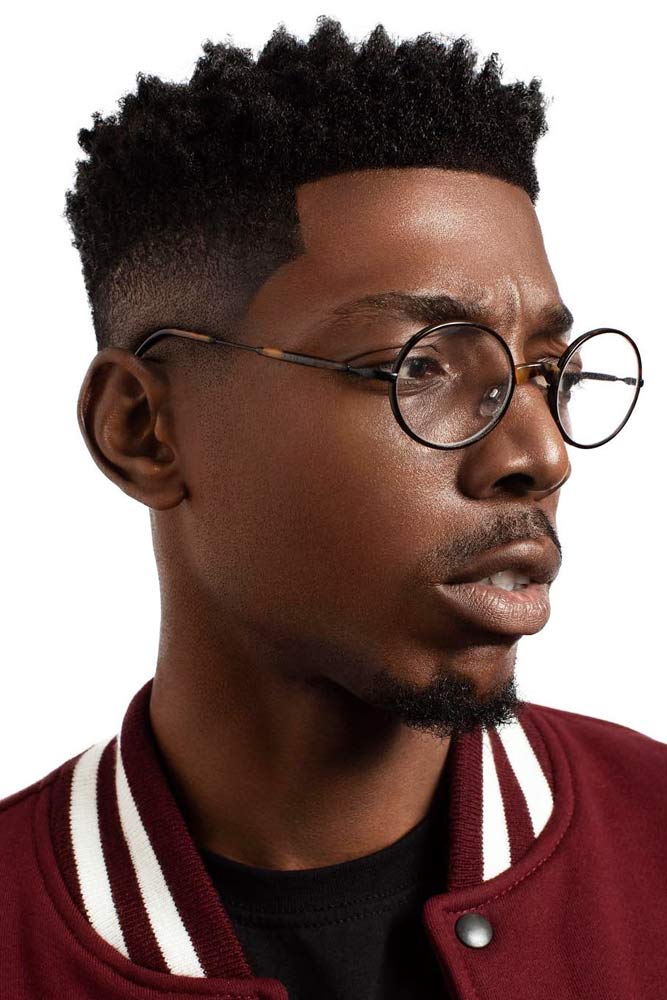 Source: dexterdapper via Instagram
Twisted hair looks extremely chic and sophisticated. That's because the sponge-like textured top is finished with a clean, enhancing fade. Anything from zero to high fade will look awesome, just make sure that the look suits your face shape.
Short Flat Top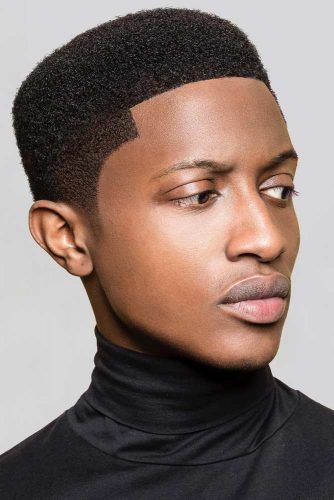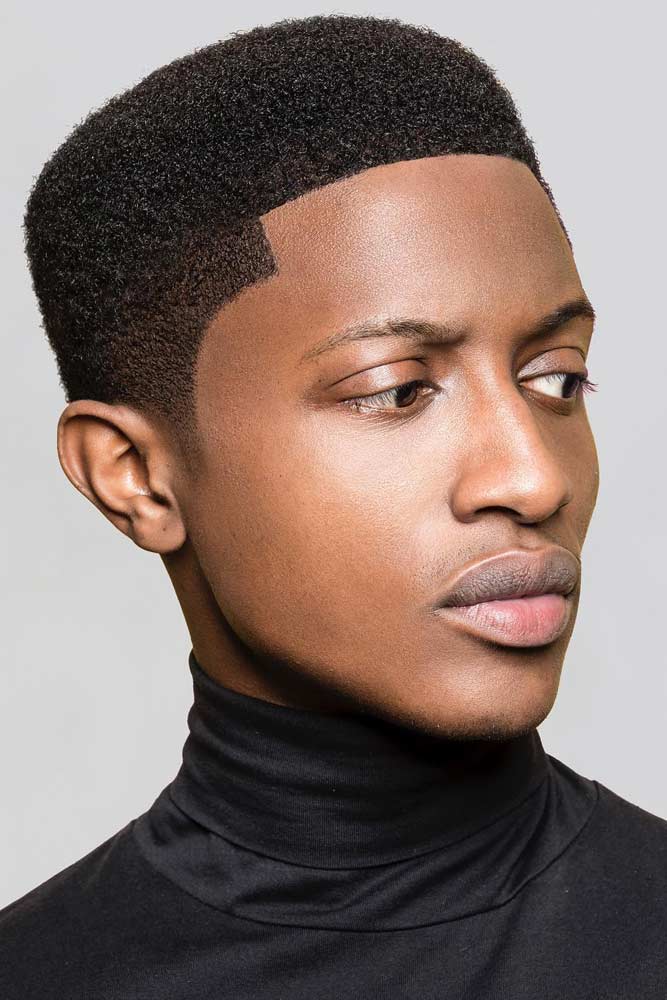 Source: kevinluchmun via Instagram
The classic idea of flat top haircut brings a lot of restless 90's vibes. But who says that it can't be modernized? This short flat top with a neat temple fade is another proof for the versatility of black men haircuts.
Medium Length Haircuts For Black Men
Curly Bowl Cut
The Angular Flat Top
High Flat Top
Frohawk Fade
Blonde Frohawk
Short Sides + Dreads On Top
Curls Over Undercut
Long Black Men Haircuts
Medium Dreads
Red Braids
Textured Cut
Afro Style
Man Bun With Undercut
Long Dreads With Bald Fade
Now that you are familiar with the latest black men haircuts, you know how to tame your curly mane, whip it into a decent shape, and look unique, after all. Choose the length based on your lifestyle and call your barber: it's time to freshen up your natural hair!
Main photo by Douuglasluis