Side Braid Half-Up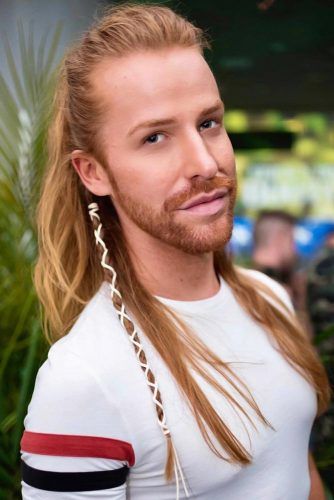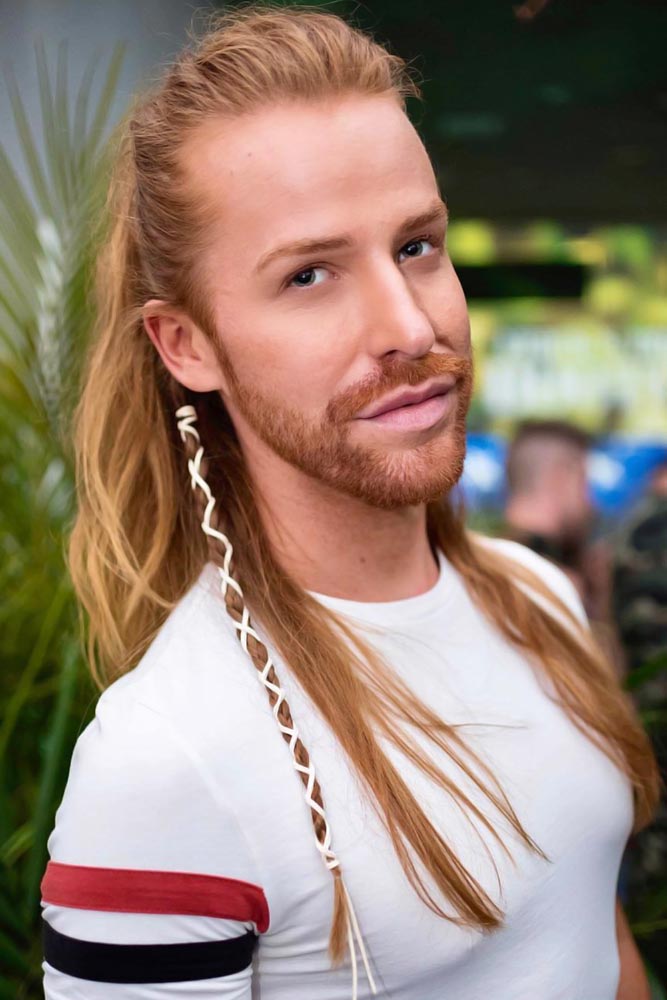 Another easy but staggering hairstyle inspired by Native American culture. A classic half-up, where the lower layer of hair falls on the chest partly and finishes with a thin side braid is enough to add some difference to common men's hairstyles.
Source: matthewmane via Instagram
Box Braids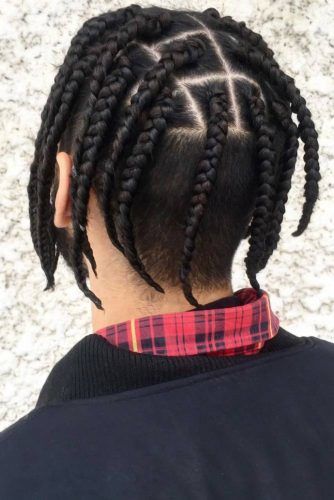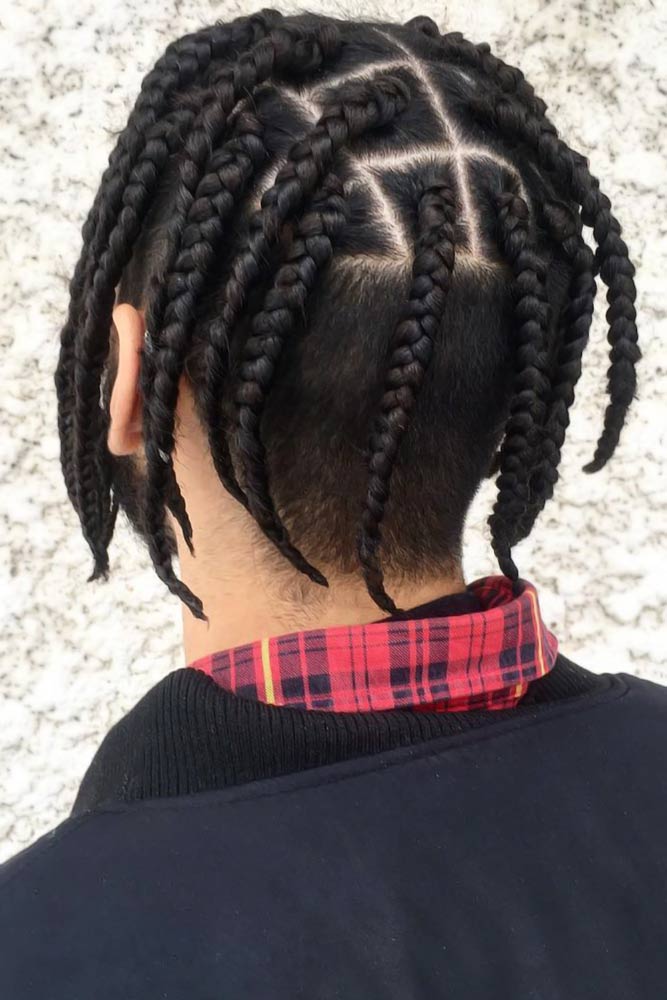 Here come the overwhelming box braids men with natural hair will never stop rocking. Their distinct feature is the boxy structure created by square hair sections that turn to braid. As for the visual side, every idea has an unrepeatable appearance.
Source: braid_slayy via Instagram
Braids With Hair Rings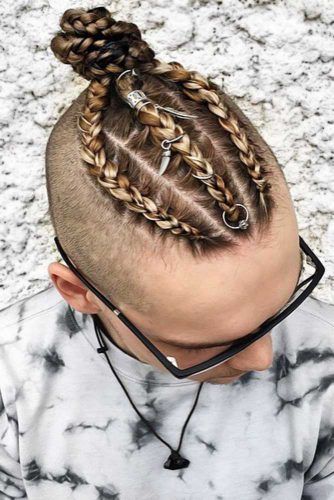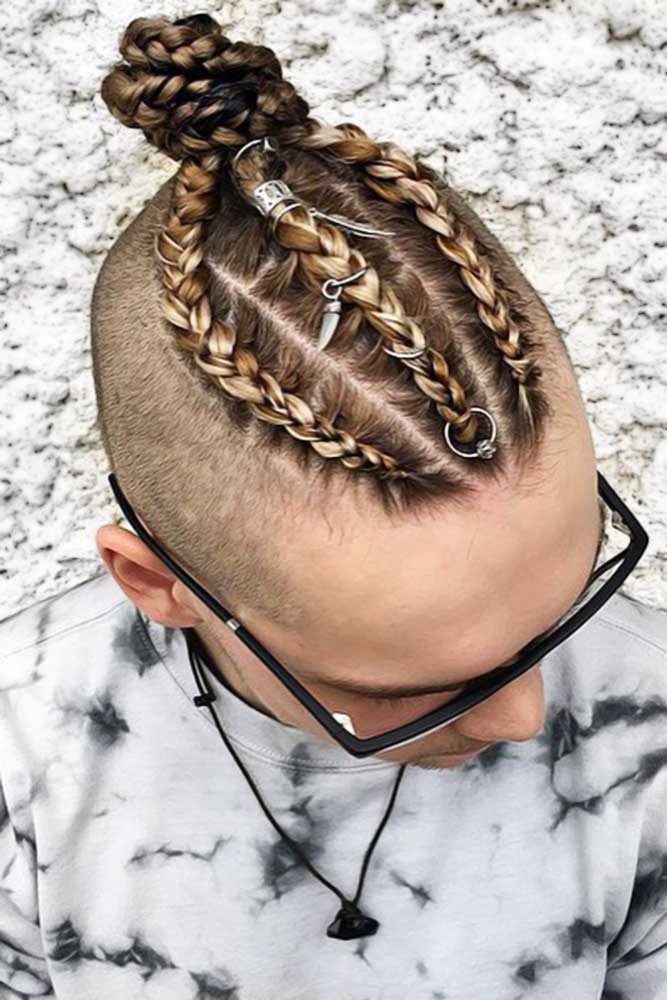 First, you get a disconnected undercut with super clean, shaved sides. Then, you braid that crazy top. In the end, you turn the top into a knot. The icing on the cake? Finish the style with some hair rings which have become extremely popular with those sporting braids hairstyles for men.
Source: braid_slayy via Instagram