Braided Man Bun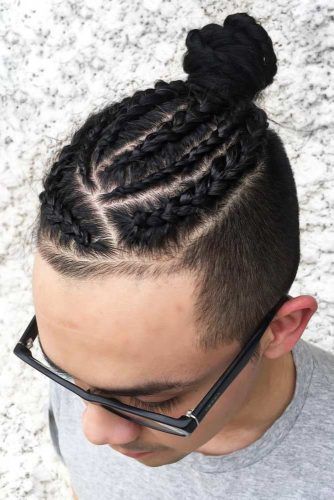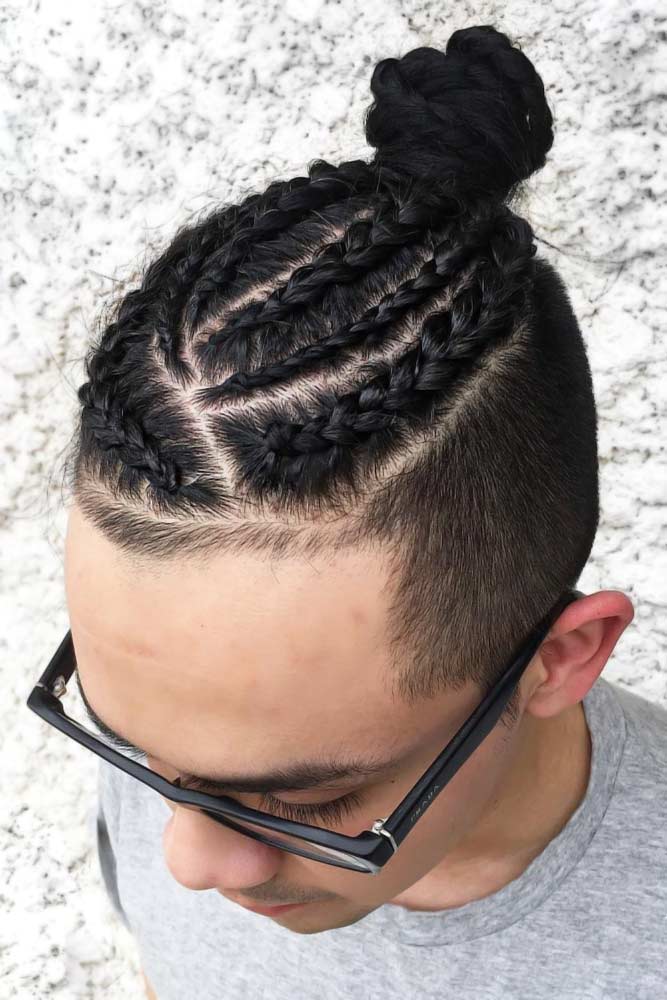 Finally, the good old man bun from a new perspective. Buzzed sides give a sense of neatness to the whole look while the creatively braided top reveals the full versatility of the latest hairstyle for men.
Source: braid_slayy via Instagram
Undercut + Purple Cornrows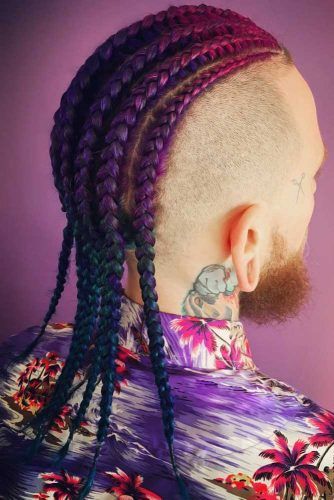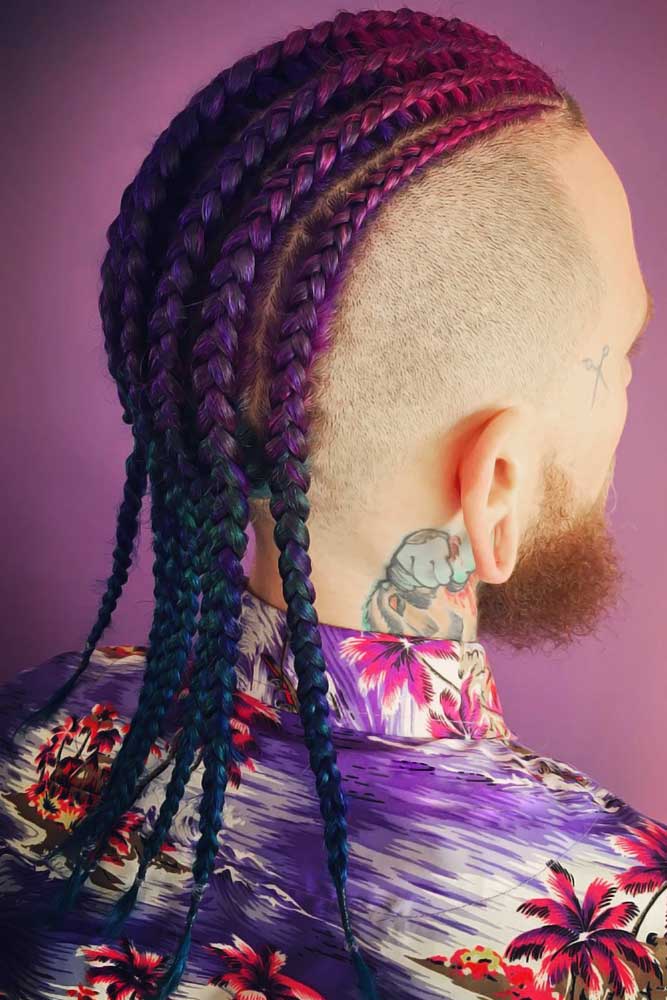 Your barber wasn't joking when he told you how far you could go if you got yourself an undercut. In fact, it's a canvas for your style experiments: once you get bored with the long-top-short-sides look, you can transform it into something bigger. Let the top grow, get rid of those sides, and go bright with your cornrows. Besides, don't forget to show the result to natural-haired kings claiming braids for white men can't look good.
Source: game_of_braids via Instagram
Double Dutch Braids Into Pony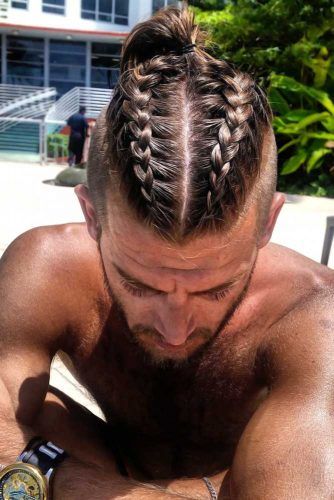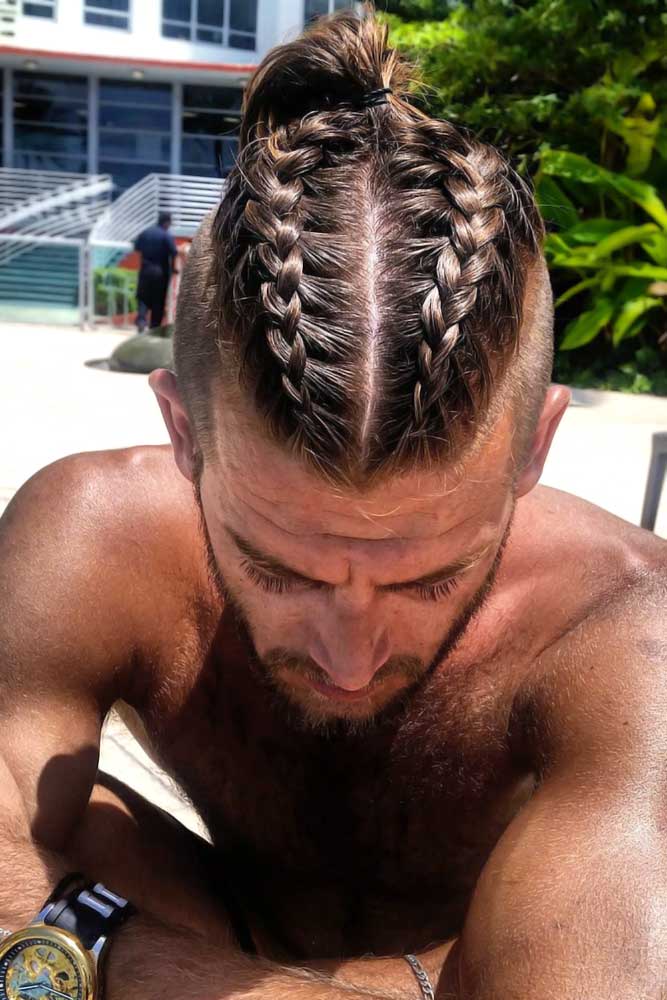 Getting braids for men with short hair may be quite a tricky task unless you are familiar with flexible braiding techniques. Dutch braids can adapt to most hair lengths. Of course, they won't come out right on a crew cut, but a slightly elongated undercut would be enough to start with.
Source: proflyboarder via Instagram