Feed-In Braids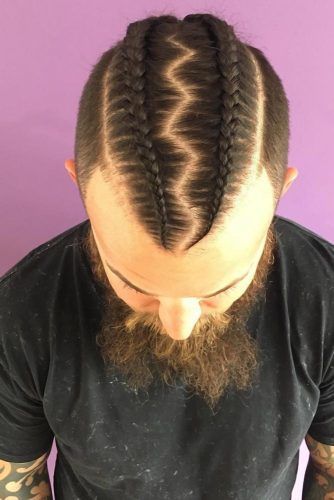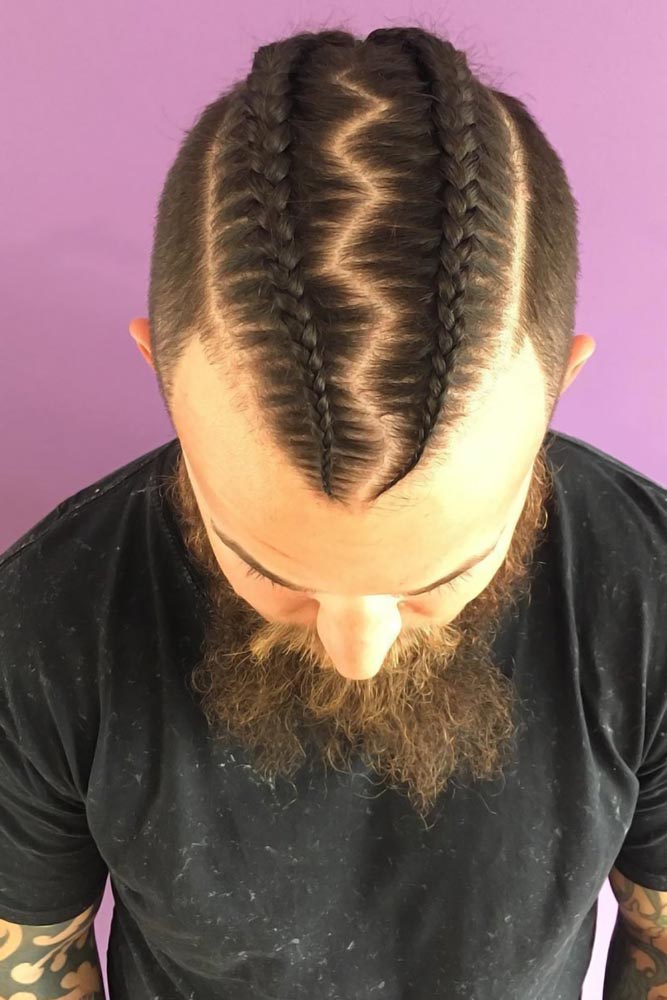 Have you heard about feed-in hair braids for men? They are graduated braids that get wider as they move to the back of the head. Such a structure gives a well-shaped and well-balanced appearance to the whole look, so you won't go wrong choosing this technique.
Source: game_of_braids via Instagram
Mohawk With Dutch Braid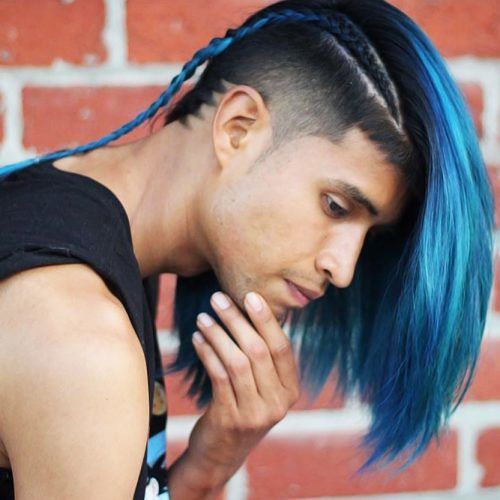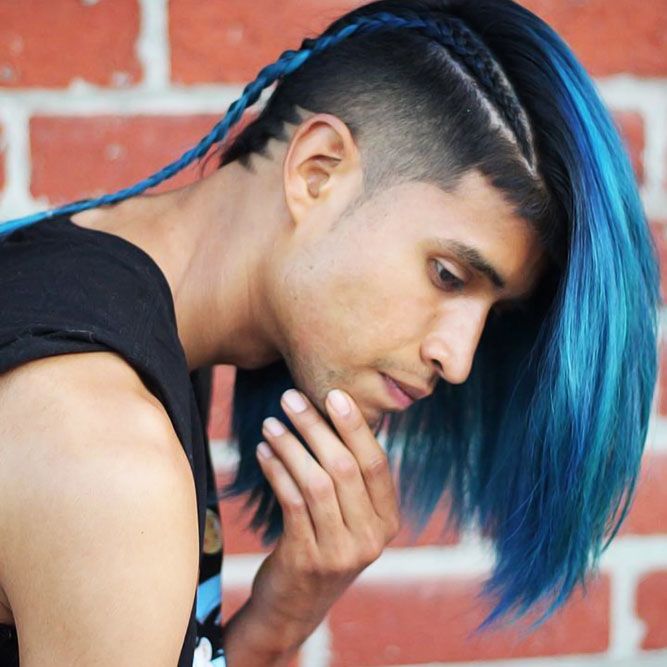 There's no a hairstyle braids for men can spoil. On the contrary, they can give tons of definition and individuality to any style. Remember the overwhelming Mohawk? Here's a totally different take at the common image of the punky cut. Bright color, faded sides, and an exclamation point made by braid – that's how one of a kind hairstyles look like.
Source: shrunknheads via Instagram
Faux Hawk + Side Cornrow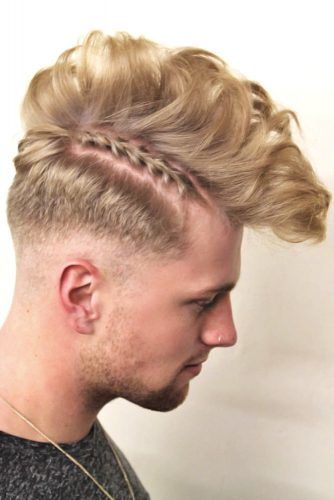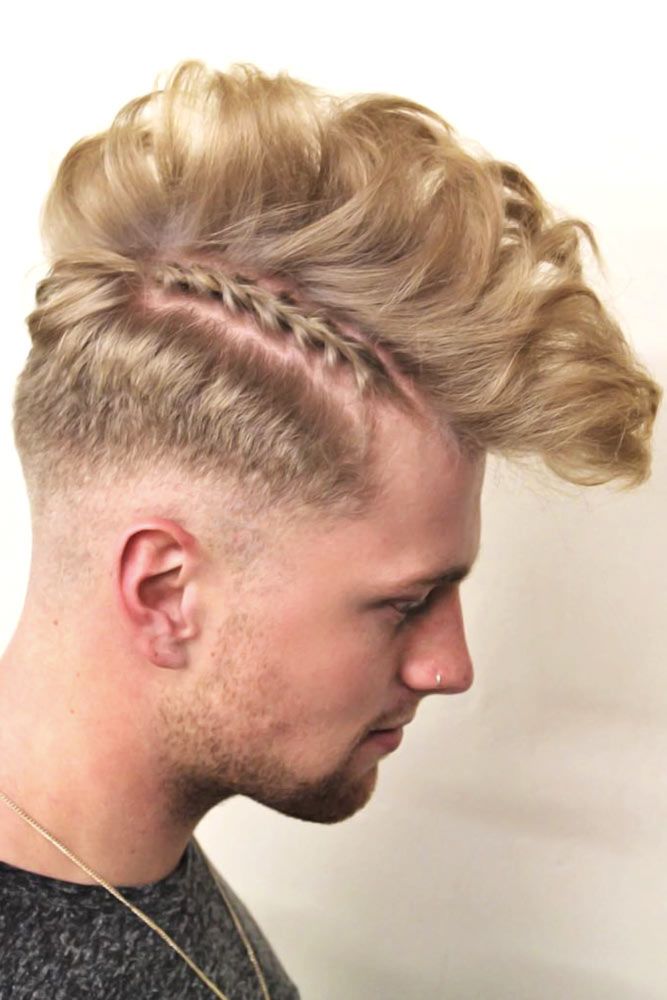 Cornrows on fine wavy hair? Possible! Obviously, you can't braid your whole mane as the texture won't even hold the shape of braids. But, it doesn't mean you can't add a hint of a braided trend to your swanky hairstyle. Getting a cornrow along the hairline will be a classy finish for a faux hawk, no doubts.
Source: barbersofbt45 via Instagram