Long French Braid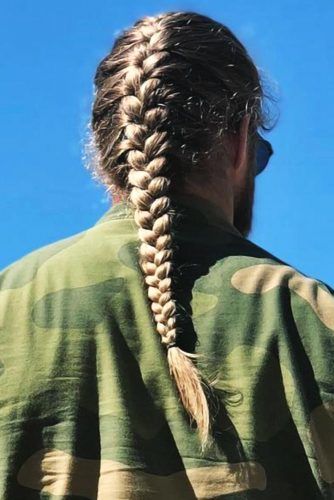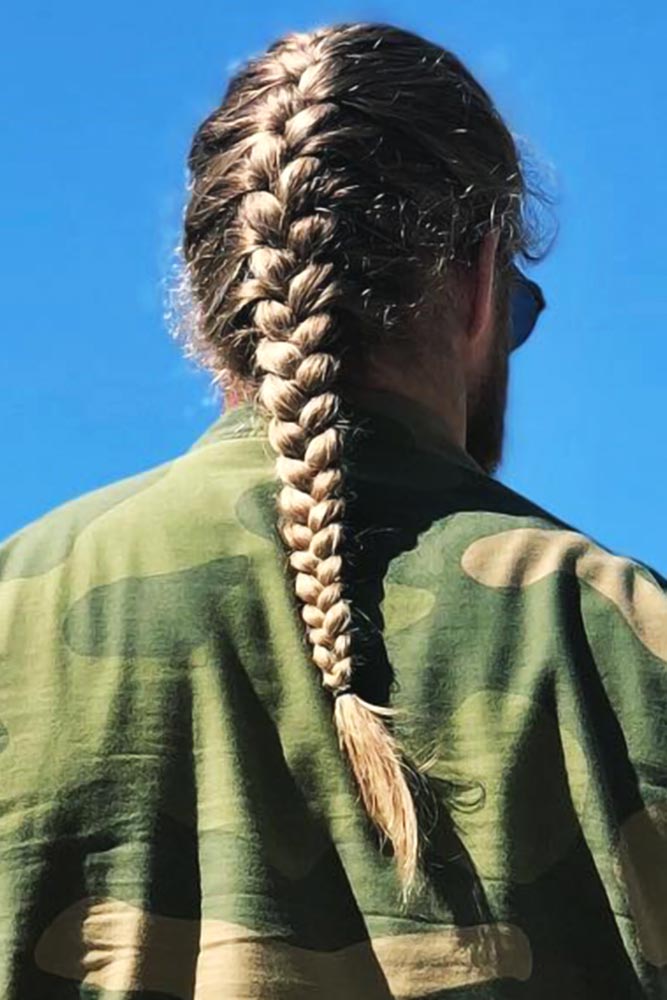 Classic in its purest. If you're one of those guys who prefer effortlessness and simplicity to commitment and smartness, then a long French braid is what you should add to your favorites.
Source: lasselom via Instagram
Fade Cut & Braids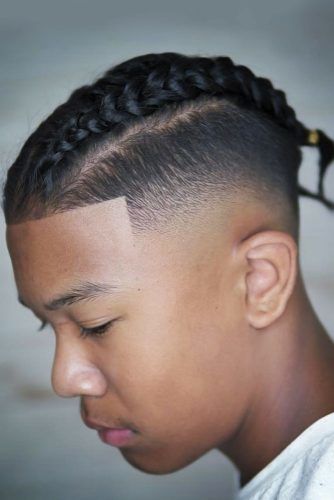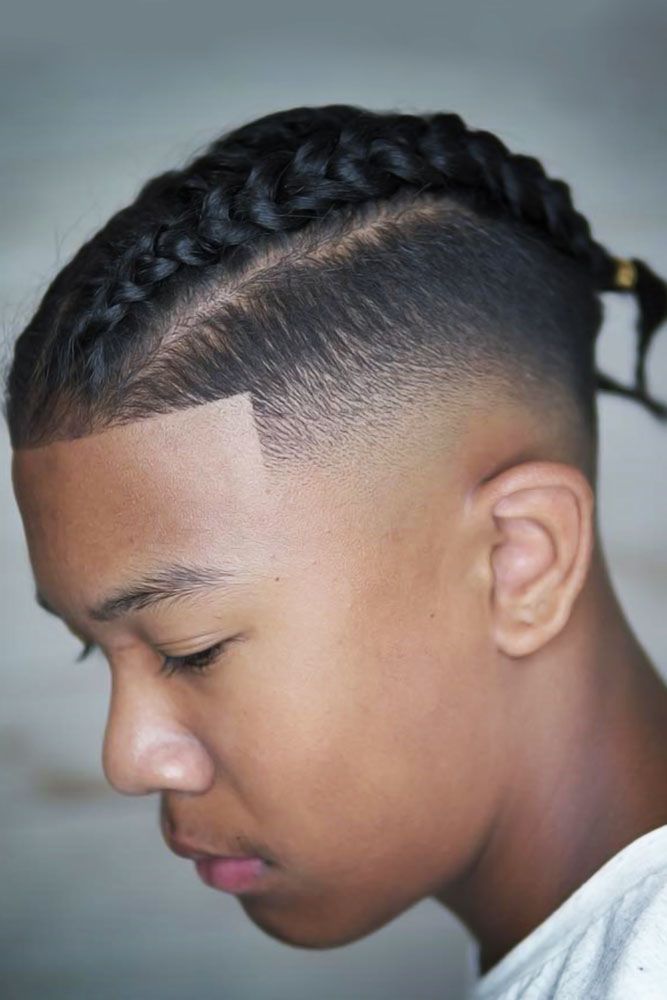 Black braided hairstyles, whether they're cornrows, feed-in or box braids for men, look their best when paired with a cleanly graduated fade. The choice depends on the look you'd like to achieve: a sharp finish, for example, requires a high fade.
Source: nickthebarber via Instagram
Braids + Top Knot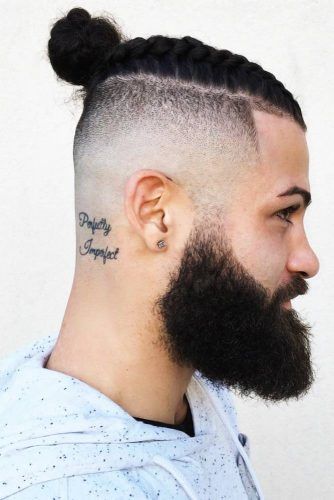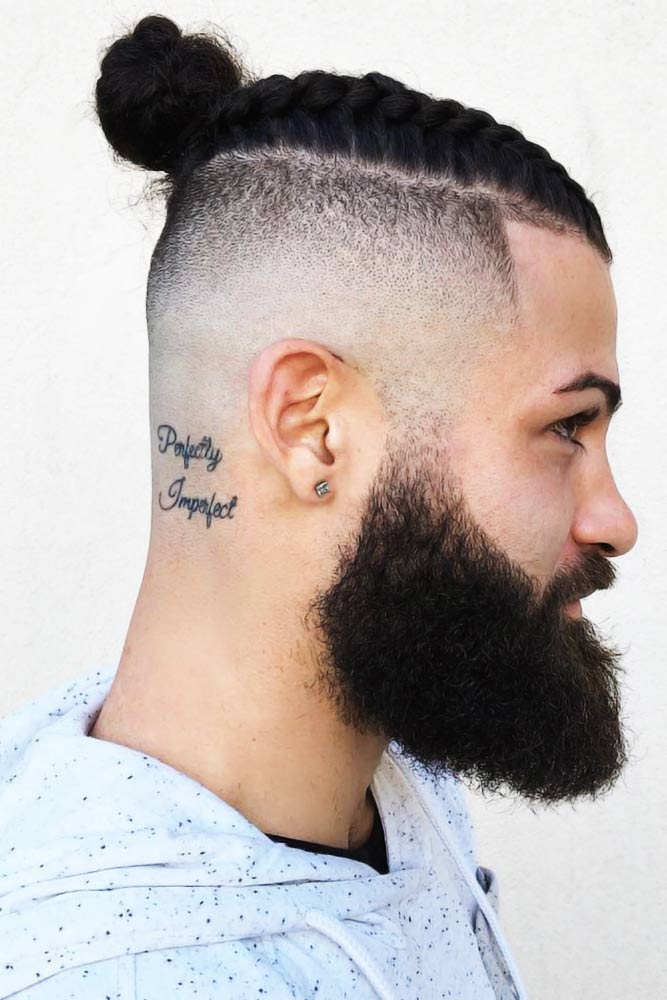 Are you into contrasts? Well, you don't need to get your mane colored to achieve an edgy contrastive look. As a matter of fact, you can get it with the help of a trimmer. Keep the sides as clean as possible, braid the top and twist it into a knot, and let your beard do the talking.
Source: lena_piccininni via Instagram
Braids have always had a special meaning in the hair styling history. And today their significance has reached its highest. Now, men can express their personalities and look different by wearing braids, experimenting with their looks and styles. The ideas you've seen today are becoming even more popular each day, so starting by copying one of them would be a win.