Brunette hair tends to get overlooked, but it is really quite stunning. There are so many gorgeous rich and lush shades of brunette! From chestnut to honey brown to chocolate, the possibilities are unlimited!
Your task it to choose a hair color that will compliment your gorgeous facial features. So, take into account the color of your eyes and eyebrows, and your shade of brunette will enhance your beauty.
Also, when choosing a brunette hair color, you need to keep in mind your skin tone. Here are some tips on how to properly go about choosing the best brunette shade for you.
From Blonde To Brunette!
If you want to go from a blonde to a brunette shade, you should avoid simply dying your hair. It is especially true if you are not a natural blond and have removed all the natural red and golden brown tones from your hair. If you just dye over the blonde, it will look dull or even turn into a funky shade of green. You should see a stylist to properly replace those natural brown hues before applying the brown hair dye.
From Dark Brown Hair To Light Brown
If you wish to dye your dark brown hair a softer shade of brunette hair, it is better to leave it in the hands of a professional. Or if you are going for a cooler shade of brown, you may need an overlaying shade to help balance out the color without making it look washed out and dull. Or you might opt for light highlights or babylights on your darker roots for a luminous effect that will be sure to stop a crowd.
Honey Brown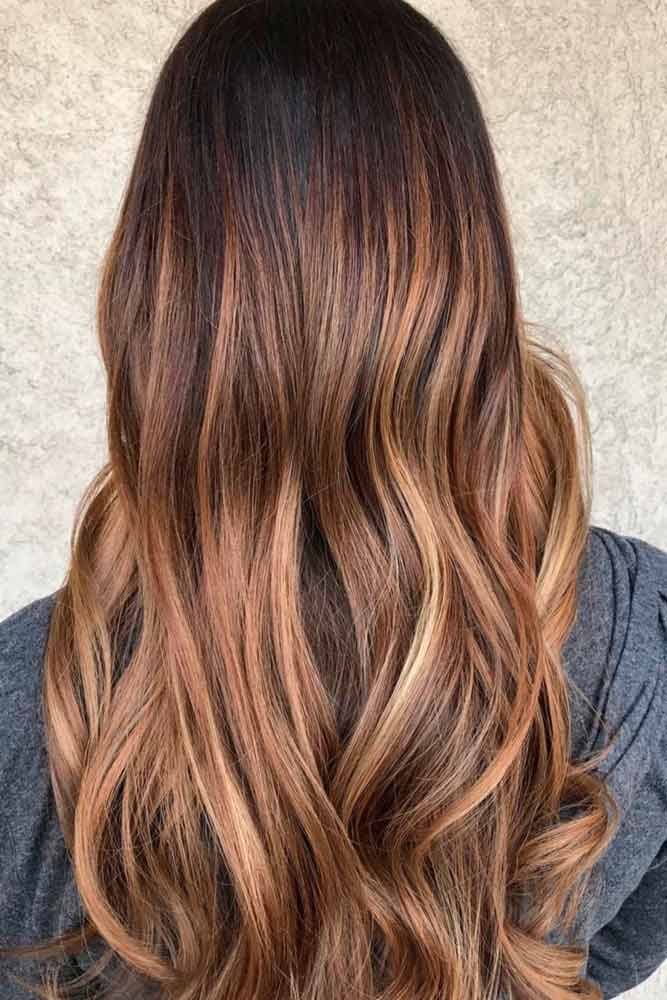 Credit photo: instagram.com/hairbyemmabrumby
With its warm hue that is an ideal combo of dark blonde and light brown, honey brown is perfect for those with light eyes and a fair complexion.
Dark Chocolate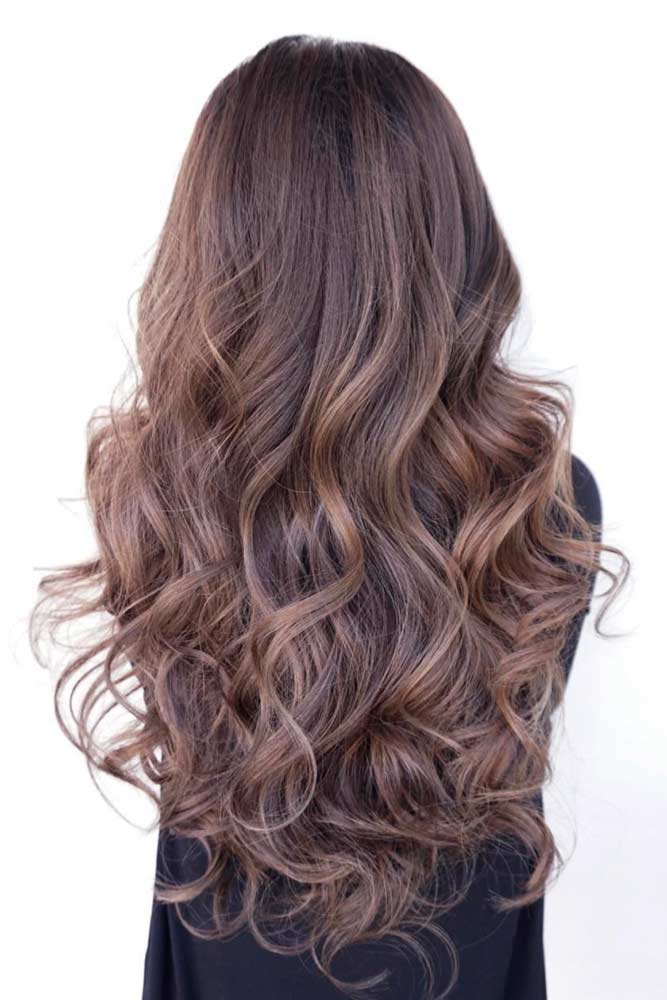 Credit photo: instagram.com/hairbyemmabrumby
This dark brown hue is best for those with brown eyes and olive skin tones. Its deep dark color is quite stylish and sophisticated.
Cappuccino Brown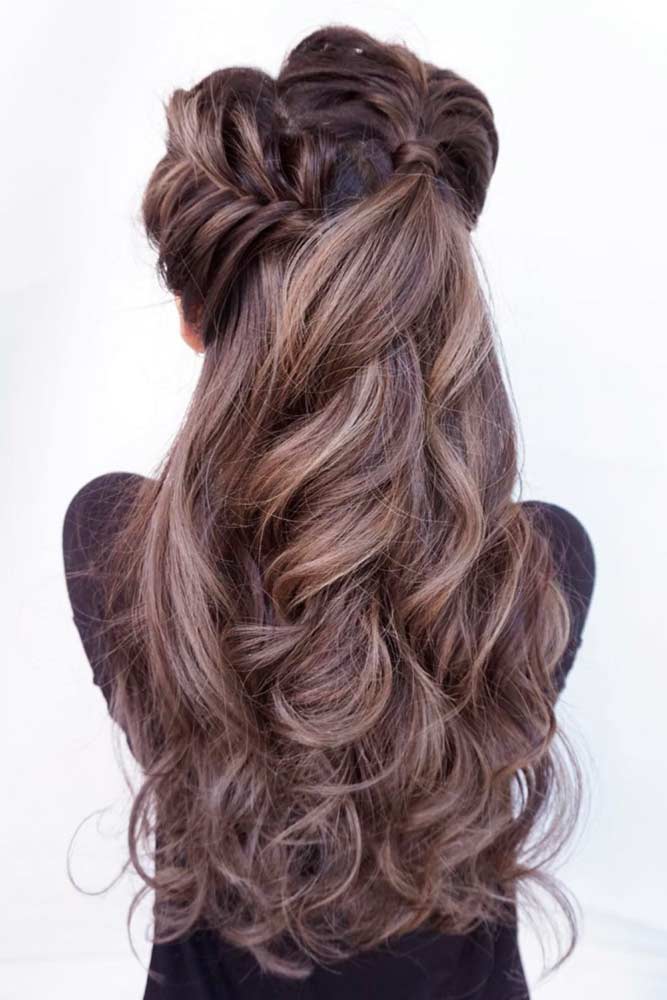 Credit photo: instagram.com/hairbyemmabrumby
This golden brown pays homage to its name: a rich coffee with pale cream tones. It is especially flattering on those with brown or green eyes but can work for almost every complexion.
Mahogany Brown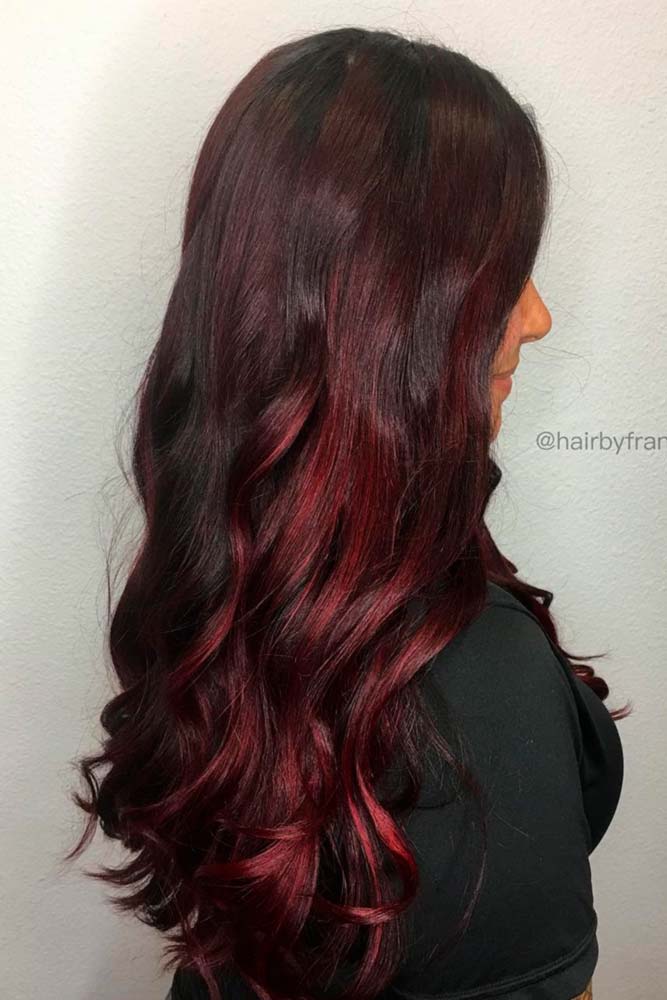 Credit photo: instagram.com/hairbyfranco
This deep brownish-red is perfect for those with beige skin tones and brown eyes.
Sandy Brown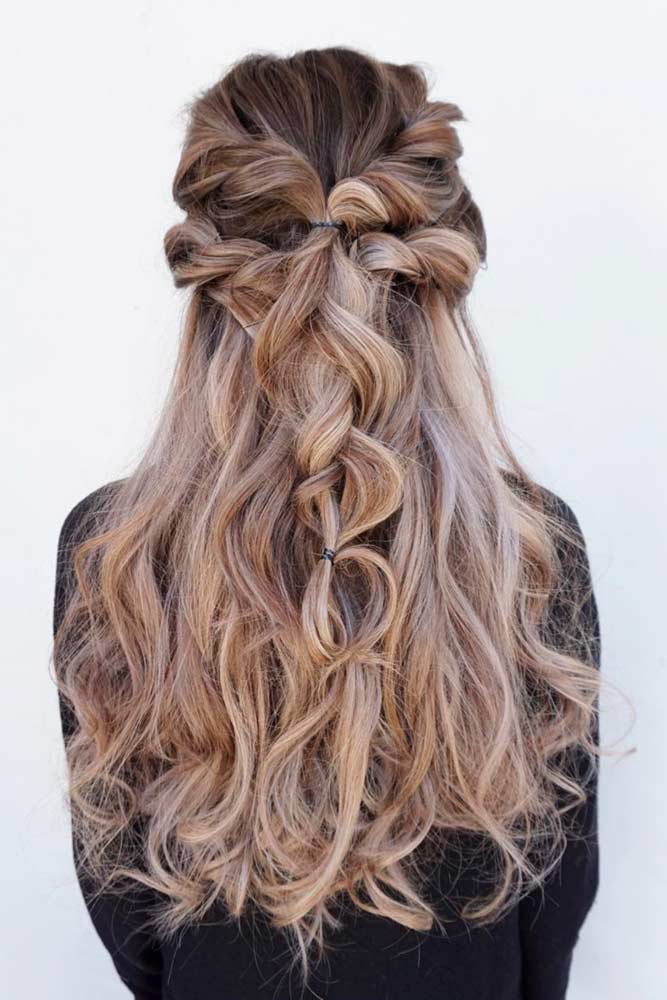 Credit photo: instagram.com/fairhairextensions
This shade looks perfectly natural on those with cool skin tones and light eyes. It also looks stunning with blonde highlights.
Cinnamon Brown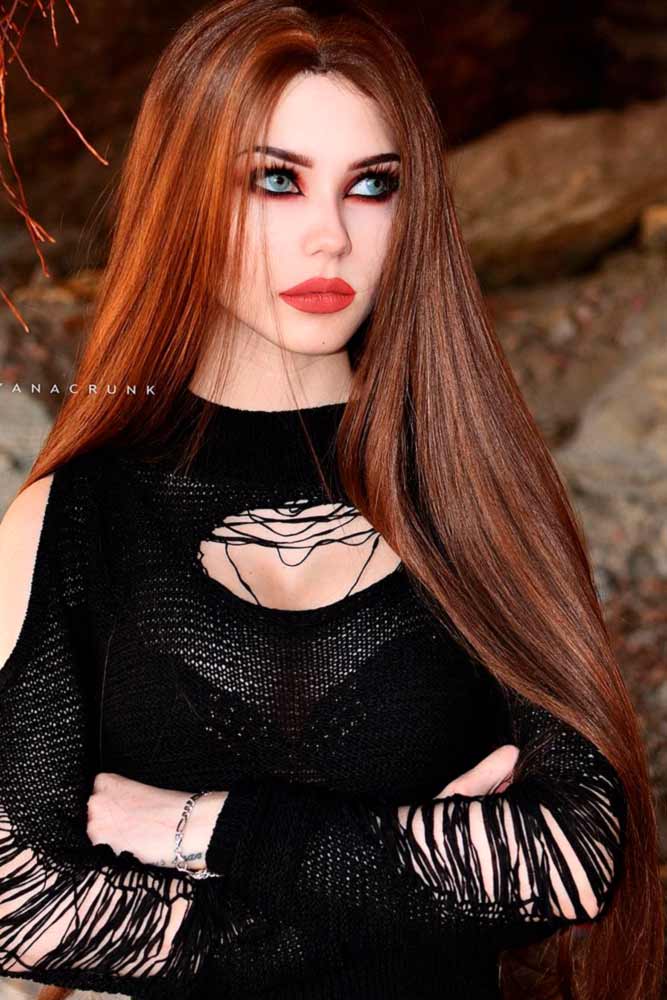 Credit photo: instagram.com/dayanacrunk
This spicy shade has a coppery glow that best suits those with peach or pink complexions or golden skin tones. It will bring out your brown, hazel or green eyes.
Chestnut Brown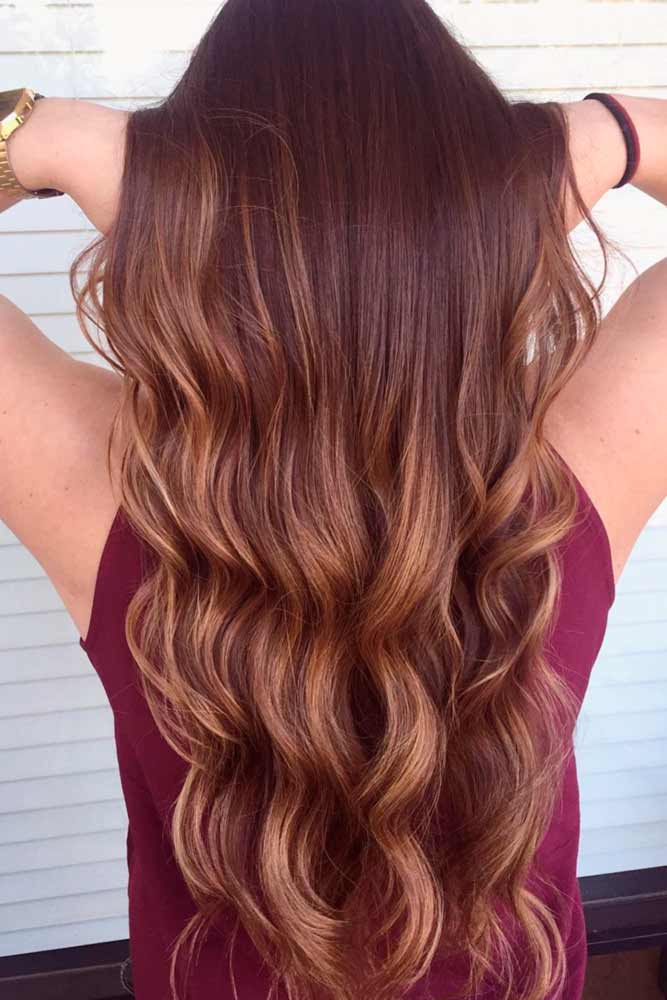 Credit photo: instagram.com/kimberlytayhair
This deep reddish brown shade works on most complexions. However, it might wash out if you have very pale skin with yellow undertones. Chestnut hair is stunning on those with deep green or chocolate brown eyes.
Chocolate Cherry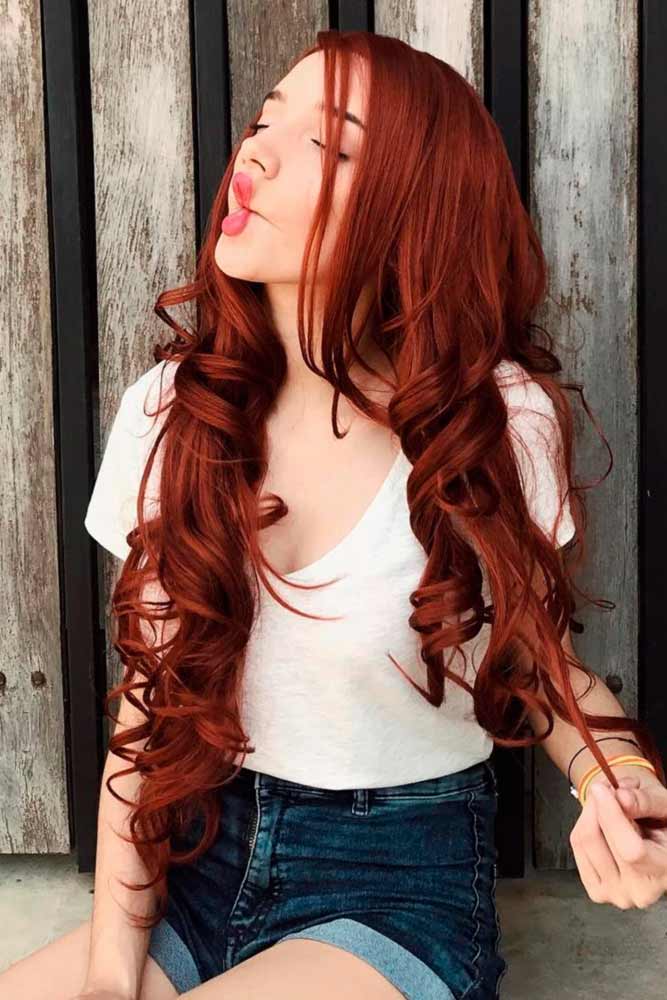 Credit photo: instagram.com/mariamobregon
With hints of red in a luscious brown shade, this color is dramatic. It goes nicely with neutral and medium skin tones and cool eye colors.
Caramel Brown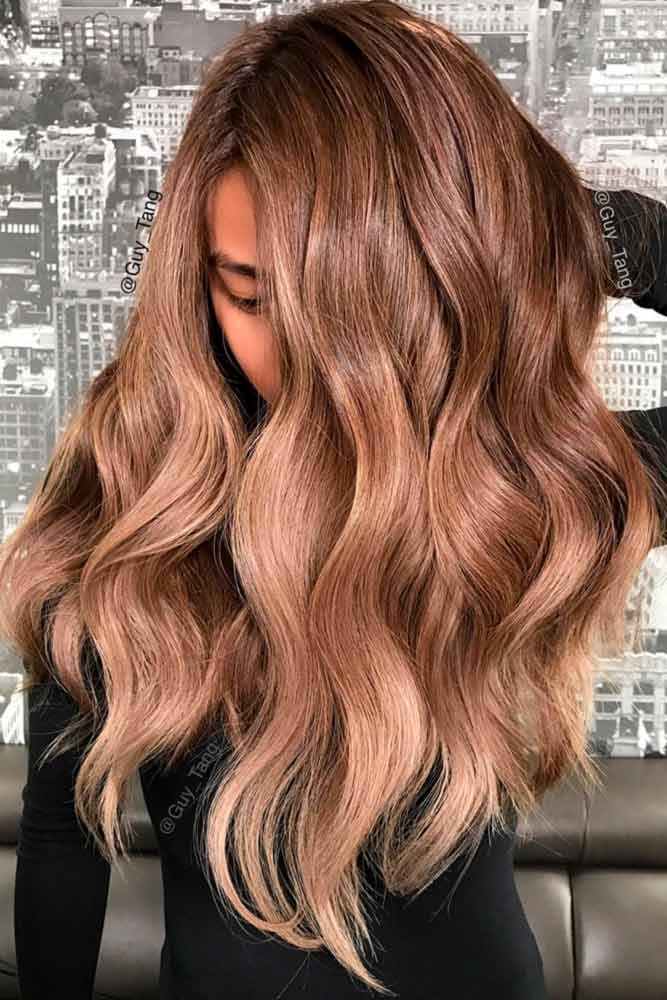 Source:
This golden shade will flatter those with olive skin tones and deep brown eyes. Its multi-dimensional tones will glisten in the sunlight.
Milk Chocolate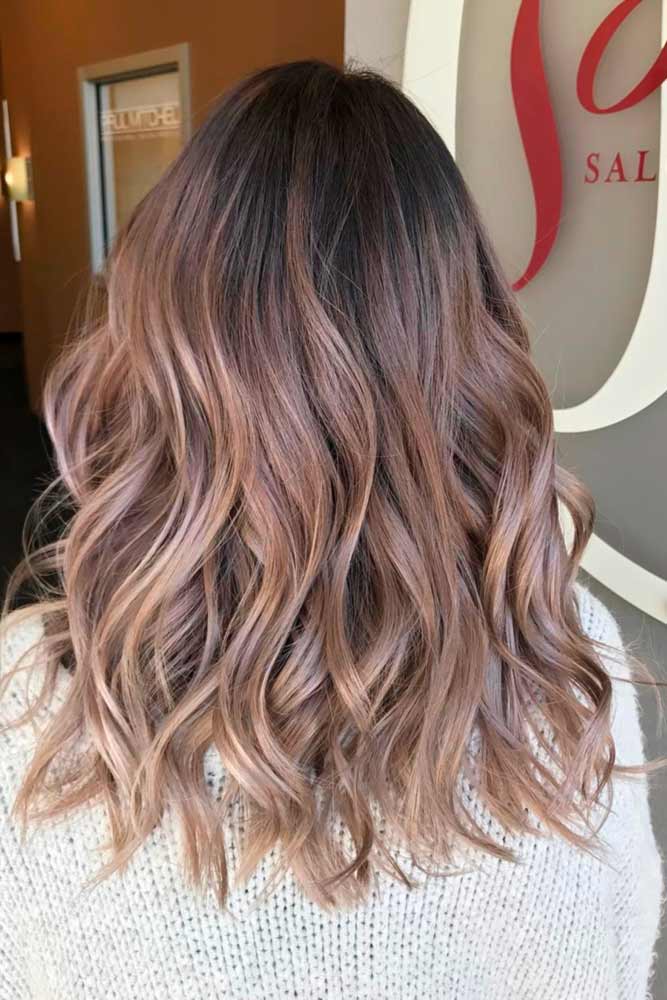 Credit photo: instagram.com/taitkieuapril05
This silky medium brown shade looks fabulous on those with medium and cool skin tones. It will enhance your green or brown eyes and it looks even more stunning with sandy highlights.
Light Ash Brown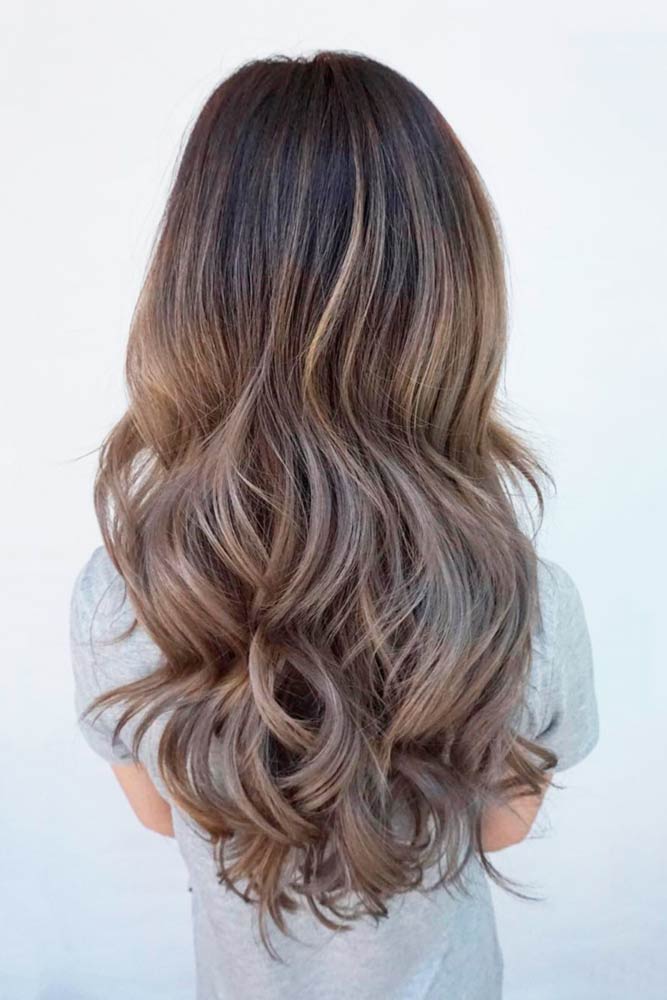 Credit photo: instagram.com/lo.reeeann
For those with light eyes and a fair complexion, this gorgeous color will add a subtle hint of elegance.
Dark Auburn Brown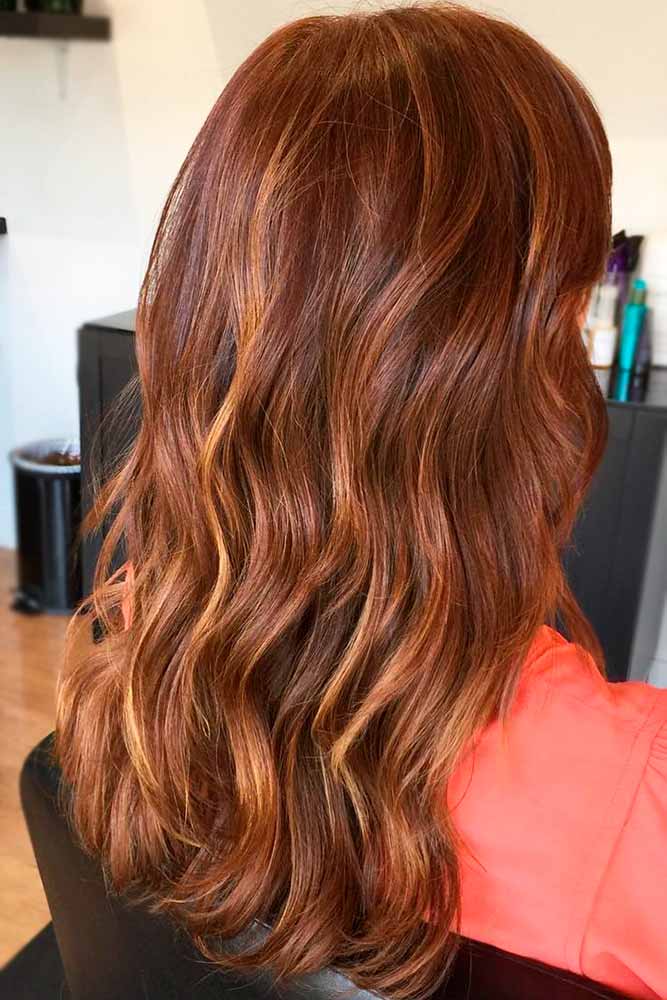 Credit photo: instagram.com/hairluvbytiffany
This deep russet reddish brown is perfect for those with neutral or fair to medium skin tones. It is a great look for natural brunettes who are looking for a sexy new style.
Plum Brown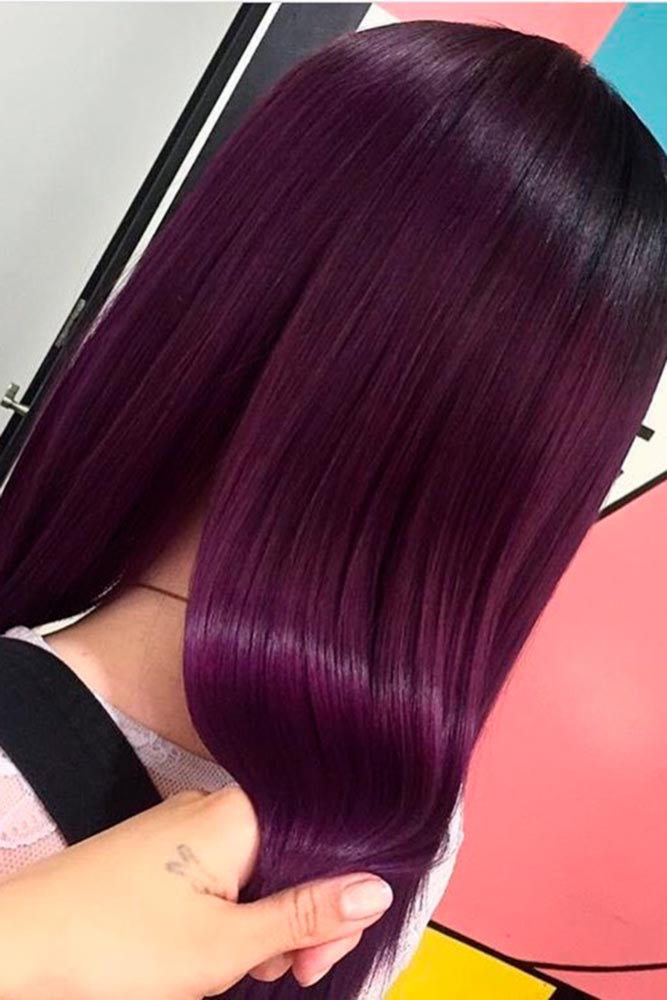 Credit photo: instagram.com/spookyruno
This deep violet brown is very dark and dramatic. It is striking on those with fair or medium skin tones. If you are feeling brave, opt for a stunning plum balayage or plum highlights.
Dark Copper Brown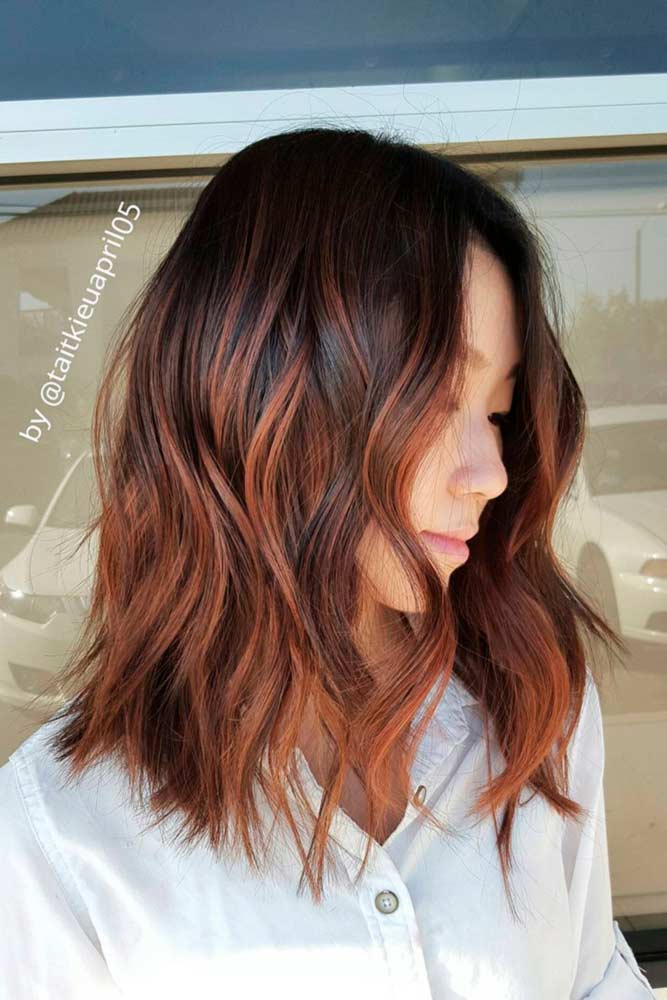 Credit photo: instagram.com/taitkieuapril05
This warm shade of brunette will compliment those with pink, peach and fair complexions and will really make green and blue eyes stand out.
Golden Brown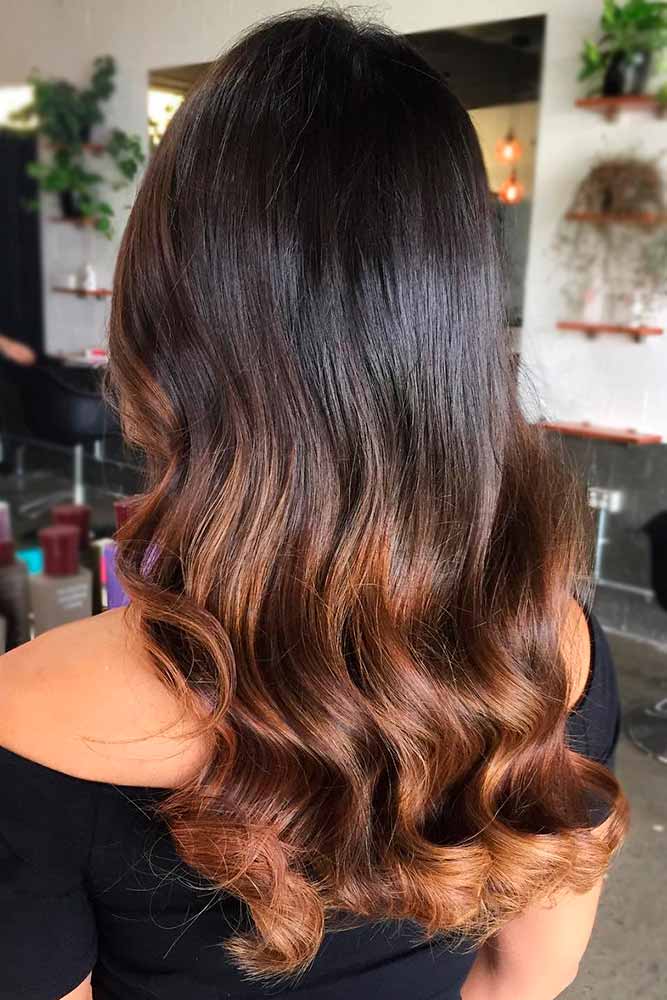 Credit photo: instagram.com/neonhairbeauty
This warm brown color is perfect for those with golden or peachy skin tones and hazel or green eyes. If you want to kick it up a notch, ask for golden blonde highlights and balayage tones.
Natural Balayage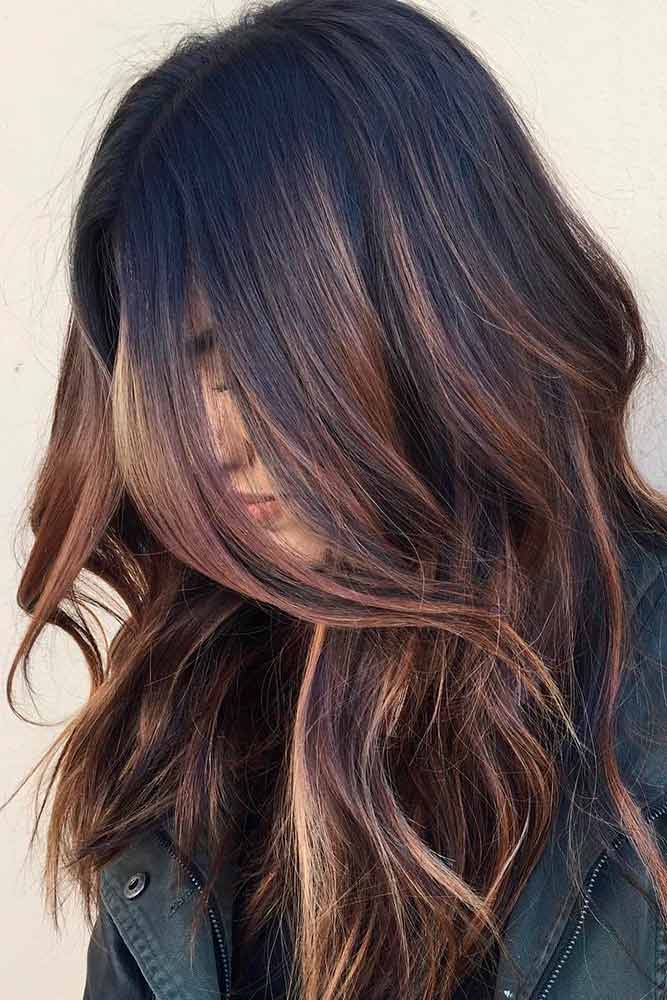 Credit photo: instagram.com/jandrewserna
What can be more attractive than super long brown locks? Well, super long brown locks with natural balayage will definitely be the winner. Just look at this sparkling beauty of the hair!
Natural Copper Tones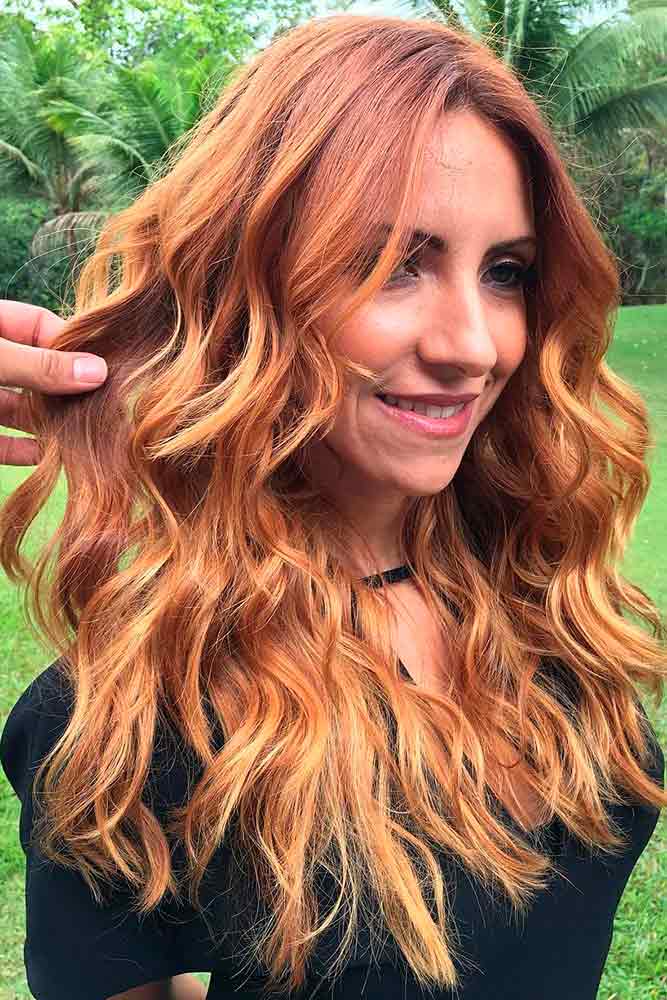 Credit photo: instagram.com/thassiodutra
Copper shades are naturally warm and have a calming ability, just like the fire during the windy night. The longer you look at it, the warmer you get!
Cold Silver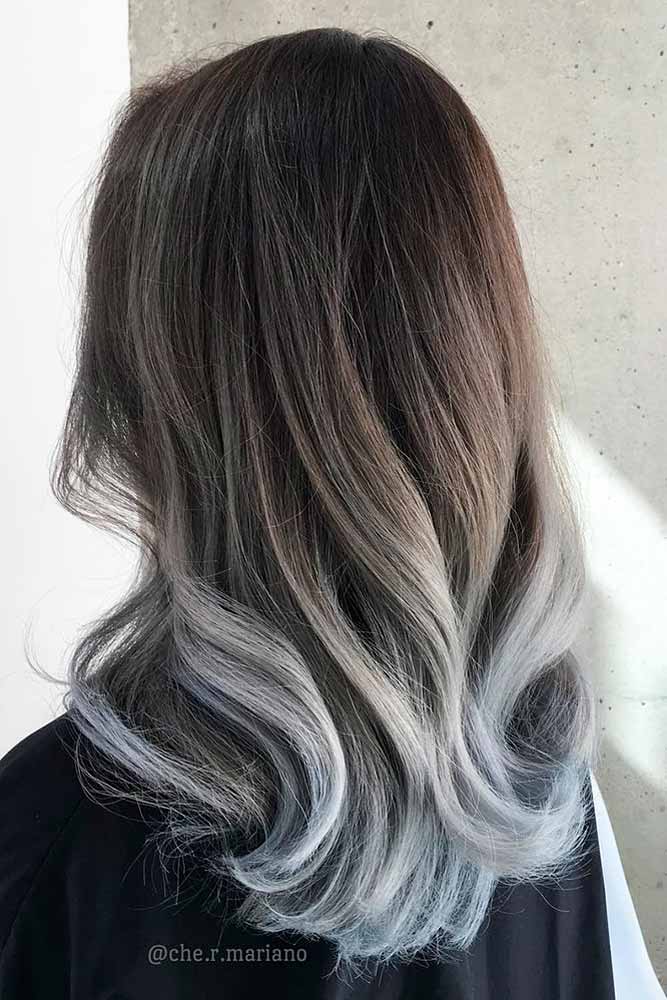 Credit photo: instagram.com/che.r.mariano
If the dramatic transformation is something you seek, then you should totally opt for black to silver ombre. We are sure that you agree that the ice princess look is anything but ordinary, right?
Peach Ombre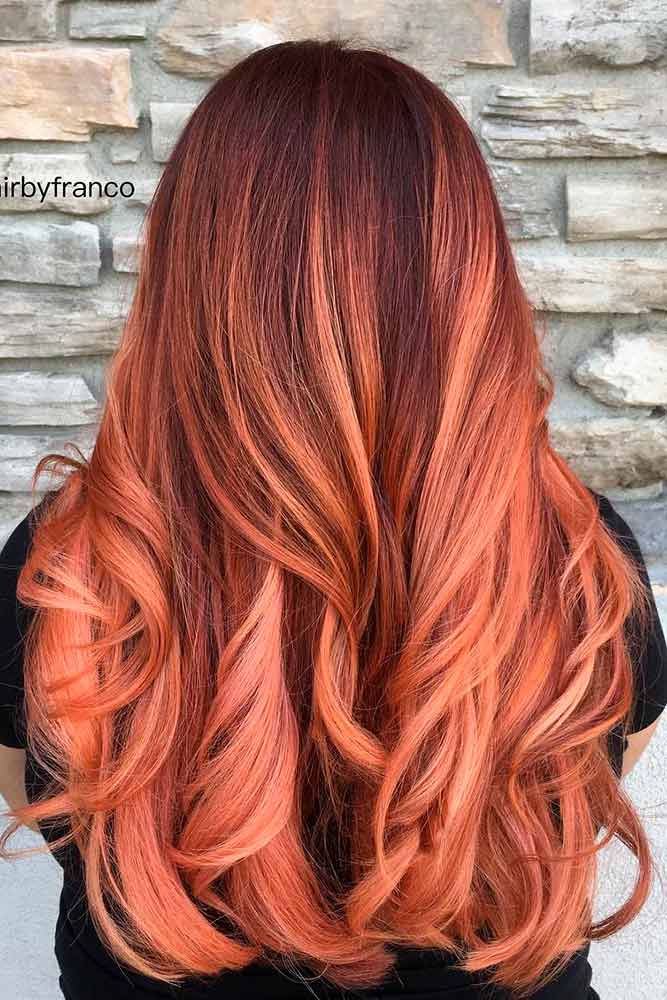 Credit photo: instagram.com/hairbyfranco
With the upcoming season of fallen leaves and warm scarves, the idea to dye your hair in a suitable color becomes more and more appealing. And what can better than peach ombre?
Bright Copper Balayage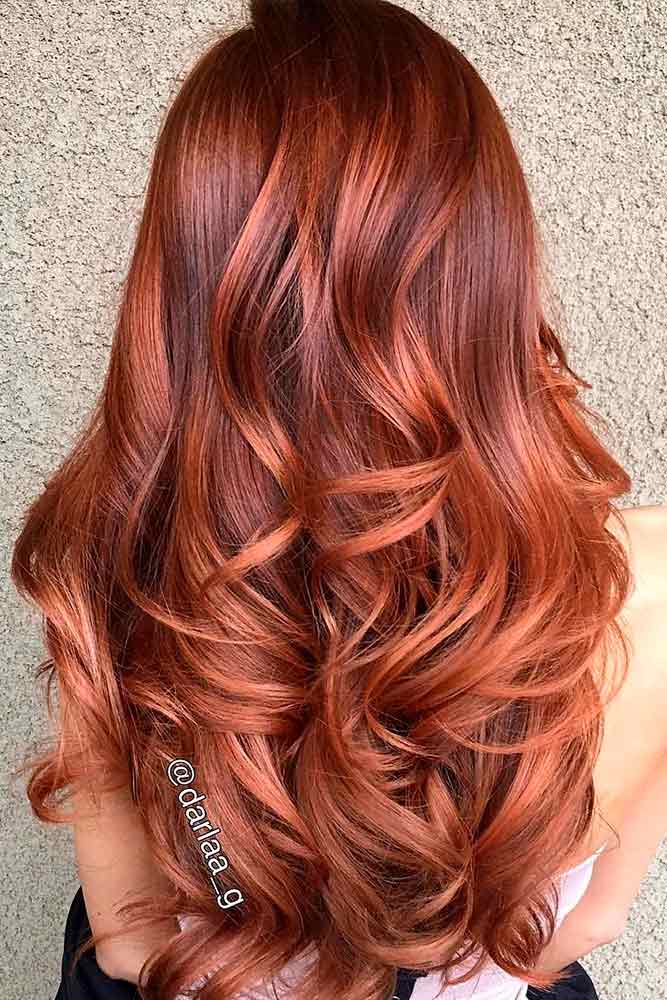 Credit photo: instagram.com/darlaa_g
Copper is such a pleasant shade. Besides, who would guess that it is not your natural color? Soft curls will just add some more elegance to your look.
Grey Balayage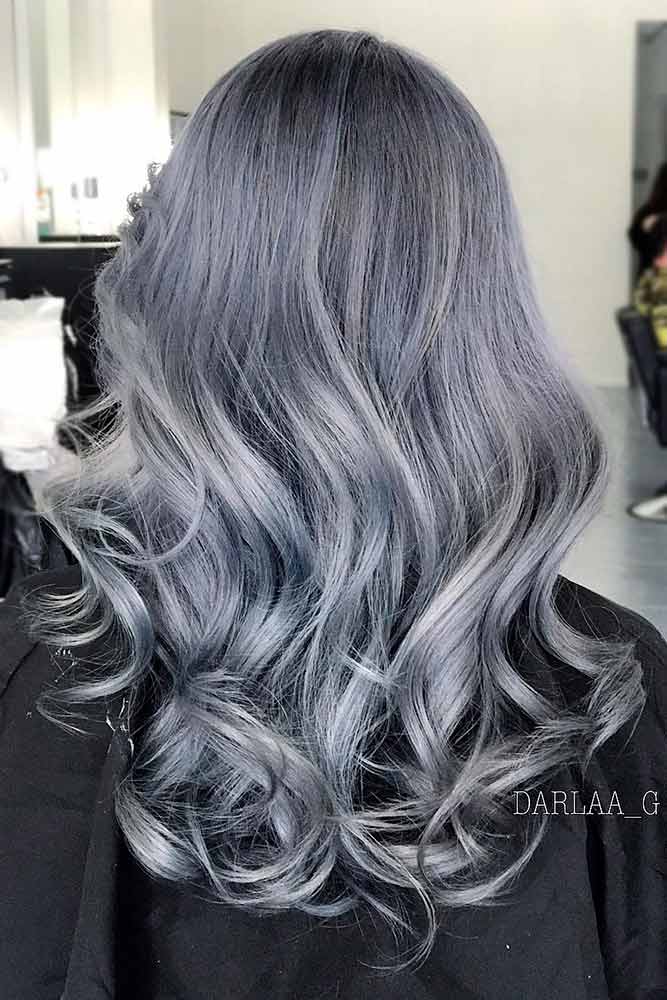 Credit photo: instagram.com/darlaa_g
Grey balayage is perfect for those of you who are looking for a dramatic transformation. As you can see, there is nothing unnecessary here, pure perfection!
Warm Blonde Ombre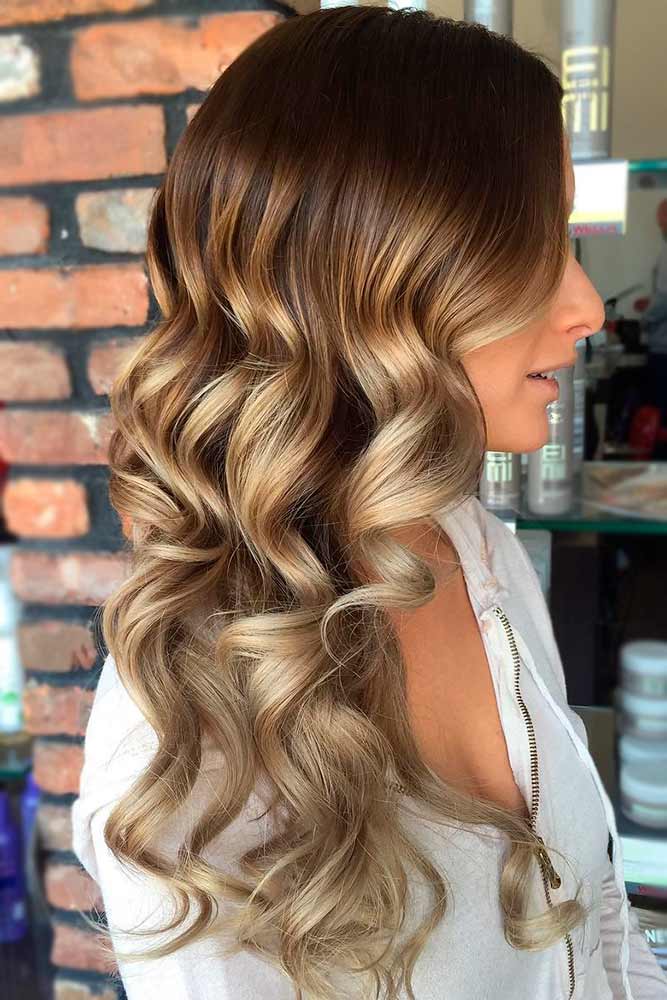 Credit photo: instagram.com/off7thsalon
How to get this feminine and glamorous hairstyle, you might wonder. Hot rollers will come in handy.
Blue Ombre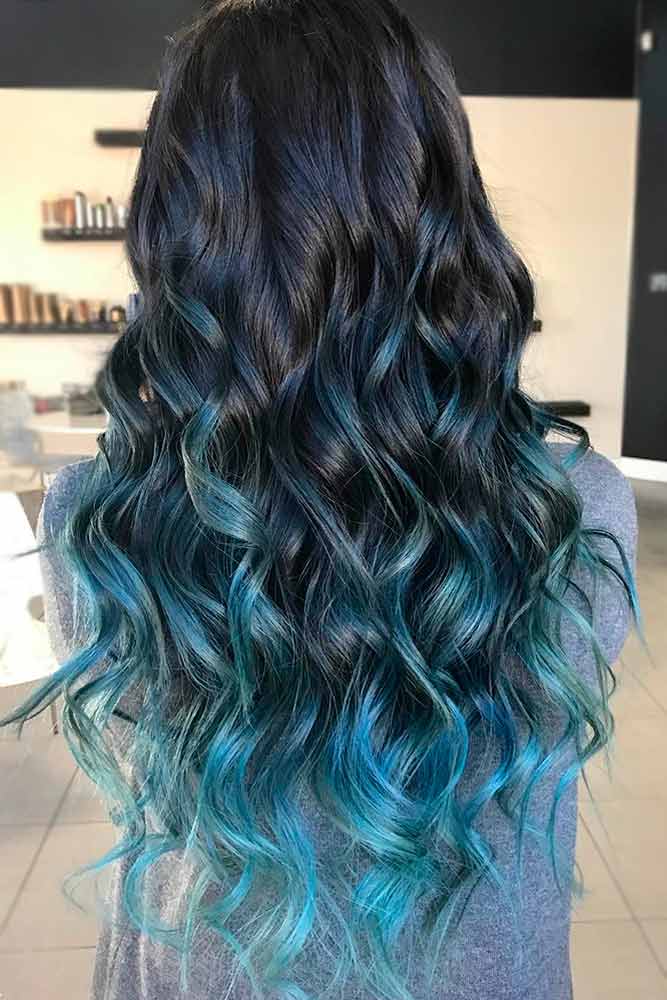 Credit photo: instagram.com/kaseyrhair
Dark brown to blue ombre will help you to look unique. So, go for it if your intention is to stand out.
Dark Purple Ombre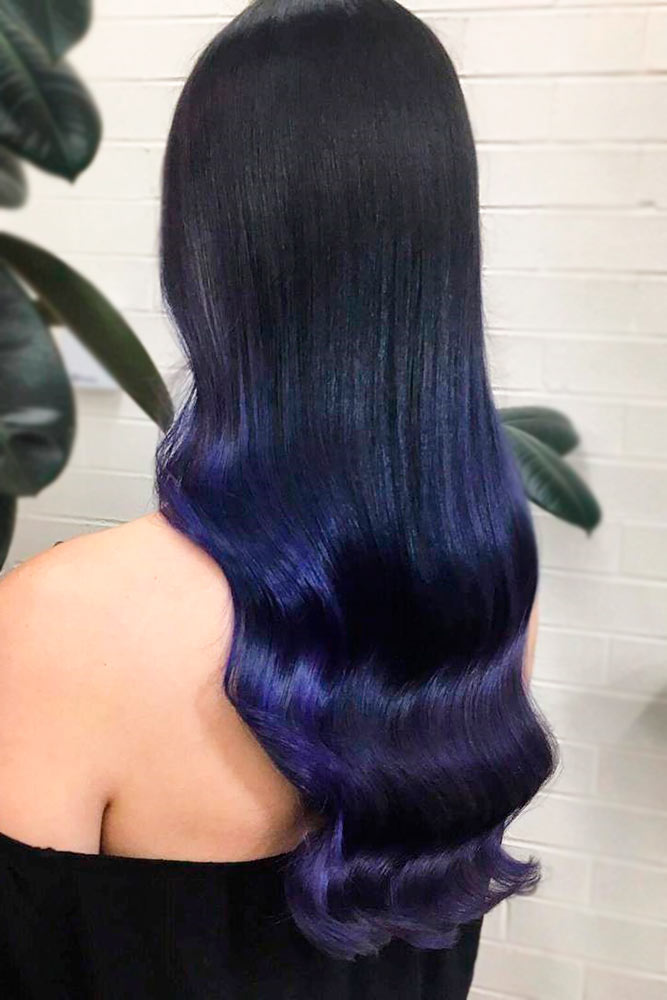 Credit photo: instagram.com/hairbyemmabrumby
If you don't want to go too drastic with your ombre, why not opt for dark brown to dark purple ombre? Rock it, girl!
Icy Brown Sombre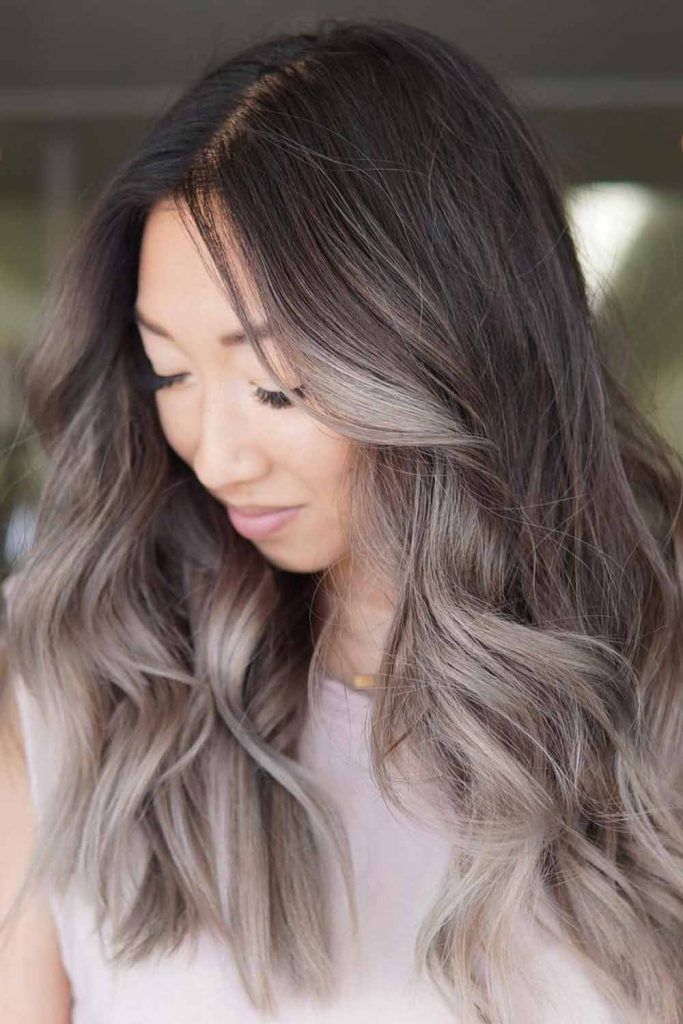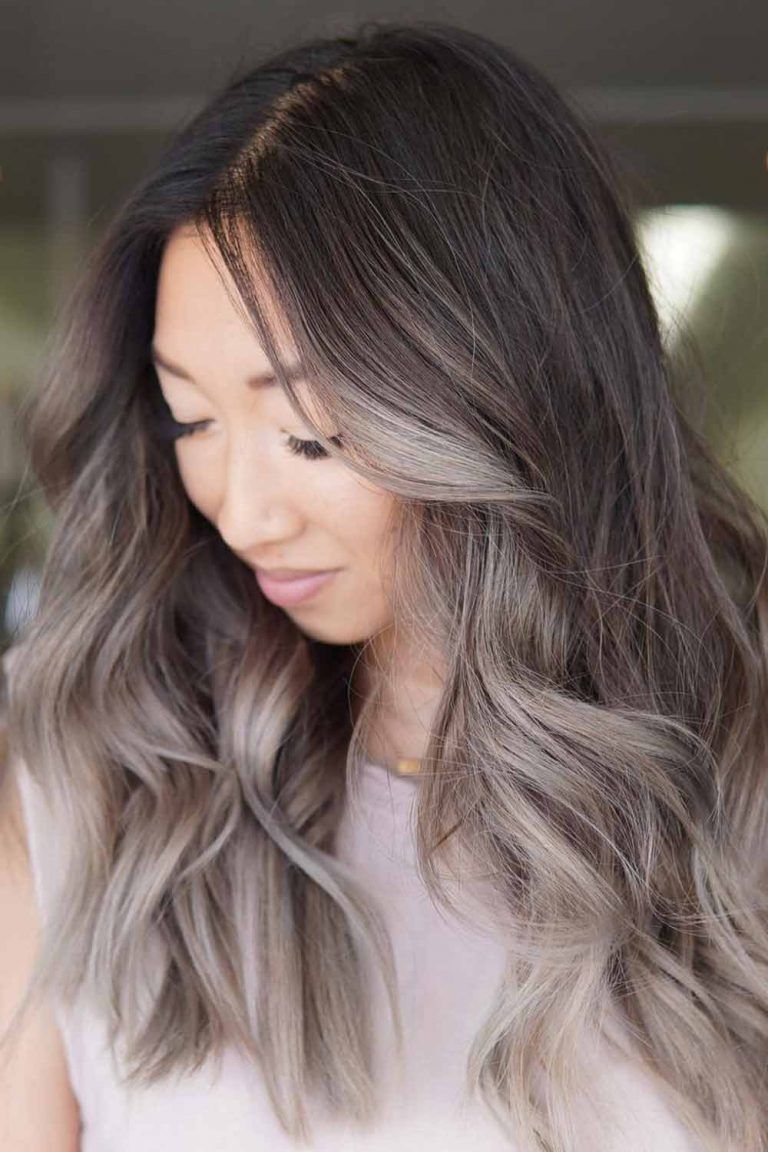 Credit photo: instagram.com/frances_hairartist
There's no need to color your hair blonde when you want to add a stunning cool tone to your locks. Instead, you can ask your colorist for a soft coolish tint of brown over your brunette mane. A soft sombre will give you the best results if you'd like to keep your natural shade visible too.
Chestnut Brown Ombre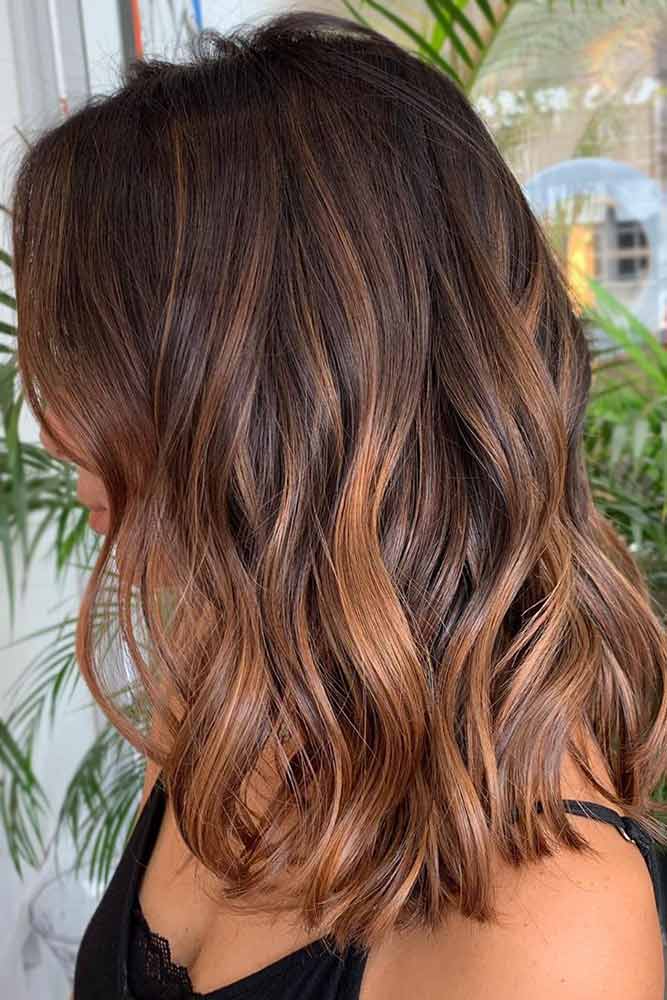 Credit photo: instagram.com/petermenezes
As it turns out, nothing can enhance the beauty of your brunette hair than another shade of brown! Such a warm and rich shade as chestnut brown can bless your dark brunette locks with a sultry look, natural shine, and dimensional color play.
Golden-Touched Brown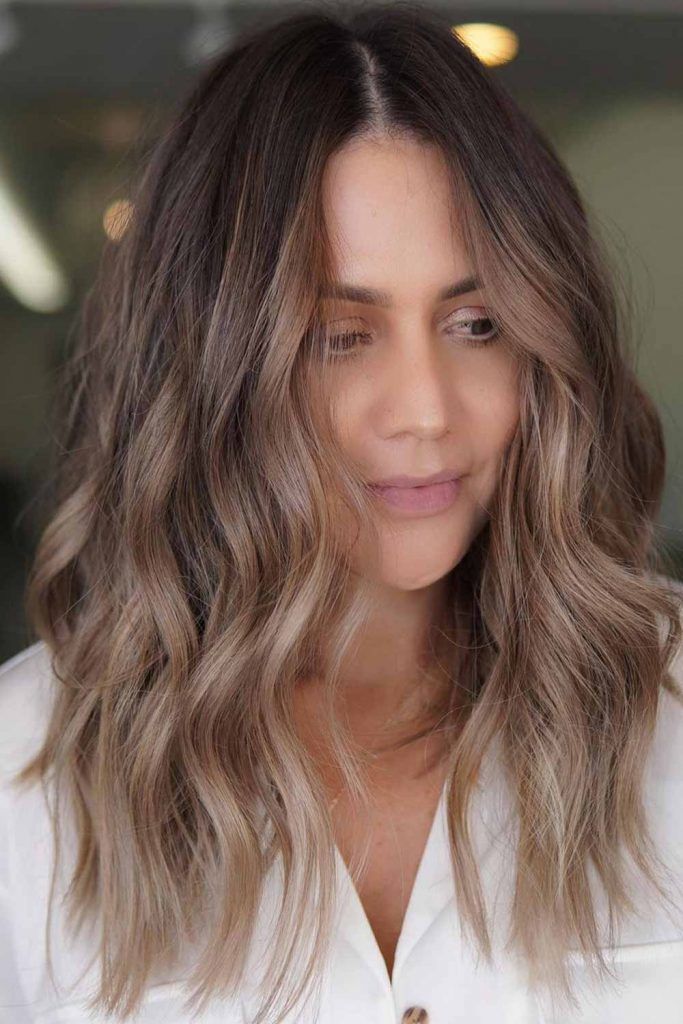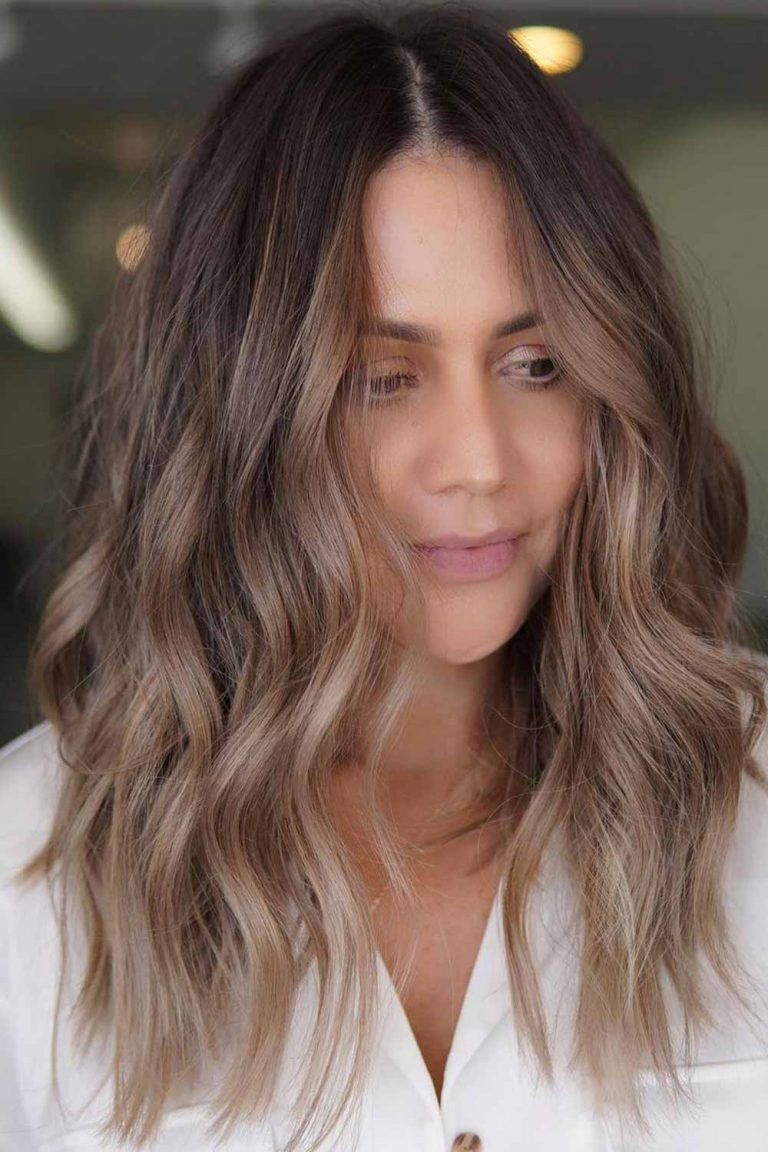 Credit photo: instagram.com/frances_hairartist
How about a hint of golden brown highlights for your brownie? There's nothing like highlights featuring a shade that is one tone lighter than your natural color, as it can provide your locks with lively movement and dynamics. Of course, it can also give a fresh take at your daily hair look!
Spiced Chocolate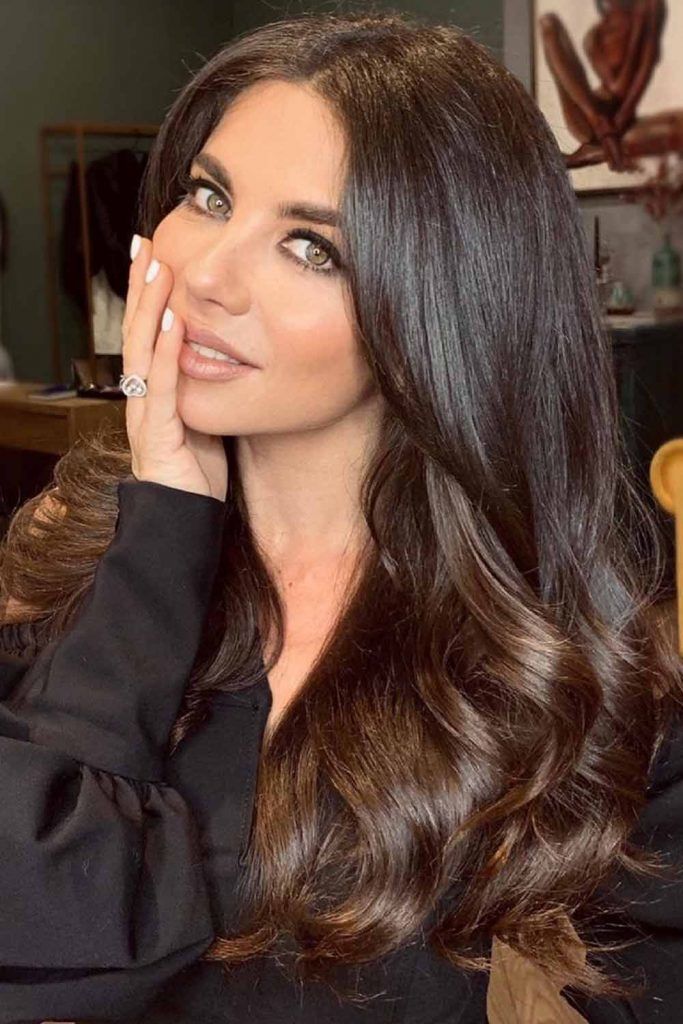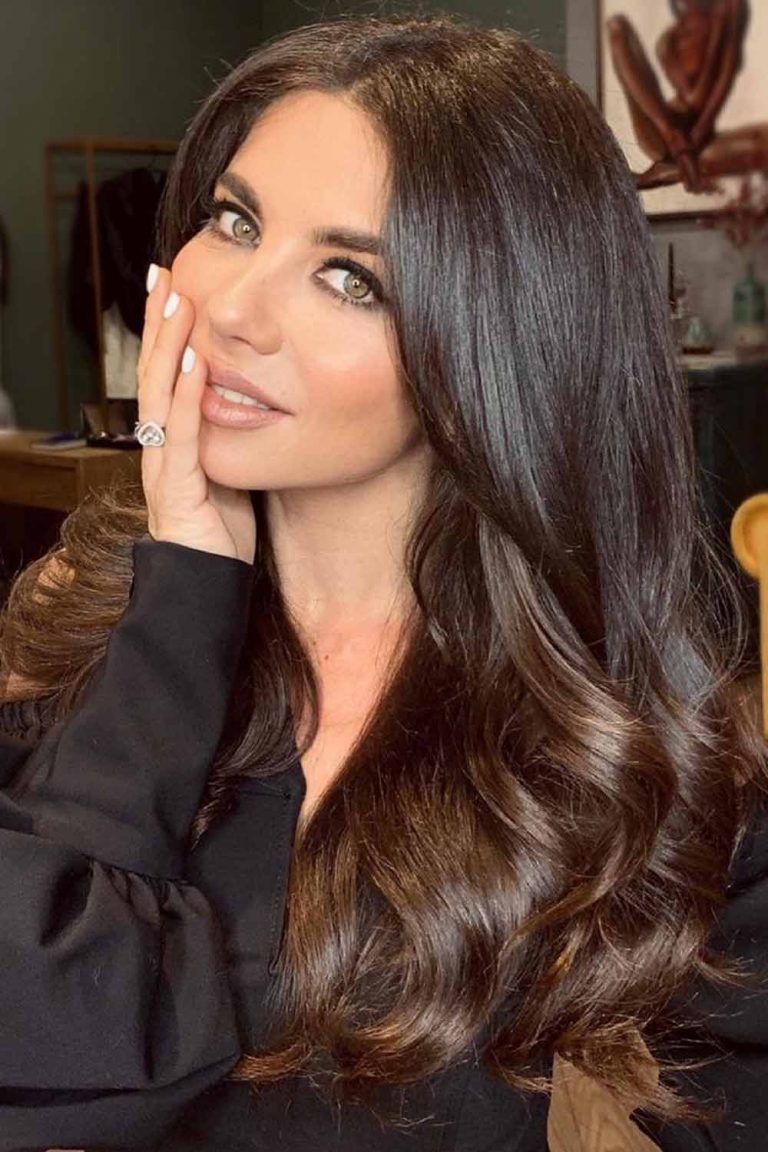 Credit photo: instagram.com/sheffpavelstylist
Chocolate is always different and never predictable. How about you to spice up the sweetness of your chocolate color with a peppery flavor to freshen things up? This soft, merely noticeable hint of red turns this brown hair into a radiant masterpiece that will make heads turn.
Light Brown Hair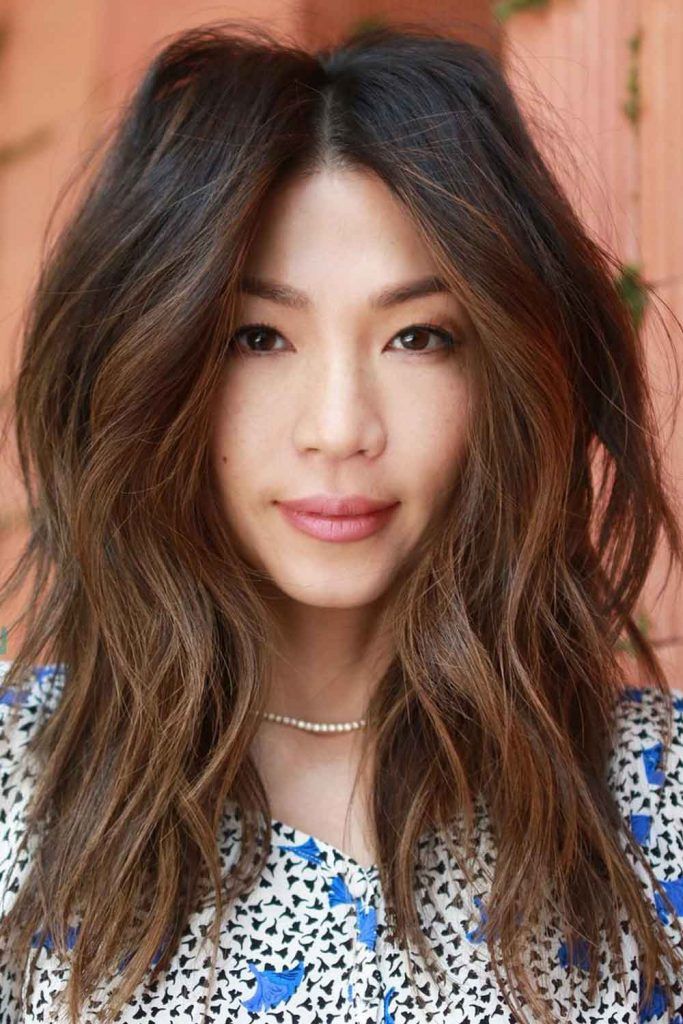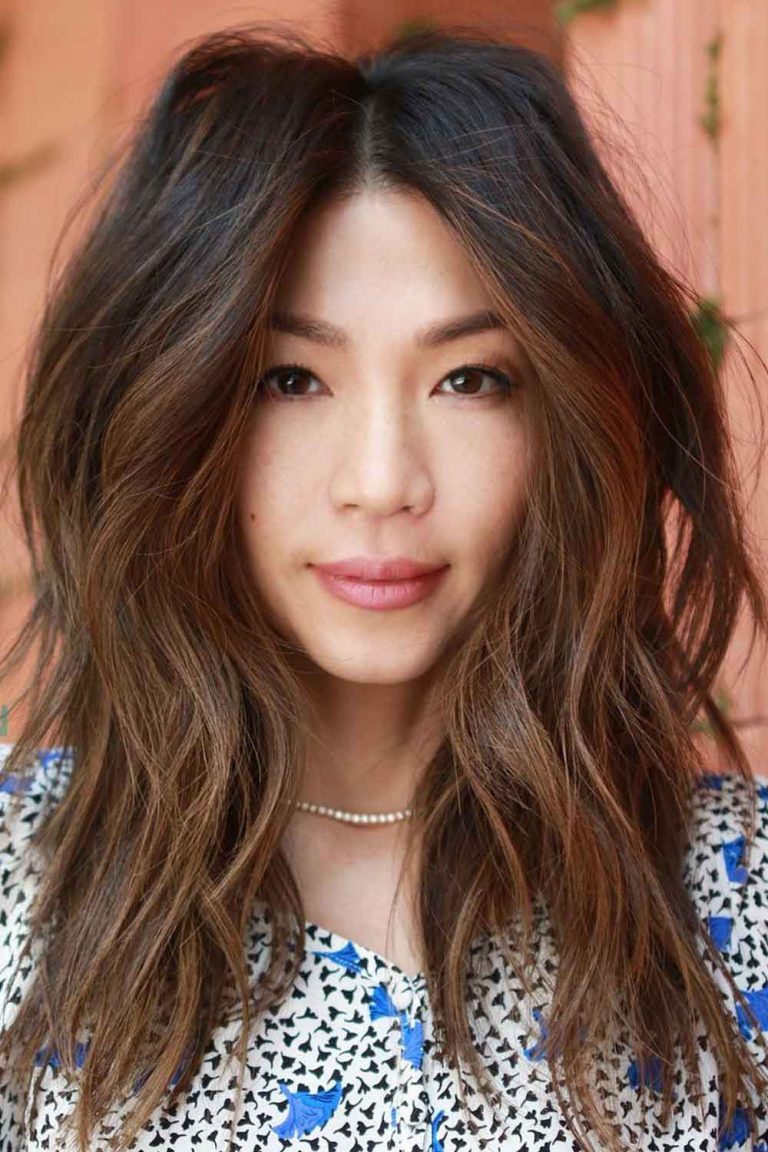 Credit photo: instagram.com/salsalhair
There is a special hair color that you won't come across too often. The power of light brown hair is just endless, and we are helpless when we see such a beauty: this type of brown has some silver grey hues, and when the sun shines on it, it becomes even more unbelievable. This color is not very rare, but girls tend to dye it for unknown reasons. We recommend you to take this color as the base of your new style. Be careful: you can lose your mind when your colorist will show you the shades of the light brown hair color chart. If you are looking for a special natural look, you will like these ideas.
Dark Brown Hair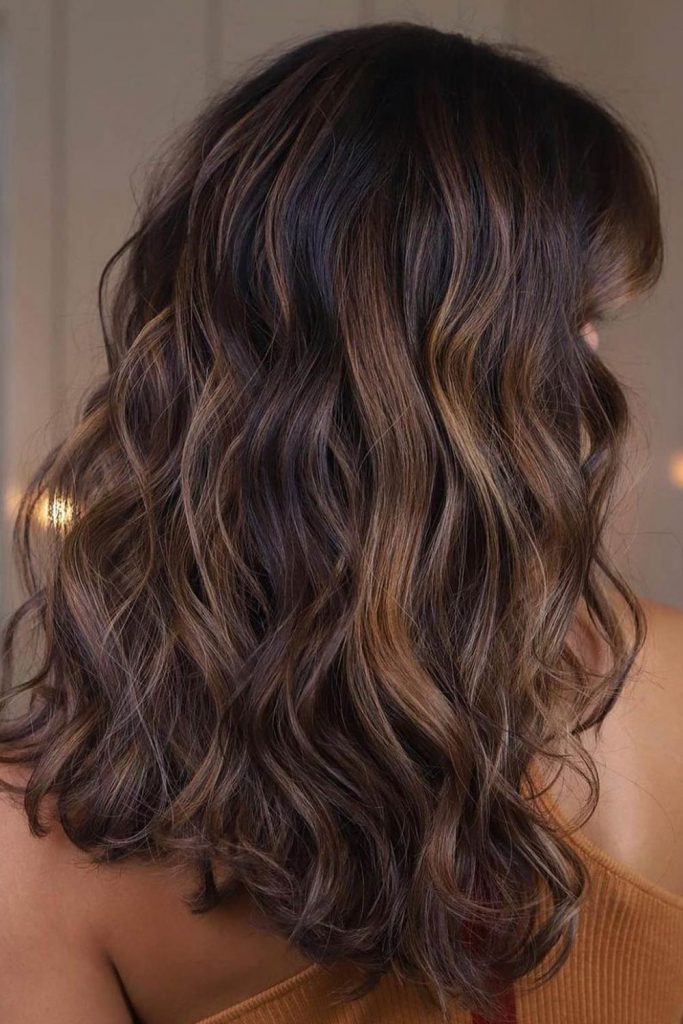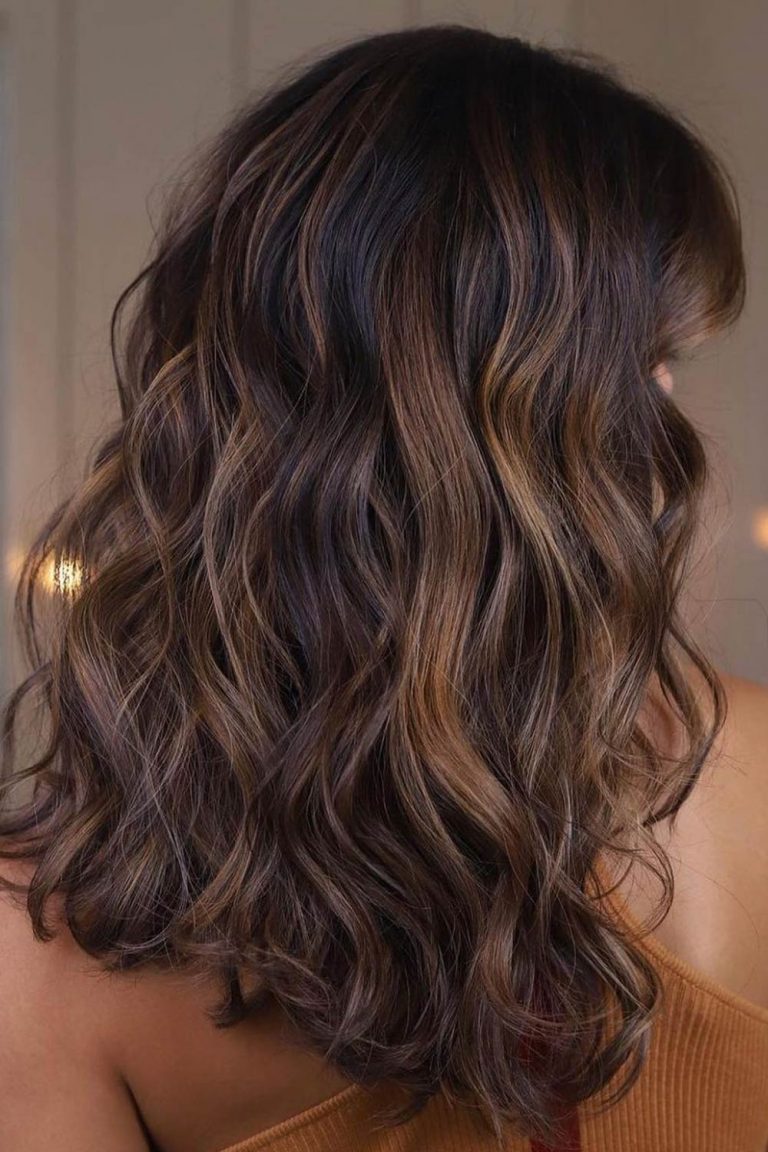 Credit photo: instagram.com/petermenezes
This part is for those who just took a blonde or brunette quiz and it turned out that brunette hair color appeals to them the most. Both these colors are amazing, each is beautiful in its own way. Just like girls, right? So if you feel that dark shades attract your attention, it was just written in the stars that you should dye your hair! How do you like these brown hair color ideas? There's just no way you won't like it: it looks so sexy, yet very elegant. Look how silky these brunette waves look. Your hair can look as adorable as in these pictures, just call your hairstylist! Just in case: the dark brown is considered to be the best hair color for pale skin, so if you are a pale girl, you know how your hair change will look like.
Black Brunette Hair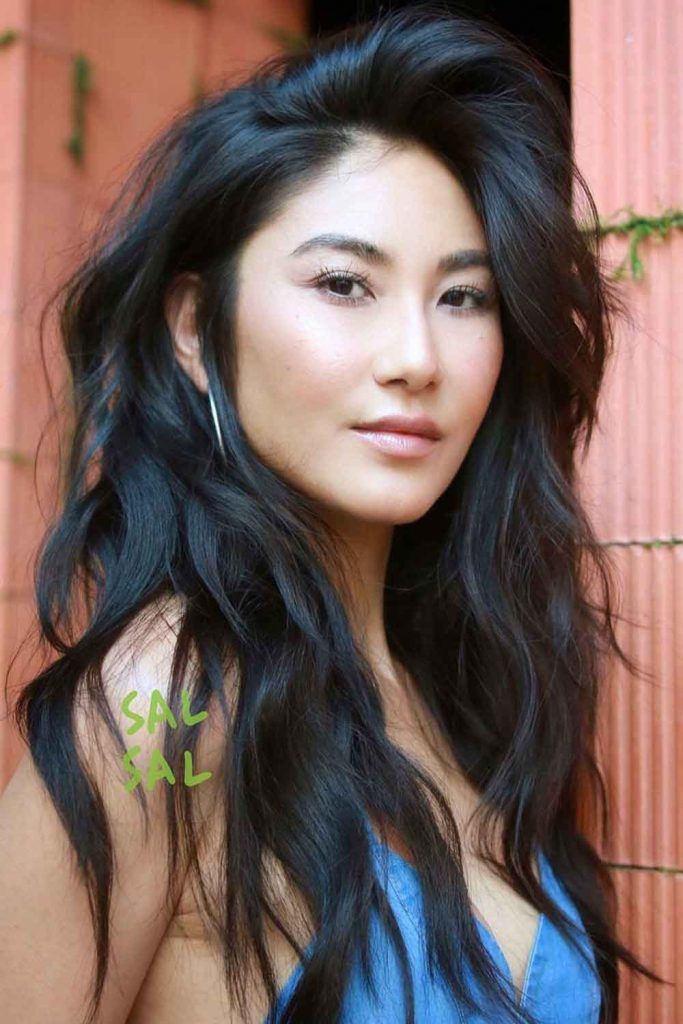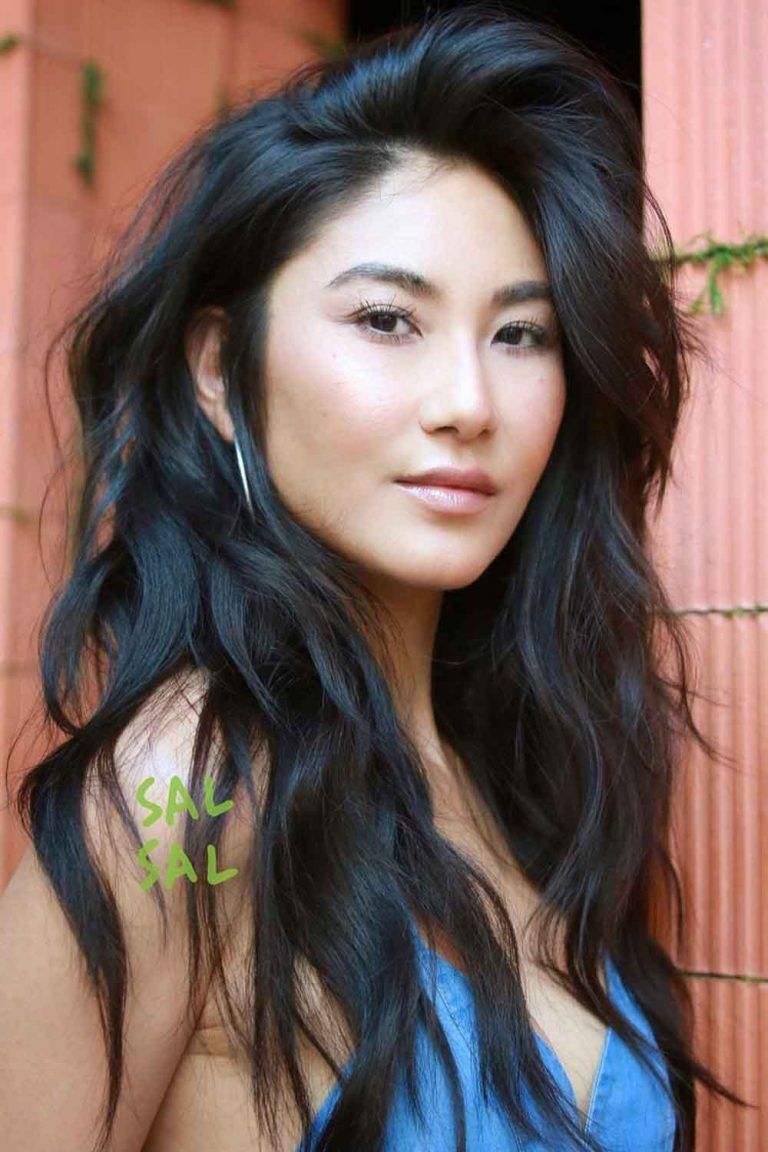 Credit photo: instagram.com/salsalhair
What do you call a woman with black hair? Let us answer for you: a goddess is the correct name for such a lady. Why? This hair color makes women look very sexy, no matter how old they are. It is the black hole for people's attention. Only brave girls can opt for such a deep and saturated color, and when people see such courageous women they can't help themselves to stop staring at them. Do you know what hair color do guys find most attractive? Yes, you know what we mean. Men like daring girls, what if you are one of them? Who knows, maybe the cool dark brown hair is something that your life is missing. The truth is, you will never know unless you try. So let's experiment! Any hair length will look good with this color. Let the black brunette hair color seep into your mind!
Face Framing Balayage For Brunette Hair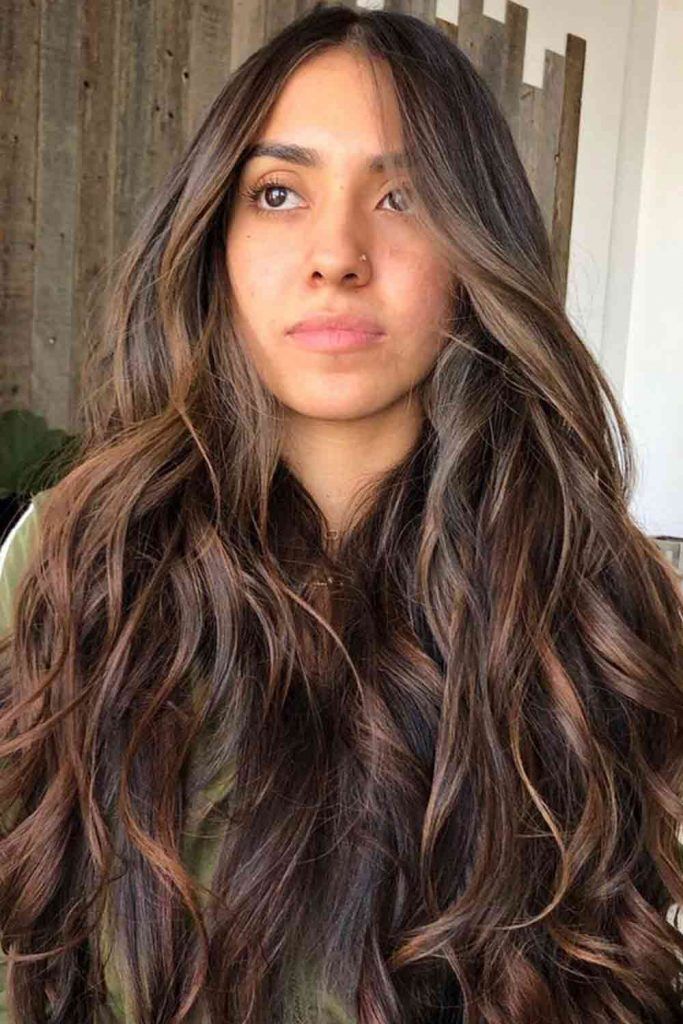 Credit photo: _heyhelena
When we look at these photos we don't see any reasons to explain to you why dark brown hair is so cool. It seems that no words in the world would be appropriate to describe how balayage looks on long hair. When a girl with dark hair thinks of changes, her thoughts will most likely lead her to the good old balayage. Imagine that all the best tones of your hair are rolled into one: this is what this coloring technique will bring to you. The freshness, shining and volume that balayage generously shares with us are the changes every girl deserves. The truth is, it looks more nobly on brown hair than on any other, so keep that in mind before looking for a should I go blonde or brunette quiz. Just look at the voluminous silhouette that you can create: front locks will frame your face so good, so no matter what face shape you have, it will just emphasize the best features of your face. Remember that brunette hair color is not about all dark shades: the primary color of your balayage can be as light as you want.
Brunette Hair Highlights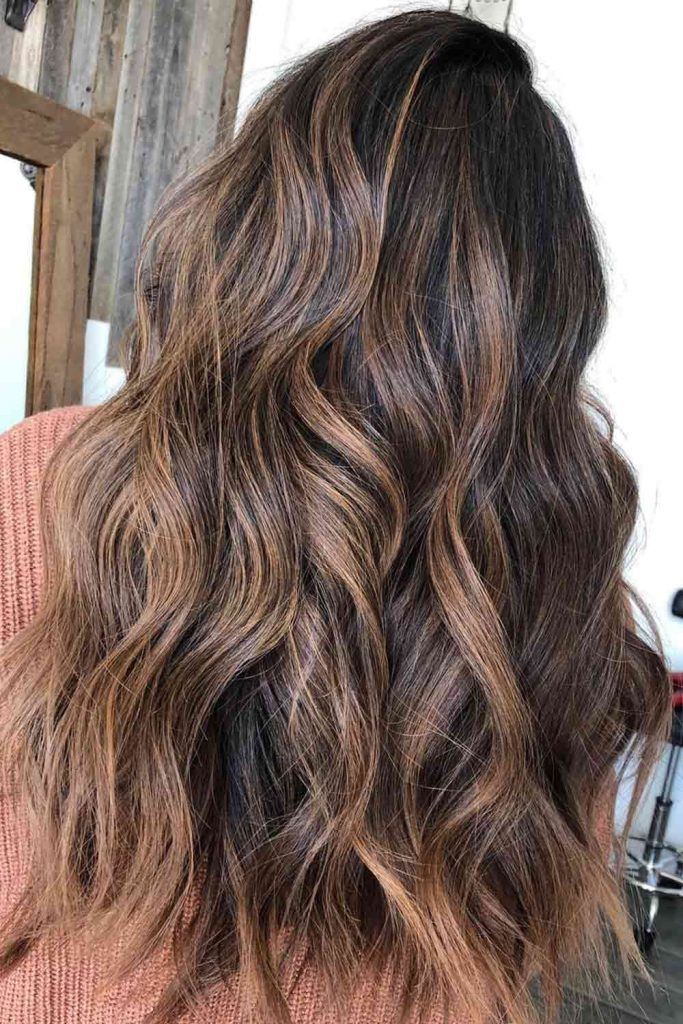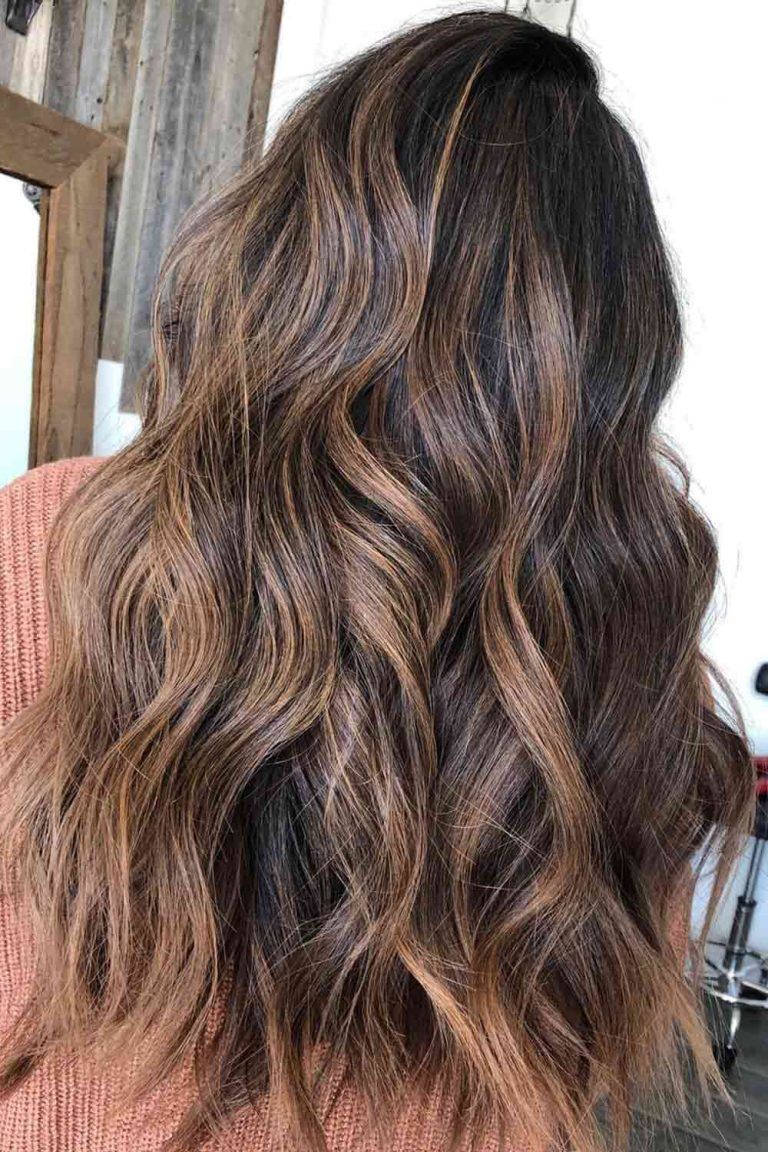 Credit photo: _heyhelena
Those who flaunt with light brown hair sometimes would like to go to the dark side. No, it's not about becoming a dark wizard, we are talking about brown hair color with highlights that you can add to your natural palette. You can enrich your hair color by adding some dark hues to your light hair: it will create a voluminous and saturated look. Even though dying your hair doesn't seem to be a big deal, you will actually feel like you're not the girl you used to be. Everyone needs that kind of feeling, and girls are so lucky: a hair color change can change everything around us. We want you to remember: there is no need to compare brunettes vs blondes, as your hairstyle can take the best shades of each hair color. These two colors are actually the best to combine, why we should decide which one is better?
Balayage For Brunette Hair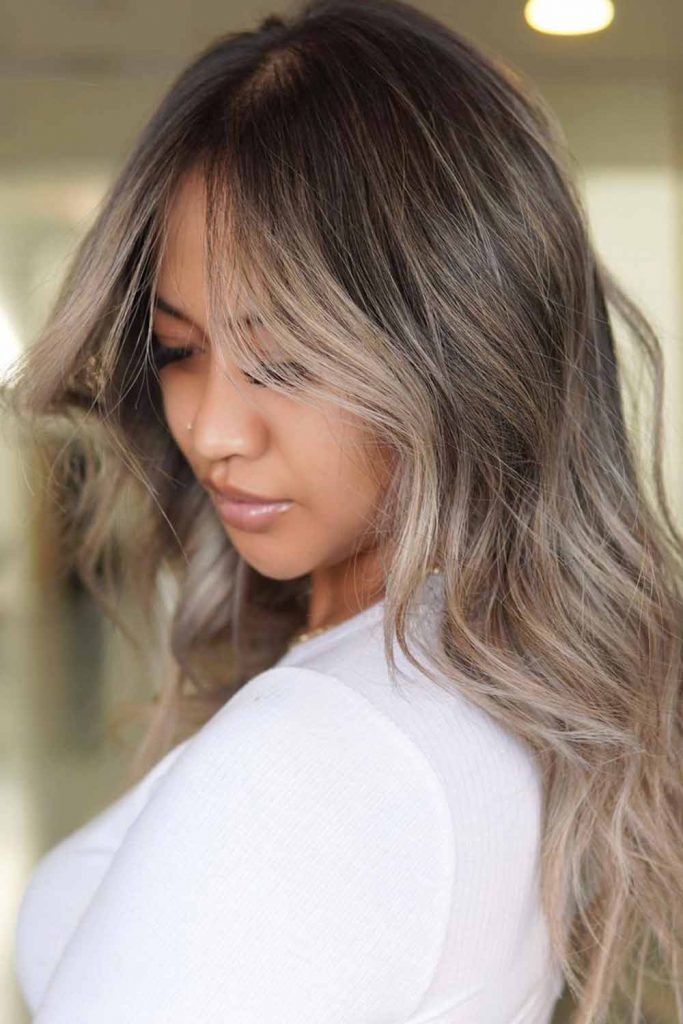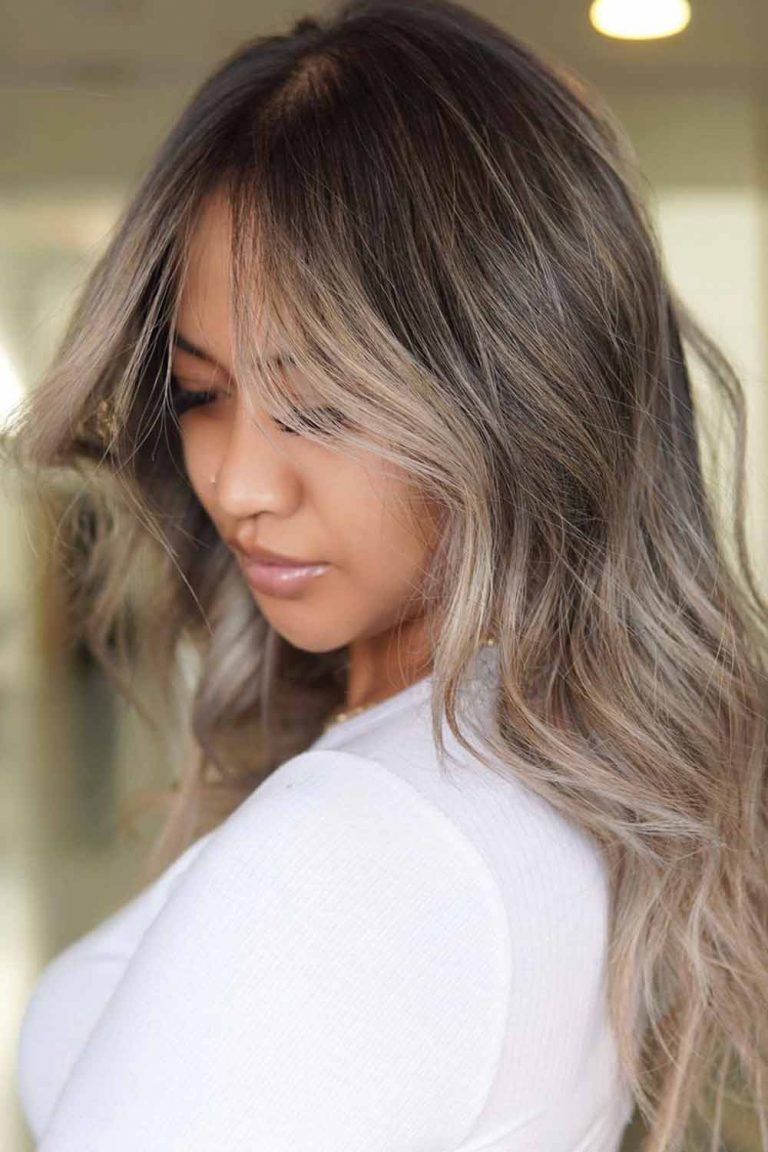 Credit photo: instagram.com/frances_hairartist
Seems like we will never get tired of balayage. It always comes in different ways, sometimes it's just hard to tell whether it's a balayage or a brand new coloring technique. We know that you like to be impressed. Do you want to impress? Well, your hair can help you to do that. Based on the color of your skin, or just on your aesthetic preferences, choose the basic shade of your balayage. Ask your hairstylist what shades of brown hair color chart can be the most suitable for freshening your look. Another good thing about this technique is that only professional colorists can define if your hair is dyed: it creates a really natural look. Look at these stunning ideas. It's time to give them a try.
Brunette & Blonde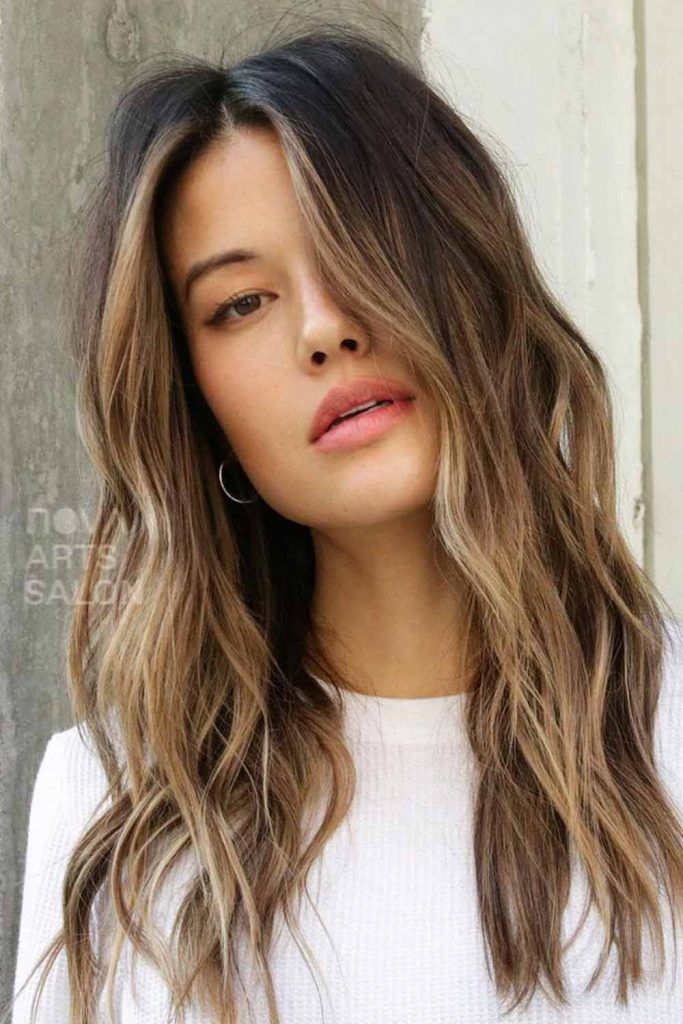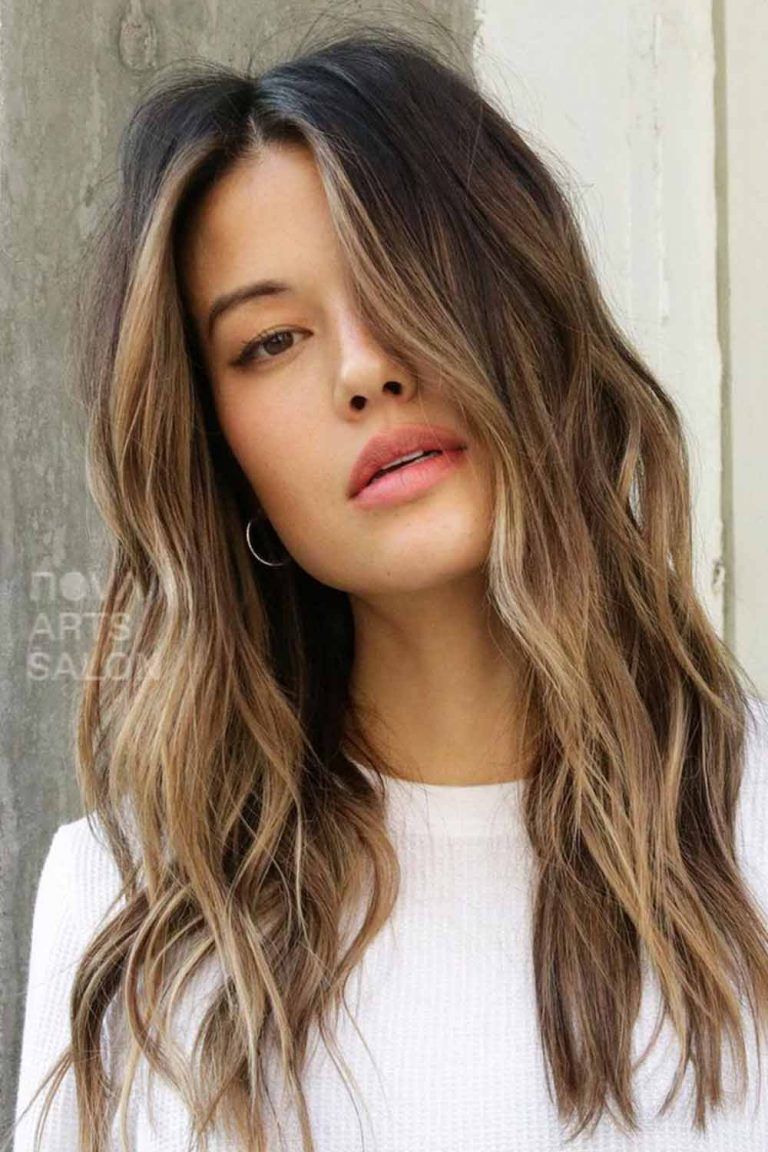 Credit photo: salsalhair
There's a secret we are not able to keep anymore. You know that these blondes vs brunettes facts don't mean anything. It's time to stop comparing these two. The secret that brown hair color chart has been keeping until this very moment is that..you can mix blonde and brunette to ruin the stereotype we're so tired of! How about creating a transition from brunette to blonde, or vice versa? Really, just look at these ideas: it's something more than just the brown, and something more than just the blonde. If you are looking for the definition of an enviable look, this hair color is the answer. Opt for a color compromise and we guarantee you: your look will be the one to steal.
Dark To Light Brown Ideas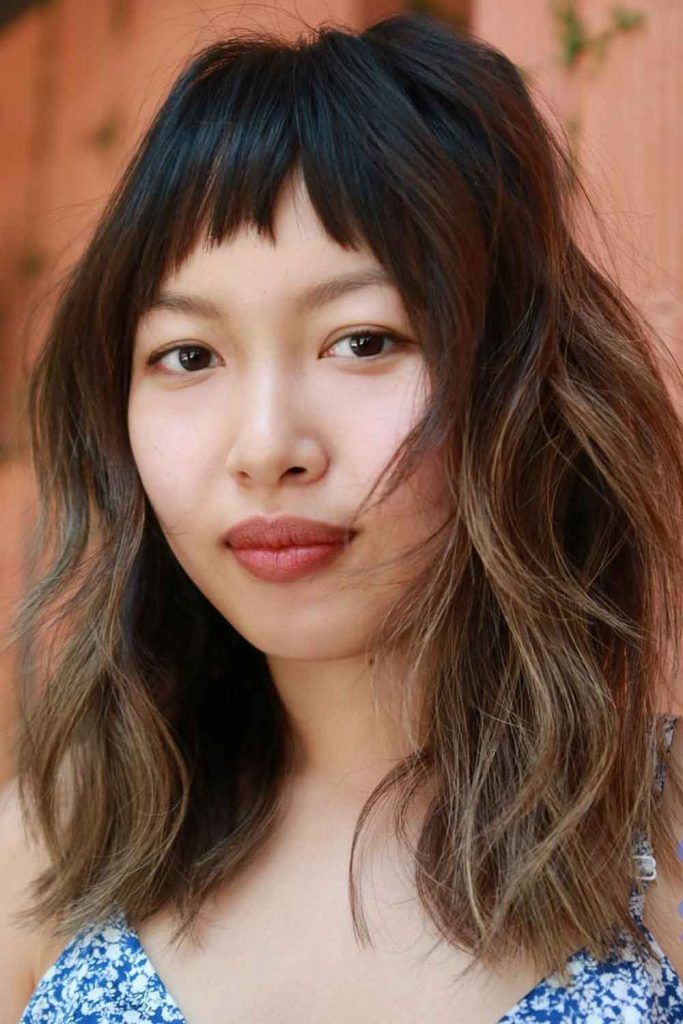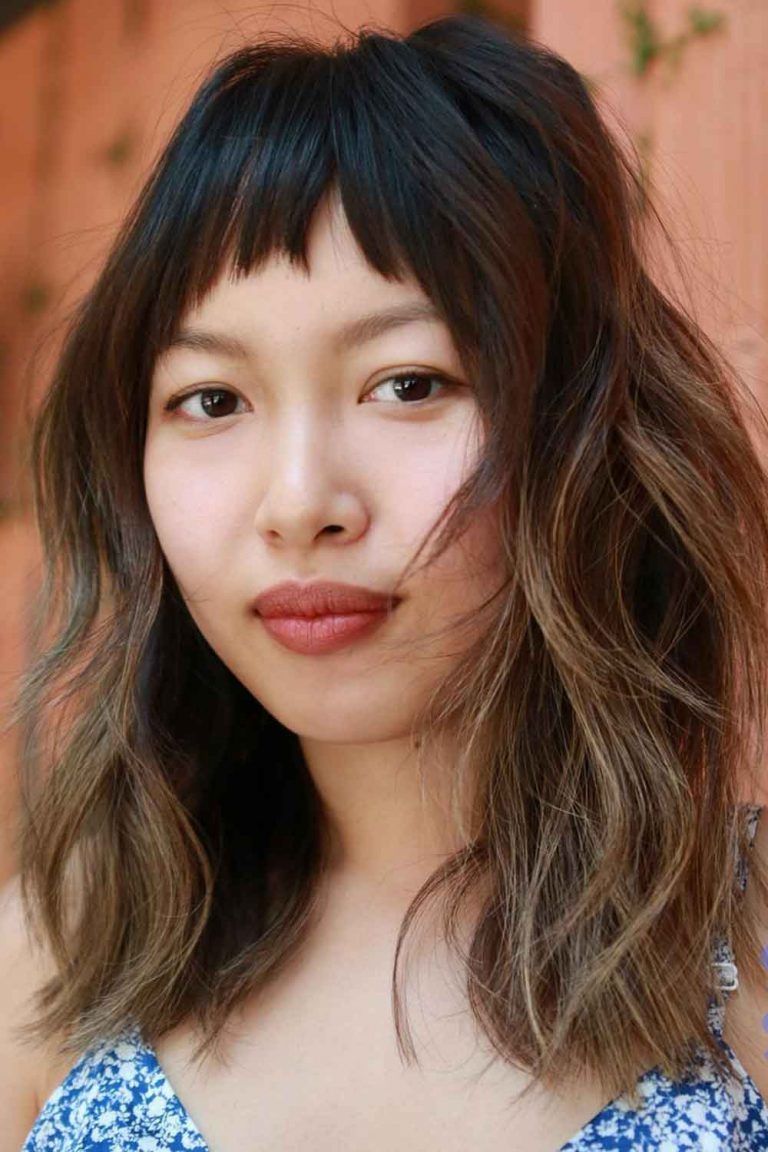 Credit photo: instagram.com/salsalhair
Dark brown hair will look good with gold or chestnut ombre. In addition, if you want to get a little shine, choose some gold highlights.
Dark Chocolate Brown Hair Ideas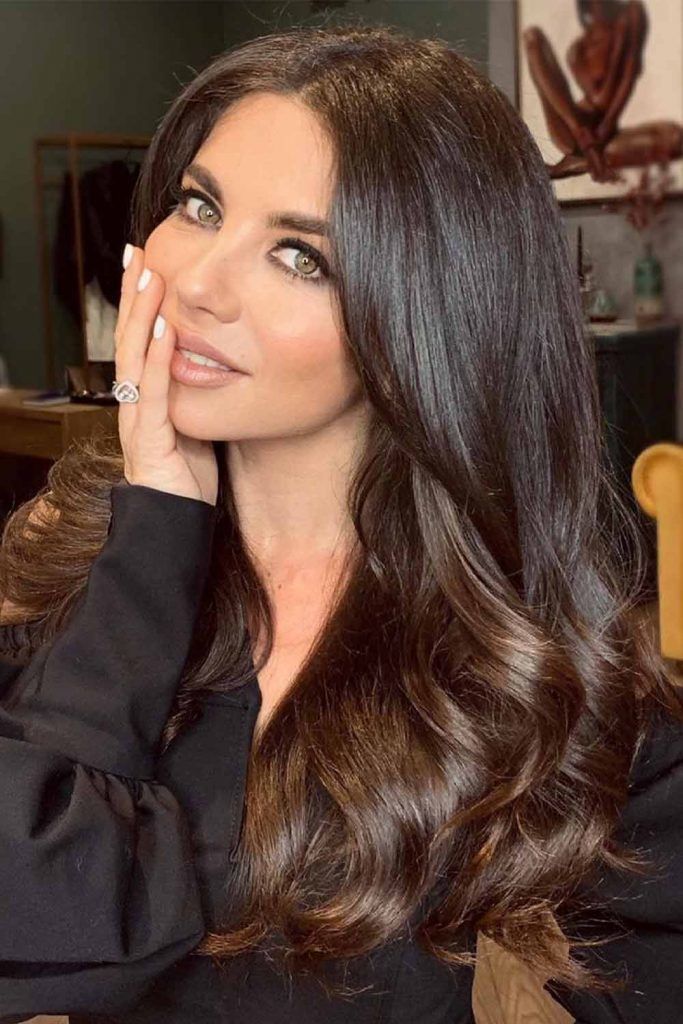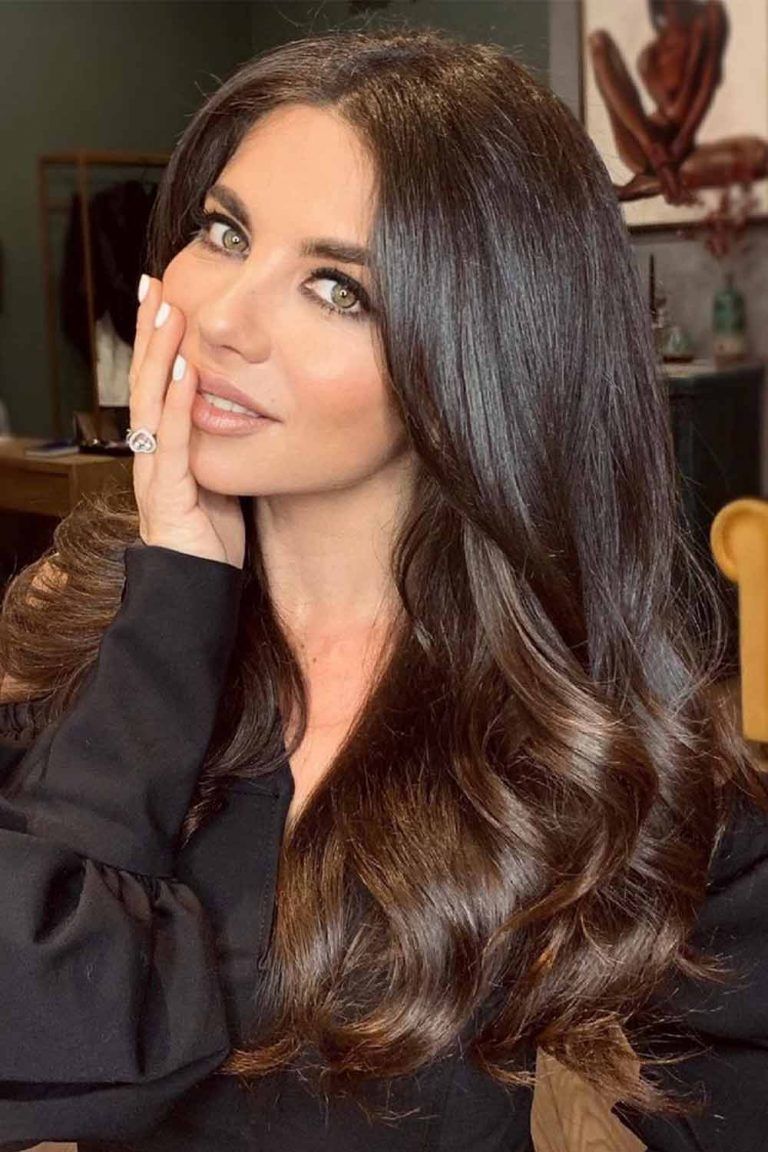 Credit photo: instagram.com/sheffpavelstylist
Soft and charming, it is such dark chocolate brown. This is the most natural brown hair shade, try it, and you will enjoy it for a long time!


See what we mean? Who says blondes have more fun? These sexy shades are brilliant for those who love brunette hair!
FAQ: Brunette Hair
What is the difference between a brunette and brown hair?
After black hair, brown hair is the second most widespread human hair color. It ranges in color from dark brown to light brown. Brown-haired people are quite often referred to as brunette, which is the feminine form of brunet in French language. This is the diminutive of brun, meaning brown or brown-haired.
Why is brunette hair better?
Dark hair generally hides damage better than light hair because the hairs are inherently thicker, weighting down split ends and flyaways.
Does dark hair make you look older?
Black and dark brown hair colors can make light skin appear older by highlighting wrinkles and creases. Going lighter than your natural hues is the finest suggestion for choosing a hair color that will make you look younger. If you choose darker colors, you'll probably dislike your new look.
Was this article helpful?