When it comes to stylish haircuts, many boys feel somehow left out since they think that all the pleasure of versatility is left for women. However, we are going to prove that such a consumption is totally wrong at the root. We have a complete guide into Caesar haircut world ready for you and once you enter, there is no way you are turning back without a trendy cut in mind! It is time to discover something new, shall we?
What Is A Caesar Haircut?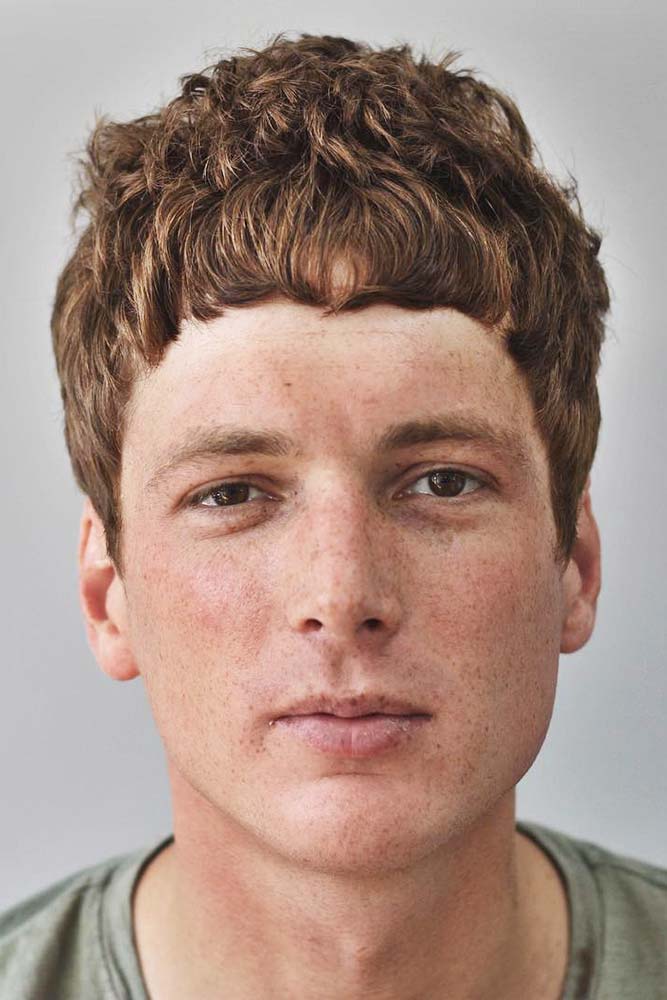 Credit photo: instagram.com/joshconnollybarber
Caesar cut dates back to the times of Julius Caesar himself. The thing is that the short fringe was the signature cut for the emperor, he has his reasons though, since there was baldness to hide. However, these days among all the hairstyles for men this one is on the edge of popularity not because it is so famous but because it is also trendy, convenient and comes with lots of options to try out.
How To Get The Caesar Haircut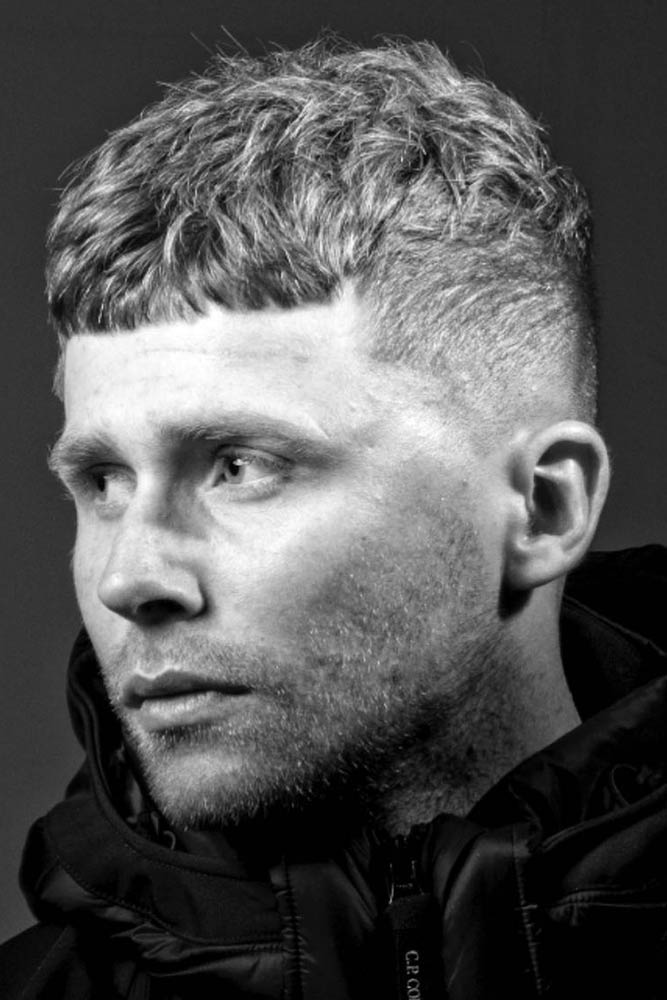 Credit photo: instagram.com/flanagansbarbers
The thing is that this is a popular cut for short hair, and every barber is aware how to get it, but the main difference for this cut is the textured top and short fringe. All the other details can be figured out with the hair stylist. However, we are going to present to your attention a list of possible options to choose from so that you are wholly prepared before the visit to the salon.
How To Wear And Style The Caesar Haircut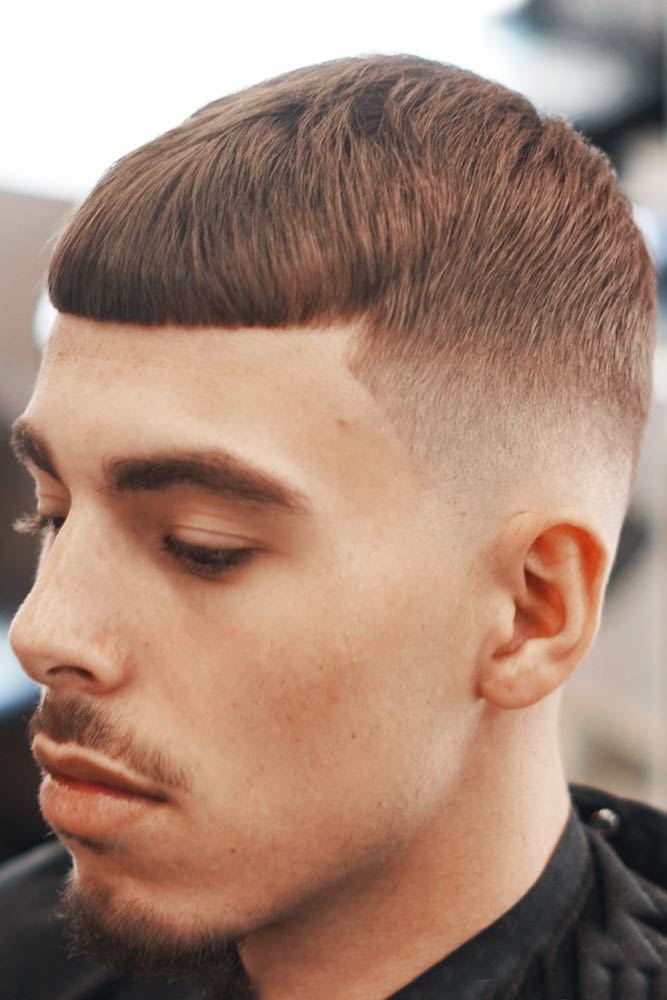 Credit photo: instagram.com/flanagansbarbers
Sometimes the main issue about men haircut ideas is that most men are afraid of styling procedure. The truth is that Caesar cut is undoubtedly one of the easiest to style. All you need is a little bit of hair product and your fingers or comb to style the hair upwards, or at that matter any way, you like the most. What is more, there are some other styles that you can combine the Caesar cut with, bold fade, undercut, asymmetrical fringe and whatnot. We will have a closer look at all the available options later on.
Caesar With A Fade
The fade haircut is one of the most required styles these days for men. However, you can easily mix and match the bald fade with Caesar haircut. The outcome is always simple to play around with and cool to look at.
High Fade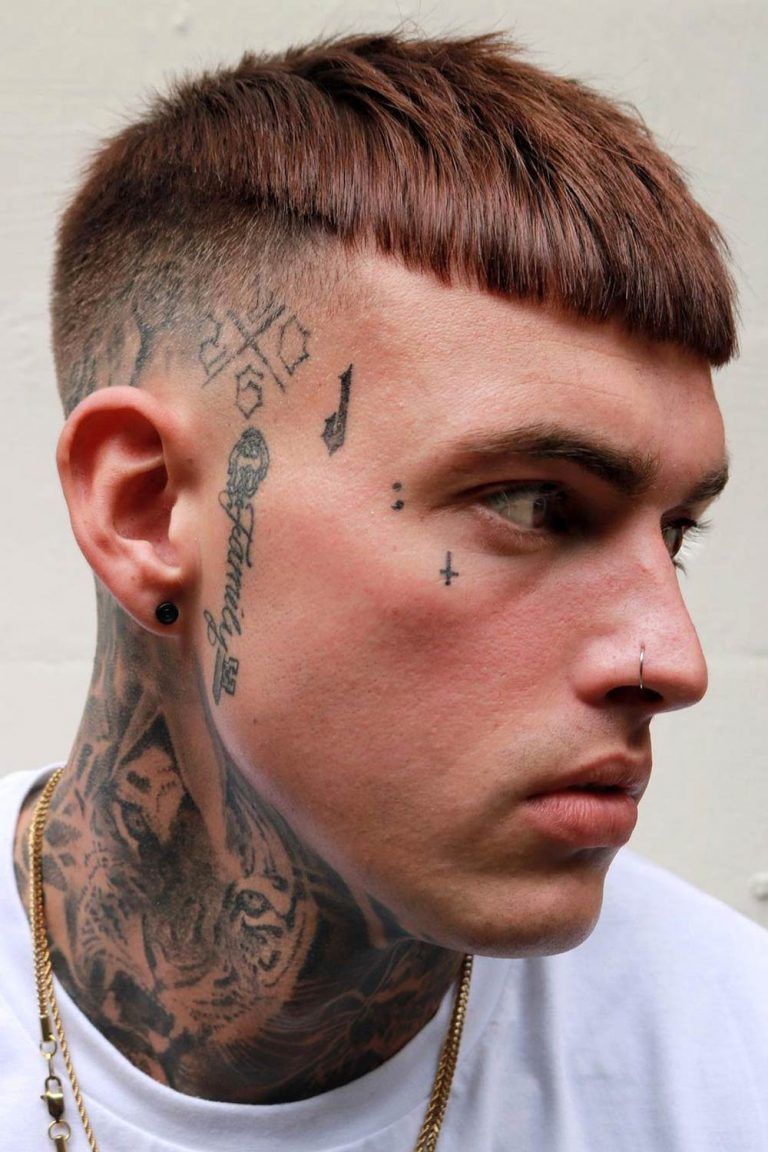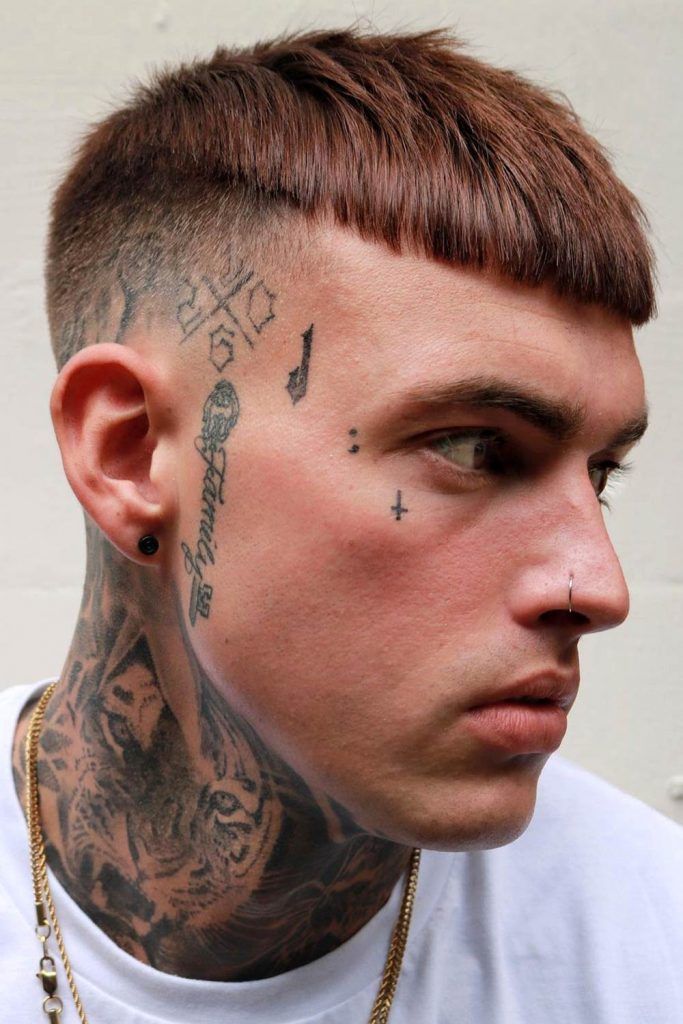 Credit photo: instagram.com/hayden_cassidy
If you are one of those men who do not like to pay too much attention to the styling process of your hair, all you need to do is to opt for a combo of fade cut and Caesar one. There you go!
Mid Fade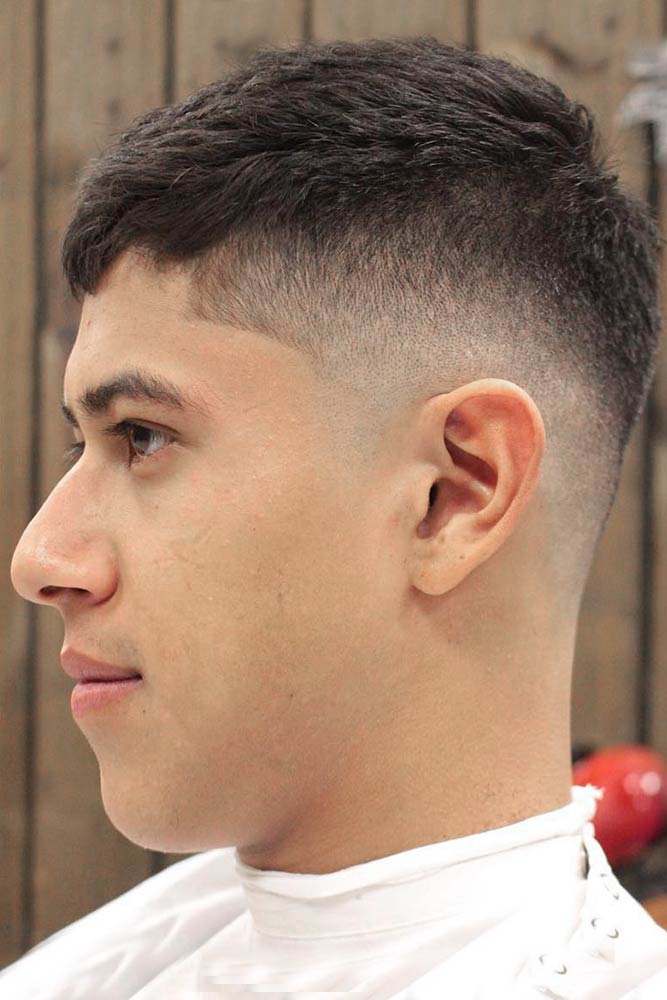 Credit photo: instagram.com/alexthegreatvivar
The beauty of mid fade lies in its ability to decrease gradually. Among all the haircut styles this one is probably the most requested for. There is no wonder why, in fact, since it looks elegant and masculine.
Low Fade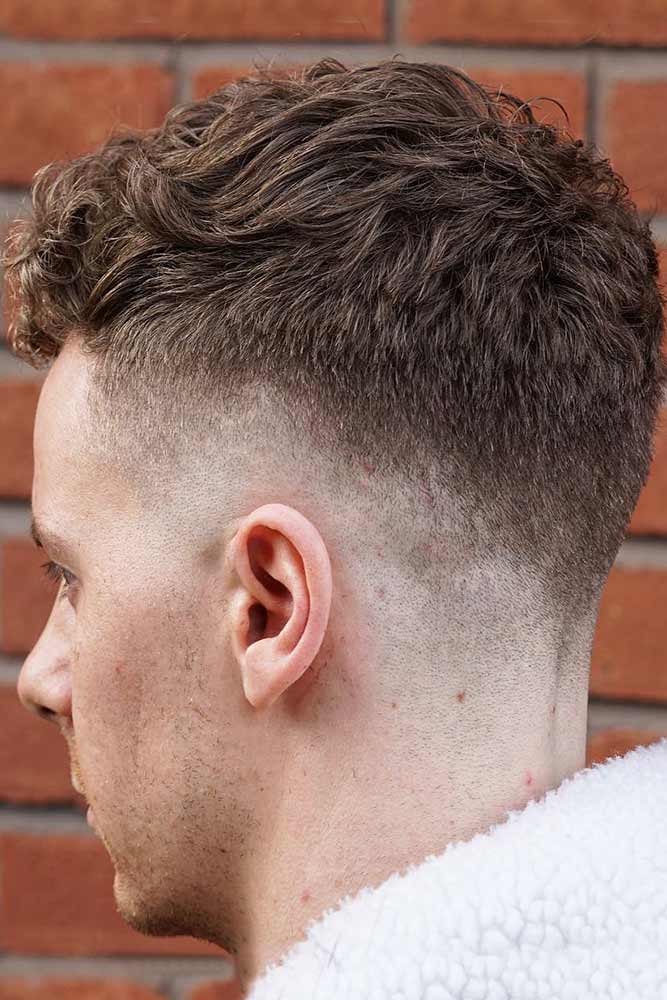 Credit photo: instagram.com/flanagansbarbers
The low fade option will suit those of you who would like to keep the most of the hair a little longer. Only the lowest part of the back of your head and your sides are cut very short, while all the party is left to the top. This type of haircut will come in handy for those of you with wavy hair that is for sure.
Short Caesar Haircut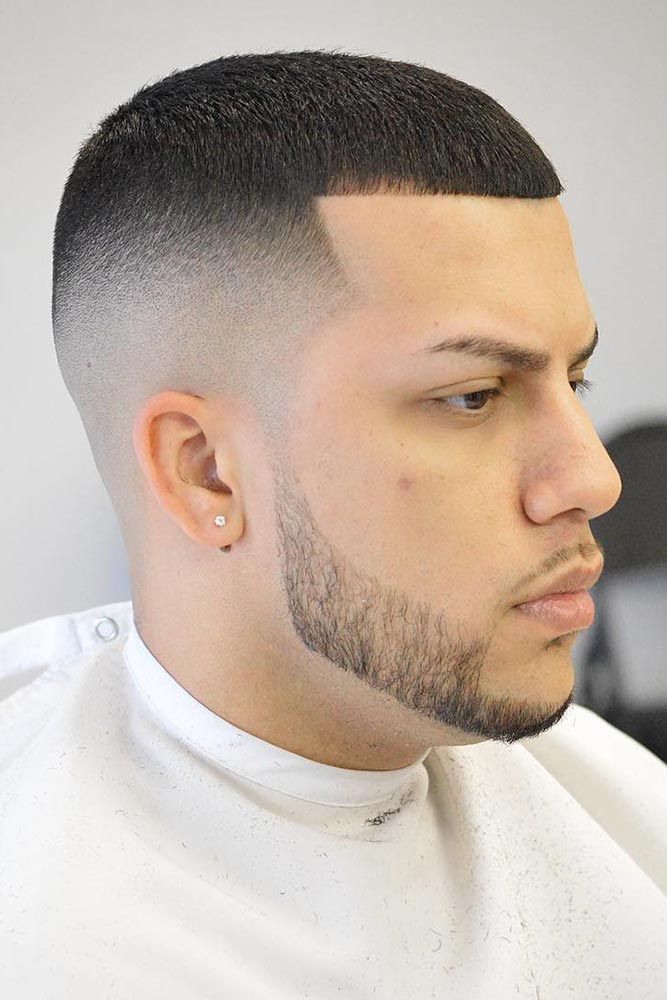 Credit photo: instagram.com/zeke_the_barber
Buzz cut is indeed not an option for all the men. However there is something in the middle. If you are looking for really short haircuts that are easy to maintain as well, this one may become your absolute fav.
Modern Caesar Haircut Hairstyle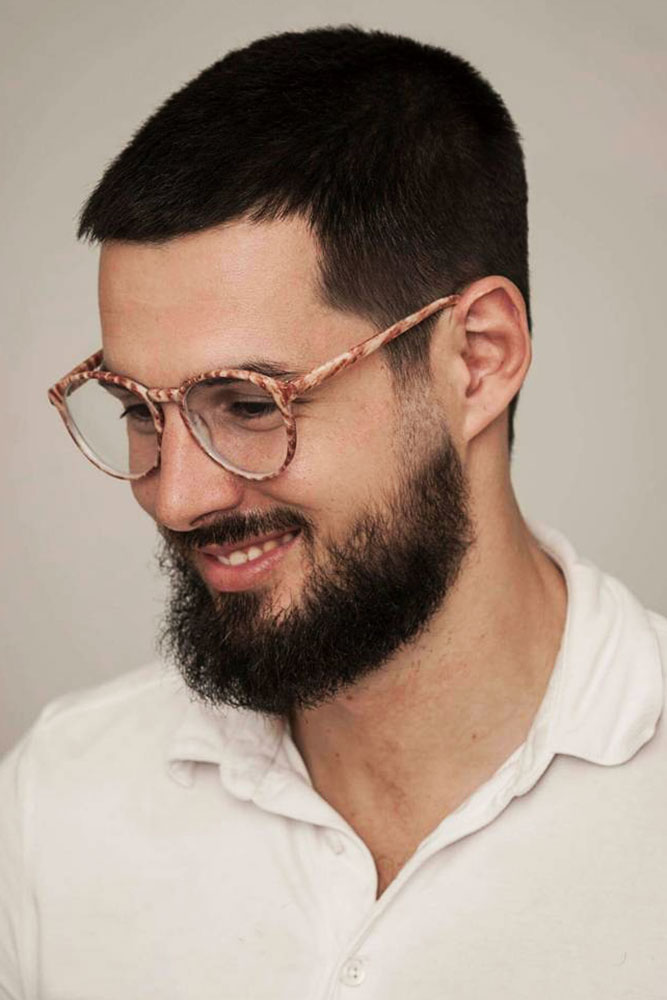 Credit photo: instagram.com/urednistvo.pricesk.robert
Short haircuts for men are many, but not all of them are super stylish and simple to look after at the same time. This modern Caesar cut is indeed a treasure to value, it is a little shorter than the classic one, but that does not interfere with the impression it still carries out!
Caesar Cut On Curly Hair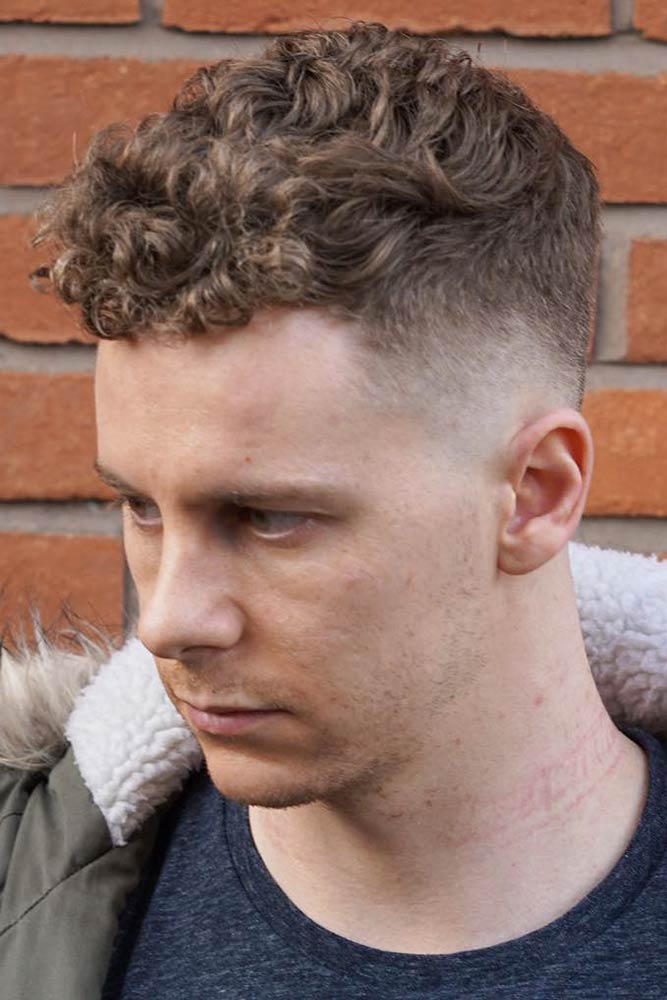 Credit photo: instagram.com/flanagansbarbers
Playing around with curly hair may be difficult for both men and women. However, if you know about the Caesar haircut world, it will make it a lot easier to come up with something. Faded sides and longer top are precisely what you need in this case.
Wavy Caesar Haircut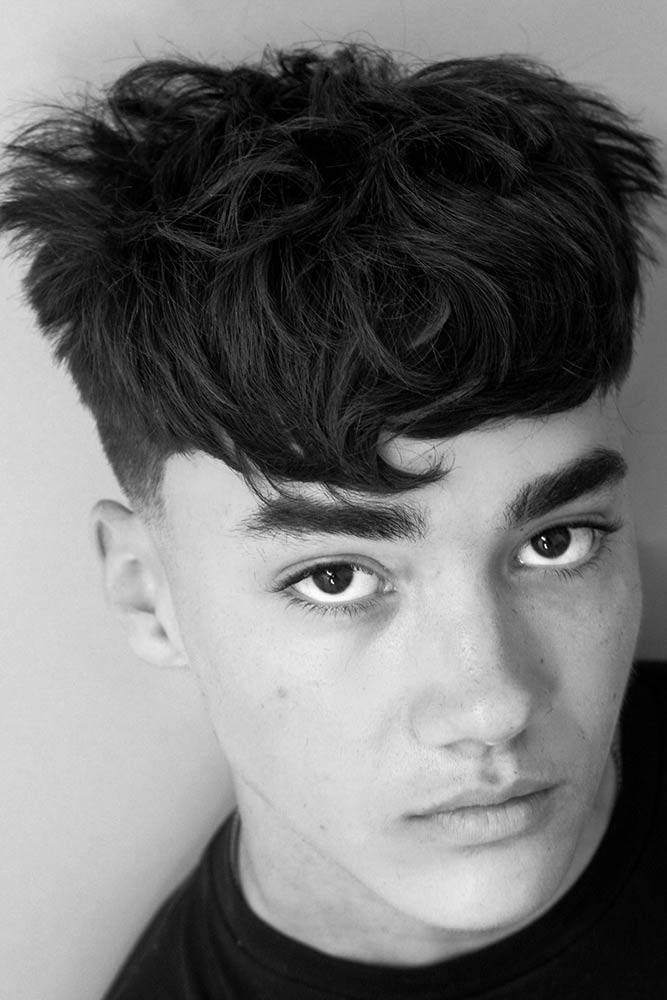 Credit photo: instagram.com/menspiresalon
Finding a haircut for men with wavy hair may be pretty challenging, we admit it. Yet, if you are one of those with angular face shapes, then we may have just a great idea for you in mind. Have a look yourself!
Textured Crop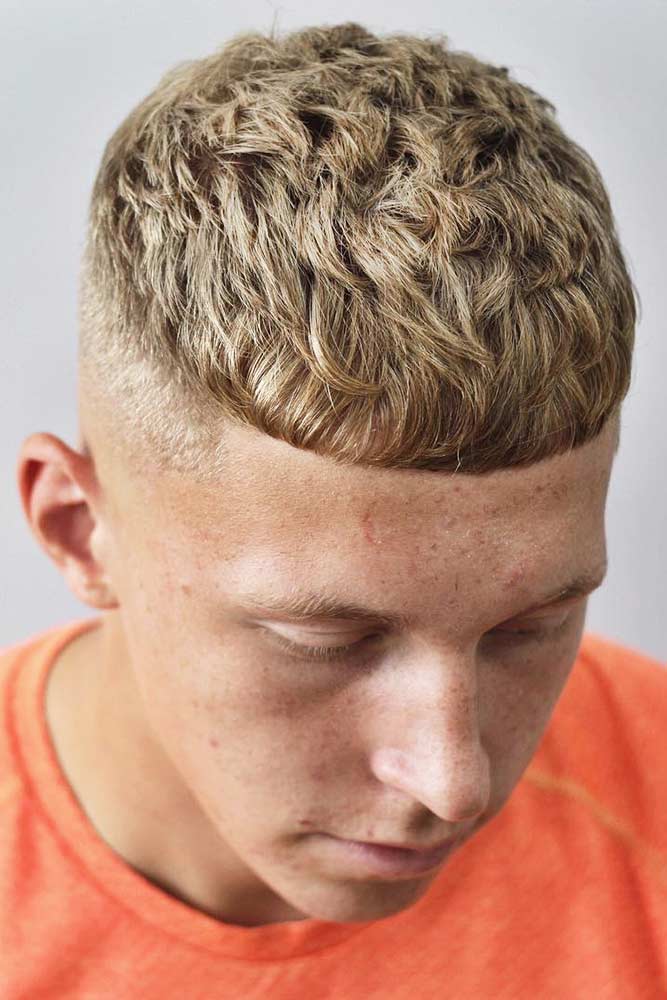 Credit photo: instagram.com/joshconnollybarber
The long top is not always an issue for many men, besides there is sometimes the issue of volume to deal with. That is why Caesar hairstyle with the textured top is exactly what you need to kill all the birds with one stone!
Straight Hairstyle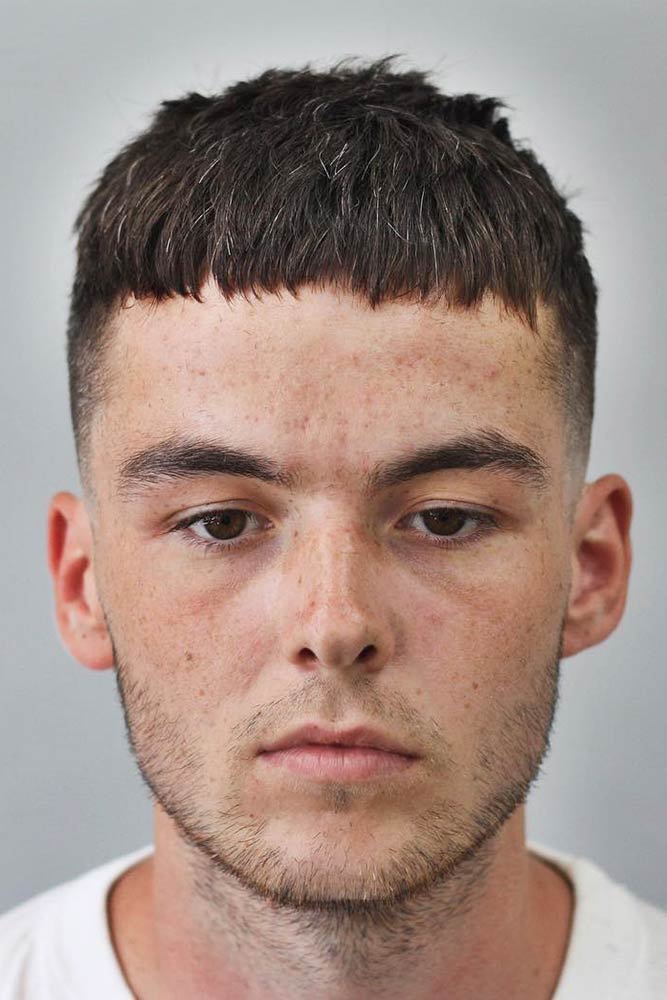 Credit photo: instagram.com/joshconnollybarber
Very often thick hair needs a particular approach, but there is nothing an adequately chosen Caesar style wouldn't be able to deal with. All you need is a taper fade and some layered top that is it!
Spiky Fauxhawk Caesar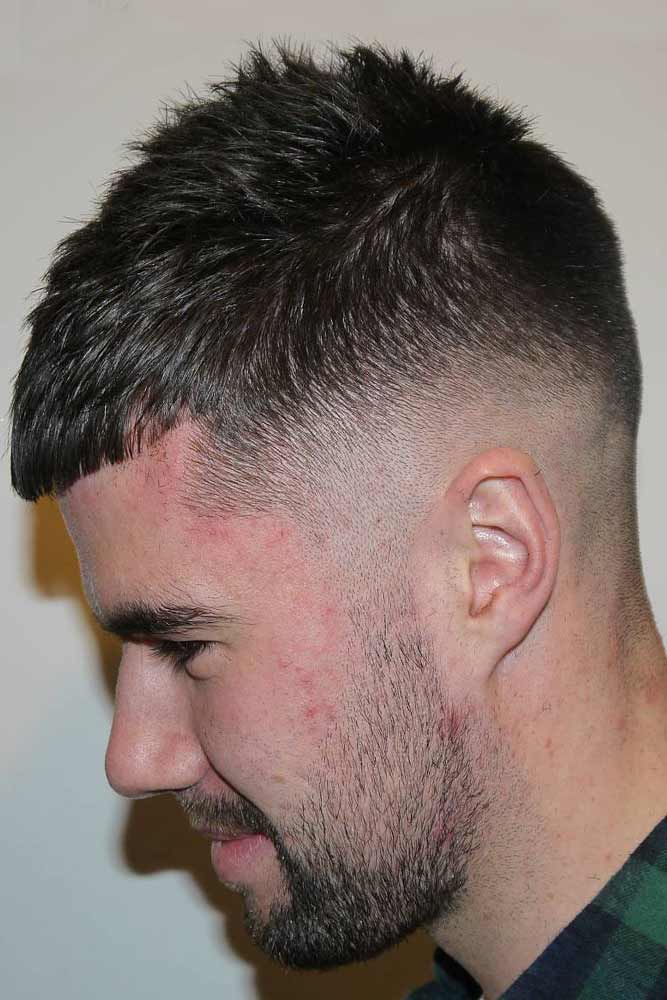 Credit photo: instagram.com/cobysheridan_
Faux Hawk is something that many men would like to opt for however they may face the issue of proper example to follow. This spiky hairstyle is undoubtedly the one all the trendy fellows would want to pull off at least once!
Choppy Fringe
Messy styling is very often one of those things that attract most men. This choppy fringe Caesar style is the best representative of the idea. If you are ready to deal with long hair and some styling involved, then this is precisely what you should try out!
Asymmetrical Fringe
If you are looking for something extra trendy, then we are ready to offer this asymmetrical fringe style. What makes it so unique is that this Caesar haircut is not only cut alternatively it also has a platinum tint to it. In case you are looking for dramatic changes then this one may be your most excellent option to apply for.
Caesar Haircut With Surgical Line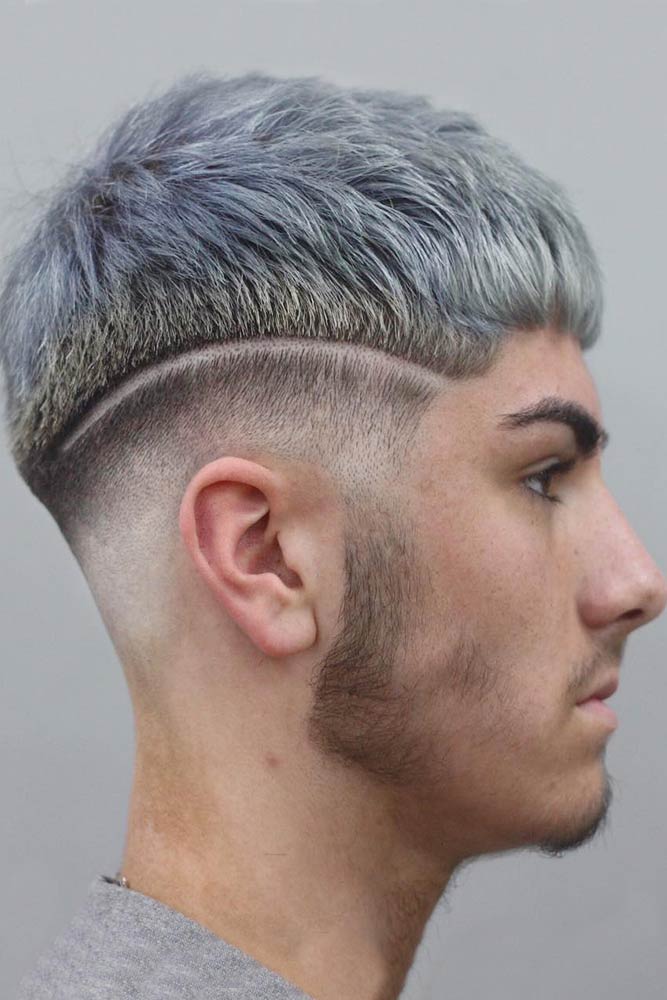 Credit photo: instagram.com/joshconnollybarber
Grey hair is the latest trend for both boys and girls here. If you are in search of something out of the ordinary, then this grey with bluish tint hair styled in Caesar cut with bald fade, and the surgical line is your best try.
Slightly Rounded Hairline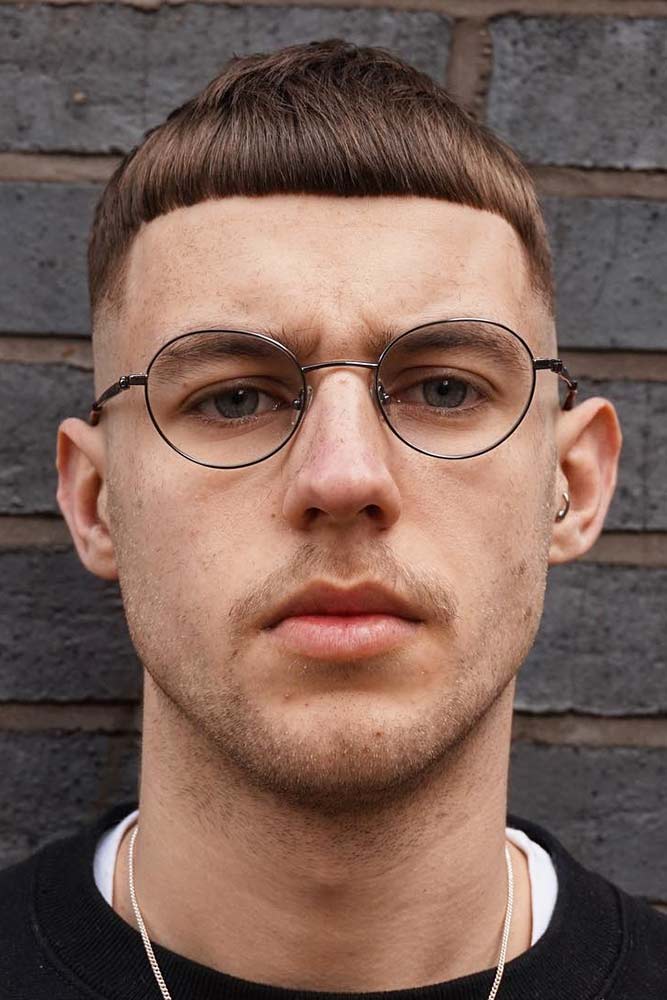 Credit photo: instagram.com/rpb_nq
Blunt Bang is something that most men may be pretty afraid of. However, this Caesar cut with rounded hairline looks especially sassy and masculine.
Caesar Haircut On Natural Hair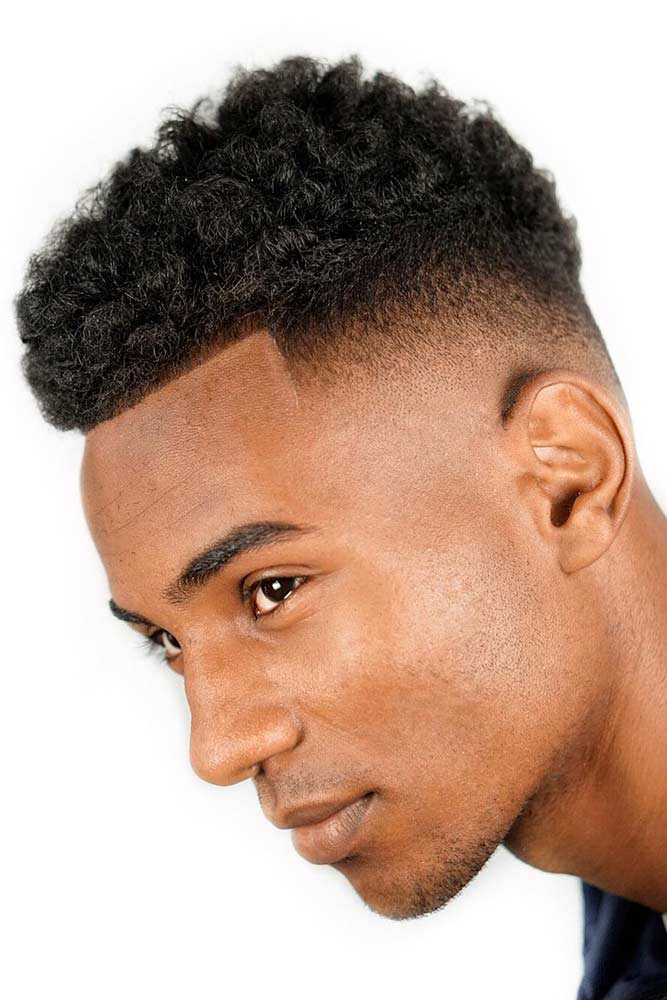 Credit photo: instagram.com/z_ramsey
Natural hairstyles for black hair is maybe sometimes challenging to cut and style appropriately. Well, now when you are aware of Caesar haircut, there is nothing to worry about since it suits this type of hair just like bread and butter!
Caesar Haircut With Beard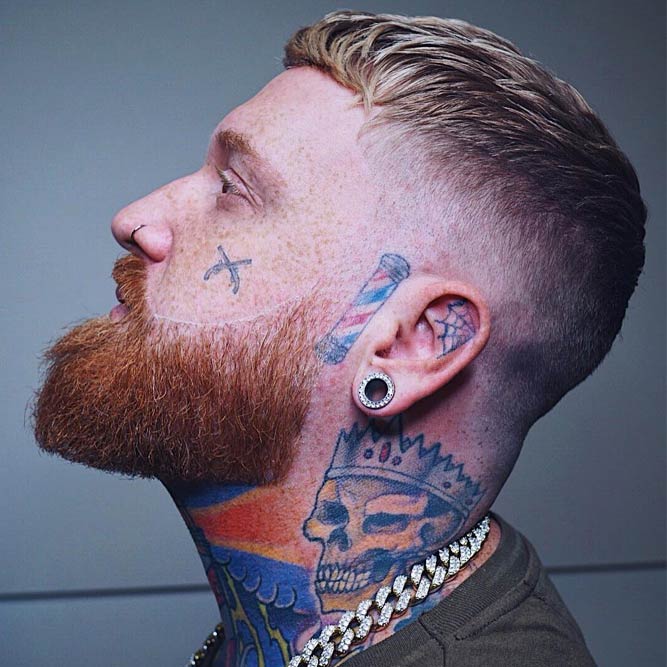 Credit photo: instagram.com/wesdoeshair
Since Caesar cut is quite minimalistic, you can build the perfect balance if you combine your mighty beard with it. Wet and structured top and neatly tapered sides that roughly transit into outlined beard is a nice look for a modern guy.
Bleached Caesar Haircut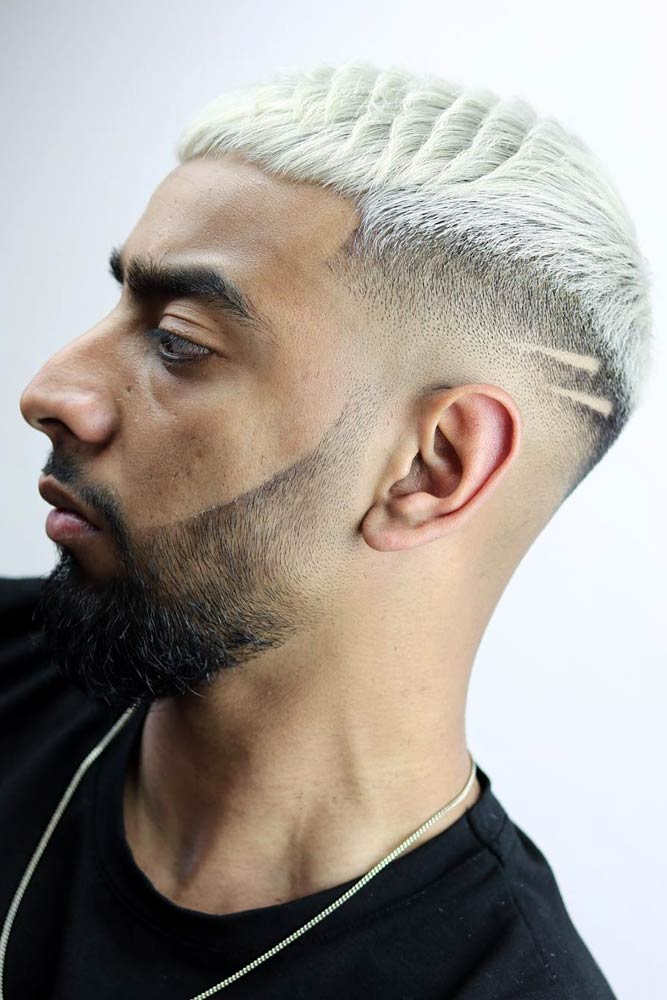 Credit photo: instagram.com/corneliucrihan
Though some people may find bleached hair to be a controversial idea, many contemporary men love to stand out in the crowd in this way. If you are into contrasts, you can bleach only the top portion of the cut, leaving the rest of your hair to play around with tapers.
Textured Crop With Two Shaved Stripes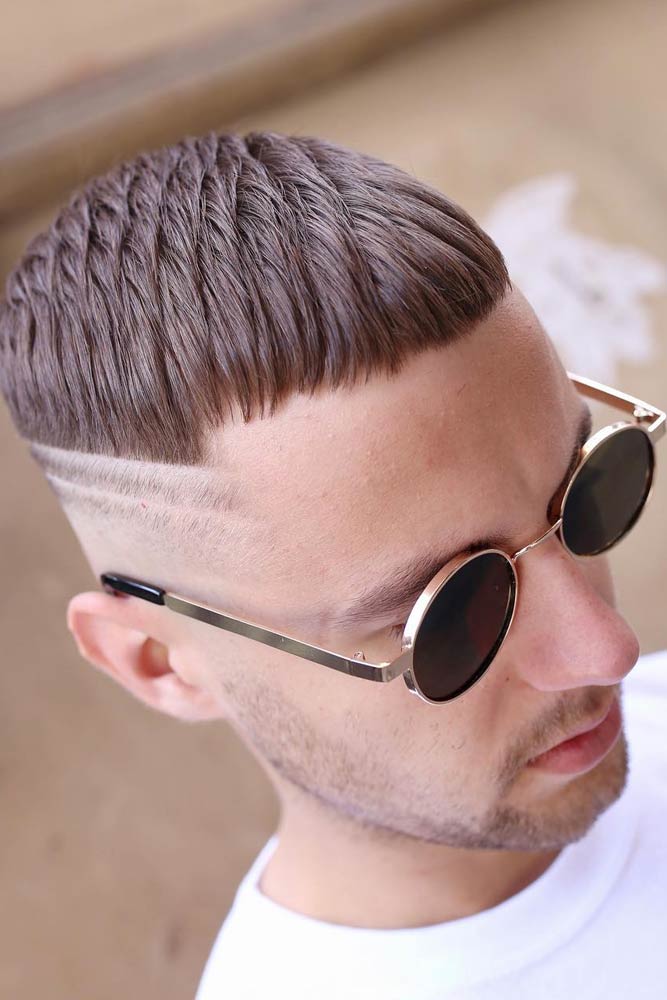 Credit photo: instagram.com/rpb_nq
Who says that only undercuts can feature hair tattoos? You can diversify and customize your minimalist Caesar cut by spicing it up with a shaved pattern on the sides. Two thin shaved stripes are a good idea when you don't know where to start.
Long Caesar Haircut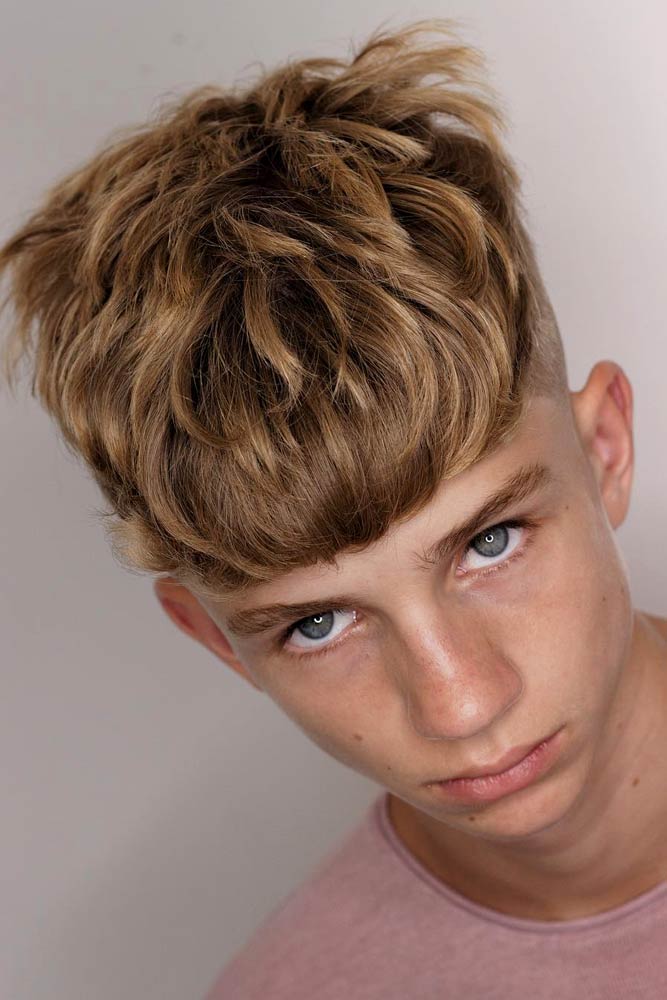 Credit photo: instagram.com/horatiuthebarber
Men who are fond of those popular messy looks should opt for a longer version of Caesar haircut. The more hair on top you have, the more room for tousled styling there is. To make it big, make the sides as clean as possible.
Caesar Haircut With Side Part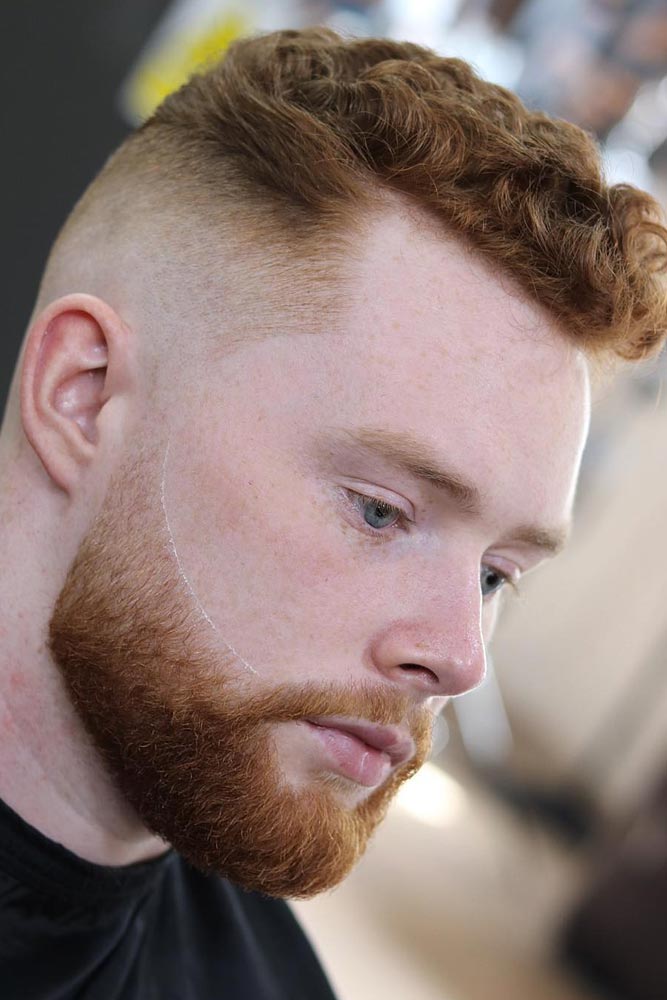 Credit photo: instagram.com/corneliucrihan
How about you to break the no-part rules and pull off a side-parted Caesar? Of course, you won't be able to create a part yourself; you'll need to ask your barber to shave the parting line. Even though this veraition doesn't really fit the classic idea of the cut, it still looks pretty unique and therefore impressive.
Caesar Haircut With Hair Tattoo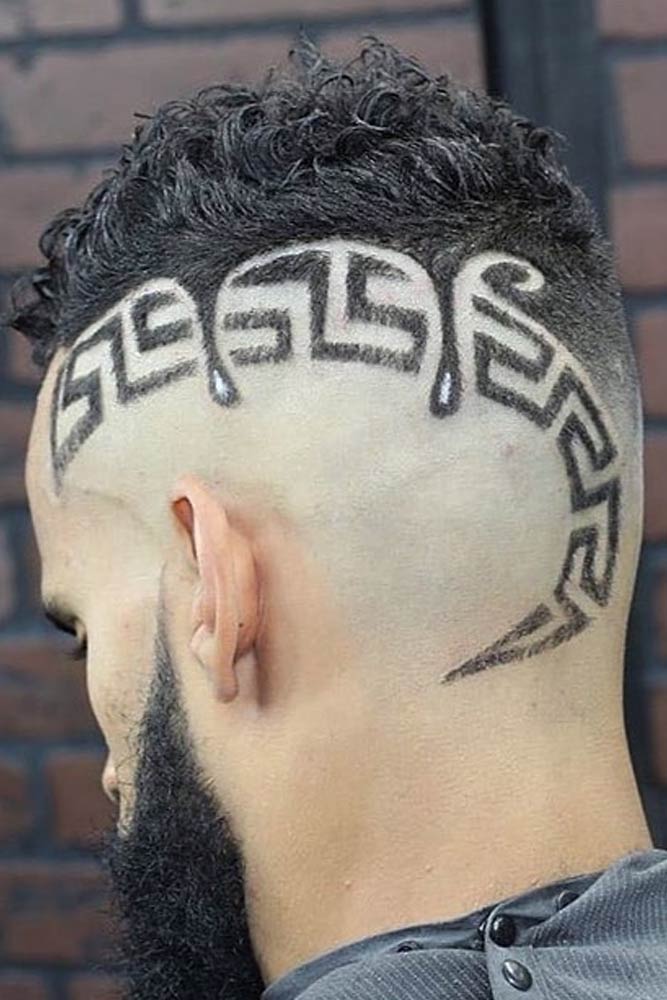 Credit photo: instagram.com/haritobarber
Caesar cut is strict, but it doesn't mean that you can't be creative. If you let your imagination run wild and find a barber who knows how to deal with hair tattoos, you can rock an entirely different haircut that no one will be able to forget.
Blue Textured Top + Hard Part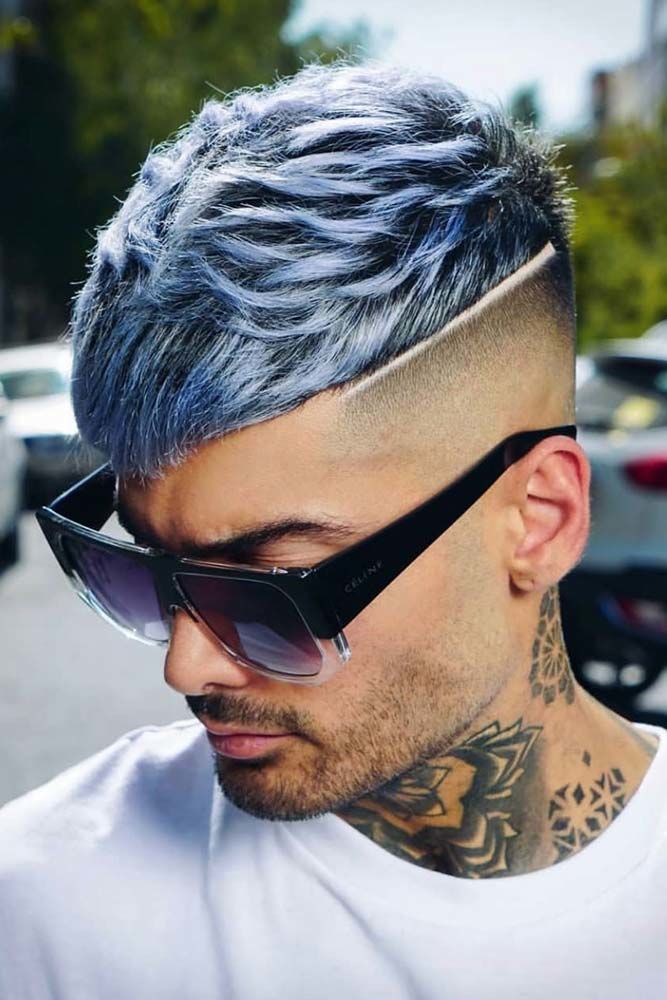 Credit photo: instagram.com/abbas_ahmadifard
FAQ: Caesar Haircut
Why do they call it a Caesar haircut?
A hairstyle with horizontally straight and shortly cut bangs is known as the Caesar cut. The hair is layered all over to a depth of 2,5–5 cm (1,5-2 inches). It is named in honor of the Roman Emperor Tiberius Caesar Augustus, who is usually depicted with his hair styled in this way.
What's the difference between Caesar and crew cut?
A Caesar is traditionally the same length all the way around, with the hair on top styled forward. However, lengths can range from 0.5 inches (1.25 cm) in Crew Cut area to slightly over 3,5 inches (7.7 cm). You can add extra volume and texture to the top hair if you want it to be better structured.
How do I ask for a Caesar haircut?
If you want a classic Caesar cut, you should aim for a scissor cut all over with caesar bangs of roughly 0.5-2 inches. Allow your hairdresser a little leeway to create the look that complements your hairline and face shape.
REFERENCES:
How to Do a Caesar Haircut Source