Spiky Hair Is Meant For Statement-Makers!
The very first thought that comes to people's minds when they think of spiky hair is the beginning of the punky MTV era. It took this hairstyle less than a couple of days to become popular with men of all ages, so it moved from the scene to the world of everyday fashion.
ADVERTISEMENT ‧ CONTINUE READING BELOW
And even though those spikes have a sassy, eye-catching character, not all its variations are all about rebellious style. To show you how different and versatile the hairstyle can be, we've prepared some modern ideas of spiked hair. Today, you can spike up your hair and still look pretty masculine and even presentable. See how to style and wear it right!
How To Spike Up Your Hair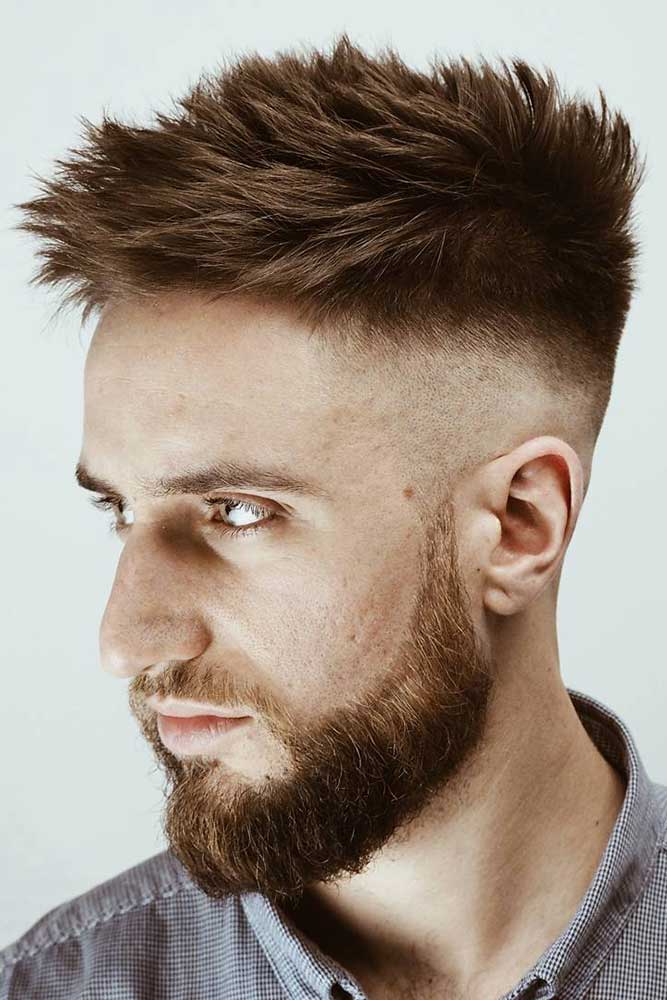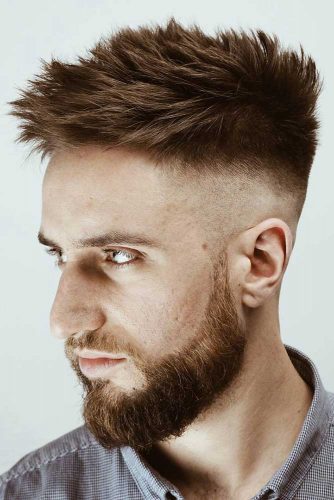 Source: ambarberia via Instagram
Believe it or not, there are lots of ways on how to spike hair. Each one gives a totally different look with its unique texture, and the key to mastering the styles lies in the right products. Remember to choose the styling product based on the look you want to achieve. As for the process of creating spikes, here are some basics that will help you to make everything right and nice:
Always start working with clean, a bit damp hair. Make sure that the previously used product is washed out completely. Those who have curly or wavy textures should straighten their locks before doing spikes.
It's always easier to work with short hair. First, you apply a product throughout your hair, distributing it evenly while moving front to back. Avoid using clues and gels if you want a relaxed, messy look: a soft wax or pomade will do.
When your hair is fully and evenly coated with the product, start pulling handfuls of your hair to create the spikes. Hold each one for about 20 seconds to secure its shape.
For men with longer manes, it's better to opt for stronghold products and finish everything by blow drying.
If your hair tends to get frizzy, you can finish the style with hairspray.
ADVERTISEMENT ‧ CONTINUE READING BELOW
Best Spiky Styles And Cuts For Men
Spiky Hair With Fade
Spiky Faux Hawk
Spiky Quiff + Light Taper
Spiky Mohawk
Spiked Top + Hard Part
Side Parted Spiky Top
Pompadour With Spikes
Spiky Style With Swept Back Top
Spiky Fringe
Short Spikes
Long Descending Spikes
Spiky Hair For Wavy Hair
Spiky Hair With Blonde Accents
Asian-Inspired Spiky Style
Spiky Hairstyle For Thick Hair
Spikes For Fine Hair
Spiky Fine Hair
Windswept Spiky Hair
Wavy Spikes
Comb Over Faded Spikes
Spikes With Shaved Line
Faux Hawk Spiky Hair With Undercut
Spiky hair can be as different as one pleases. It can come as a crazy-teen or an elegant-gentleman look. Now you know what ideas can fit your hair type, so it's time to choose an idea and bring it to life. All in all, everything you need is some wax!
ADVERTISEMENT ‧ CONTINUE READING BELOW