Are you looking for popular short hairstyles for men? Then you have come to the right place. Today men wish to follow trends, as well. Why not give them such an opportunity? We present you a collection of trendy hairstyles for men. Pick several options and show them to your barber.
Today we will discuss short hairstyles for men that are trending.We know that men would like to keep up with trends, as well. And we think it is great. Fashion is not for ladies only these days.
*We may earn money from affiliate links on this page. Please check out our disclosure policy for more details.
Talking about trends, lately, we have observed a huge comeback of classy undercuts and vintage barbering hairstyles.But when it comes to hairstyles for men, it is not only about trends but also about comfort. That is why short hairstyles are more popular than longer hairstyles.
So, let's discover a photo gallery where you can pick a trendy and comfortable short hairstyle to look super cool and handsome. Ready?
Short Hair with Side Part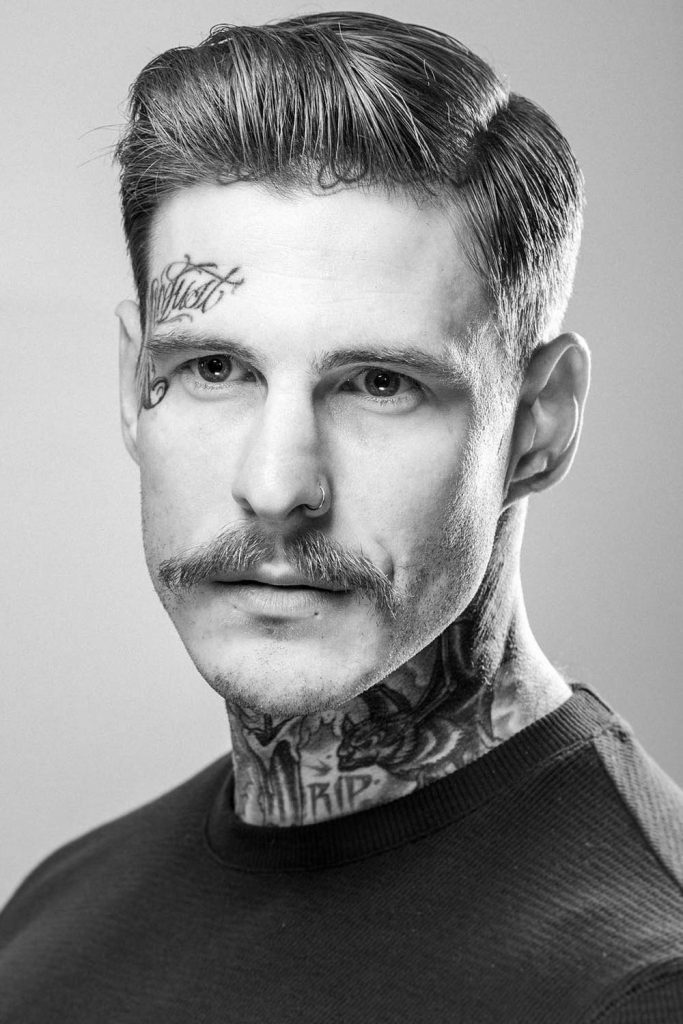 Credit photo: instagram.com/andrewdoeshair
For starters, we are going to examine the side part. The side part is most assuredly the way to go. Long gone are the days of the middle part with the feathered look. There are various styles that accommodate the side part so you will not be limited once you decide which side your part should fall on. Unless you are one of the very lucky members of society that has a neutral crown, there actually is a determinable side on which you should part your hair. Your barber can help you determine this and assist you with getting things lined up.
So how many times have you asked yourself, where should I part my hair? One answer that is certainly not the correct one is in the middle! That hideous look from the 80's era has thankfully expired. Every time I see someone still attempting to pull off the middle part I can't help but picture "Alfalfa" from "The Little Rascals". There are plenty of cool hairstyles for men without having to resort to that practice.
The actual number of hairstyles for men with various lengths of hair may surprise you. So whether you choose the spikey, messy or clean-cut look there are viable options for each and every taste imaginable.
Undercut with Side Swept Bang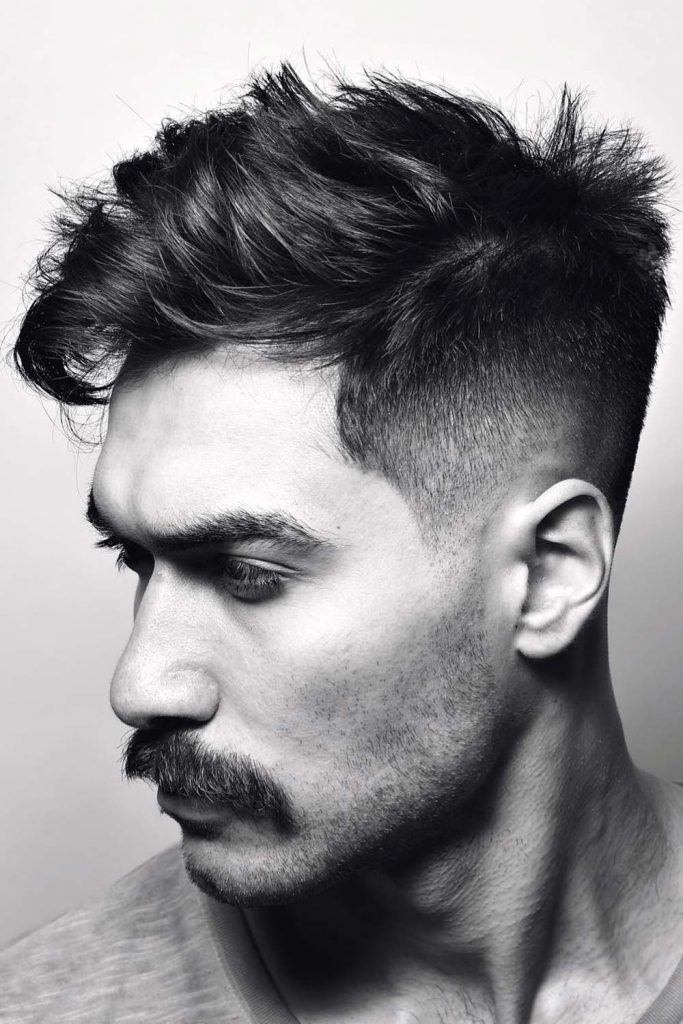 Credit photo: instagram.com/a.nizhnick
The undercut is a timeless choice when considering the best haircuts for men. This cut has been popular spanning across many decades beginning all the way back in the 1920's. It's popularity surged again in the 21st century as well. It's longer length on the top of the head while keeping the sides buzzed off allows for style as well as comfort. There are styles geared toward every type of hair whether it be fine or thick, straight or curly. The variable will range even more when you consider the shape of your face, your age and other contributing factors. The men's short hairstyles this year are accommodating no matter your age or preference.
High Fade with Short Textured Fringe Bangs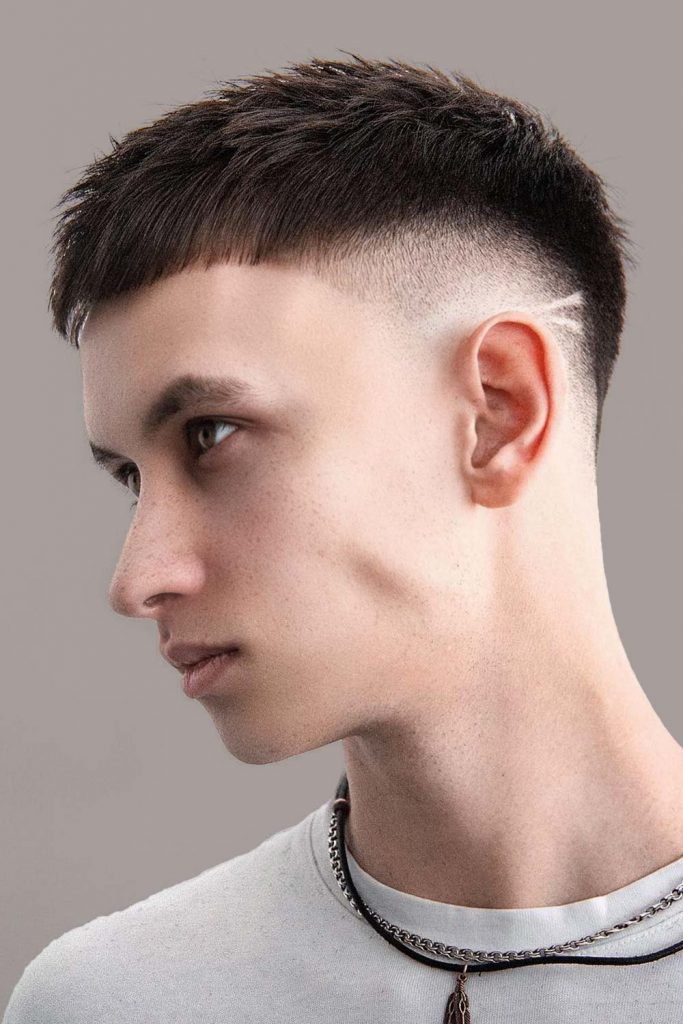 Credit photo: instagram.com/meha_barber
Another type of haircut that offers versatility and comfort is the fade. Now don't think you can just simply walk into your local barbershop and ask for a fade and get exactly what you want. There are various types of haircuts for men and the fade has several aspects that are all its own. The fade also spans various cultures and ethnicities. If you wear your hair short then you will be in the category of the low fade.
If you have a length that you want to hang onto then you fall under the classification of a high-fade. There are still yet choices to be made. Depending on how much hair you want to be left on the sides and back of your head there are many awesome short hairstyles for men. Some examples are the bald fade, mid fade, faded mohawk, faded pompadour, high taper fade with design and the list continues. You can, however, ask for a classic fade or a high fade with a crew cut, also referred to a military cut and you should be able to walk away from the barber's chair pleased with your result.
Classic Short Curly Top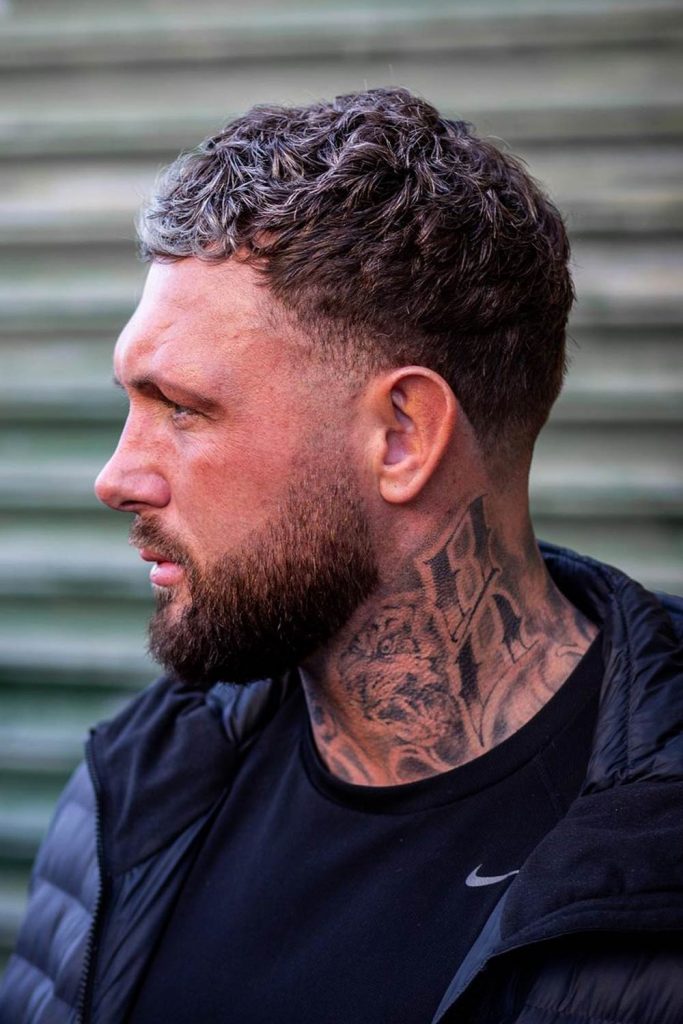 Credit photo: instagram.com/tombaxter_hair
If you are one of those men who has been blessed with curly or wavy hair pat yourself on the back because you just kicked the level of interest up to a notch. There are haircuts that look much better on a man with curly or wavy hair than they do with guys with short hair. There was also a time when straight-haired men wanted your beloved curls so badly they got perms! There is a big difference between wavy hair and curly hair. Wavy hair grows straight and as it lengthens gets wavy. That is not the case with curly hair. There are still many men's short wavy hairstyles that are best pulled off by them and them alone. A cut takes on a whole new identity for a man with wavy hair than that of a man with straight hair. There are many who would like to have the ability to pull off a short curly hair for men type of cut.
Slicked Back with Low Taper Fade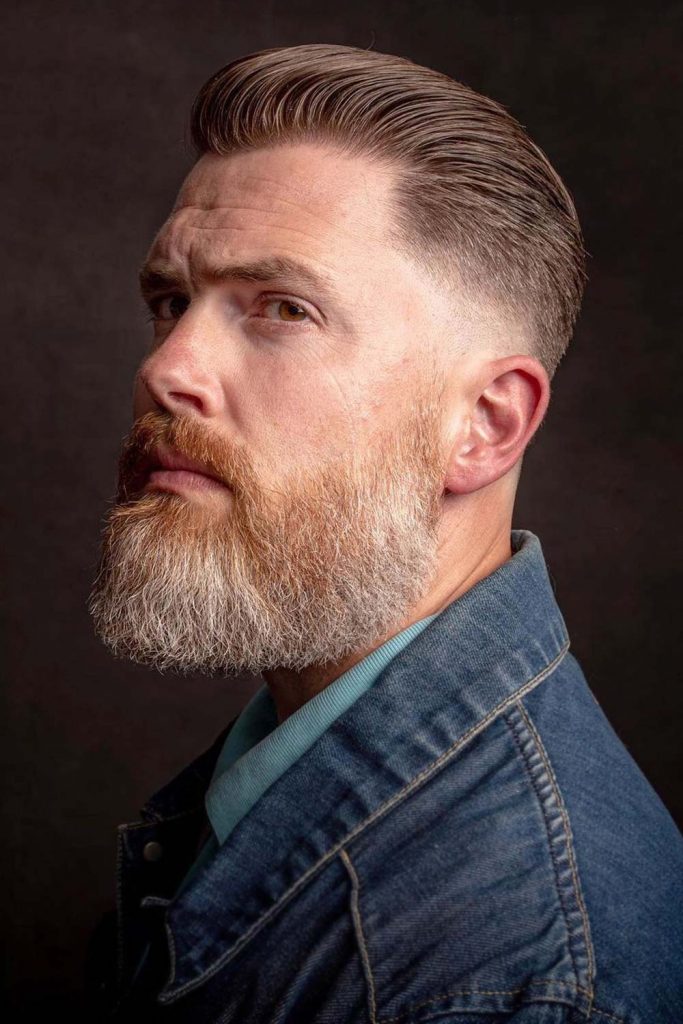 Credit photo: instagram.com/the_bloody_butcher
Now comes an all-time classic type of hairstyle. The slicked-back look has been a go-to hairstyle for men throughout the ages. It is one of the perfect haircuts for men with long hair. It is a no-fuss option, easy to style hairstyle, just put on some gel and comb. This cut works no matter what type of part you do and whether you do a comb-over or go straight back with it. It is still one of the most popular styles out there even with today's modern options for men's hairstyles. Even though this option for styling is geared more toward the adult male audience, there is nothing cuter than a young boy pulling off a classic slick-back for life's more formal events. Not only can this style span the generations and still be chic it can also span age barriers as well.
Buzz Cut With Skin Fade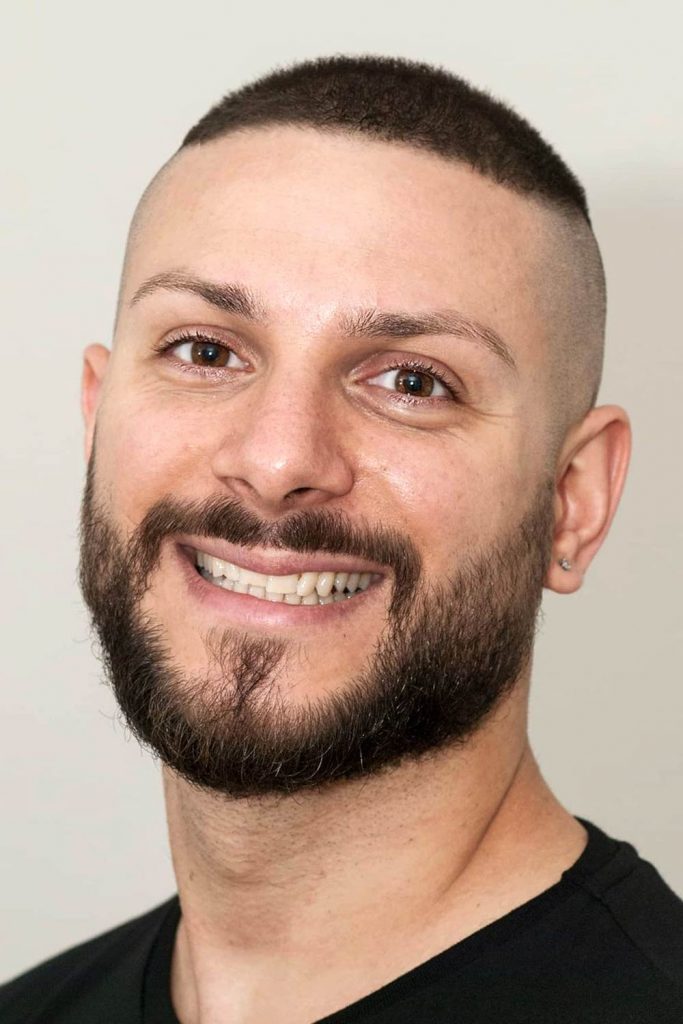 Credit photo: instagram.com/urednistvo.pricesk.robert
A buzz cut is one of the most popular haircuts for men and not for nothing. Thanks to short-trimmed sides and top, its maintenance usually takes no more than several minutes. And the same with styling – you can just skip this step. However, for added boldness and contrast, it is a good idea to complement it with a skin fade.
Mini Pompadour Hairstyles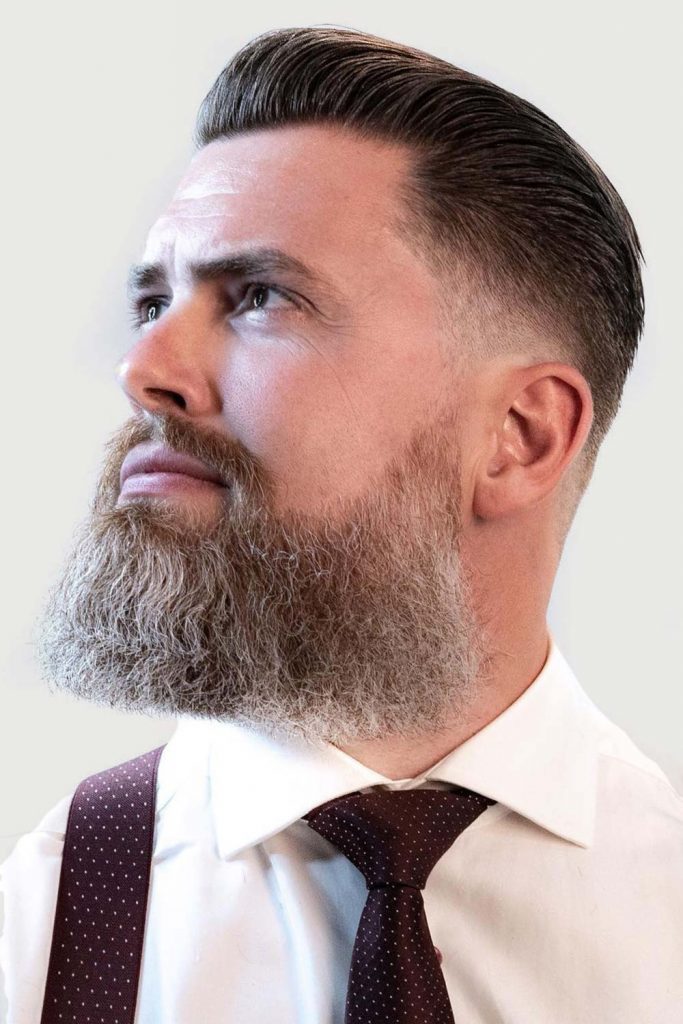 Credit photo: instagram.com/the_bloody_butcher
Even though a pompadour belongs to classic long men hairstyles, its modern variation is much shorter and bolder. The thing is that hairstyle trends tend to adjust to the rhythm of modern life, so you will unlikely have time to maintain a traditional pomp. That makes its mini version a failsafe option.
Short Messy Hair Men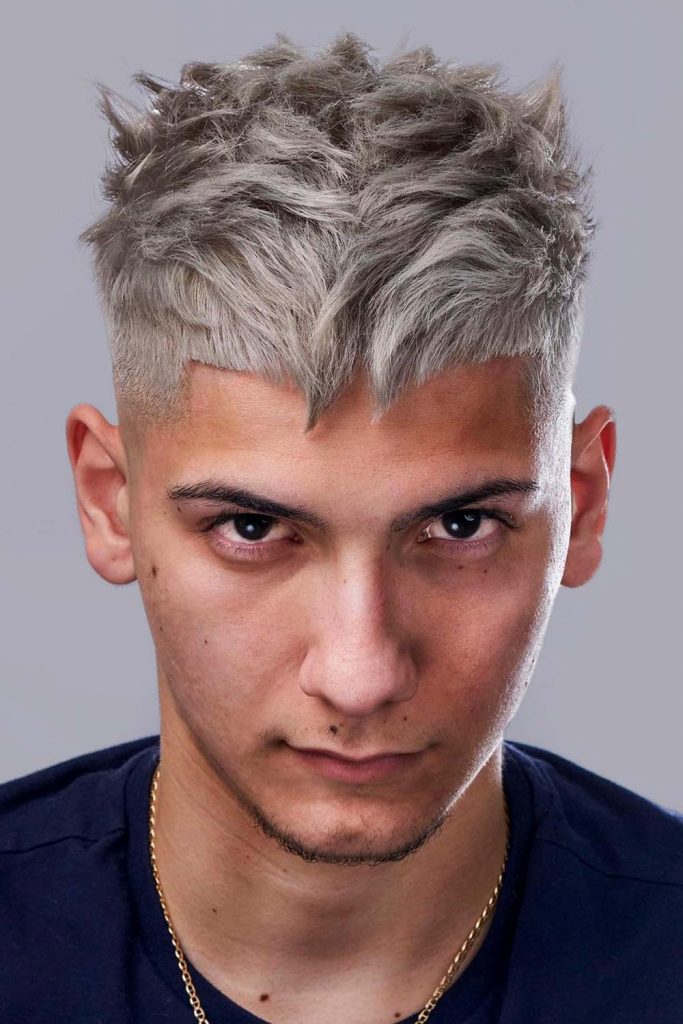 Credit photo: instagram.com/los_cut_it
If you need a haircut that you would be able to style on the go, a short messy men cut is the right choice for you. After taking the shower, you may simply towel dry your hair and rub a tiny bit of a hairstyling product into your strands. Use a ruffling motion to achieve the desired effect.
Quiff with Line Up
Credit photo: instagram.com/xbigwesx
A quiff is one of those short men haircuts that never lose their relevance. It allows you to add a stylish twist to your look and makes the maintenance of your hair effortless. Plus, it visually elongates your face. So, guys with wide faces, like round, square and heart shaped, will benefit from it greatly.
Faux Hawk Haircut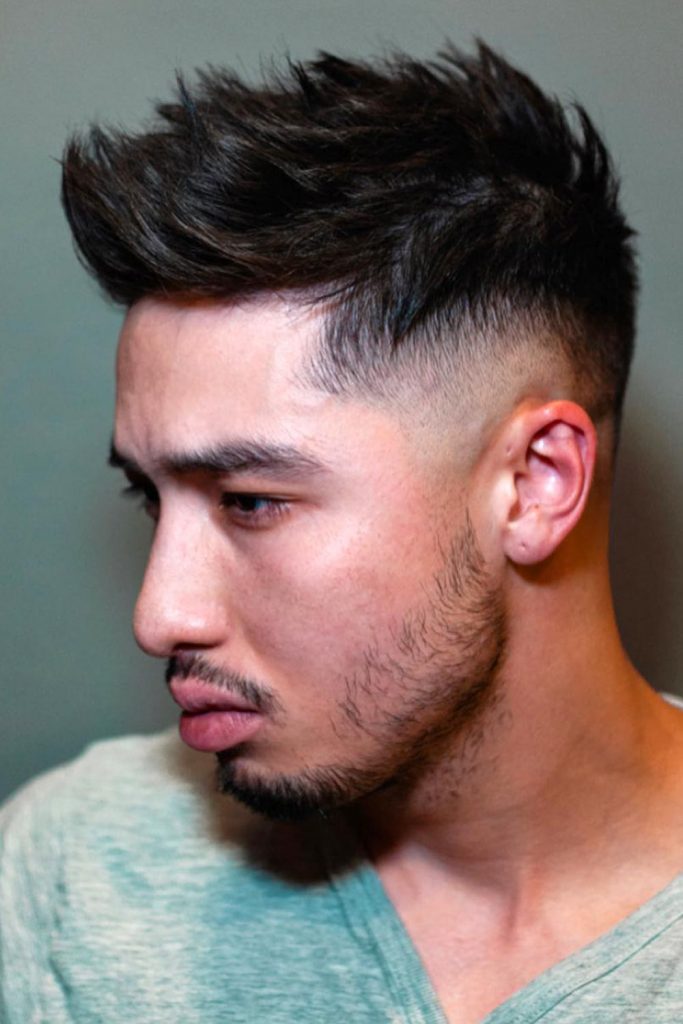 Credit photo: instagram.com/johnny_snips
Do you feel like adding a punkish vibe to your look? Then it is hard to imagine without the right haircut. While a mohawk may not be allowed at some offices, a faux hawk is a whole other story. With a crescent like top and faded sides, it is much more wearable and universally suitable than its counterpart.
Silver High And Tight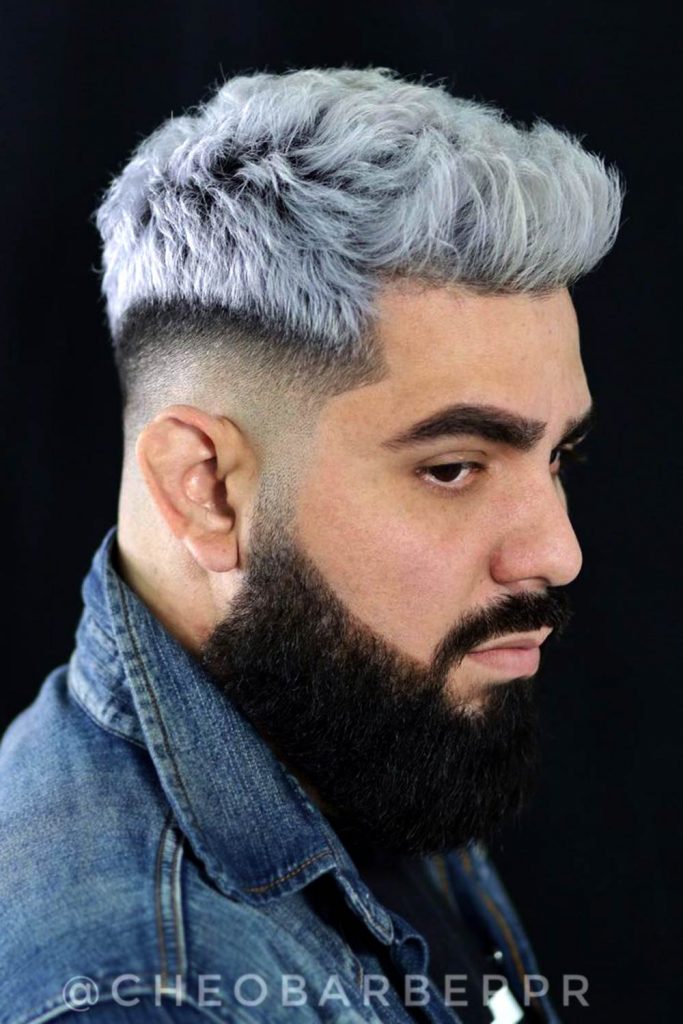 Credit photo: instagram.com/cheobarberpr
With a silver high and tight haircut, you get a very impactful yet clean profile. What is more, the silver top makes your head appear longer, which is a strong argument in its favor for men with round and square faces. On the sides, you may get a skin fade or an undercut if you are aiming at an ultimately bold look.
High Fade Long Top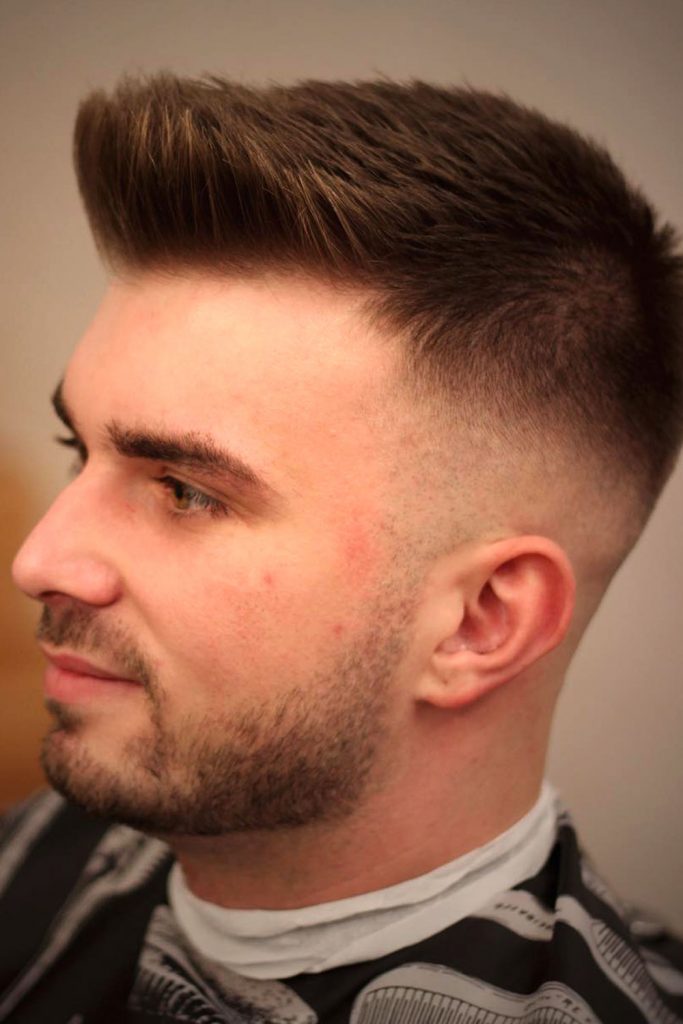 Credit photo: instagram.com/horatiuthebarber
A high fade haircut takes your hair on top to the center stage. As this type of the fade starts quite high, you remove the majority of the hair on the sides. So, if you also decide to go for a long top, your hairdo is sure to be the focal point of the look.
Disconnected Undercut with Red Highlights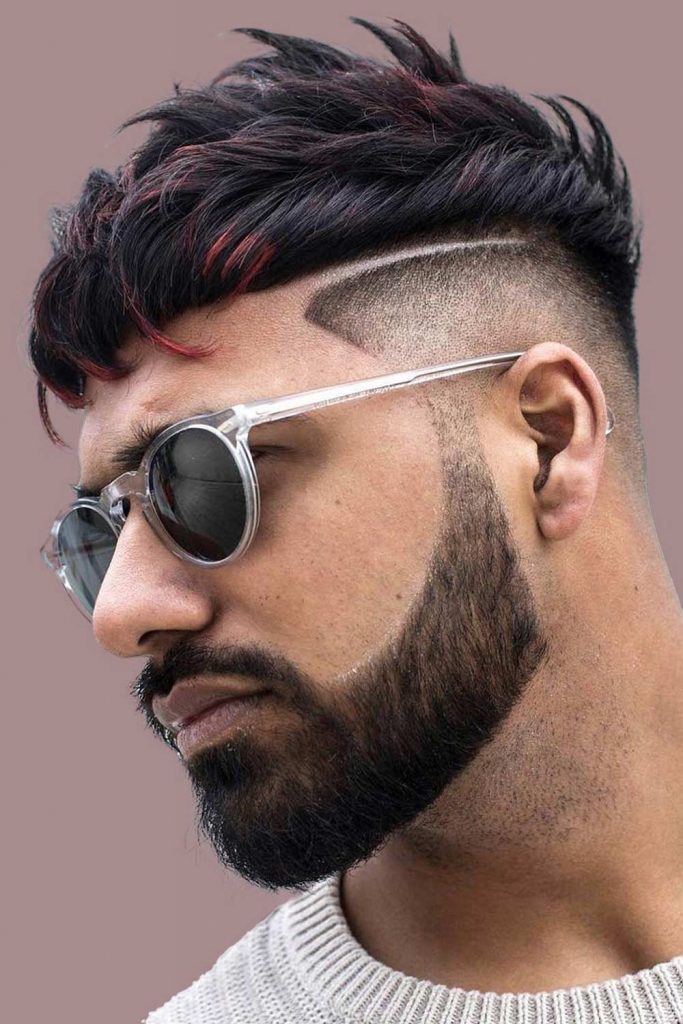 Credit photo: instagram.com/r.braid
An undercut haircut is already quite pronounced because of the striking difference in length between the top and the sides. Yet, you can take it to another level of boldness by going with a disconnected undercut. Still not enough impact for you? Then red highlights are sure to add the final touch to the look.
Wavy Messy Hairstyle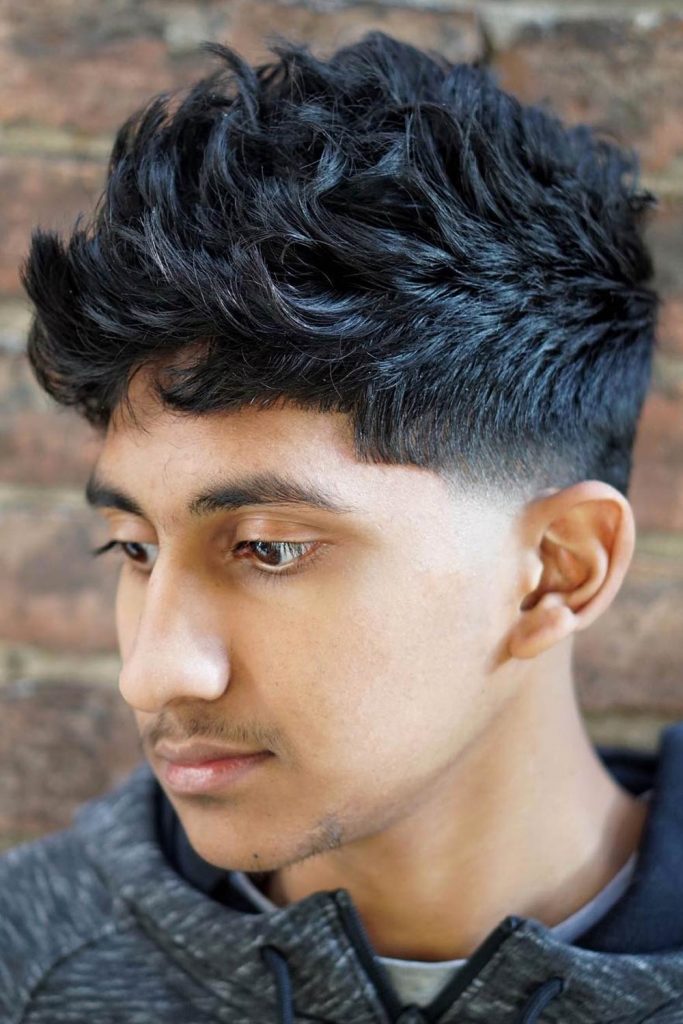 Credit photo: instagram.com/z_ramsey
For wavy hair guys who do not want to get stuck in front of the mirror every morning styling their locks, a messy hairstyle is a real savior. Your hair texture allows you to create a cool and trendy look in a couple of ruffles. Simply dishevel the strands on the top of the head and a perfect wavy messy look is ready.
Asymmetrical Bang with Hard Part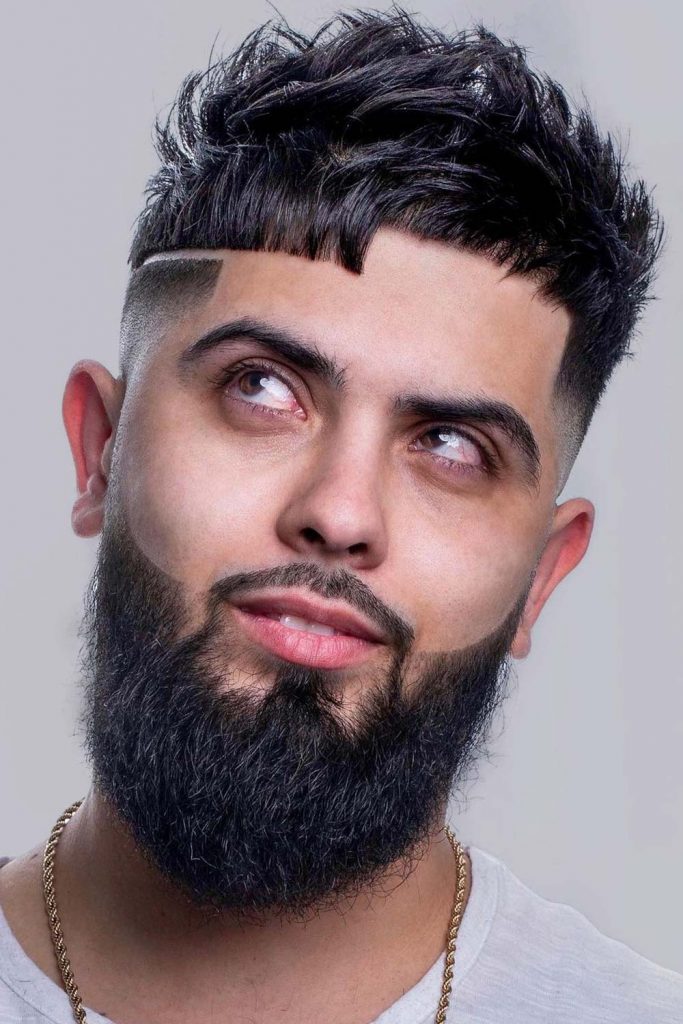 Credit photo: instagram.com/los_cut_it
Those who are not afraid to stand out in the crowd should consider some unusual short haircuts. Unleash your creativity with an asymmetrical bang accompanied by a hard part. Of course, not every guy would be able to pull off the look. Yet, if you have enough fashion bravery, you will not regret it.
Spiky Taper Fade For Short Hair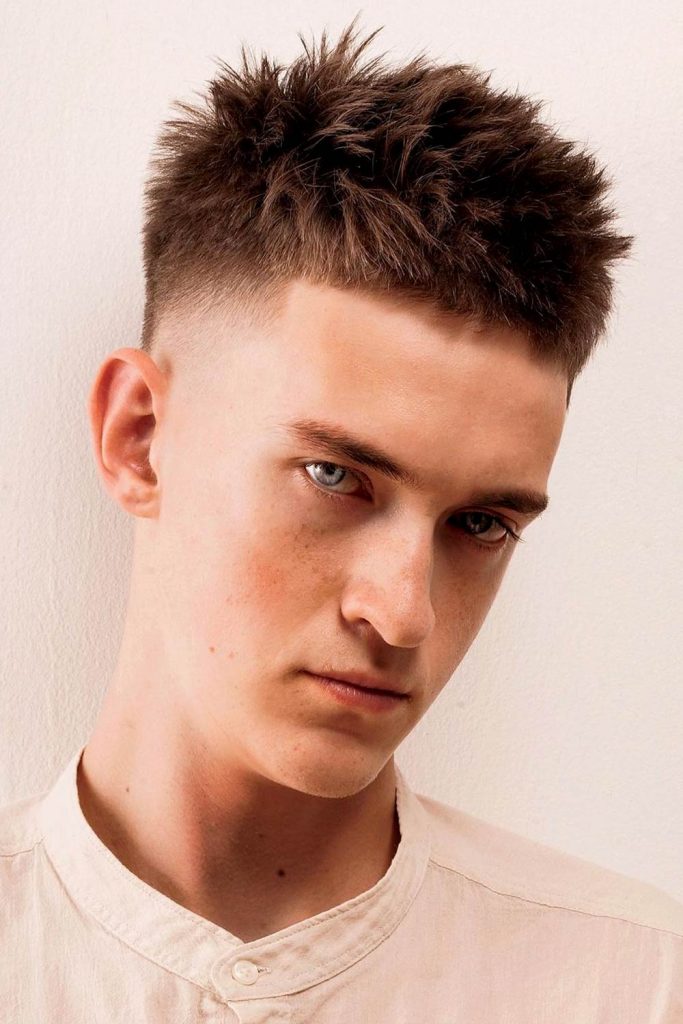 Credit photo: instagram.com/z_ramsey
If you usually wear your short hair neatly trimmed, it is time to bring a welcome change to it. Ask your barber to leave enough hair on top so that it could be styled spiked up and get the taper fade on the sides. This will add a ruffian feel to your look.
Crew Cut For Wavy Hair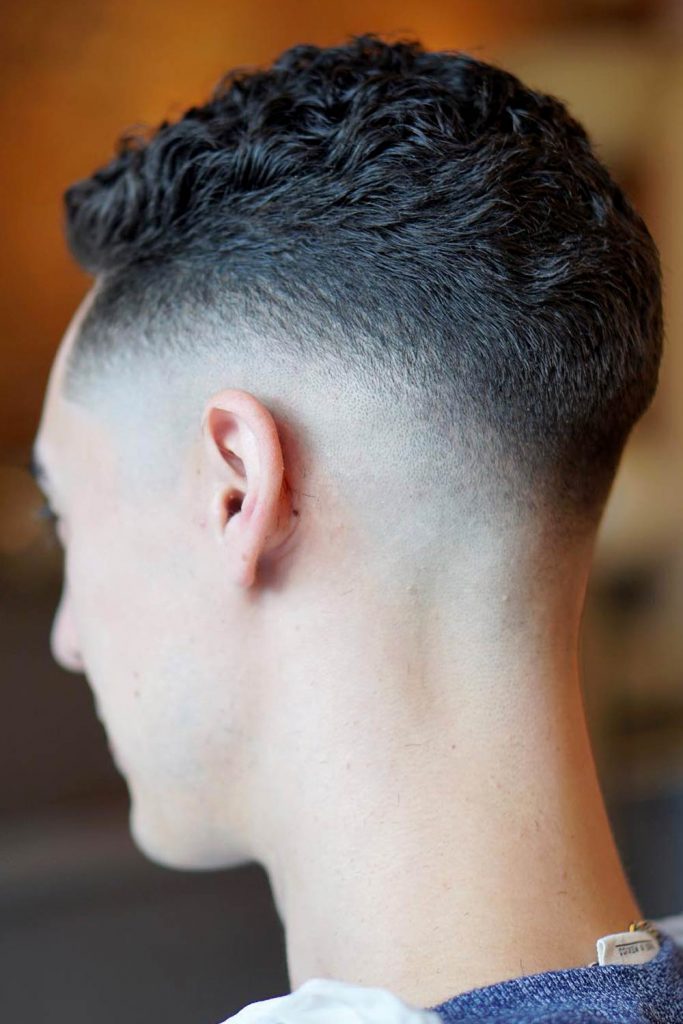 Credit photo: instagram.com/z_ramsey
Wavy hair has a tendency to get frizzy or tangled when it is too long. That is why guys with this hair texture often lean toward short haircuts for men. A crew cut is a great way to keep your locks tamed while still showing off their pattern. Try it and you will never want to get back to other haircuts.
Comb Over Short Haircuts For Men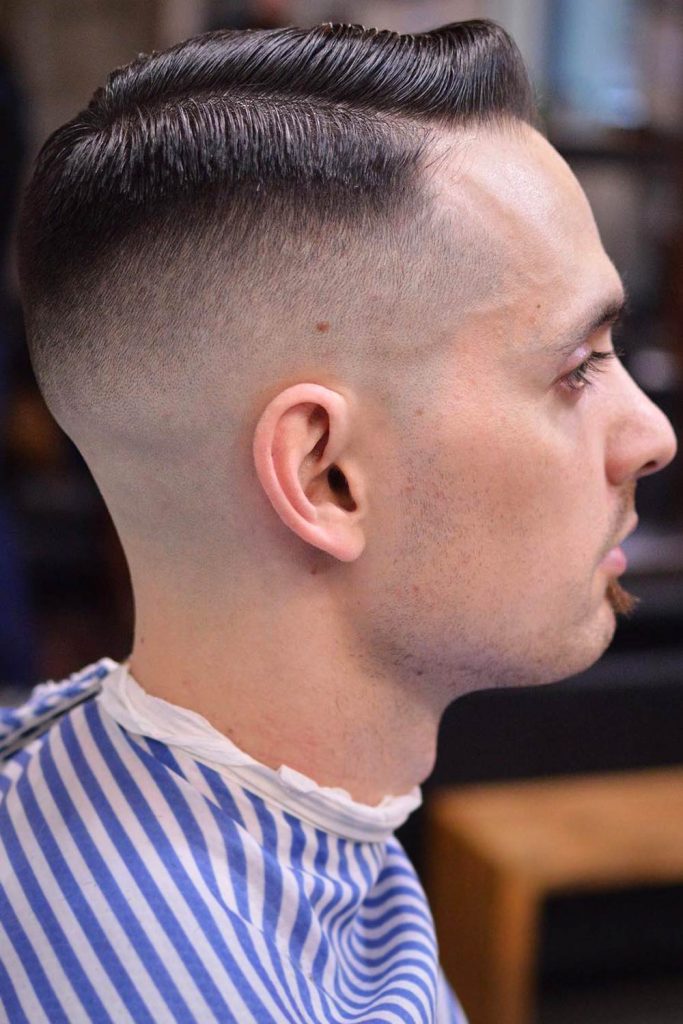 Credit photo: instagram.com/blackfishbry
There is a common myth that a comb over works only for long hair. So, we are here to debunk it. This elegant and refined hairstyle may be pulled off on short strands as well. You just need to have your hair on top several inches long and style it using a strong hold hair product.
Cropped Bang with High Fade Haircut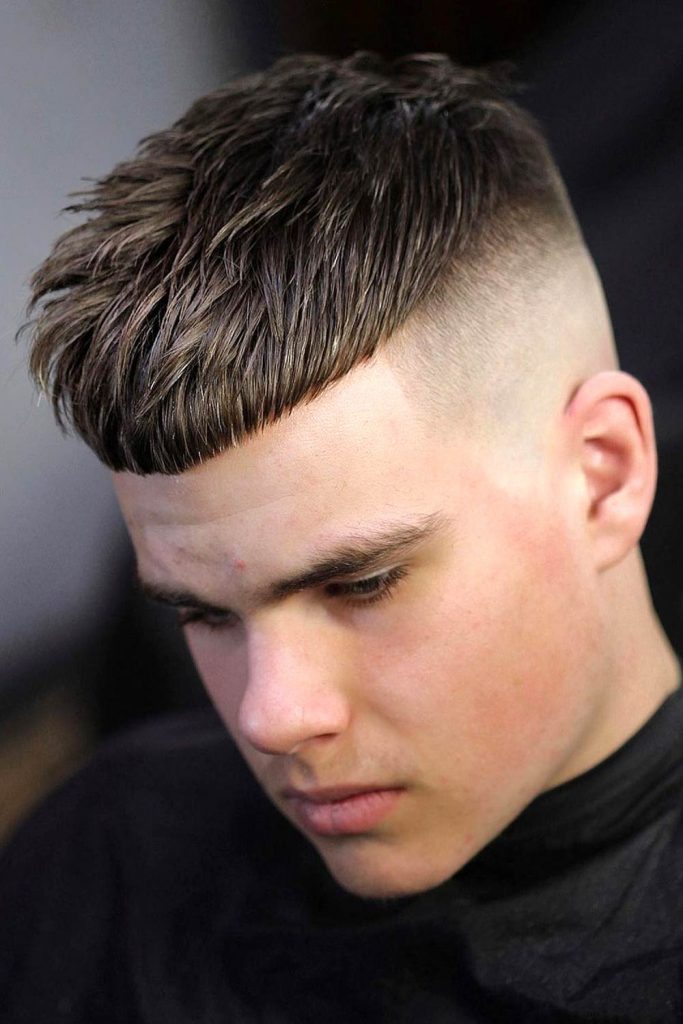 Credit photo: instagram.com/ryancullenhair
If you have a high forehead and would like to disguise it a bit, then it is hard to imagine without a bang. However, do not go for too long one. It is better to leave enough space to keep your eyes on display. So, a cropped bang teamed with a high fade will be a great solution.
Mohawk Drop Fade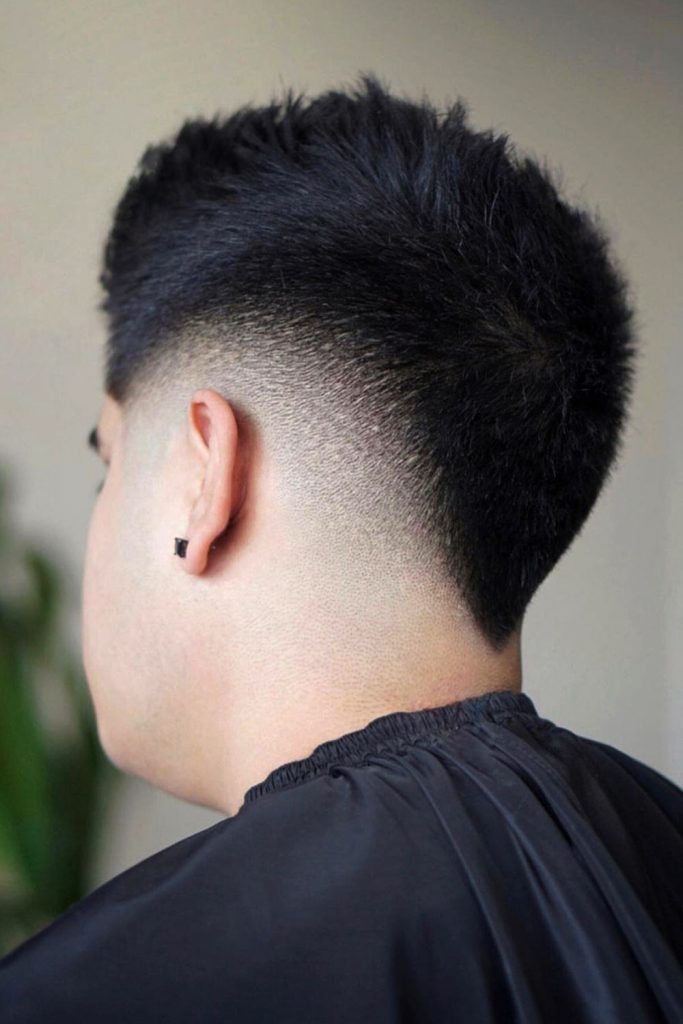 Credit photo: instagram.com/xbigwesx
Although for a mohawk haircut, the hair on the sides should be shaved off, this is not always the case. Modern mohawks allow leaving some side hair, replacing bald scalp with a fade. A drop fade will create the right silhouette, so it is your best bet.
Flat Top Short Haircuts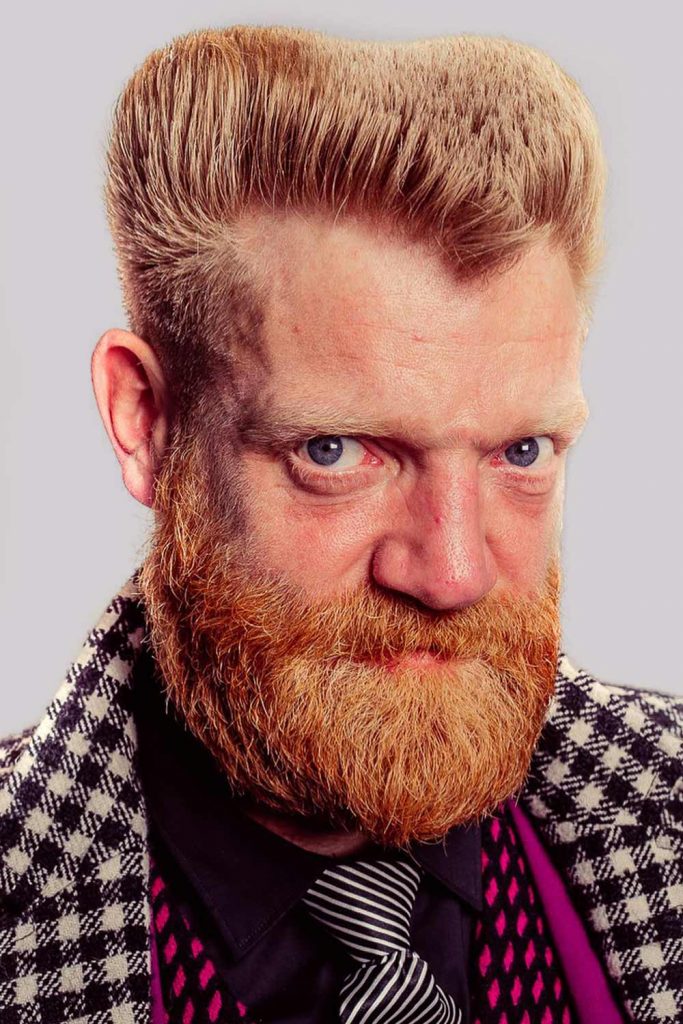 Credit photo: instagram.com/the_bloody_butcher
Men with thick hair have no problems styling their locks pushed up. If this resonates with you, then you may want to make a flat top your signature haircut. The texture of your hair makes it possible to fix your strands upright without the use of hairstyling products. Sounds great, doesn't it?
Textured Quiff With Fade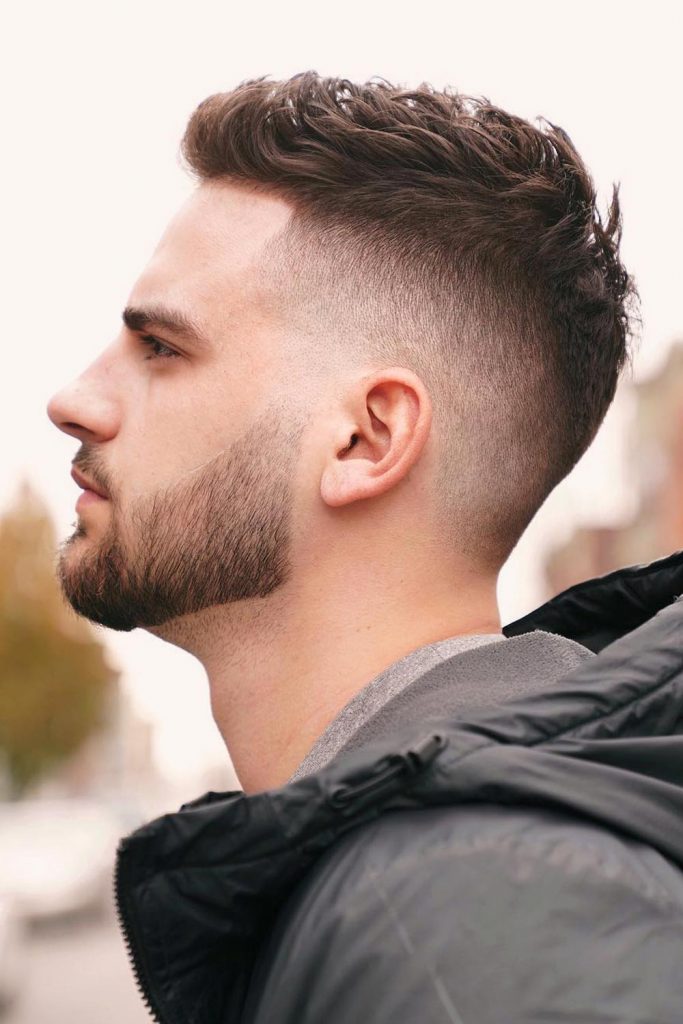 Credit photo: instagram.com/z_ramsey
Need something easy yet expressive? A textured quiff with a fade is your surefire option. It flatters thin hair a lot, as it creates an illusion of a fuller mane. The fade takes your hair on top to the spotlight and gives it extra emphasis.
Mullet Short Haircuts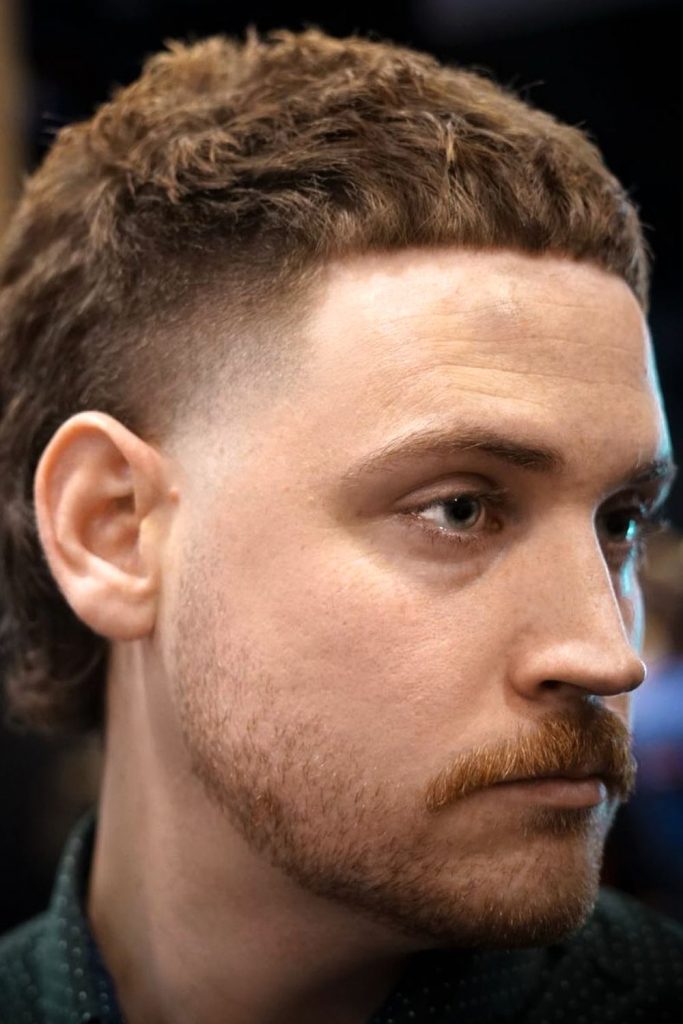 Credit photo: instagram.com/frankdabarber
Mullets are particularly popular these days. However, modern variations are not as long as the original version. In this way, a short mullet is a wonderful choice for men who prefer short hair and want it to look trendy. Besides, it is low maintenance and does not require complex styling.
Mid Fade Short Hairstyles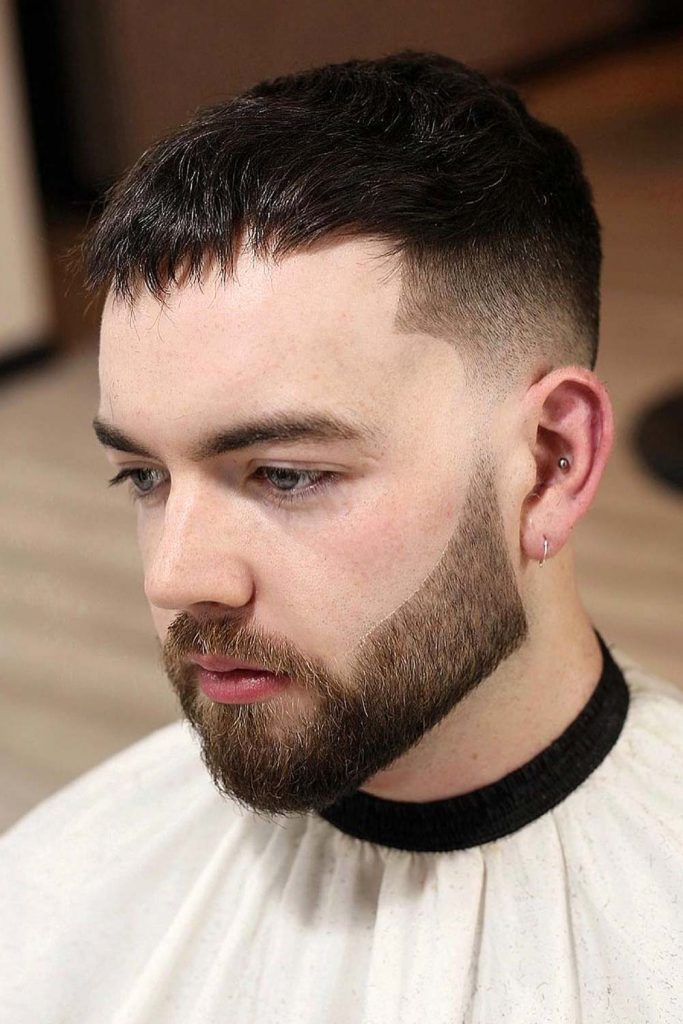 Credit photo: instagram.com/ryancullenhair
A mid fade, as the name suggests, offers the golden mean between a high and low fade. It is quite moderate yet bold enough to help you achieve a tidy and trendy look at the same time. The top can feature any short hairstyle you like, as a mid fade suits anything.
Textured Bowl Cut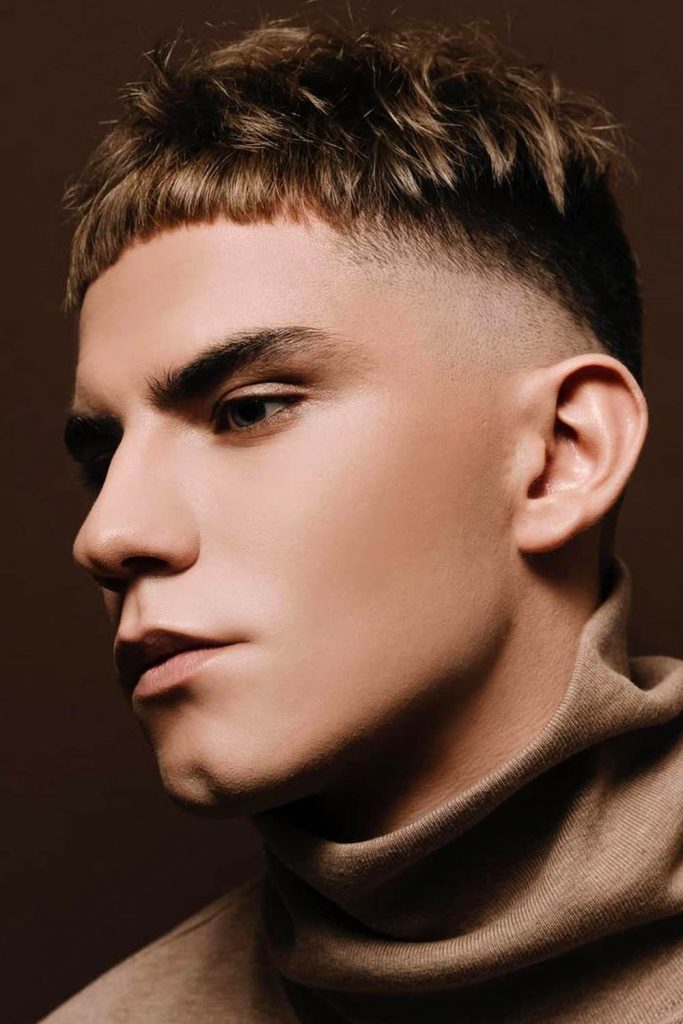 Credit photo: instagram.com/kawaicat_white
An easy way to make a bowl cut more attractive is to add a textured cut to it. Get the layers added all over the top of your head whereas the sides and back are faded or tapered. An undercut also pairs nicely with this haircut.
Bald Fade Top Curls Men's Short Haircut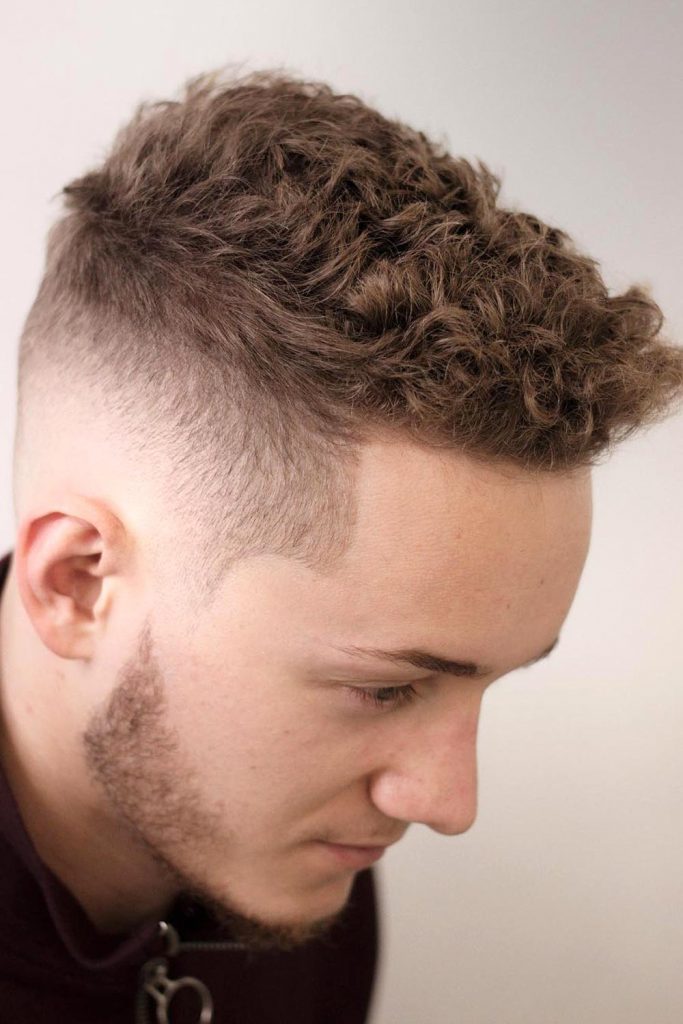 Credit photo: instagram.com/horatiuthebarber
Curly hair men should embrace their hair texture and try to emphasize it with the most suitable haircut. Leave some length on top so that the curl is pronounced. The remaining hair can be faded to the skin, which takes the maintenance to the easiest level.
Pompadour + Skin Fade Hairstyles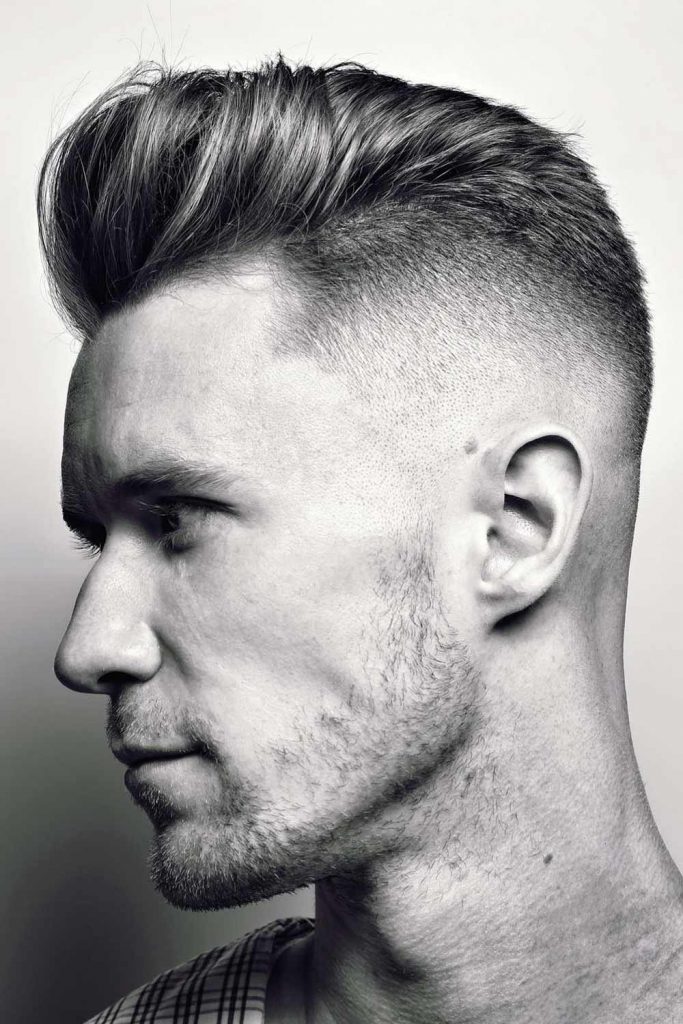 Credit photo: instagram.com/a.nizhnick
A modern pompadour can be married with any trendy haircut on the sides. If you want to bring more attention to the top, include a skin fade into your hair look. This coif will call for some time to maintain. Yet, you will not be disappointed.
Blowout Men's Short Haircuts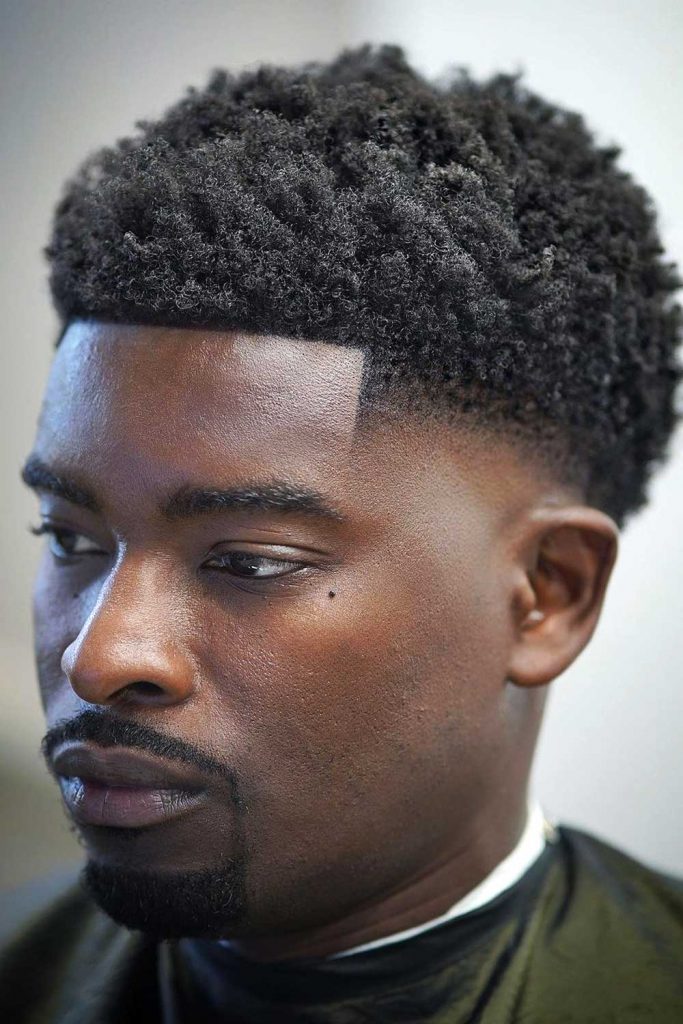 Credit photo: instagram.com/nickthebarber
A blow out is a very popular men haircut that takes your short hair to another dimension. You are free to partner it with any haircut on the sides, from a skin fade to an undercut. Plus, to add a crisp feel to it, you may want to request a line up from your barber.
Modern Caesar Haircut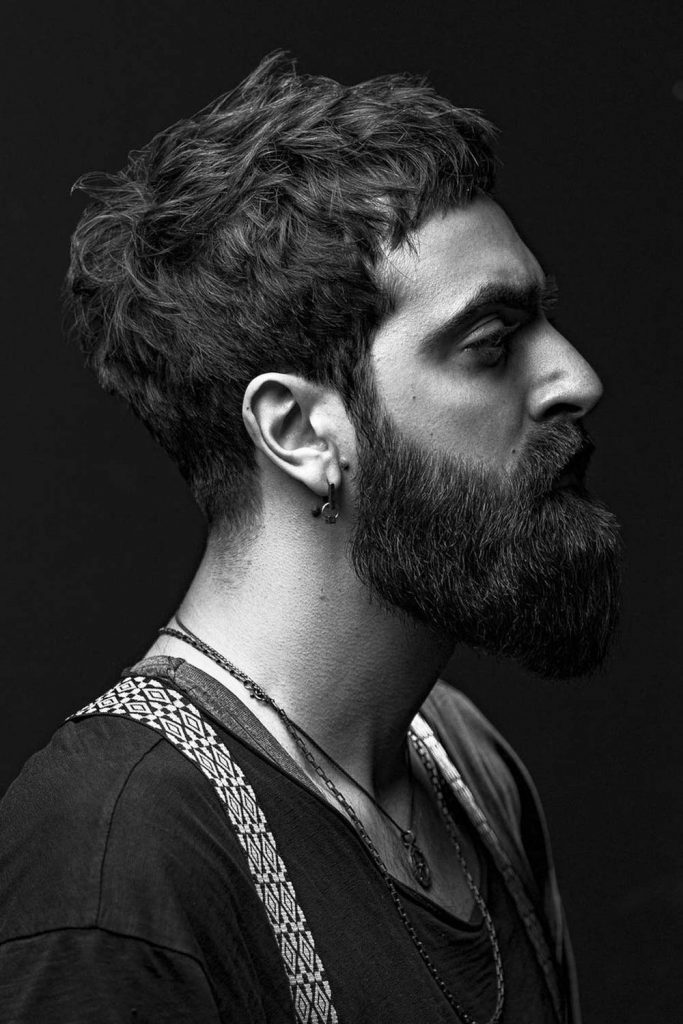 Credit photo: instagram.com/a.nizhnick
A modern Caesar haircut is all about ease of maintenance and the abundance of layers. Hence, the sides are usually tapered while the top incorporates plenty of texture. If you decide to enhance it with a beard, all we can say is go for it!
Edgar High Fade Short Haircuts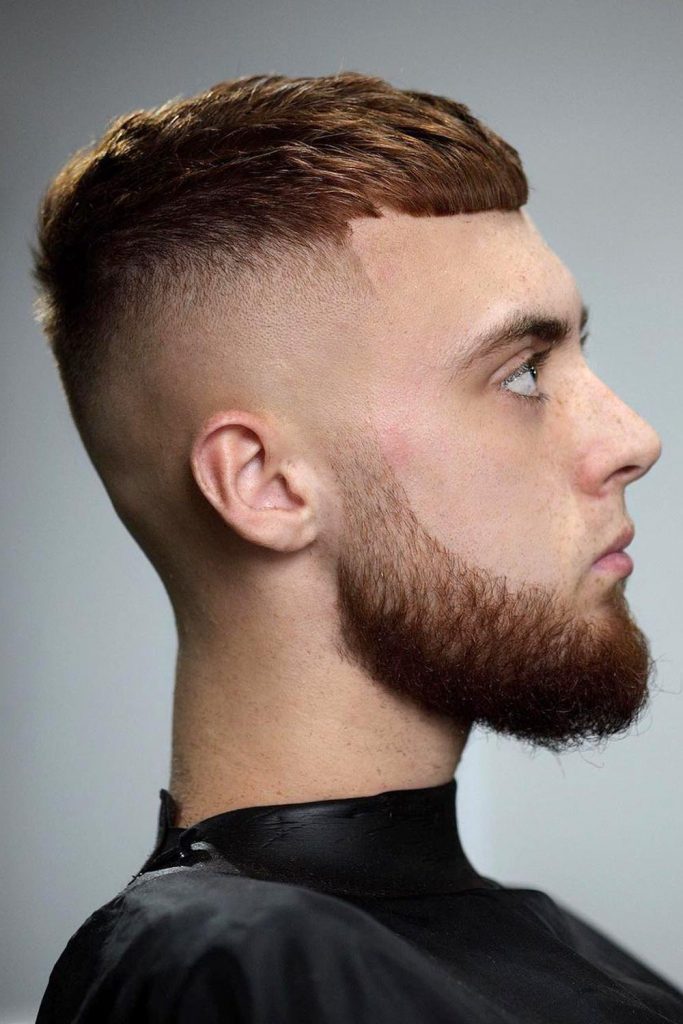 Credit photo: instagram.com/ryancullenhair
The Edgar haircut is anything but boring. It creates a very interesting profile with a lot of impact. To boost the look, you may want to pair it with a fade. The kind of fade is up to you. Yet, remember, the higher the fade is, the more attention your hair on top gets.
FAQ: Short Hairstyles For Men
What counts as short hair for men?
Short hair: from 0.200 inches to 2 inches.
Medium hair: from 2 inches to 6 inches.
Long hair: 6 inches or longer.
Does short hair look better on guys?
Long hair cannot be cut to fit your face form, however short hair can be cut to fit your facial shape. Short hair gives you more alternatives and a wider range of styles to pick from. Most hair products can be used on medium to shorter hair, and it can be styled in a variety of ways.
Should I cut all hair off guy?
You can have a unique hairstyle that most people can't pull off since you have longer hair to work with. If you decide it's not for you a few weeks later, you can always cut it off, but you can't add more after it's cut off.
Was this article helpful?