It is quite known that fades have become one of the most trendy hairstyles among men in the present decade. With there being low fade, mid fade and high fade, it is important to know the difference between these cuts in order to get the most when you visit a men's hair salon. While your stylist or barber might suggest styles for you, knowing what fits you best is of utmost importance. However, for inspiration on your next haircut, our versatile list of hairstyles to get with a low temp fade would leave you looking your best and feeling at the top of your game.
*We may earn money from affiliate links on this page. Please check out our disclosure policy for more details.
What is a Low Fade?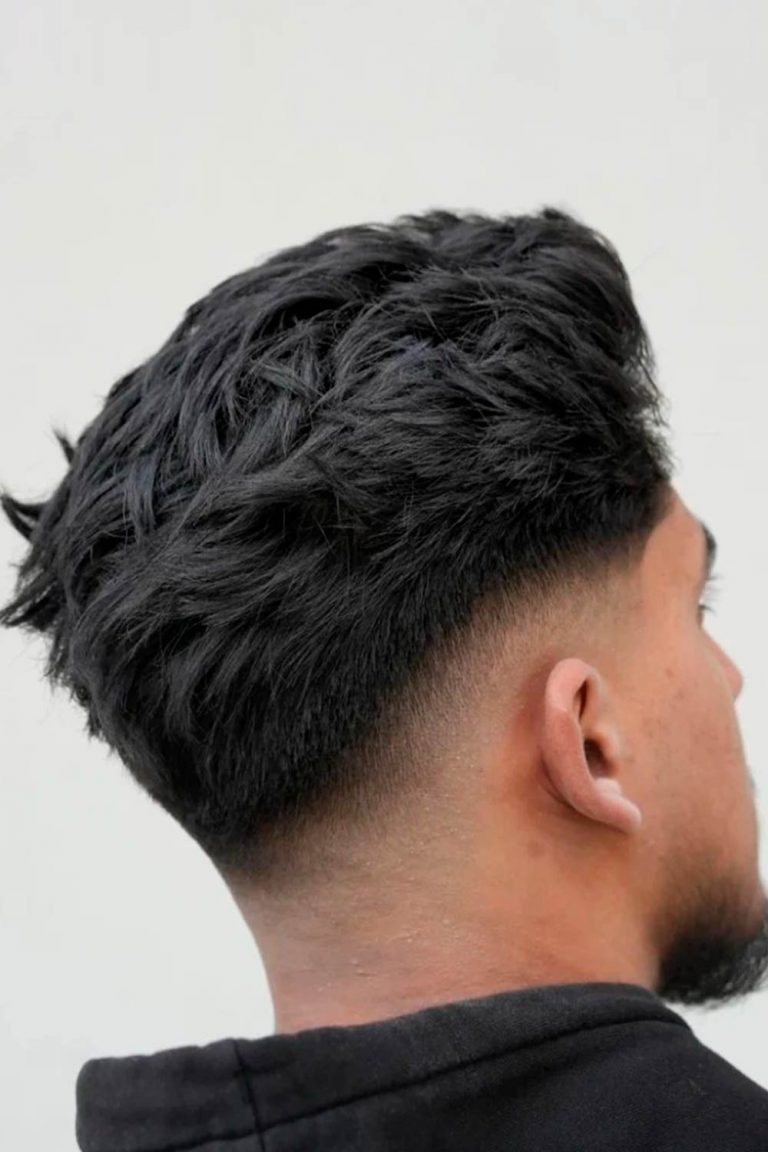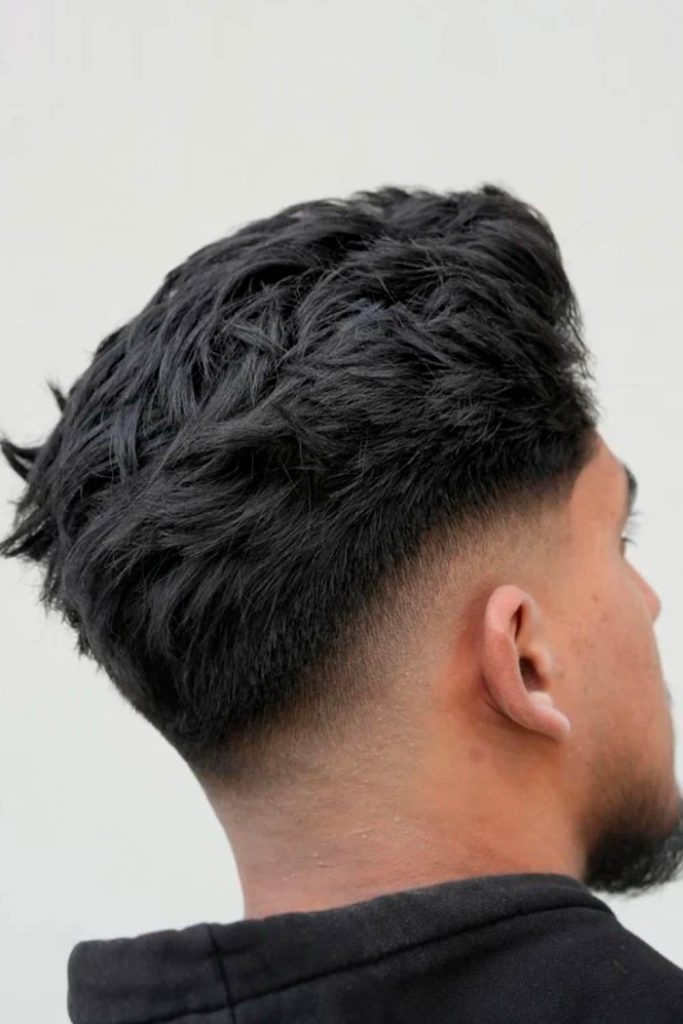 Credit photo: instagram.com/spukthebarber
The term "low fade" refers to a style where the sides of the hair taper down and is done on the lower side of the head. The low fade haircut is a straightforward method used to give any style a dash of sophistication and refinement. With the adaptable low faded haircut men can achieve a classy hairstyle with short edges. The sides of your hair progressively get shorter than the rest of it, and the fade pattern goes all the way around your head. You benefit from having full hair at the top and a clean back along with the sides, offering you the finest result in every aspect.
Low Fade v High Fade
Credit photo: @gentlemensbarbershopbrooklyn
i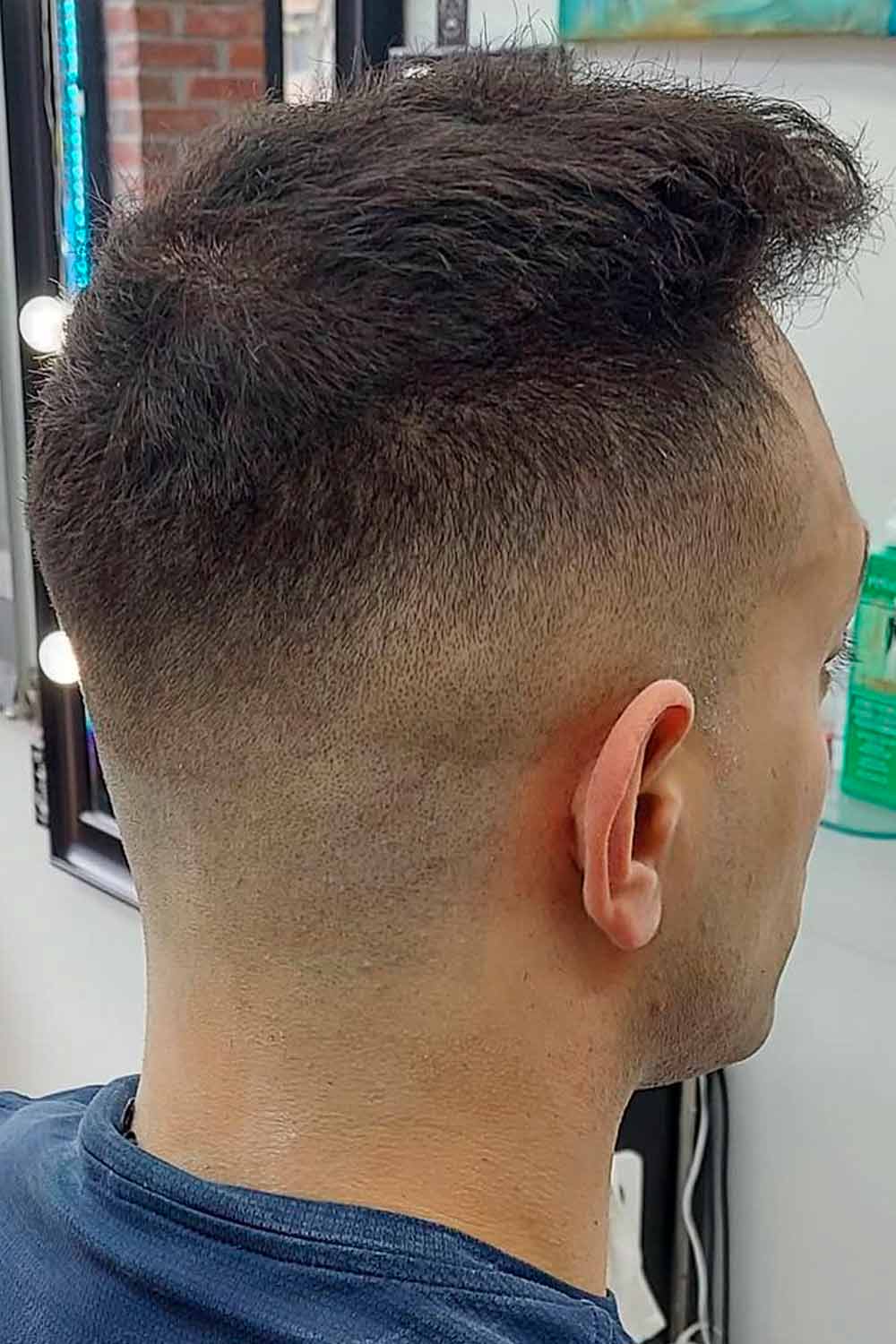 Credit photo: @gentlemensbarbershopbrooklyn
i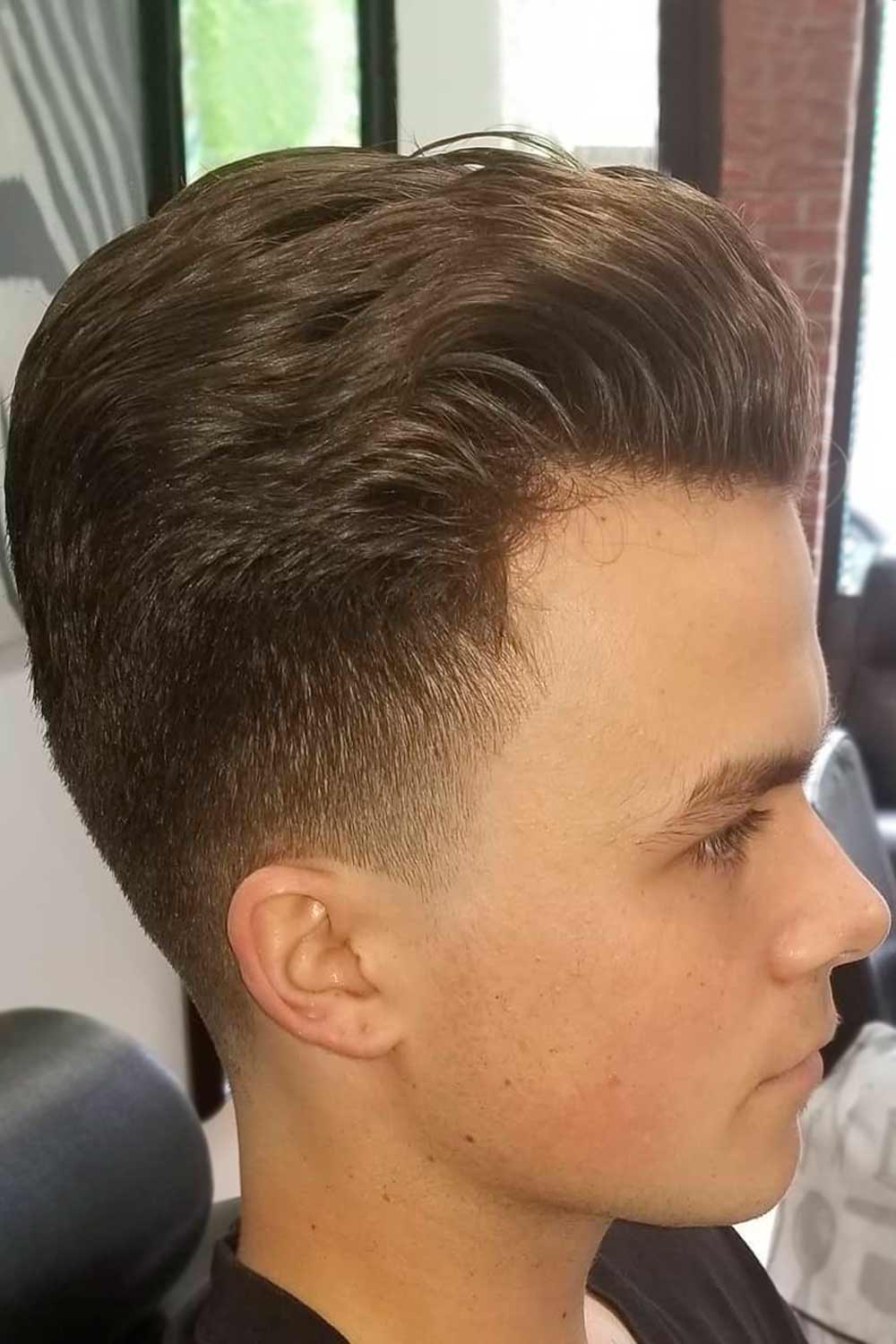 /
Before pushing further, it's quite important and necessary to discuss the difference between low fade v high fade. Just like the name implies, low fade is the shortest and tapers within an inch to two from your hairline. Mid fade is almost similar to it but goes a little higher in inches. However, both haircuts are called drop fades given the fact that the line falls behind the ear in a curve that blends easily with the neck and hairline.
High fade on the other hand tapers from long to short hair and stops right above your temple. It is the highest of all fades and tapers and basically follows a straight line that starts from the side of your forehead all the way to the back. Although some males prefer the traditional "high and tight" aesthetic with this type of fade, the high fade looks the most ideal if the top of your hair has quite the length because both sides of your head would be trimmed.
Low Faded Cut Maintenance
Credit photo: @mademan.barber
i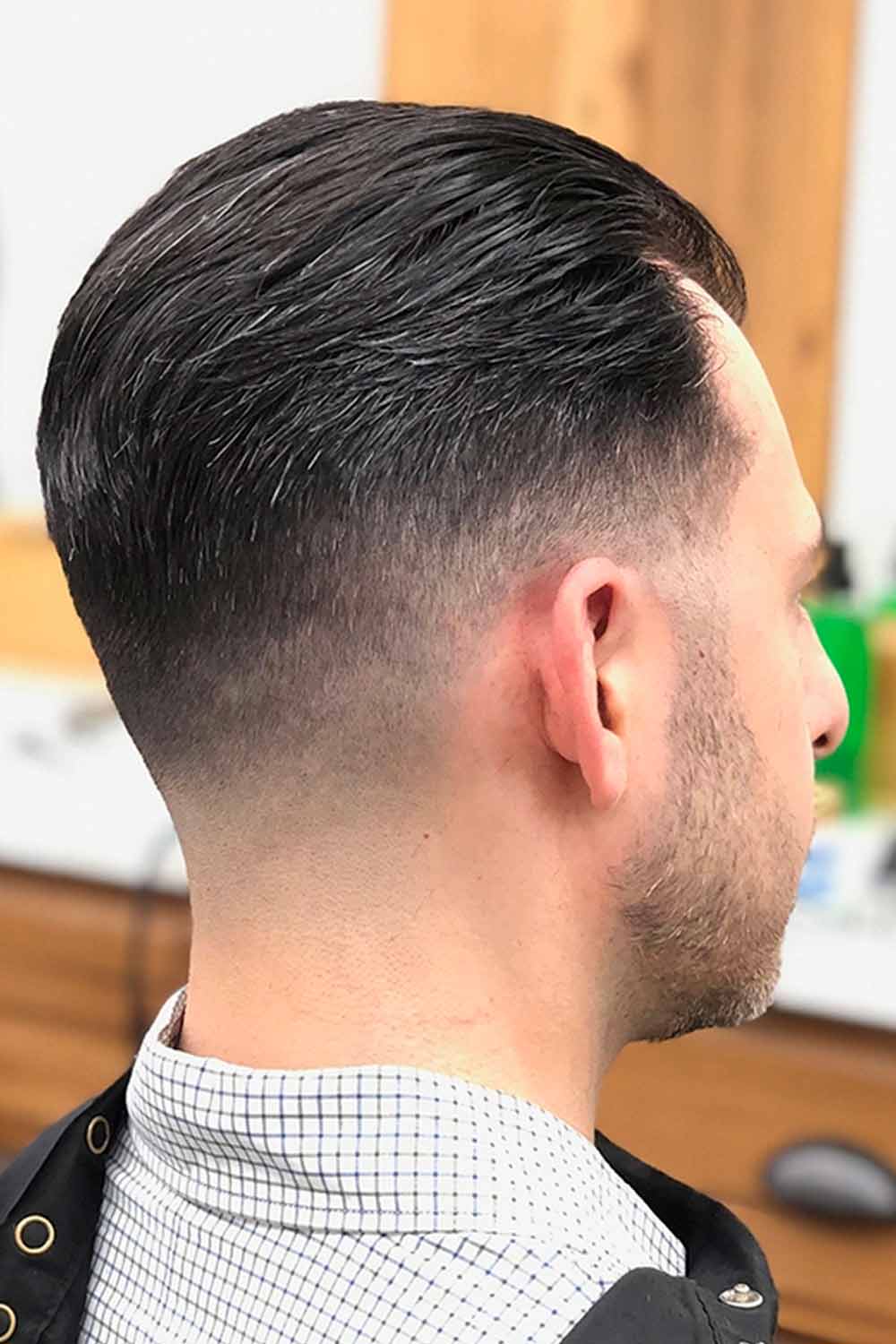 Credit photo: @mademan.barber
i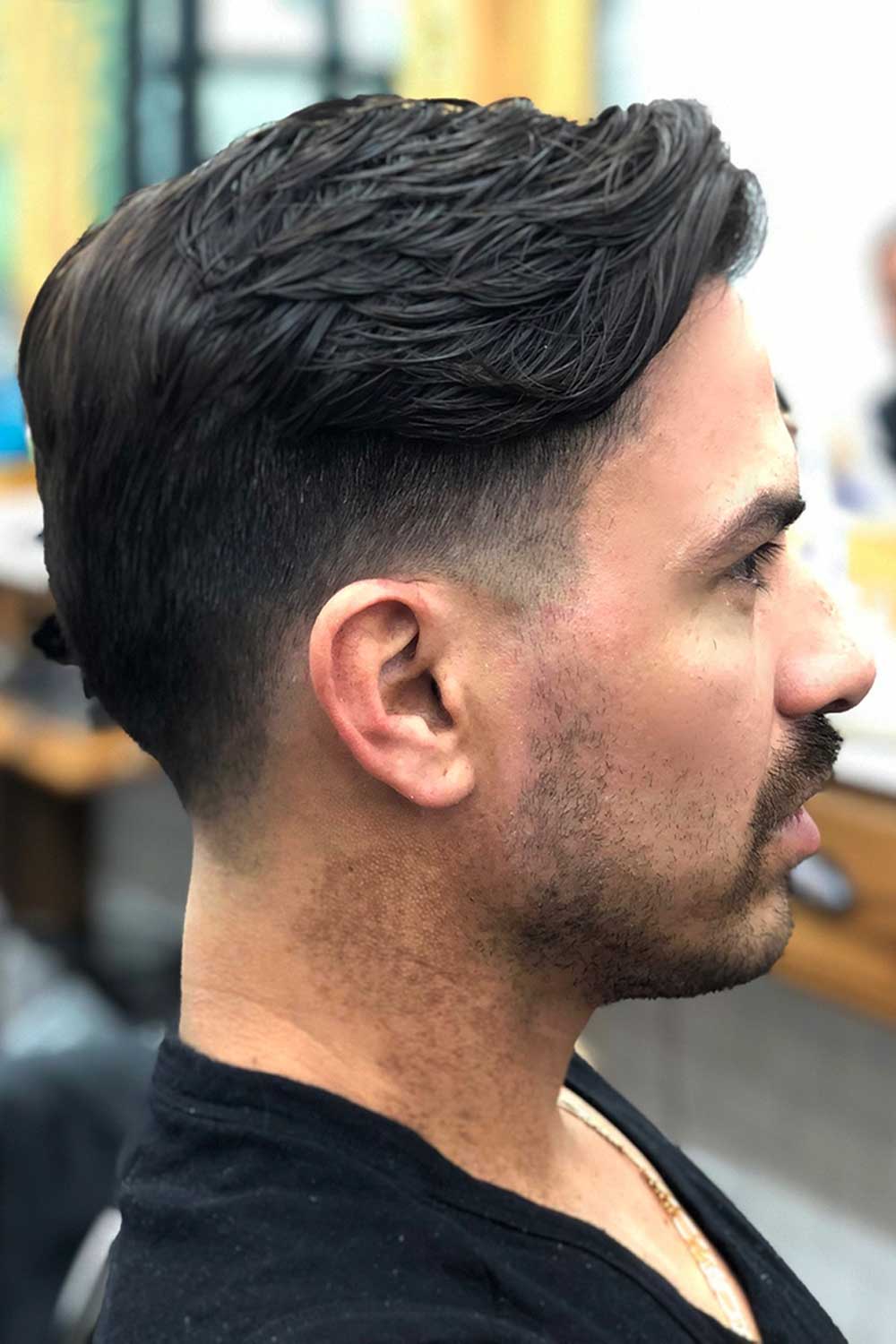 /
This is one of the most relatively simple haircuts to manage if you're determined to get a fade haircut. The hairstyle basically involves your barber trimming your fade lower and less far from the two sides of your ear. It does require some upkeep to keep the skin fade looking good. To maintain this type of haircut, we suggest going to the barber every one to two weeks. Visiting a barbing salon every 1-2 weeks for a quick trim will keep your fades looking fresh and well-managed.
Cutest Low-Fade Haircut Ideas
What is there not to adore about a fade? Whether you're getting a low fade or something different, it is unquestionably one of the best cuts available today because of its chicly tapered look and capacity to give your appearance a refined elegance. Additionally, you can customize it to fit your taste and flaunt a variety of looks. Therefore, for guys who desire a simple appearance with utmost style, consider the following excellent men's haircut taper listed below.
Low Taper Fade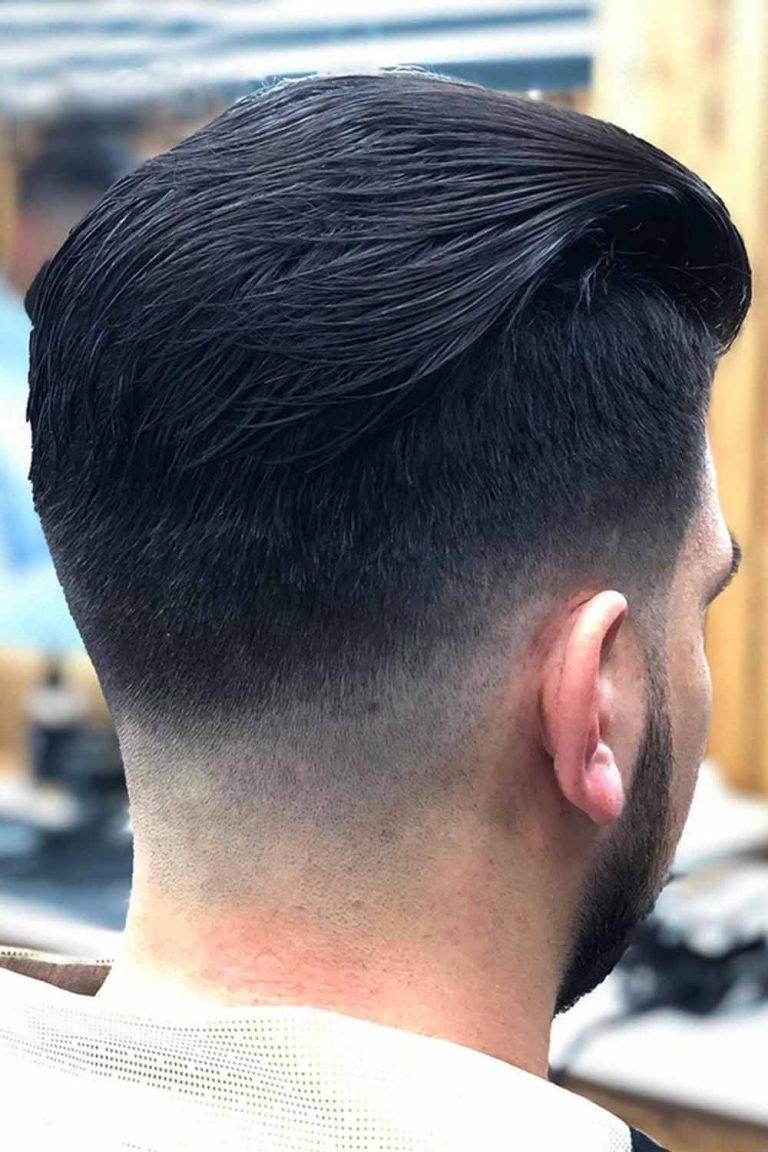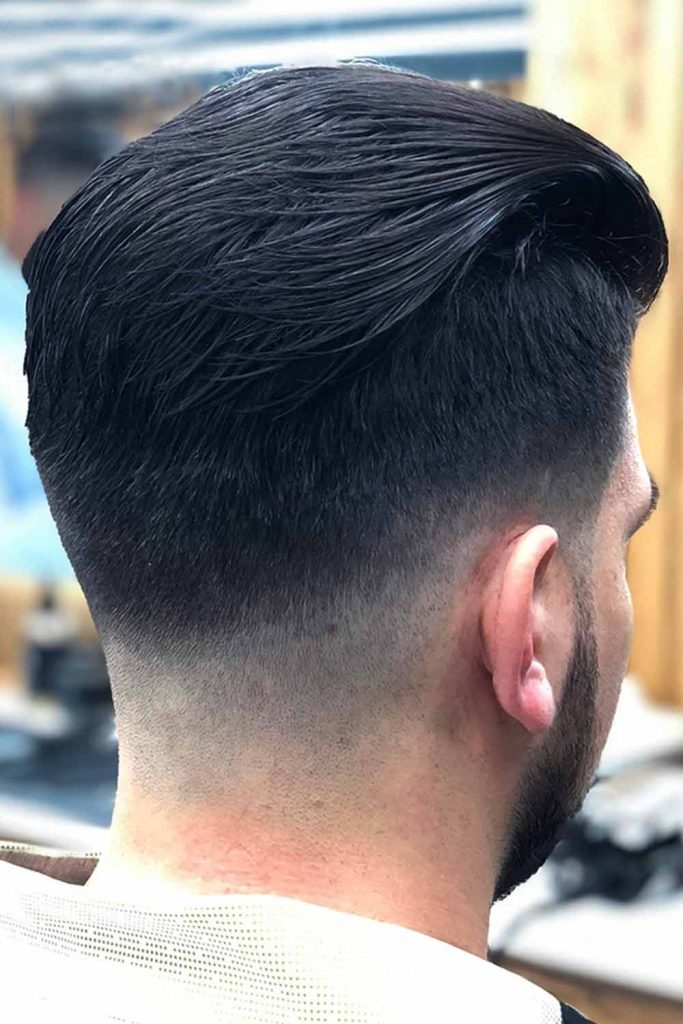 Credit photo: instagram.com/mademan.barber
One of the most adaptable fade hairstyles is the low taper fade. It has a more understated appearance, highlighting the lowest inch of your hair and thinning down the sides while maintaining a long hair length on top of your head. All types of hair appear great with this low-fade haircut taper, which can also be customized to your taste. The low kind of taper fade is a progressive fade that usually begins from the center of the head, especially in this regard. It is a great choice for giving your hairstyle volume while blending with the rest of your hair.
Low Fade Crew Cut
Credit photo: @andrewdoeshair
i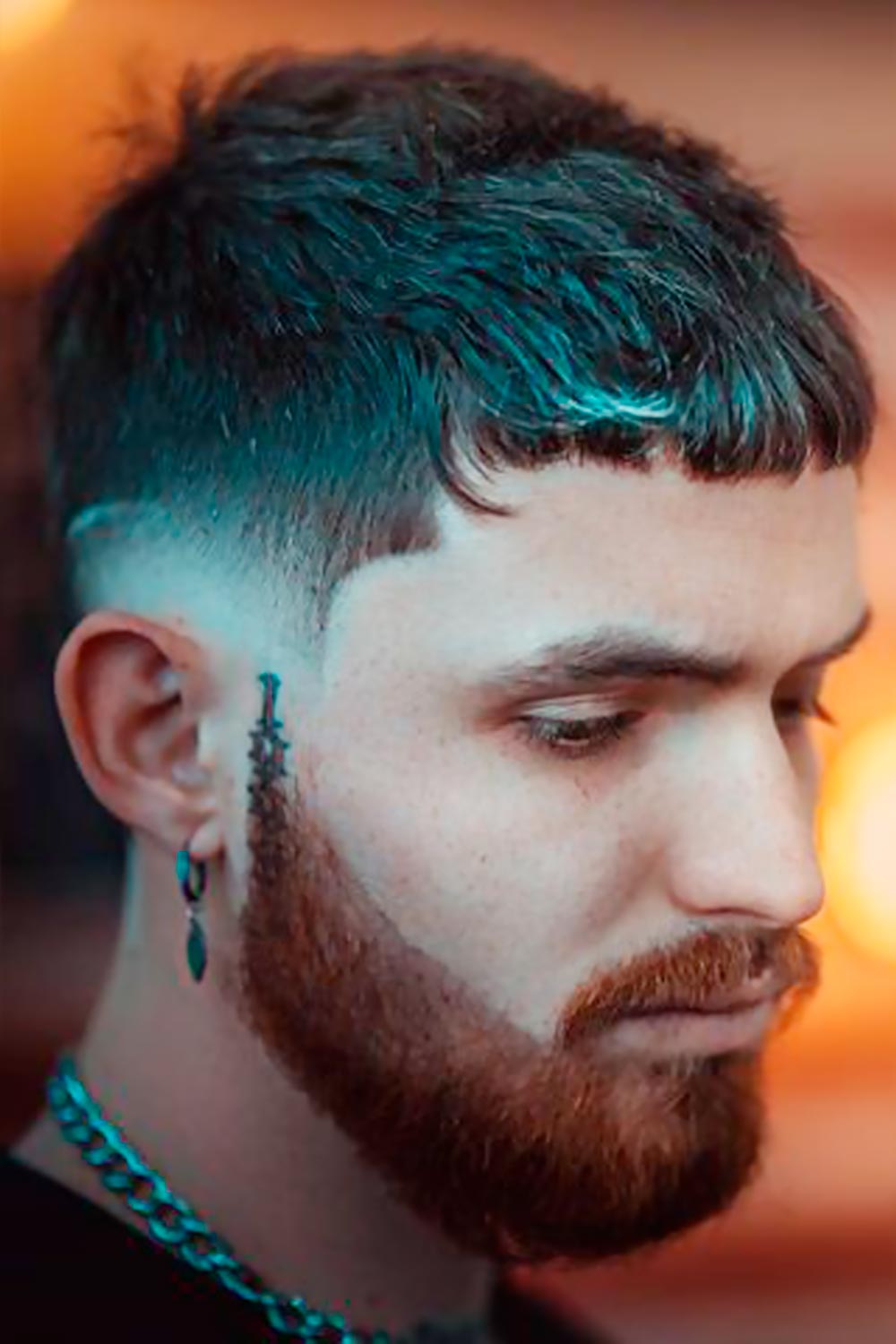 Credit photo: @andrewdoeshair
i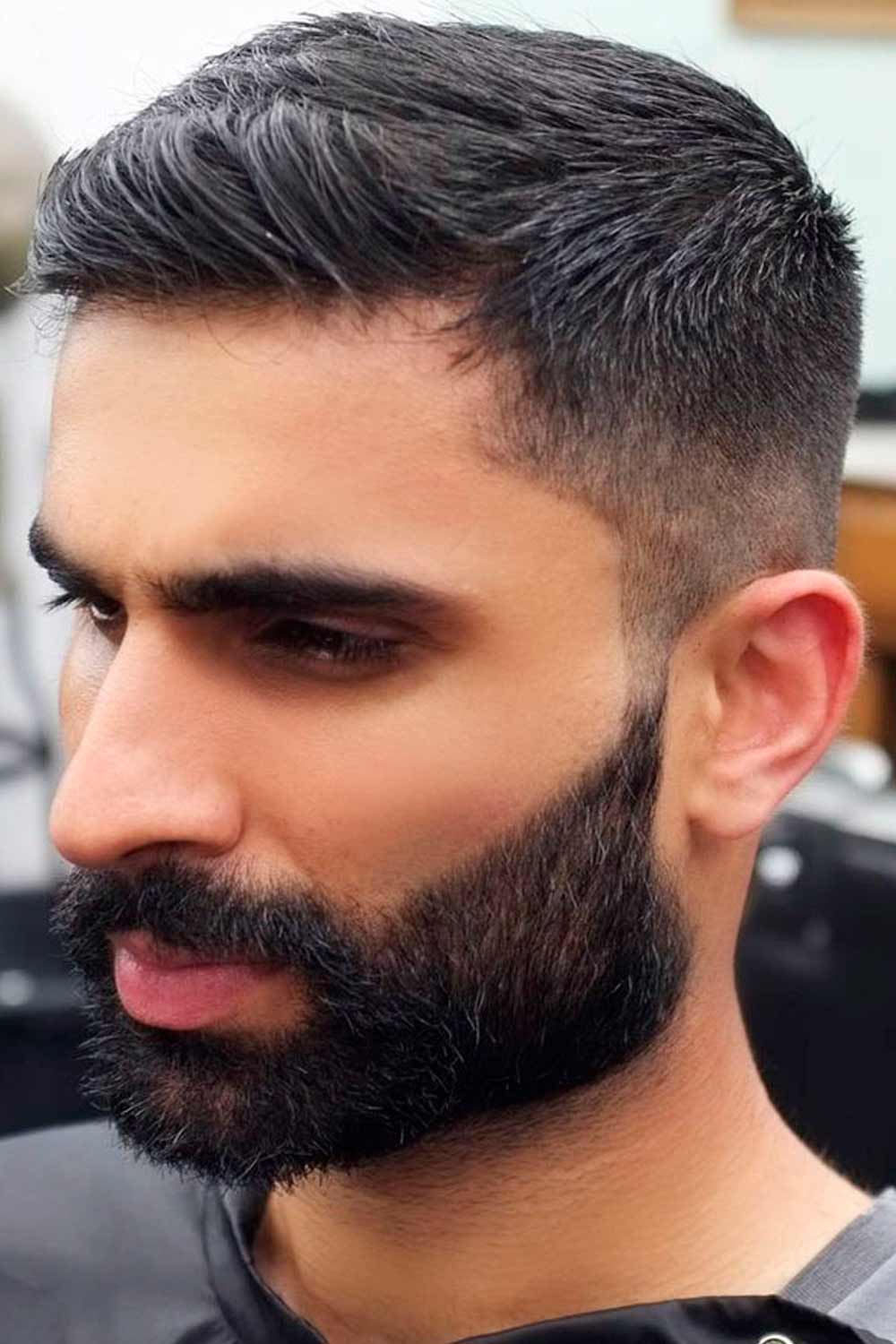 /
If a buzz cut would look so great with the inclusion of a fade haircut, then, a traditional crew cut can also significantly profit from it. The classic cut will rapidly look more modern and in-style thanks to the tapered shave. Additionally, it will help give the appearance more form and style, enhancing its stylish appeal. Your crew cut will still look sharp and respectable due to the subtle appearance of the fade, making it appropriate for both the workplace and also casual settings.
Low Faded Curly Hair
Credit photo: @andrewdoeshair
i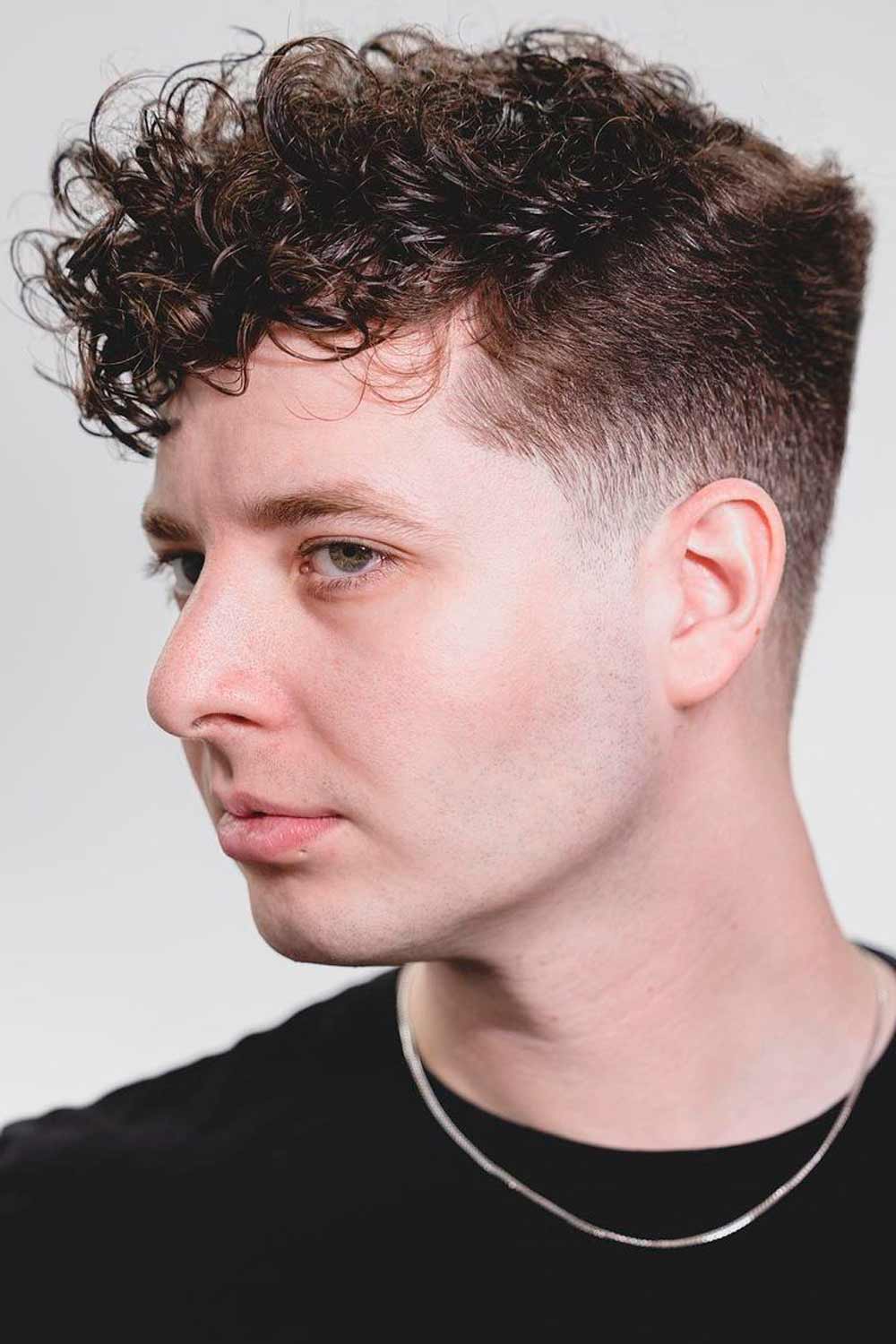 Credit photo: @andrewdoeshair
i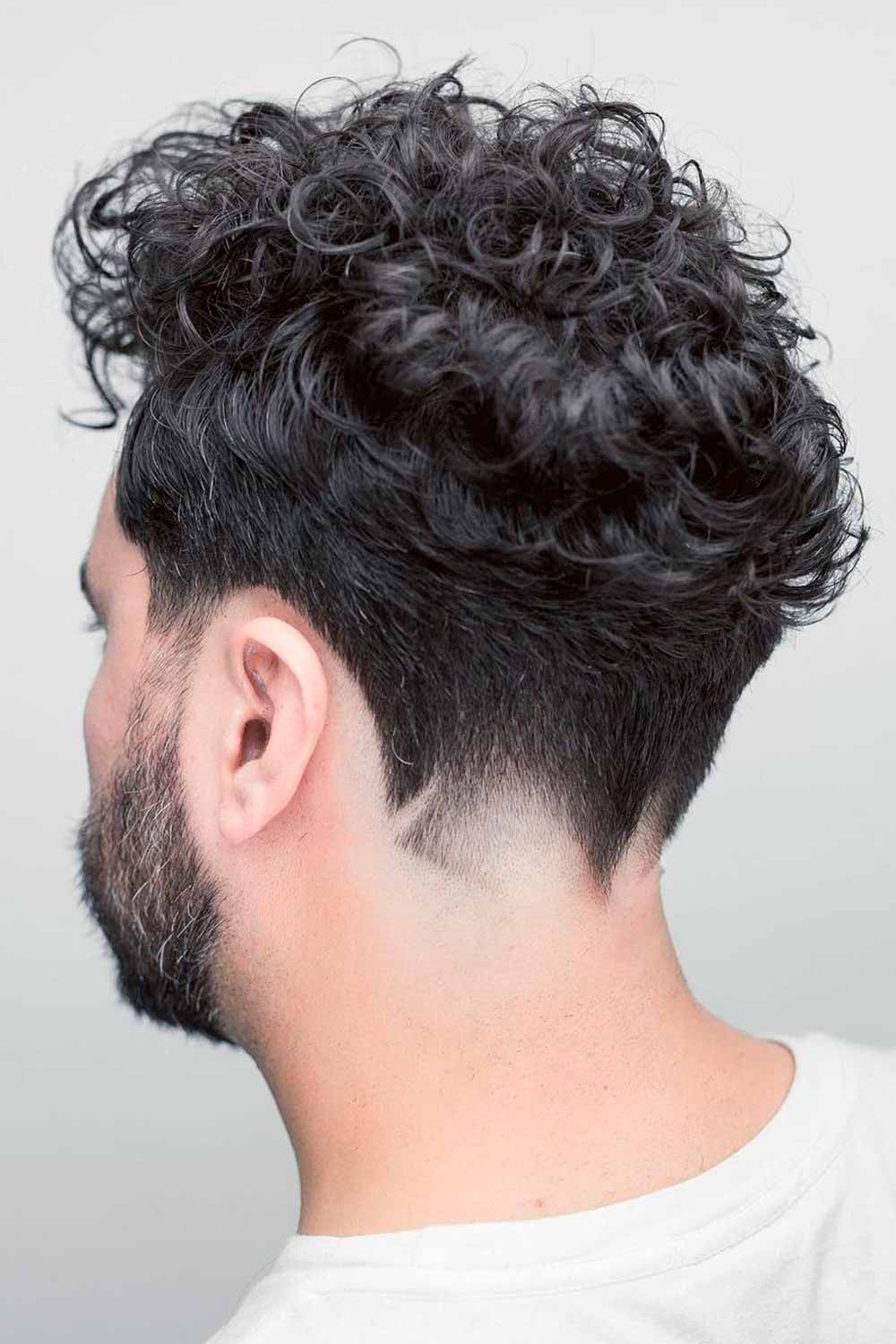 /
Right from time, wavy and curly hair has always been considered fashionable. As someone with this hair texture, you can embrace your hair type by emphasizing the curls and maintaining a moderate top length. The low faded curly hair adds even more sleekness to the neat fringe and also compliments it with the right amount of volume. With various types of mens haircuts, low curly fade offers flexibility, simplicity, and elegance. Flaunt it to any occasion or gathering, drawing well-deserved attention to yourself.
Mexican Low Taper Fade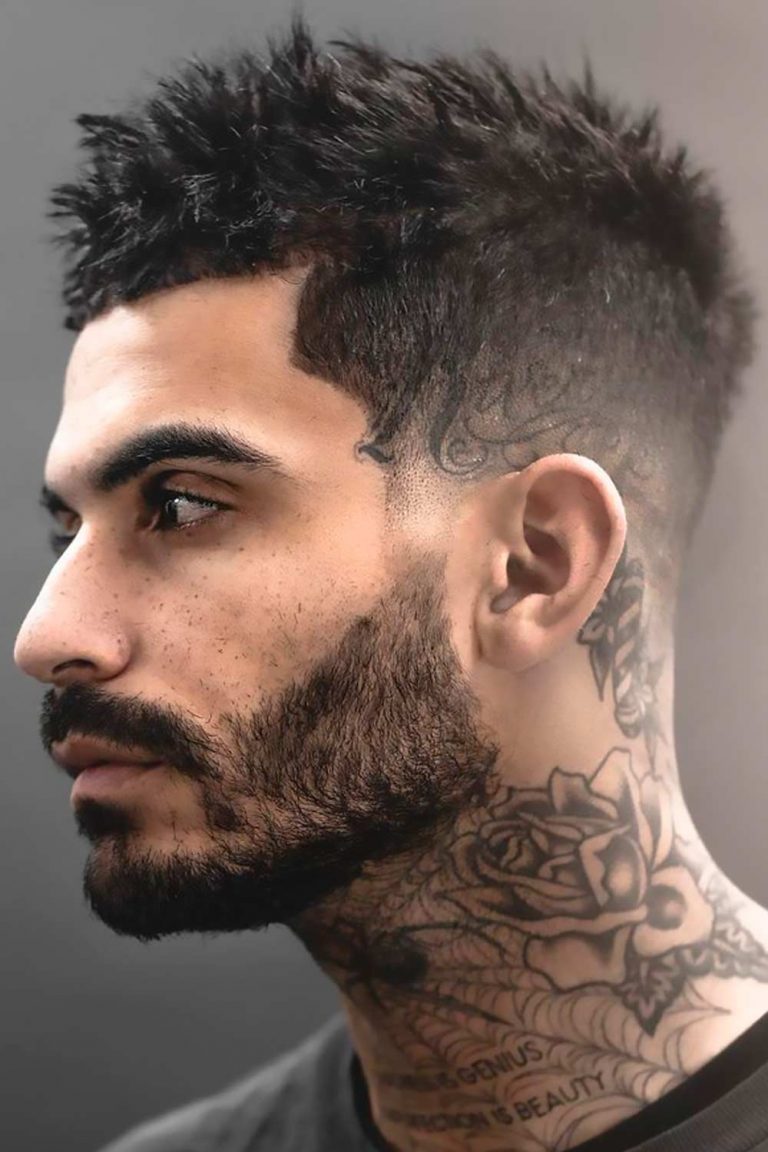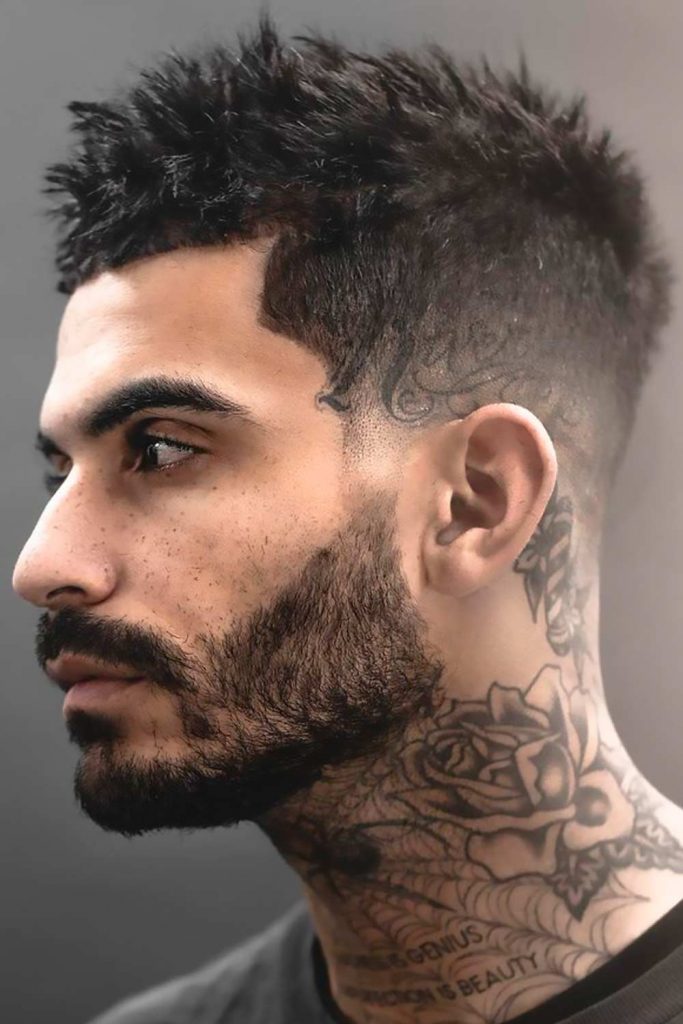 Credit photo: instagram.com/andrewdoeshair
The goal of the Mexican taper fade is to give distinctive flair to traditional cuts and its main features are in its short back and sides. This hairdo always has a manly aura with an allusion to looking cool, while being unique and creative. Also known as the Edgar haircut, it consists of a short hairstyle with a tapered back and sides or undercut, with the emphasis being on a blunt shag cut on the lower part of your forehead. Almost anyone with any hair texture can wear this style but the amount of shag cut you get and its length would solely depend on your unique taste and style. For quick maintenance, visit your barber to keep your haircut looking fresh.
Two Block Cut With Fade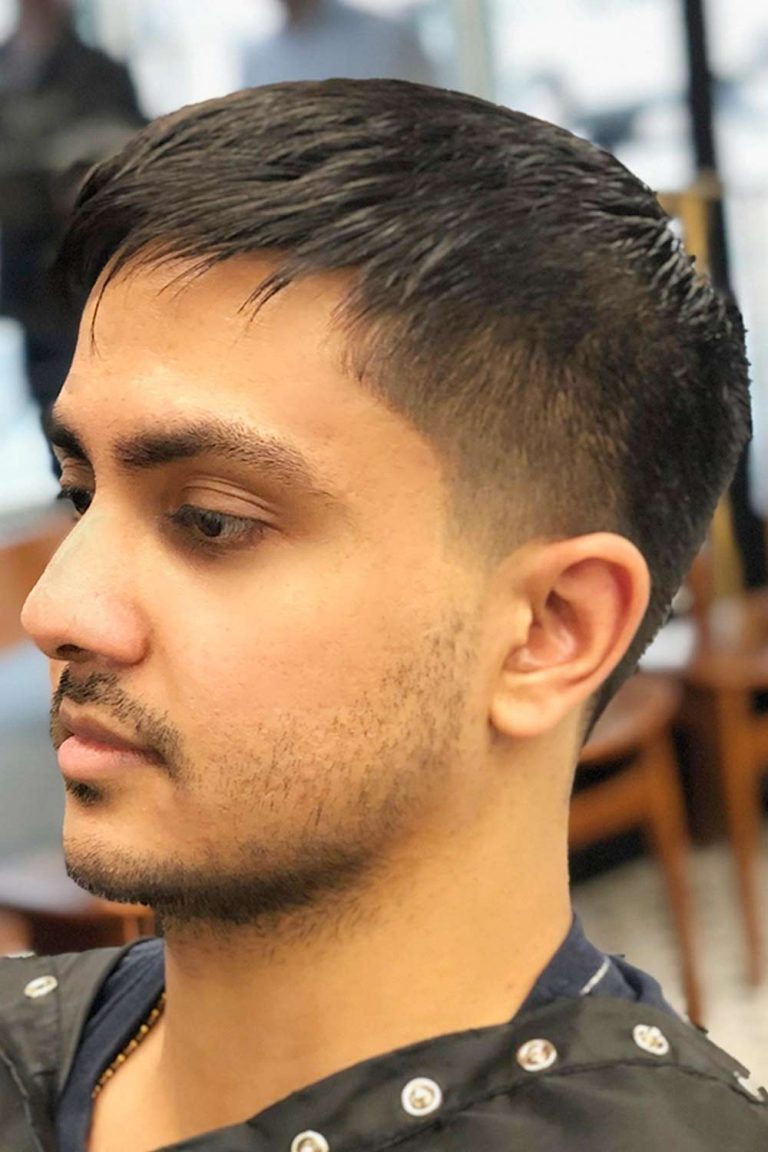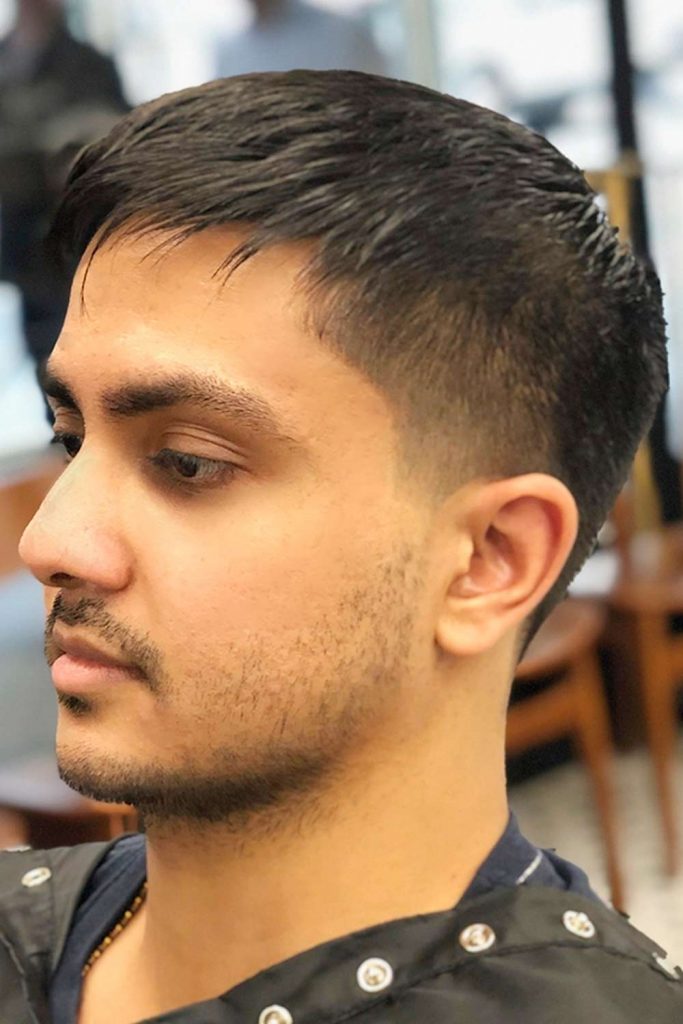 Credit photo: instagram.com/mademan.barber
The two distinguishable "blocks" of hair that make up the two block haircut can be styled in a variety of ways, but this is what makes the cut unique. The edges and lower part of the hair are shorter than the top, which is longer. This produces a contrast, but you can decide to what degree you wish to accomplish. You can style the two-block hairdo with a low-fade and add texture to your cut, giving it a contemporary and manly finish. Fades progressively shorten the hair at the back and on the edges, leaving the top of the head with lengthy hair. Additionally, the upper hair appears full of life and volume as a result.
Low Fade Hair For Black Man
Credit photo: @mademan.barber
i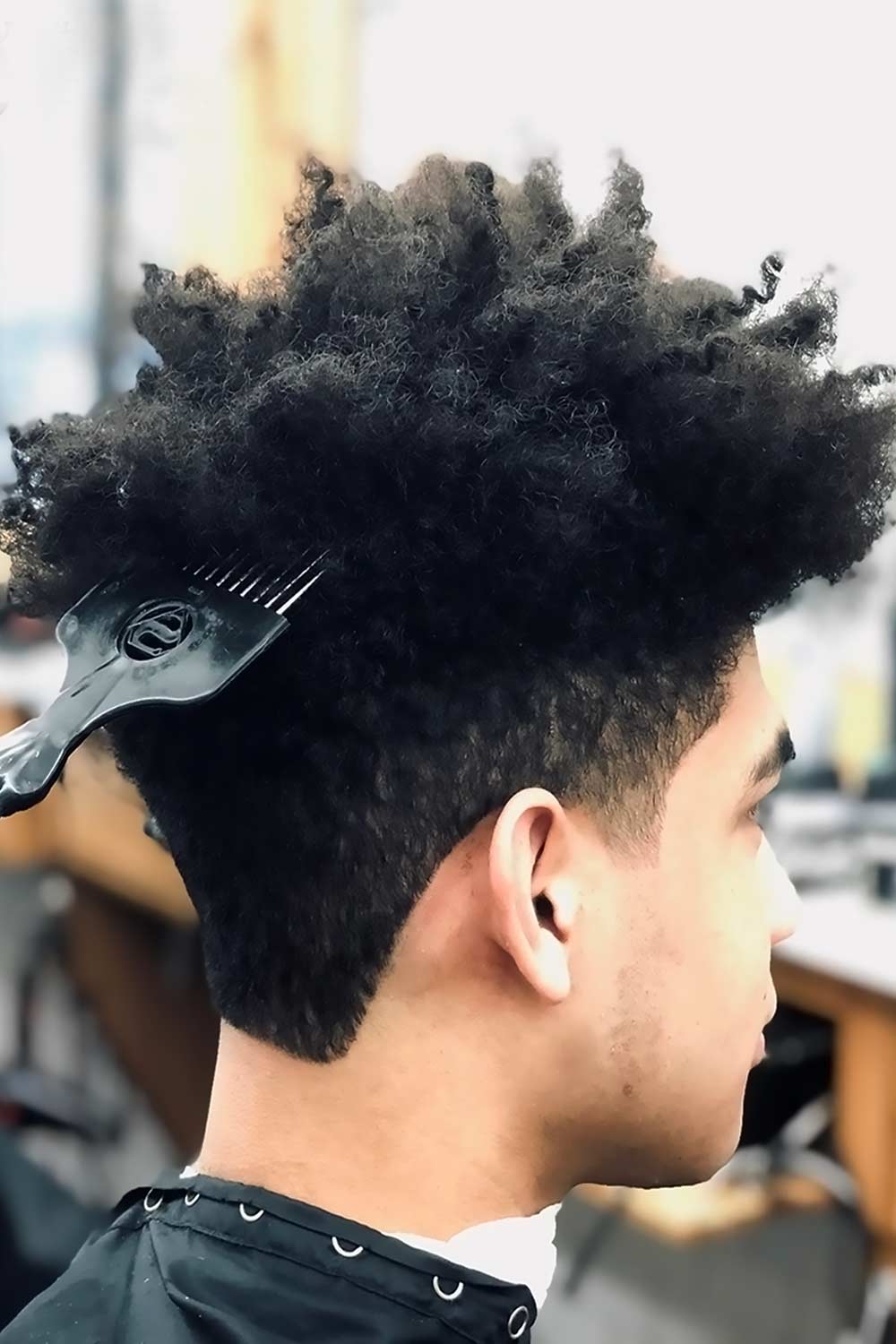 Credit photo: @spukthebarber
i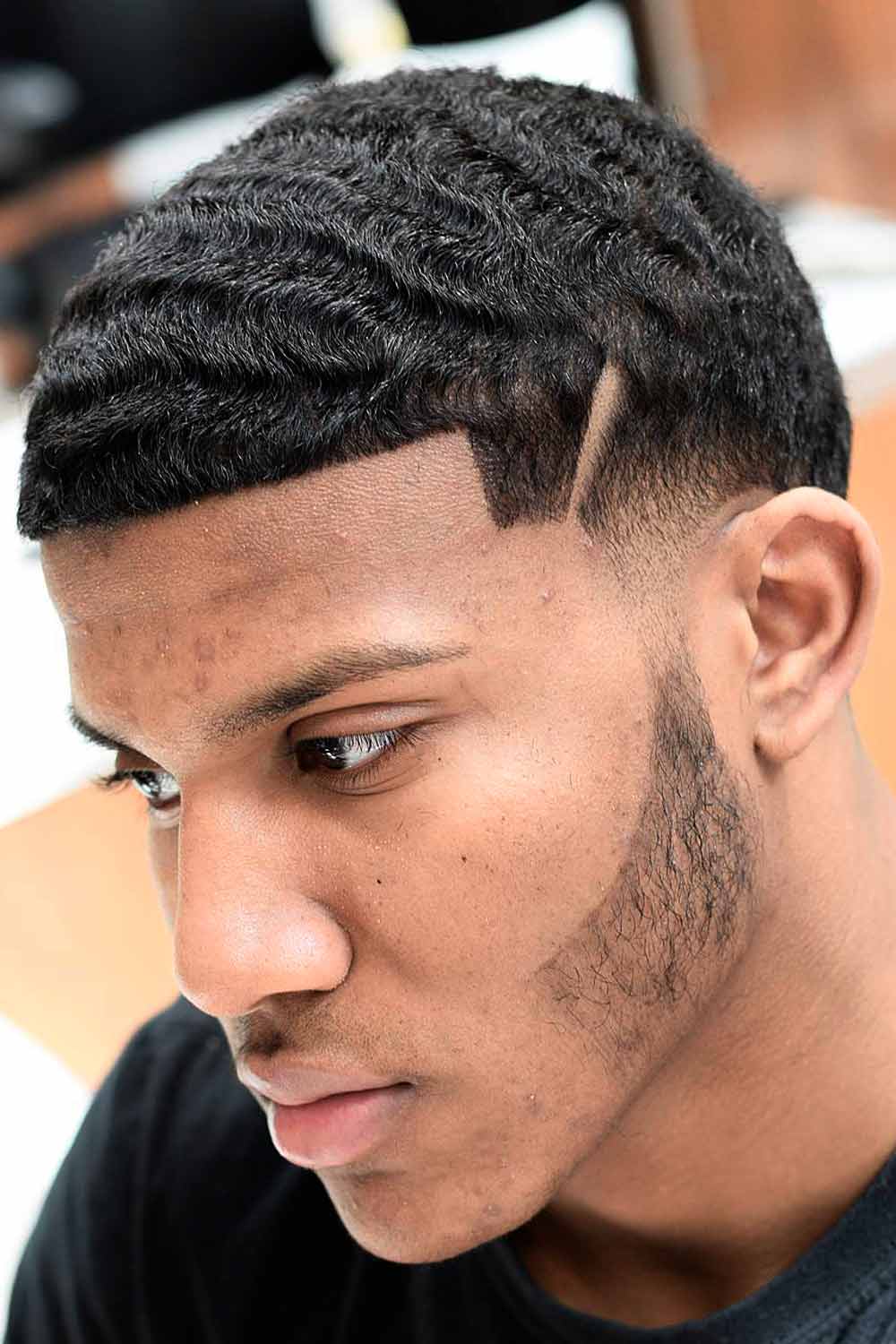 Credit photo: @spukthebarber
i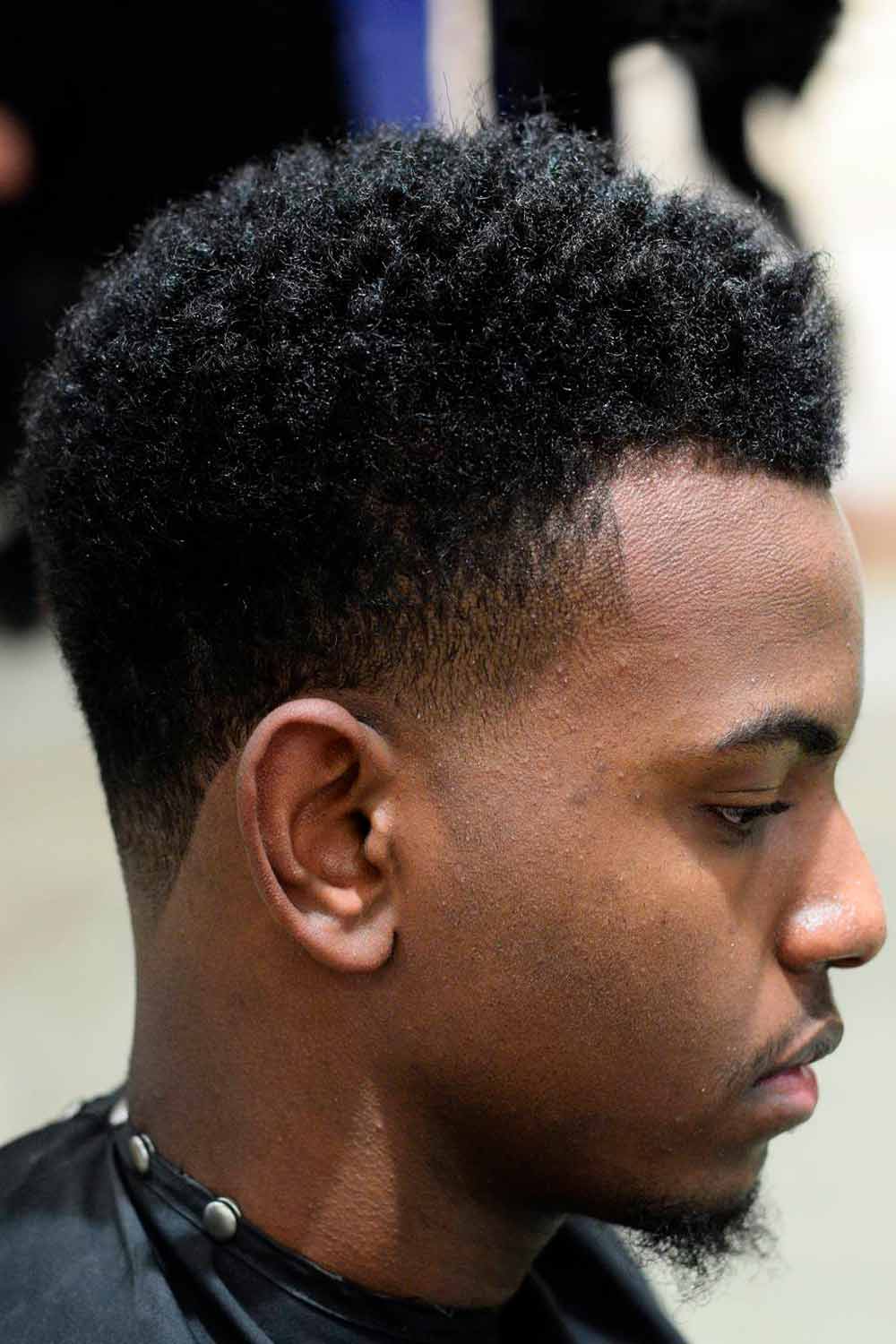 /
The low faded haircut black man type of style has so many benefits, one of which is that it gives your hair a nice texture. The top of the hair is left longer while progressively tapering down the back and sides. This can help afro-textured hair lose some of its volumes and make it a lot simpler to style. This style can be pulled off in a variety of ways, including with dreads and short afros. With these black hairstyles men will appear contemporary and updated thanks to the low fade, which also gives them an appealing flair.
Hipster Styled Low Temp Fades
Credit photo: instagram.com/andrewdoeshair
i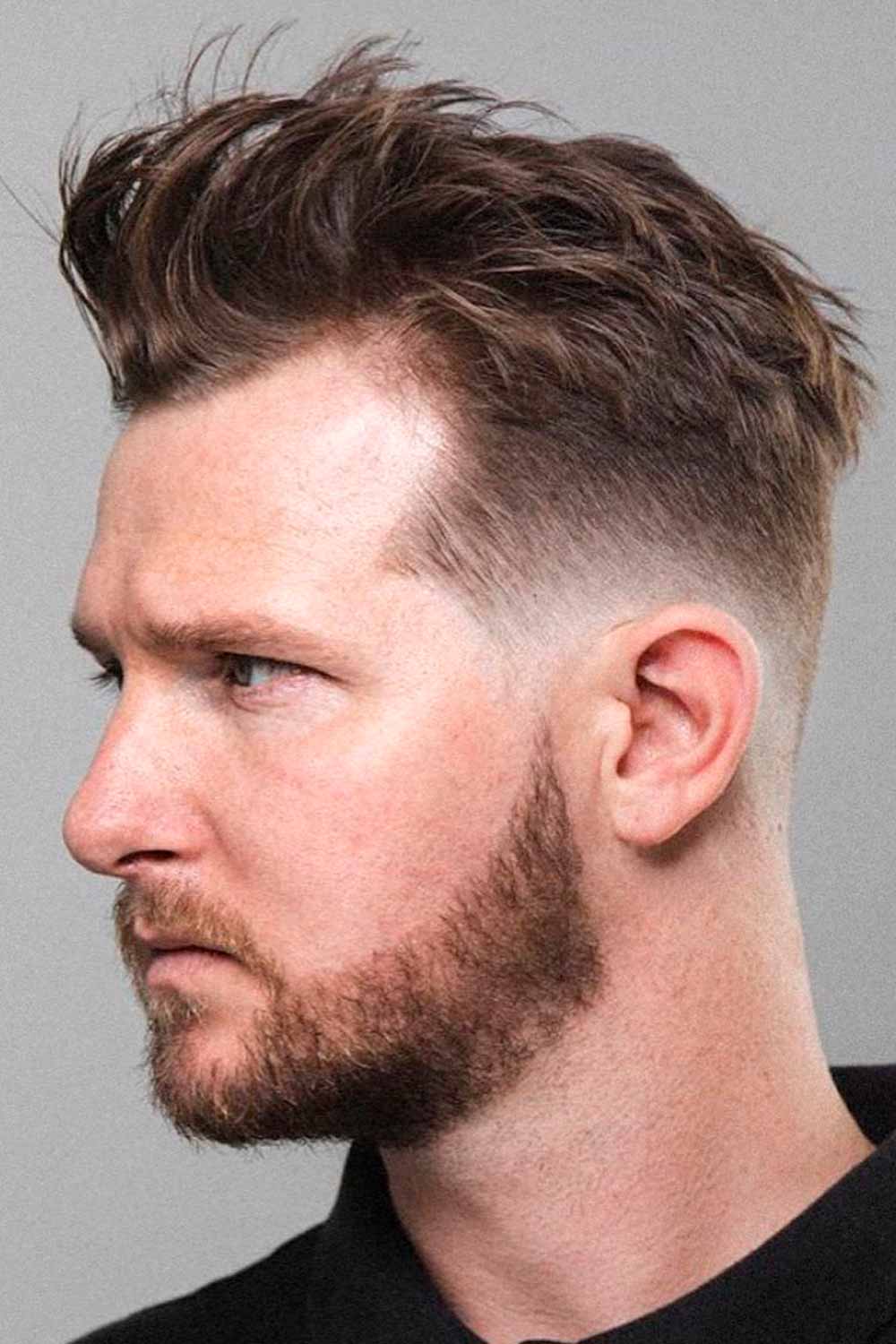 Credit photo: instagram.com/horatiuthebarber
i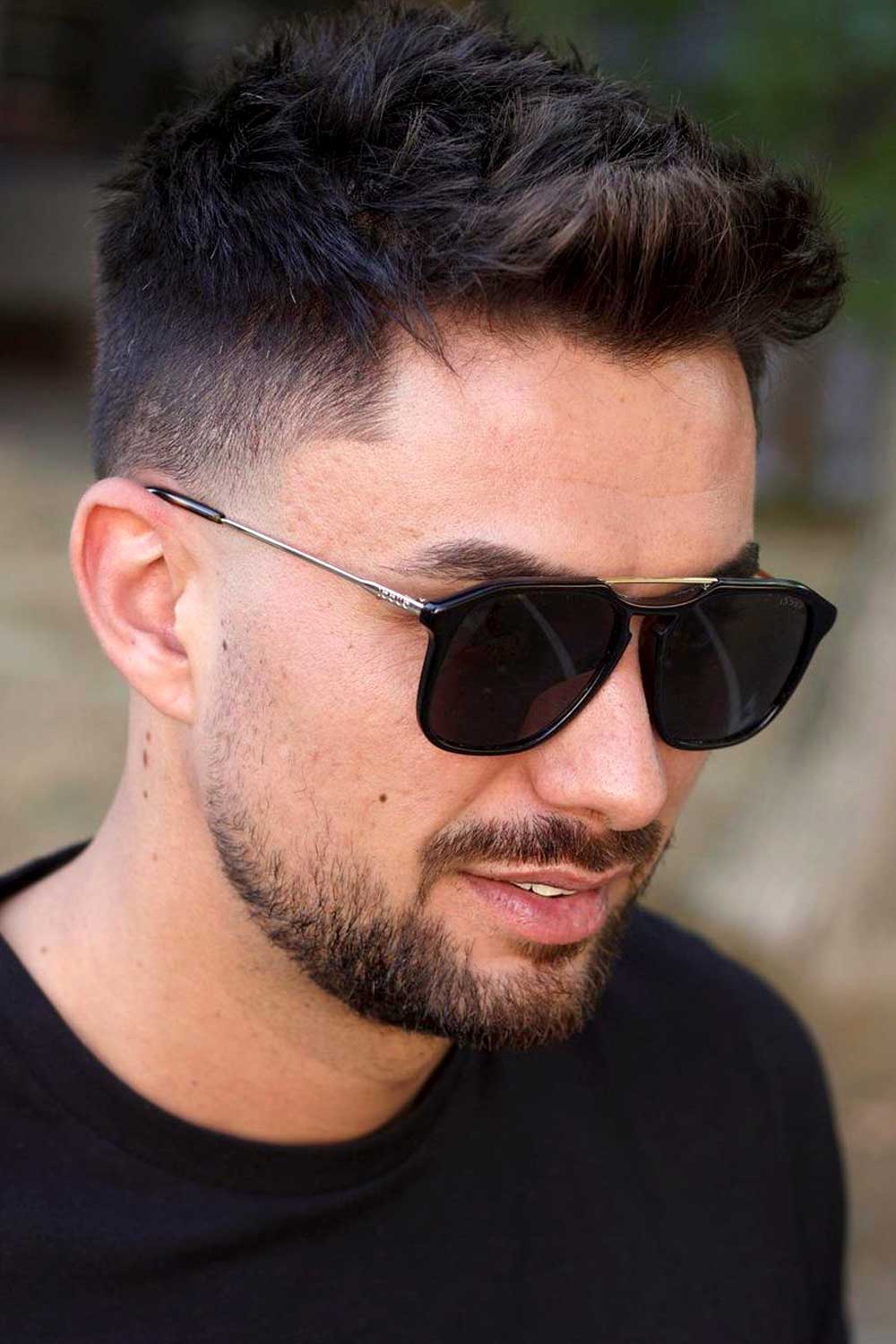 /
Most hipster hairstyles blend classic and sophisticated together in order to produce a style that's quite beyond the ordinary. You can combine your hipster haircut with a skin fade for a more modern and fashionable upgrade. The beauty of this styled fade is that you don't have to go overboard before you can get an amazing result. Low-side fades with a razor to blend your hair with your beard line might be all you need to create a neat and laidback appearance that would be equally stylish in a suit and casual outfit.
Low Burst Fade Cut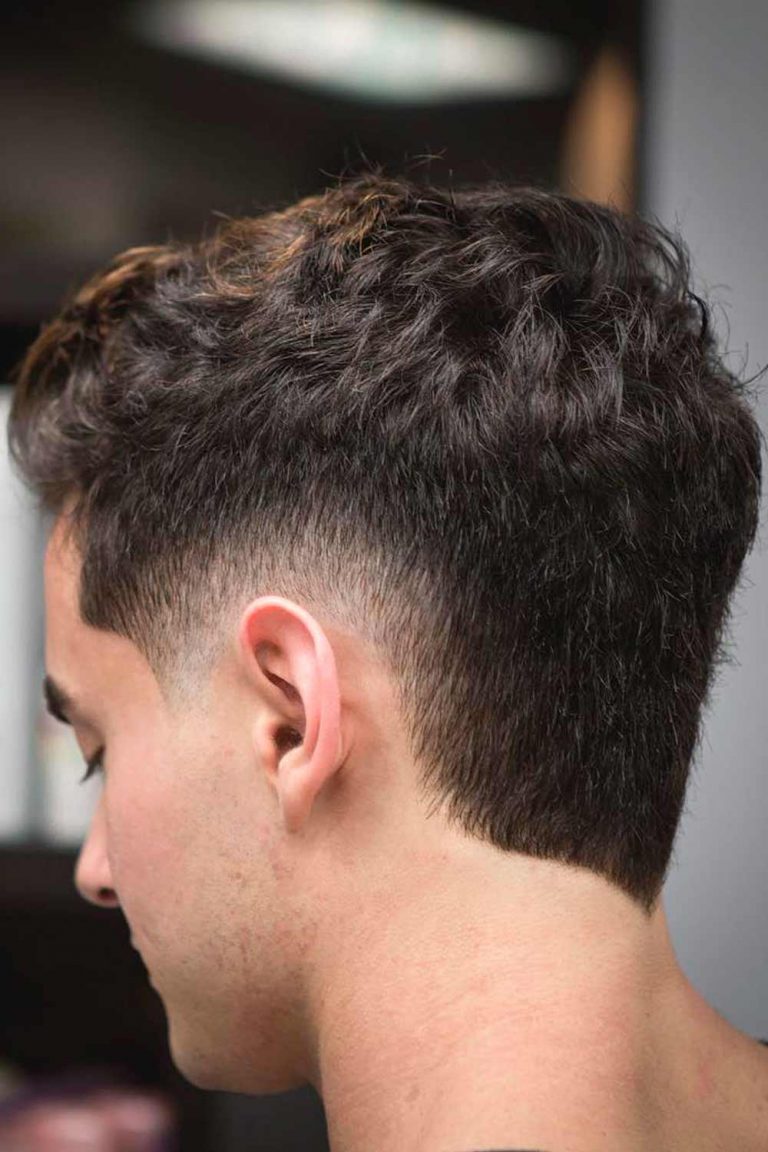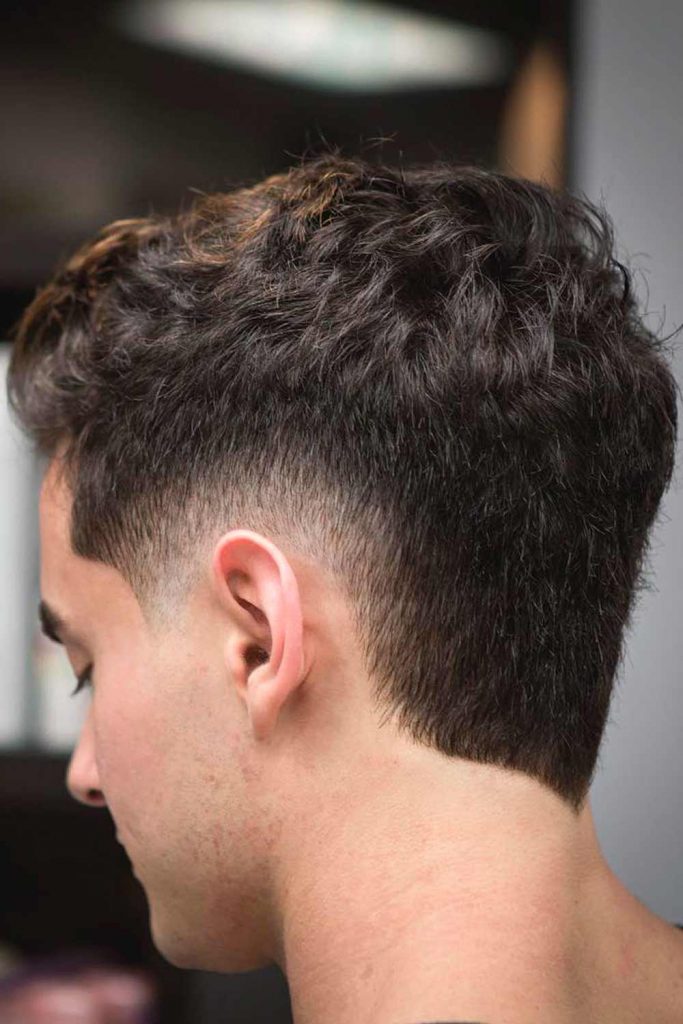 Credit photo: instagram.com/andrewdoeshair
A low burst fade can be a very cool hairdo choice if you're not hesitant to attempt an idea that is a little unconventional. The fades on the side are very little and don't extend to the back of the head. The rapid transition in the burst fade low cut is seen only on the sides but produces a clean look, from being barely there to a large burst of hair on top, making this unusual style work incredibly well. This growing haircut might be the answer you seek to make your face look slimmer and in style in case you have a round or broad face shape.
Low Skin Fade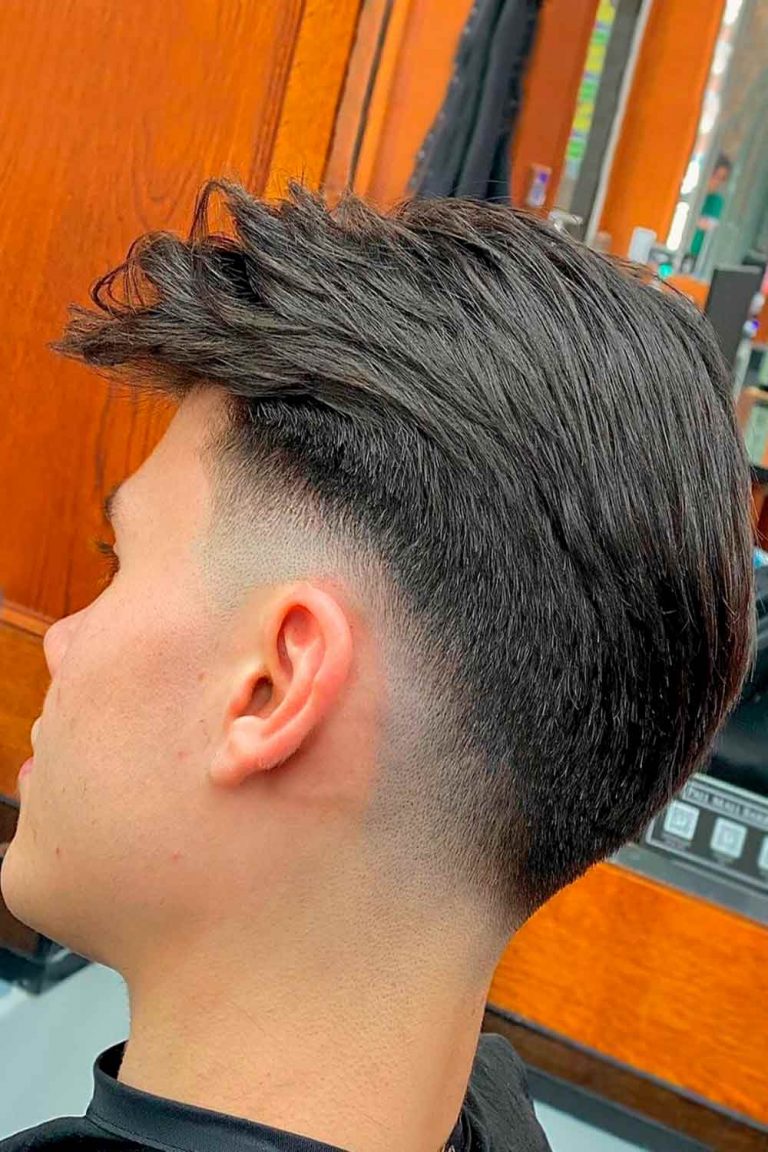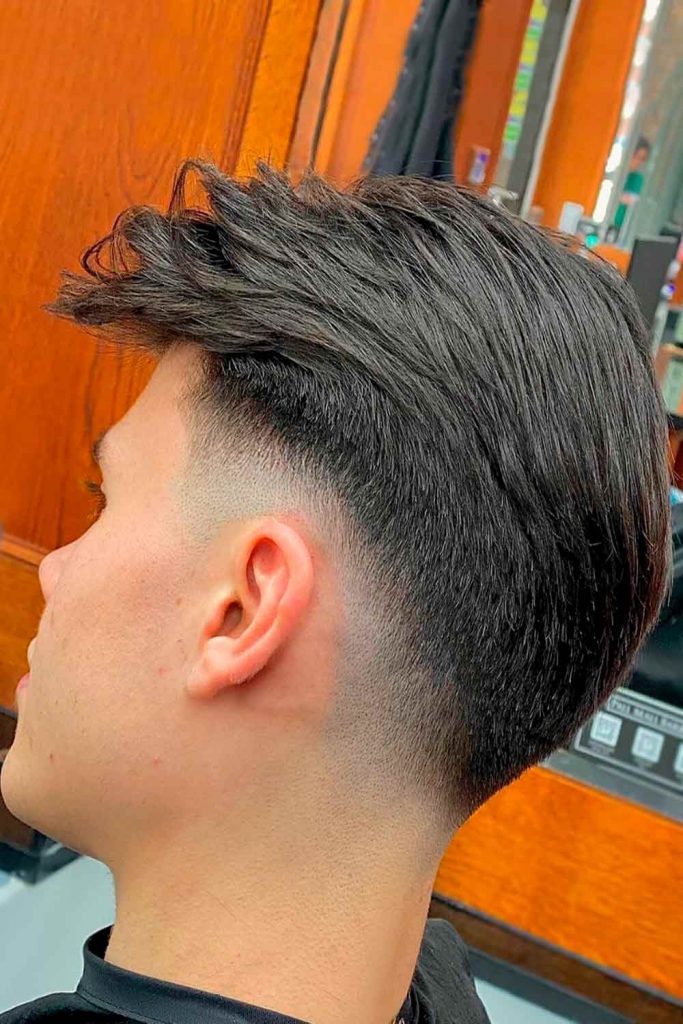 Credit photo: instagram.com/pallmallbarbers.nyc
With the low fade, the flesh over your ears and at the back of your neck is visible due to the nature of the fade. Although the low skin fade haircut produces very attractive tight, and neat lines, it is the least complicated of all fades. It is also known as low bald fade and tapers down from the long part of your hair to the skin level. Given that the fade reaches your skin, the maintenance process becomes a lot easier as you wouldn't have to visit the barbershop too often to keep a clean look. Even celebrities like Zayn Malik and Christiano Ronaldo can't seem to get enough of this look!
Low Drop Fade Cut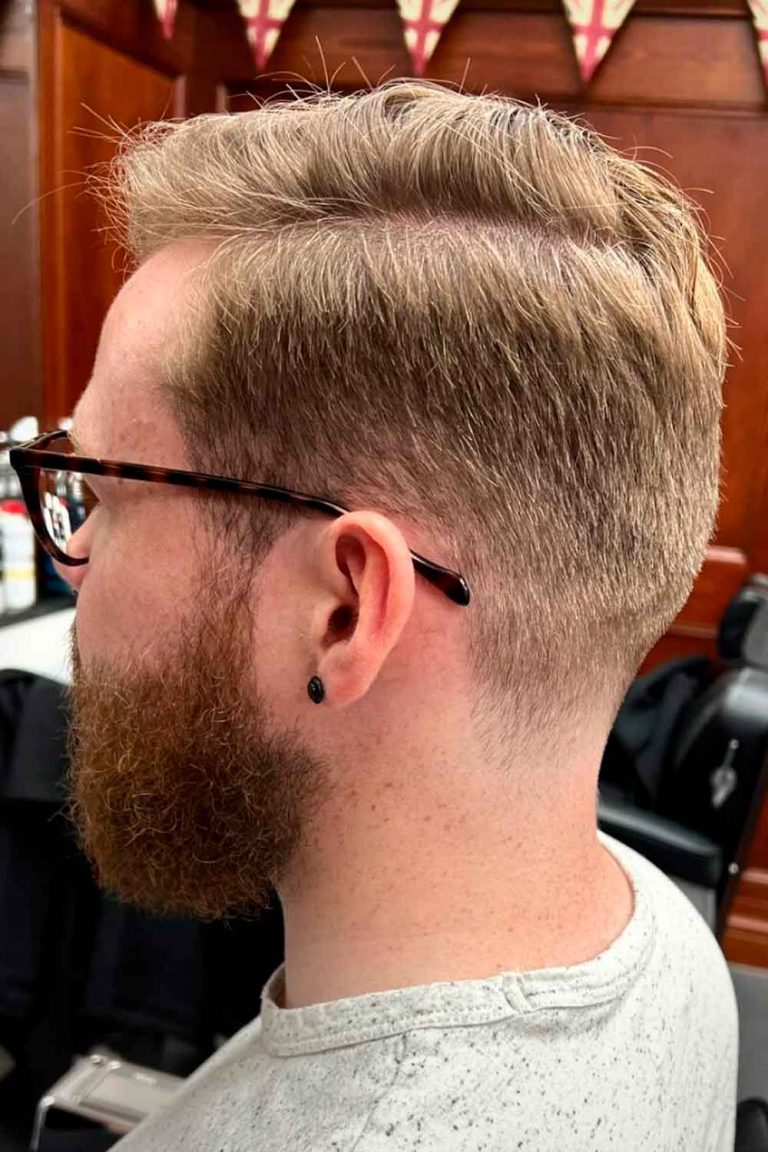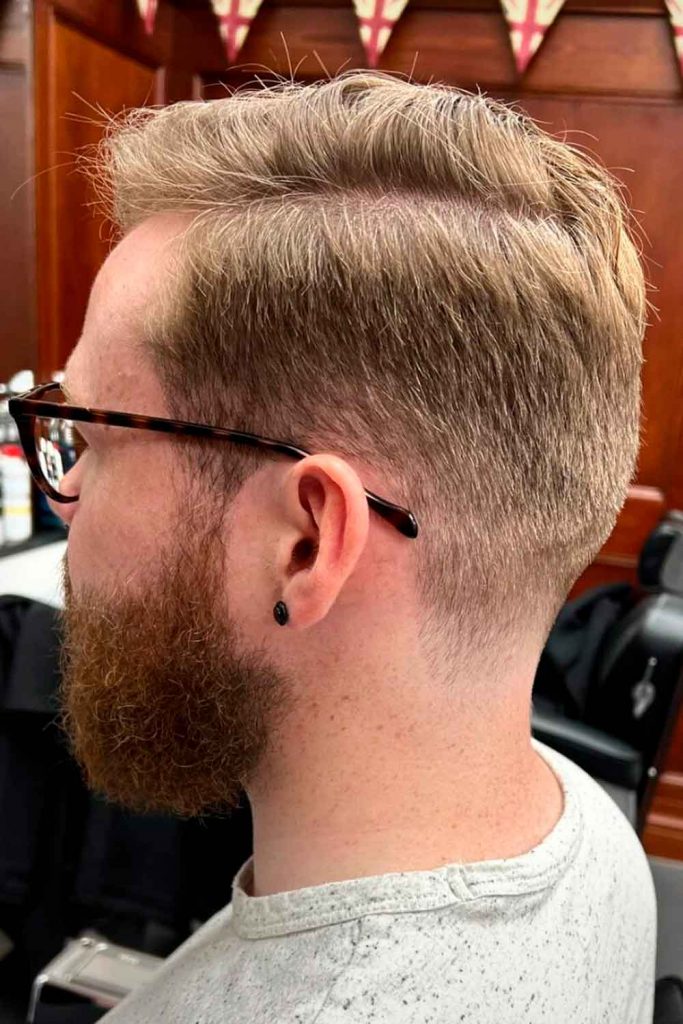 Credit photo: instagram.com/pallmallbarbers.nyc
Your hairstyle will have an edgy, contemporary look thanks to the low drop fade. It has a notable fade that appears arc-shaped by descending down and behind the ear. It is ideal for highlighting the hair on the top part of the head and can give the appearance of longer and more voluminous hair texture. The drop fade can be applied to any hair type, and it can also be customized to your taste. This involves choosing to combine the fade with a subtle fade for a more understated effect. The low-fade will give you a style that is clean and trendy while producing a more tapered finish and reducing its precision.
For most men visiting the men's salon to get a full make-over, low fade has most times been their first choice. It's a great haircut to consider regardless of the concept you're going for because the outcome is always spectacular. With the right barber skilled enough to cut any type of fade, then there's nothing stopping you from looking your best with any of the style ideas provided above. They are versatile and would work well with any hair texture, so take the necessary step!
FAQ
Is low fade attractive?
The low fade's appeal stems in part from its adaptability. Almost anyone can pull it off, regardless of their hair type or texture. Women particularly value its delicate edge and stylish outlook, hence its popularity among men. So yes, you can say this haircut is quite attractive.
Do fades make you look skinnier?
The volume of a hairstyle would no doubt influence the appearance of a person and fade does a great job of making round faces appear a little slimmer. So making your hair extremely short or choosing a drop fade will no doubt cause your face to appear thinner.
Should I get a low or high fade?
Deciding on what type of fade to get should depend on your choice of hairstyle and also the degree of maintenance you're willing to offer to your fades. But it's important to note that low tapers require a more frequent barber appointment because it is shorter and could grow out quickly.
REFERENCES: