If you have always been shying away from the Edgar haircut, it is time to change things. In the following guide, we will introduce you to this popular hair look and tell you everything that you should know about it, from the name origins to the most fashionable look ideas. And we are pretty sure that after reading it, you will be headed to your barber for a fresh cut.
*We may earn money from affiliate links on this page. Please check out our disclosure policy for more details.
What is The Edgar Haircut?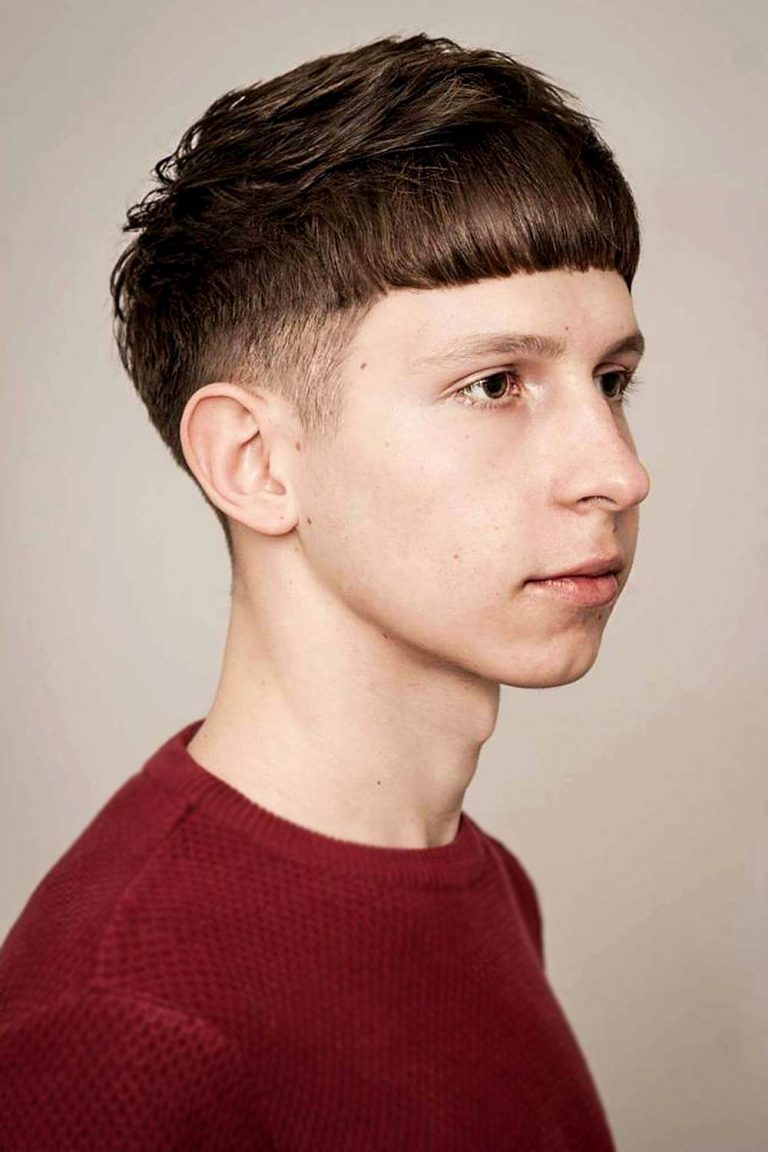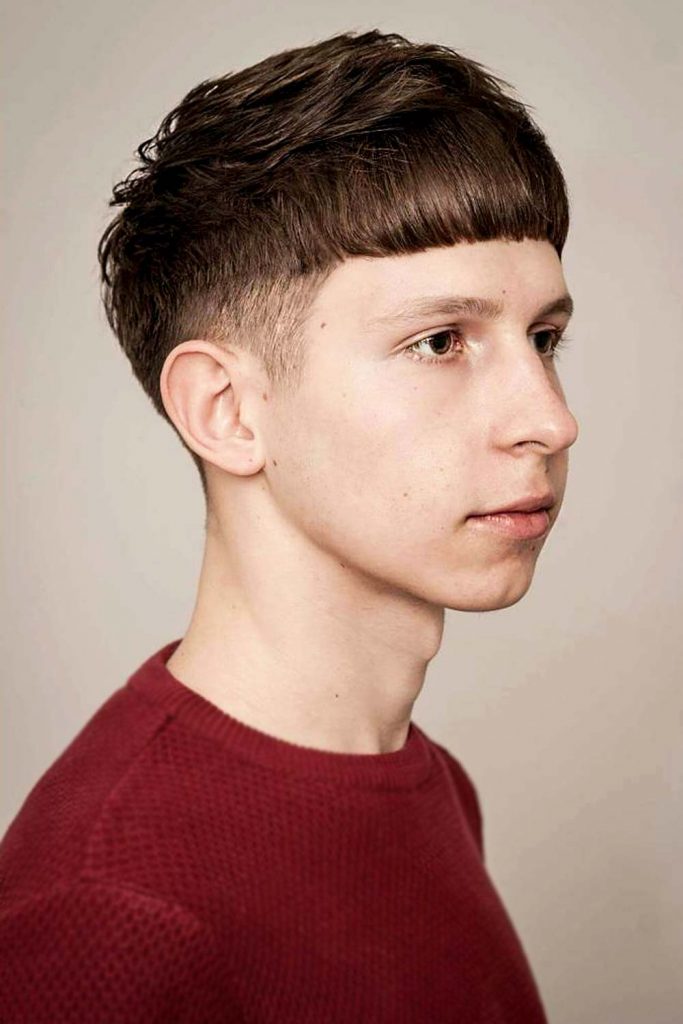 Credit photo: instagram.com/urednistvo.pricesk.robert
So, what is an Edgar haircut? This is essentially a Mexican variation of a Caesar haircut. But its popularity is not limited to Latina men only. Over time, men across the globe have adopted this bold haircut giving it their own interpretation, which resulted in a myriad of Edgar cut styles. The look includes short hair on the sides and a rather longer top. It can be paired with a tapered, undercut or fade haircut. The front usually features a blunt bang or a fringe, which you style so that your forehead is slightly covered.
Who Is Edgar?
There is no exact information regarding the origins of the Edgar, aka takuache, haircut name. However, some say that it is thanks to baseball player Edgar Martinez, we can now enjoy this gem of mens haircuts. One of his fans shaved his hair so that it looked like the sportsman's face. Others claim that it is derived from the Spanish word "takuache" meaning "possum." This term is also used in reference to a Mexican young guy interested in pickups. As such, the Edgar hair cut can be called the takuache haircut or simply the cuh cut.
20 Edgars Haircuts to Copy
As we mentioned above, there are plenty of Edgar haircut ideas. To back up our words, we have picked out the most popular ones and put them together below. So, now all you have to do is to decide what haircut you are going to take with your to the barber shop as a sample to copy.
Classic Edgar Haircut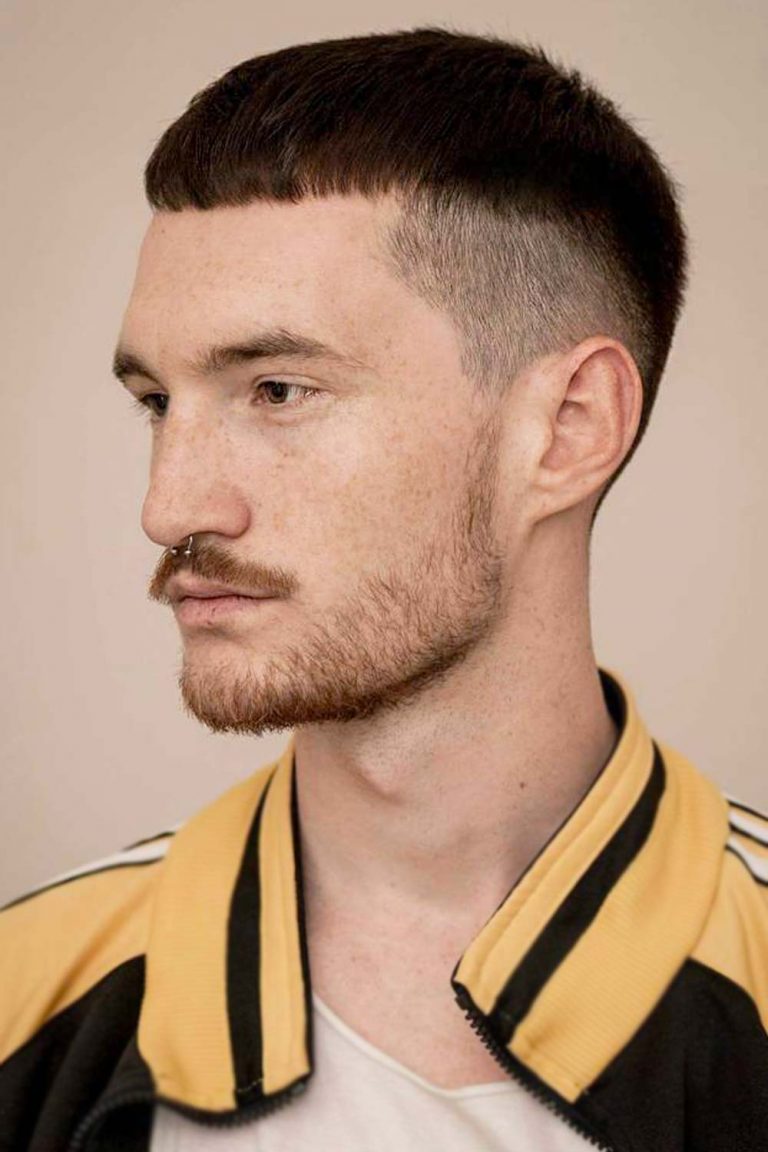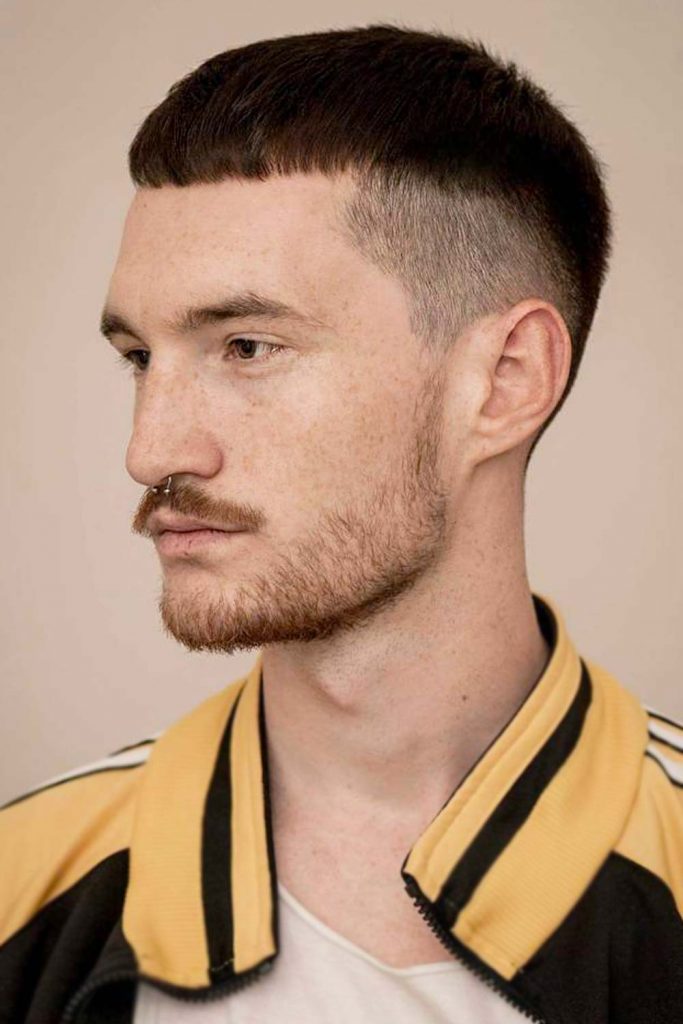 Credit photo: instagram.com/urednistvo.pricesk.robert
What is interesting about the original Edgar haircut Mexican edition is that it is so edgy that it does not require any extra accents. Yet, a bald fade or a taper will not hurt for sure. It will keep the focus on the top, so do not forget to give your bangs a blunt finish.
Taper Edgar Haircut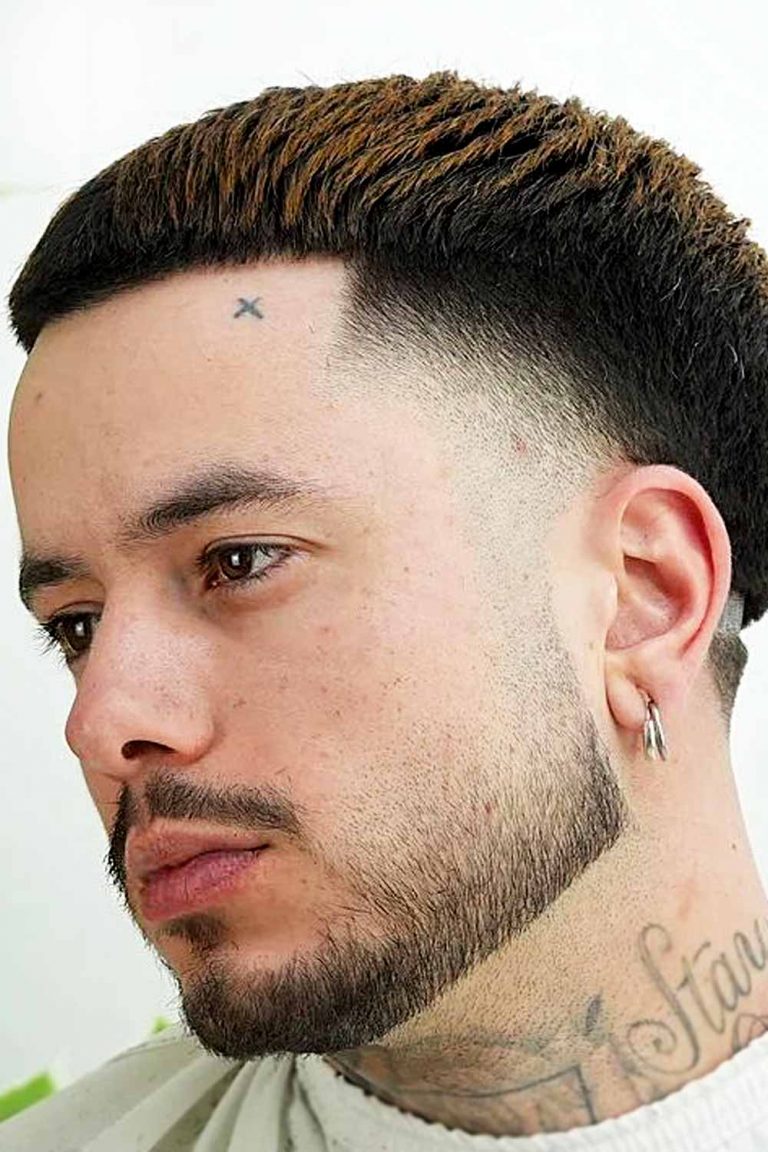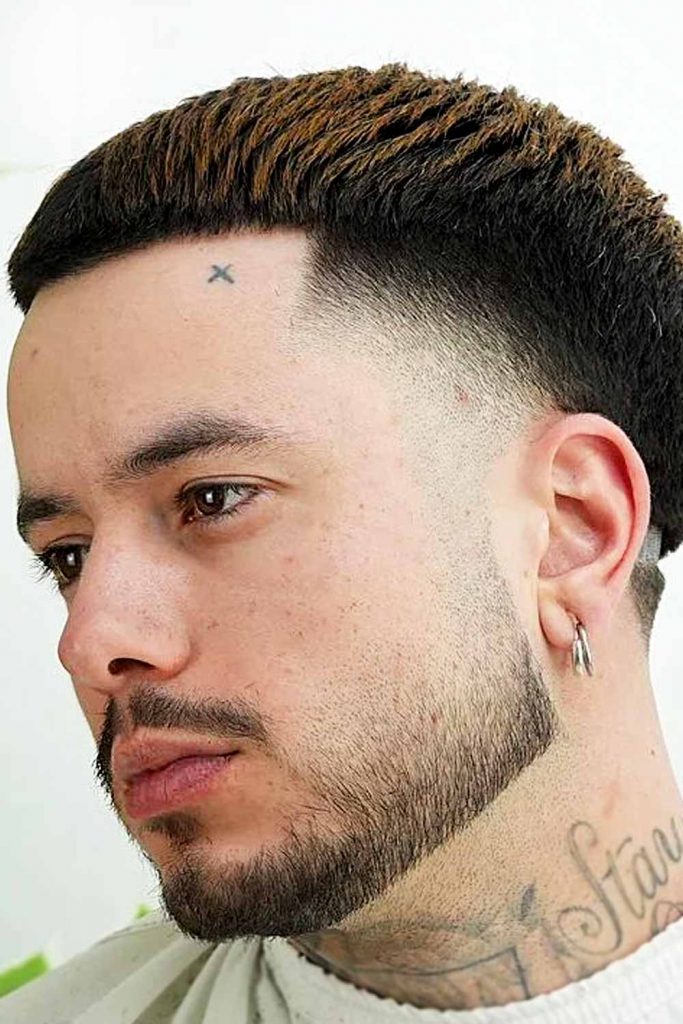 Credit photo: instagram.com/spukthebarber
If you are looking for a softer version of the Edgar's cut, then you should definitely complement it with a mens haircut taper on the sides. It is pretty easy to maintain, so it will save you quite some time in the morning or whenever you take care of your hair.
Short Fluffy Edgar Haircut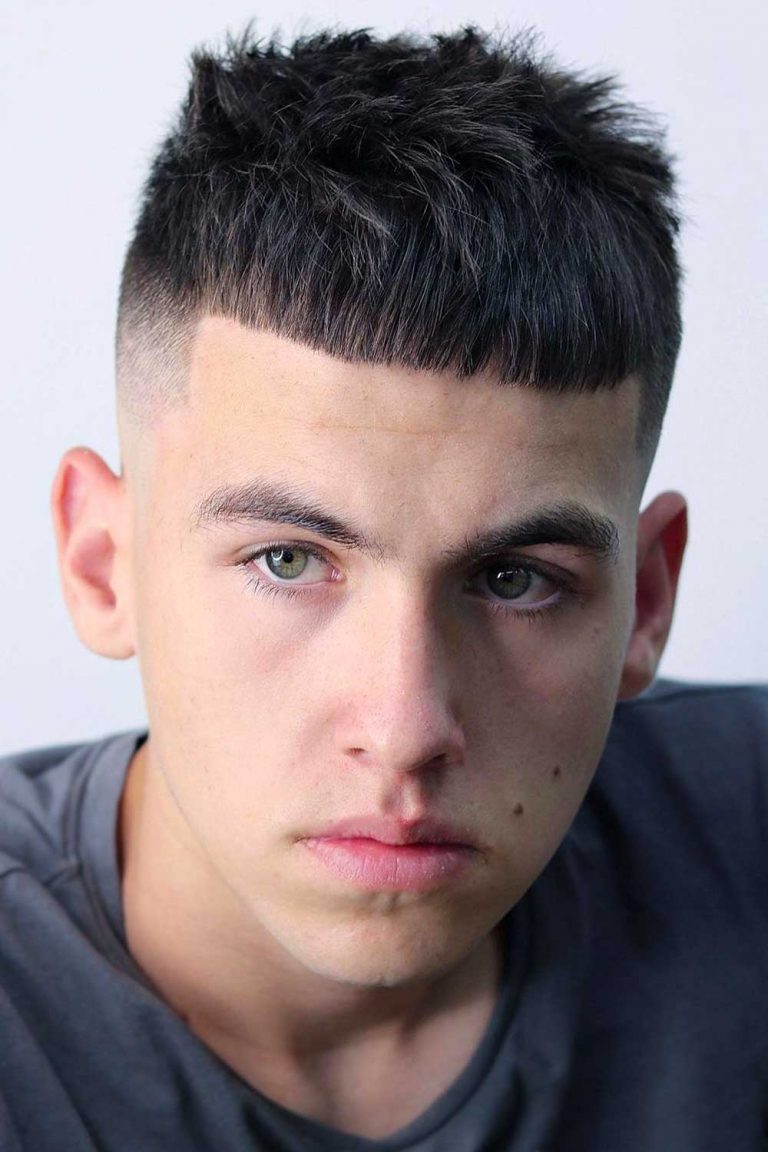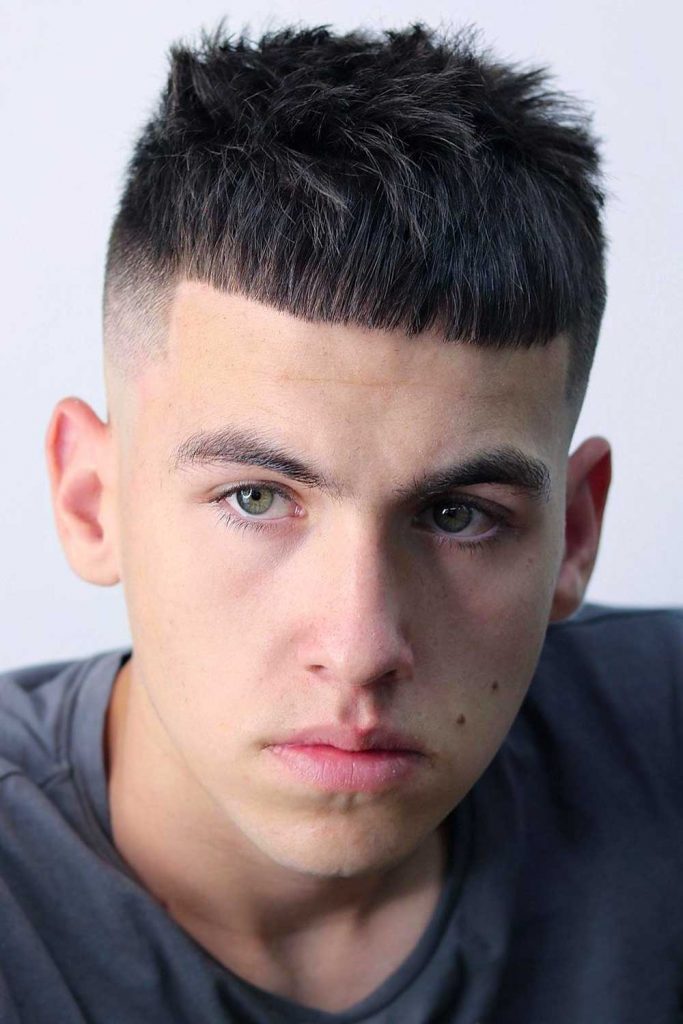 Credit photo: instagram.com/corneliucrihan
Those who have thin and limp hair should consider a fluffy Edgar haircut as their go to option. It creates the illusion of a full head of hair even when it is quite short. To achieve the look, you need to tousle up your strands on the top of the head and fasten them with several spritzes of a hair spray.
Edgar Haircut With Beard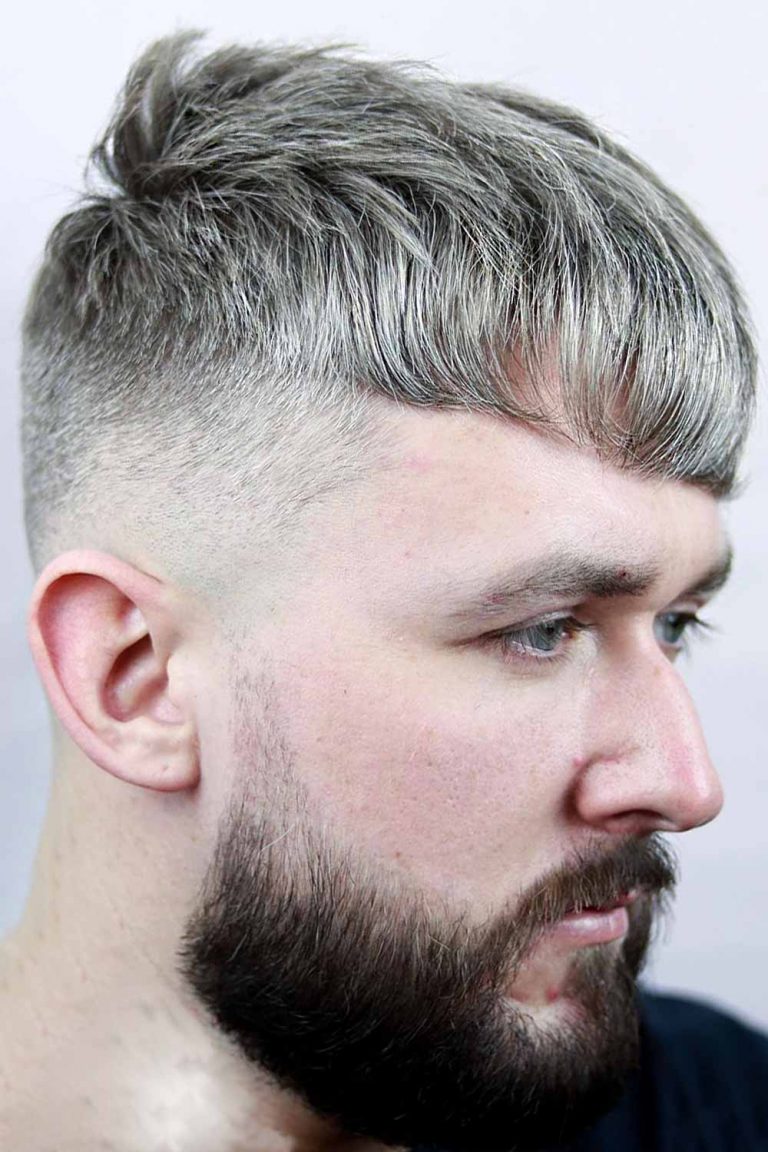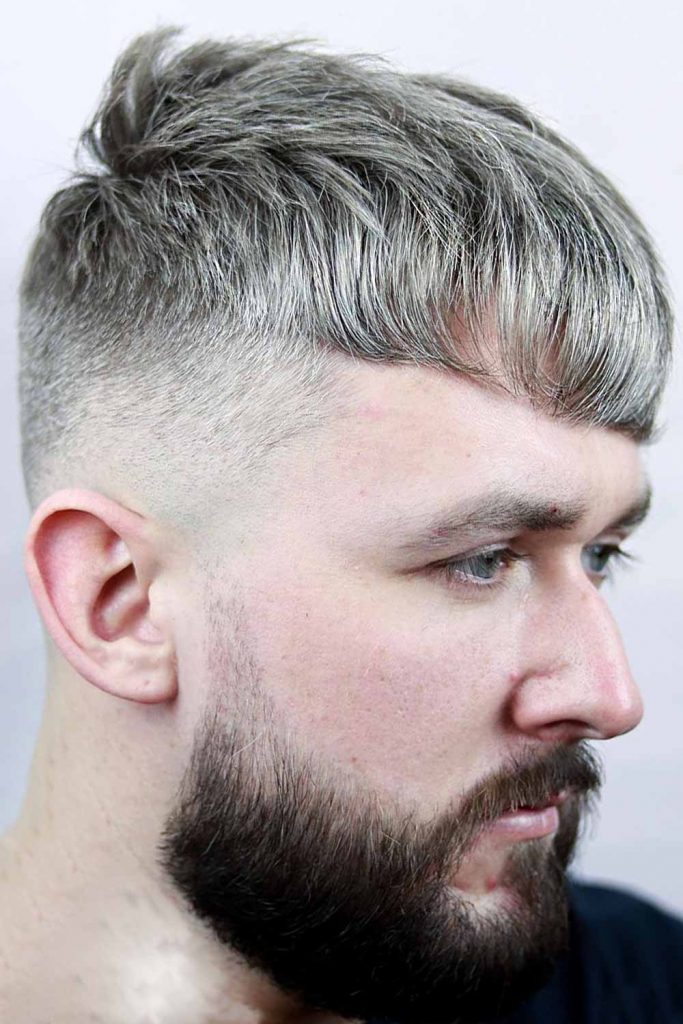 Credit photo: instagram.com/corneliucrihan
Since the Edgar hairstyle gives you a clean cut look, you are welcome to accompany it with a beard. Moreover, it can be as bushy as you like since you may not worry that you will look unkempt or scruffy. Yet, a neat facial hairstyle is always a fail safe option.
Edgar Haircut With High Fade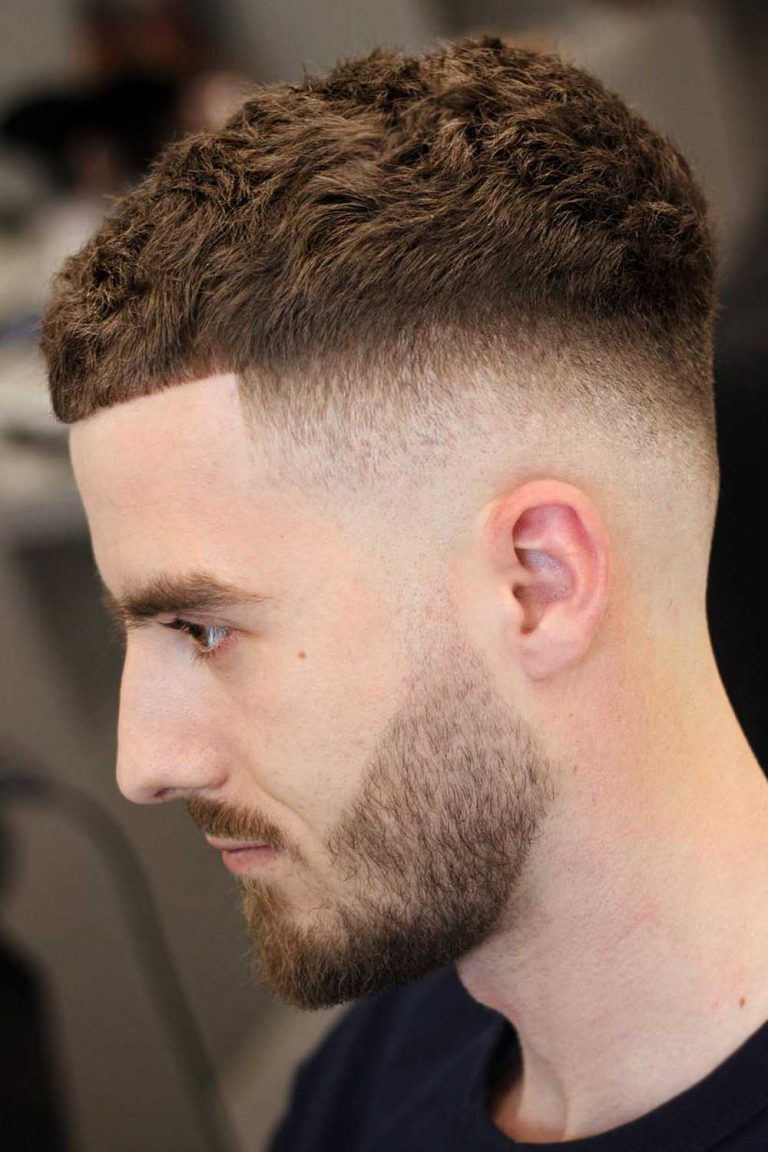 Credit photo: instagram.com/horatiuthebarber
When it comes to the Edgar cut fade is always a good idea. As a rule of thumb, the higher the fade, the sharper your haircut looks. So, if you are leaning toward a contrasty and impactful hairstyle, the Edgar high fade haircut is your best way to go.
Curly Edgar Haircut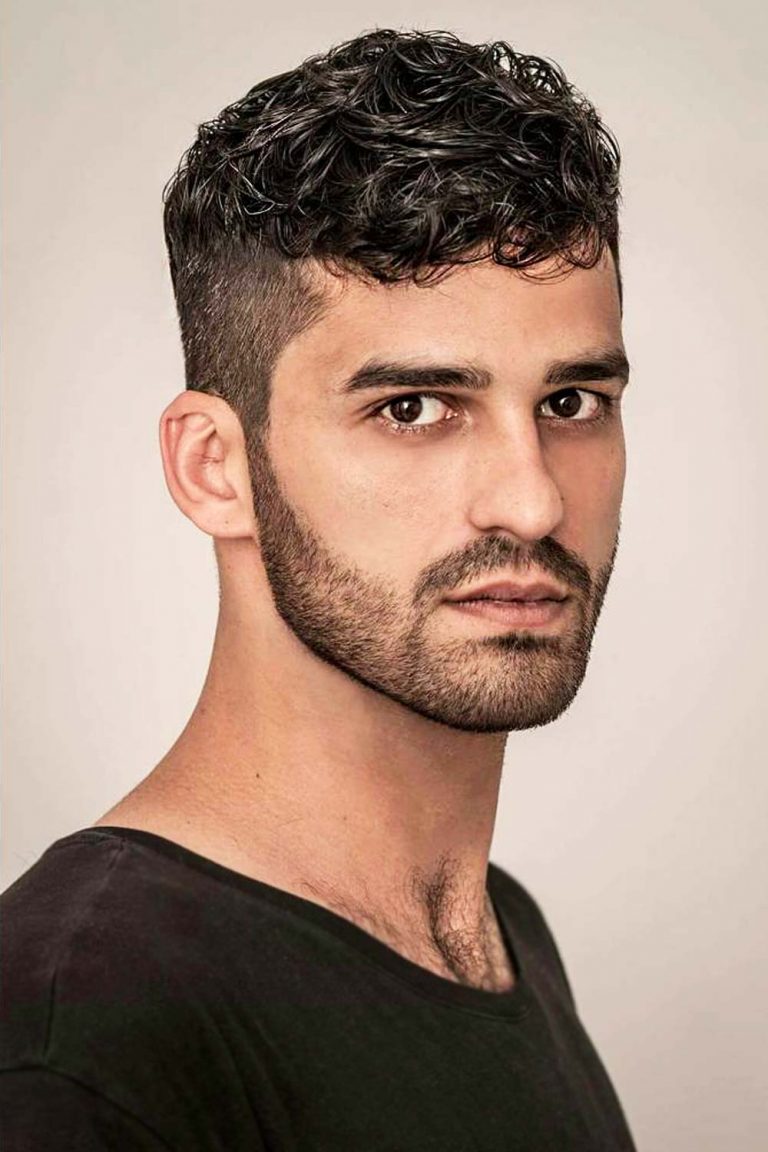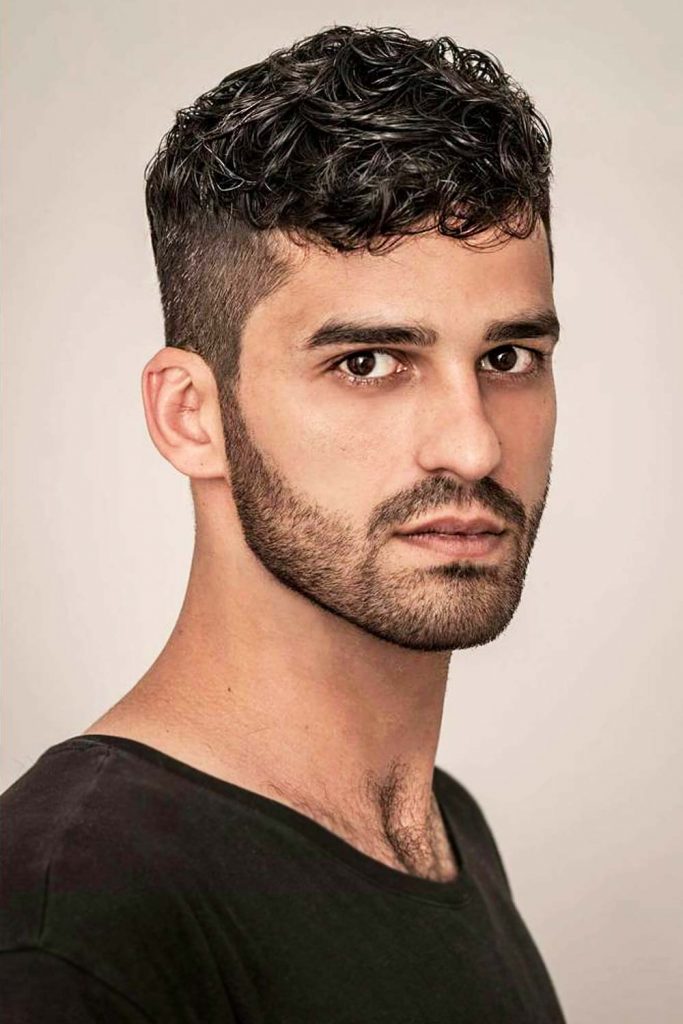 Credit photo: instagram.com/urednistvo.pricesk.robert
If someone has ever told you that curly hair men cannot wear the Edgar cut, we are here to prove them wrong. Your pronounced hair texture gives the cut an intricate look. So, you will not need to be bothered with styling it much. Optionally, you can apply some texturizing mousse or hair gel for added definition.
Short and Spiky Edgar Cut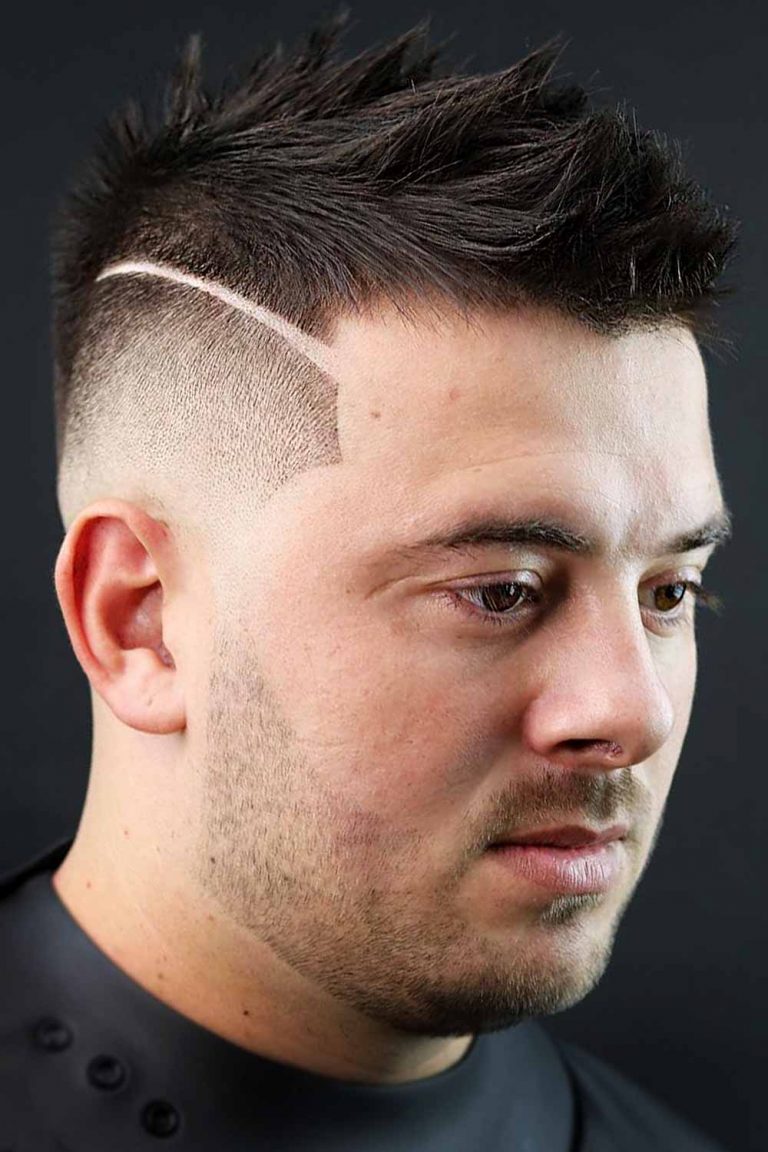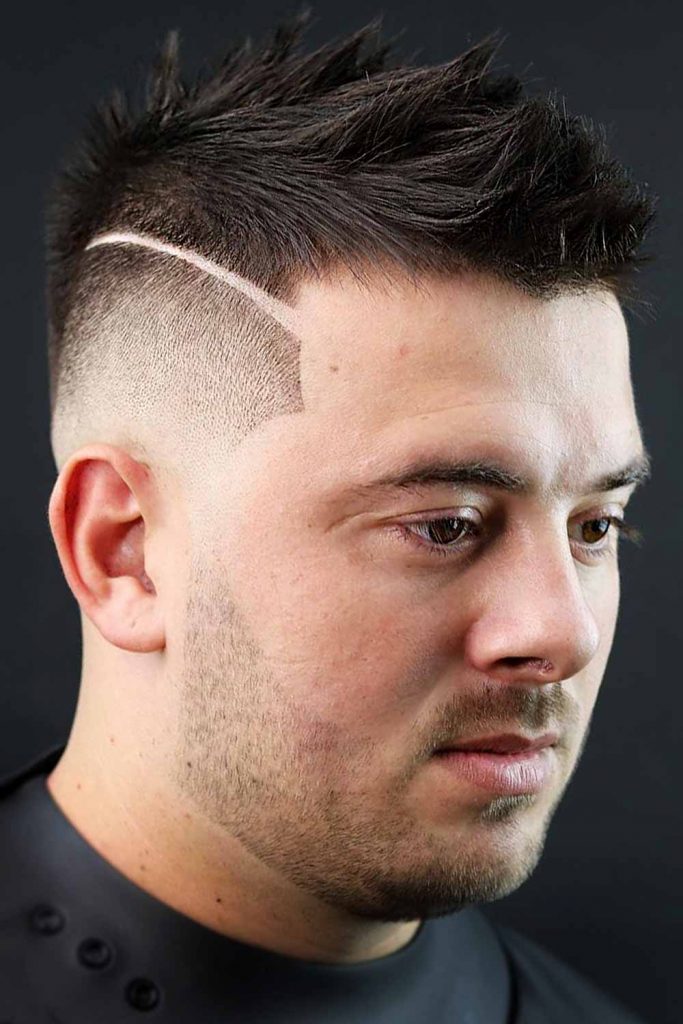 Credit photo: instagram.com/corneliucrihan
One of the best ways to enhance Edgar short cut is by adding spikes to it. You can do it in multiple ways. The easiest one is to separate random strands with your fingers and twist them a little to shape spikes. You will need a tad of a hair styling product for extra emphasis.
Edgar Haircut For Wavy Hair
Credit photo: instagram.com/rpb_nq
i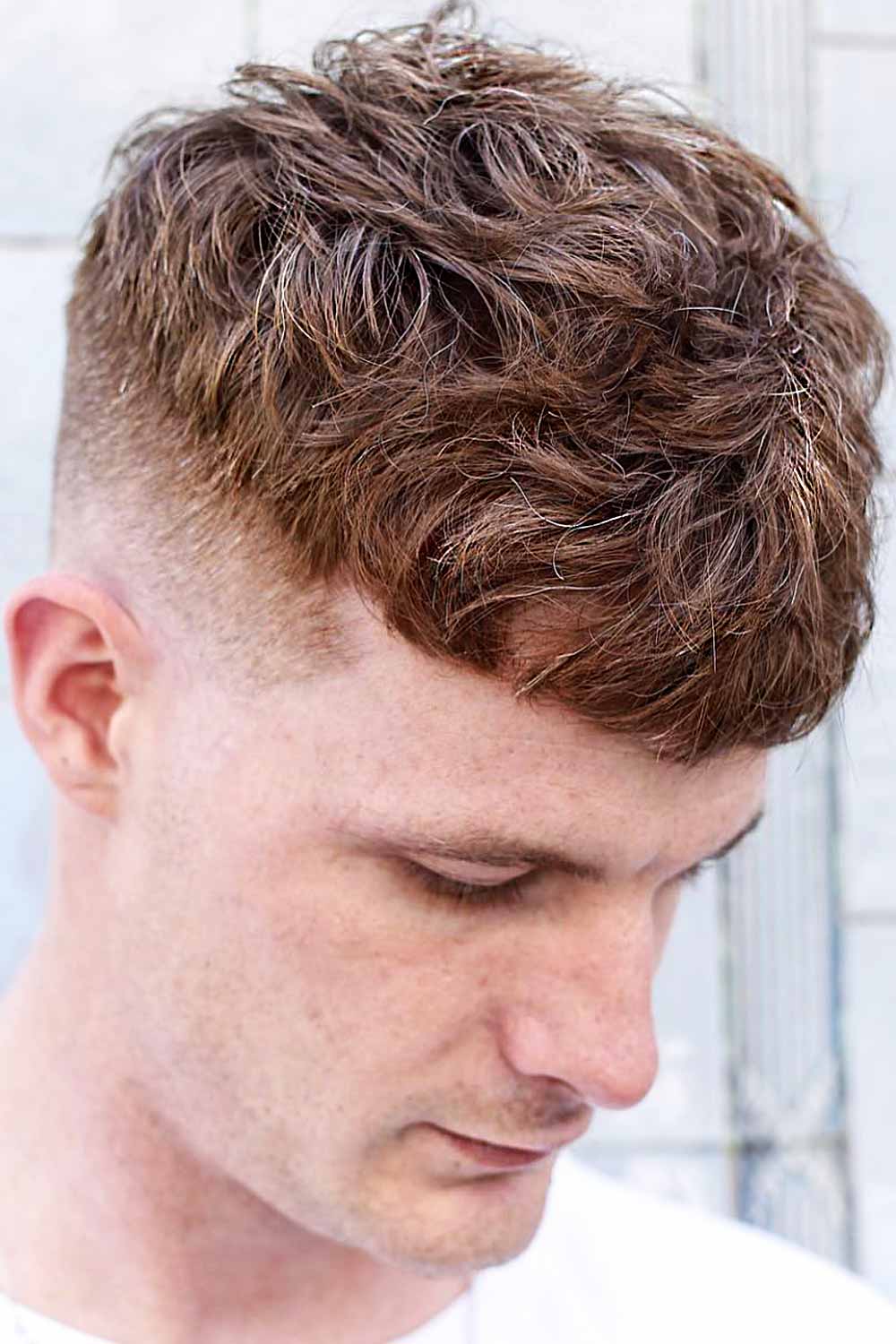 Credit photo: instagram.com/josiahthebarber
i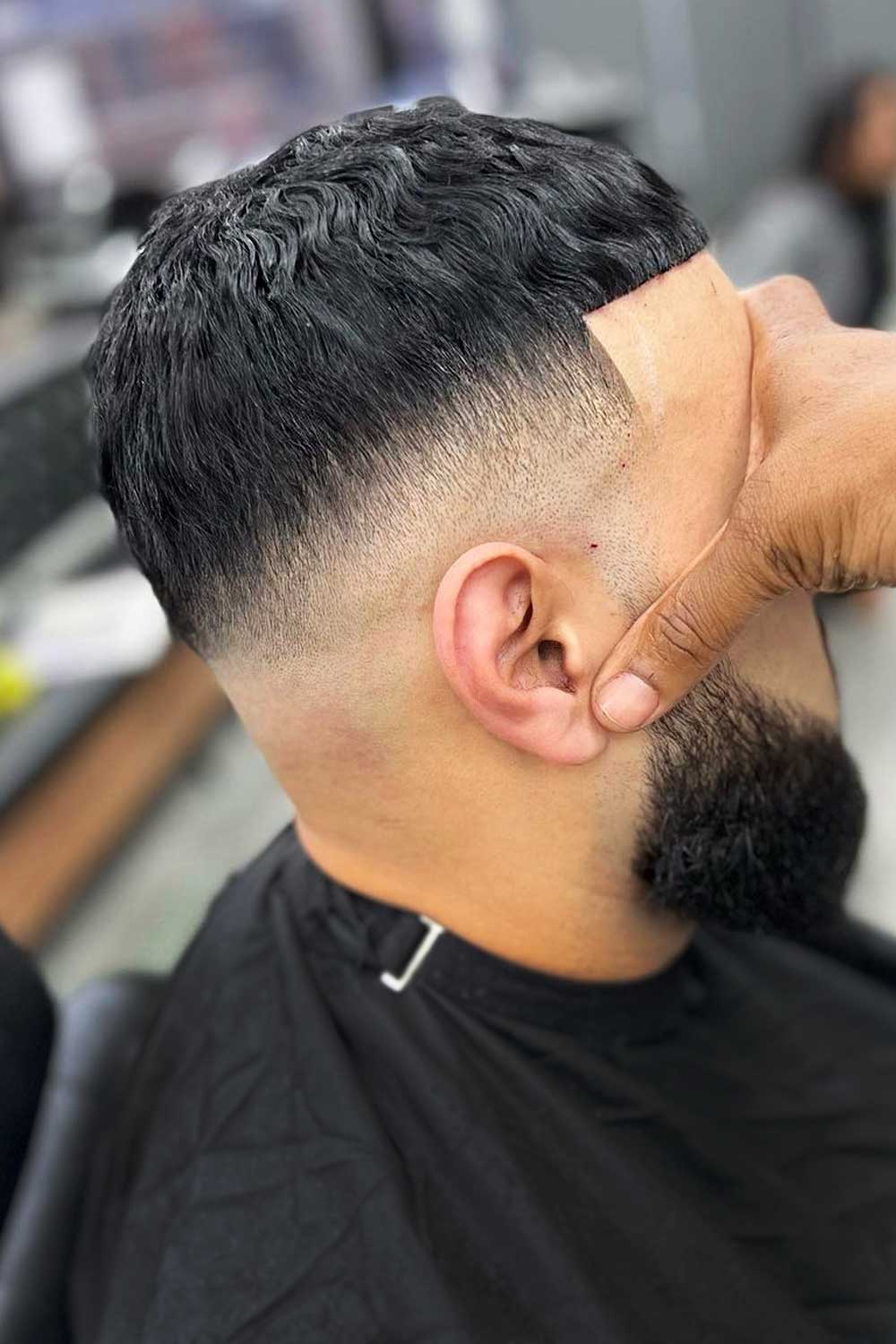 /
Just like there is the curly Edgar haircut, you can also have a Cuh haircut for wavy locks. As it is already quite structured, you do not have to do anything particular in terms of styling. However, if you want to achieve an ultimately defined look, get your top cut in layers and apply some hair pomade to focus more on it.
Choppy Hair
Credit photo: instagram.com/adrianocattide
i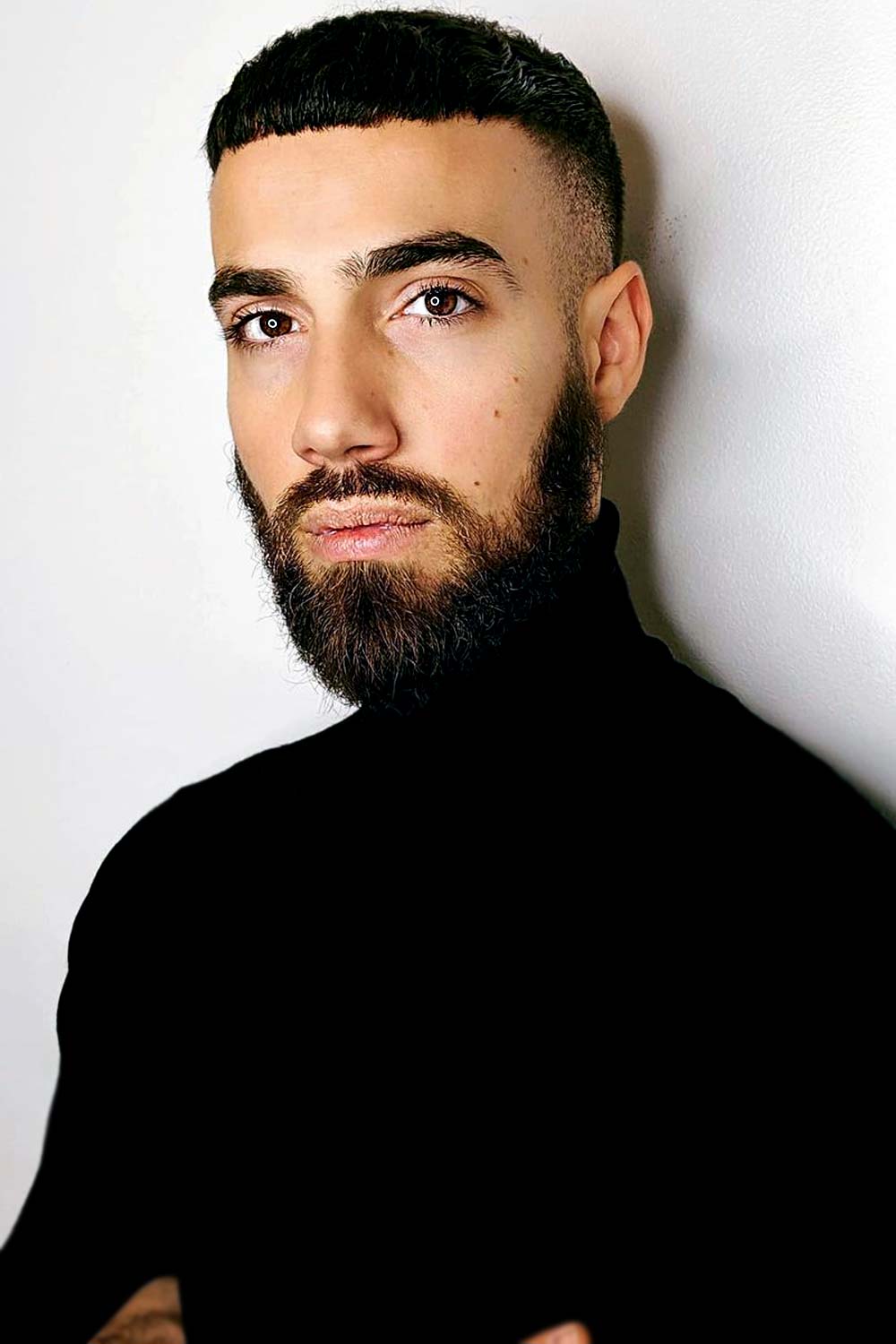 Credit photo: instagram.com/groomed_barber_club
i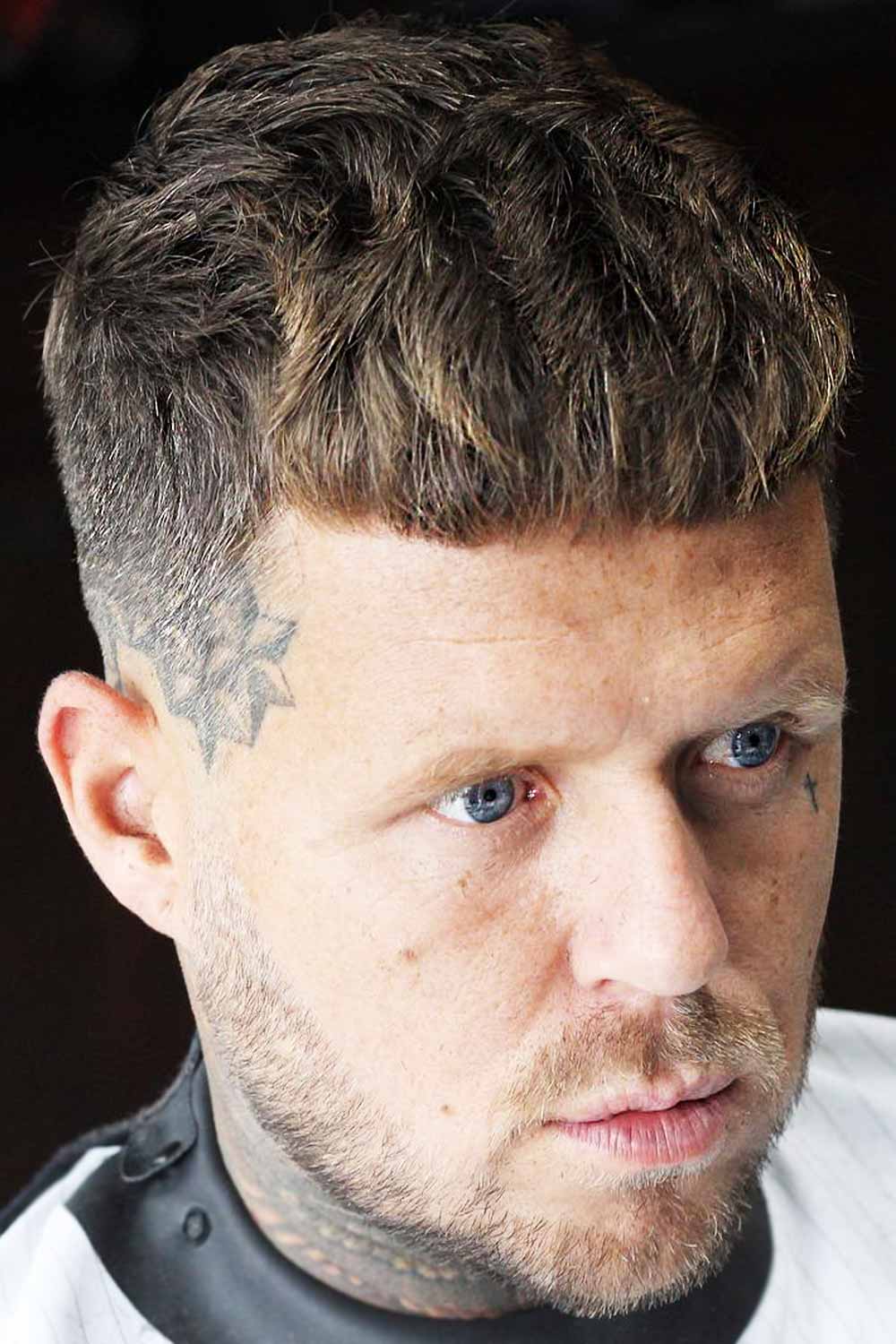 /
So that the Edgar bowl cut does not look flat, take care to incorporate choppy layers into it. This trick works for both thin and thick hair equally well and allows you to style a messy Edgar haircut in a couple of simple moves. As for the sides, they can be faded or tapered to your liking.
Edgar Haircut Mexican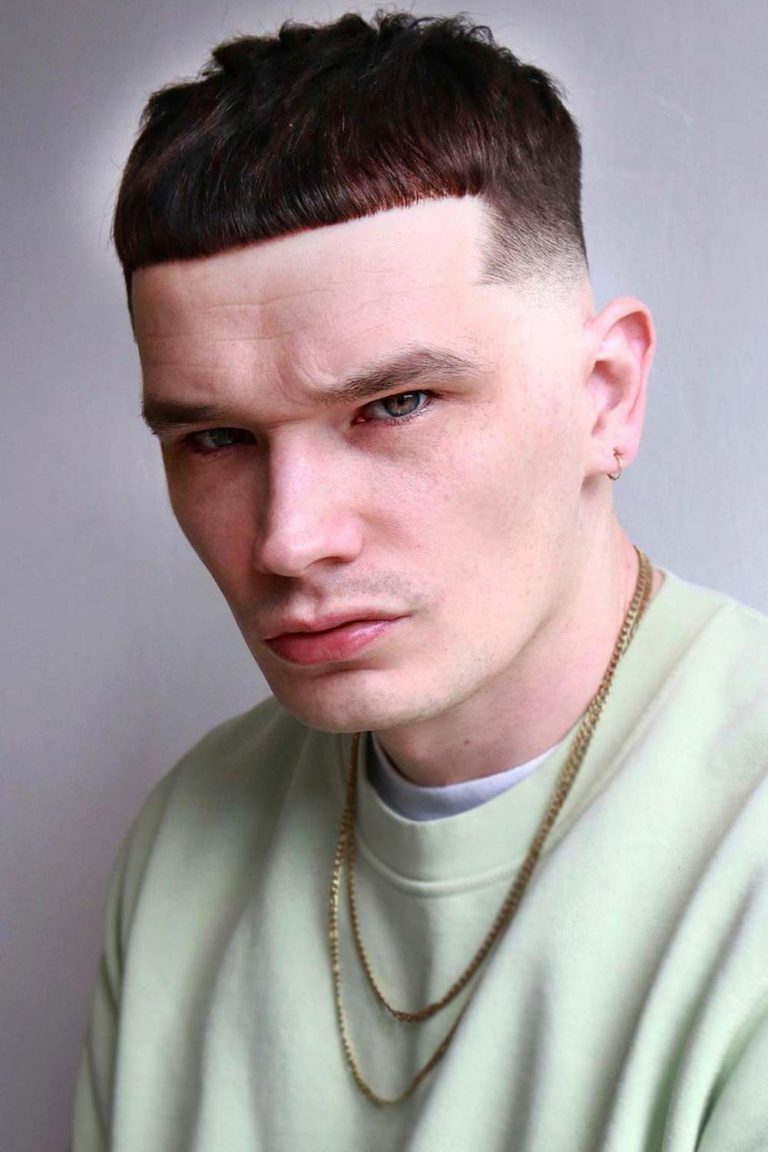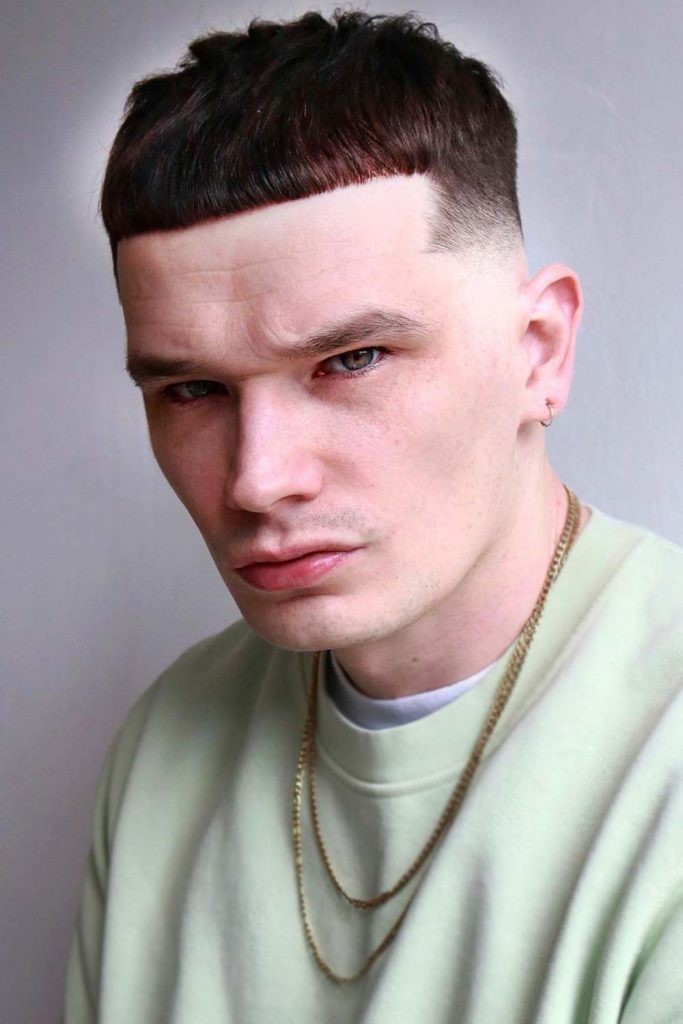 Credit photo: instagram.com/hayden_cassidy
To pull off the Edgar haircut Mexican style, you need to have quite thick locks. The top should be cut in a short Caesar haircut with the sides faded down to the skin. And do not forget to finish the look with a blunt bang in the front.
Edgar Mullet Haircut
Credit photo: instagram.com/r.braid
i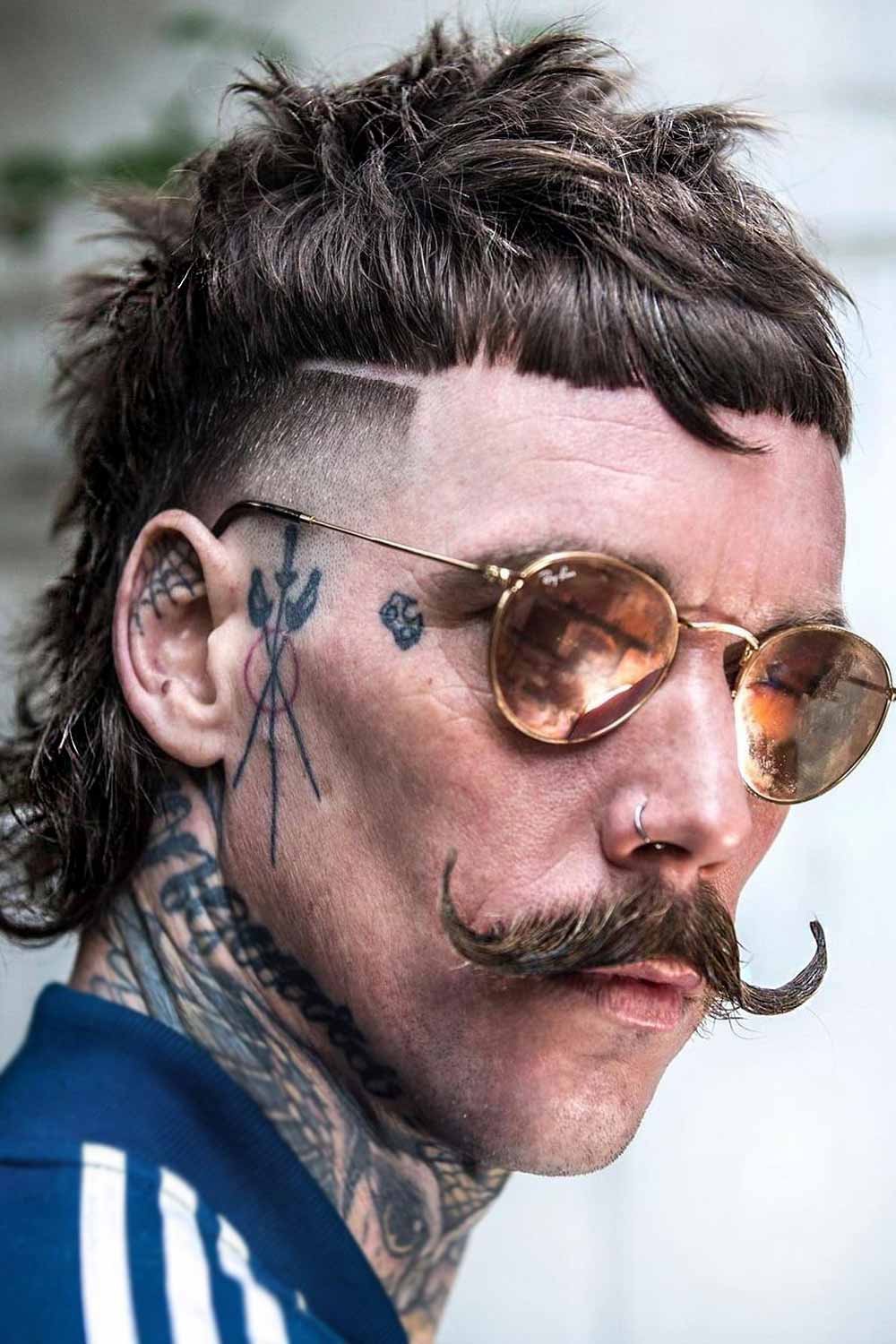 Credit photo: instagram.com/hayden_cassidy
i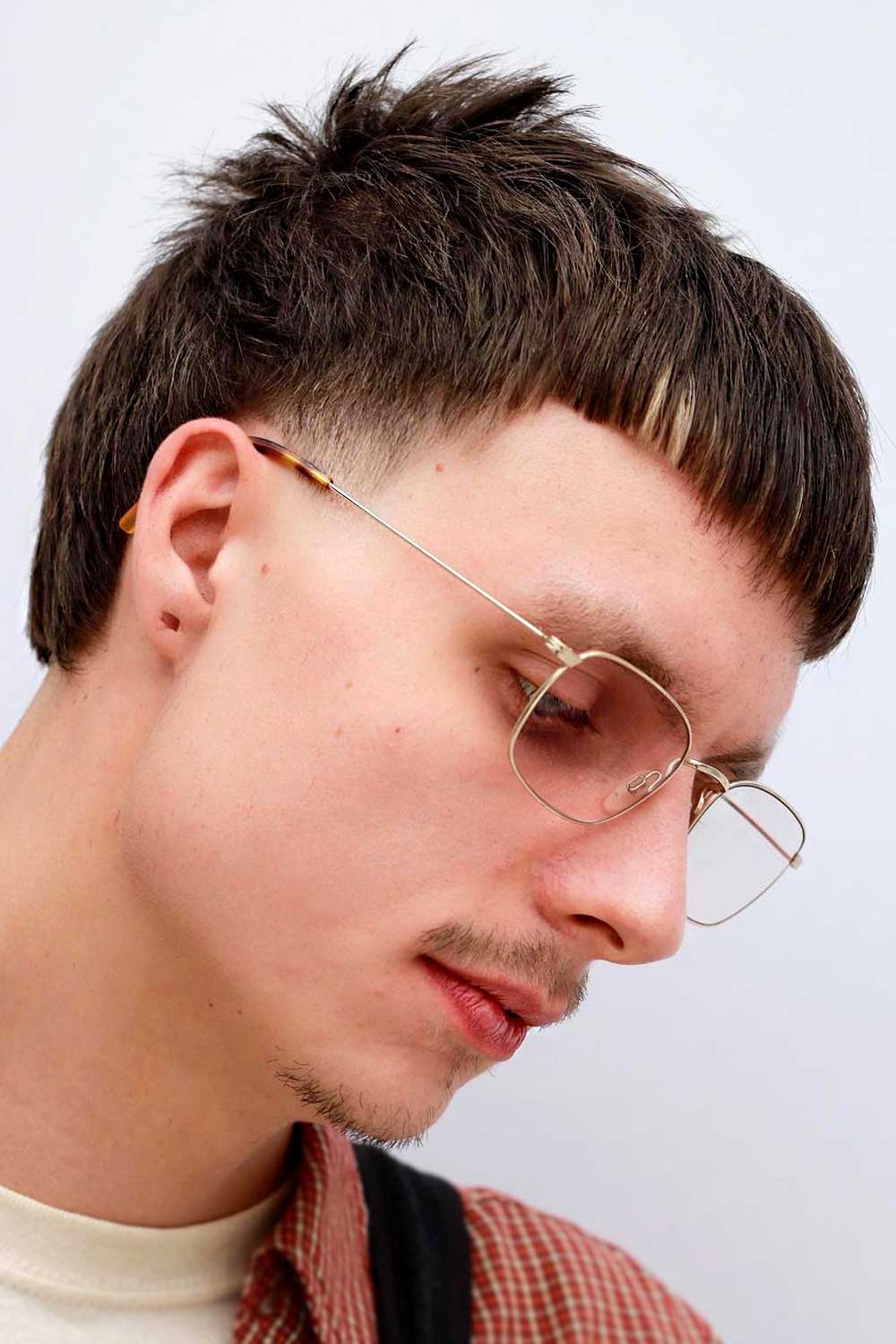 /
Another popular combo is an Edgar with a mullet haircut. To get the style, your hair in the front should be much longer than that on the top, while the sides are cut noticeably shorter and either tapered or faded. The straight bang is very recommended for the Edgar mullet haircut.
Bald Fade Edgar Haircut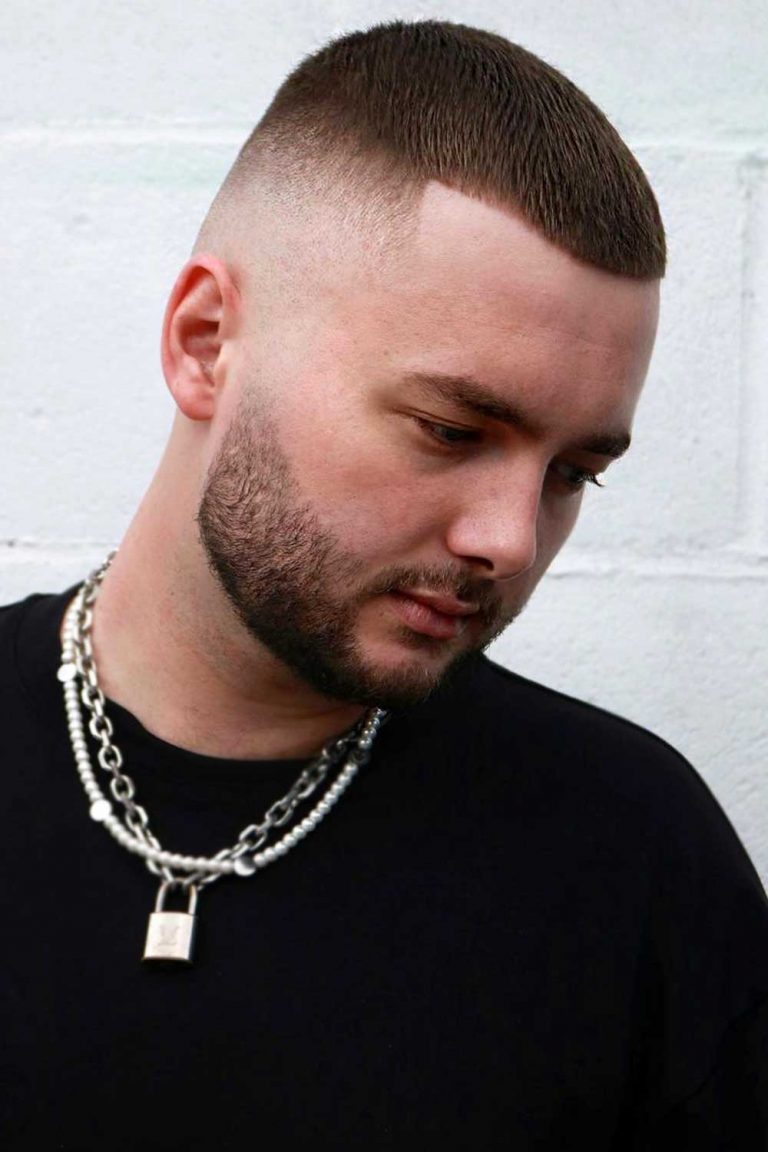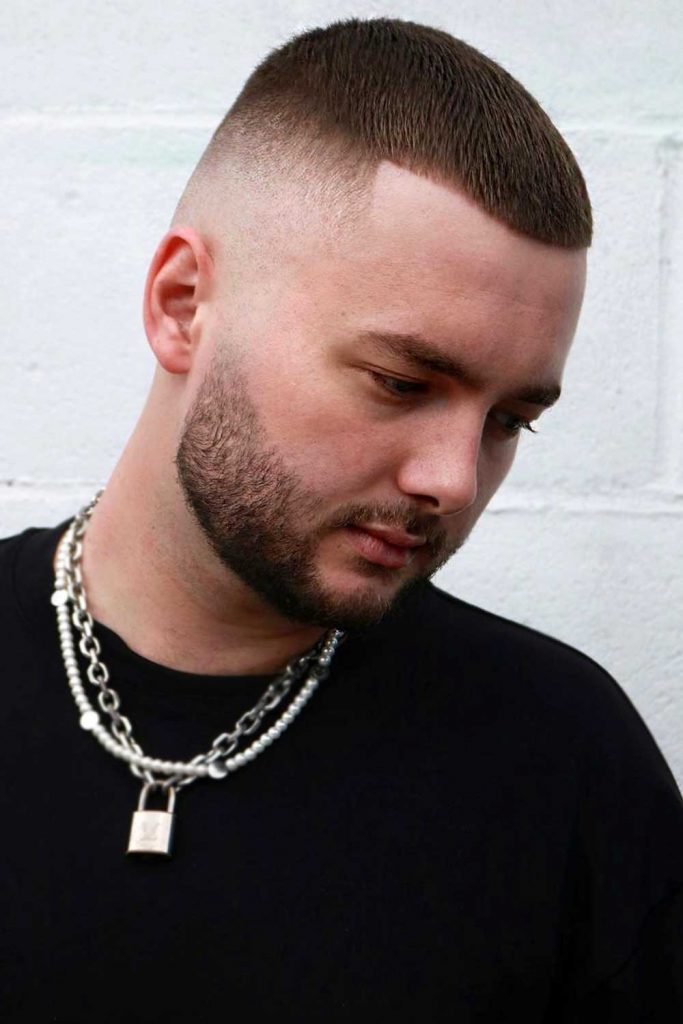 Credit photo: instagram.com/hayden_cassidy
While there are no strict requirements as to what haircut should accompany the takuache hair on the sides, we recommend taking a bald fade into consideration. As it is so short compared to the rest of the hair, it shifts the whole focus to the top. Mind though that you will need to update it quite often, as the bald Edgar cut grows out fast.
Straight Line Caesar Cut
Credit photo: instagram.com/r.braid
i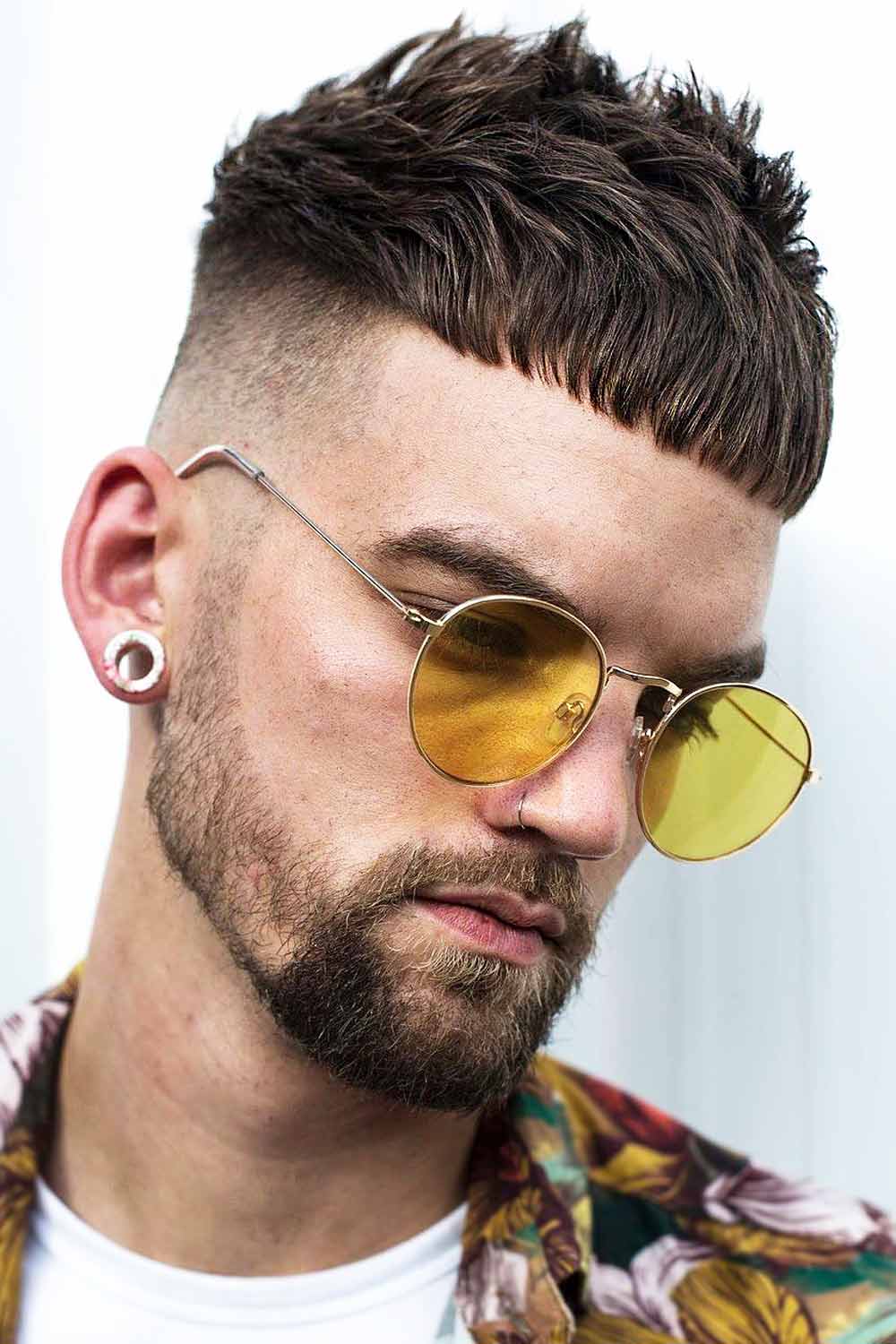 Credit photo: instagram.com/rpb_nq
i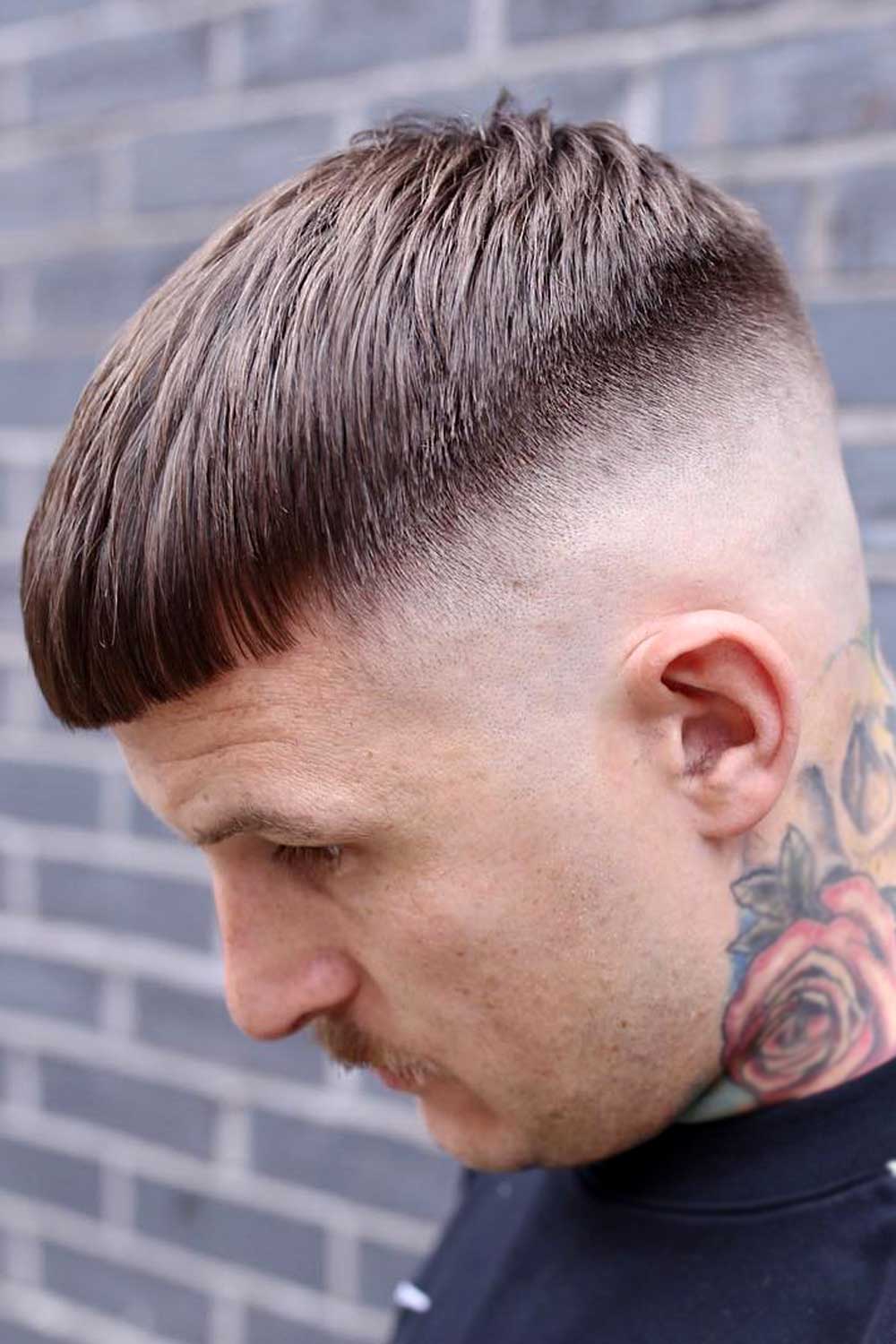 /
Why not draw inspiration from a Caesar haircut, which is a close relative of an Edgar cut? To achieve such a look, you need to extend the straight line of your bangs across your whole head. Emphasize the style with faded sides and a texturized cut on top.
Edgar Cut Fade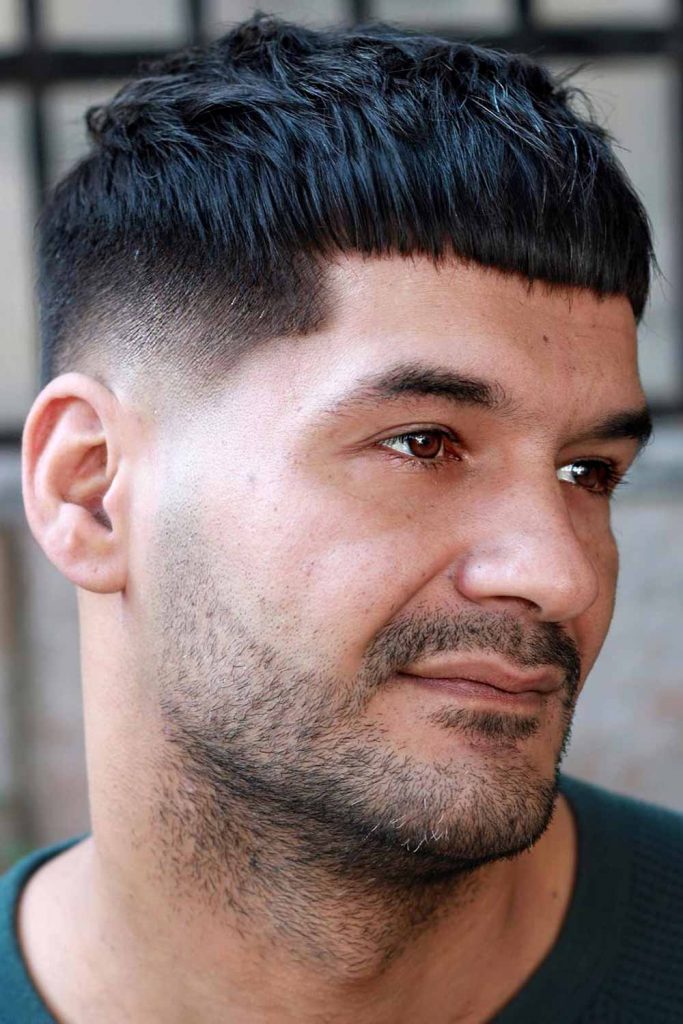 Credit photo: instagram.com/hayden_cassidy
An Edgar and a fade haircut are literally made for each other. The look turns out very stylish and fashionable with more emphasis on the top thanks to gradually changing length on the sides. Yet, you can give it more boldness with a high fade shaved down to the skin.
Platinum Edgar Haircut
Credit photo: instagram.com/alan_beak
i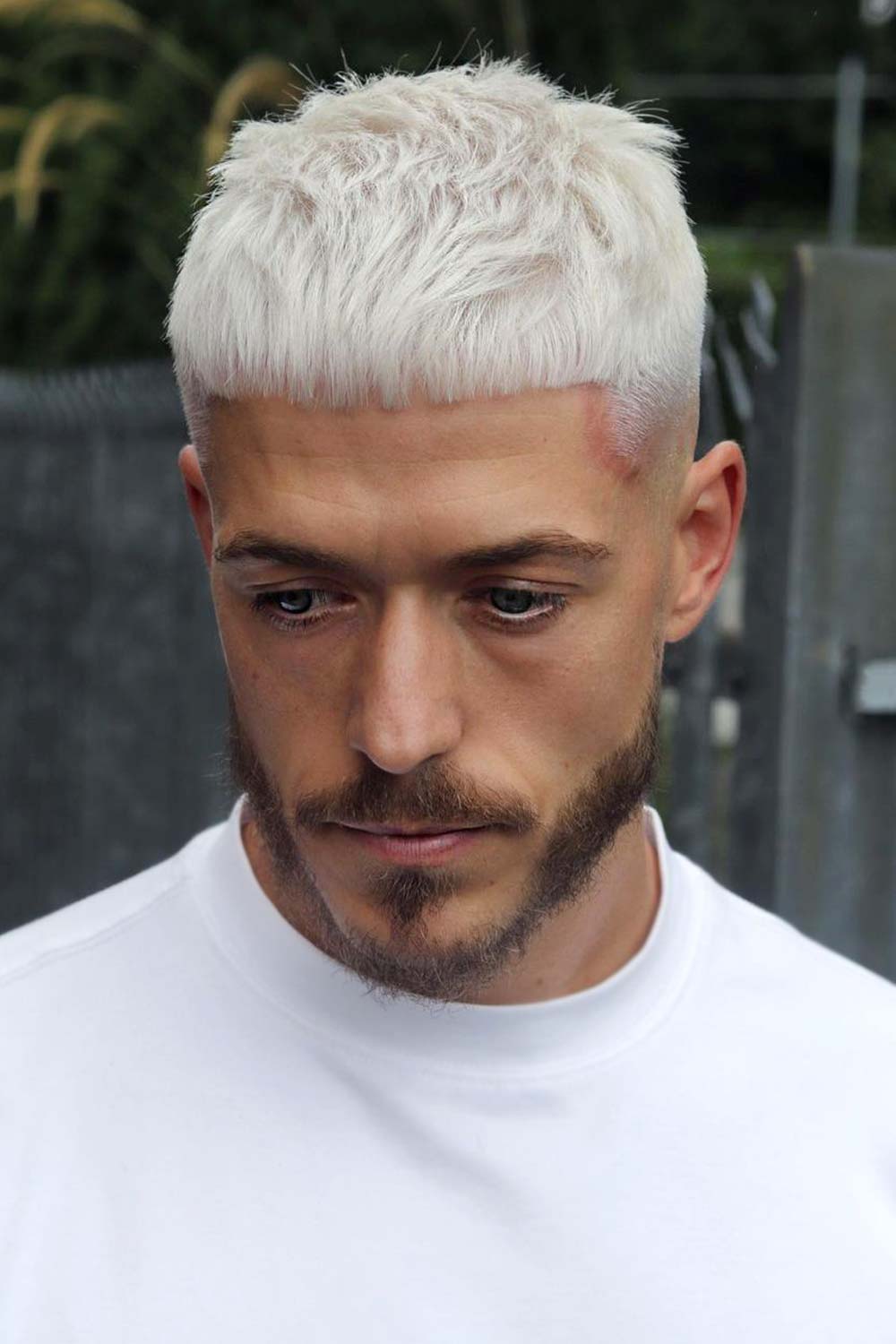 Credit photo: instagram.com/joshconnollybarber
i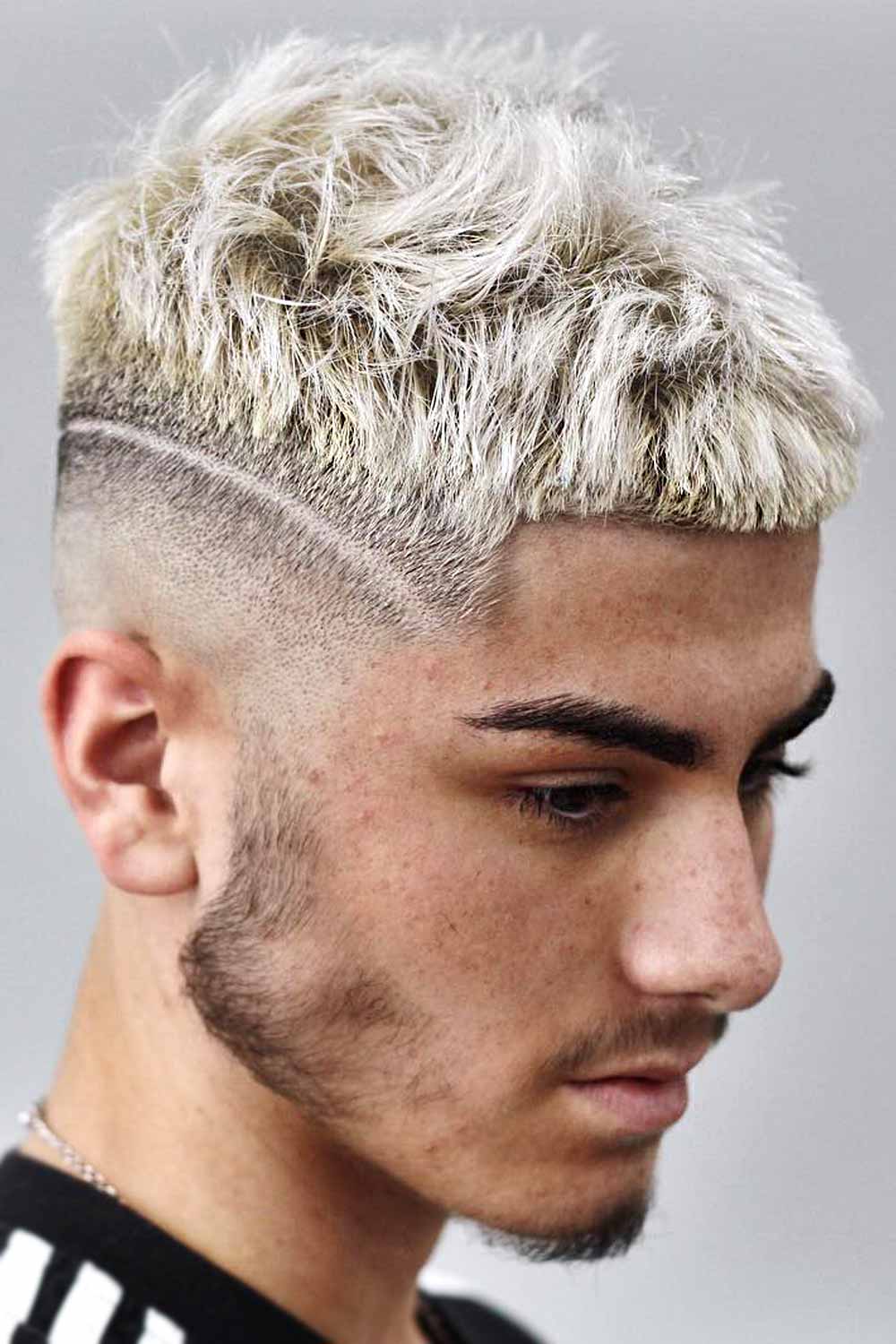 /
If you are not keen on elaborate styling or cutting, you can always get away with bold hair color. As such, in case you have naturally dark locks, get them bleached to achieve a platinum blonde Edgar cut. The color requires frequent touch ups, so it is not low maintenance. Yet, you will not regret it.
Edgar Bowl Cut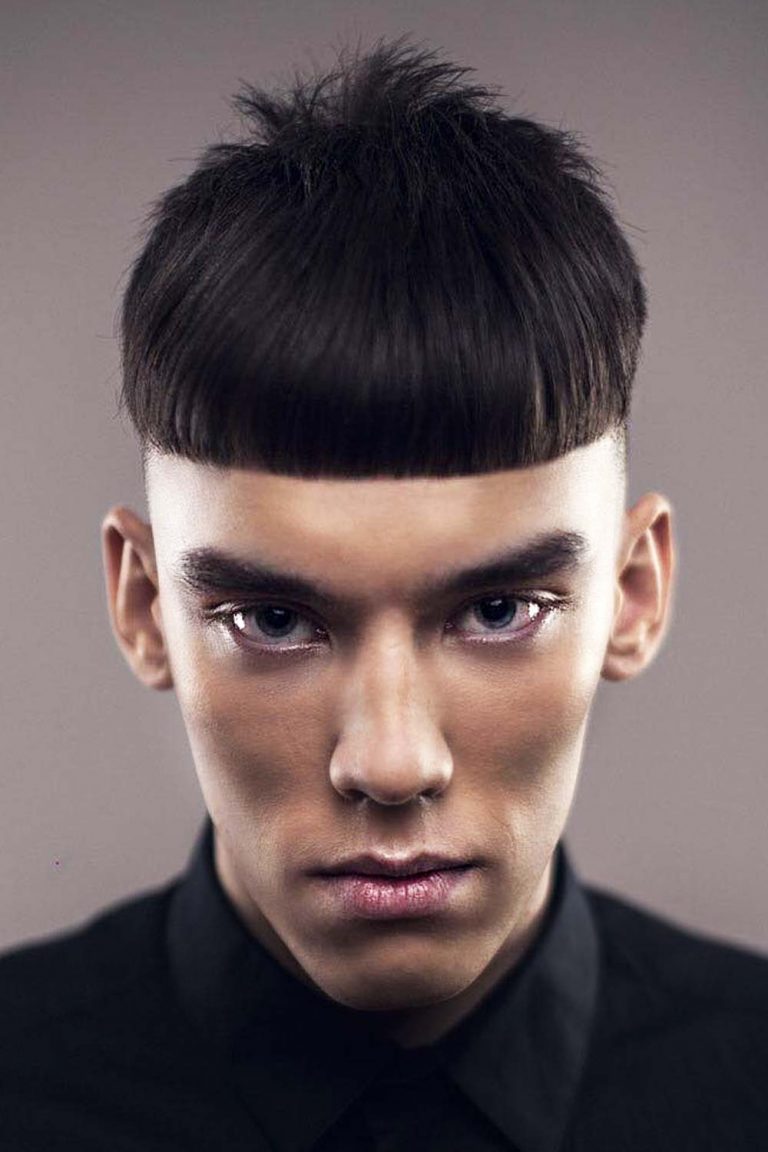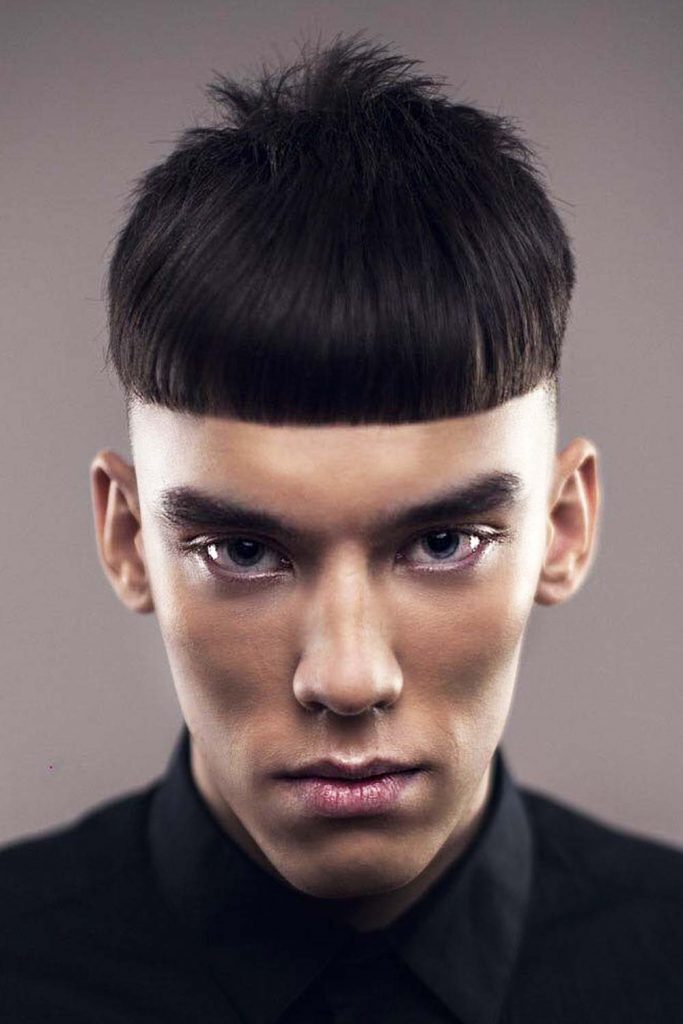 Credit photo: instagram.com/sidsottungacademy
The Edgar bowl cut is apparently not for everyone. Yet, if you decide to get the look, you are sure to be the center of attention. The sides can be faded or undercut to get the needed contrast, while the top can be cut on different levels of layers or left one length. This is up to you.
Edgar with Line-up and Skin Fade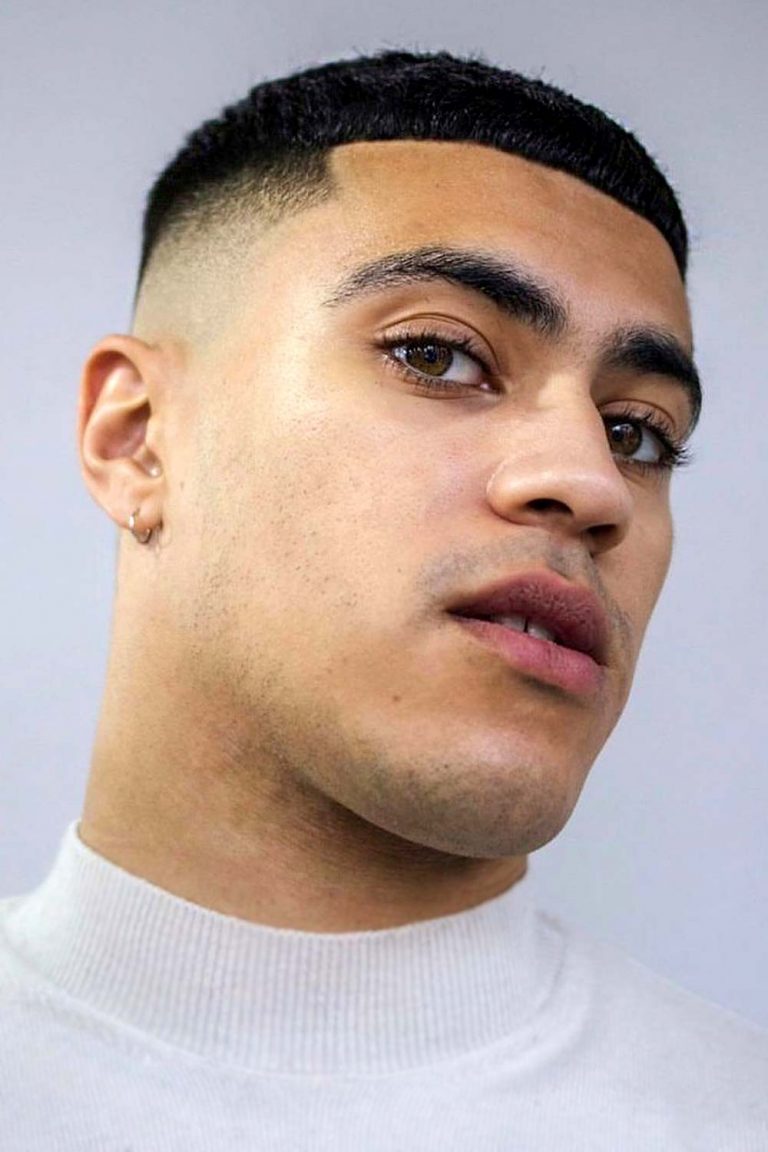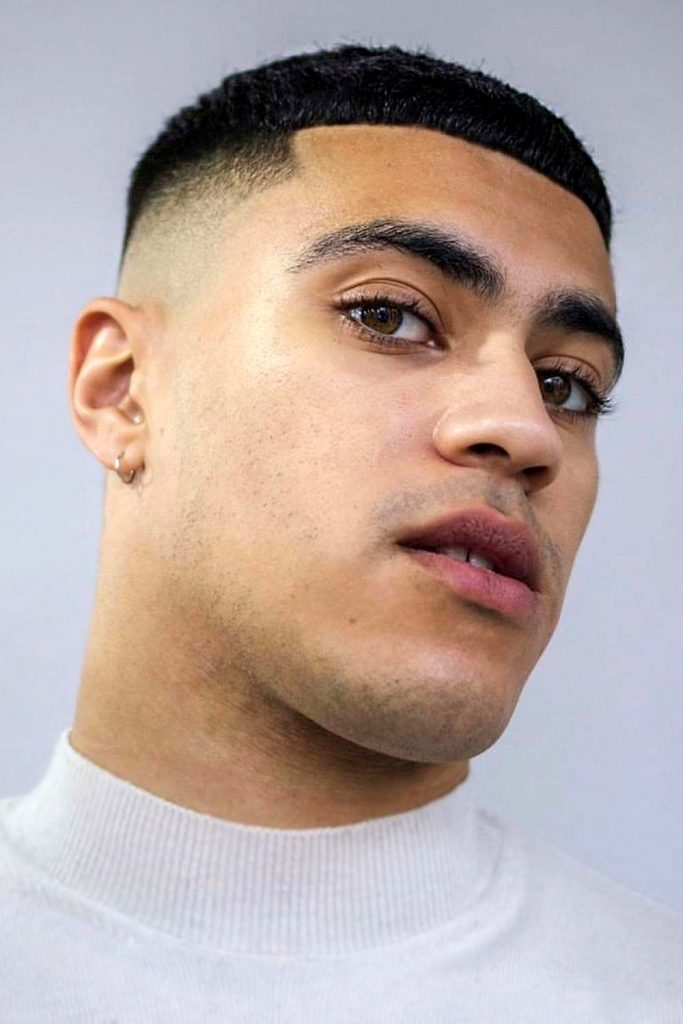 Credit photo: instagram.com/hayden_cassidy
Those who like to stand out in the crowd should not be afraid to combine several trendy haircuts in one look. In this way, you can get an Edgar cut complemented with a skin fade and accentuated with a line up. The look guarantees that you will not go unnoticed.
Afro Textured Edgar Haircut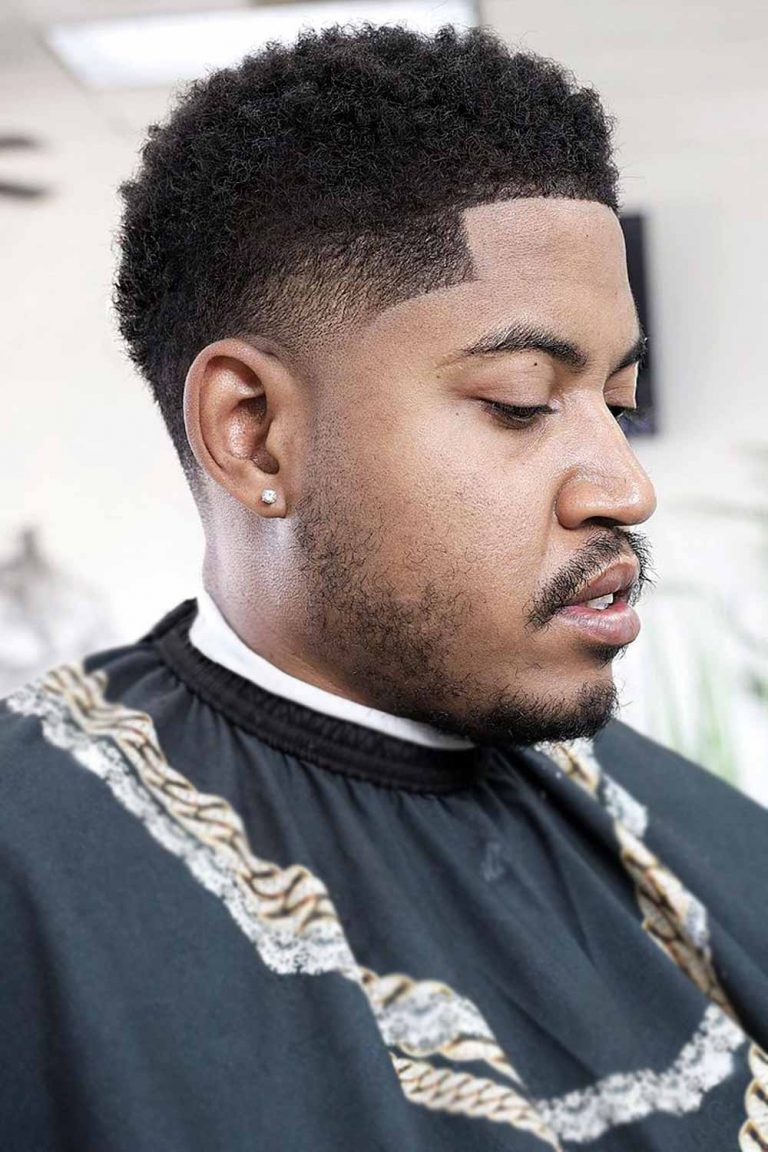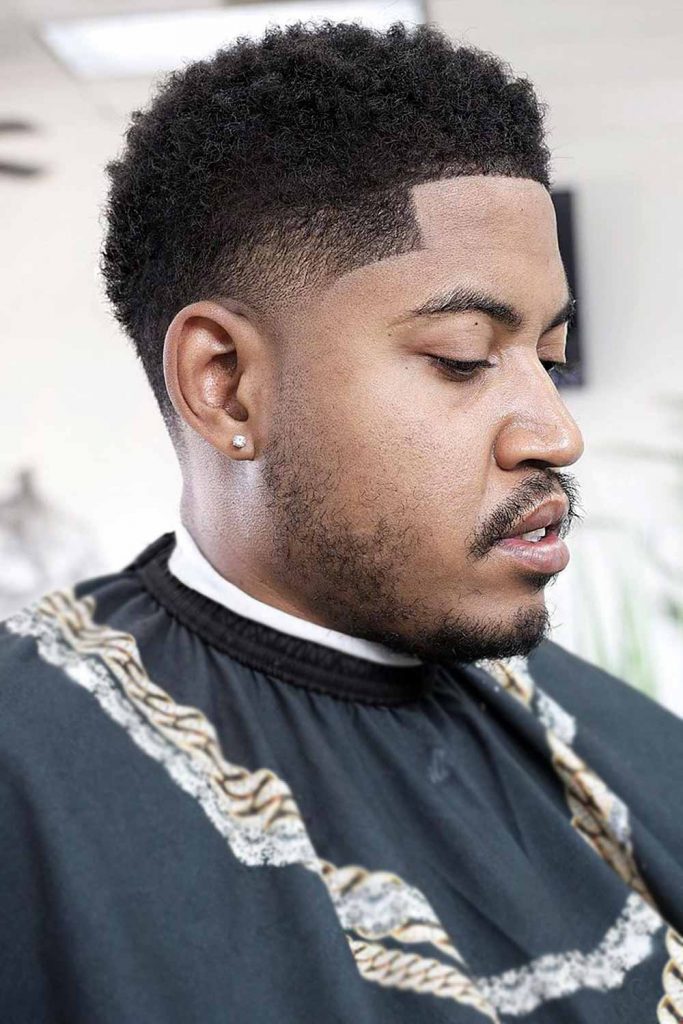 Credit photo: instagram.com/lomas_thebarber
Afro hair guys can nail the cuh cut too. The barber will trim the sides, thus making your kinks easier to maintain, and texturize the top to give it a more pronounced shape. The hairstyle comes out very neat and clean, so you will definitely look your best.
Edgar Haircut with Long Fringe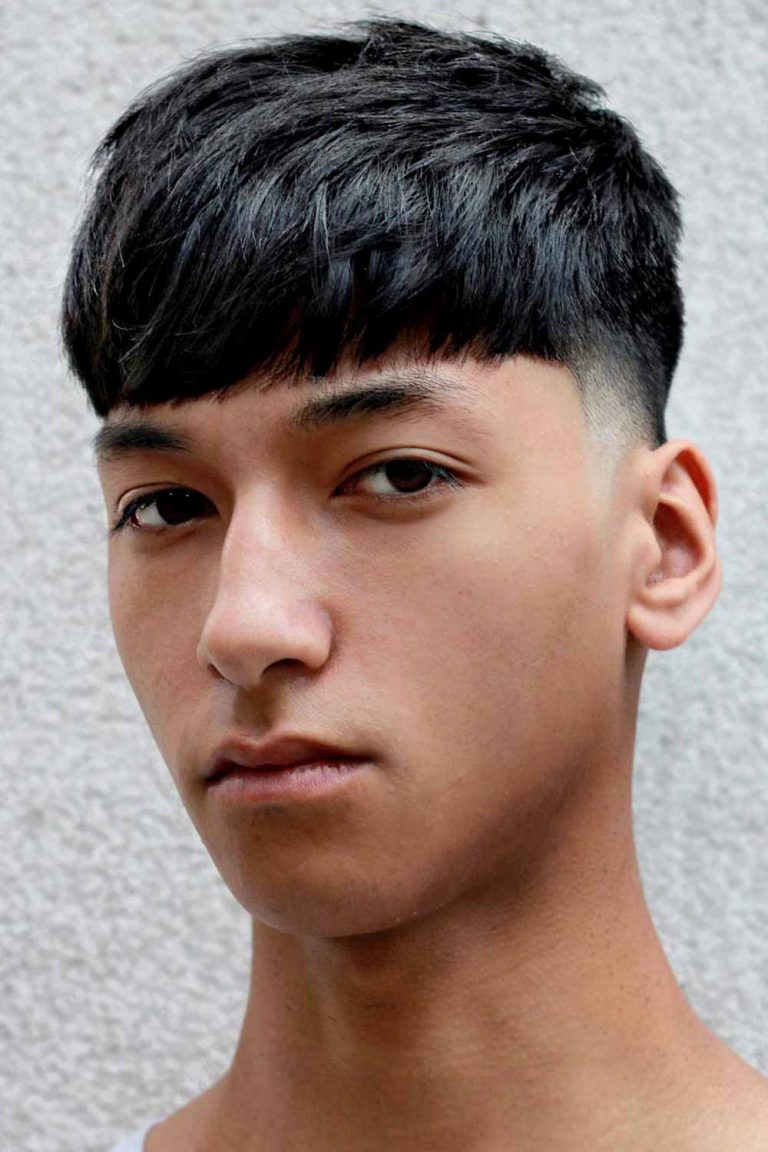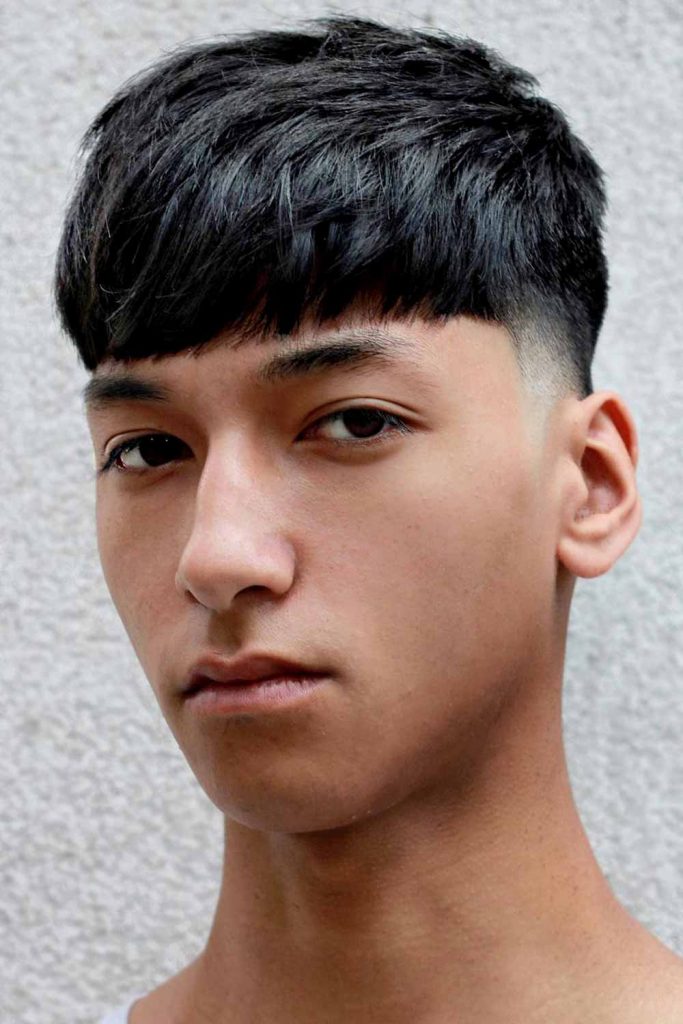 Credit photo: instagram.com/hayden_cassidy
Although originally the fringe in the takuache haircut should barely cover your forehead, you can take it to another level by going for an elongated fringe. If this look appeals to you, make sure it does not fall down on your eyes. Let it skim the brows, not cover them.
Edgar Haircut Design
Credit photo: instagram.com/hayden_cassidy
i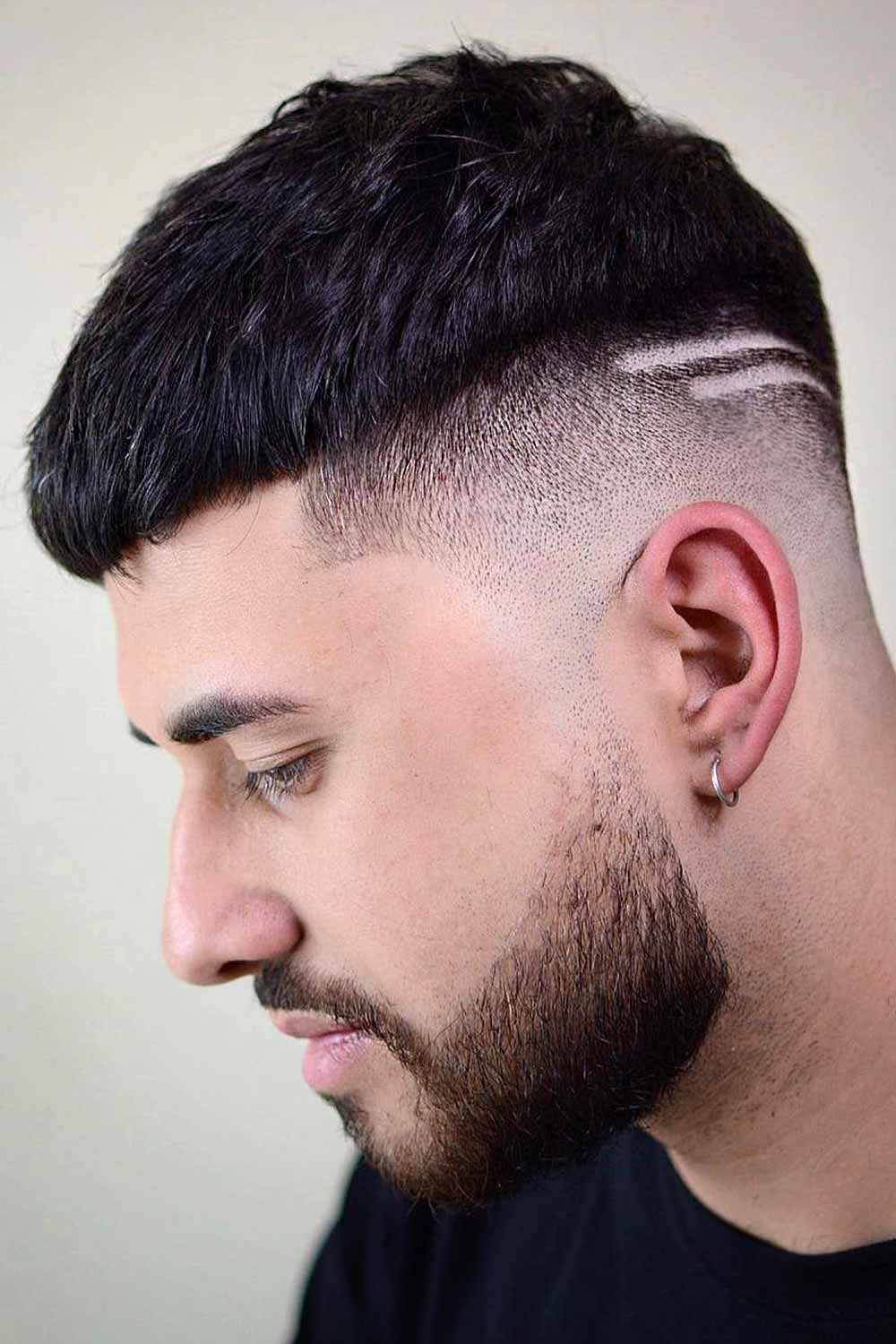 Credit photo: instagram.com/hayden_cassidy
i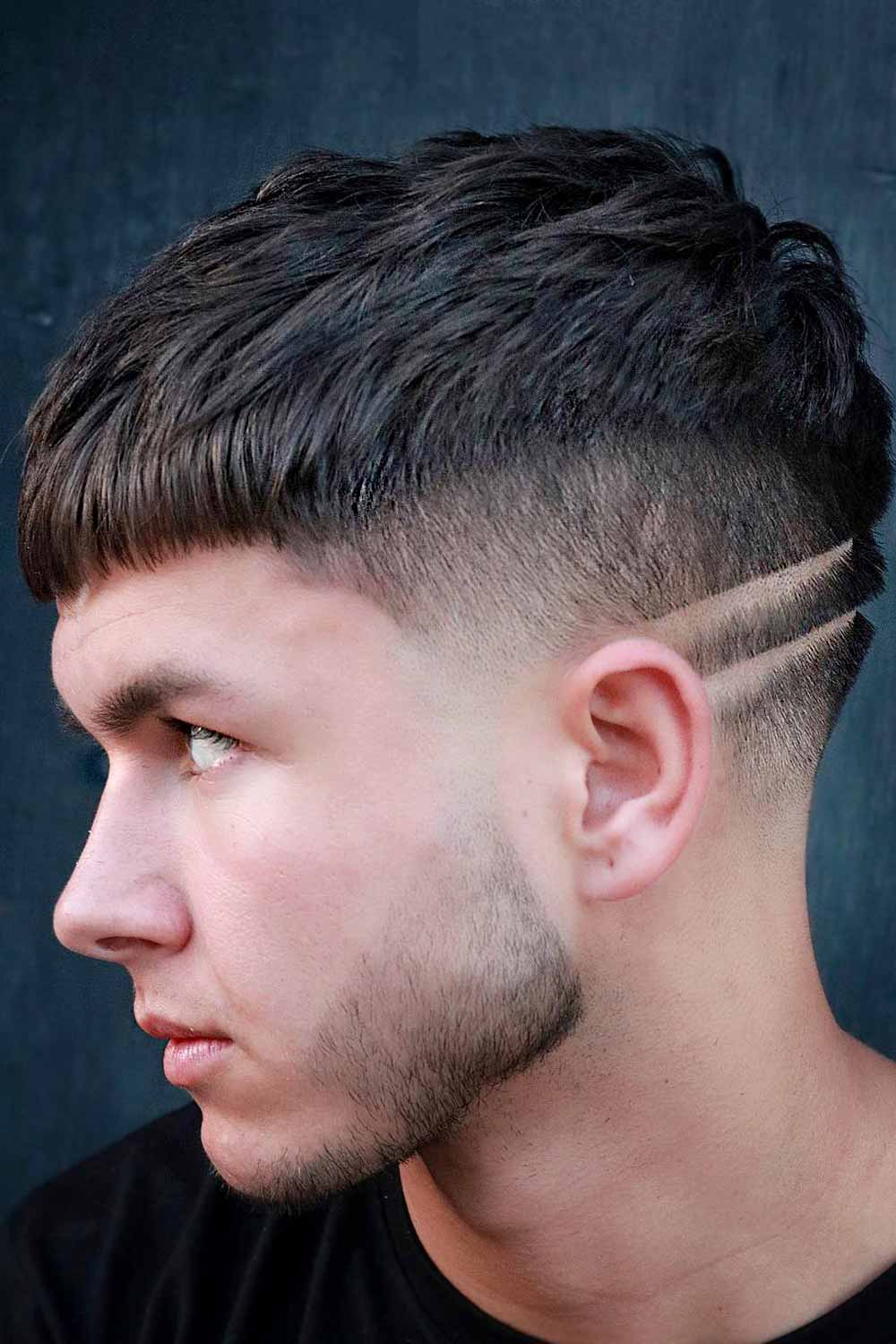 /
Despite quite a short length of the hair on the sides, the Edgar cut allows for various hair designs. The complexity mainly depends on your imagination and the skill level of your barber. And of course, you should keep in mind that it requires regular upkeeps.
You can hardly find a guy these days who is trying to keep up with fashion and has not heard about the Edgard haircut. If you had been this guy before studying our guide, then now we are pretty sure you can consult people on this trendy look yourself. Hopefully, you have found all the essential info in our guide.
FAQs
What is the Edgar haircut actually called?
In reference to the rancher aesthetic, the Edgar haircut can also be called the takuache. It has another name related to trucking, which is trokiando. The look entails cutting a bowl shaped top and pairing it with a taper on the sides and a line up in the front.
What is an Edgar meme?
The Edgar cut, which is a bowl cut fade, is very popular among Latino teens. Its popularity is attributed to the 2019 TikTok trend, which skyrocketed in 2022, joking about the cliché hair looks.
Why do we use EDGAR?
The EDGAR stands for Electronic Data Gathering, Analysis, and Retrieval. It is a database that allows you to obtain information about the finances and operations of companies.
REFERENCES: