Mens haircut taper version is one of the most requested styles of the season, and there's more than a single reason why. While the cut is super-versatile, it is effortless to modify so that it suits your lifestyle and personal style. On top of that, the look is pretty low-maintenance, so you can basically roll out of your bed, spend a few moments at the mirror and head your way out. Does that sound like a style you'd eagerly welcome into your life? You have come to the right place!
What is a Taper Haircut?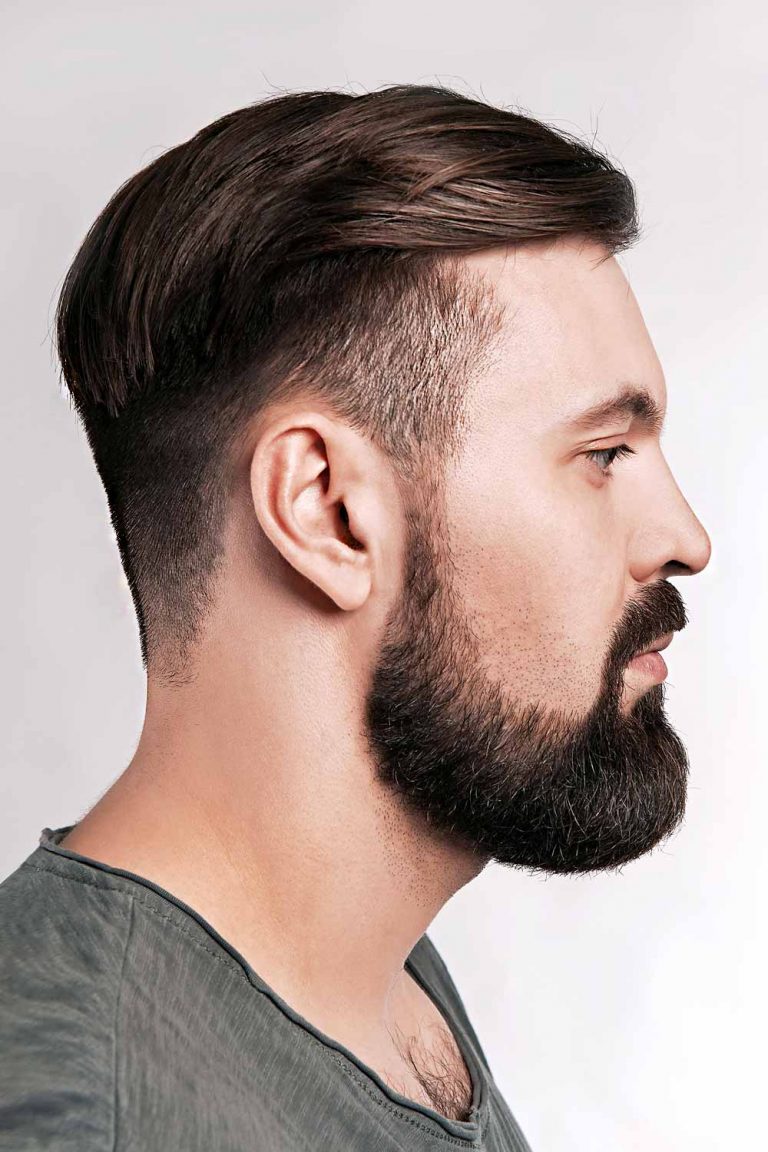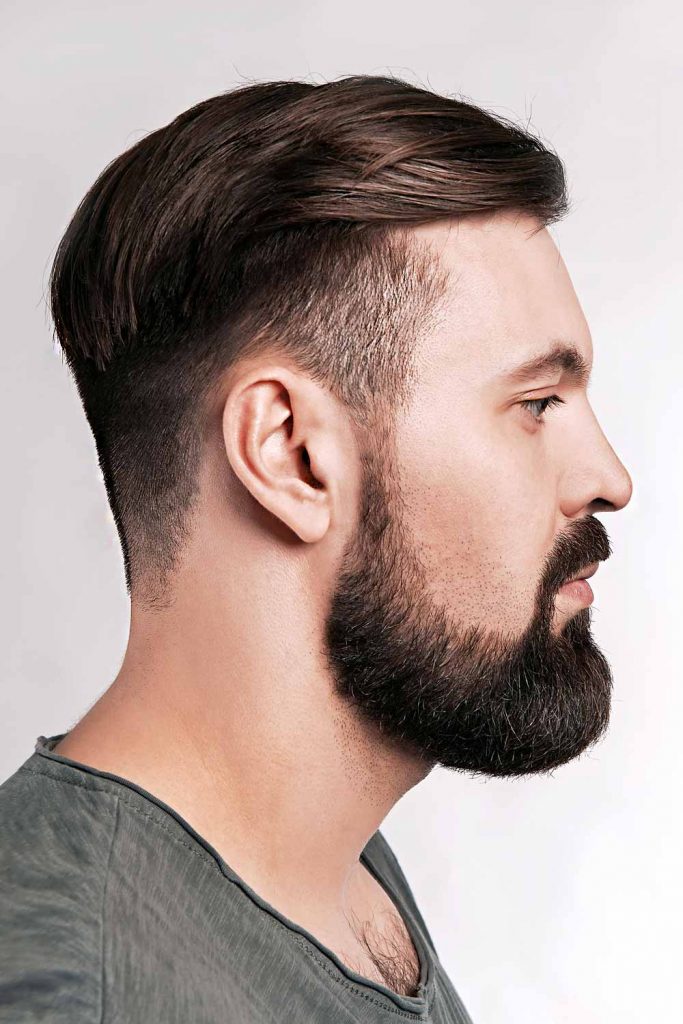 Credit photo: shutterstock
Before we move on with countless variants of taper haircut, you may as well figure out what is a taper haircut in its core. Usually, men's taper haircut is styled in such a way that the top is left longer and the sides and the back of the head are clipped or buzzed neatly. As for the mens haircut taper length, it may vary between 2-4 inches, but there's no set limit to stick to. You can entrust your hairstylist to modify and upgrade the look according to your individual needs and preferences.
What Makes Mens Taper Haircut so Special and Unique?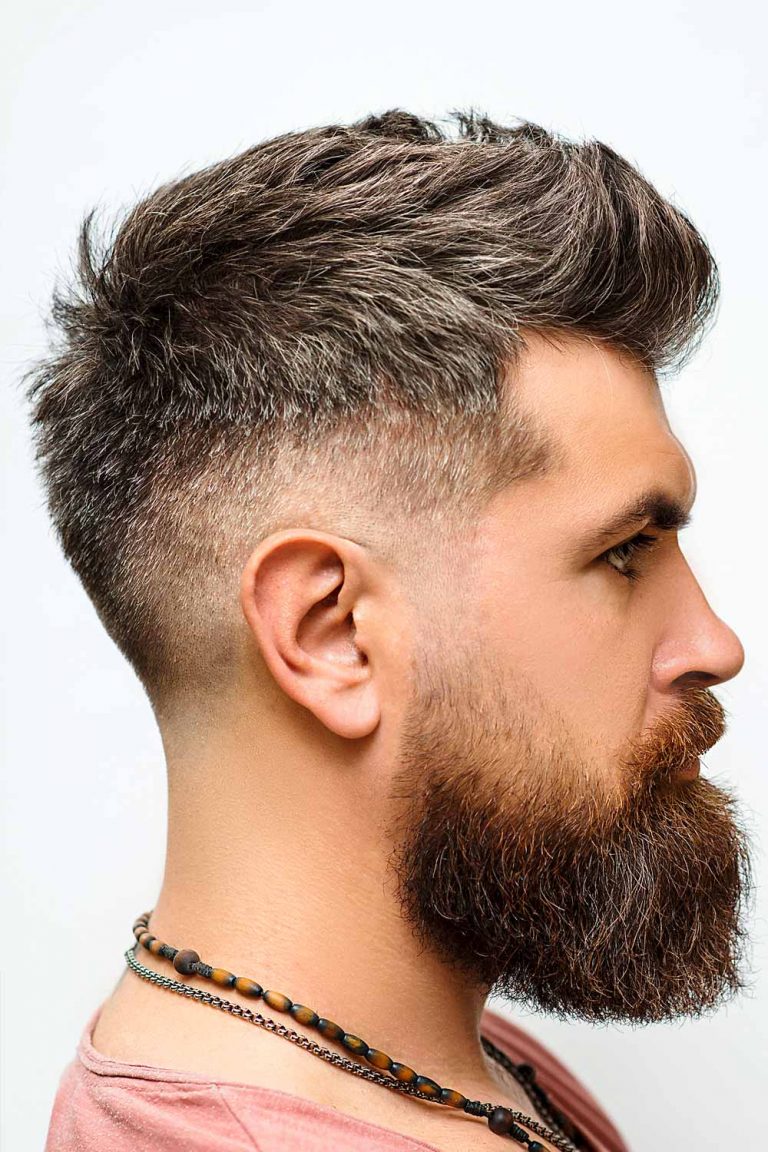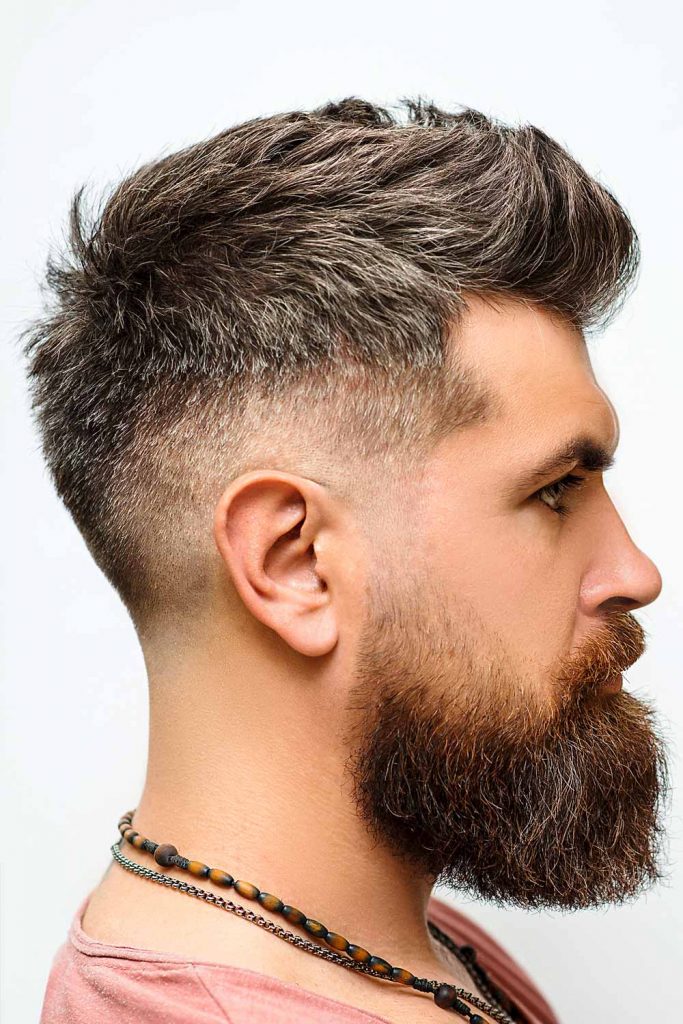 Credit photo: shutterstock
As you may already know, a fade haircut is often called the most versatile cut of the century. However, a few points make men's haircut taper even more unique, and worth all the fuss it gets.
A taper haircut can be as reserved or daring as you want it to be without major sacrifices made.

It suits those with thick manes since it removes unnecessary weight and volume with ease.

Men with round face shapes will benefit from the cut since it is known to elongate the features.

A taper lasts longer than other clipped styles.

The number of variants to play around with is almost unlimited.
How To Style Mens Haircut Taper
Just as with most mens haircuts, you will be able to make the most of your haircut taper if you know how to style it nicely. To point you in the right direction when you head to the barber shop, we will share a list of the most flattering taper haircut men styles to opt for in 2023.
Crew Cut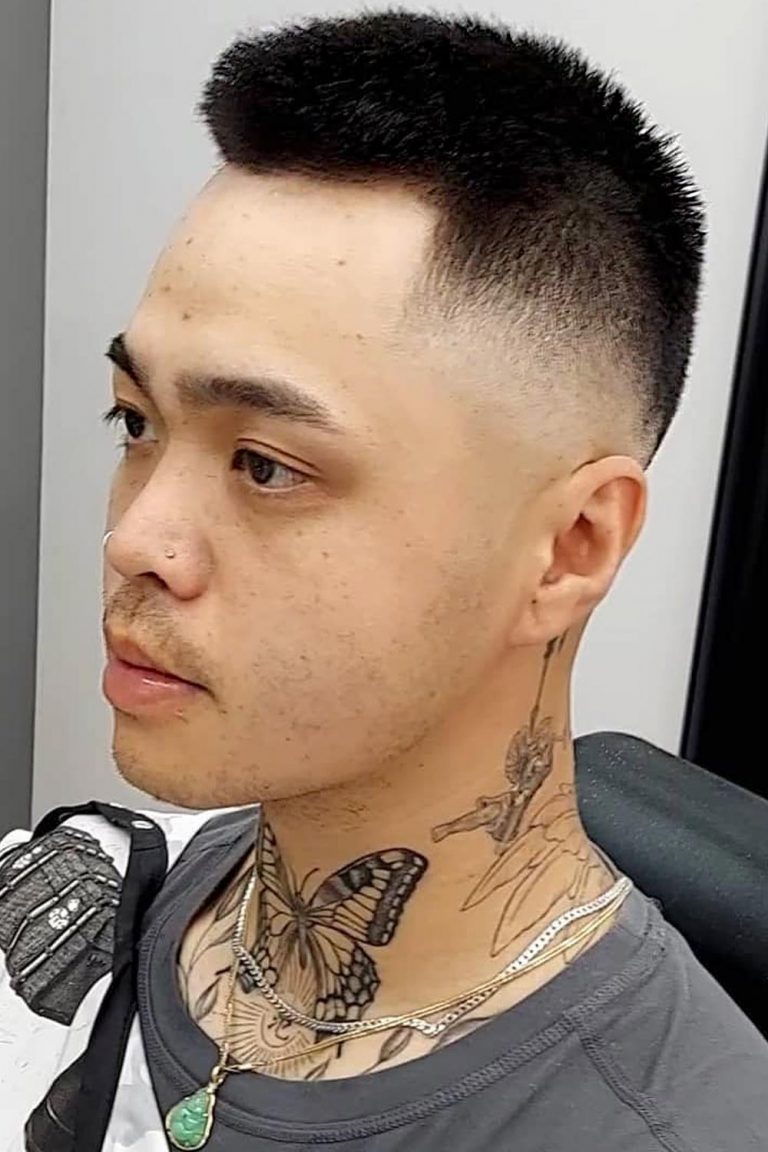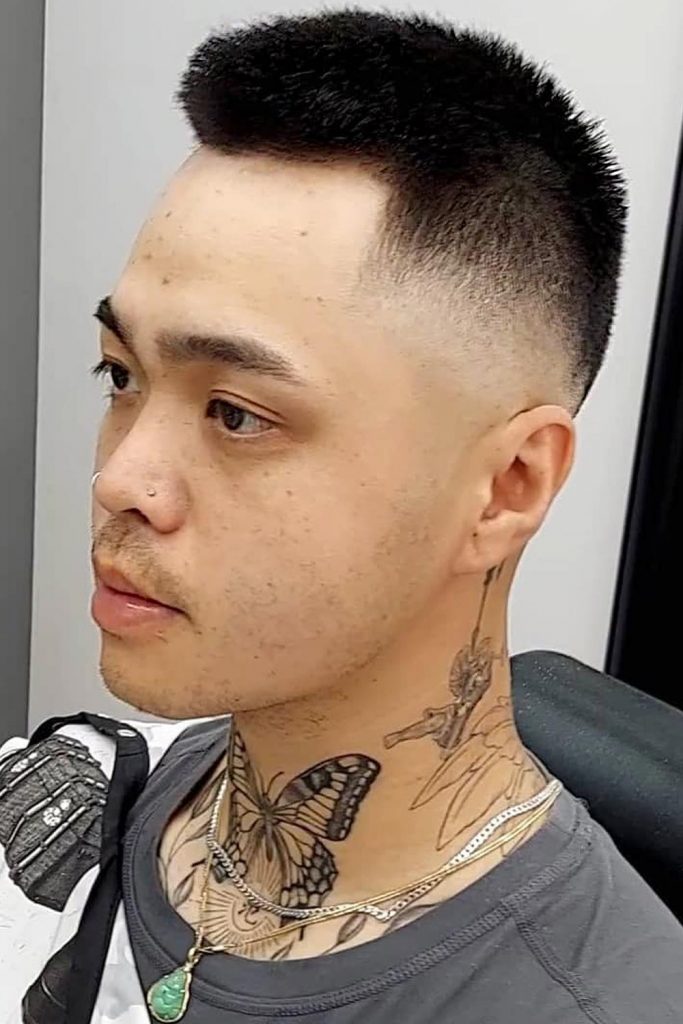 Credit photo: instagram.com/gentlemensbarbershopbrooklyn
One of the most outstanding features of a crew cut is that it is simple yet ultra-stylish. However, when paired with a quality-cut taper, you can achieve a trendy combo that is simple to look after but gorgeous to look at. If you seek something to kinda wash-and-go, this would be your best bet. To implement a personal touch, you can use some hair pomade or wax to define the style well.
Taper Fade Haircut
Credit photo: shutterstock
i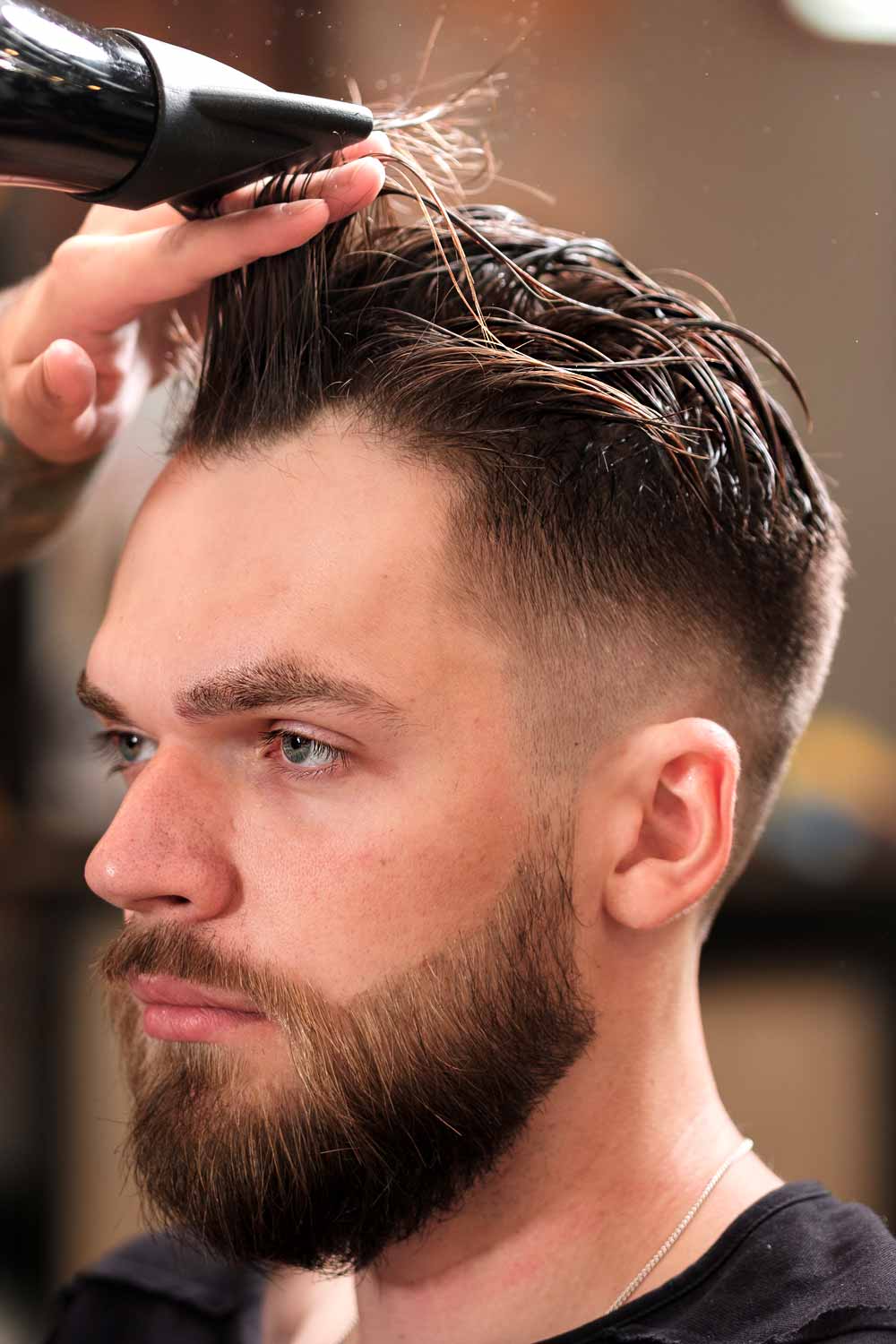 Credit photo: shutterstock
i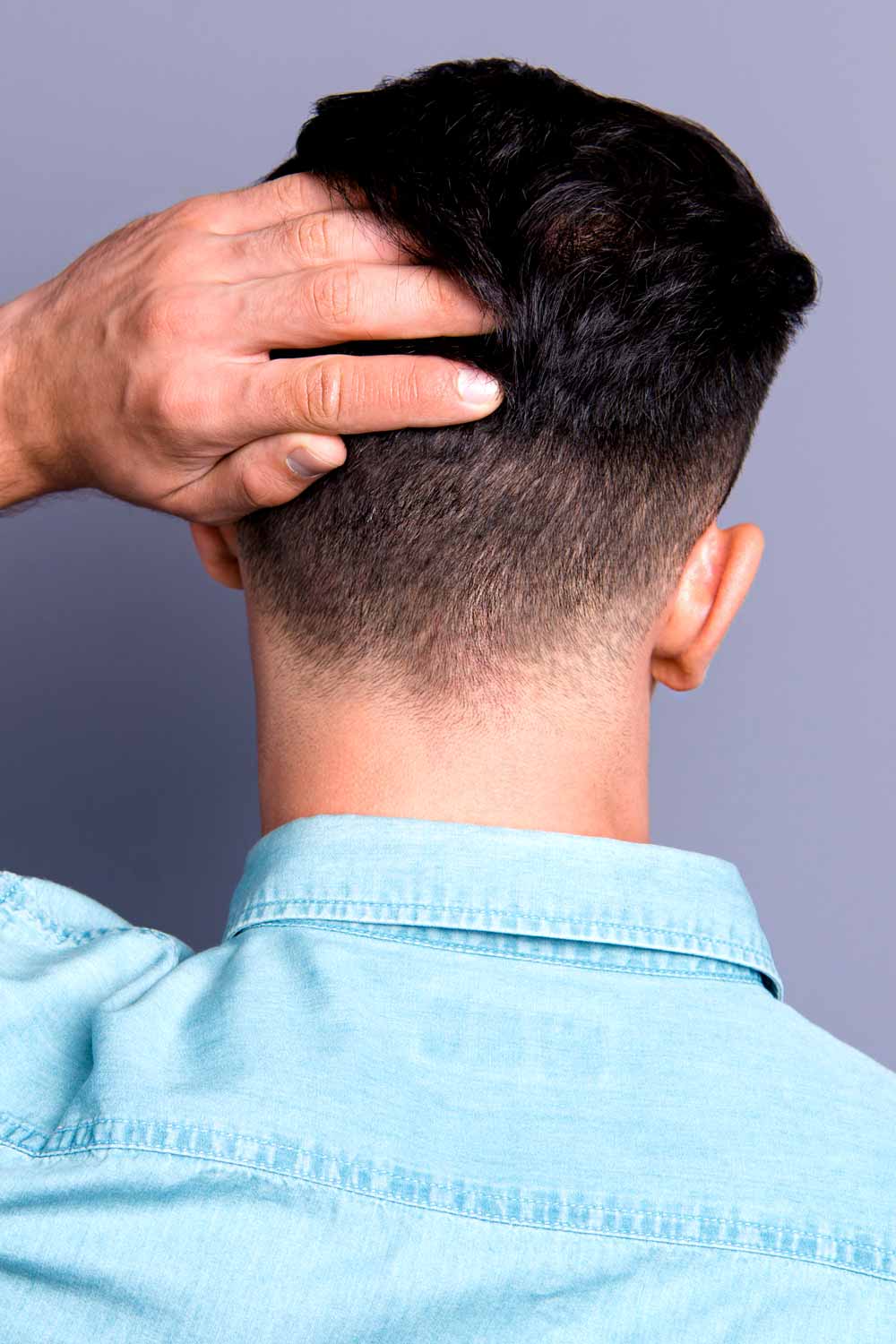 Credit photo: shutterstock
i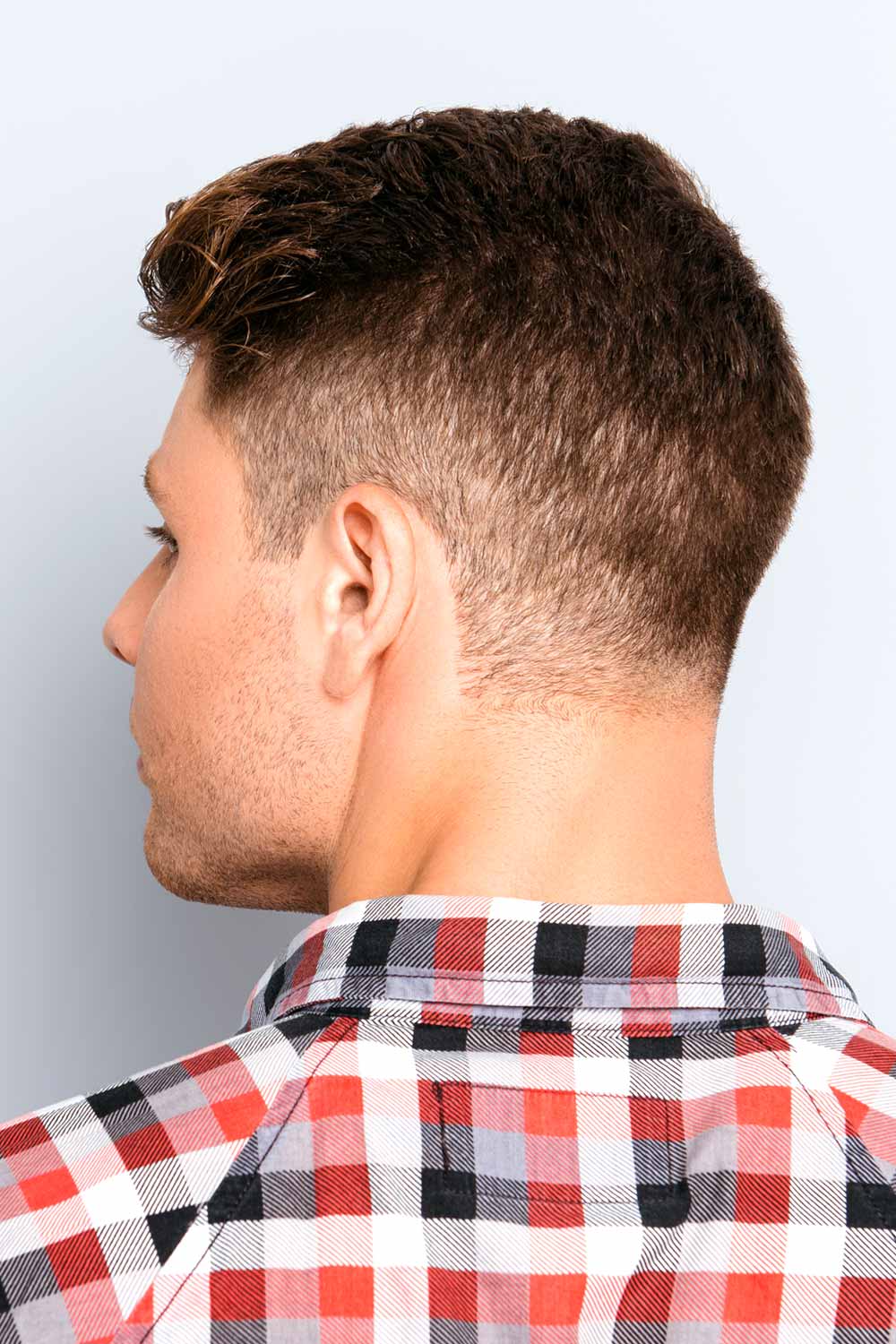 /
While the fade cut and the taper can be used as individual styles, one can combine them into a single style to reap all the benefits. The taper fade usually slowly fades into the skin. The more contrast you want to achieve, the sharper the edges will be. Besides, pairing such a look with a longer top is a great idea too. See for yourself!
Two-Block Taper Haircut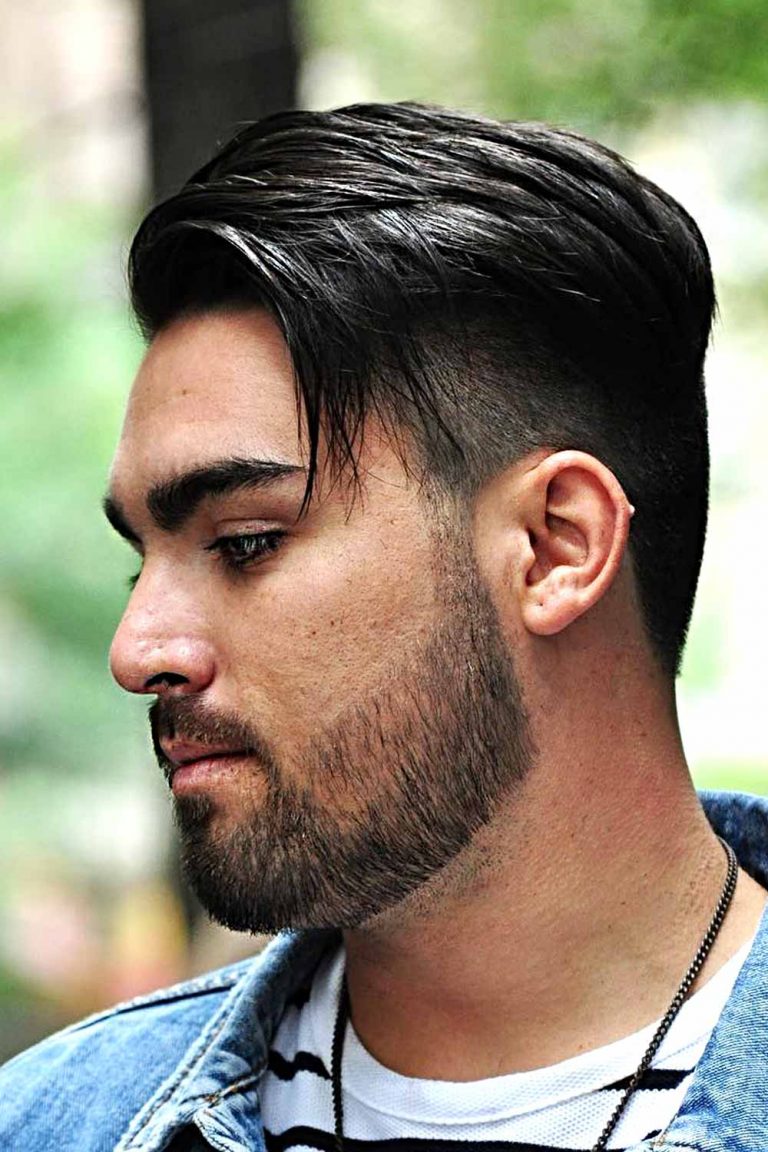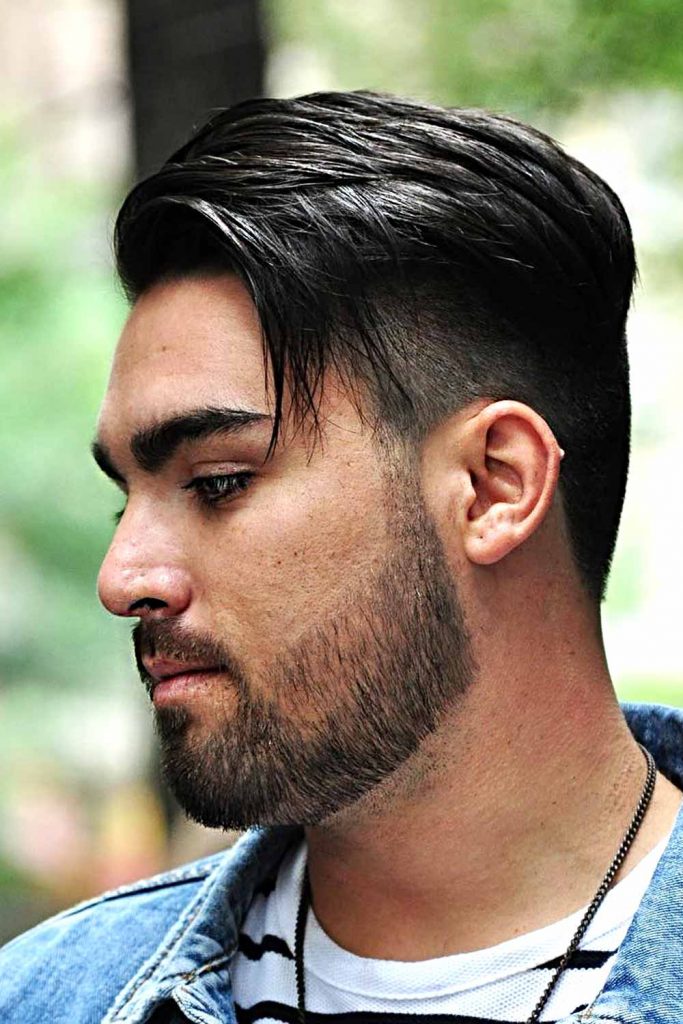 Credit photo: instagram.com/eastvillagebarbershop
Another exceptional way to experiment with an extended top and short sides would be opting for a two block haircut. A professionally trimmed taper is one of the primary elements that create that two-block definition that the style relies on. It's up to you as to how daring you want to go. A gentle, barely-there touch is always an option to implement into the look.
Taper Hairstyles For Black Men
Credit photo: instagram.com/dynasty_barbers
i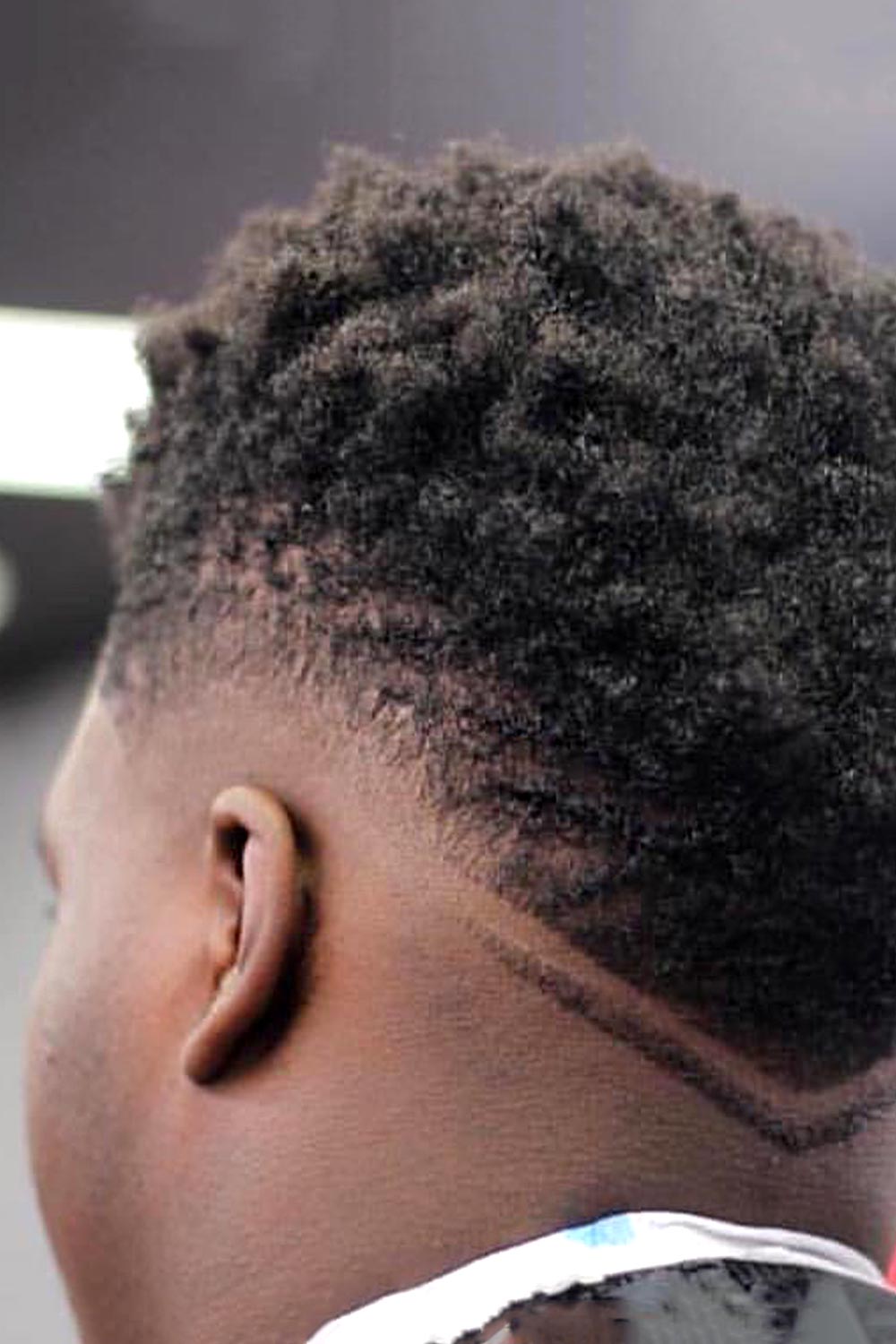 Credit photo: instagram.com/dynasty_barbers
i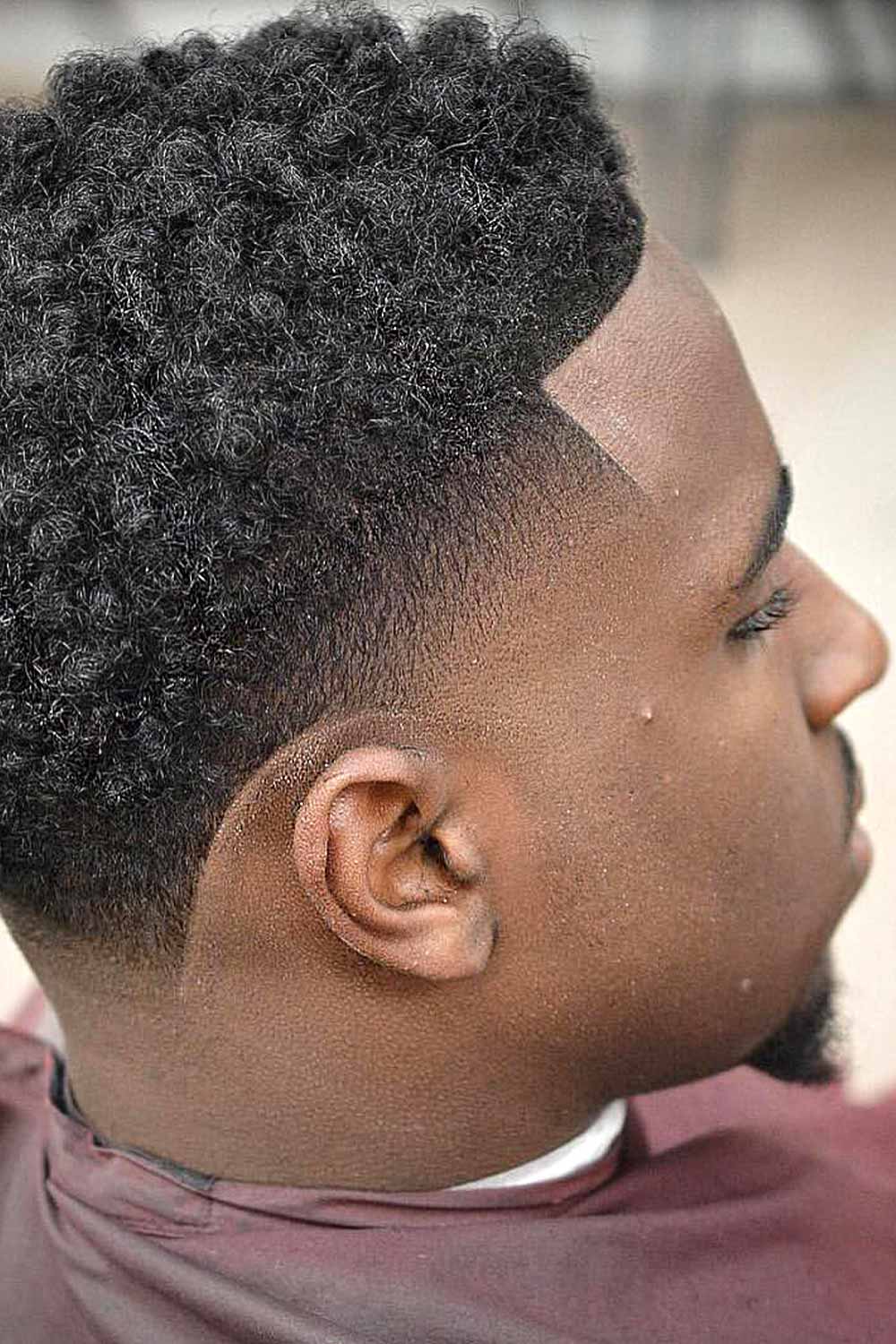 /
Out of all the black hairstyles men, the black men's taper haircut deserves your undivided attention. First things first, black mens taper haircut pairs well with the Afro hair texture. Secondly, you can always implement a stylish hair tattoo and take your cut to the next level of cool. Keep in mind that defining your tight curls with a scoop of hair product is never a waste.
Taper Hipster Haircut
Credit photo: instagram.com/rafaelsbarbershop
i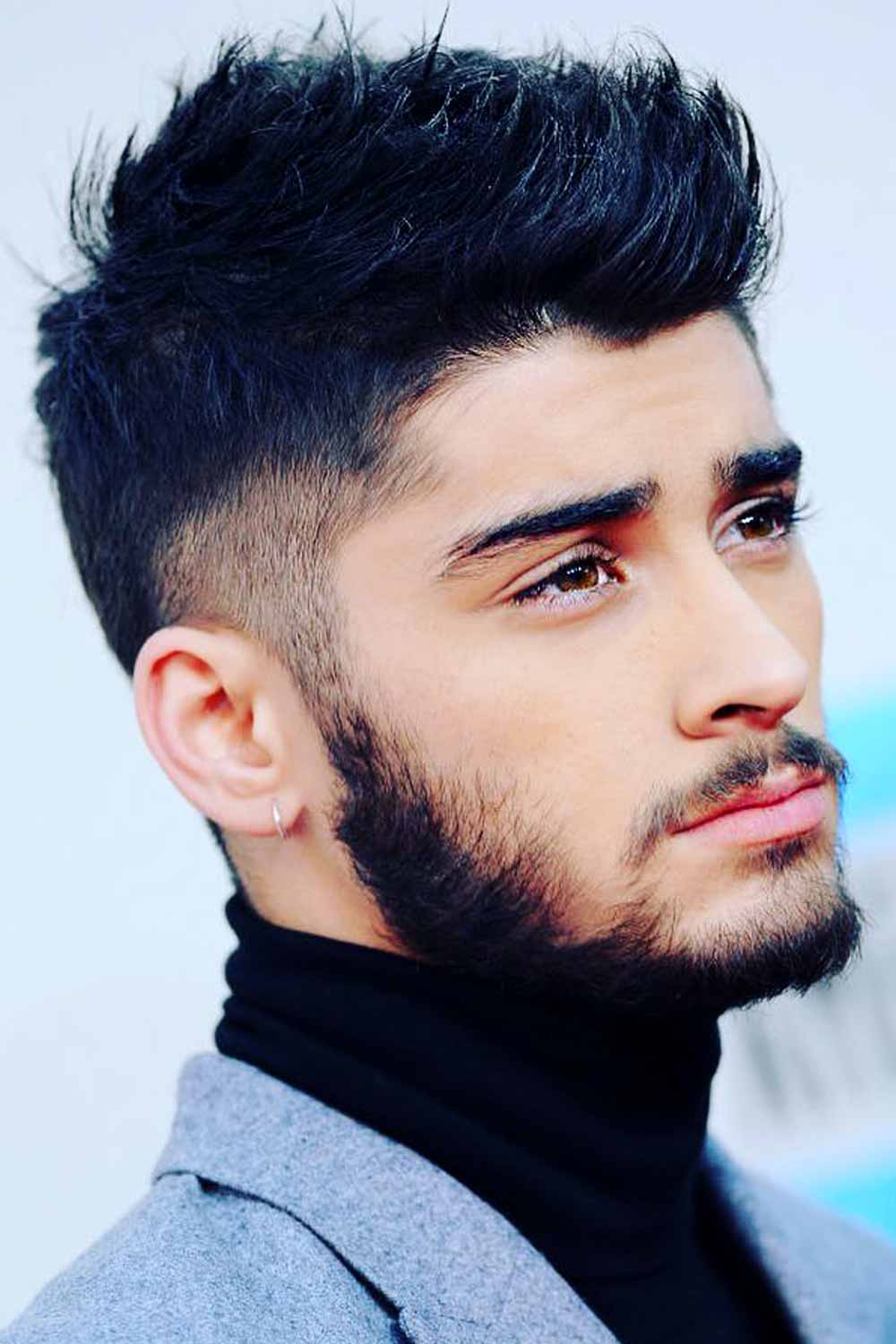 Credit photo: instagram.com/haritobarber
i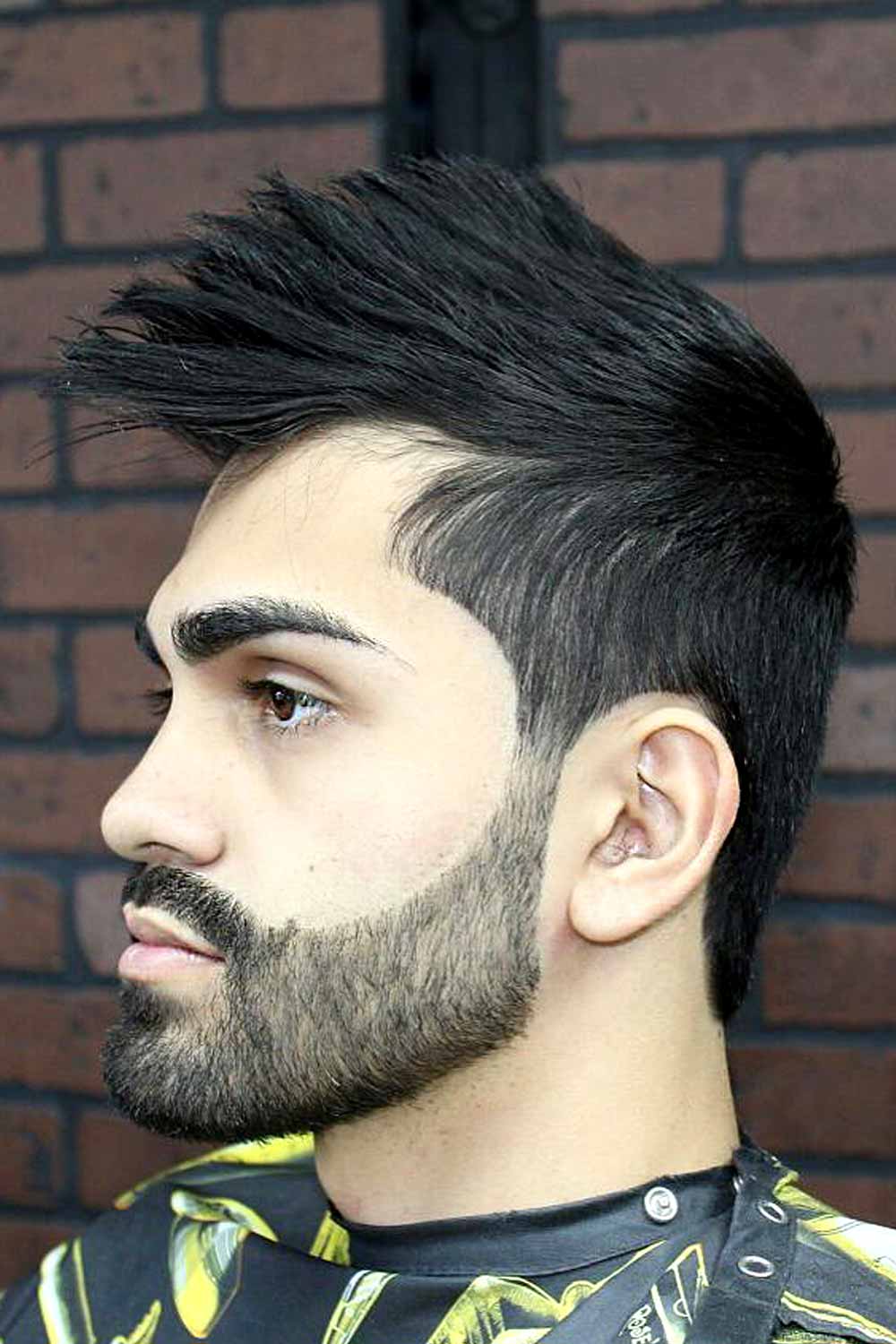 /
No matter how mundane it sounds, even the most exquisite hipster haircut roots back to something classy. In the case of trendy mens taper haircut, you can derive a hipster style that is one-of-the-kind and immensely personal. Moreover, matching taper with a longer top with a neat and well-defined beard is your best way to score at sporting the most unique and appraised hipster look. Yet, the upkeep may take you a fair share of time and effort.
Taper Edgar Haircut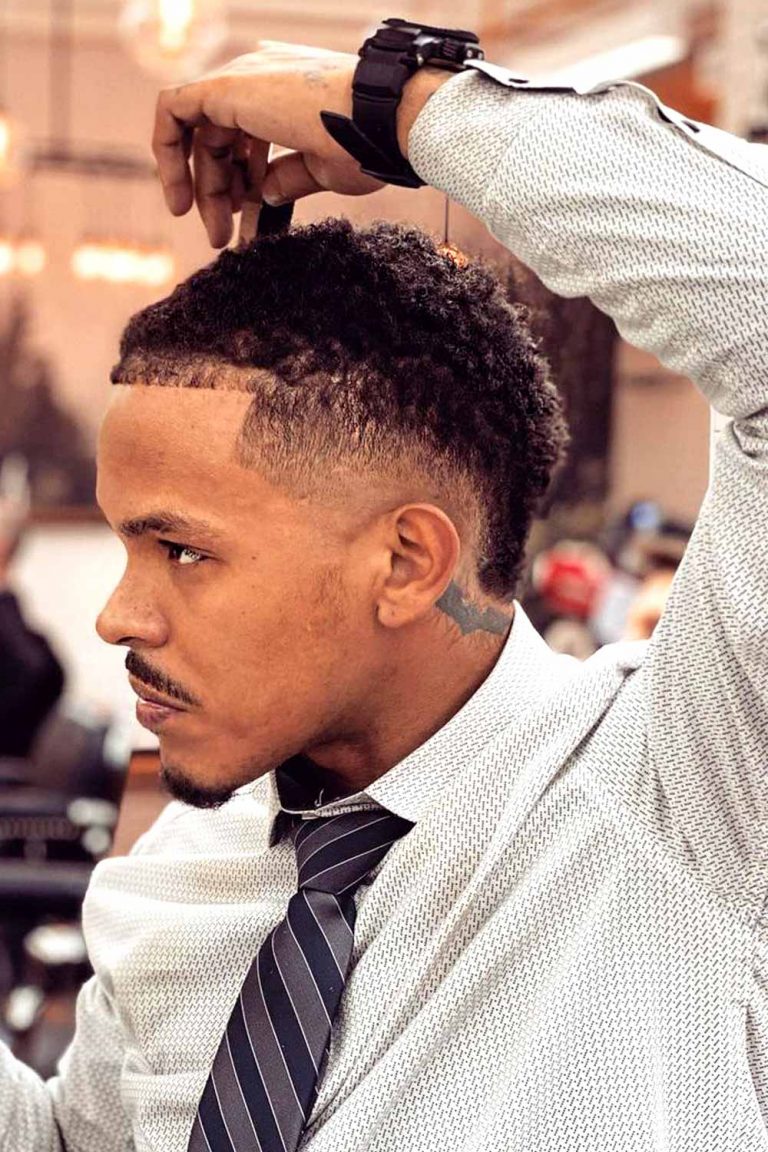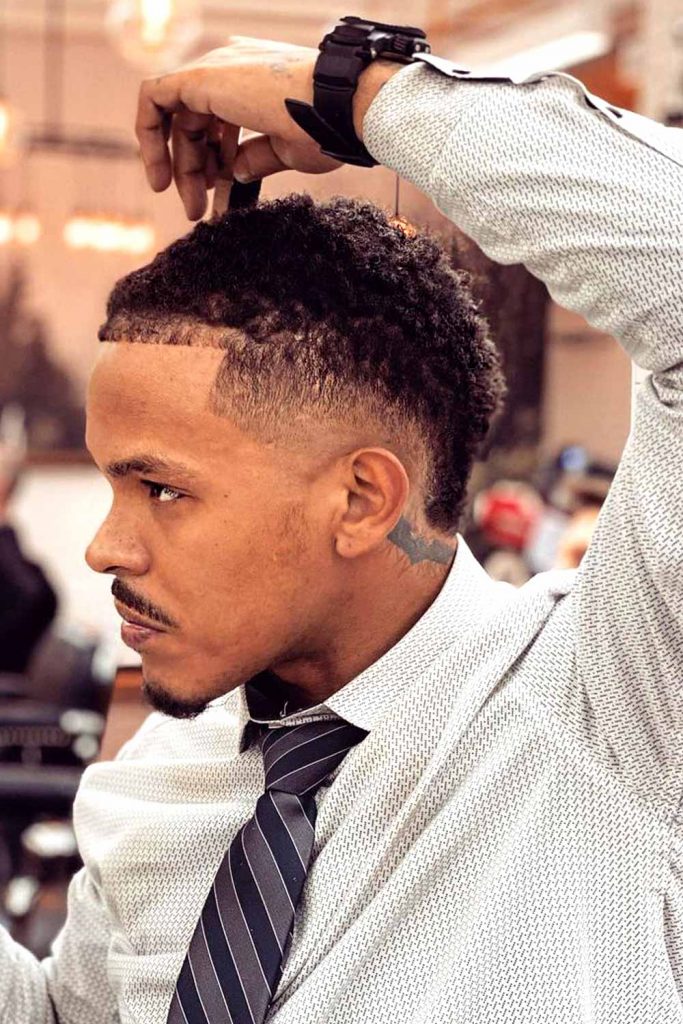 Credit photo: instagram.com/mademan.barber
If there's any other hairstyle full of attitude the way taper edgar haircut – we know little about it. It is precisely the type of taper mens haircut that brings thick manes to their utter and complete glory. While a classy Edgar is daring and bold, the taper part introduces a more formal appeal into the mix, making it twice as suitable for men who live both lives.
Taper Haircut For Curly Hair
Credit photo: instagram.com/mademan.barber
i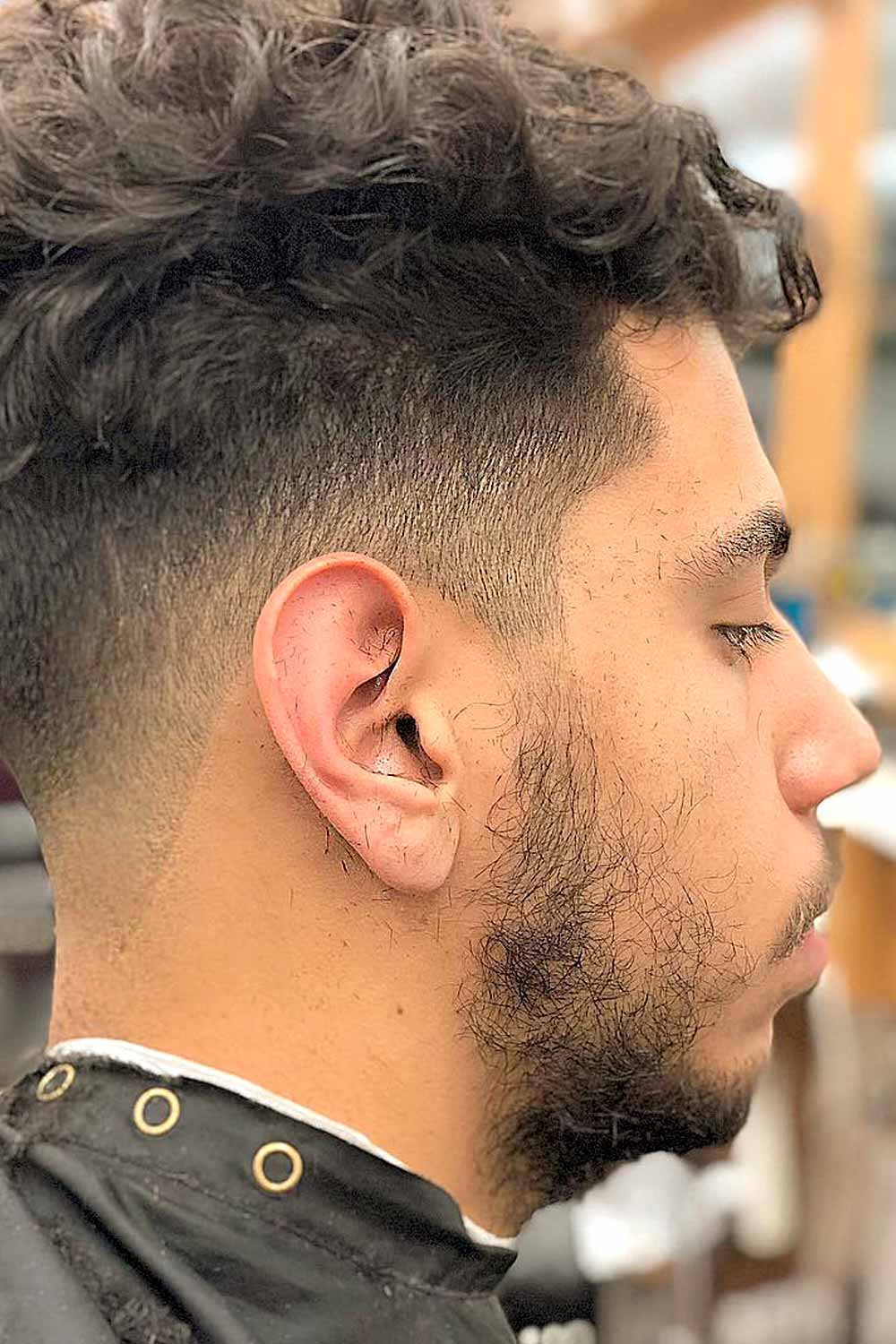 Credit photo: instagram.com/andrewdoeshair
i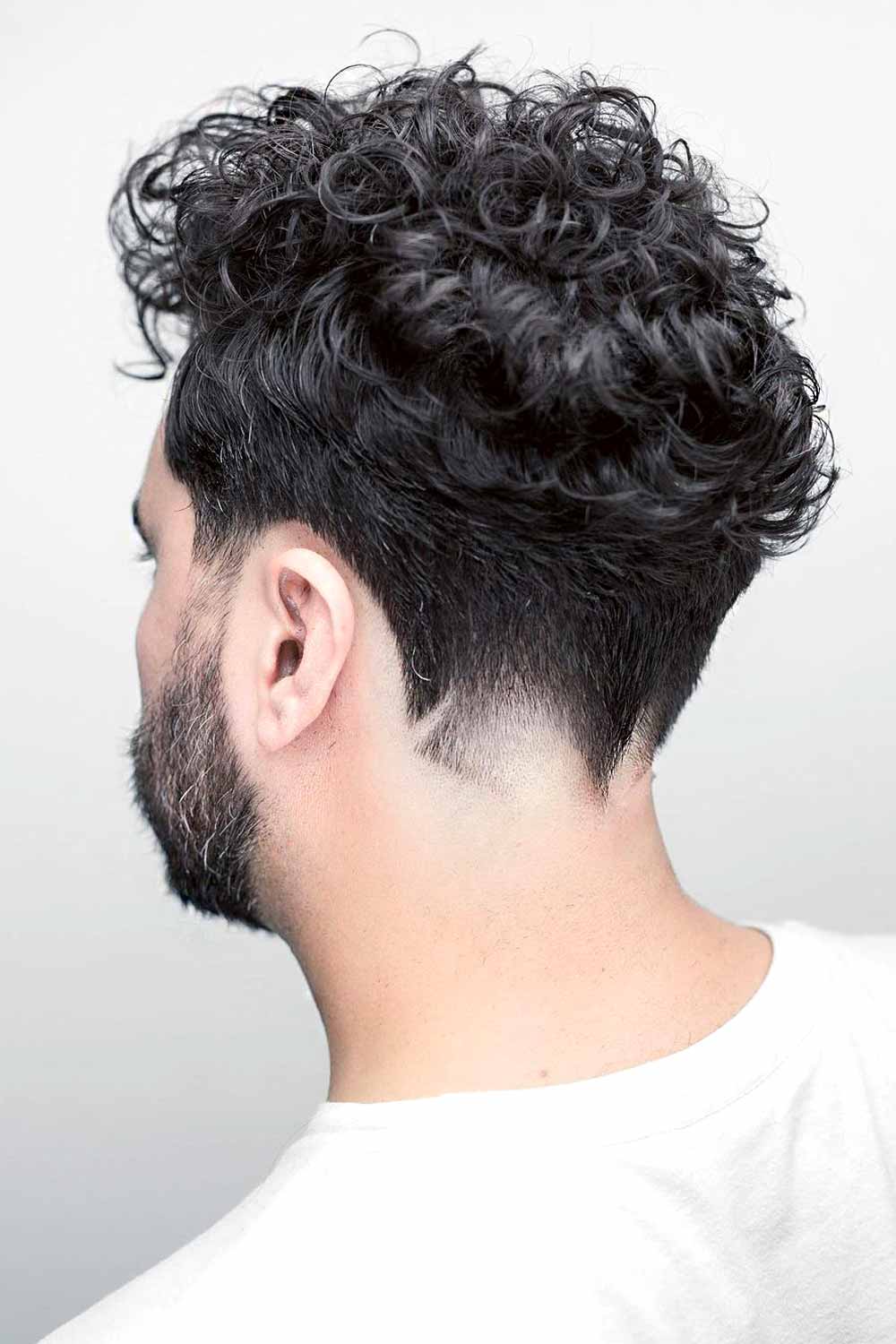 /
The combo of taper haircut curly hair is slightly underrated, although the texture and the style make an ideal totem. The truth is that a taper rids you of those curls' unwanted volume and heaviness. At the same time, the style brings the texture to the front without making it super-hard to manage. A bit of styling product for wavy hair is what you must keep at hand.
Taper Haircut For Layered Hair
Credit photo: instagram.com/andrewdoeshair
i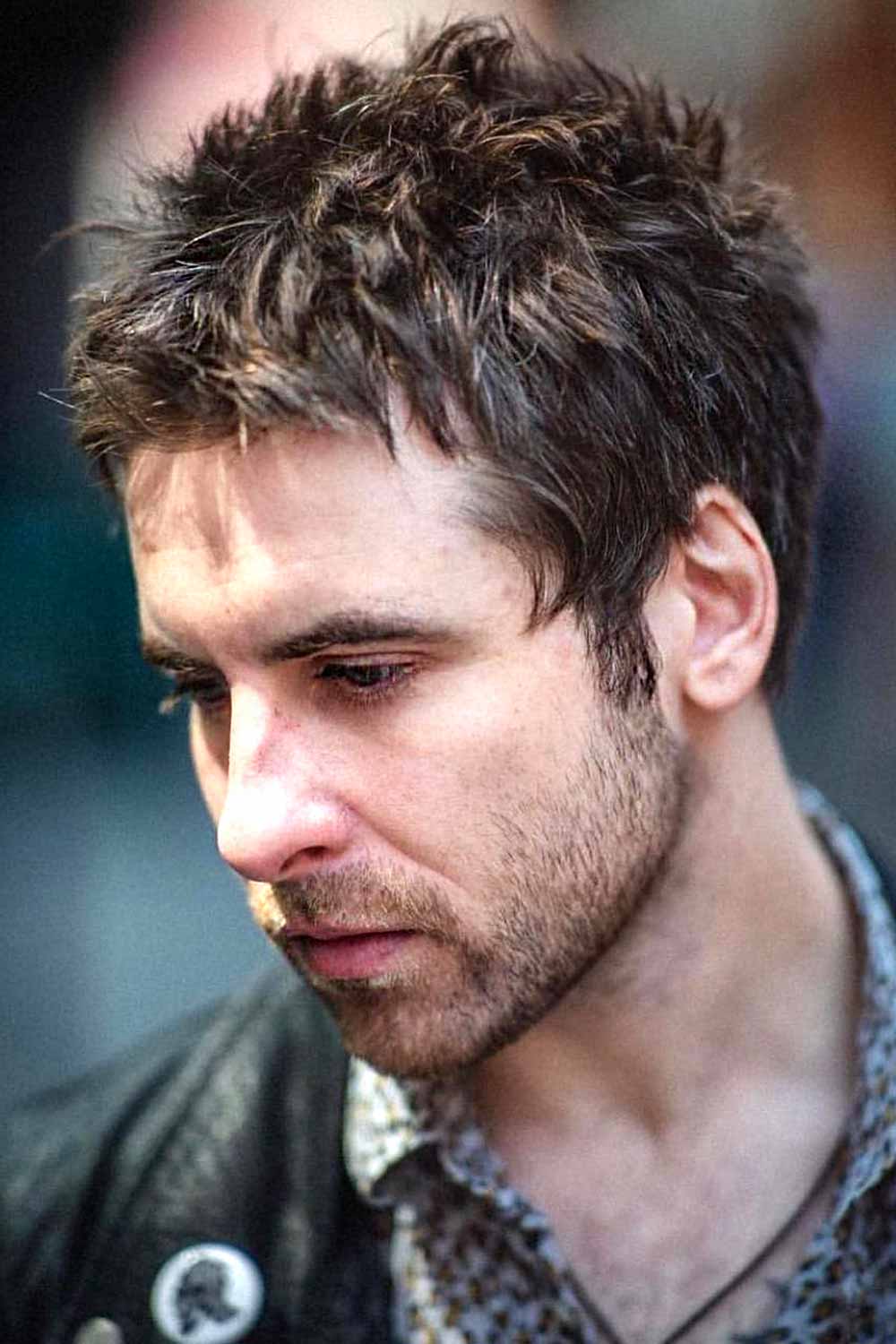 Credit photo: instagram.com/andrewdoeshair
i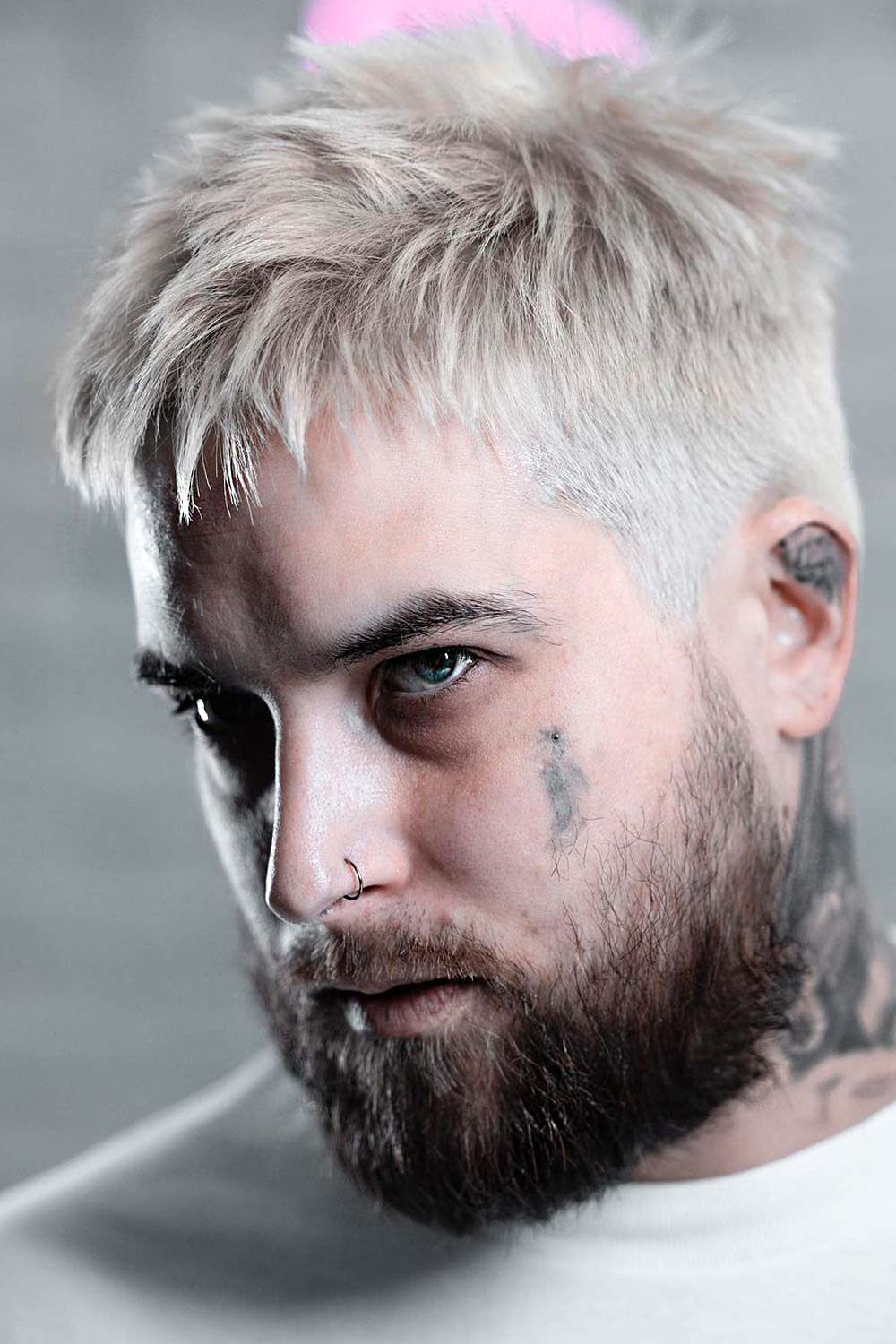 /
A buzz cut is one of the simplest to manage styles out there. However, other more complicated styles to experiment with carry the same low-maintenance vibe. The combination of a taper and layered hair is precisely on the list. Even when you have little time at hand, all it takes is to run a brush through your locks, and you are ready to roll. Remember, highlights and trendy coloring techniques look marvelous on layered hair, and the taper brings those tones out like nothing else.
Mens Taper Haircut Geometry
One of the most outstanding characteristics about mens taper fade haircut is its unique geometry. Care to learn more? Keep reading!
Low Taper Haircut
Credit photo: instagram.com/andrewdoeshair
i
Credit photo: instagram.com/rafaelsbarbershop
i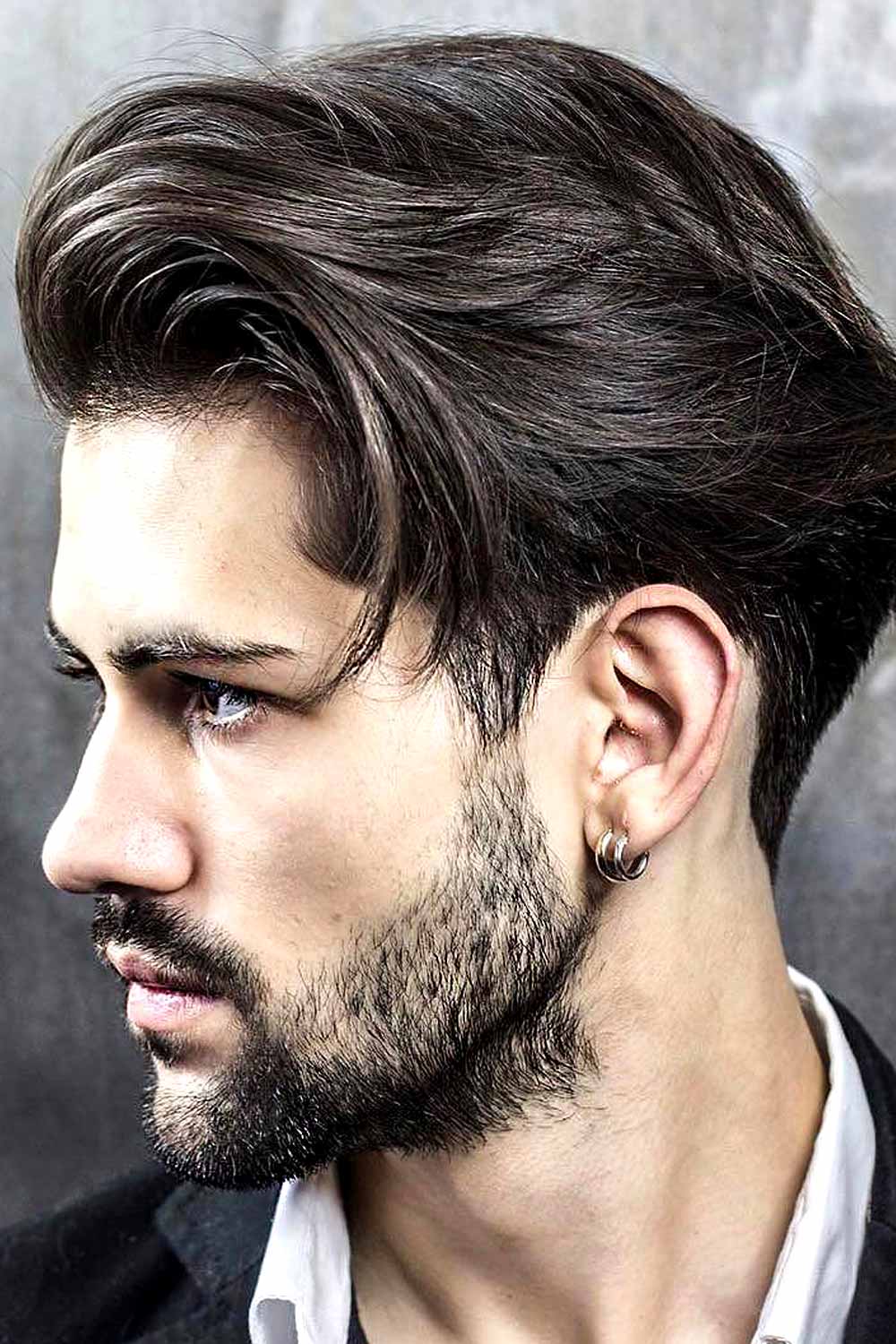 Credit photo: instagram.com/andrewdoeshair
i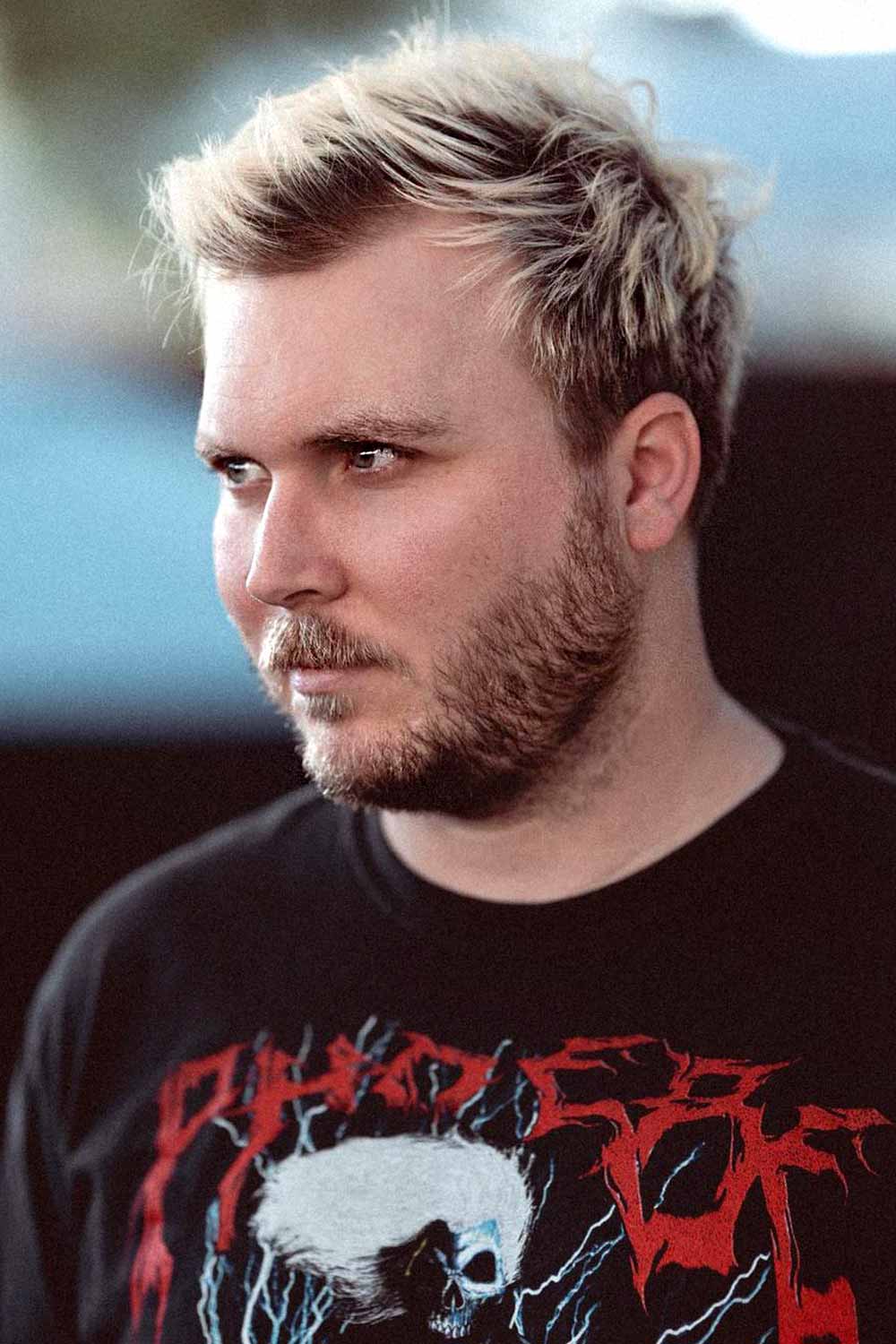 /
We start with a low taper haircut. Should you be looking for something less daring and more reserved, a low taper should be on the list. The low taper starts at the lowest point of your head, right below the ear, so the top-to-bottom trasition is the smoothest. The style pairs well with classy and universal cuts best, but there are no known limits to stick to.
High Taper Haircut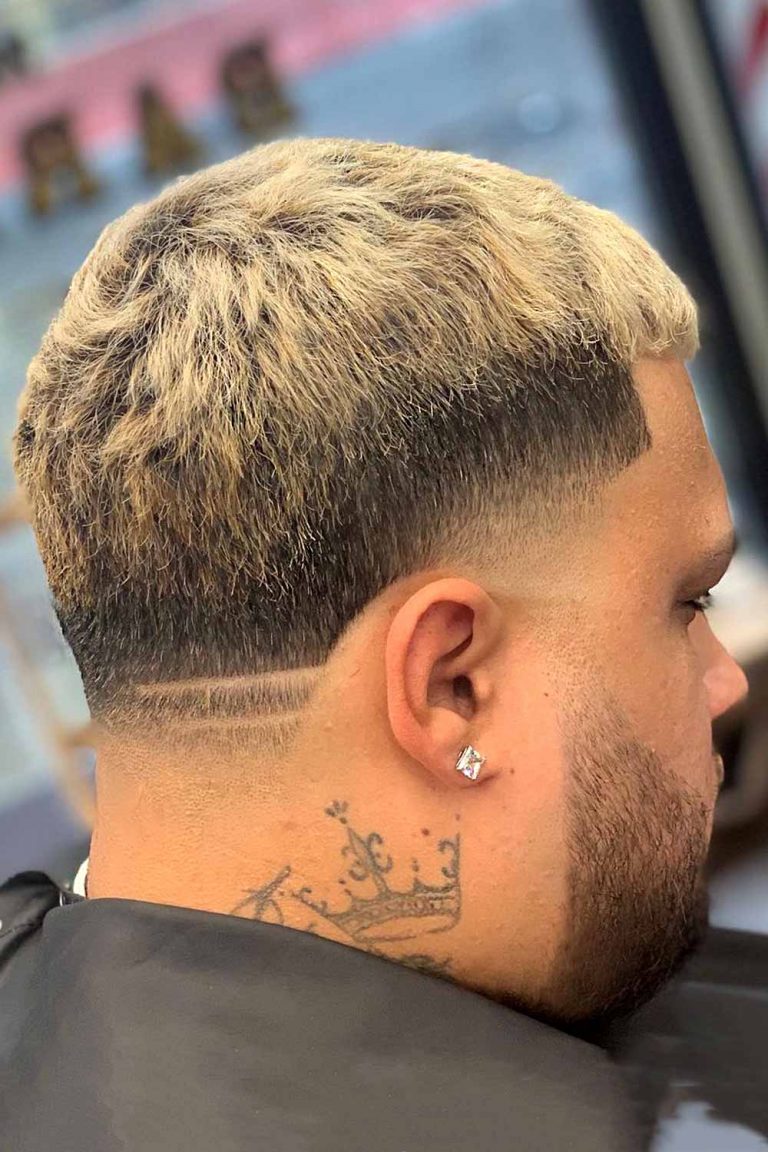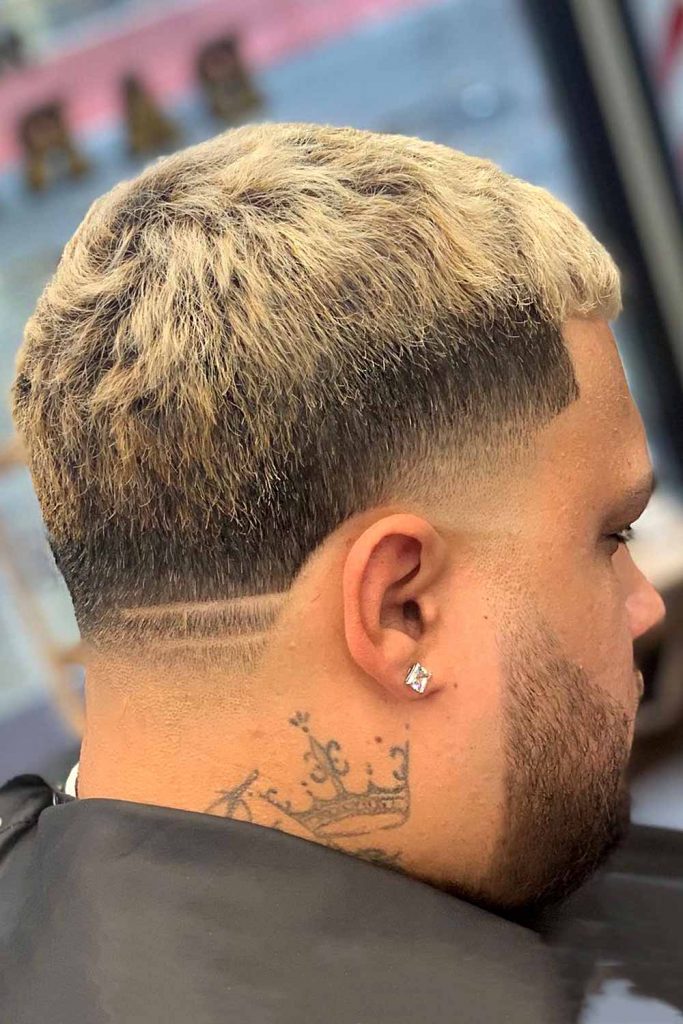 Credit photo: instagram.com/mademan.barber
As opposed to the low taper, there comes a high one. The style's main feature is that the sides are trimmed shortly, starting at approximately 2 inches. Such a cutting approach ensures that you acquire a lot of contrast, whether you pair it with man buns, quiffs, pompadours, or comb-overs. Keep in mind that the look works best with dense hair since the contrast is the most detectable then.
Mid-Taper Haircut
Credit photo: instagram.com/andrewdoeshair
i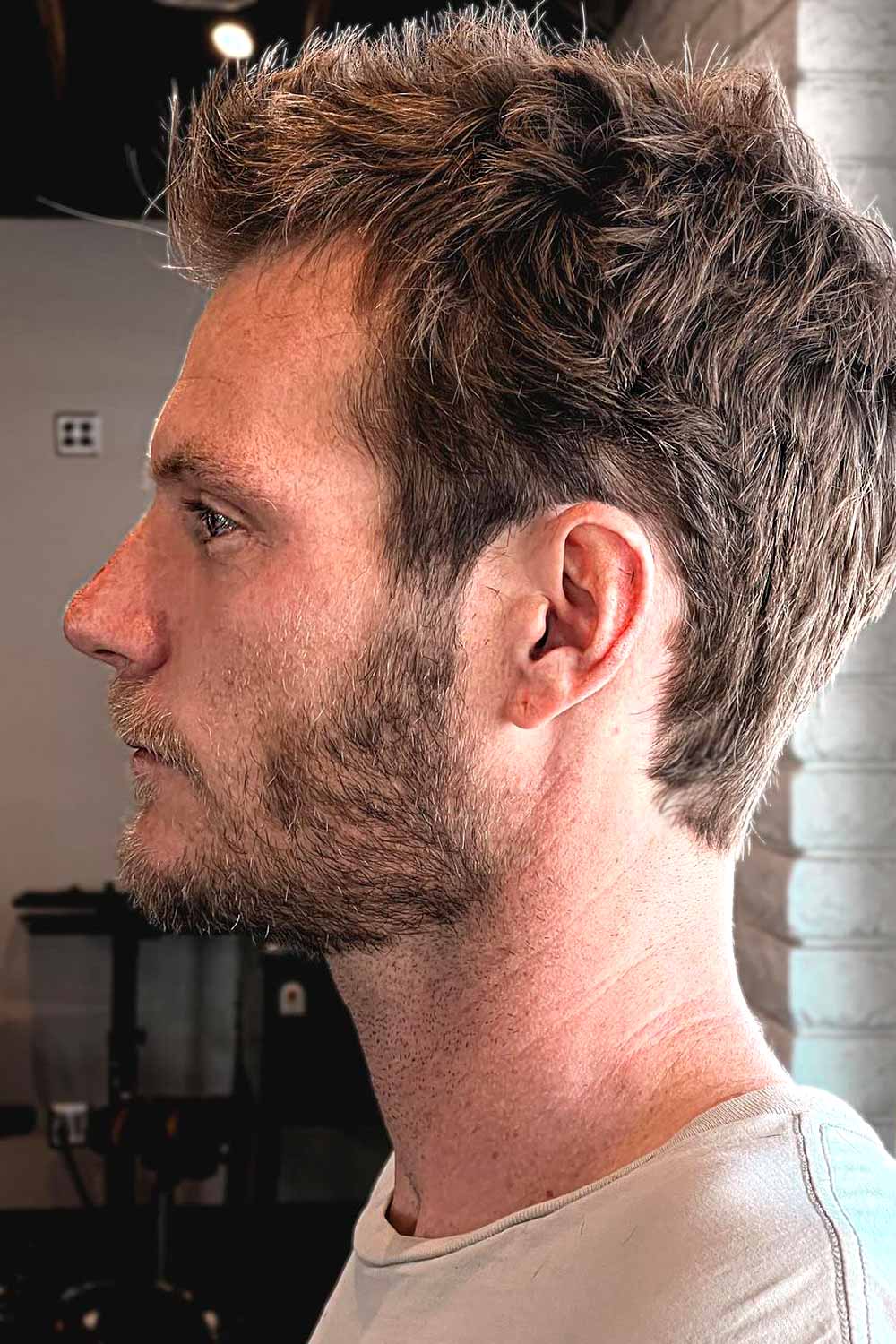 Credit photo: instagram.com/andrewdoeshair
i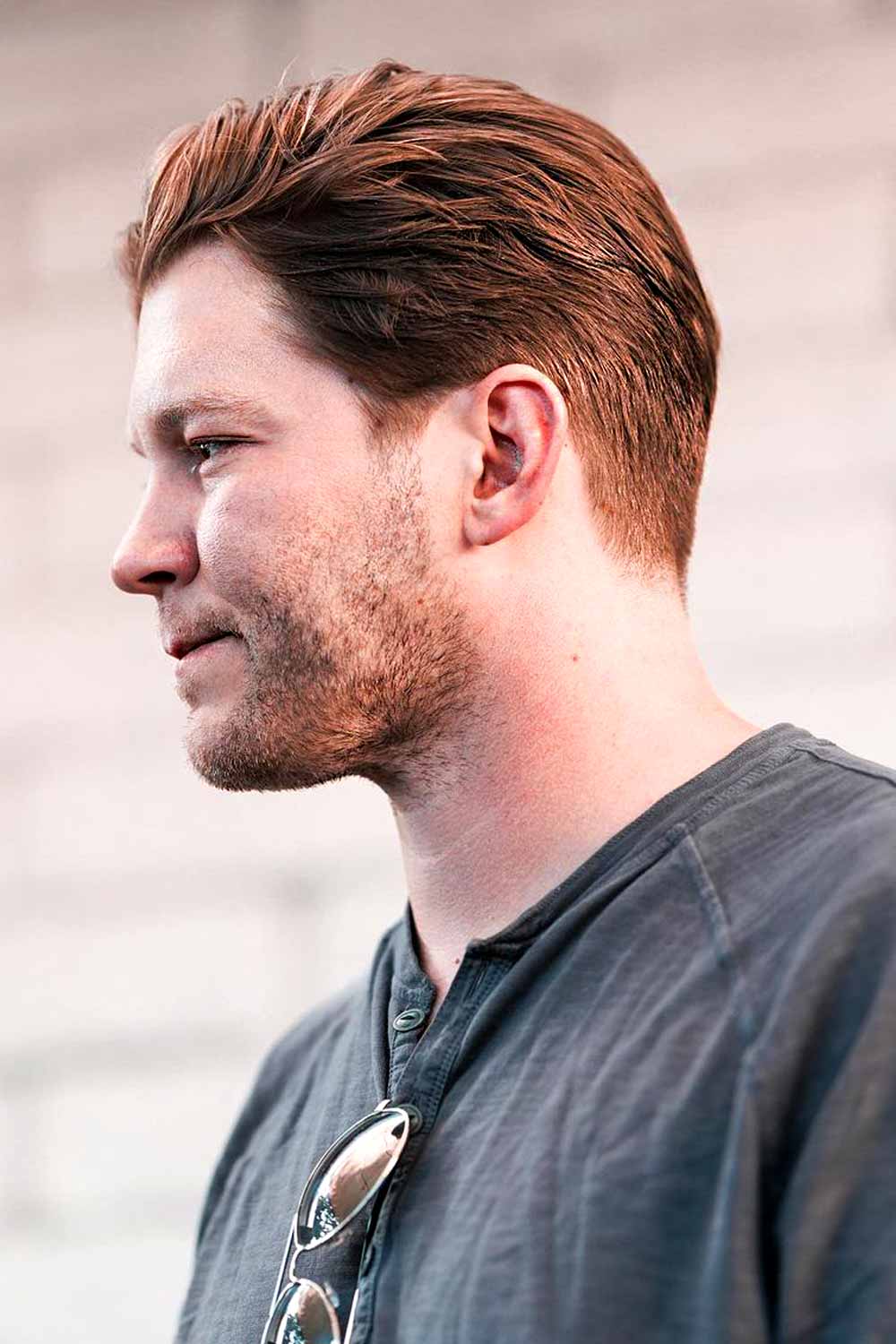 Credit photo: instagram.com/andrewdoeshair
i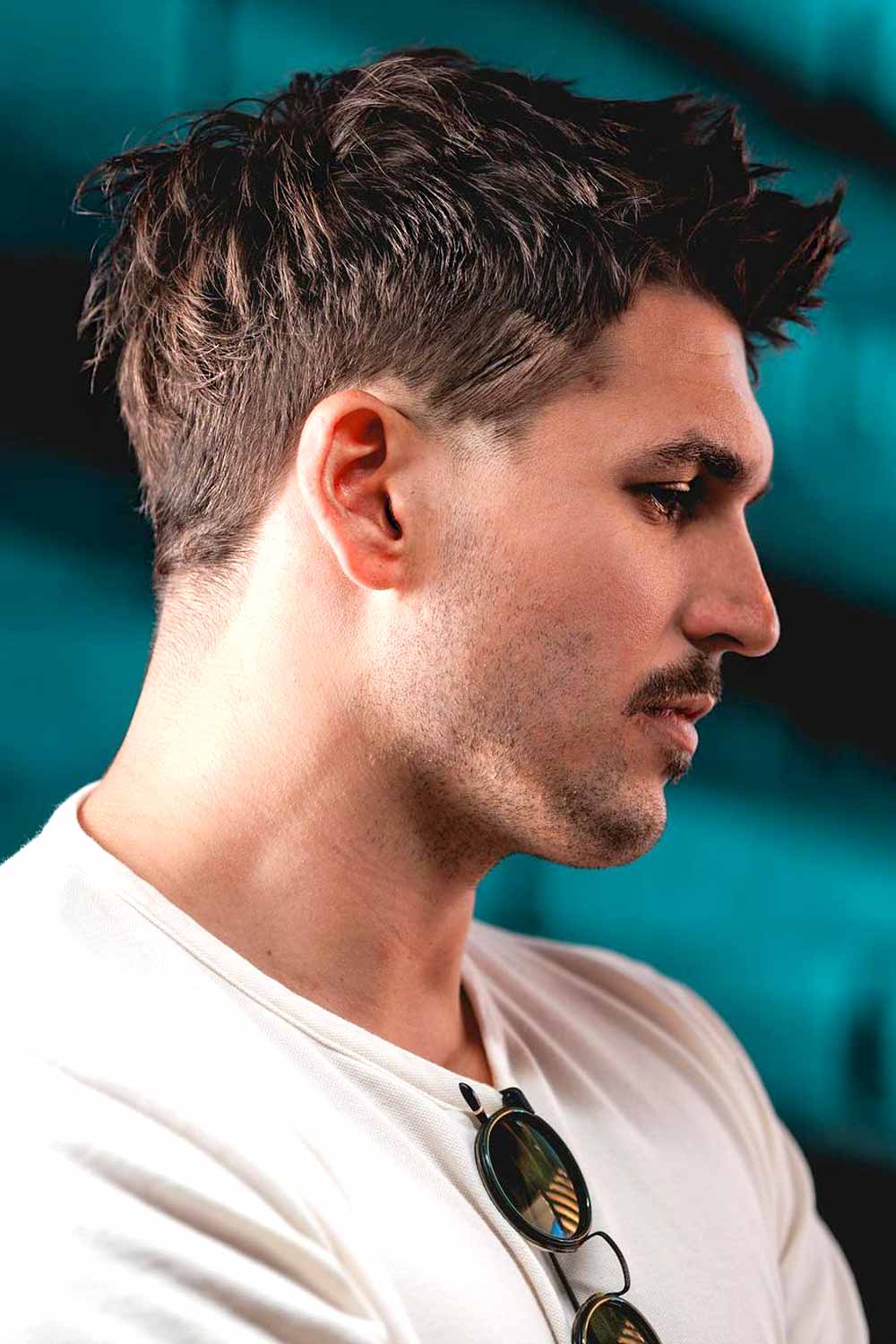 /
If neither high nor low taper suits your needs, there's also a mid-taper haircut to consider. The style gathers the best features of both worlds, resulting in a milder but no less outstanding and noticeable outcome. The mid-taper starts at the middle of the sides and gets shorter moving toward the nape of your neck. The style is excellent when you also want to take some weight off your head.
V Taper Haircut
Credit photo: shutterstock
i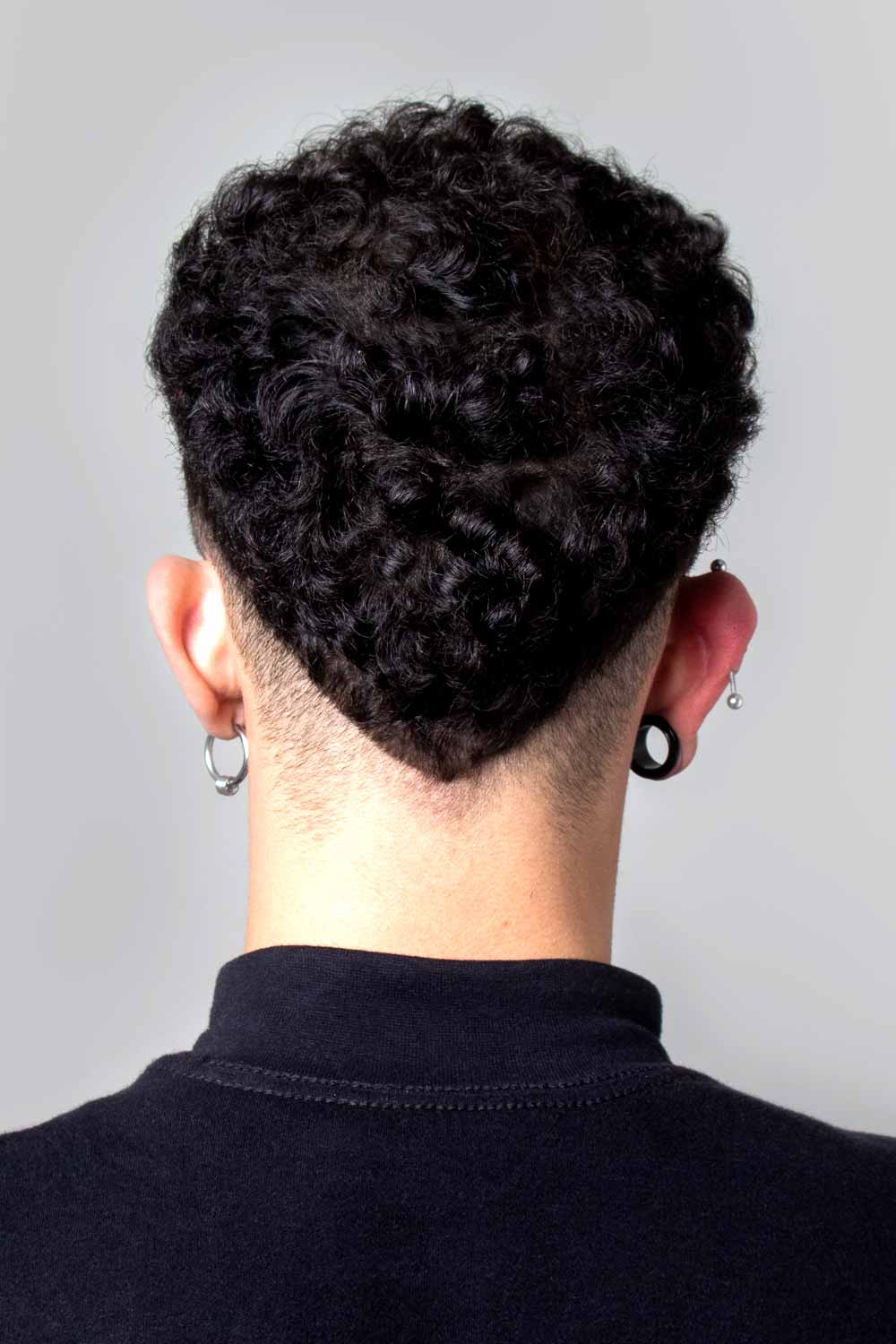 Credit photo: instagram.com/eastvillagebarbershop
i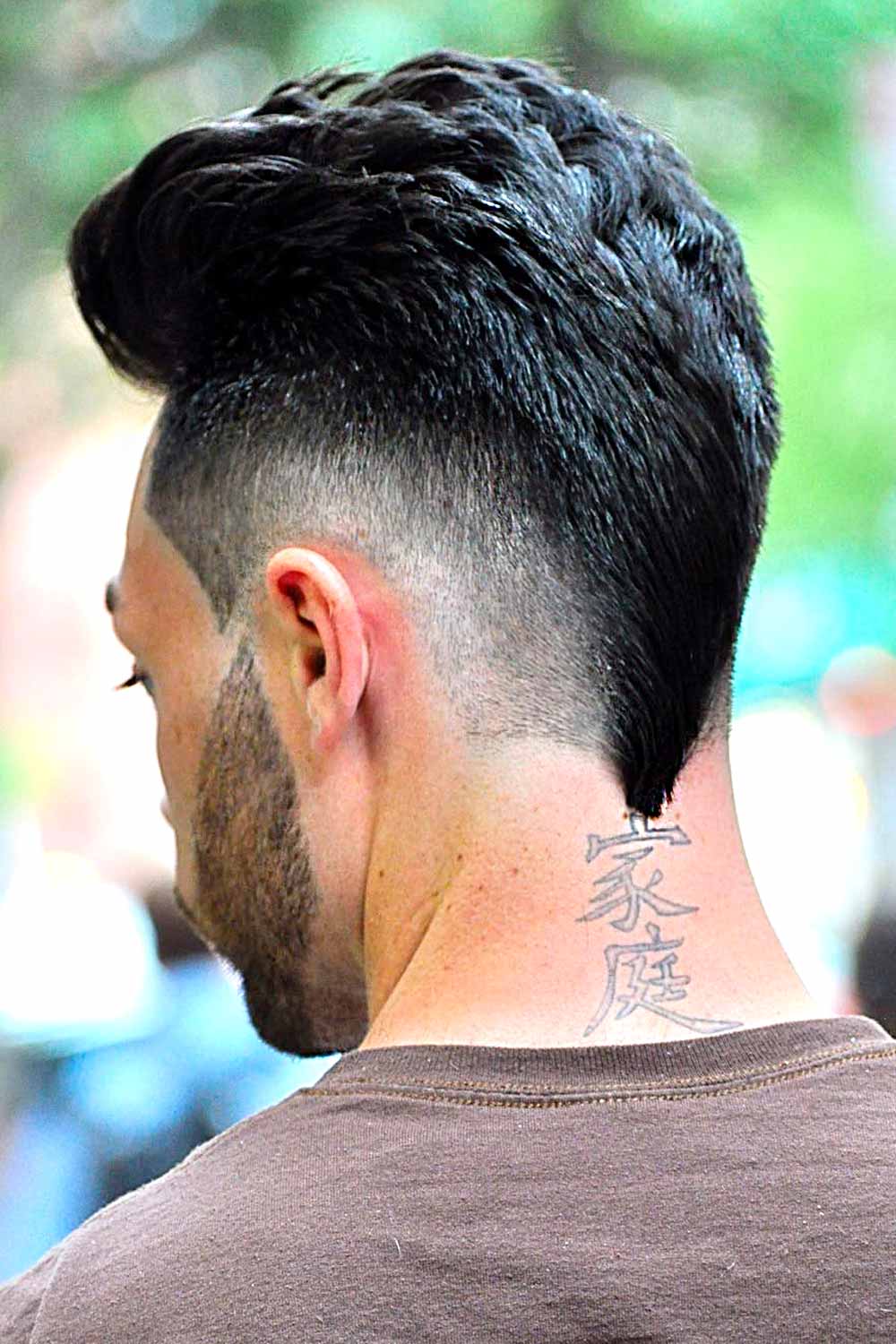 /
V taper haircut is one of the easiest-to-recognize taper variations out there. As you may have already guessed, the V shape formed at the back of the head is one of the definitive elements of the cut. The beauty of the style lies in its simplicity and immense versatility. You can play around with different layers and top styles until you find one that embraces your personality to the fullest.
Tips for Maintaining Your Taper Haircut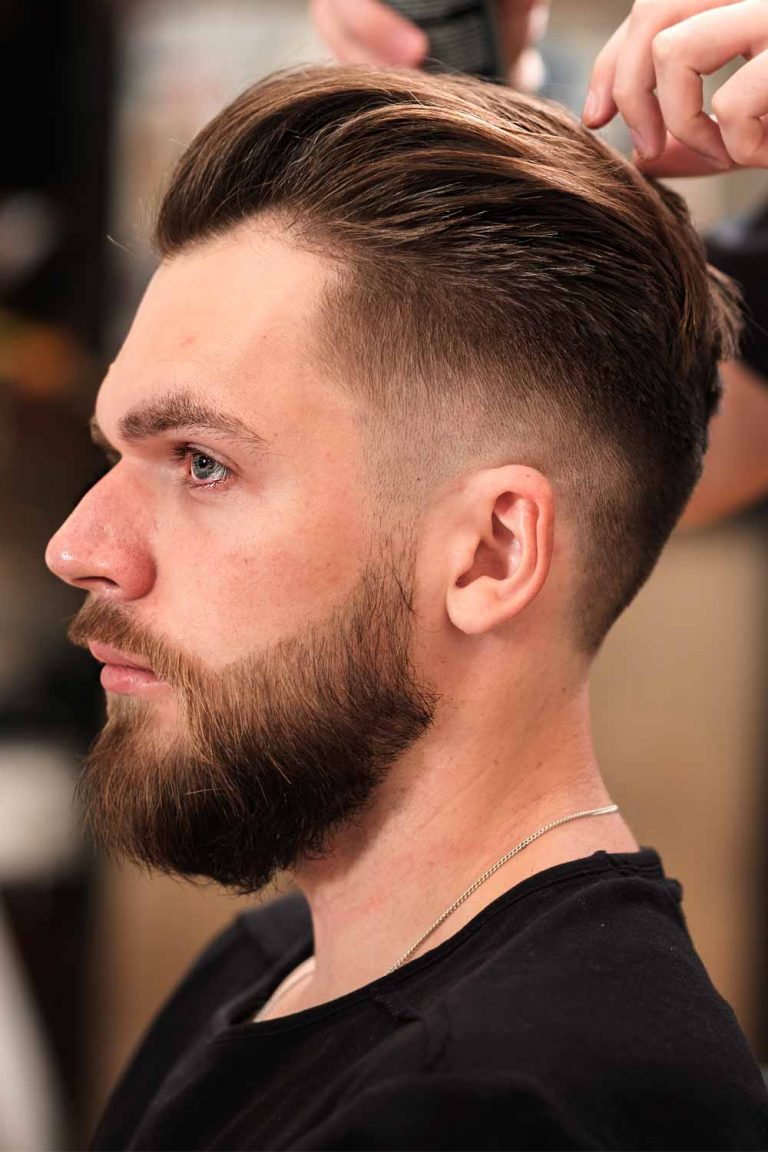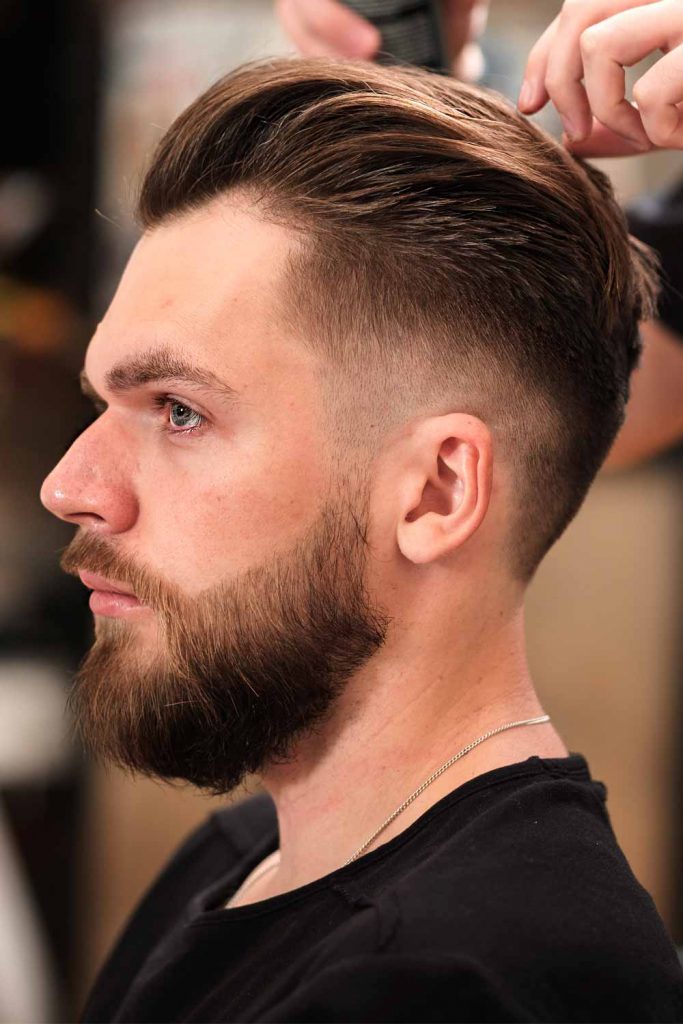 Credit photo: shutterstock
While considering taper haircut men also brood upon available maintenance tips available. In fact, there are a few practical pieces of advice that each and every one of you can benefit from equally. They are the following:
Personal touch-ups – at times, you may notice a few tresses fail to abide by your styling rules, and you feel like clipping those off. While it is possible, you shouldn't meddle with the style on a deeper level if you have no proven experience in the field.
Styling products –quality hair pomade or wax always comes of great use. Just run your fingers coated in the product through your hair, and you will enhance the precisely-cut shape making your mane stand out.
Keep your locks healthy – even the shortest of cuts beg for regular washes with clarifying shampoo. Wash your hair once or twice a week and observe the tremendous results.
Rinse your hair before heading to the barber shop – no barber will tell you this, but it is a lot easier to work with a mane free of all styling residue. Thus, a quick rinse before you head out is a good practice to adopt.
Mens haircut taper version is all the rage at the moment. It is sleek, stylish, and versatile. No matter your personal preferences, there is a look to suffice your needs described in our collection. Take a pick and enhance your appearance with a boost of taper confidence!
FAQ: Mens Haircut Taper
What is the difference between taper vs. fade haircuts?
A taper is a more gradual transition from long to short as the barber moves from the top of your head to your hairline. A fade is a bolder taper variation since it is usually much shorter and more dramatic. A fade covers the whole head and ends above the hairline.
What to ask for when getting a taper?
You should ask the barber to give you a taper that starts at the top of the sideburns and define the shortest length you can accept.
How long do tapers last?
Depending on the type of taper you choose, you can expect them to last 2-4 weeks on average before you require a touch-up.
REFERENCES: