A mullet haircut is having the golden hour and you should not miss the chance to hop on the trend. No worries though. Its upgraded version looks much trendier and more flattering than the forerunner used to do. Besides, as it tries to keep pace with the rhythm of the modern world, it requires little styling and low maintenance. So that you have no difficulties choosing your future look, we have selected the most worth to try mullet ideas in the following guide.
Is Mullet Coming Back?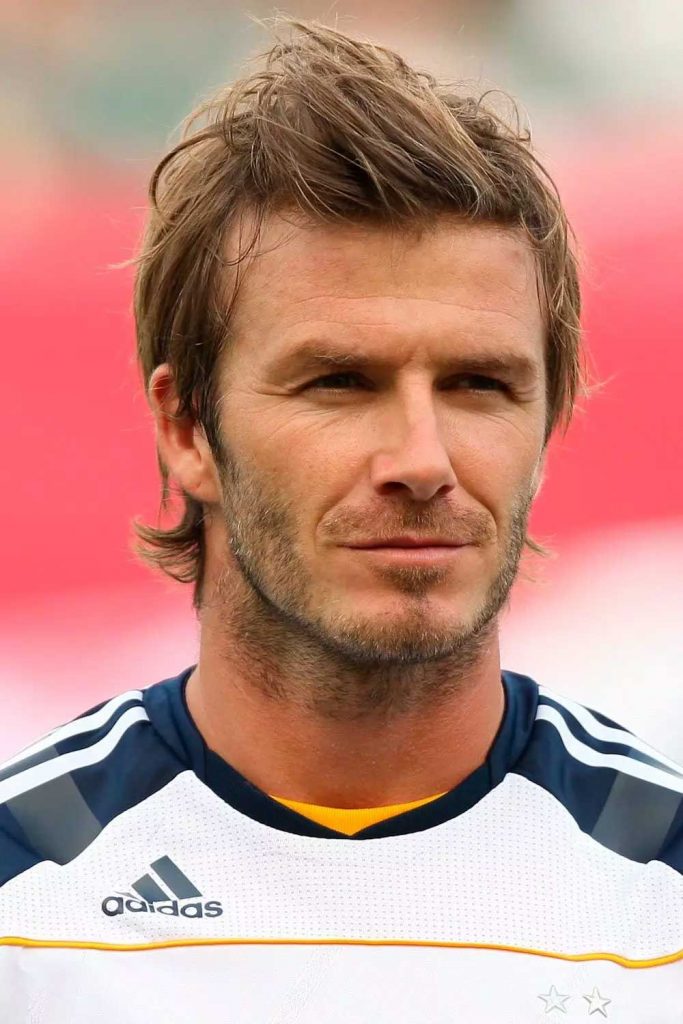 Being one of the most controversial men's haircuts of all time, a mullet is definitely making a huge comeback as a fashion trend. With all the A list male celebrities flaunting it both on the Red Carpet and in everyday life, it could not have been otherwise.
What Is The Modern Mullet?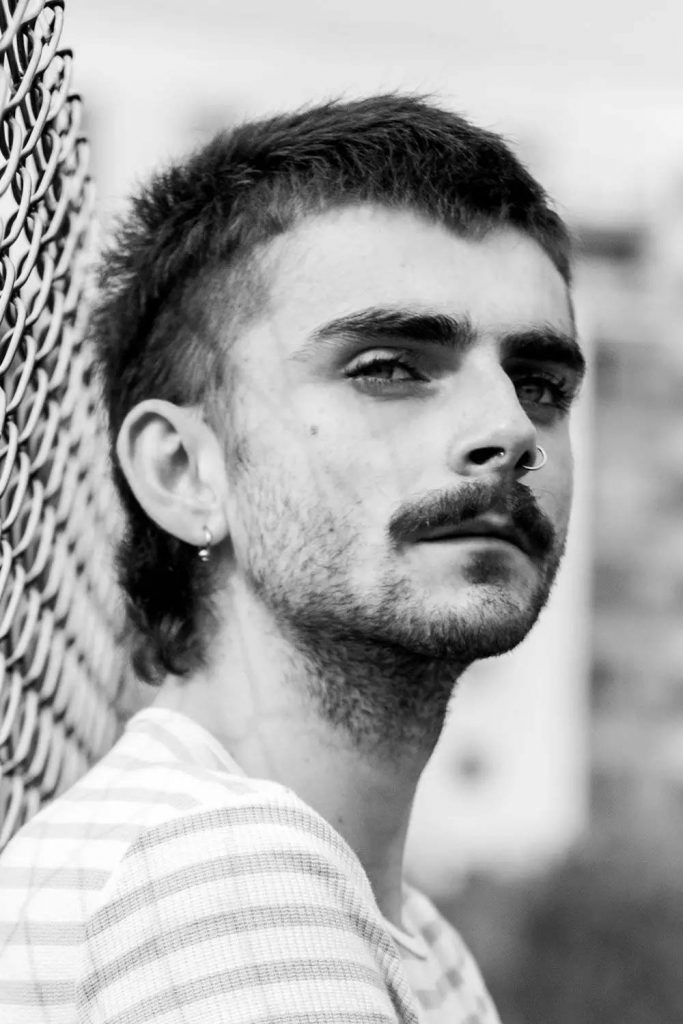 Of course, the modern take on a mullet hair cut does not look in the same way as its classic version.
Being a variation on a short sides long top hairstyle, it now features a longer tail in the back as well as a shorter top and front. As for the sides, to give your mullet an up-to-date feel, complement it with a popular fade haircut. You are welcome to choose from a wide range of options here, from a low to a bald fade, depending on the impact you want your hair look to make.
How Do You Style This Cut?
Sure thing, the variety of mullet haircut types is almost endless. To help you out with the choice, we have selected the best mullet haircut pictures that you will most likely want to recreate.
Mullet for Men With Tapered Sides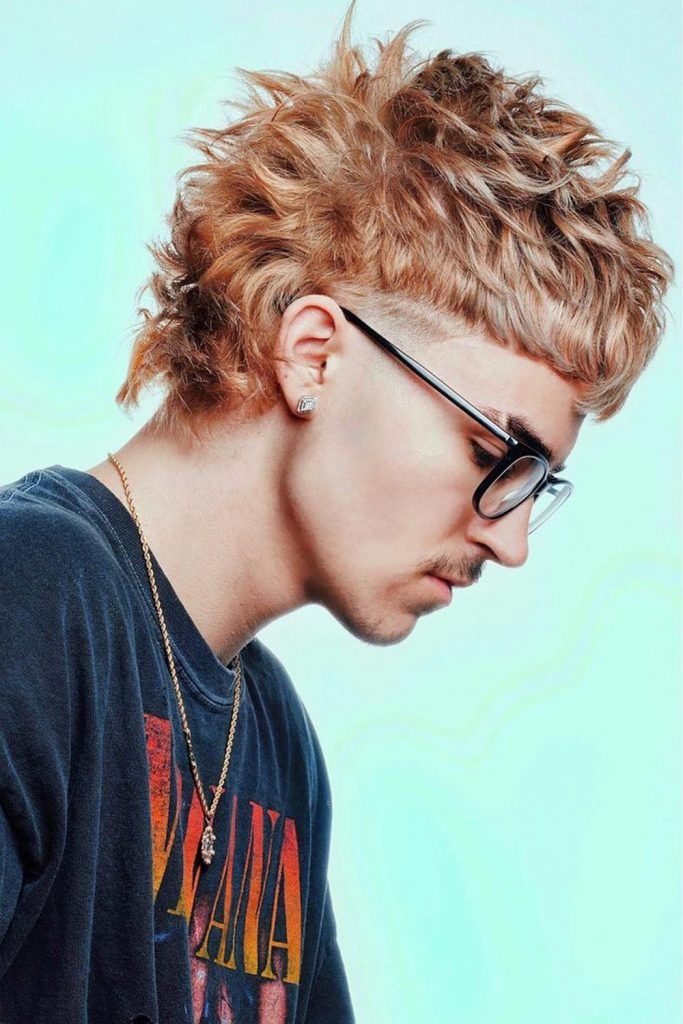 by @instagram_z_ramsey
One of the most popular ways to pull off a modern mullet haircut is by getting the sides tapered. While it retains the aesthetic of a classic mullet hair look, it comes out stylish and contemporary.
Short&Spiked Men Mullet Hair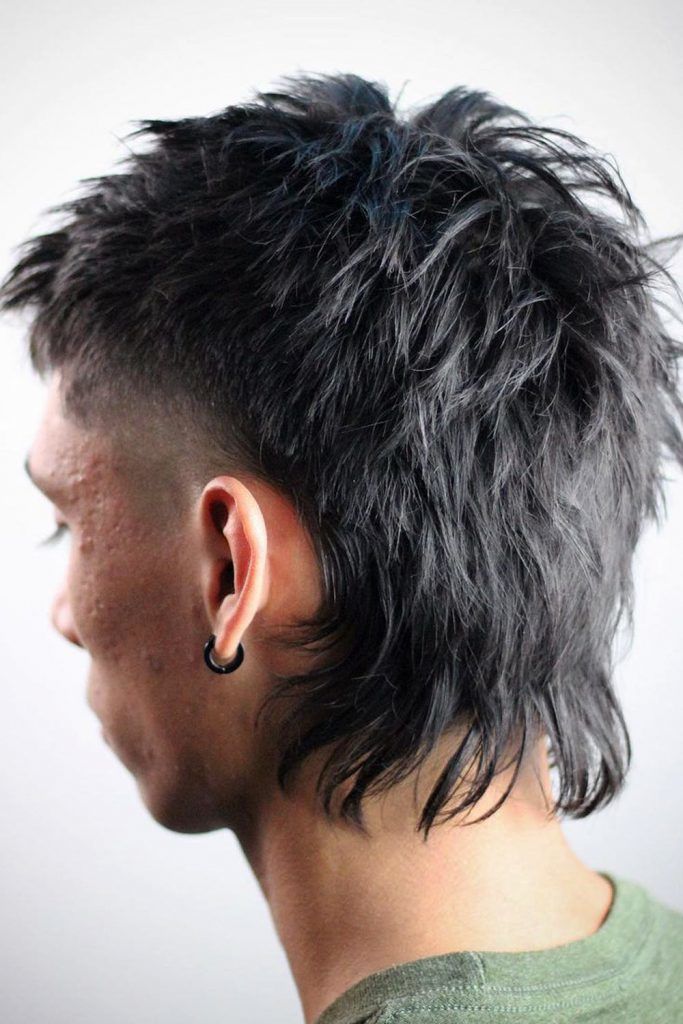 by @instagram_shrunknheads
A short mullet haircut is easy to maintain and requires little effort to style. But, it does not make it any less attractive. Instead, the variety of short mullet haircut images proves that this hairdo can be styled in a ton of ways. Take, for instance, this cool spiked-up mullet haircut, which can be transformed into a sleek and elegant style in a heartbeat.
Mullet Men's Haircut With Straight Line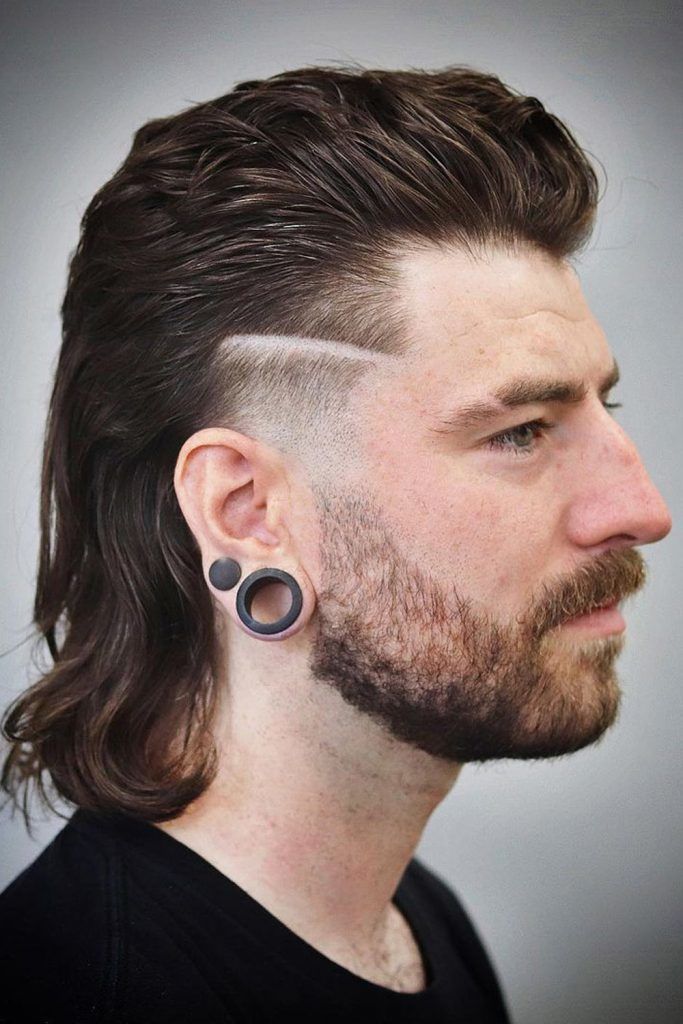 by @instagram_joshconnollybarber
Mullets are eye-catching and funky on their own. Though, you can easily take your hair to the next level of boldness by complementing it with a straight shaved in line on the side.
Blonde Curly Men's Mullet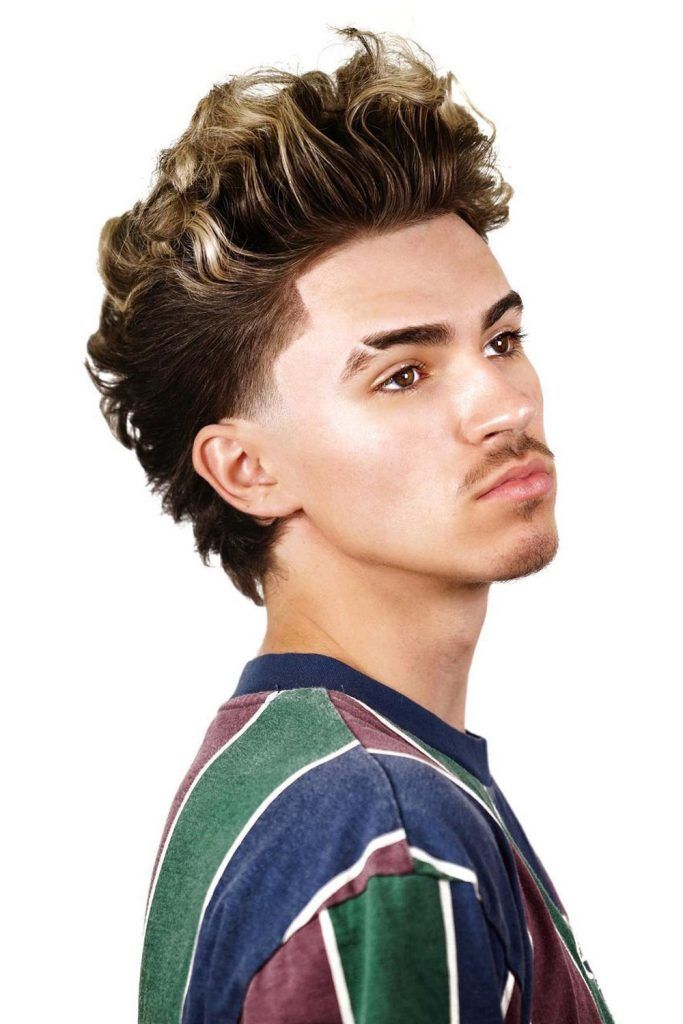 by @instagram_z_ramsey
Another great thing about a mullet is that it works for any hair texture. Moreover, a curly mullet gains more definition and prominence than its straight counterpart, especially when you have blonde locks.
Medium Mullet for Men w/Drop Fade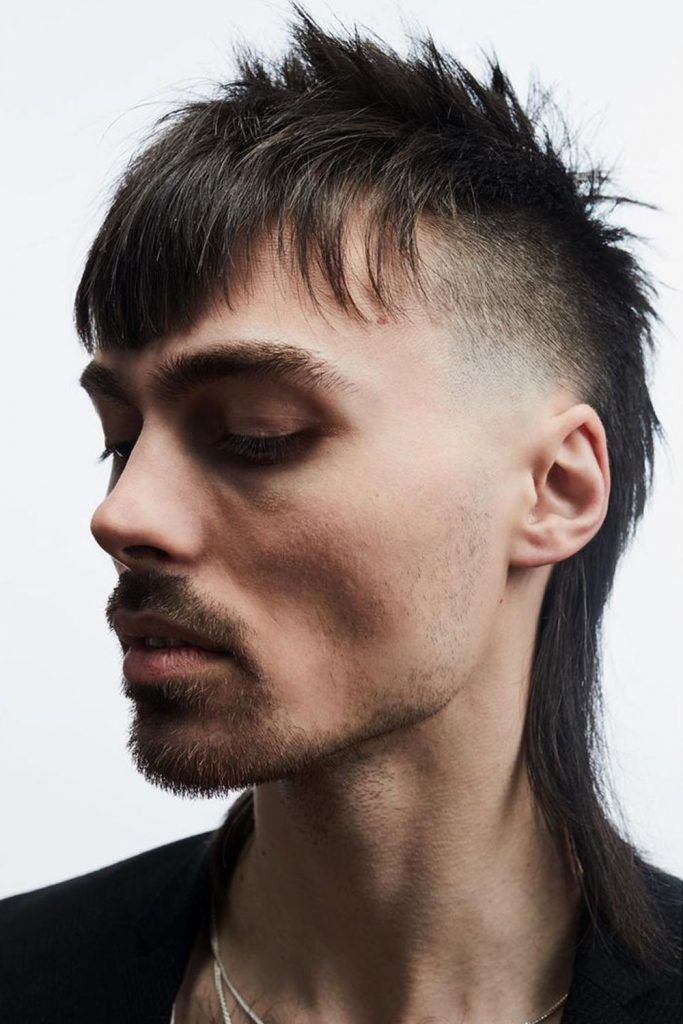 by @instagram_edouardclipperhand
A mullet fade is a trendy haircut that you should definitely give a try. If you are leaning toward something more low key and reserved, then go for a drop fade cut.
Short Men's Mullet and Beard – Strong Combo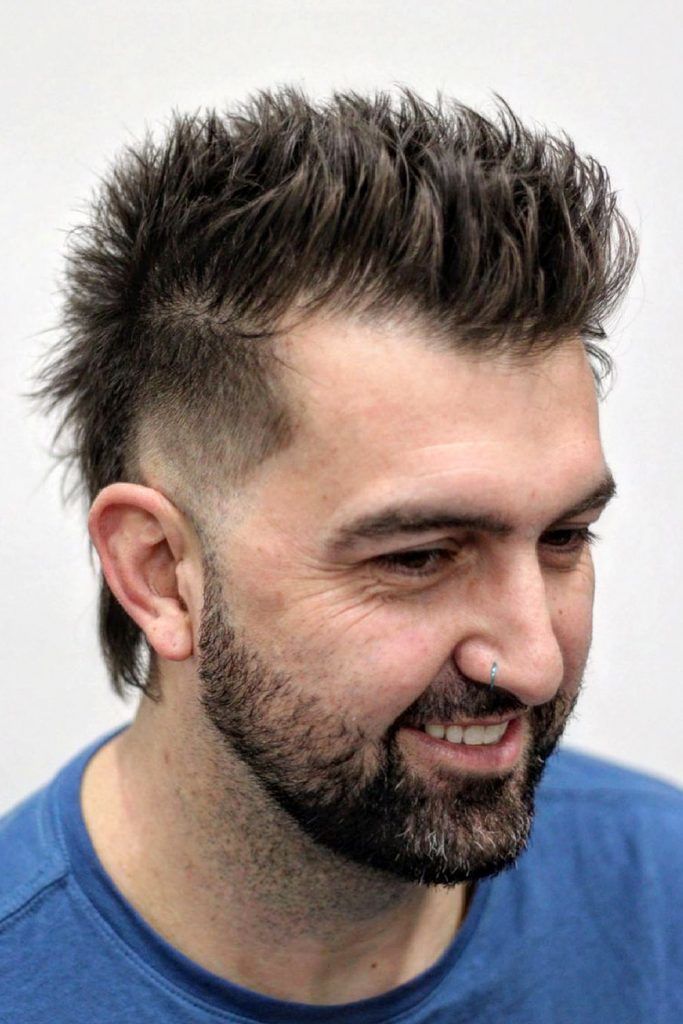 by @instagram_shrunknheads
As a short mullet takes off more hair from your head, you are welcome to add it to your face. A short mullet cut paired with a coarse beard makes up a strong and impactful hair combo. See for yourself in multiple short mullet haircut photos.
Long Messy Men Mullet Haircut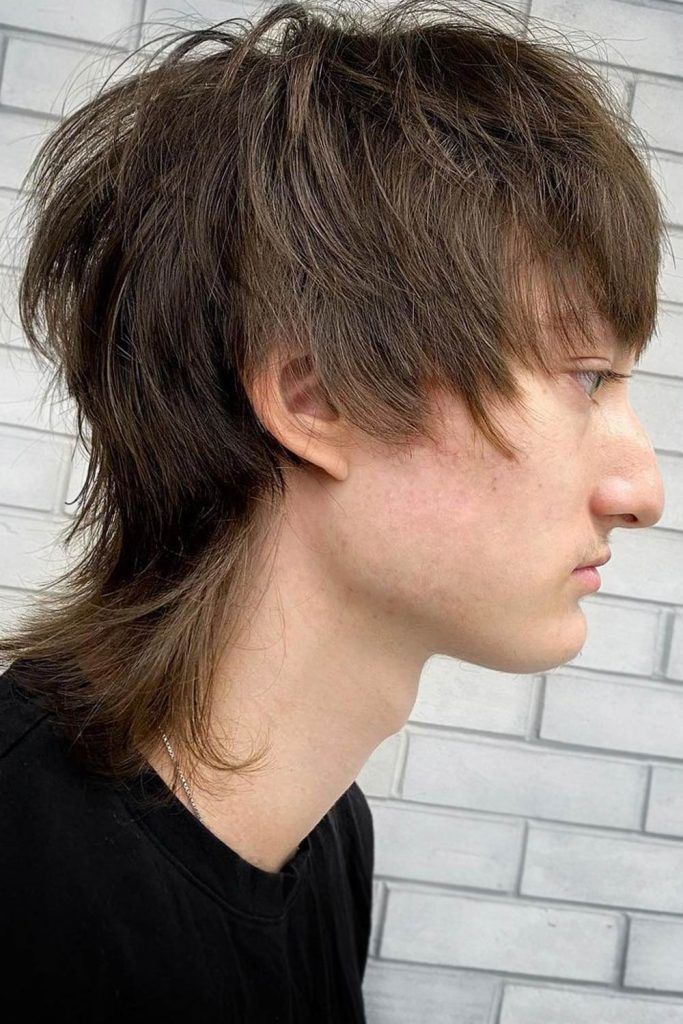 by @instagram_edouardclipperhand
Although we are used to seeing a long mullet quite neat and tidy, when styled messy, it instantly gains an effortless and carefree feel. Should you be striving for such an effect, you are welcome to go for this hair look.
Curly Mullet With Fade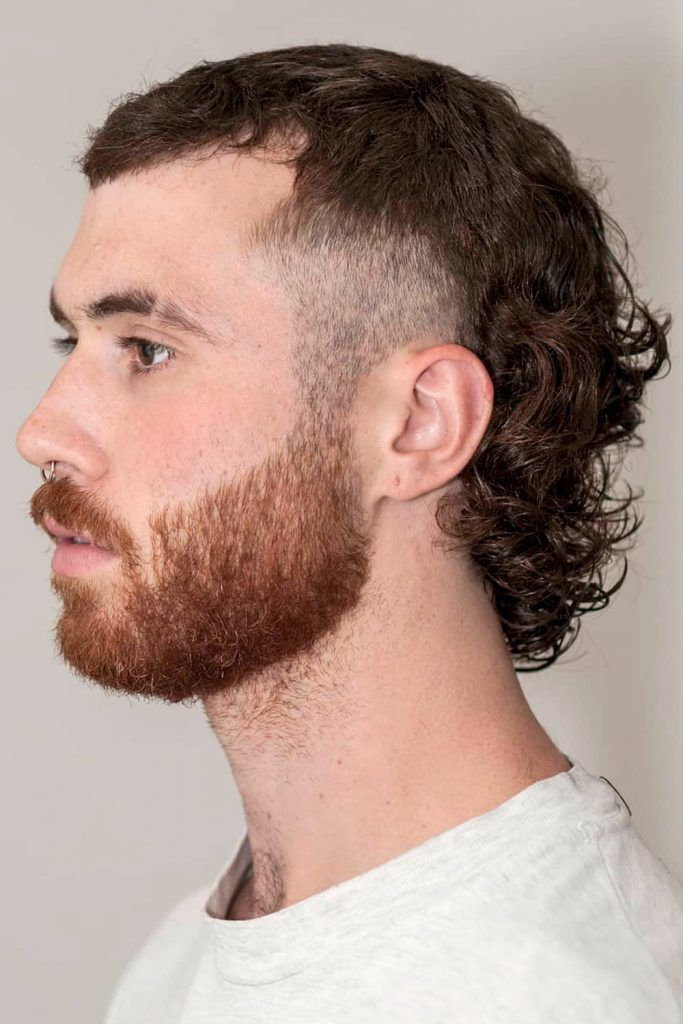 by @instagram_urednistvo.pricesk.robert
A fade is a surefire way out for those who struggle to tame their unruly curly tresses. Yet, to keep your intricate hair texture on display, go with a faded mullet.
Shaved Sides Mullet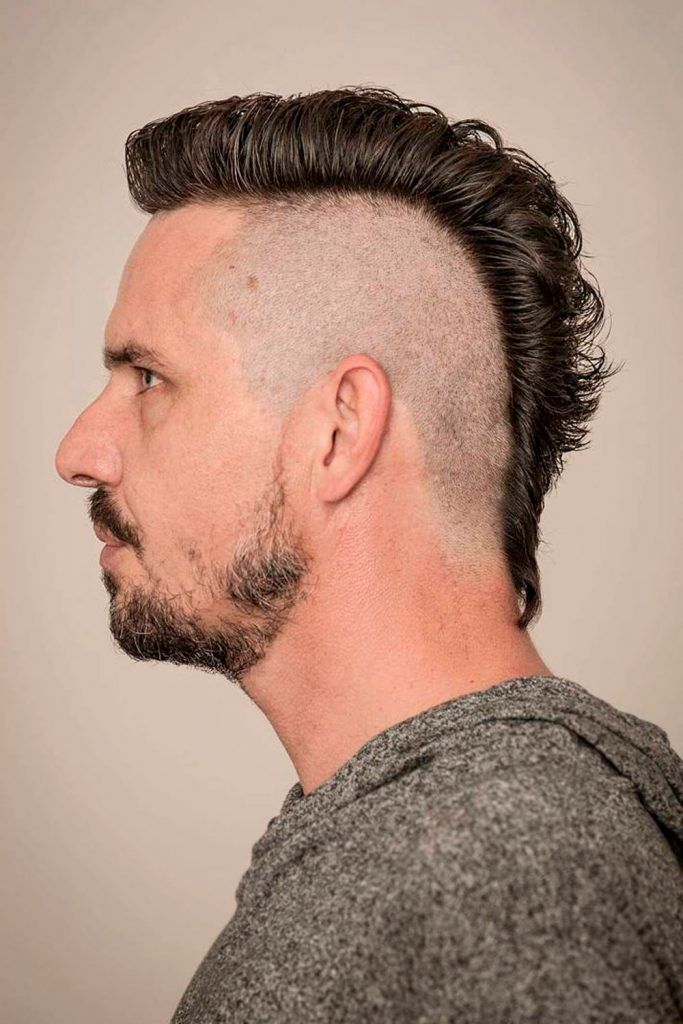 by @instagram_urednistvo.pricesk.robert
To put an ultimate emphasis on your muller haircut, get the sides shaved down to the head while leaving the top and back relatively long. This haircut is sometimes also referred to as a mullet Mohawk.
Spiky Asian Mullet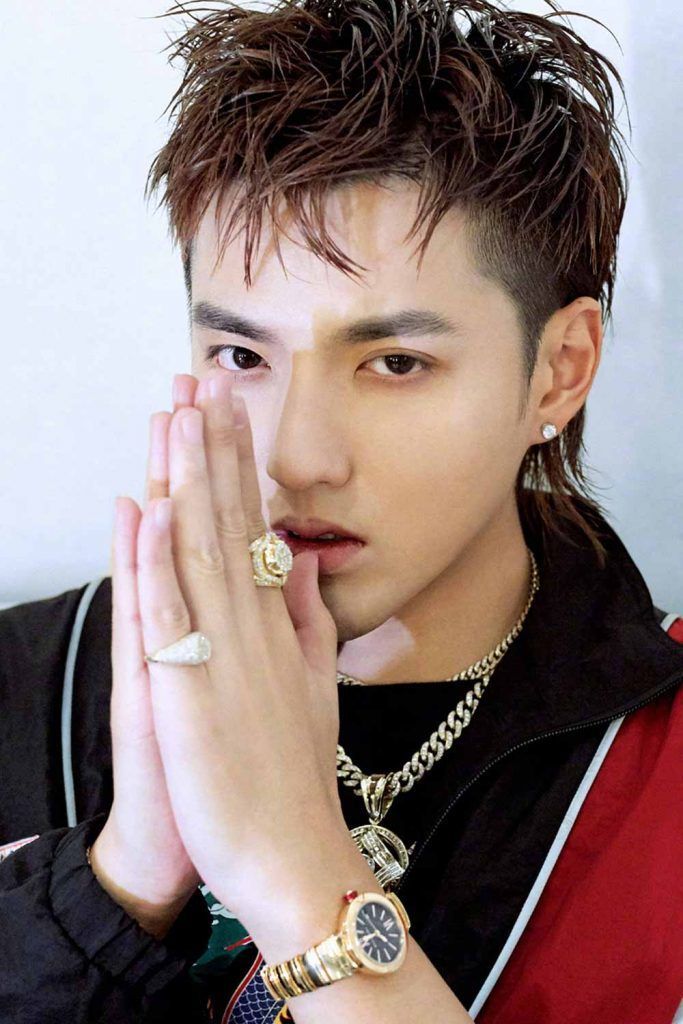 Credit photo: supermodel/Shutterstock
K-Pop idols are one of those trendsetters who you should blame for the comeback of a mullet. It is so popular among them that they even set off distinct mullet styles. An Asian men hairstyle with mullet is often styled spiked up to accentuate the hair texture.
Cropped Top Mullet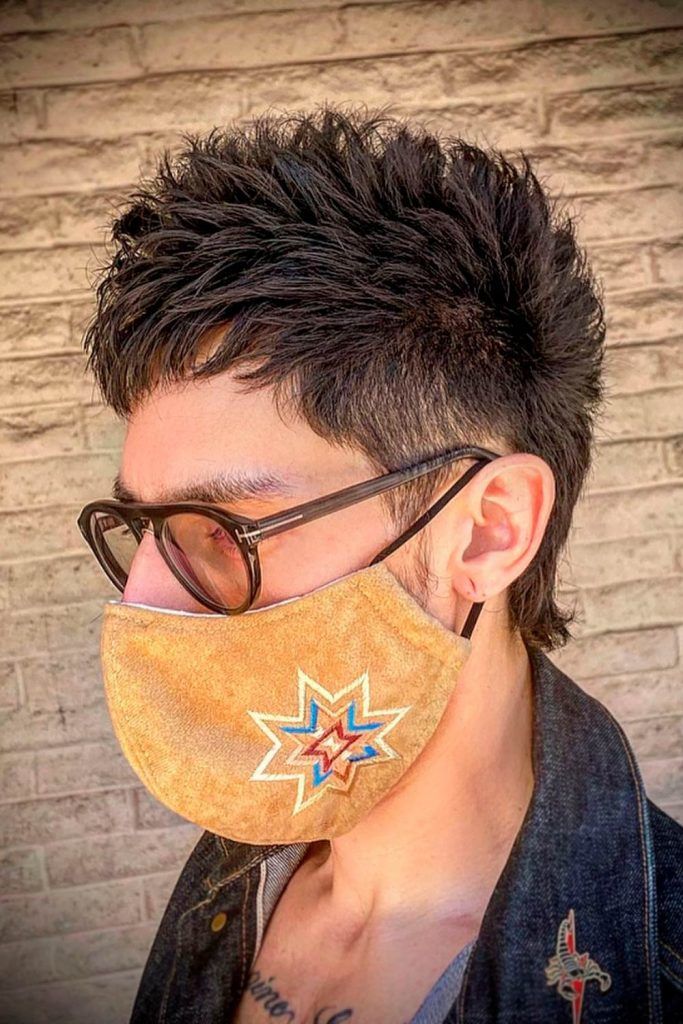 by @instagram_shrunknheads
If you are not a fan of long hair in the back, then you can try out a reverse mullet haircut, which implies leaving the front noticeably longer. To achieve it, you need to get the top cropped, thus making it the focal point of the look.
Bright Styled Mullet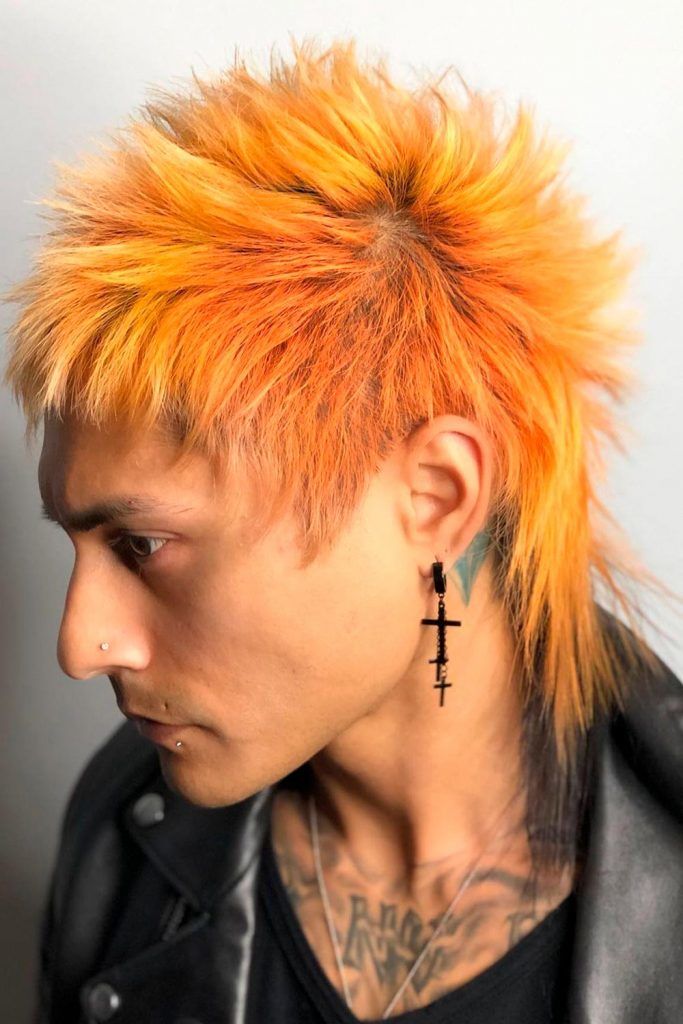 by @instagram_shrunknheads
When you think that a mullet haircut cannot be any bolder, a brightly dyed mullet comes in. The color depends on your personal preferences and the level of your fashion bravery.
Mullet Mohawk Hairstyle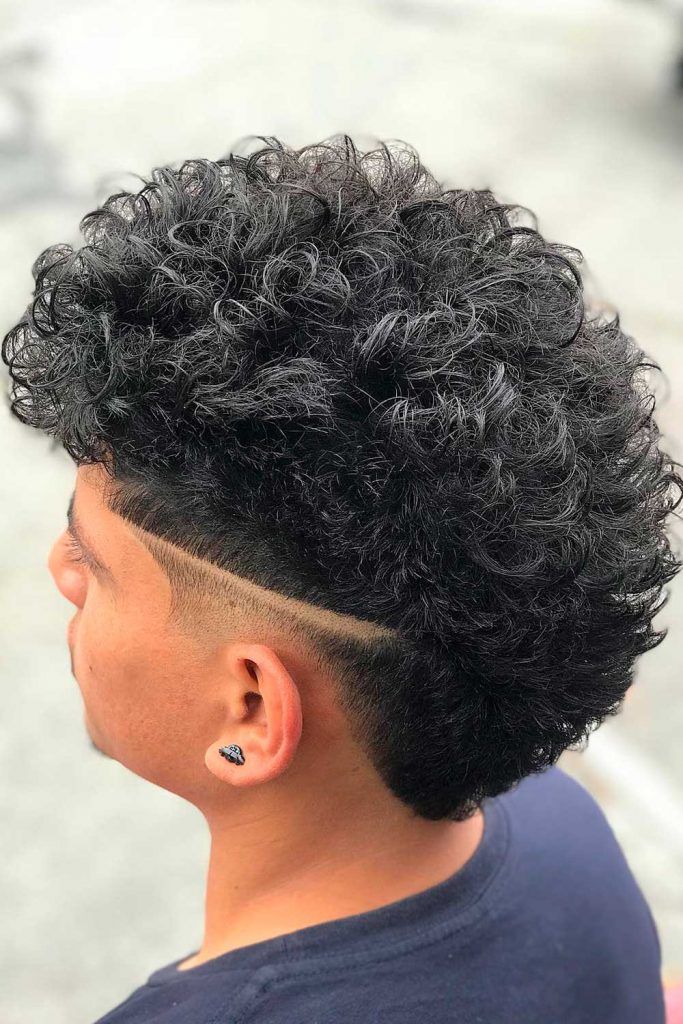 by @instagram_shrunknheads
A mohawk mullet is like punk rock in the music industry. You can hate it or love it, but it will not leave you indifferent. So, if you feel like getting one, no one can stop you.
White Blonde Style With Mullet Hairstyle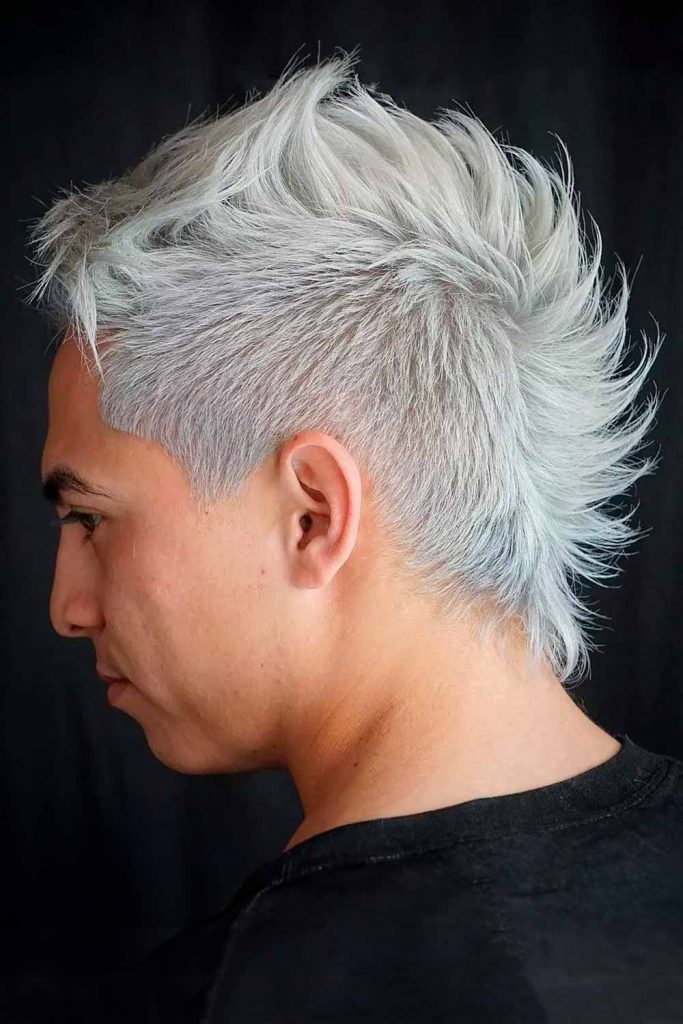 by @instagram_shrunknheads
Fashion-forward guys who are not afraid to be in the spotlight should take a closer look at the white blonde mullet hairstyle. Though to achieve the look you need to bleach your locks, it will fully pay you off with tons of admiring gazes you are going to collect.
Short Haircut With Fringed Neckline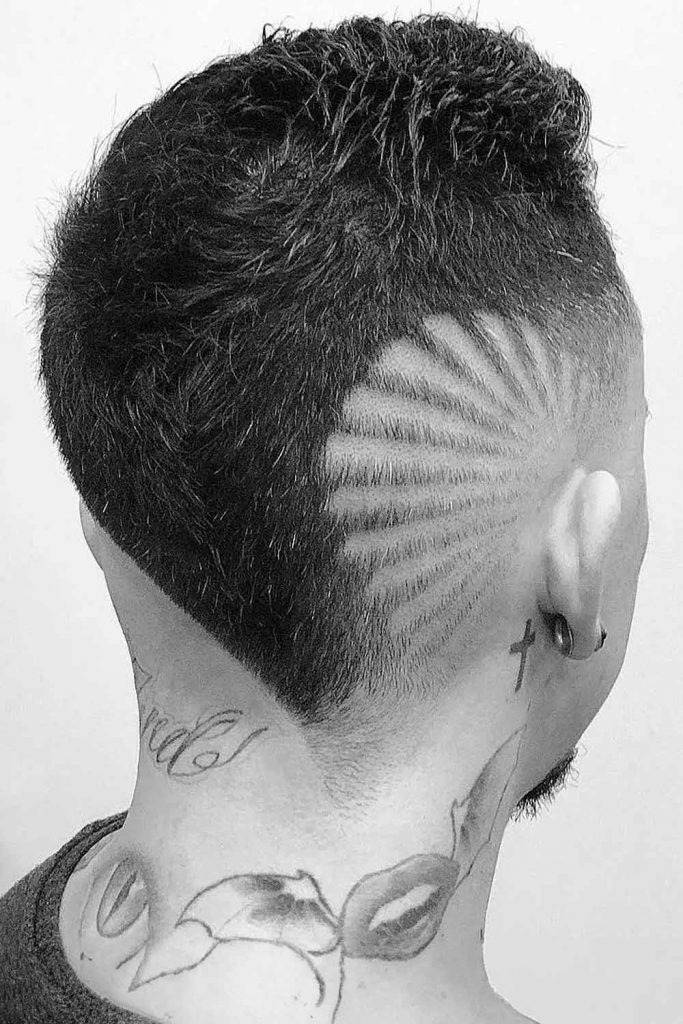 by @instagram_shrunknheads
When you feel like a classic way of how to cut a mullet is not enough for you, why not adorn it with an elaborate hair design? Check out how awesome this fringed neckline looks.
With a modern mullet haircut, you are sure to bring your hair to the center stage. So, make sure to pick out the one that reflects your inner self at its best. Hopefully, you have found a dose of inspiration in our guide.
FAQs
Why Is A Mullet Haircut Called A Mullet?
Ever wondered why a mullet is called like that? There are many versions of its origin. The most common one is attributed to the band Beastie Boys, which back in 1994 released the song 'Mullet Head'. In the video clip to the song, all the members of the band rocked a hair look that resembled a modern mullet hairstyle.
How Long Should My Hair Be For A Mullet?
To pull off a mullet hairstyle, you can basically go with any length you like. Just make sure your hair in the back is long enough to contrast with the hair on top. Though, for a bold and edgy mullet man should grow his hair around 2 to 6 in. long. As a rule of thumb, the difference between the hair on top and in the back should be around 4 in.
What Is A Skullet?
Now that you know what is a mullet haircut, what about a skullet? This term derives from the corruption of two words – a skull and a mullet. This is a men's haircut that features a long back and a completely shaved head so that the skull is exposed. That is why it is sometimes called a bald mullet.
REFERENCES:
Was this article helpful?