Despite being just another derivative variation of the shadow fade, the drop fade has turned out to be all the rage in the men's fashion. And the reason for that is pretty simple: such fade haircuts work for all hair textures and can adapt to any image. While providing a well-defined tailored look, the fade keeps a wearer in the spotlight with its distinctive length graduation.
It's no wonder you may come across lots of guys wearing their pompadours or undercuts with a drop as a finish. All in all, the look is regular maintenance and easy to achieve, and here we will tell you how to make it work for you. Get to know the basics and check the latest hair ideas that men are so crazy about!
What Is A Drop Fade?
A drop fade haircut is a lot like the regular fade. The main feature which makes it different than any other faded variations is the drastic hair gradient that lowers at the back of the head, hitting the front hairline. In other words, besides giving an outlined finish, this type of fade involves noticeable and thus more attractive hair transition.
What makes the fade so unique is that it can be a perfect match to anything from classic undercuts to quiffs, pompadours, mohawks, and comb-overs. That means, when getting a drop, a man gets himself a lot of room for customizing his hairstyle. Furthermore, the fade itself can be diversified with various shaved designs. So what is a drop fade? It's a canvas to one of a kind look.
Source: andrewdoeshair via Instagram
How To Get It
If you simply ask for a drop fade, this will tell nothing to your barber. Indeed, there are a few things you should consider in order to achieve the result you're expecting.
Be specific
Tell your barber how intense the fade should be. The thickness may range from 0 to 0,5 and 1, which defines how close the cut will be.
Upkeep
You should decide how much time and, most importantly, the money you are ready to spend on your cut. If you opt for a tight haircut with extremely sharp edges, you will need to see your barber as soon as the sides grow out. Those who'd like to have more freedom can go for softer variations of the cut.
Find the right product
Since you're the one who will be dealing with the cut the next day after your hair appointment, you should find the perfect hair product. Based on the looks you want to rock, choose a pomade, wax or clay to get the most out of the fade.
Source: silvapeluquero via Instagram
Classy Drop Fade Ideas For The Next Hair Appointment
Now that you know how to get the fade, it's time to see how different it can be today.
Spiky Top + Drop Fade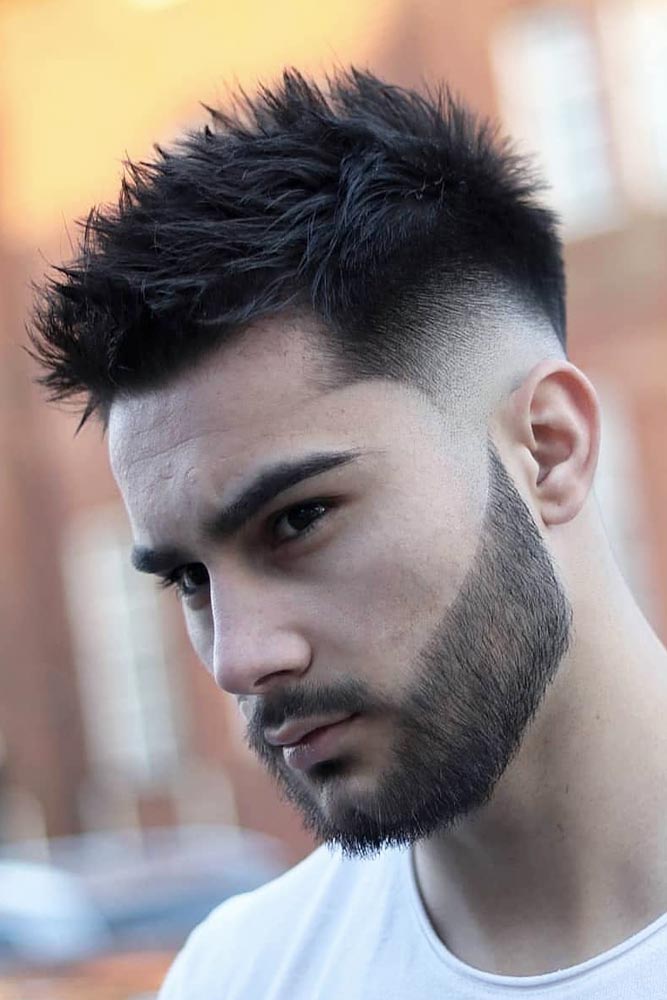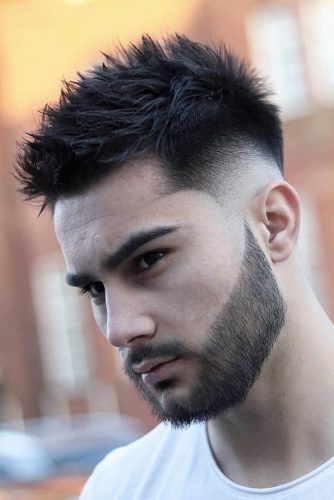 With a clean, accentuating bald drop fade, you can not only make your facial hair appear sharper but also keep a spiky hairstyle defined.
Source: spukthebarber via Instagram
Drop Fade Pomp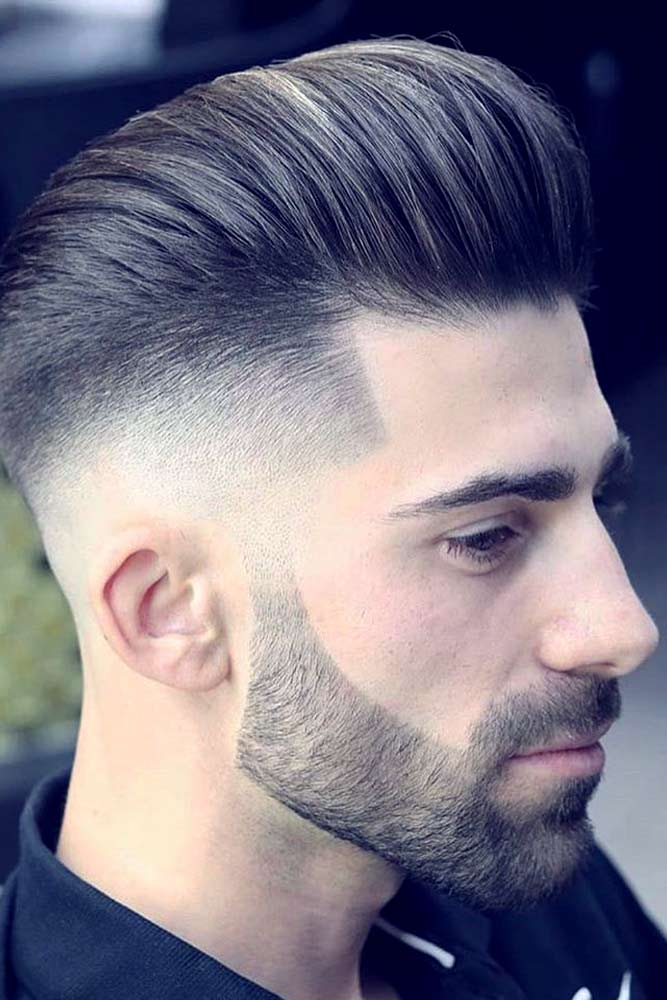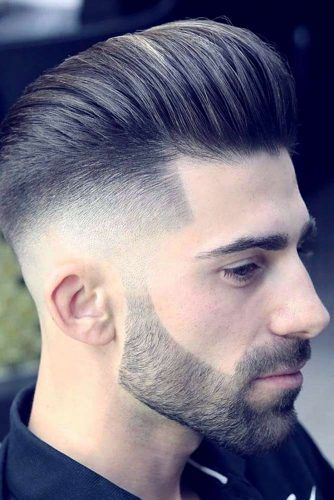 When it comes to well-groomed, sophisticated styles like a pompadour, a medium drop fade is a nice way to put a smooth but notable finish.
Source: spukthebarber via Instagram
Quiff + Drop Fade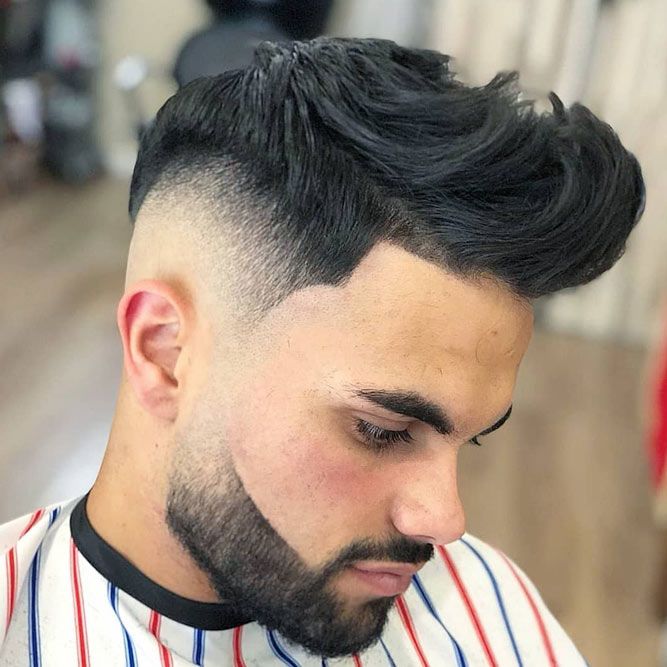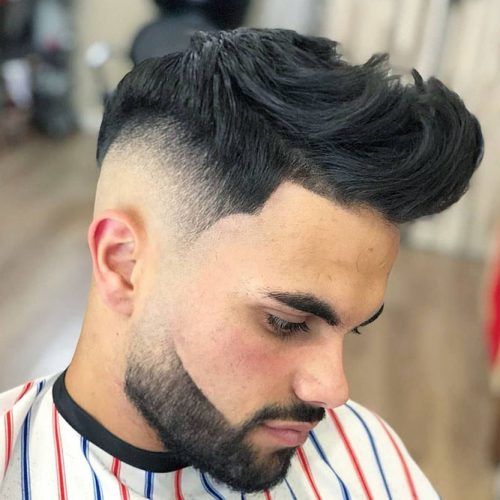 For a dramatic take at the manly Quiff, spice it up with a high drop fade that blends into your beard with sharp precision.
Source: tote_barber via Instagram
Faux Hawk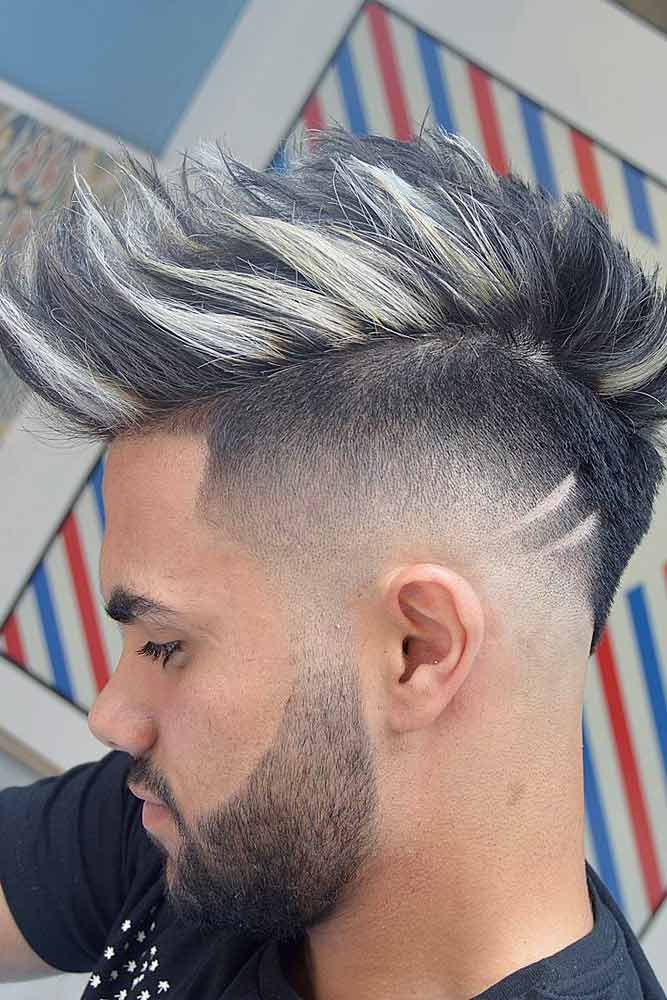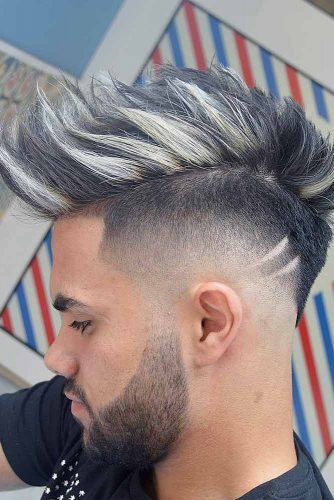 Instead of shaving the sides closely and entering the world of commitment, you can try a muted but not less amazing version of a drop fade mohawk. First of all, it's a faux hawk. Second, the way it's customized with a fade is simply virile.
Source: tote_barber via Instagram
Faded Buzz Cut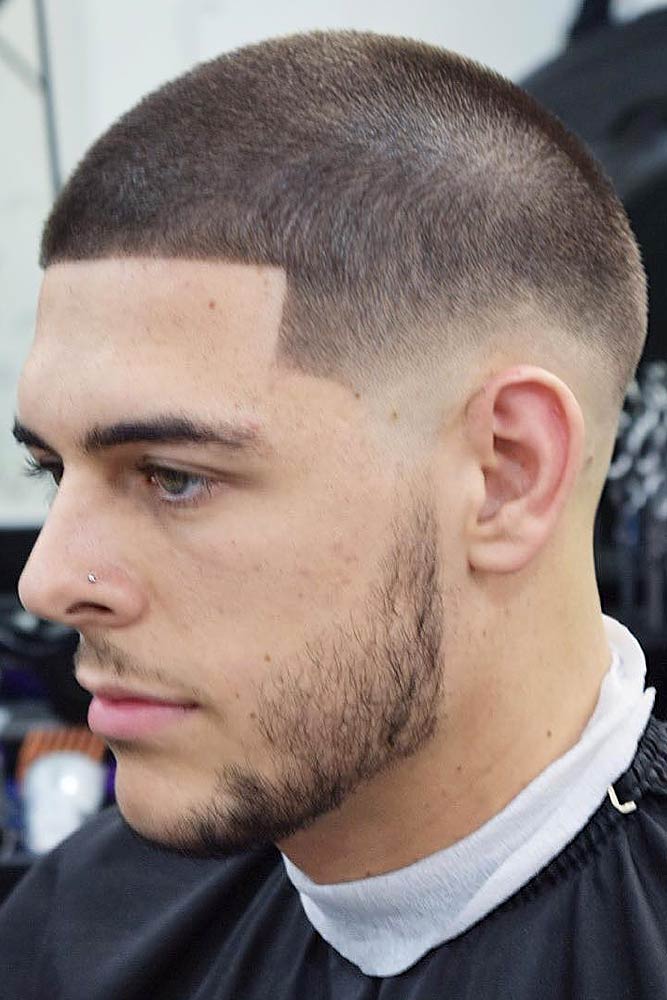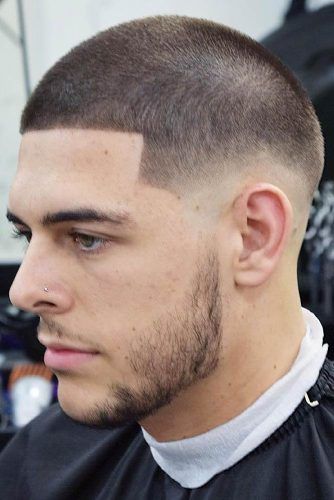 By the way, a low drop fade can modernize and diversify even a simple haircut like the buzz.
Source: f4fade via Instagram
Afro Curls + Drop Fade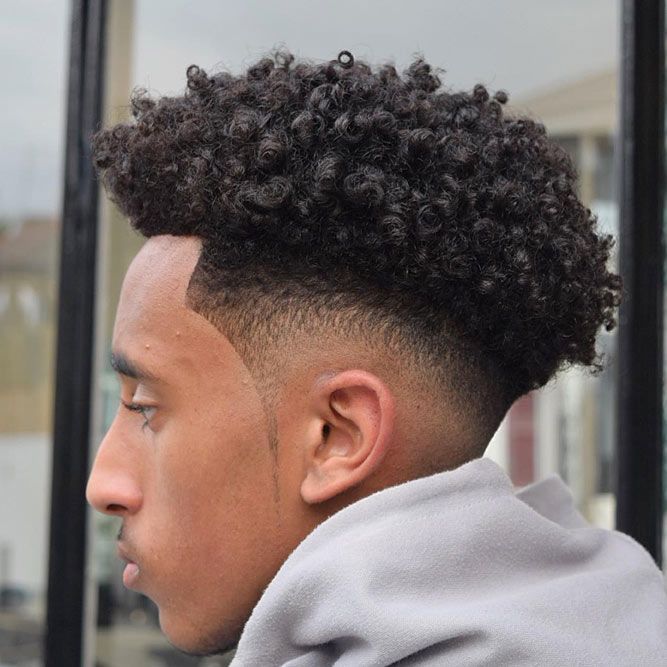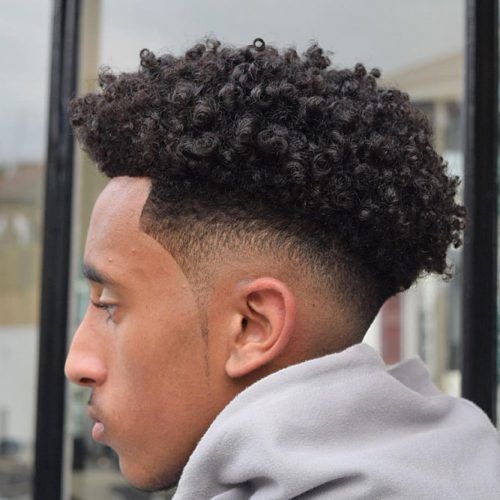 For men with natural hair, such drop fade afro looks are nothing but salvation from thick hair routine. Needless to say, this tight-and-massive drop fade haircut with nappy top looks as fantastic as its counterpart, a high top fade haircut.
Source: f4fade via Instagram
Faded Undercut Into Ponytail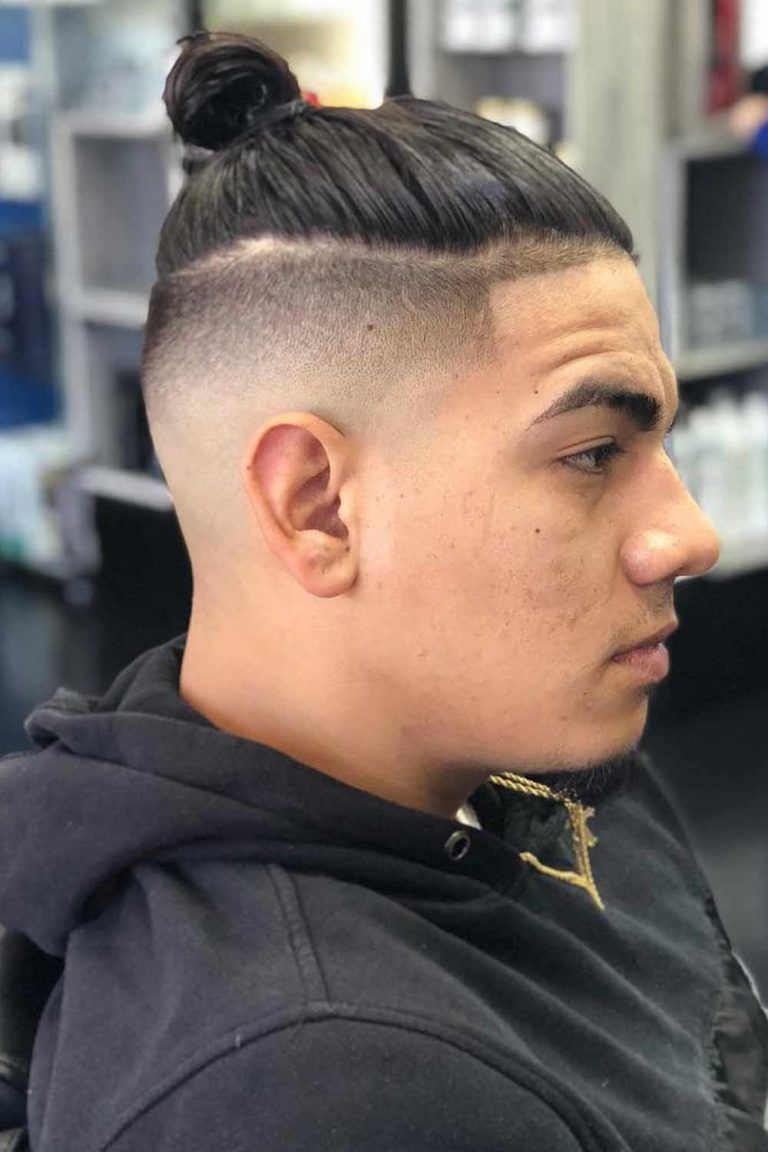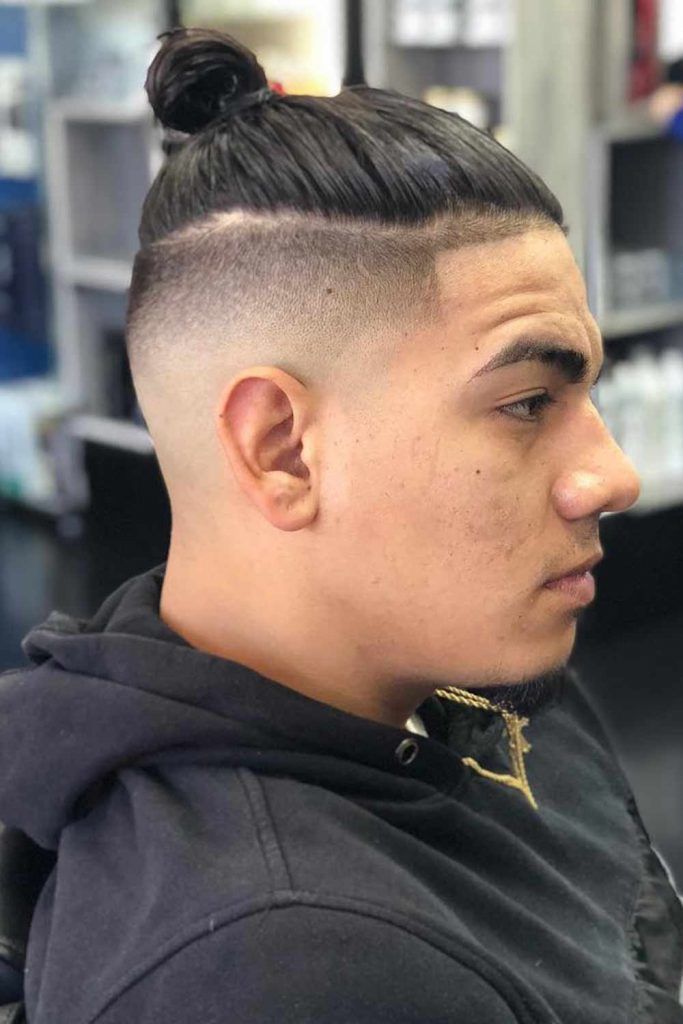 Whether you wear a drop fade undercut in a classic way or you let it grow to play with a man bun and ponytail, the well-balanced silhouette on the sides will keep it on point.
Source: andyfadepro via Instagram
Drop Fade With Razored Line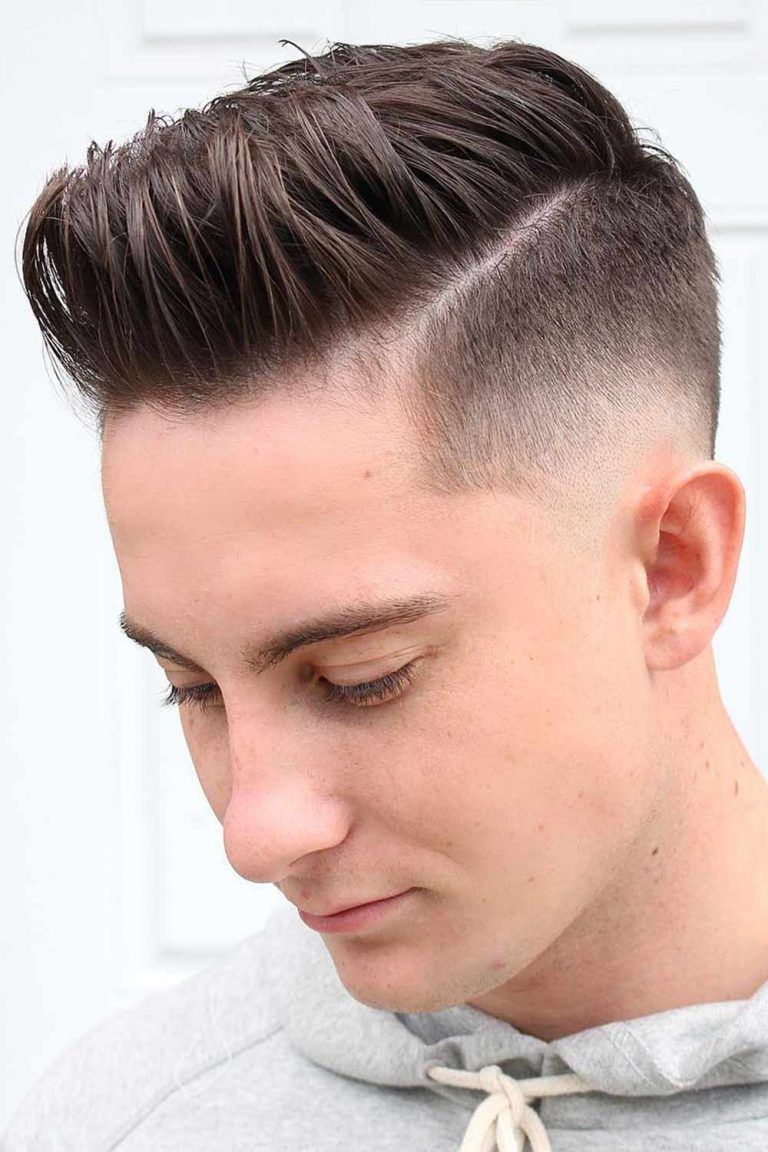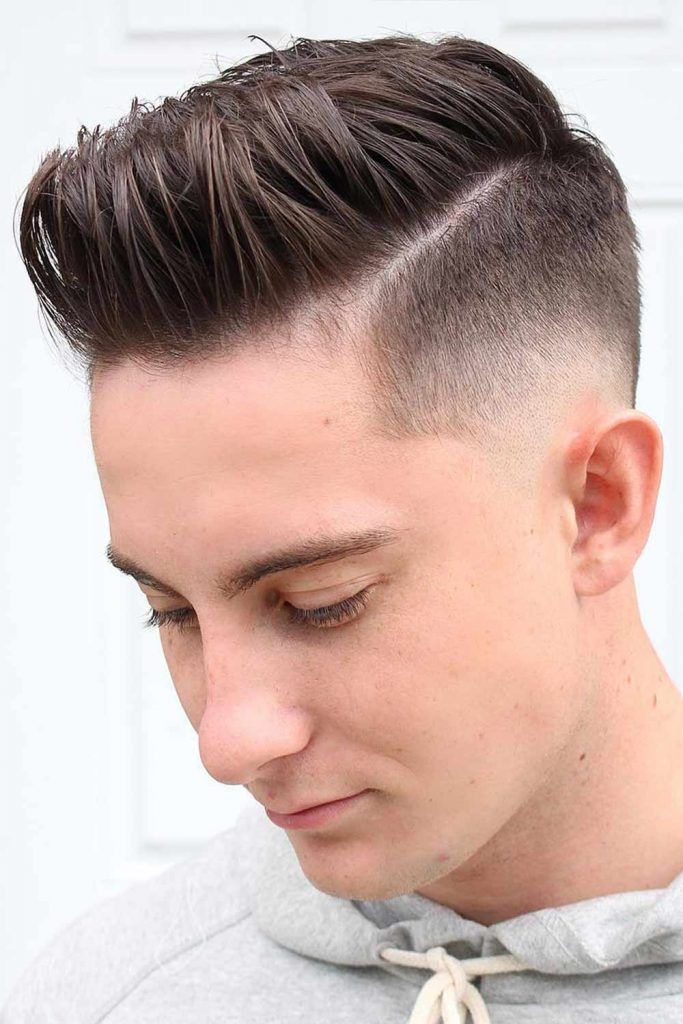 Both high and mid drop fade look extremely edgy with razored hair designs that separate the bouncy top from the clean sides.
Source: alexthegreatvivar via Instagram
Slicked Back & Faded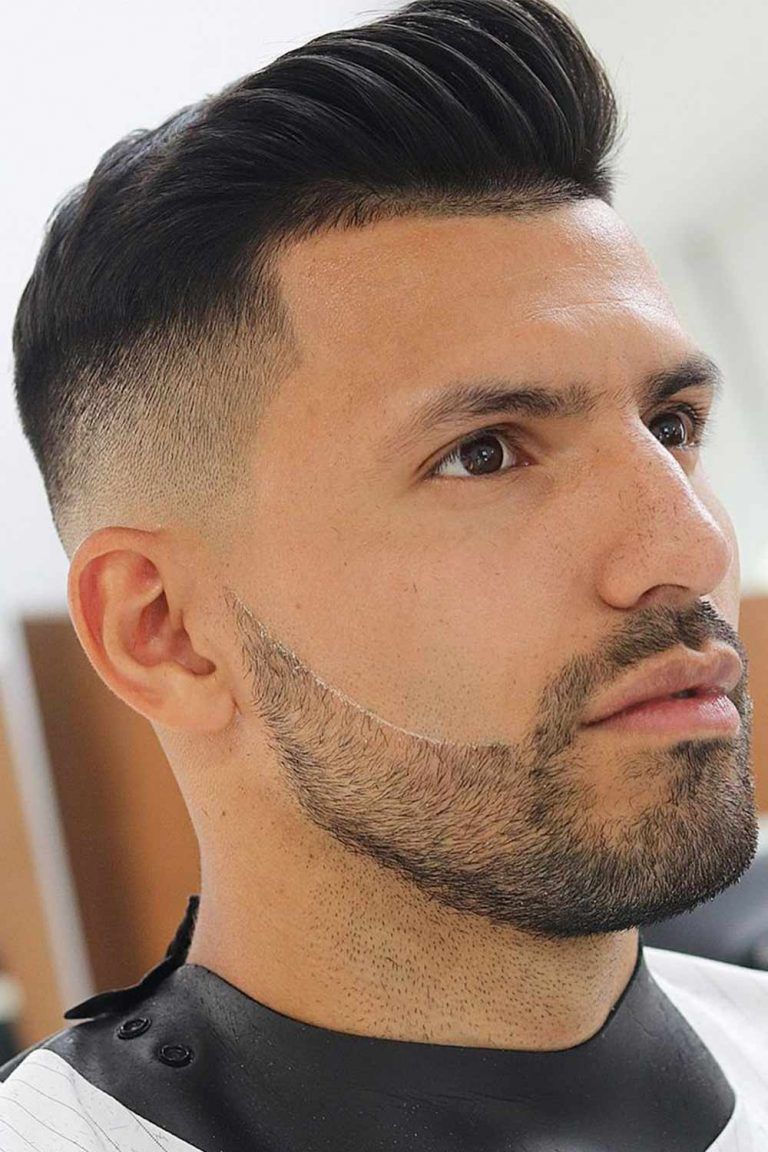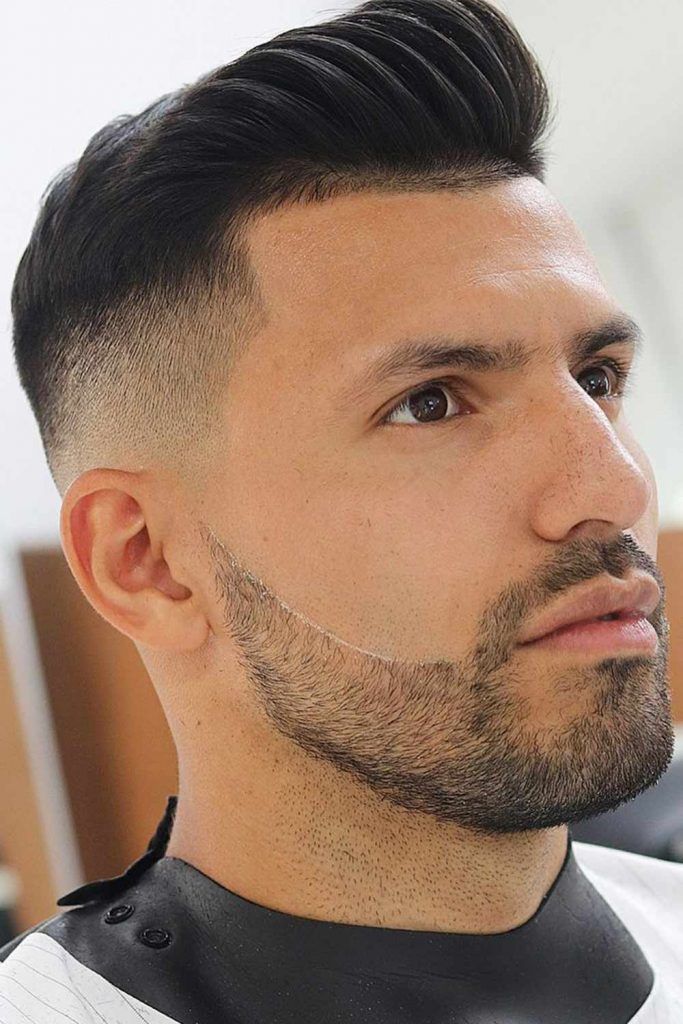 Slicked back hairstyles are meant to express not only a man's elegance but also his exceptional sense of style. And some faded precision won't hurt as well!
Source: alan_beak via Instagram
Curly Top + Skin Fade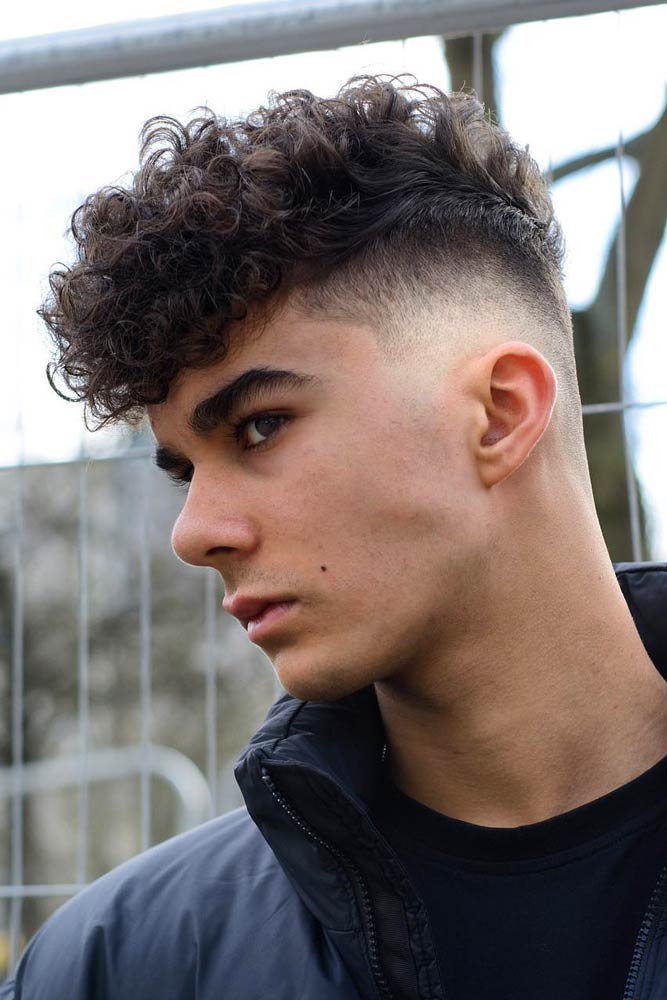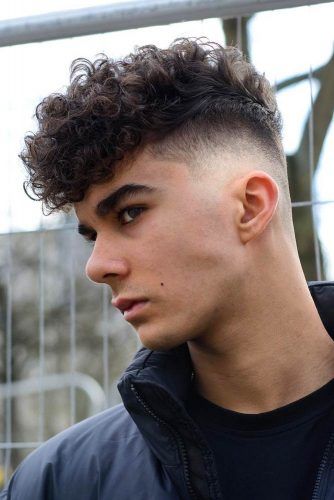 Although curls may be cruel and unmanageable, you can manage to look fresh and fly by pairing a drop fade with waves.
Source: deanmarshallbraid via Instagram
Side Part + Drop Fade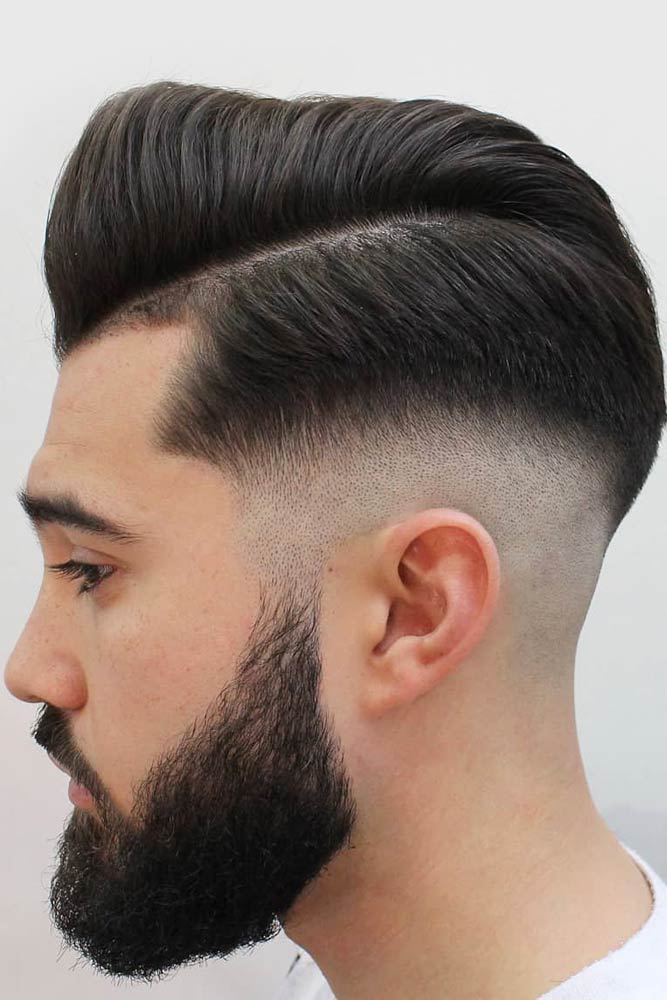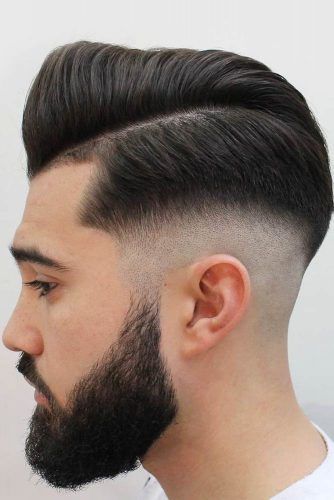 This drop fade comb over takes the classic trend to the next level. Yep, a fade is enough for a great visual impact.
Source: silvapeluquero via Instagram
Hard Part + Drop Fade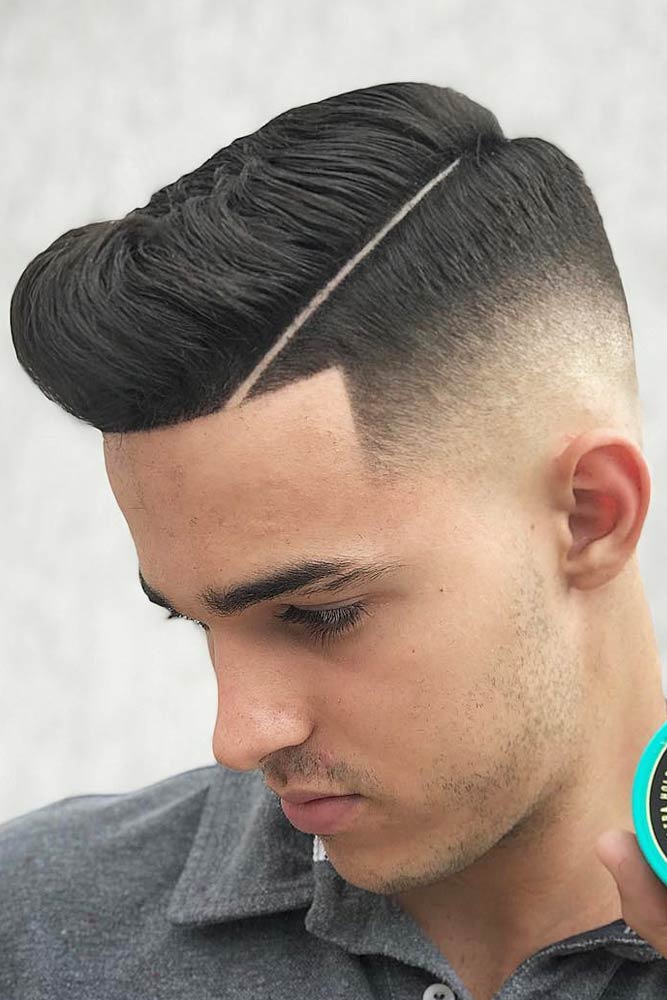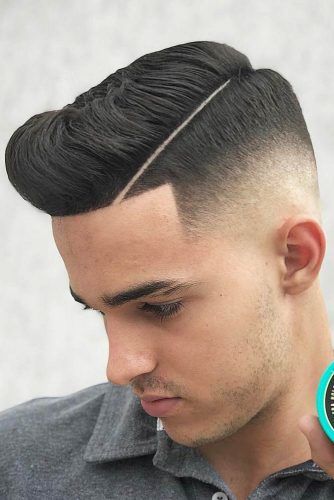 Those who are into perfectly outlined razored part can complement the look with a drop top fade and thus make it extremely distinctive.
Source: josielschaper via Instagram
Wavy Top + Drop Fade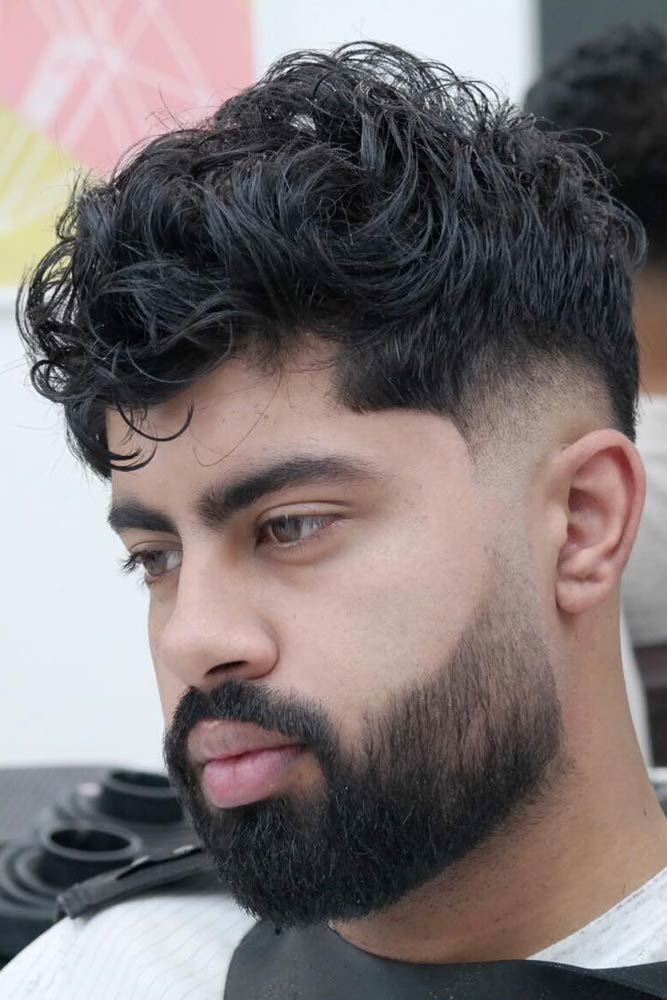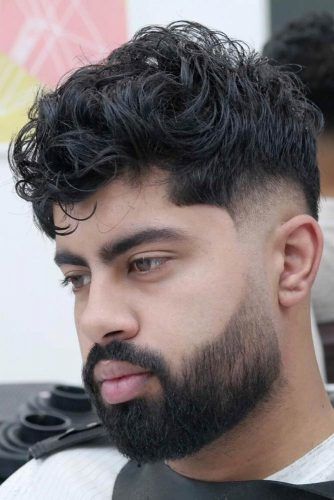 A drop fade doesn't care how unruly your thick hair is; it simply makes it behave, turning your look into a masterpiece.
Source: glenn_blackburn via Instagram
Drop Fade + Hair Design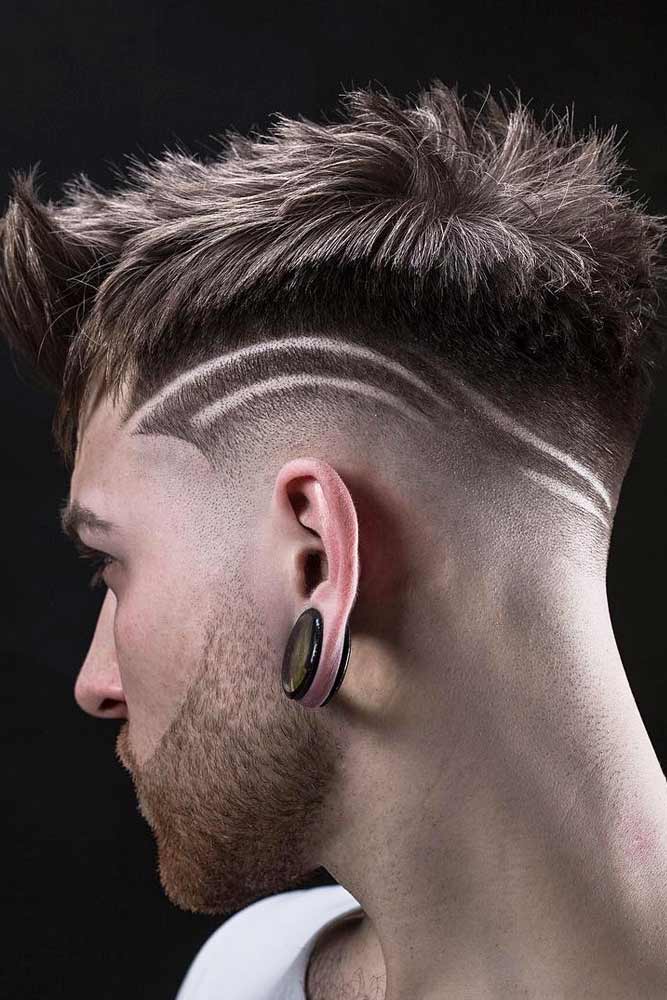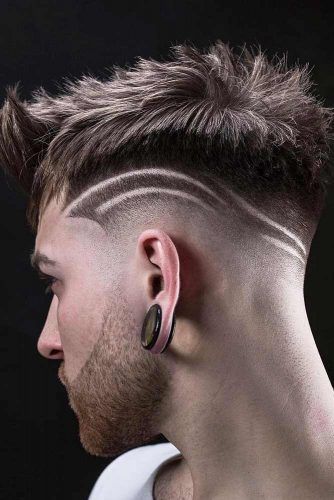 The good news is, this type of fade knows no limits in terms of experiments. Whatever hair designs and patterns you come up with, the drop will be a good base for them.
Source: kvenzo.barber.cuts via Instagram
Crew Cut Haircut + Drop Fade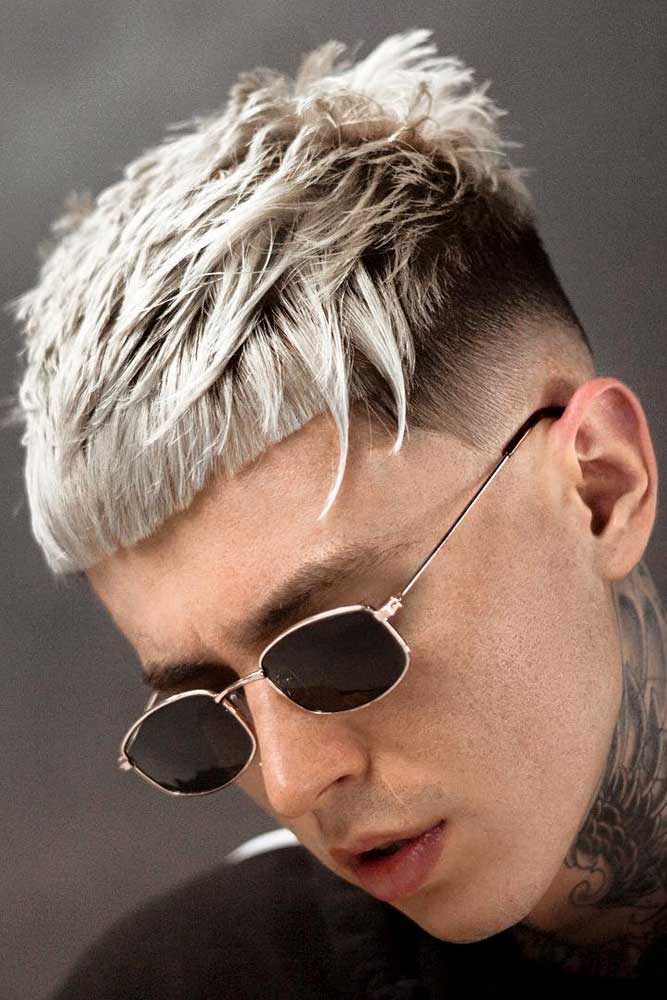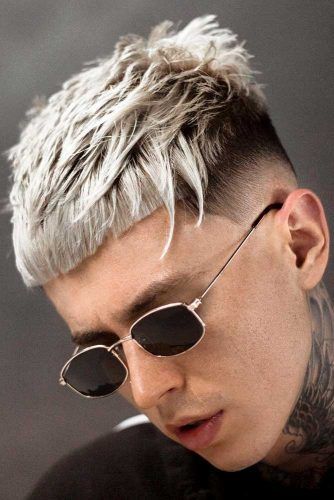 Having become a new modern classic, crew cut haircut goes ravishingly with faded sides. Of course, a drop is no exception.
Source: kvenzo.barber.cuts via Instagram
With the versatility of the drop fade haircut, there's no way a man won't find a perfect option for his image. Moreover, this haircut gives a lot of room for experiments, allowing a wearer to individualize it in any way he wants. You've just become familiar with the basics on getting the fade and have seen the latest examples of pulling it off. Do you feel the need for changes yet?
FAQ: Drop Fade
Is a drop fade a high fade?
The line of the fade goes down below the ear in an arc that follows the neck and hairline in both hairstyles, making them drop fades. A line that runs straight back from the corner of the brow is frequently followed by the high fade.
What is a low drop fade haircut?
A common version of the classic fade is the drop fade hairstyle. This sort of fade lowers low and behind the ear, giving a curved taper fade, as the name implies.The arc-form of this drop fade, having the shape of a man's head, creates a more natural effect.
Is a drop fade a mohawk?
The burst fade differs from the drop fade in that the hair around the neck is left longer rather than going around the head. As a result, a mixture of fade and a mohawk allows you to create a bold look that stretches from the brow to the nape of your neck.