The on-trend skin fade haircuts have many names, variations, and approaches. Some barbers may call it bald fade or zero fade to make it clear to a customer who is about to spice up his haircut in a fresh and trendy way.
As one of the most requested types of taper fade, the manful cut usually comes as finishing touch to popular modern men's haircuts such as pompadour, quiff, undercut, mohawk, and crew cut that feature visible length contrasts with short sides and longer hair on top.
For all men who want to make their looks more distinctive and masculine, we've prepared the most iconic zero fade ideas that perfectly fit in the today's men's fashion. See how to get the cut, get to know its variations, and get inspired for your next barbershop appointment.
What Is It Skin Fade Haircut?
Source: tombaxter_hair via Instagram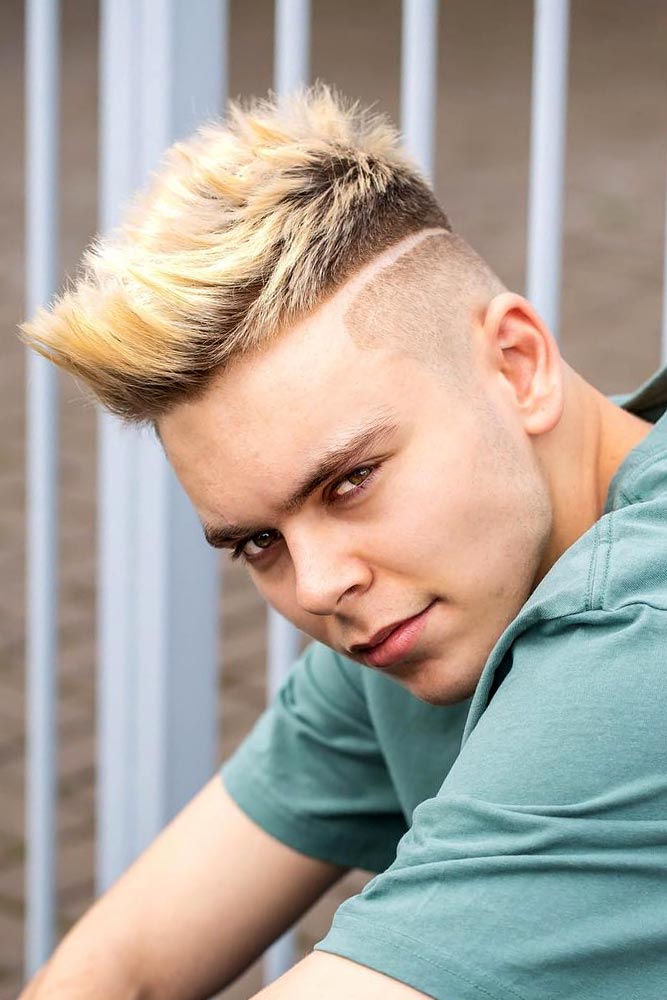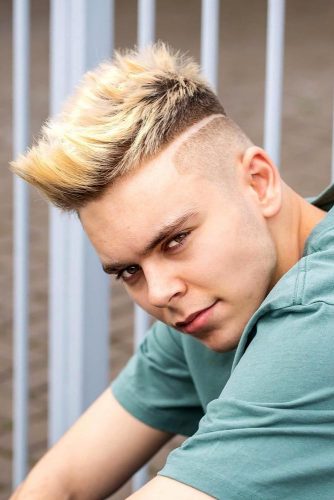 A skin fade haircut is an attention-grabbing and outstanding taper fade variation that features cleanly short, almost bald sides, and super distinctive full head of hair on top. Unlike most fade haircuts, the cut gives a very contemporary look to a wearer, while being pretty easy to achieve. When your barber creates a zero fade, he cuts the hair shorter as he gradually goes towards the neck. This cut, whether it's a high, medium or low fade, is unique because it involves decreasing lengths all over the cut, which differs from other trendy cuts.
How To Get A Skin Fade Haircut?
Source: mattjbarbers via Instagram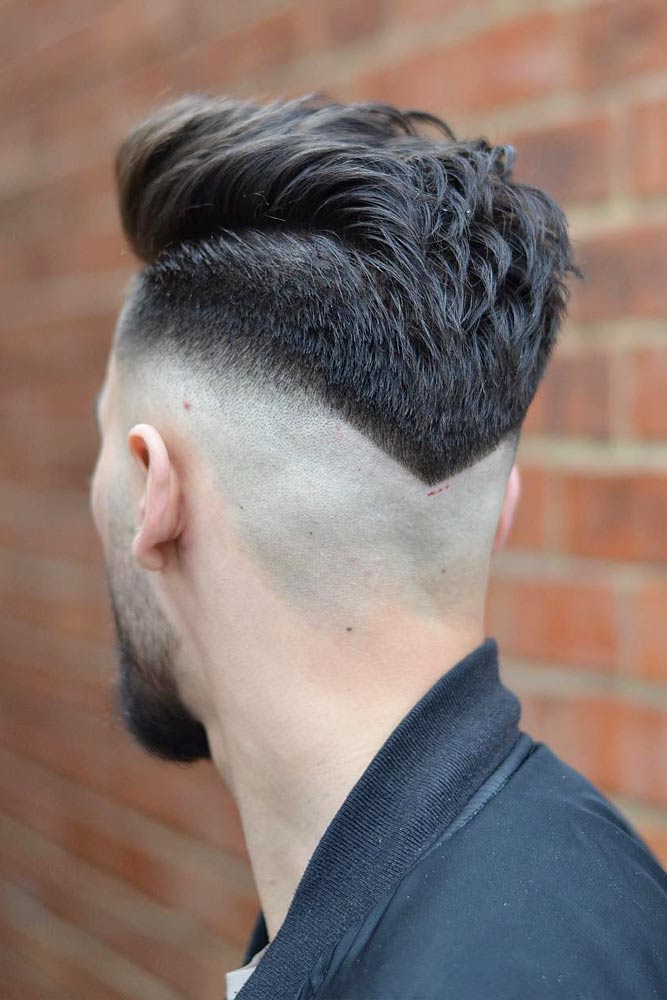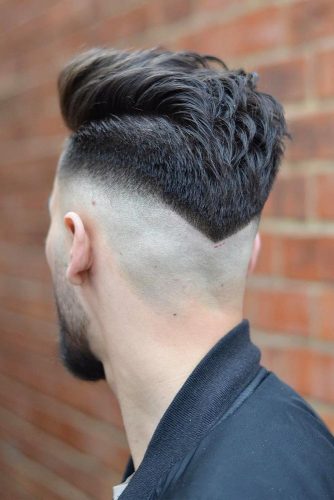 The bald fade isn't something that requires thorough styling, but it needs always to be properly done, as the presentable look lies in the right length graduation and transition. So it's crucial to be in the hands of a skilled barber who knows how to fade hair in this particular way.
Keep in mind that when getting the fade, you should always communicate with your barber, regulating the appearance of the hair on top. Make sure that you are familiar with skin fade variations to get exactly what you need.
As for the faded portion, you need to specify the point where you want it to start, telling your barber that you want your hair to fade into your skin.
The fade is created with short clipper setting, so it usually comes extra short and clean. These settings are also up to you, which means that the whole cut is meant to suit a man's individual preferences and needs. For example, the sides of the mohawk fade above are achieved with the lowest settings that put the top in a spotlight.
Popular Types Of Skin Fade Haircuts
Source: nickthebarber via Instagram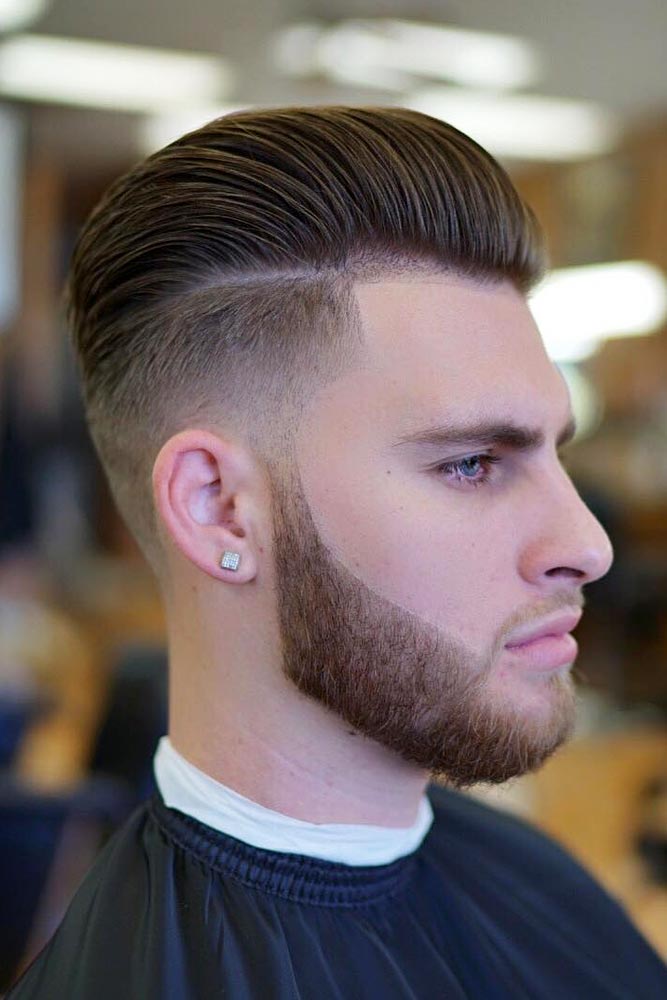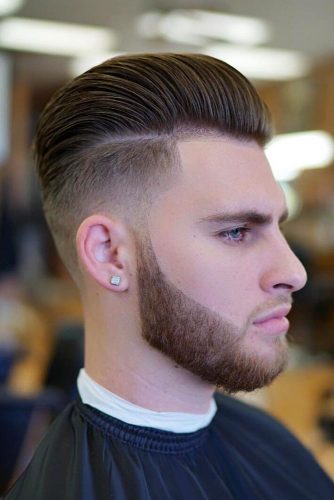 Since everything in your skin fade cut should be designed based on your own requirements, your task is to check out all the fade haircut styles to get the image of your perfect cut. Mid skin pompadour, undercut with high fade, or low skin fade for crew cut: find out what is up to your taste.
Low Skin Fade Haircuts Ideas
Low skin fade variation is less dramatic and sharp than medium and high fades. The taper gets shorter for about one inch above your ear, and, in most cases, curves down to the neckline, starting from the sideburns. See how it works!
Pompadour With Low Skin Fade
Source: mattjbarbers via Instagram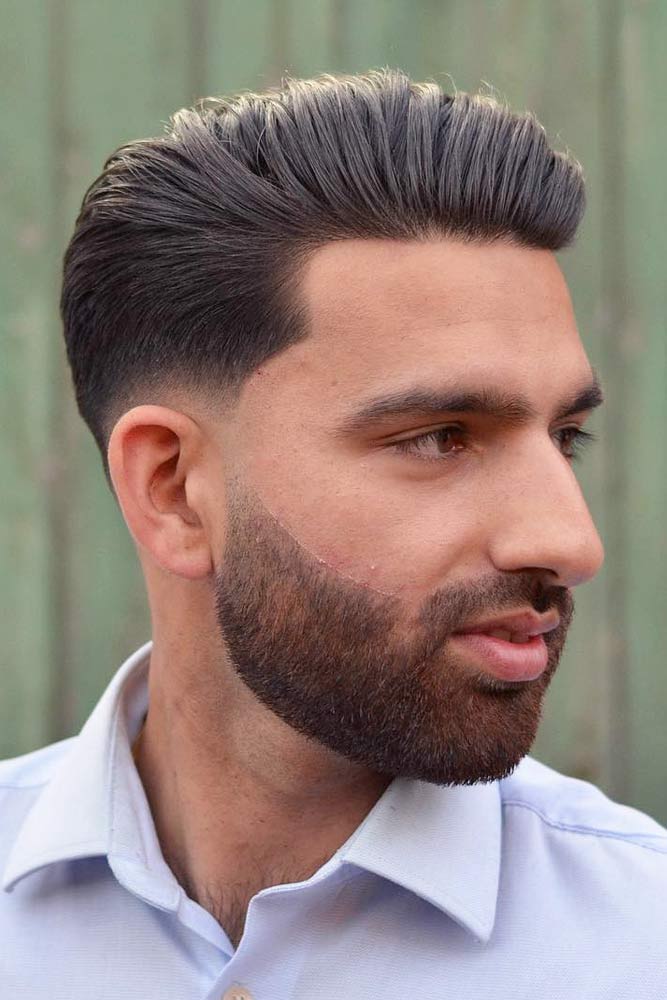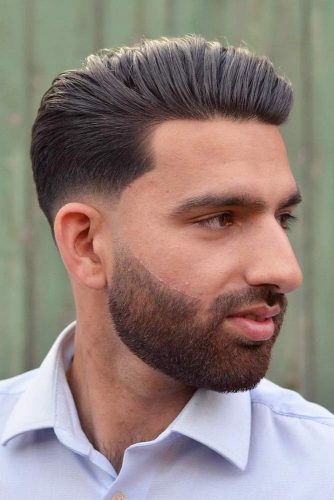 We'd like to start from the most popular "short sides, long top" idea. Accentuating the modern pompadour hairstyle with low skin fade is a nice idea for men who appreciate the balance between dramatic top and neat silhouette.
Low Skin Fade With Neck Taper
Source: mattjbarbers via Instagram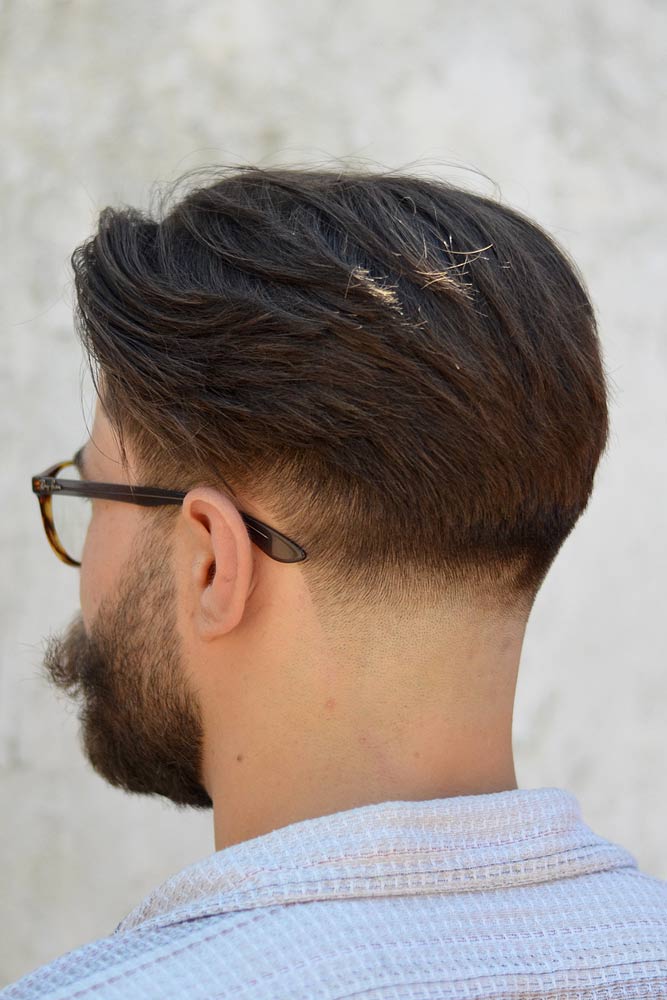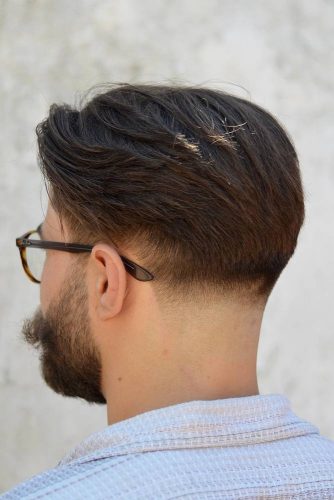 Another way to successfully pull off the sophisticated low skin fade taper is to ask your barber for a neck taper fade haircut that smoothly blends with your facial hair. It's a perfect idea to connect your beard or rough stubble with the overall look, keeping the neckline cleanly highlighted.
Low Skin Fade With Textured Hair
Source: z_ramsey via Instagram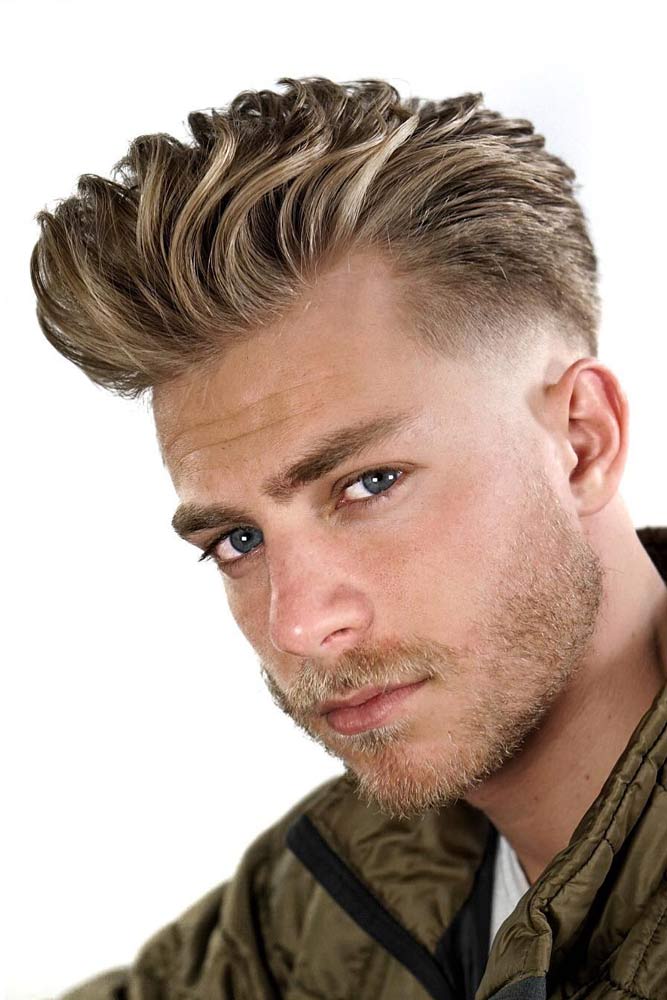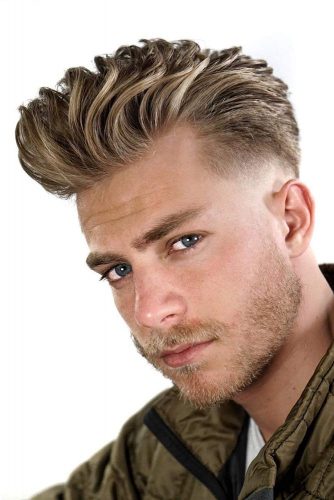 The textured hair on top has always been a nice match for all types of fade. The softly tapered sides and back of the men's fade haircut put an accent to the hair on top, giving a lot of room for sleek or textured styling.
Mid Skin Fade Haircuts Ideas
Mid fade haircuts are the happy medium between the high and low variations. This time, the taper hits below your temples, stretching to the area above your ears and keeping the top emphasized. If you seek a perfect balance, you're in the right place.
Mid Skin Fade With A Hard Part
Source: alan_beak via Instagram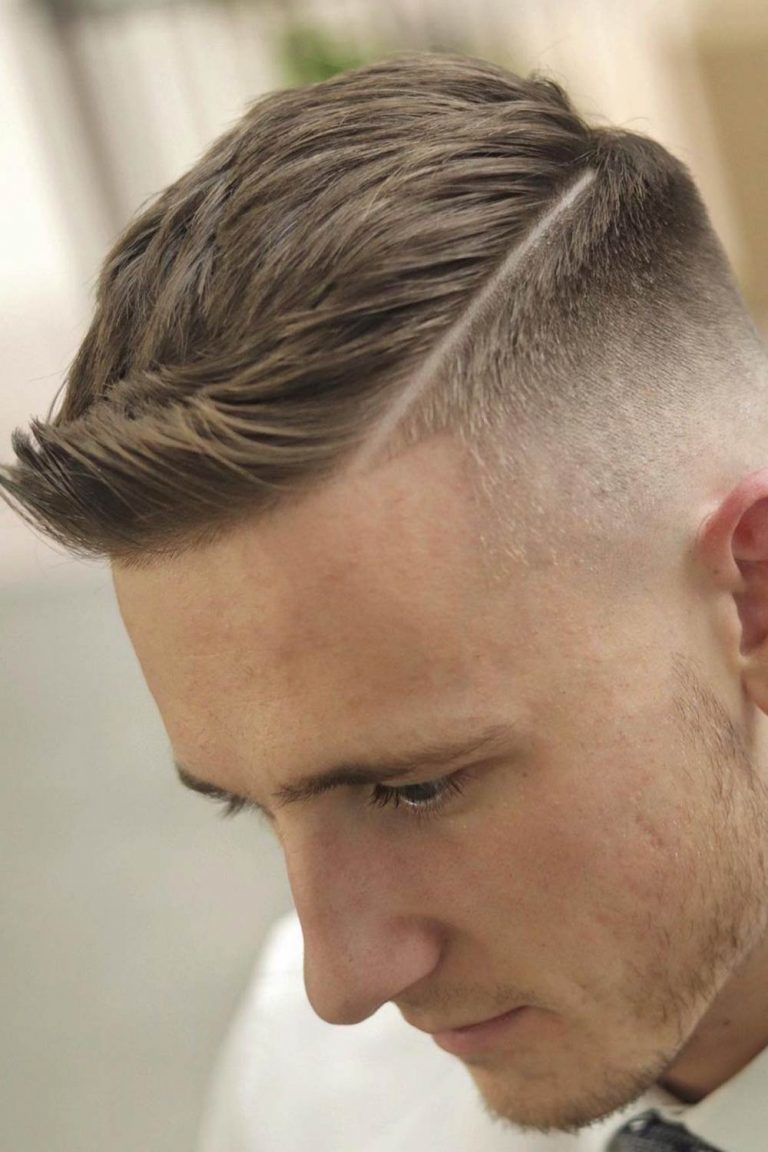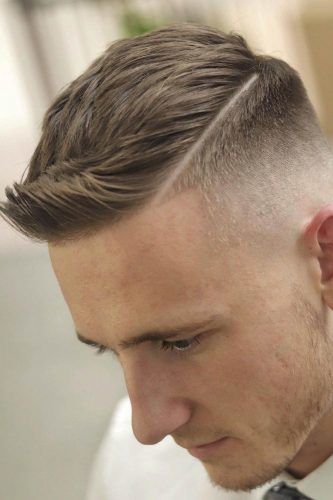 This mid skin fade comb over with the precise hard part is very restrained and defined at the same time. Unlike low fade haircuts, the hard part fade features less hair left on the midway, yet it keeps the whole look smooth and modern.
Curly Top Mid Skin Fade Cut
Source: z_ramsey via Instagram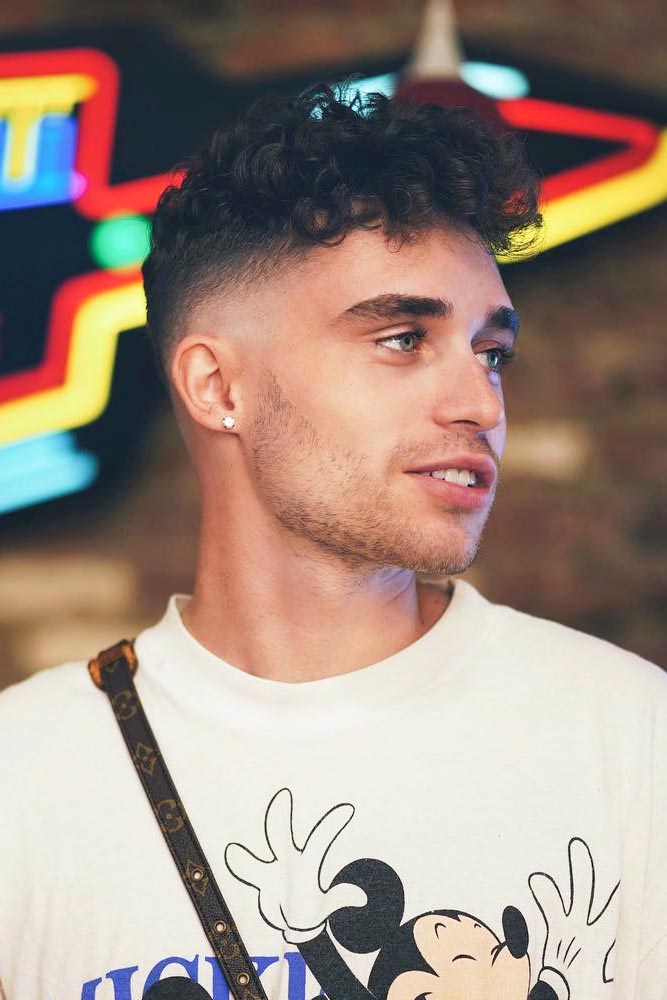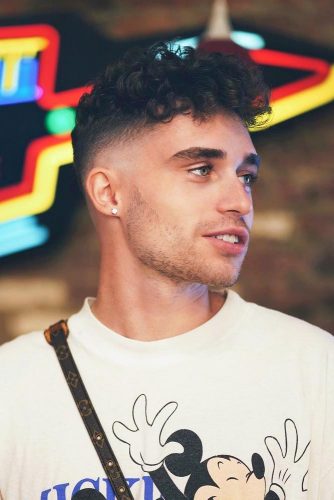 For men with curly hair types, a mid skin fade can be nice and clean salvation. Those who are not really into texture and length contrasts will love how the curly top fade neatly connects the two levels of the cut.
Mid Skin Fade Haircut With Quiff
Source: javifernandezrey via Instagram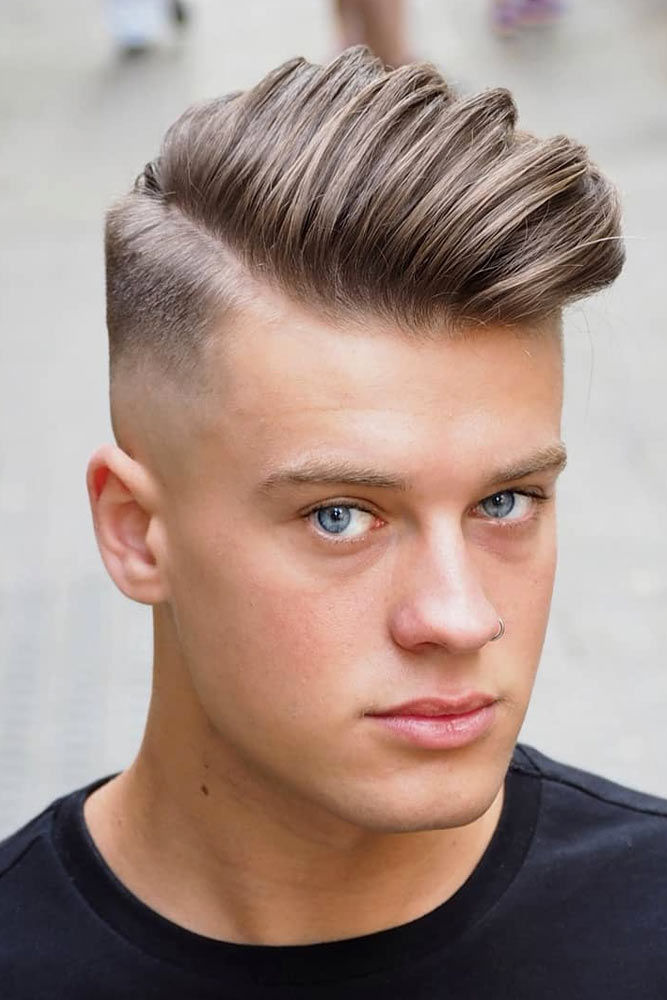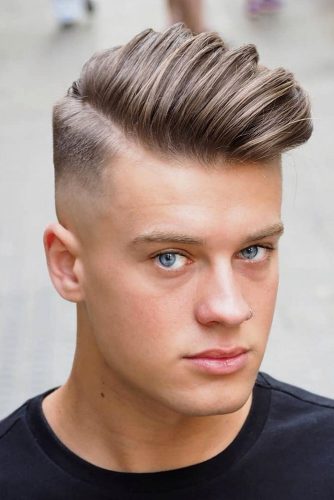 Coming from the pompadour family, the quiff hairstyle is the best way on how to style short hair, especially if it's a skin fade quiff. Brush the longer top towards the back in a side-direction so that it's sharp and neat at once. The mid fade will enhance the styling choice, smoothing everything out.
Crew Mid Skin Fade Haircut
Source: mattjbarbers via Instagram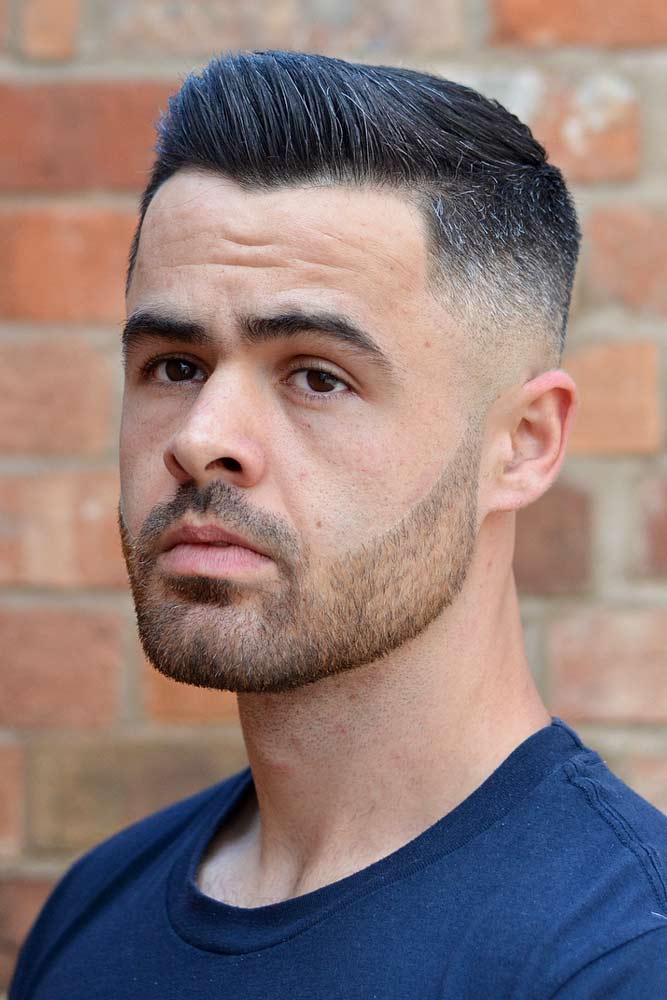 The crew cut is a popular minimalist haircut that makes men feel comfortable with their hair, giving a pretty masculine and simple look. To make it more unique and sharp, try out a skin fade comb over with a slight mid taper.
High Skin Fade Haircuts Ideas
The high fade is the most distinguishing fade variation that takes place around the corner of your forehead or temple area and gradually fades into your skin. If you want your top to be as highlighted as possible, look no further.
High Curly Top Skin Fade Haircut
Source: alexthegreatvivar via Instagram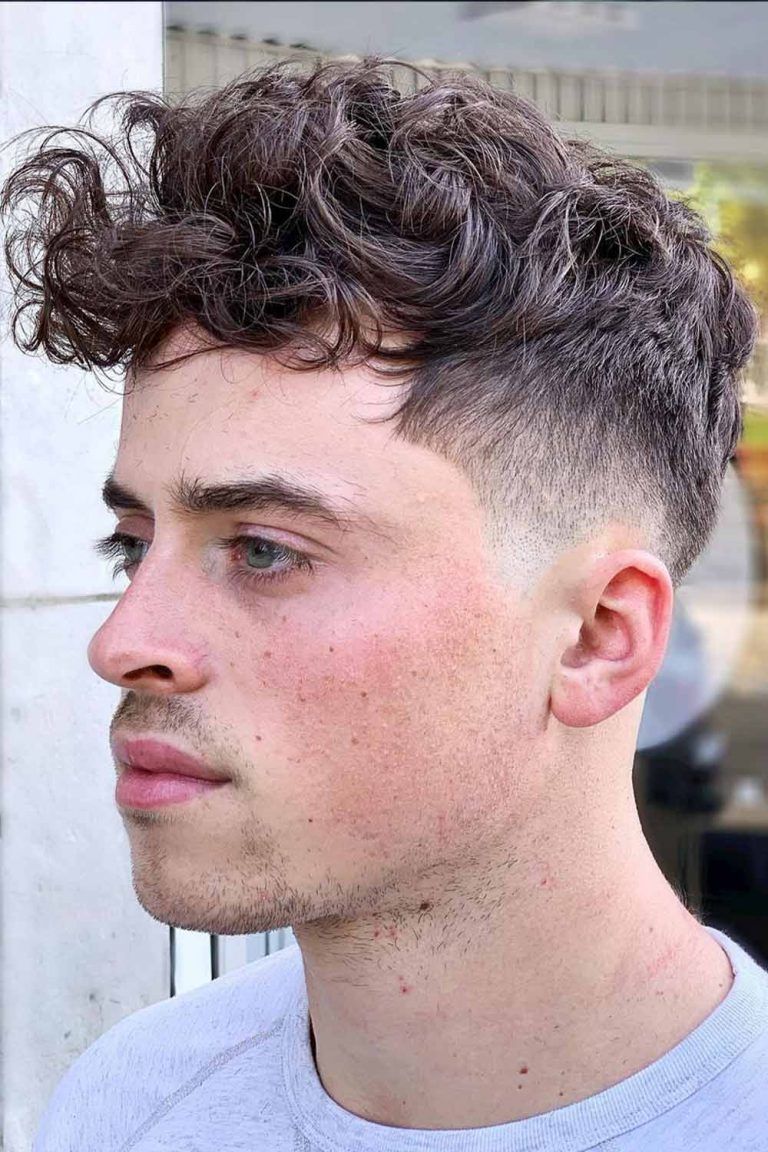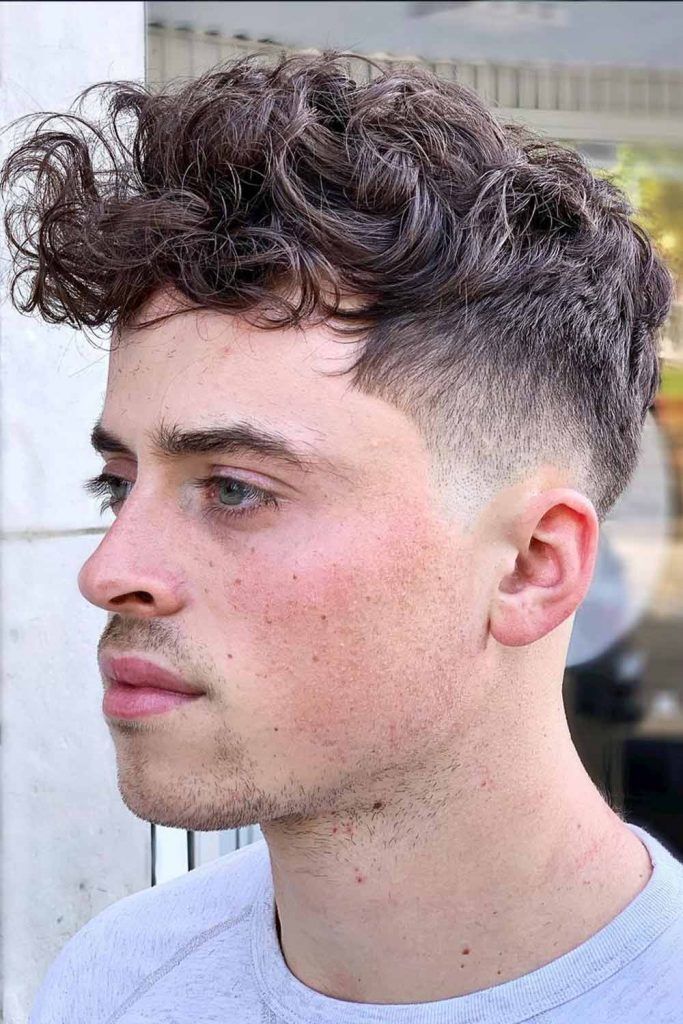 Here's another idea of the curly high top haircut. Yet, as you may have noticed, the graduation from the top to the sides and back is even more neat and precise, which makes the top be the highlight.
High Skin Fade + Choppy Spiky Top
Source: jackhenrywatson via Instagram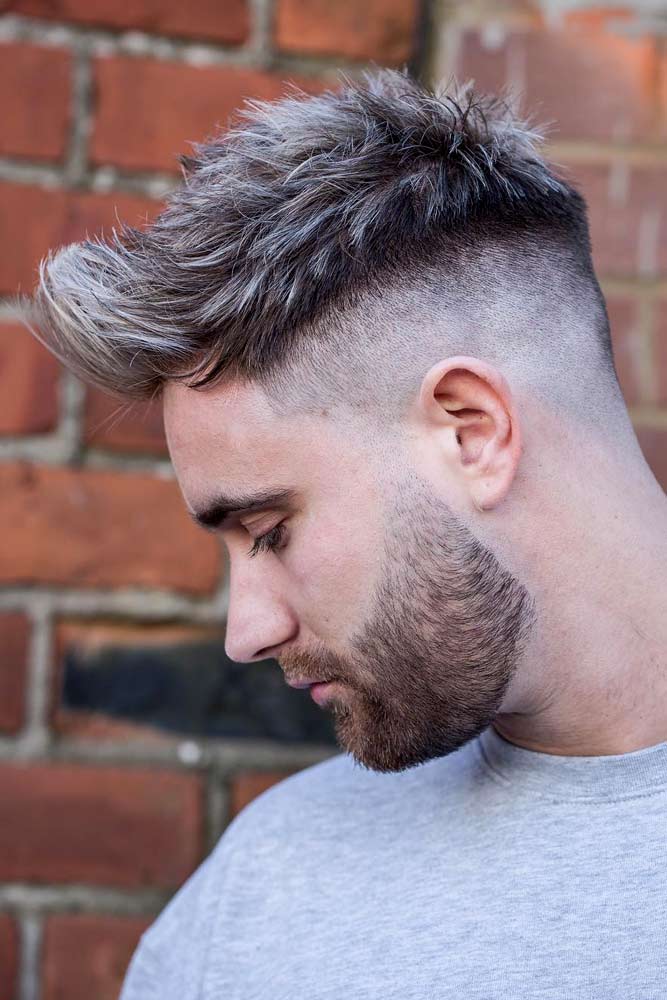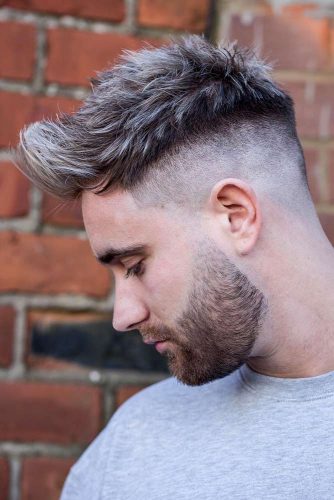 This is how the famous disconnected undercut looks like when it's combined with a high and tight fade. Though this undercut type is meant to focus on the top, the fade will double the effect. As for spiky hair, it builds a fantastic contrast for the look.
French Crop High Skin Fade
Source: z_ramsey via Instagram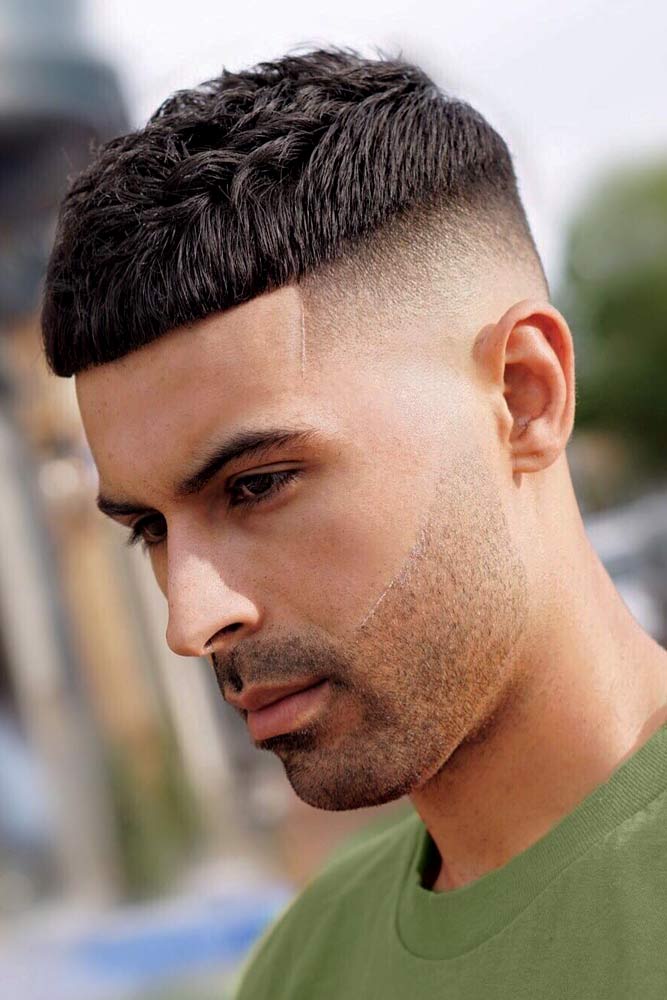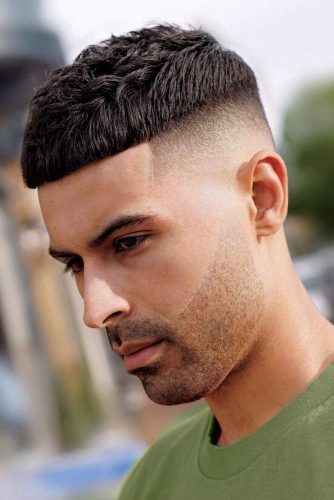 The French crop cuts are just meant to make bold statements. Men who like refined and audacious cuts opt for a high top haircut with pointed edges like this. Besides the attractive appearance, it can whip coarse and thick hair into decent shape.
Sharp And Blurry High Skin Fade
Source: andyfadepro via Instagram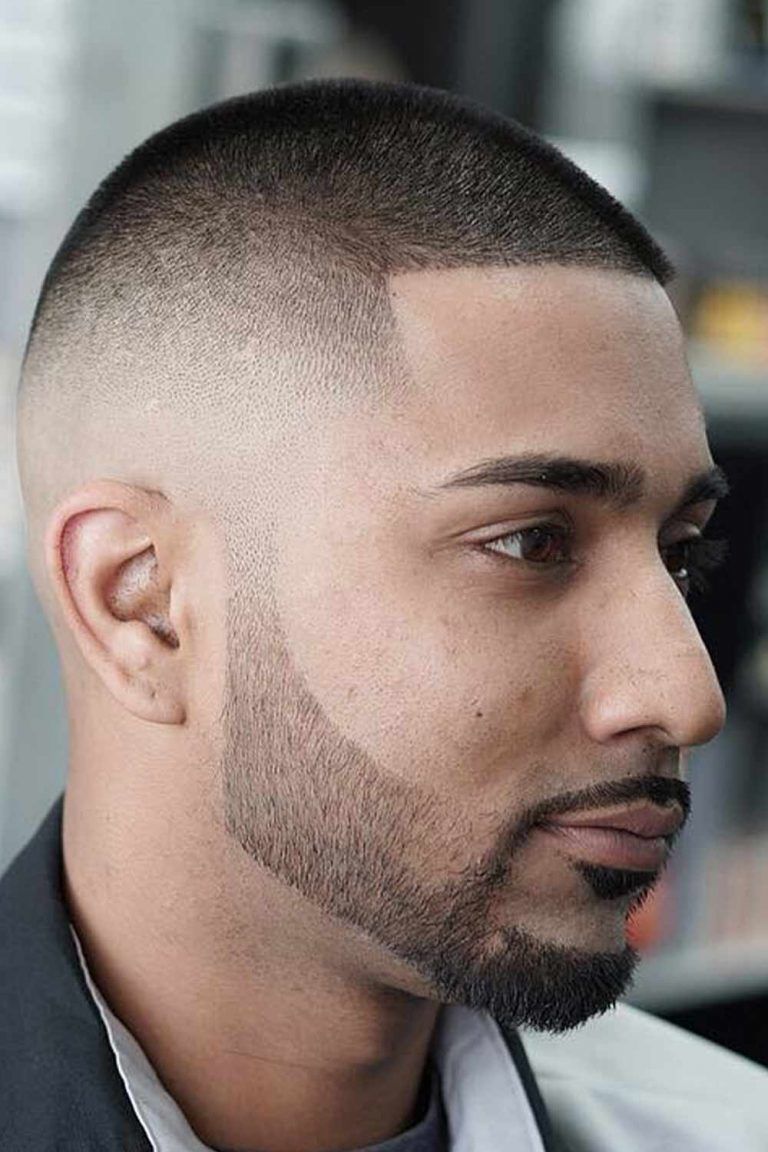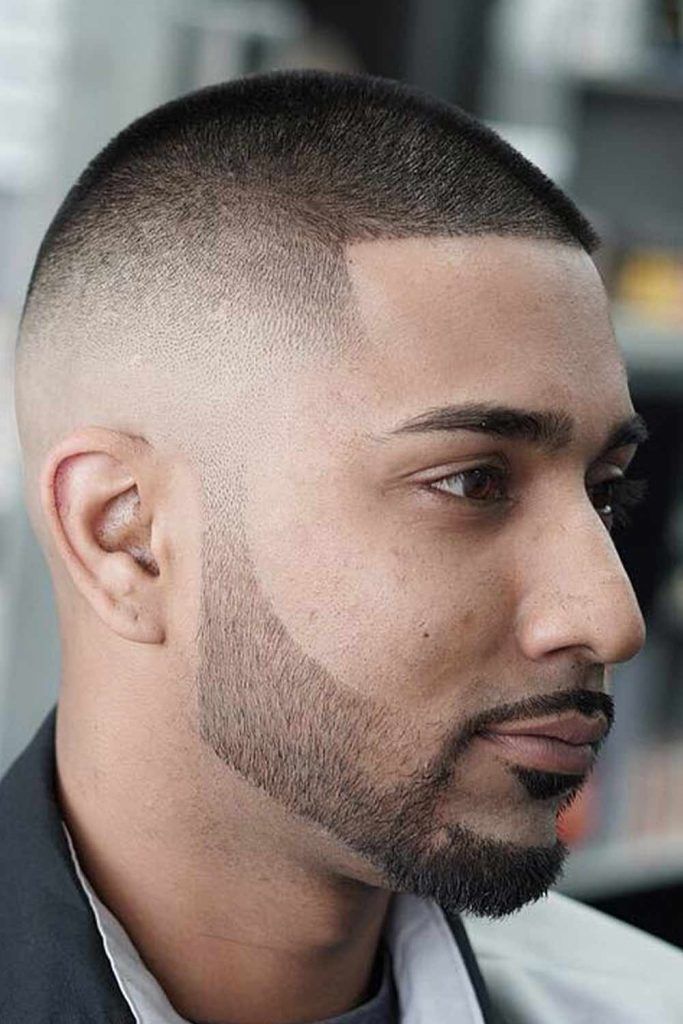 Those who think that the buzz cut is dull and common have never seen the military skin fade haircut. The sharp and blurry high fade haircut literally takes the classic buzz to the next level, giving it a sophisticated look.
High Comb Over Skin Fade
Source: mikeyyyyyyy_ via Instagram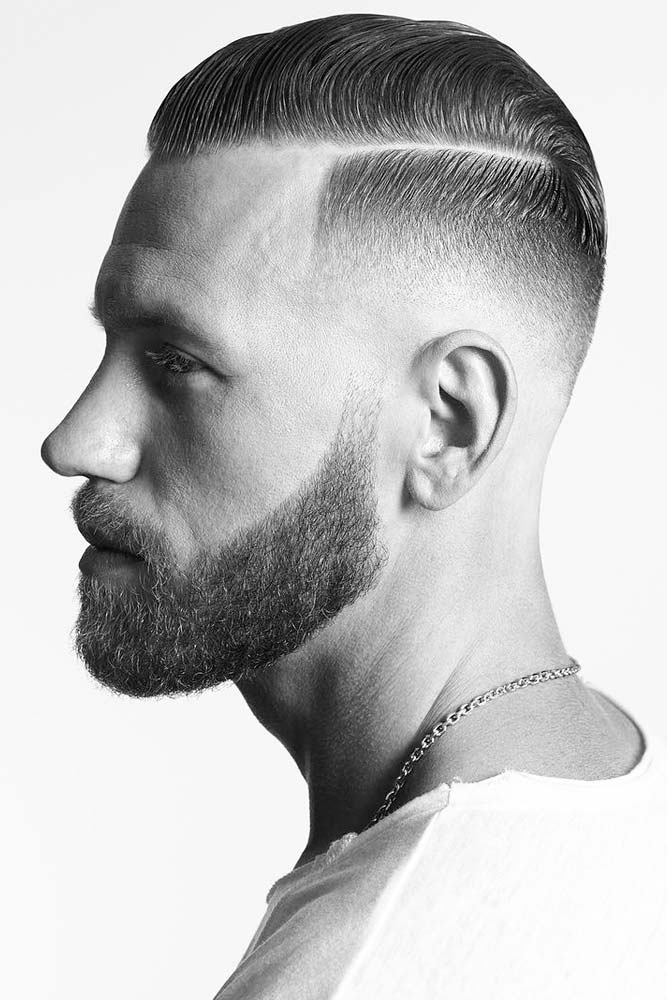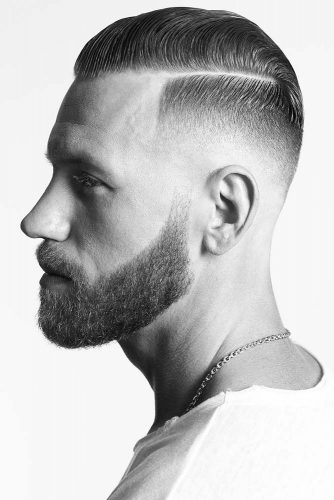 Wondering what men's fade haircuts are perfect for wearing with a beard? Let the skin fade comb over answer your questions. The clean hairline that separates the sleek top from the faded sides will add some edge to your virile beard.
Slicked Back High Skin Fade Cut
Source: andyfadepro via Instagram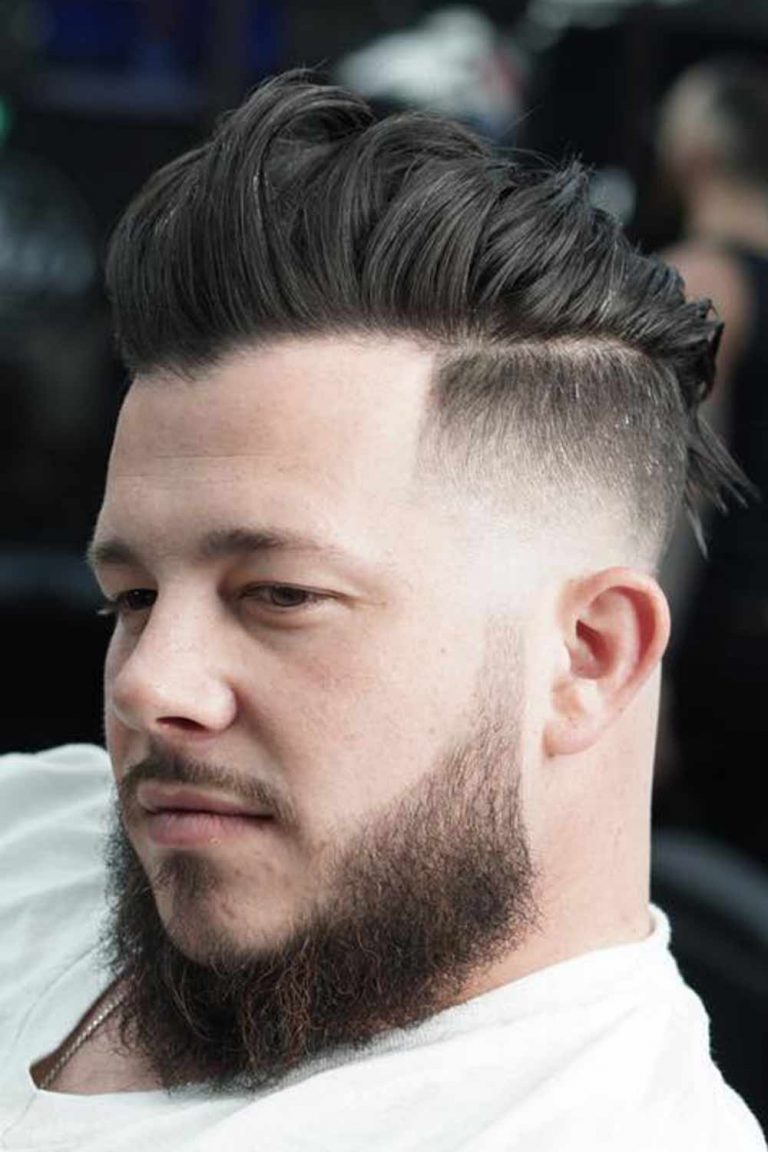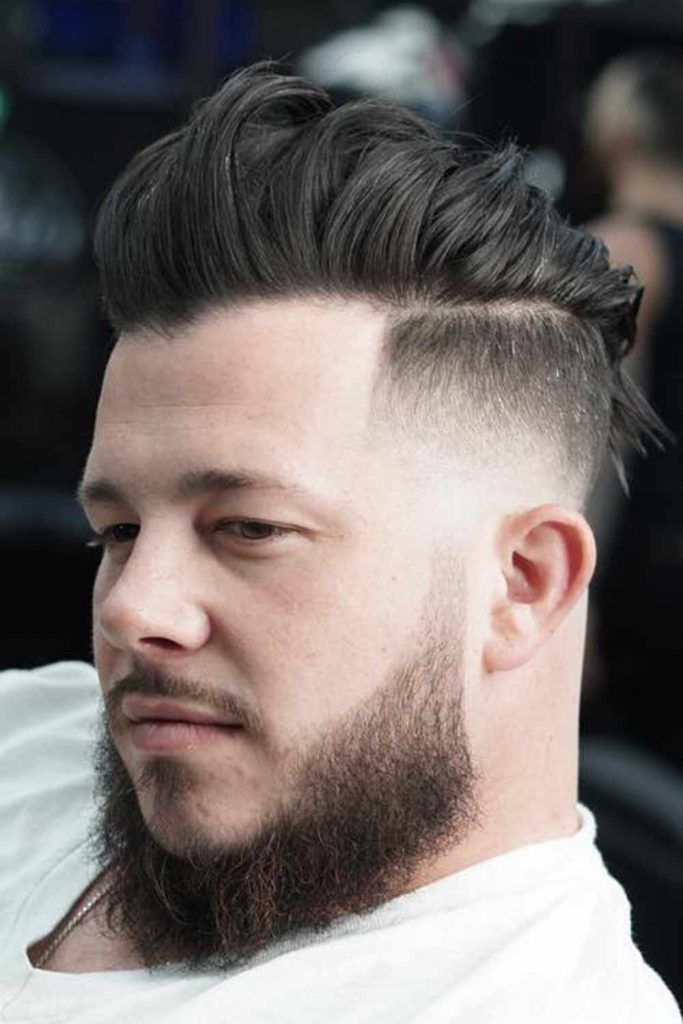 How about a drop fade that gives an immaculate look to your voluminous chevelure? Nowadays, men prefer to slick back their hair to give it a discreet and comfy shape. And to keep your top clean and not drastic, let the skin fade haircut tame the edges of the top.
Now that you are familiar with all the skin fade variations possible, you've probably found the idea that appeals to you. Keeping in mind the difference between low, mid, and high fades, you can create yourself a perfect and significant haircut.
FAQ: Skin Fade
Is 0 same as skin fade?
A skin fade and a bald fade are both the same thing, but a zero fade is not. A skin fade, also known as a bald fade, needs shaving to mix the hair down to the skin, whereas zero fades leave only a small amount of stubble. Zero fades don't go all the way down to the skin's surface and don't need to be shaved.
Is a skin fade attractive?
Fade haircuts are appealing to women because they are youthful, energetic, edgy and adaptable. Fade haircuts for guys attract women if you want to amaze your girlfriend with your new cute hairstyle.
How do you ask for a fade Barber?
Describe your own personal style to your barber, then tell him what kind of hairstyle you're looking for.
Bring a photo of your desired hairstyle to your barber. Check out celebrities' pictures in the media to see what style of fade cut you want.
Decide on your hair length.
Discuss your fade cut in depth with your barber.