The quiff is an ageless, iconic hairstyle that knows no limits in terms of age, hair type, and occasion.
The truth is, it's another style that has been passed through generations since the 1950s. Stylish men of now and then have been preserving the real style treasure that doesn't seem to ever lose its huge popularity. And today we will show you how to achieve the style for you.
Alongside the rich history of quiff, you will find out how to make it a part of your style, thus complementing your image perfectly. It's time to get quiff educated!
What Is The Quiff?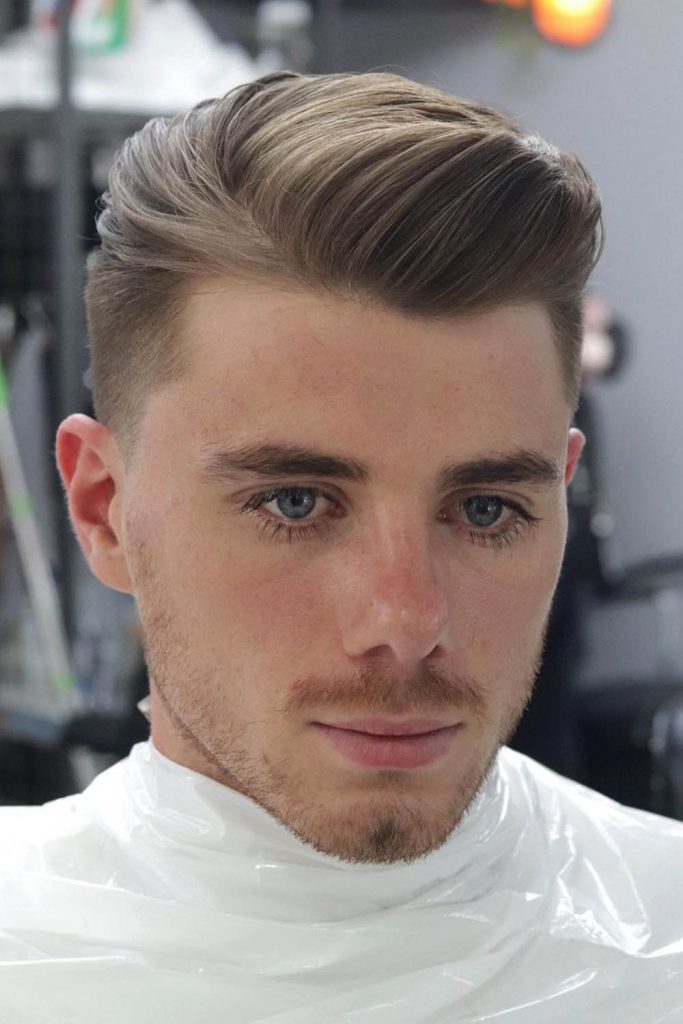 by @alan_beak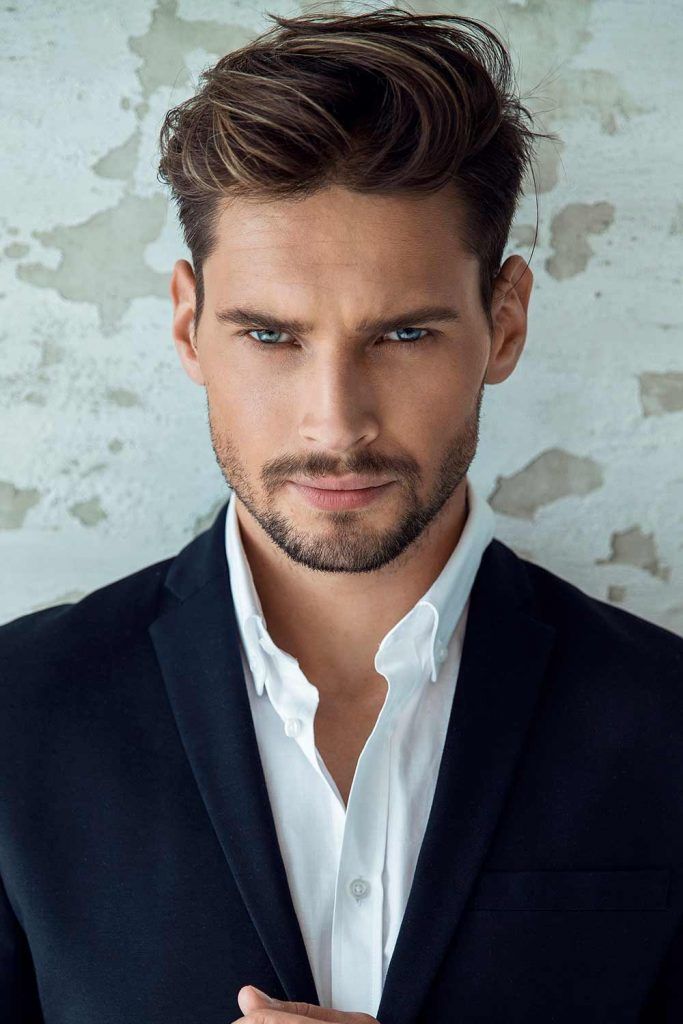 The style is so famous that we can't even imagine someone who hasn't heard of it. Still, in case you are stuck with the question "what is a quiff?", we are pleased to sort things out.
If you search for the quiff definition, Google will describe this style as a piece of front hair brushed backwards and upwards.
But that's just a plain fact. In reality, it's a versatile style that can adapt to all textures and face shapes, making a wearer look sophisticated and attractive at once.
Of course, to achieve the style, you need to brush your hair backwards and upwards from the forehead, using a blow dryer for the oomph and styling products for the finish.
But these are not real characteristics of the style; the way it brings masculine character to your look is key. So now you know the real quiff meaning in men's fashion.
The History Of The Quiff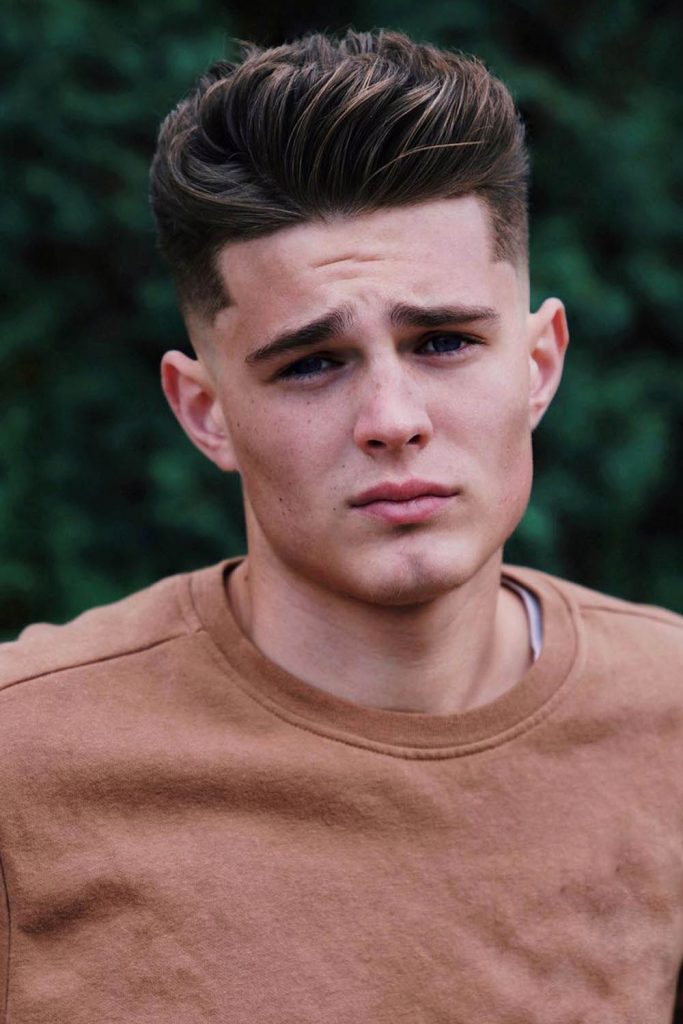 by @z_ramsey
The quiff hairstyle history walked through the fire of military buzz and flat maritime cuts. In fact, the style was born as a post-war reaction to the short and strict haircuts for men, aiming to let some styling freedom into men's lives.
And when the overwhelming rock 'n' roll showed the world its face, the classic quiff became its most prominent attribute.
Believe it or not, the quiff literally changed the course of men's hair-history. The silhouette created by the style expressed rebelliousness and confidence, showing all men around that men could also care about their appearance. There's an excellent example of pulling off such a hair-revolution. Everyone remembers Elvis, right?
The Quiff VS The Pompadour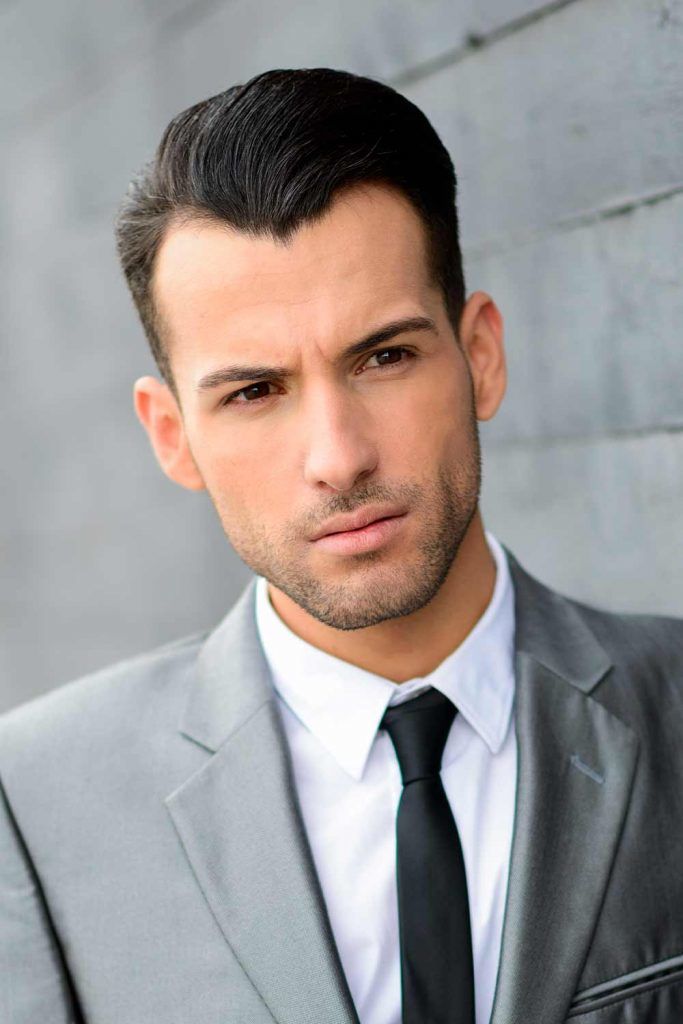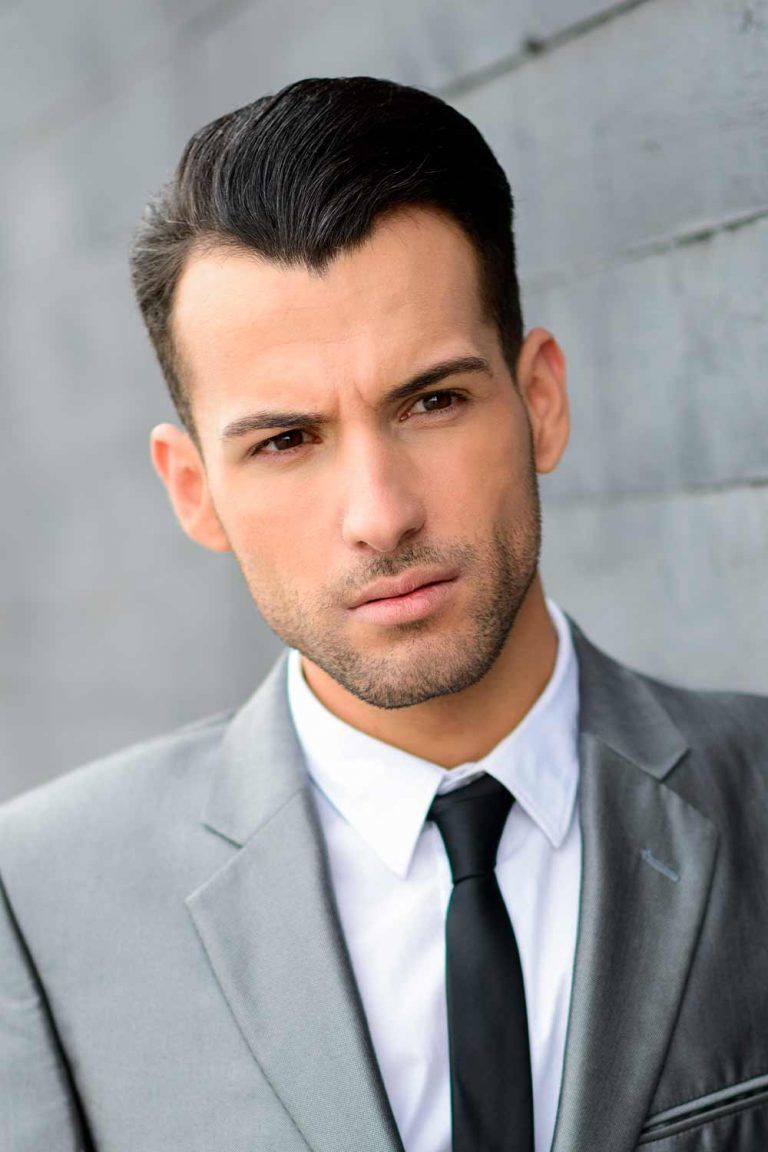 There's a common quiff vs pompadour confusion that leaves modern mods puzzled when they are about to go for big and voluminous looks. And while both styles involve brushing the hair up and backward, there's still a huge difference between them.
The difference lies in style. As you know, pompadour haircut is all about funky gloss and neatness. As for quiff hair, it can be neat or messy and textured or sleek. You can also diversify it with a fade and taper. Bottom line? The latter is a great canvas to your hair-imagination.
How To Style A Quiff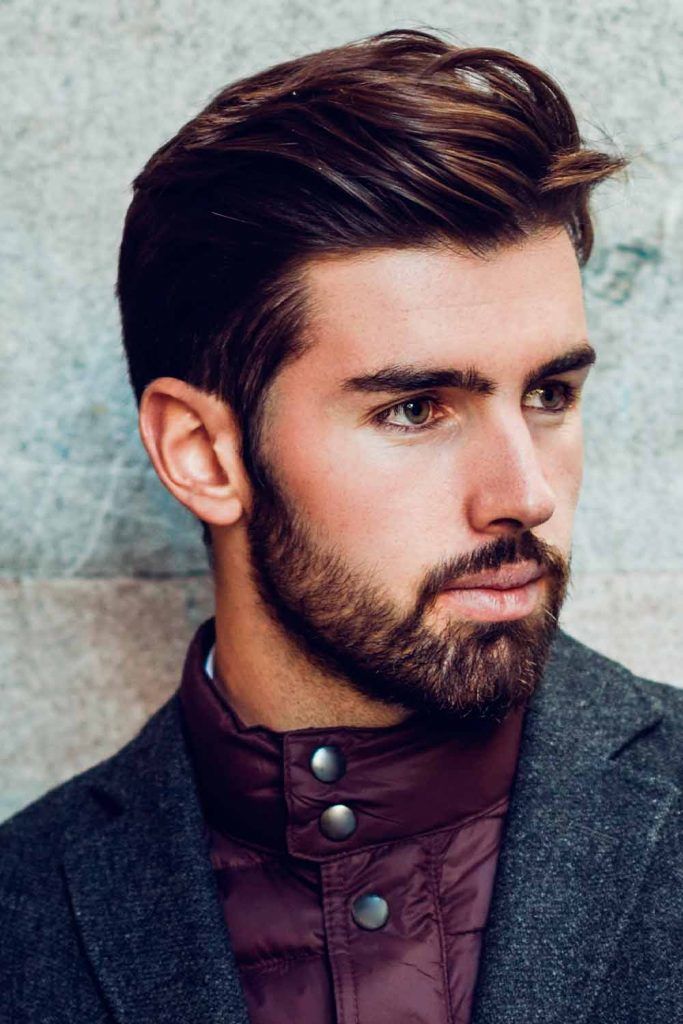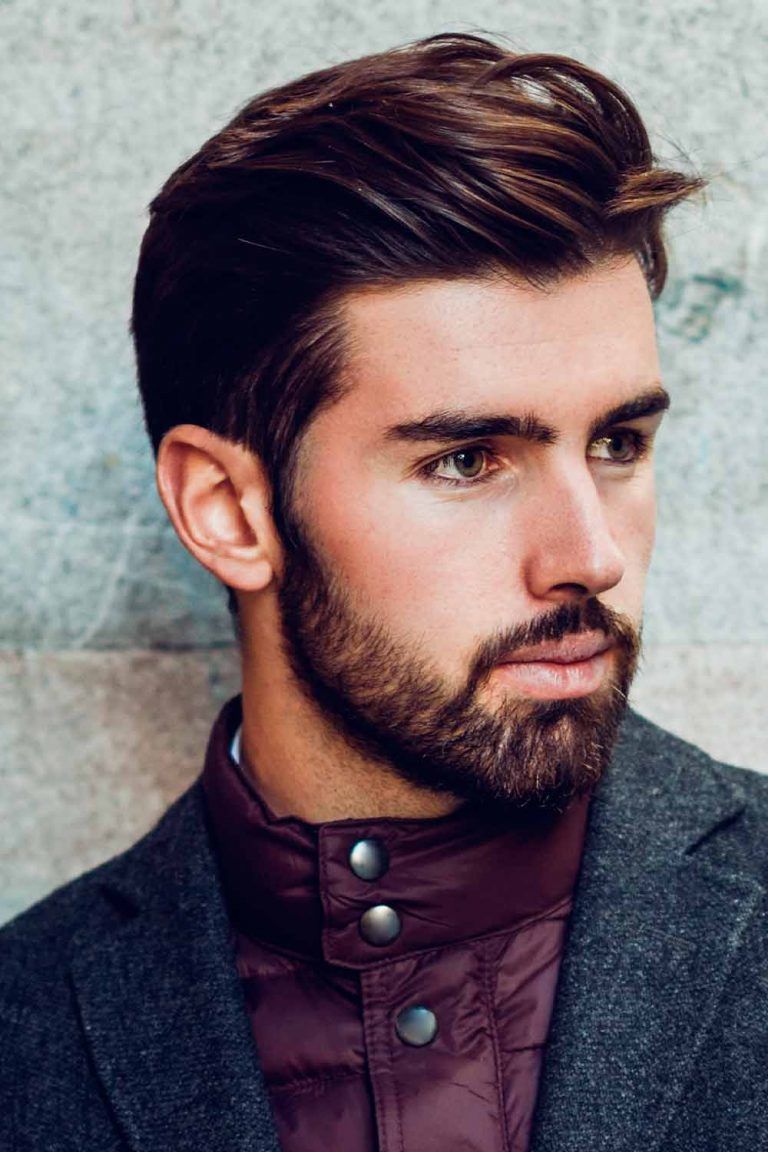 Finally, here's the most accurate way on how to style a quiff yourself.
Having known these two basics, you will simply nail wearing the style.
What you need:
a hair dryer to set the right shape;
a round brush to keep the shape steady and voluminous;
a pre-styling product to save your hair from damage;
good wax or pomade to finish your style.
How to:
Always work with clean, conditioned hair. After you towel dry your hair, apply a pre-styler. Then, take a blow dryer and start bringing your hair into the shape you want, working either with your fingers or a brush.
Add some definition to the look by finishing it with wax or pomade. Based on the texture you want to achieve, choose a shiny or no-shine product as a finish.
A tip to remember: don't ever go too much with the product. Otherwise, the lightweight, voluminous look won't come out right.
How To Style A Quiff: Short Hair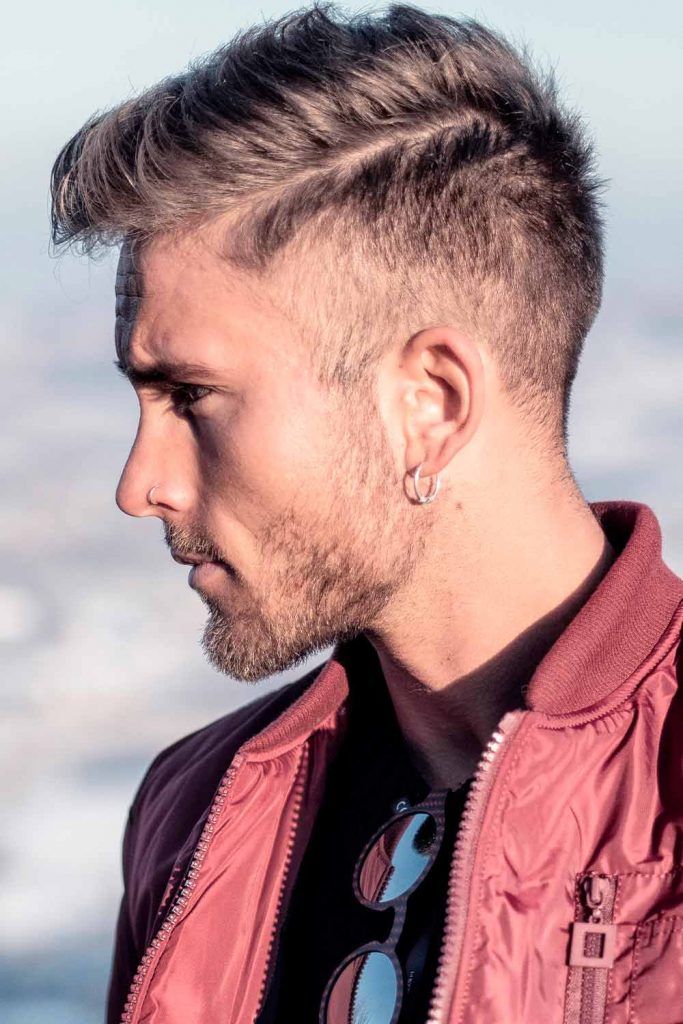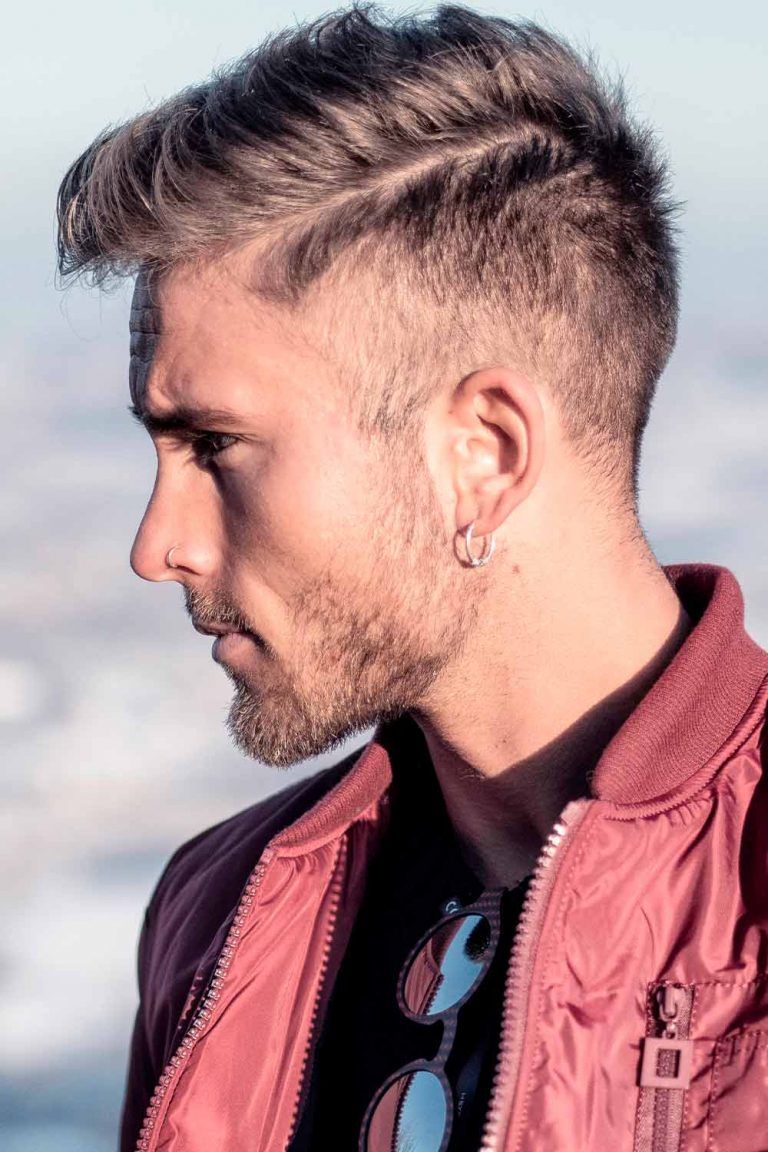 If you're into a short quiff, your task is to focus on the texture, as the impressive volume can only be achieved on longer manes. The best thing is, the short version of the style is low-maintenance and super easy to style.
You can get yourself several styling products to play around with texture, rocking sleek and tidy or messy and carefree looks. For convenient styling routine, it's better to work with undercuts: the contrast of short sides and the long top will give you the needed manageability. Also, you can enhance your undercut quiff with a fade, adding some precision to it.
How To Style A Quiff: Long Hair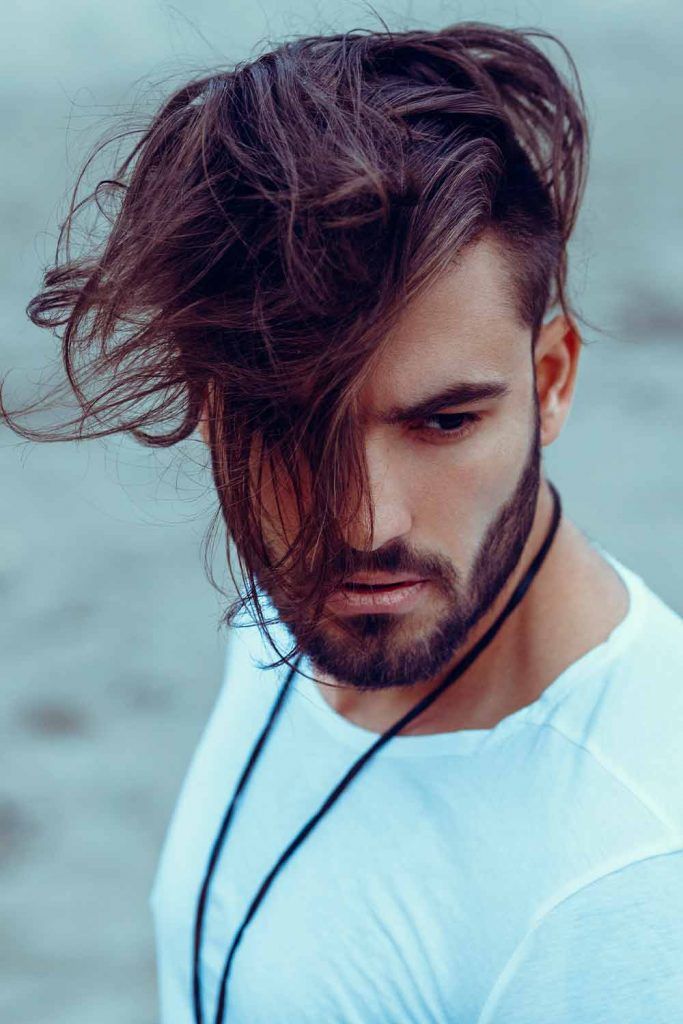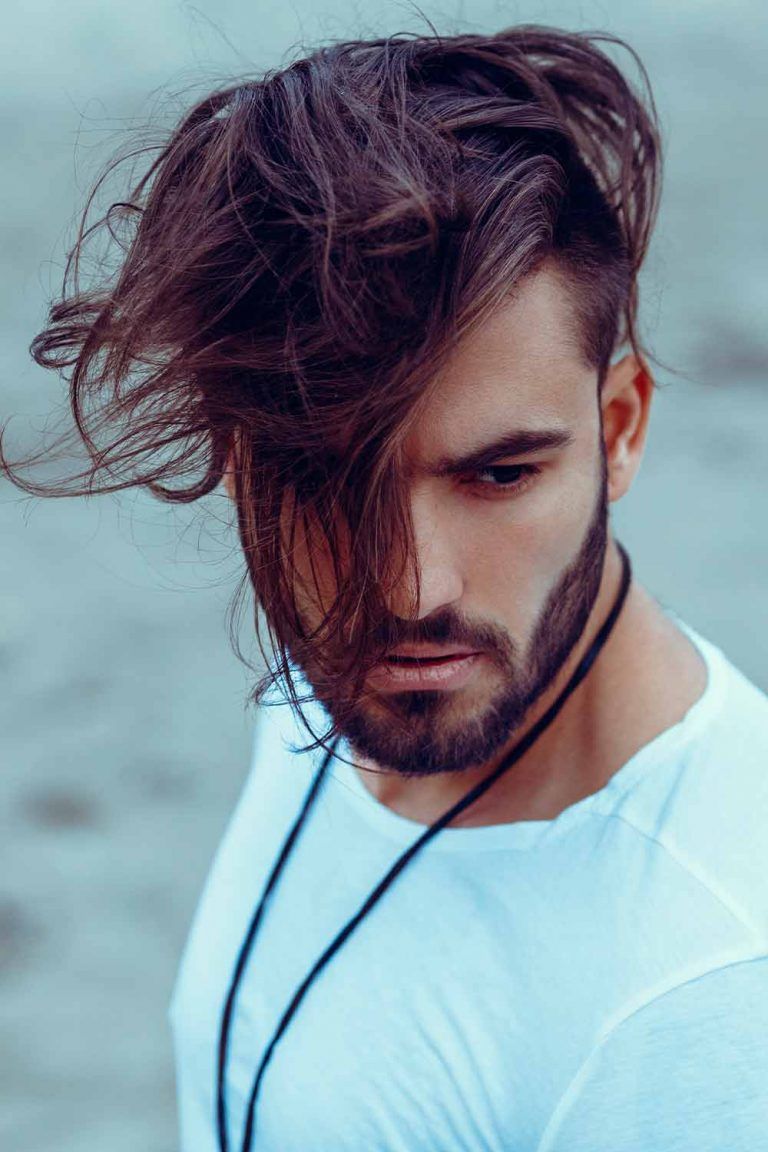 The long or classic version of the mens quiff is quite tricky to style, compared to the previous idea. This style requires much of upkeep through the day so only those who are ready for a commitment can pull it off.
It's crucial to make sure the sides nicely blend with the top, forming a well-shaped style. For longer manes, it's better to go for pompadour-inspired ideas as they can tame all the locks.
How To Style A Quiff: Curly Hair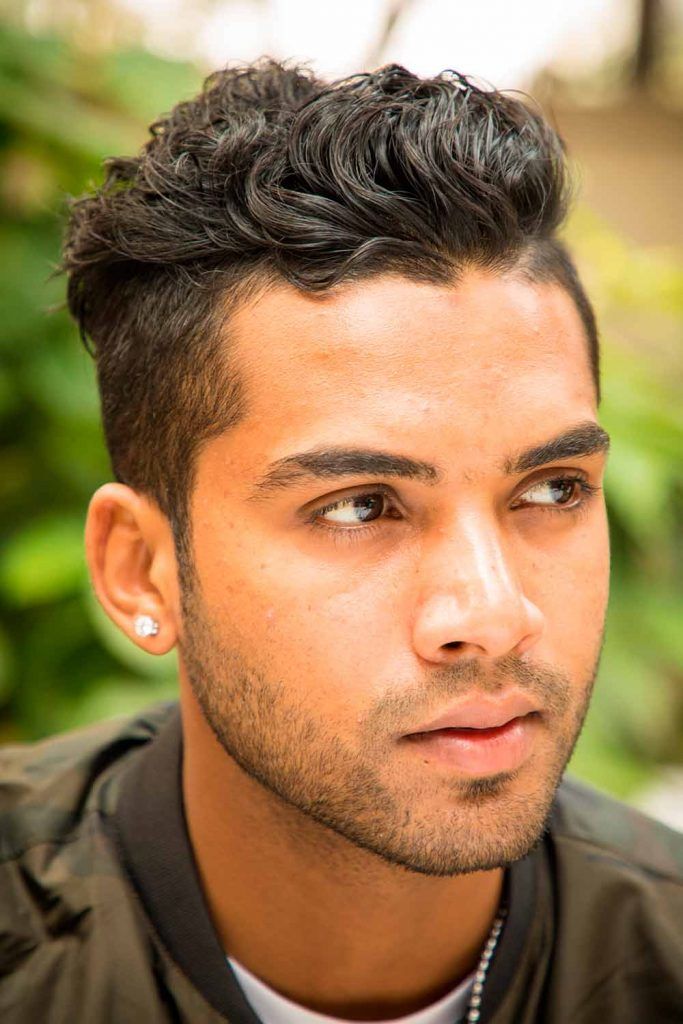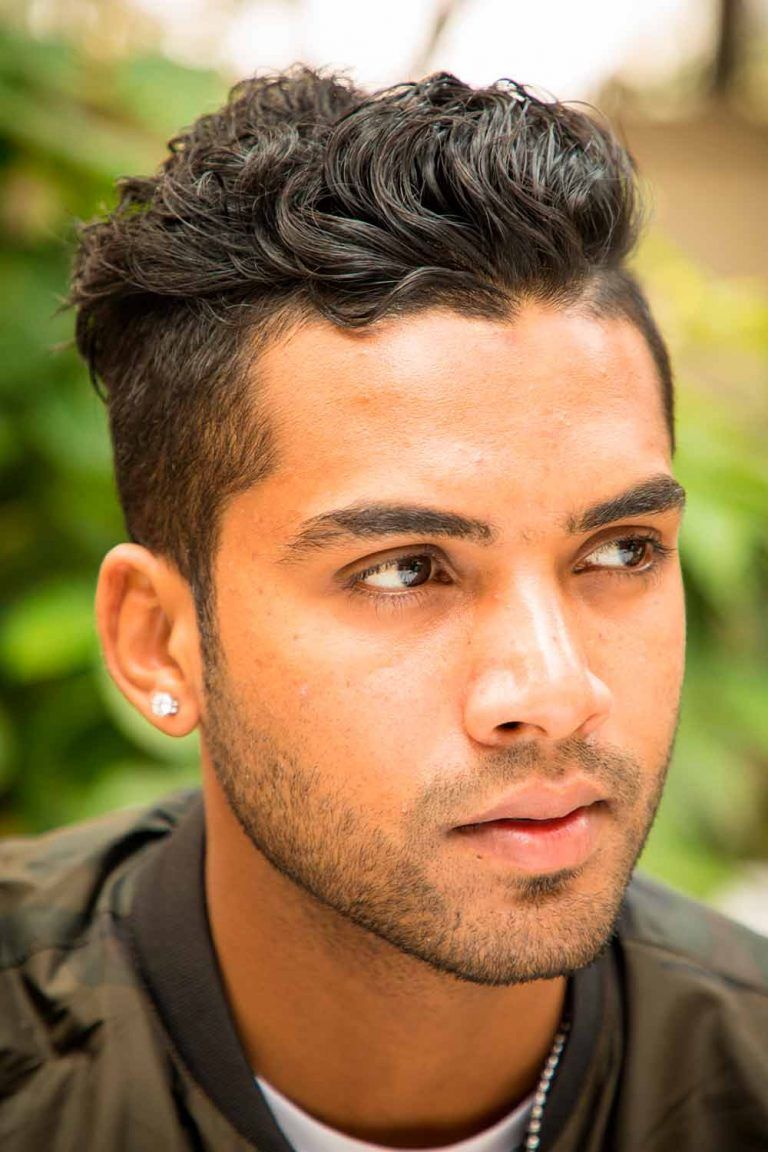 When it comes to a curly quiff, the point is to make the sides as short as possible so that they highlight the top.
You can ask your barber for a gradual taper or fade on the sides and work on the edges of your curls to make them stand out. To style the top, apply some softening curl foam and give your mane the desired shape.
How to Style The Side Part Quiff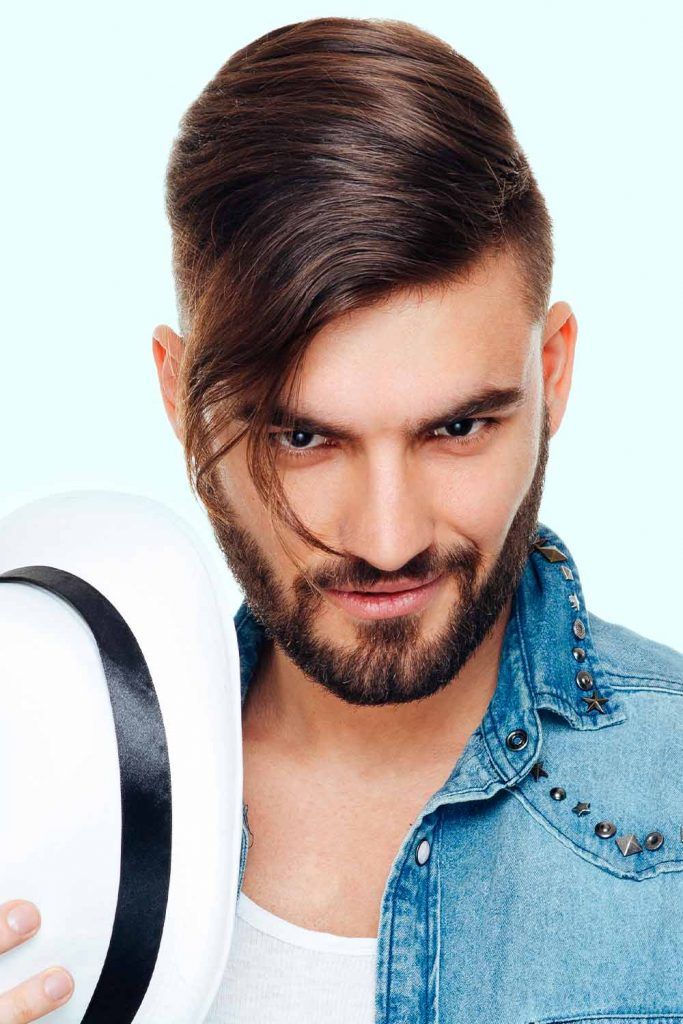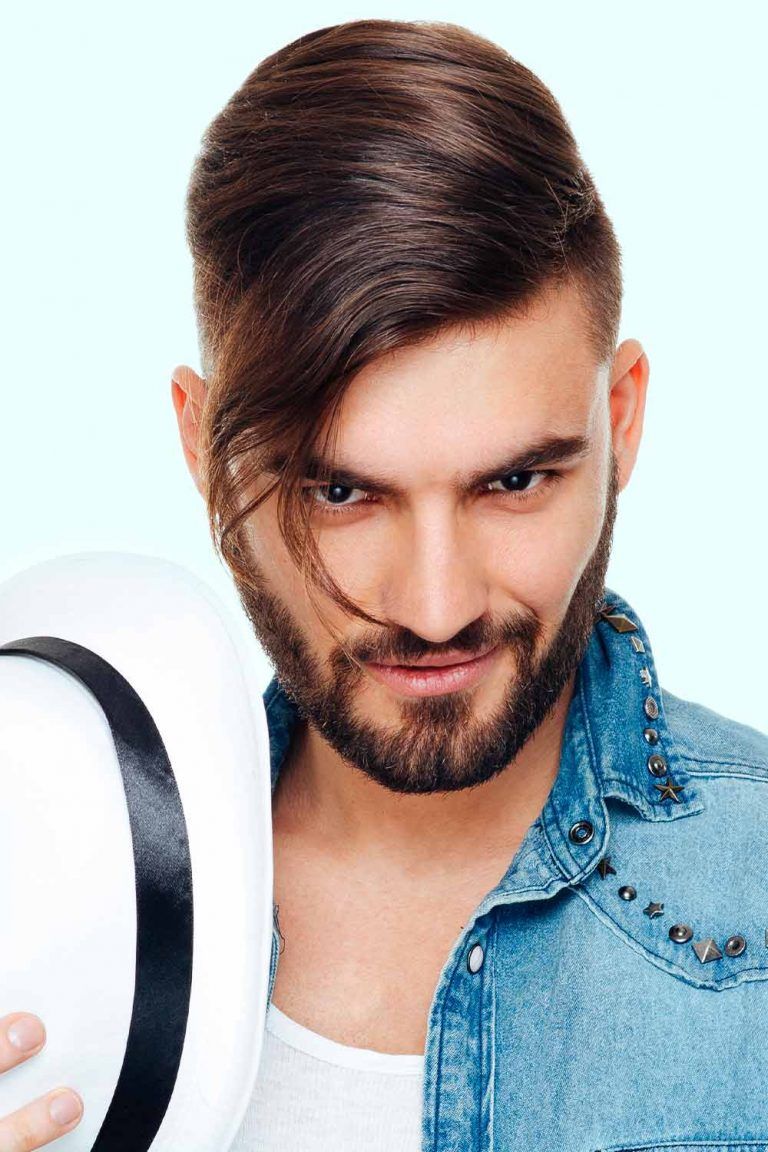 The side quiff is known to be the most requested style that barbers of today have ever done.
This version of the modern quiff looks great on all lengths, allowing wearers to customize it in any way they want.
For example, you can create a side part manually with your medium or long hair or ask your barber for a quiff haircut that features a shaved hard part. Alongside this, you can also experiment with the sides-to-top transition by opting for a quiff fade.
Key Quiff Hairstyles To Try Today
Now, let's see how contemporary quiff hairstyles work today. Here are the latest examples that will inspire you for your next quiff transformation.
The Classic Quiff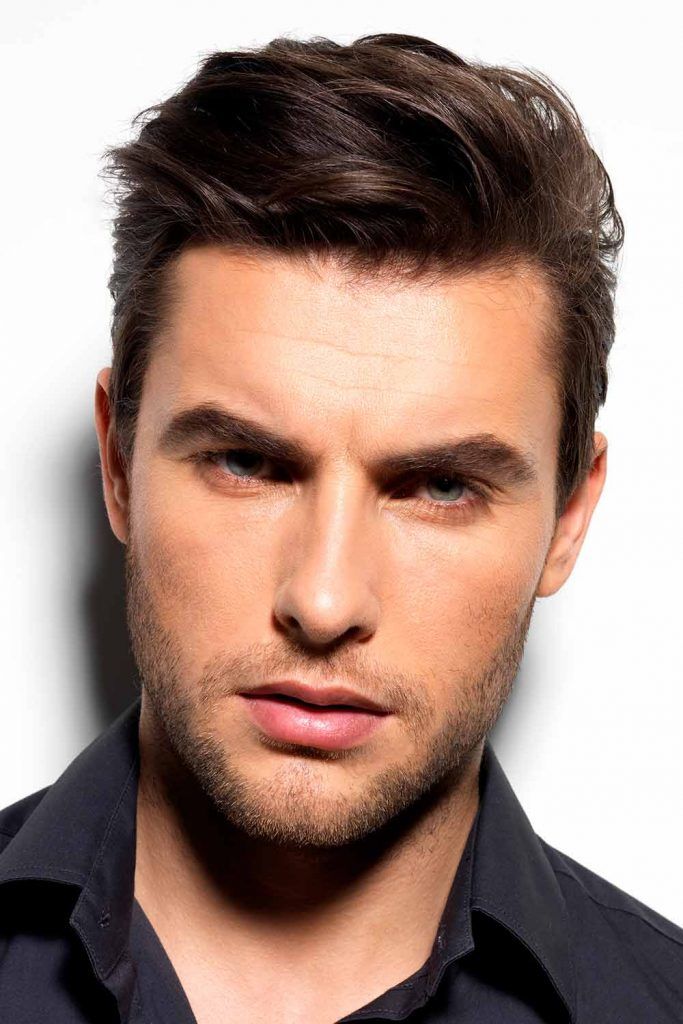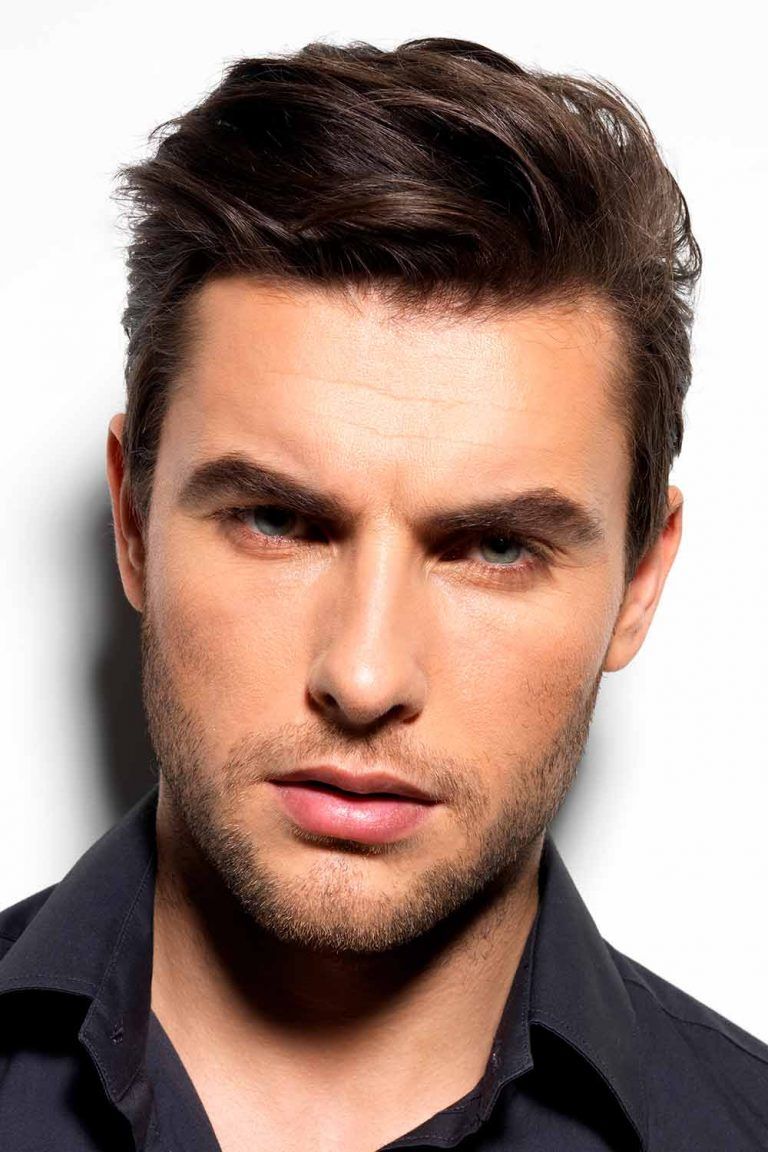 As one of the most comfortable quiff haircuts, this medium length idea will give you a low-maintenance yet striking and eye-catching look.
The Rockabilly Quiff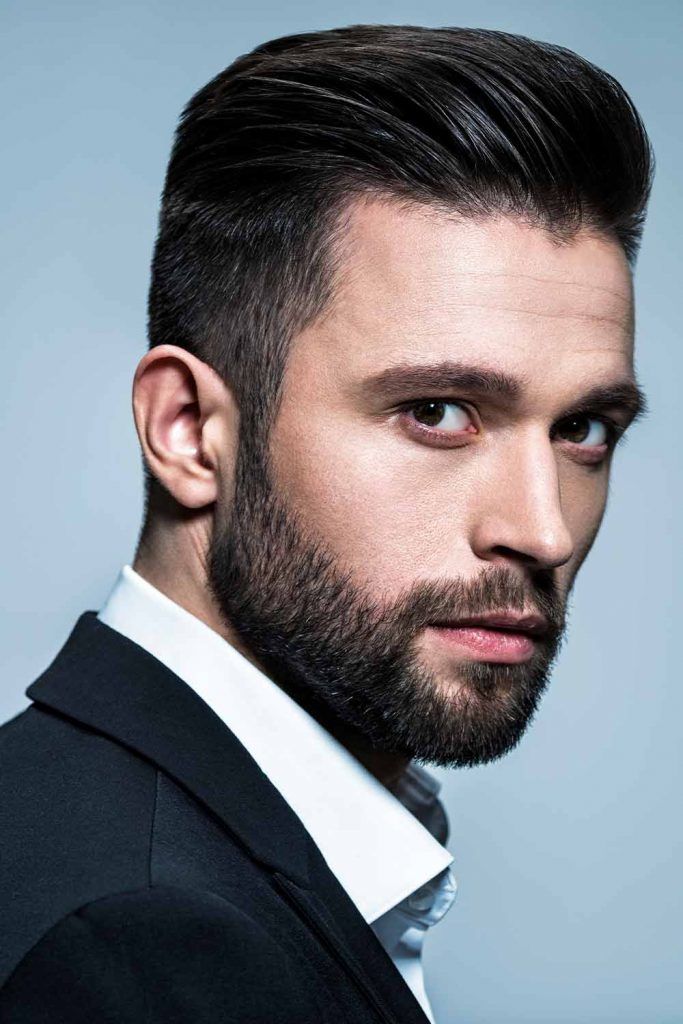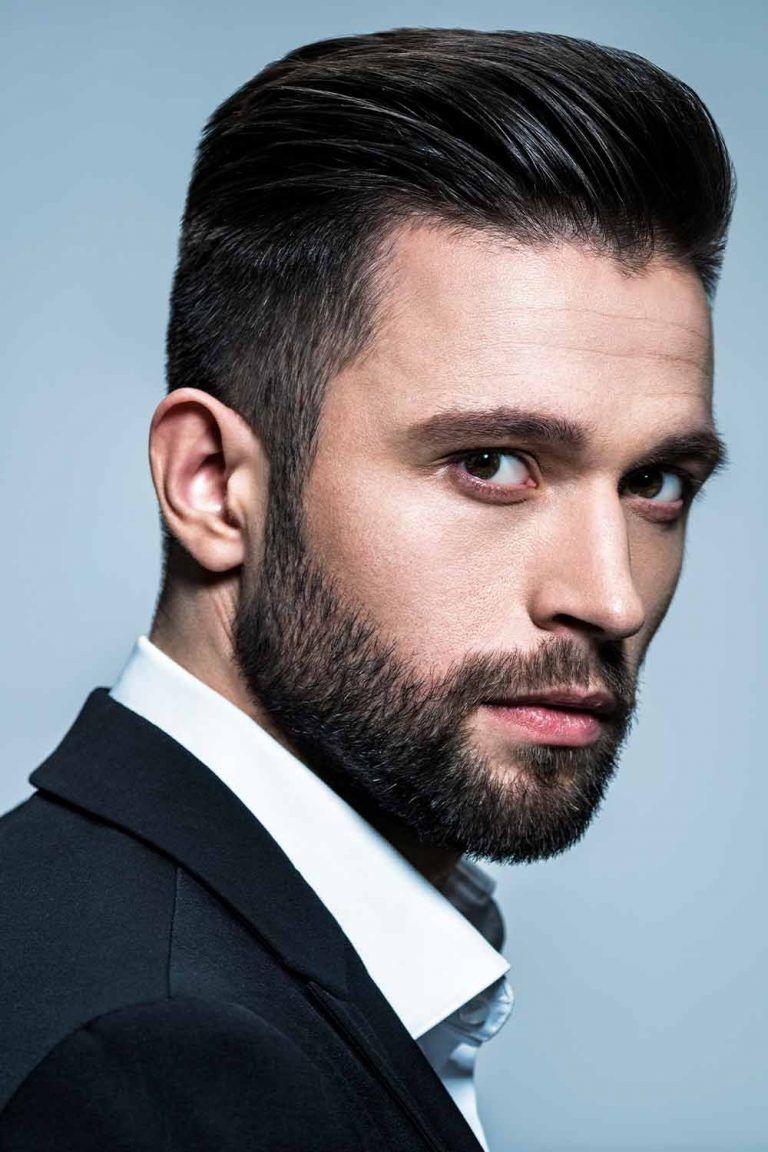 Similar to the classic idea, the Rockabilly version is all about a sleek silhouette and neat body. Together with a taper, the style reaches its highest.
The Undercut Quiff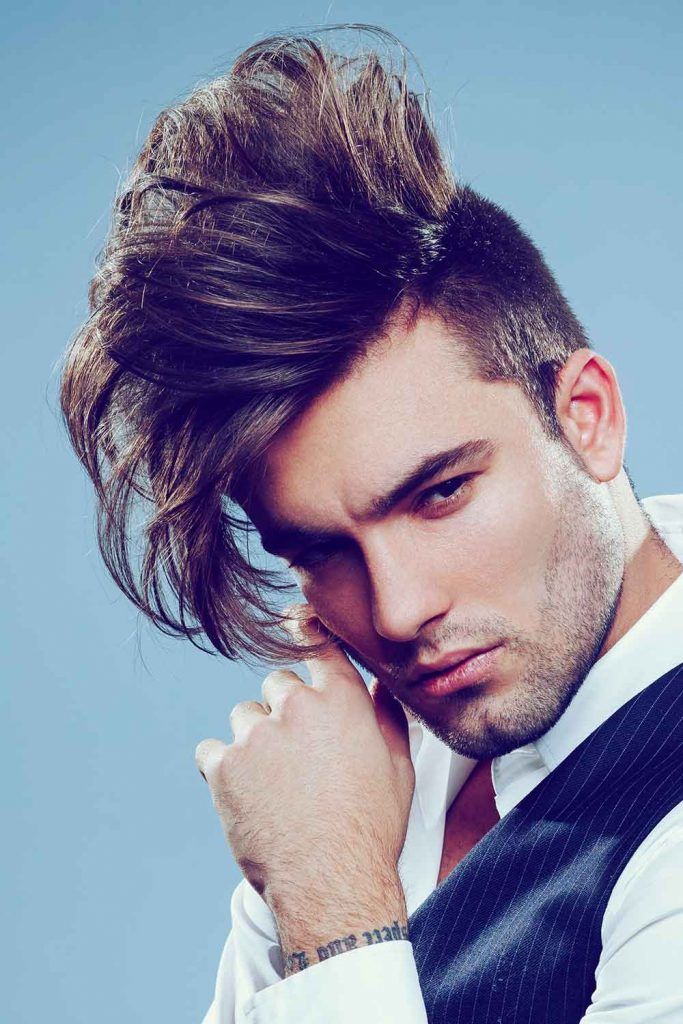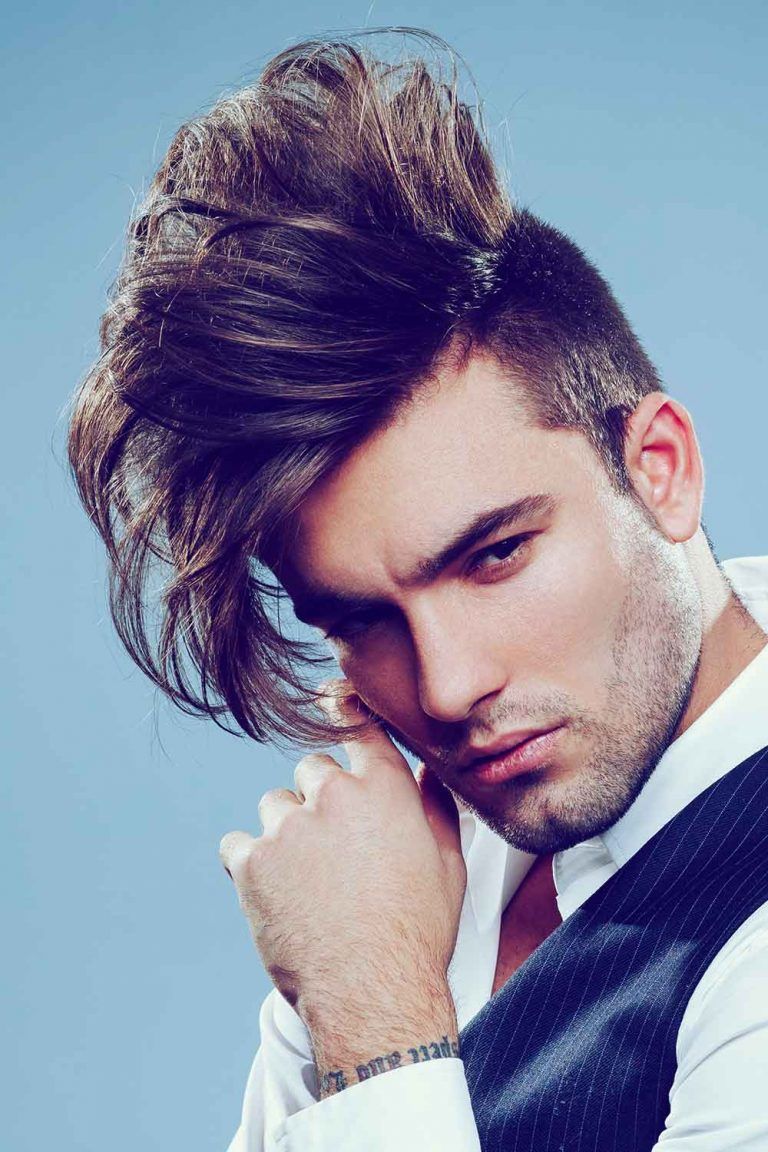 One can't go wrong with two things: an undercut and a taper fade with quiff. And here's how staggering you can look if you combine these two.
The Psychobilly Quiff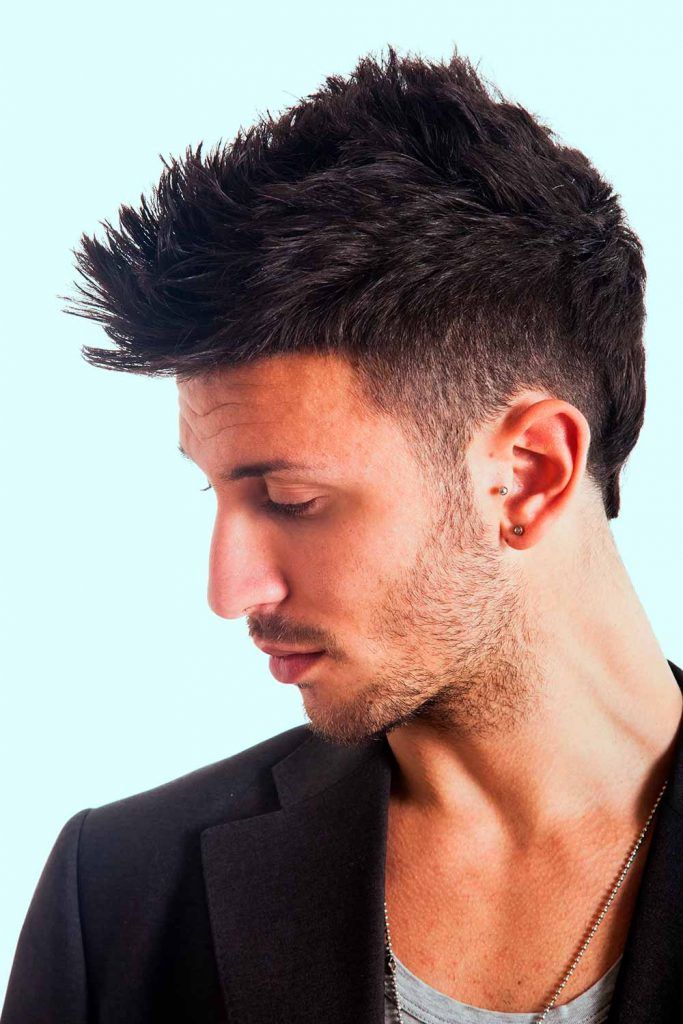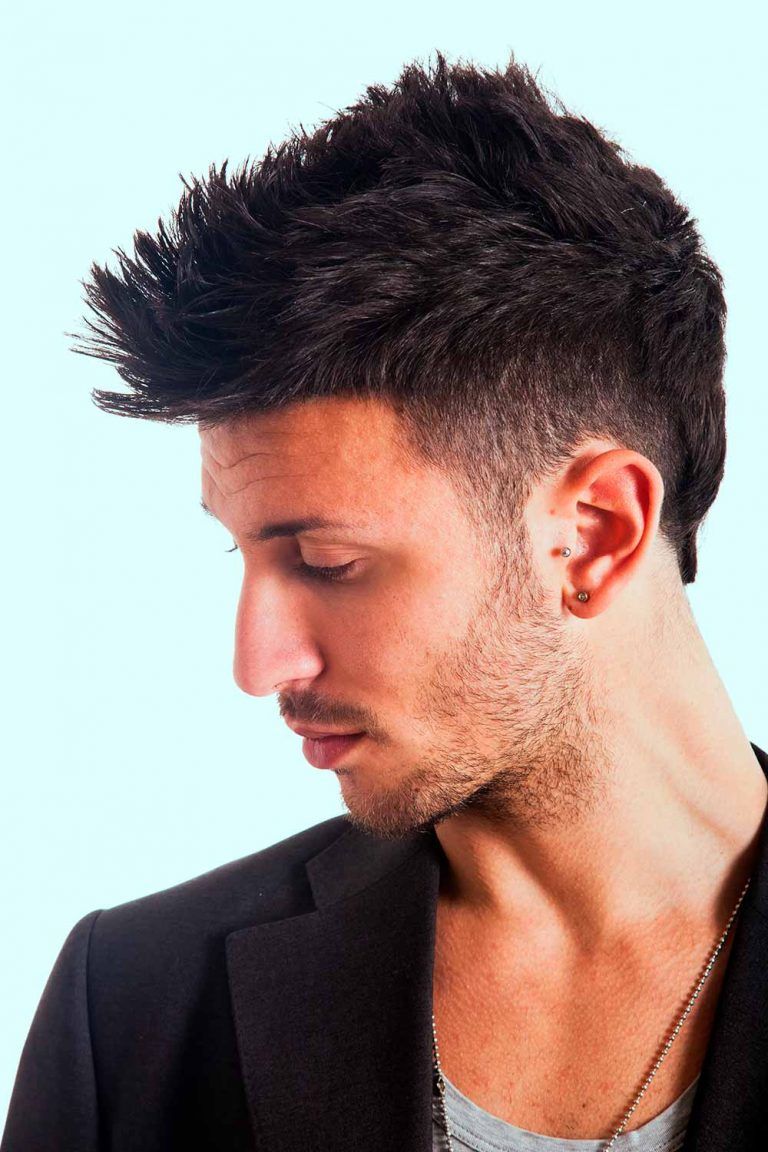 How about a disconnected quiff that plays with your mind? The way this taper outlines the shaved part and the contrastive top is something totally new.
The Messy Quiff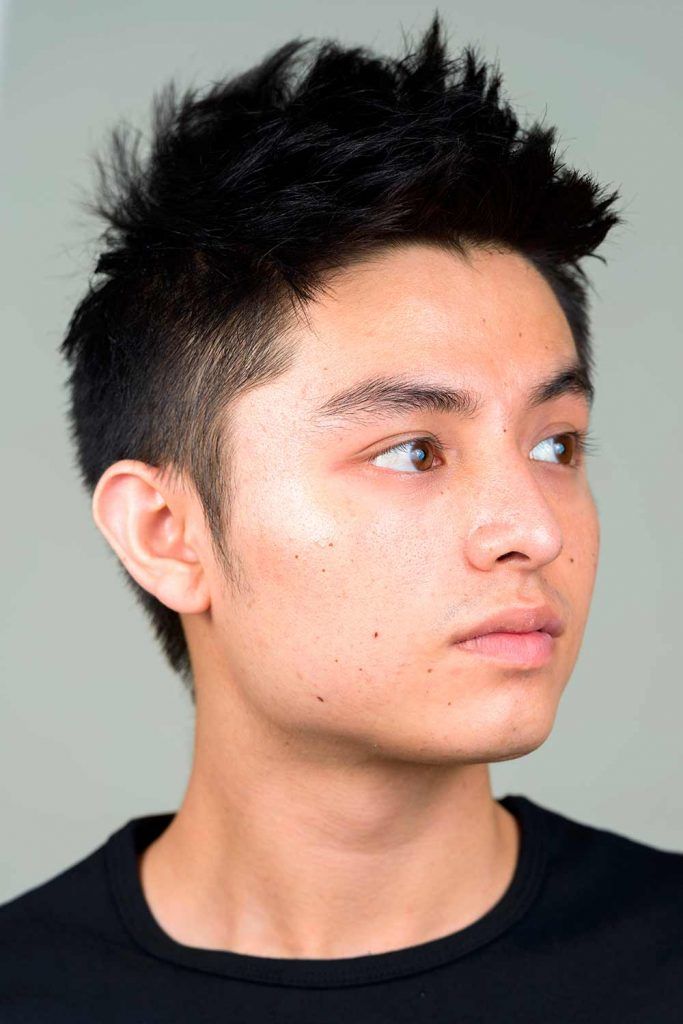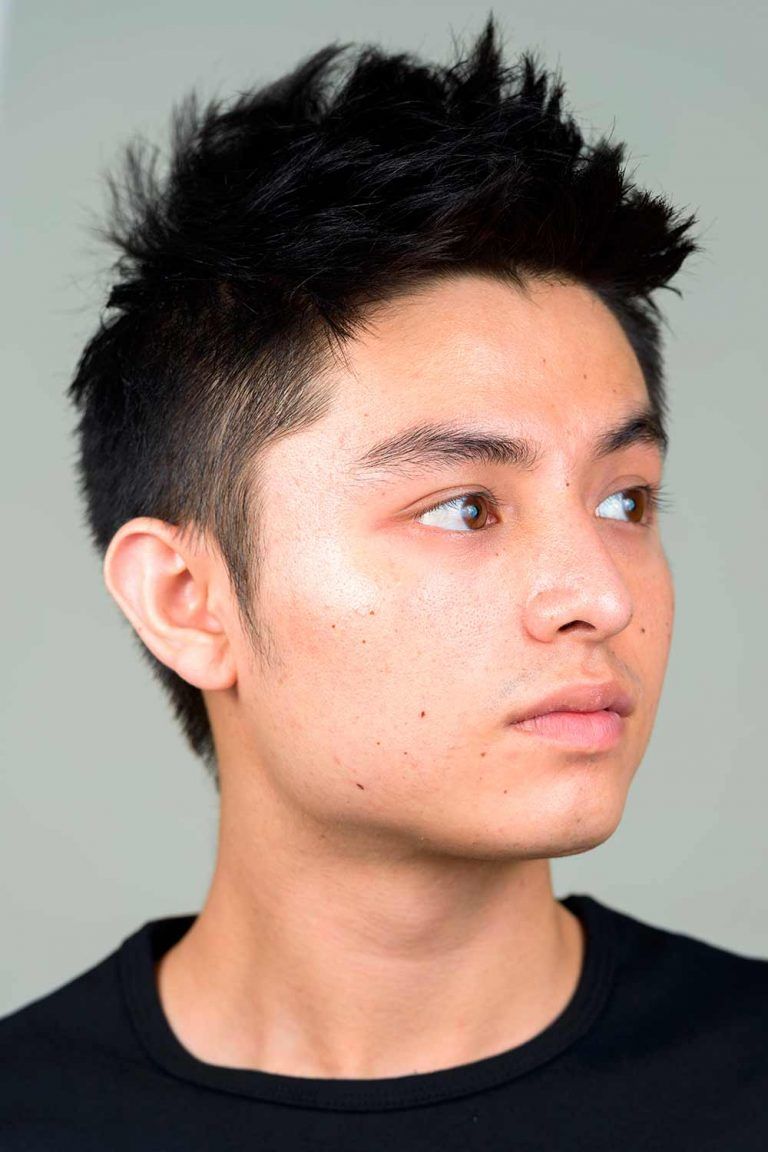 The messy quiff is nothing but a textured quiff with an effortless, carefree appearance. Don't forget to run your fingers through the top to achieve a natural look.
The Side-Parted Quiff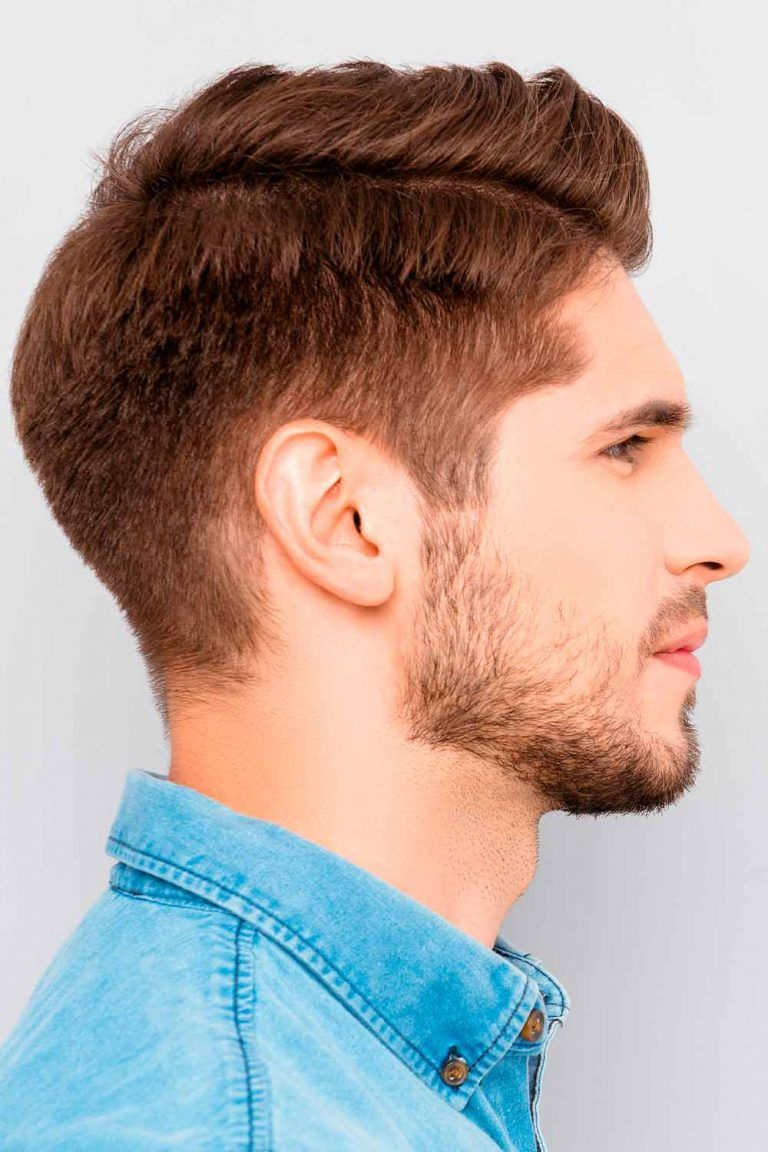 And here's the cut that is on everyone's lips these days. A long distinctive top with immaculately tapered sides, who could ask for more?
Messy Blow Out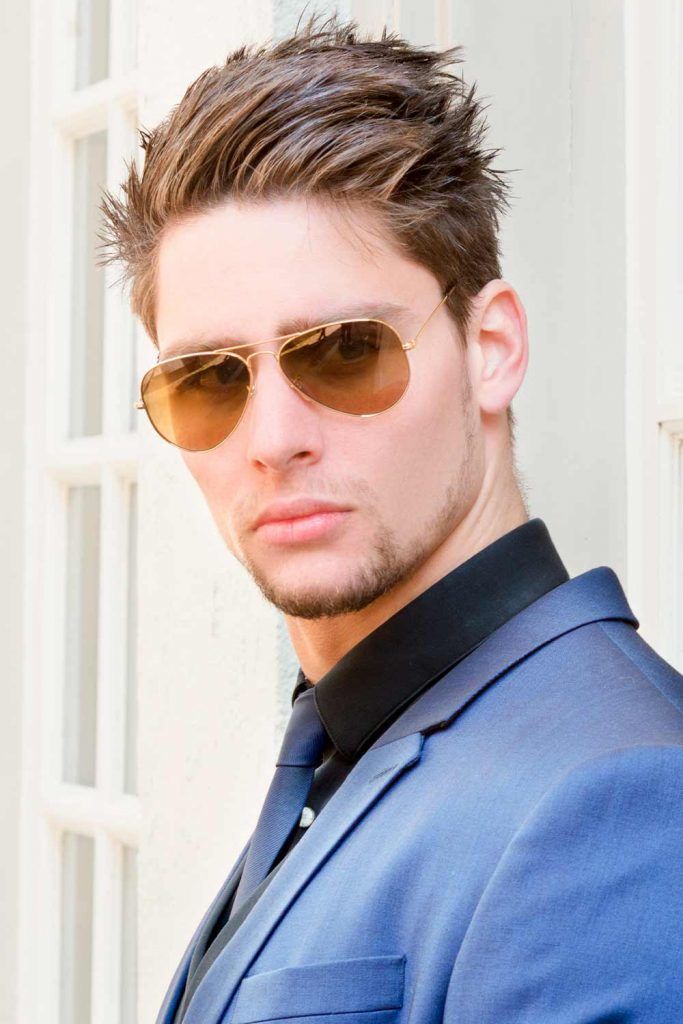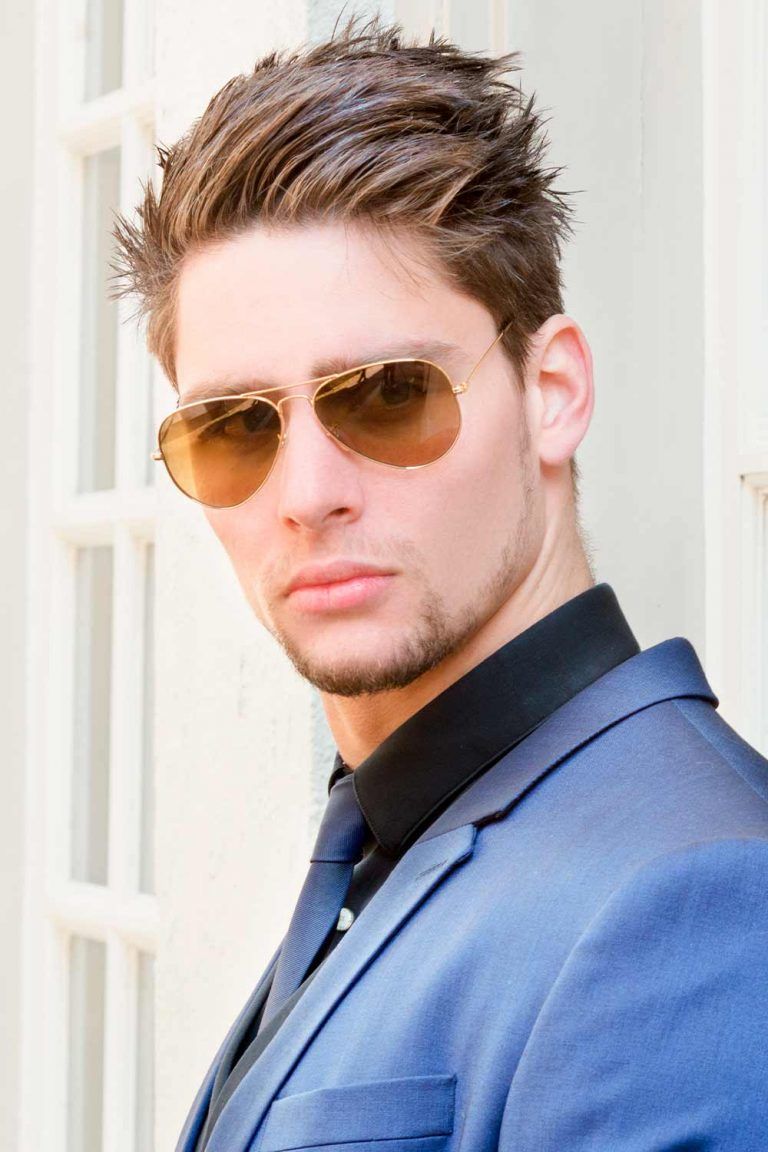 For a disheveled blowout with a carefree feel, ask your barber for thick layers throughout the length. Once you get your mane layered, all you need for this freedom in hair is a texturizing salt spray.
Elegant Quiff Hairstyle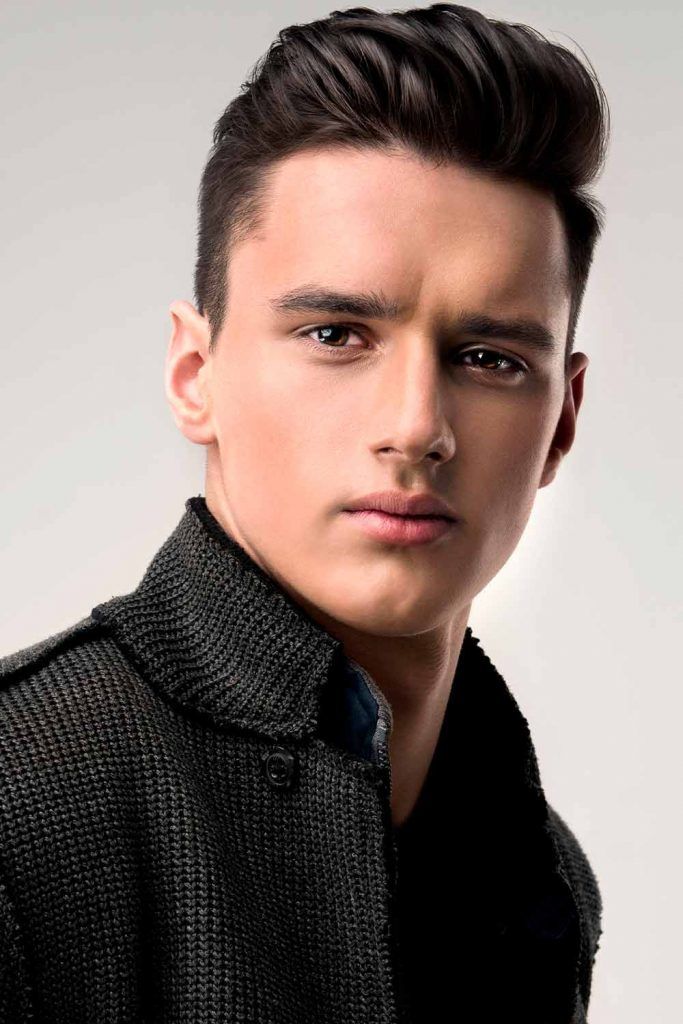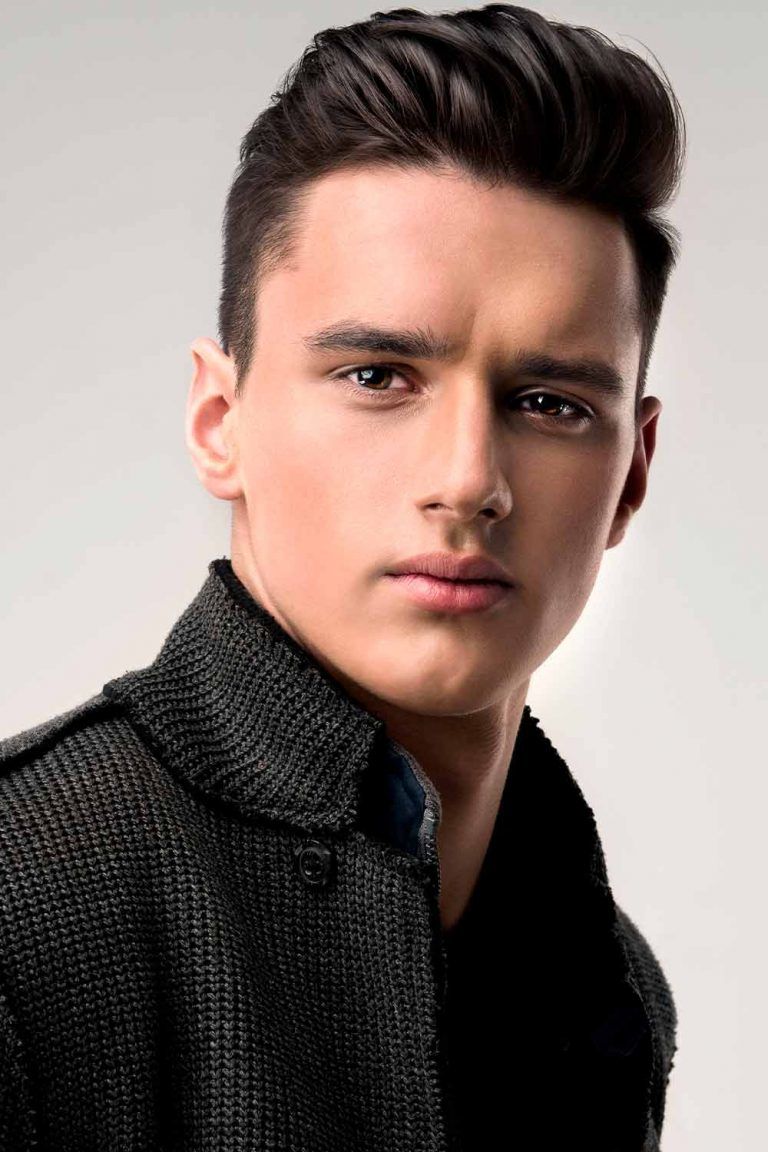 When some occasion requires you to show your gentleman features, a quiff will be your guide. Condition your hair to make it manageable, and style the top with a well-defined side part to create an immaculate smart look.
Brushed Back With High Volume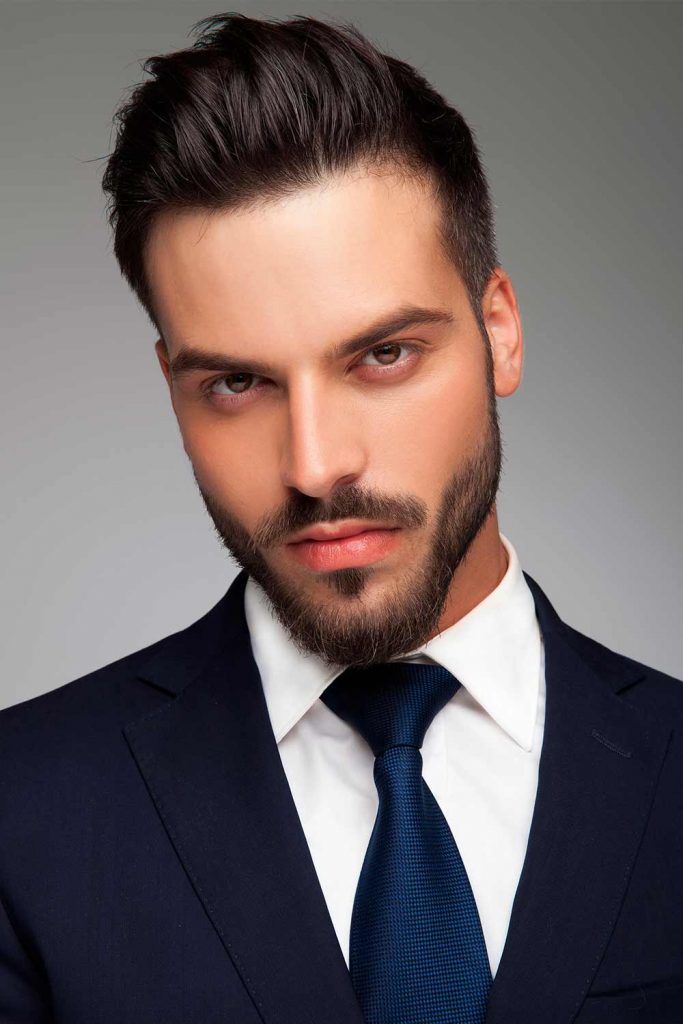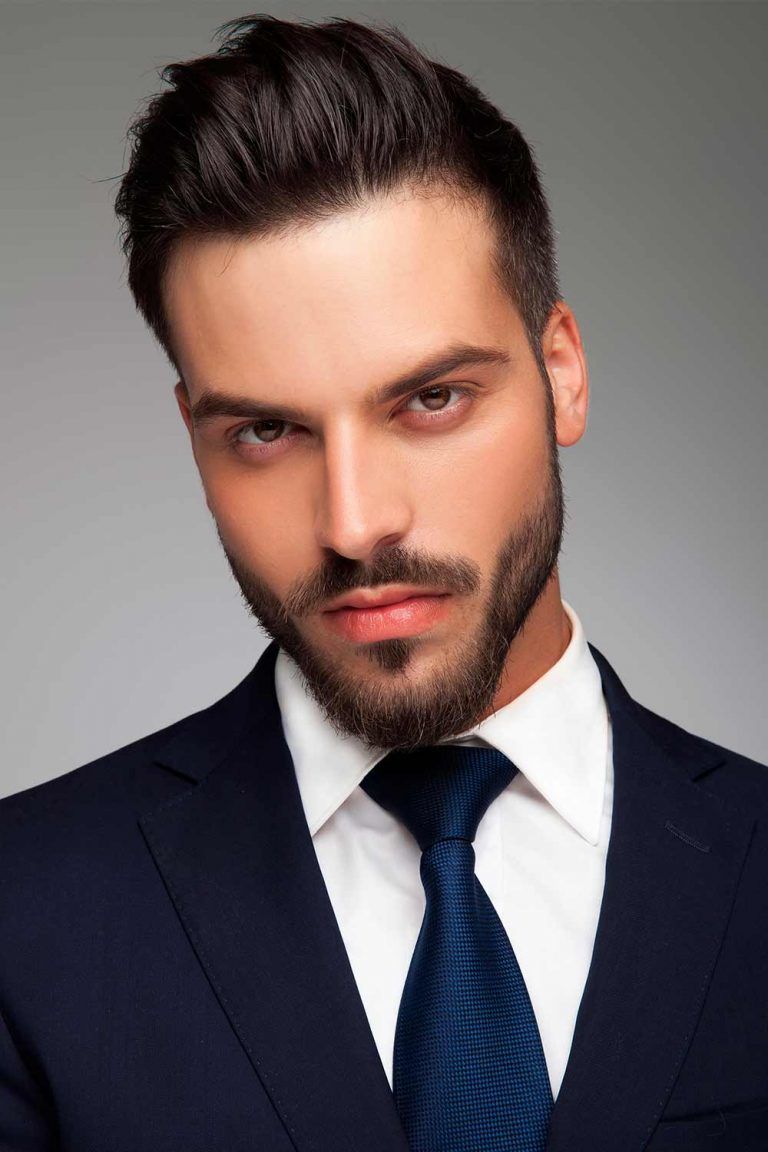 If you want to add more height and volume to the top, make sure to work with a medium layered quiff. Such a length will keep the balance between your face shape and the height of your top when it's brushed back. Work some product designed to add definition and finish the look with tousling.
Short Quiff + Fade = New Crew Cut Style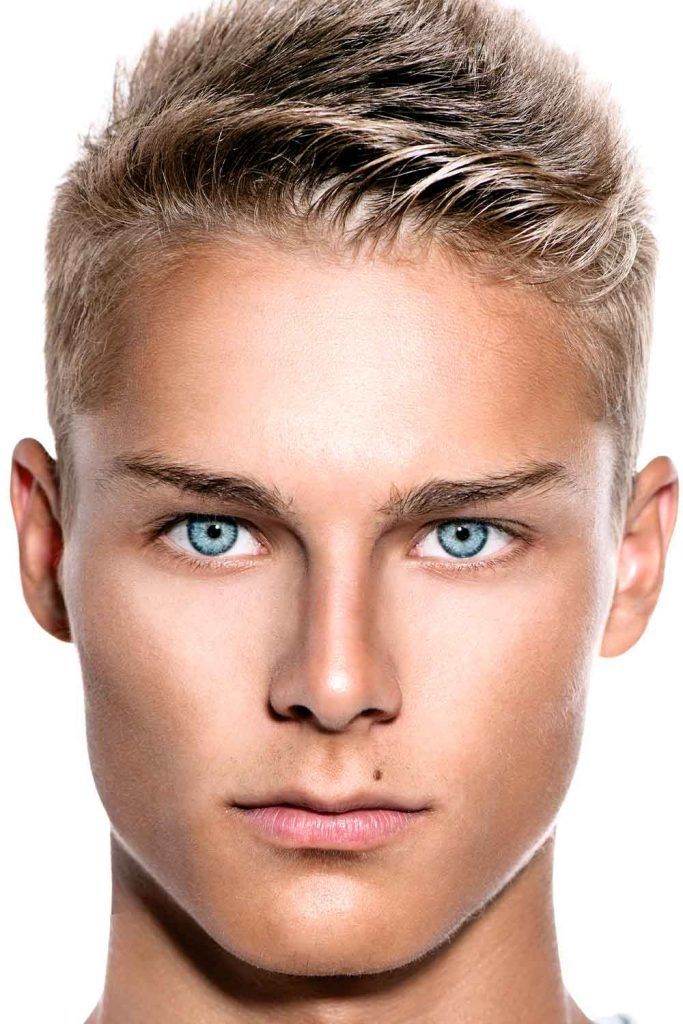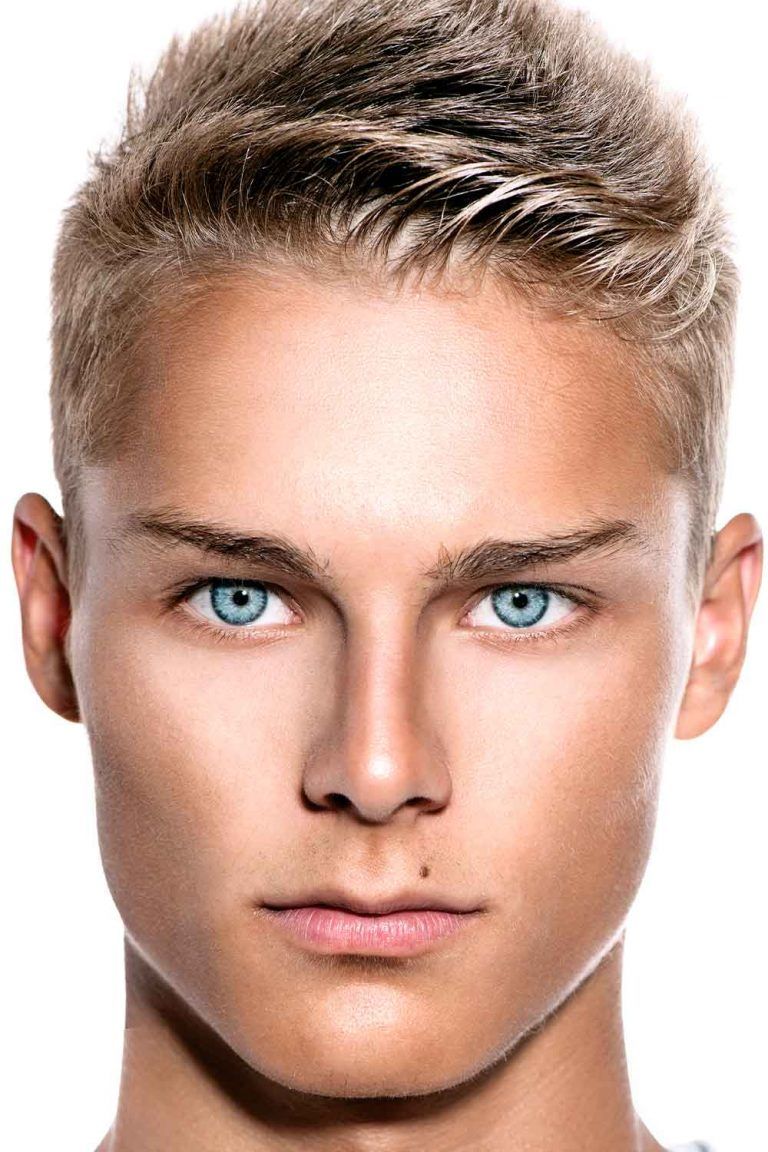 Keeping your hair at a moderate length is by no means setting limitations! By pairing a short quiff with a fade that gradually blends with it, you can feed two birds with one scone, looking hip and keeping the look simple with a stylish crew cut.
Blonde Textured Quiff With Beard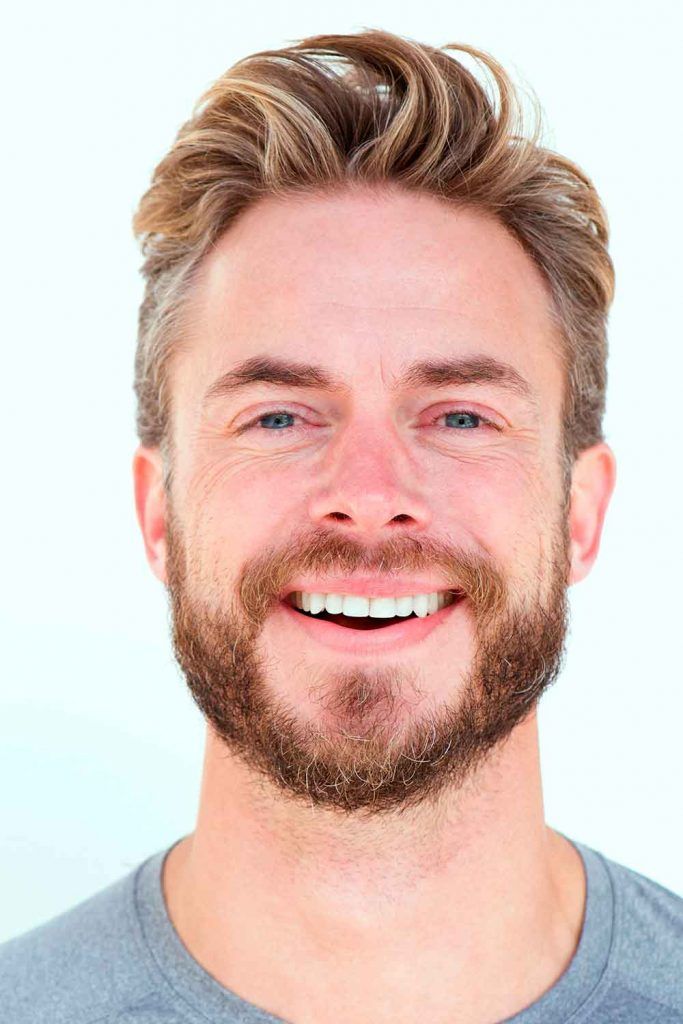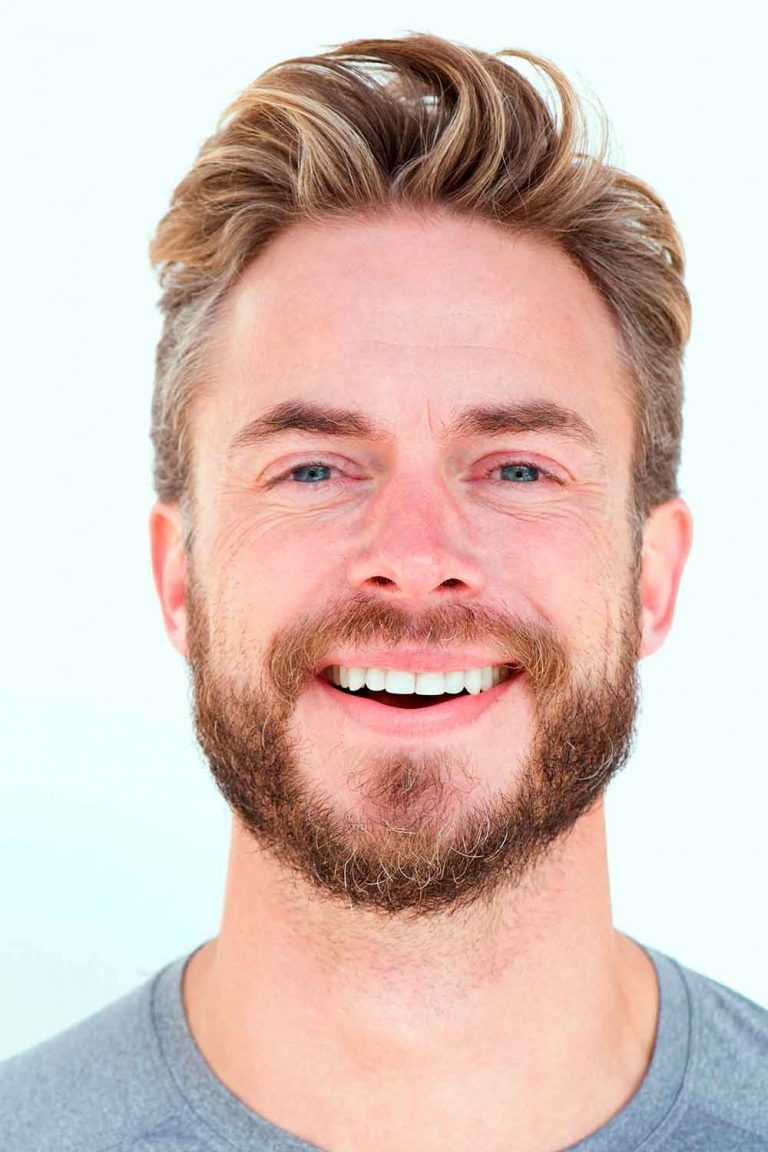 Men who wear goatees love to have a sharp appearance. If you're one of such guys, try combining your awesome beard with a textured quiff and a spiky colored finish: you will love the way its edginess enhances your manly look.
If you decide to travel in time, you can't go wrong with the quiff as it has always been an attention-grabbing trend.
Whether you want to rock an easy-to-do style on a daily basis or you want to be on point for some special occasion, this style will work for you anyway.
FAQ: Quiff
Can a guy quiff?
Even curly-haired men can rock a quiff, although it will look more ruffled than on straight-haired men. The curly quiff exudes a laid-back vibe and looks well with facial hair. This is especially true for men with wavy hair who are considering a quiff.
What is a modern quiff?
Combining the quiff with a trendy taper fade creates a sleek, modern look. This mixture makes an amazing contrast between the long hair on top and the short hair on the sides.This hairstyle is similar to an undercut quiff in terms of cool, edgy vibes, although it isn't as dramatic.
Is a quiff an undercut?
The quiff style is similar to the undercut in terms of cut: it is short on the sides and back and long on top. The top of the hair is brushed upward and combed gently back for a textured, stylish look.
Was this article helpful?