These days a buzz haircut is a pretty new and unusual trend. Nevertheless, many celebrities have rocked this style on the red carpet already. You may start thinking that what can be pulled off by celebrities is totally not for you. But we are going to prove you that extra short hair can be fun and feminine. Of course, there are fewer ways to play around with your mane, but something still remains. So let's have a look, shall we?
Buzz Cut Fade
Credit photo: instagram.com/siiickbrain, instagram.com/goldilaaks, instagram.com/jack_the_barber74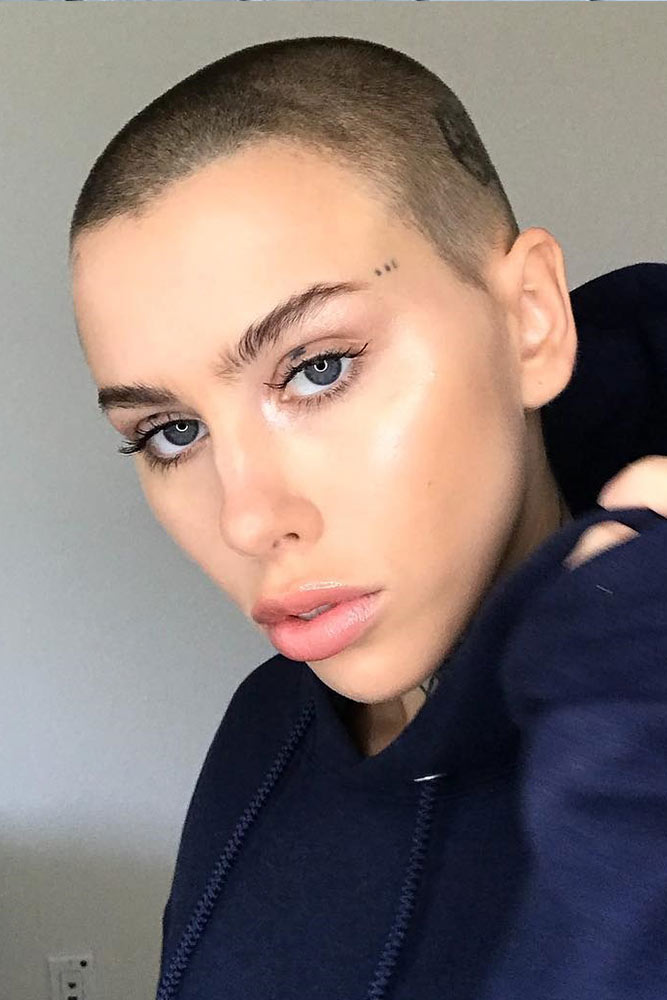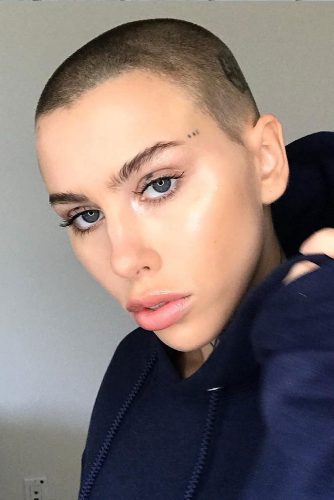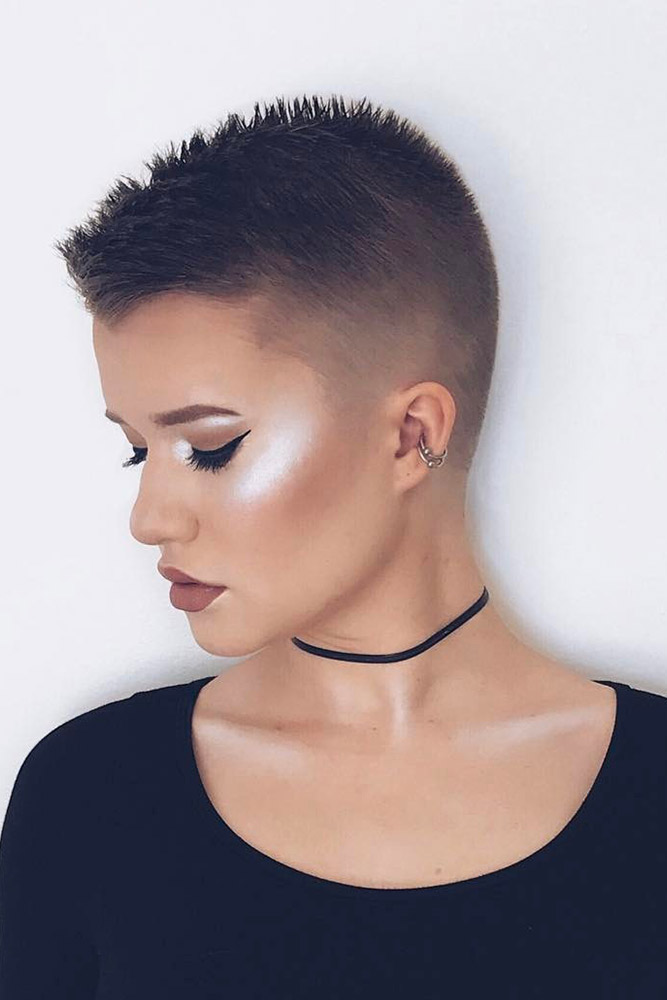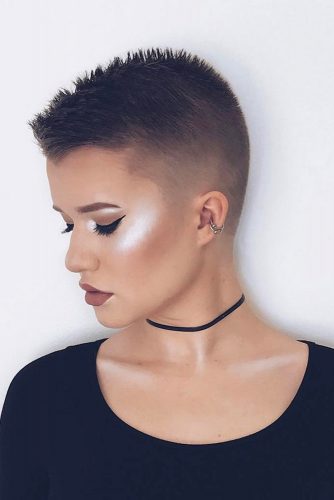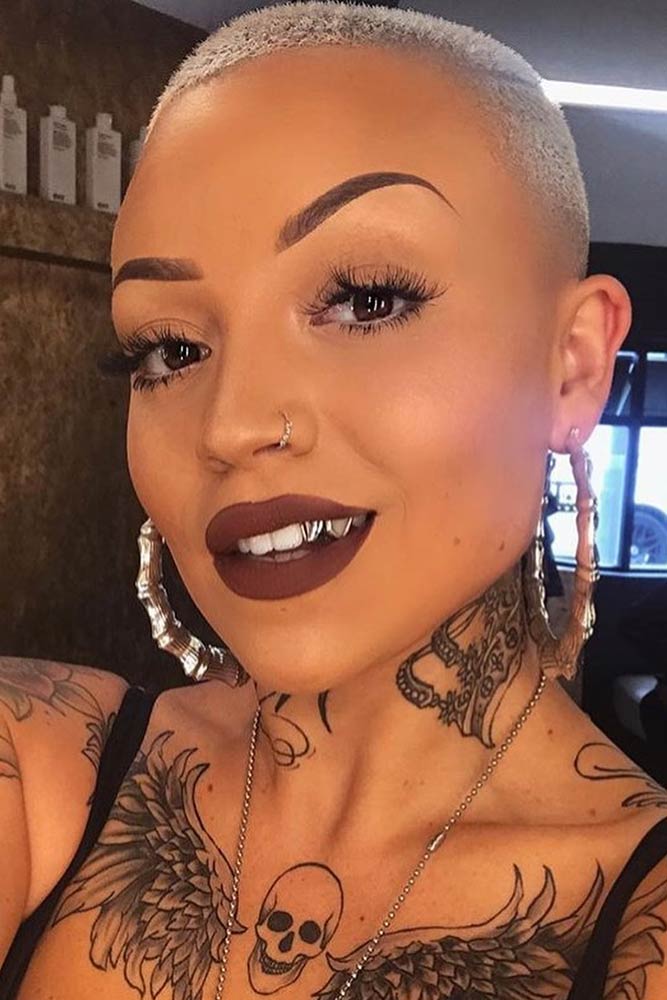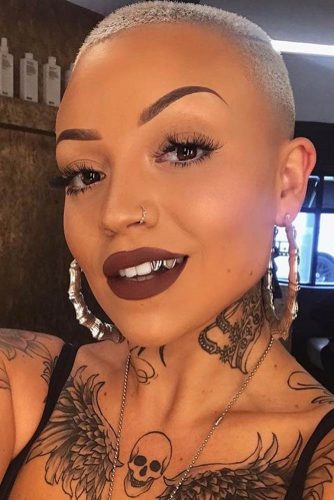 If shaving your head completely is not something you think will suit you, there is a way out. How would you feel about keeping half an inch of your hair? All you need now is trendy color that reflects your sense of fashion and a clean finish that defines your look, don't you think? A buzz cut fade where perfectly graduated clean sides transit to a sharply cut short top is your shortcut to the spotlight.
Colorful Buzz Cut
Credit photo: instagram.com/fernanda.marz, instagram.com/damarishordejuk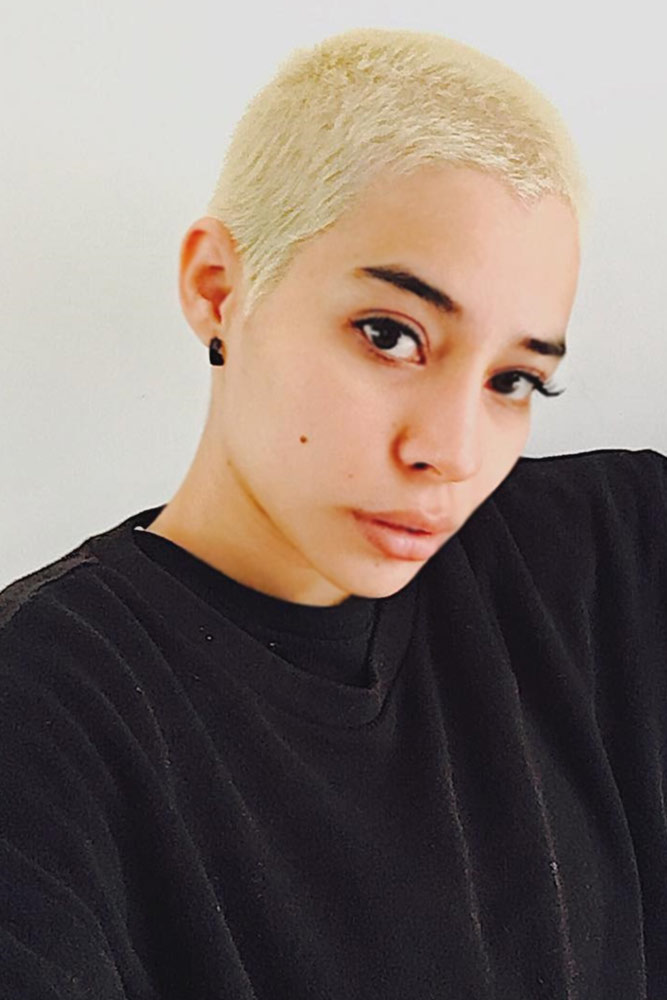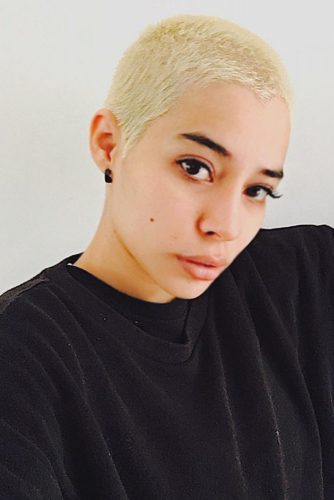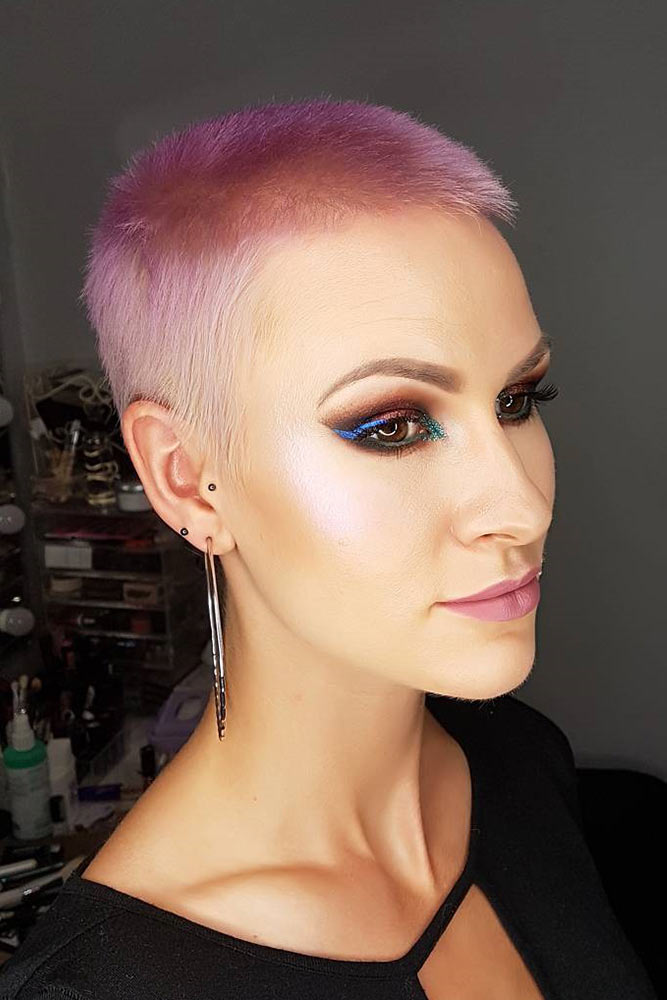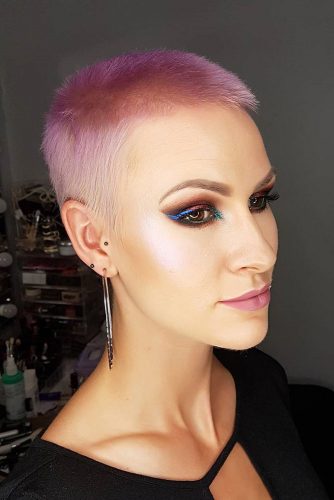 Speaking of colors, if you are looking for cool haircuts and decide to go extra short, do not leave the color out. You will always look even more special if you add just a tiny bit of brightness to your look. How about pink? Or maybe daring blue? Whatever your choice is, remember: the female buzz cut is your canvas for endless color experiments.
Long Buzz Cut
Credit photo: instagram.com/angydarling, instagram.com/zoerainphoto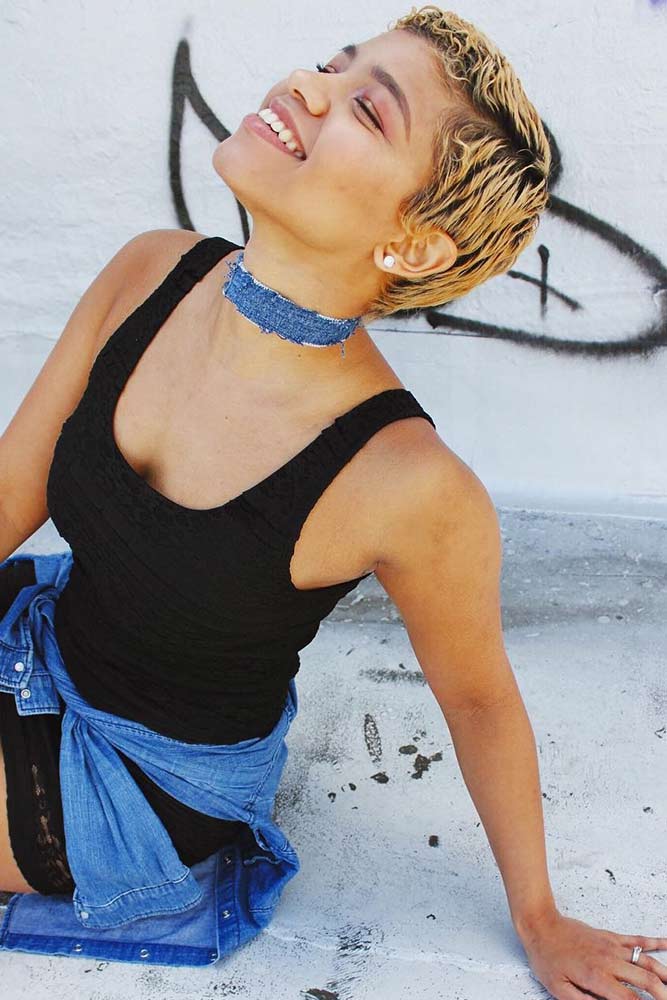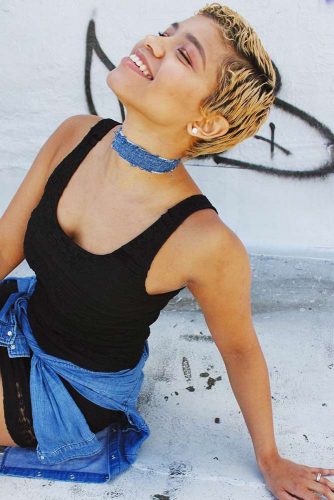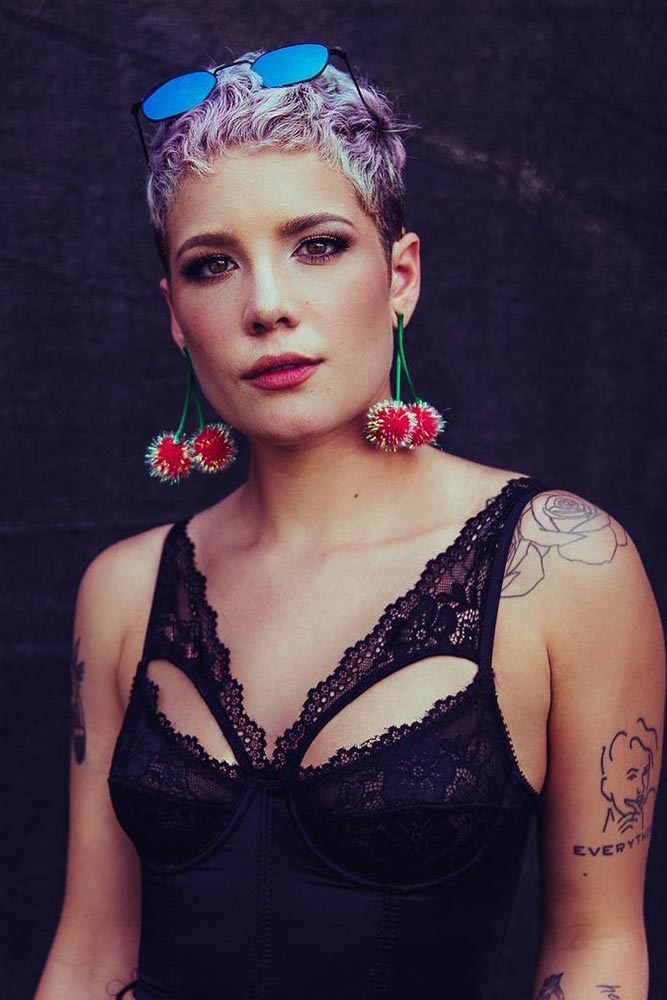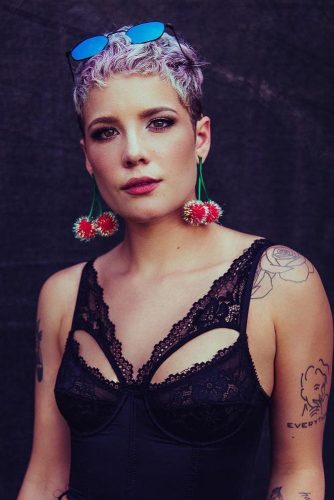 When it comes to a long buzz cut, the word 'long' gains a new meaning. In fact, such haircuts look similar to pixies, as they're short enough to make heads turn and long enough to allow women to experiment with their texture in any way they want. We prefer to call this cutie a pixie buzz cut: it combines the edginess of a buzz and the styling freedom of a pixie. In other words, you can't go wrong with this cut.
Military Buzz
Credit photo: instagram.com/damarishordejuk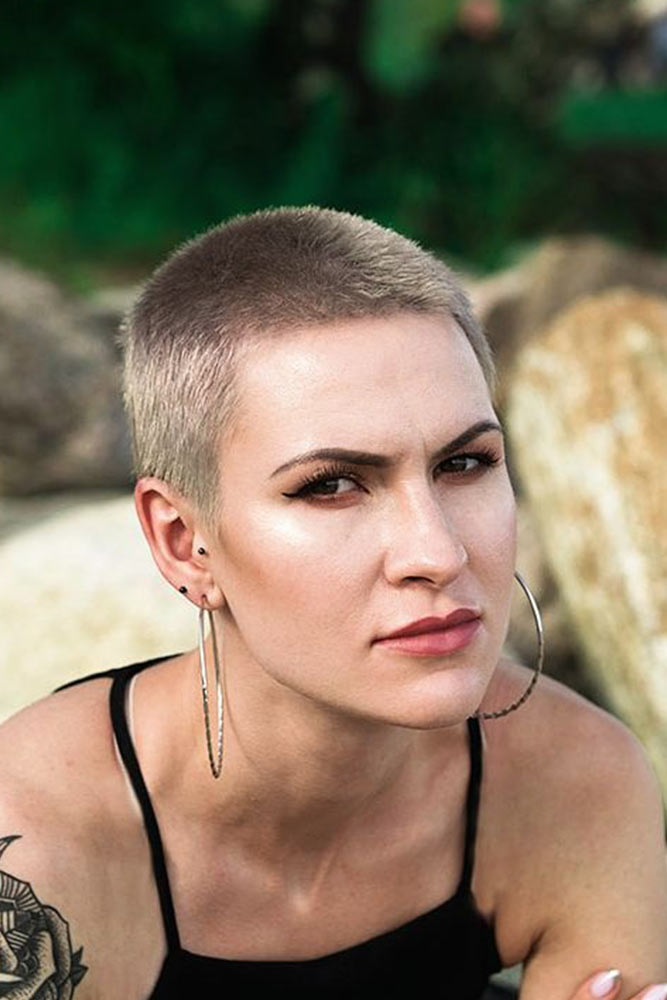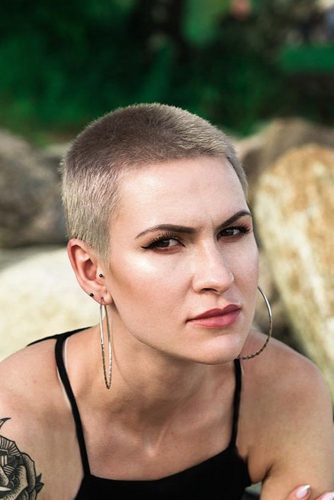 There's no need to tell you about the origin of the military buzz cut; its name speaks for itself. But, there's something that must be noted: the once military cut can become an exclamation point for your modern look. This cut is one-length, therefore super simple. But, this simplicity is something that can bring out your natural beauty, as well as show off your love for experiments. That being said, this cut heads the top of our personal list of the best androgynous haircuts. Life is too short not to experiment, especially when you're a buzz cut girl. Even very short haircuts can speak loud!
Buzz Cut Hairstyles
Credit photo: instagram.com/indylipsense, instagram.com/ellisevanessamitchell, instagram.com/indylipsense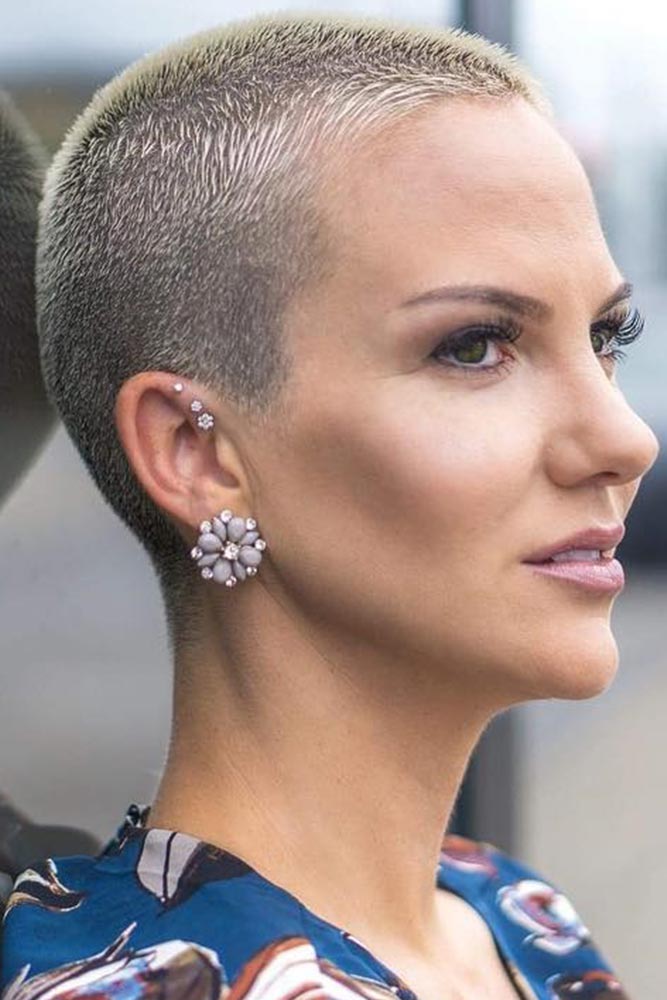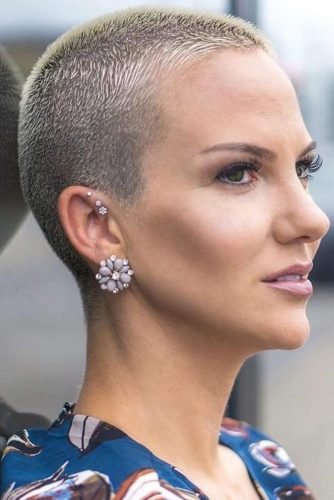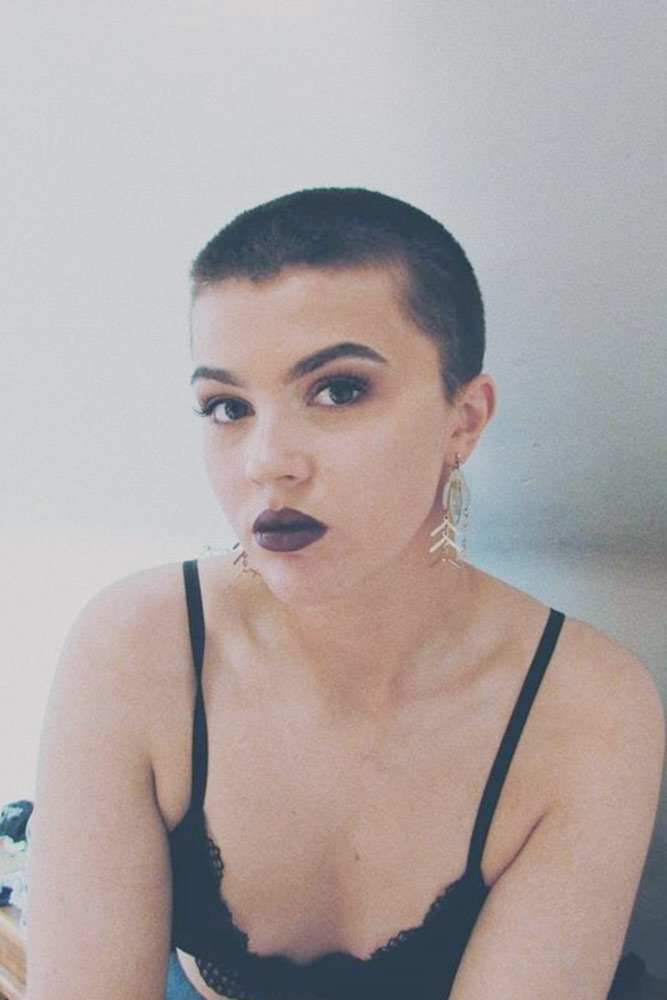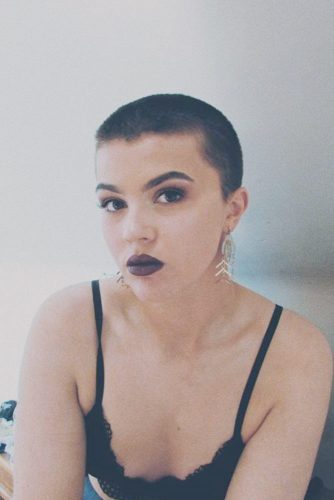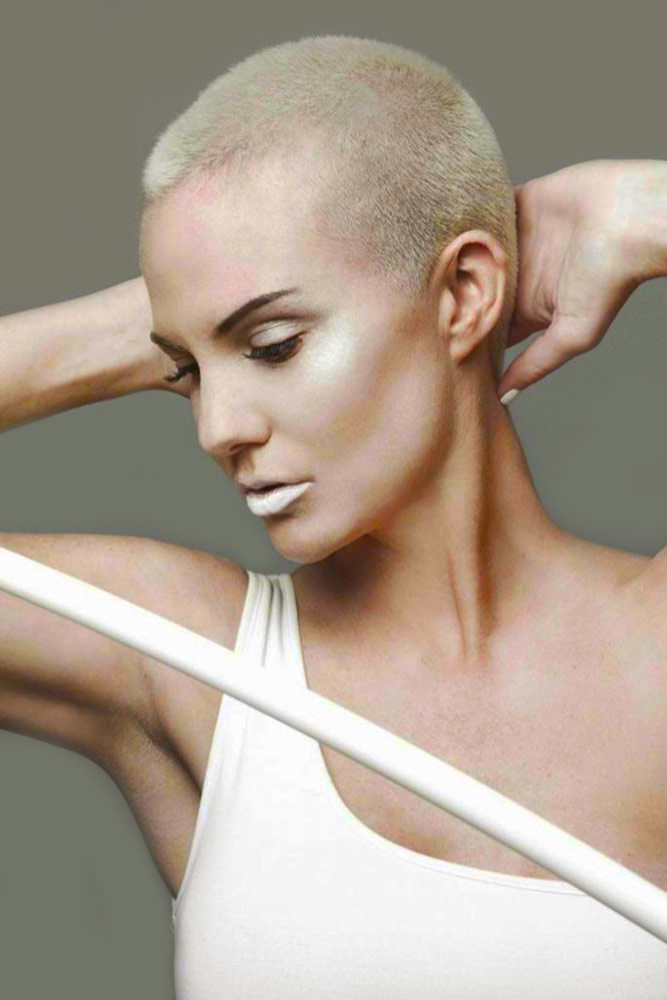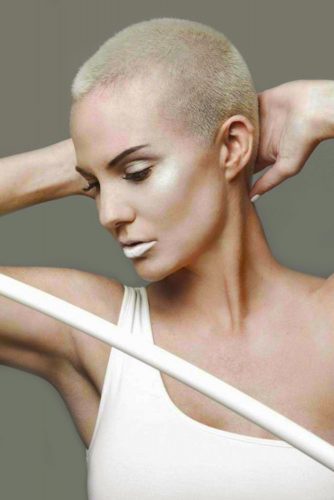 There are times in our lives we should remember. A permanent tattoo is a great reminder, but if you want to have it hidden from everyone else, there is no better place than your head. And on the contrary – need a revelation? Shave your head and let them see: buzz cut hairstyles will be there for you! The best thing is, with this cut you can do nothing with your hair. Instead, play around with the texture by switching between clays, pomades, and gels.
Dark Buzz Cut
Credit photo: instagram.com/julianapedroc, instagram.com/celine_bernaerts, instagram.com/iamaustinbrody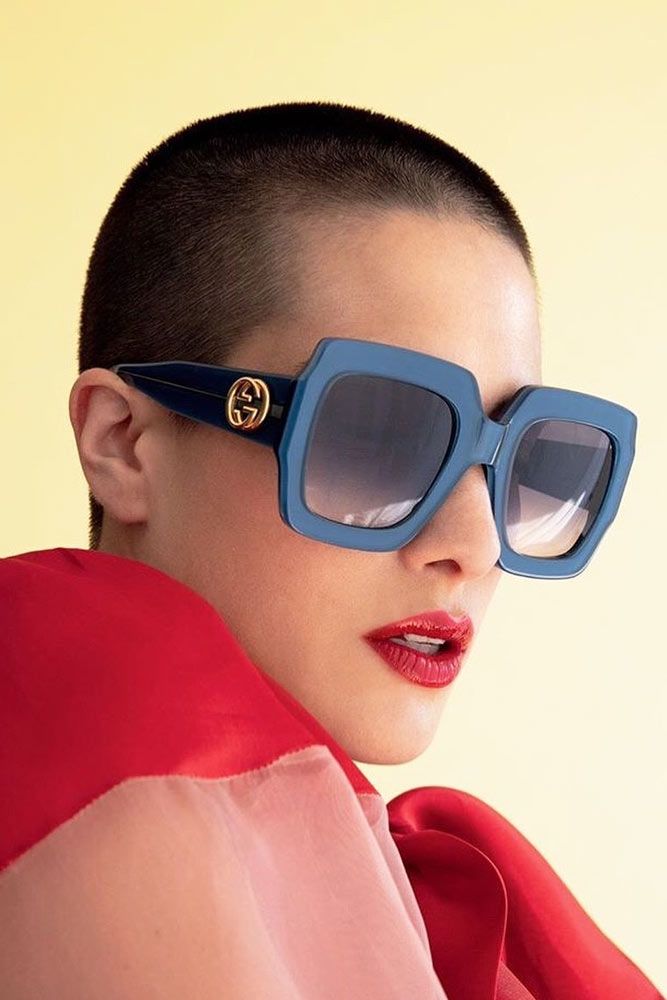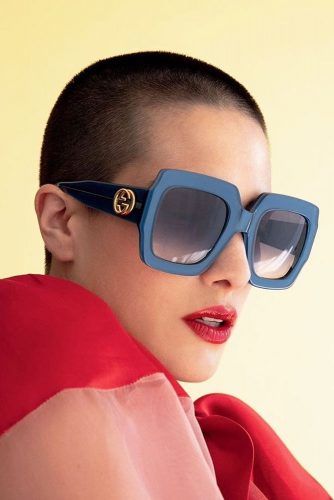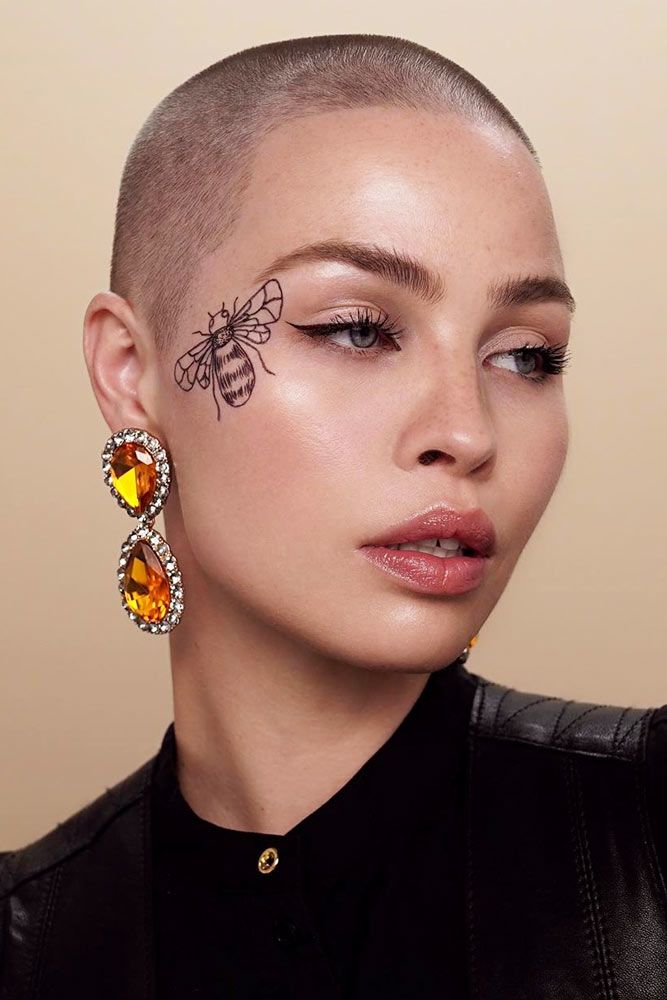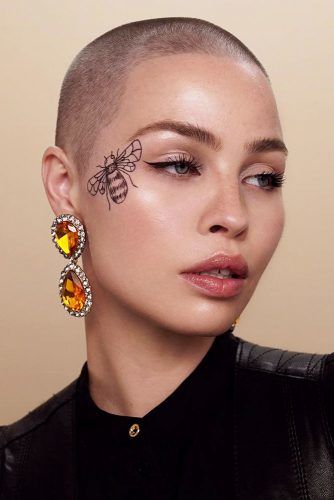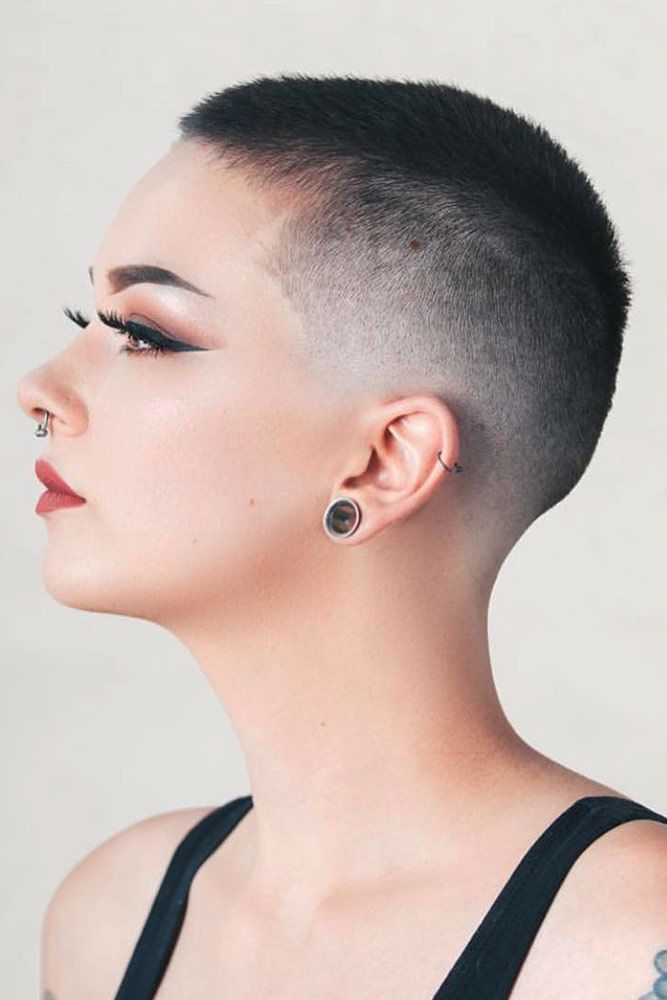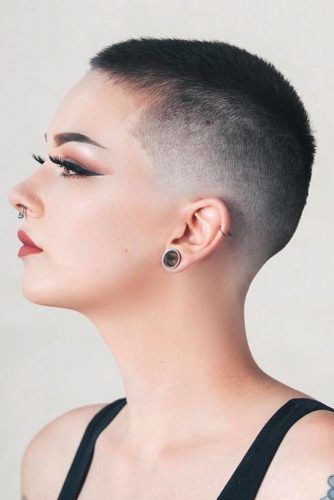 Here's a little tip on how to give yourself a buzz cut: do it with all your creativity in mind. Obviously, all you need for a buzz is to shave all your hair off to the desired length. And if you want to make it look big, think big as well! Try taking a creative approach to the sides, experimenting with the length graduation and edgy finish on the top. On dark manes, such experiments look extremely radiant.
Blonde Buzz Haircuts
Credit photo: instagram.com/ckaedingcolor, instagram.com/beautybyrachelrenaepaz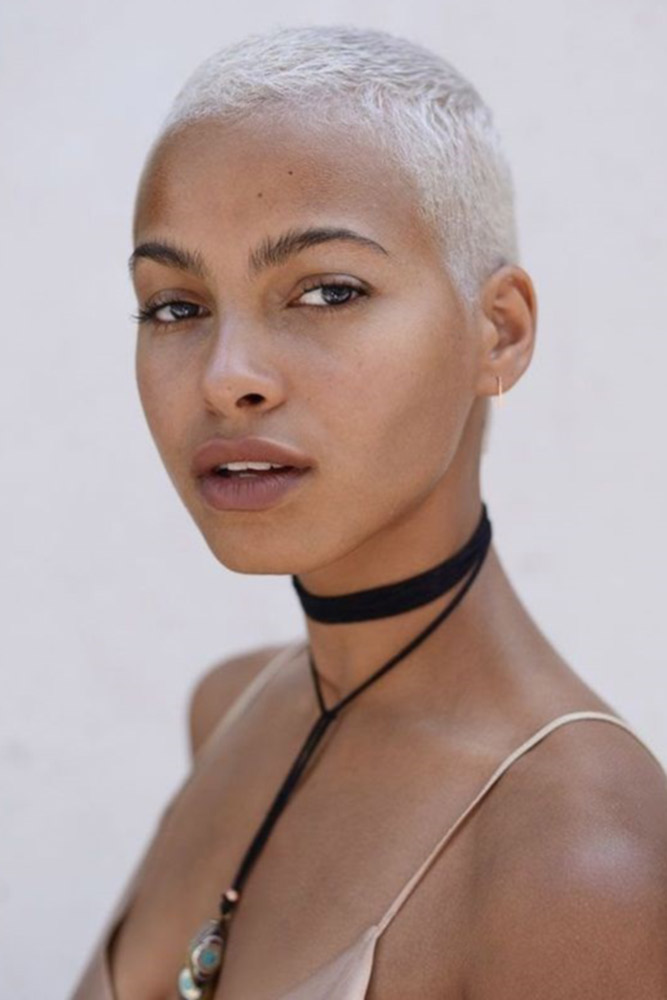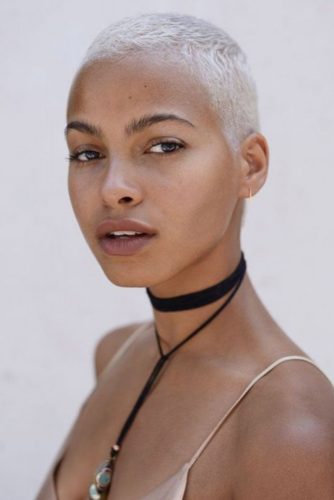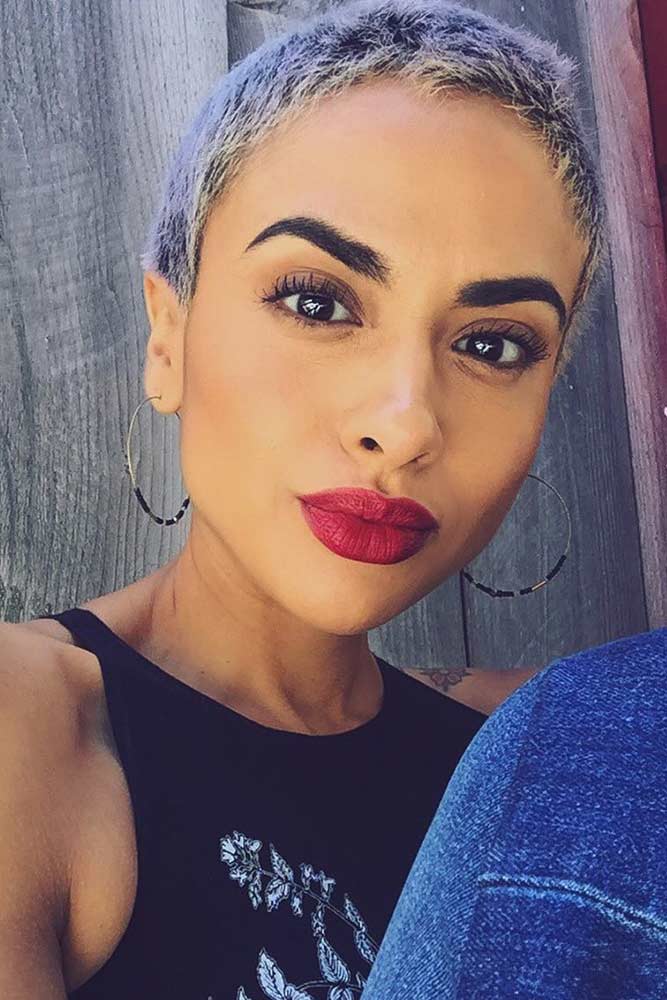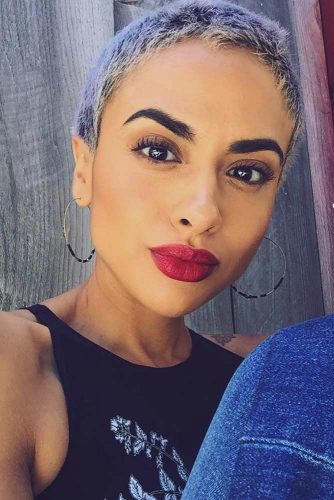 Who says that short haircuts can't be sexy as hell? Well, let them envy the sexiness this platinum-colored buzzed hair vibrates with. It seems that even something ethereal is present in this look, doesn't it? By the way, the buzz cut women are so in love with is a real chameleon: it's as feminine as its daring. It's just all about the choice of color!
FAQ: Buzz Haircut
Is buzz cut attractive?
If you have an oblong face, the buzz appearance will it look wider and more manly. Women are drawn to masculine characteristics in general. That's why the buzz appearance works.
What is the difference between a buzz cut and a crew cut?
The hair length in a buzz cut is the same in all directions. Clippers are used in both the crew cut and the buzz cut and. However, the crew cut may have various lengths of hair in different places on your head. Hair is longer in the front and shorter in the back in a crew cut, with additional options.
Is a buzz cut unprofessional?
The easy and uncomplicated buzz cuts, as you can see, are highly flexible and nearly universally regarded professional.