By:

Glaminati Media

| Updated:

07/10/2019
Magical Blue & Violet Highlights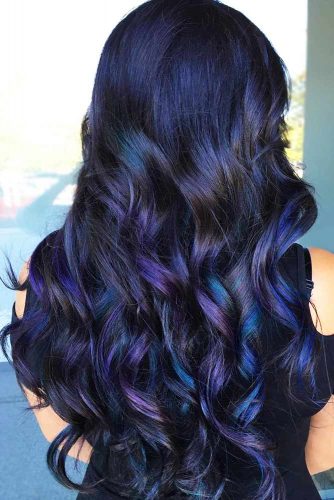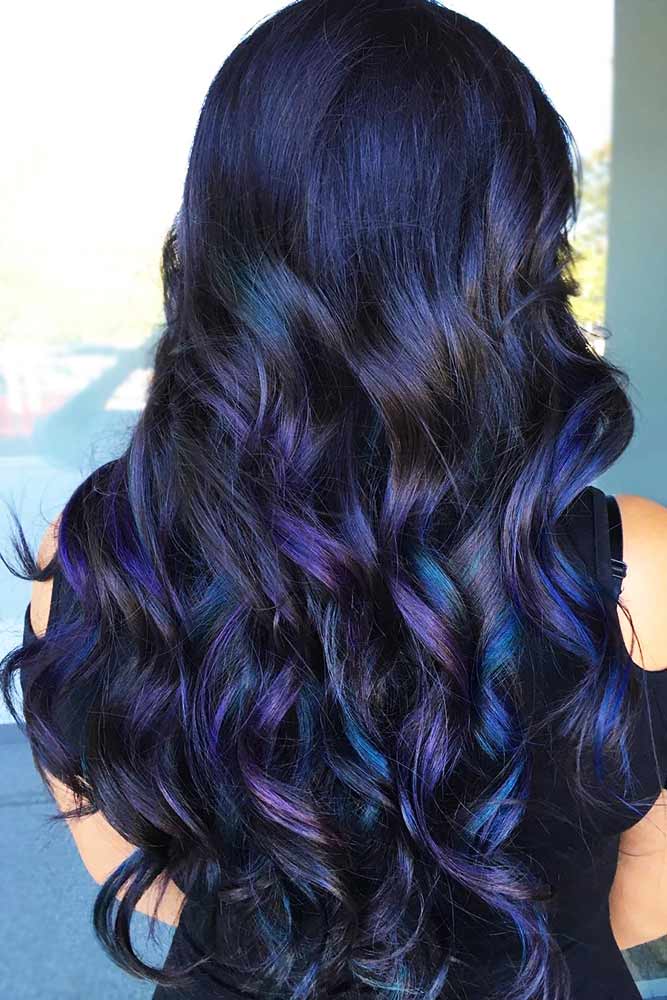 Once you have a look at the blue hair color chart, you will notice two seductive colors that will captivate you once and for all. Yes, we're talking about blue black and dark blue hair colors. They may appear similar at first sight, yet there is a strong color difference between them. The first color is mostly black, with a bluish tint that enhances the deepness of the base. As for dark blue, it's the darkest version of blue, where deep dark undertones prevail. They're both so beautiful that we can't even imagine how to make a choice! So why don't you mix them all? This magical blue hair color is the mixture of these wonderful two, accompanied with accentuating violet highlights. It's a good start, isn't it?
Source: xostylistxo via Instagram
Dark Blue With Bright Elements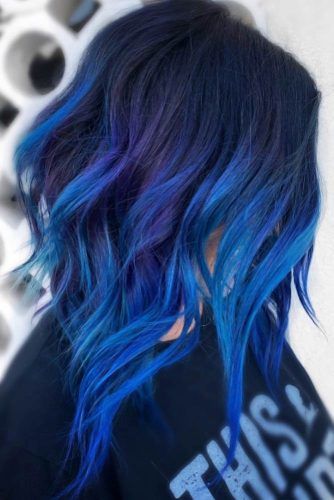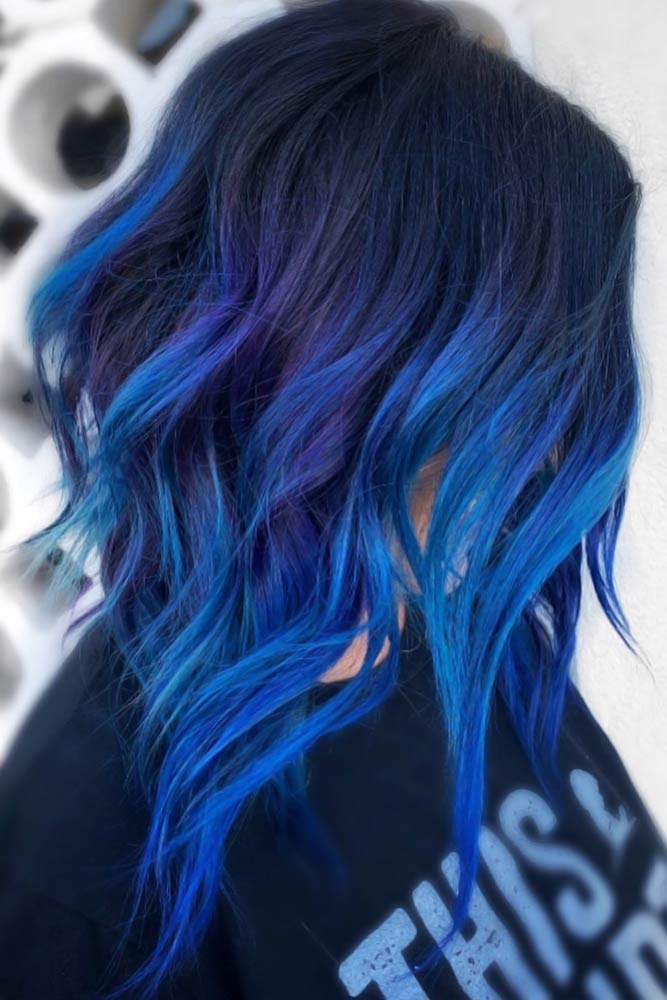 How about you to add some lighter accent to your dark blue look? A little contrast will enhance the beauty of your deep primary and create stand-out elements that will catch people's eyes with their brightness. Dyeing some of your strands in light blue or violet hues is a stunning idea to spice up your color and make it even more unusual.
Source: jaywesleyolson via Instagram
Denim Blue On Black Hair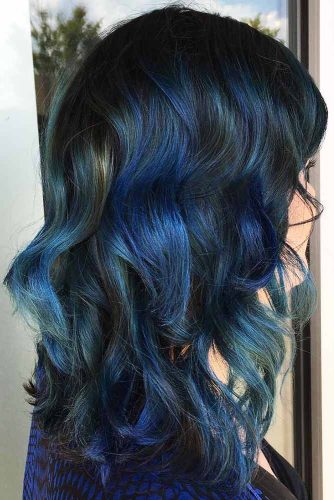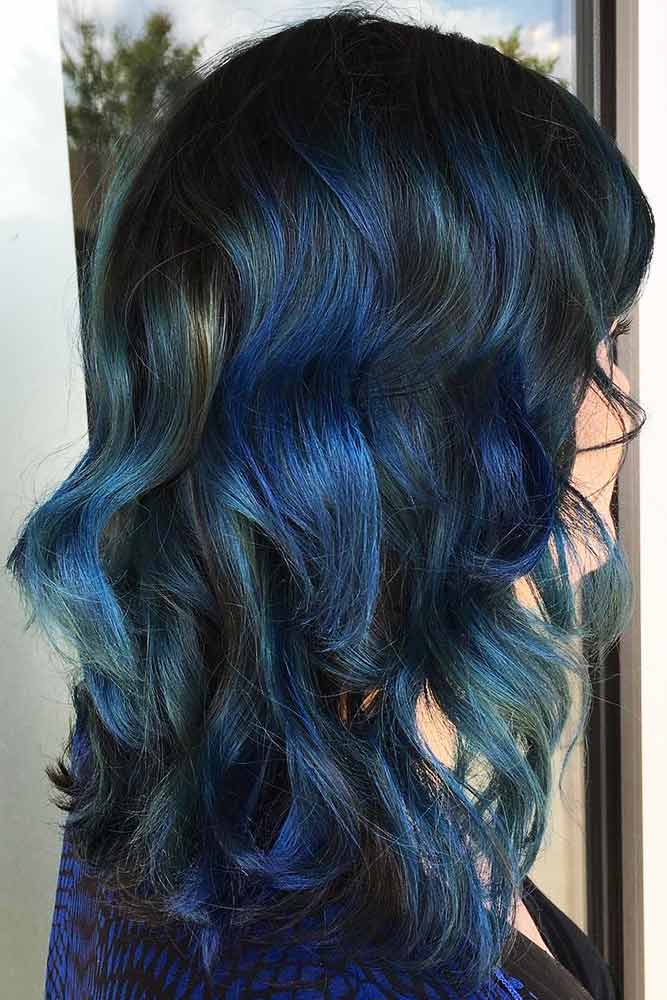 Every color has a lot of shades; can you imagine how many undertones you can create? This blue black hair look is called so not for nothing: you can clearly see the dark base and a soft denim blue tint all over it. There's no an all-over color; there's a sumptuous dimension of deepness and softness. To get such a duo, you can apply semi permanent denim hair dye, which will give you a stunning effect for two weeks.
Source: xostylistxo via Instagram