Female mullet is gaining popularity at the speed of light, and it's safe to assume that no one has expected the cut to become a new trend. Not so long ago, we all thought a mullet is a long-forgotten style that bikers used to show off in the '80s. However, the hair fashion turns out to be unpredictable, and now every fashionista is dyeing to come up with the style that is the rarest but most inspiring. Would you like to learn about the looks that will turn the tables? You have come to the right place!
Modern Female Mullet: Who started the recent trend?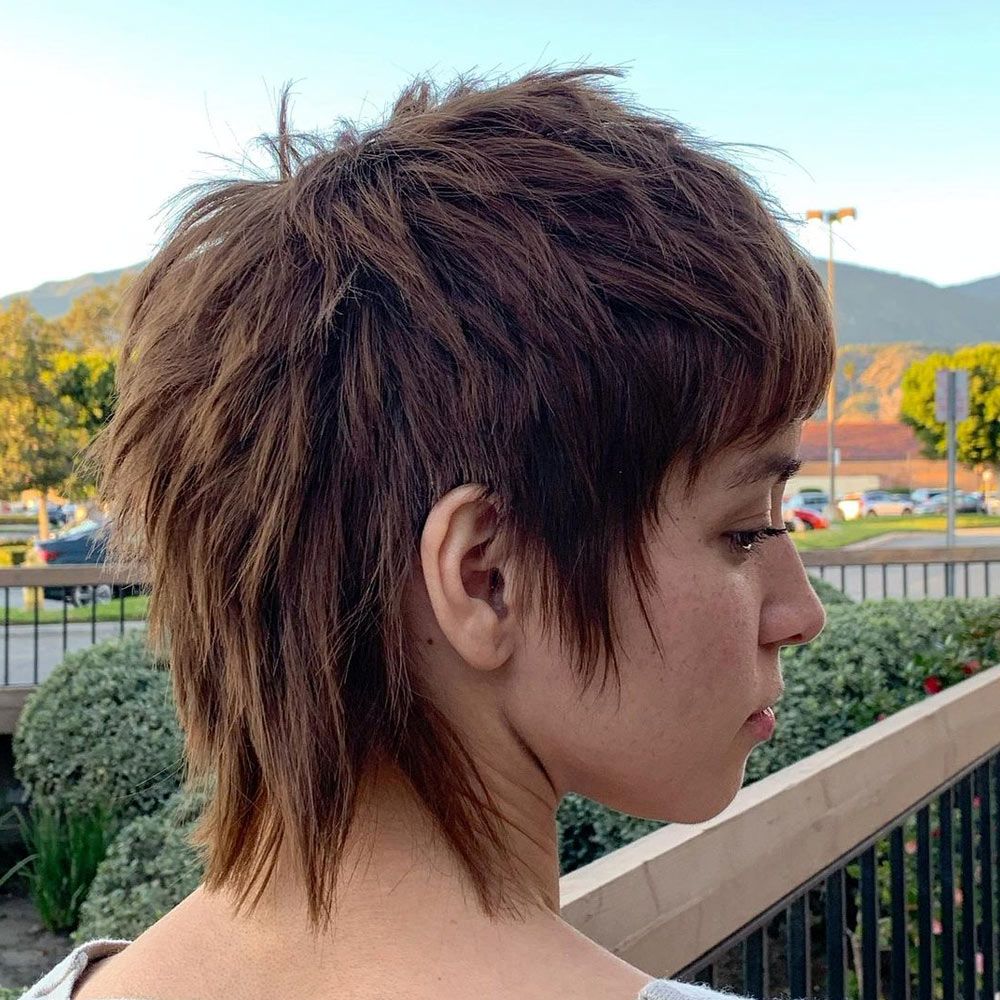 Credit photo: instagram.com/shrunknheads
When it comes to a hairstyle that was popular decades ago, it's safe to assume that if it returns, it'd be a close replica of what it used to be. A modern mullet is certainly an exception to the rule. The only thing that remains is the definite rebellious vibe the cut is known for. Miley Cyrus was the first one to adopt the trend back in 2019, and the obsession with the look started to spread ever since. These days such celebs as Zendaya, Irina Sheik, and even Ri-Ri can't but play around with the hairstyle. If you want to keep up with those fashion icons, you should better know your options.
Classy Mullet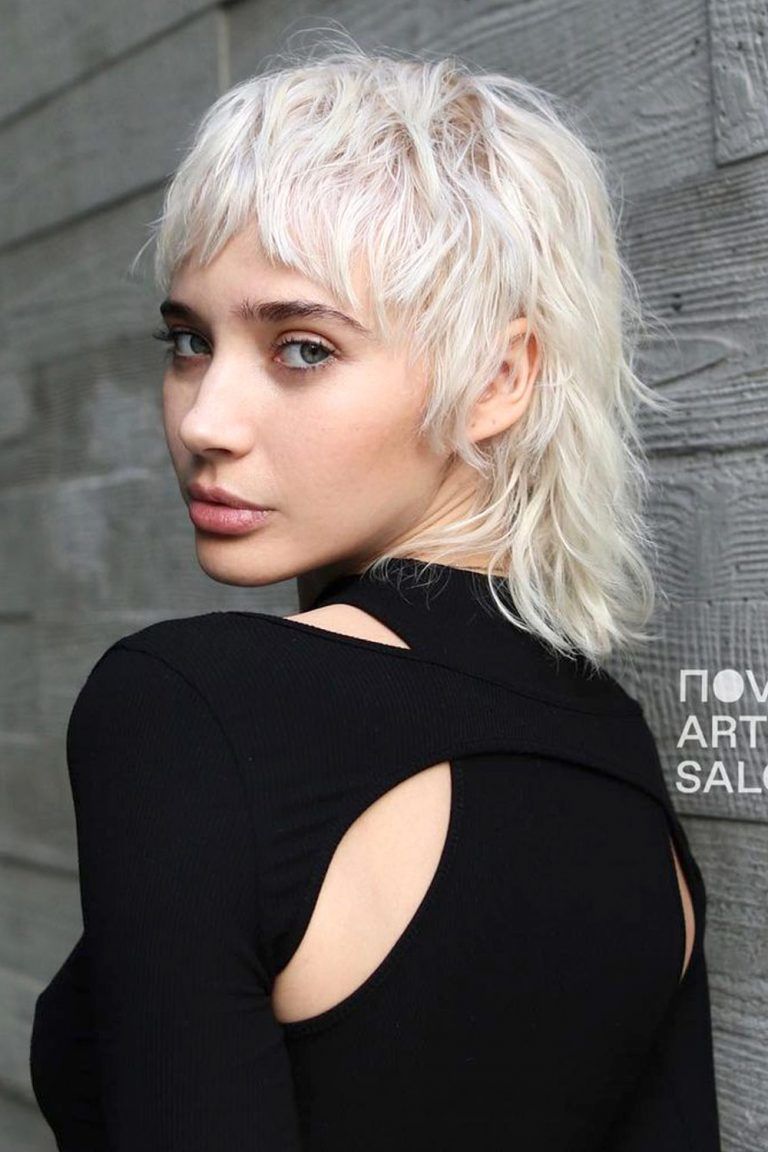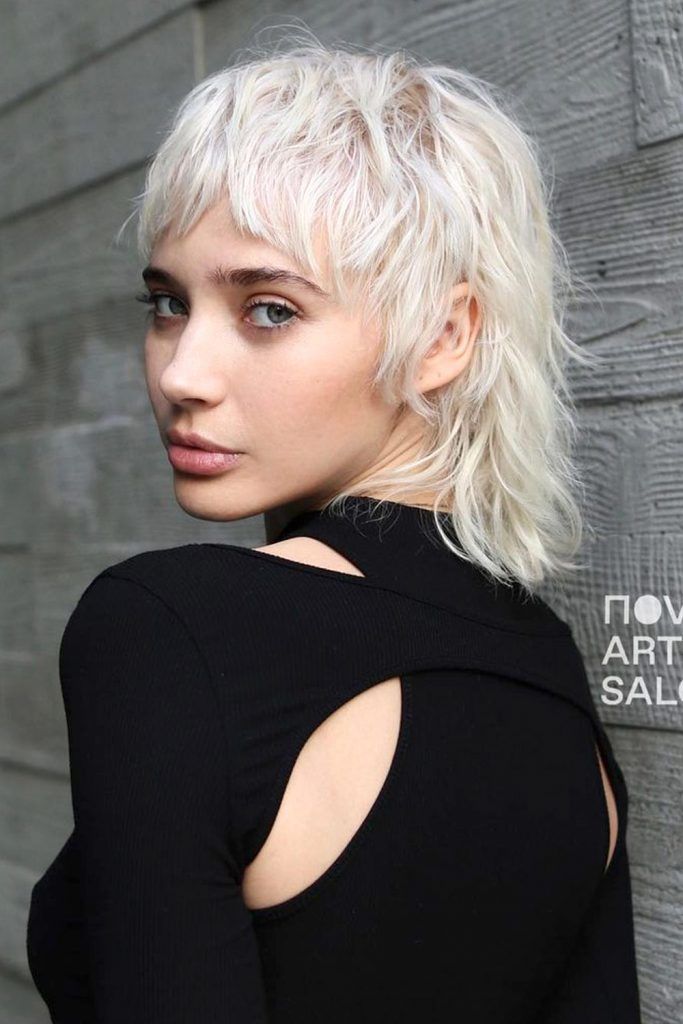 Credit photo: instagram.com/salsalhair
Among all short haircuts, a classy mullet would the most controversial of all. Bangs that start at the middle of the head together with a so-called rat-tail may seem the worst combo there is. However, as much as well-colored platinum blonde and a little leave-in conditioner can change the look for the better instantly. See for yourself!
Shaggy Mullet with Waves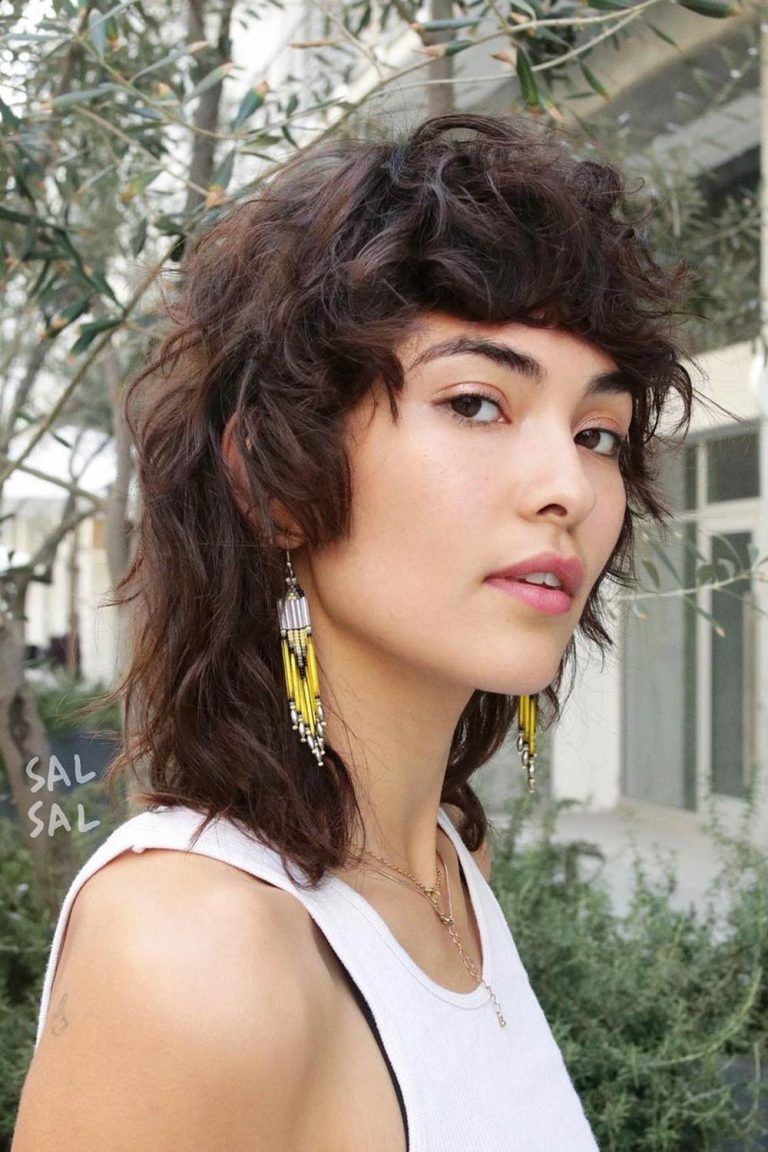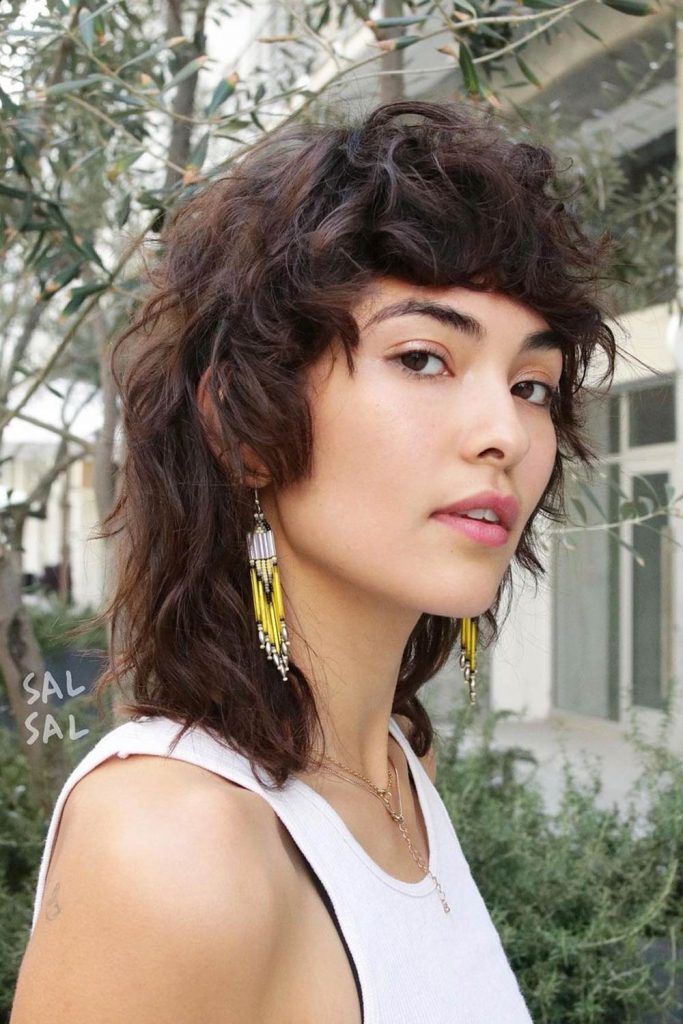 Credit photo: instagram.com/salsalhair
A girl mullet can look gentle and even feminine at times too. The hair texture you play around with matters greatly. Wavy texture makes a perfect option for a shaggy mullet. If you want to keep things neat and stylish, stick to more reserved hair shades while the cut itself will draw the necessary attention.
Voluminous Female Mullet with Short Bangs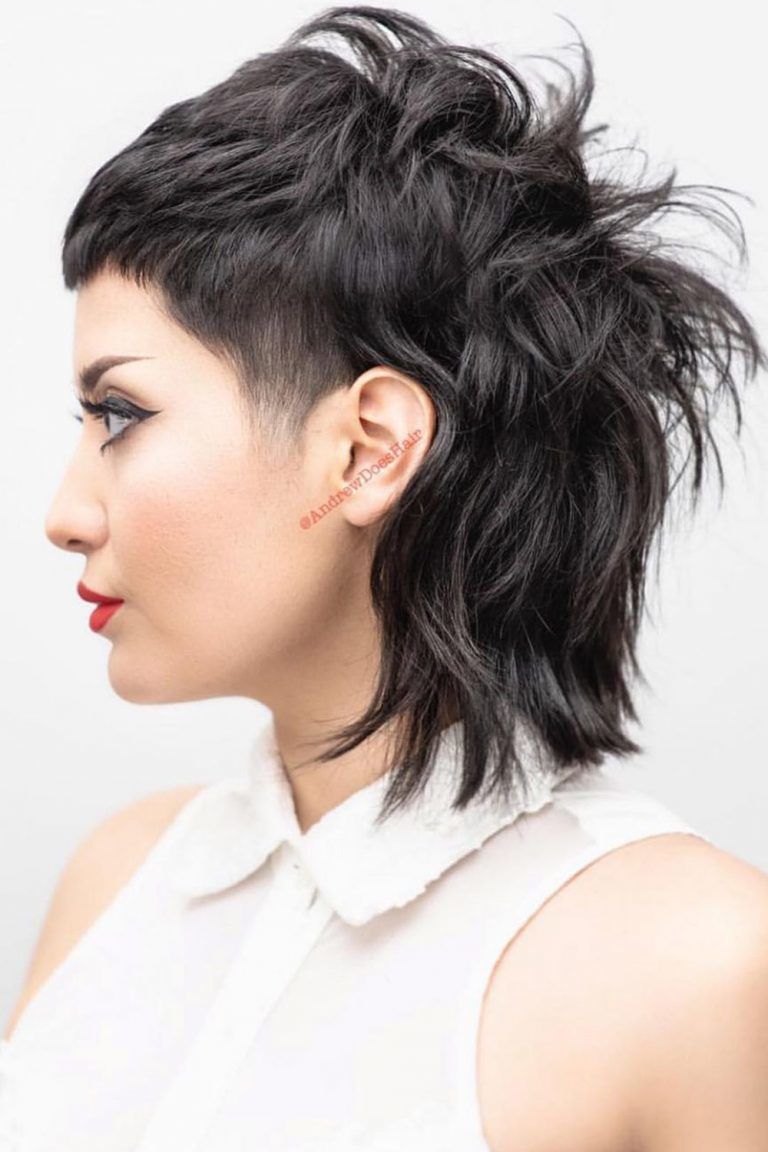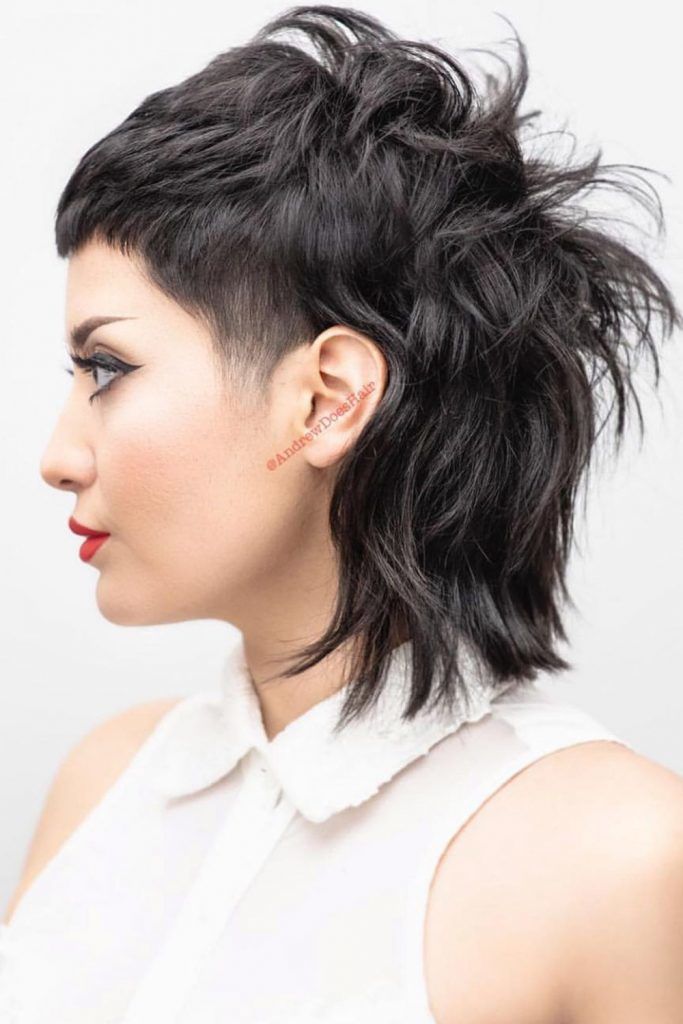 Credit photo: instagram.com/andrewdoeshair
Short hair styles are difficult to count, and you probably know that already. However, a short mullet with an ultra-short fringe and voluminous back looks extraordinarily fashionable and daring. Keep in mind that some dress codes may forbid such an edgy style.
Silver Mullet With an Undercut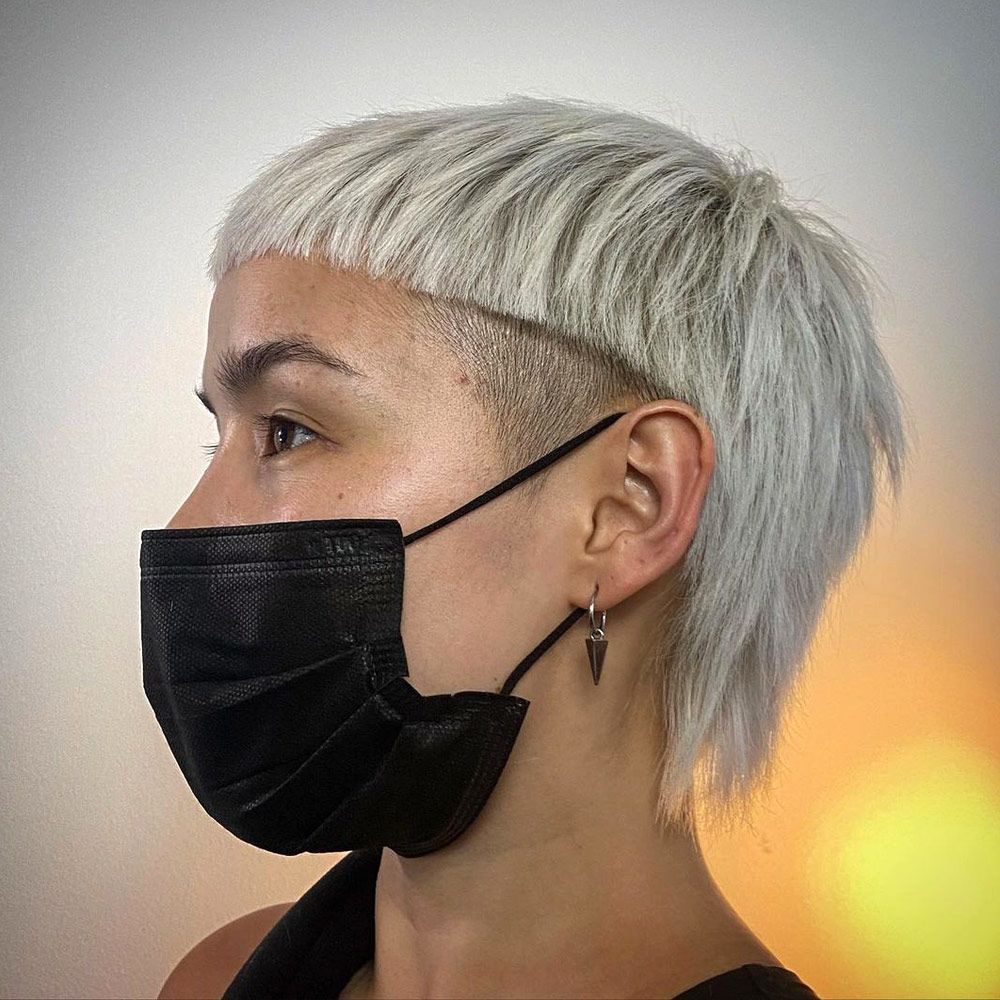 Credit photo: instagram.com/shrunknheads
Some people can't tell a mullet girl from a short pixie lady. The times when two styles merge aren't many, but when they do – you will be amazed at the outcome. A neat undercut paired with short, straight mullet of silver shading looks gorgeous on daring ladies.
Mullet with V-shaped Fringe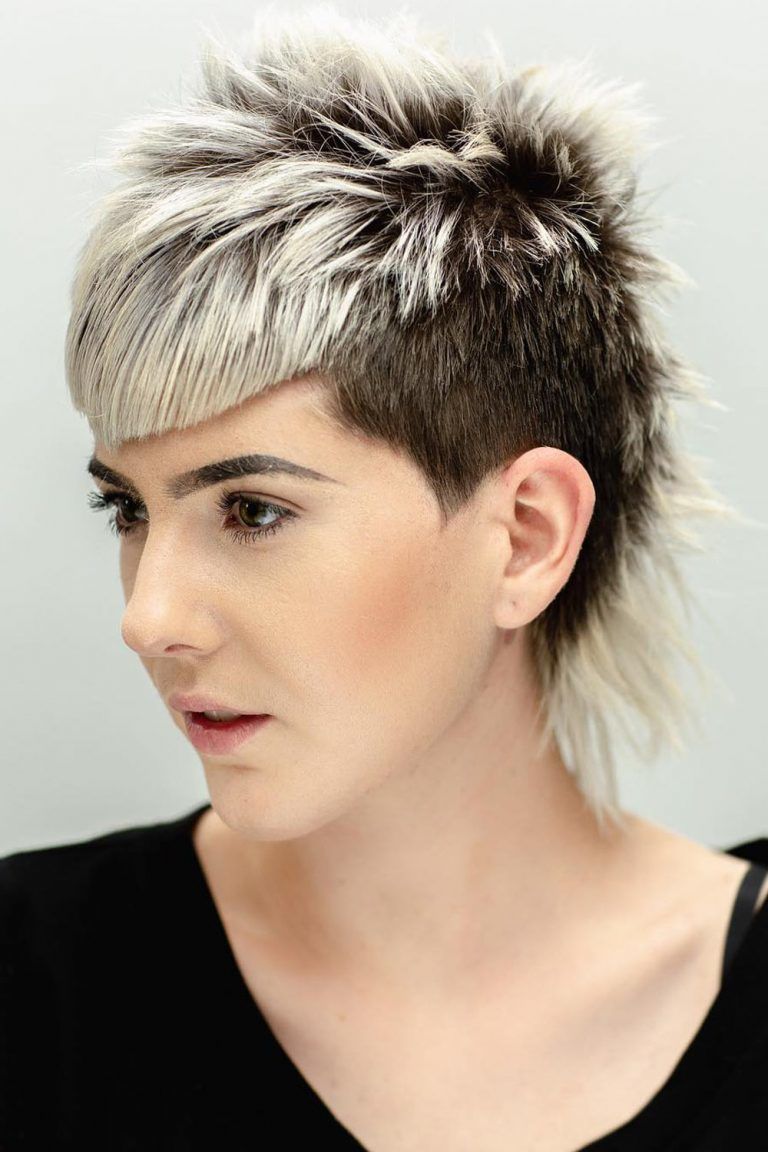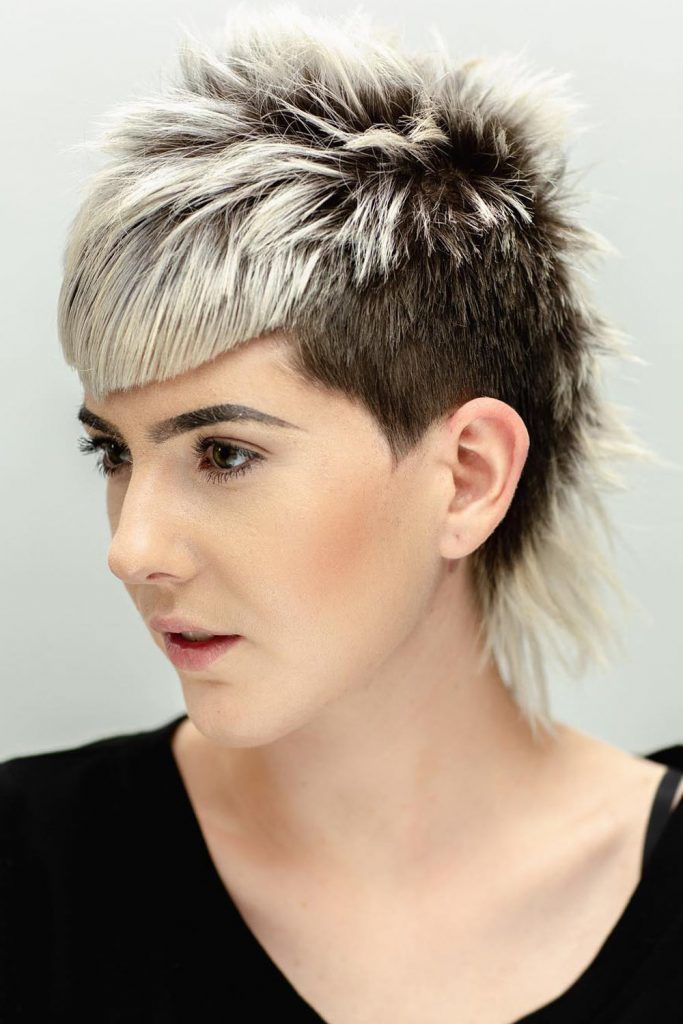 Credit photo: instagram.com/andrewdoeshair
It's surprising how differently a mullet on a girl can look depending on personal preferences. In case a good old look is not enough for you, you can experiment with anything on the scale from the length, coloring, and fringe. A V-shaped fringe looks fantastic, let alone unique, don't you think?
Pastel-Colored Long Female Mullet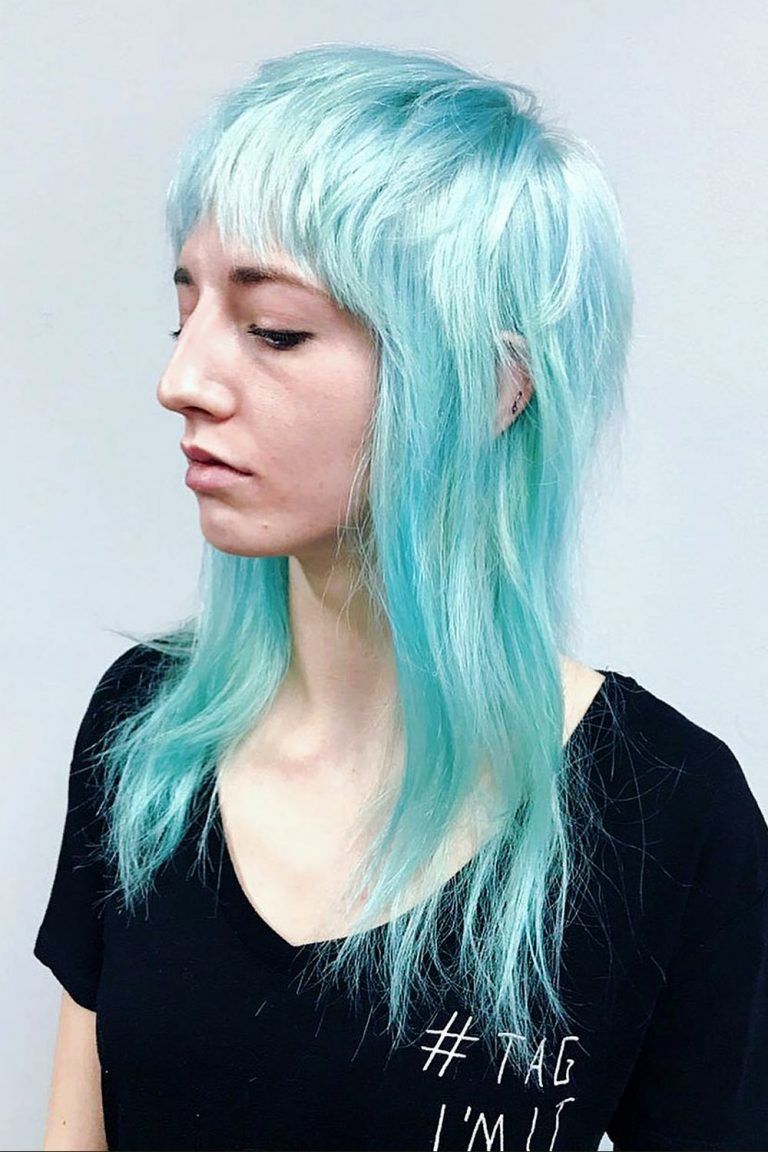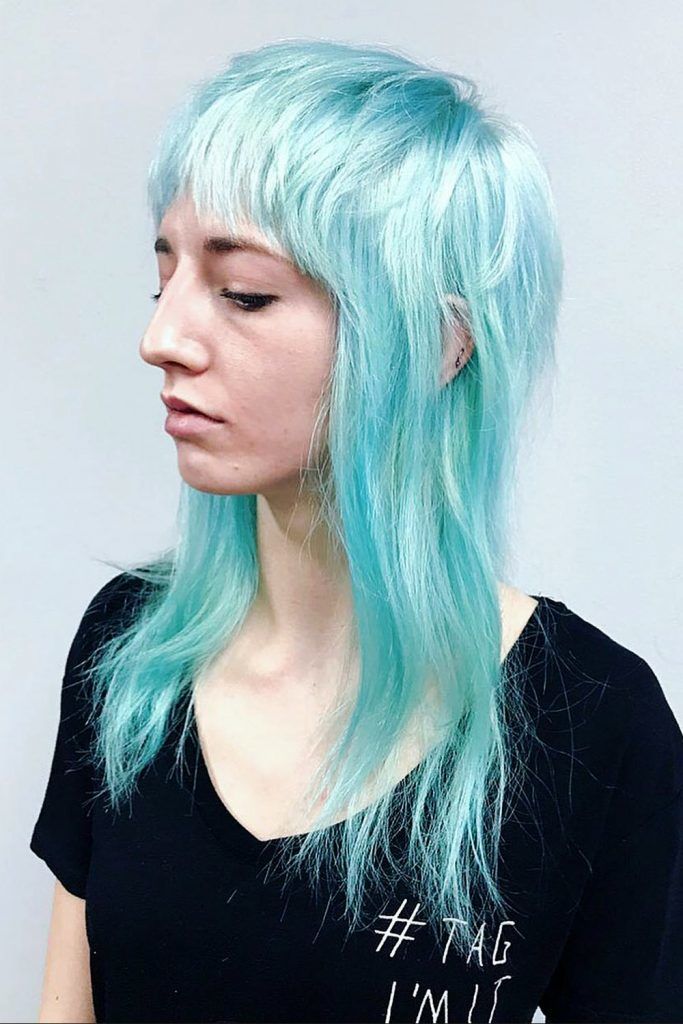 Credit photo: instagram.com/joeltorresstyle
How does a regular girl with mullet look like? It depends upon the girl. Should you decide that you want to look like a sexy elf – a mullet can help you achieve the goal. All it takes is a little length and charming pastel hue to transform you from a rebellious rock star into a seductive elf queen.
Messy Mullet with Side Bangs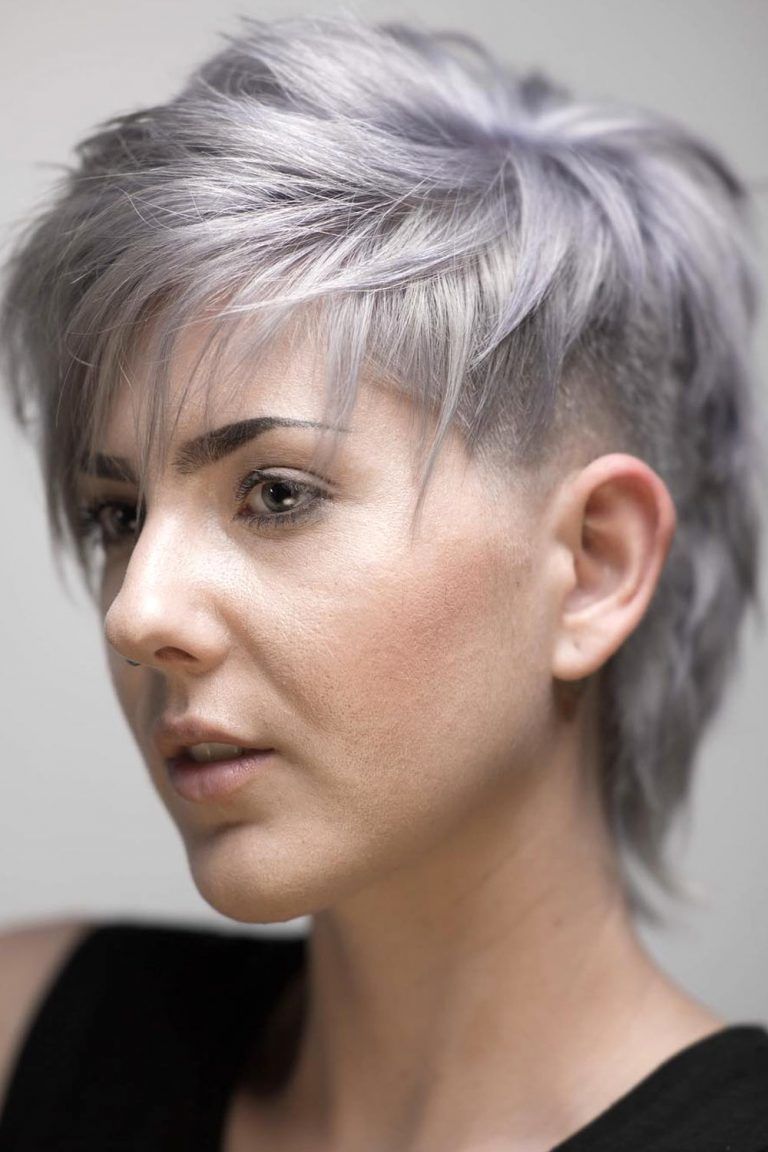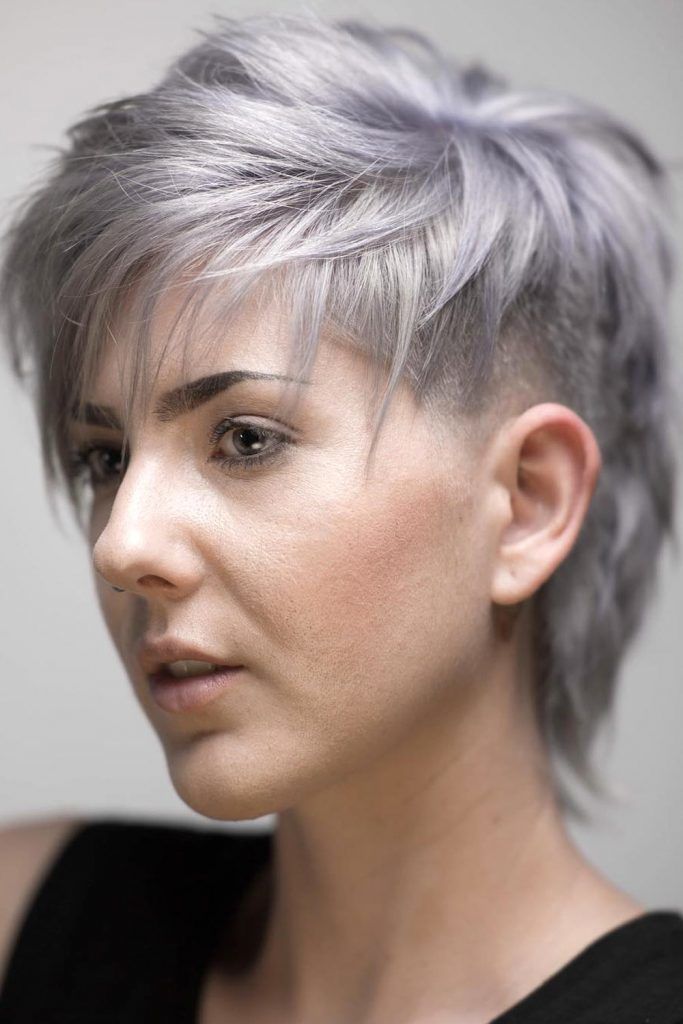 Credit photo: instagram.com/andrewdoeshair
Side bangs can bring in additional appeal into any style, and a mullet is not an exception. A great silver cut with shaved sides and unusual dyeing will help you stand out from the crowd. Besides, a cut like that can be easily fitted to any personal style and taste. What's more, it's ultra-simple to style too.
Fashionable Mullet for Thick Hair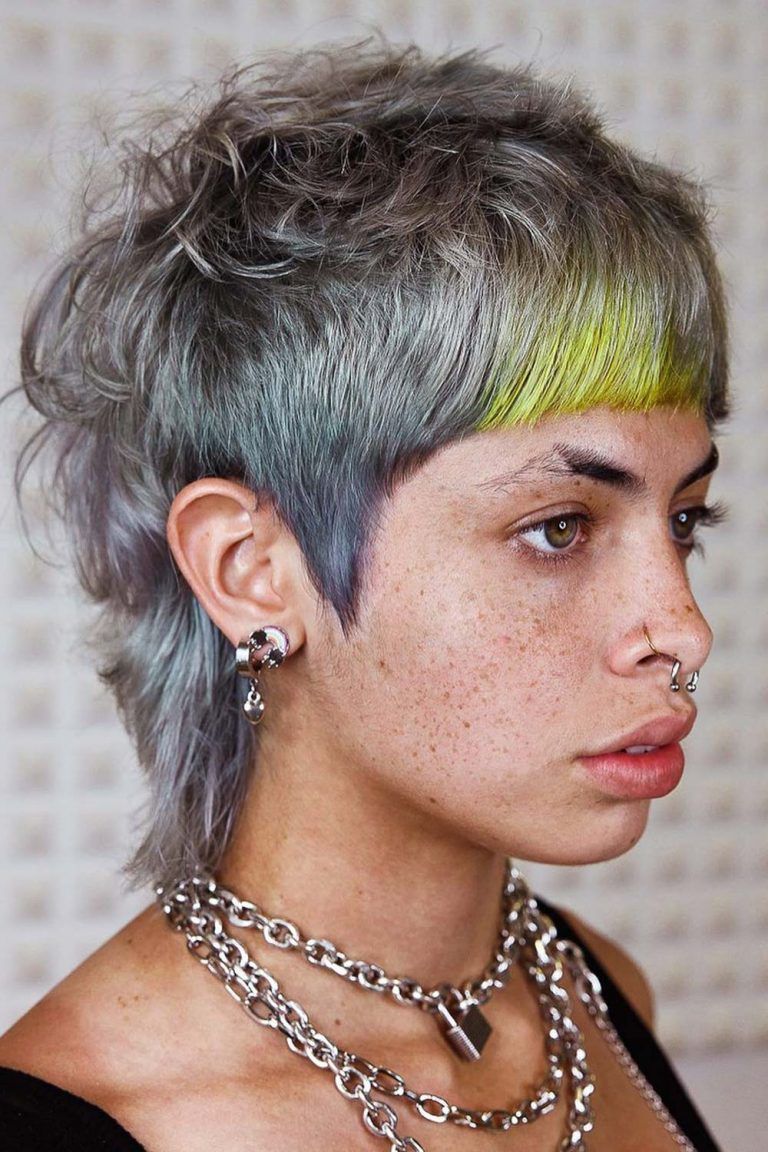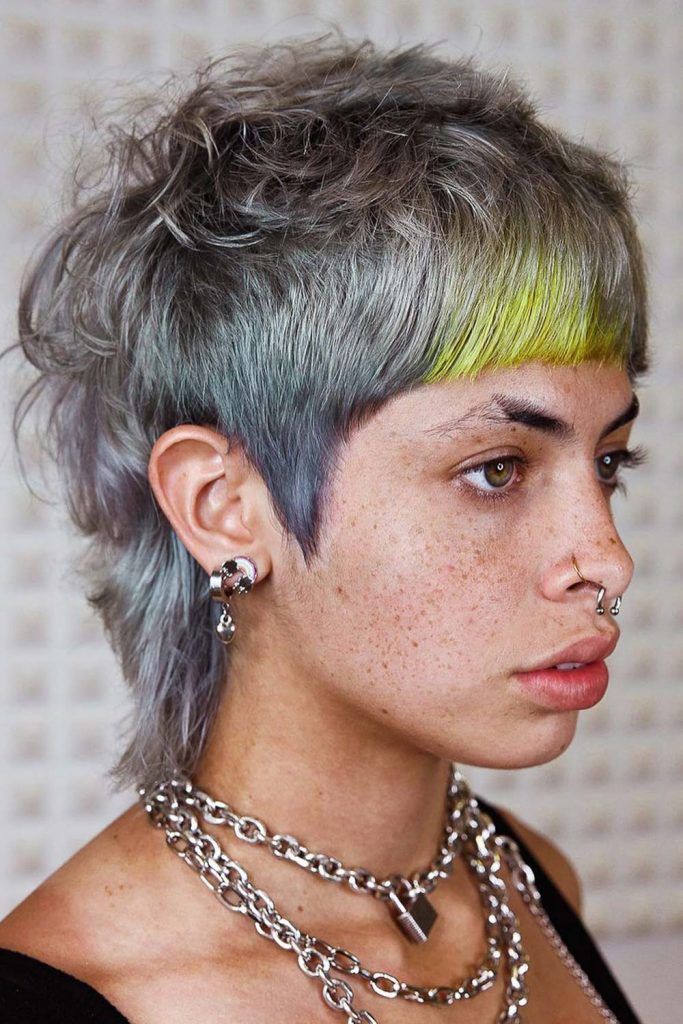 Credit photo: instagram.com/joeltorresstyle
Short bangs aren't for everyone. So, before dedicating yourself to an edgy look, you need to consult your stylist if the option will go well with your face shape and features. Should the expert agree that the look will compliment you, you need to be aware that it's designed to keep thick locks manageable and lighter too.
Pastel-Shaded Mullet with Shaved Sides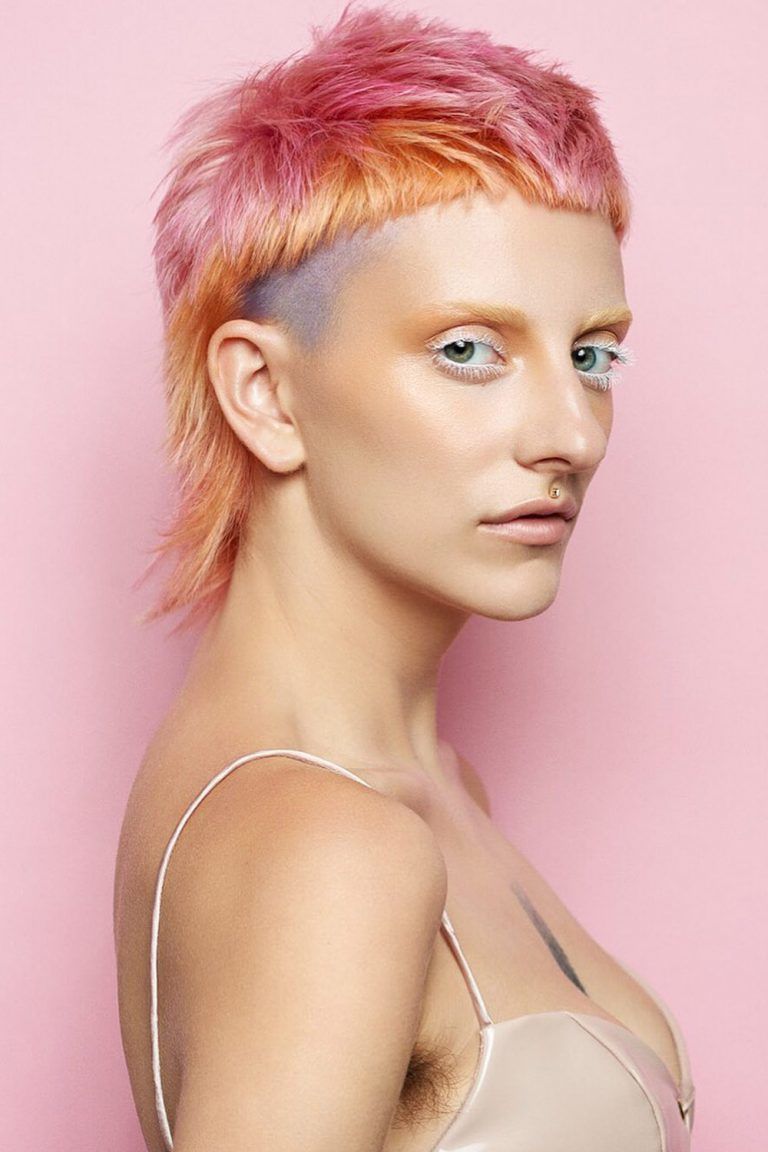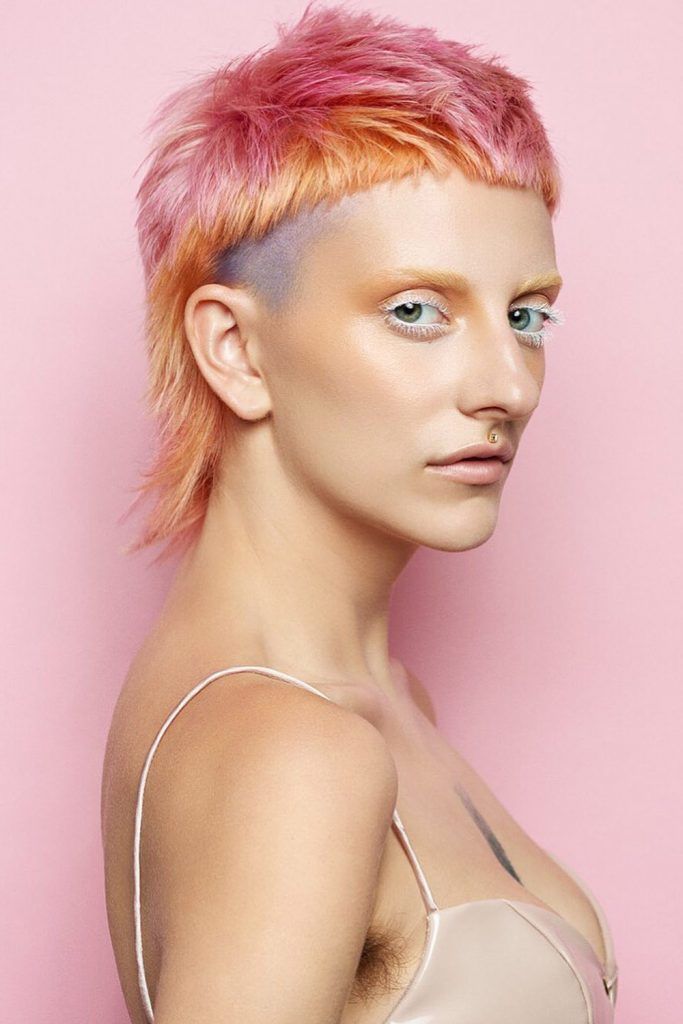 Credit photo: instagram.com/soraverly
Female mullet hairstyles photos are incredibly versatile and impressive. No matter your personal preferences and ideas, there's always a look to think about. If keeping things low-maintenance is your number one priority, then a pastel-hued, short mullet with shaved sides is a worthy option to consider.
Punk-Style Female Mullet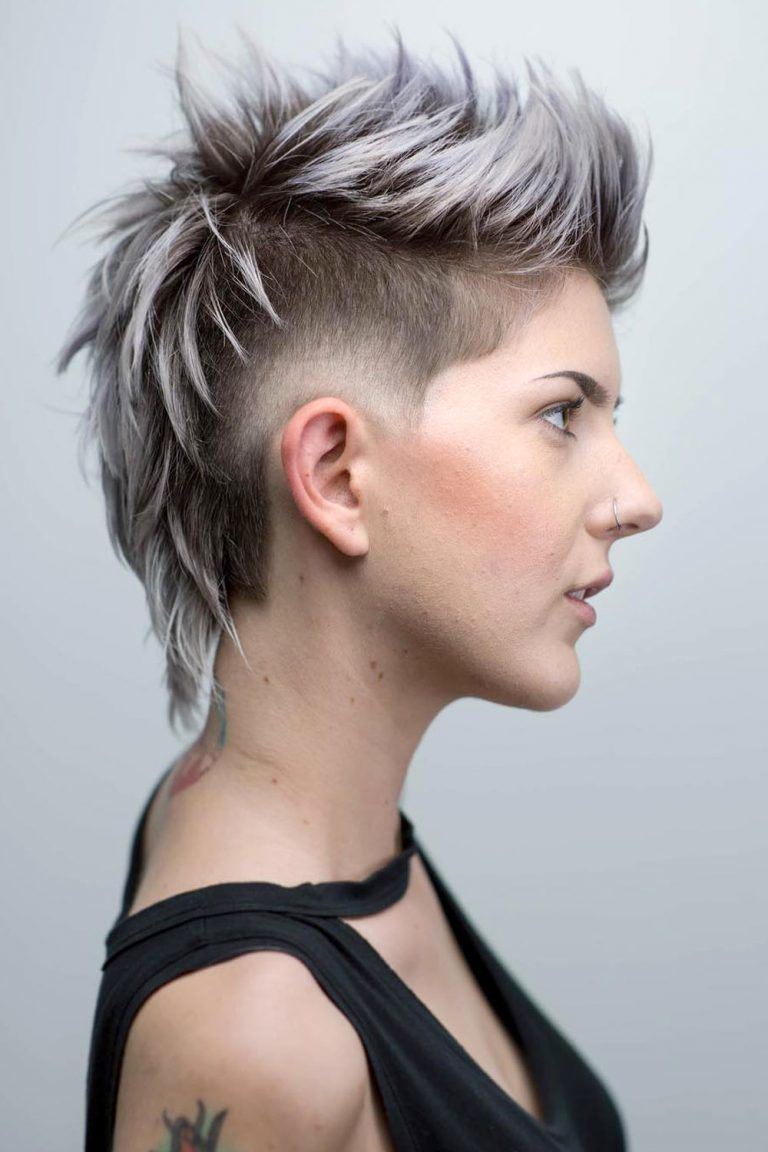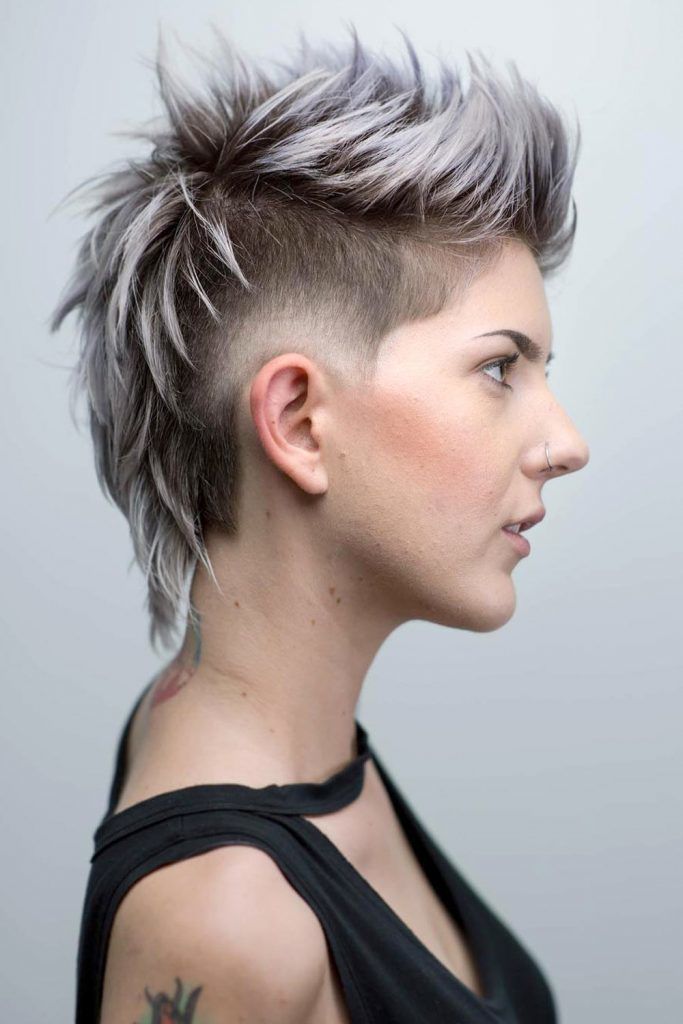 Credit photo: instagram.com/andrewdoeshair
Modern mullet female variations are truly impressive in their majority. To preserve your rebellious vibe without stepping away from your punky nature, you can easily pull off a mohawk-related mullet. Even bold coloring isn't required here. A mild silver hue will deal with the task effectively. Add a stylish fade to the undercut, and you'll look irresistible and edgy.
Teal Mullet with Stylish Curtain Bangs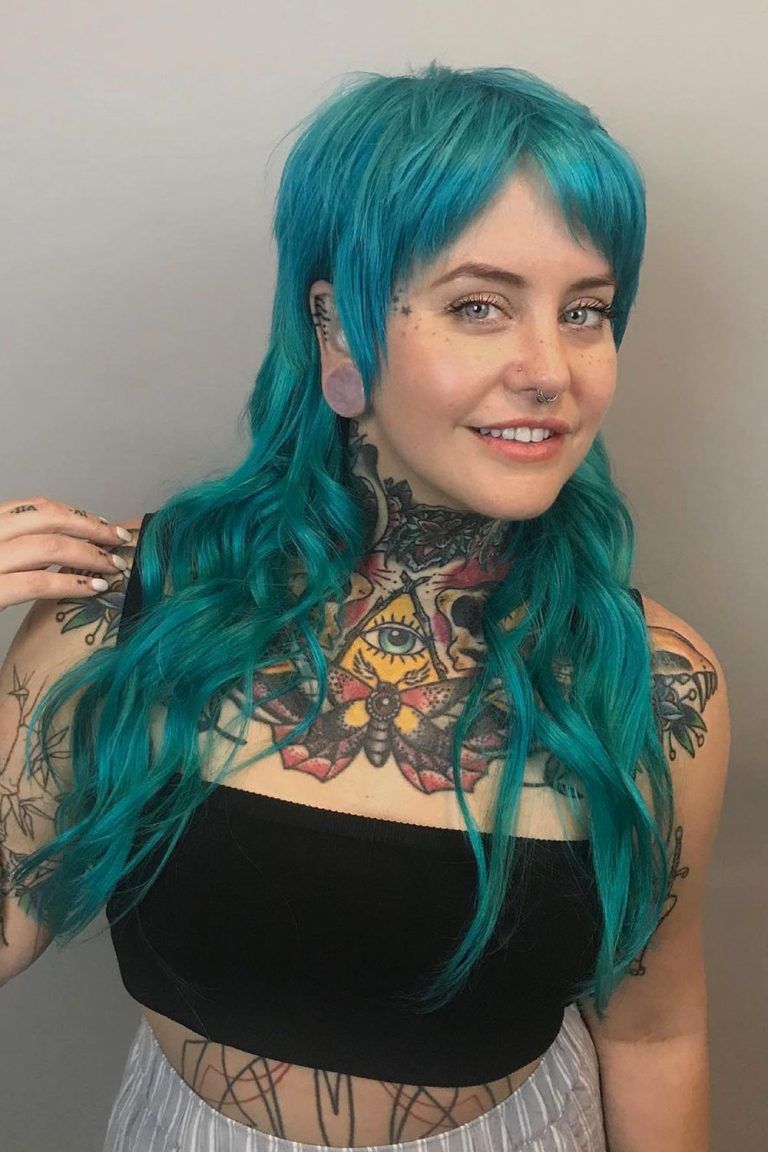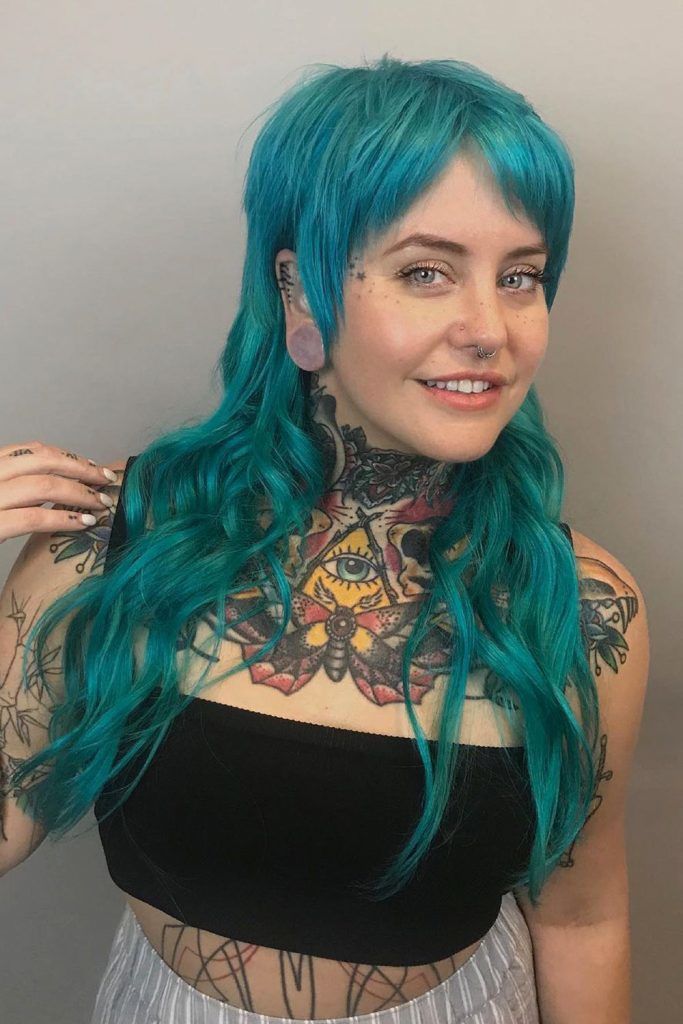 Credit photo: instagram.com/thehairygodmotherr
Curtain bangs are all the rage at the moment. However, what happens if you combine two equally trendy styles? You can see the result in one picture – a gorgeous long teal-shaded mullet with awesome curtain bangs. A look like that will make you a true mullet believer even if you considered the cut distasteful before.
Unicorn Mullet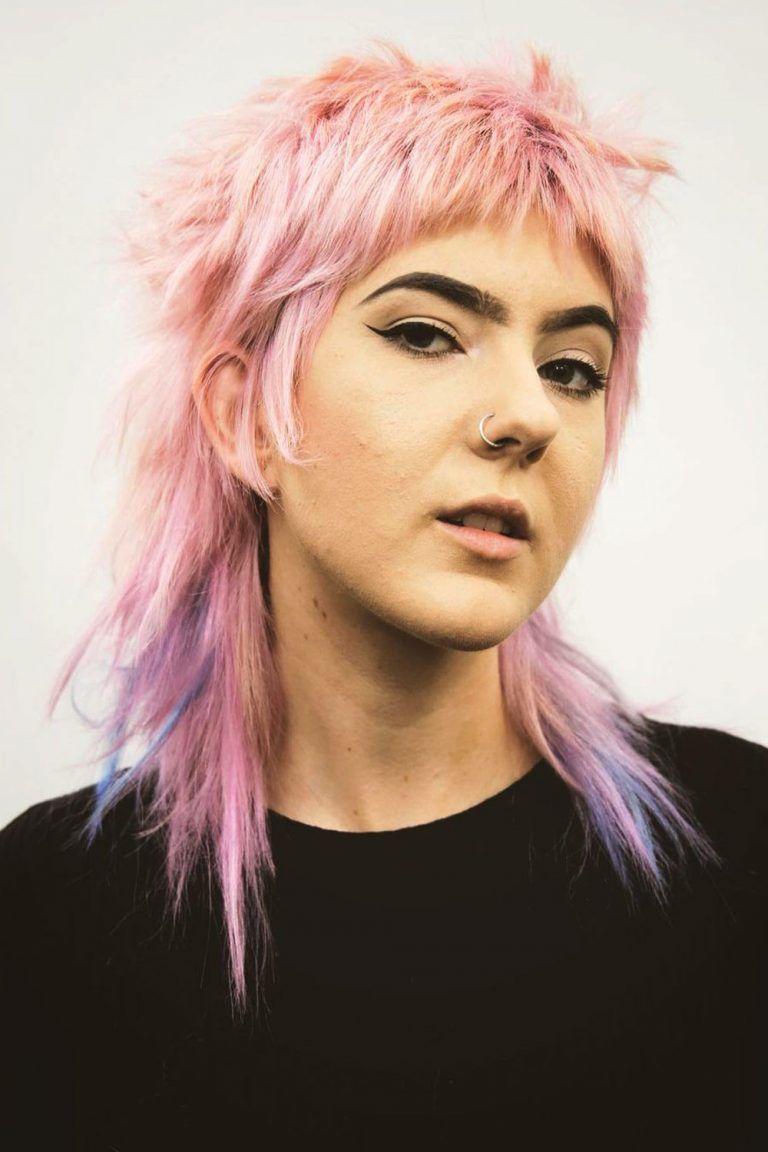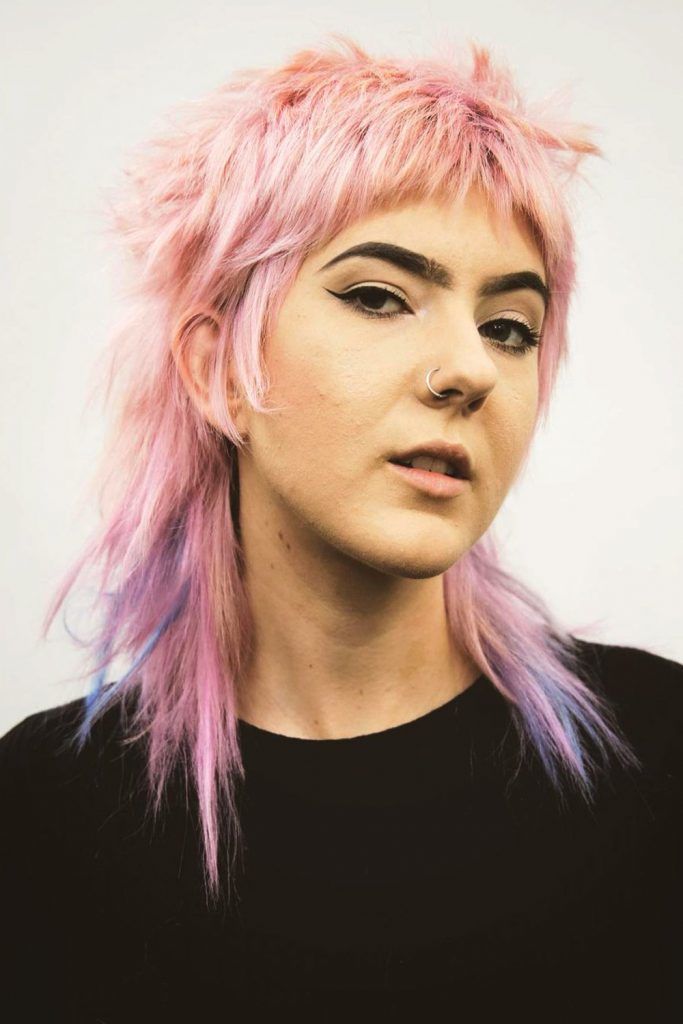 Credit photo: instagram.com/andrewdoeshair
Wispy bangs will help you look like the true magical unicorn that you are. Keep the pastel hues closely related, like pink and violet, while skillfully cut layers will do the rest. To keep the style in place – run your fingers with some product on through your mane and make it look perfectly disheveled.
Pink Mullet with Thick Bangs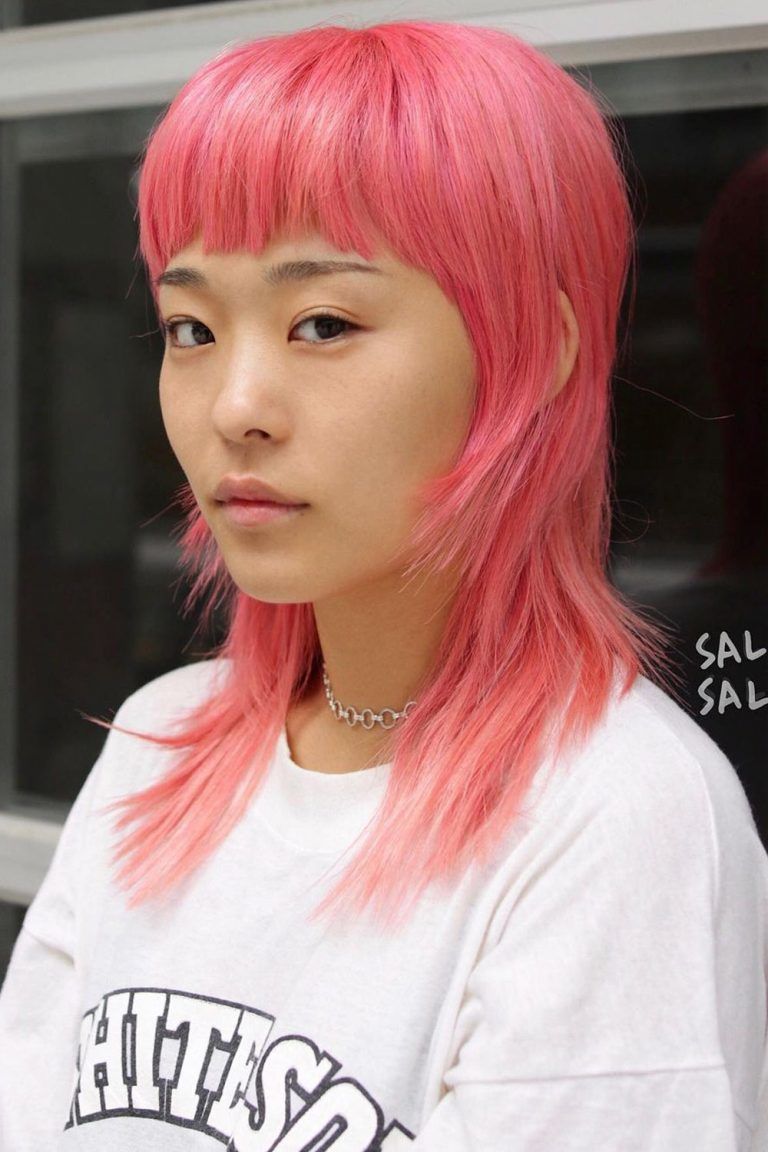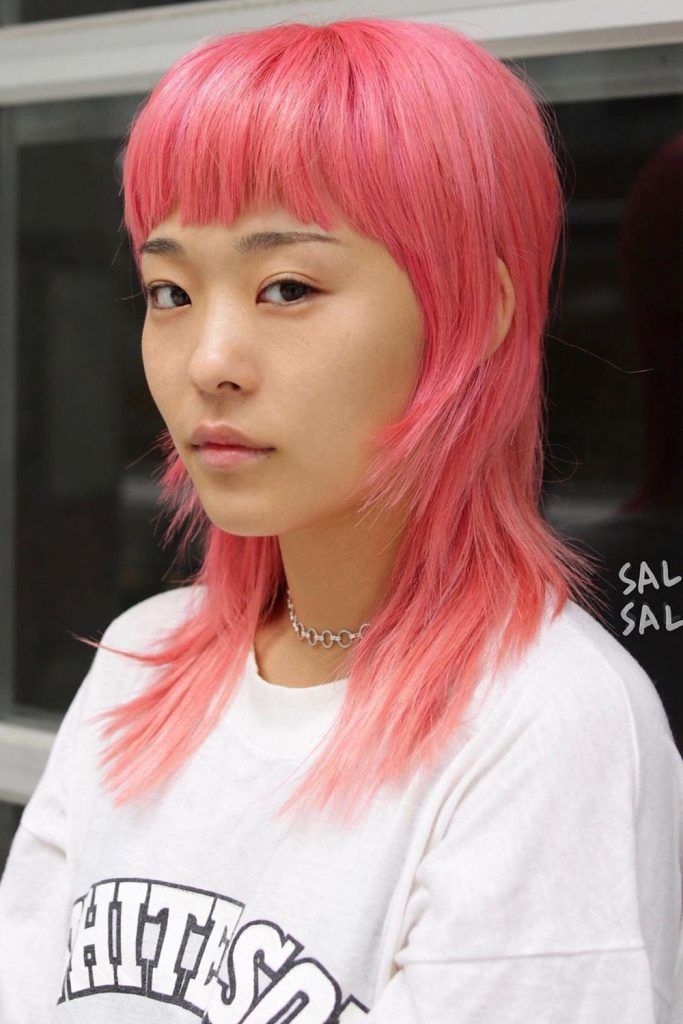 Credit photo: instagram.com/salsalhair
At the time, it's pretty challenging to tell a girl mullet hairstyle from anything else. This example proves the point perfectly. If you didn't know what a mullet stands for genuinely, you wouldn't have guessed this gorgeous pink hairstyle for thick hair to be one. That's the beauty of versatile cuts. We can tell you that much.
Long Female Mullet with Messy Layers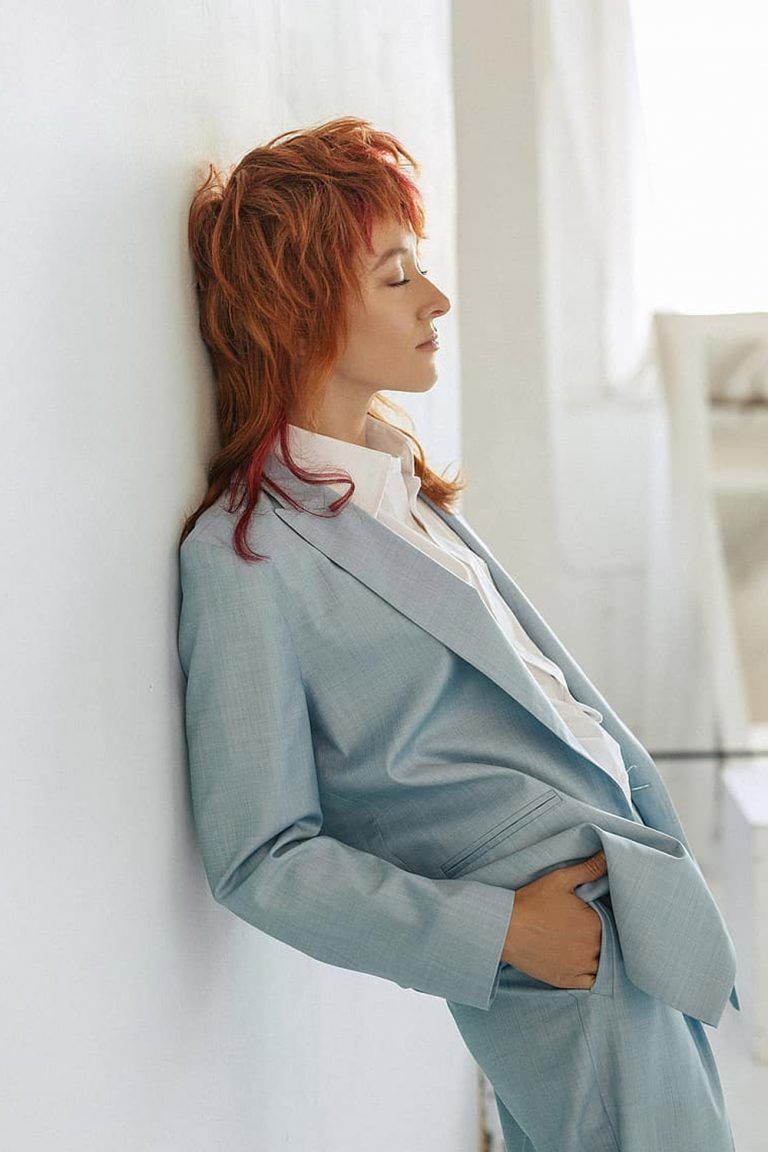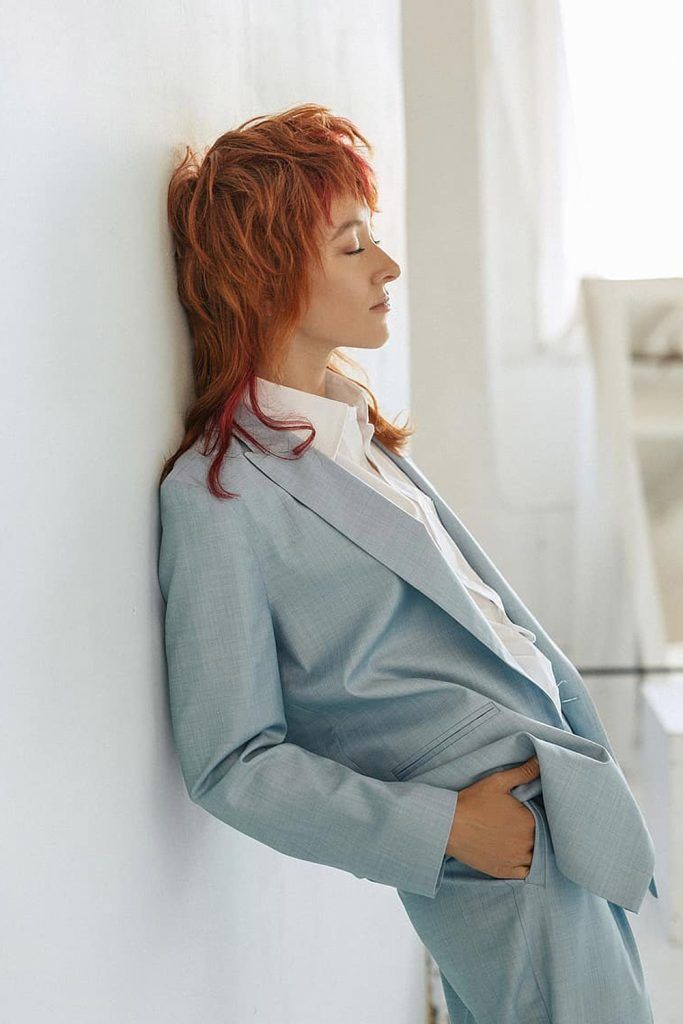 Credit photo: instagram.com/ilyashuvalov_nn
Who could have thought that a classy mullet can look so spicy and great on longer manes? The sleek layering in the front together with a well-trimmed back make an irresistible combo. Besides, the variety of styles to pull off is grand. You can be anything you want – an elegant secretary or a hot rock start depending upon the mood with a cut like that!
Female mullet is back and trending. The style is no longer considered to be a sign of poor taste – on the contrary. If you want to look like a true fashion icon, it's time you browse the presented gallery and pick your mullet variation!
REFERENCES:
Less expected: the mullet trend many celebrities are going for in 2021. Source