The finger waves seem to have mastered time travel. They emerged in the stylish 20's to diversify the texture of strict bob hairstyles. Then, the beauty icons of the 90's made it a thing. And now, we still can enjoy the charming, defined S-shape waves that lie flat against your head, and even though they have changed through the time, it didn't affect their popularity! Today we want to show you how to get such unique waves yourself: three easy tutorials are waiting for you. Some inspiration won't hurt, so we've also prepared the latest wavy ideas for all tastes: from vintage to modern variations. Let's wave it, ladies!
What You Will Need To Create Finger Waves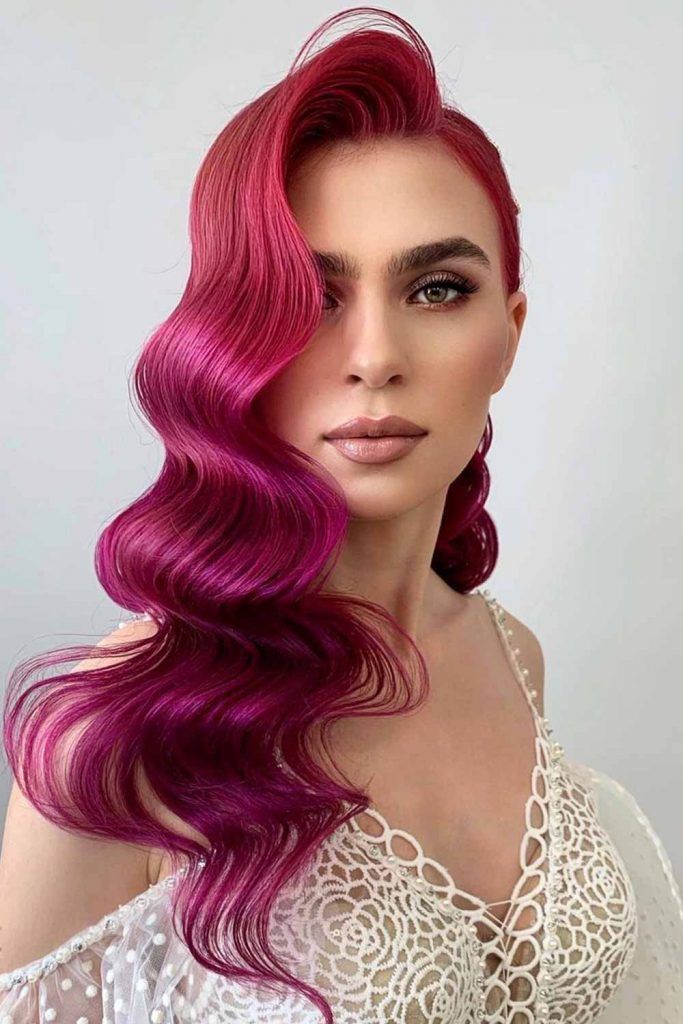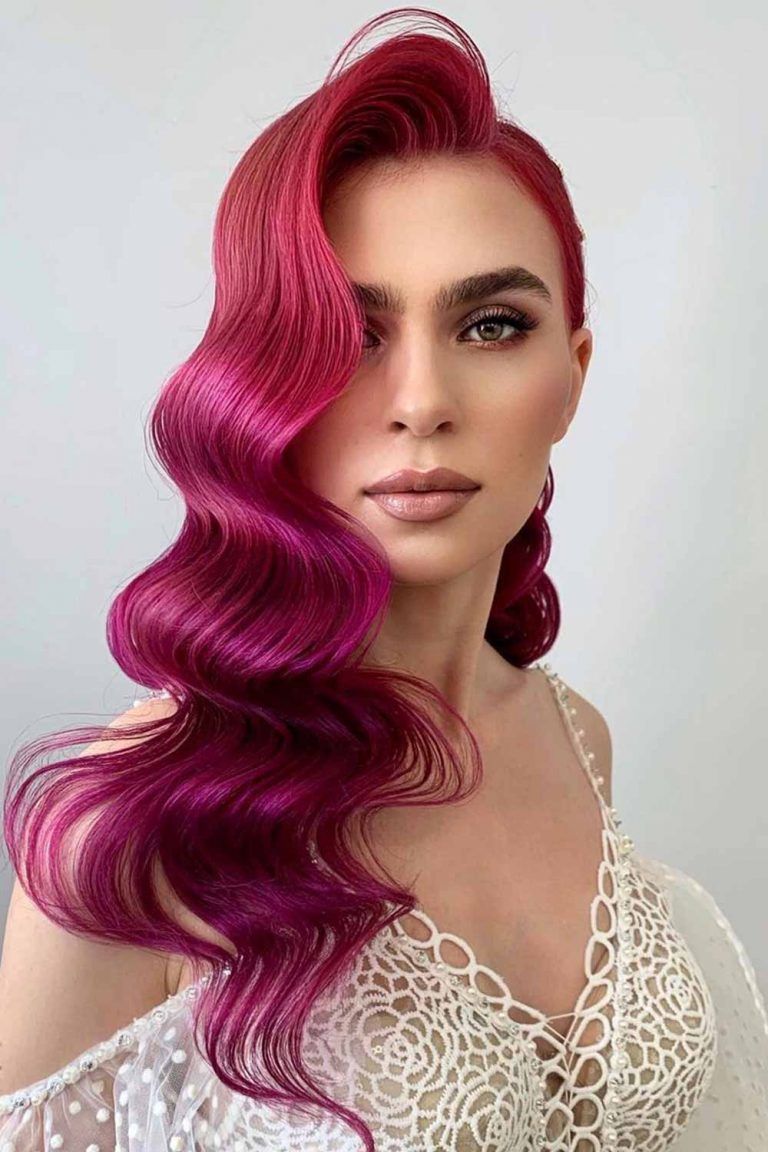 by @nadigerber
As the name of finger waves suggests, forget about heat: you are going to work with your fingers and a comb to create a gleaming and glossy style. Some styling products such as strong sculpting gel will come in handy for the finish. Apart from waving your hair with your fingers, there are some more options to get them, which may involve sectioning clips and straighteners. Yet, the appearance may be different than classic finger waves.
Finger Waves Styles For Retro Or Modern Look
While the retro variations of finger waves involve styling all over the head, the modern mods prefer to wave their hair only along the hairline. To please all tastes, we've prepared both classic and contemporary variations. Choose one that is up to you!
Inspiring Finger Waves For Bob Cuts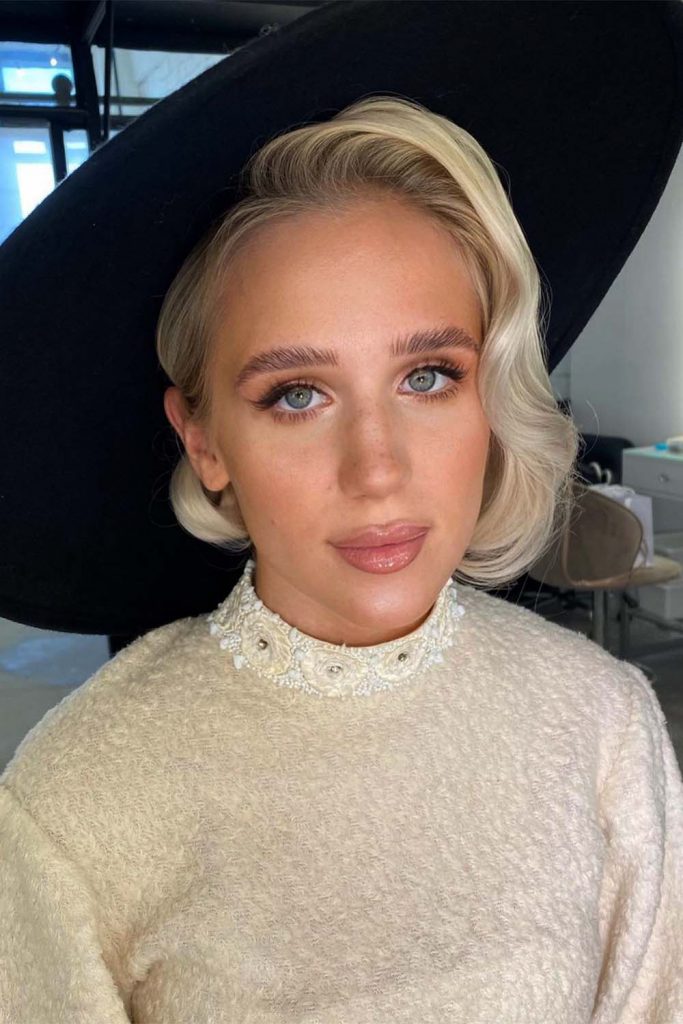 by @sasha__esenina
Ladies who rock bob haircuts can make them even more significant with the help of classics. A wide straightener and less than ten minutes are enough to create subtle and feminine finger waves on short-to-medium hair.
Super Short Waves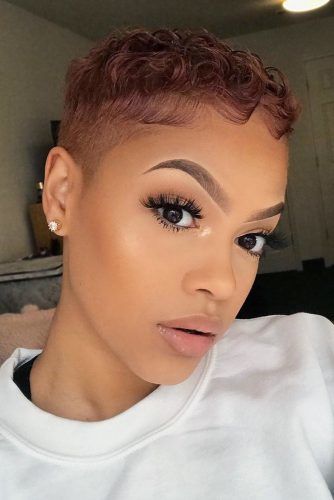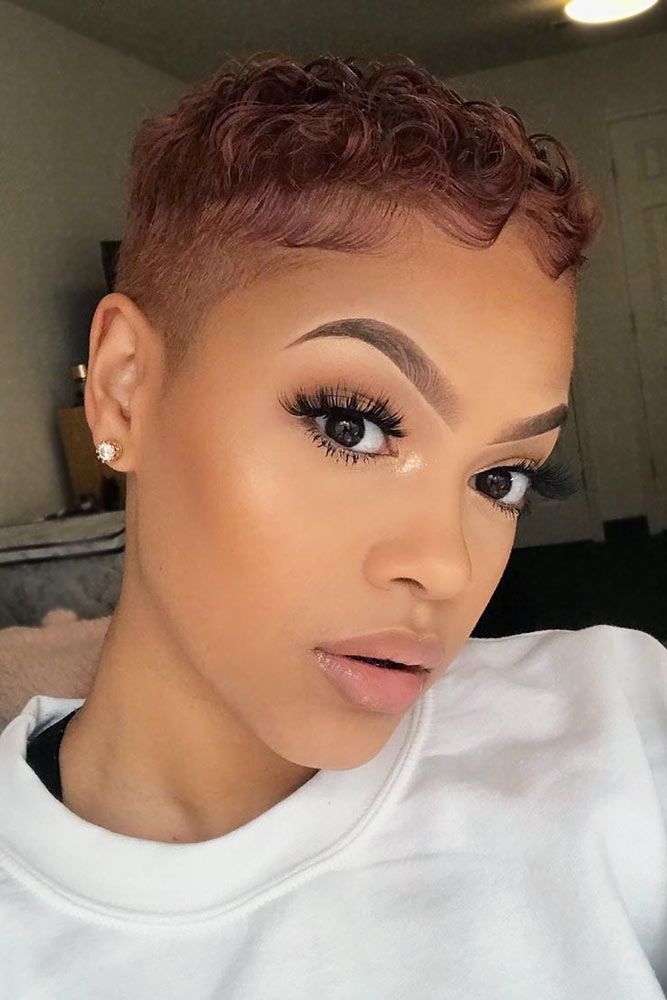 by @logaannicole
One of the greatest advantages of the style is that there are no finger waves short hair can't finish. On the contrary, the shorter your locks are, the more precise and edgy the waves appear. And when they're spiced up with distinctive hair color, they look as modern as never before.
Big Voluminous Waves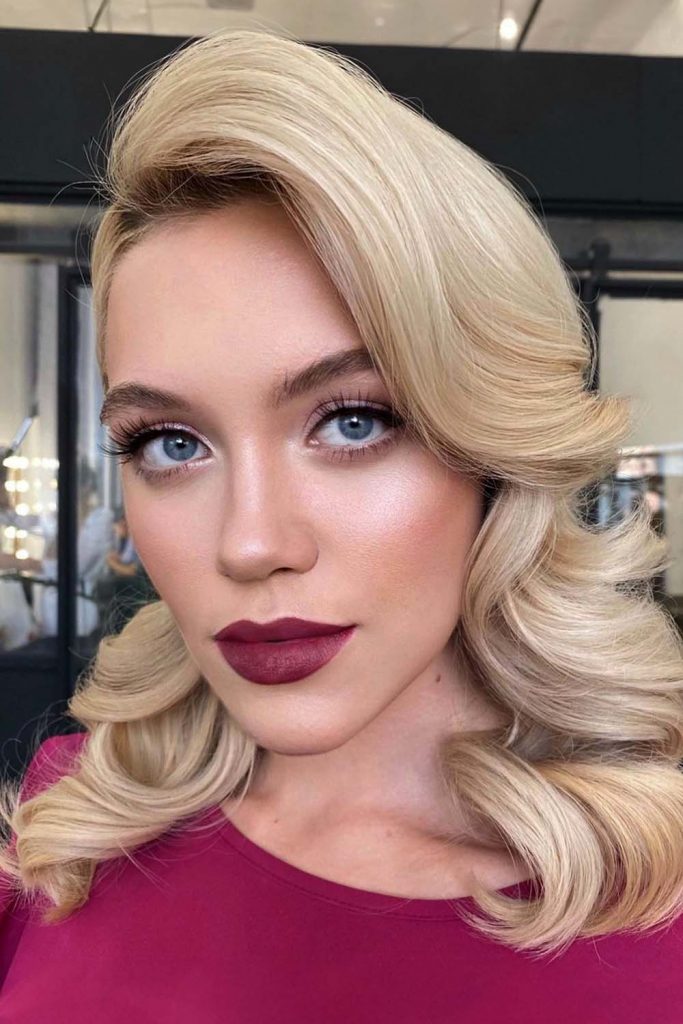 by @sasha__esenina
Can't help yourself when you see extra voluminous chevelures? Just yield to their beauty and recreate one of the ideas! These big finger waves, created with a wide straightener, and coated with strong hairspray individually is probably the best fresh take at the sleek wavy body.
Natural Hair Finger Wave Pixie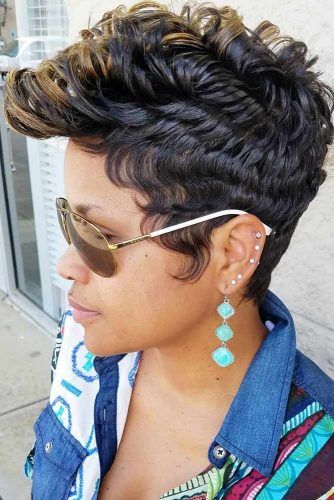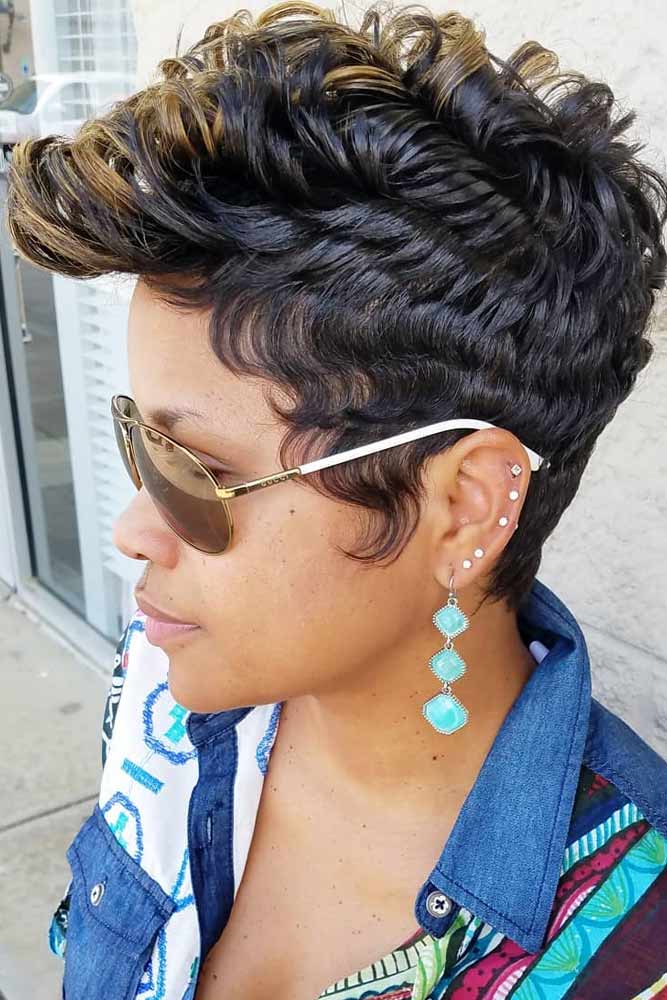 by @nikki_h_stylist
Instead of pulling off heavy, and kind of drastic
faux locs
, why don't you go for finger waves on natural hair? If you want to work with your own locks, consider deep conditioning to soften your hair. And if you are loyal to extensions, getting finger waves with weave is a perfect idea.
Red Finger Waves For Short Hair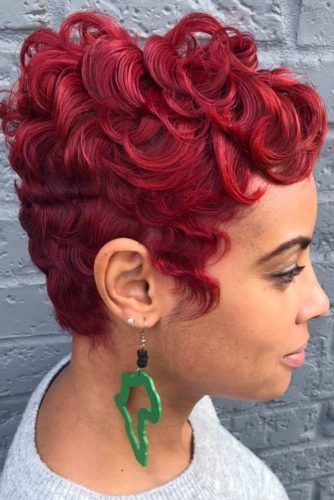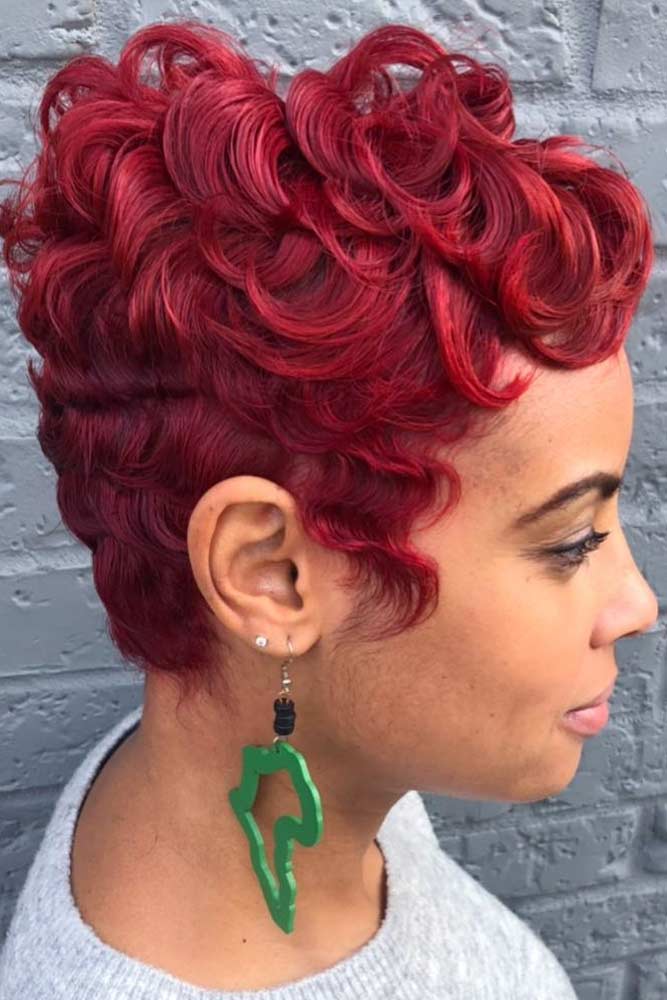 by @aigneestyles
The red row of waves that stretches along your short chevelure is a masterpiece you couldn't even dream of. Those who want to individualize the classic idea, don't be afraid to stand out with chic colors!
Short Bob With Finger Waves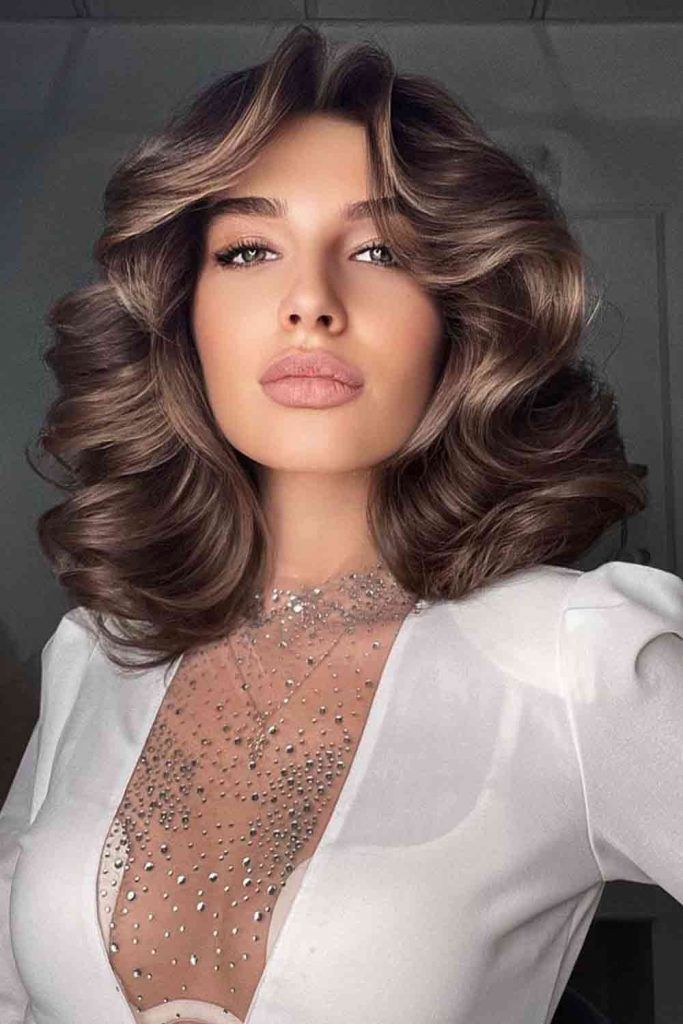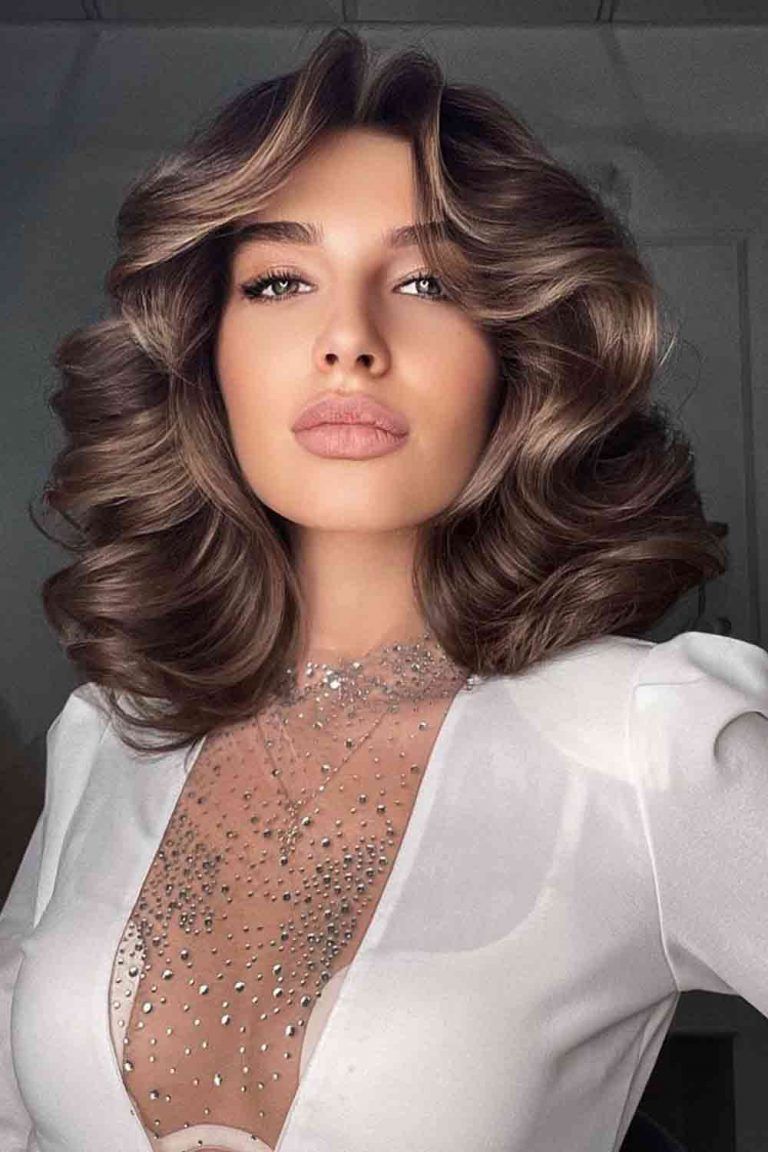 by @nadigerber
Once you set your mood for a totally modern style, you'll see your imagination flying. "Modern" means no restrictions, so you are the one to decide the look of your waves. How about some messiness? Finger waves and curls mixed together look simply ravishing on a short bob.
Finger Waves For Medium Hair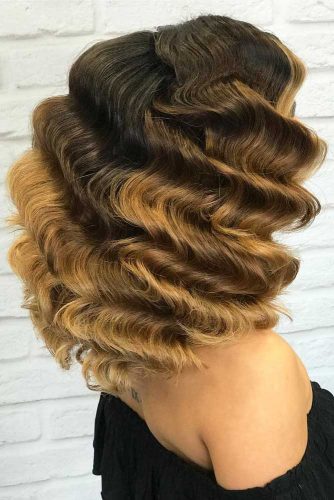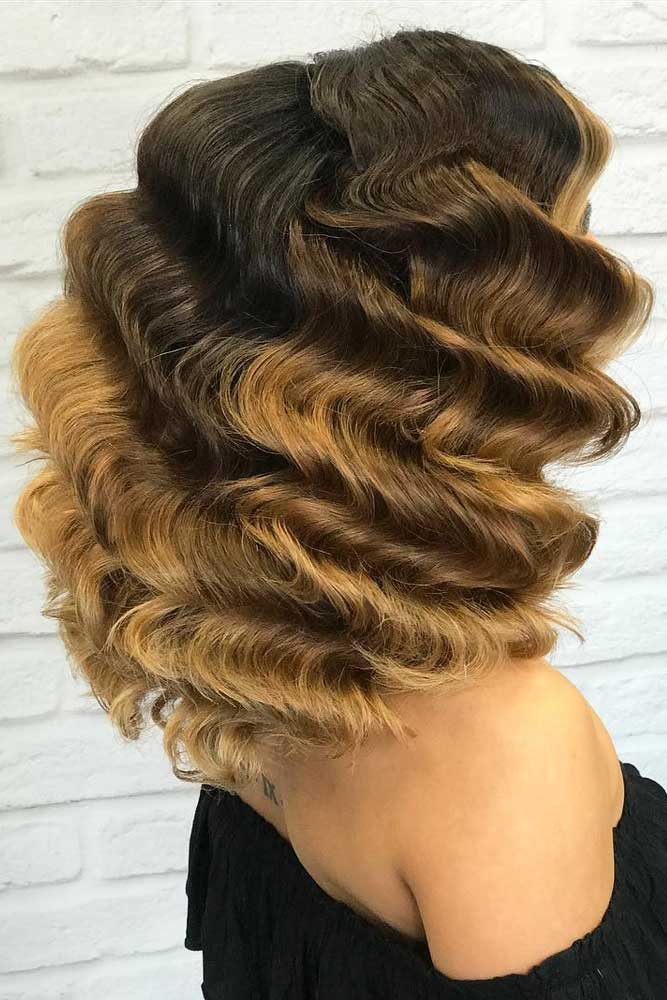 by @mustafaavci
As you may have noticed, when it comes to
medium hair length styles
, finger waves are not only all about dimension; most looks of finger waves medium hair can achieve also add a lot of movement and fullness to the silhouette. Yes, waving the top layer of hair is enough to lift up your locks!
Long Luscious Retro Waves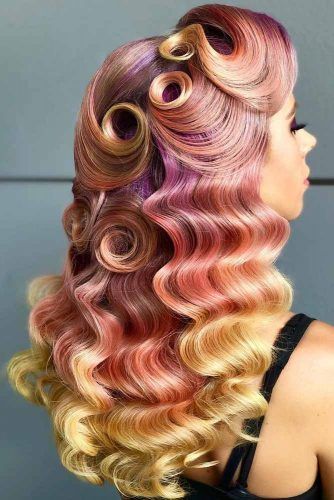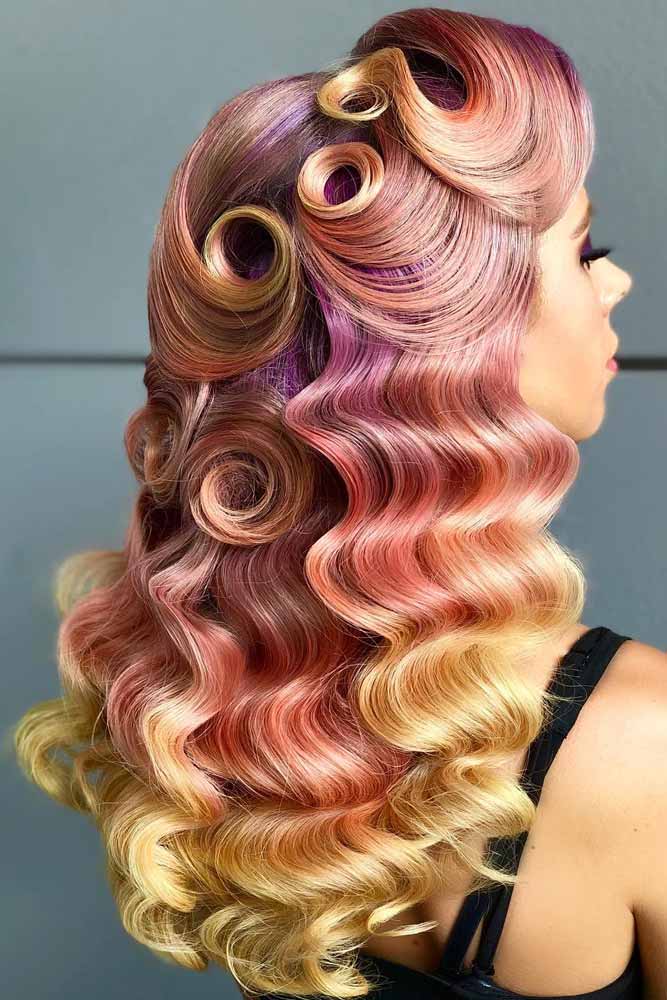 by @mustafaavci
Who would've thought that a curling iron with large barrels can work that awesomely for long hair? Although these finger waves on long hair repurpose the good-old technique, there's no better way to get a perfect look for longer manes.
Long Zig-Zag Waves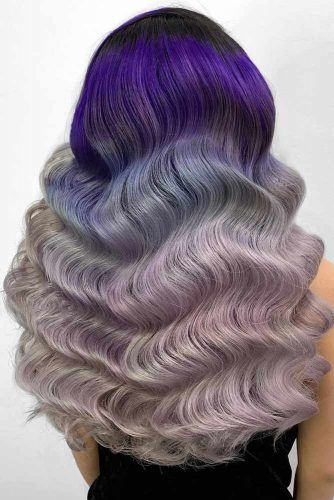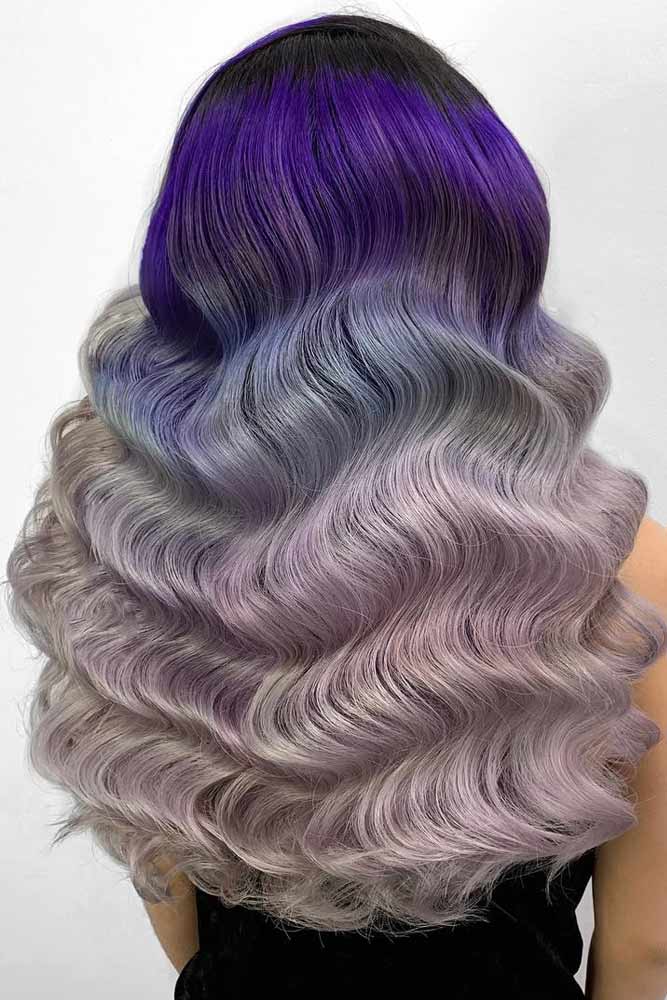 by @mustafaavci
With the eternal creativity of modern hairstylists, all the rules about "flat wavy look" can be easily washed away! Long waves, where hair moves in a zigzag shape, looks rich and voluminous, proving that your finger waves can be as different as you want.
Accessorized Hollywood Waves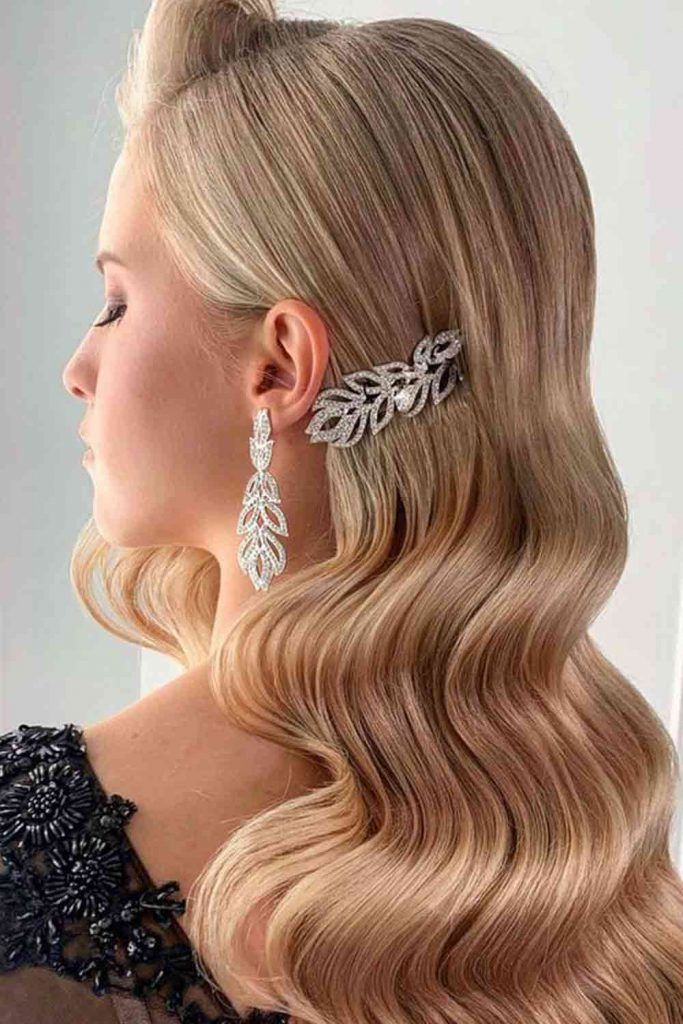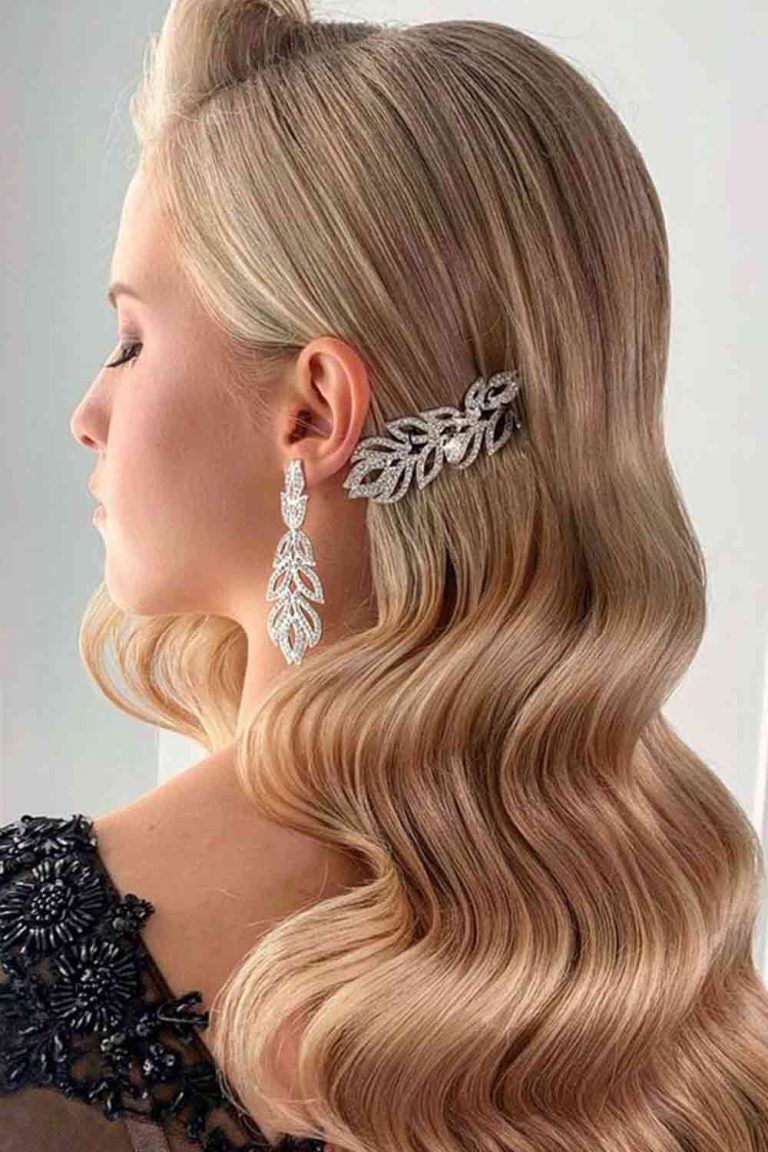 by @nadigerber
Want to make your style look less minimalistic? Don't forget that besides your waves, some refined hair accessories can also be a rich, presentable finish for you special, luxurious look.
Glam High Upstyle With Accessories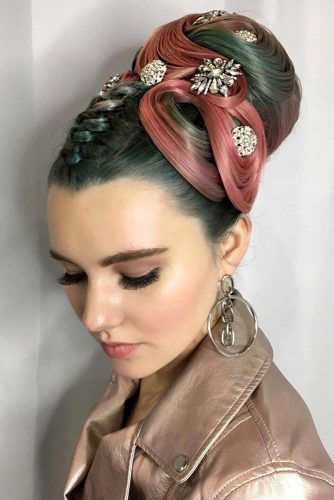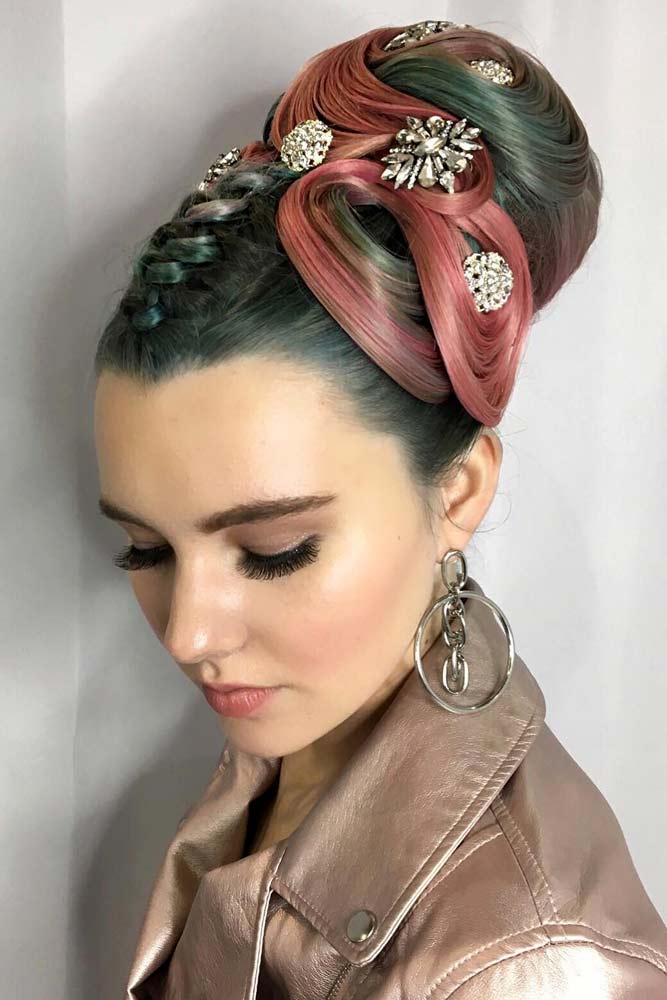 by @mustafaavci
Waves, whatever they are, have always been a perfect base for experiments! That means they can be a part of your voluminous, posh hairdo. Wouldn't it be glorious if you add some finger drama to your high wavy updo?
Low Bun With Side Finger Wave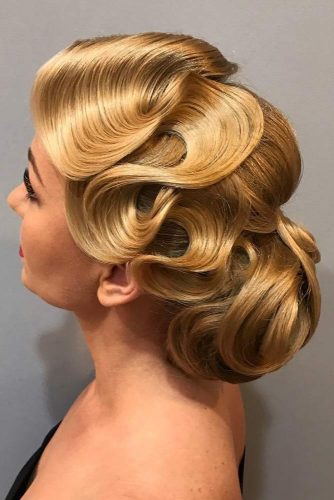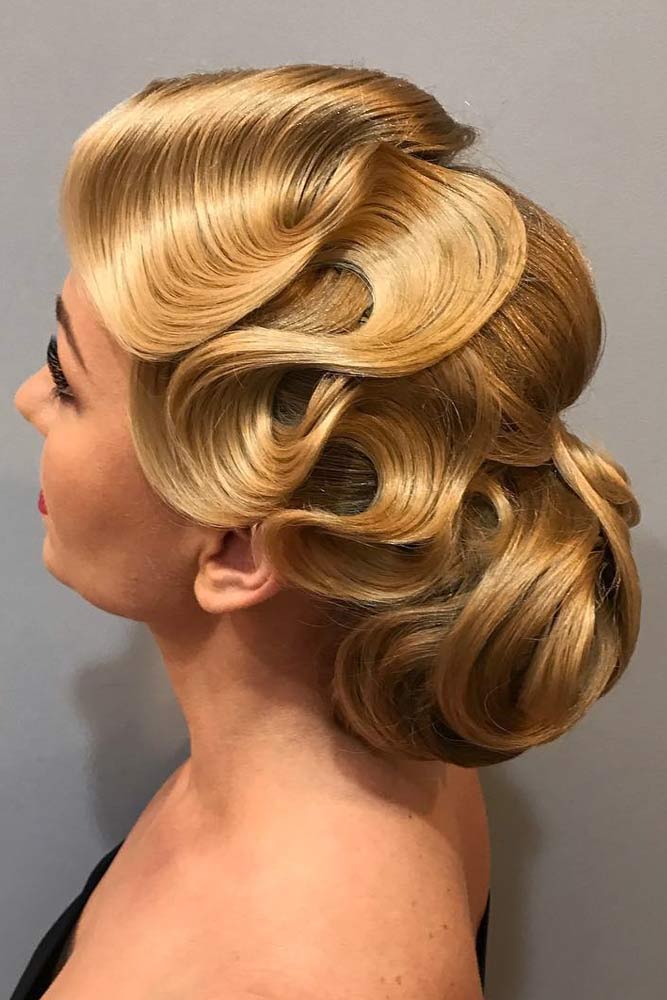 by @mustafaavci
You can't even imagine how many unbelievable hairstyles with finger waves and pin curls there are, so here comes a combo updo that mixes different styling techniques. You can wave the top with your fingers, do some pin curling on the sides, and twist everything in a low bun. Just play around!
Voluminous Side Roller Setting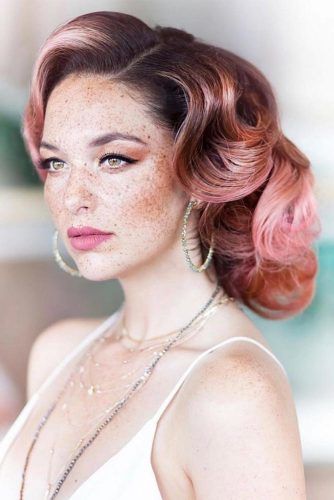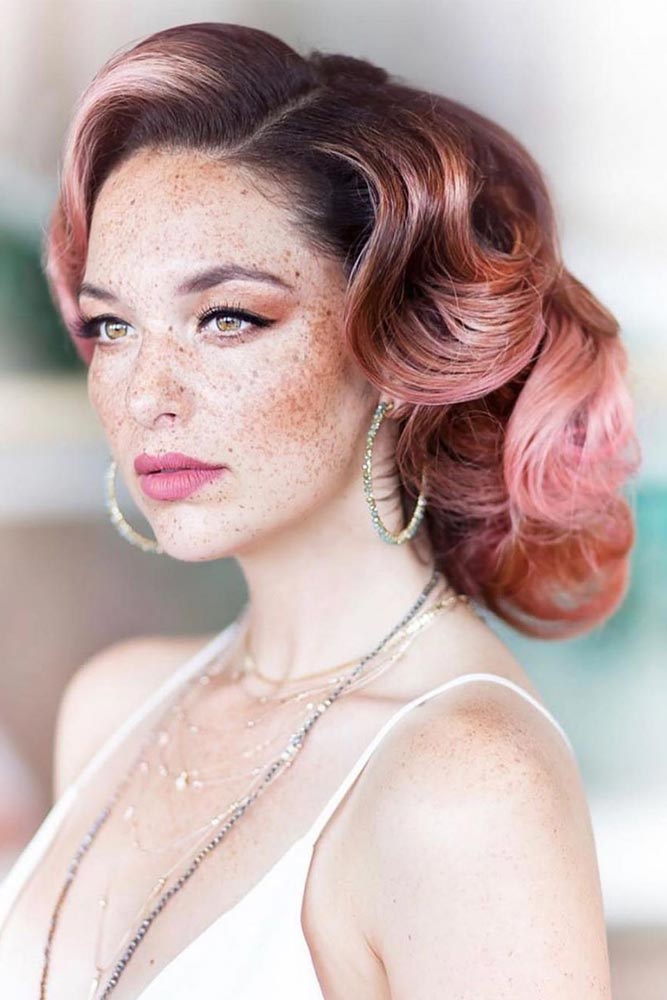 by @mustafaavci
Yes, the voluminous updo above that can't be described in words was achieved with hair rollers only. The secret is to use wide curlers, wrapping your hair outwards. Also, to get such soft finger waves with a dramatic, shiny twist, don't forget to coat the 'do with some hair oils. How did you like the combinations and transformations of the ageless finger waves? Now you know the common ways to create the style, as well as how to wear it differently, so what are you waiting for? Wave on!
How To Do Finger Waves
As we've mentioned before, the classic way on how to do finger waves lies in the three essentials: finger waving technique, the gel applied, and a fine-toothed comb. The point is to press the gelled hair, forming S-shaped sleek and shiny waves. Nowadays, the styling variety has widened, so you can create such waves with a straightener or curling iron as well, thus giving a fresh take at the 20's finger waves hairstyle.
Finger Waves Tutorial For Short Hair


It's time for a little practice. The first how to finger waves tutorial will show you a damage-free way to get really authentic finger waves on short hair. Make sure you have clippers, styling gel, and a comb to follow these steps!
Begin by applying styling gel on your wet hair.
Part your hair on the side you like the most.
Comb half of your hair forward at the part.
Now, comb your hair towards the back of your head, take a long clip and slide it into the combed wave to hold it in place.
Re-adjust your fingers and bring the hair towards the front, clipping the intend.
Go on combing your hair in a zigzag manner, securing it with your fingers until a clip is inserted.
Repeat all the steps until the front is ready and wave the hair on the back of your head as you please to finish the look.
Source: Pantene
Finger Waves Tutorial For Medium Hair

Our second finger waves tutorial will show you how to get a nice
wavy hairstyle
for medium hair, combining finger waves with curls. It's fun, we promise!
Clip off the top layer of hair, leaving just a couple of pieces of hair to start with.
Split a piece into two smaller sections and wrap each one around curling iron. Make sure to use half-barrel one, and remember to curl your hair towards the back.
The next step is to be patient: start picking small pieces of hair from the clipped top and curl them in exactly the same way, one by one.
Once you reach the very top, split it into three sections and curl them all, moving them in the way you part your hair.
When all of your hair is waved, brush all the curls thoroughly.
Spritz your hair with setting spray.
To create finger waves, clip your hair horizontally and press your hair to add the needed movement.
Blow dry your hair and take off the clips!
Source: Miss Elle La Belle
Finger Waves Tutorial For Long Hair

Even though finger waves were initially worn by ladies with short to medium hair, there are no finger waves long hair can't achieve! See how you can create them on your long locks. And you know what? This time, it's a heatless tutorial!
First of all, you should create a tube-shaped carcass for your waves. To do that, cut a gift wrapper in half, fold it, and secure it with a tape. Do as many "fake curlers" as your hair requires.
To create waves, dampen your hair around the gift wrapper, folding its ends once your hair reaches the bottom.
Fold the wave too, and secure it with a clamp.
Repeat the same steps with the rest of your hair and give it some time.
When your hair is dry, uncurl the wrappers, and run your fingers through your waves.
Source: Beautyklove via Instagram
FAQ: Finger Waves
Are finger waves a black hairstyle?
The finger waves are spiral waves having the shape of 'S'. They are usually worn flat against the skull. The design first appeared in the 1920s as a means to add some variety to the rigid bobs worn by some amazing flappers. Later, in the 1990s, it resurfaced as a trendy black hairstyle.
How long does finger waves last?
With careful maintenance, this haircut should last up to 2,5 weeks. These finger waves with color hairdo are extremely simple to keep up with.
Can u do finger waves on natural hair?
You probably think of straightened hair when it comes to finger waves. However, finger waves may also be achieved with short natural hair.
Was this article helpful?